This post may contain affiliate links; please read the disclosure for more information.
Although Toy Story 4 was released in theaters last year, new merchandise is still popping up around Disney Springs! Today we spotted this new button-down in a bright and colorful print, featuring all of our favorite toys!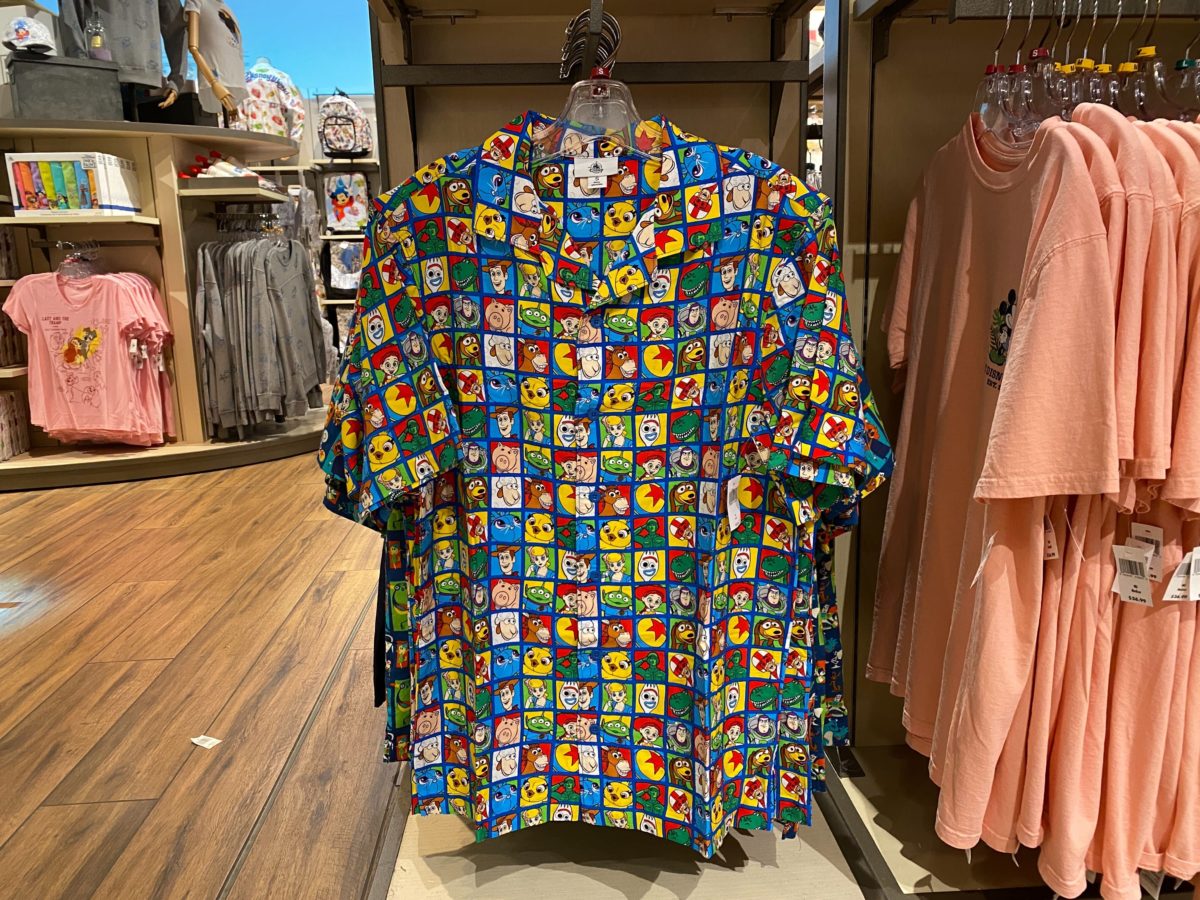 This new button-down shirt features characters from Toy Story 4 in a fun checkered design. Each character stands out in their own block and with its bright colors, you're sure to spot them all, as well as being spotted in a crowd!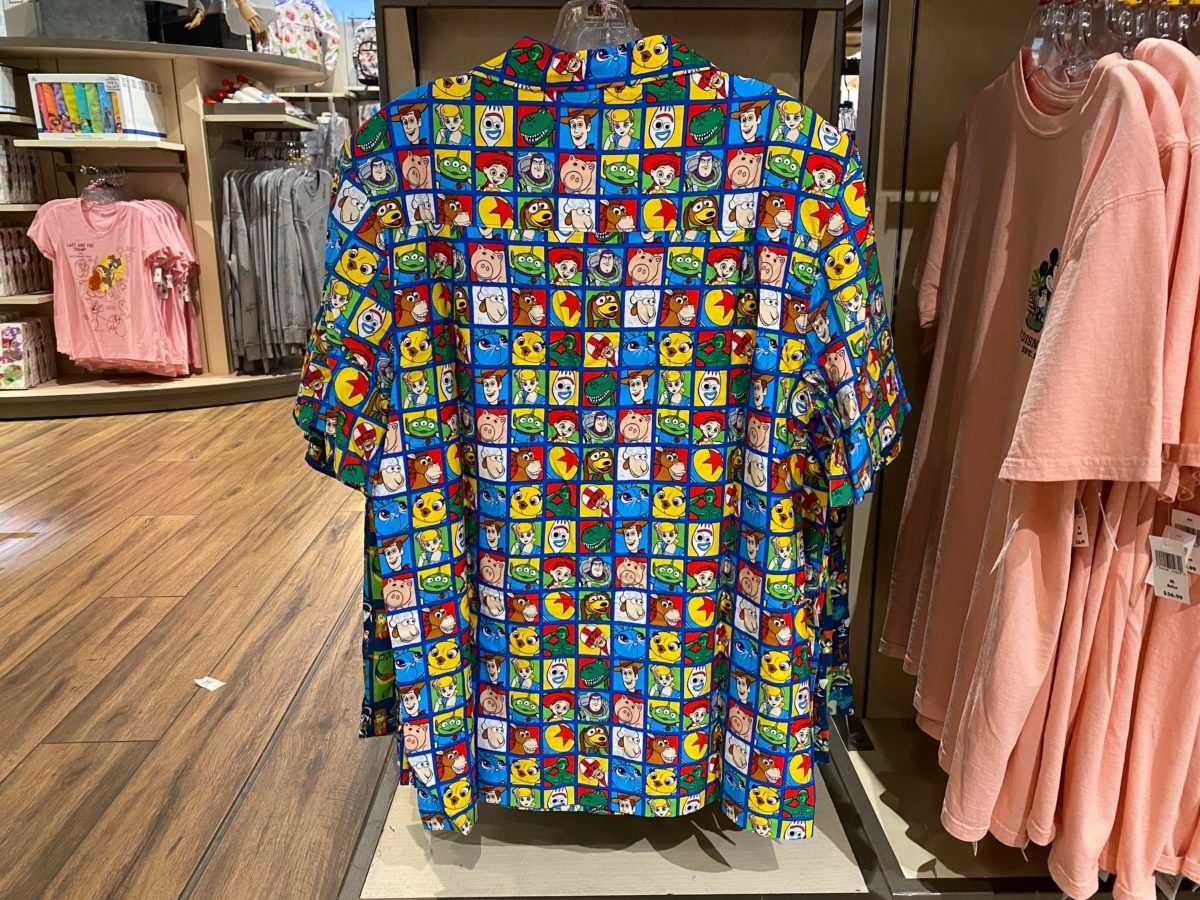 The back of the shirt continues on the pattern, offering more opportunities for your favorite character to be featured.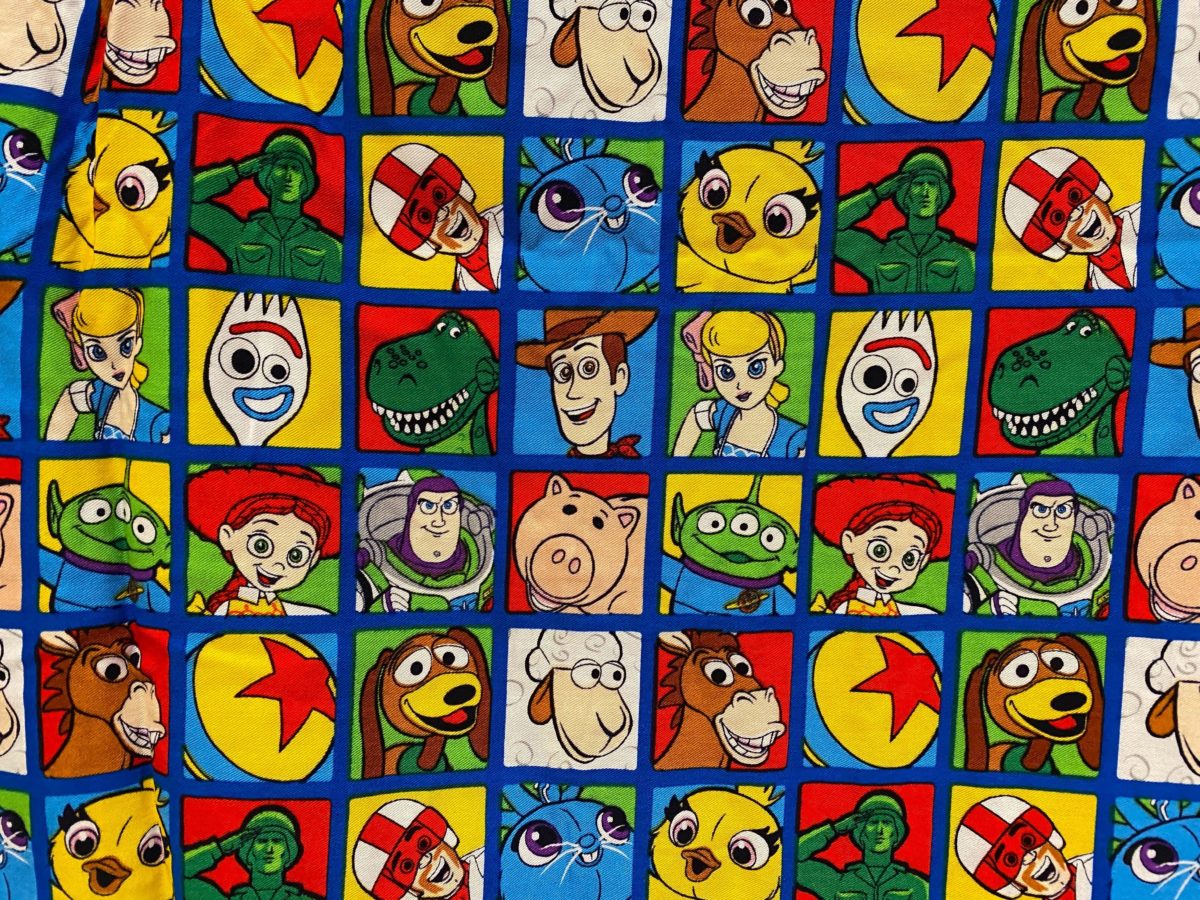 An up-close of the pattern shows off many beloved Toy Story characters, ranging from all across the four films! From Sherrif Woody and Buzz Lightyear, to Ducky and Bunny and Duke Caboom, you're sure to find your favorite toy on this design.
This shirt costs $59.99 and can be found at the World of Disney at Disney Springs.
If you're looking for more Toy Story merchandise, you might be interested in the new Forky Furry Bag, these new Toy Story 4 socks or this new Toy Story 4 mug that we spotted at World of Disney as well!
Will you be supporting your love of toys with this new Toy Story 4 button-down, or will you continue to show your love for all PIXAR characters with the World of PIXAR button-down shirt that was released earlier this year? Let us know in the comments!