Despite many construction projects on Walt Disney World property seeing significant delays, or possibly even cancellations, due to COVID-19, "The Cove" hotel at the Walt Disney World Swan & Dolphin Resort never skipped a beat. The hotel, which was formally announced in November of 2018, has maintained steady progress during the entirety of the park's closure and shutdown of most of the Walt Disney World Resort.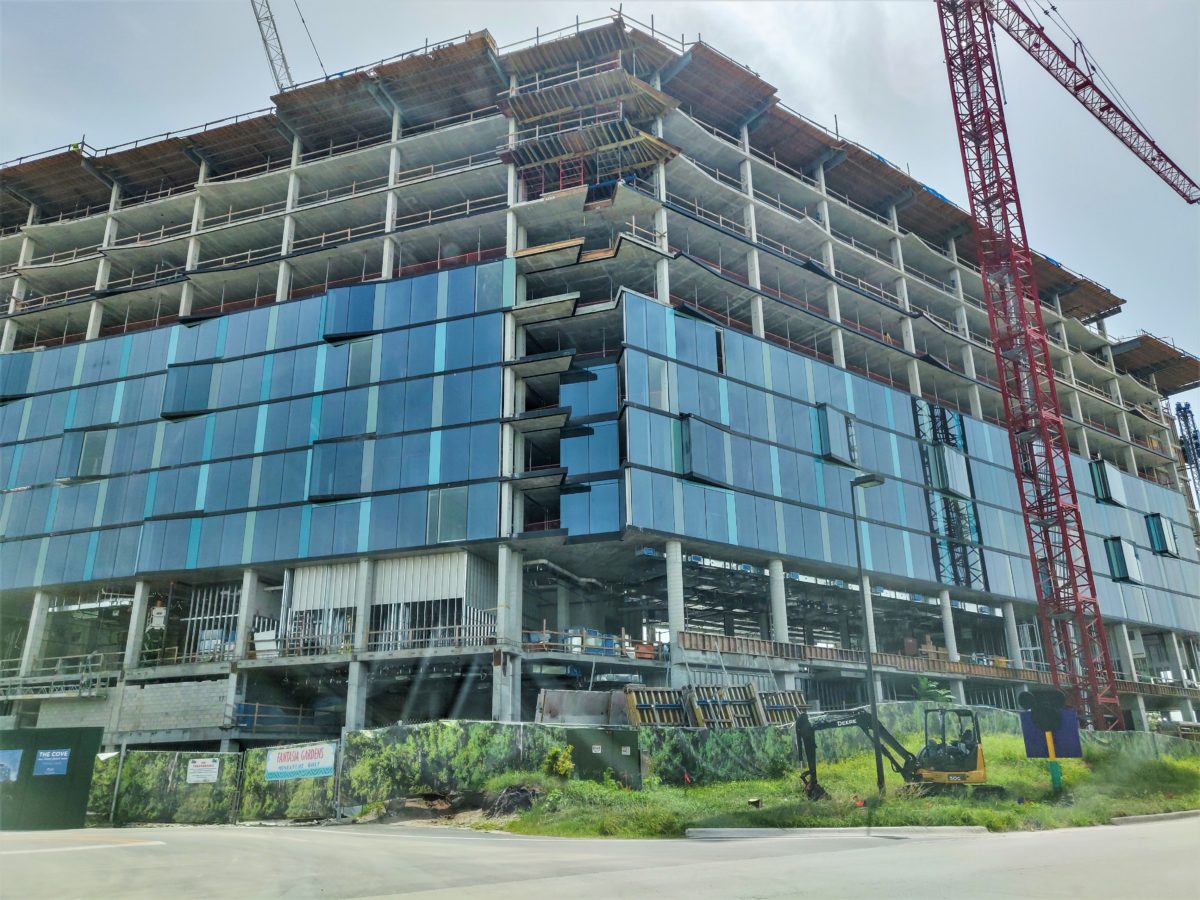 The hotel starting going vertical back in March, and in four months' time has grown to nearly a dozen floors. Viewing from Epcot Resorts Boulevard, we can see not only has the structure grown, but numerous windows have been added on the first five floors.
When comparing the current progress to the concept art, we can see that what has been built thus far clearly mirrors the art that was provided alongside the announcement of the hotel.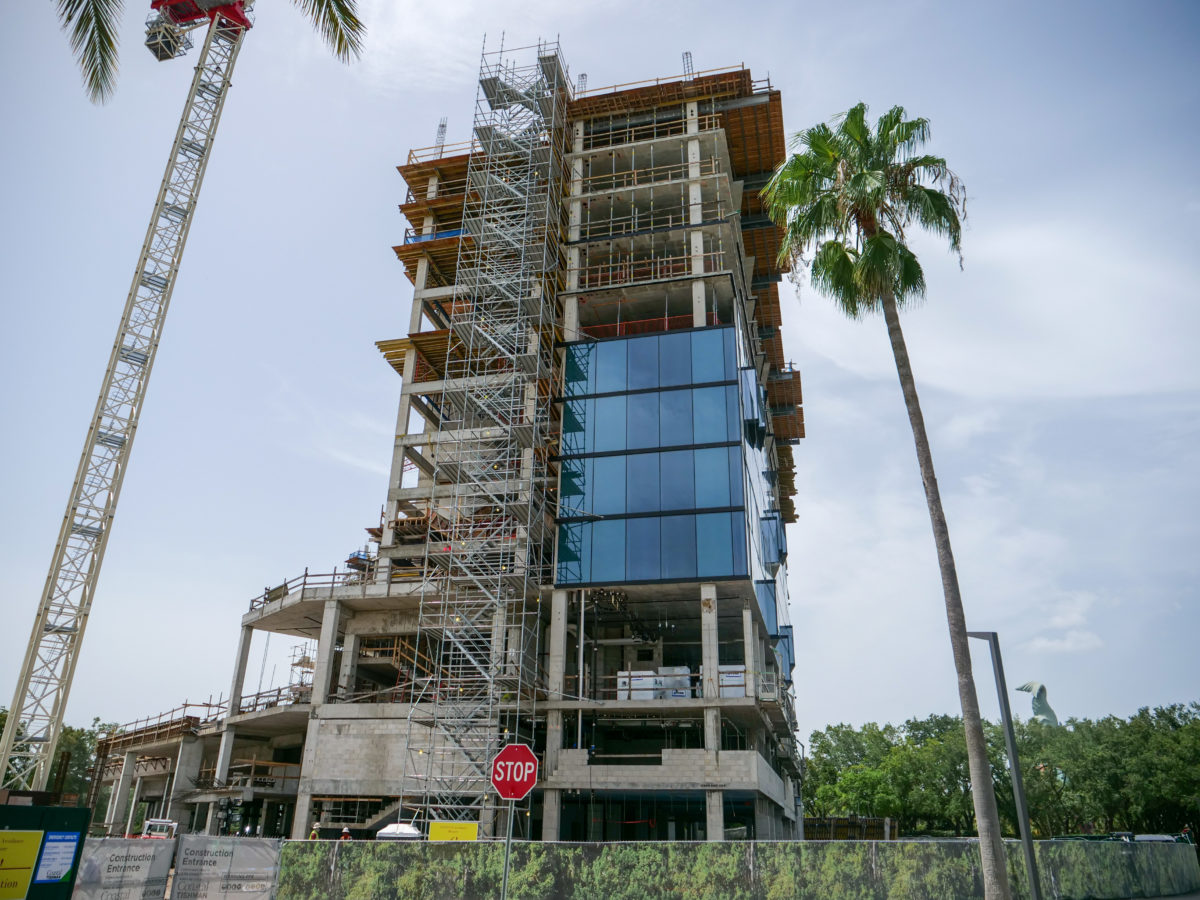 Taking a profile view, we can see that the hotel is not quite as large as it may appear from the road. While it spans a good bit of land, it only includes one room on either side of the structure. The windows also wrap around to this side of the building.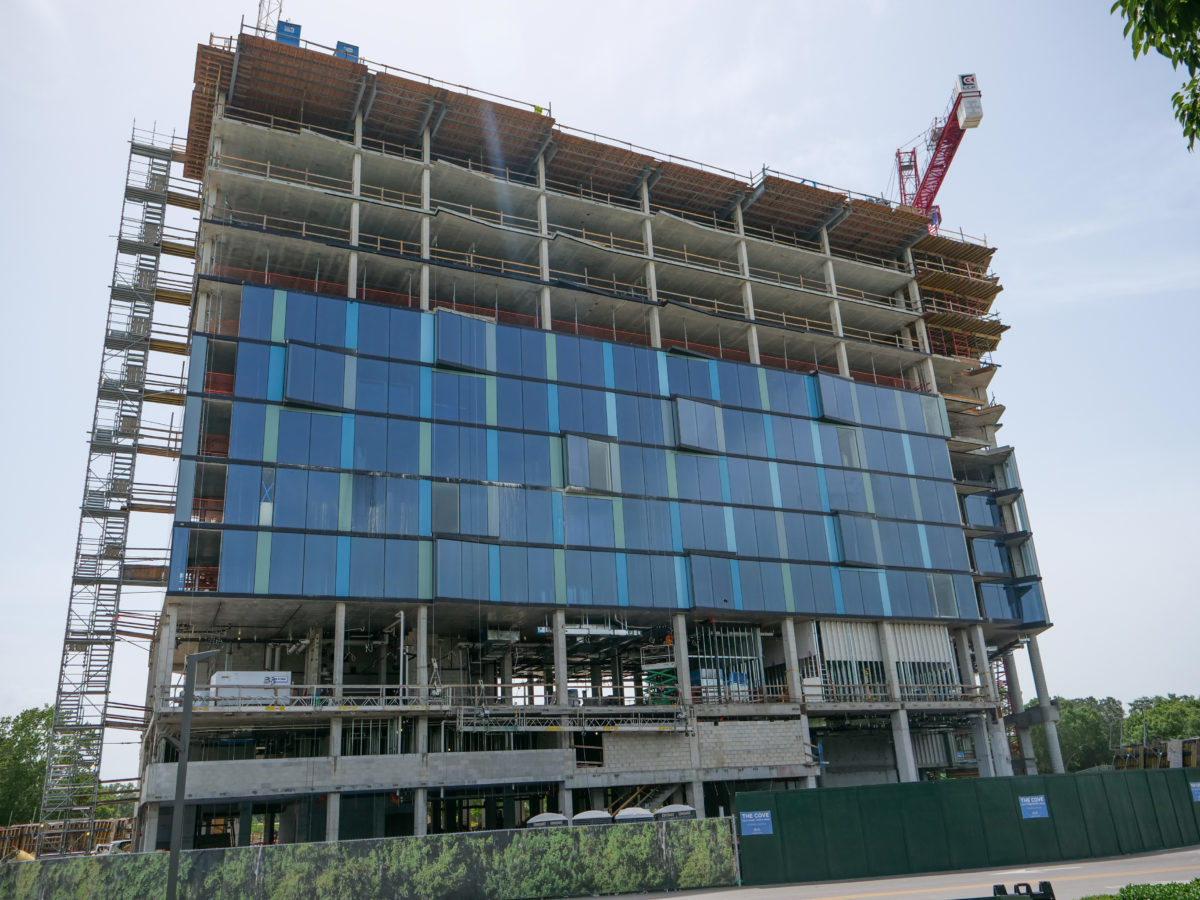 The tower, as seen from the newly-reopened Fantasia Gardens Miniature Golf, includes only one of the broadsides of the structure. Workers were observed actively working on the project, and working through the weekend has clearly contributed to the massive amount of progress on the hotel in such a short amount of time. In total, the hotel will include 349 guest rooms.
Will The Cove be on your short-list of hotels to book the next time you visit Walt Disney World? Let us know in the comments!