This post may contain affiliate links; please read the disclosure for more information.
This new Toy Story 4 mug has been chosen for capturing just how childlike we feel when attending Walt Disney World.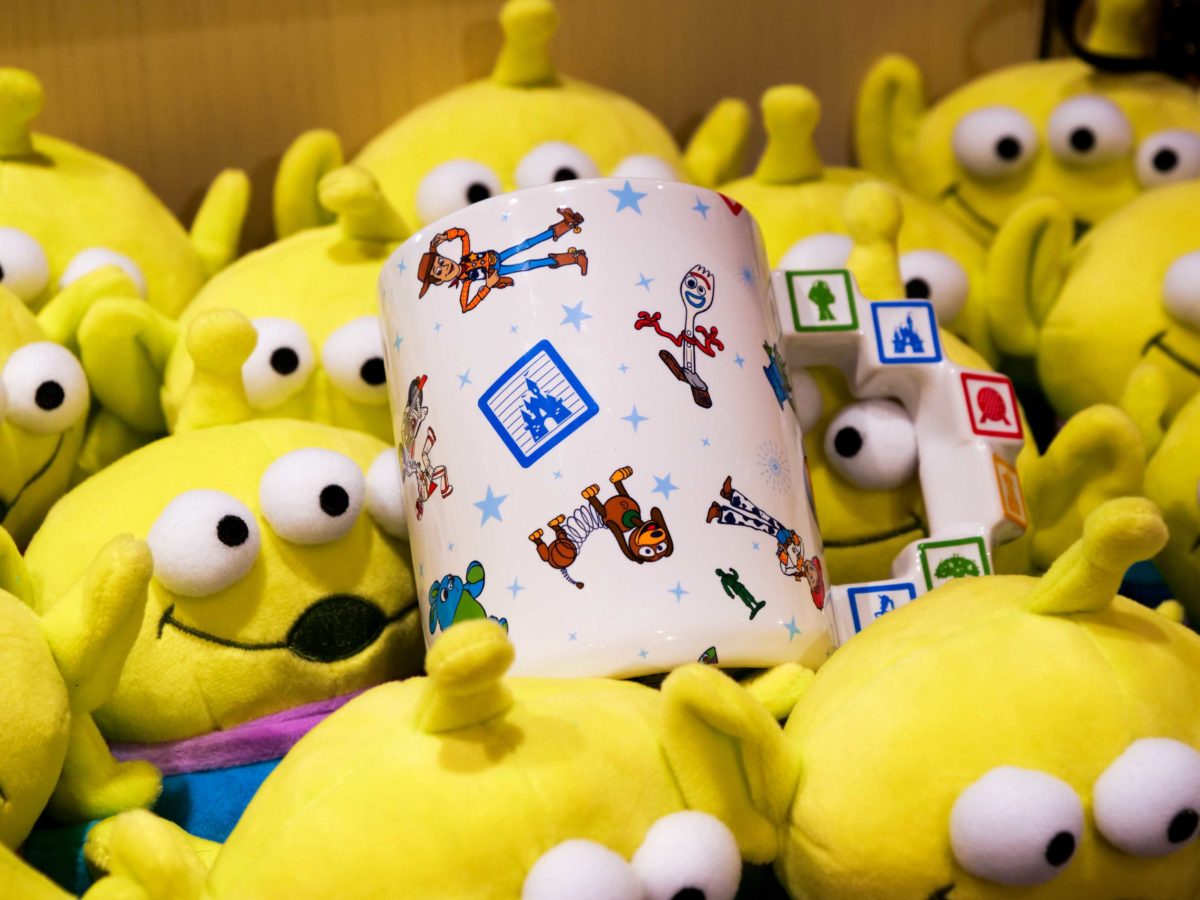 This white ceramic mug features an assortment of our favorite toys from Andy's toy box, along with a few nods to Walt Disney World in the mix.
The handle of the mug is made up of wooden blocks, featuring Buzz Lightyear, Cinderella Castle from the Magic Kingdom, Spaceship Earth from EPCOT, The Tower of Terror from Disney's Hollywood Studios, the Tree of Life from Disney's Animal Kingdom, and last, but not least, Sheriff Woody.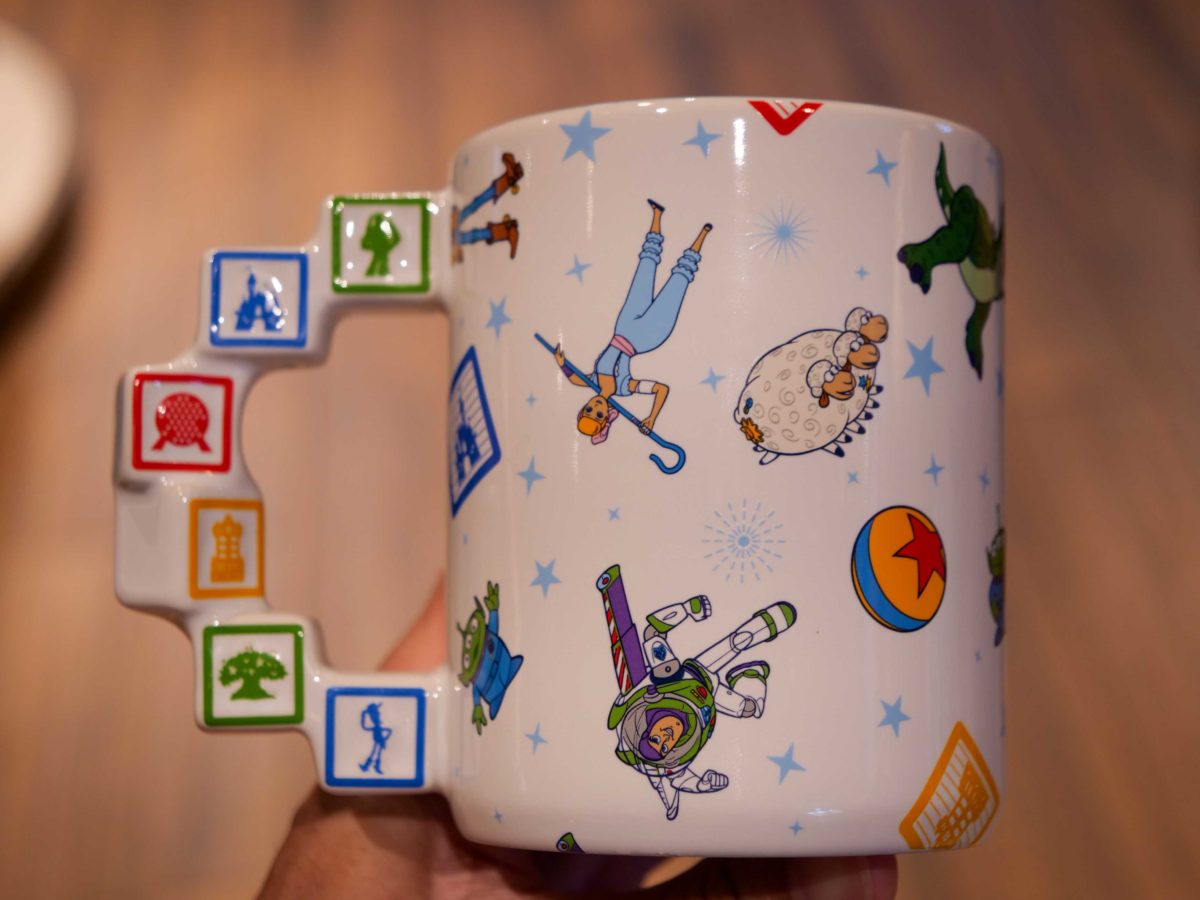 The overall pattern features all of our beloved Toy Story characters like Bo Peep and her three-headed sheep, Billy, Goat and Gruff, the little green alien, and Buzz Lightyear. The PIXAR Luxo Ball also can be seen bouncing around the mug, along with the park icon wooden blocks.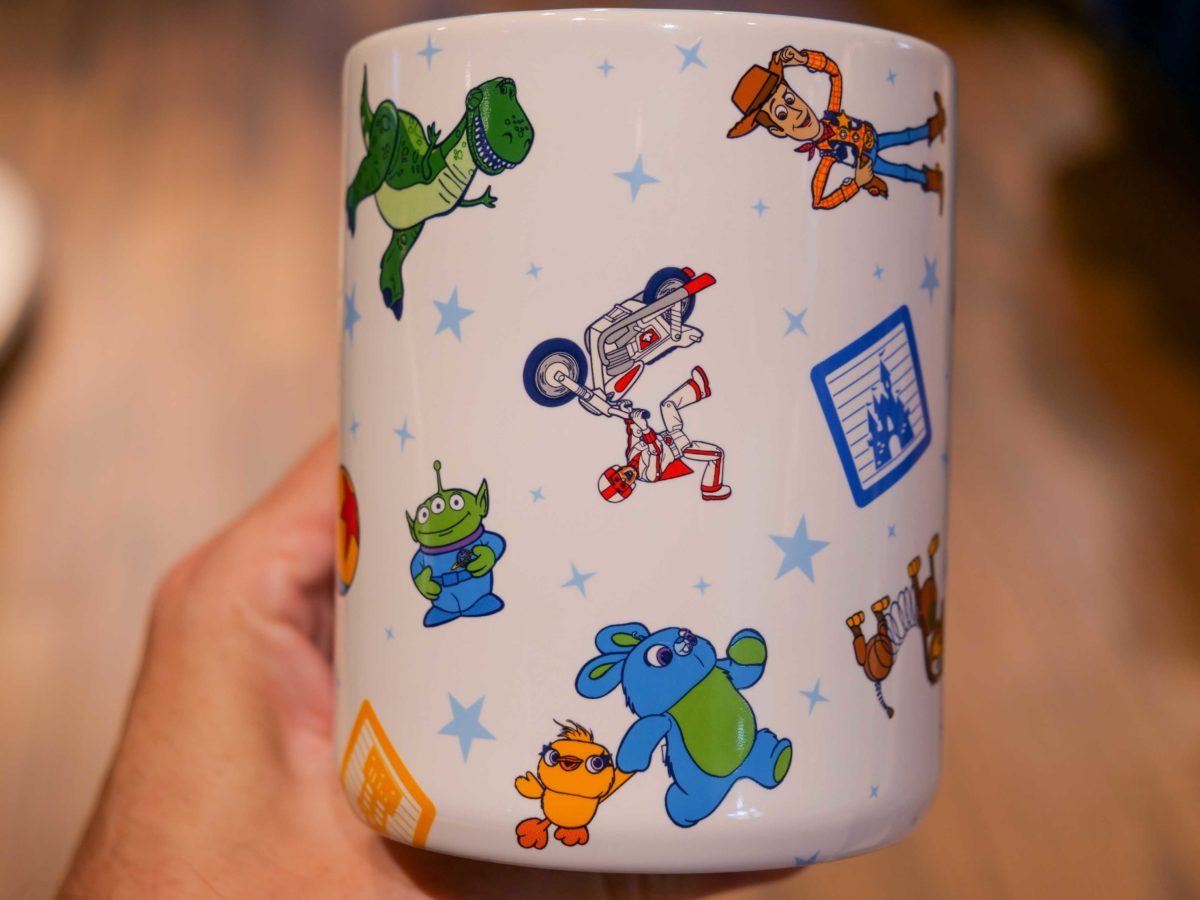 Continuing around the mug, we can see Rex, Ducky and Bunny, Duke Caboom, Sheriff Woody and another little green alien.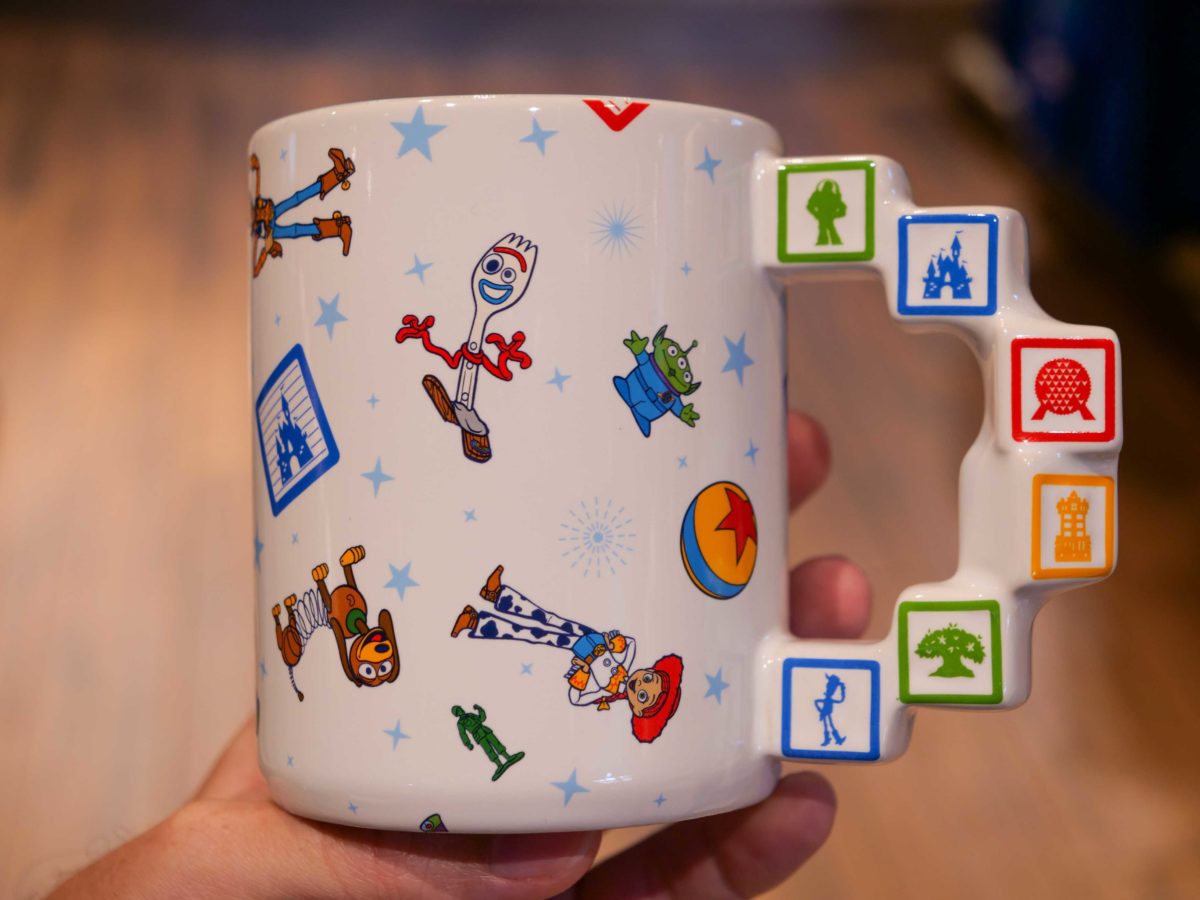 On the other side by the handle, we see Slinky Dog, Forky, a Green Army Man and Jessie the Yodelin' Cowgirl.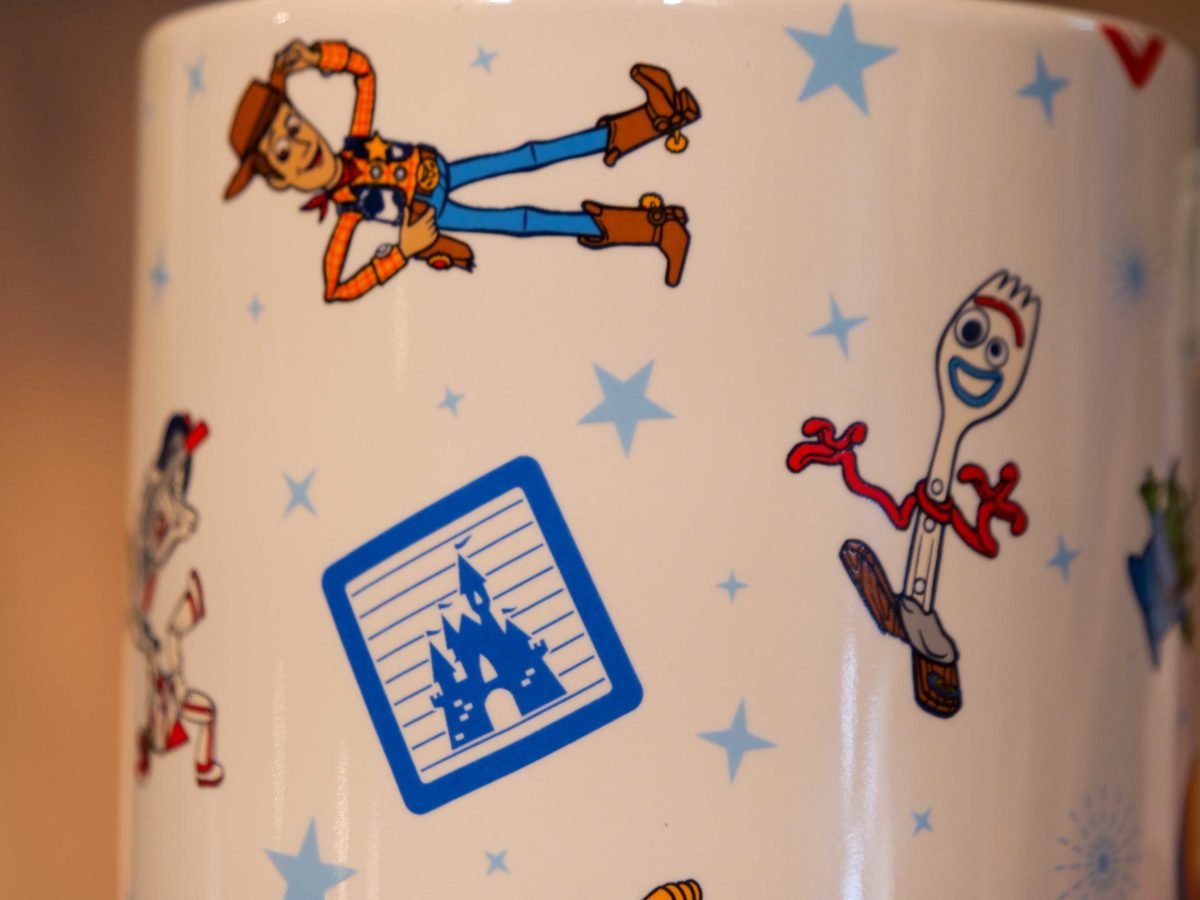 The wooden blocks featuring the Walt Disney World park icons really remind us of being shrunk down to toys when we visit Andy's Backyard in Toy Story Land at Disney's Hollywood Studios.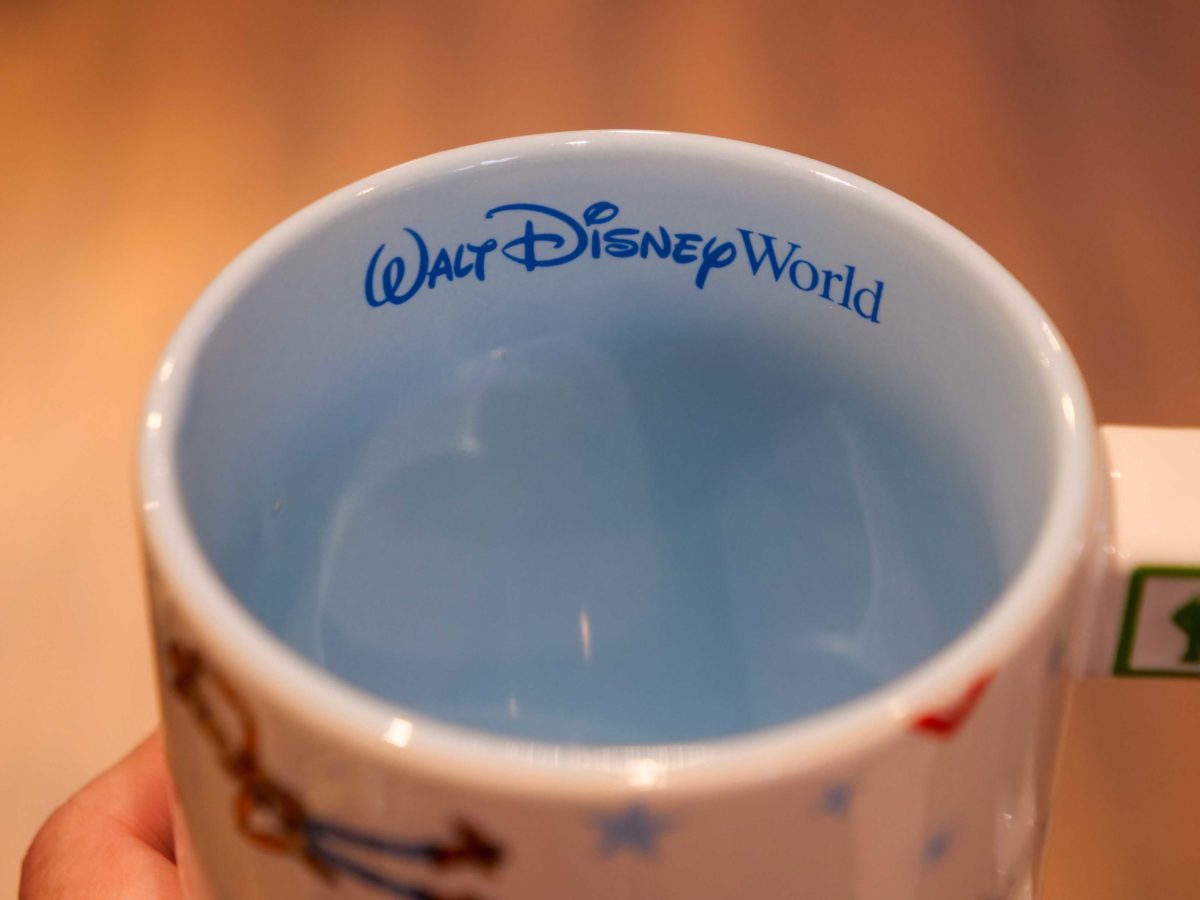 On the inside of the mug is the Walt Disney World logo. We're curious if they'll be a similar version of this mug available in Disneyland when they reopen.
This mug costs $19.99 and can be found at World of Disney at Disney Springs. If you're looking for more Toy Story 4 merchandise, you might be interested in the new Forky Furry Bag or these new Toy Story 4 socks we spotted at World of Disney as well!
Will you be stopping in to add this mug to your toy box? Let us know in the comments!