Select resorts across Walt Disney World have reopened, and with that comes the return of Disney's Magical Express service, transporting guests from Orlando International Airport to their Disney Resort hotel upon arrival and for return service. The Resort Airline Check-In service, however, is currently not available for guests, but will resume on July 12.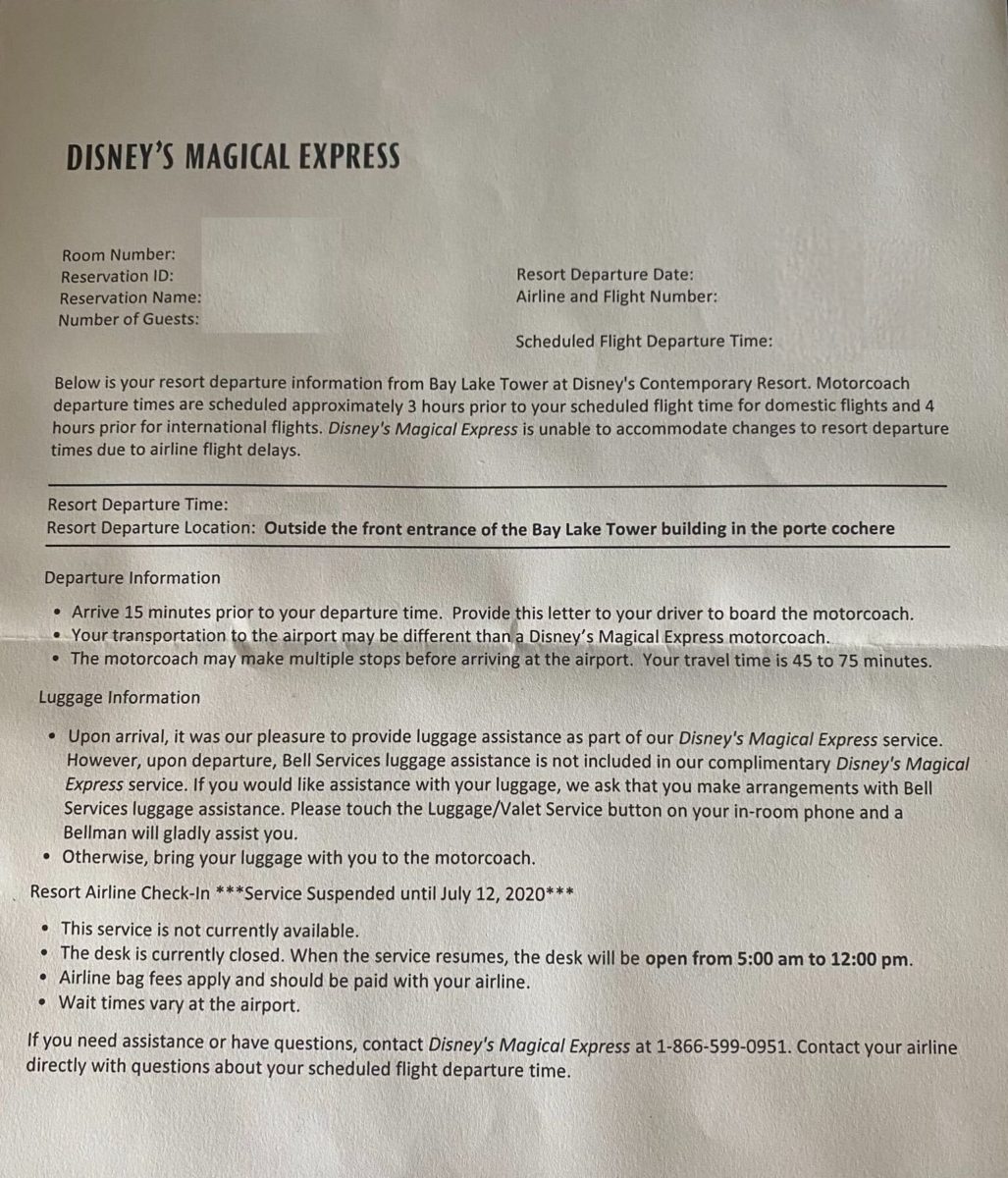 A new notice placed inside current guests' rooms states that the service is suspended until July 12, 2020. Until then, guests are required to bring all of their luggage onto the Disney's Magical Express motorcoach, with all airline bag fees to be paid with individual airlines upon arrival at MCO.
This complimentary Resort Airline Check-In service, when available, lets guests check in for their return flights, collect boarding passes, and even check bags at the Airline Check-In desk. When using this service, all you have to do once you arrive at the airport is simply make your way to security.
All flights must be departing from Orlando International Airport on one of the following airlines:
Alaska Airlines
American Airlines
Delta Air Lines (U.S. Domestic Flights Only)
JetBlue Airways
Southwest Airlines
United Airlines
When service resumes, the Resort Airline Check-In desk will open daily from 5:00 AM to 12:00 noon.