With the reopening of Walt Disney World Resort comes many changes to regular procedures, including pin trading. We learned earlier this month that Cast Members will no longer have pin trading lanyards, but pin boards will still be in select locations. Despite that announcement, no pin boards were at Disney Pin Traders when it reopened. We've finally spotted a board to trade with at Disney's Beach Club Resort.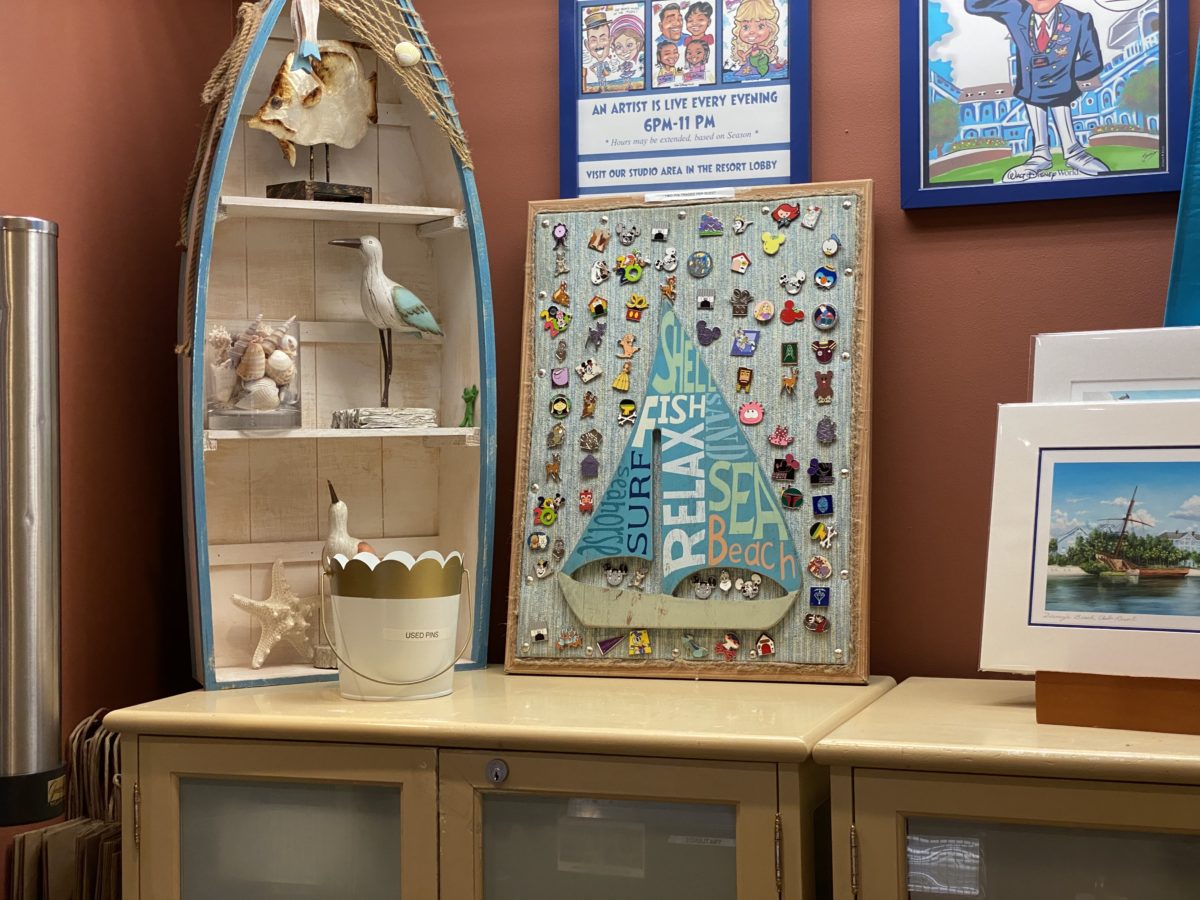 We spoke with the Cast Member at Beach Club to confirm the new trading procedures.
The board will remain behind the counter and you can ask to see it, as is usual with most pin boards. The Cast Member will then show the board behind their plexiglass window. If there's a pin you want to trade for, tell the Cast Member which pin you want through the plexiglass. They will put the pin you choose on the counter for you to grab and you will keep your pin back. The pin you then give to the Cast Member will go into a bucket to be sanitized later.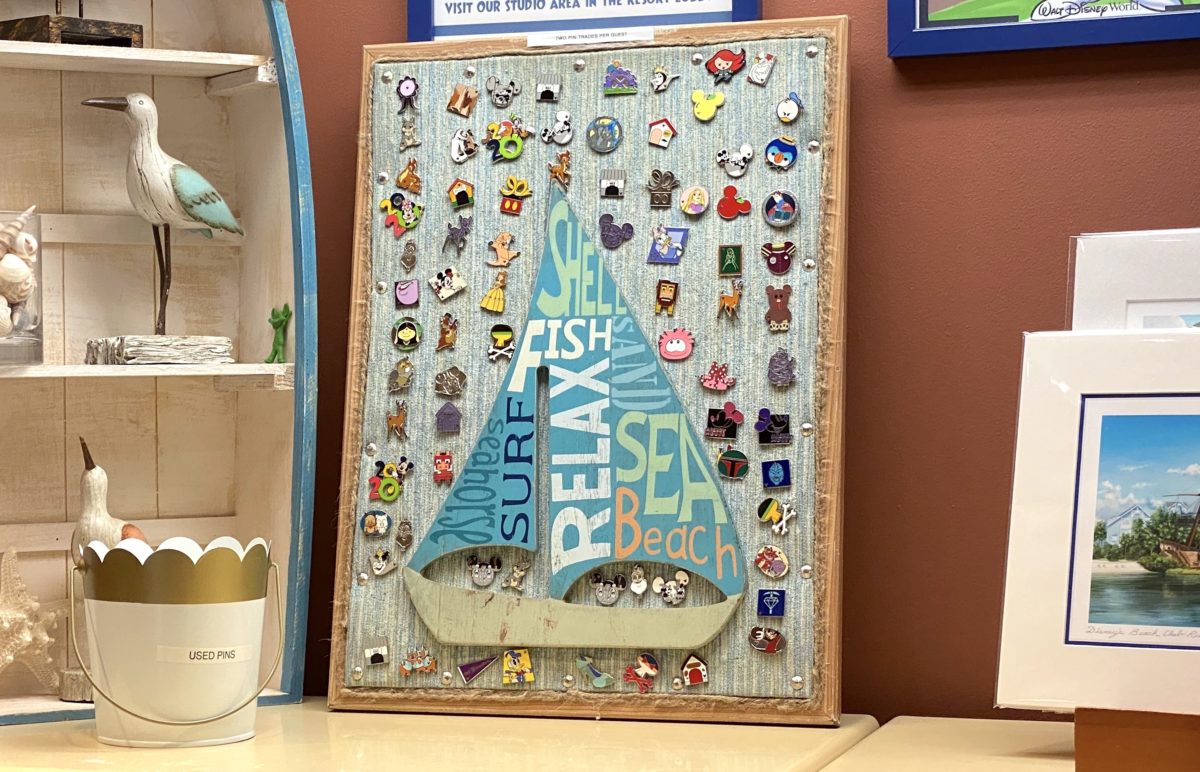 You can see the bucket labelled "used pins" next to the board. Guests are limited to two pins per board as usual.
While Beach Club is the only pin trading spot we've found so far, we can assume that this procedure will be the same across all resorts and theme parks. We're happy to be back to pin trading and hope to see more boards around the rest of the Resort as things continue to reopen!