There's a sight to behold over in Disney Springs right now. If there are any Wilderness Explorers out there hunting for their 'Outrageous Clothing' badge, we may just have sighted the item they're looking for.
'Aagh! What is that thing?"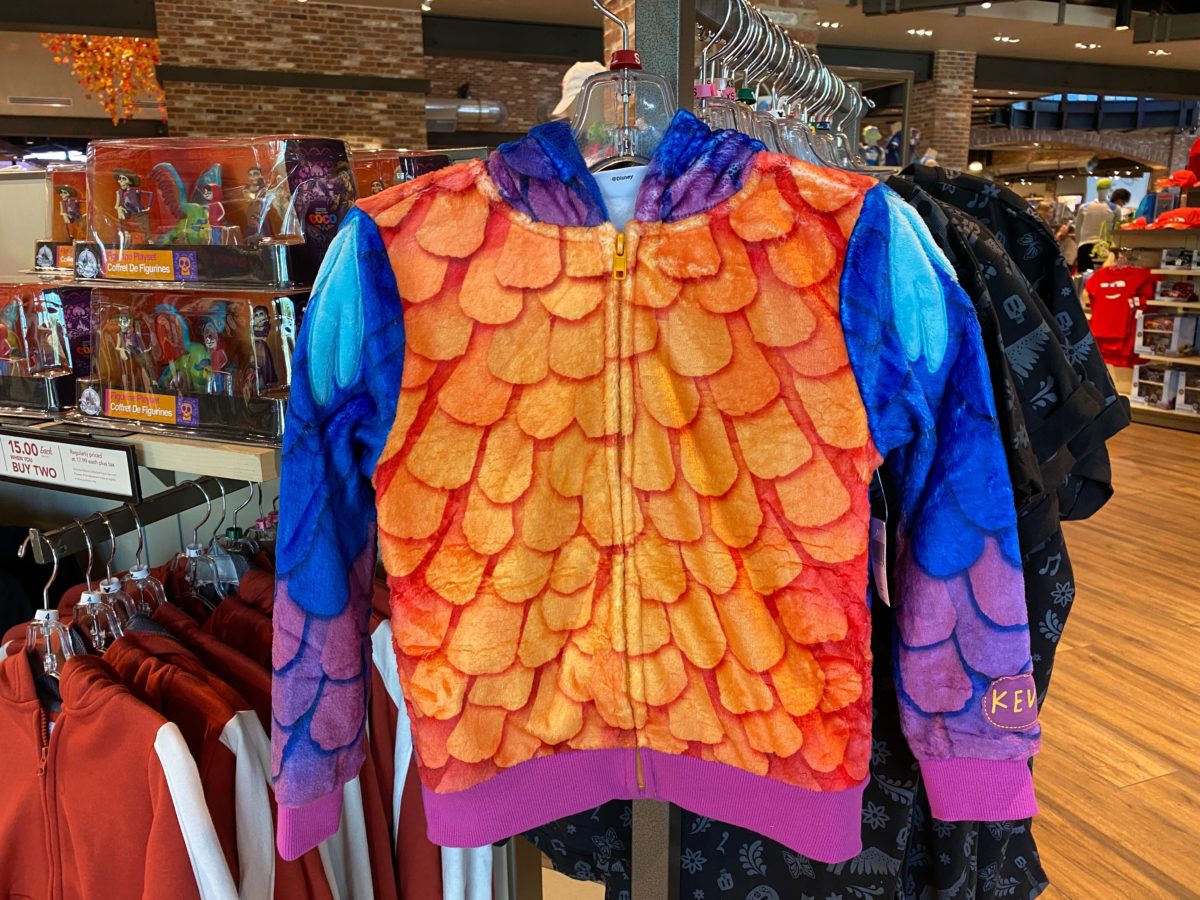 We found this adorable new hooded sweatshirt bringing the brightest pop of color to the children's section of World of Disney. Inspired by the infamous Kevin from Disney/Pixar "Up!", this hoodie will establish any wearer the boldest, loudest bird in the Animal Kingdom.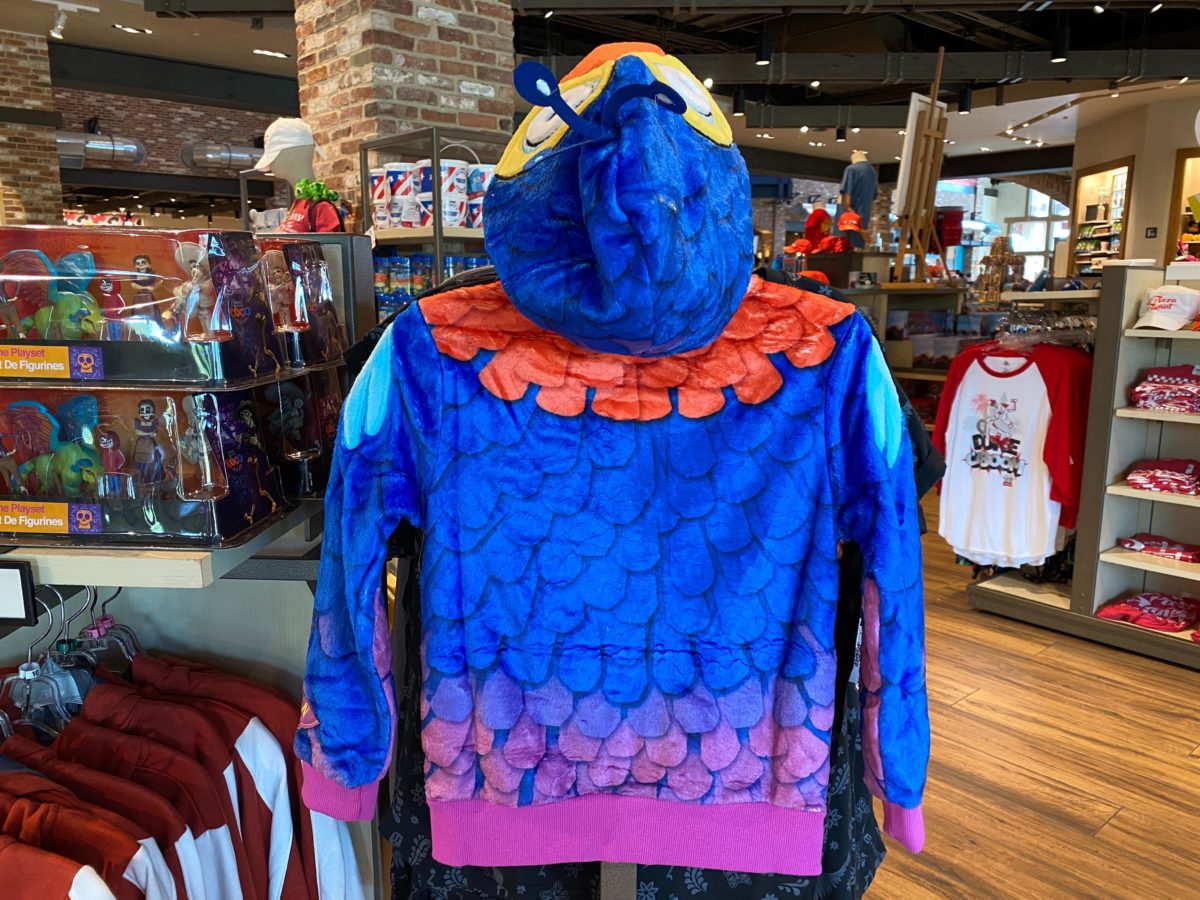 Just like Kevin, (who can frequently be found strutting her stuff through Disney's Animal Kingdom), this zip-up hoodie is colored in bright shades of blue, orange, pink, and yellow. The the furry fabric of the item seems to resemble feathers, to achieve that truly tropical bird-like effect.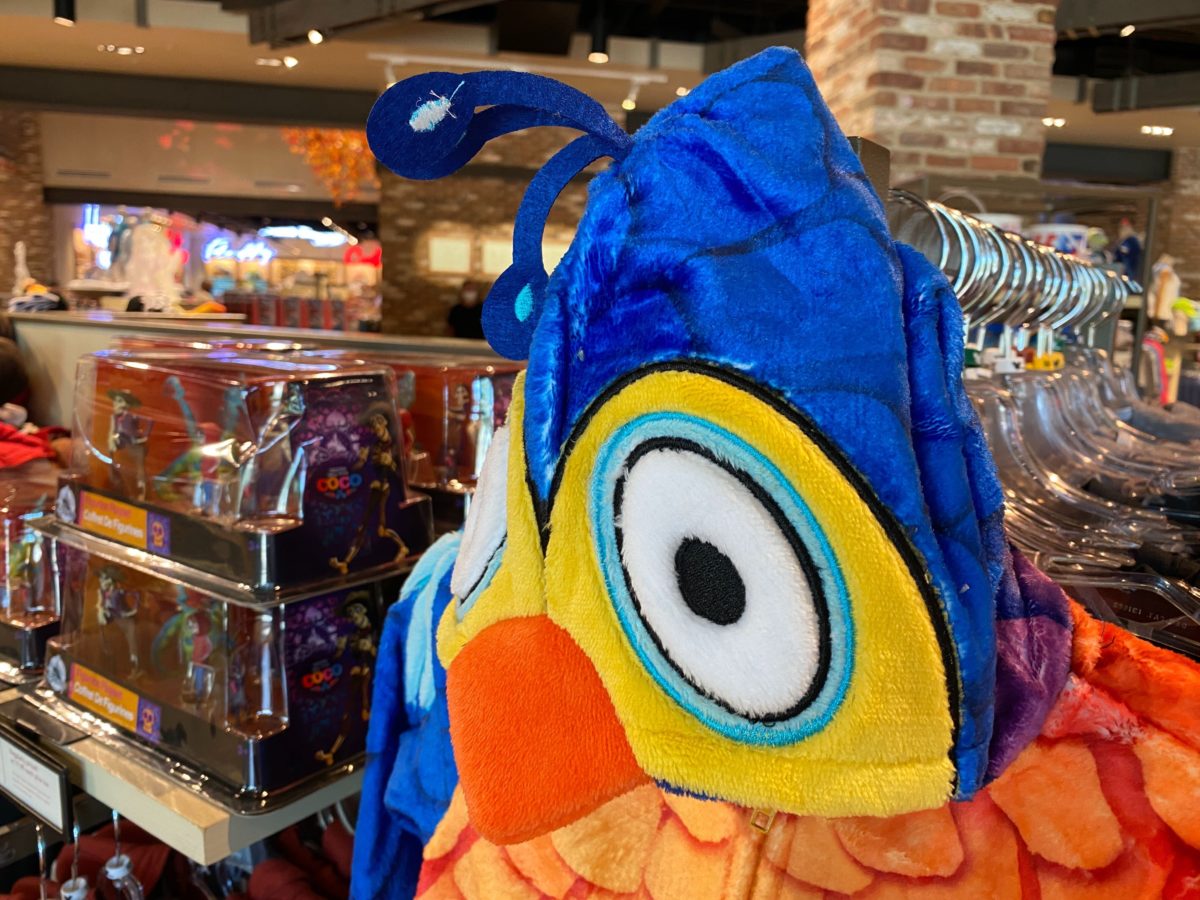 The hood featured Kevin's huge eyes and orange beak, with cute little "feathers" sticking out in a tuft at the top.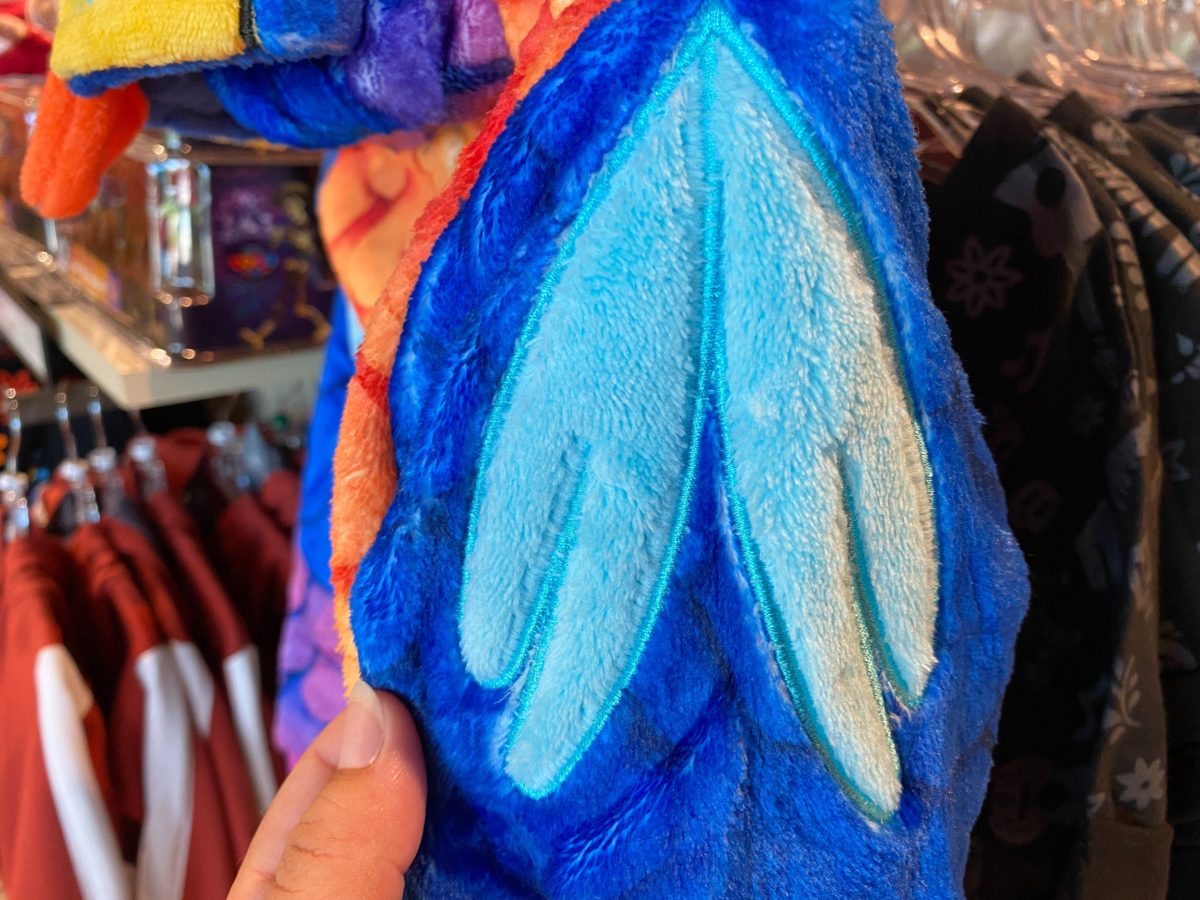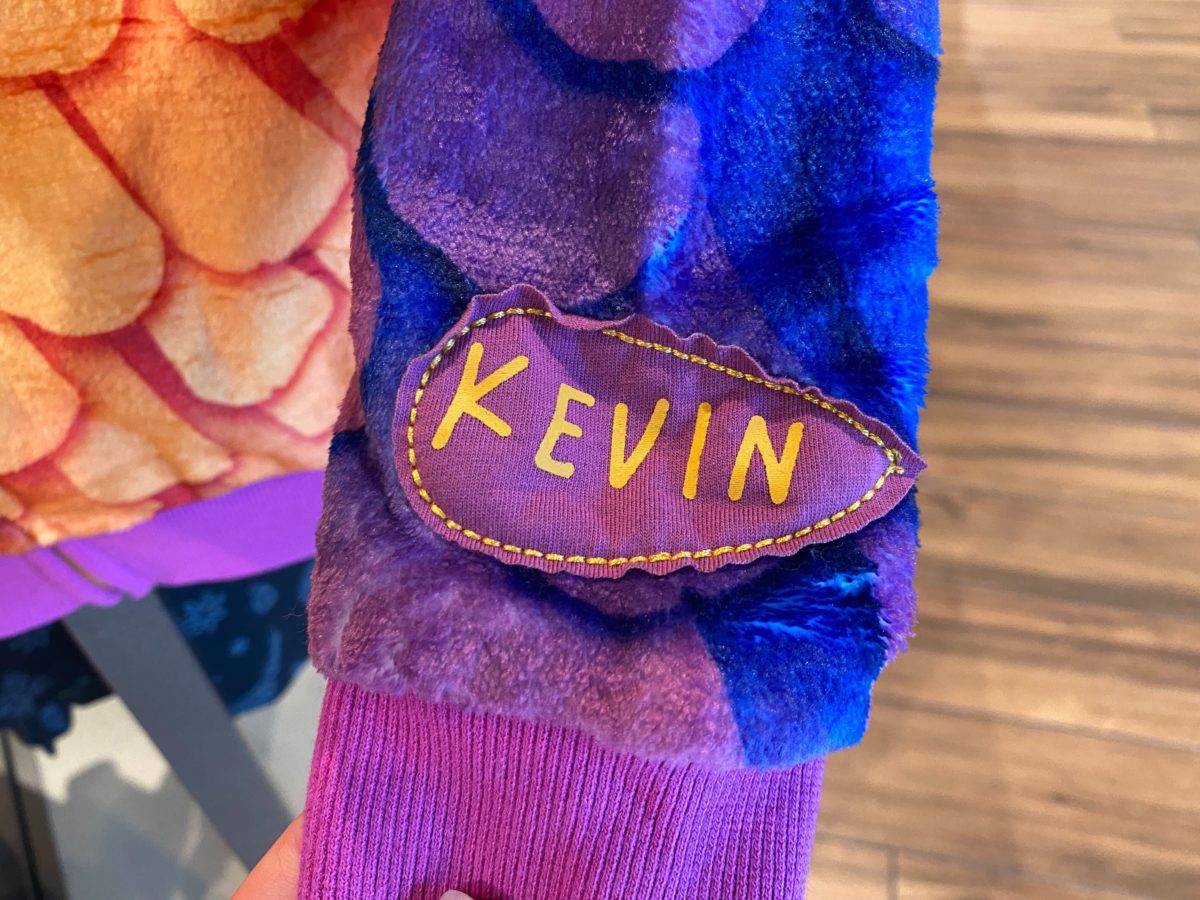 In a cute detail added to the already vibrant sweater, a "Kevin" name patch has been haphazardly stitched on to the sleeve.
Available in children's sizes, this Kevin hoodie costs $46.99. We can't wait to hear what you think!