Recently, we discovered an outrageously bright "Up!" Kevin hoodie at Disney Springs. Now we have found a new feathered friend to take with you on all your travels. In Discovery Trading Co. at Disney's Animal Kingdom today, we found a new Kevin backpack by Loungefly that is sure to capture the Spirit of Adventure!
Kevin Loungfly Backpack – $80.00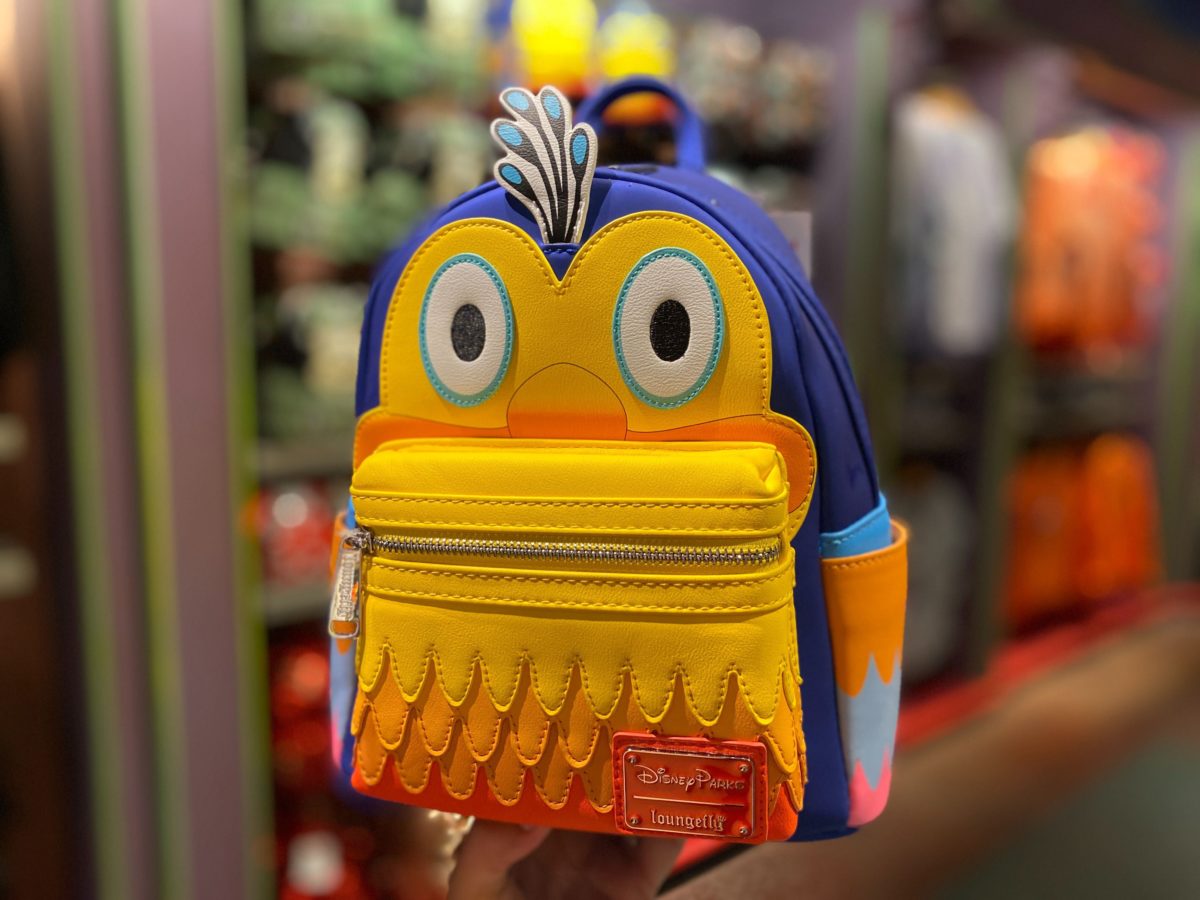 Kevin is here to carry all of your belonging as you explore the wilderness. This bag proudly display all of Kevin's signature colors that are almost as loud as her squawks! She even has "feathers" sticking out from atop her head. Her wide eyes stare at you with intense curiosity.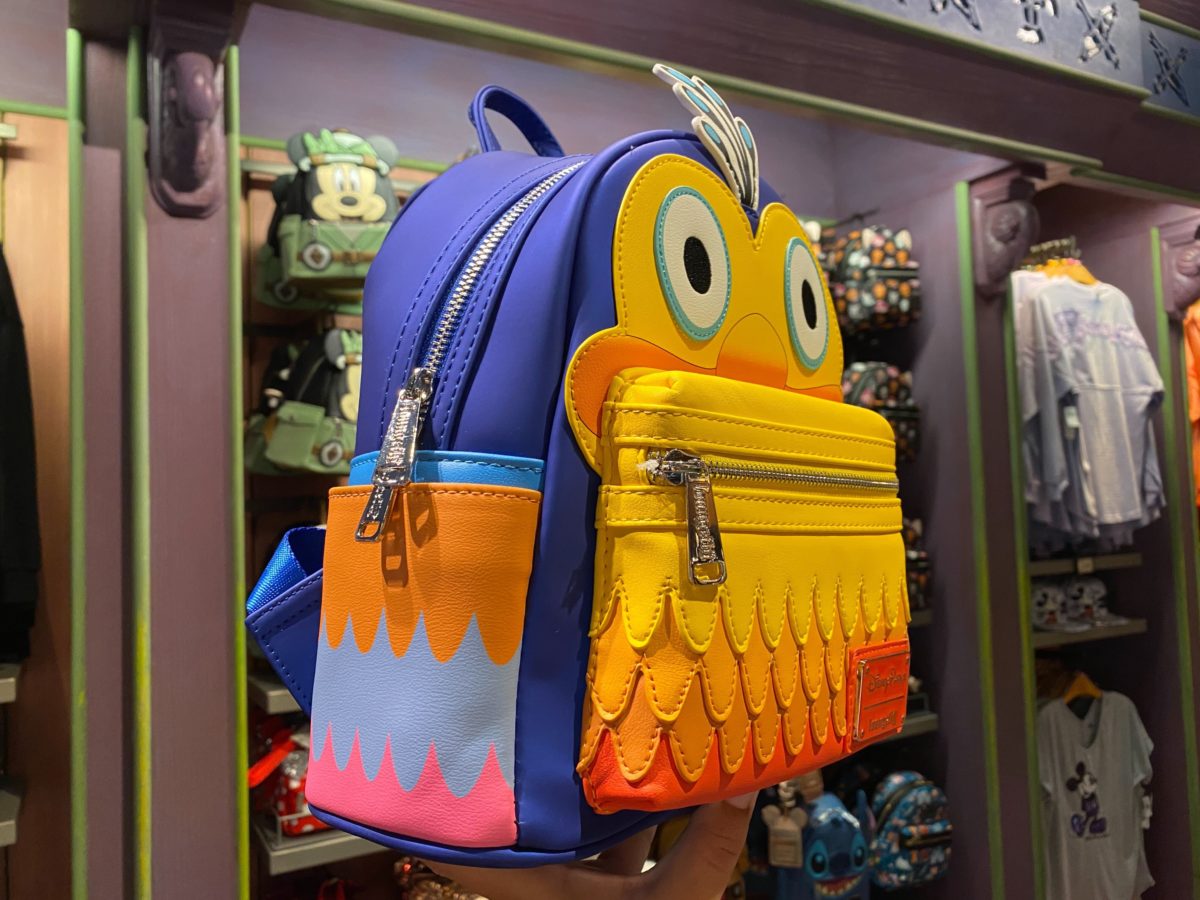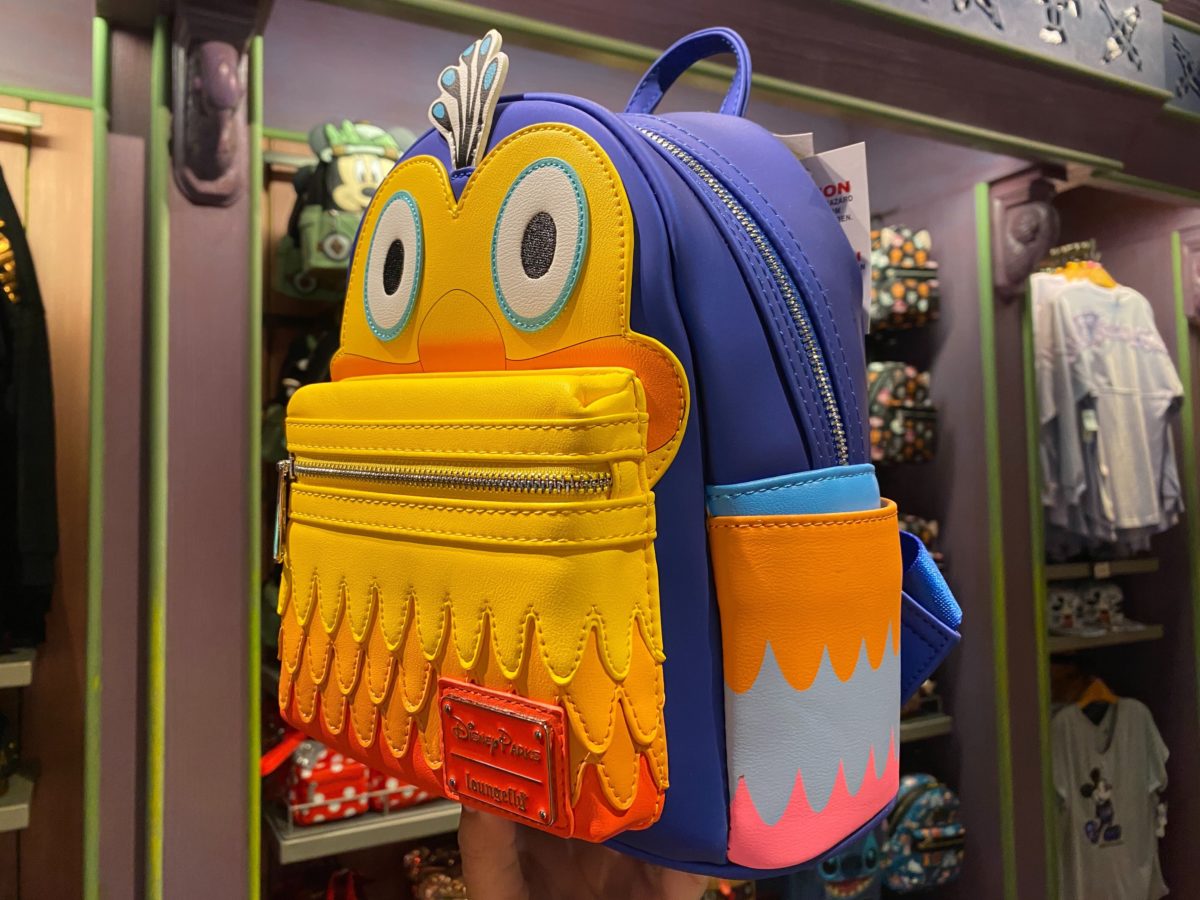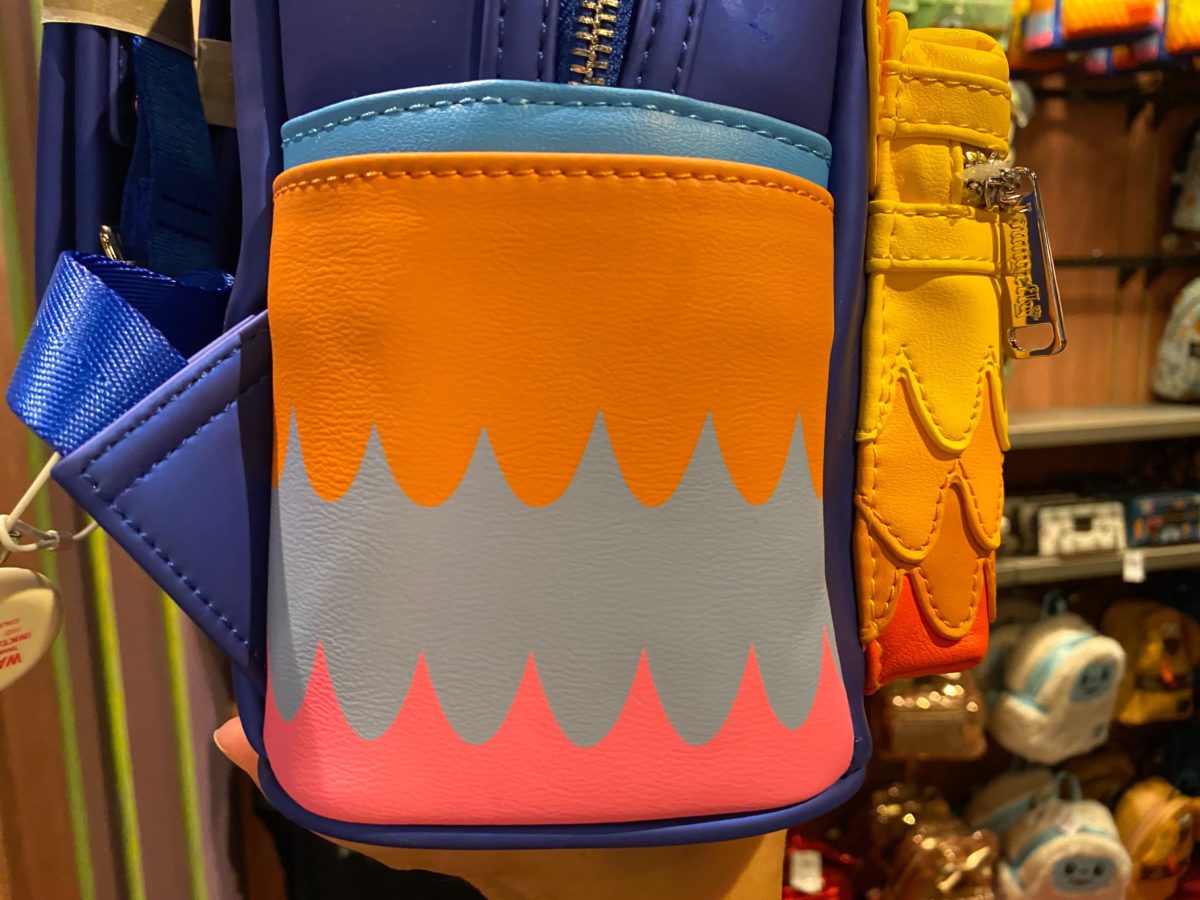 In addition to both the main and front-zip pockets, the sides also have small slip pockets to store easy-to_reach items.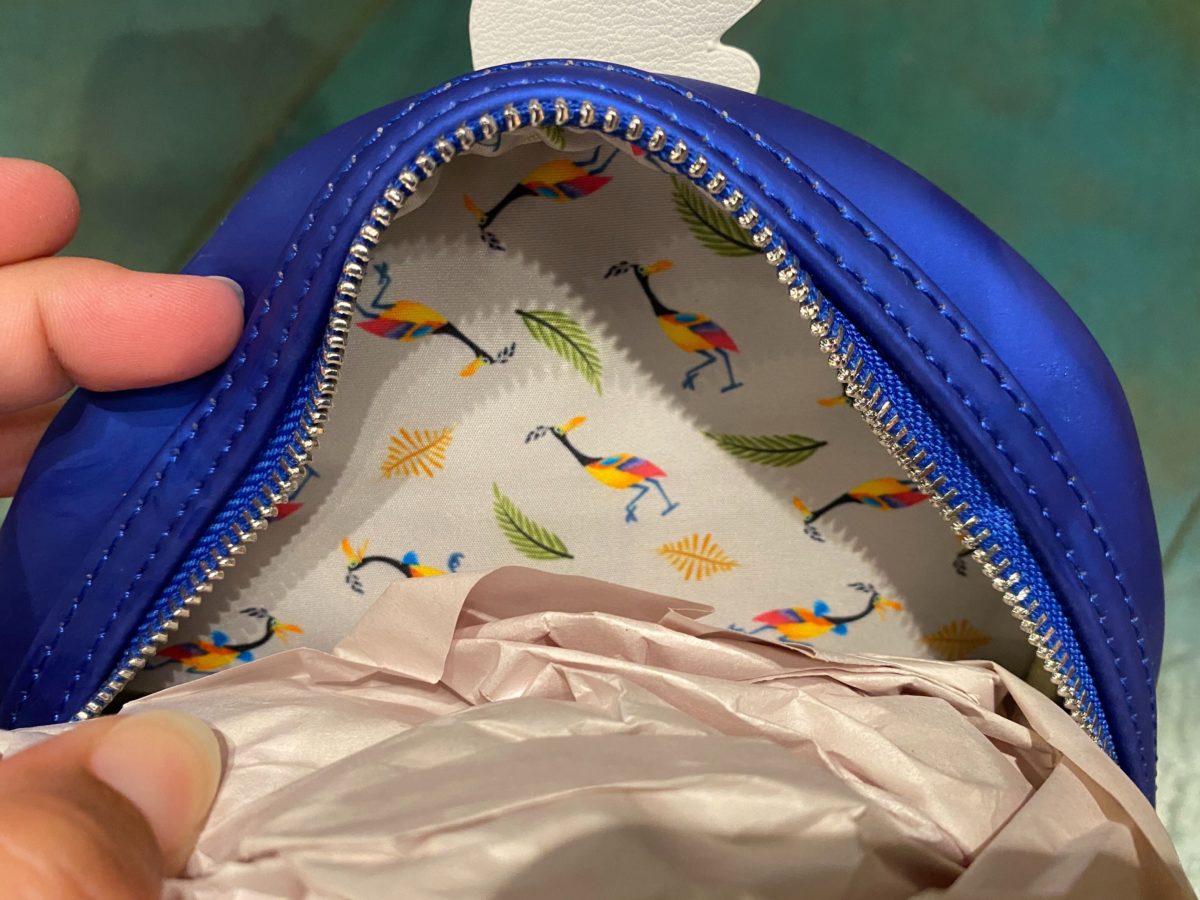 The inside has print of the rare and elusive bird herself along with tropical leaves. The lining gives you the feeling that you are in the middle of Paradise Falls.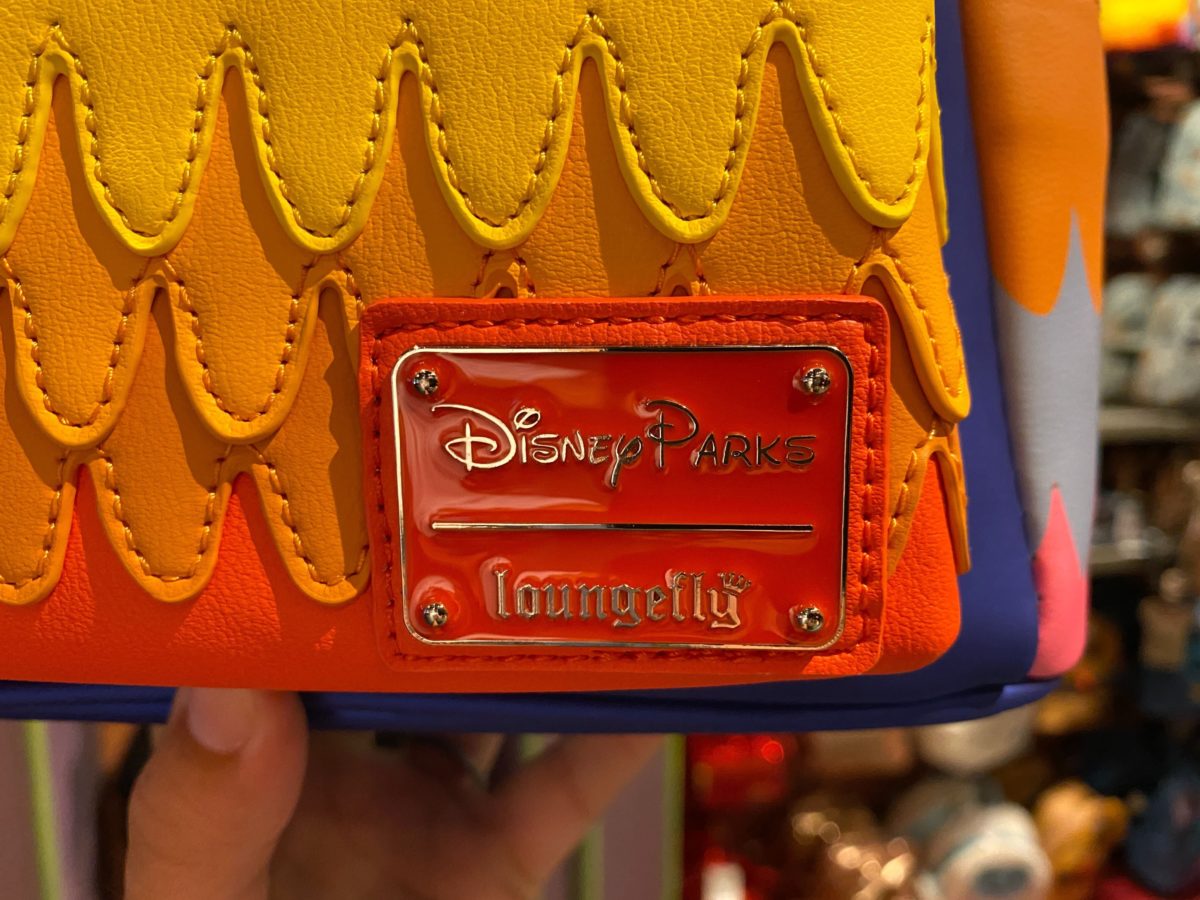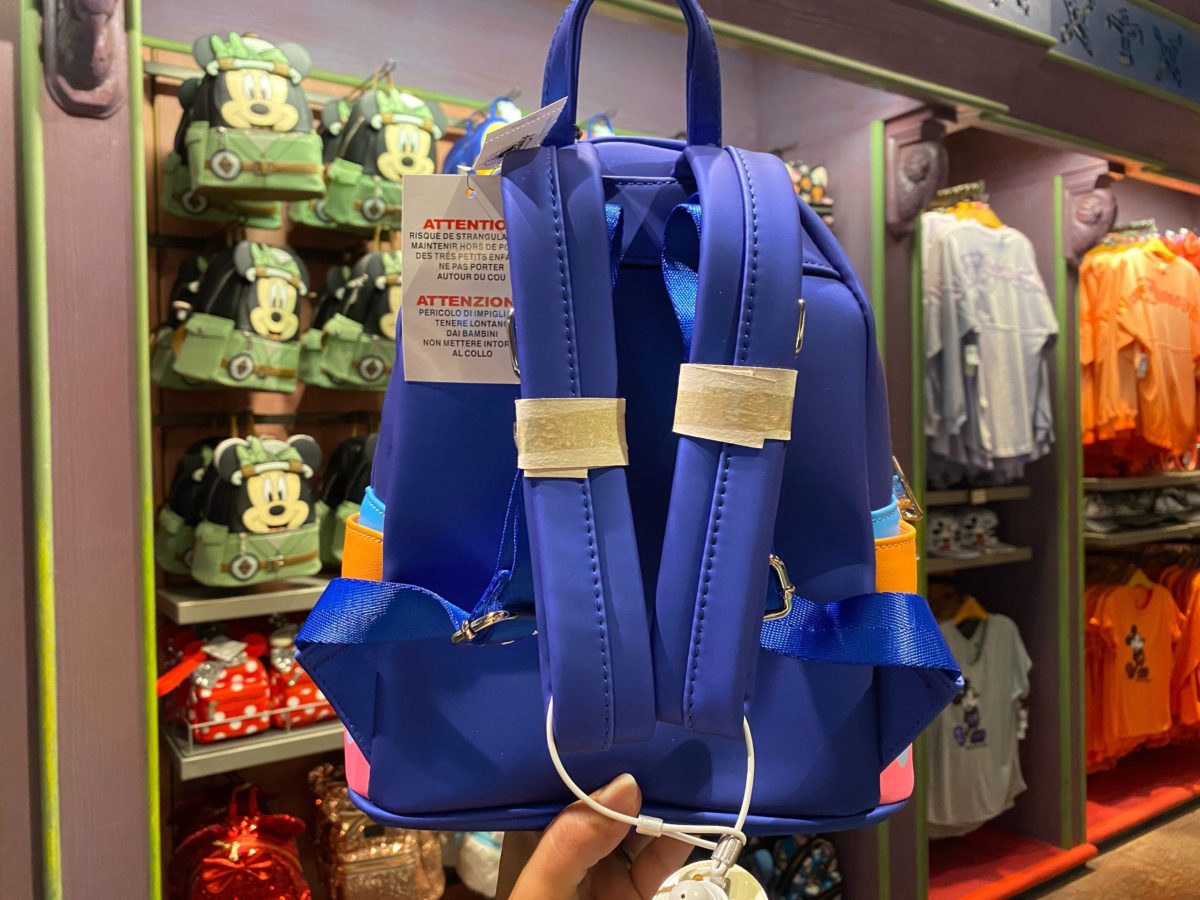 The back of this bag has a gorgeous blue color that covers most of the chocolate-loving bird.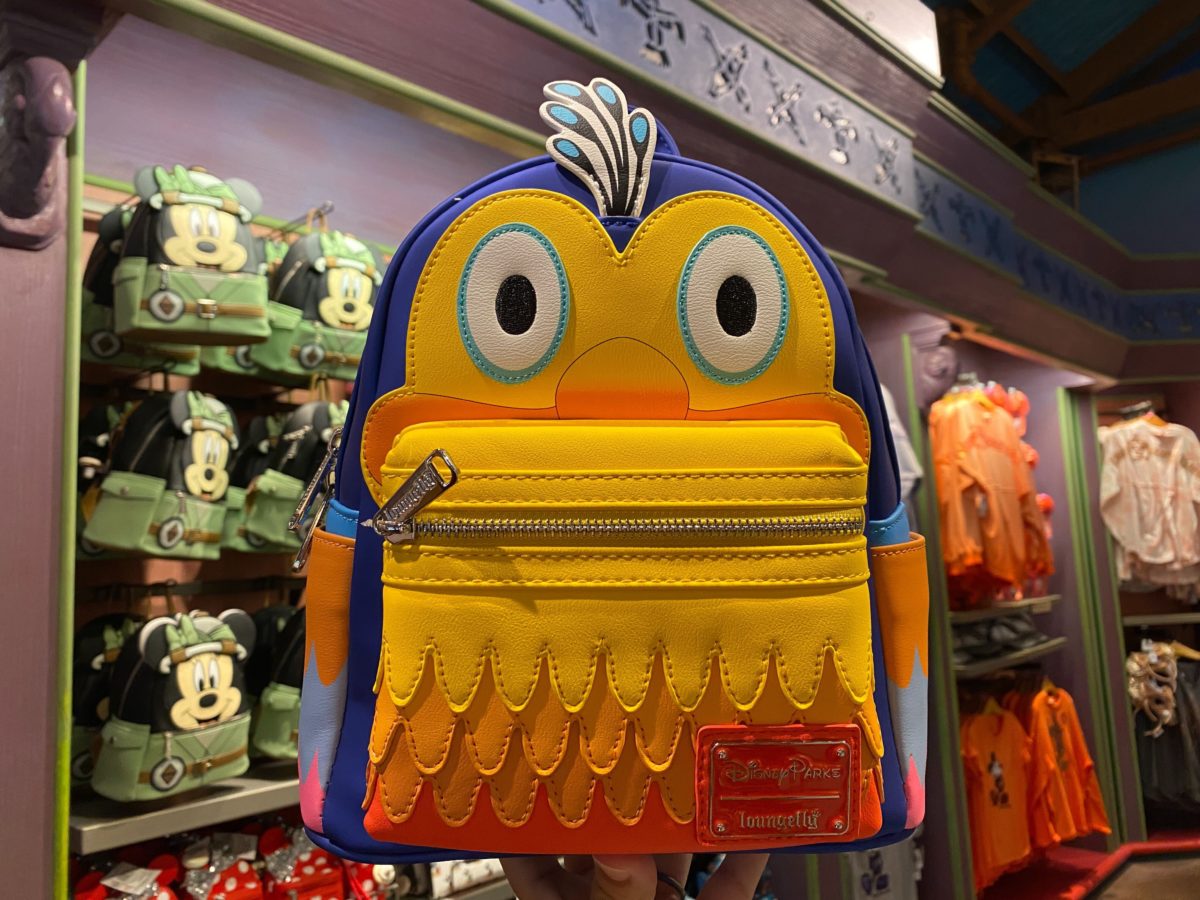 If you have an affinity for avians, take a look at the new Feathered Friends in Flight show. It may not currently have your favorite characters from "Up!", but you can bring your own "Up!" theming into the theater while wearing this backpack. While you're there, tell the Amazon parrots Molly and Gabby we said hello!