If you're planning on riding Kilimanjaro Safaris on your next trip to Disney's Animal Kingdom, then you'll want to keep an eye out for a new member of the animal family. For Wildlife Wednesday, Disney Parks Blog introduced us to this newborn mandrill!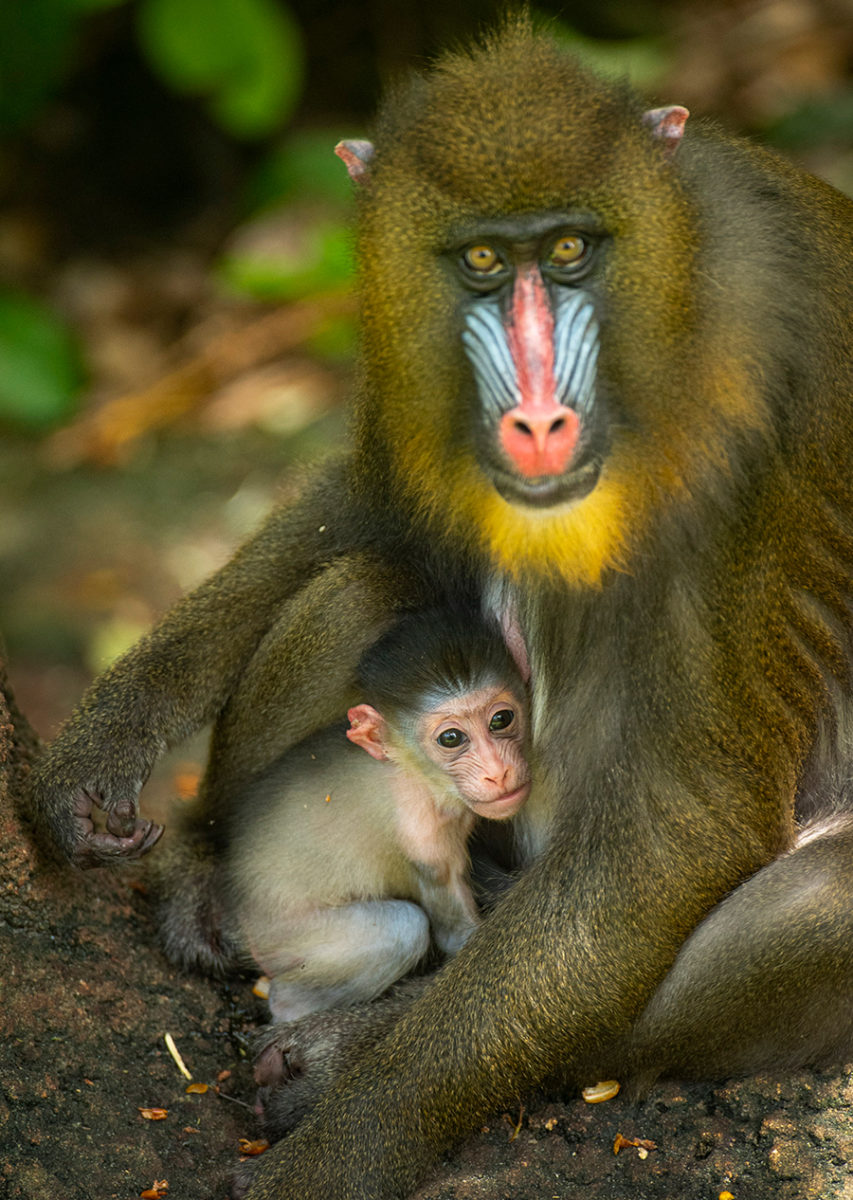 This baby was born on Saturday, July 25 to mandrills Joshua and Scarlett. Mom and baby are both doing well and bonding. In fact, they are bonding so much that Disney's veterinary team wasn't able to determine the sex of the baby because mom was keeping it so close.
Mother and baby are making short appearances at Kilimanjaro Safaris, so you might be able to catch sight of them. Mandrills are the largest species of monkey in the world and are found in African rainforests near the equator. They are a vulnerable species, and their habitat is disappearing due to deforestation and poaching. They are just another example of a species being saved and cared for at Disney's Animal Kingdom.
Watch Disney's video about the baby mandrill below.
This is among the first animal births we've heard about at Disney's Animal Kingdom since the park has reopened, but plenty of animals were born during the four-month closure. Check out these articles to read more: