A new line of youth apparel has made its way into the Magic Kingdom. We already spotted the beginnings of this collection with a blue baseball cap featuring Cinderella Castle (pictured below on the center shelf), and now kids will be able to put together a whole outfit! Let's take a closer look.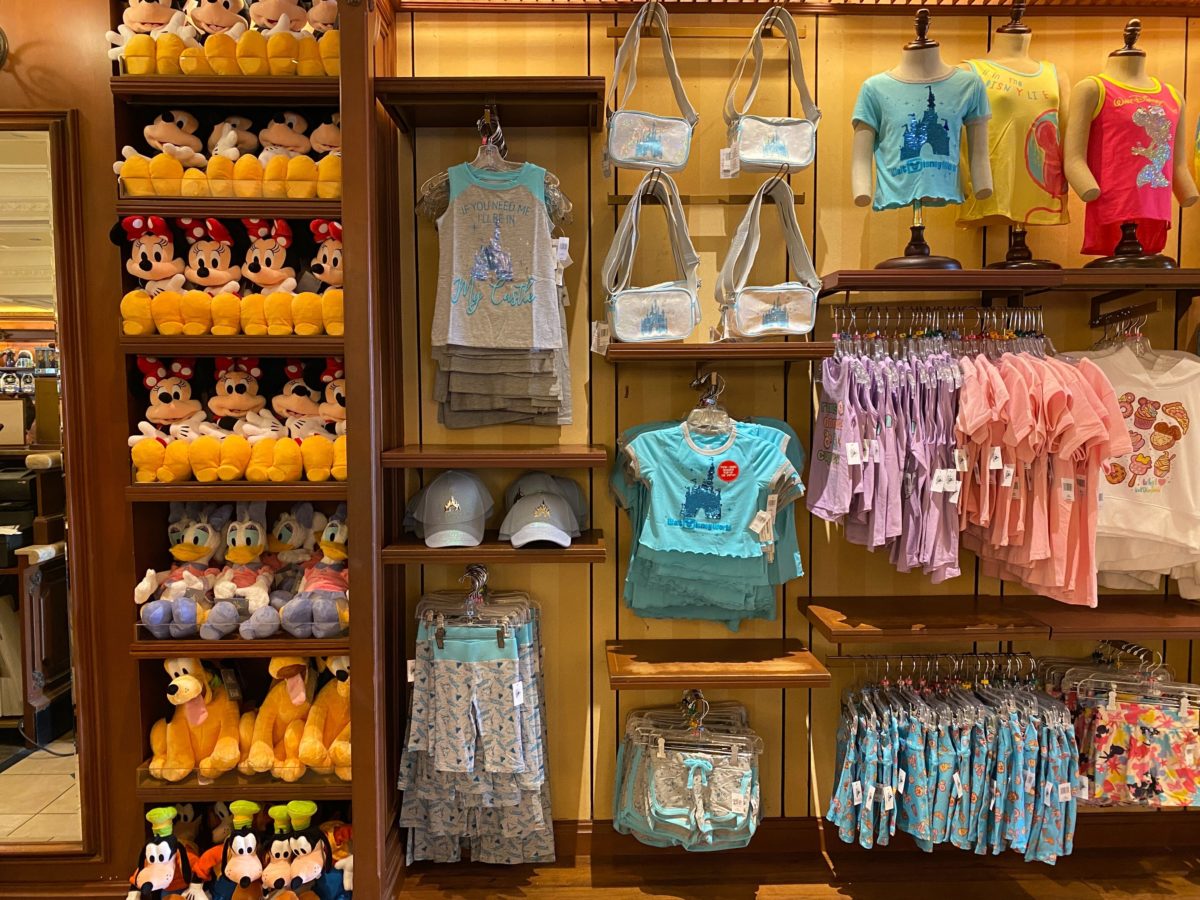 Youth T-Shirt – $24.99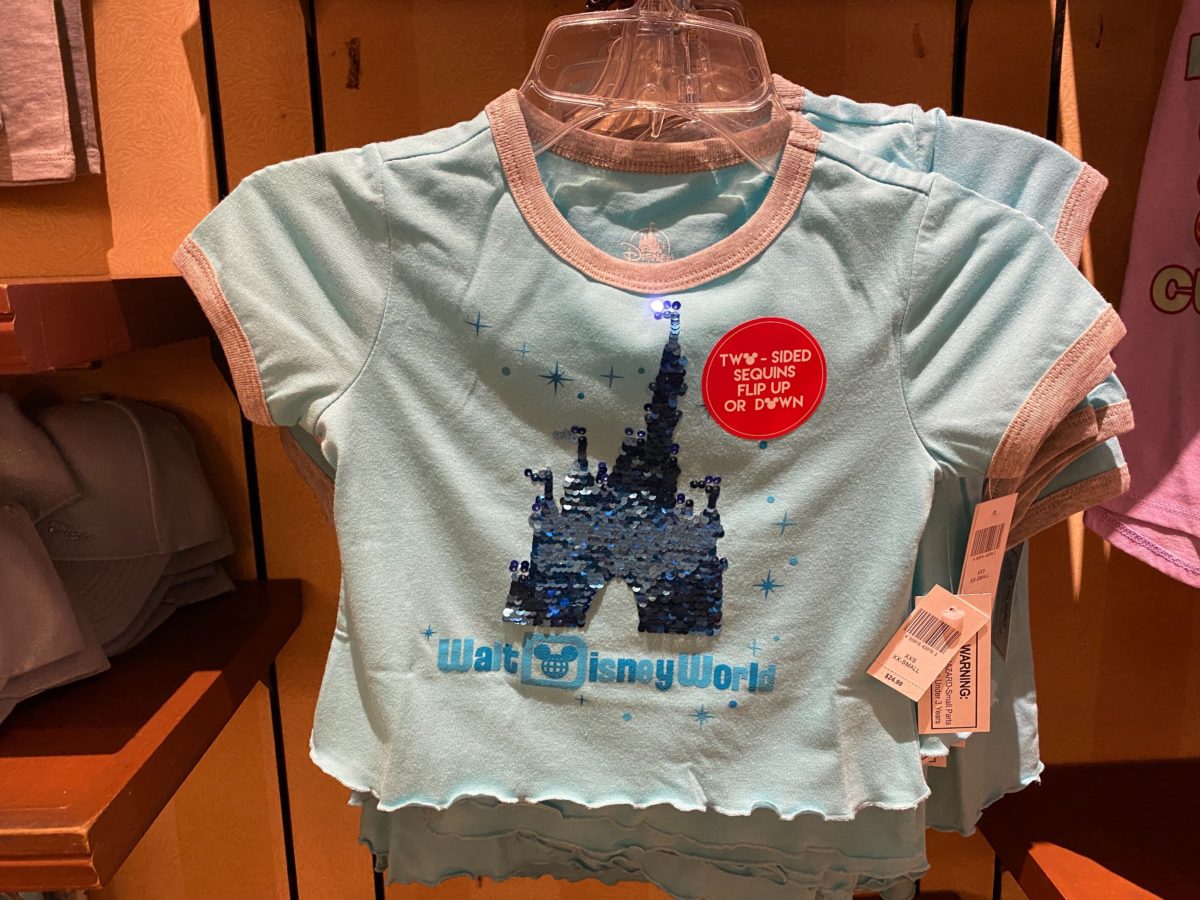 This shirt is the latest to feature two-sided sequins. One side is a dark blue, while the other is more silver.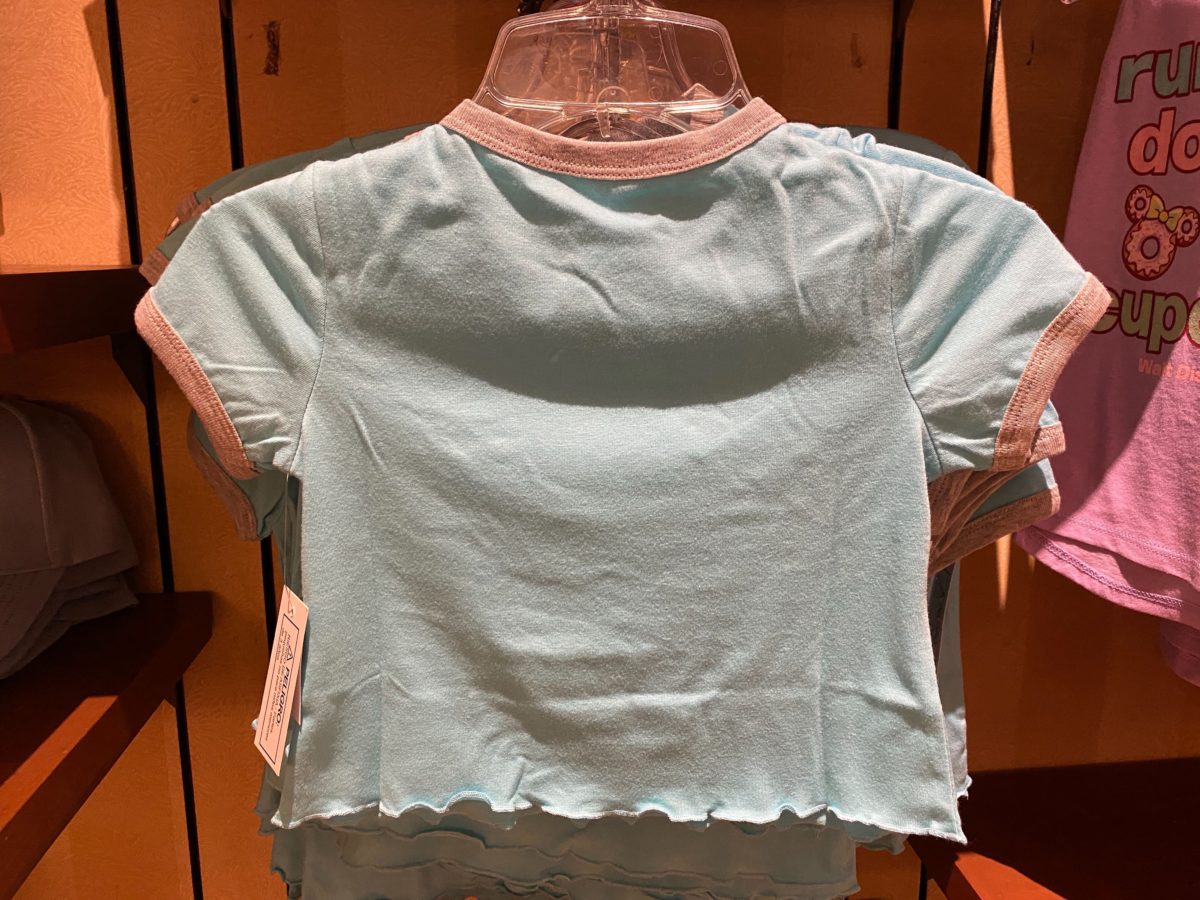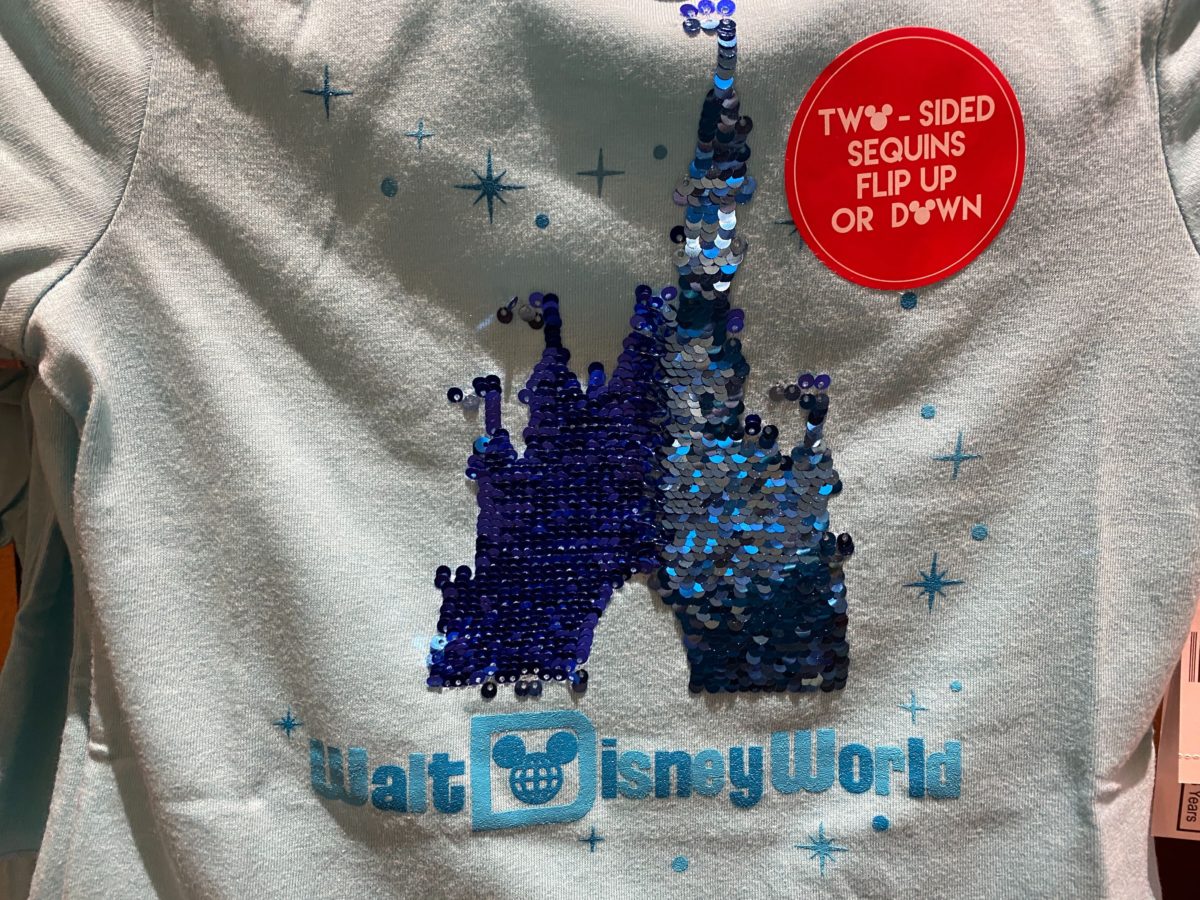 Youth Sweatpants – $24.99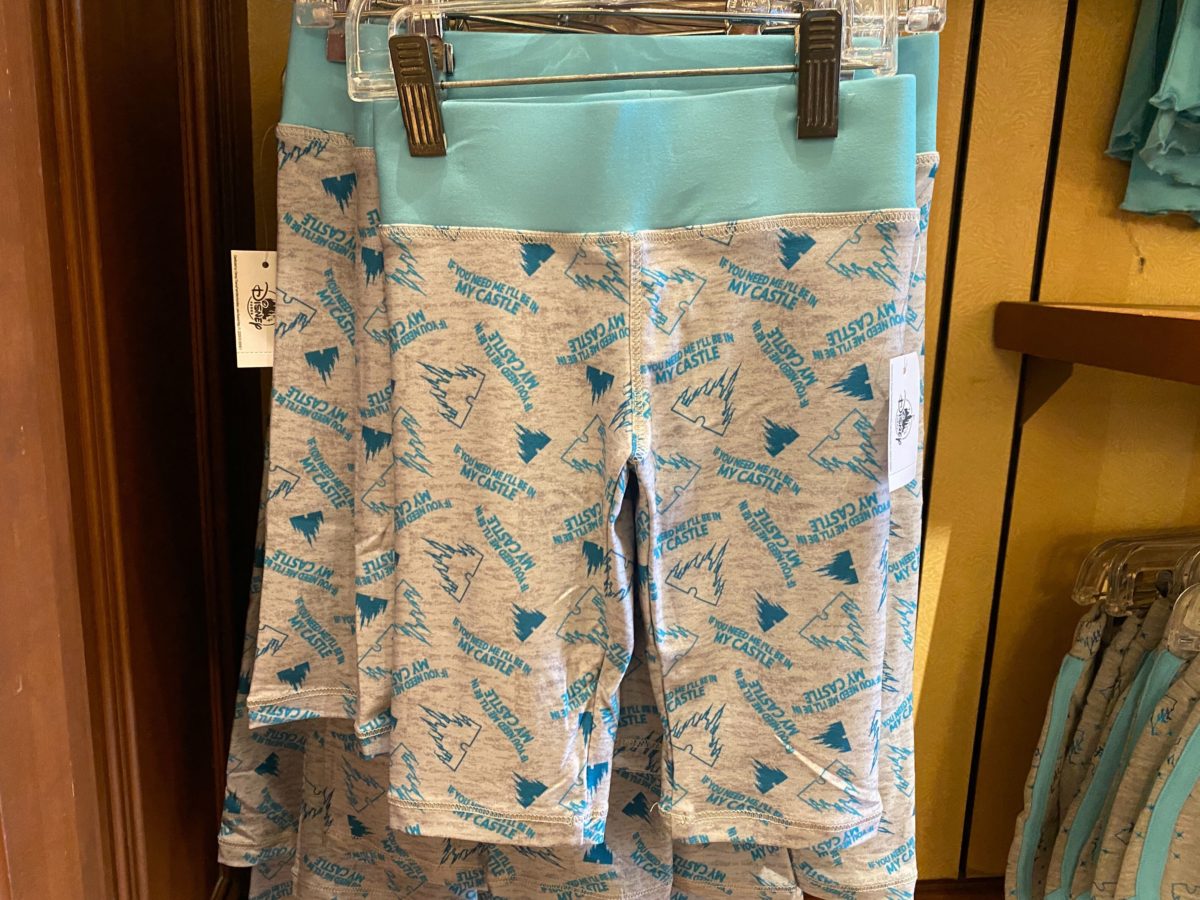 These cute pants are patterned with the Castle silhouette and the phrase "If you need me I'll be in my castle."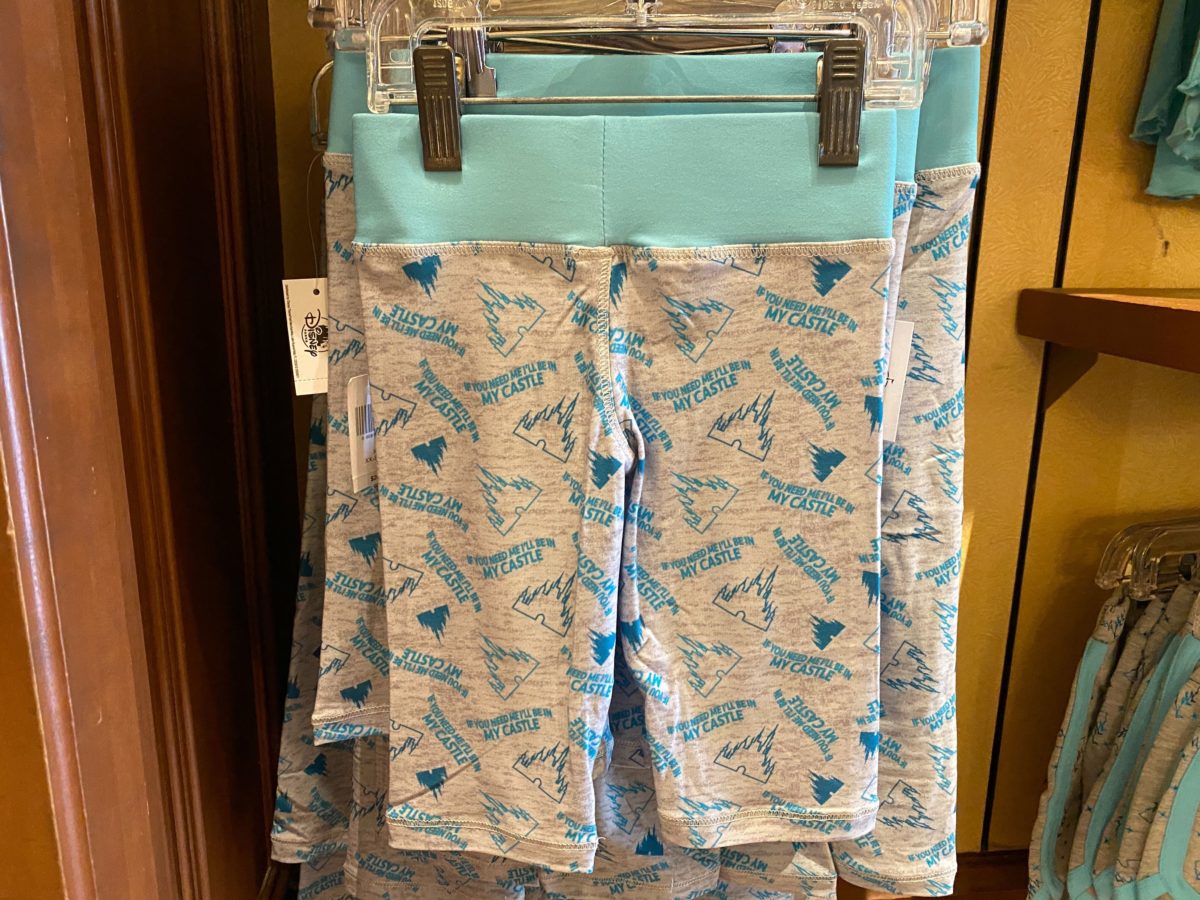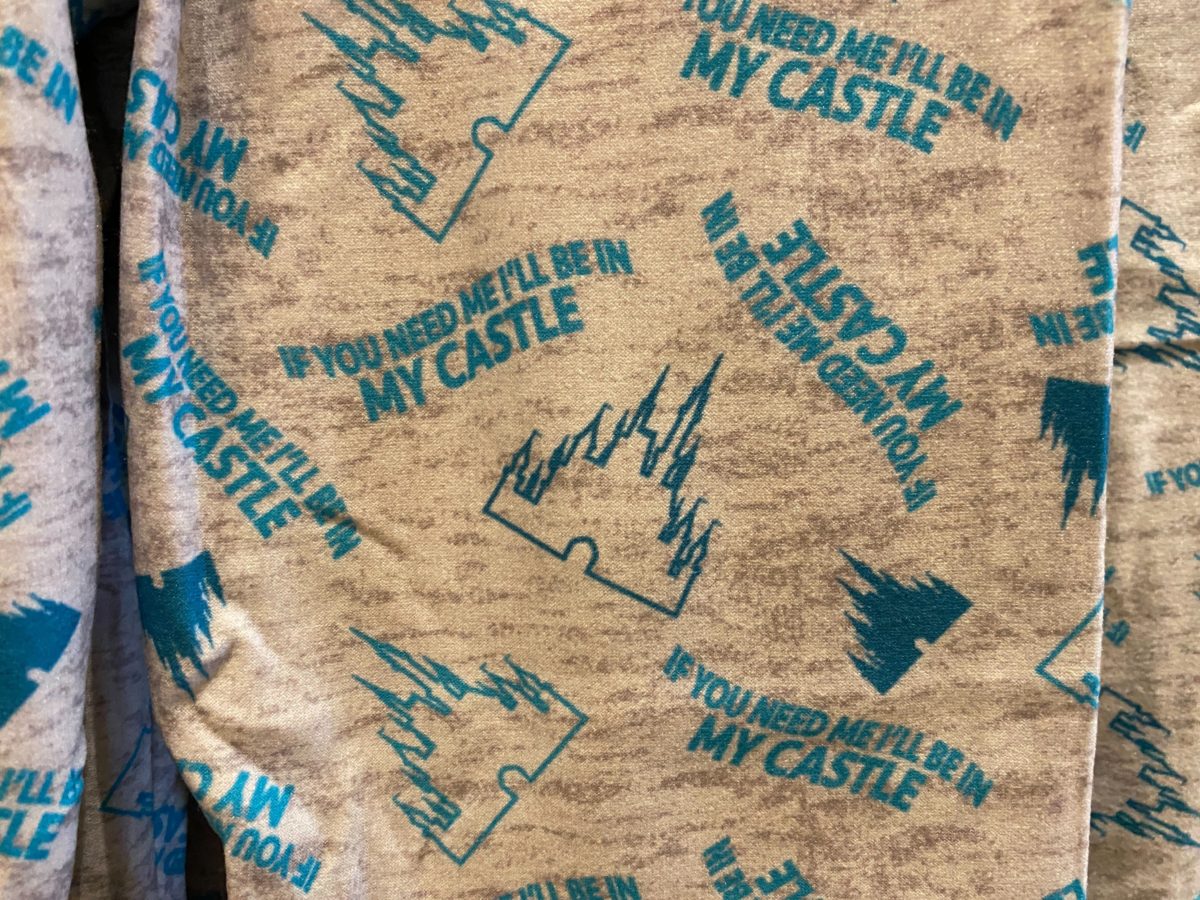 Youth Sleeveless Top – $24.99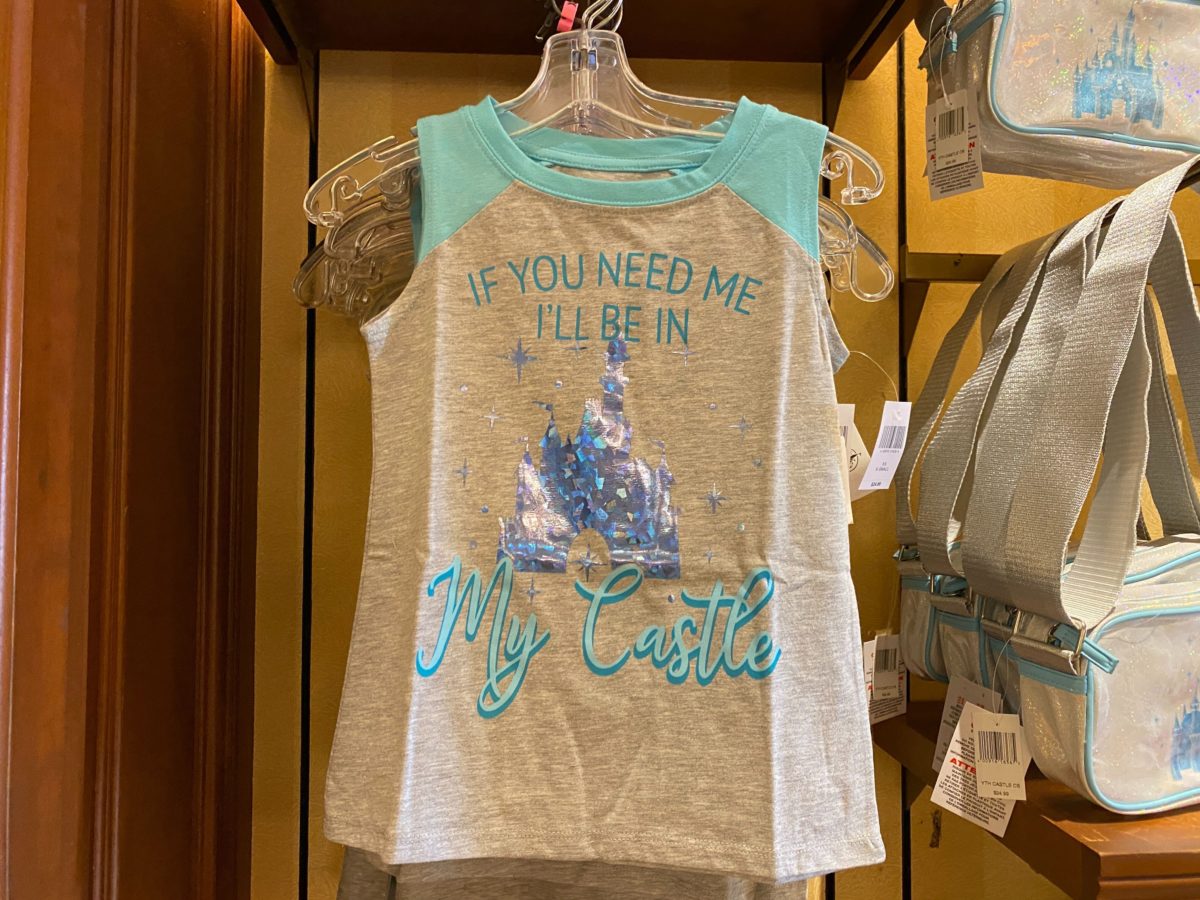 The Castle on this shirt glimmers, making it positively mesmerizing.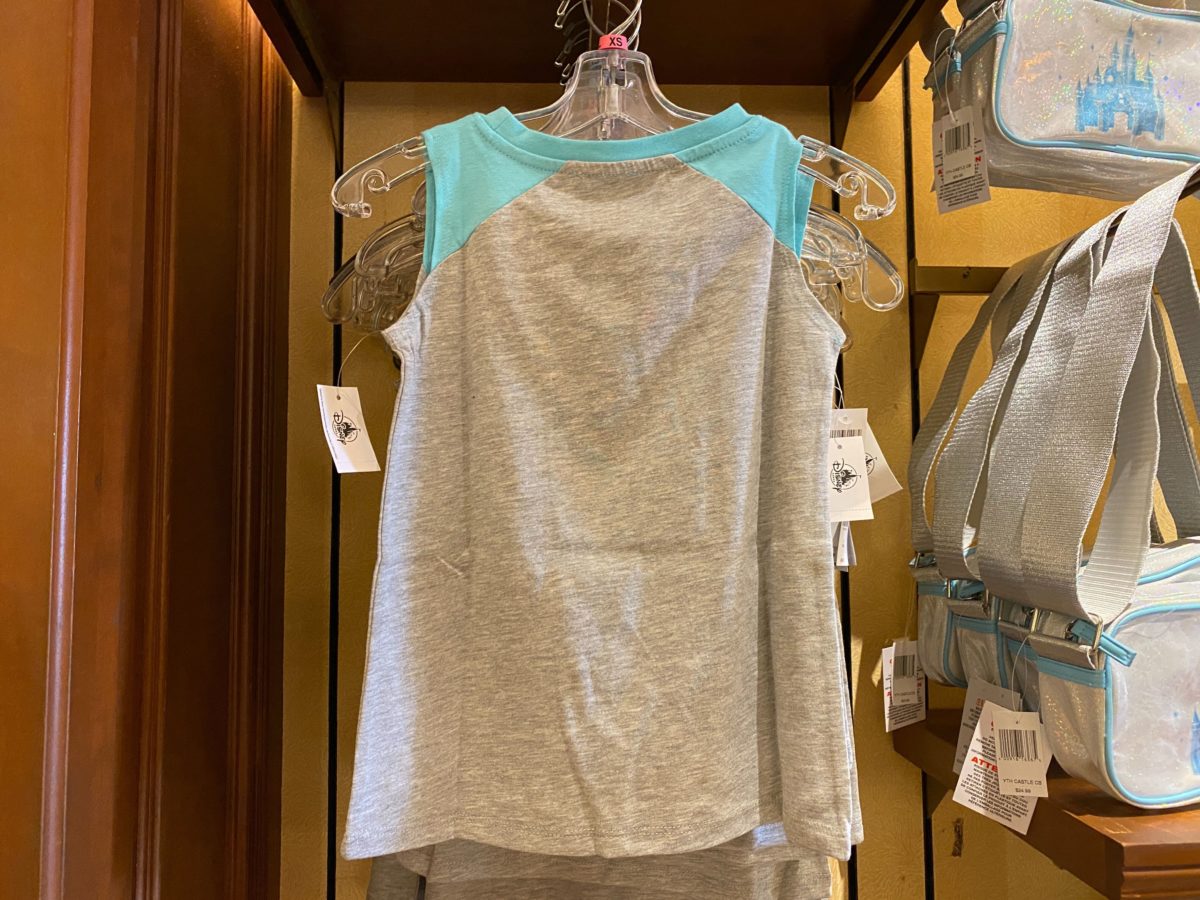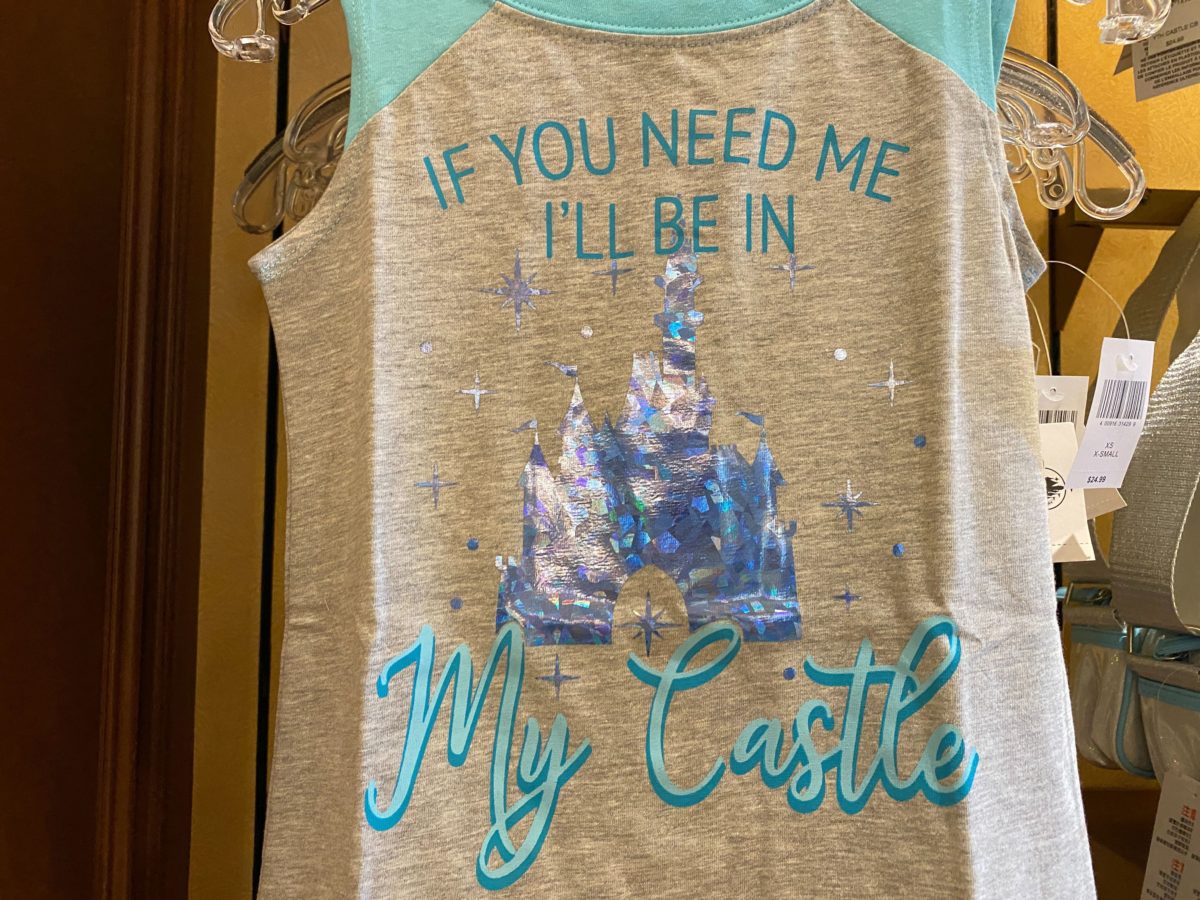 Crossbody Bag – $24.99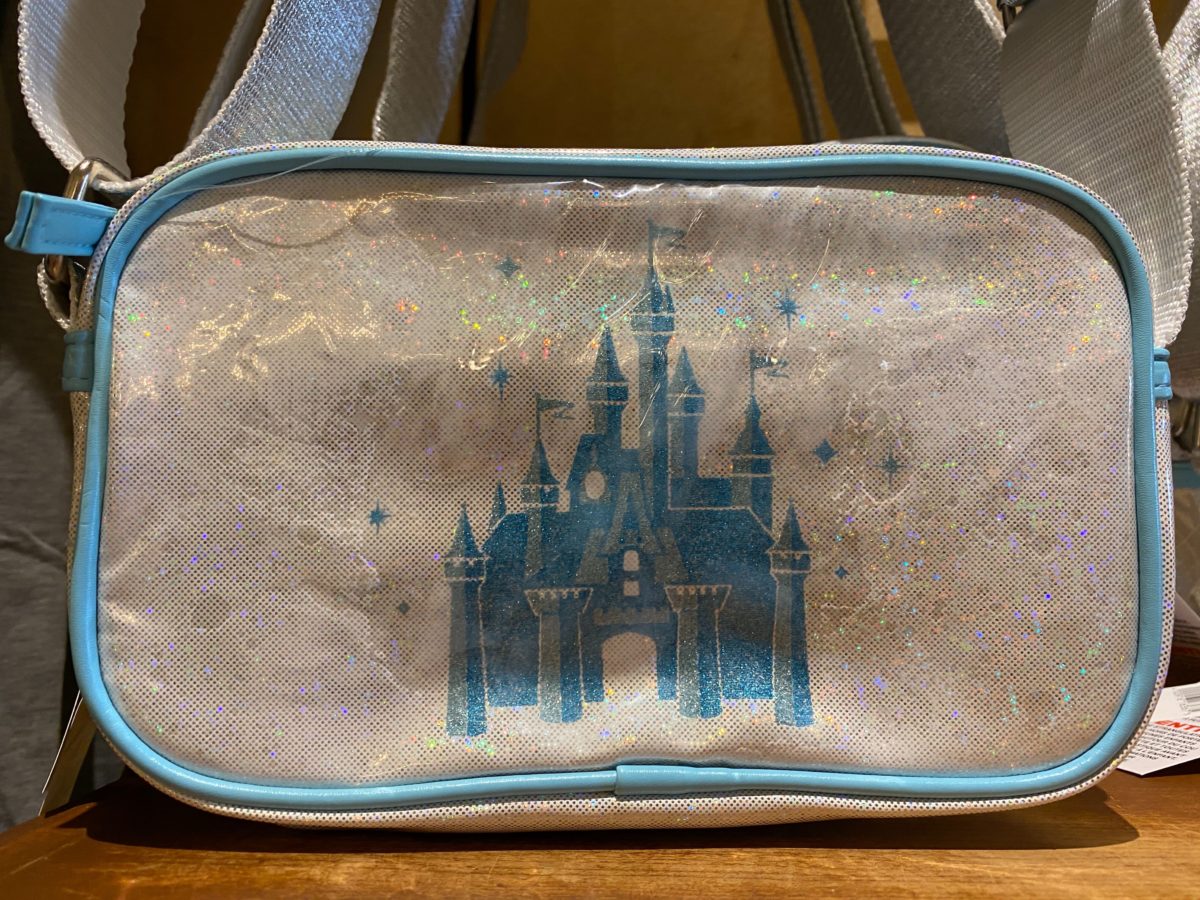 This crossbody bag gives the most detailed look at Cinderella Castle and the white background sparkles.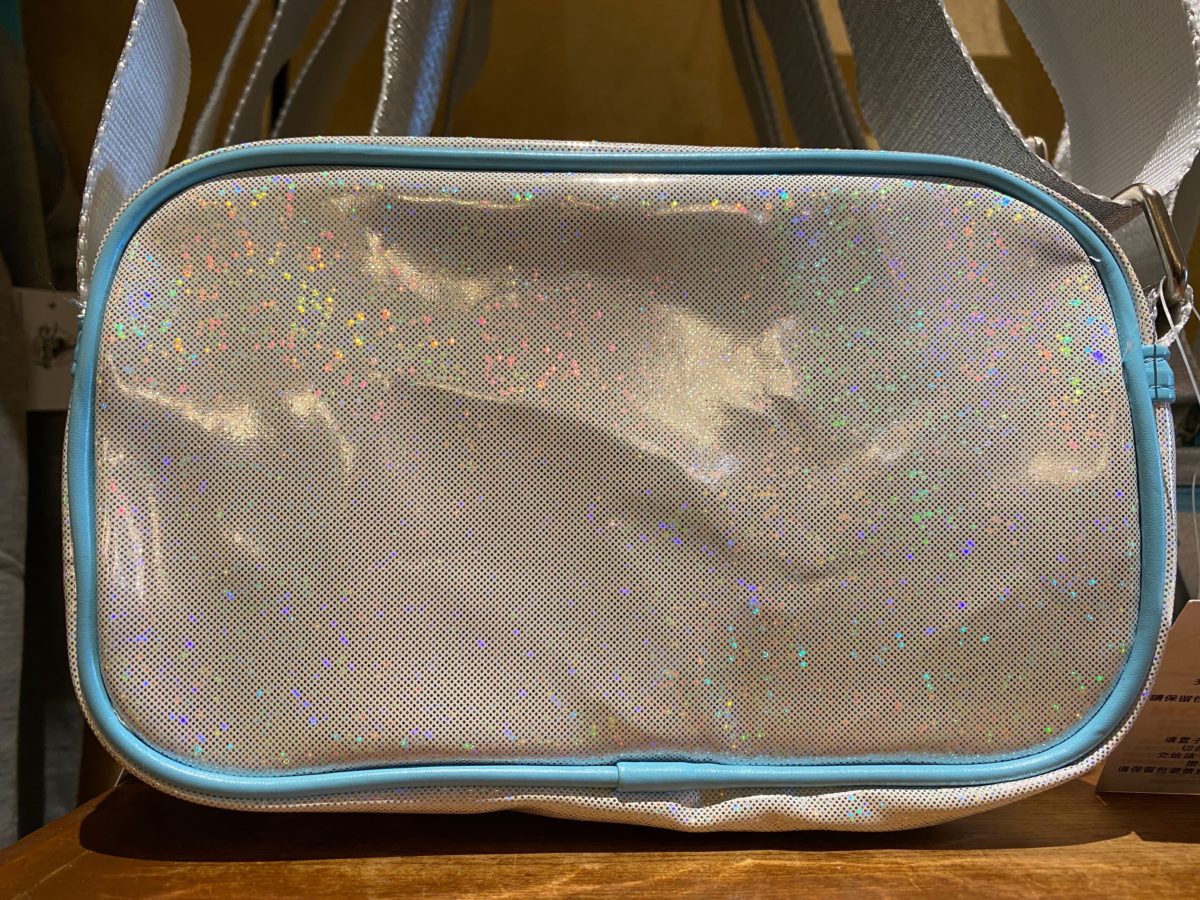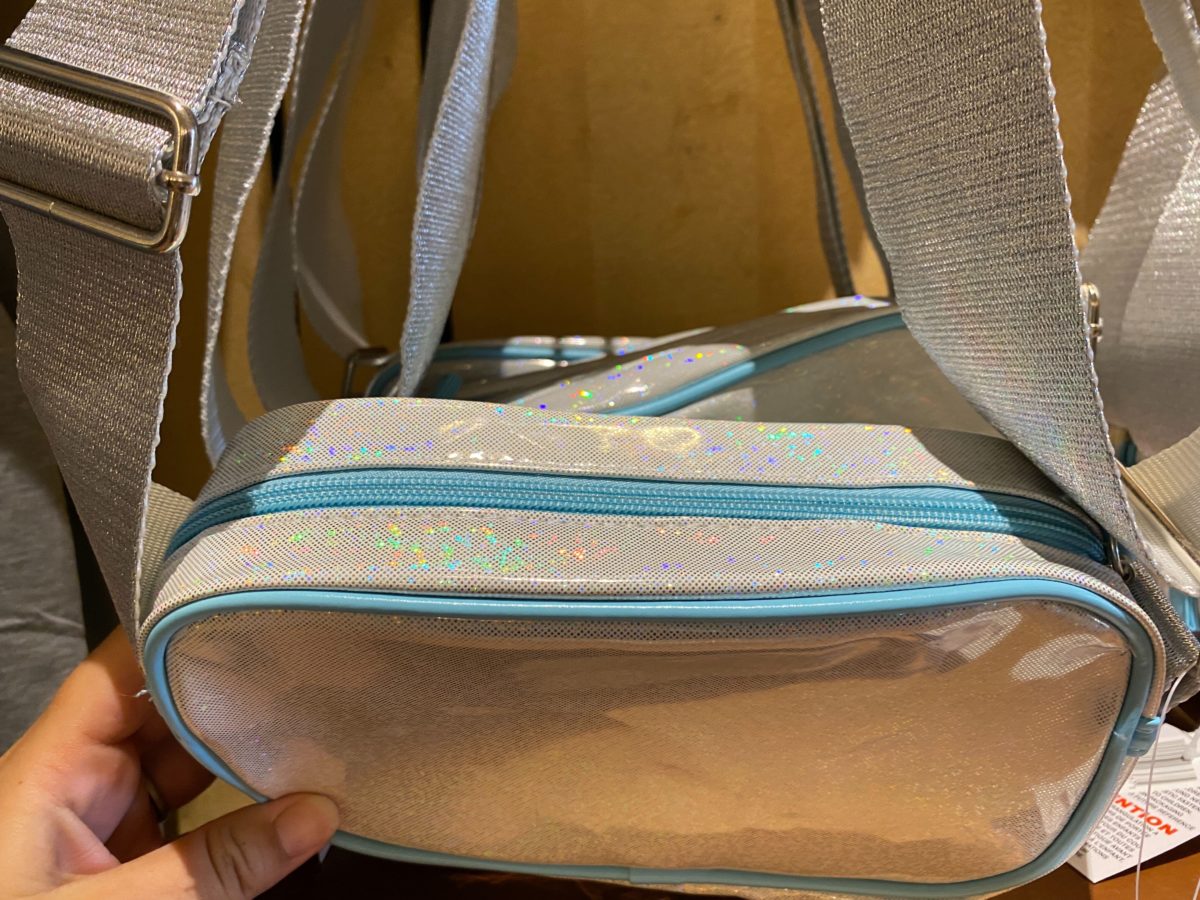 Youth Shorts – $24.99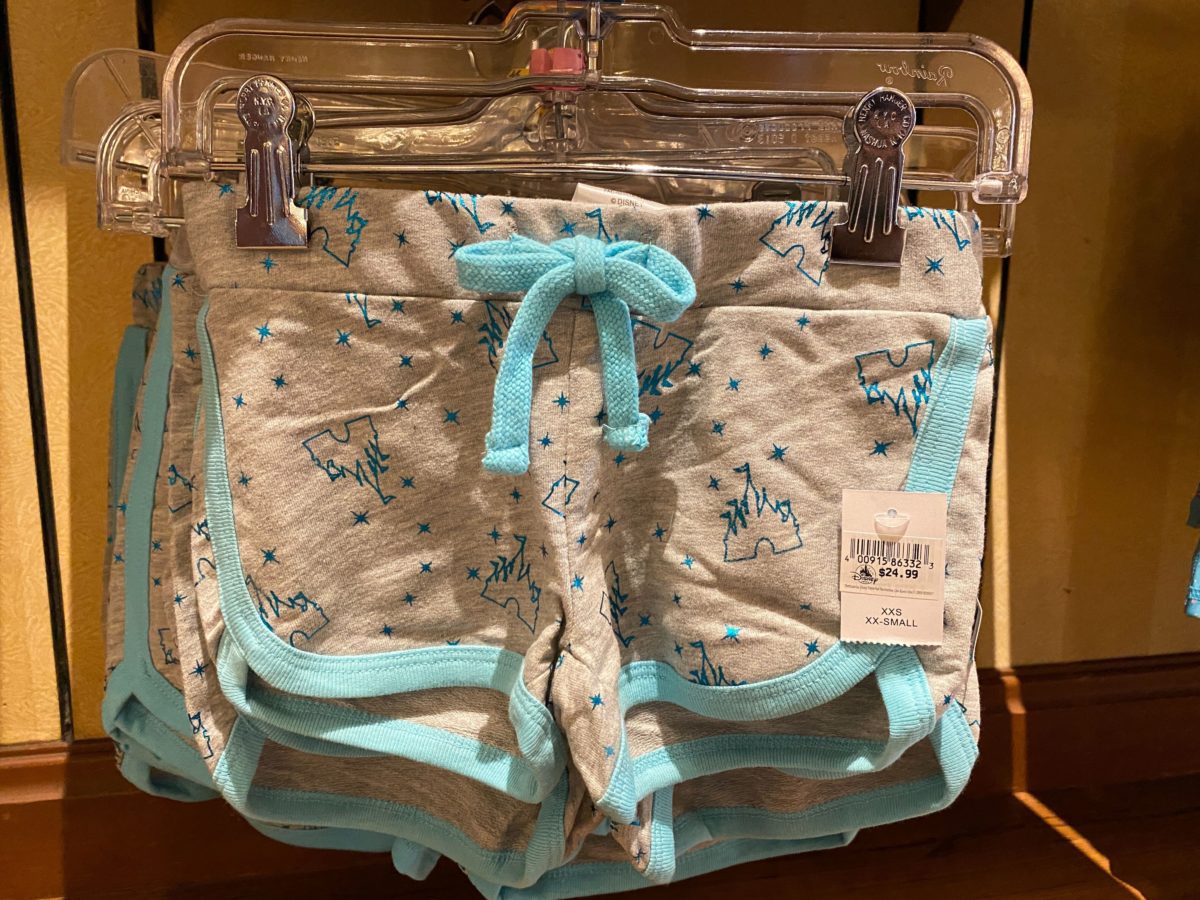 These shorts feature a similar pattern to the pants, except without the catchphrase.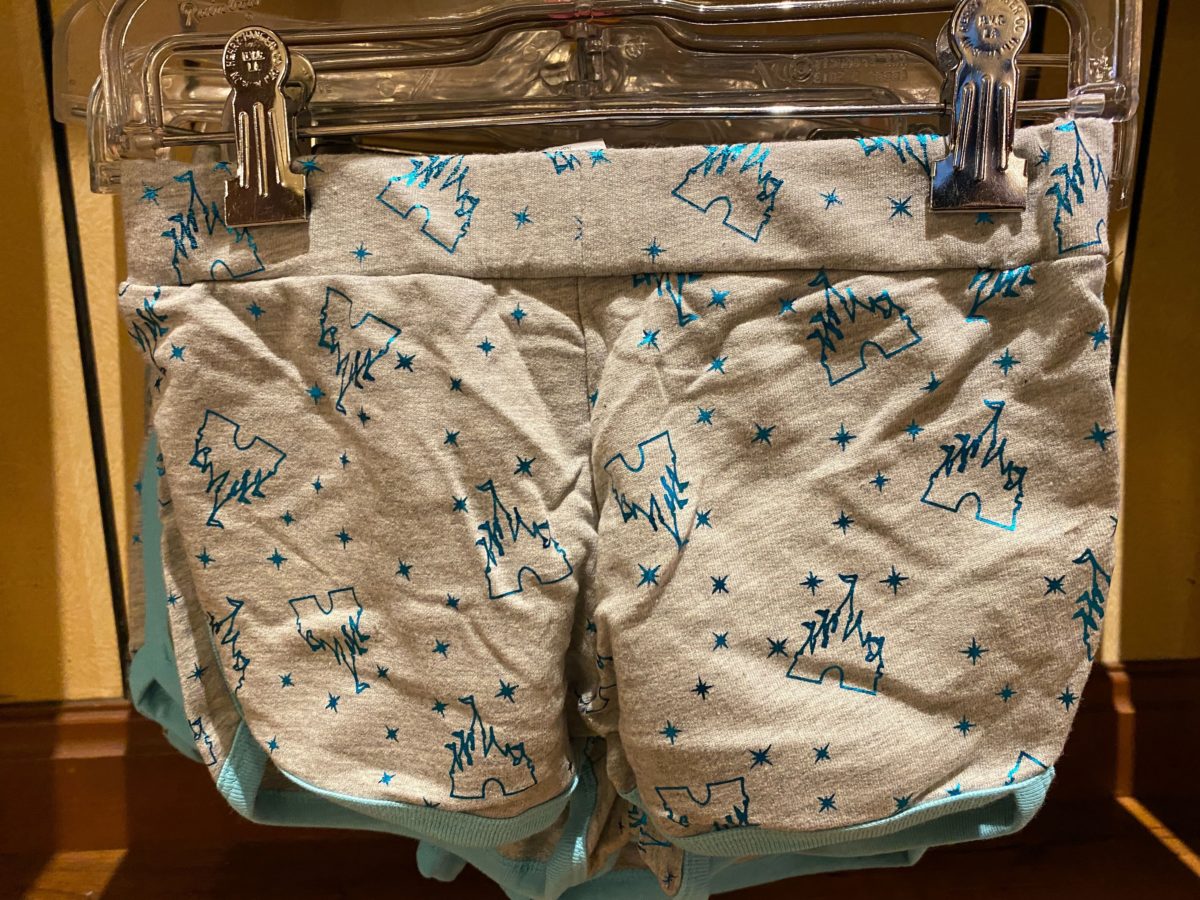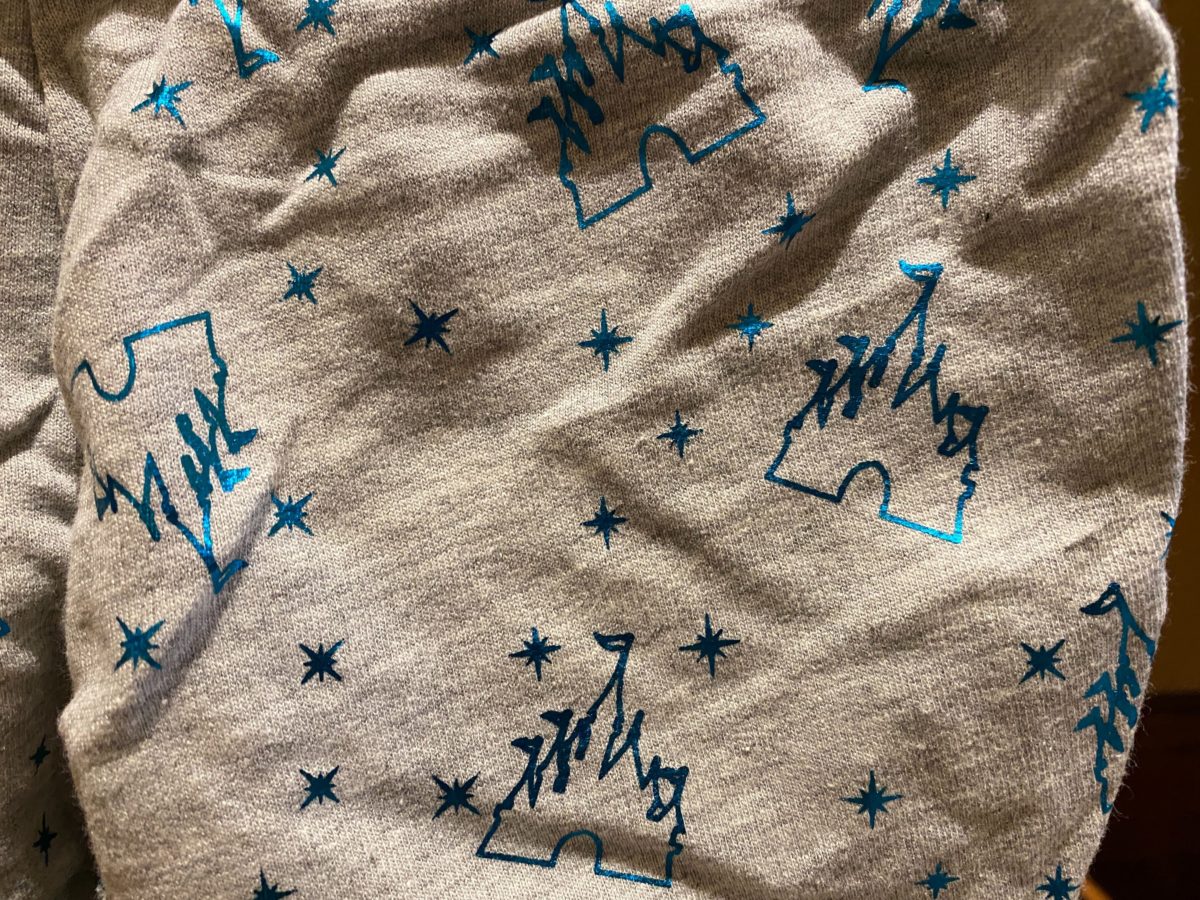 This apparel is great for walking around the park, playing sports, or sleeping–whatever your child is interested in. Now we're crossing our fingers that some of these items will show up in adult sizes soon!