Last week, FuelRoad announced the introduction of a new "Founders" program that allows unlimited free swaps to eligible customers that purchased a FuelRod kit before Oct. 26, 2019. This comes after a class-action lawsuit was filed against FuelRod regarding swap fees. We stopped by a FuelRod kiosk at EPCOT and found that the "Founders" program update is already in effect.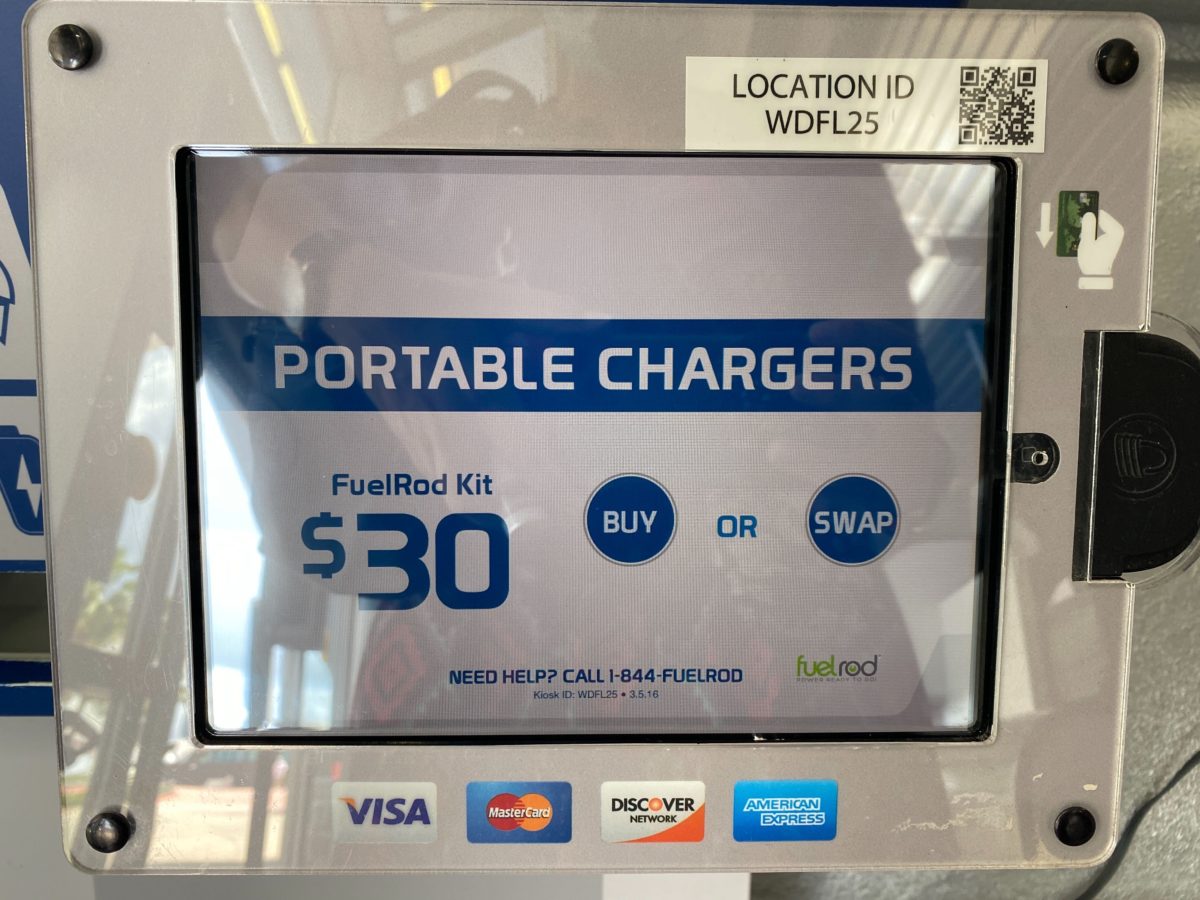 First-time FuelRod buyers can purchase a FuelRod Kit for $30, which includes a FuelRod charging capsule and various 3-inch connectors for different phone types. Customers can enjoy free unlimited swaps at all kiosks on Walt Disney World property. However, at other locations such as Orlando International Airport (MCO) and Universal Orlando Resort, each swap requires a small fee.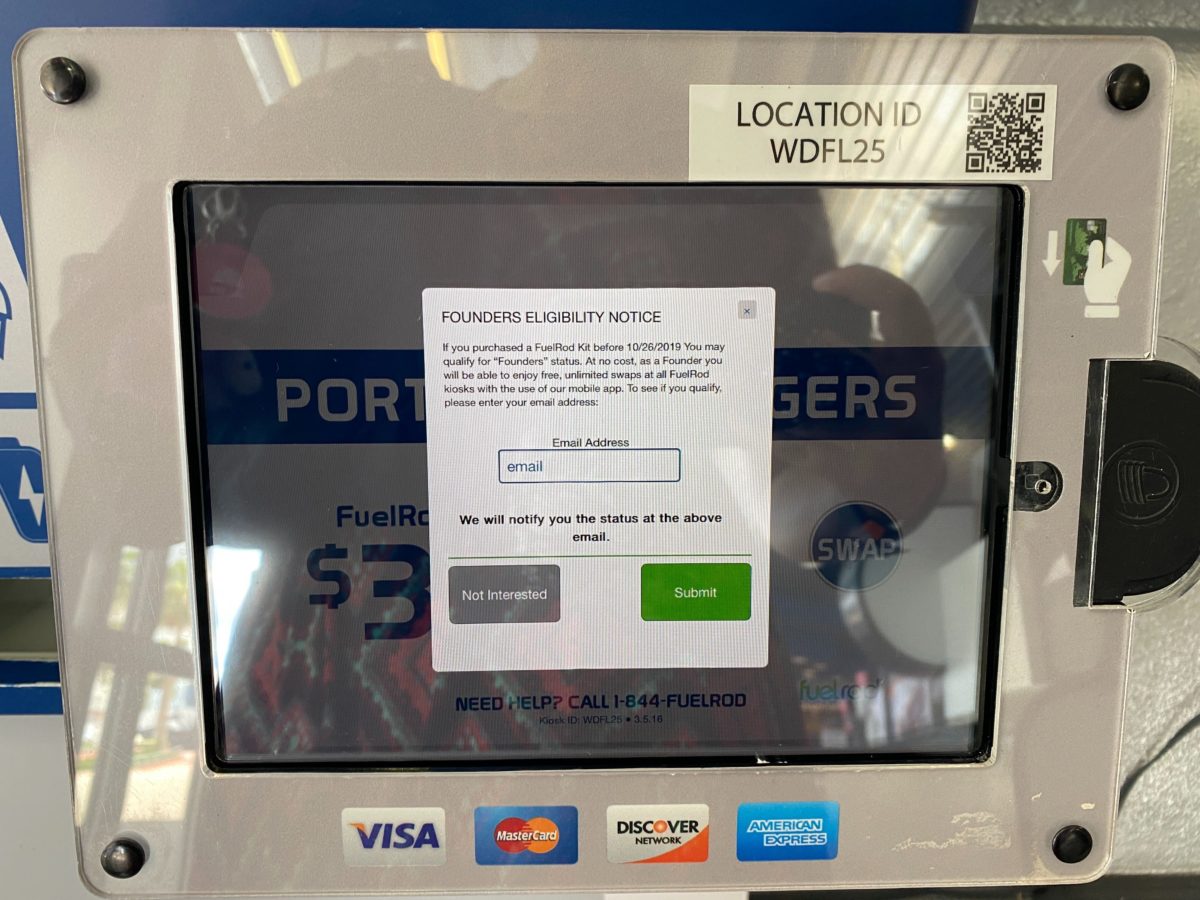 A pop-up will prompt you to enter your email address in order to check your "Founders" program eligibility status. Customers who purchased a FuelRod Kit before Oct. 26, 2019, should receive an email indicating that they are eligible.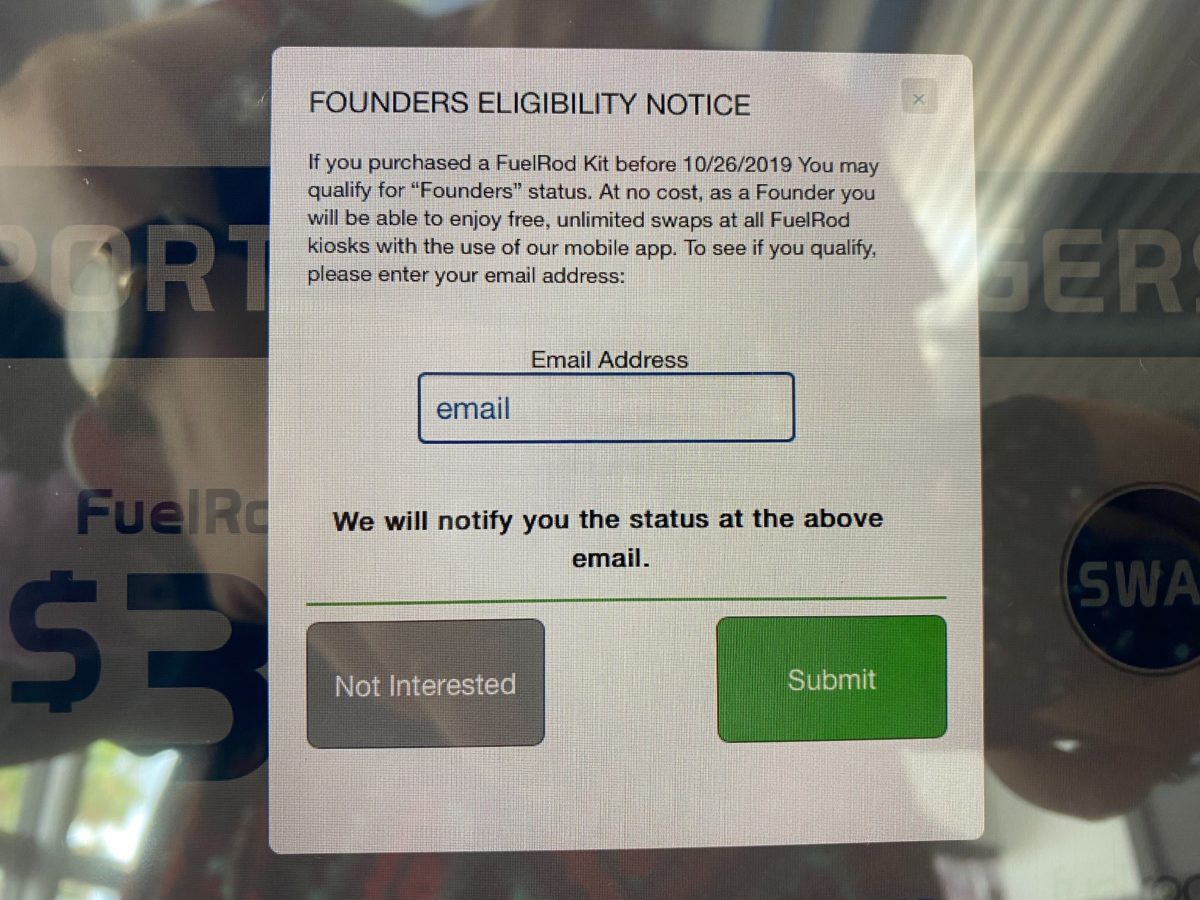 Customers can check their eligibility by completing a short questionnaire.
"Founders" must download the FuelRod mobile app in order to access the QR code that unlocks their unlimited free swaps. Note: when downloading the app, customers must use the same email address they used when filling out the questionnaire.
Once again, all swaps are already free on Walt Disney World property. This news is particularly helpful for users looking to swap their FuelRod kits at alternative locations.