You're a wizard, Harry. And yes, even wizards need to wear a face covering when trekking past the snow-topped streets of Hogsmeade at Universal's Islands of Adventure. We've seen face masks for nearly every icon at Universal Orlando Resort, from Hello Kitty to the fluffy unicorn from Despicable Me. And now, it's time to rep your Hogwarts house with new Harry Potter face masks.
The first design to arrive is this Gryffindor face mask, representing those with courage, chivalry, and determination. The royal gold and deep red colors of the face mask mirror the scarlet and gold house colors, with a lion outlined alongside the house name in stripes.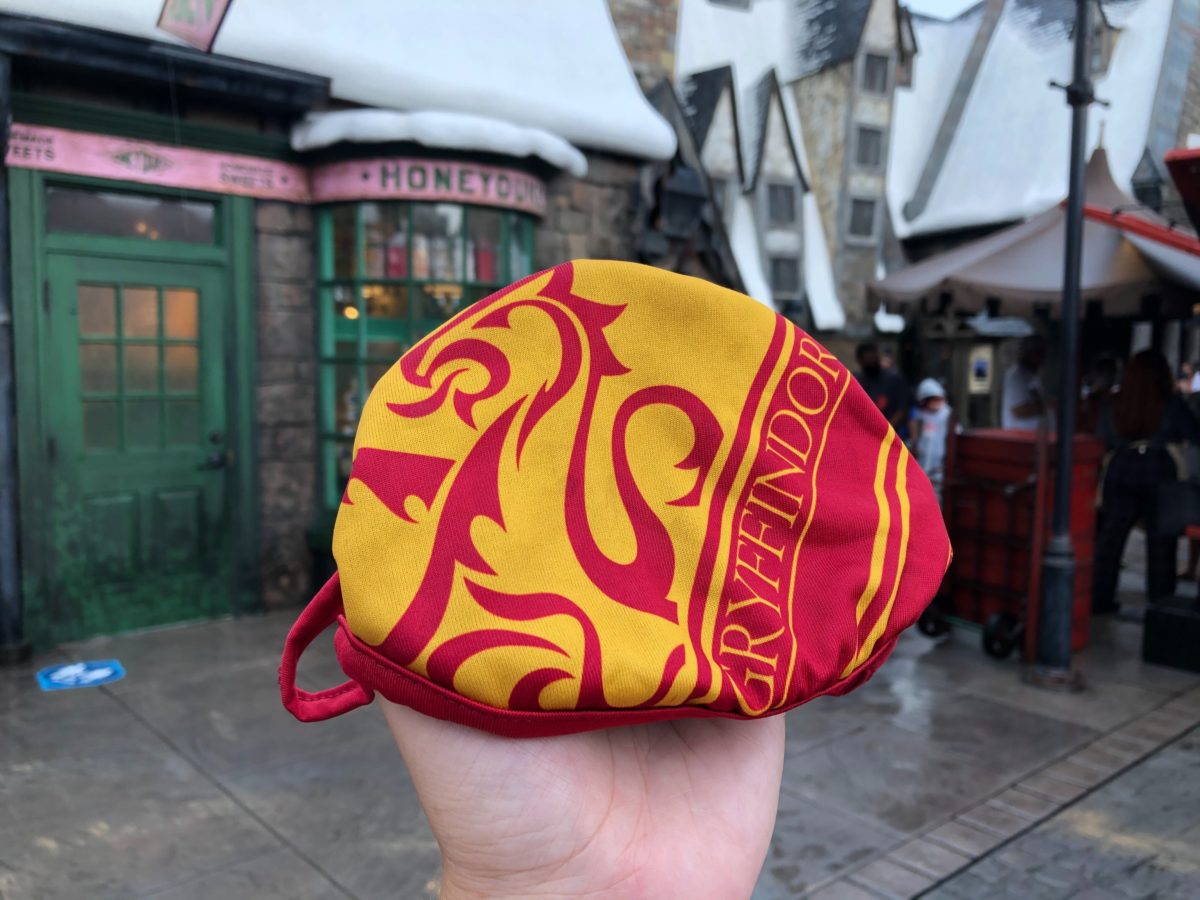 These face masks are the perfect addition to any Hogwarts-inspired outfit for the parks, or simply those looking to show their colors by way of their face mask.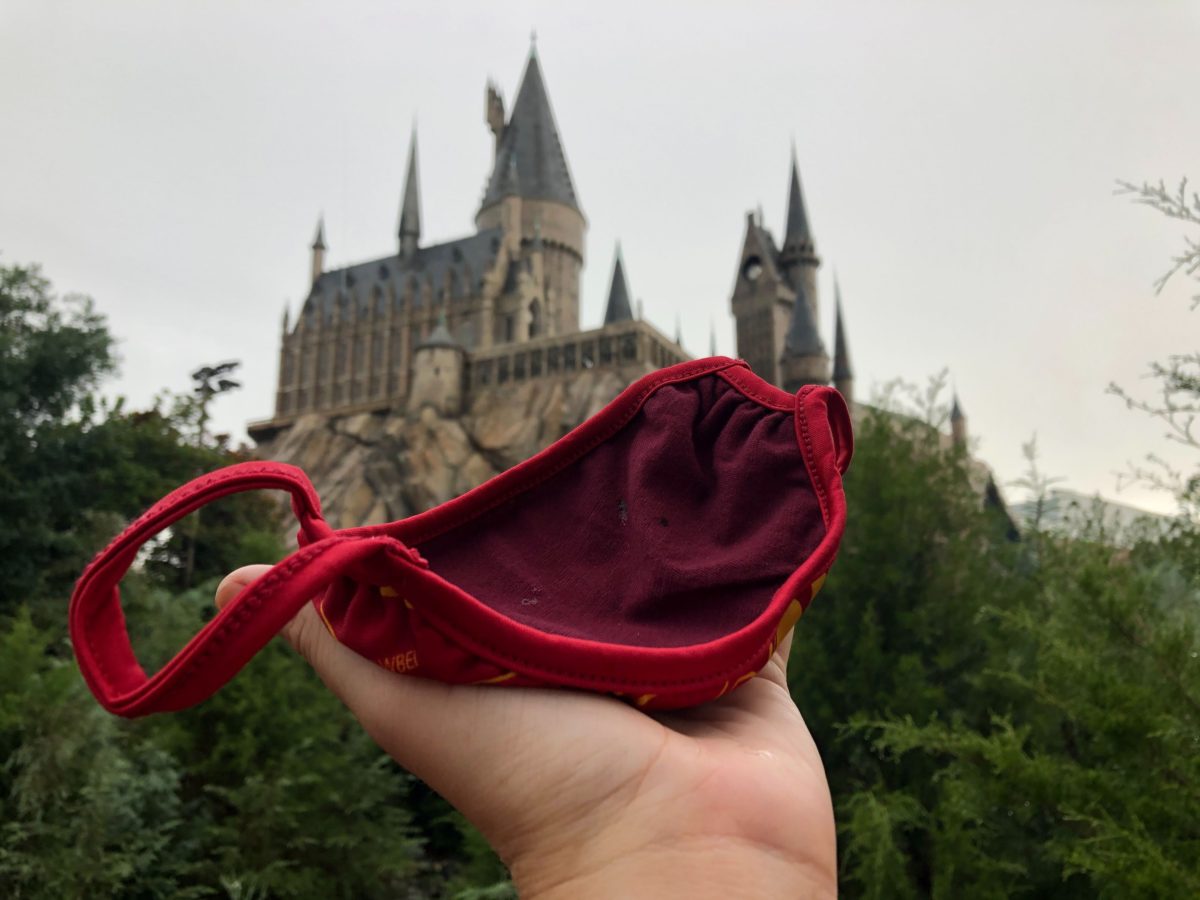 The interior of the mask is lined with a soft, burgundy-colored cotton layer.
For more information on booking your next trip with our official travel agent sponsor, the Vacationeer, visit wdwnt.travel.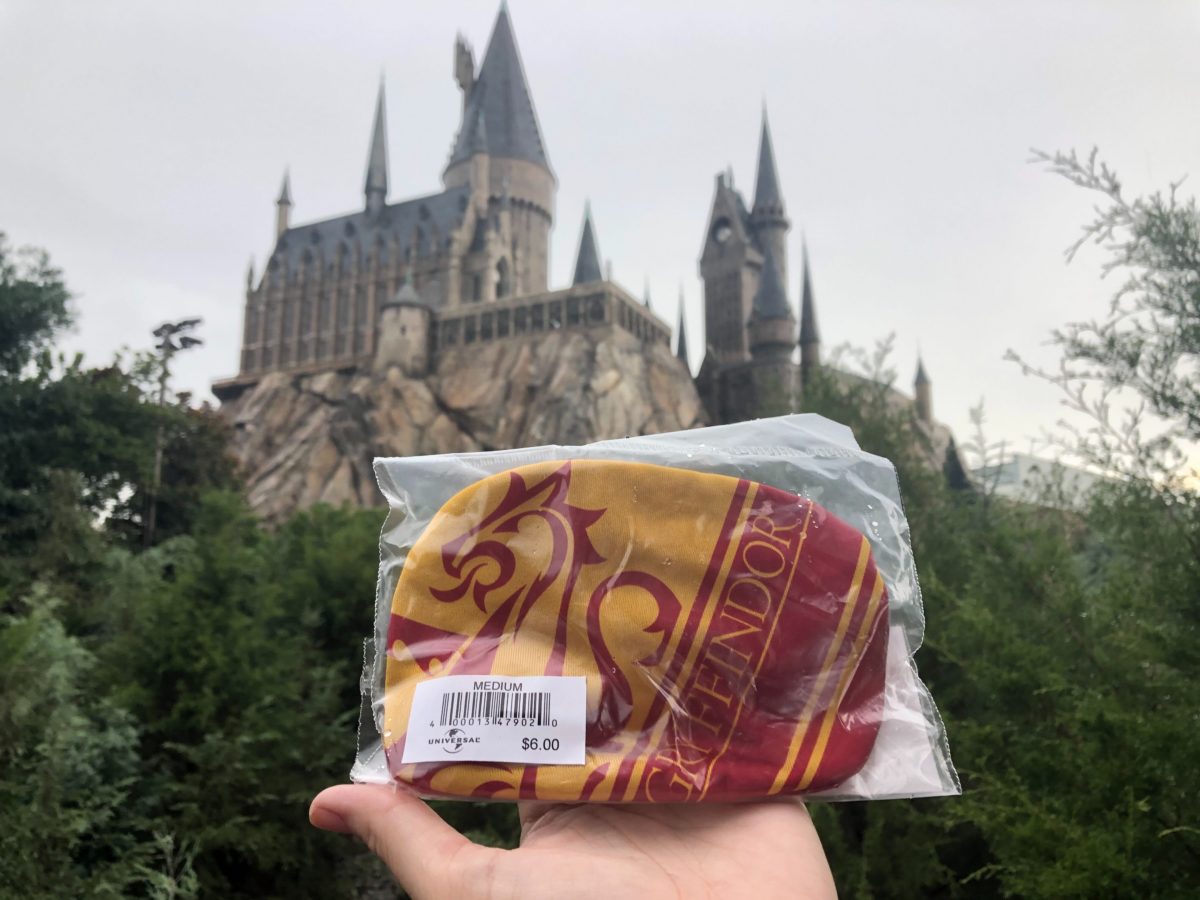 The mask comes in sizes Medium and Large for $6 each, or three for $15. We expect to see face masks for the rest of the Hogwarts houses in stock soon.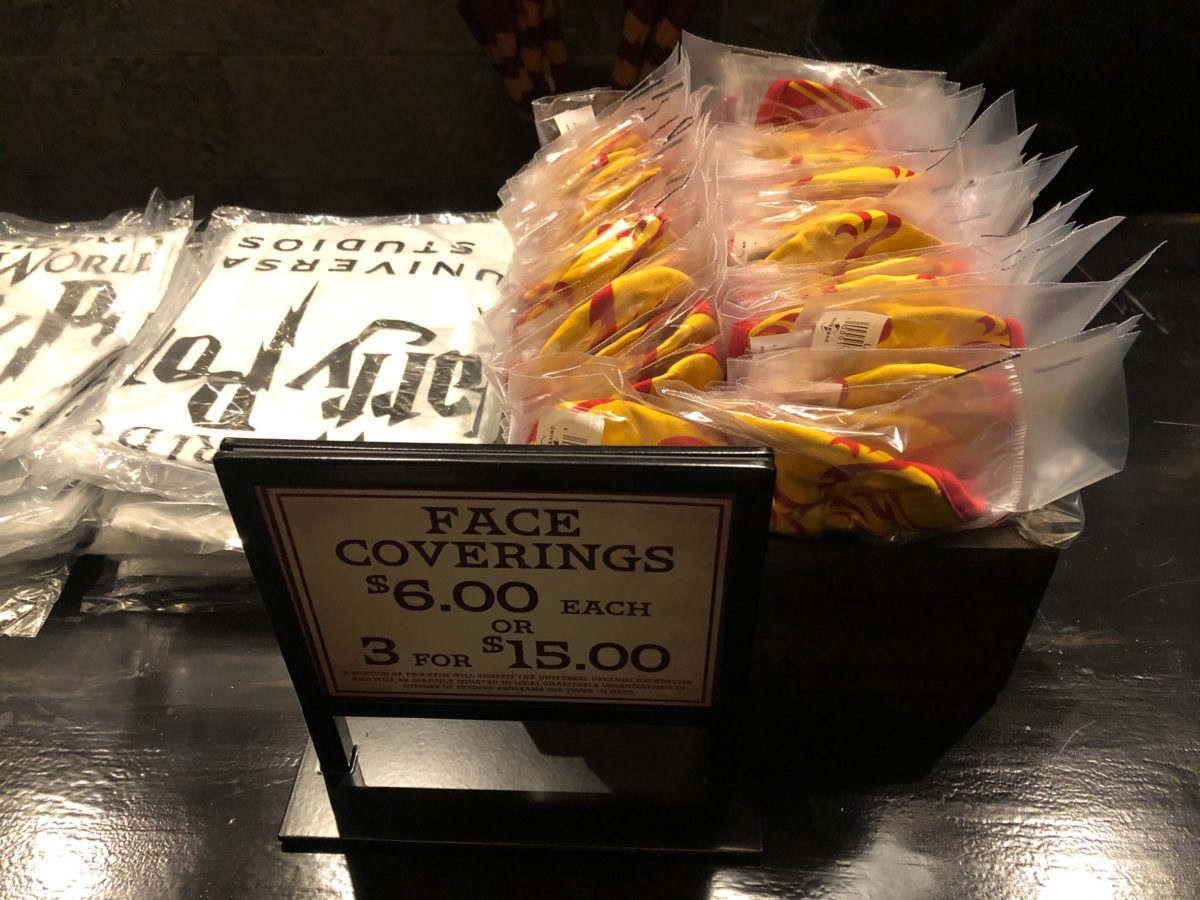 You can find a basket full of masks available for purchase at Filch's Emporium of Confiscated Goods at the exit for Harry Potter and the Forbidden Journey.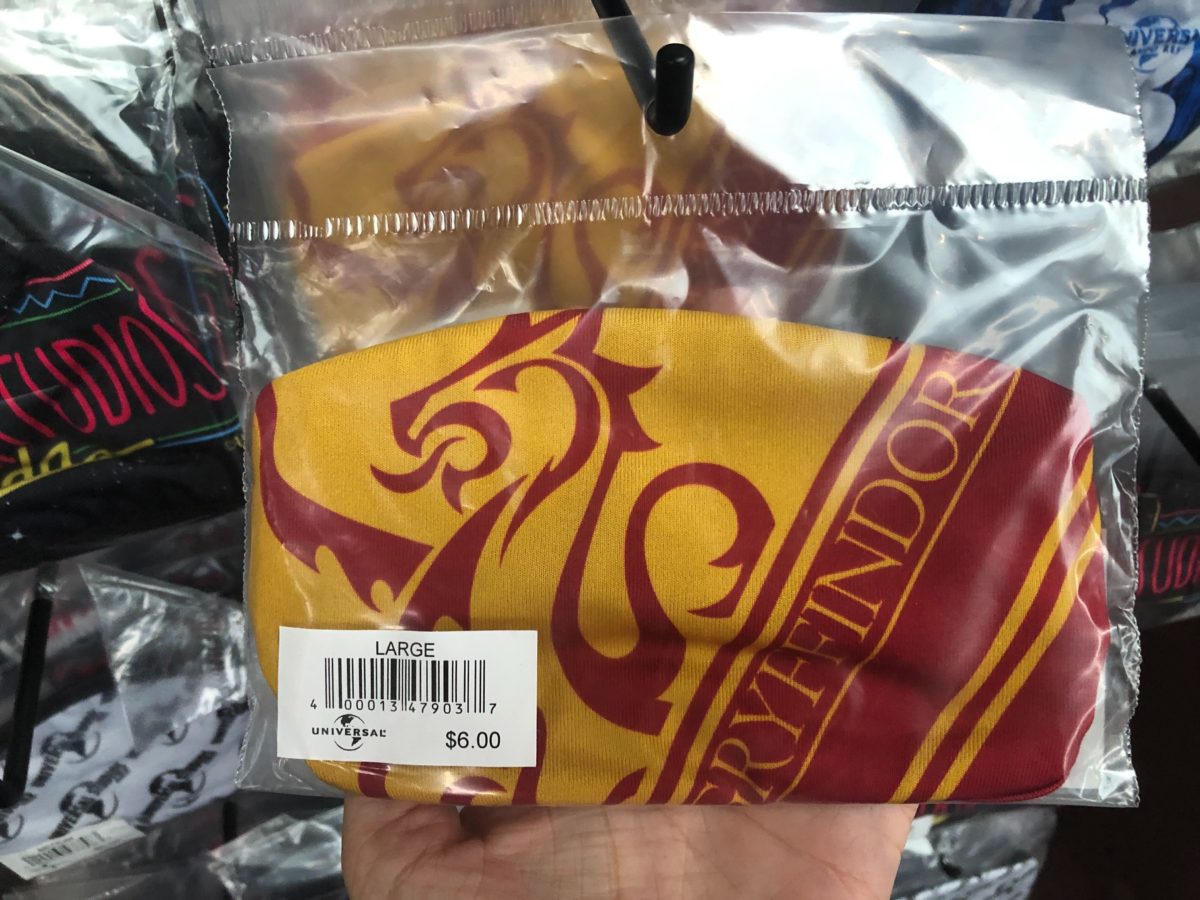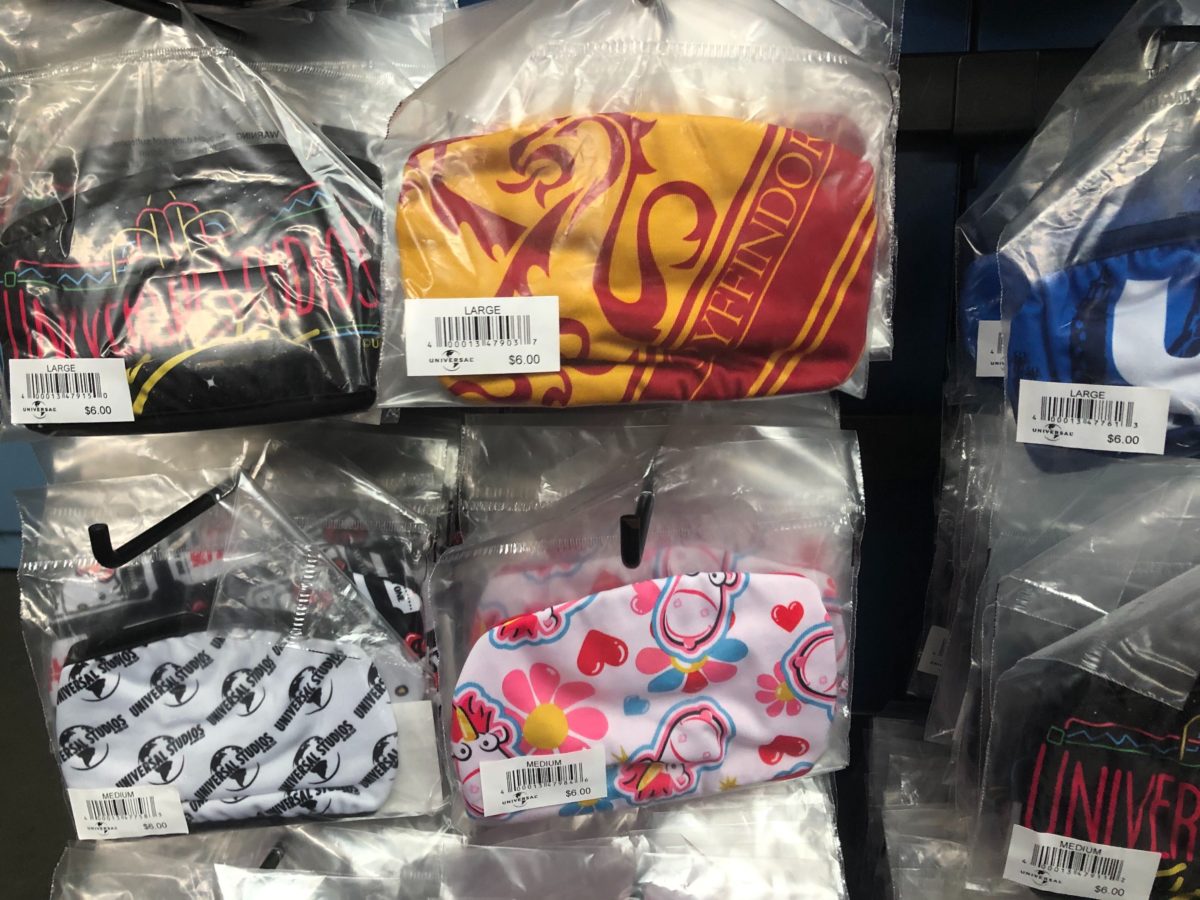 We also found the mask among a selection of other designs at the store located inside the CityWalk parking garage.
Will you be hopping on your Nimbus 2000 and heading over to Universal Orlando Resort for these face masks? Let us know in the comments below.