This post may contain affiliate links; please read the disclosure for more information.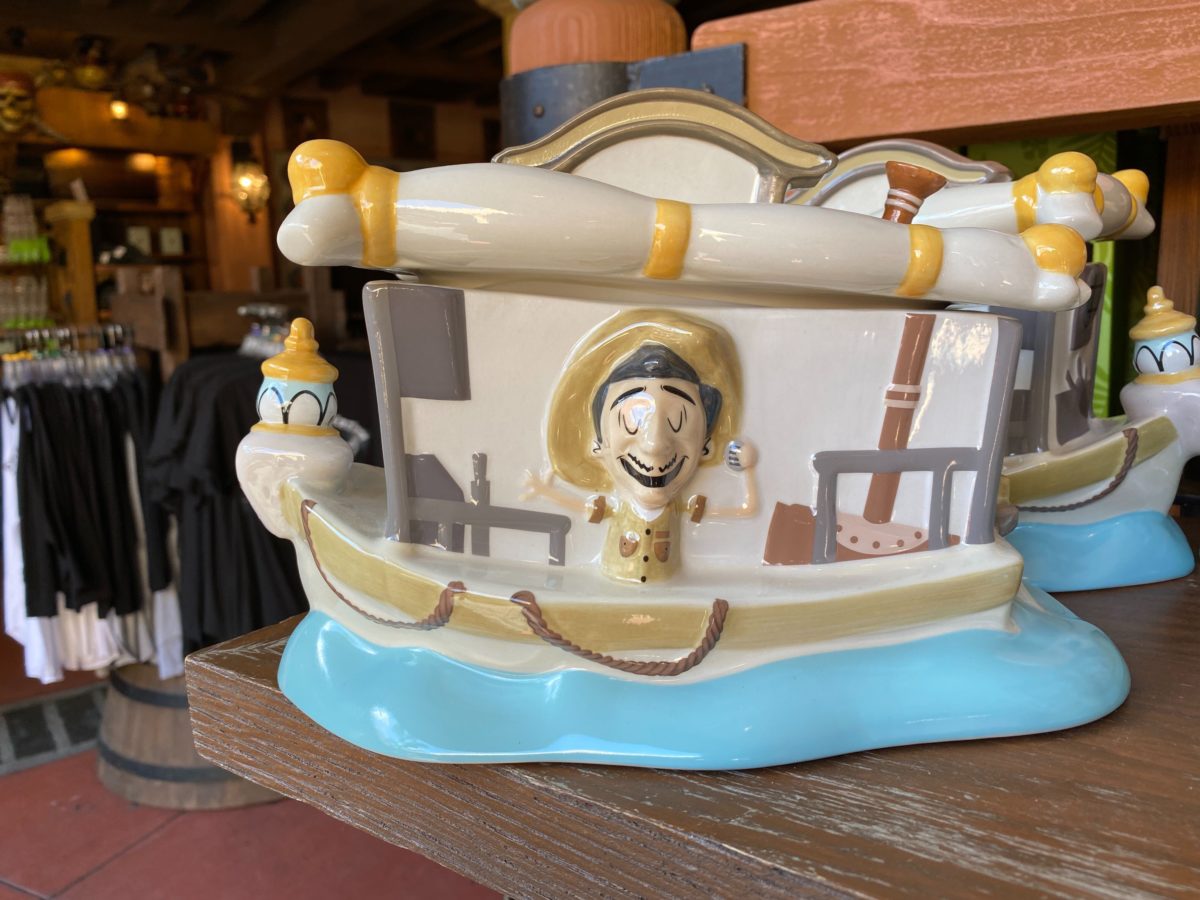 Setting sail in Adventureland is this new Jungle Cruise Skipper boat cookie jar we found at the Plaza del Sol Caribe Bazaar in Magic Kingdom. The shop is located at the exit of Pirates of the Caribbean Attraction.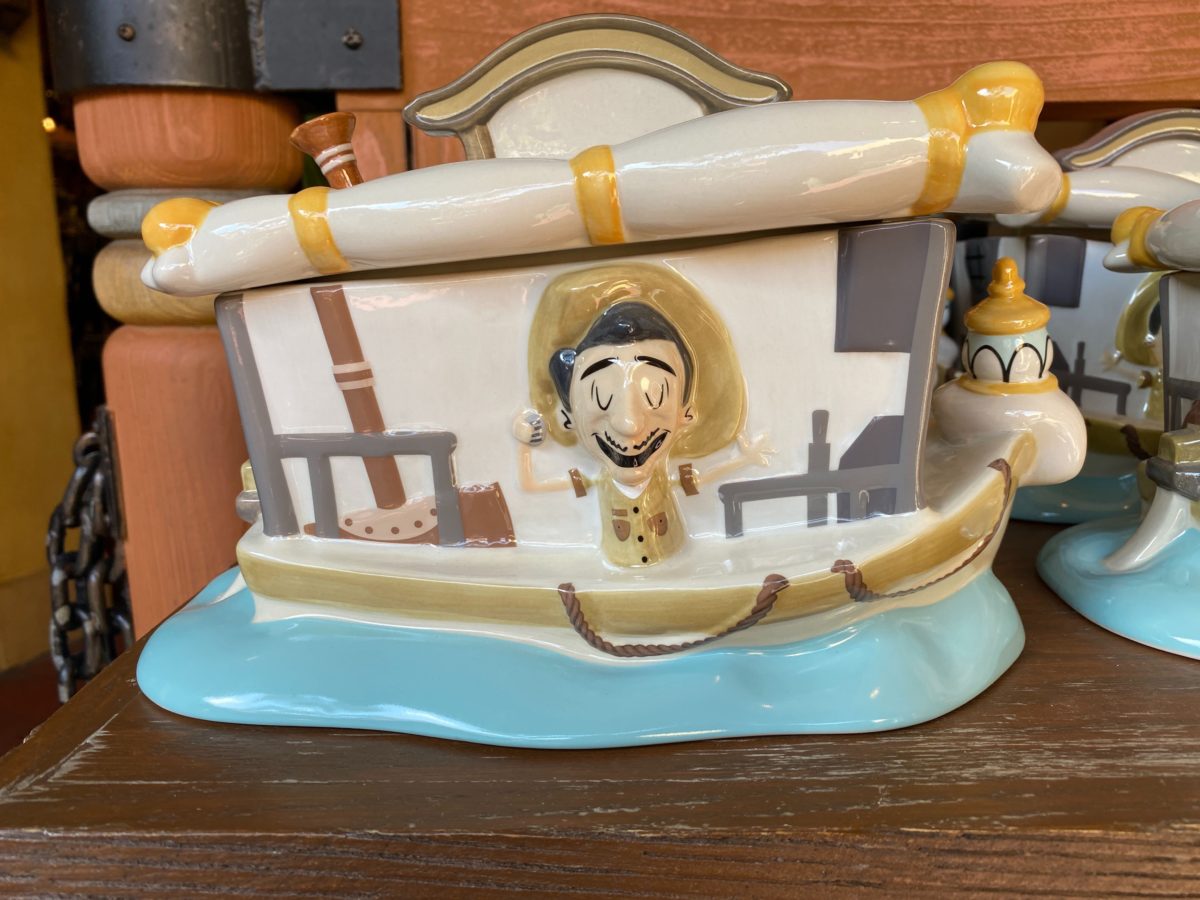 The cookie jar features a mustachioed skipper as he enthusiastically shouts fun facts, such as how tigers can jump up to 20 feet. The left and right sides of the jar are mirror images of the skipper.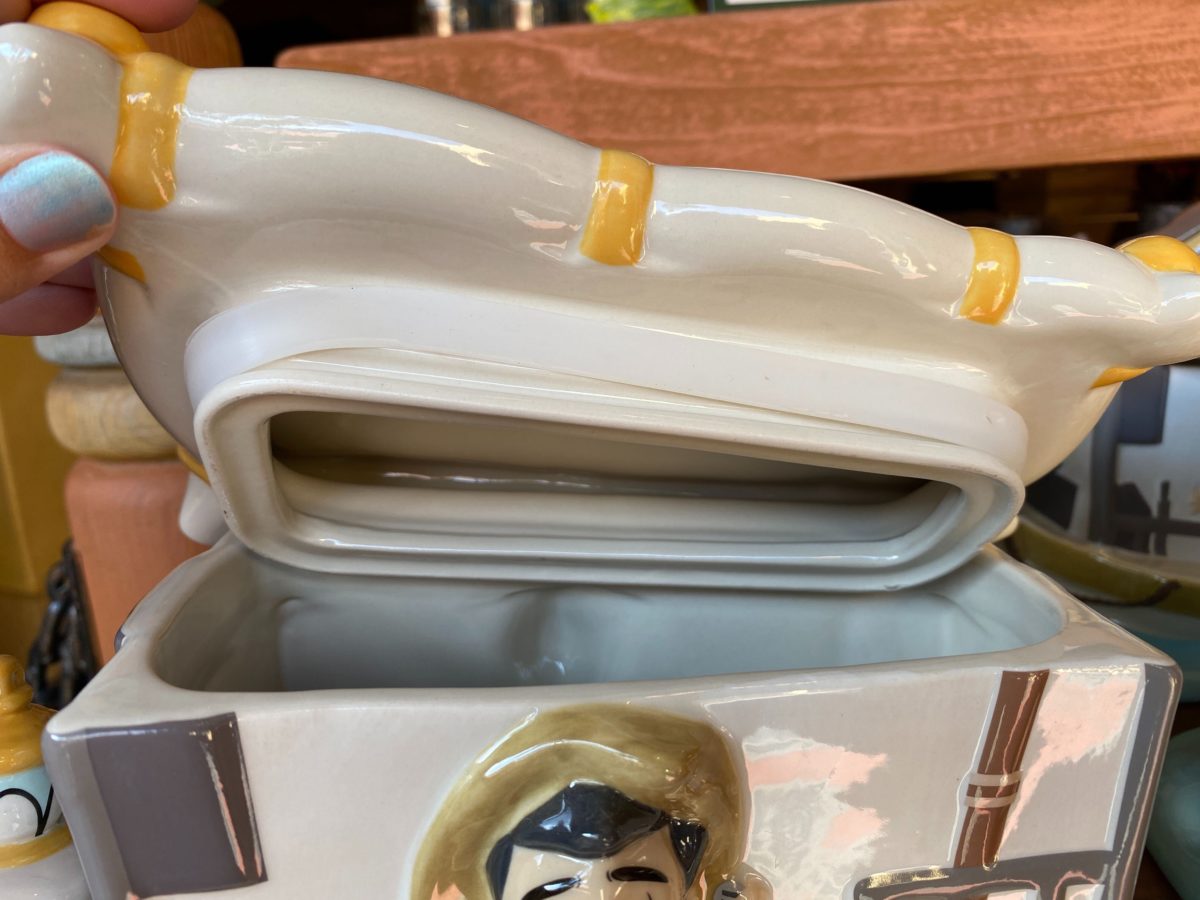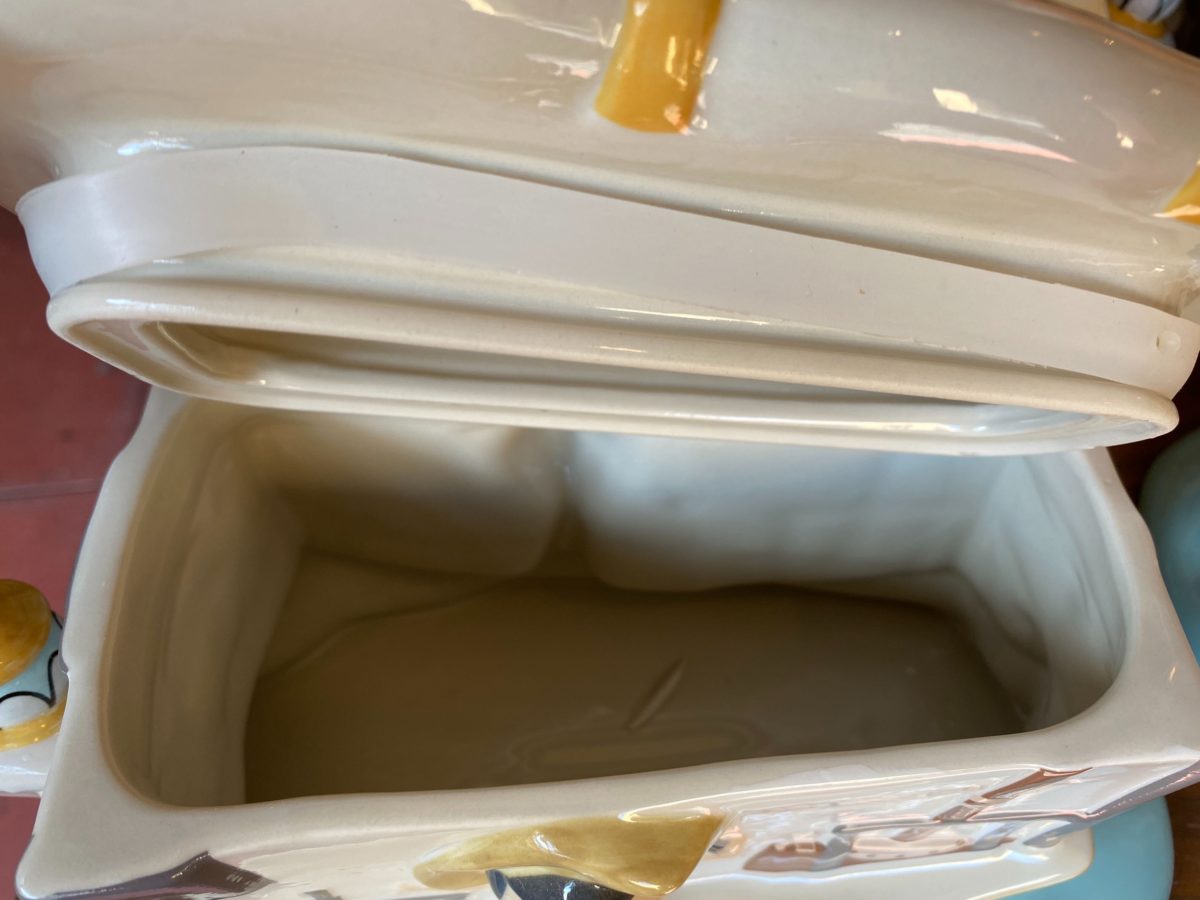 The lid has a rubber, inner perimeter to give the jar a nice seal. There is plenty of room inside for all your favorite cookies like chocolate chip, peanut butter, or even ginger. Just be careful because ginger snaps.
Here we have the front where we can see the boat's helm.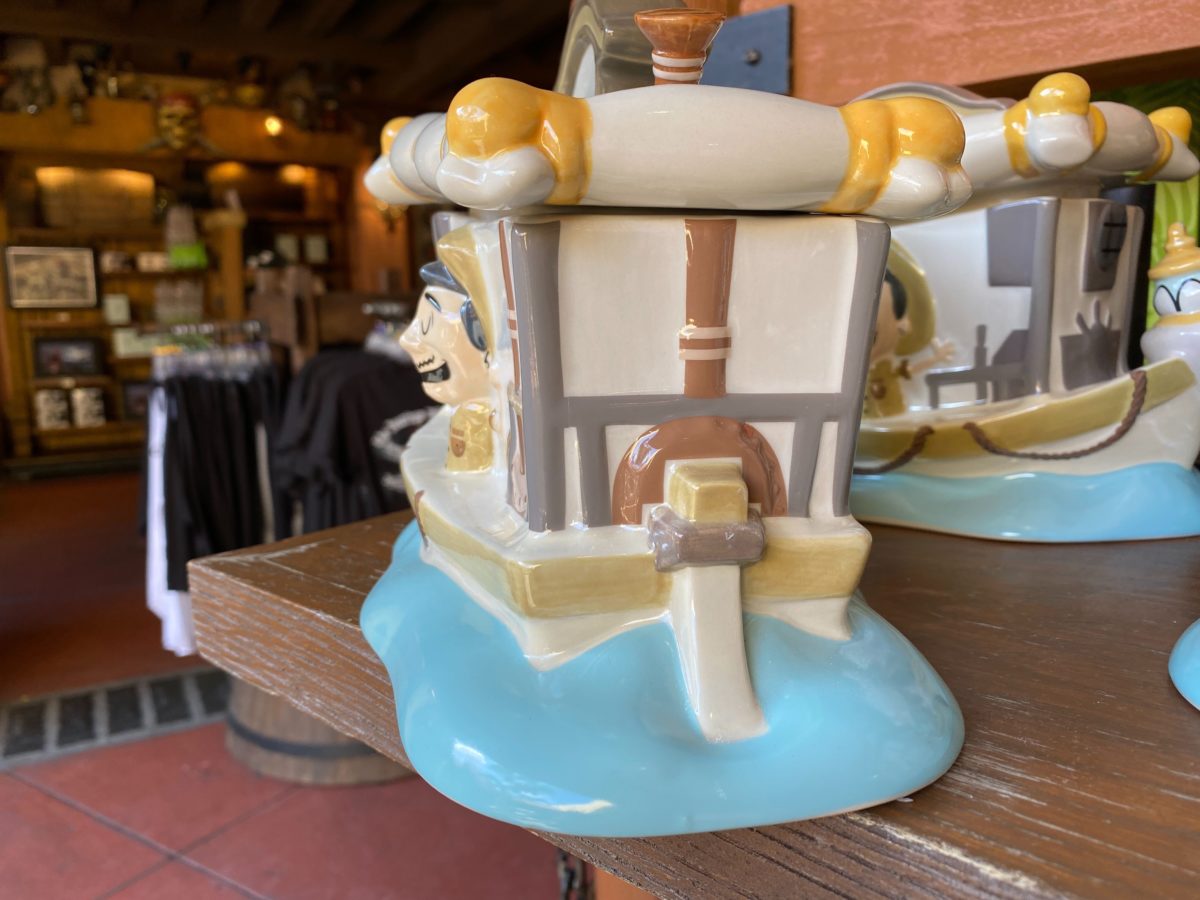 I know this is the part you've all been waiting for. Well, here it is! The backside of cookie jar!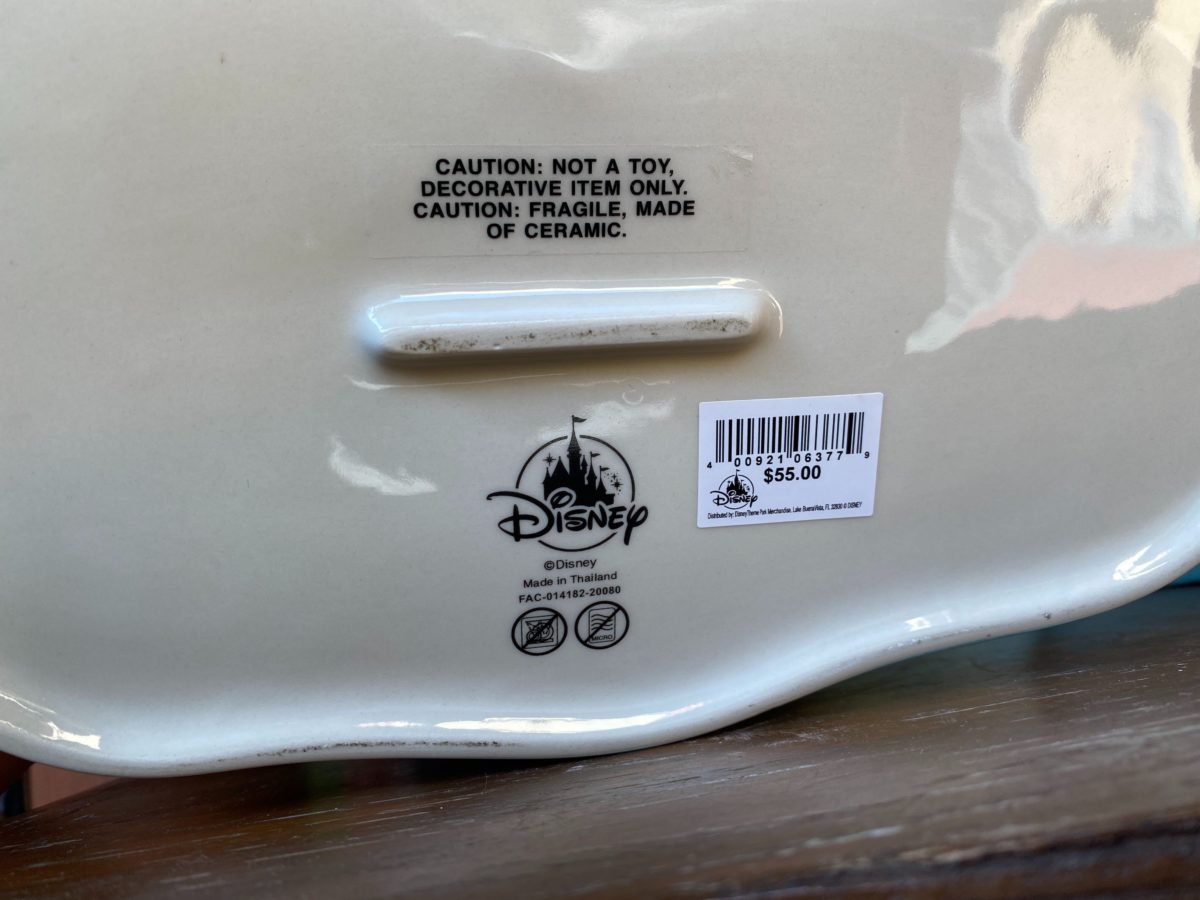 The cookie jar retails for $55.00.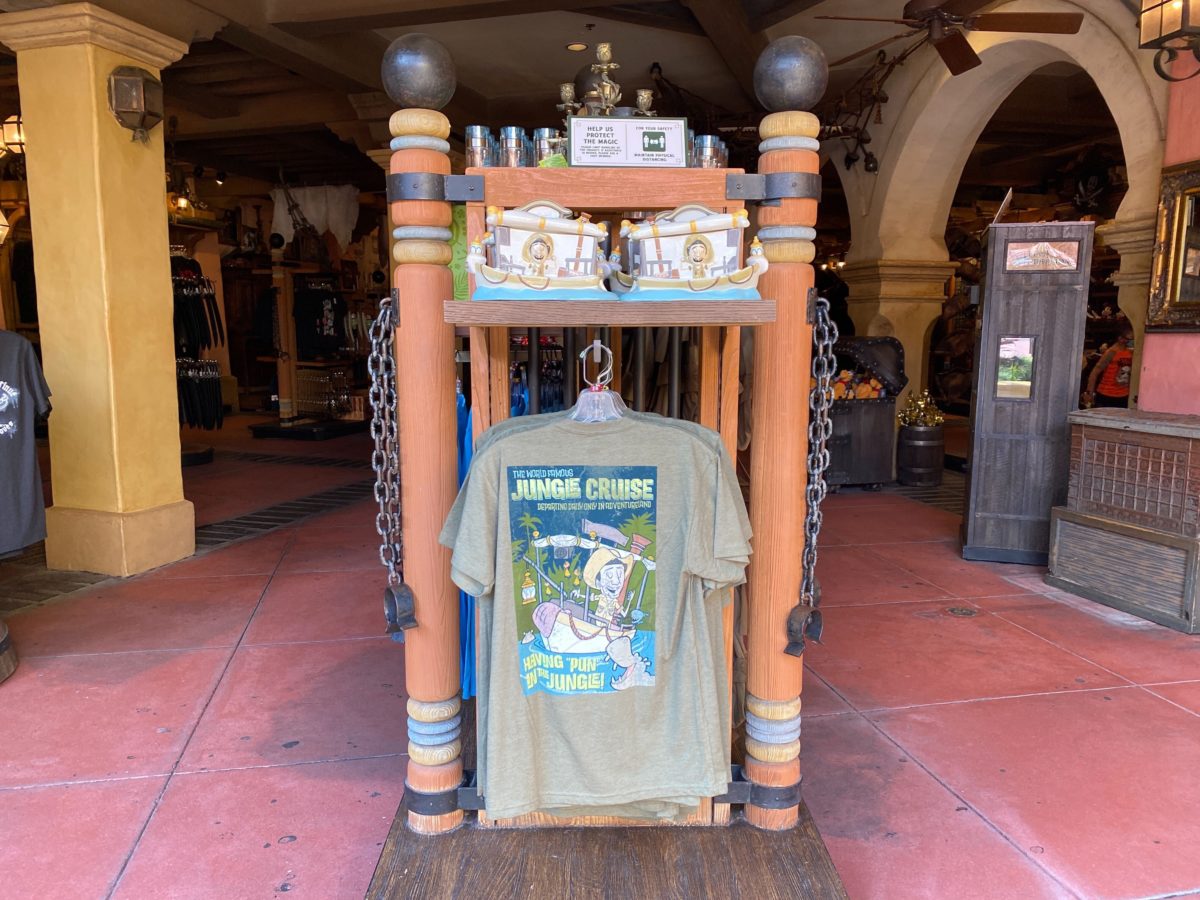 The cookie jar joins other various new Jungle Cruise themed merchandise such as shirts, knapsacks, and ornaments.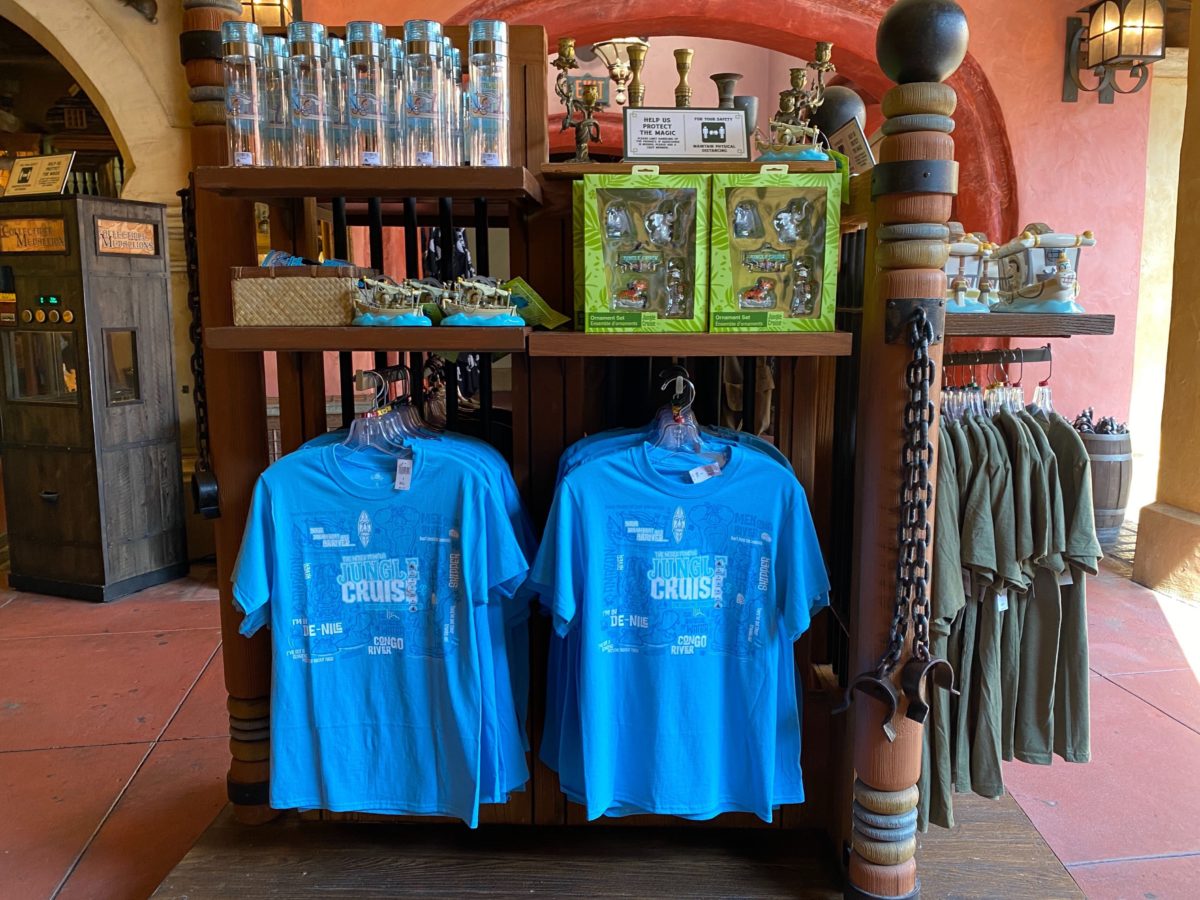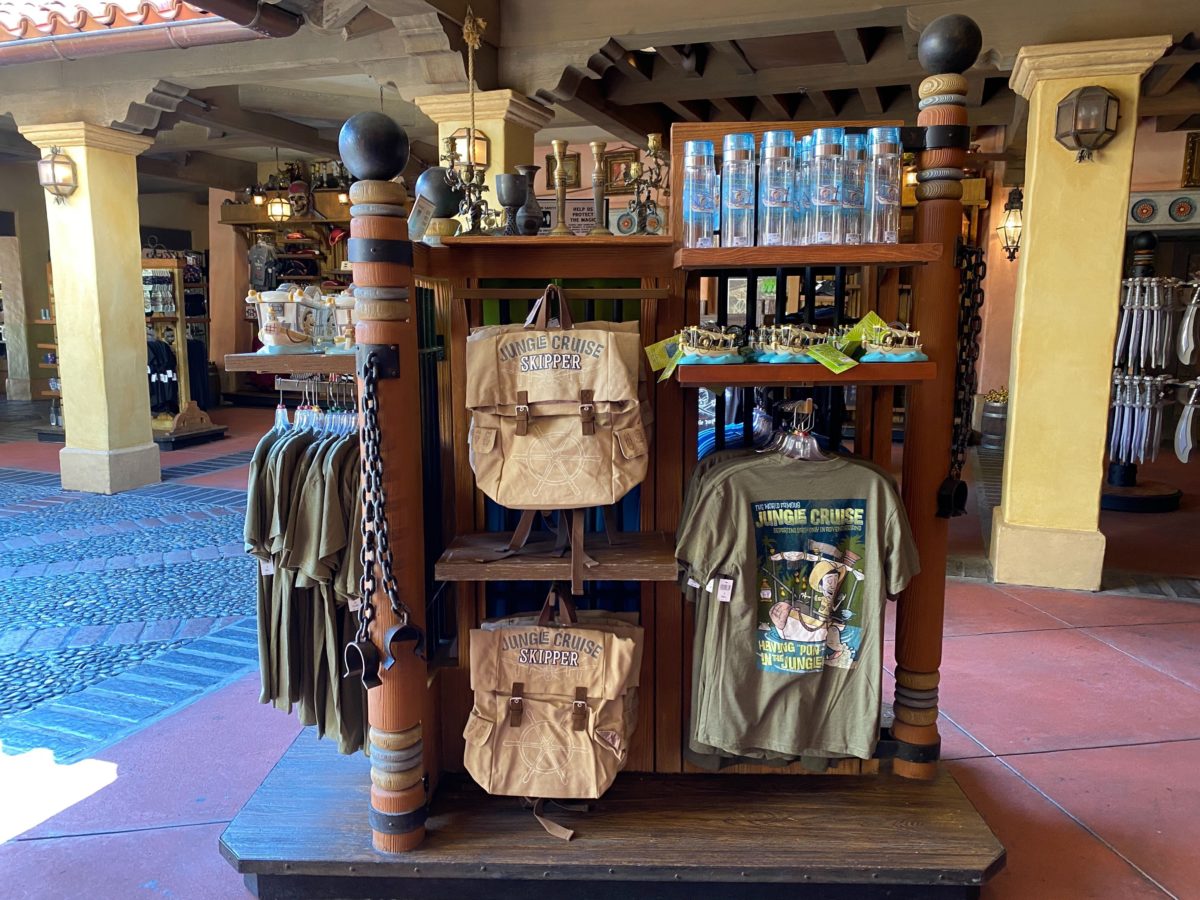 What do you think of this new cookie jar? Let us know along with your favorite Jungle Cruise pun in the comment section below!