Since EPCOT is officially reopen to the public, we are making our way around the park in order to provide any and all updates regarding the health and safety precautions in place. Next up, we are heading to the Disney & Pixar Short Film Festival!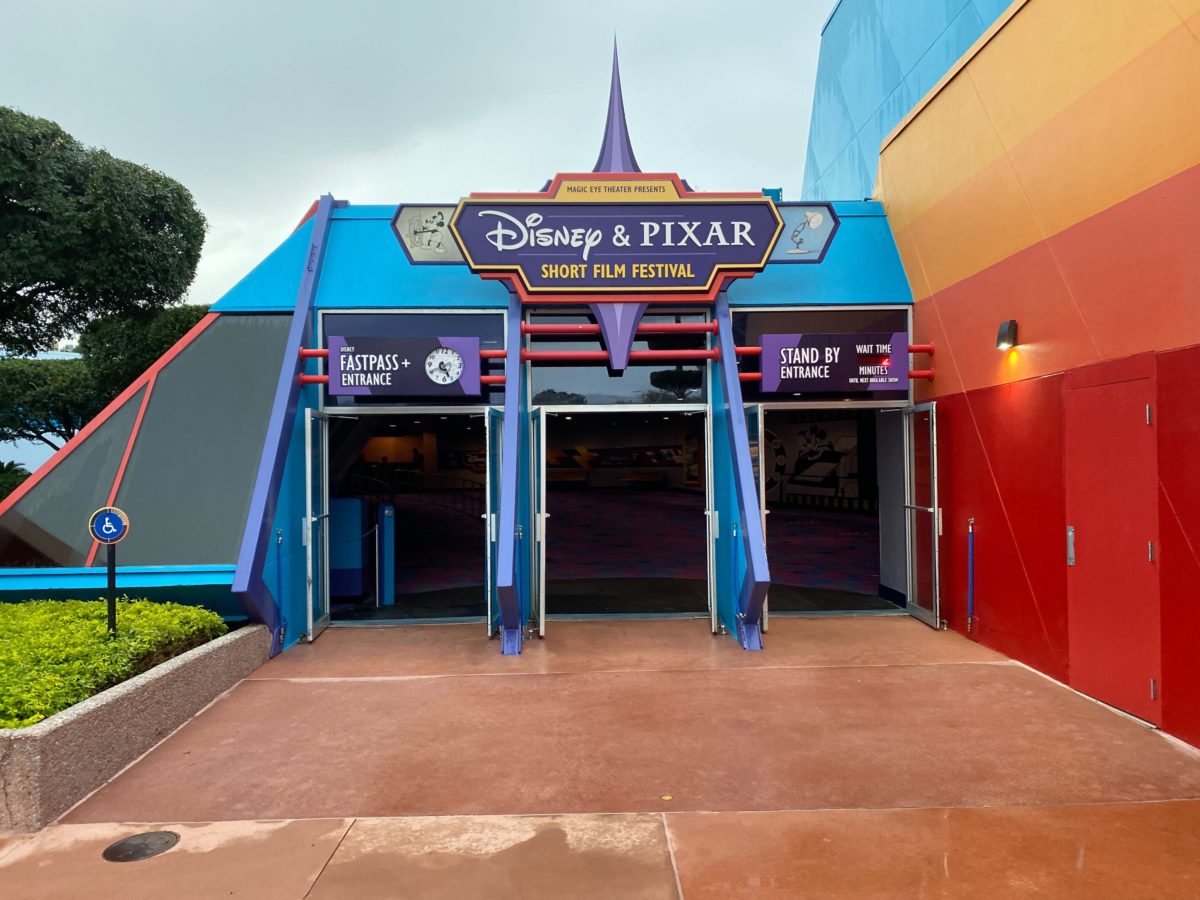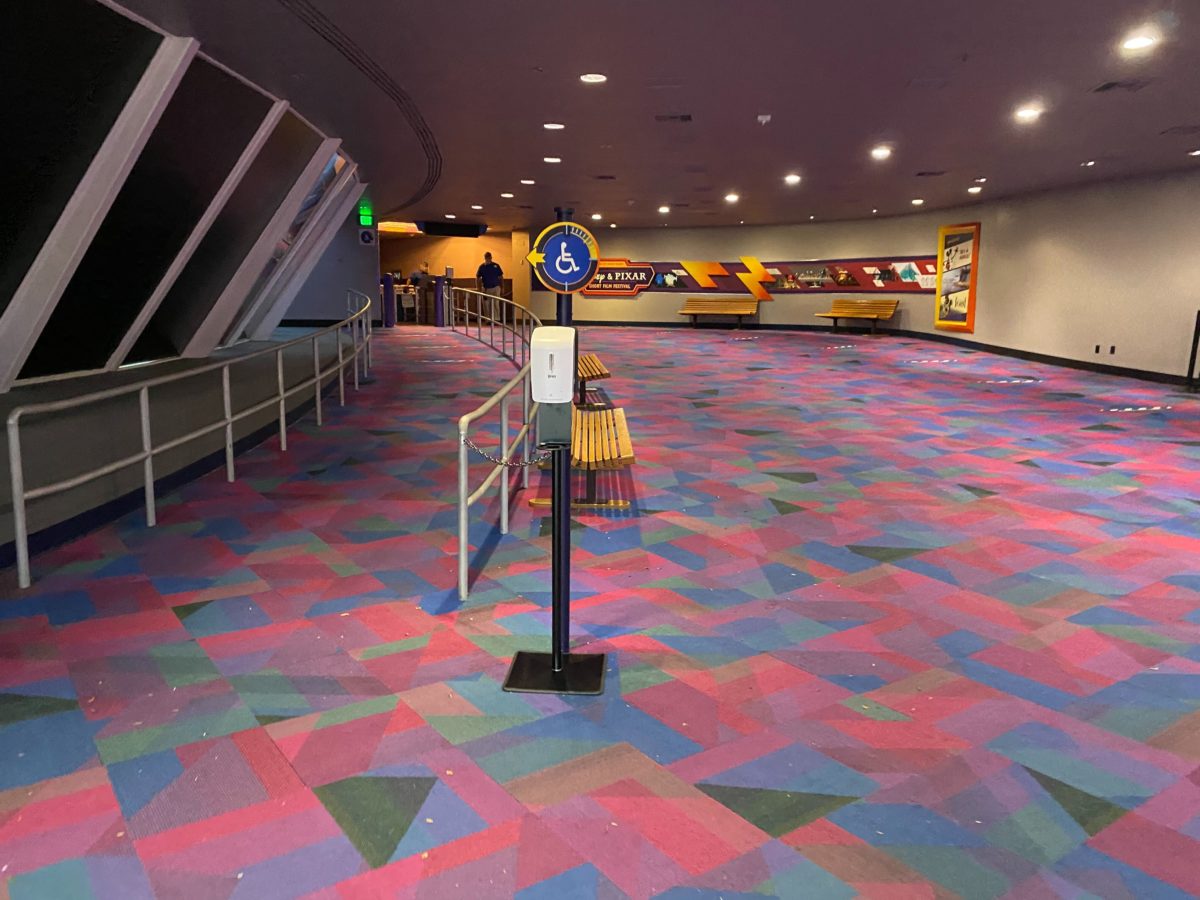 The first thing we noticed upon entering was a hand sanitizer pump ready for guests.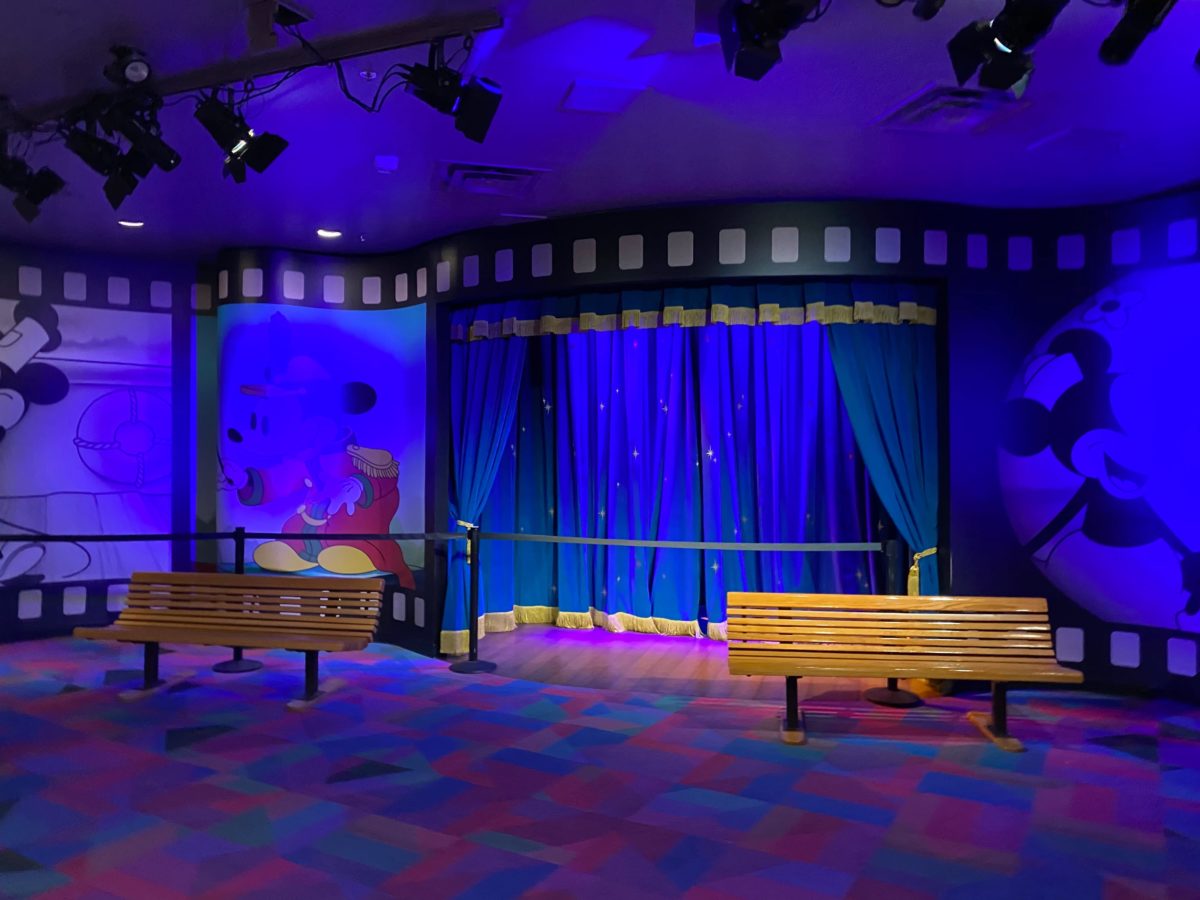 When entering the Disney & Pixar Short Film Festival, directly to the right guests can typically find a lovely Mickey Mouse meet-and-greet. This location, pictured above, is roped off for the time being, since traditional meet-and-greets are not occurring. You can still see Mickey on the "Mickey & Friends World Tour" throughout the World Showcase.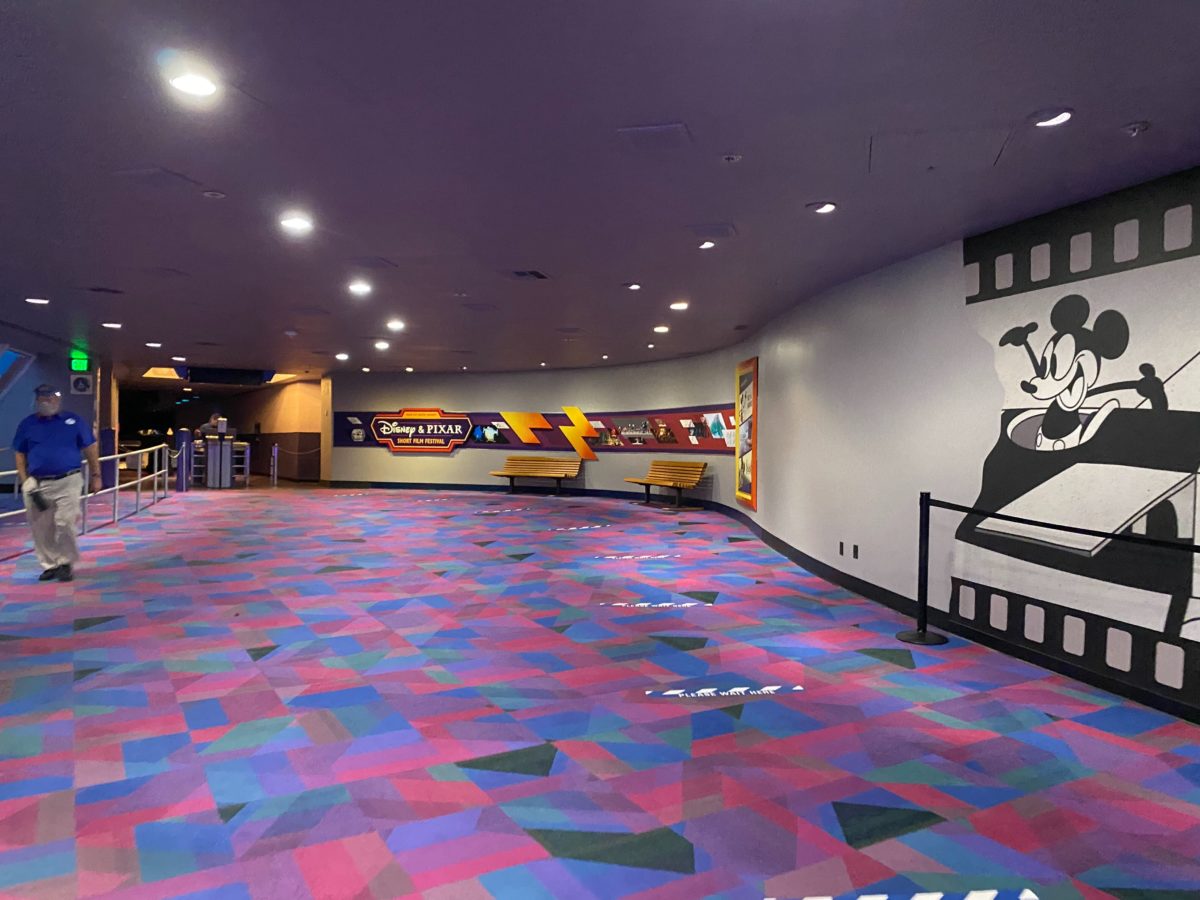 Social distancing markers are spaced throughout the carpet in case of a long line.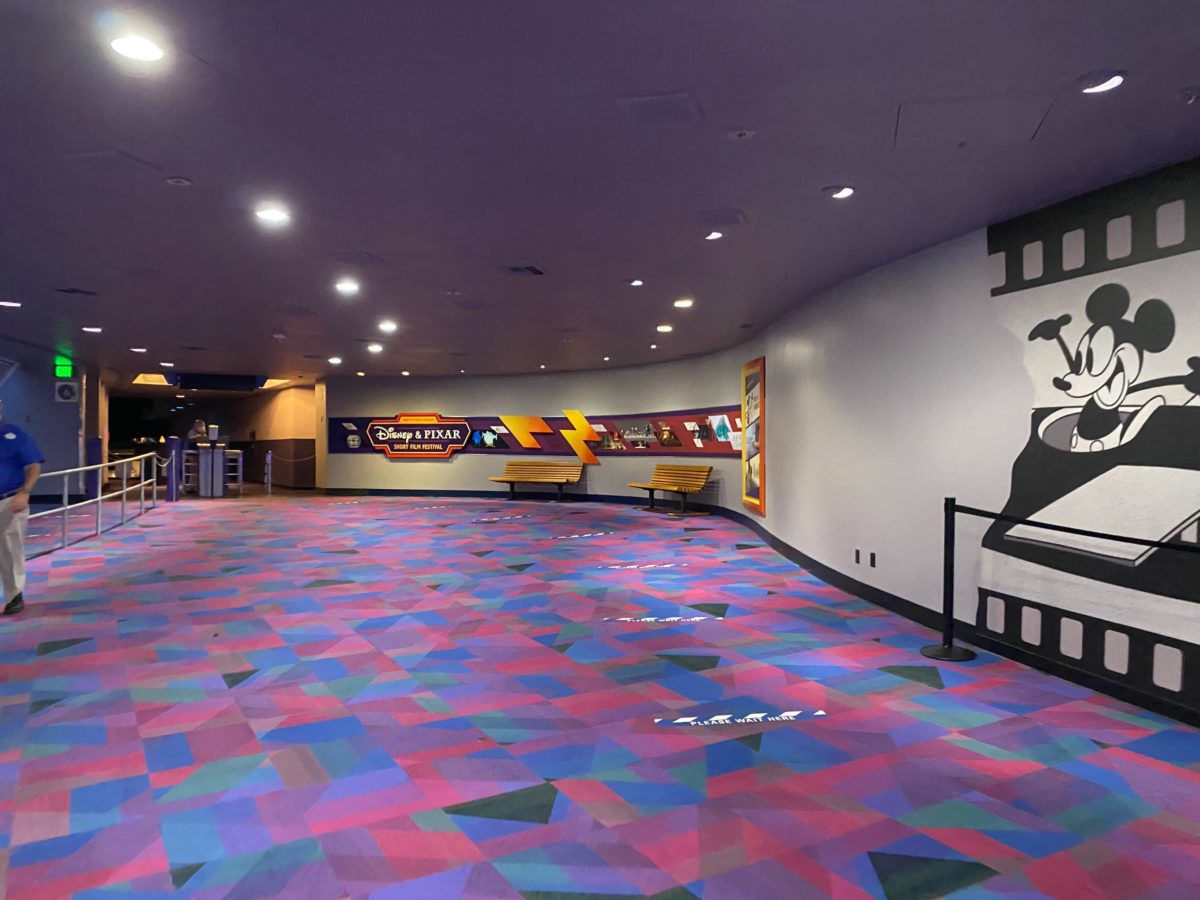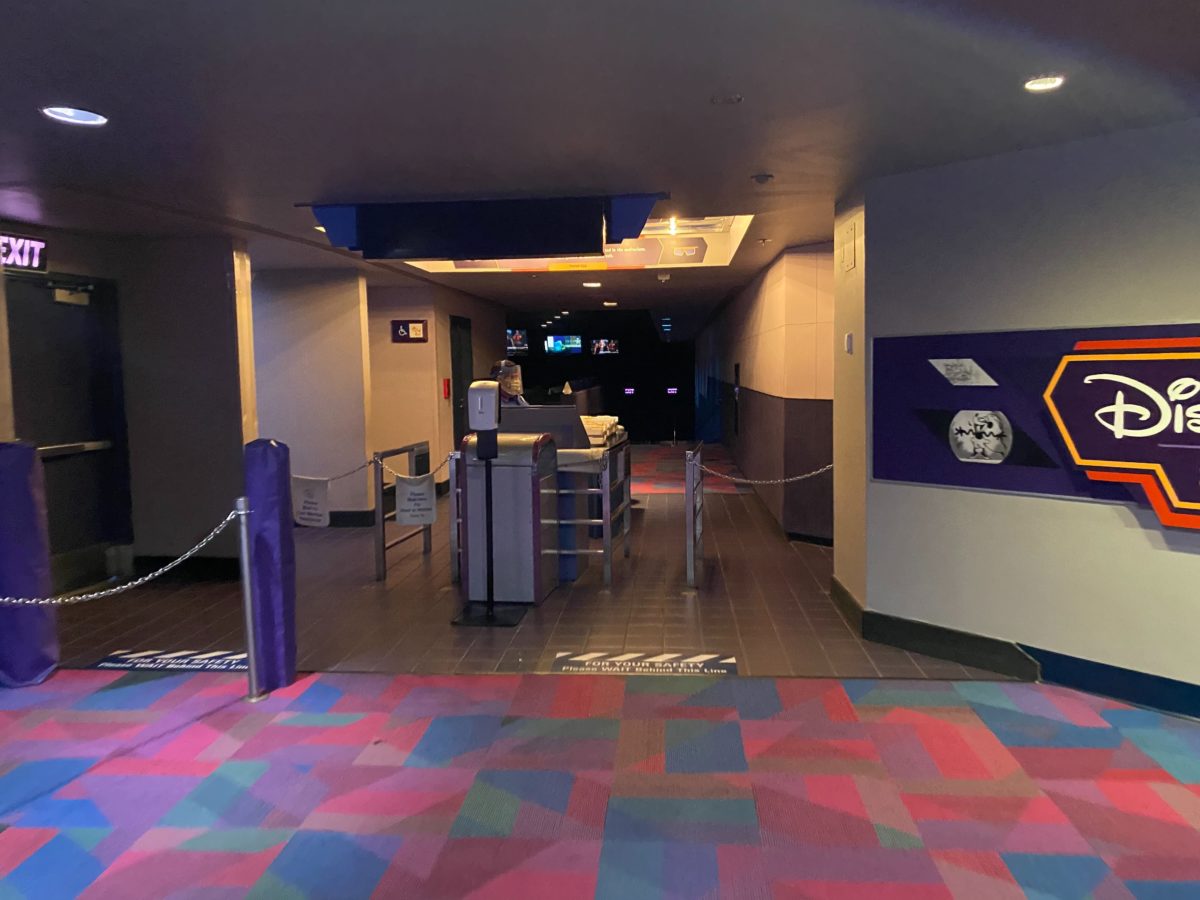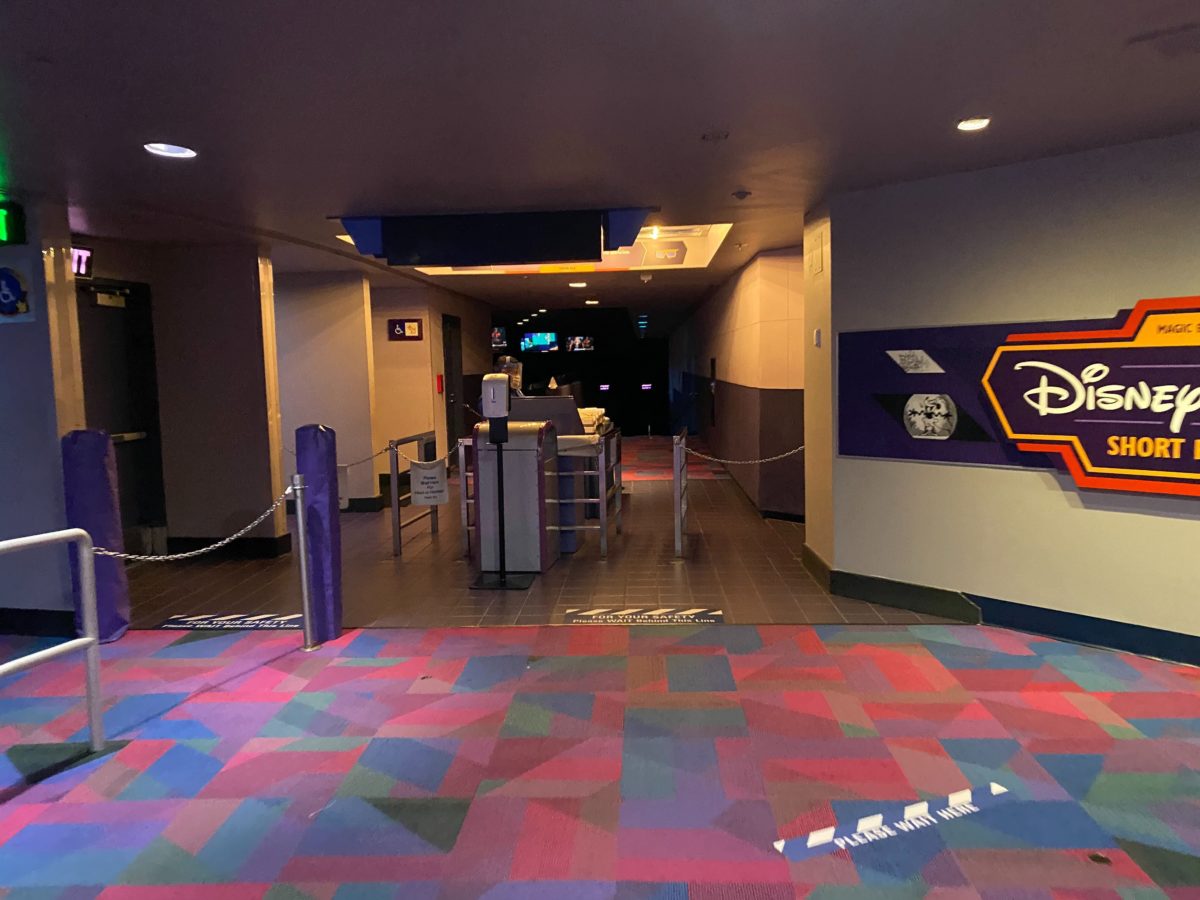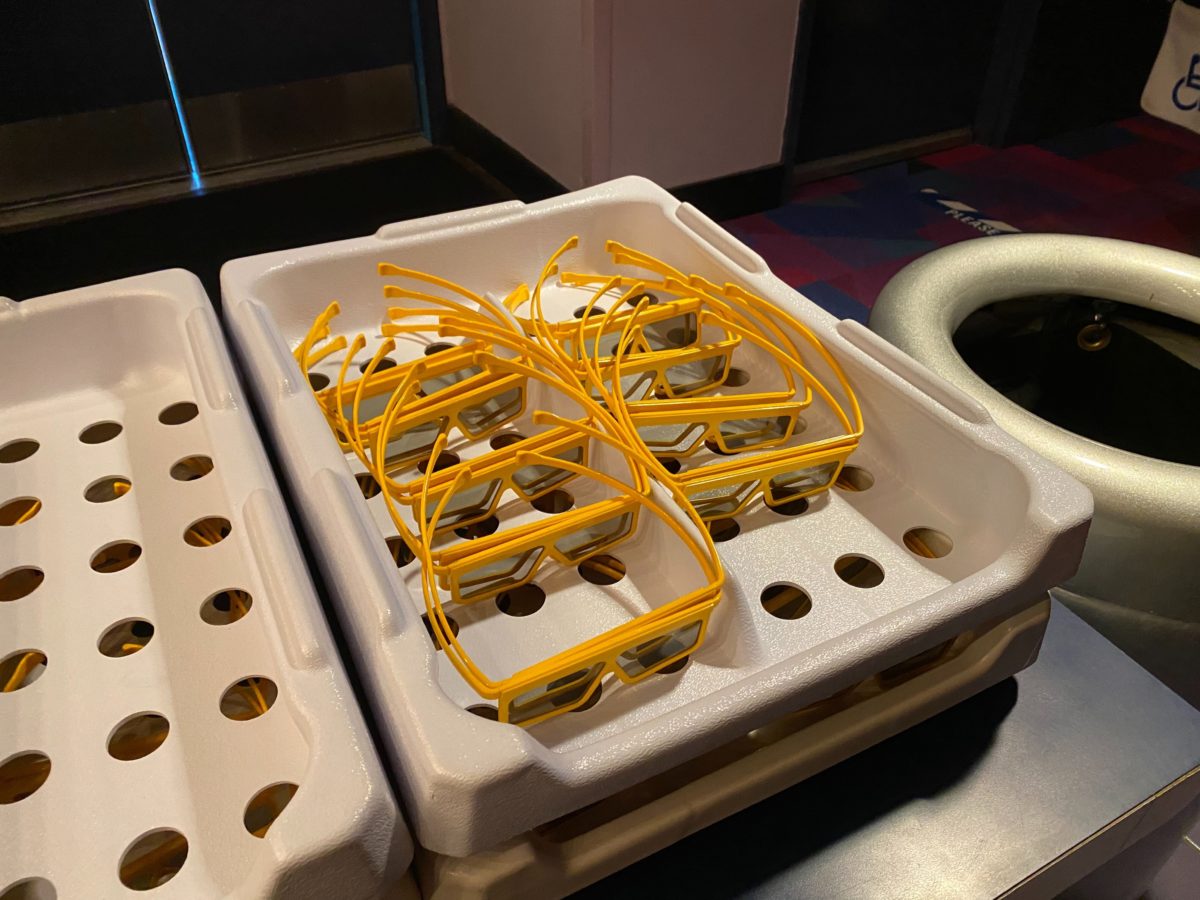 3D glasses are still in use, and guests are free to take their own (they're set out in bundles of two.) Cast Members thoroughly disinfect the glasses in between each use—which was already a sanitization practice in place normally.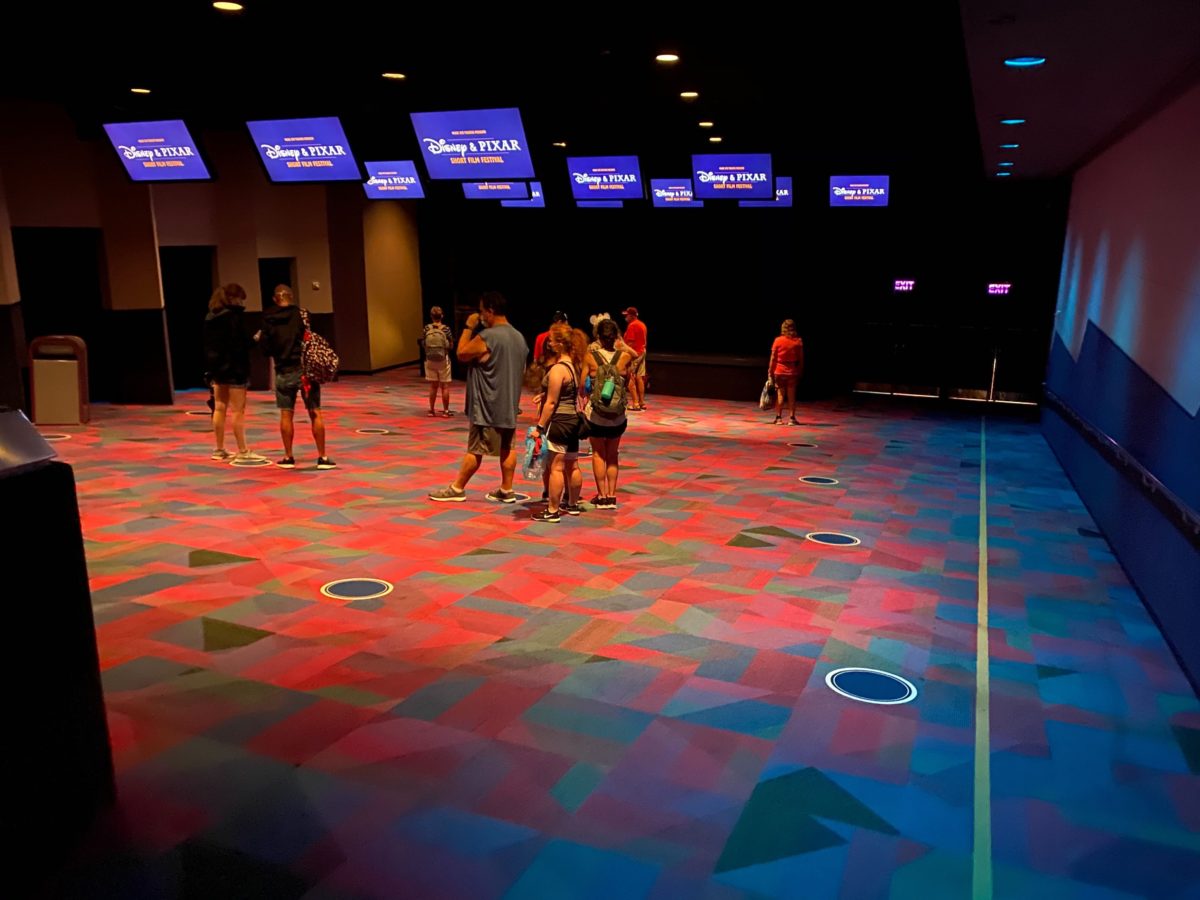 The pre-show room has social distancing markers on the floor to indicate where each party should stand.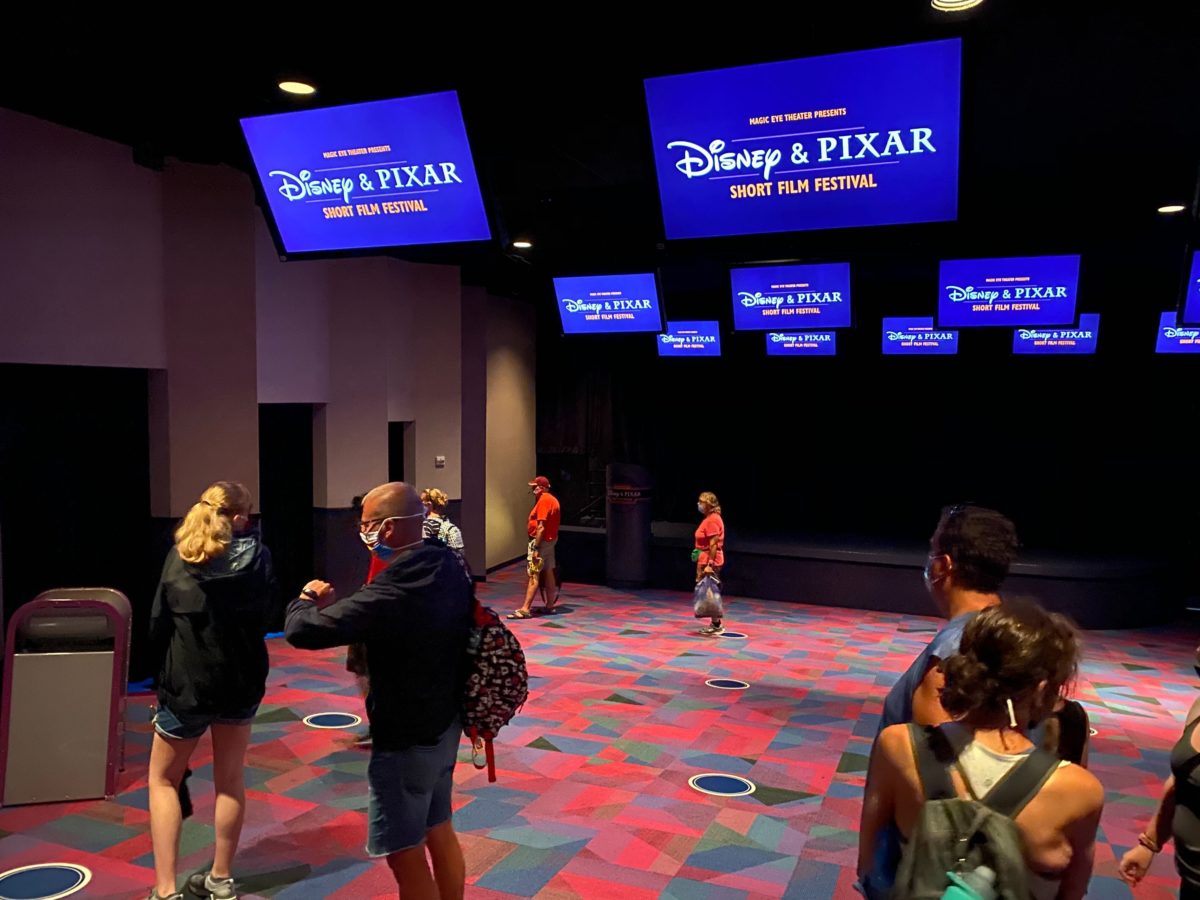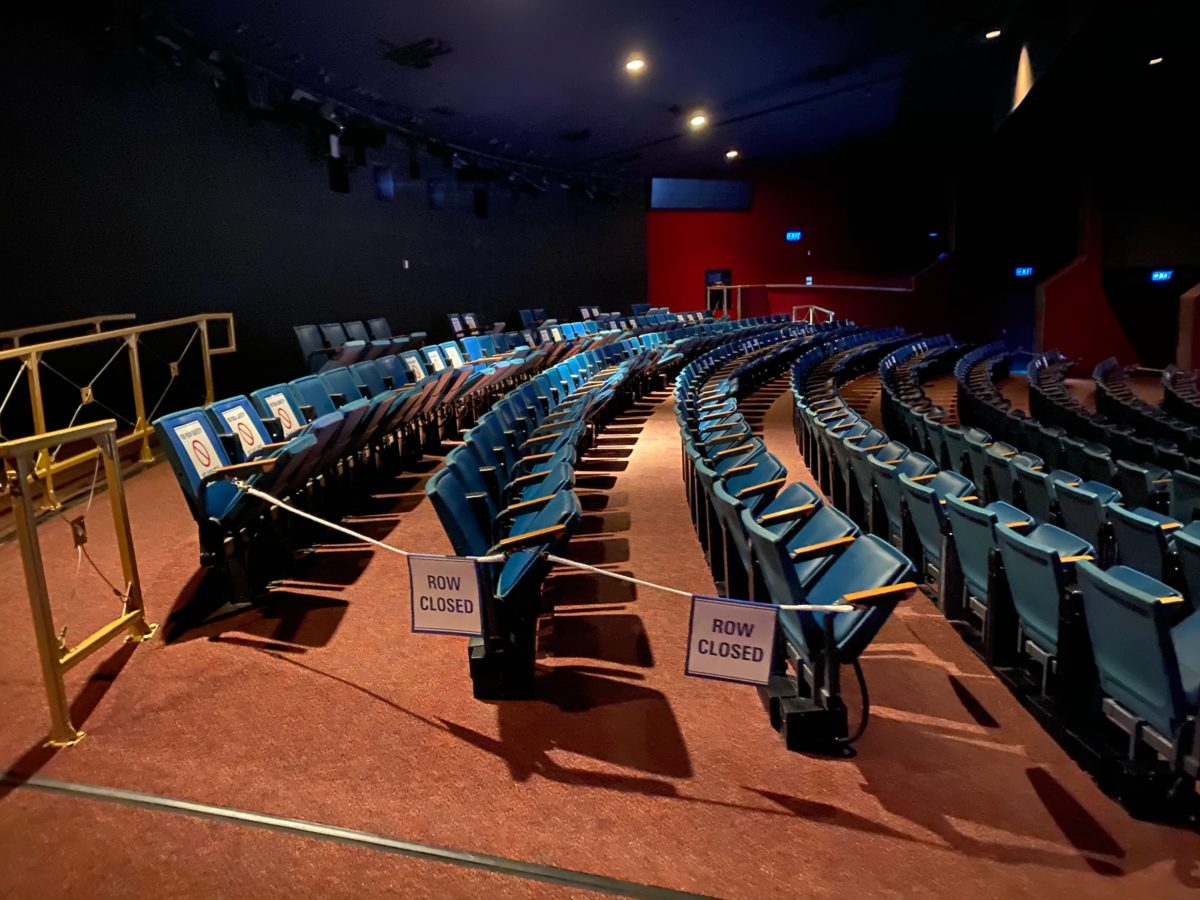 During our experience, many rows were roped off to promote social distancing.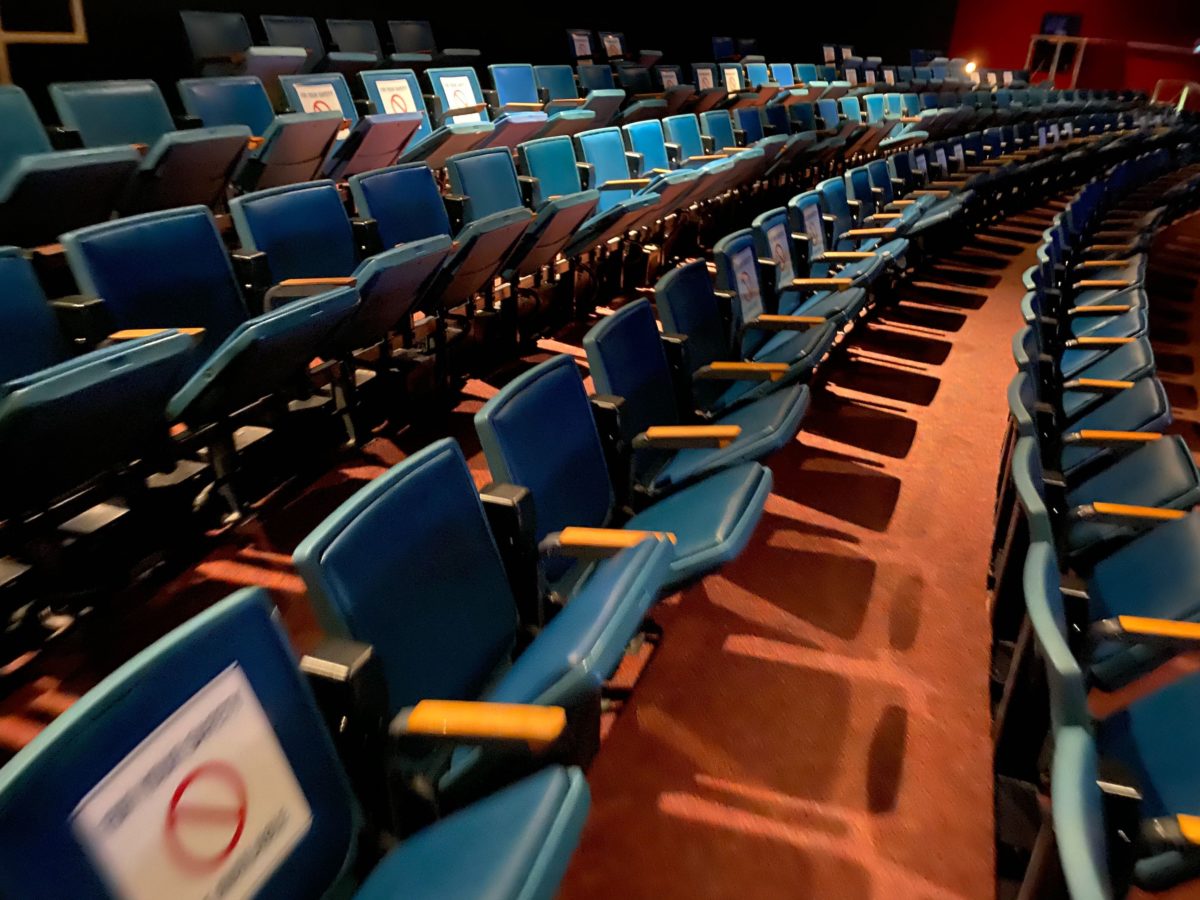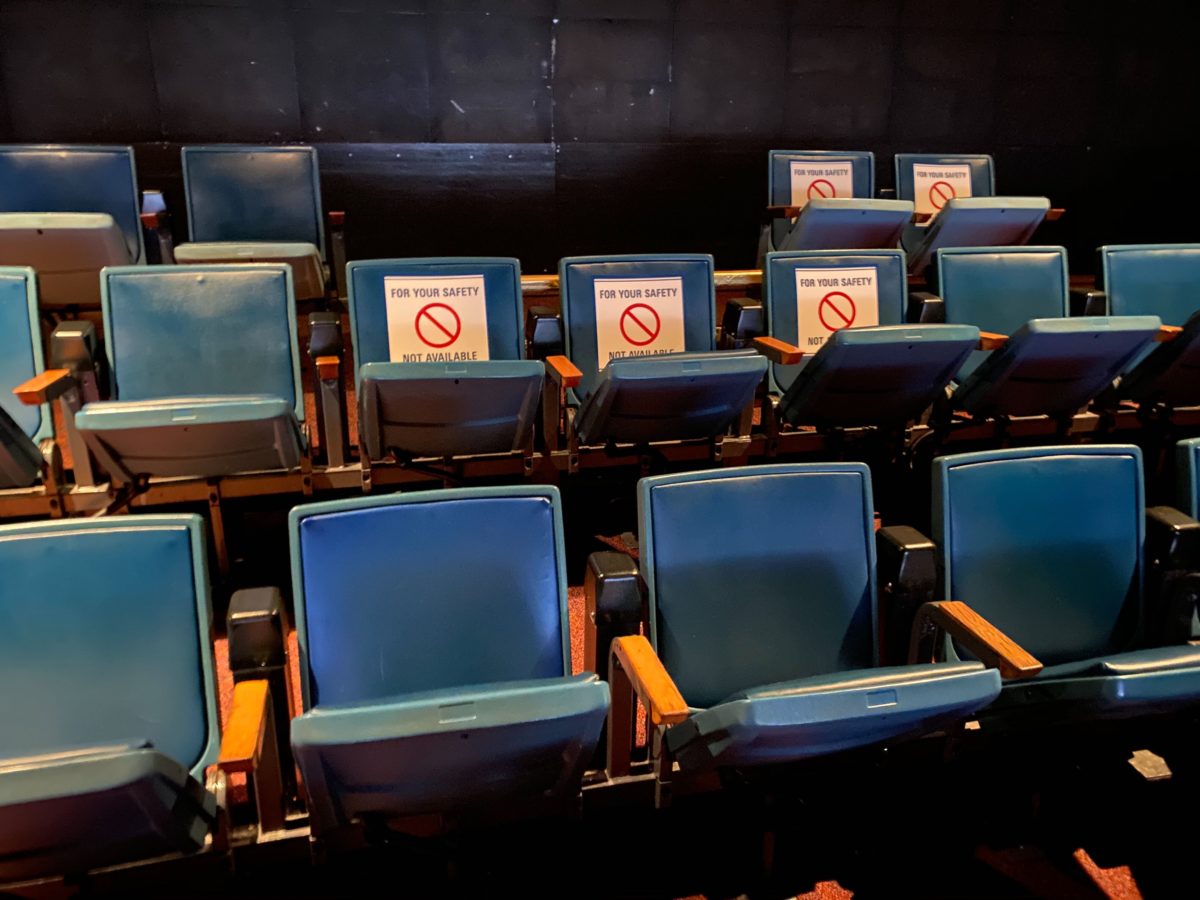 Within every row, clusters of seats are marked unavailable to ensure each party maintains a safe distance.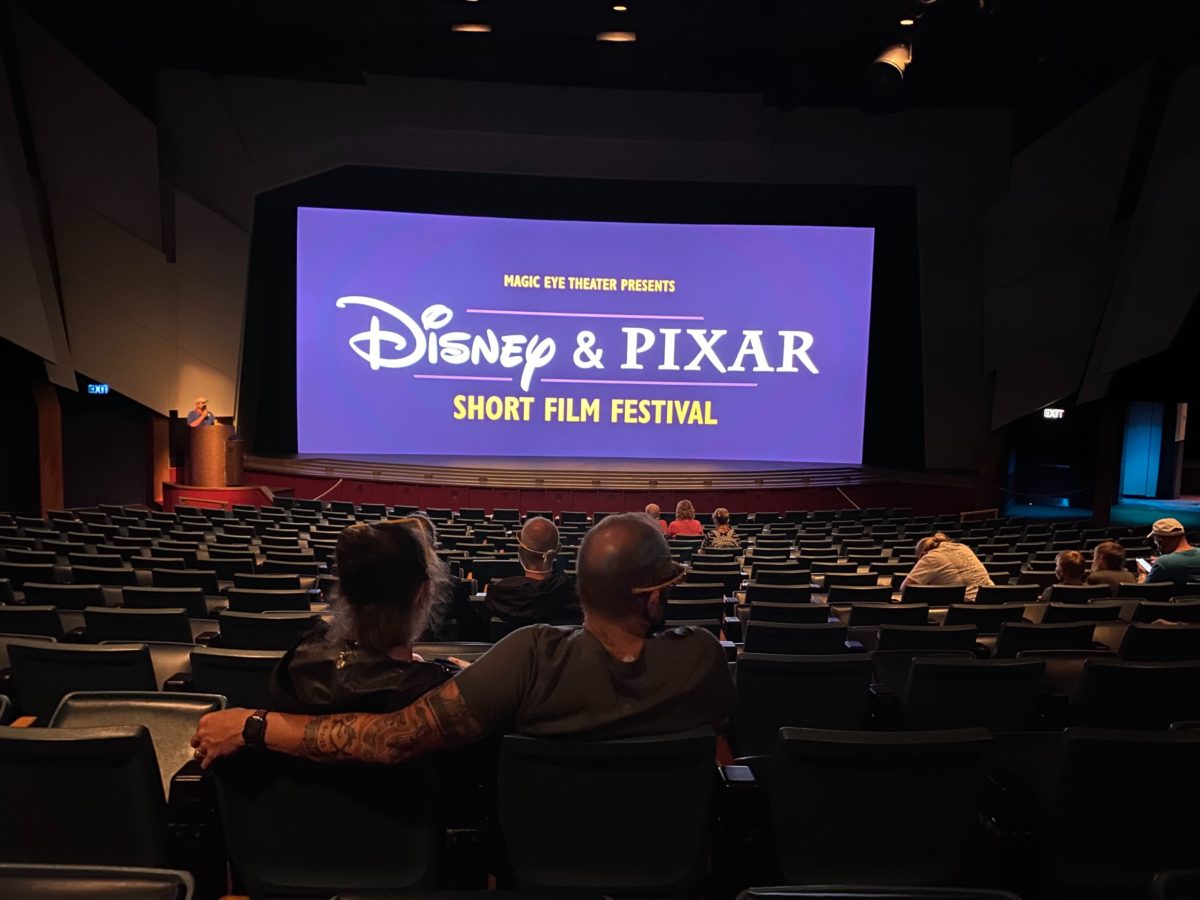 Once the films began, we noticed that all water effects were off, meaning the only waterworks in the room were those of us tearing up over Piper.
Will you be stopping by the Disney & Pixar Short Film Festival on your next visit to EPCOT? Let us know in the comments!