With character meet-and-greets suspended, Disney has been finding new ways for their classic characters to make appearances in the parks. We saw Anna and Elsa in the "Frozen Promenade" earlier, and now we've run into Mickey and Friends!
In this new cavalcade, known as "Mickey & Friends World Tour", guests in World Showcase may come upon Mickey Mouse, Minnie Mouse, Pluto, and Goofy out sightseeing.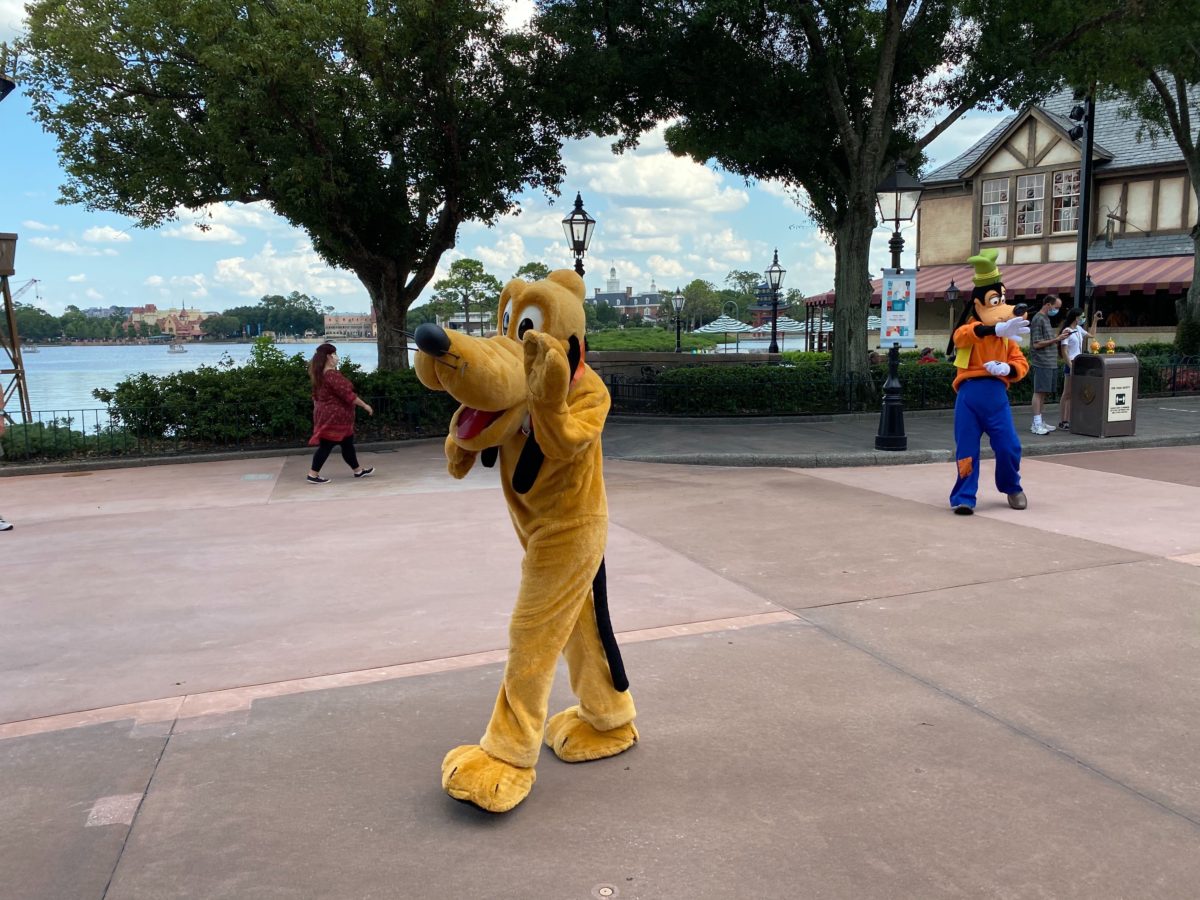 Goofy and Pluto lead the group, waving to guests as they walked by.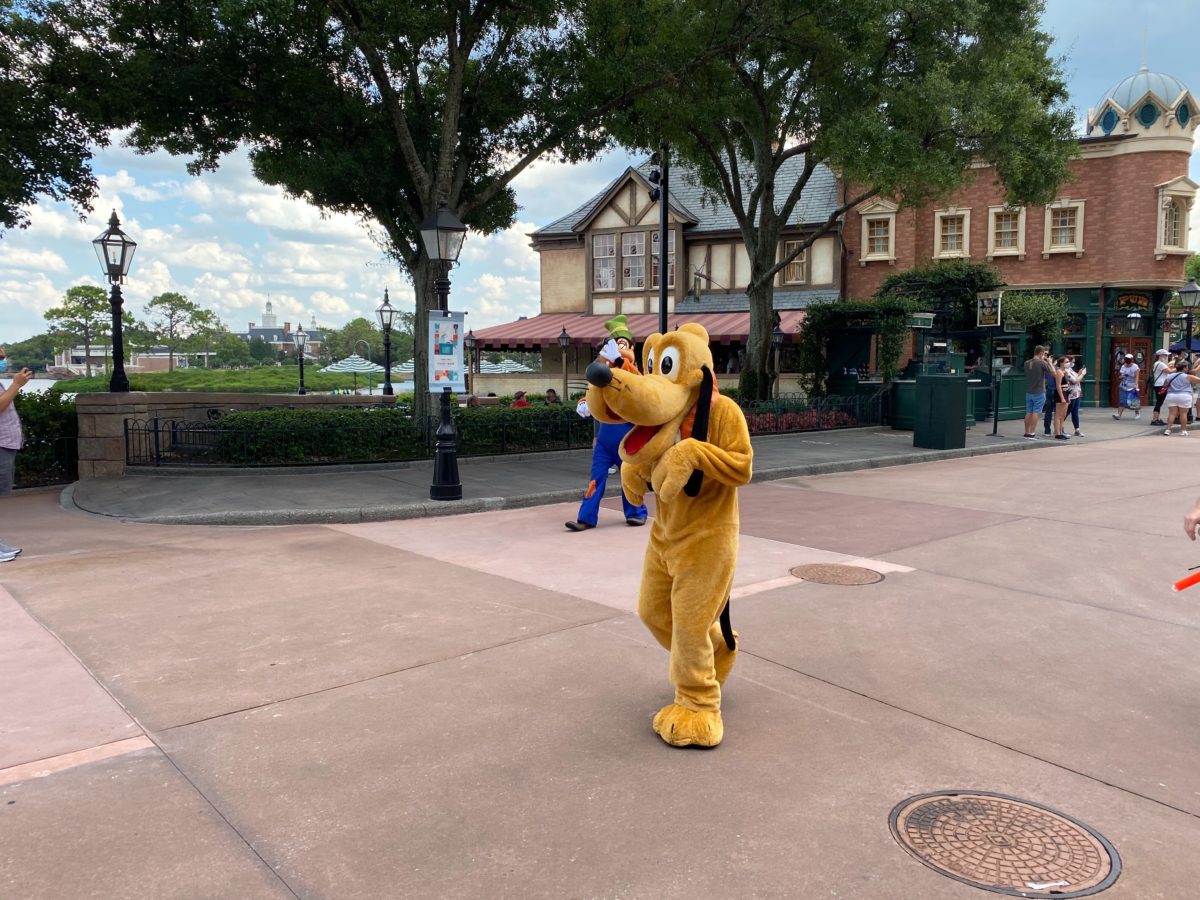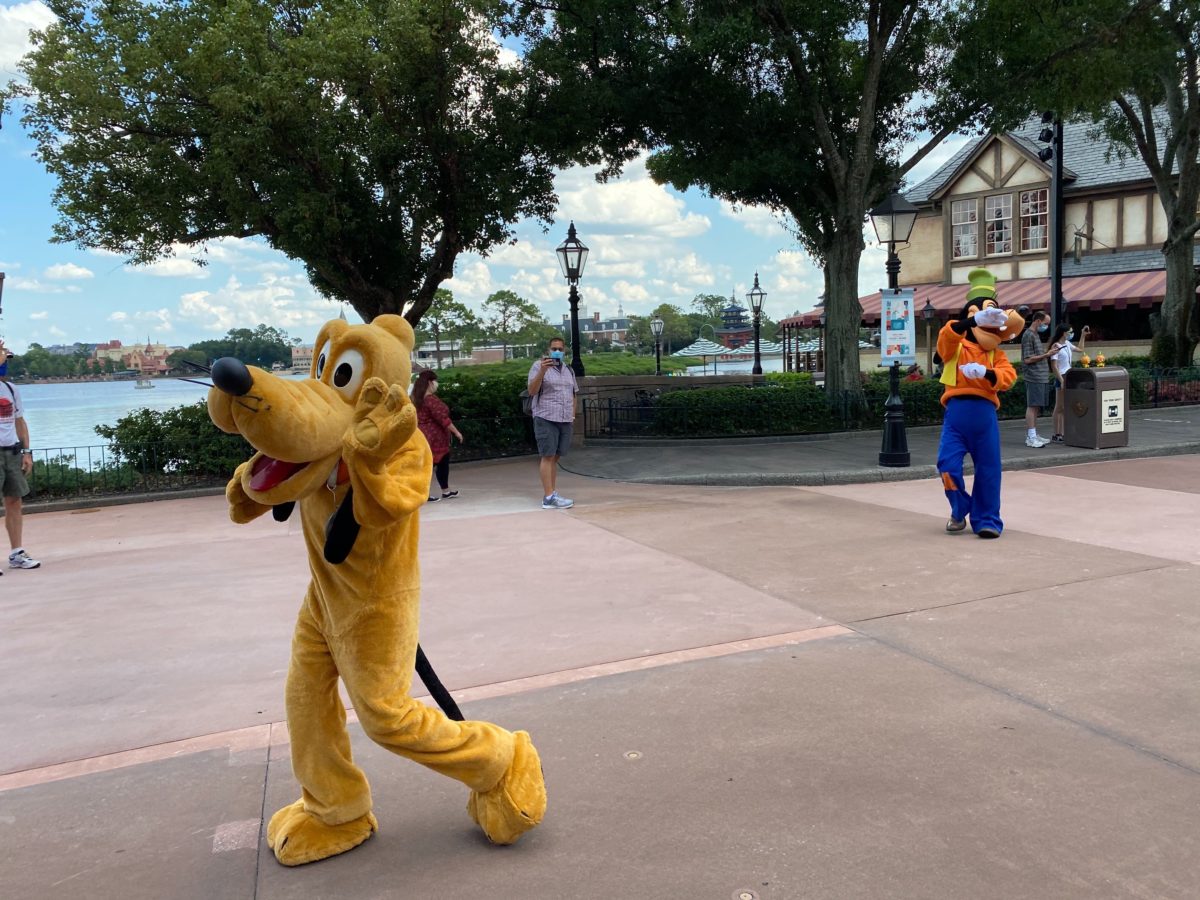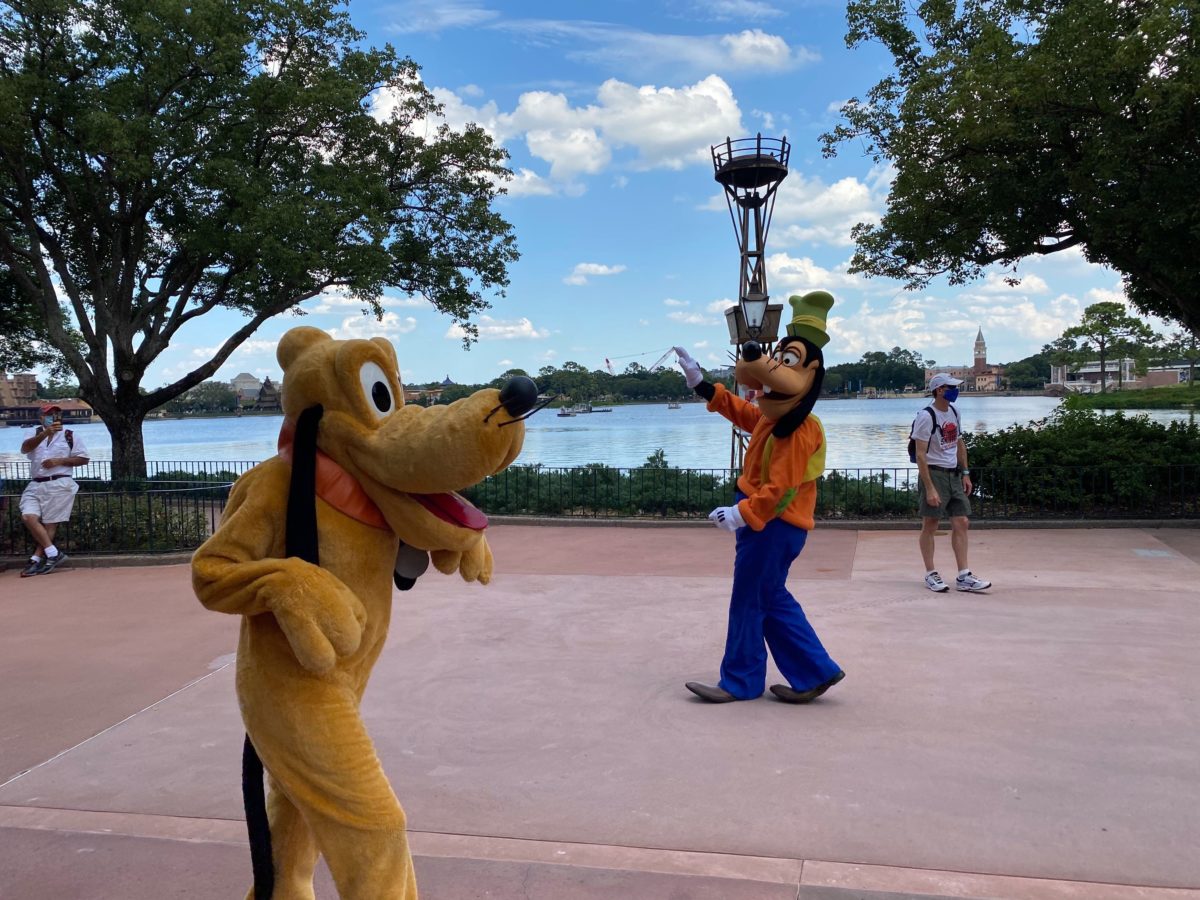 We saw the cavalcade just between the UK and Canada pavilions.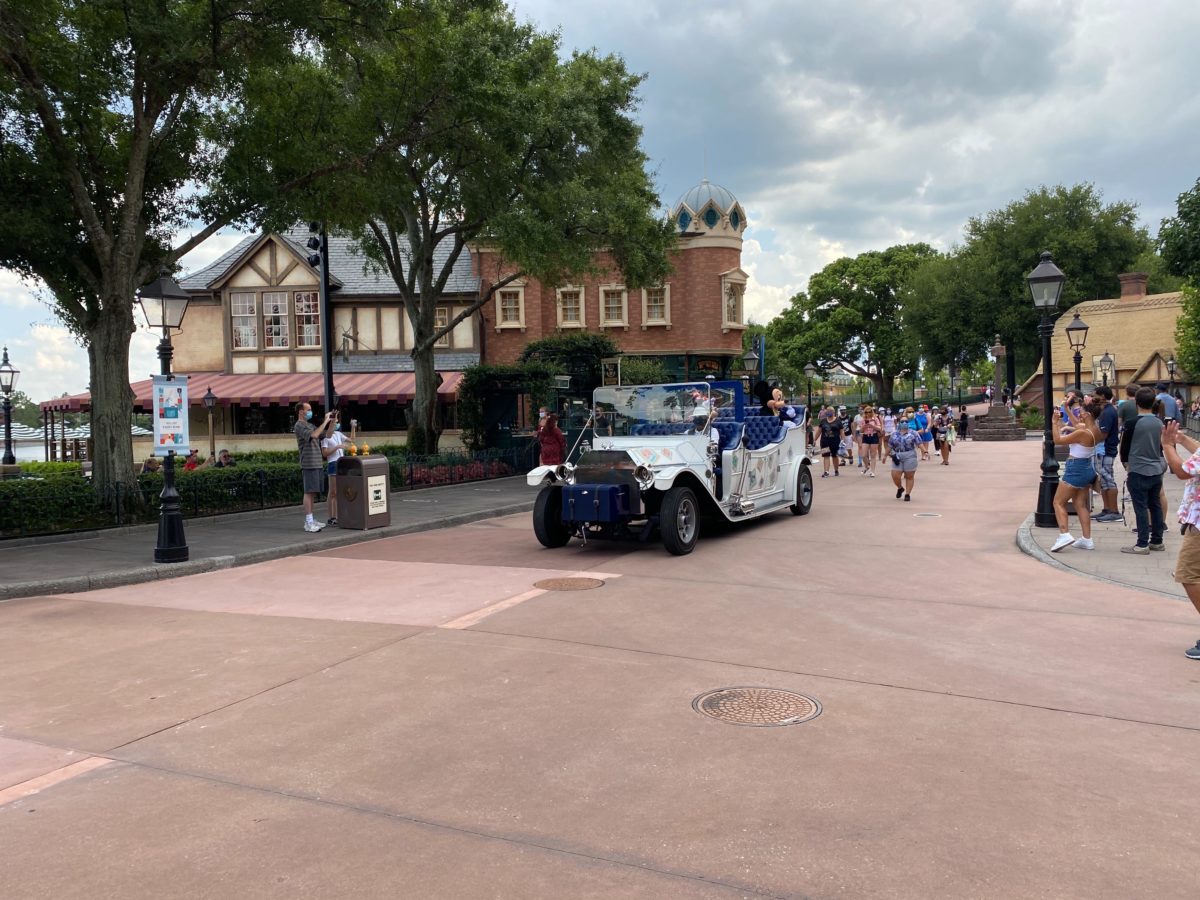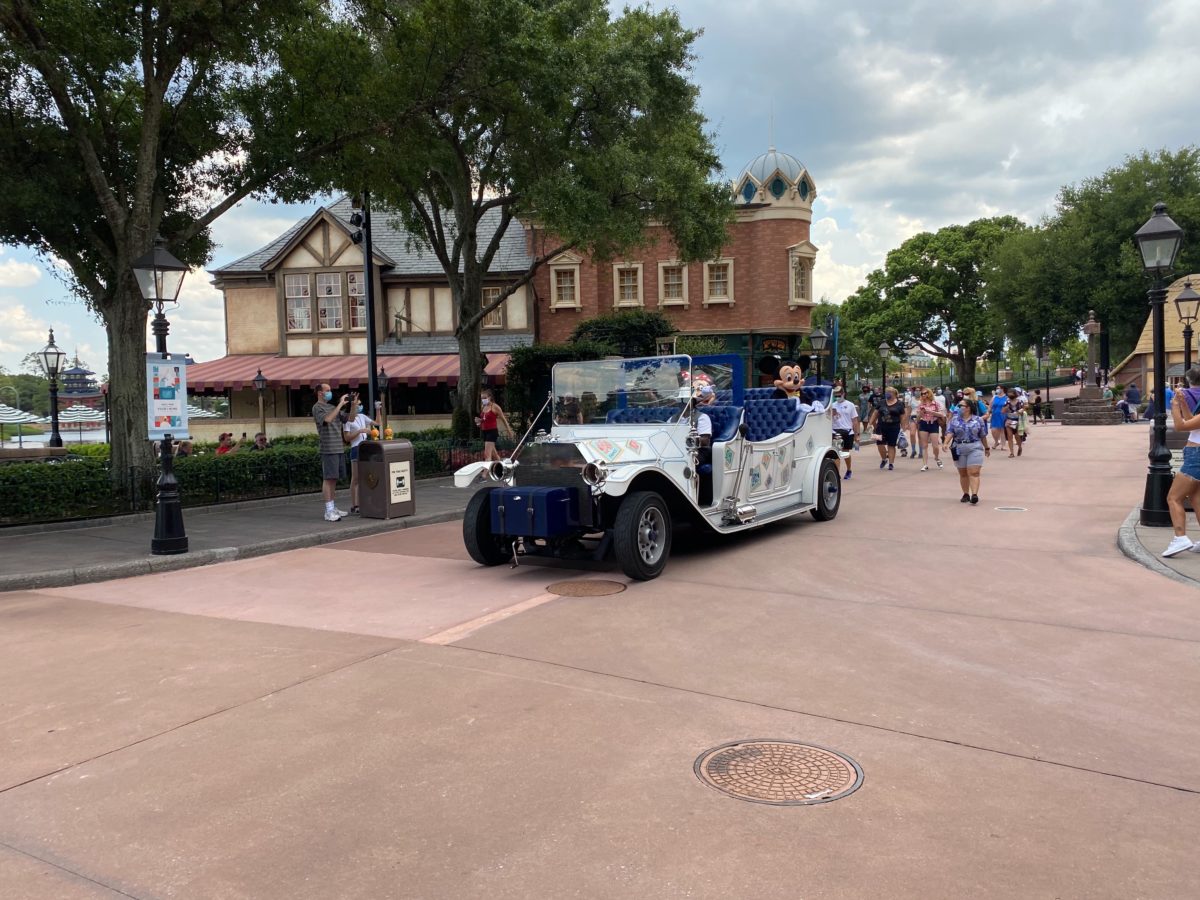 After Goofy and Pluto, Mickey and Minnie pulled up in a vintage car.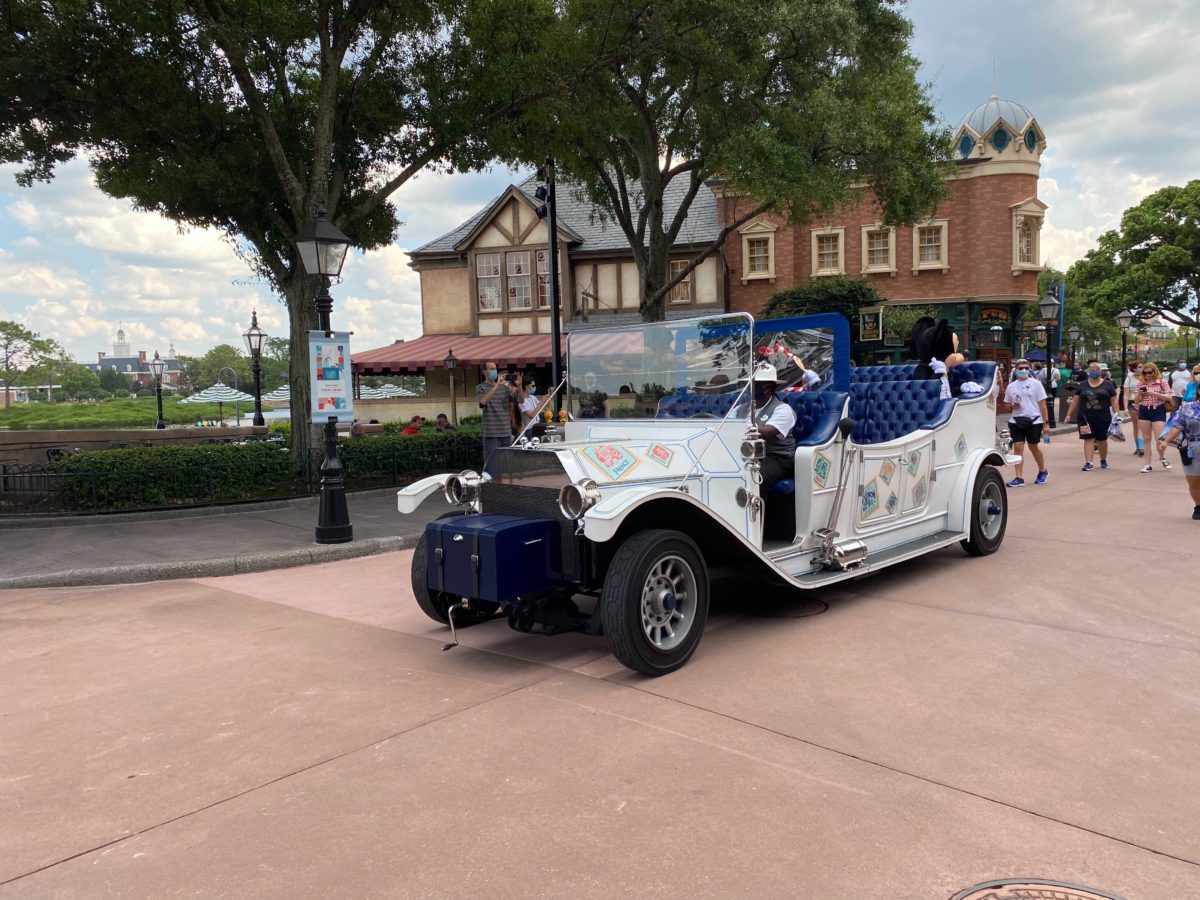 Their driver had a window screen between them and the mice.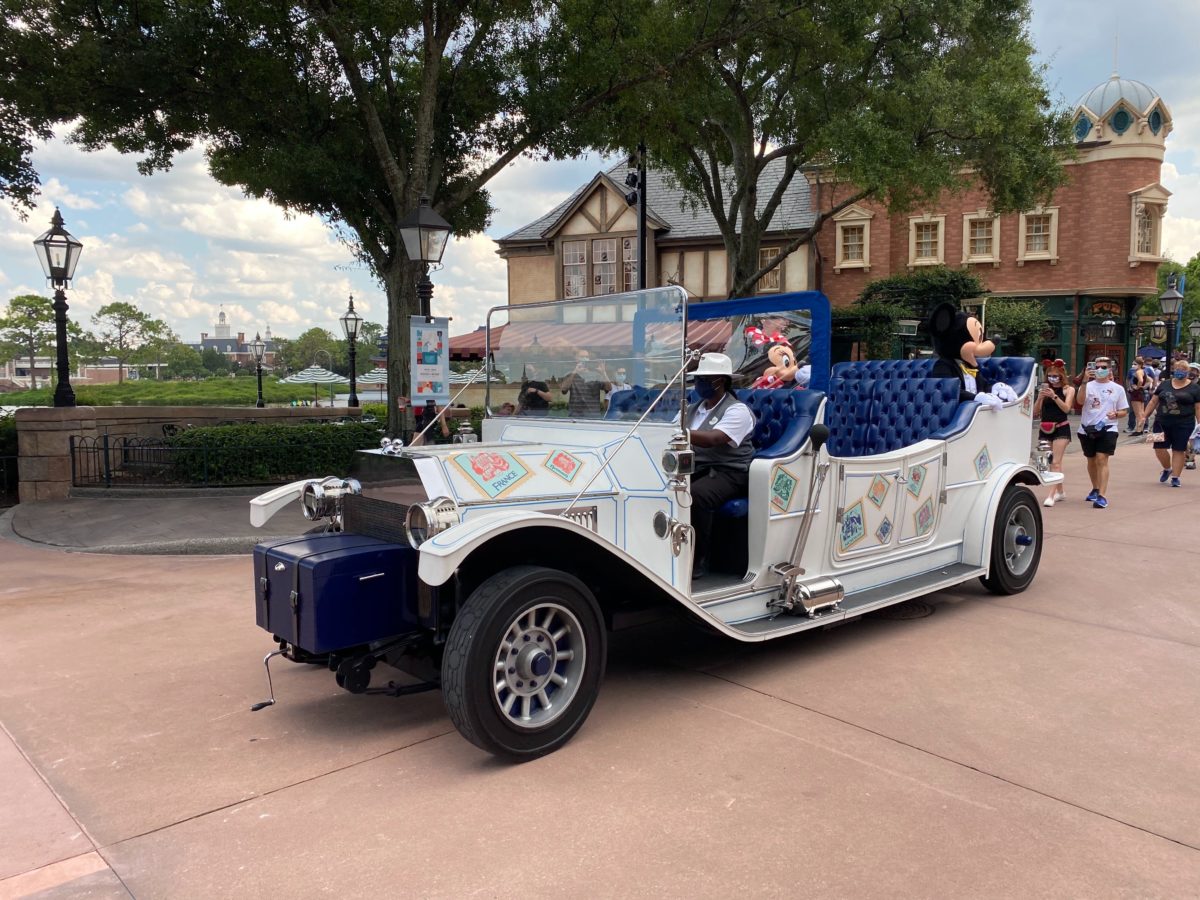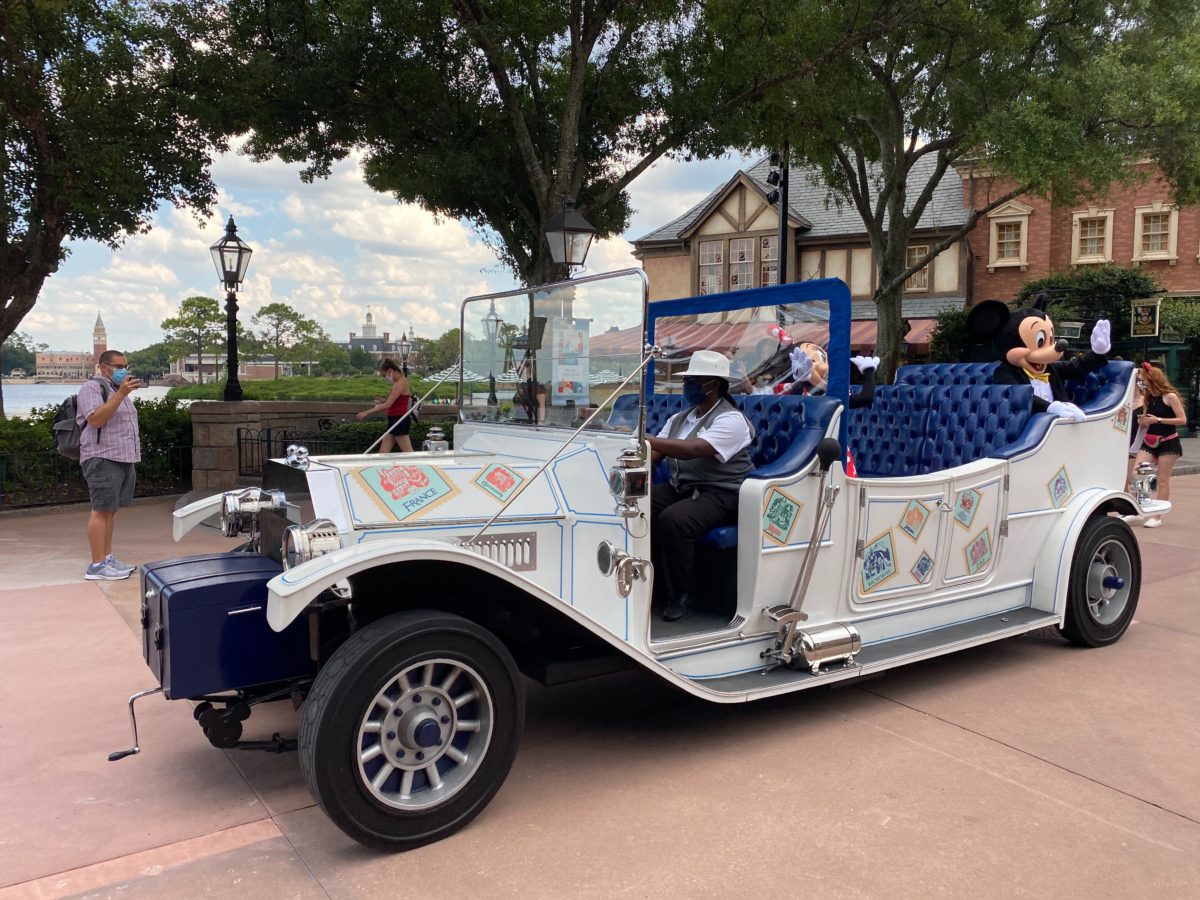 The car is covered in passport stamps from all the different World Showcase countries.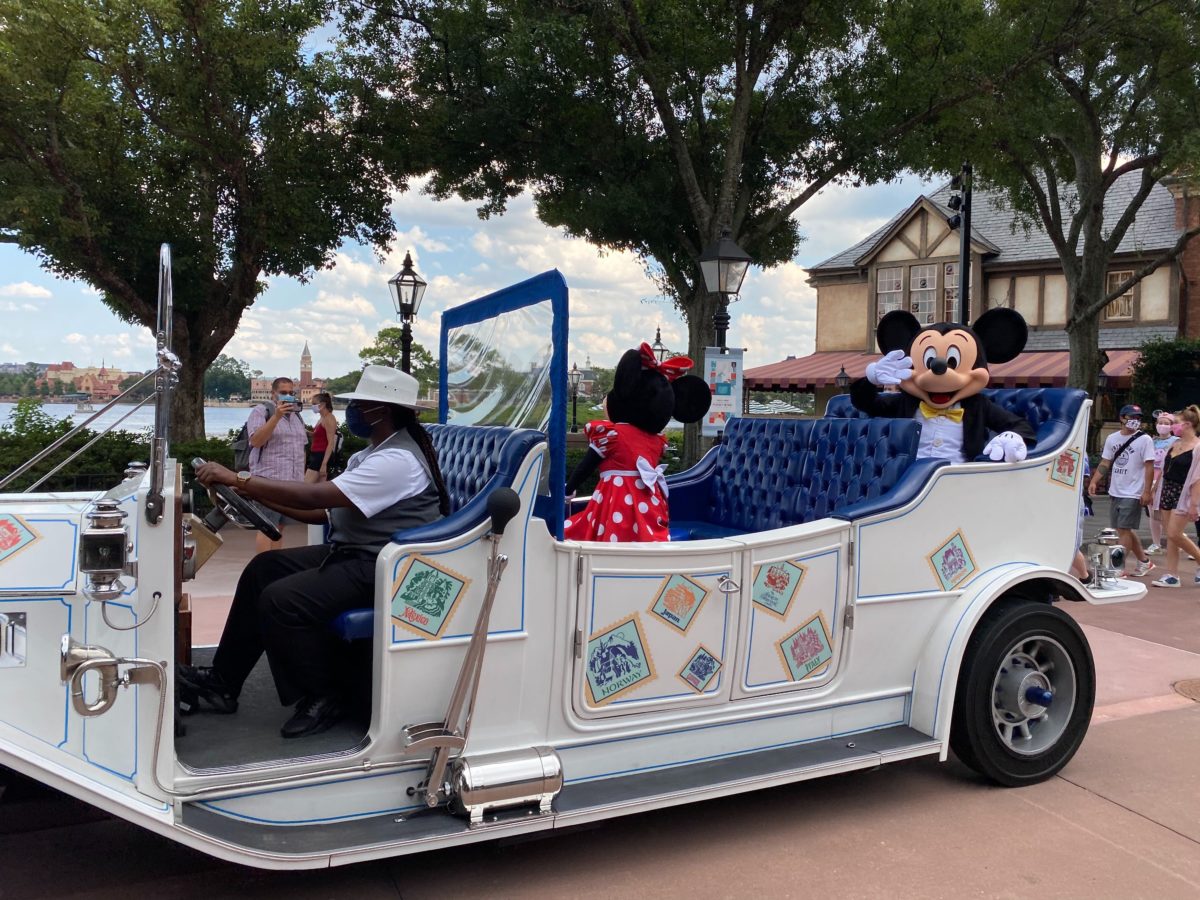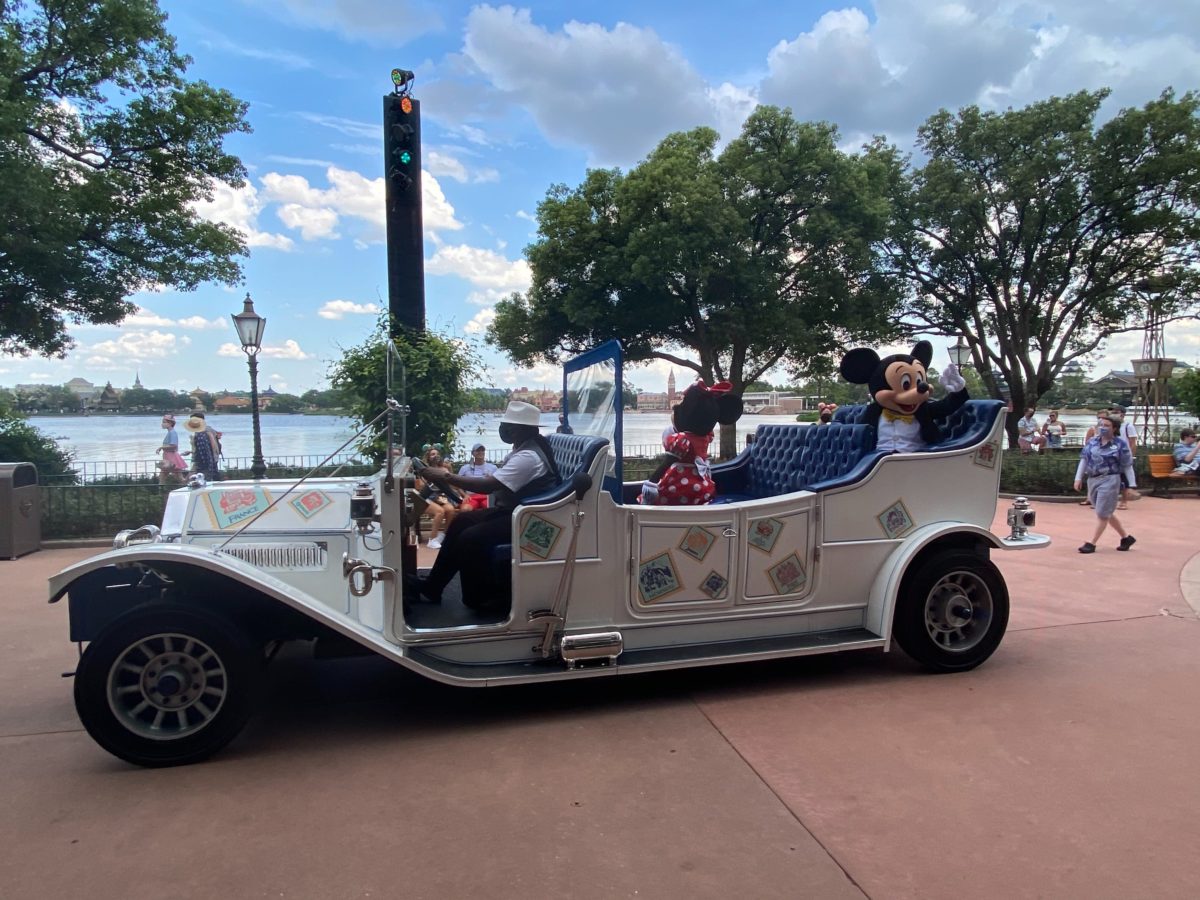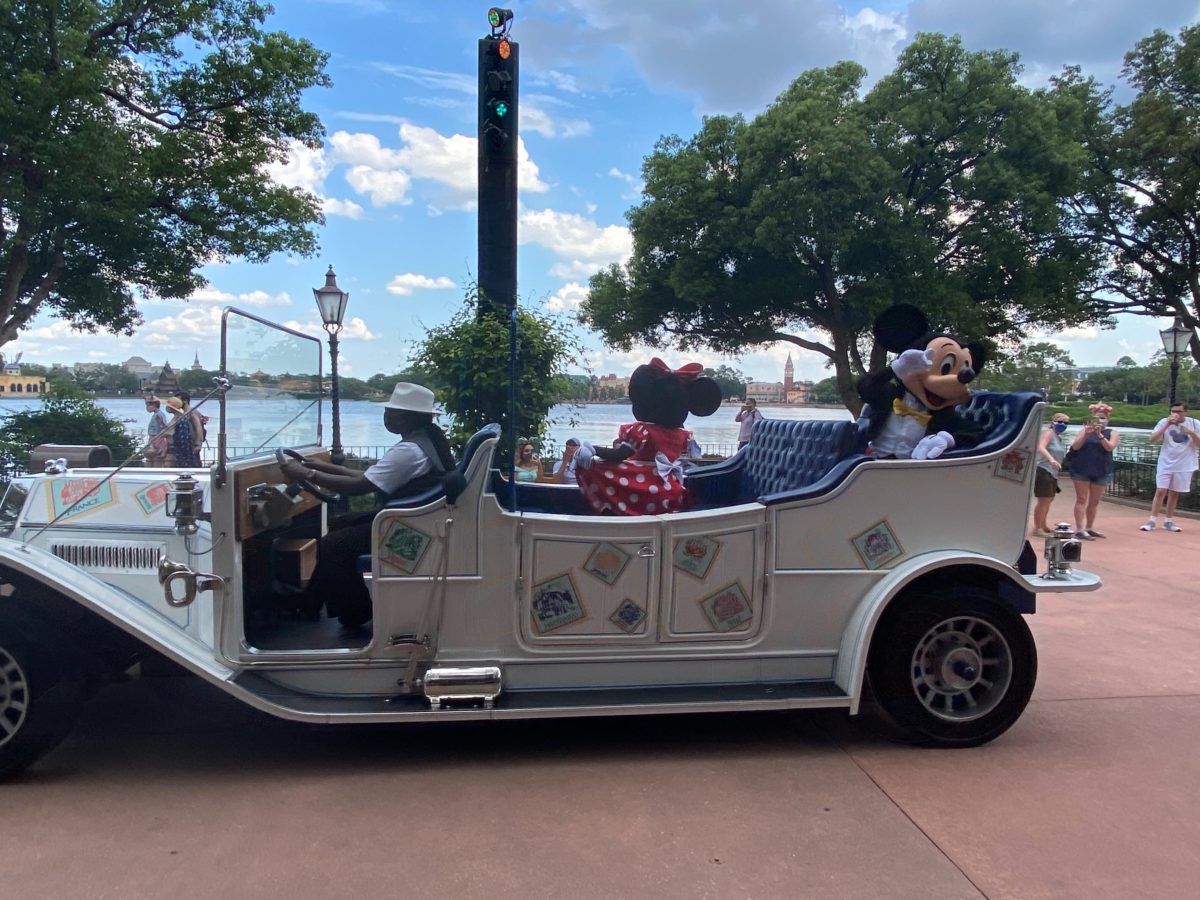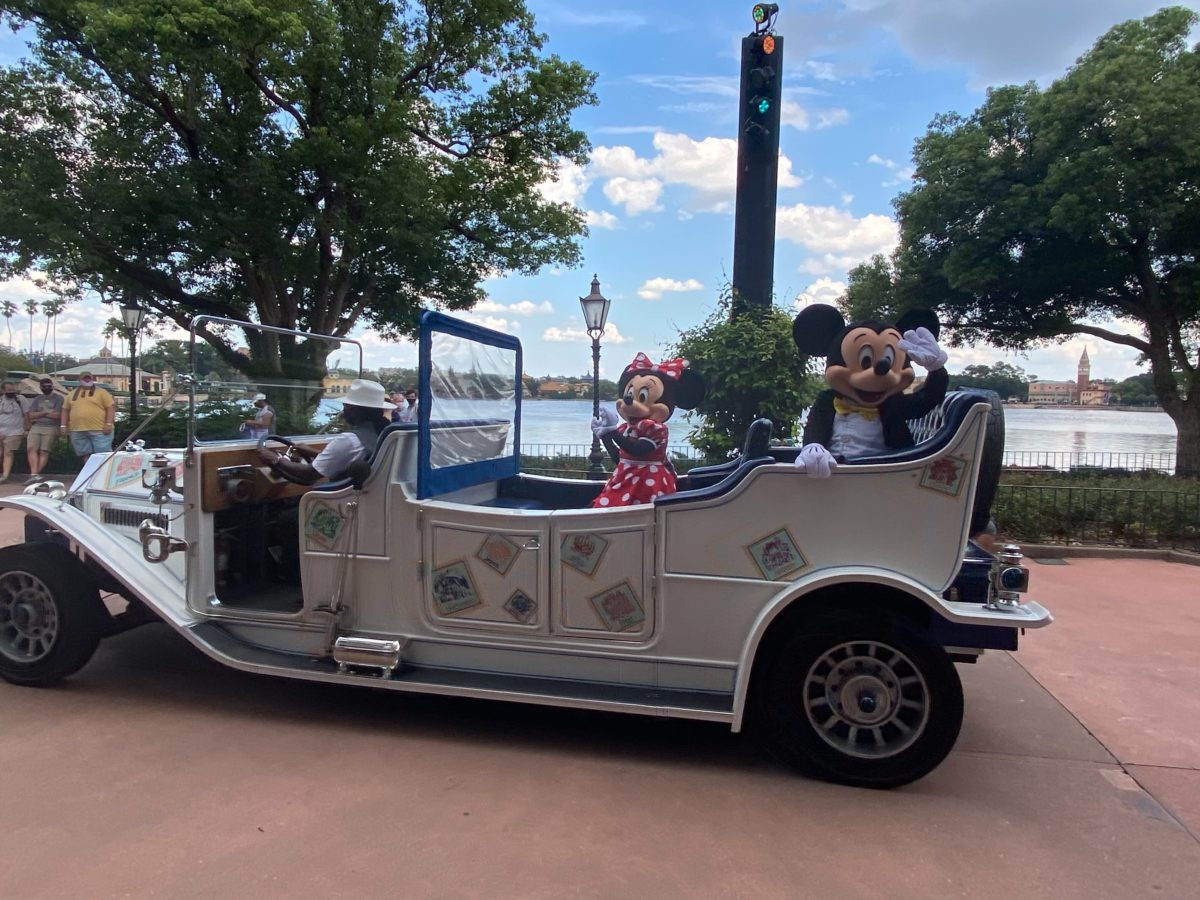 As a reminder, these character experiences take place at random times of day to avoid crowds forming, so just keep an eye and an ear out and you might just see your favorite pals along the World Showcase!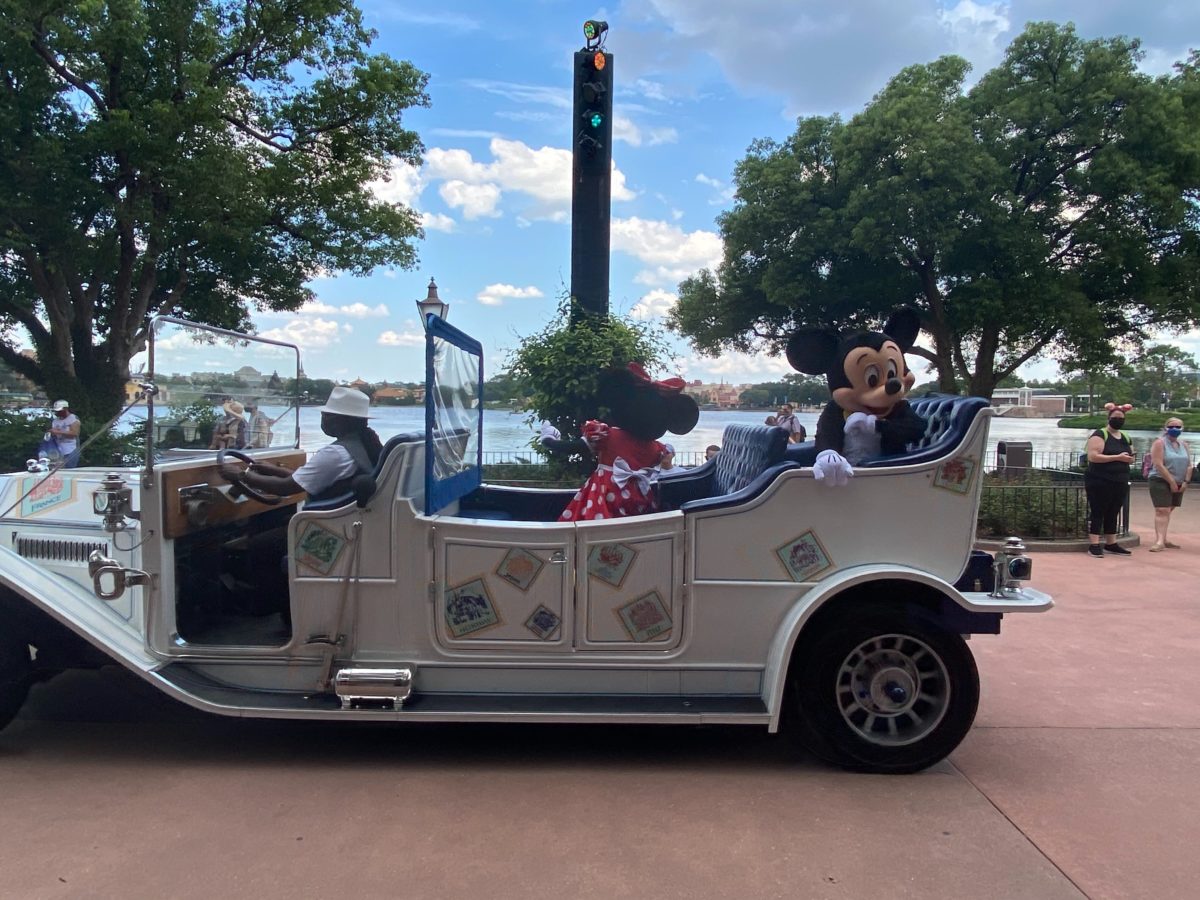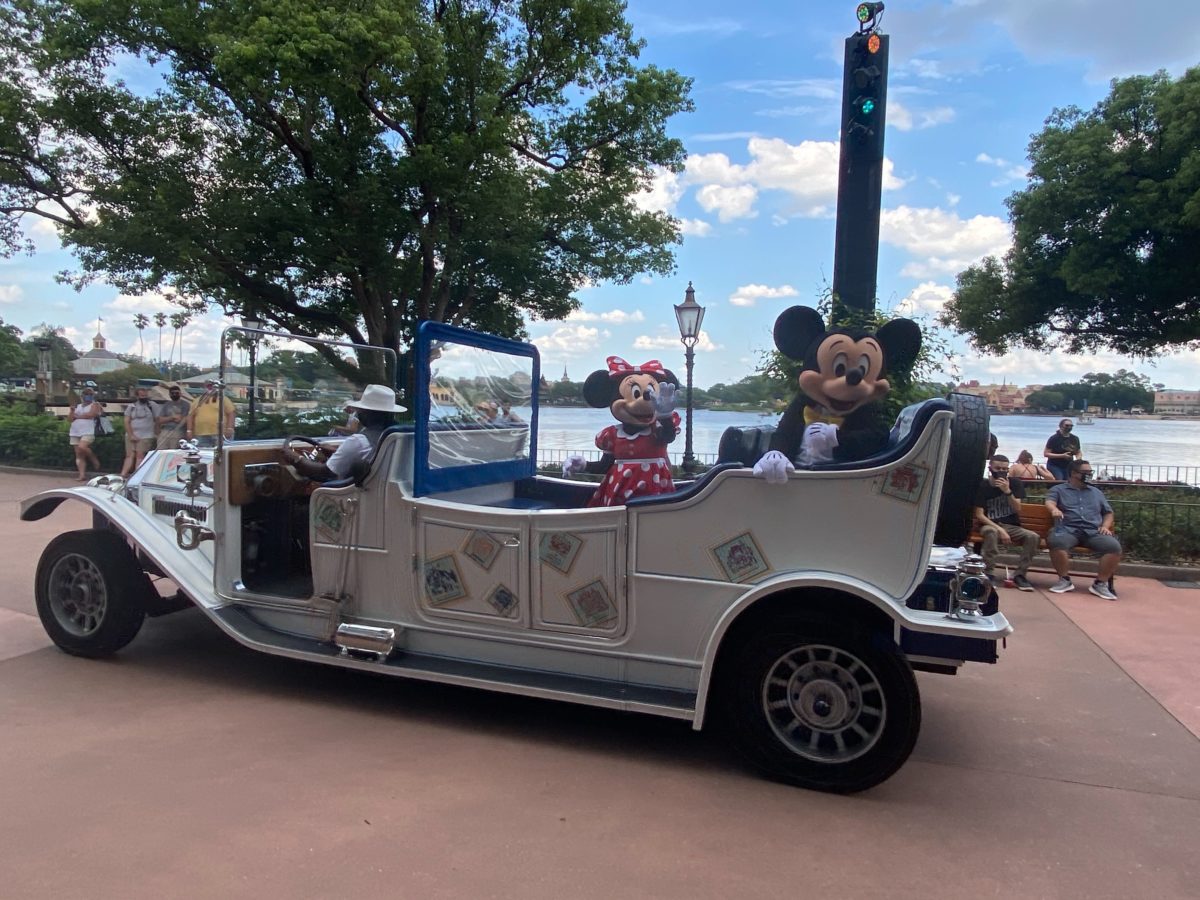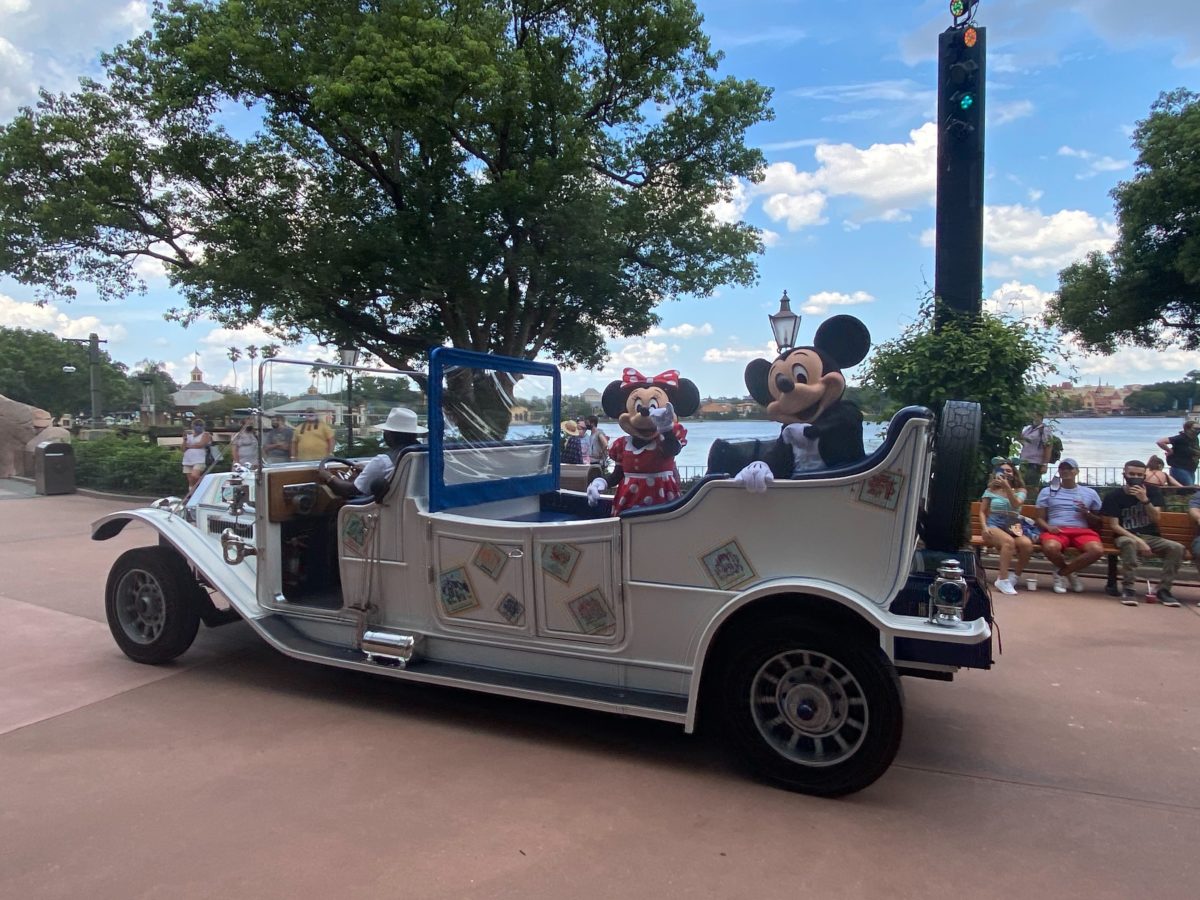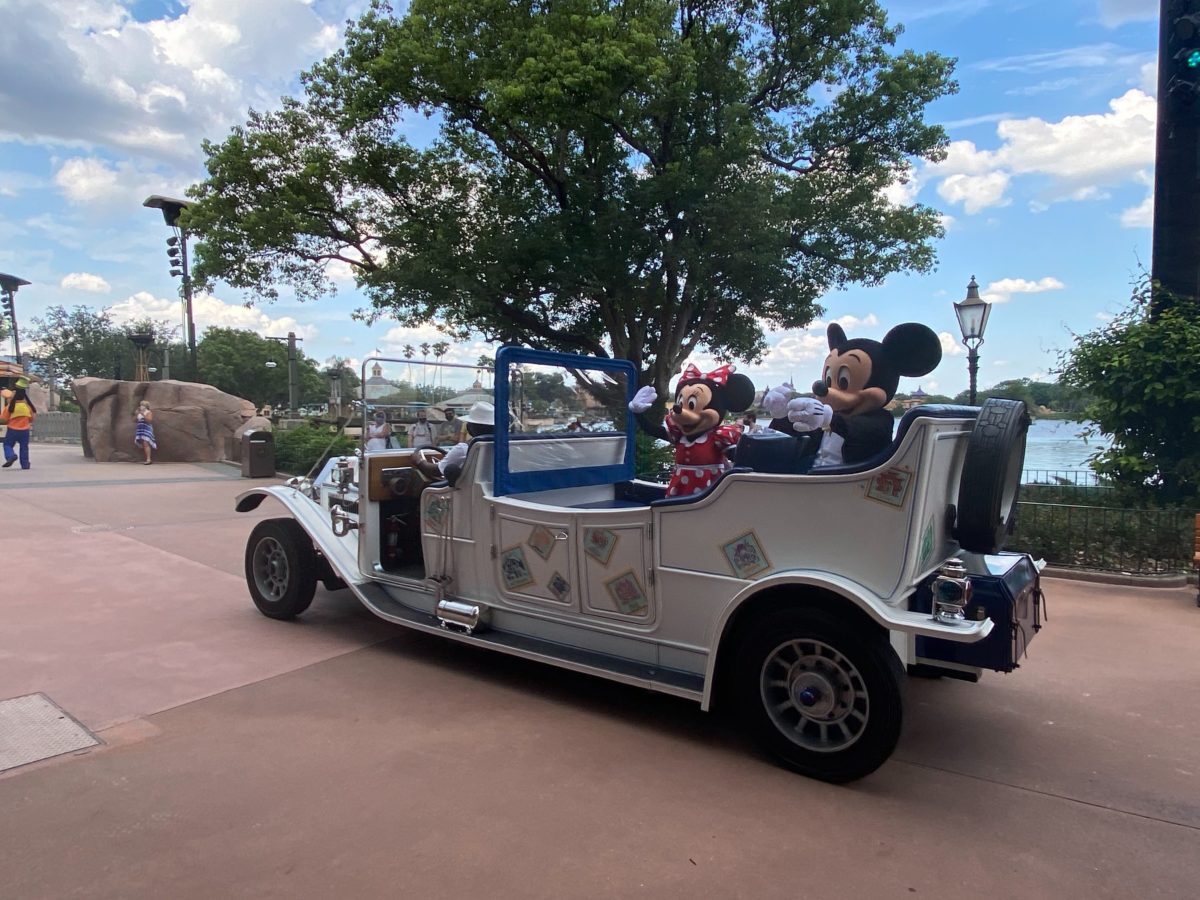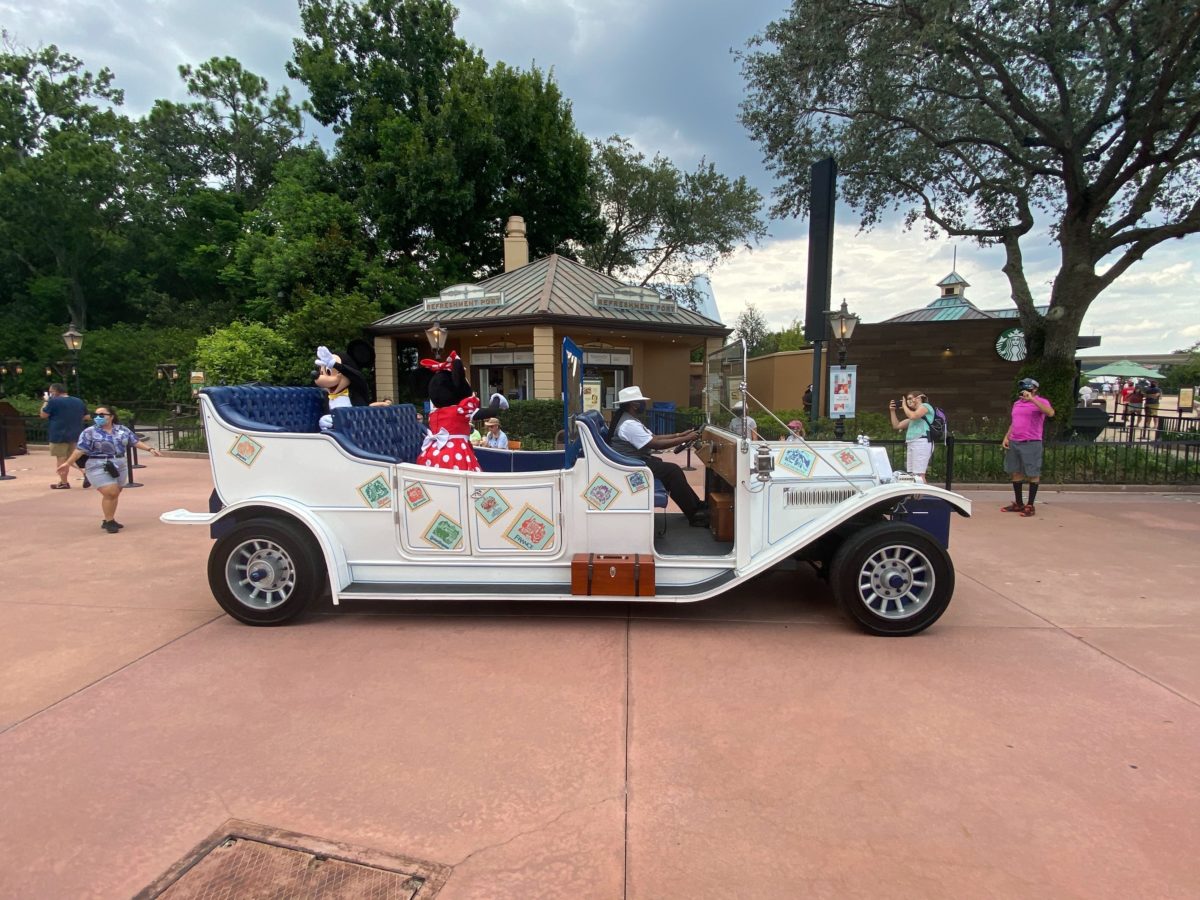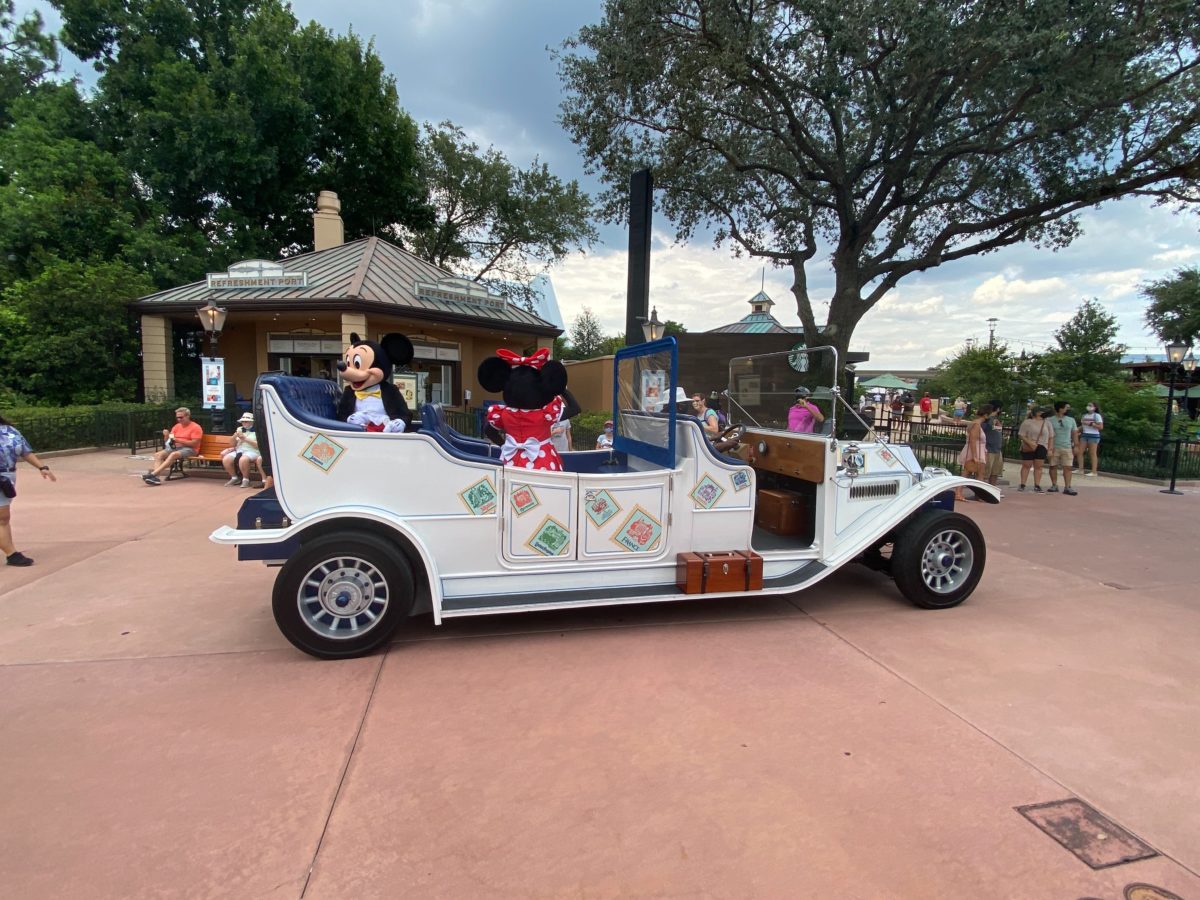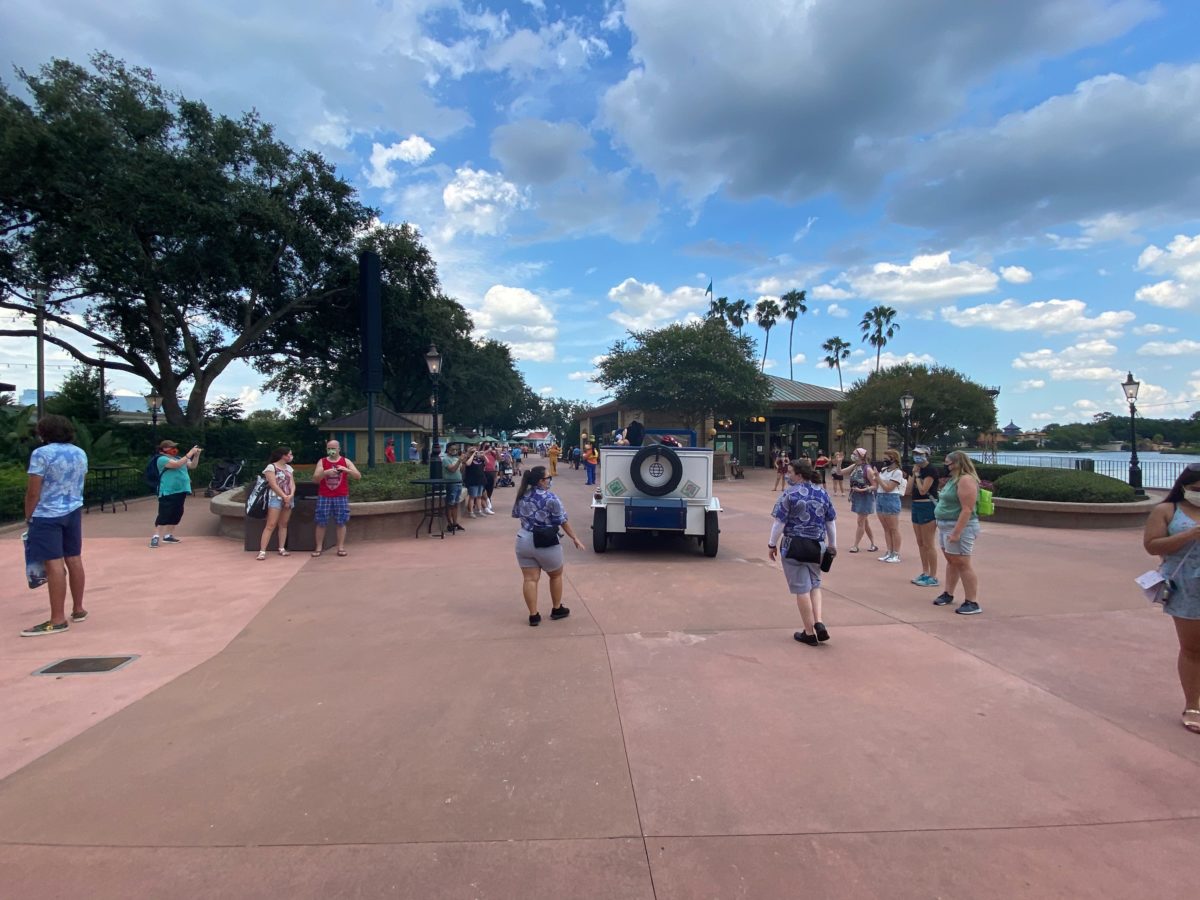 You can check out the full "Mickey & Friends World Tour Character Cavalcade" in our YouTube video below:
We'll keep an eye out for more character cavalcades as we continue to check out EPCOT during Cast Member previews.
Read about some other new character experiences at Walt Disney World: