Welcome, royal subjects, back to the Magic Kingdom! We are thrilled to be back in the most magical of all places for cast member previews today, and what better welcome home than by a cavalcade of Disney Princesses? In place of traditional character meet and greets and parade experiences, a whole host of characters have been making their way through the streets of the kingdom in special, socially-distanced cavalcades, and this one may be the most royal yet! Hear ye, hear ye, it's the The Royal Princess Processional!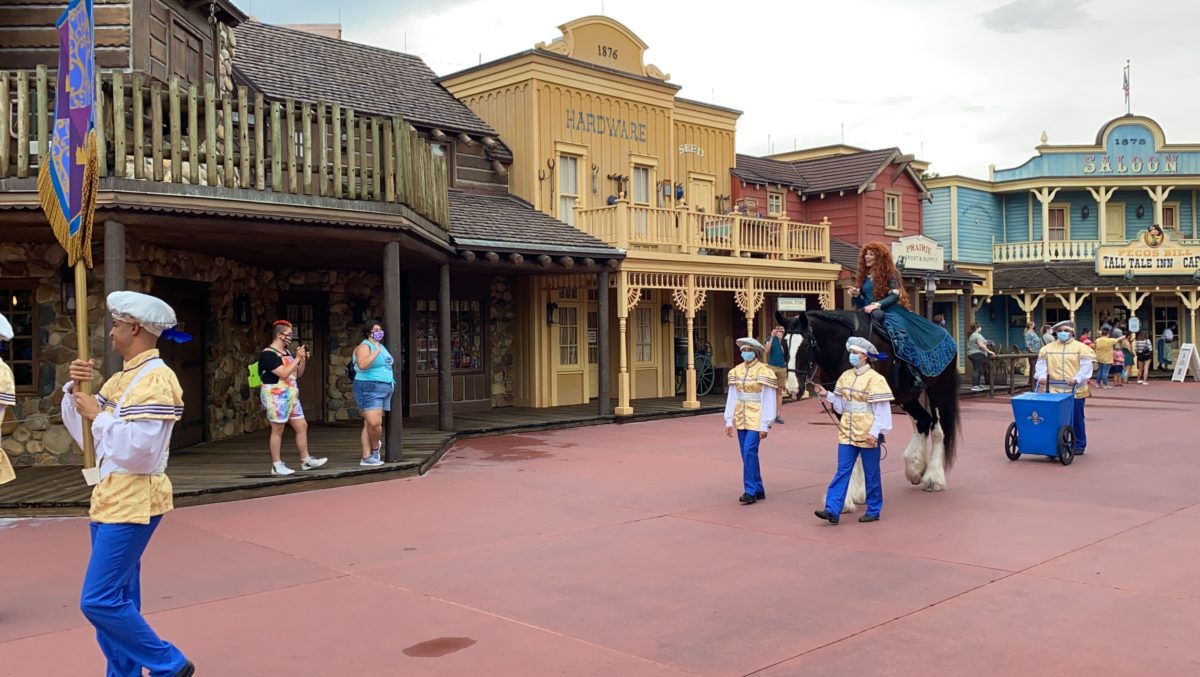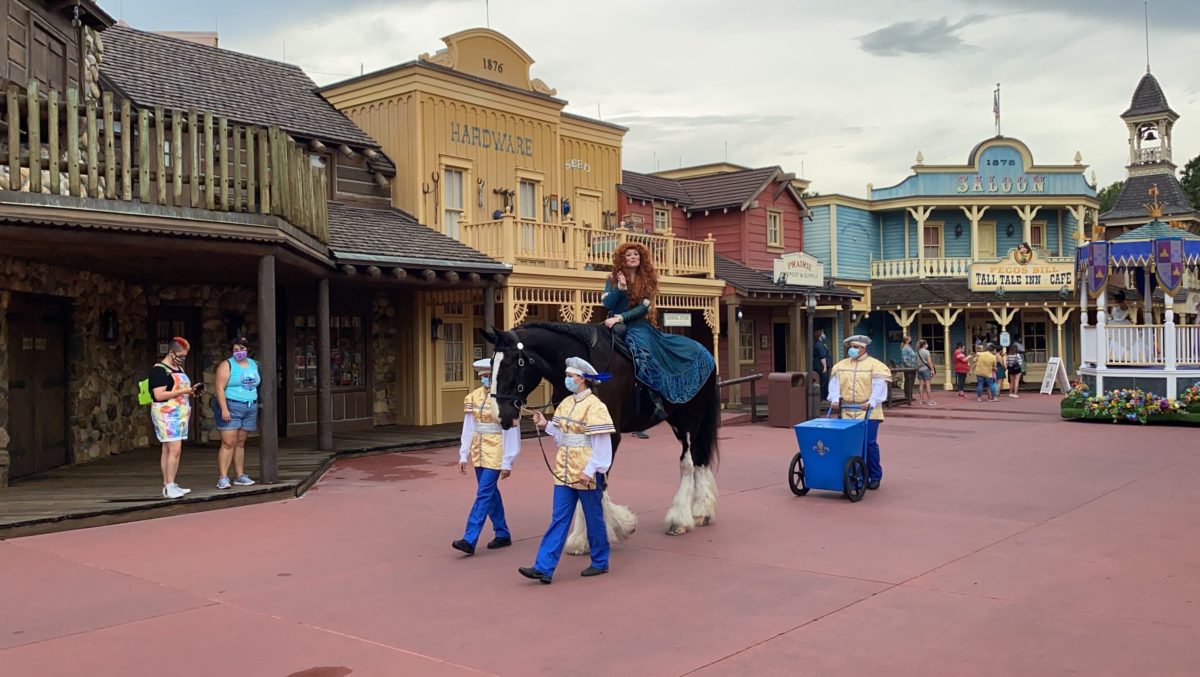 The first princess we are spotting in the mini-parade is Merida, riding atop her gorgeous Clydesdale horse, Angus. This is an unexpected addition to the cavalcade, but lovely to see!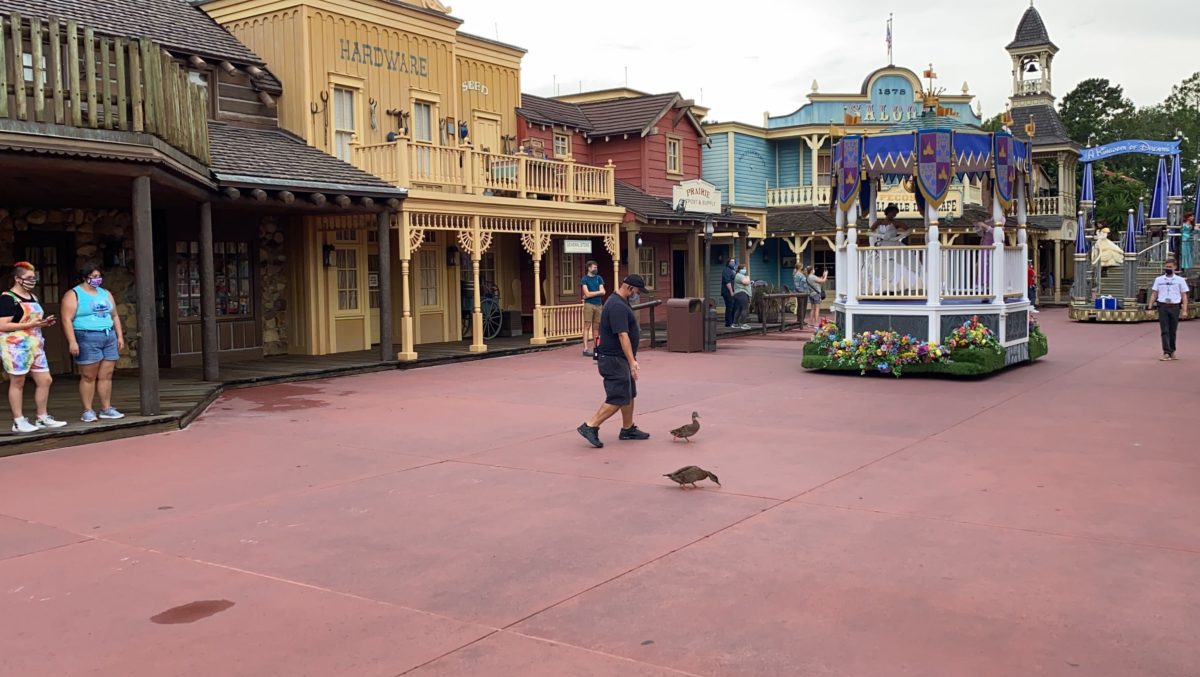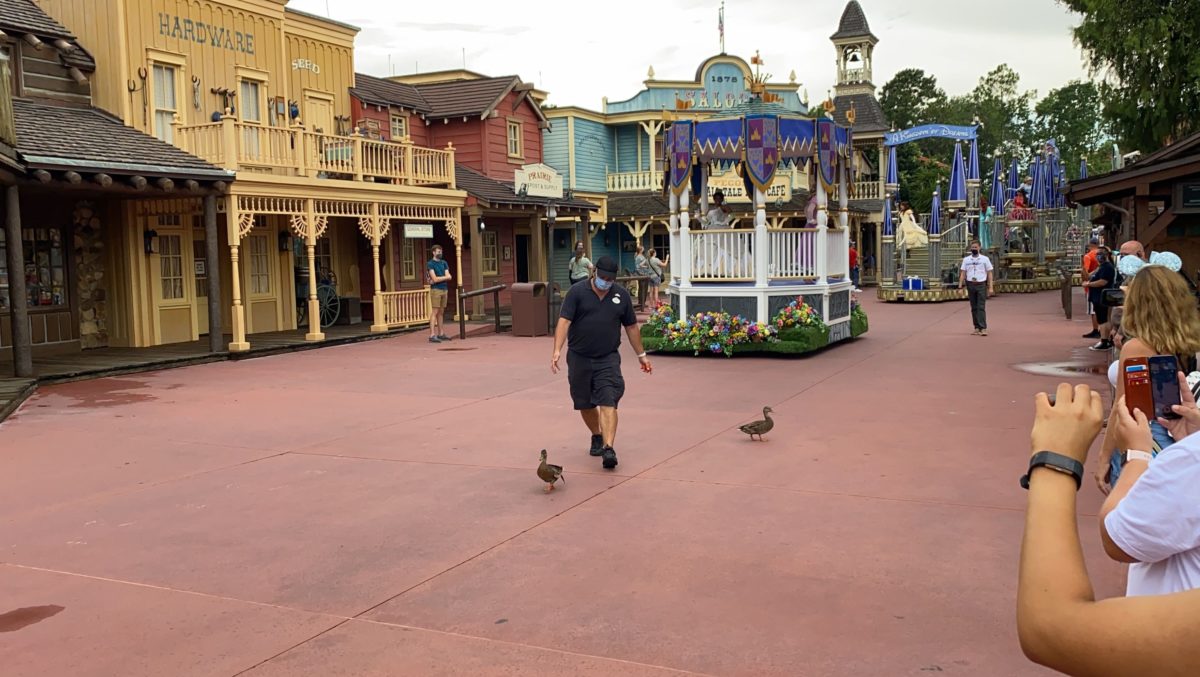 Next up were a pair of royal ducks, who enjoyed posing for their socially-distanced photographs.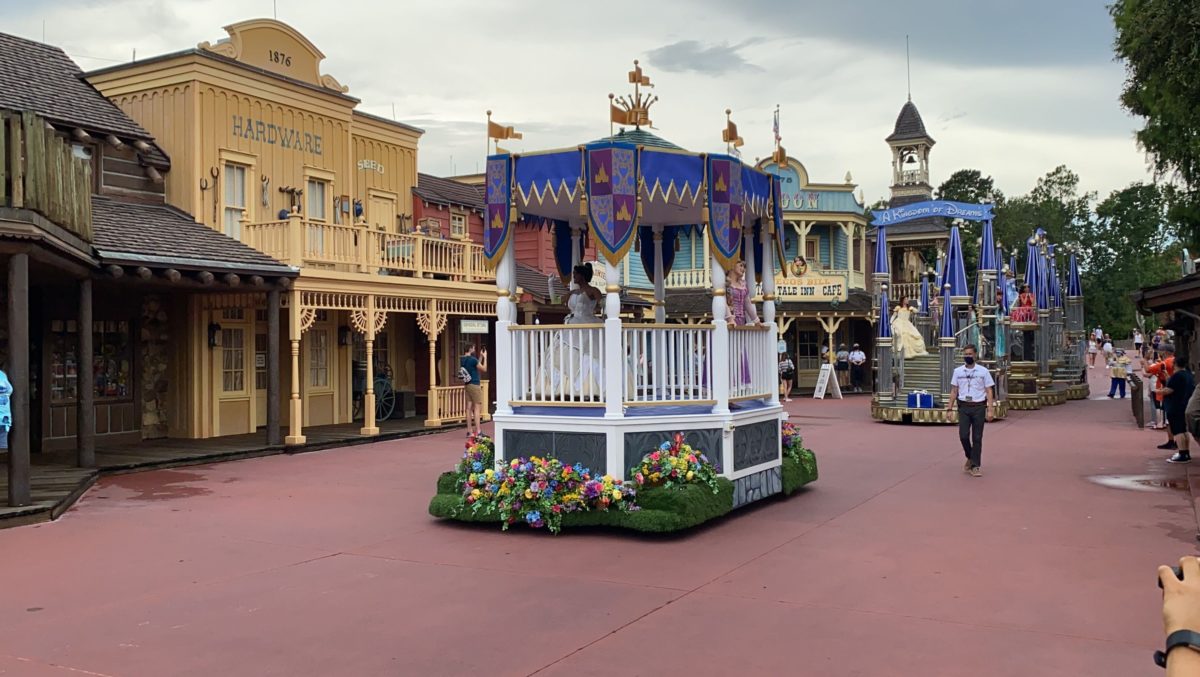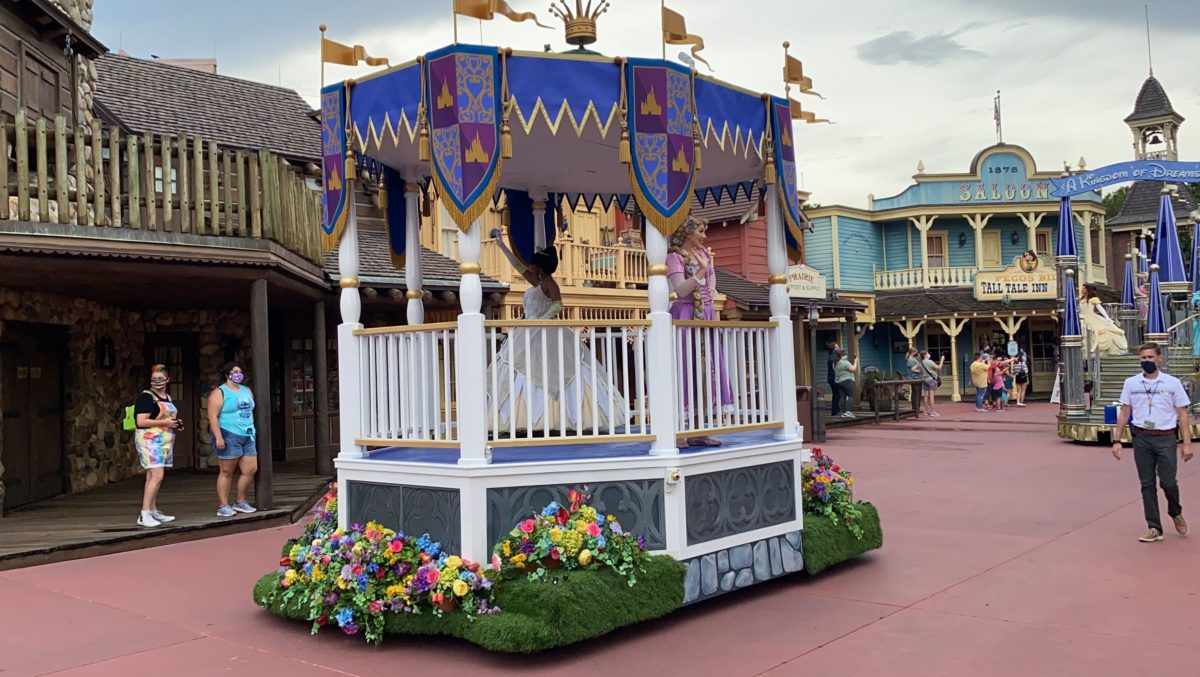 The first float to arrive was this royal, flagged, summer-house building, where Tiana and Rapunzel were happily smiling and waving at guests.
The final float, however, is by far the most spectacular. With deep blue turrets to match the newly-made-over Cinderella Castle, it's the "A Kingdom of Dreams" float!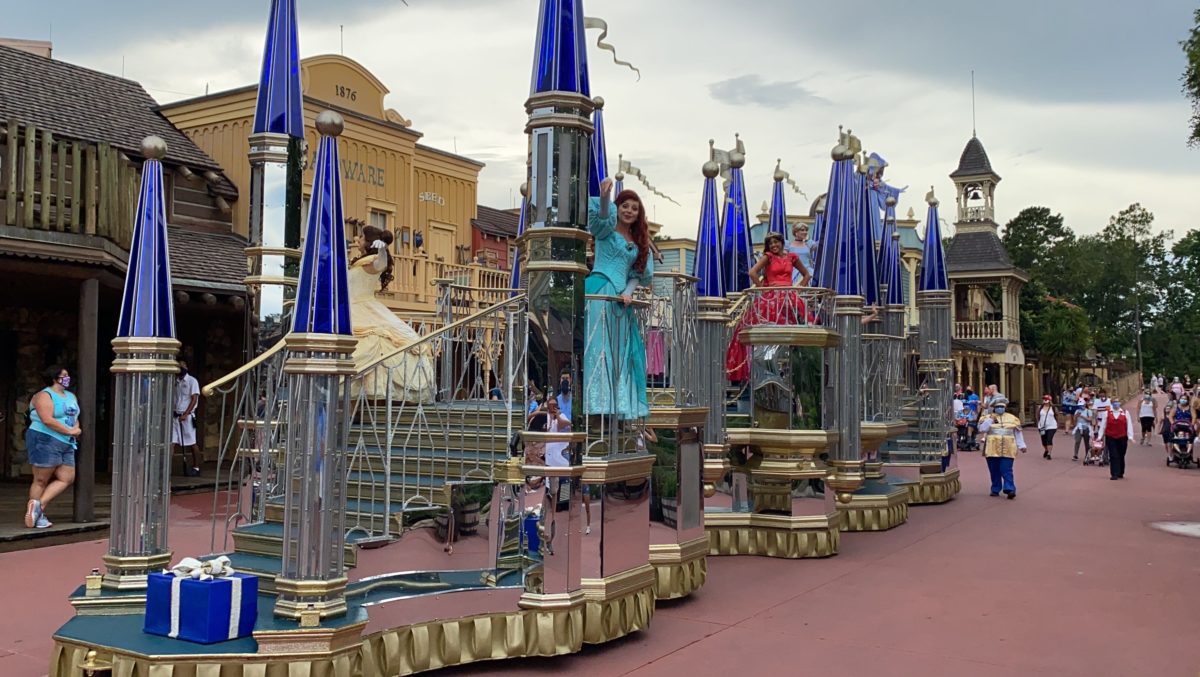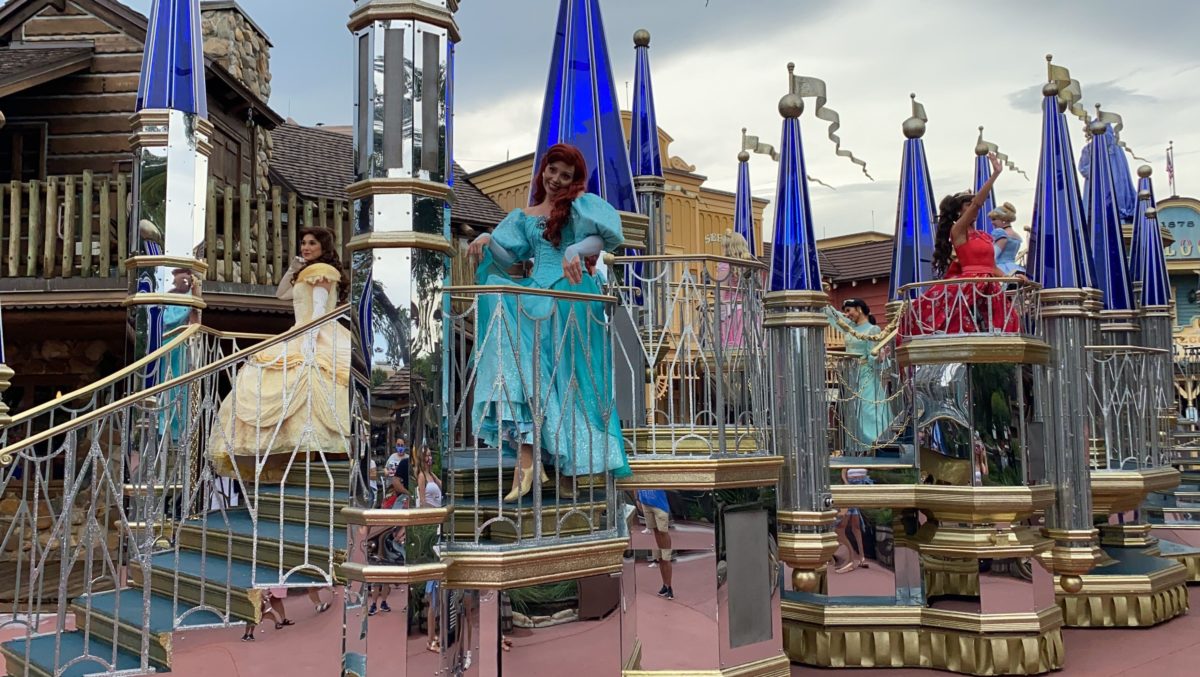 On this castle-inspired float, gleaming and magical, each princess gets her own balcony to wave from. Socially distanced, of course. We can see Belle, Ariel, Elena, Jasmine, Cinderella and Snow White.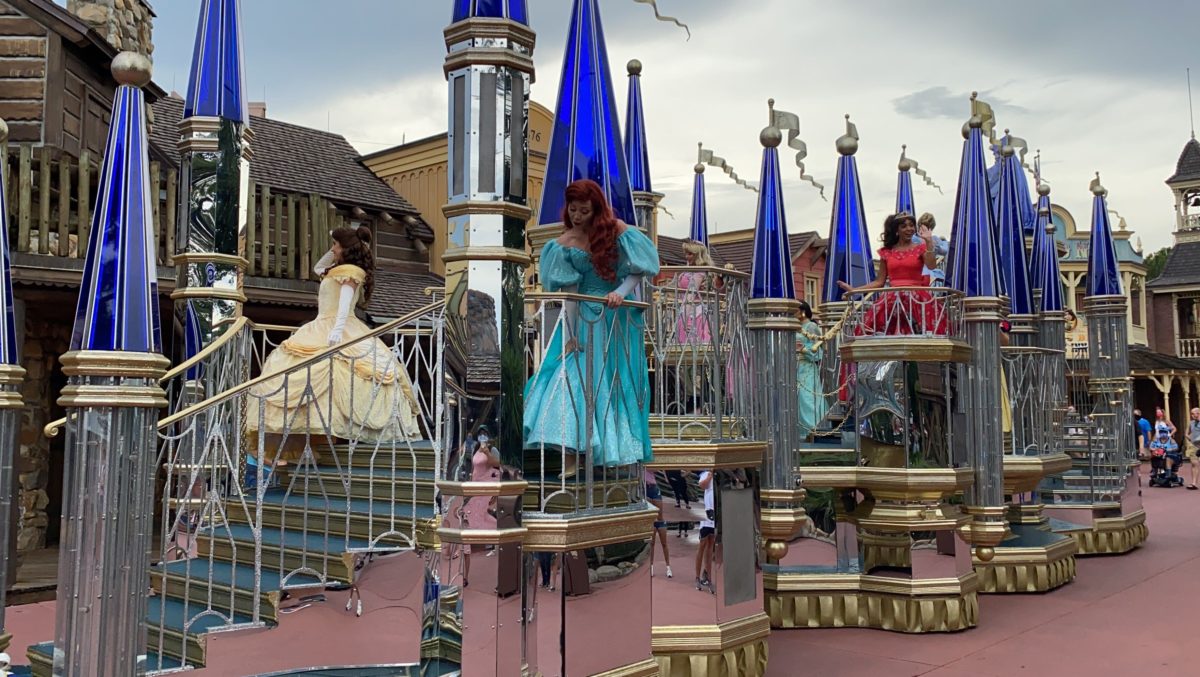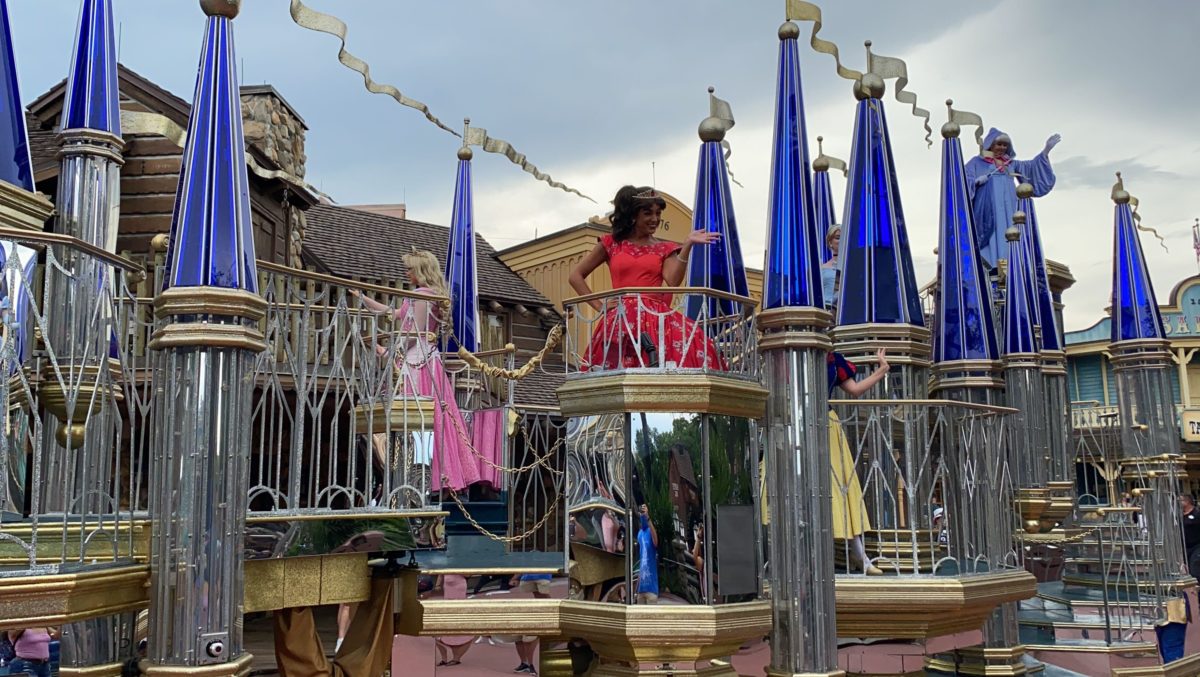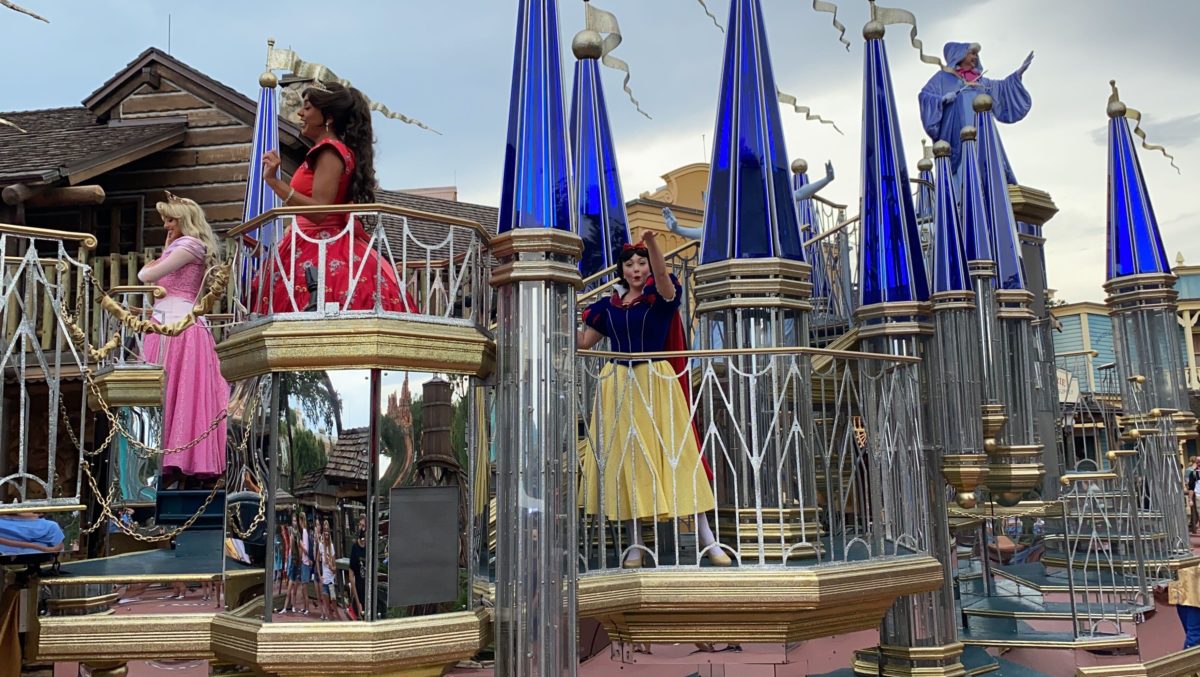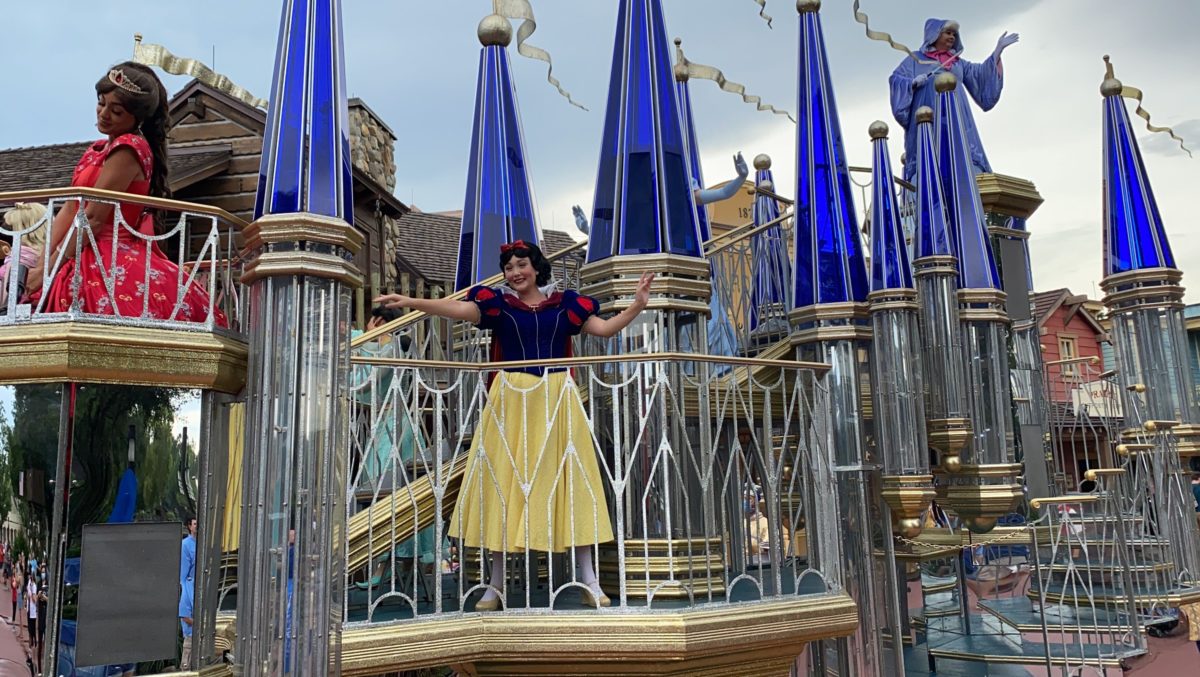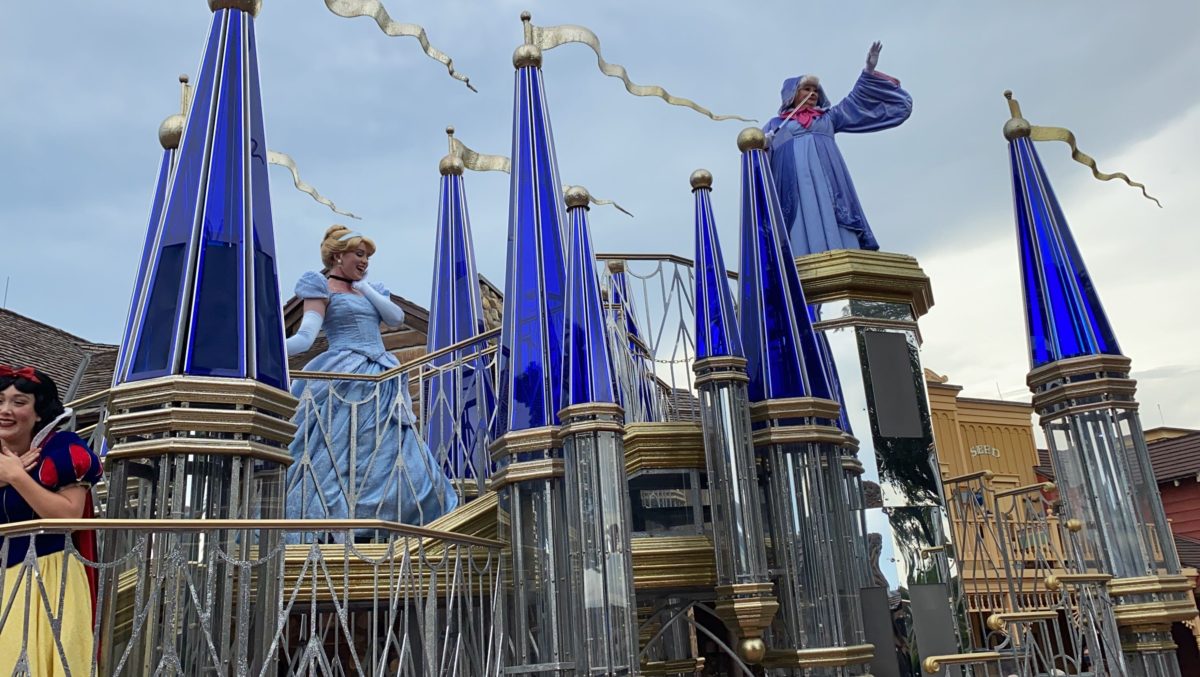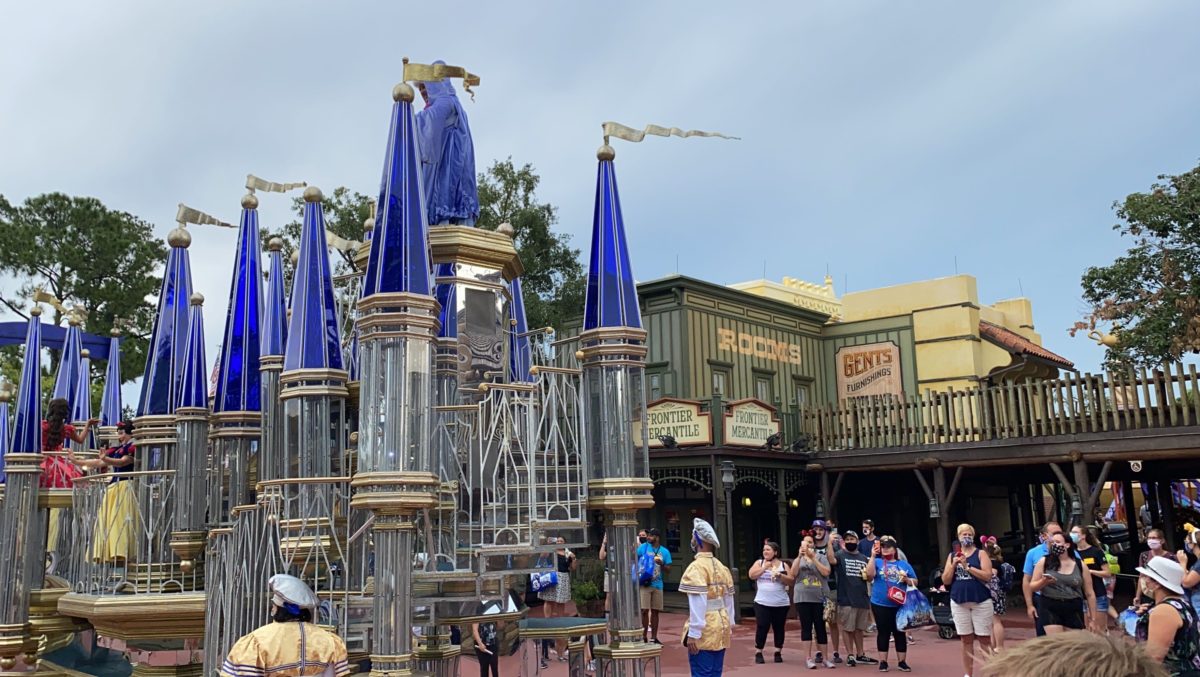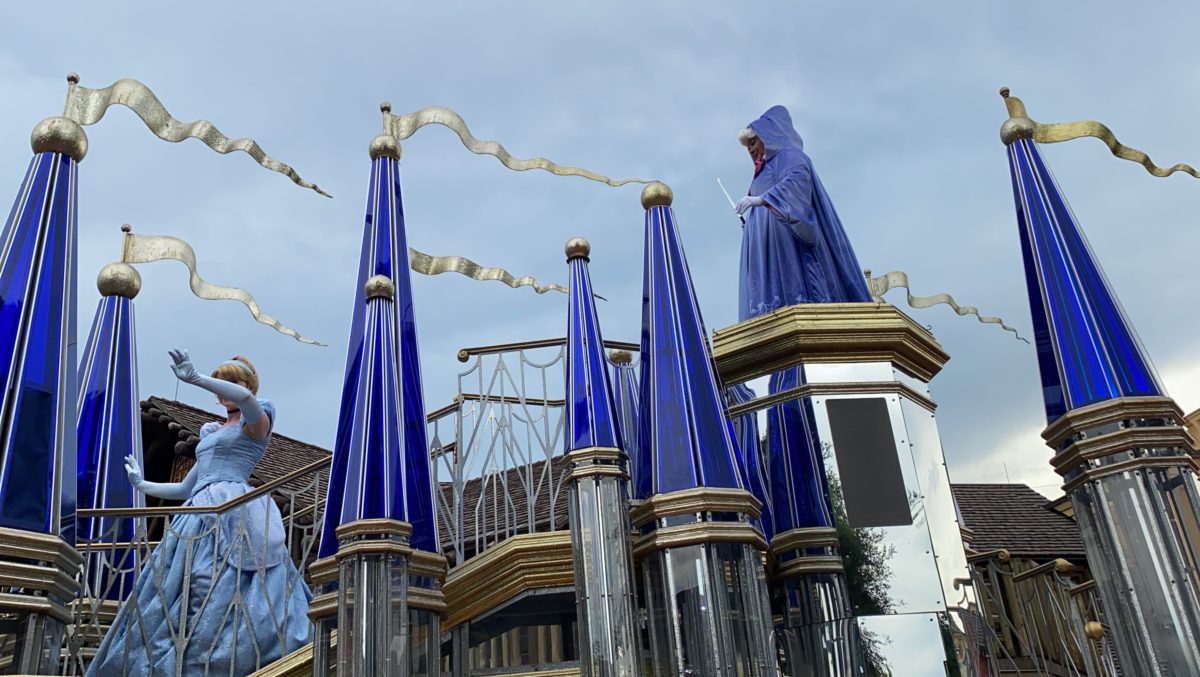 High atop the float is the Fairy Godmother, smiling down at guests and waving her wand, bringing magic to all those in the kingdom.
You can watch the full Royal Princess Processional in our YouTube video below:
Are you looking forward to seeing the princesses when you return to the parks?
In the meantime, check out the brand-new "A Goofy Cavalcade", which also made its debut today.