It's the world according to Goofy! In lieu of traditional character meet and greets or stage shows, Magic Kingdom has implemented character cavalcades and processionals throughout the park, allowing guests to take socially-distanced selfies and videos of their favorite characters. Announced as part of the park reopening entertainment in the Magic Kingdom, there are five differently-themed character experiences:
Mickey & Friends Cavalcade
A Goofy Cavalcade
Tinker Bell & the Lost Treasure
One of the cavalcades we were most excited for was the "A Goofy Cavalcade" which features our pal Goofy, Max, Clarabelle Cow, Panchito, and José Carioca.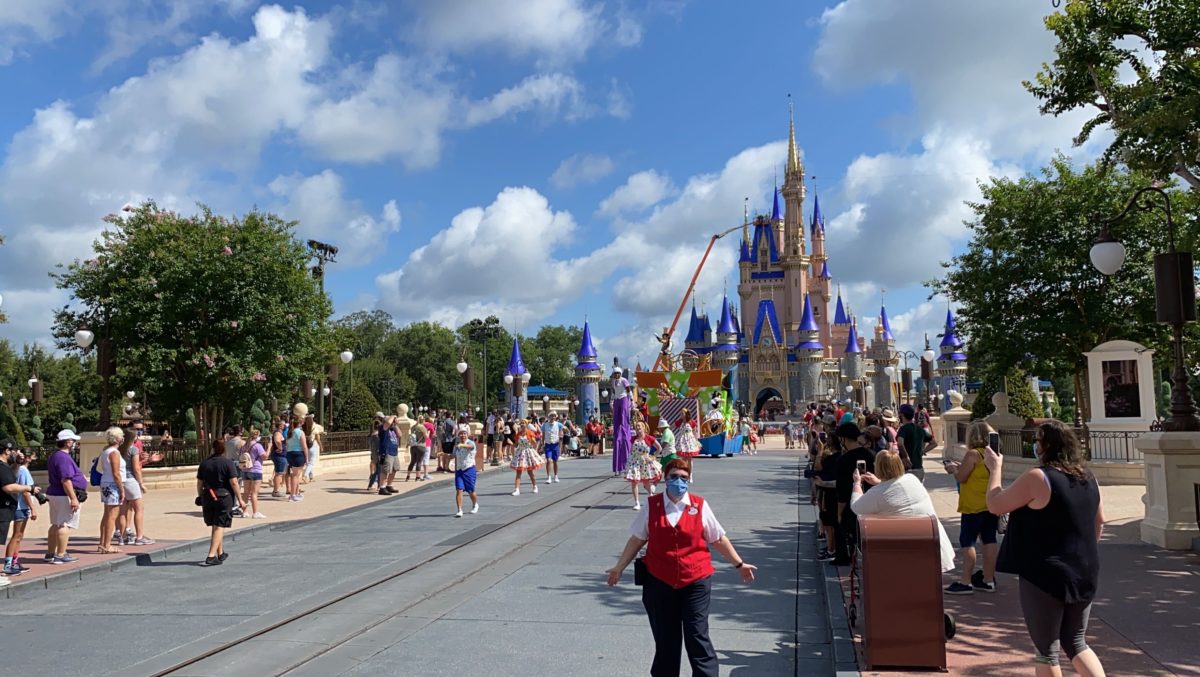 Even with face masks and social distancing, there's still nothing like seeing dancers and characters making their way down Main Street, U.S.A.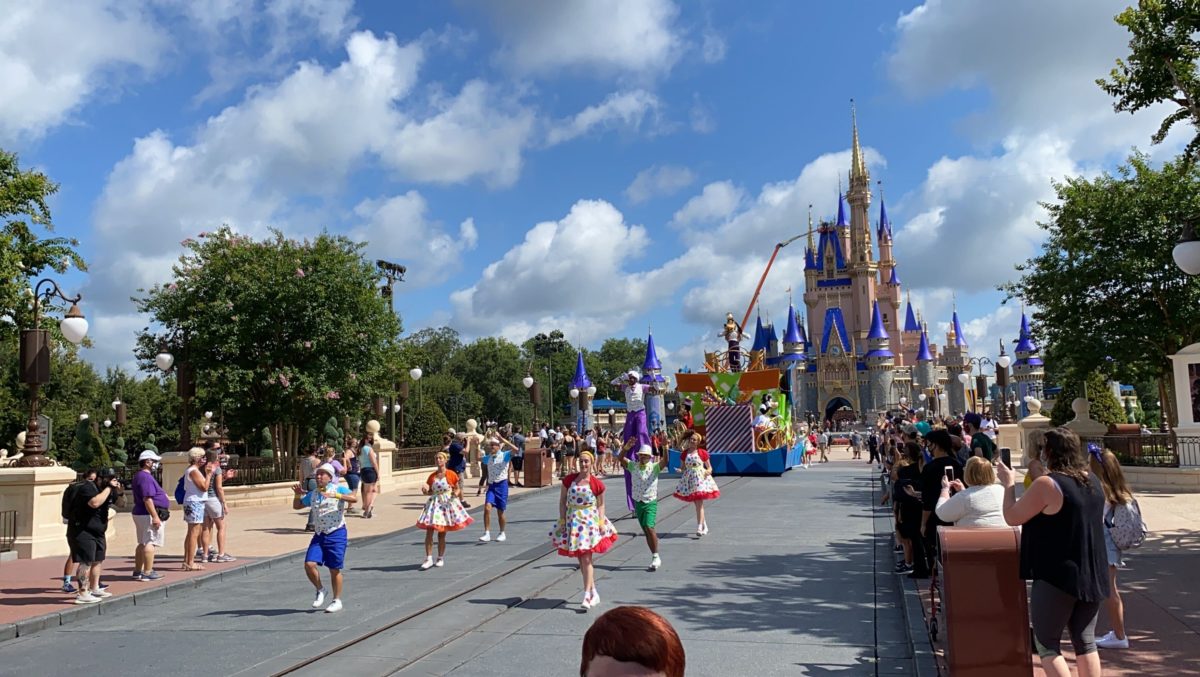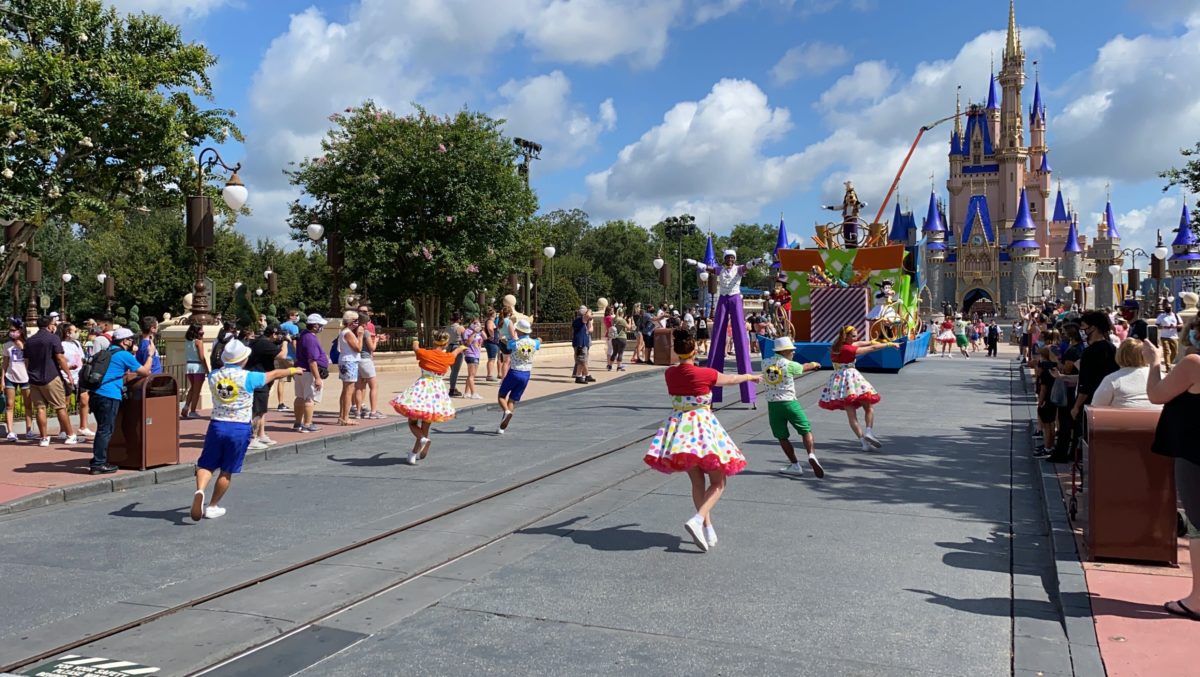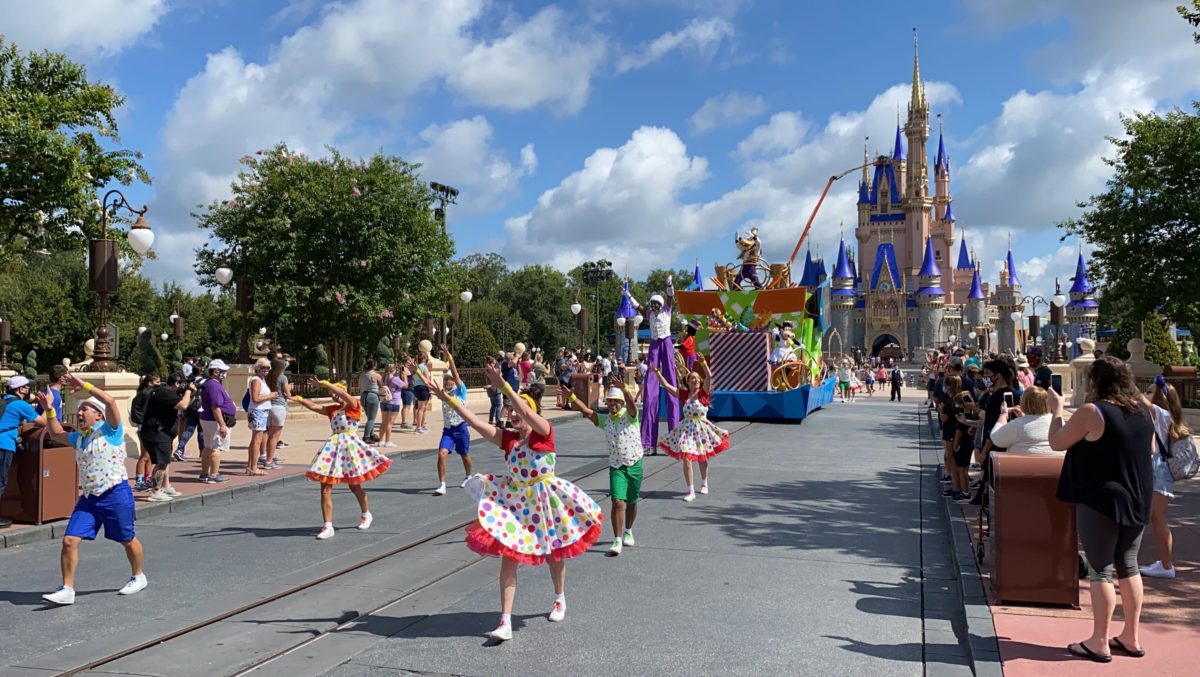 The dancers do not wear face masks during this procession, unlike guests and their fellow cast members.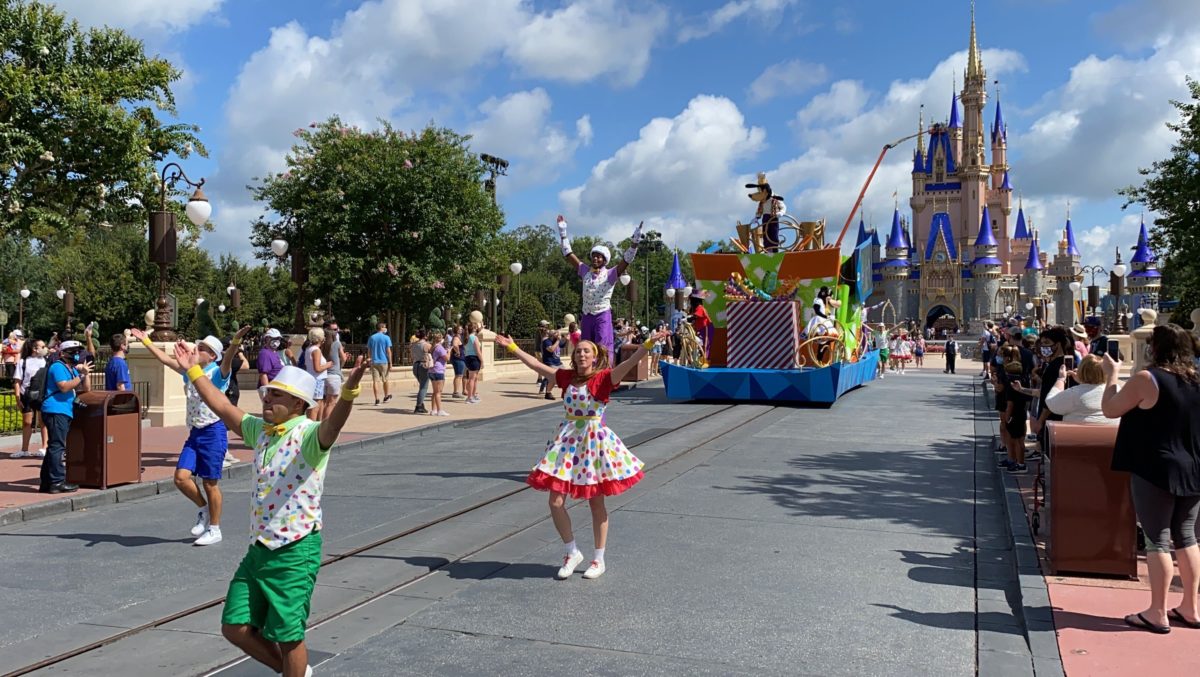 There's even a dancer on stilts! That's one way to social distance.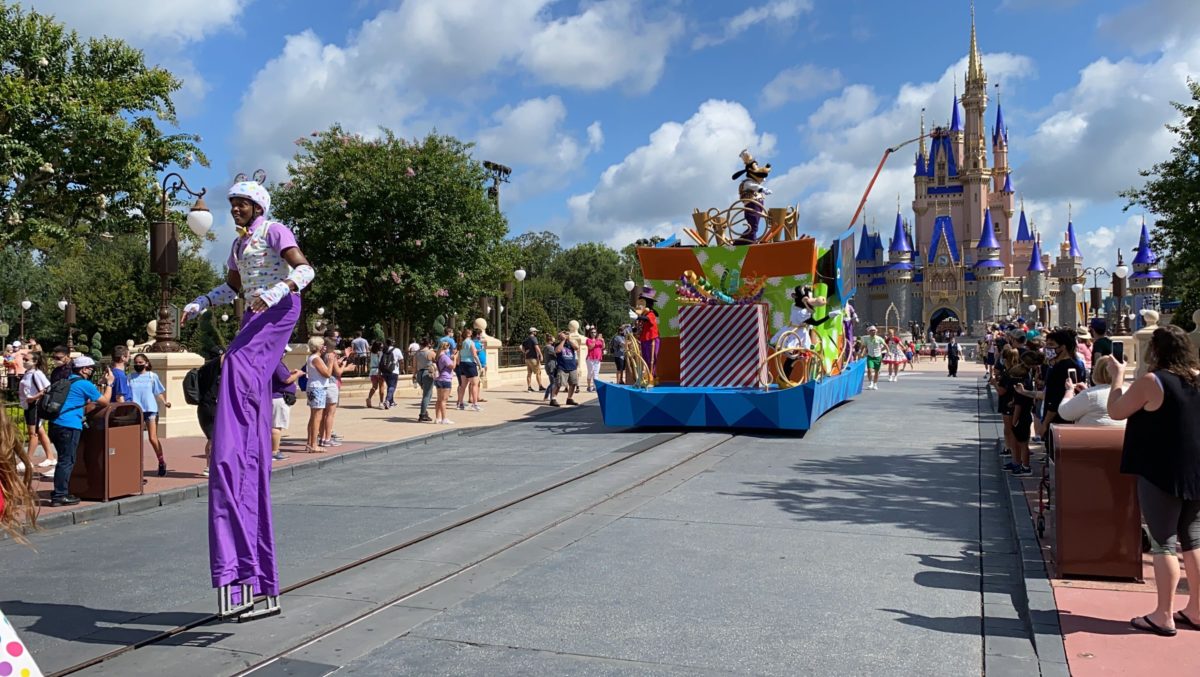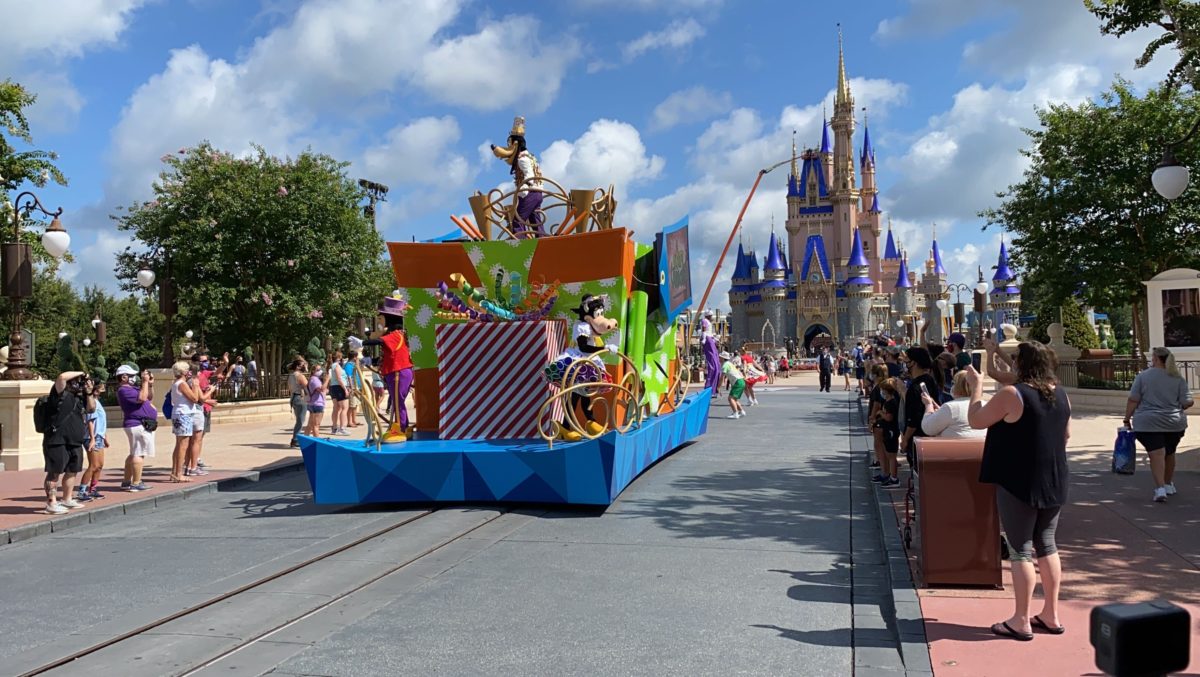 Here comes Goofy and the gang!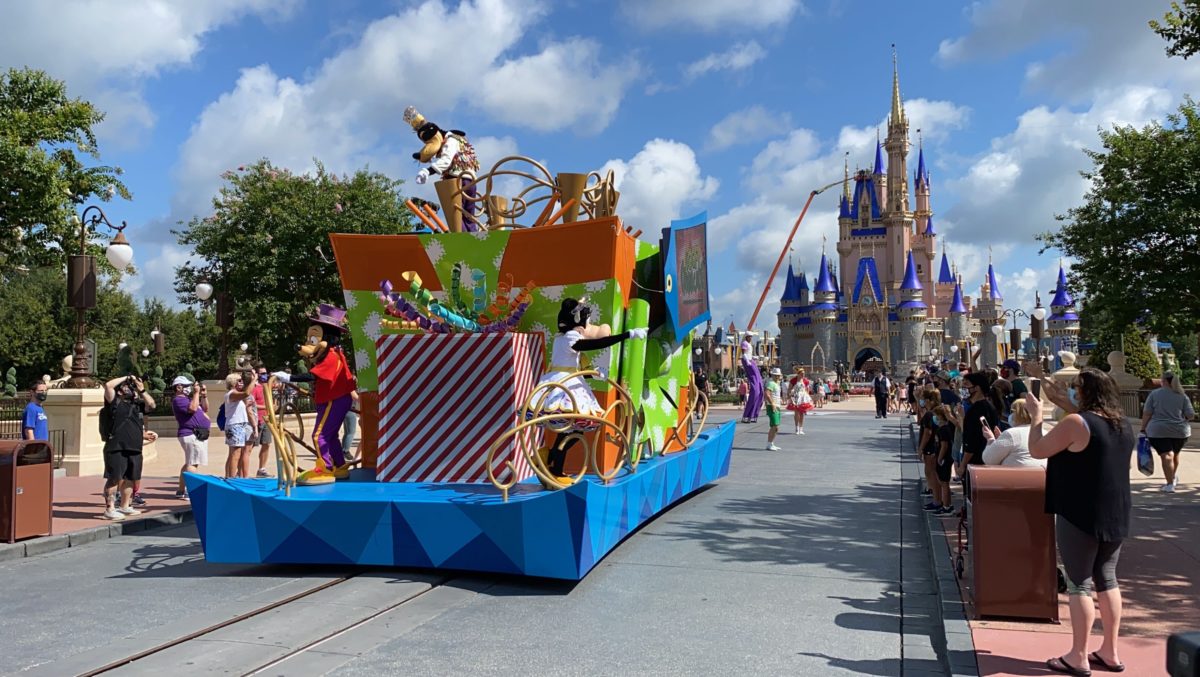 As the float heads down Main Street, U.S.A., Max and Clarabelle Cow appear at the front of the float, which is repurposed from the temporarily unavailable Move It! Shake It! MousekeDance It! Street Party.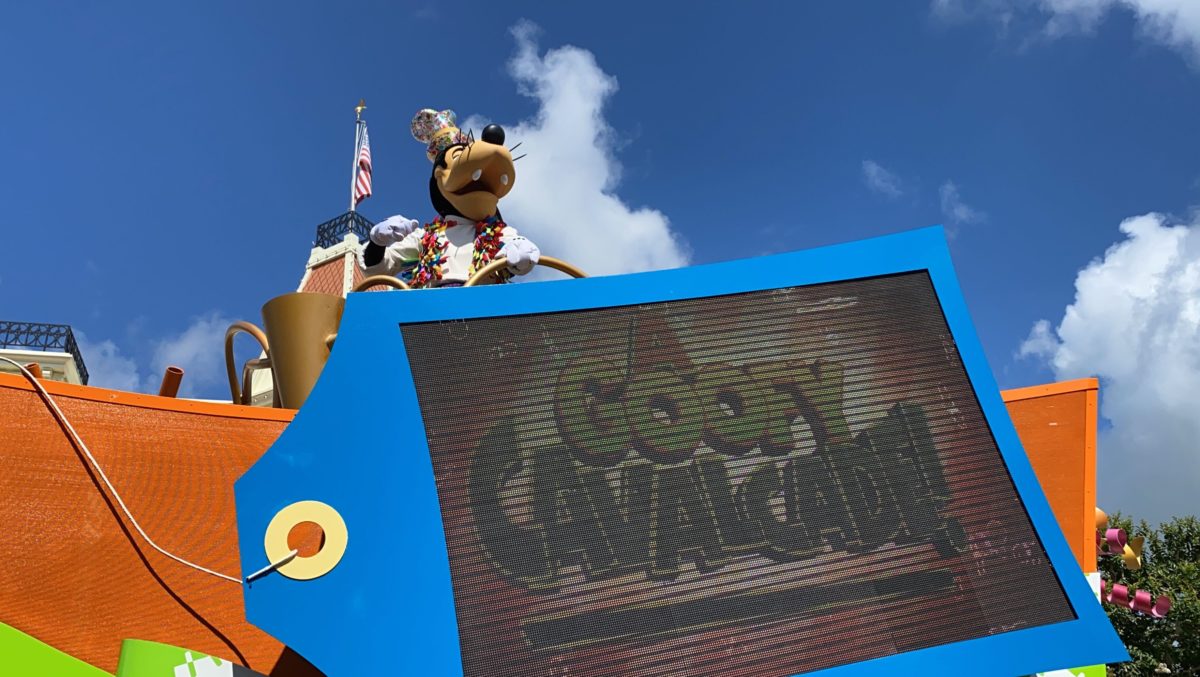 Guests are back, and Goofy is ready to party!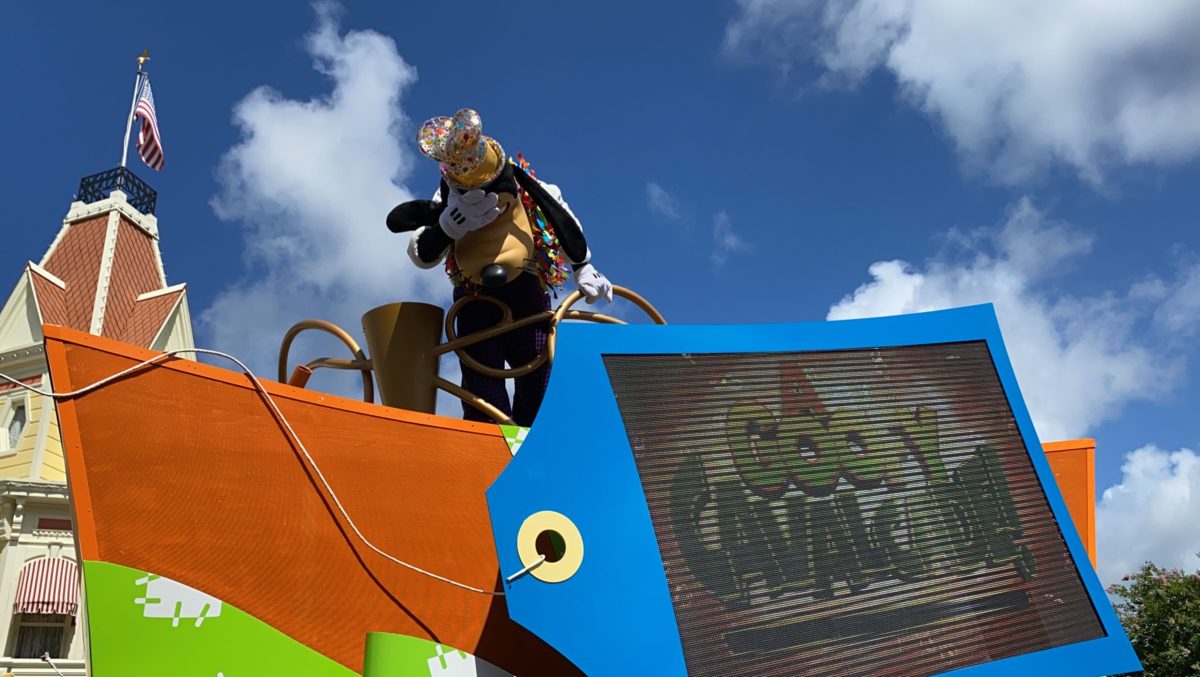 This is Goofy's reaction when he sees guests not wearing their masks correctly.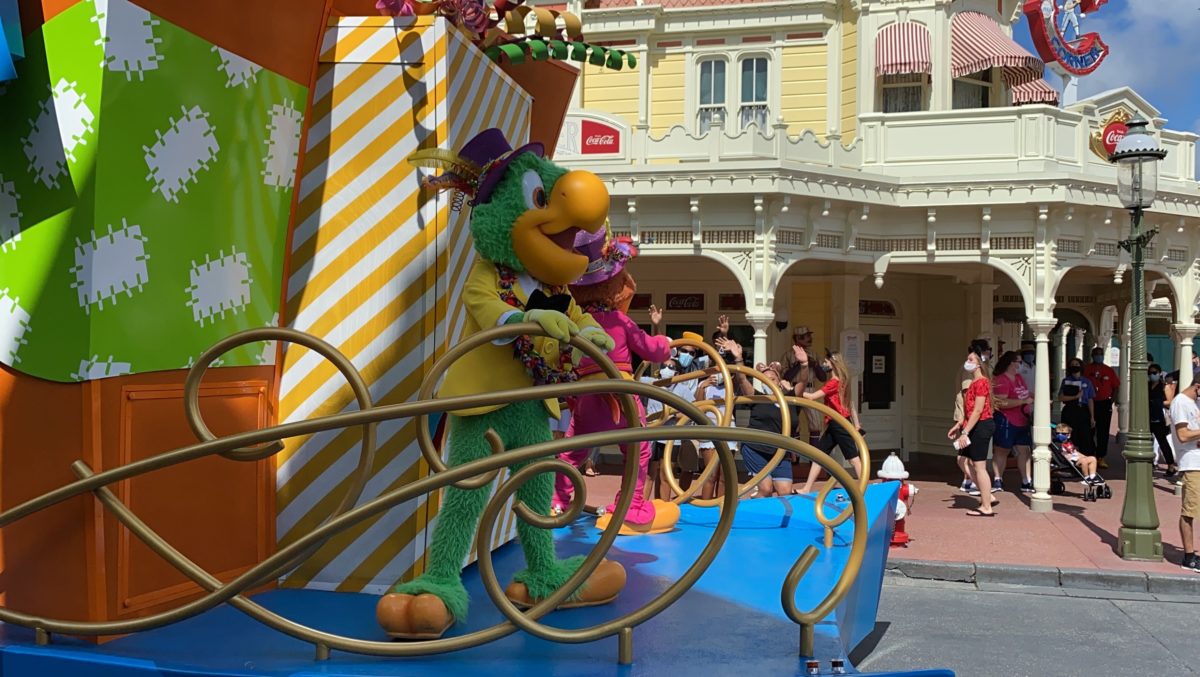 José Carioca and Panchito appear at the back of the float, perhaps as a nod to Goofy's appearance in Saludos Amigos, which featured Carioca.
Unfortunately, it's only the Two Caballeros on this float, though I doubt Disney would have a number of cavalcades and not include Donald Duck somewhere.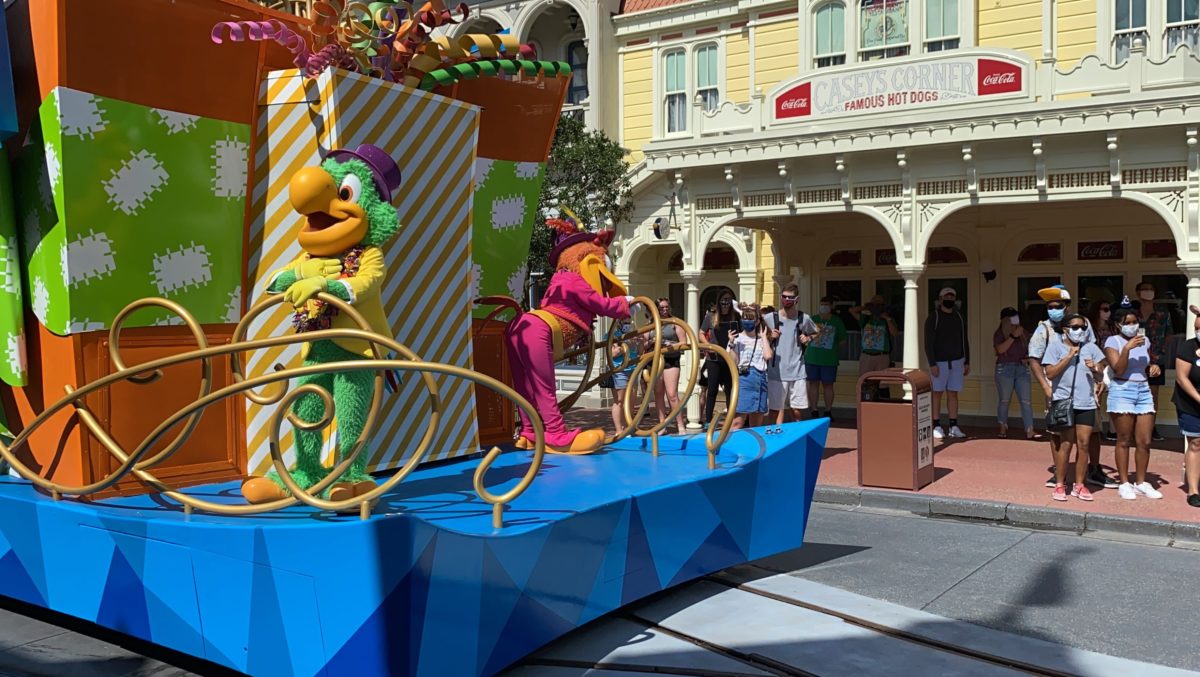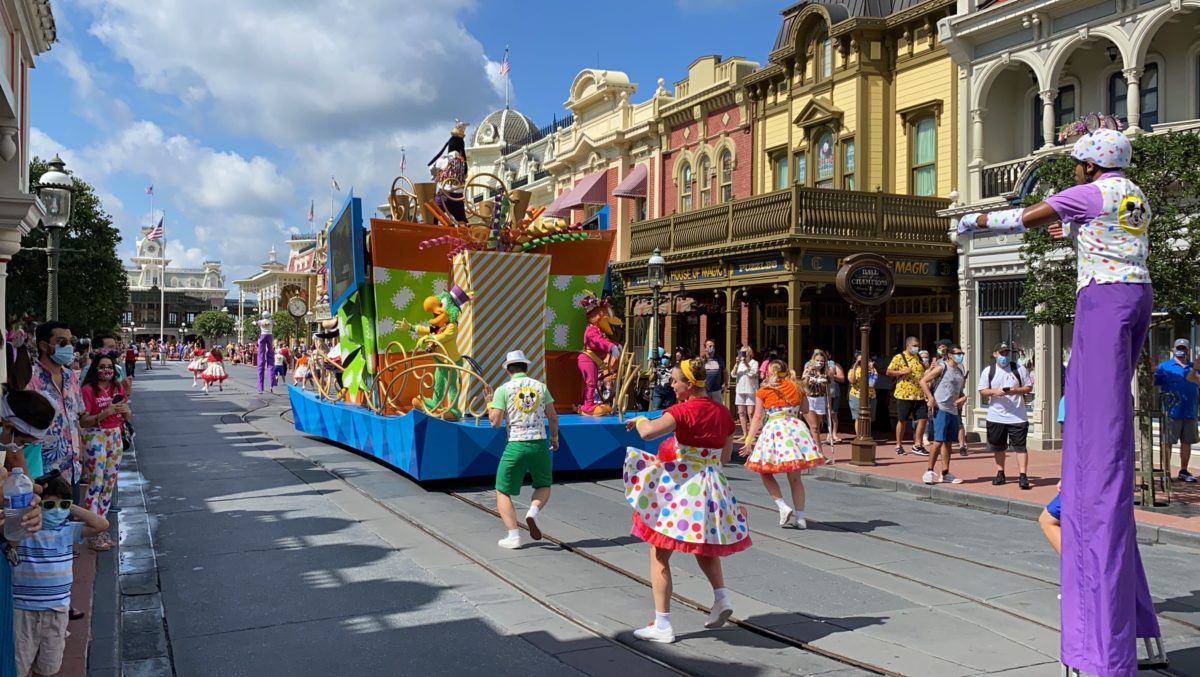 This is such a nice way to still include characters in the park while still spreading Disney magic. You can check out "A Goofy Cavalcade" in our YouTube video below!
We hope these images back at the Magic Kingdom bring an extra dose of magic to your day! Stay tuned as we cover even more reopening previews at Walt Disney World, as well as the official reopenings later this week.