With the reopening of the Magic Kingdom for Cast Member previews today, it's time to hop aboard an oversized Hunny Pot and take a trip through the Hundred-Acre Wood in The Many Adventures of Winnie the Pooh. However, with new health and safety guidelines in place, we found there were a couple of modifications throughout the attraction queue. Oh, bother.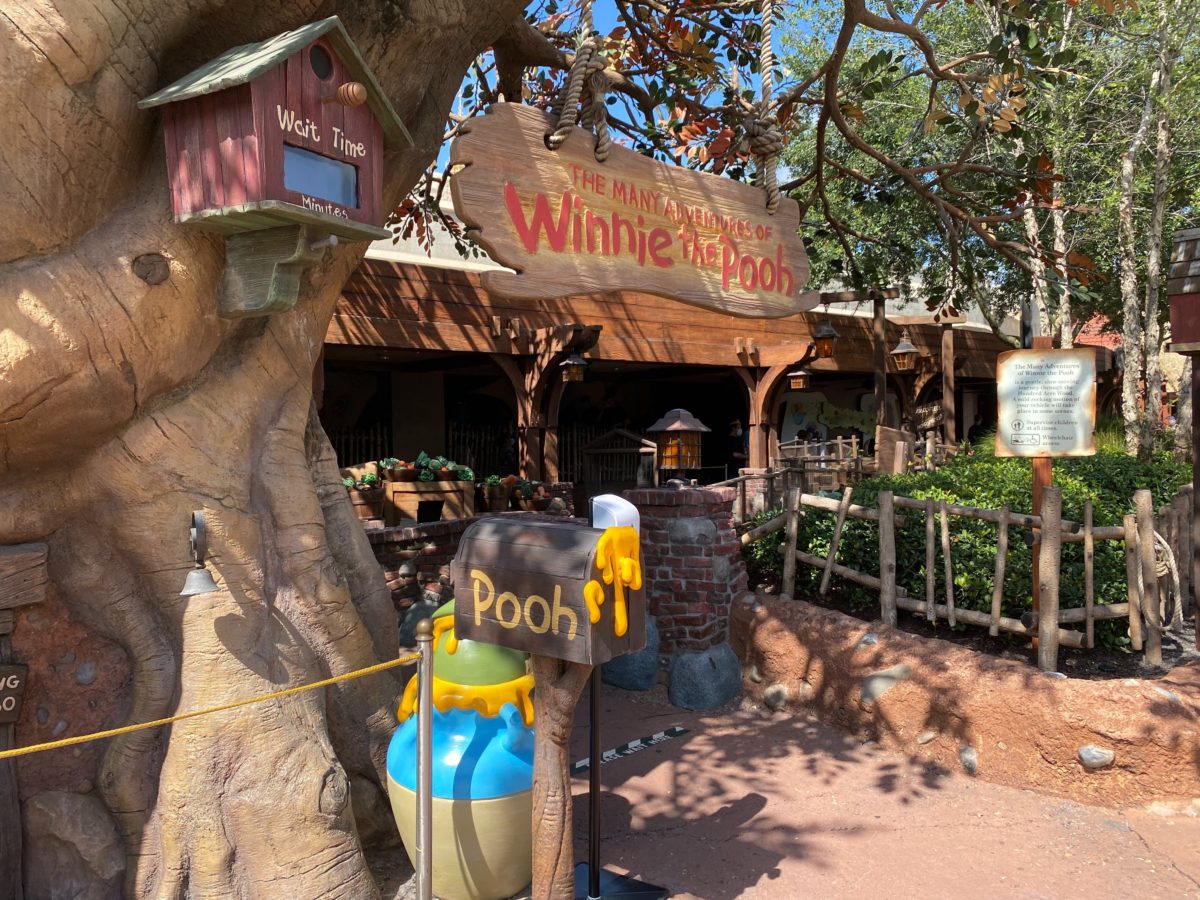 With limited capacity during the reopening previews, there's virtually no line for the popular family attraction. As a reminder, FastPass+ has been temporarily discontinued, so all open attractions are stand-by only. The adjacent tree house is closed.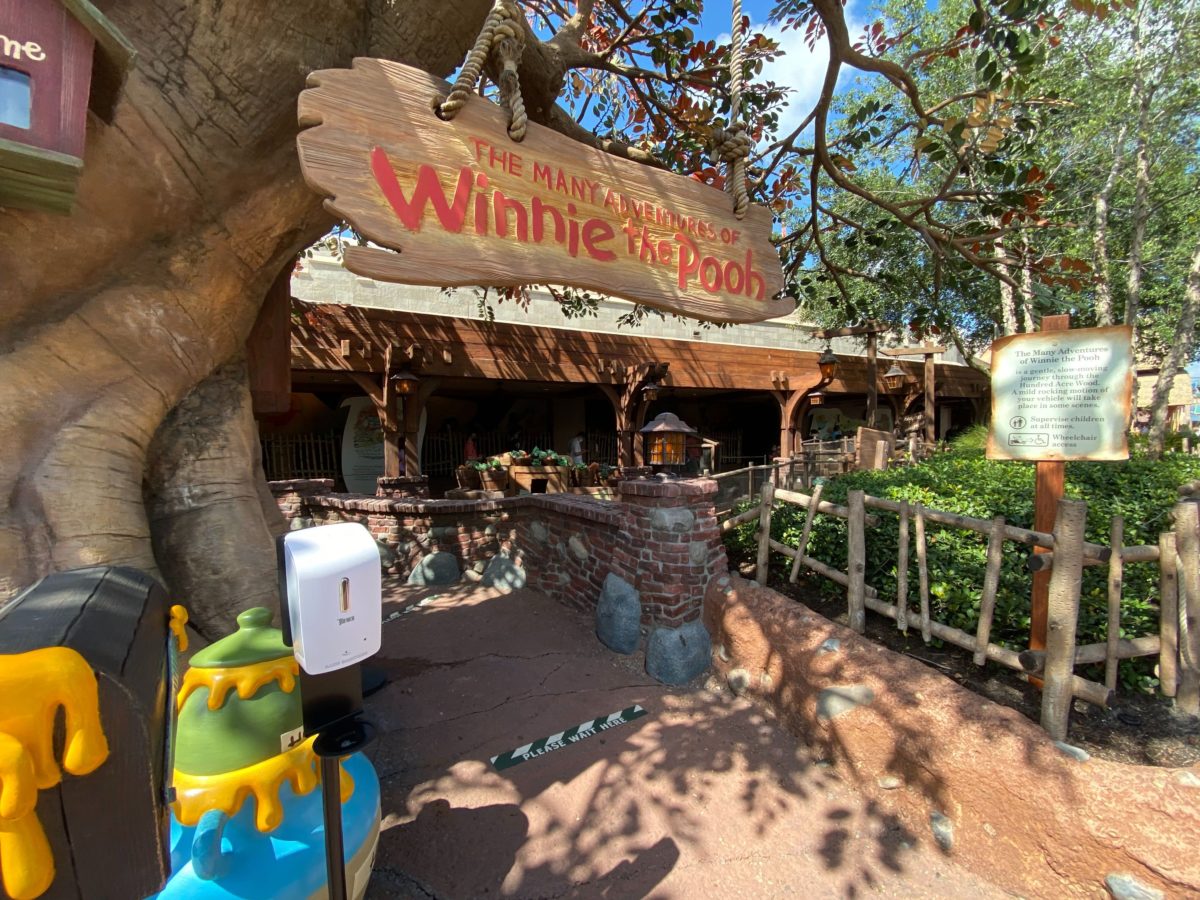 As you enter the queue, a hand sanitizer dispenser is available.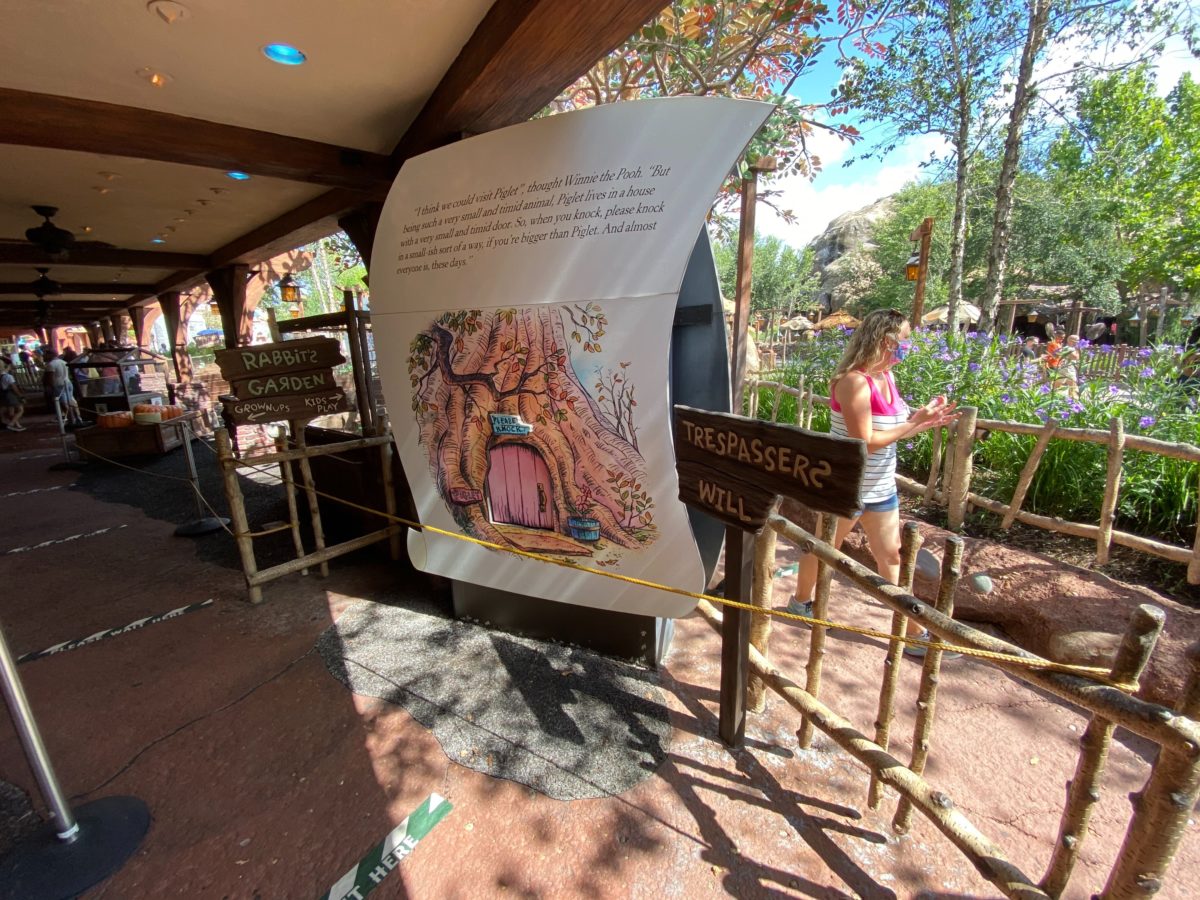 All high-touch points have been roped off throughout the queue. Despite this being a popular kids' play area, it's in everyone's best interest to minimize unnecessary contact with surfaces. In this storybook page, you can typically open Piglet's door, but no longer.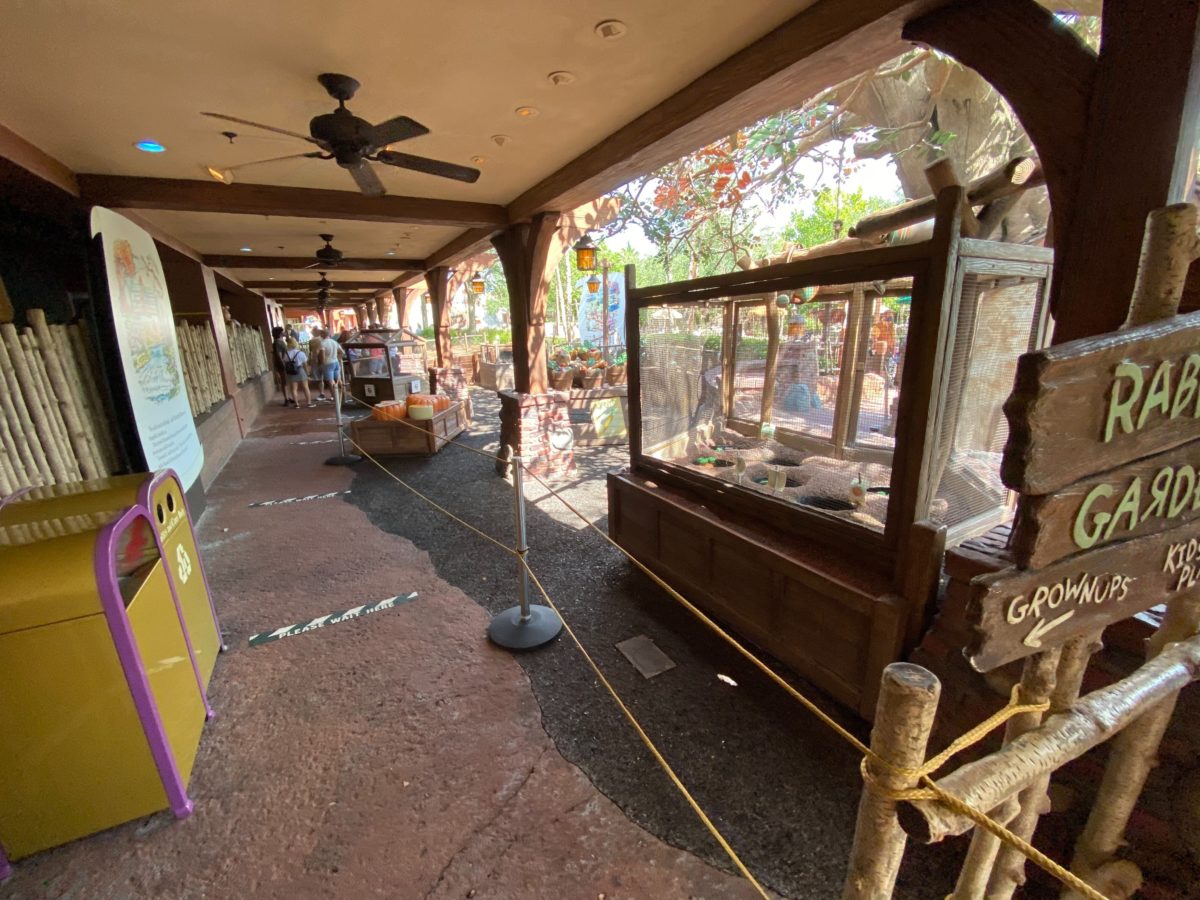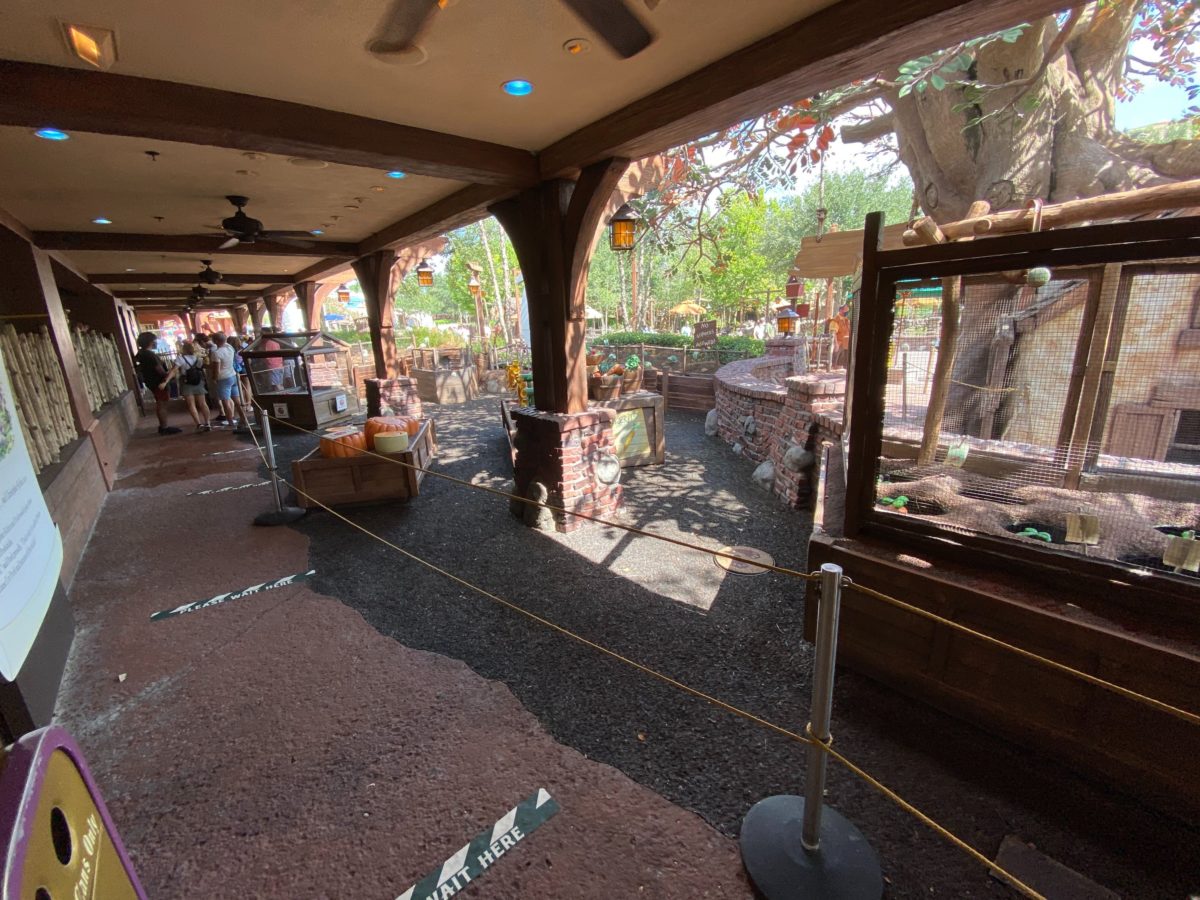 As a result, all of Rabbit's Garden is closed off.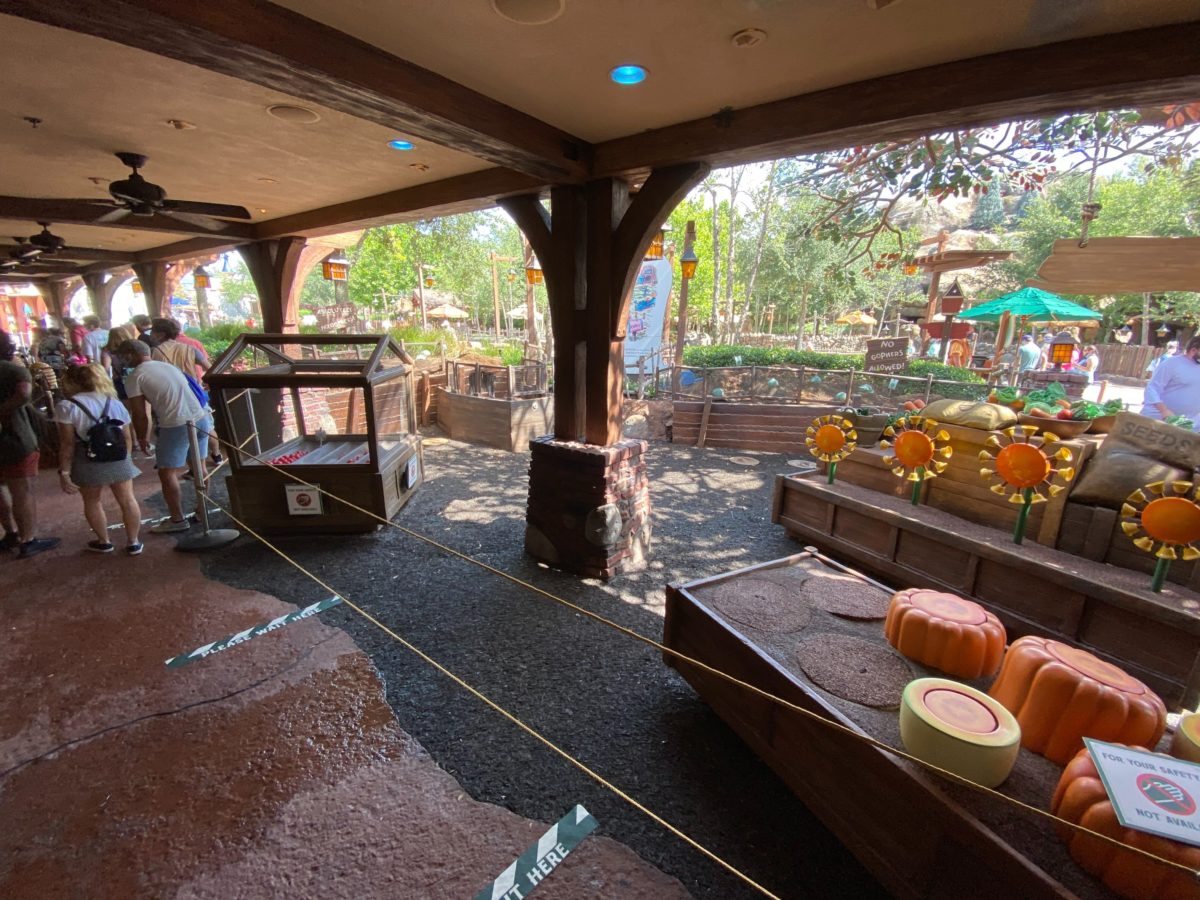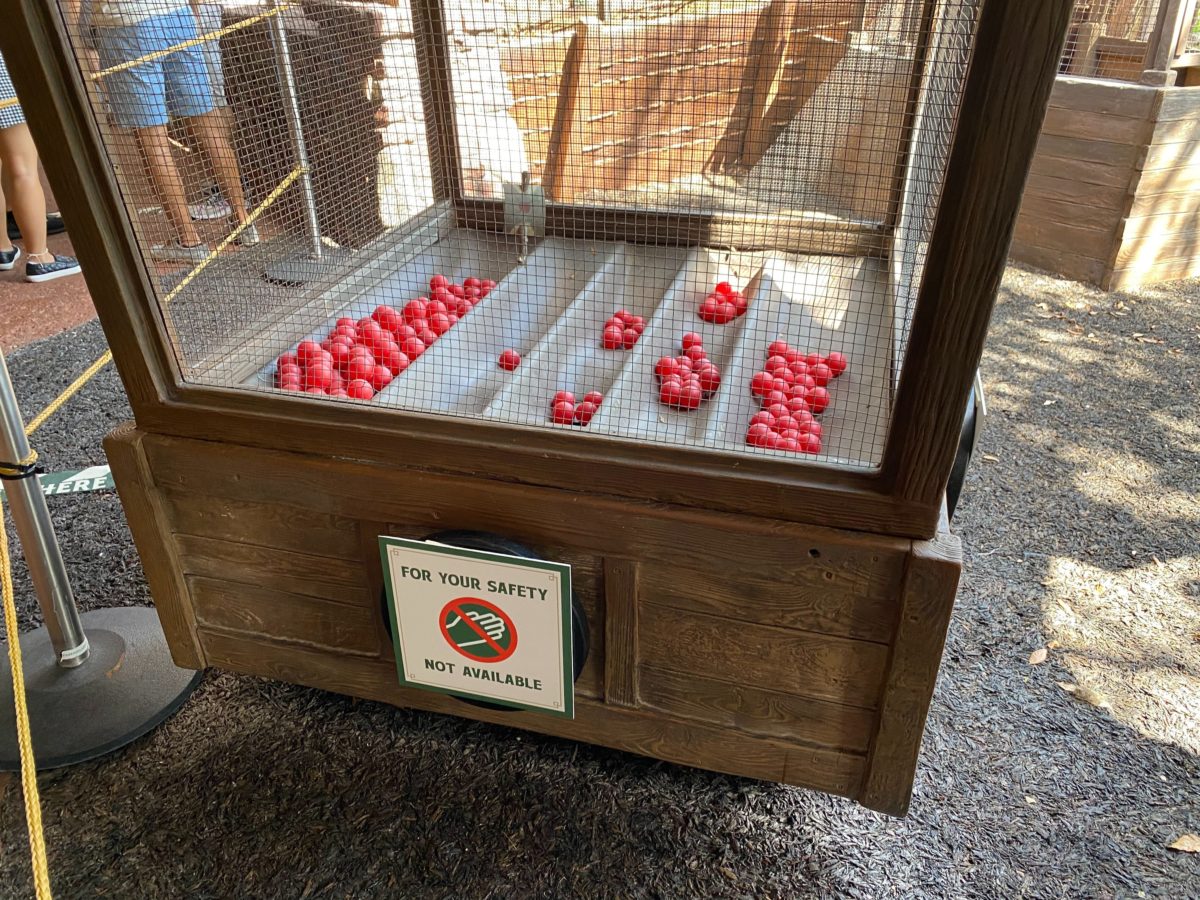 Signage is placed on most of the activity centers, indicating that they're not available for use.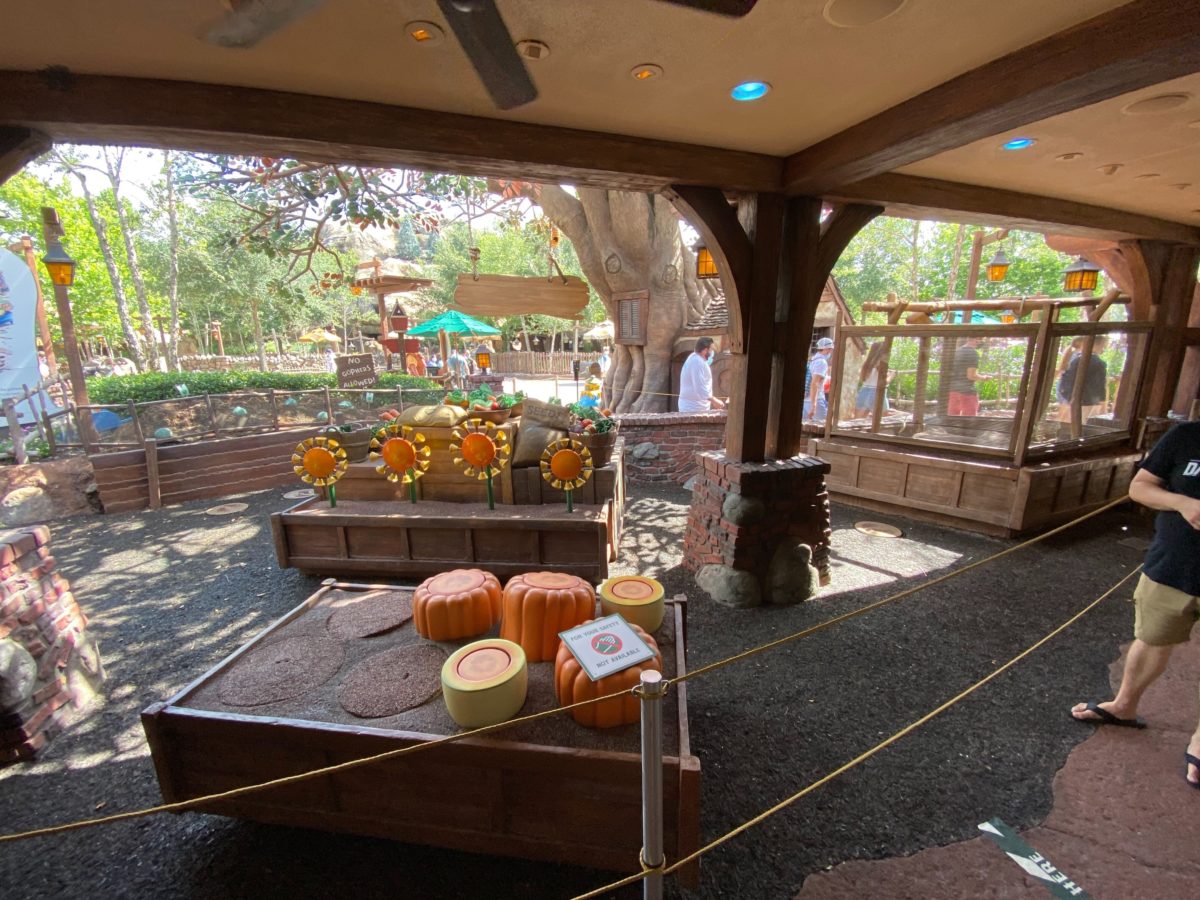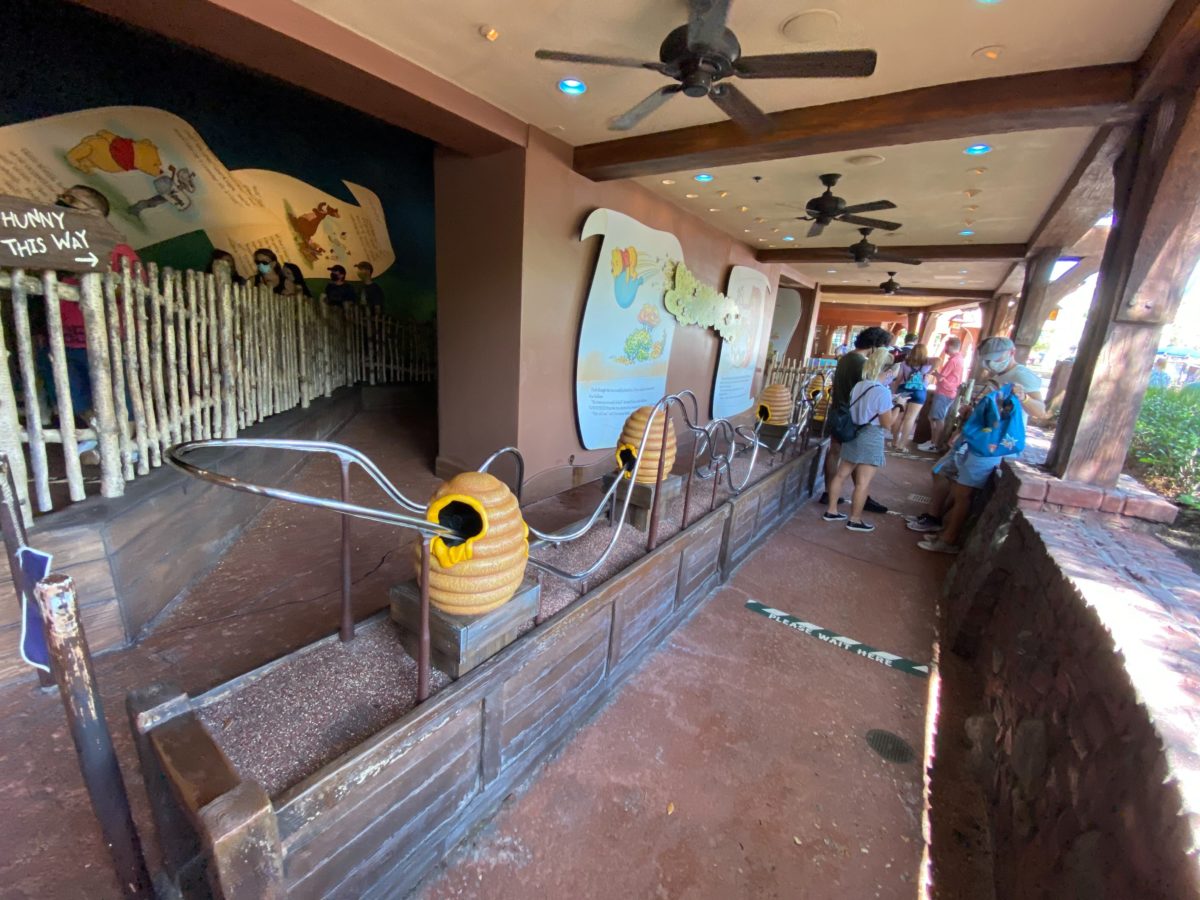 As it acts as a barrier within the queue, this honey centerpiece game hasn't been roped off. The toy bees that typically travel along the metal track have been removed, however.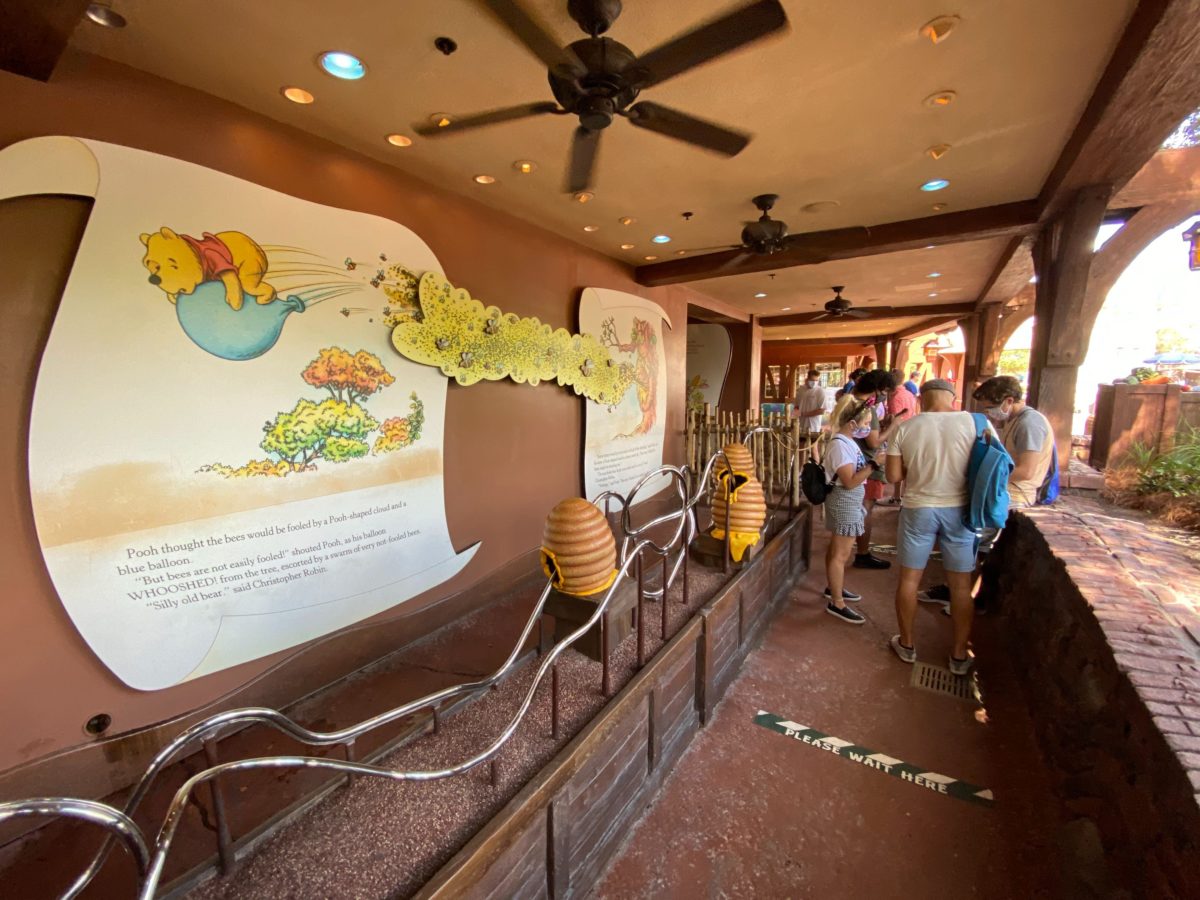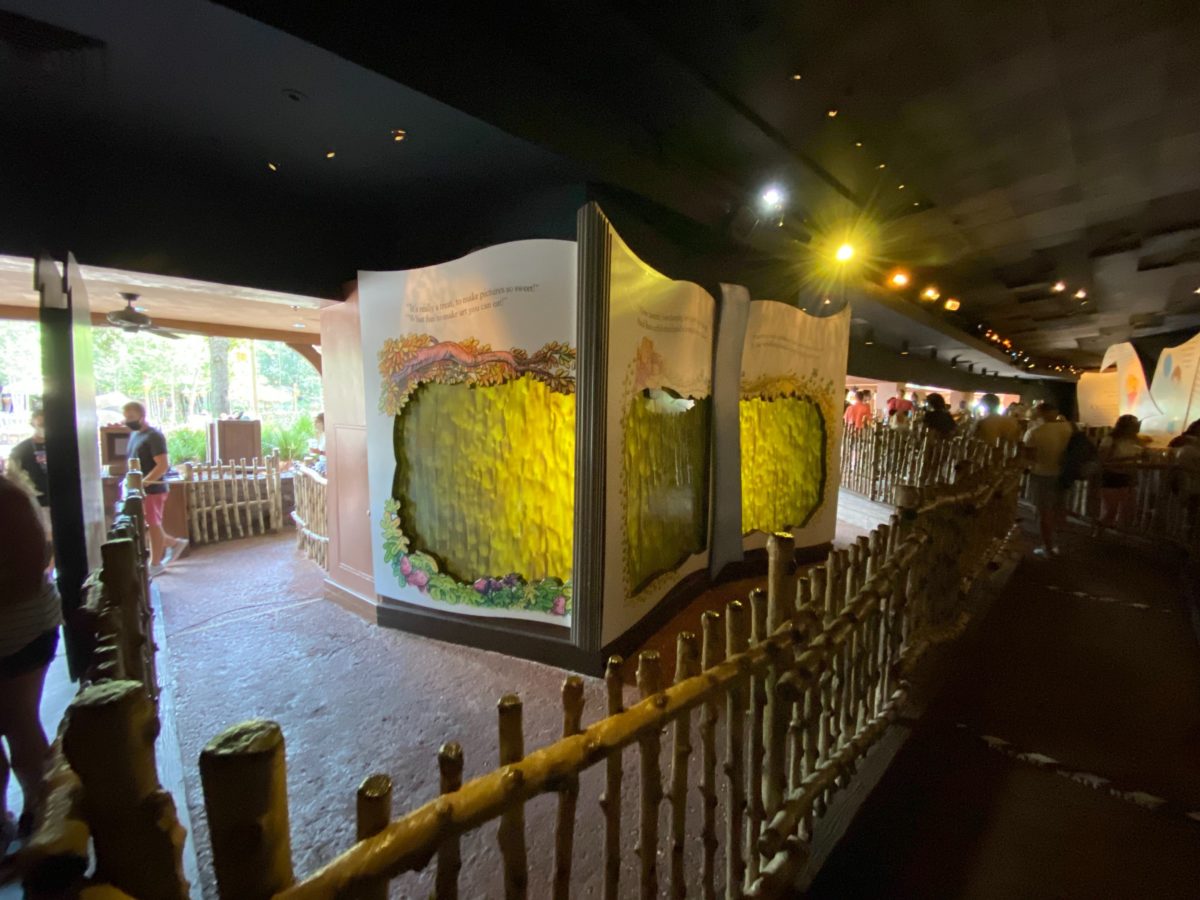 Since there's no need for switchbacks, the honey touchscreen wall is off-limits to guests.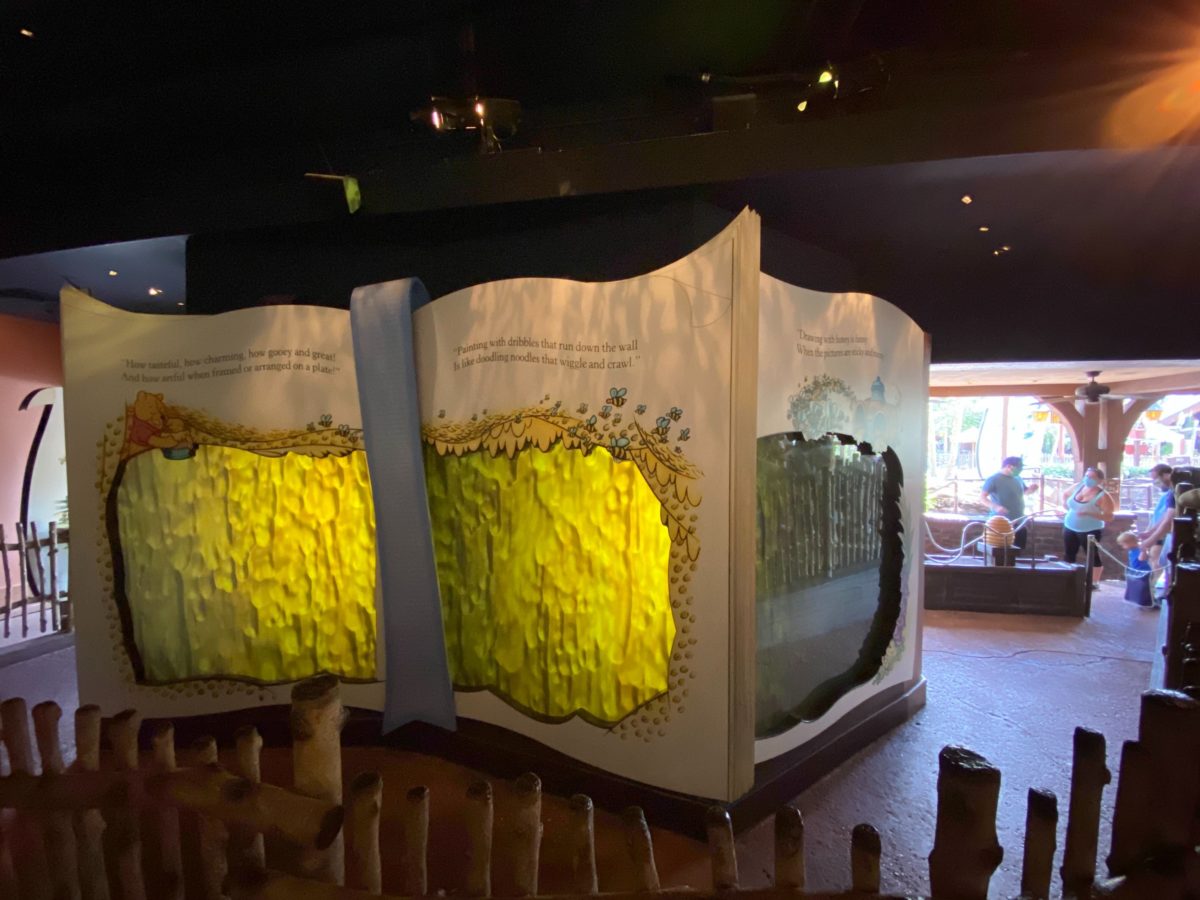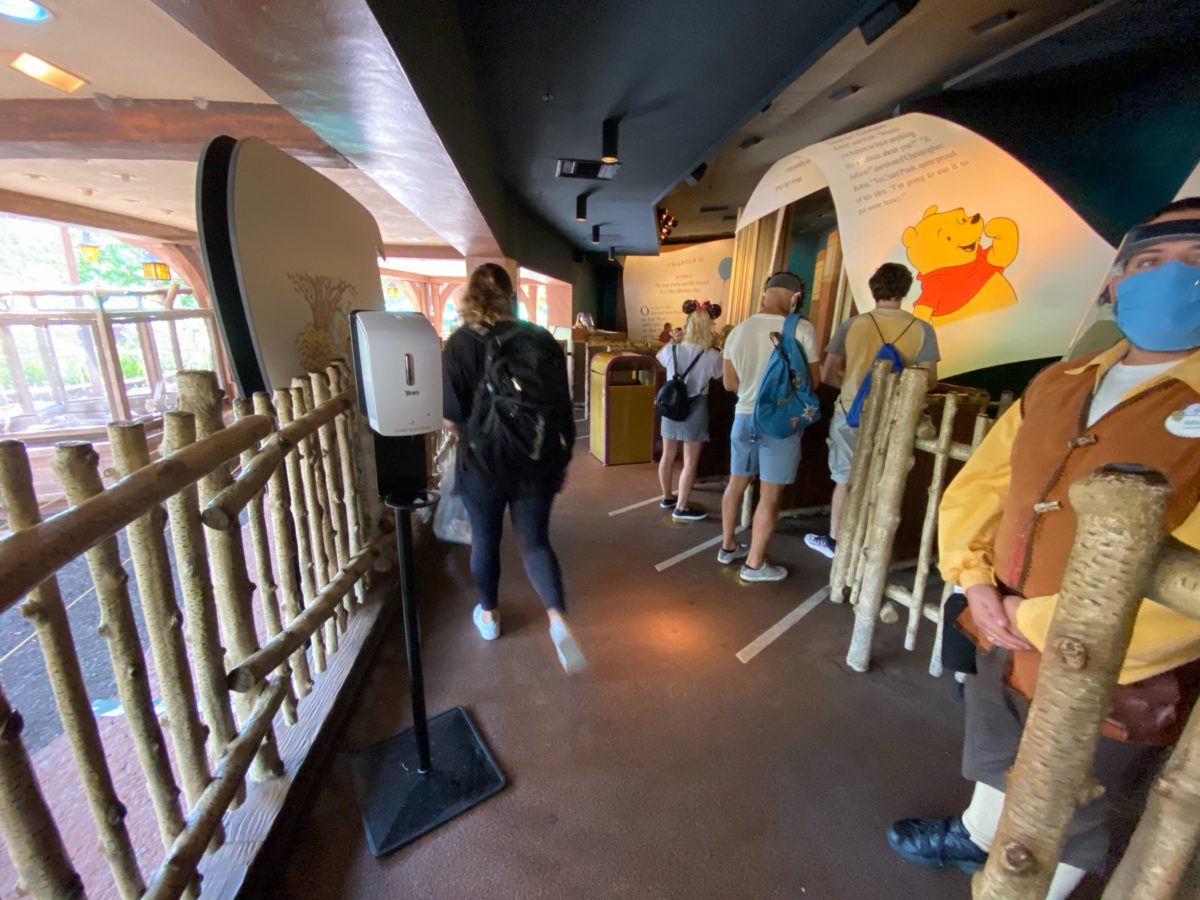 Additional hand sanitizer is available as you board the Hunny Pot and embark on your literary journey with Winnie the Pooh.
What do you think of the new modifications to the queue? While children are surely to miss the popular activity area, minimizing contact is key to keeping everyone health and safe for the reopening of Walt Disney World.