Greetings from EPCOT! We are at the World Showcase during Cast Member previews ahead of the park's official reopening, and a very special promenade is taking place…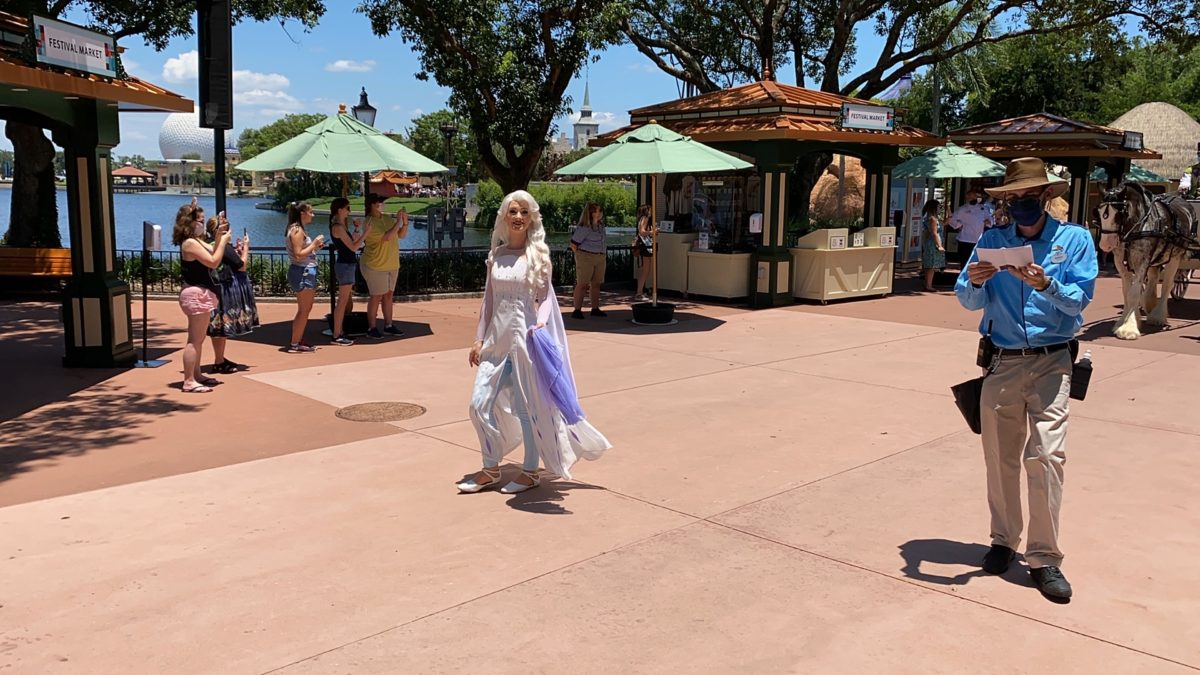 In lieu of the traditional meet and greets and character entertainment offerings, it was announced back in June that special character cavalcades would take place throughout the Walt Disney World parks instead. Now, we are delighted to witness the all-new "Frozen Promenade", as Queen Anna and Elsa venture into the unknown to wave to guests and allow them to take socially-distanced photos.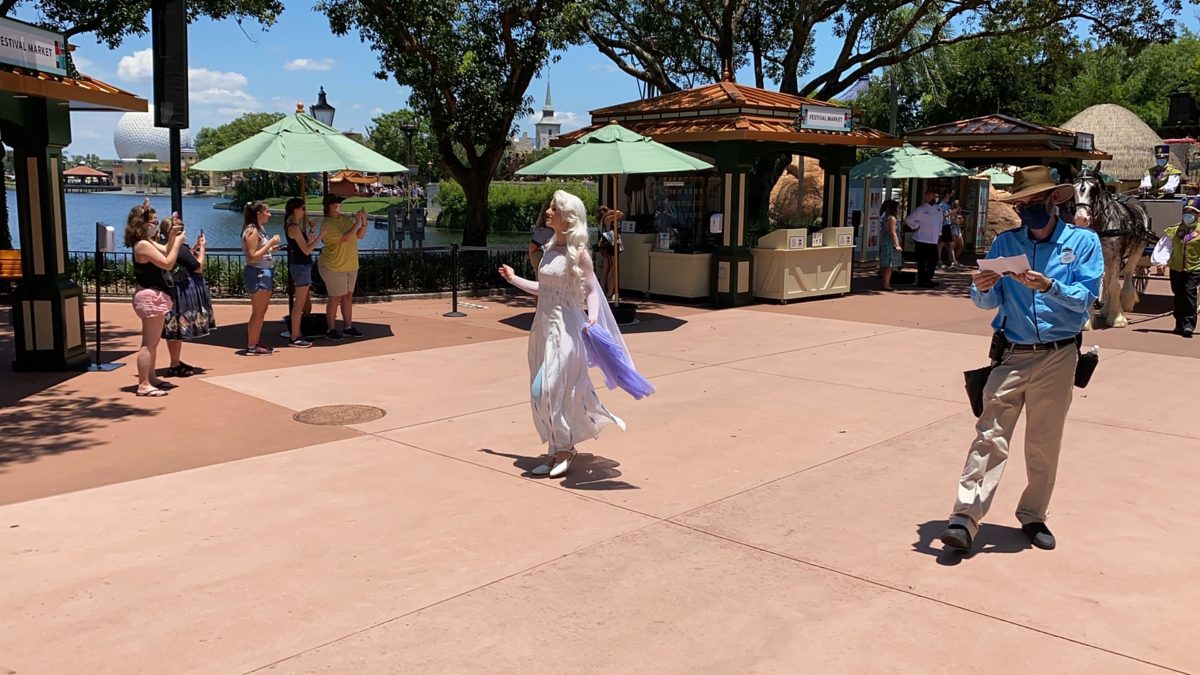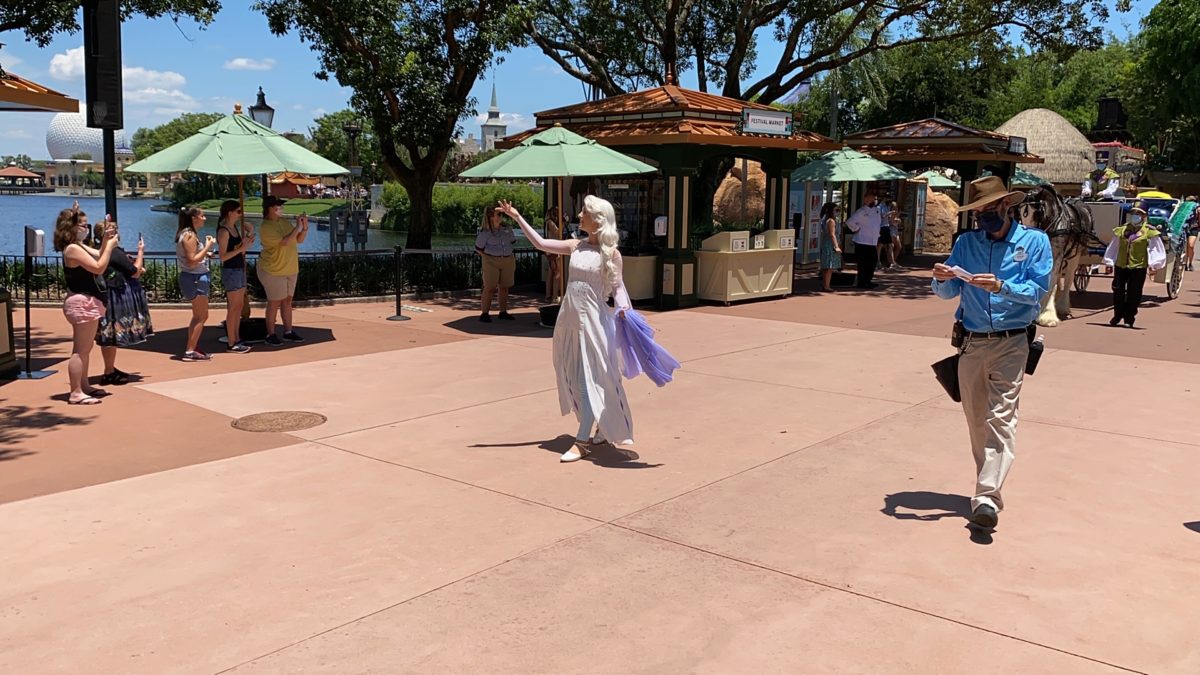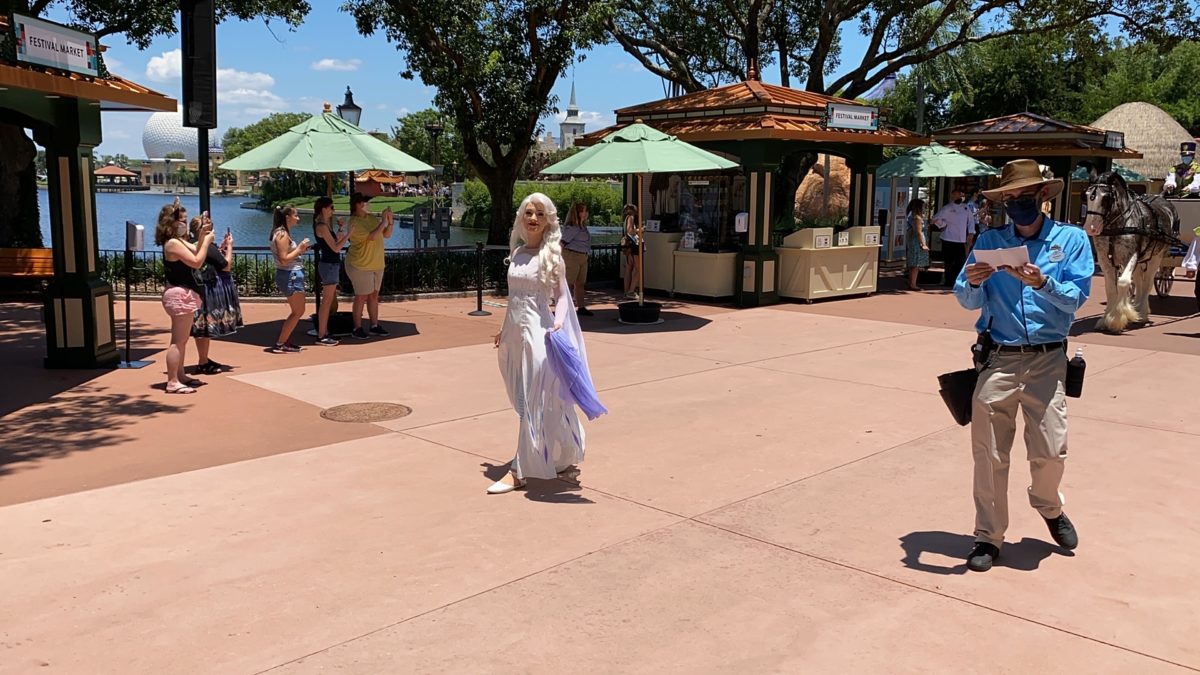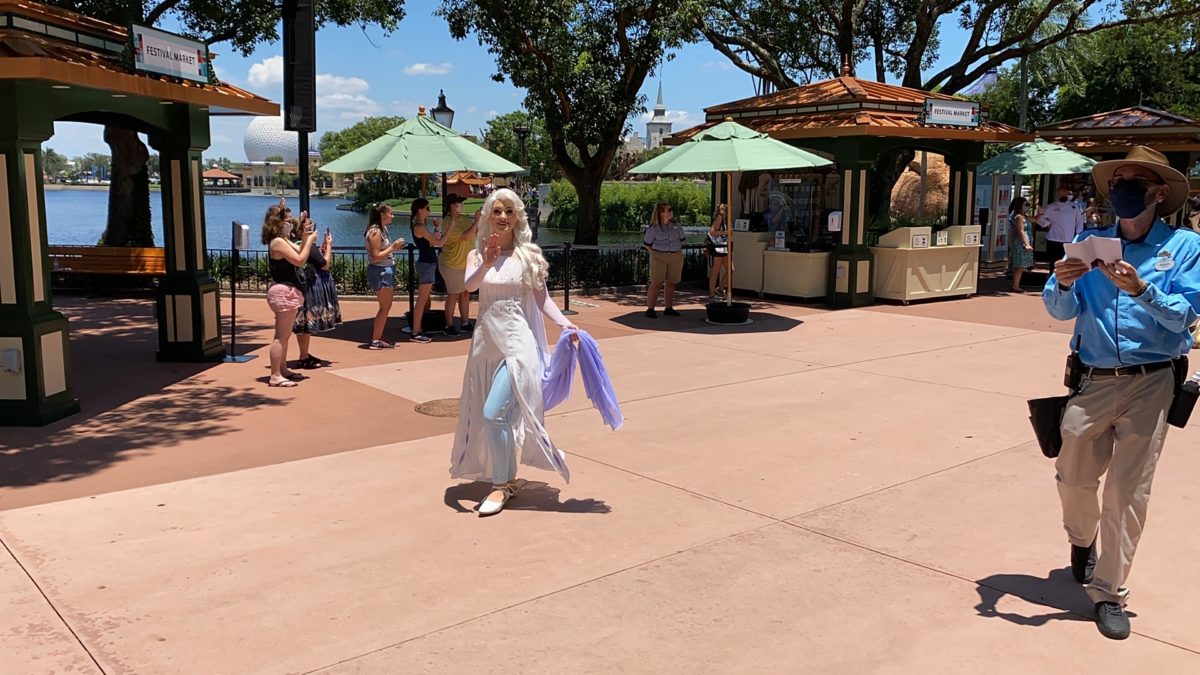 Elsa arrives first, leading the way in her stunning white gown, hair flowing. She is accompanied by a face-mask wearing cast member, who will ensure that guests do not come too close and maintain proper social distancing.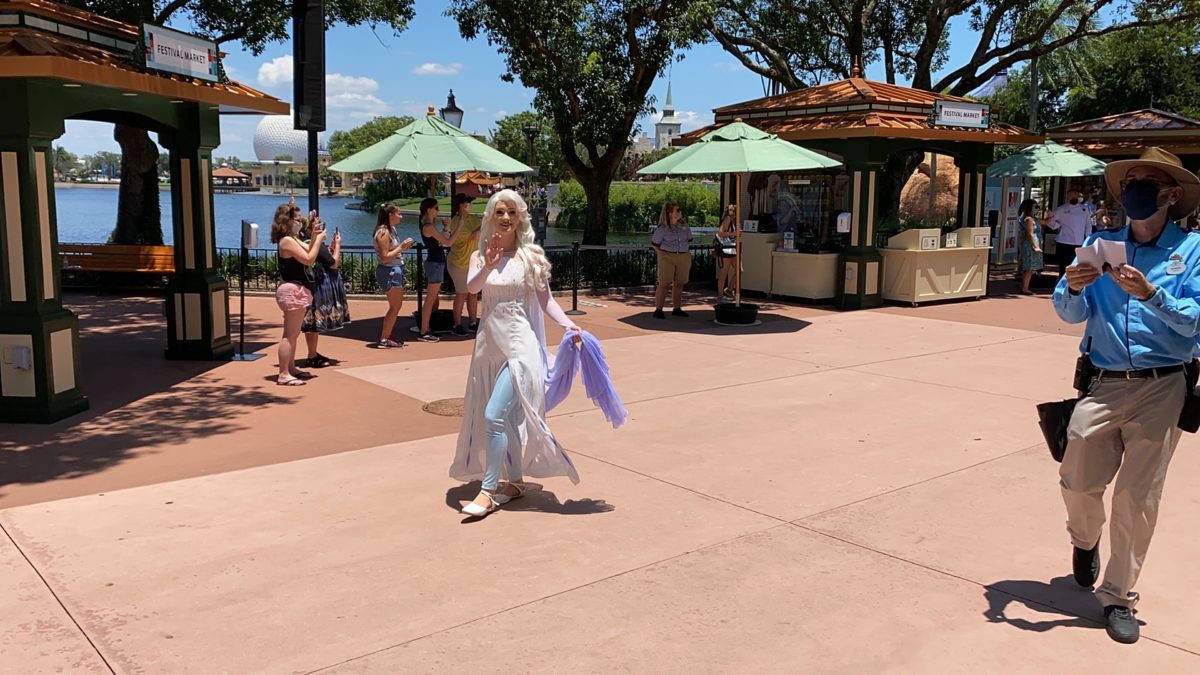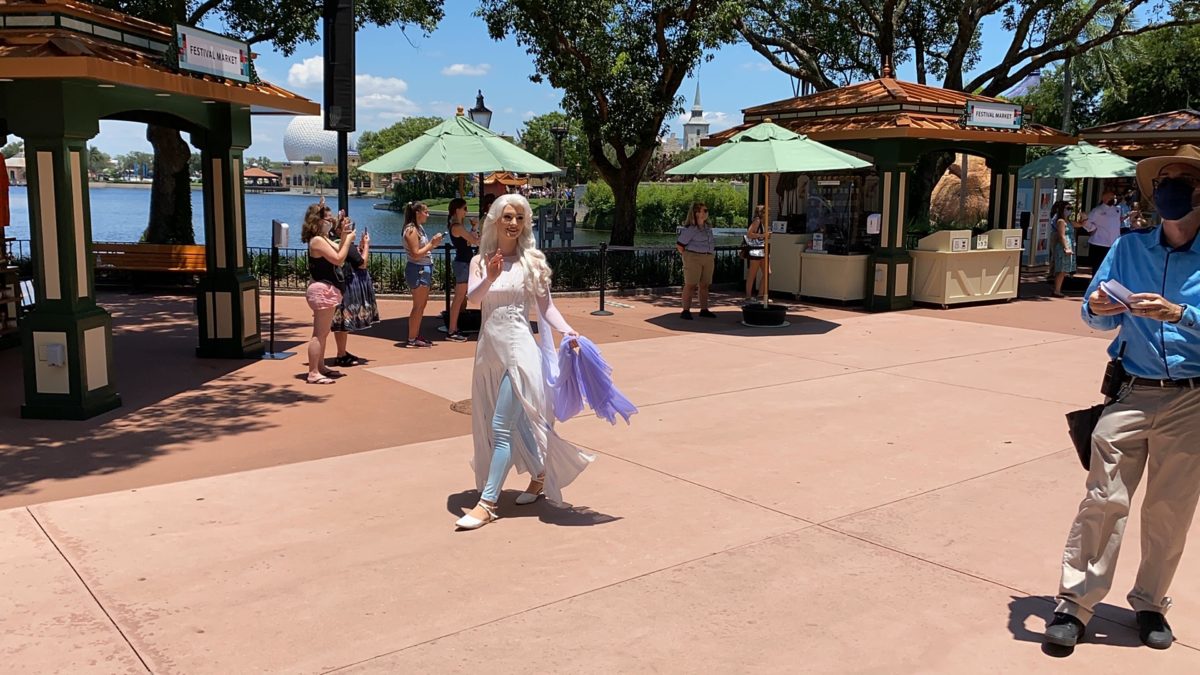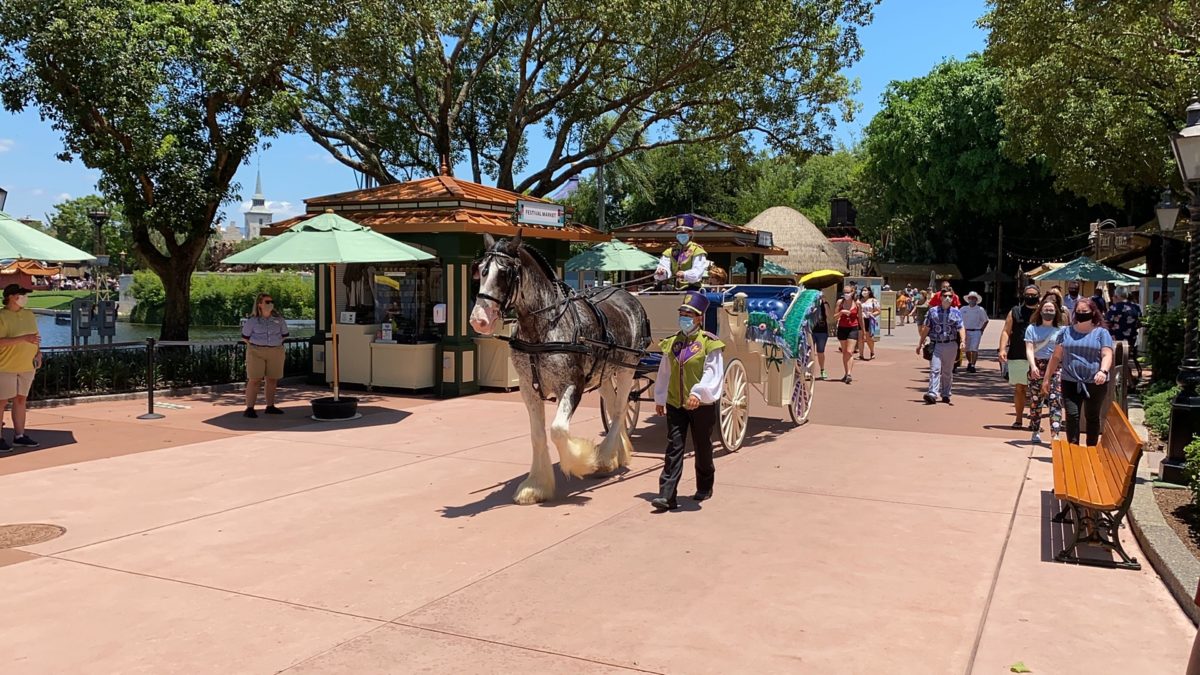 Elsa is followed by her younger sister, Queen Anna of Arendelle. Anna rides a royal chariot, pulled by a noble steed.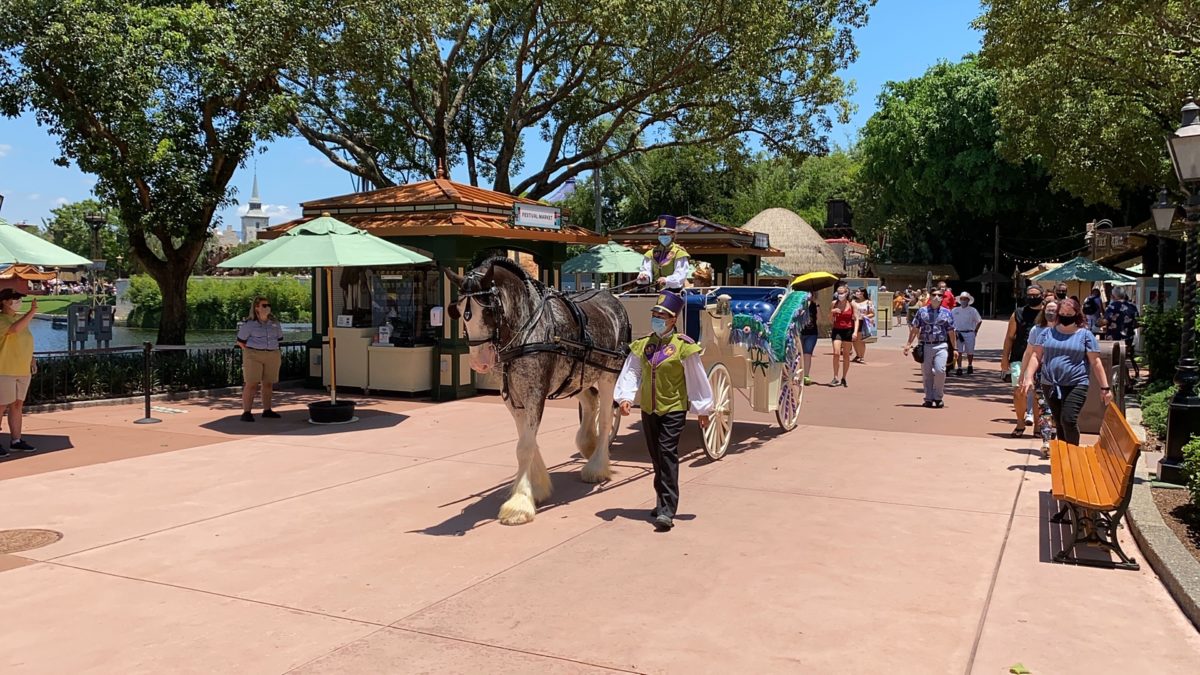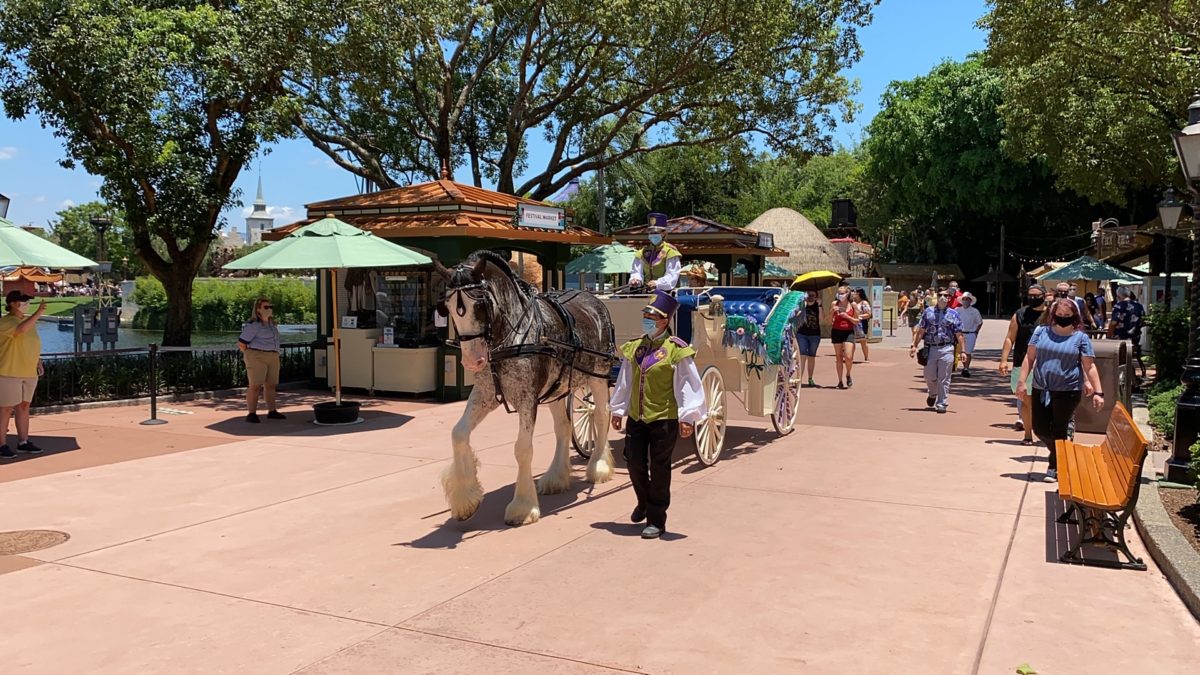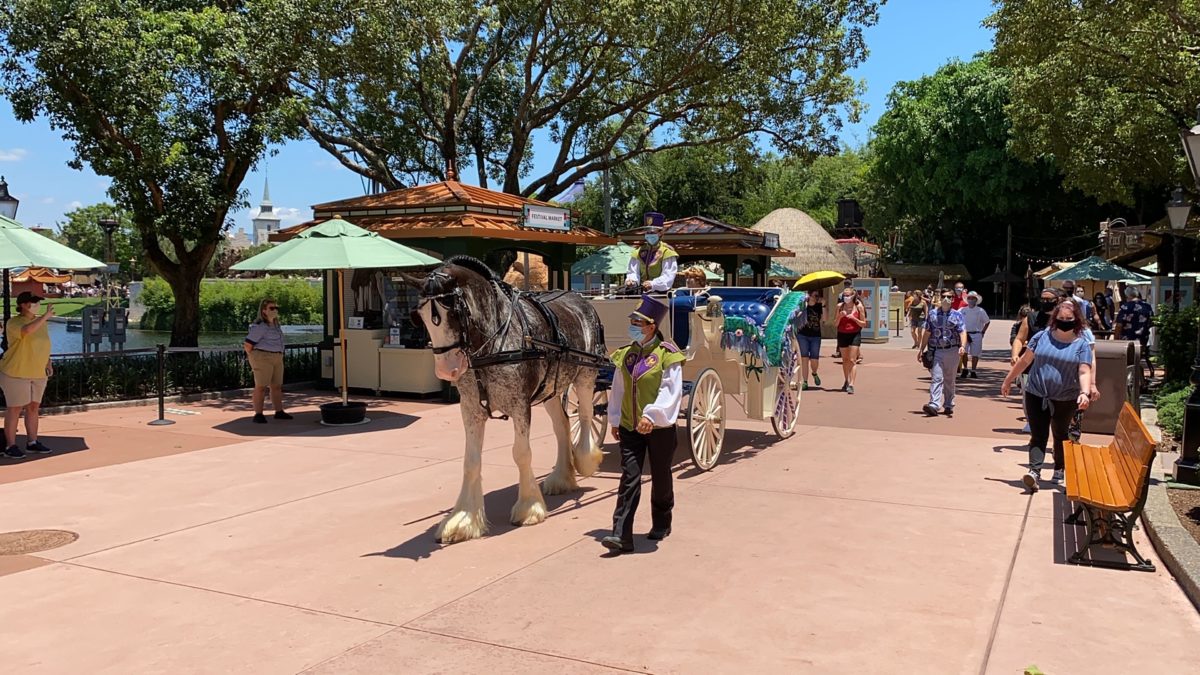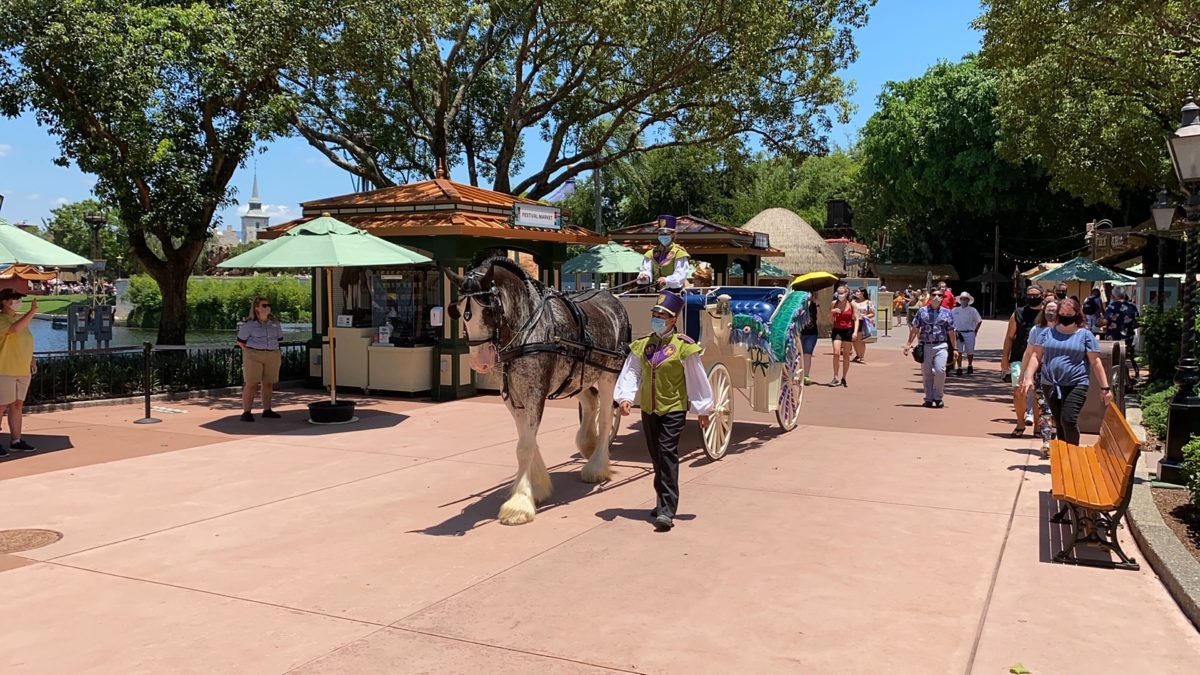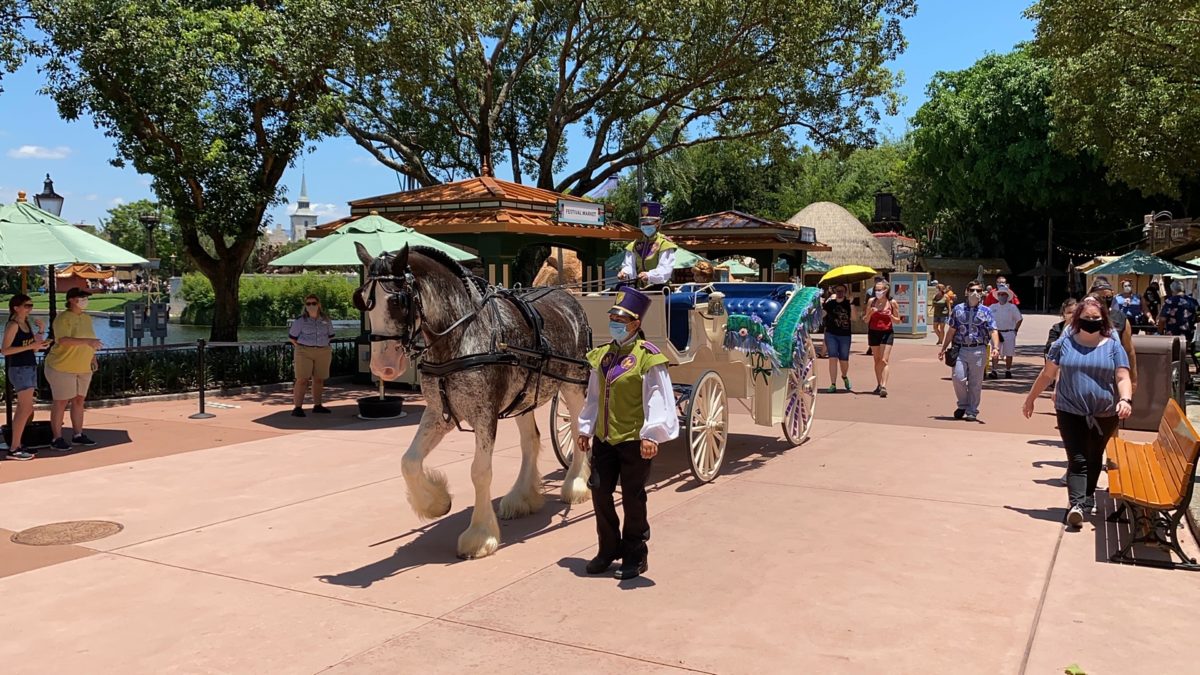 Anna looks beautiful in her royal gown, and we can see that the carriage is adorned with flowers.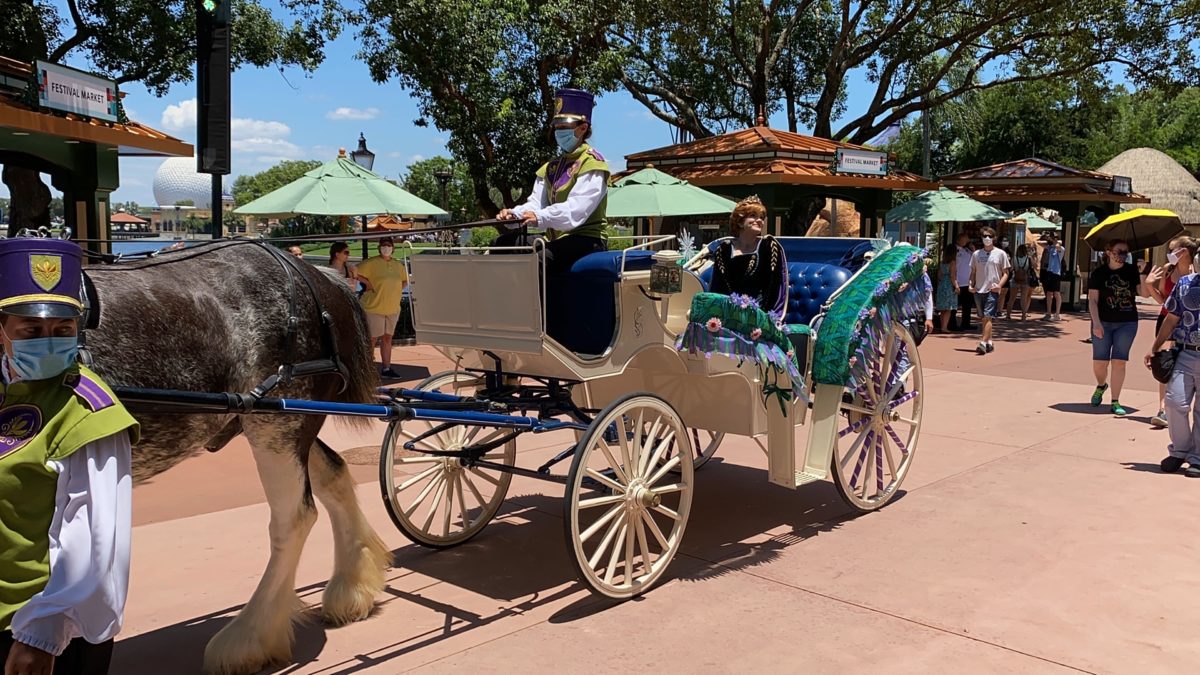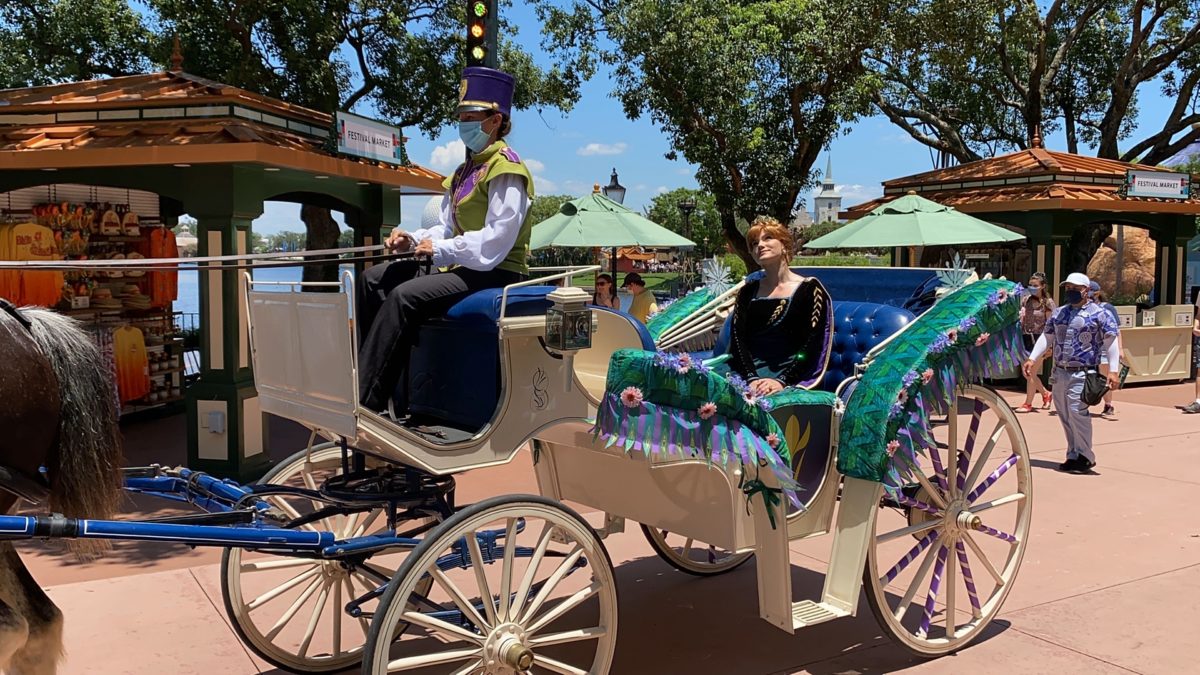 This isn't the first cavalcade we have seen which features horses, as both the Fantasyland Friends Cavalcade and the Royal Princess Processional in the Magic Kingdom both have characters riding the noble steeds.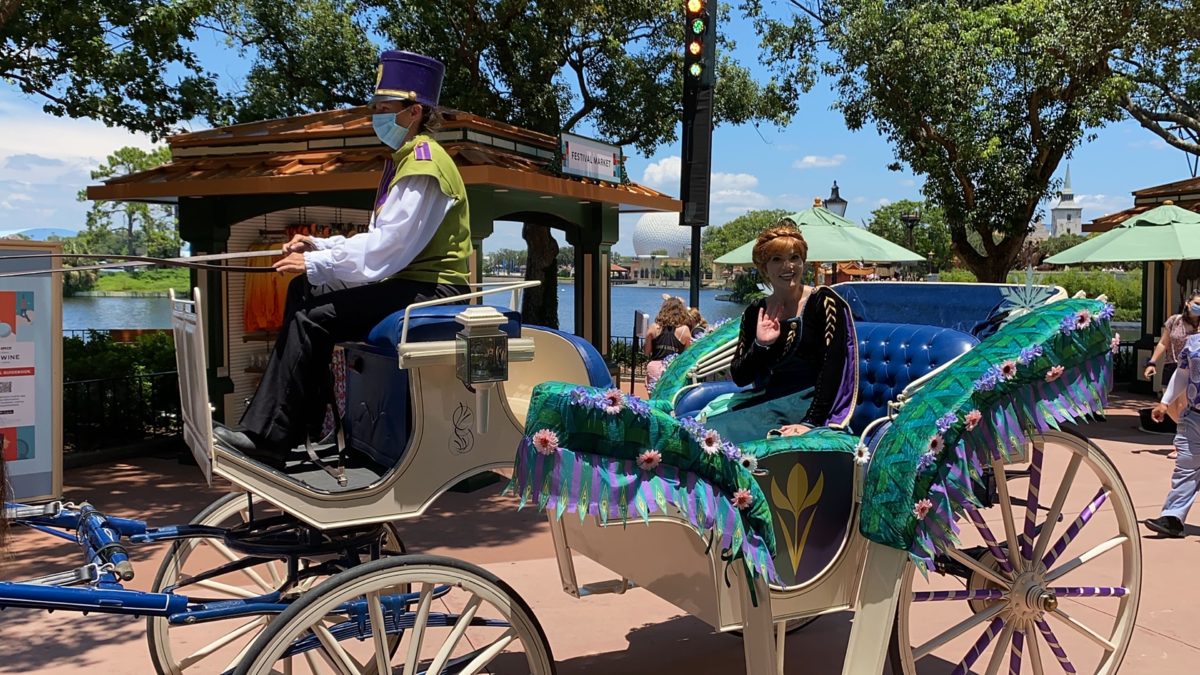 You can watch Anna and Elsa in the all-new Frozen Promenade in our YouTube video below:
We hope you enjoyed this royal greeting from Queen Anna and Elsa of Arendelle. Don't forget to stay tuned to WDWNT for more coverage from the reopening of EPCOT, and the other character entertainment offerings across the parks!