UPDATE: Despite earlier reports from Guest Relations Cast Members stating that guests requesting alternative accommodations would be able to wear face shields in lieu of face masks (with some restrictions), Walt Disney World has issued clarification stating that all guests will still be required to wear standard face masks. You can find the full details here.
Walt Disney World is currently requiring face masks for all guests visiting the theme parks, but like Universal Orlando, Disney will soon be providing face shields for guests who are unable to wear the mask all day and request accommodation.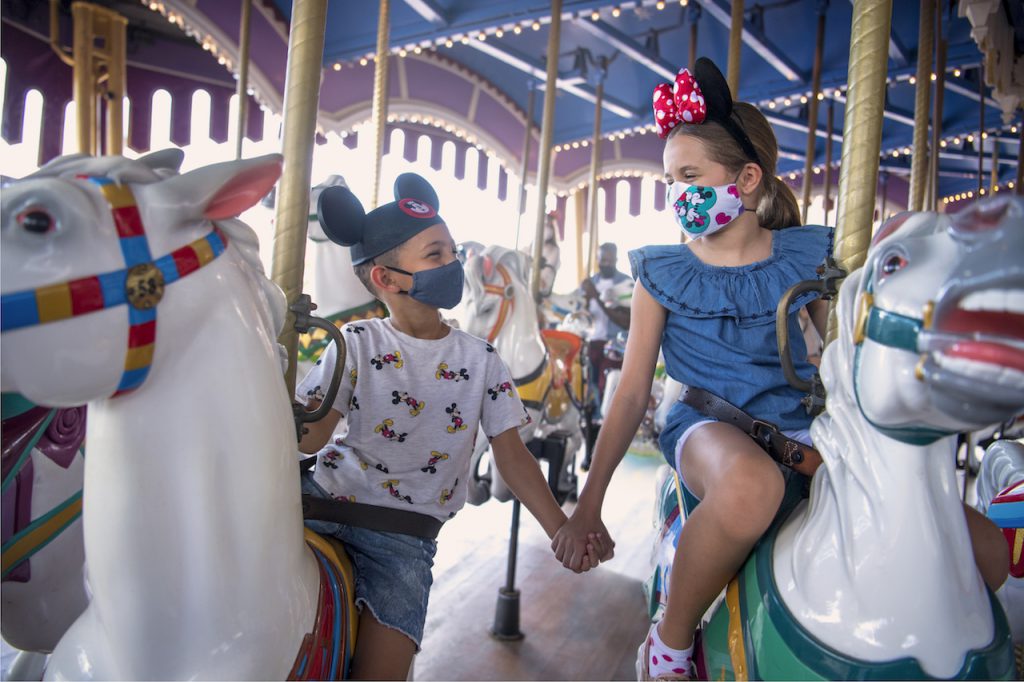 Guests with disabilities who are unable to wear a mask for an extended period of time must visit Guest Relations, where they will be provided with a face shield. Either a face mask or a face shield is required to be worn at all times in the park. Many Cast Members are already required to wear face masks and face shields.
Certain attractions will require guests to remove the face shield and put on a mask, but the guest may wear the face shield in the queue before boarding. Guests utilizing this accommodation should ask Guest Relations which attractions require a mask instead of a shield.
At Universal Orlando, guests wearing face shields are given a wristband to indicate they are allowed the accommodation. We do not know if Disney will be providing something similar. Disney has not announced when this policy will go into effect but we expect it will be any day now.
For more information about wearing a face mask at Disney, check out these articles: