Of course, the first attraction we rode on our first day back at EPCOT after four months was the iconic Spaceship Earth.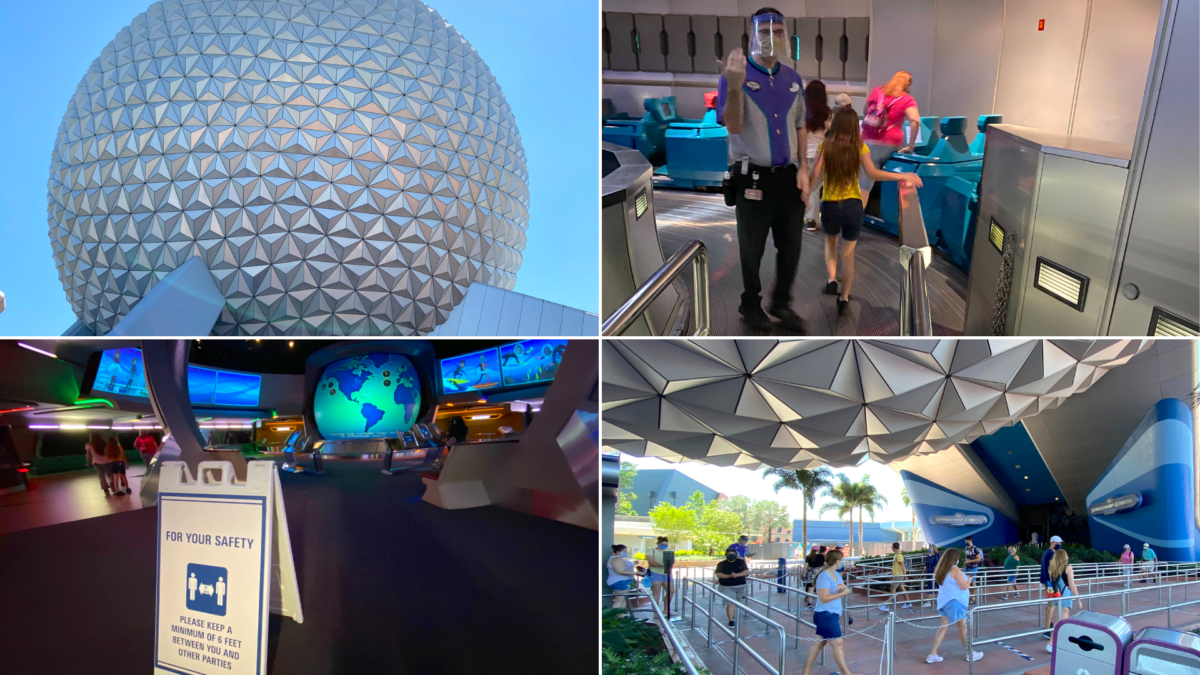 Spaceship Earth was originally scheduled to close for a reimagining on May 26th, but this was postponed and the ride reopened with the park for Cast Member previews today.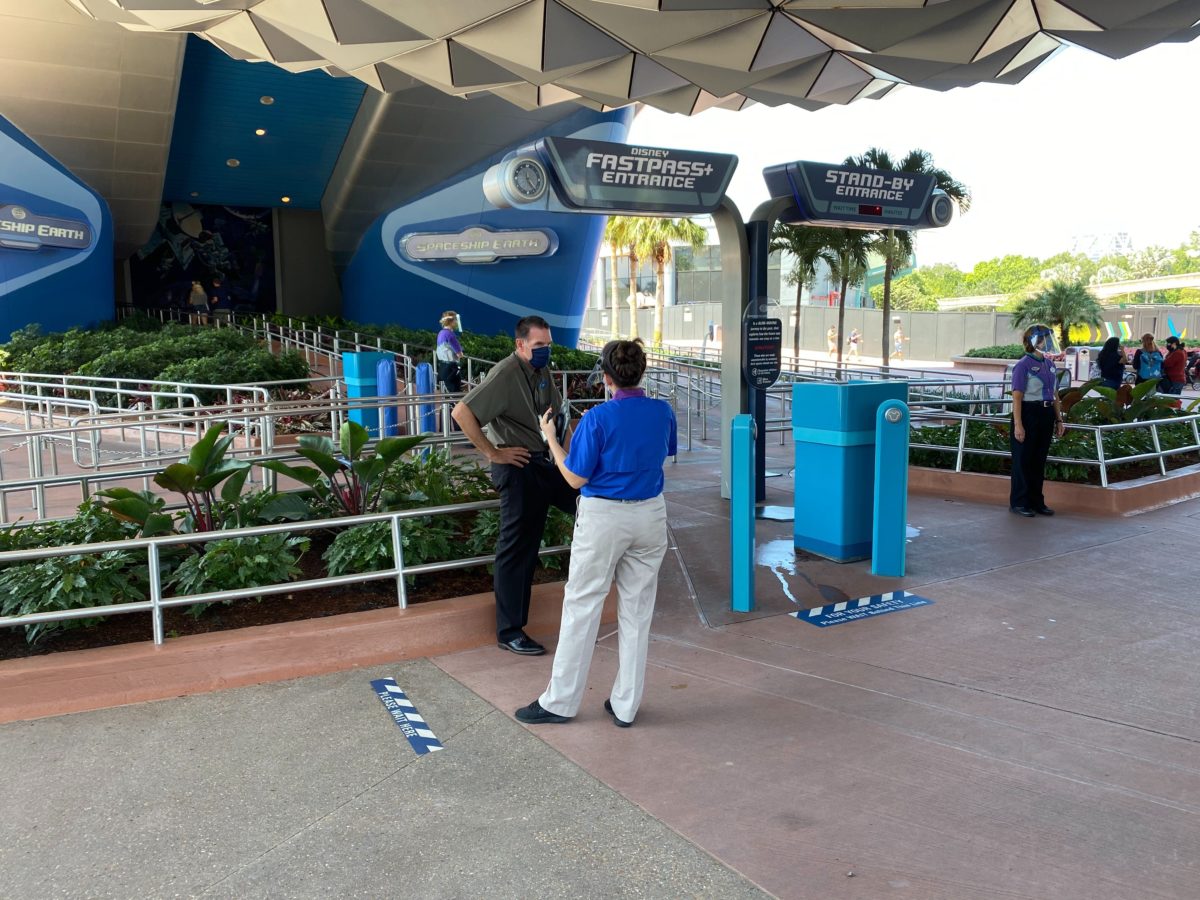 Markers on the ground ensure guests waiting in line remain six feet apart.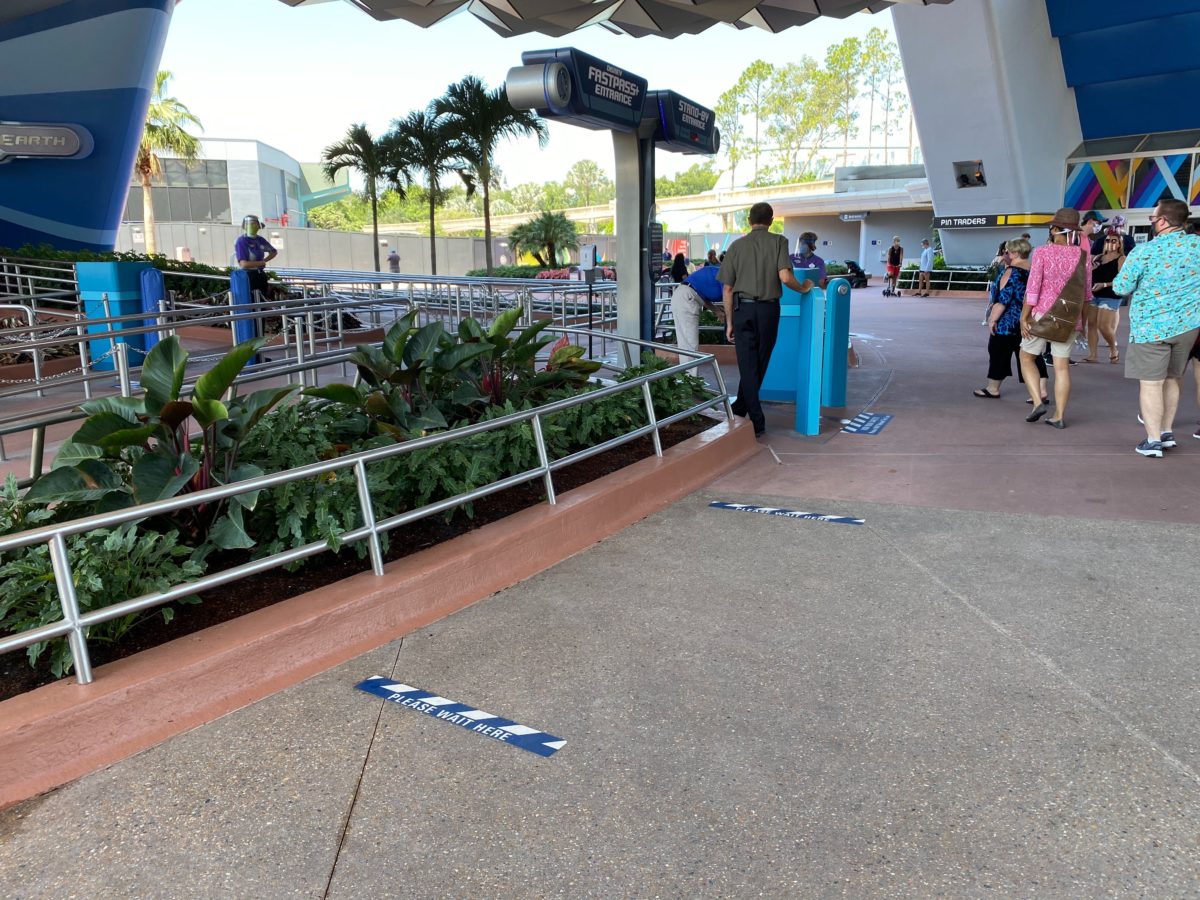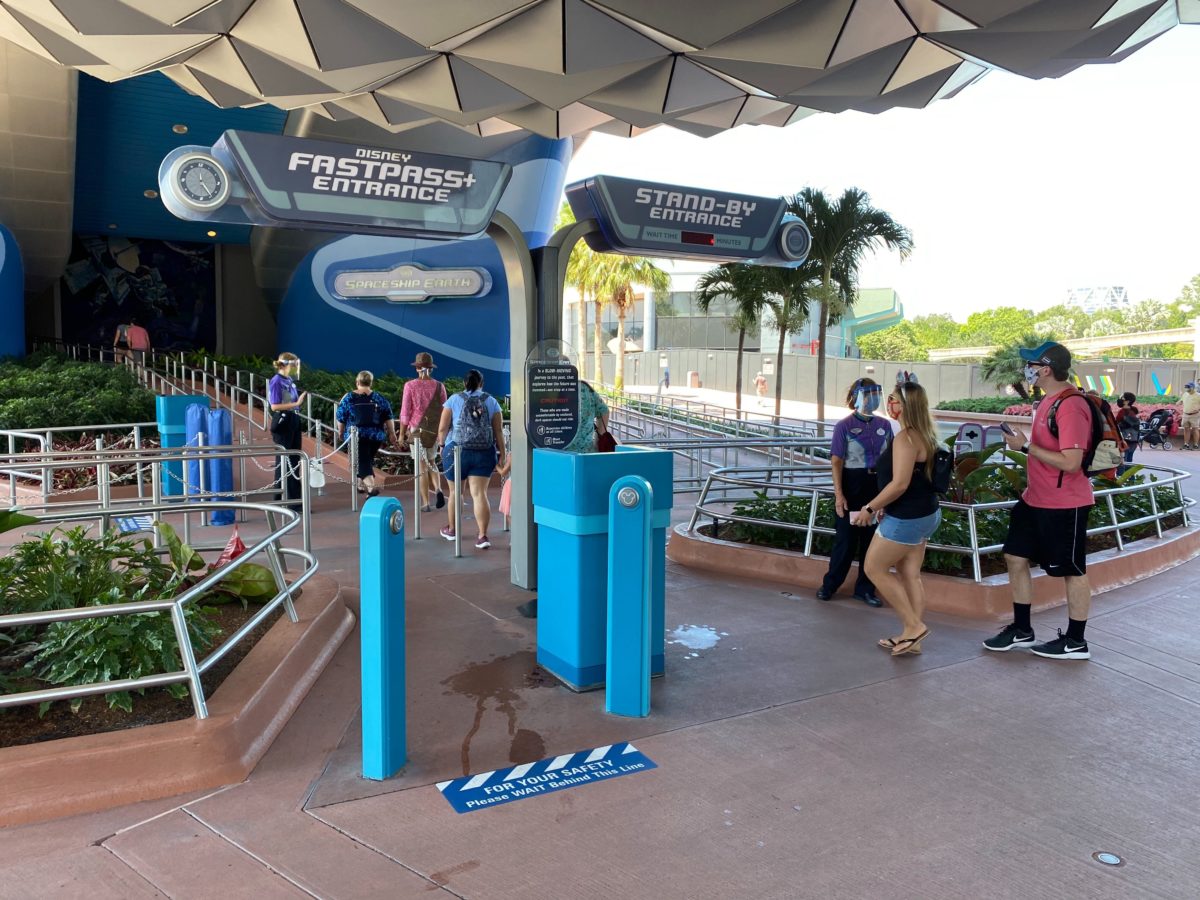 Cast Members working the attraction were all wearing face masks and shields.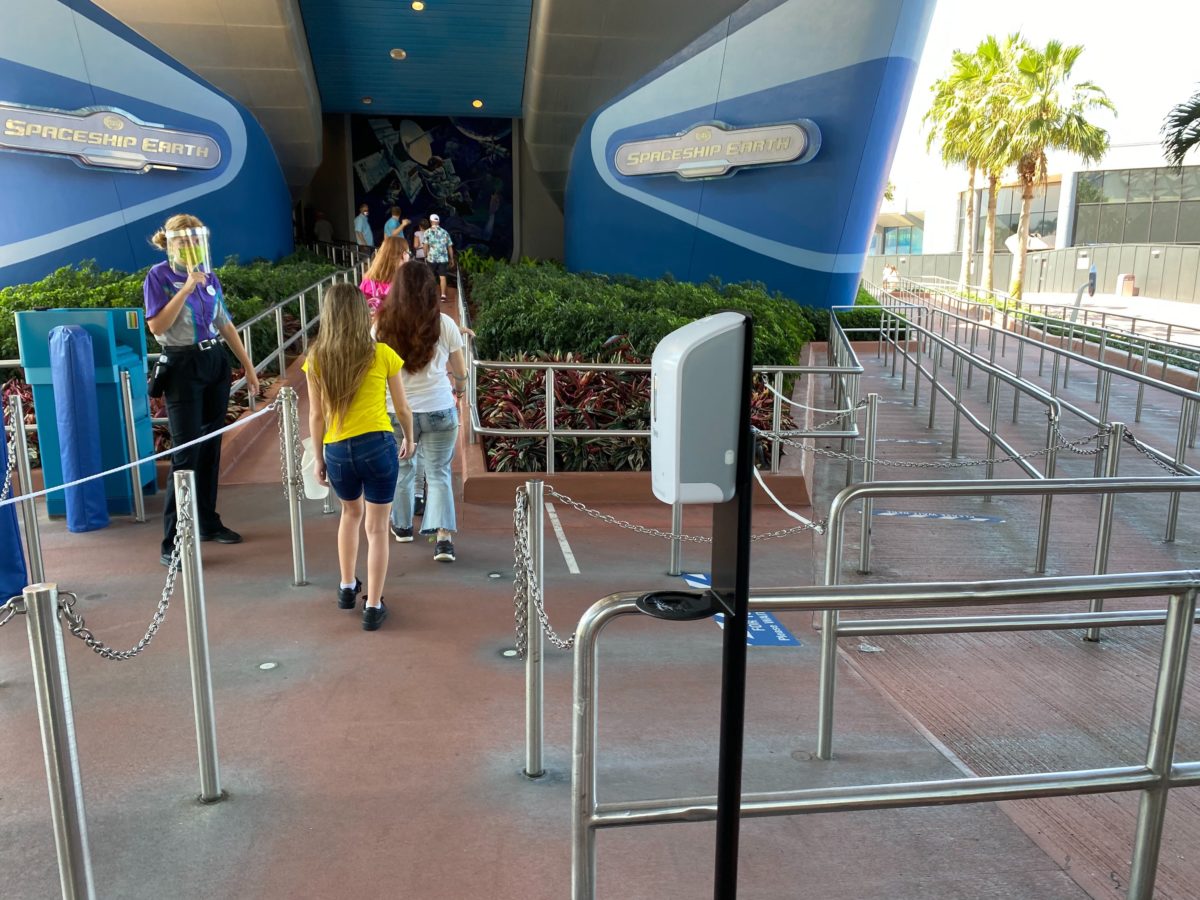 A hand sanitizer dispenser was sitting right at the front of the attraction's queue.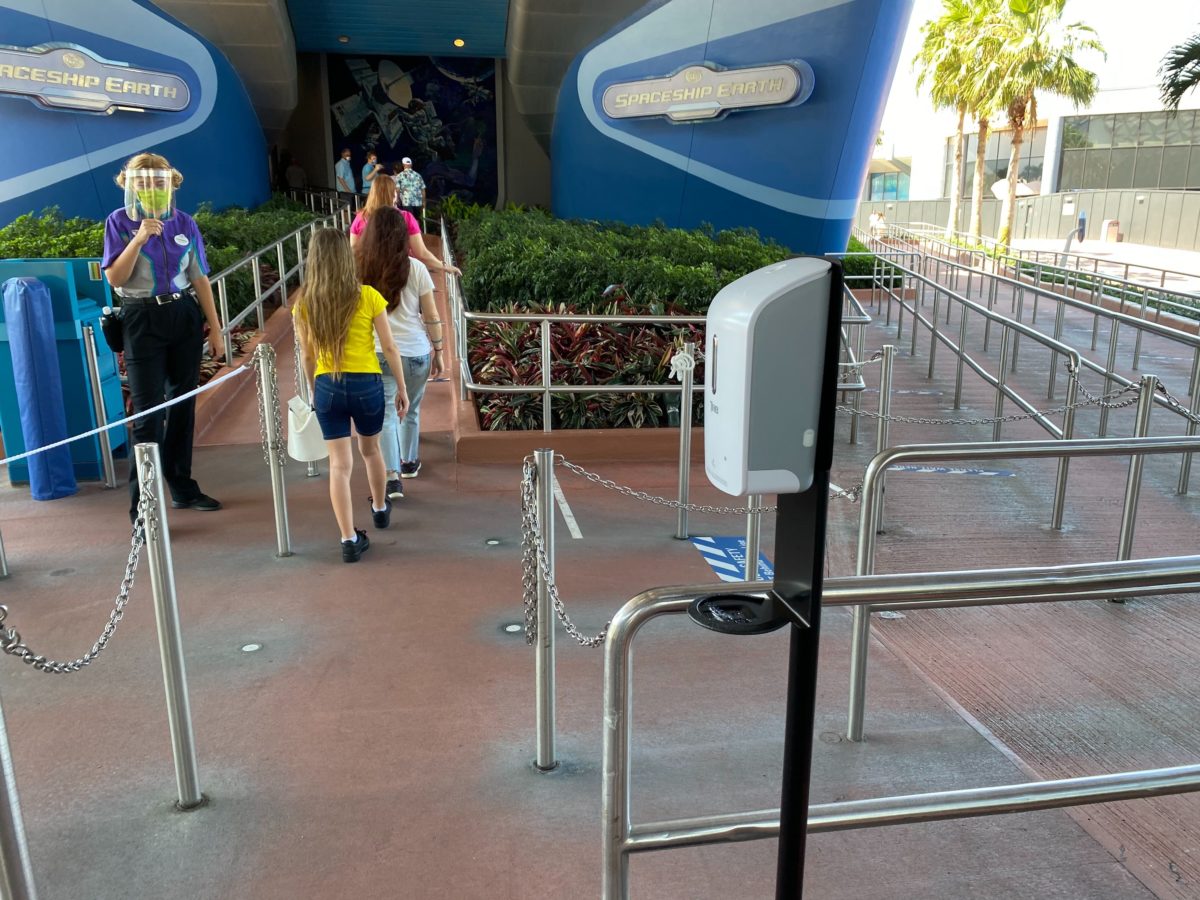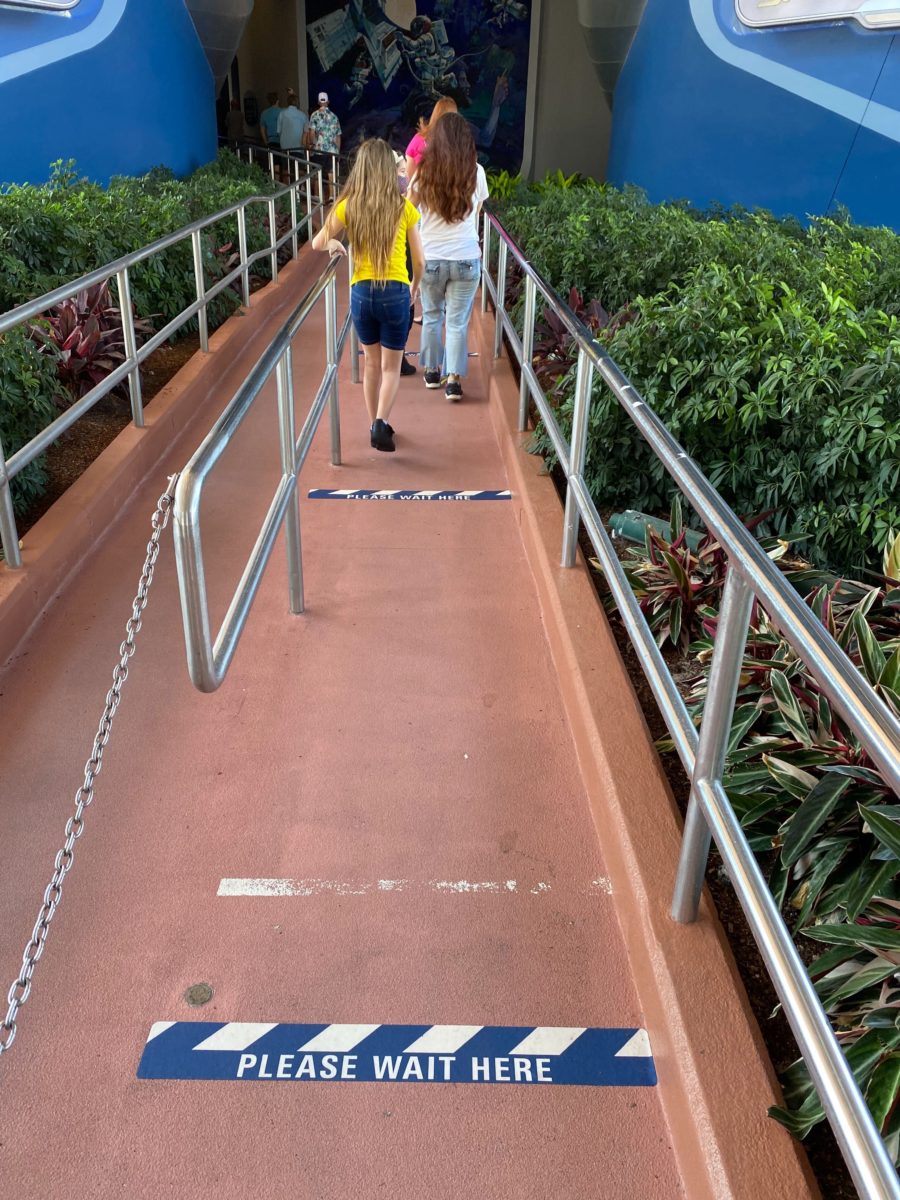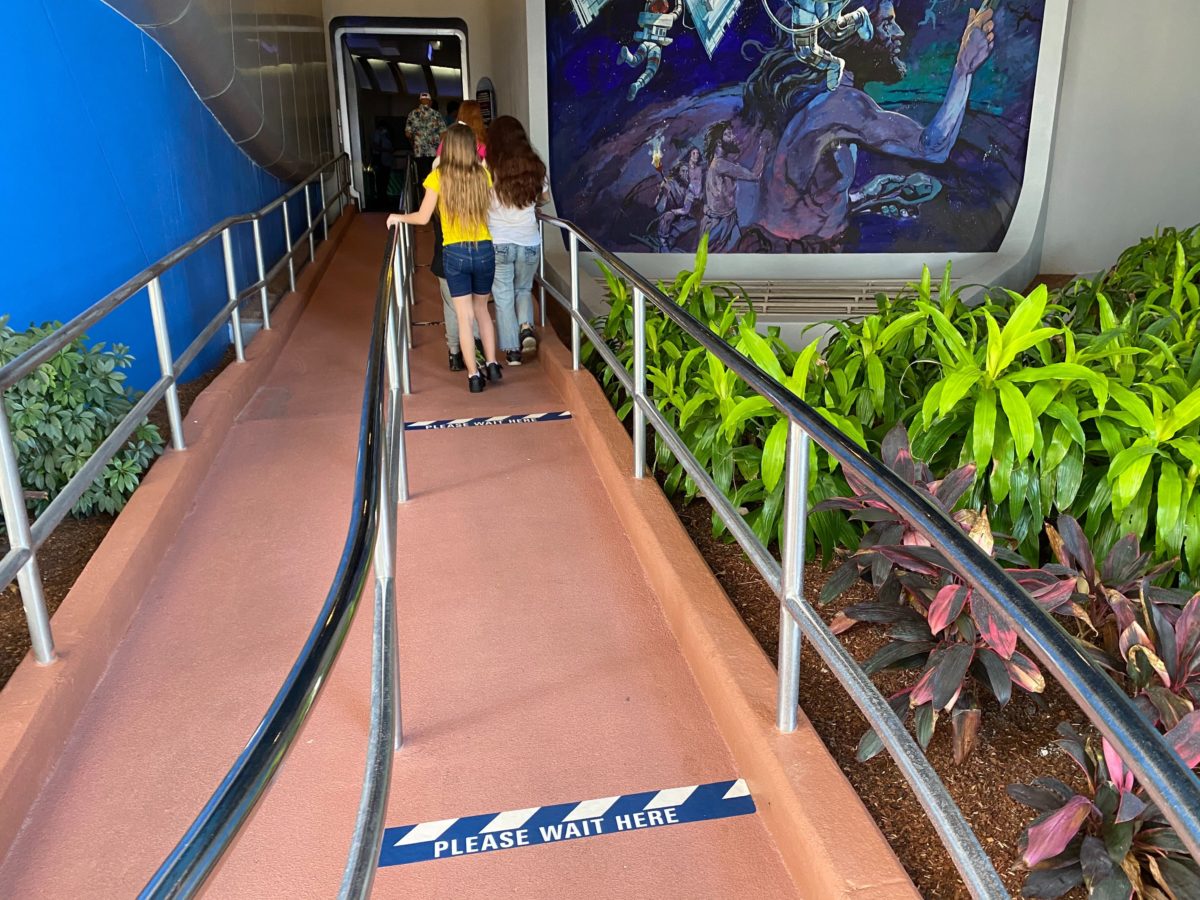 With low crowds at the park, we didn't have to worry too much about social distancing in line.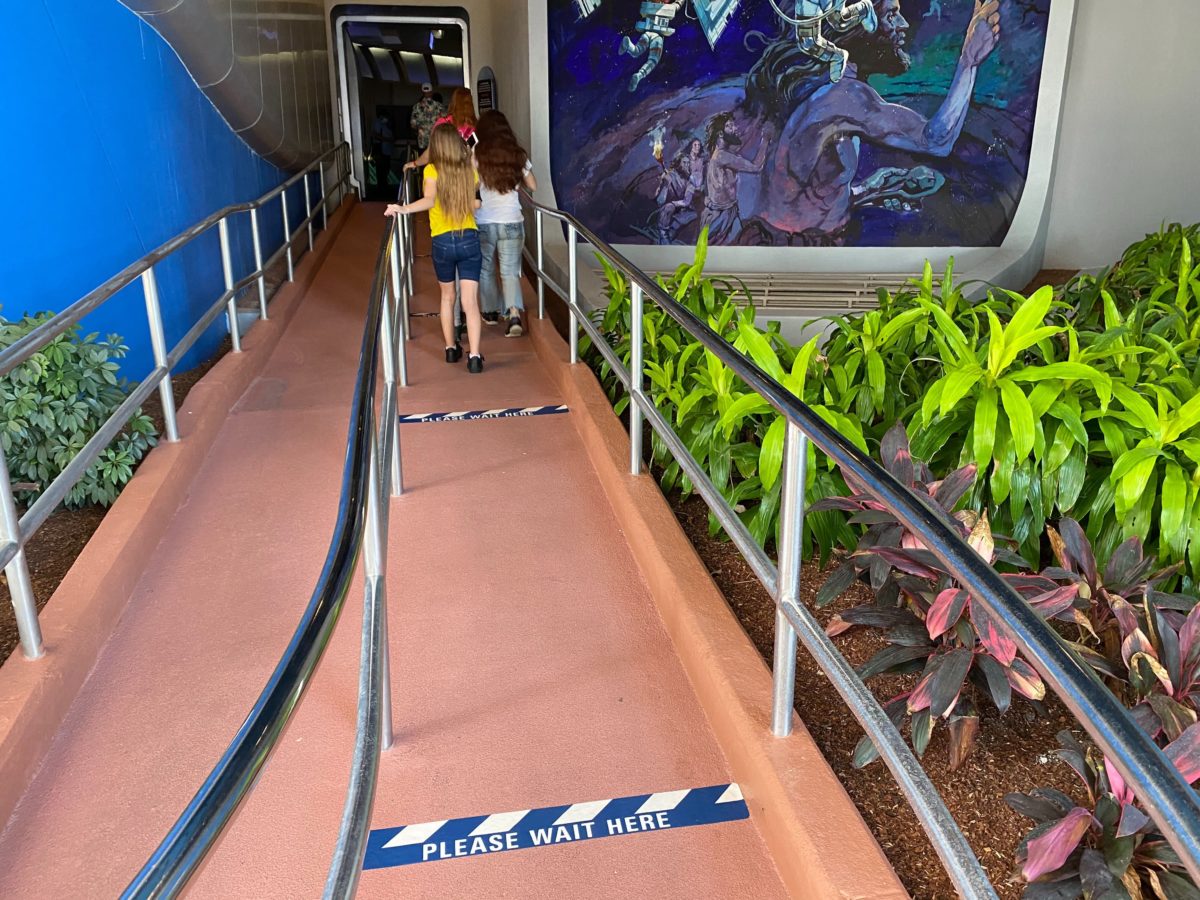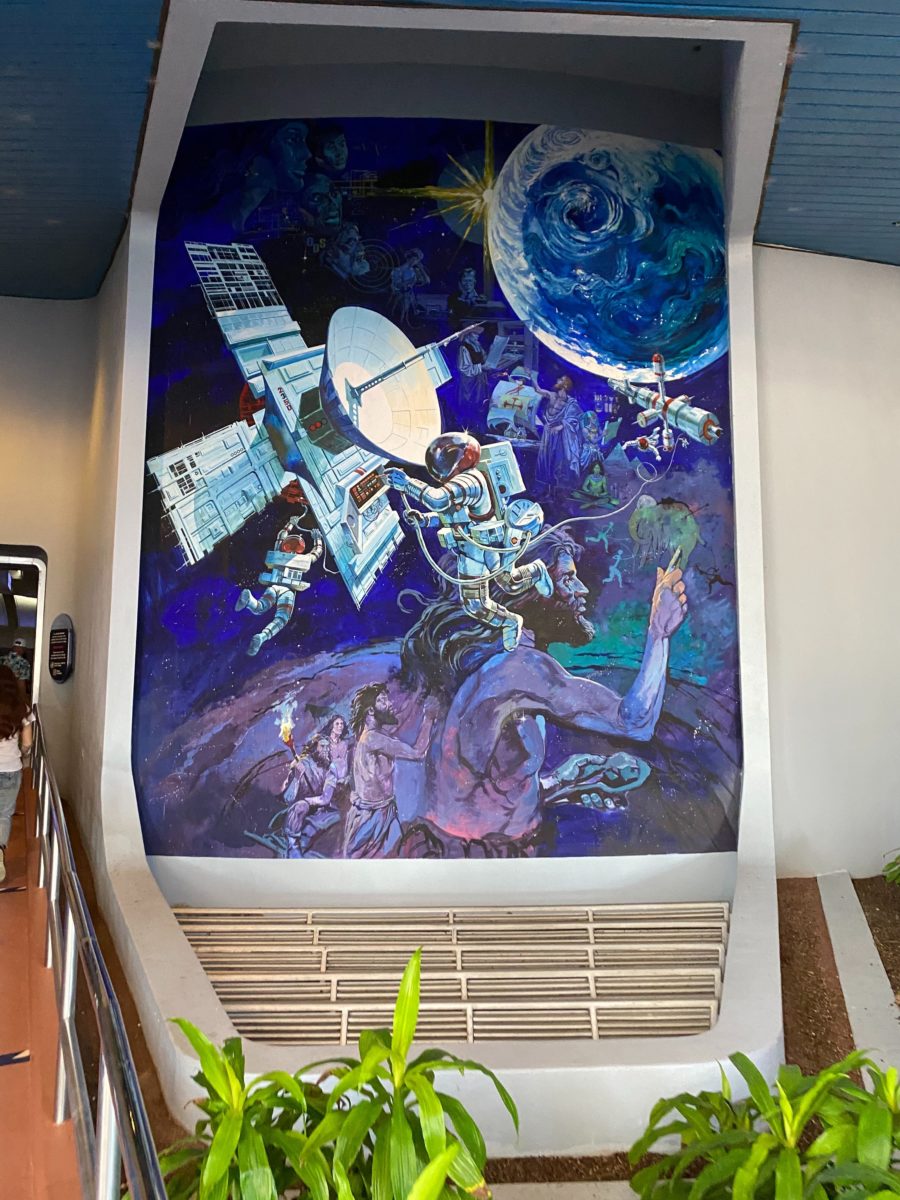 We were a little anxious to see if anything about the attraction had changed, even though the reimagining had technically been delayed.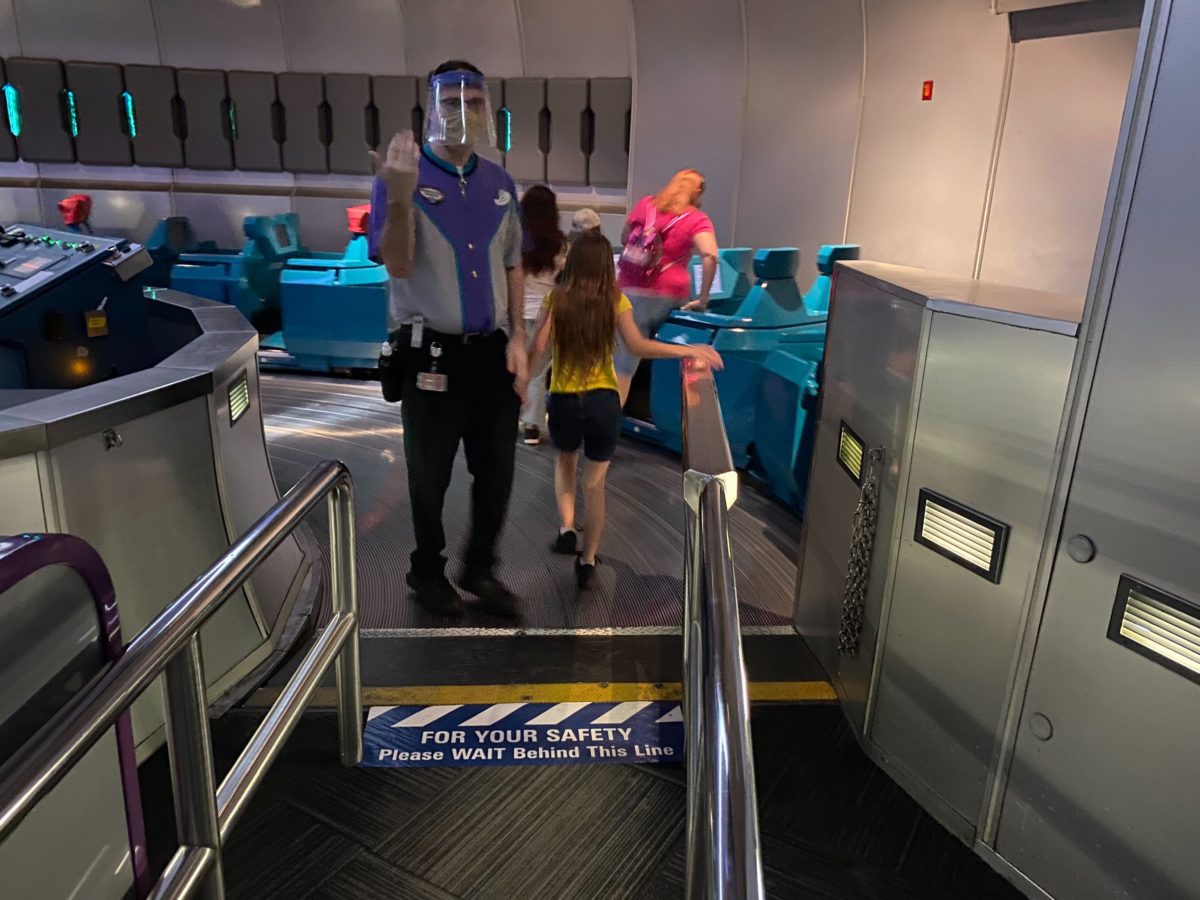 Cast Members were leaving rows empty between parties, although at certain points when the ride vehicles turn, this became moot. Guests are six feet apart for most of the ride, but end up next to each other at other times.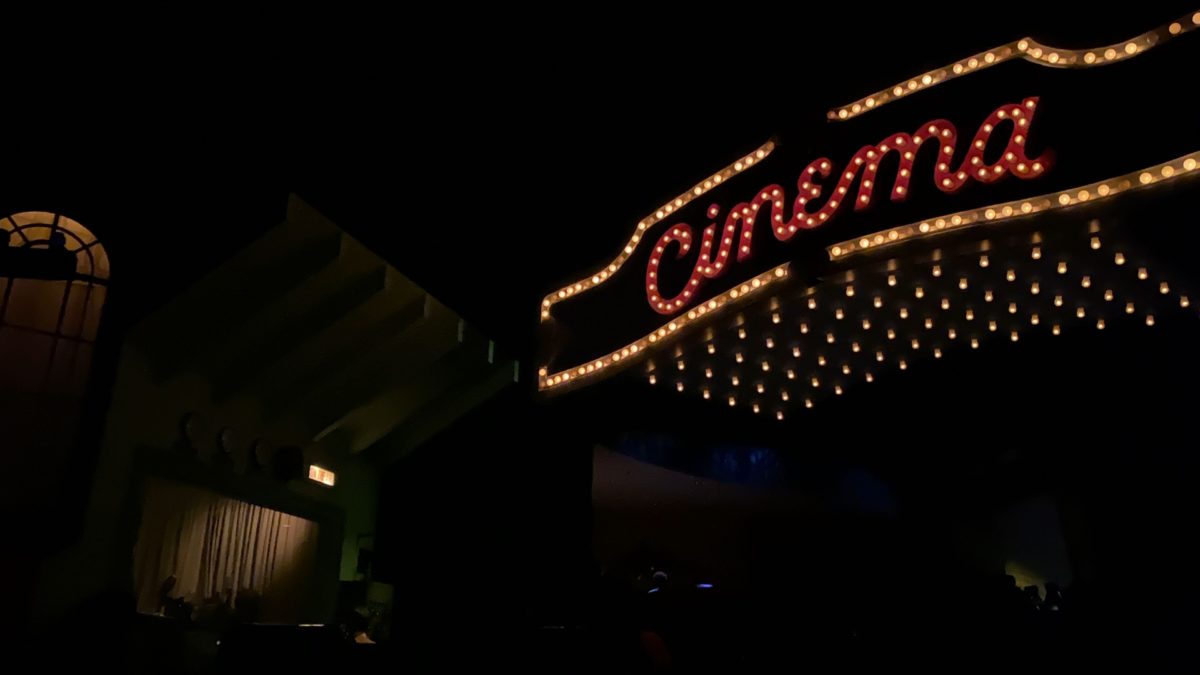 It's hard to get good pictures during the dark ride, but we didn't notice any major modifications. Maintenance or repairs have not been performed on the ride. The Michelangelo animatronic wasn't moving, and we don't think that's on purpose.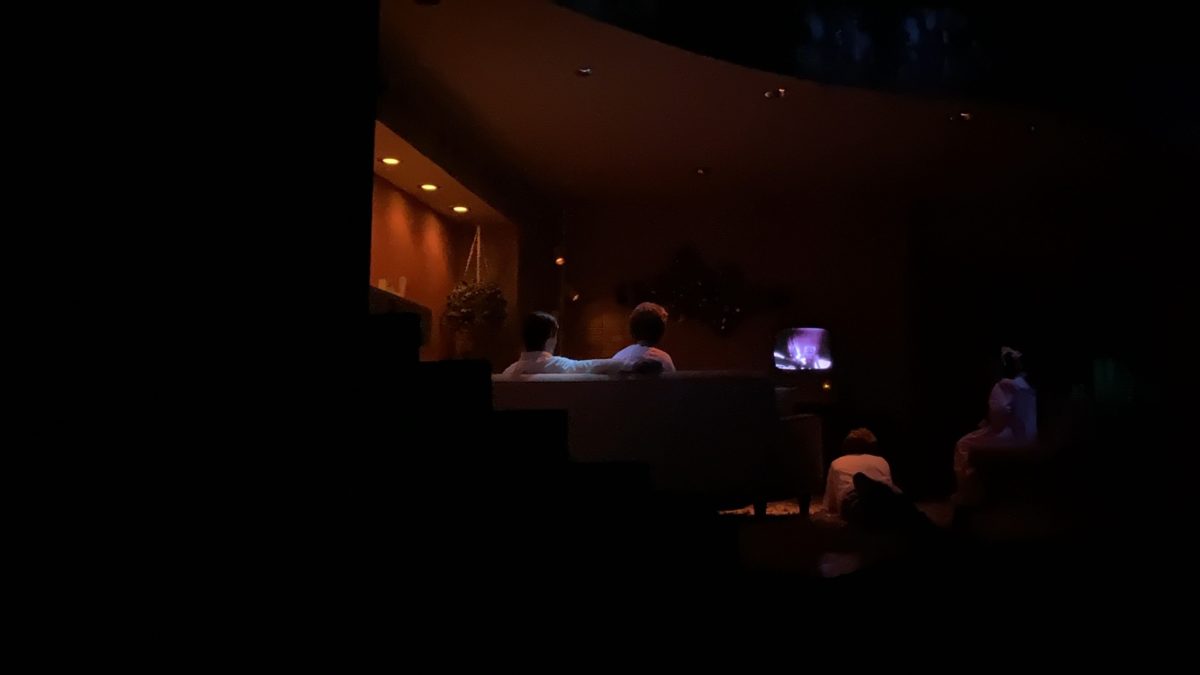 The moon landing video was working properly.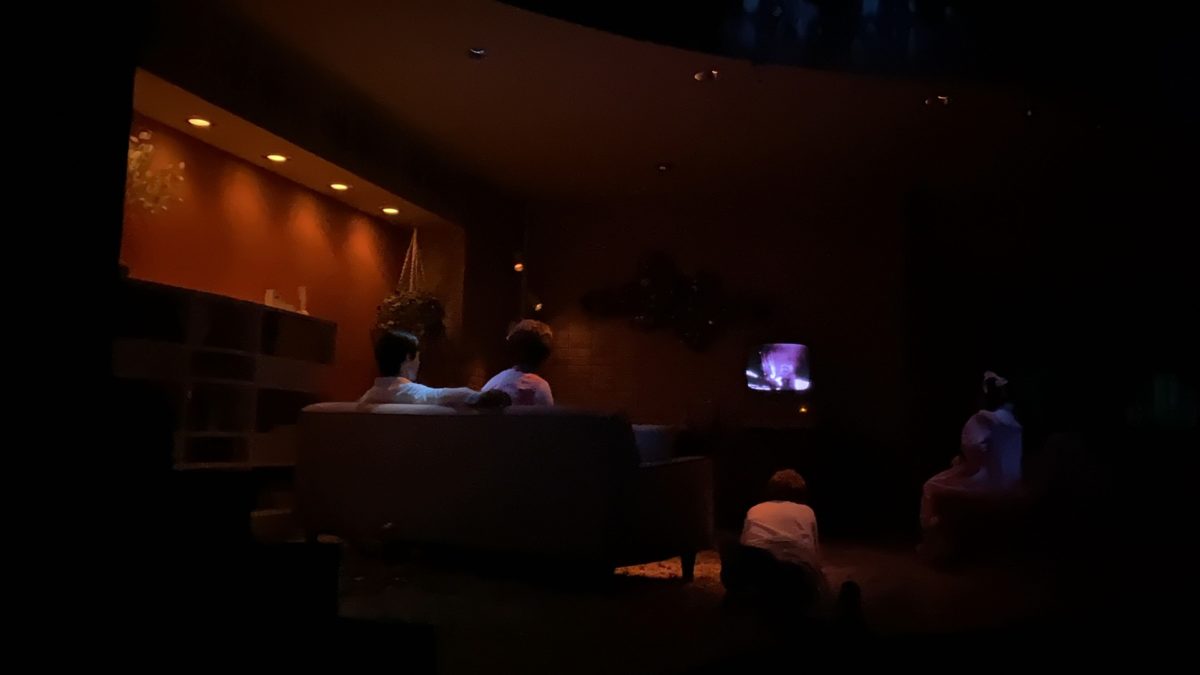 The major change that we did notice on the ride is that all smell effects were turned off. This is most noticeable in the scene where Rome is burning. This is possibly to prevent any accidentally infected air from wafting around.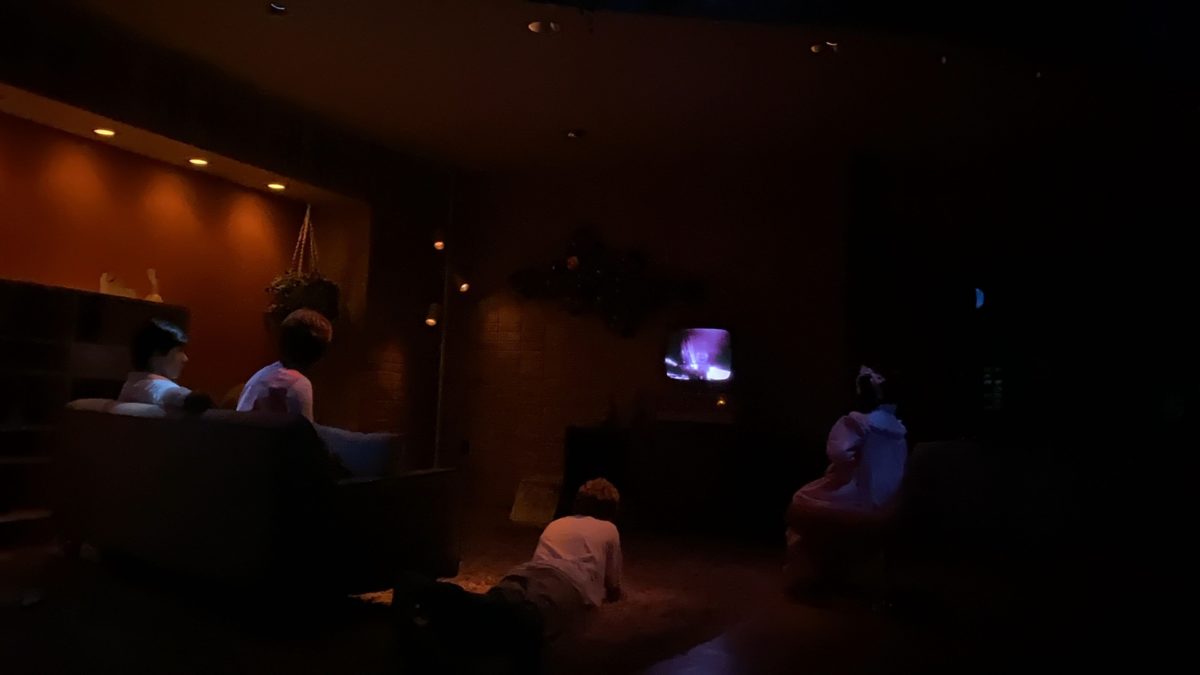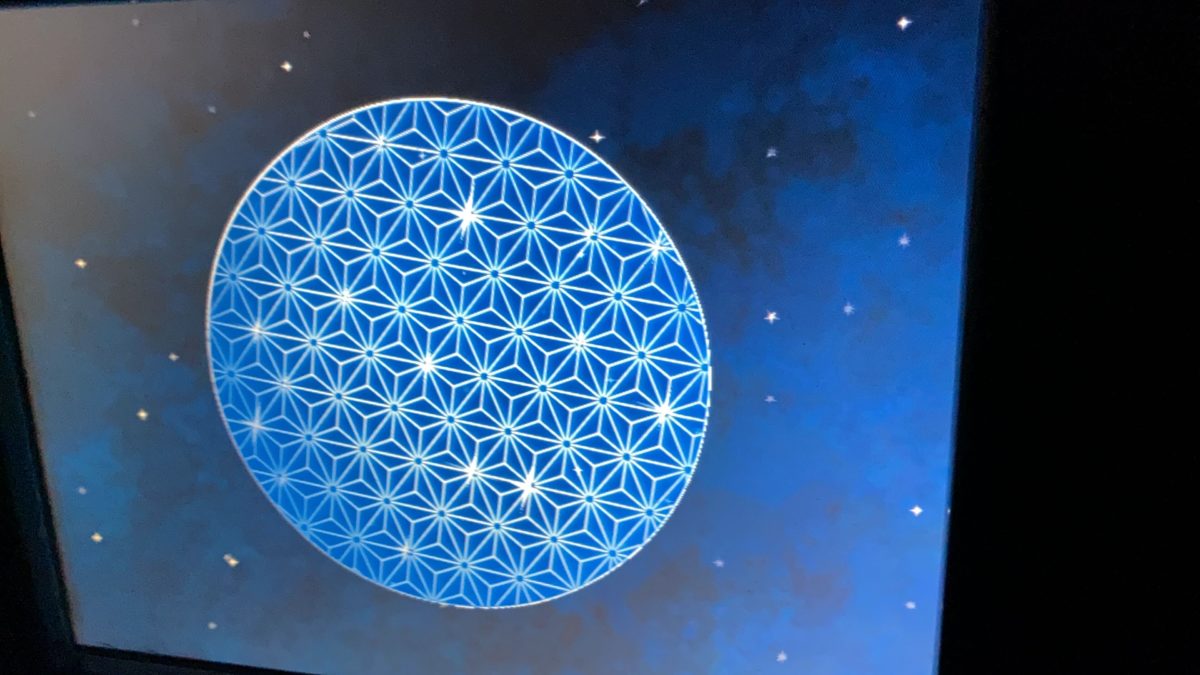 Touch screens on the vehicles were still up and running.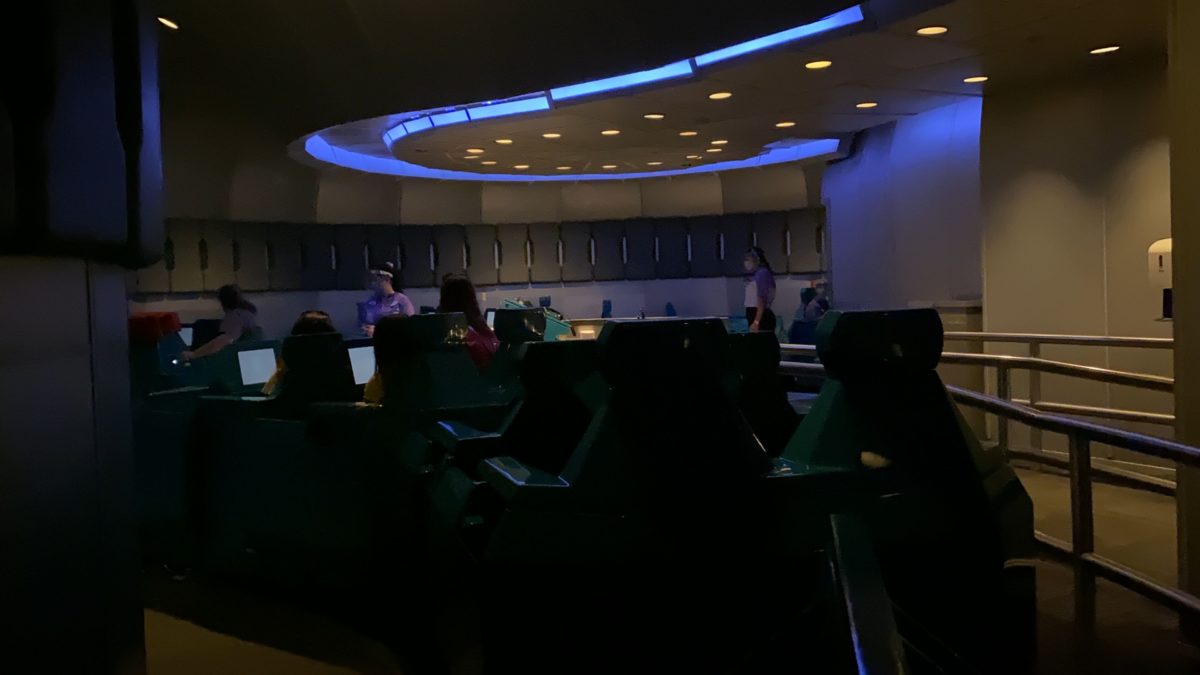 As you can see, there was an empty car between us and the party ahead.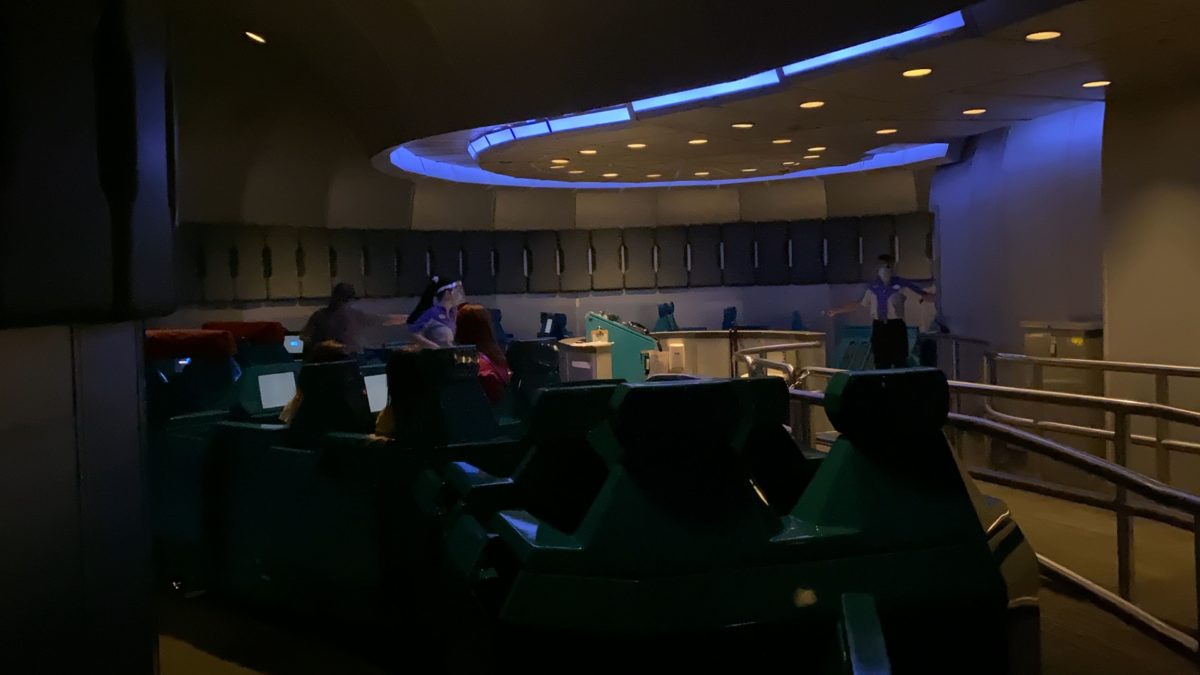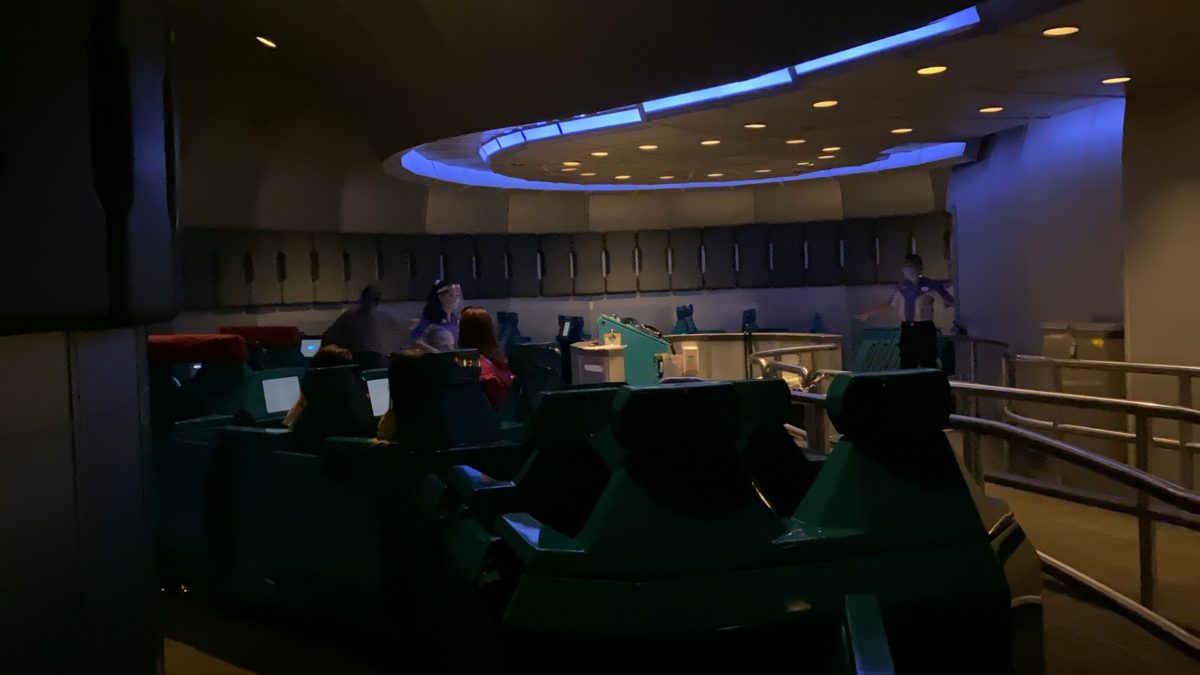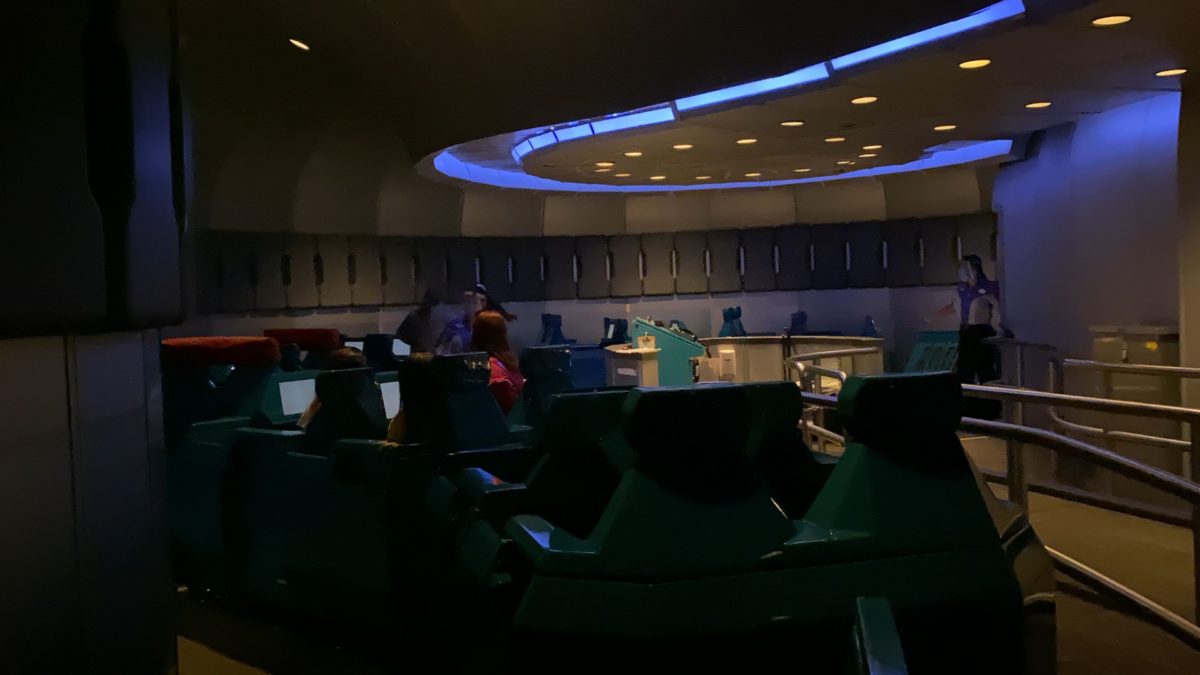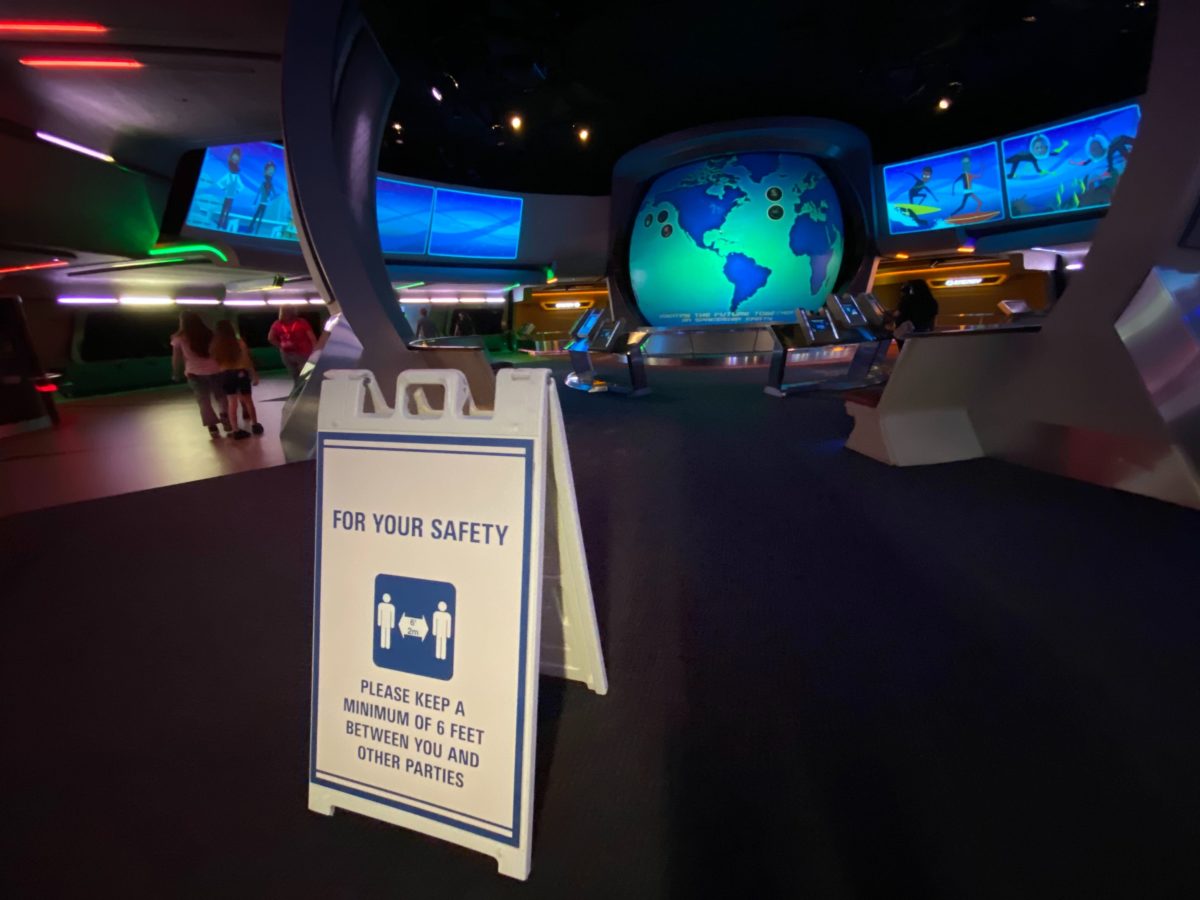 Upon exiting into the Project Tomorrow area, we were greeted by a sign reminding us to keep six feet between us and other parties.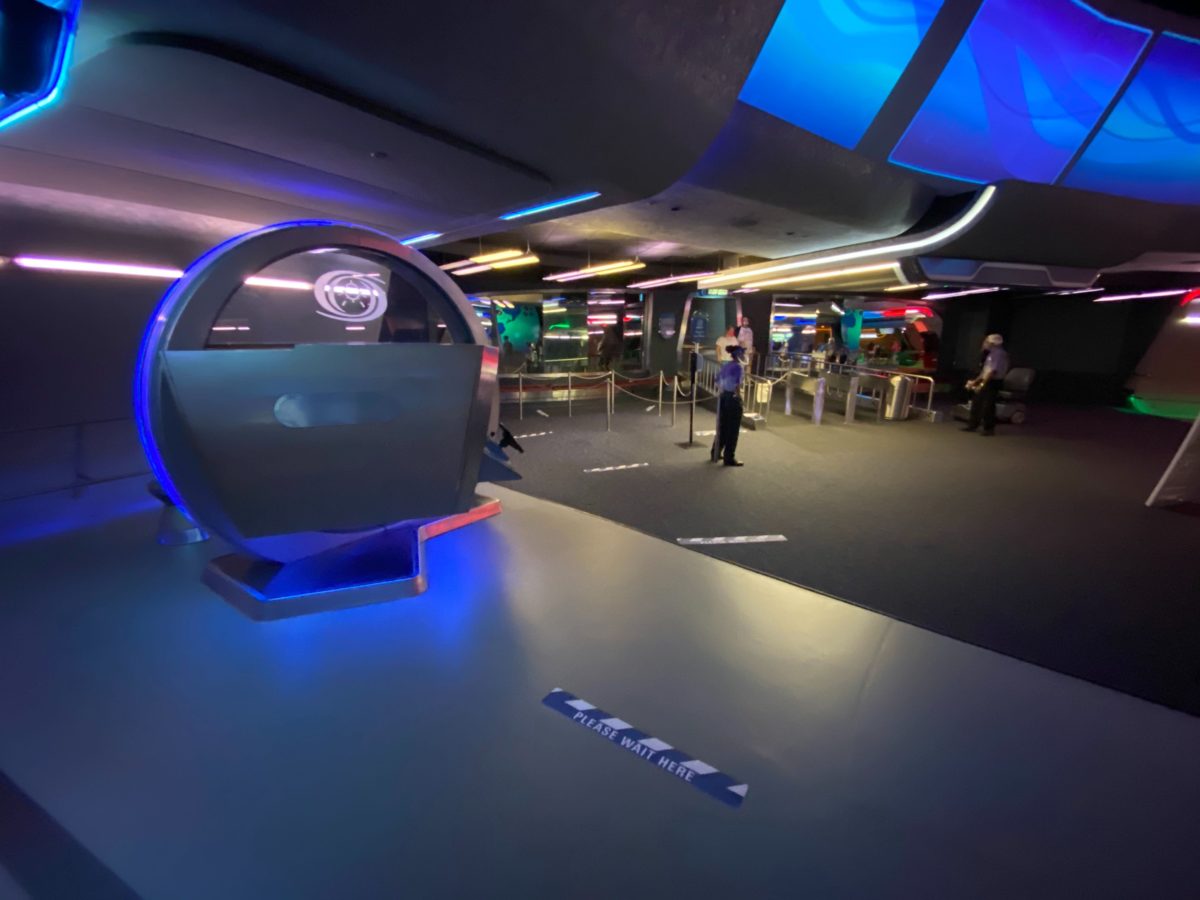 These social distancing markers near the exit of the attraction are for handicap loading. You can also spot some more hand sanitizer.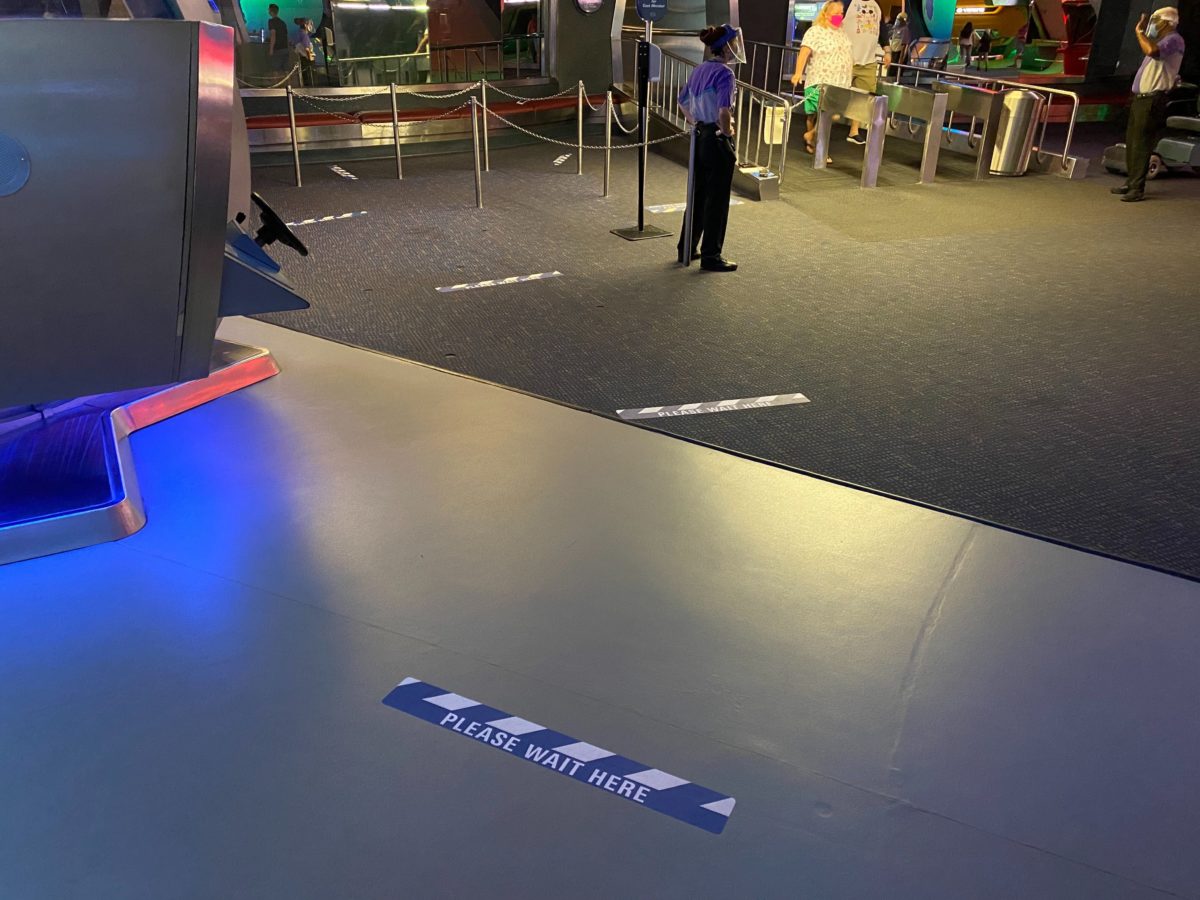 As for Project Tomorrow, almost all interactive elements were turned off.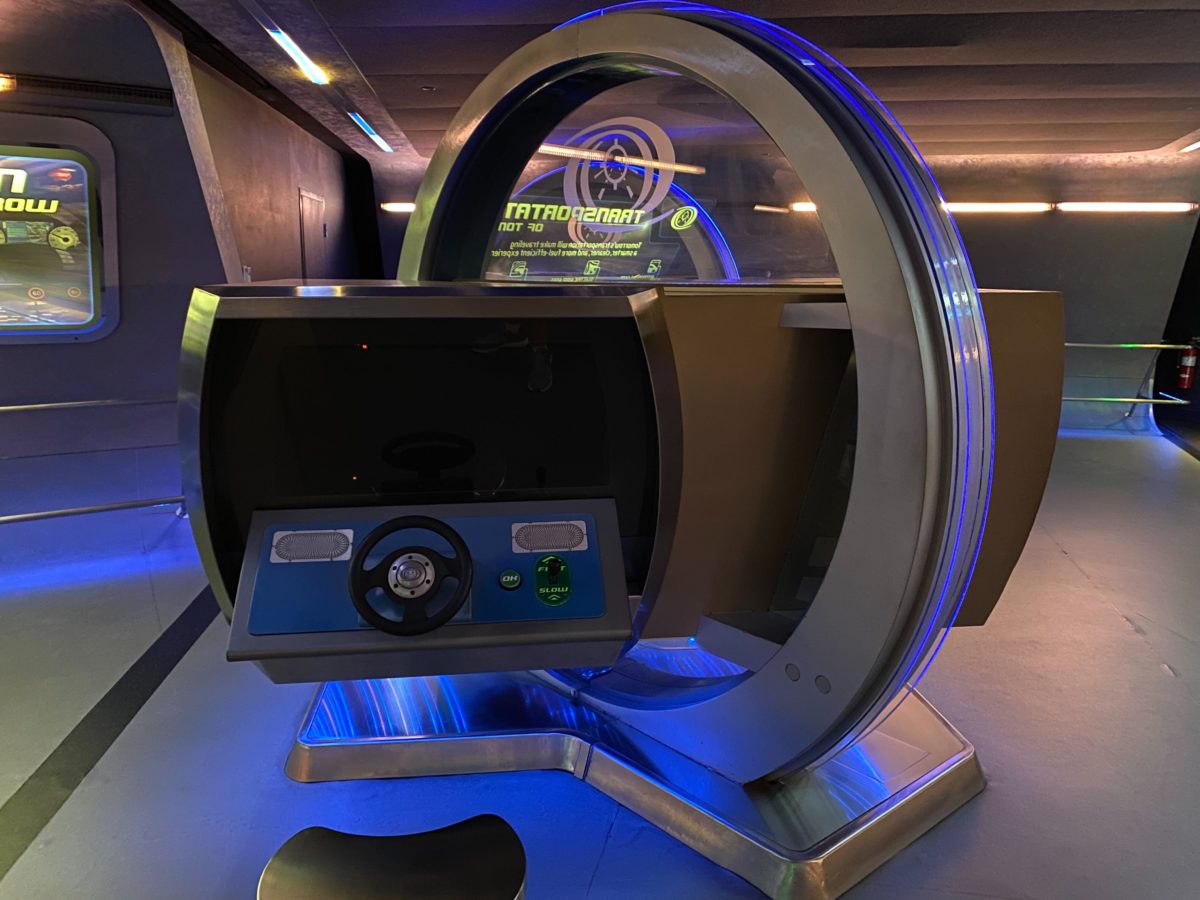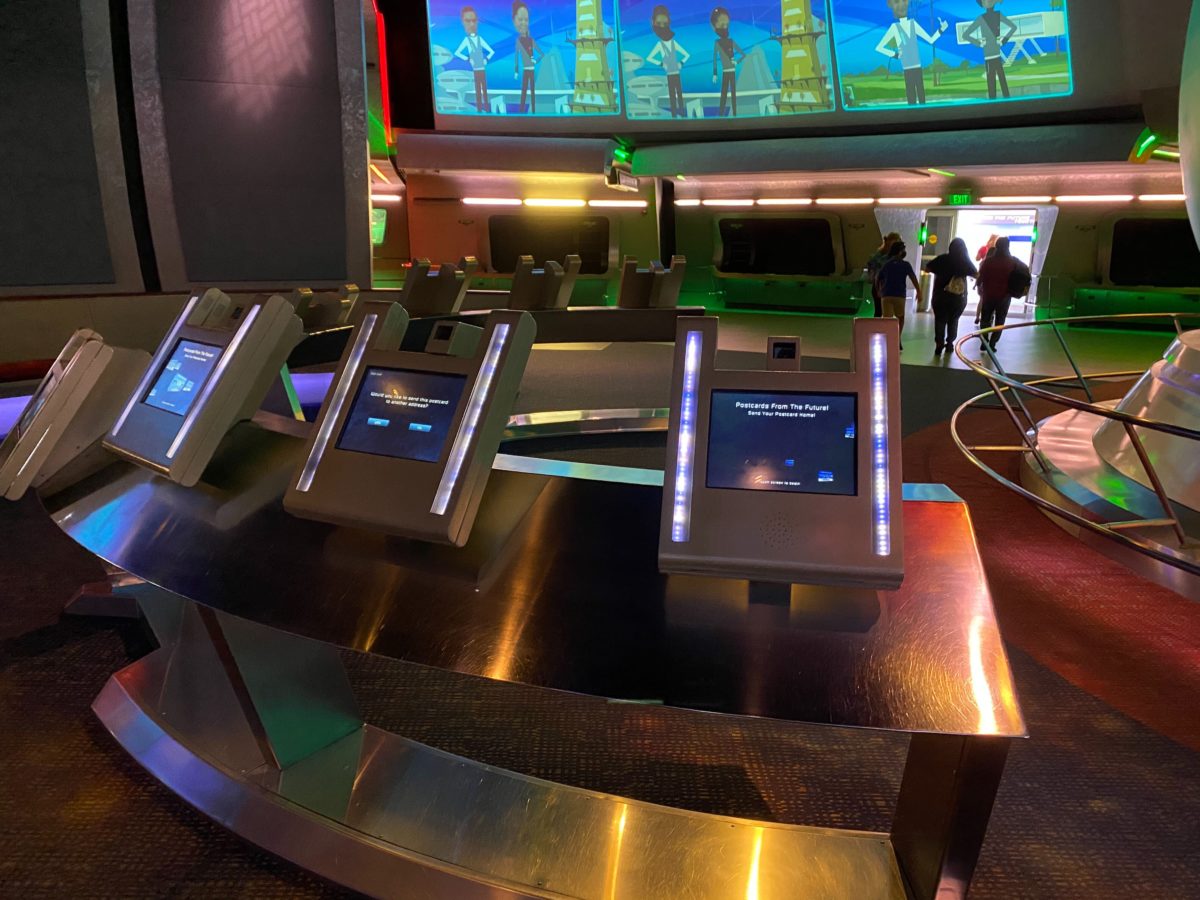 The one exception was the kiosks that enable you to "send a postcard" to yourself. These touch screens let you view the "future" that you created on the ride itself and send it to your email address.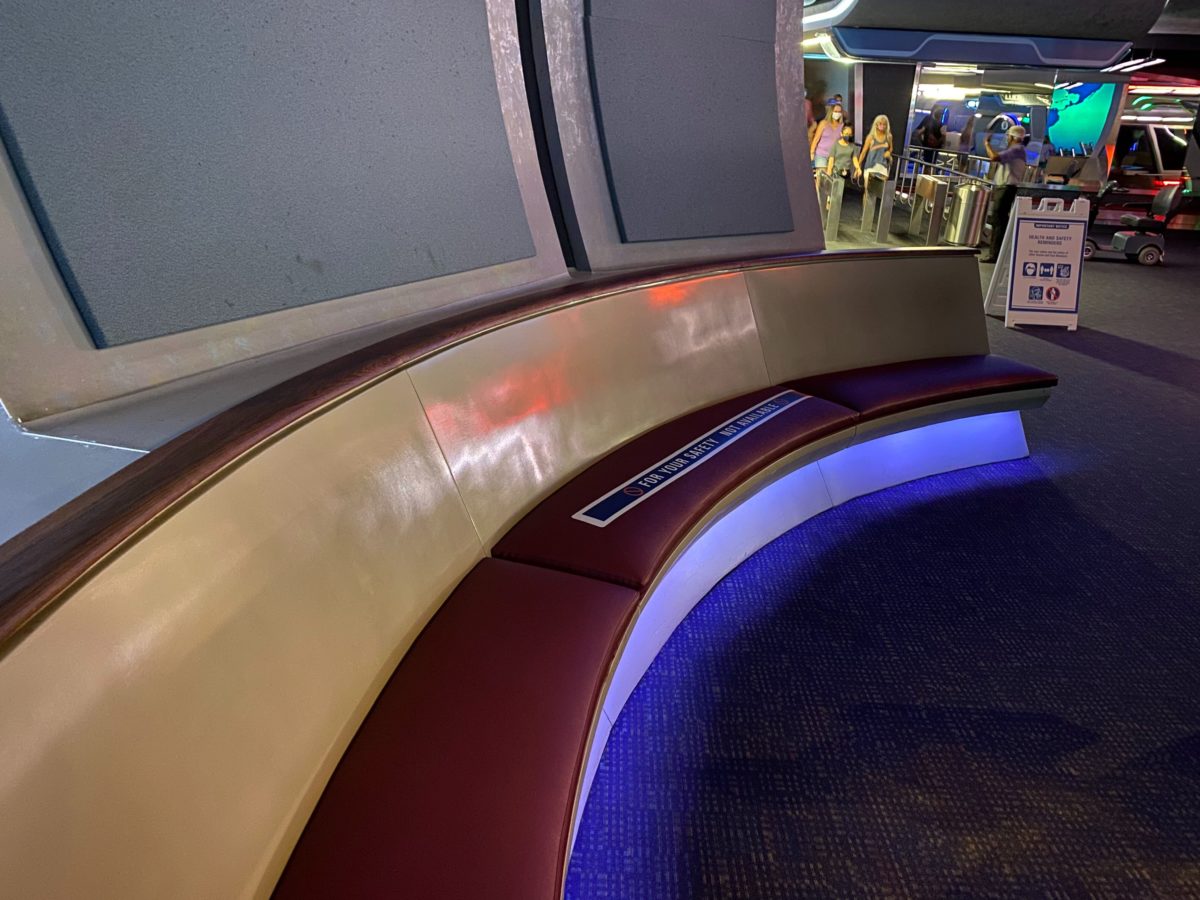 Benches were still open, with some seats marked unavailable.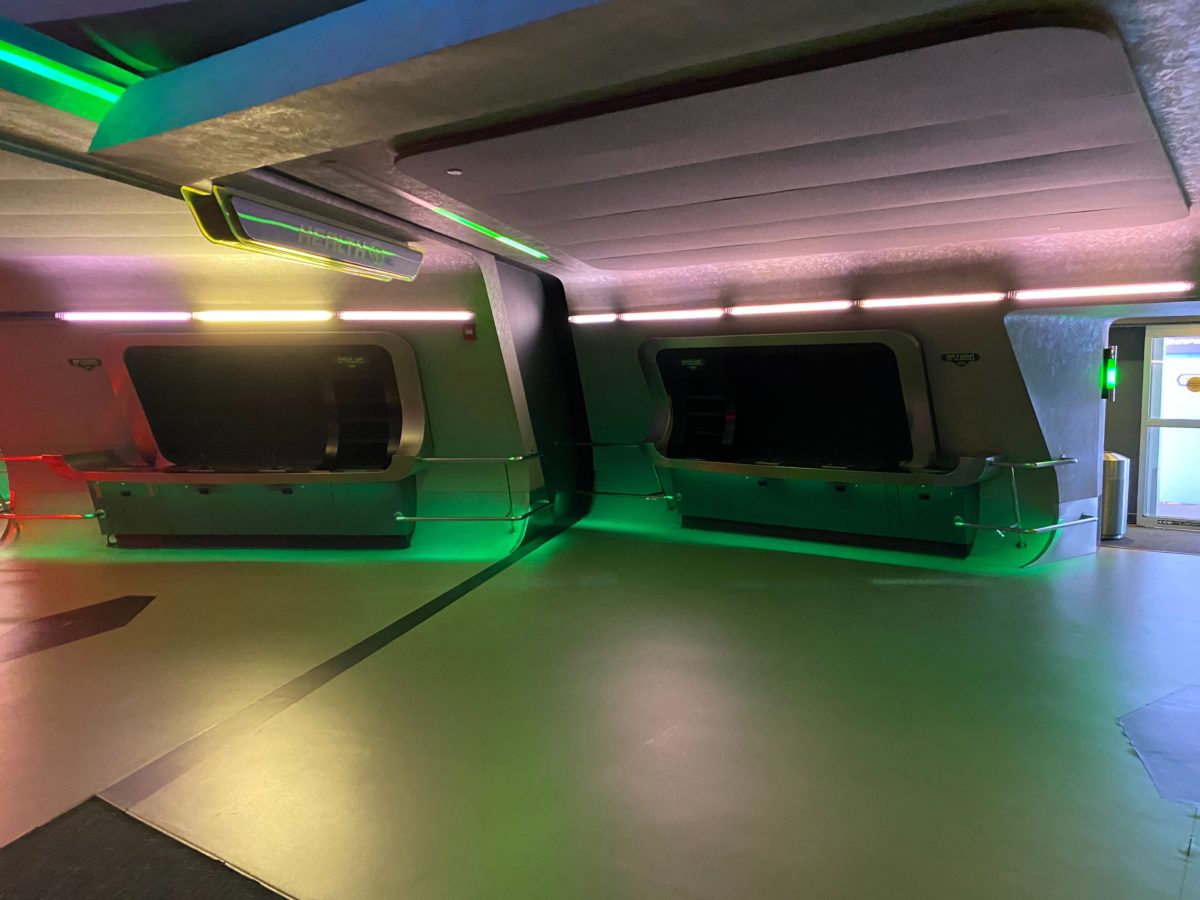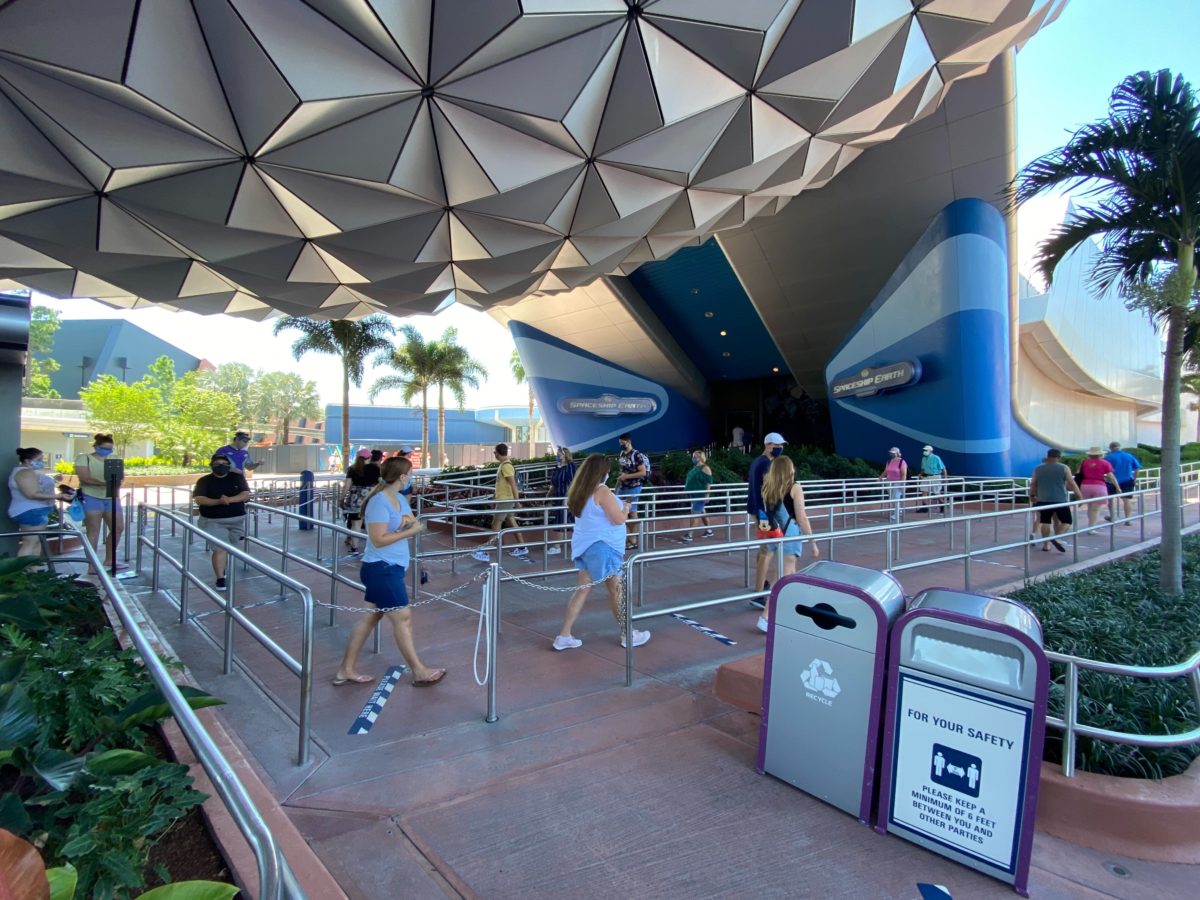 Back outside, the ride was getting a little busier and guests maintained six feet while walking through more of the queue.
We're happy we got to ride Spaceship Earth again! We aren't sure if or when the reimagining will be taking place, but we'll keep you updated.