Along the Discovery River in Disney's Animal Kingdom, you can find Donald's Dino Boat Bash!, an aquatic version of the popular DinoLand U.S.A. party set on a pontoon boat. This experience will take place in lieu of character meet-and-greets, giving guests a safe way to still see their favorite characters in the theme parks!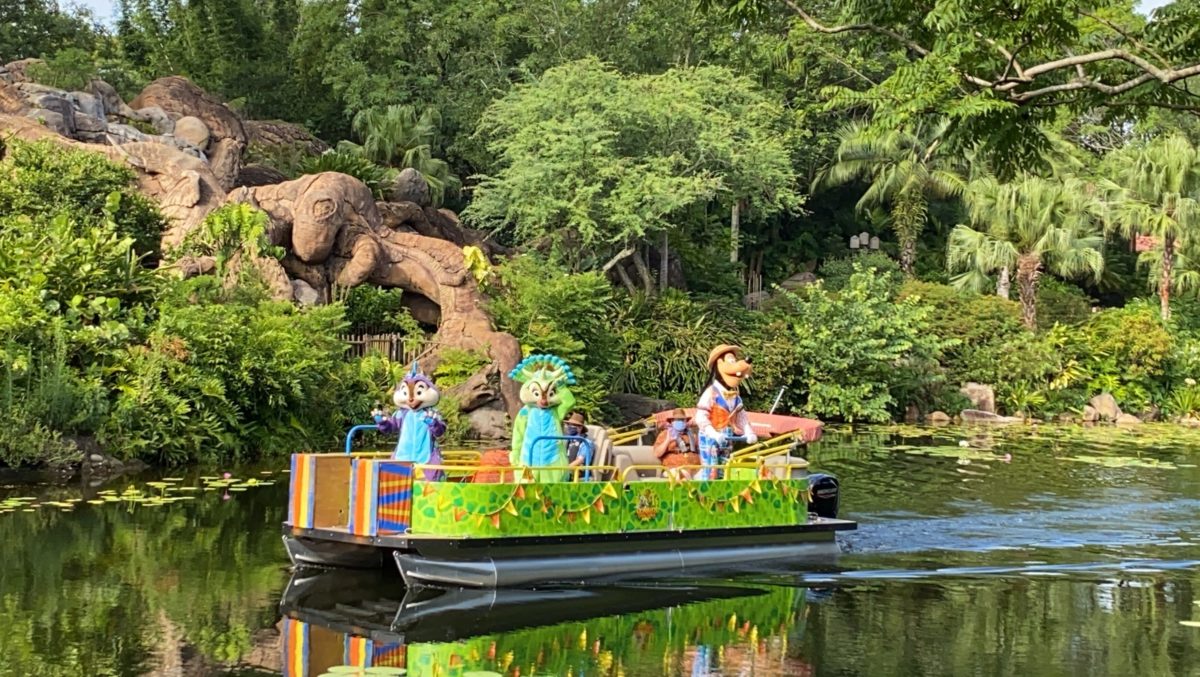 Dressed in their DinoLand best, we have Chip 'n' Dale, along with Goofy on the first riverboat.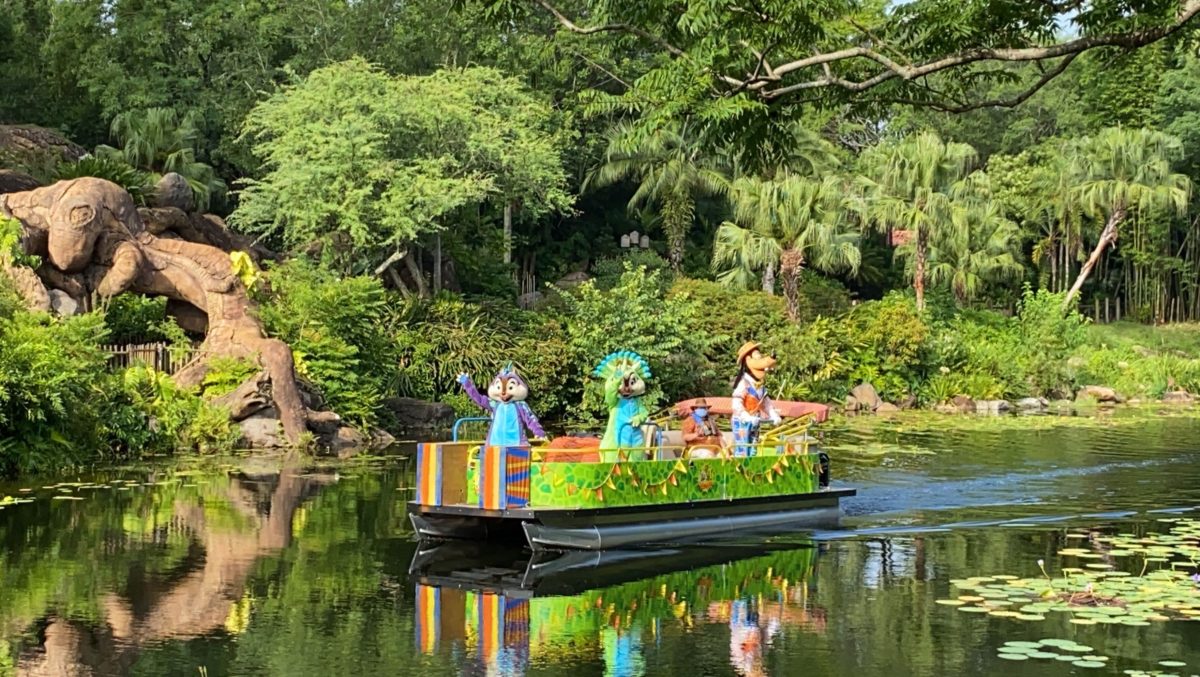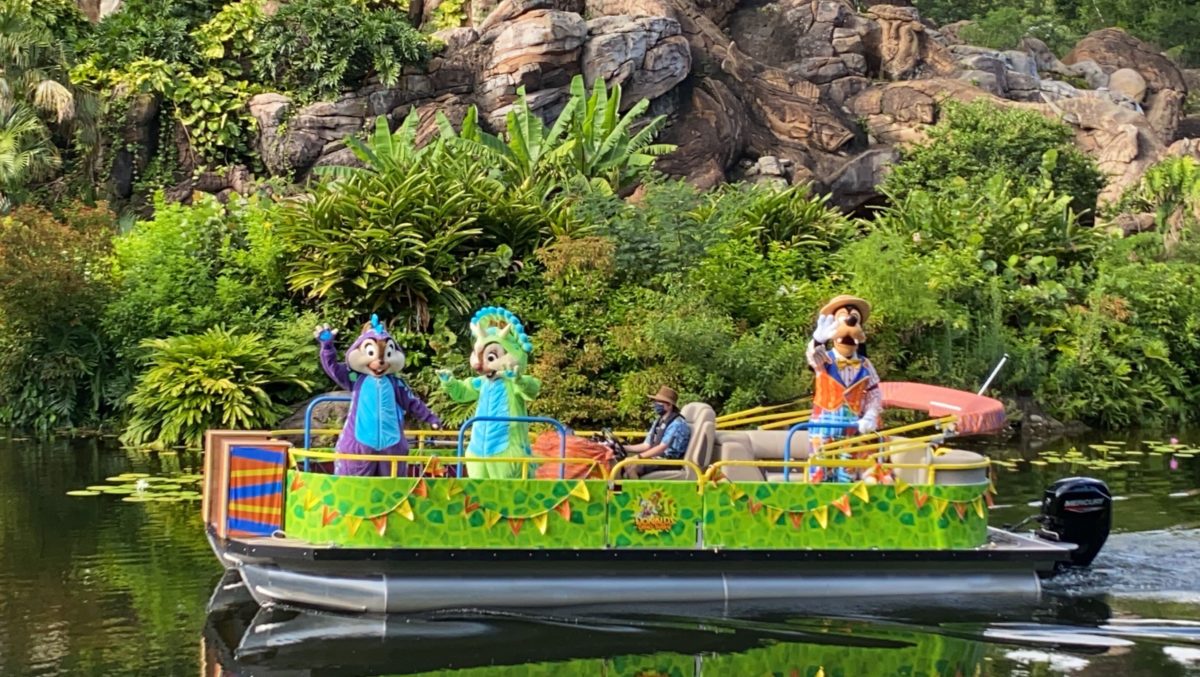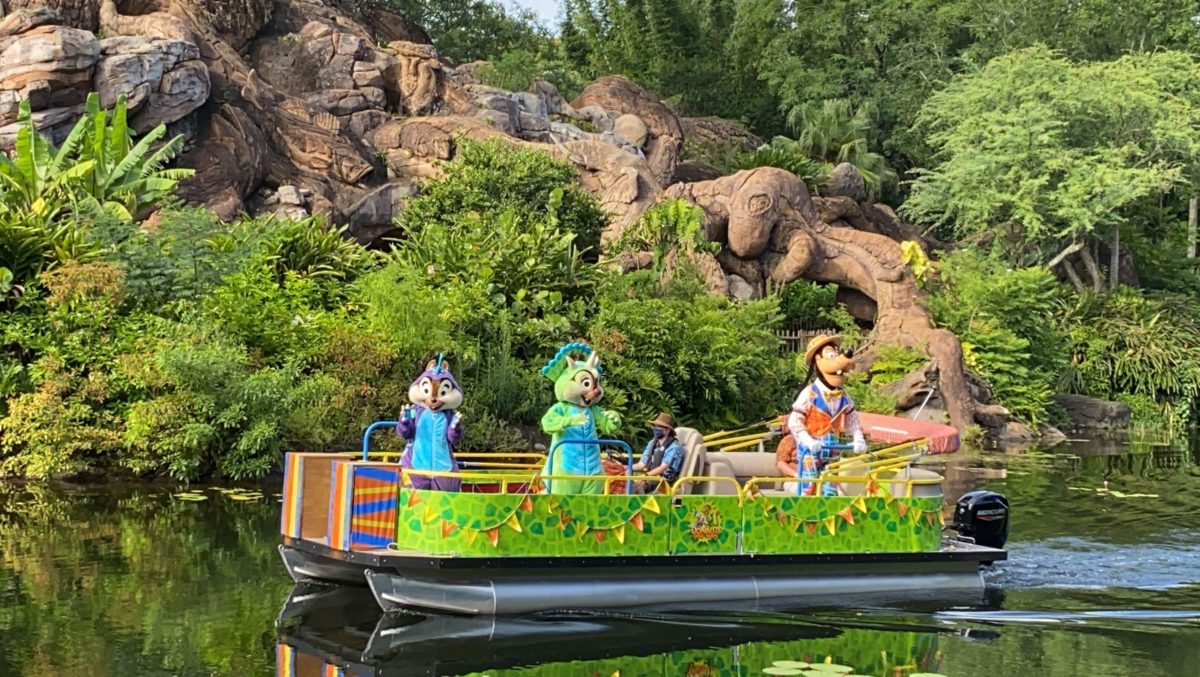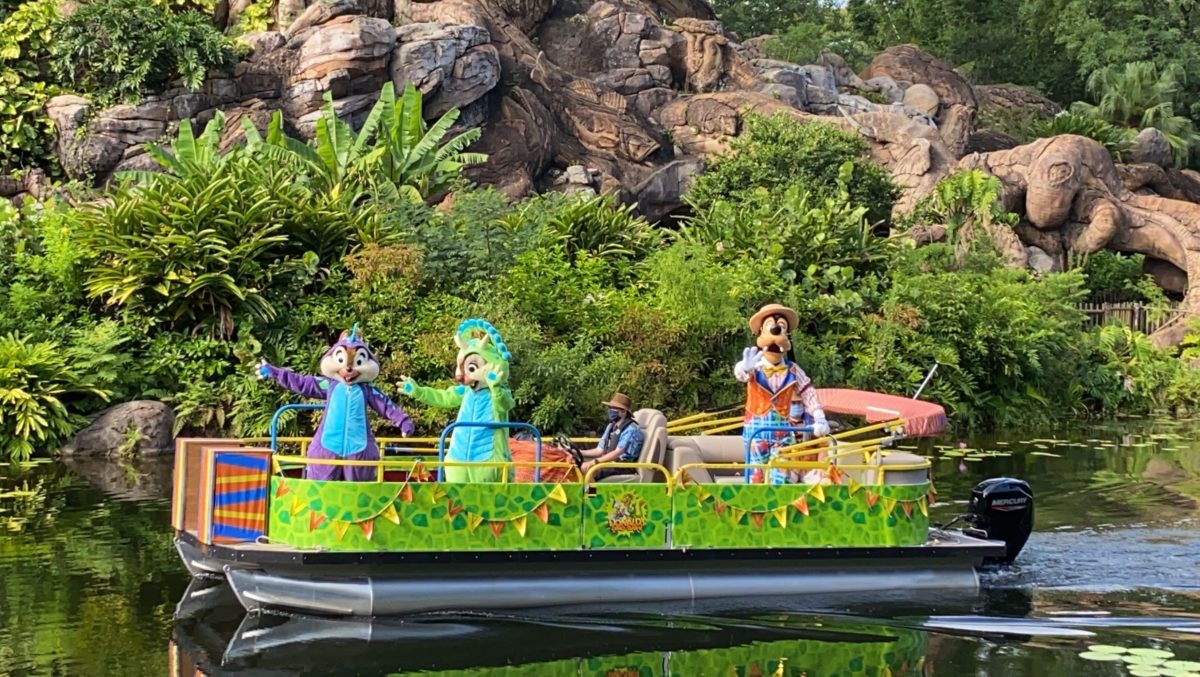 Our reporters noted that some of the best places to experience these characters on the water are near the Relaxation Station at Upcountry Landing in Asia, or along the balcony of Nomad Lounge.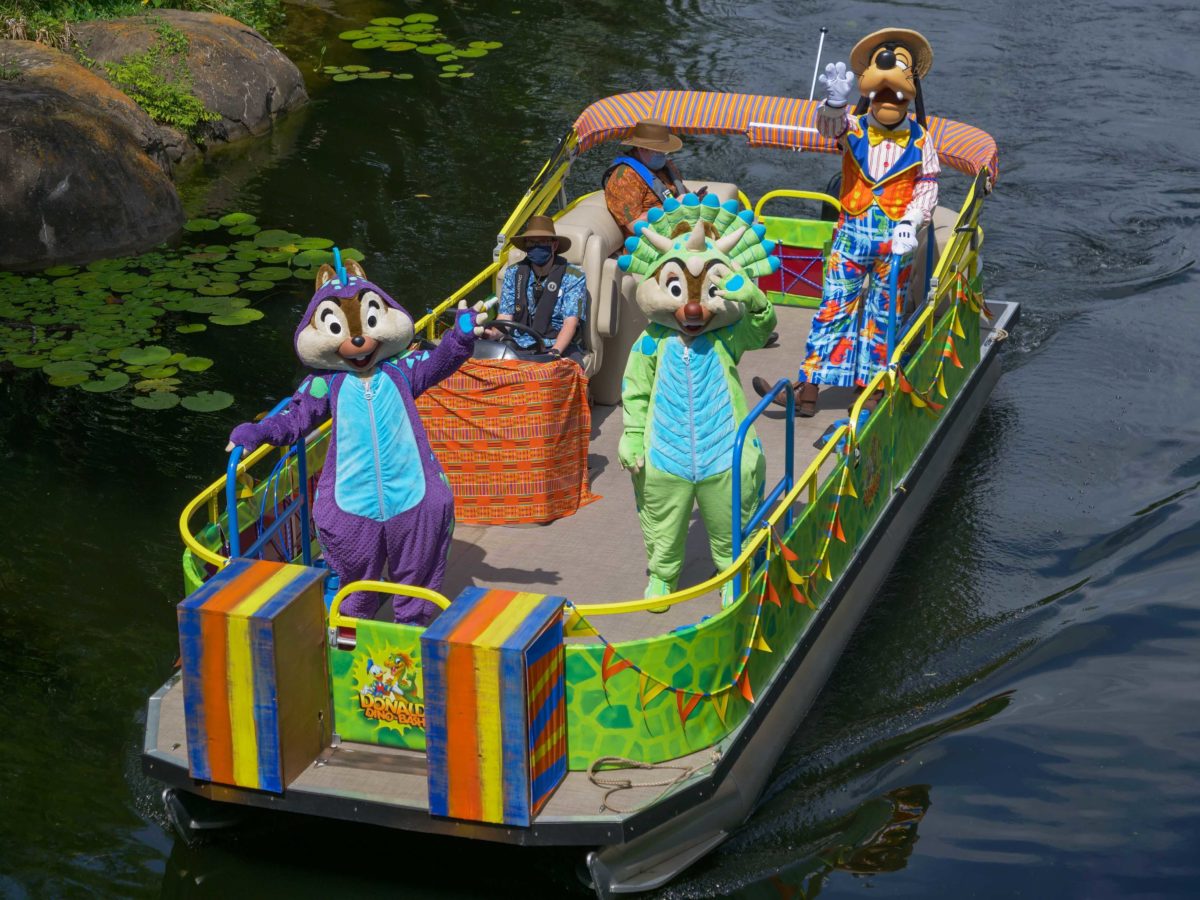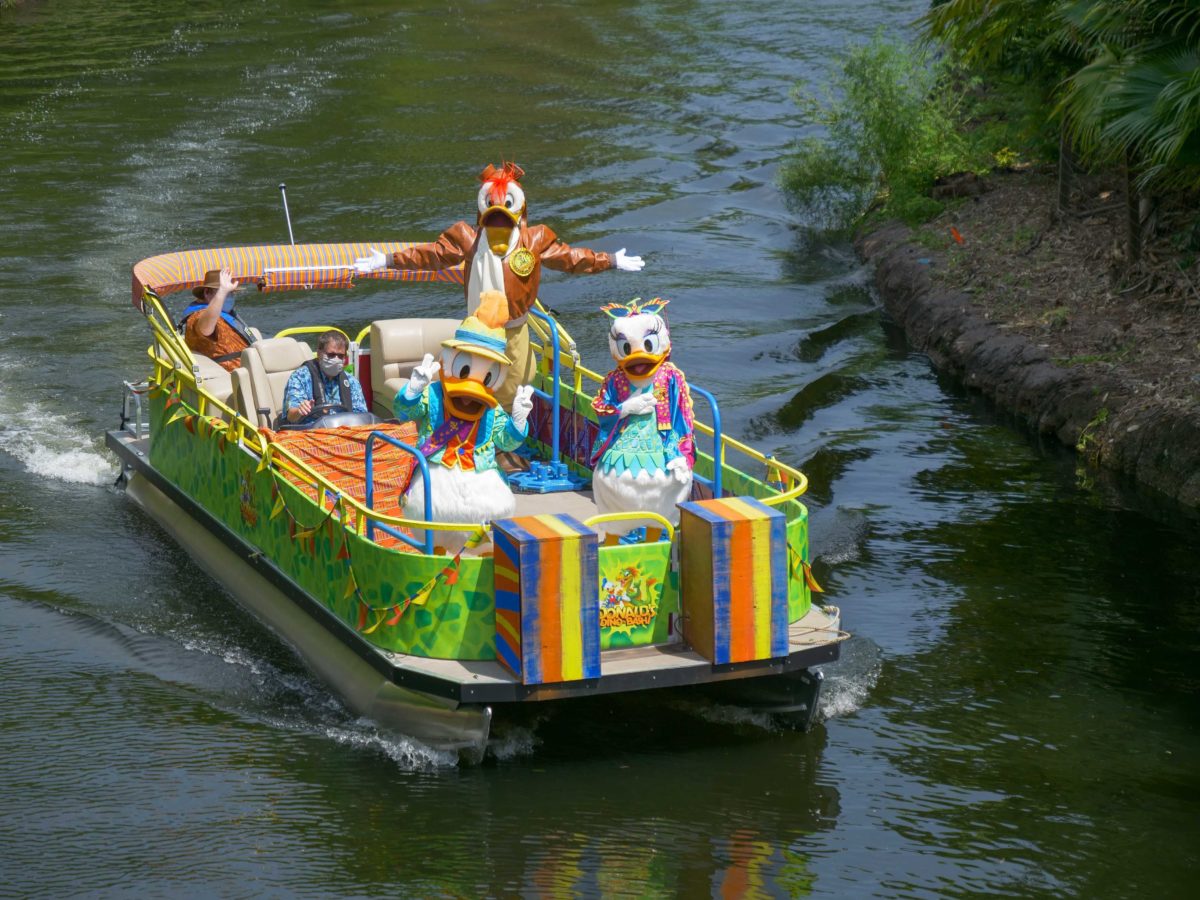 On another variation of the "Donald's Dino Boat Bash!" cruise, we have Donald Duck, along with Daisy Duck and Launchpad McQuack.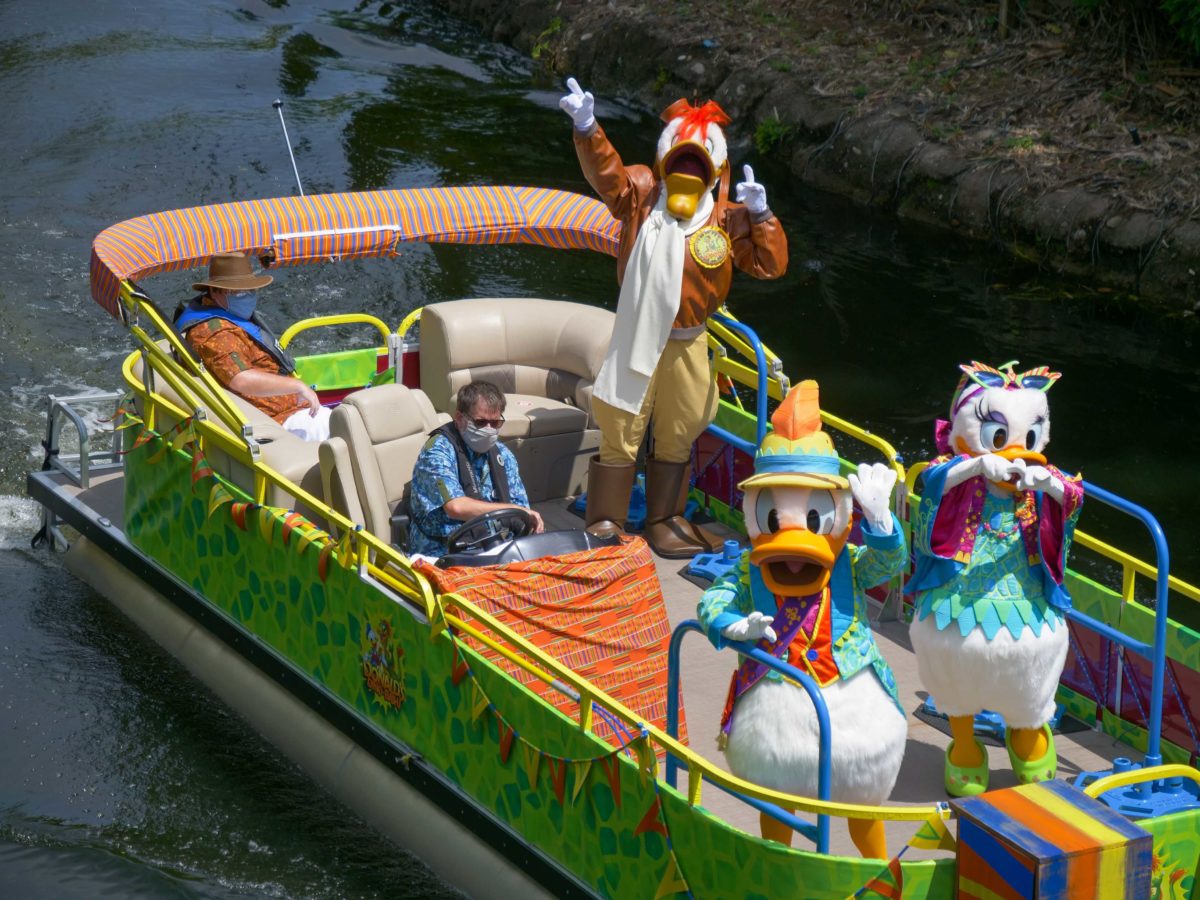 The various character cruises around Discovery River take place around every ten to fifteen minutes, giving you plenty of opportunities to wave hello to your favorite Disney characters! Do note that there's no established show times for these experience, and they be cancelled or delayed due to weather
For the full "Donald's Dino Boat Bash!" experience, check out our YouTube video below!