Ma eywa! Some new apparel has arrived at Disney's Animal Kingdom featuring some popular features of Pandora – The World of Avatar. Let's see what we can find!
Pandora – The World of Avatar Ladies' Embroidered Iconography T-Shirt – $36.99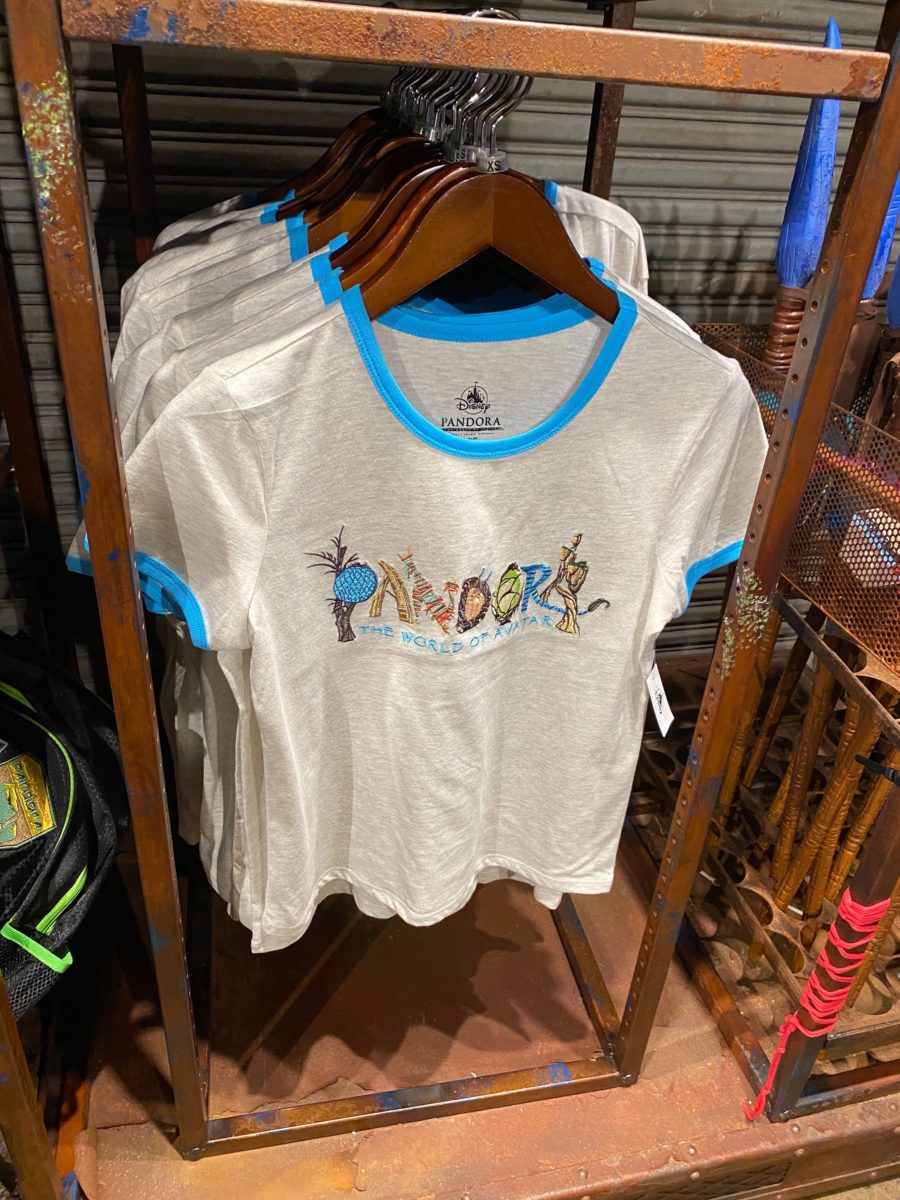 This new gray ladies' T-shirt features the same iconography as its unisex counterpoint which we found on Monday, only this design is embroidered instead of printed on.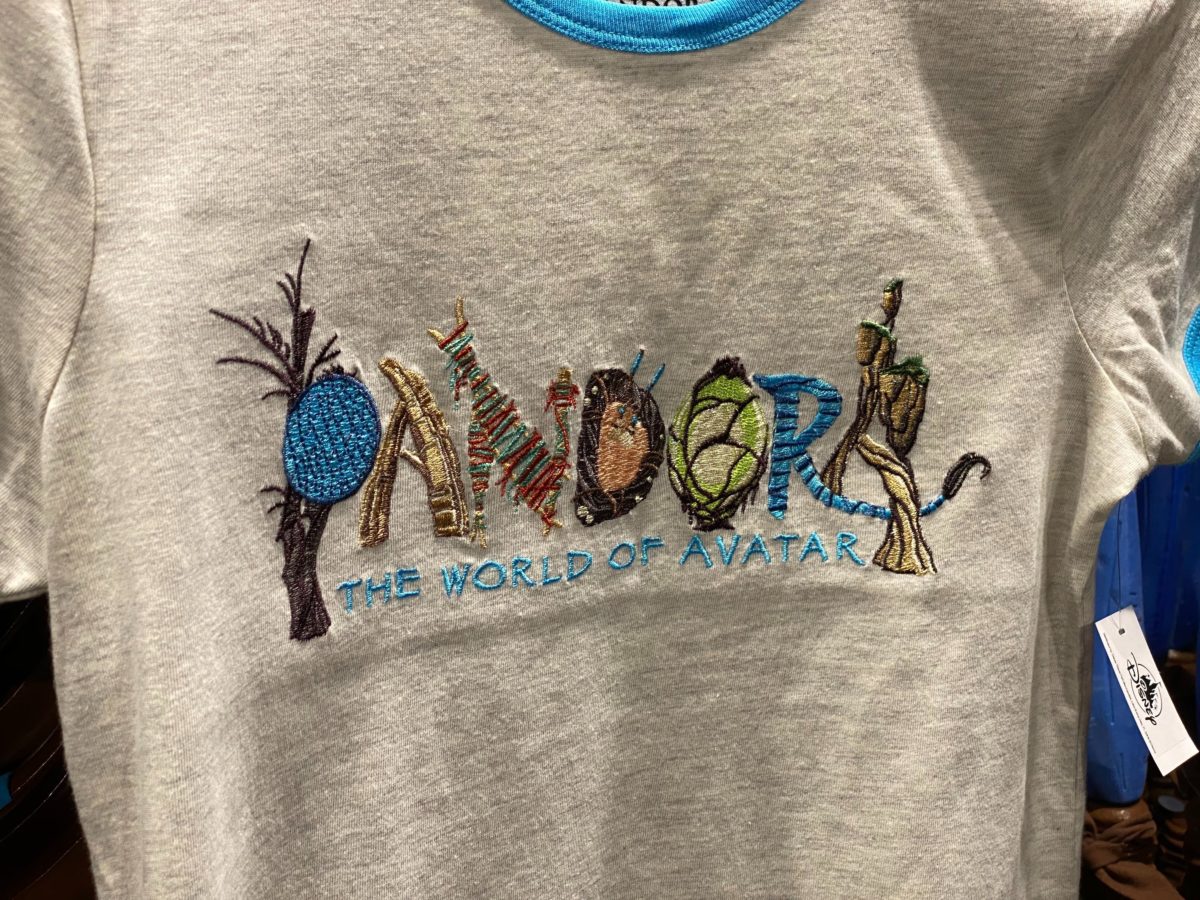 I really like how the floating mountains form the second "A."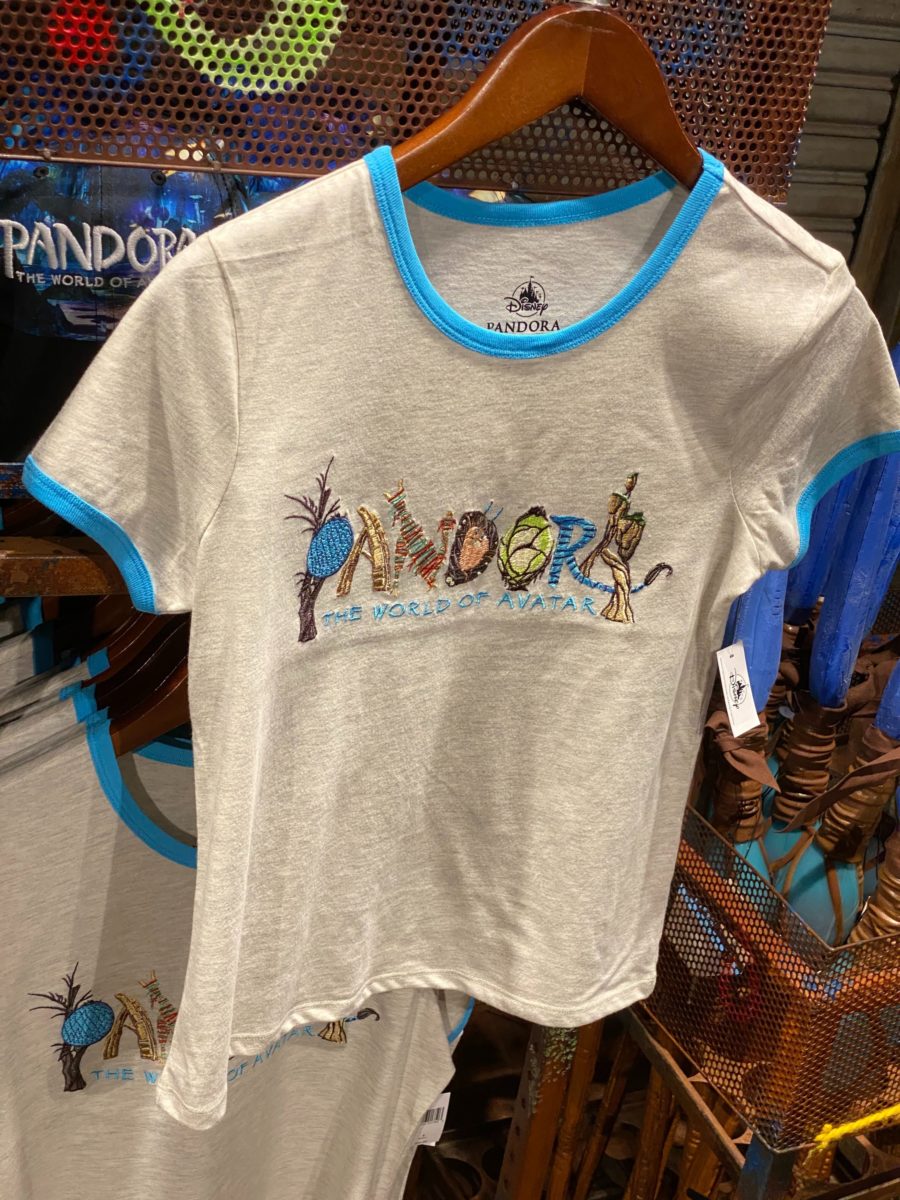 Shaman of Songs Windbreaker – $49.99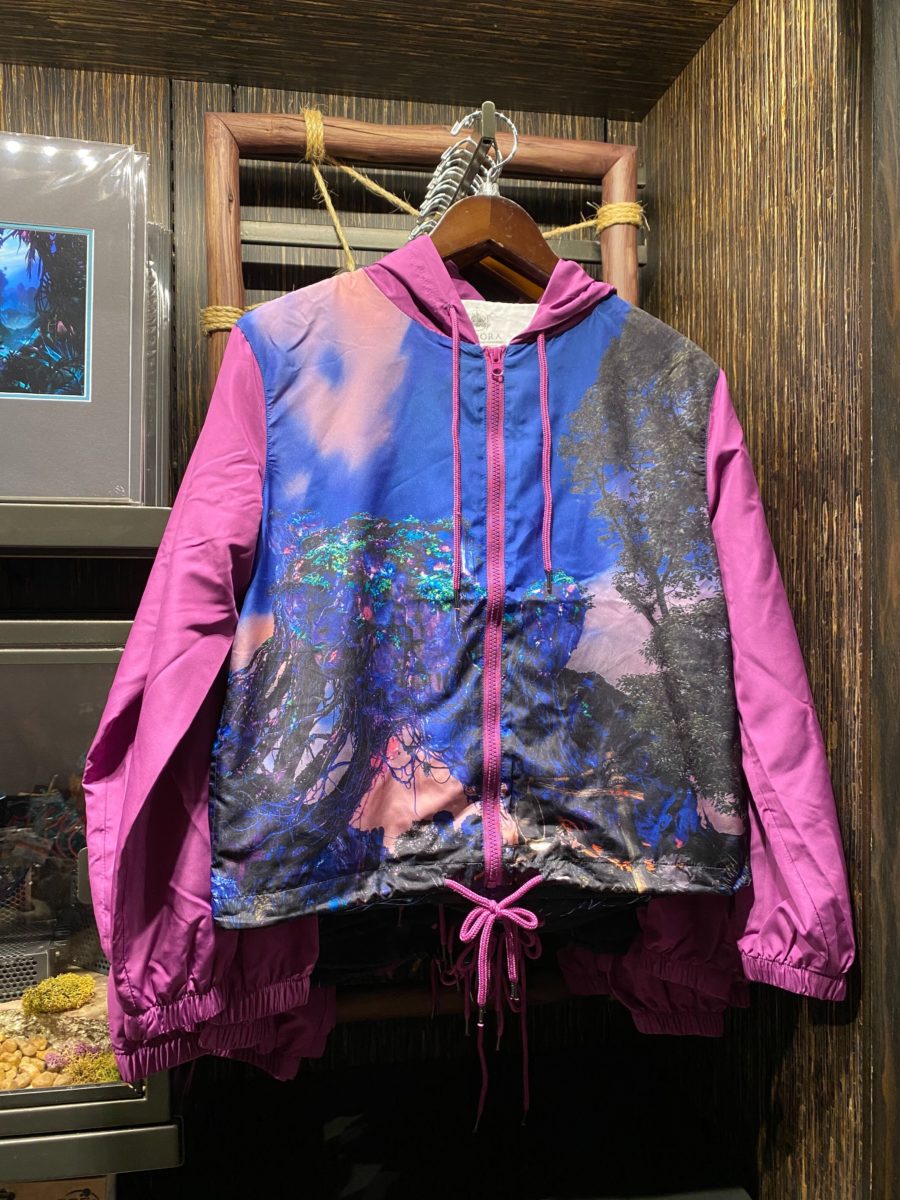 Perhaps the most exciting addition is this new pink-sleeved windbreaker, which features the floating mountains at dusk on the front…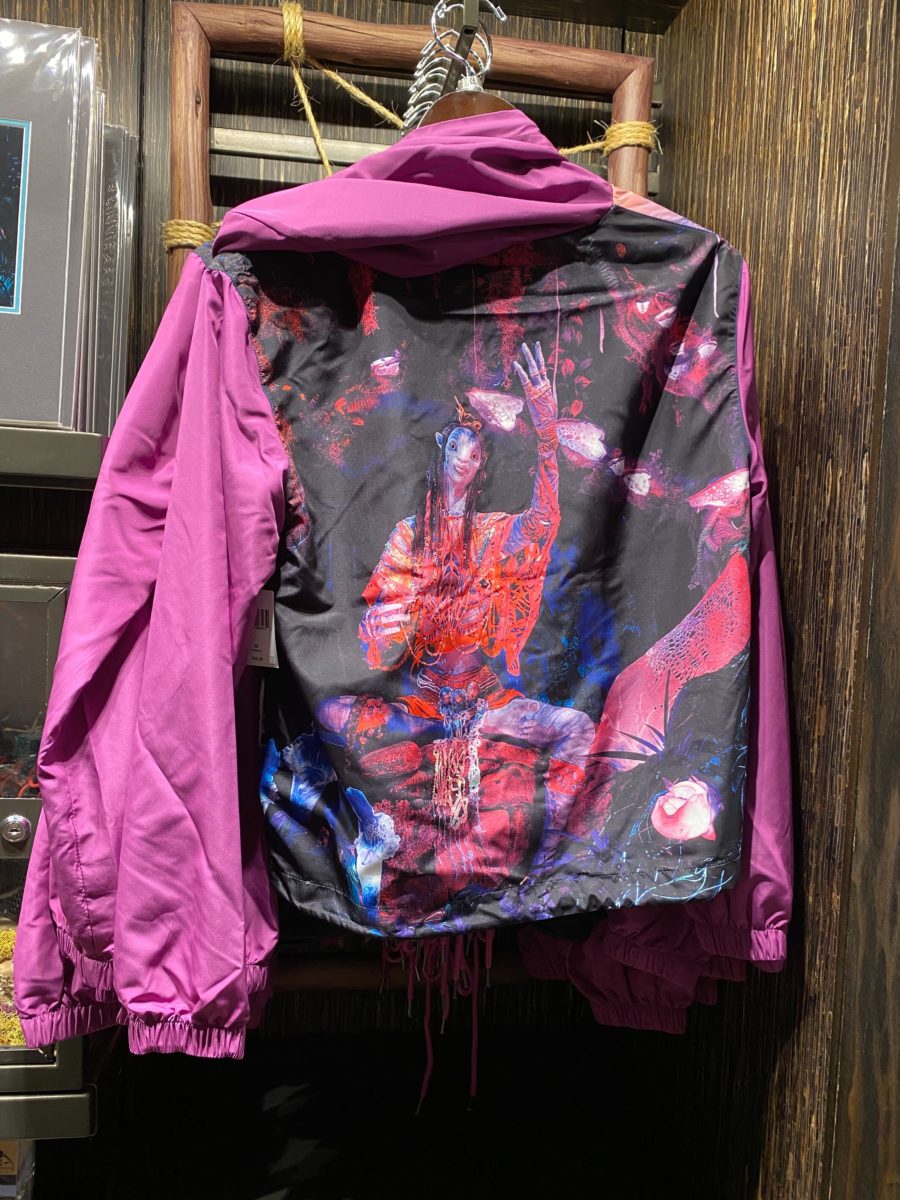 …and the Shaman of Songs from Na'vi River Journey on the back!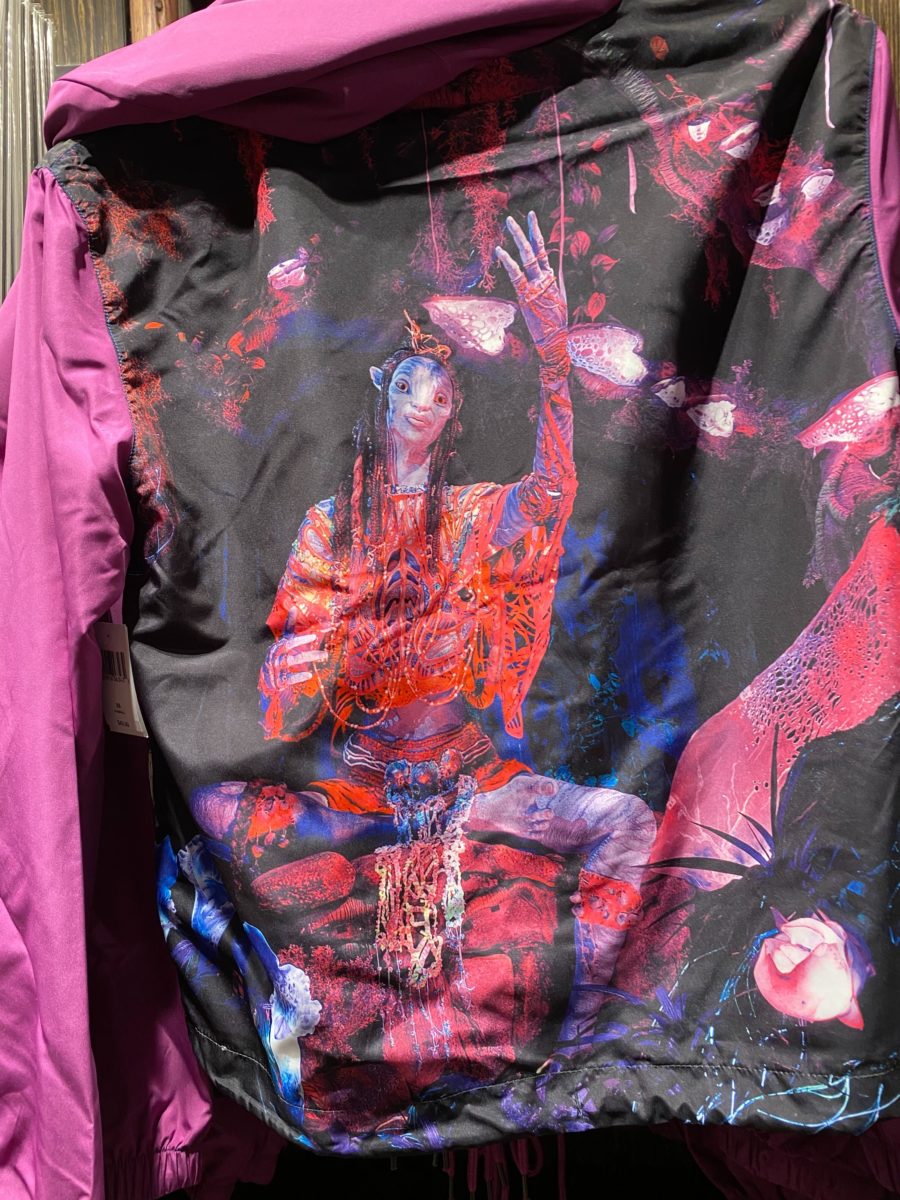 It's really neat to see the fan-favorite character get her due on merchandise.
Banshee Hoodie – $59.99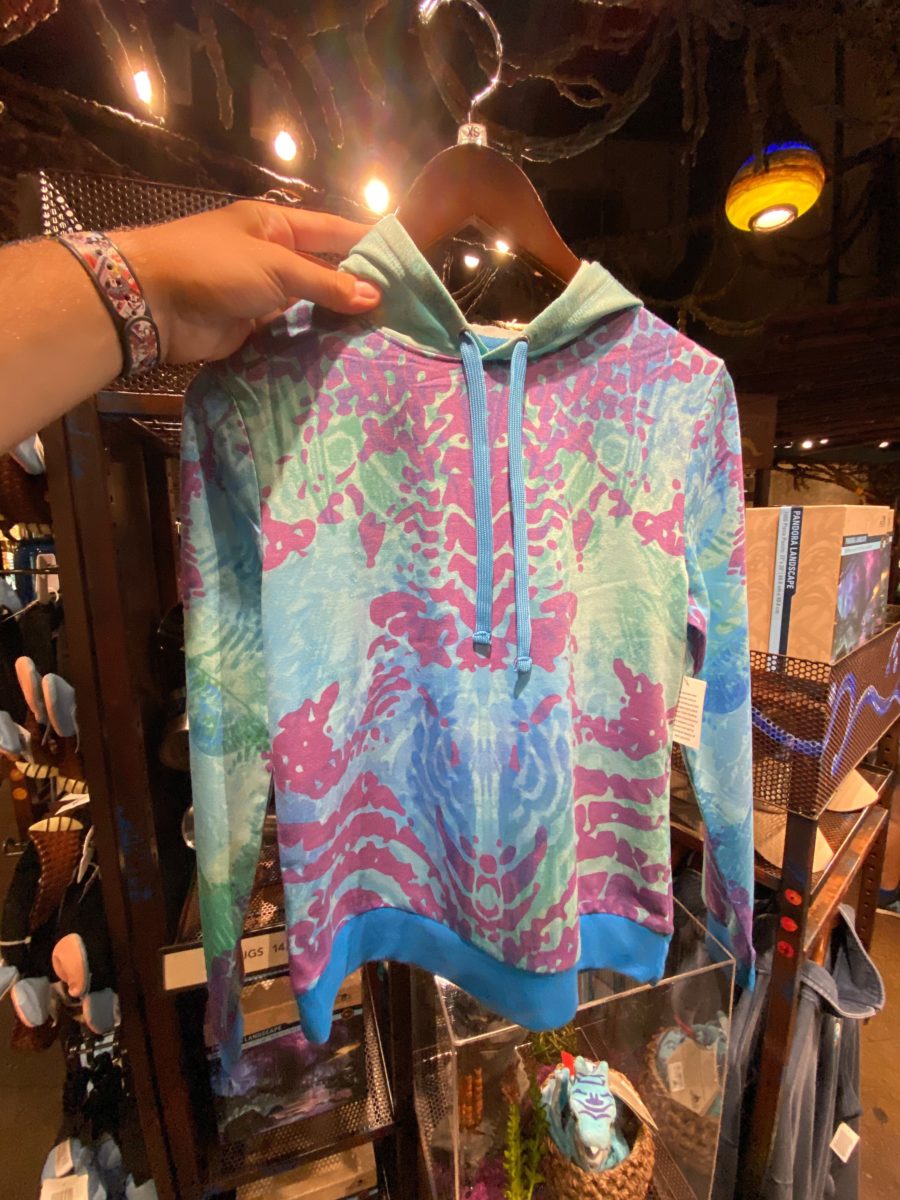 If you're looking to stay a little warmer, you can try this hoodie, with a pattern inspired by the skin of banshees.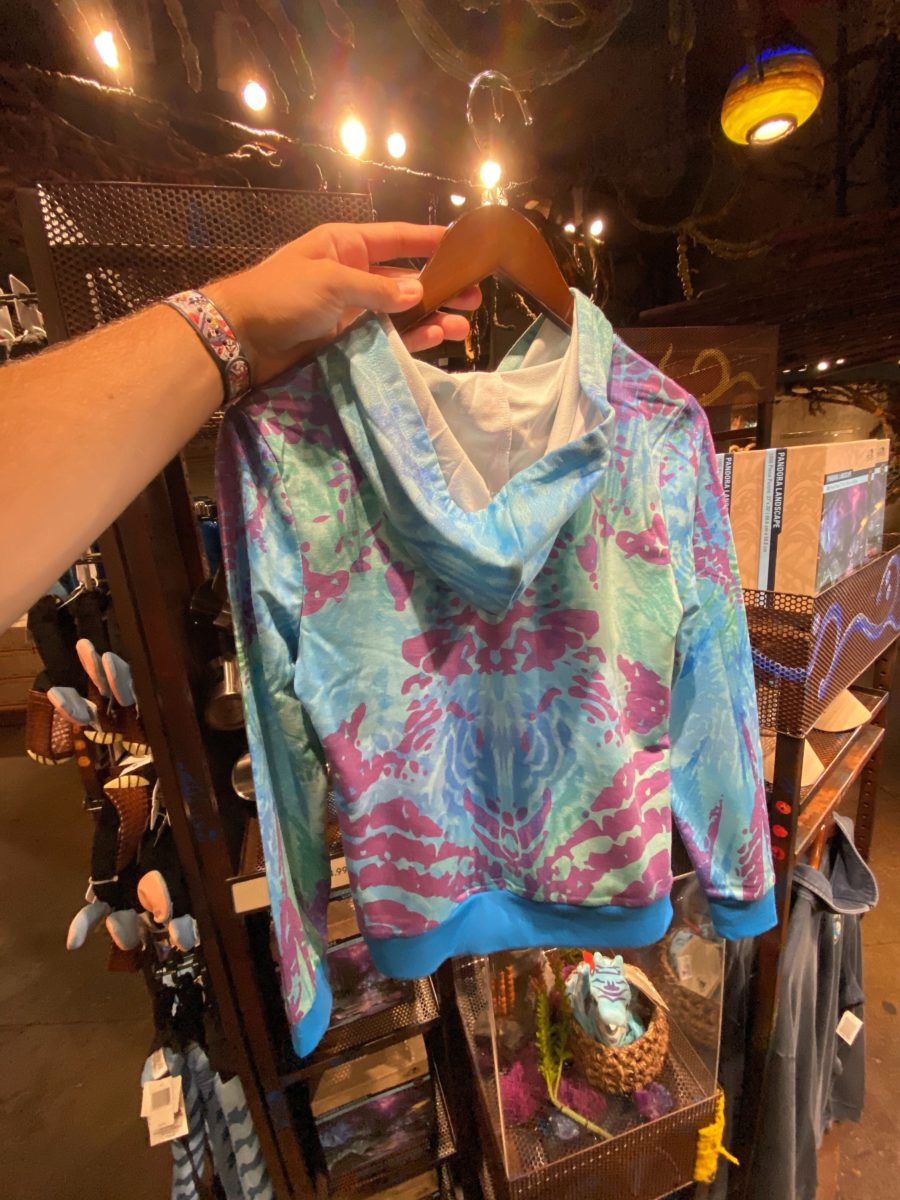 The blue and purple design makes us want to fly around Pandora's landscape!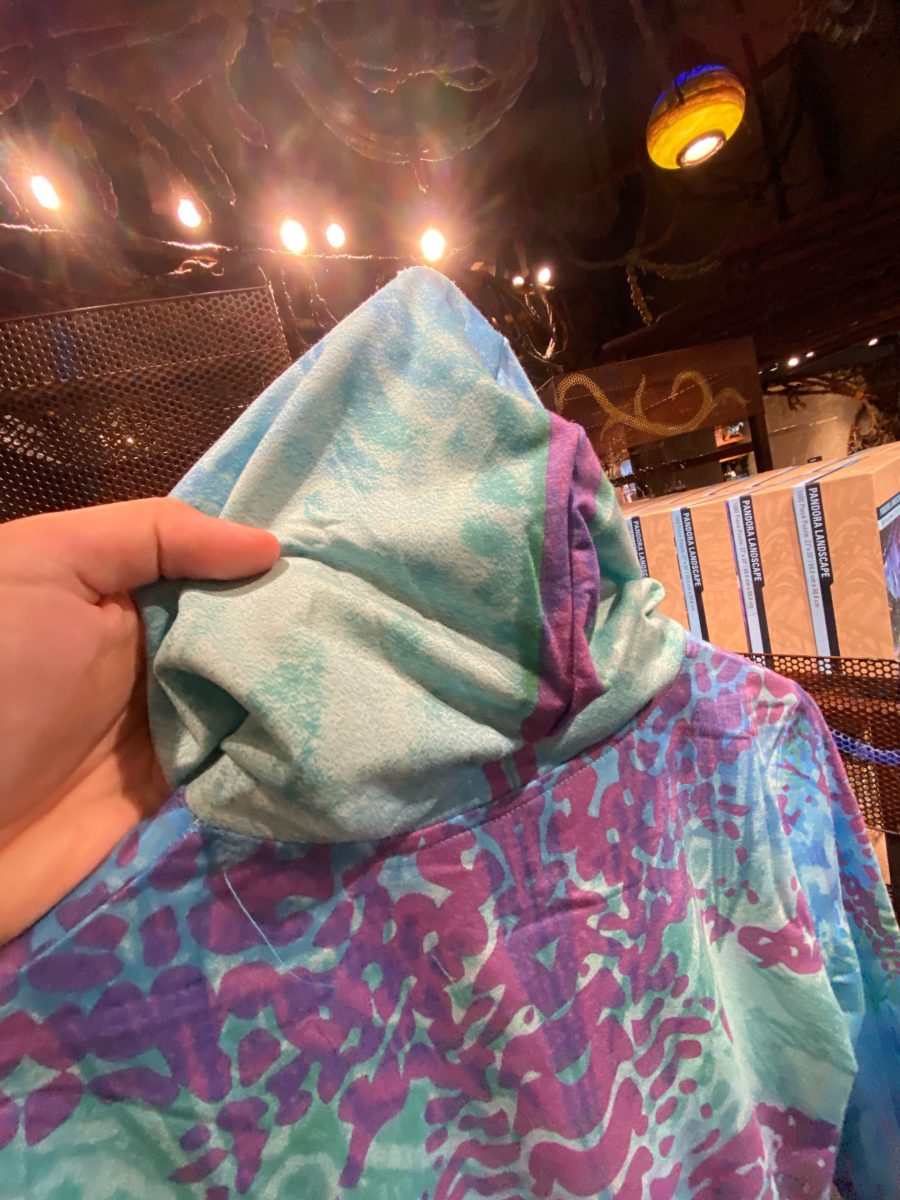 As with all Pandora – The World of Avatar merchandise, we found all of these items at Windtraders.
Which item is your favorite? What characters would you like to see on merchandise next? Let us know in the comments!