This post may contain affiliate links; please read the disclosure for more information.
A whole new collection of colorful youth t-shirts have arrived in World of Disney in Disney Springs, but these aren't just any old t-shirts. Each fun, colorful and bright new design features adorable pairs of Disney characters, but if you can't pick your favorite then don't worry, as each shirt is reversible! This is a very fun idea for kids apparel, so let's take a closer look at the designs available…
"Moana" Pua and Hei Hei T-Shirt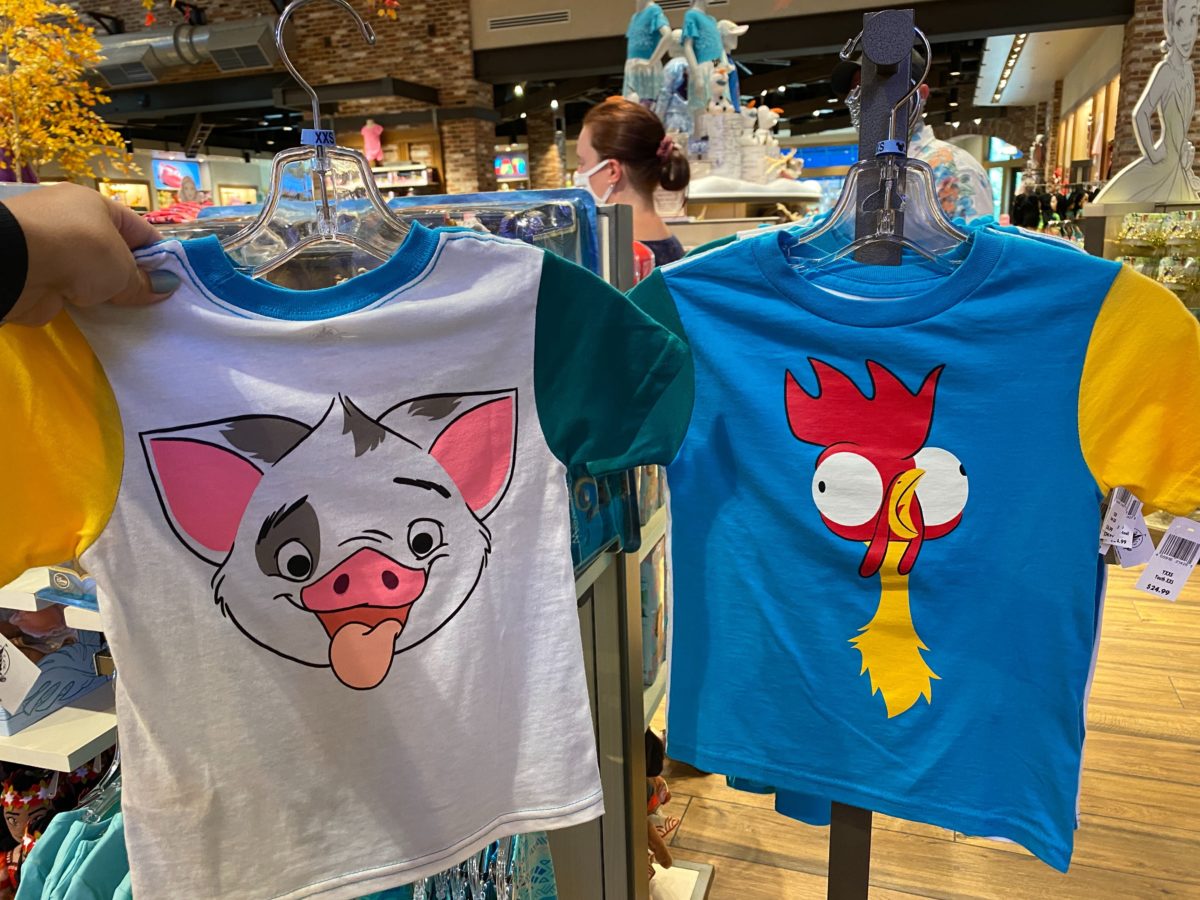 The first t-shirt features Pua and Hei Hei from "Moana".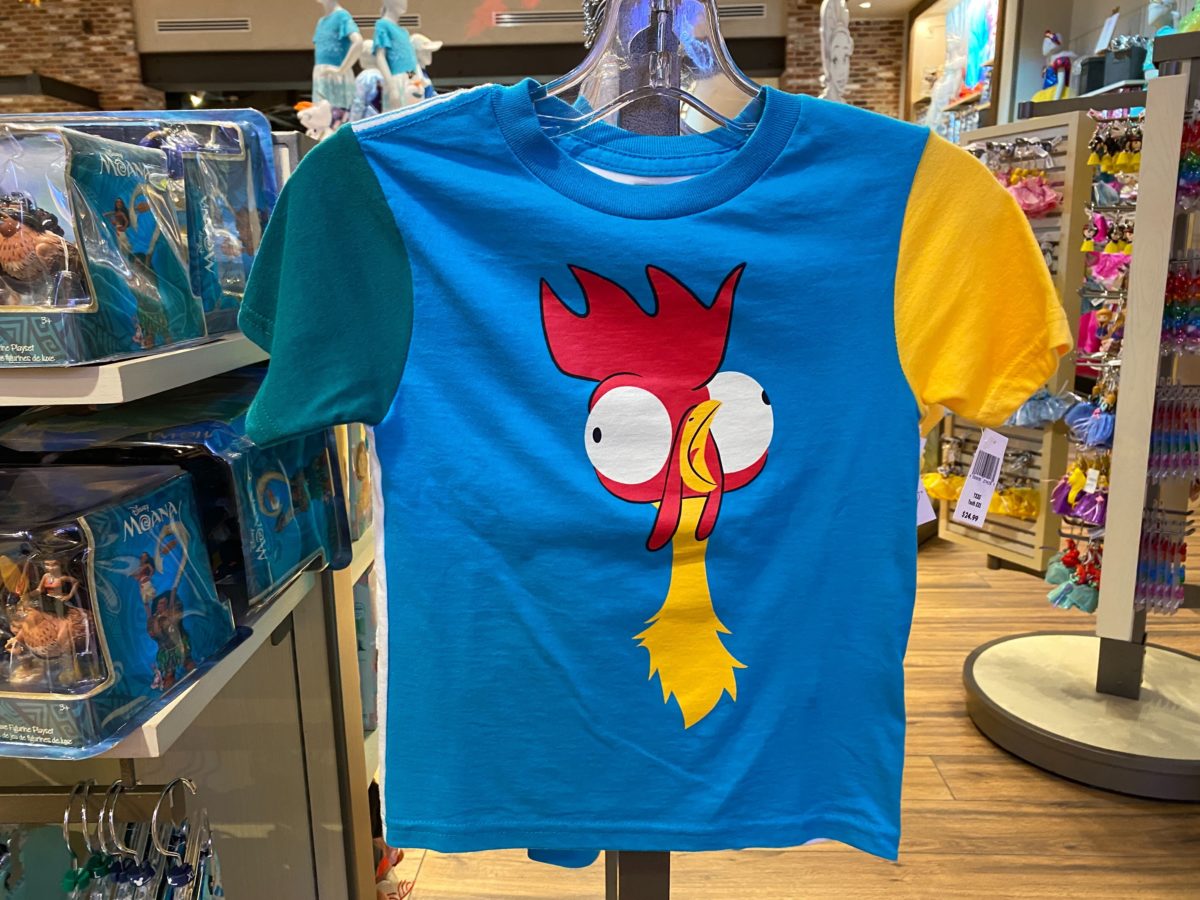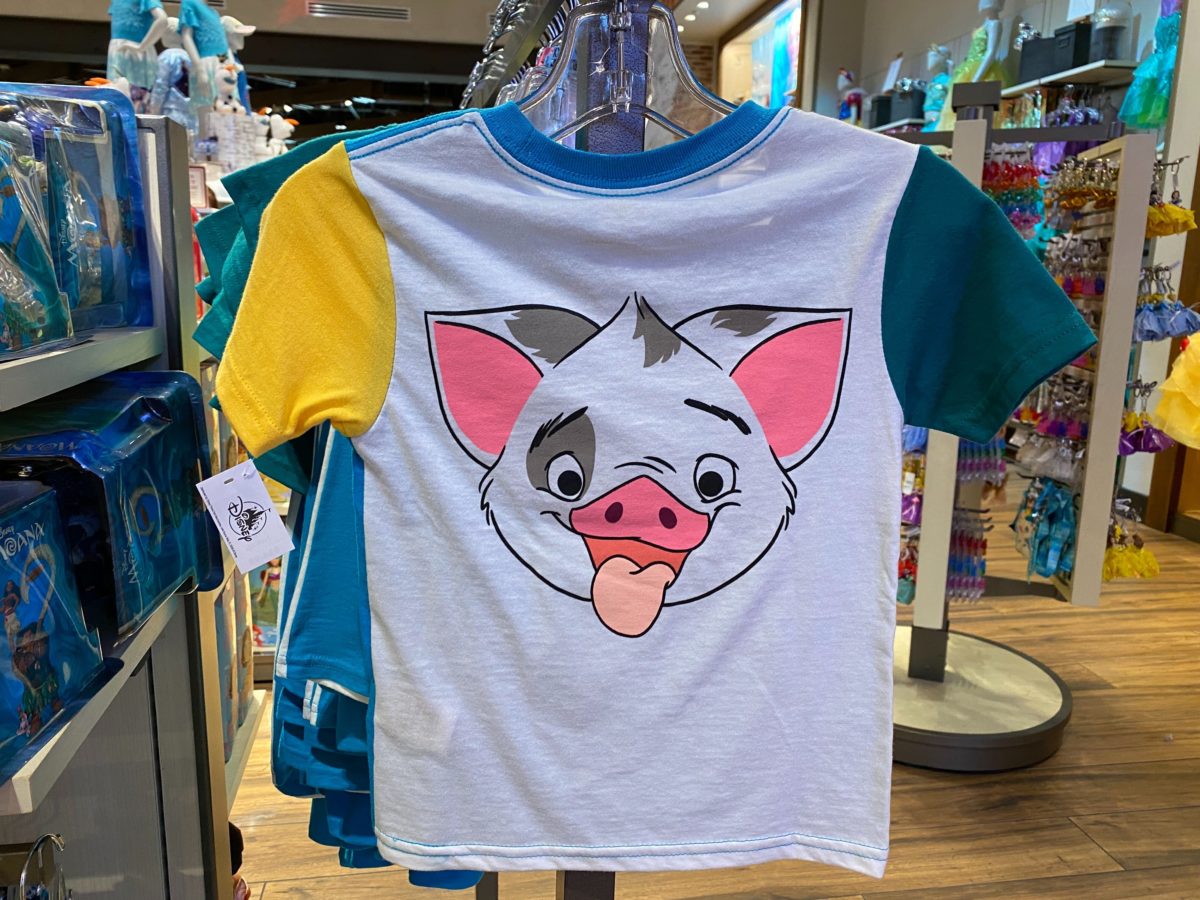 As always, Pua is looking adorable whilst Hei Hei looks… spaced out! This one is colored white, blue, yellow and green, and cost $24.99.
"Toy Story 4" Ducky and Bunny T-Shirt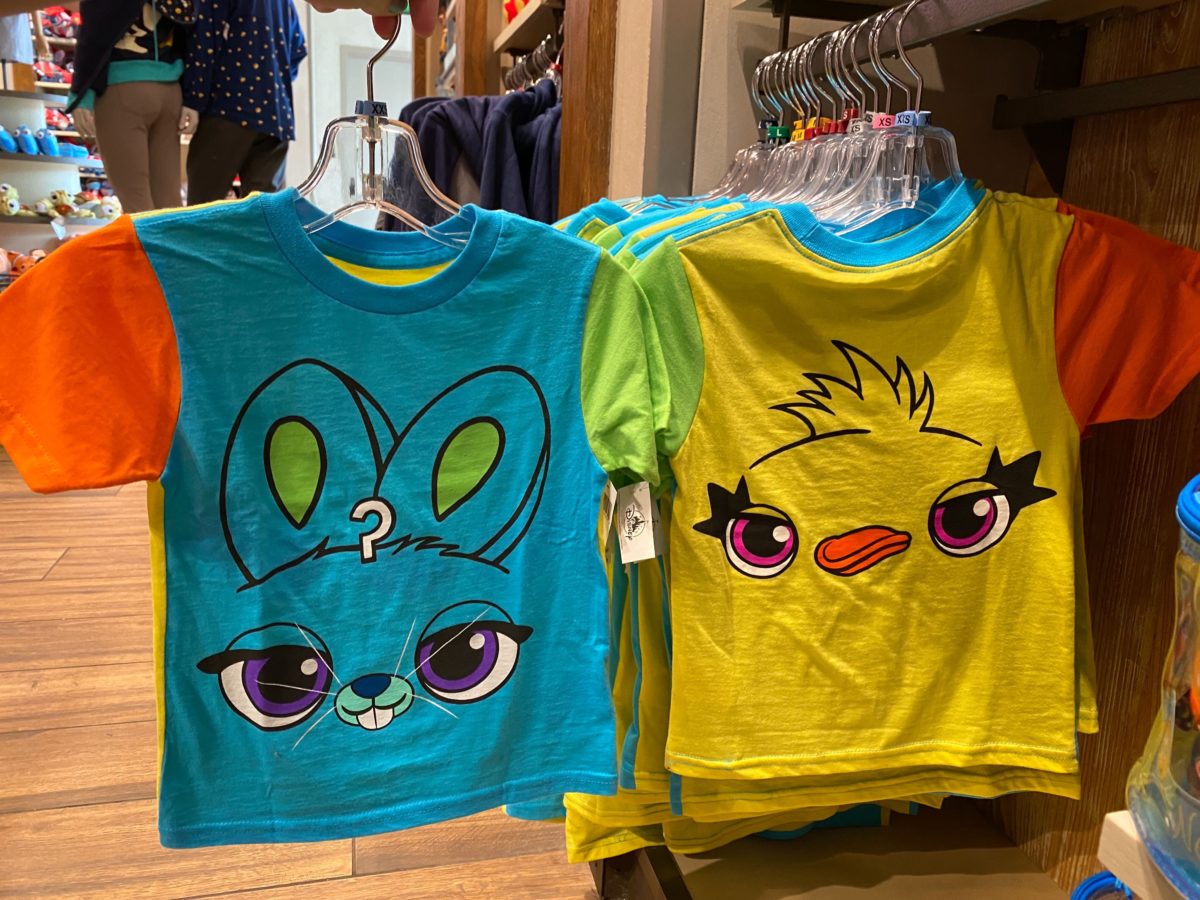 This next tee features Ducky and Bunny, from "Toy Story 4". Both look completely bemused, and Bunny even has his head tag still attached!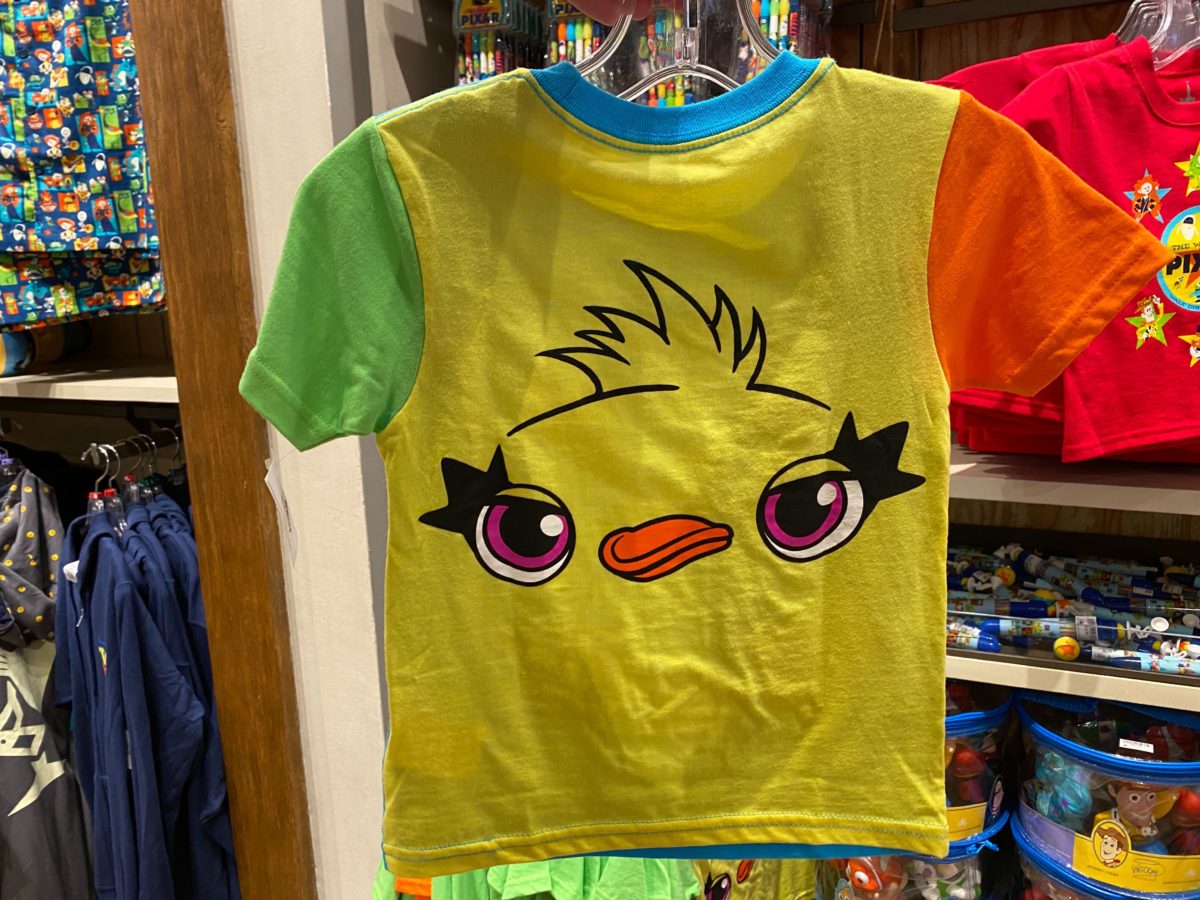 This tee is bold and playful in blue, yellow, orange and green, and also cost $24.99. Are you a fan of Ducky and Bunny? Check out these hilarious new hair scrunchies, which we found very recently.
"Monsters, Inc." Mike and Sulley T-Shirt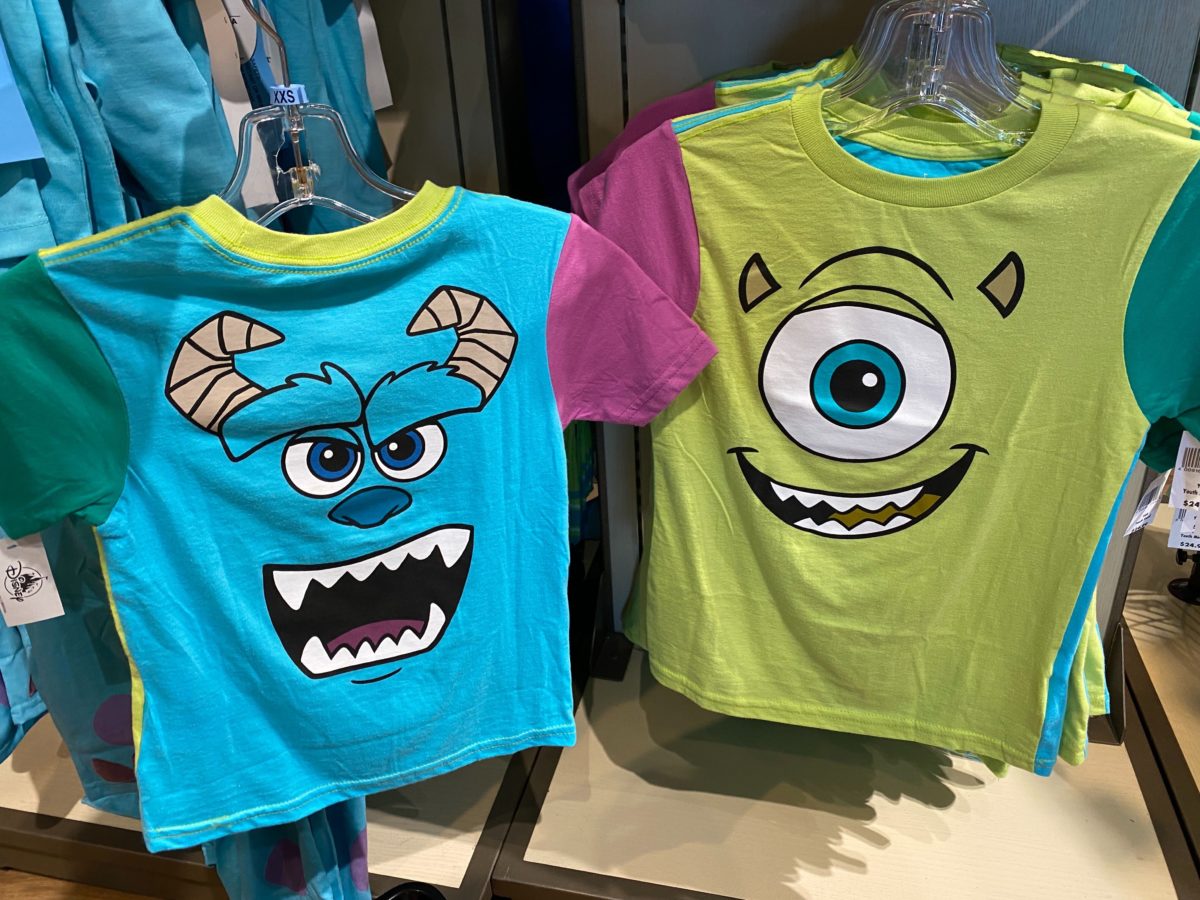 The last tee we found is this "scary" Mike and Sulley t-shirt. Mike is looking happy on his side, whilst Sulley looks roar-some on his!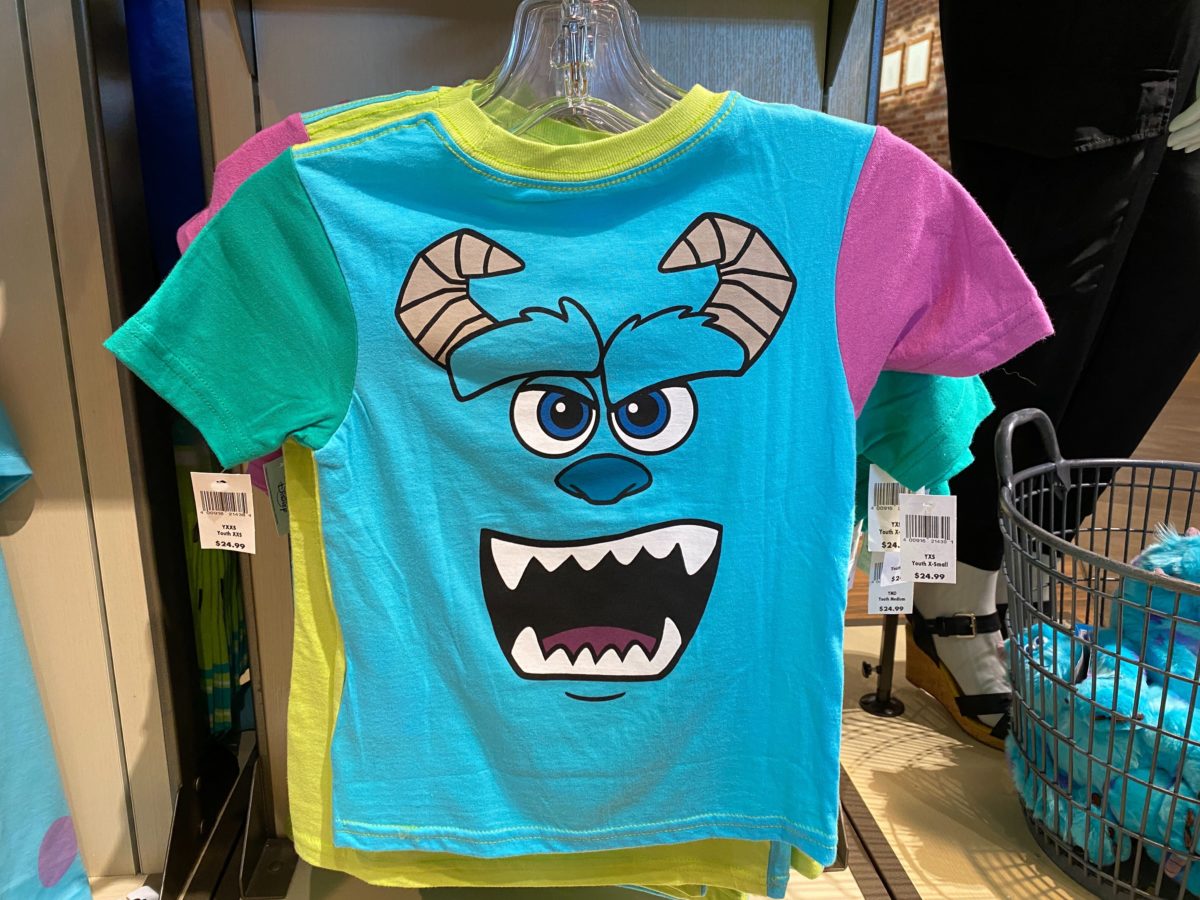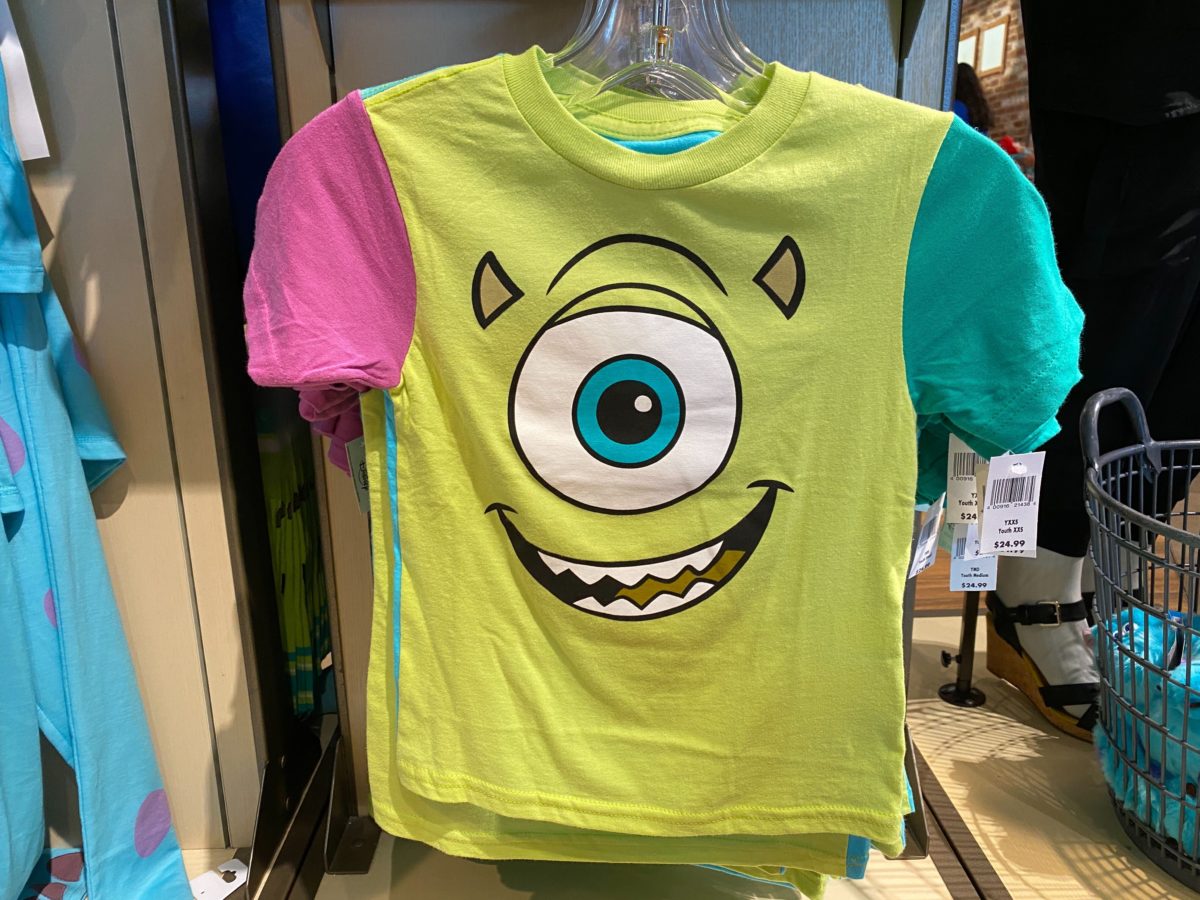 This tee also cost $24.99.
What do you think of these new t-shirts? We found them all in World of Disney, in Disney Springs. We think they'd make fun tees to wear in pairs with your best friend too!
Shopping for youth apparel? Check out these cute collections of snacks, neon and rainbow designs which we found in Disney Springs earlier this summer.