This post may contain affiliate links; please read the disclosure for more information.
"Well, now… I recollect there was this one time on Splash Mountain, where it was just one of those zip-a-dee-doo-dah days." You can now make sure every day is a zip-a-dee-doo-dah day with this all-new Splash Mountain travel tumbler!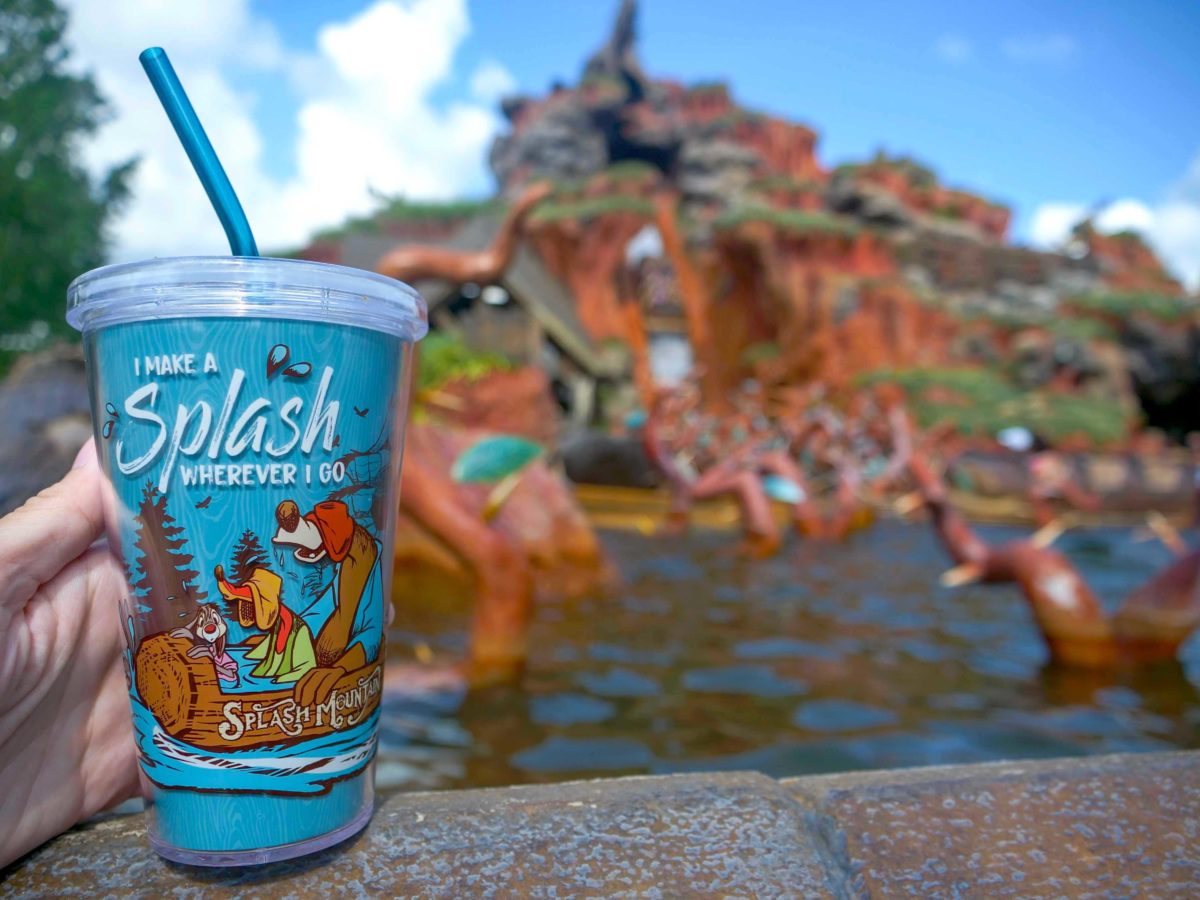 This bright blue Splash Mountain tumbler features the text "I Make A Splash Wherever I Go" on the top. Hopefully, you won't be splashing and spilling your beverage with this tumbler, thanks to the handy lid.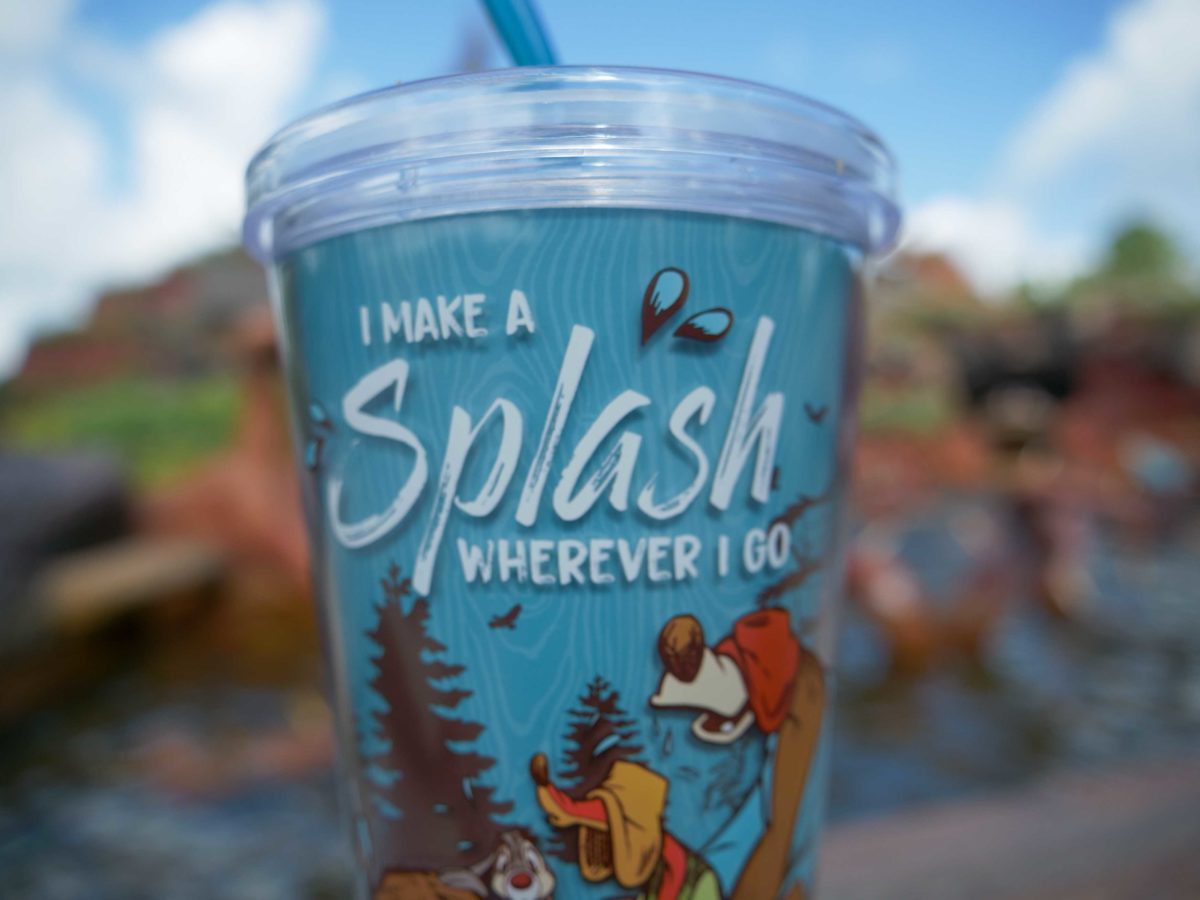 The text looks as if it has "splashed" onto the artwork here with the water droplets coming off of it.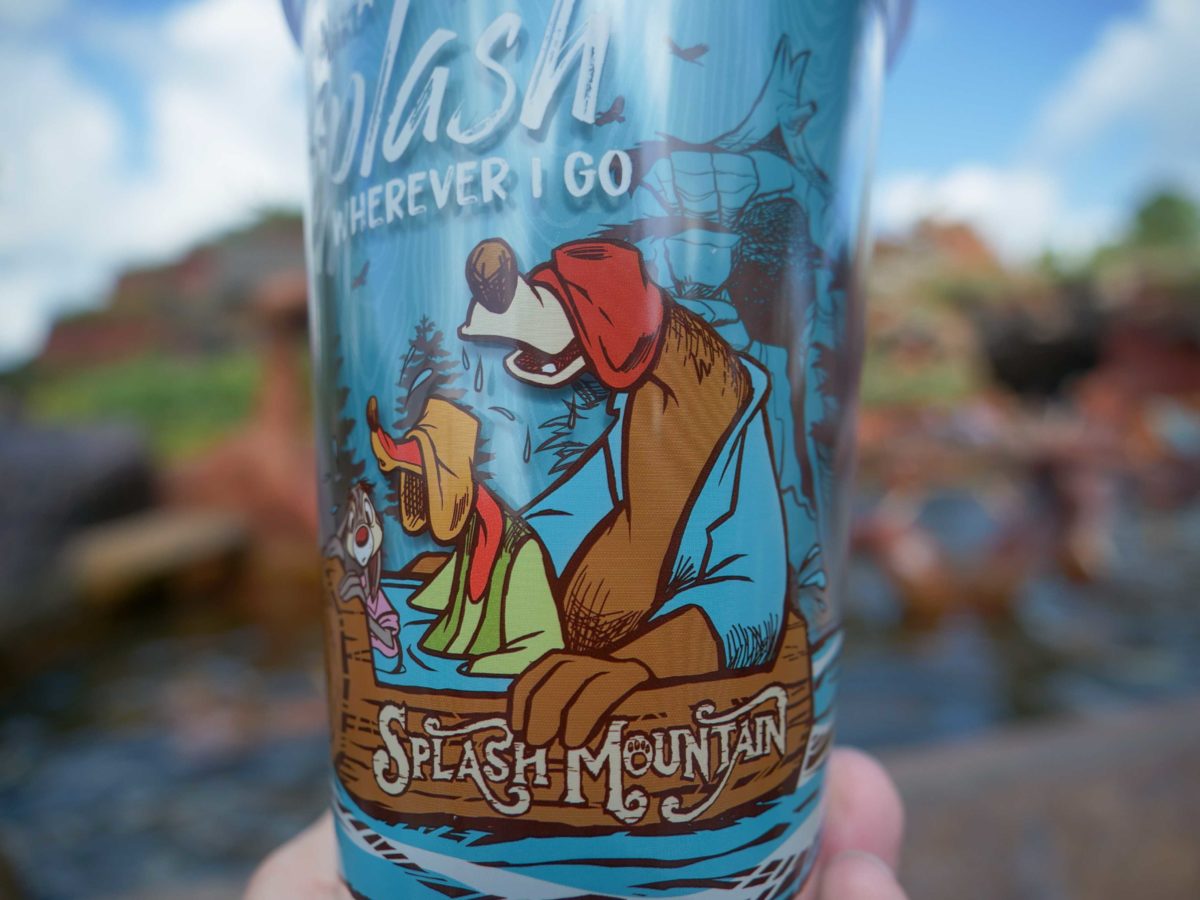 Br'er Rabbit, Br'er Fox and Br'er Bear are all quite soaked after their splash down Chickapin Hill, with their Splash Mountain log flume filled to the brim with water.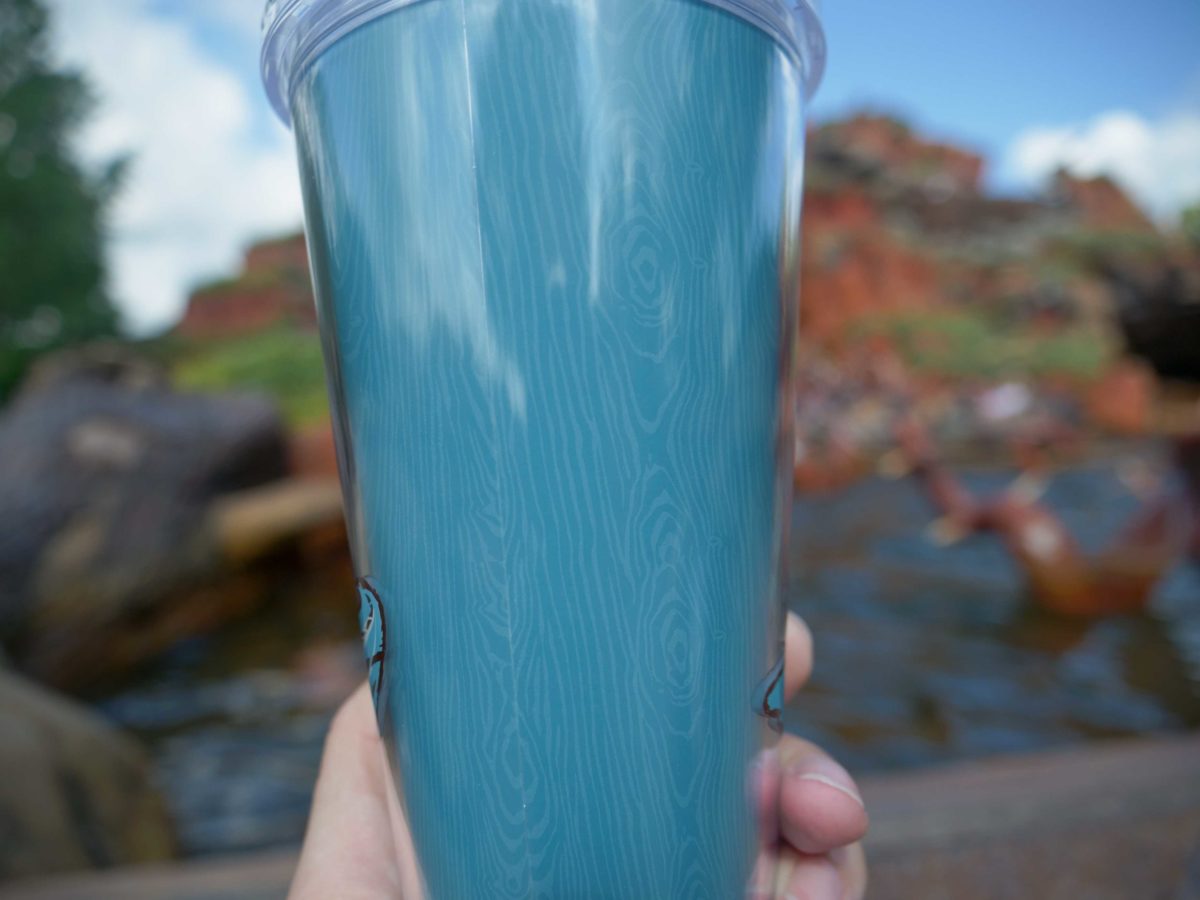 The back of this tumbler continues the bright blue wooden style.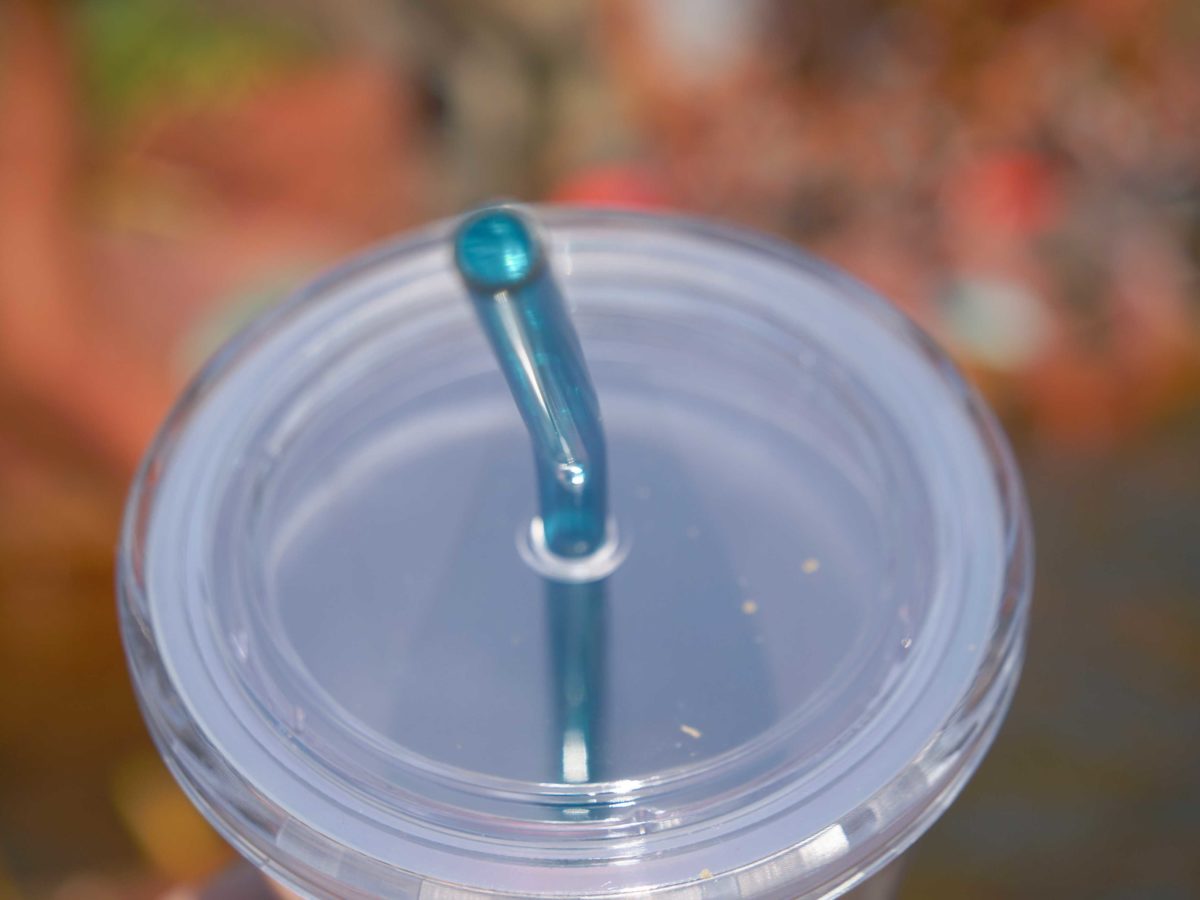 The lid of the tumbler is clear, with a blue tilted straw. This tumbler costs $14.99 and can be found at Splashdown Photos, at the exit of the Splash Mountain attraction.
Keep in mind that Splash Mountain merchandise is selling out fast and a Virtual Queue is being utilized to enter this store and keep social distancing measures in place.