Ever since it was announced that Splash Mountain would be receiving a re-theme to "Princess and the Frog", any and all merchandise related to Splash Mountain has been flying off of the shelves around Walt Disney World Resort.
In fact, additional measures had to be taken at Splashdown Photos, the Splash Mountain merchandise exit shop in the Magic Kingdom, due to so many guests attempting to buy coveted attraction-specific merchandise. The shop began using a Virtual Queue system, which we have seen previously at stores like World of Disney at Disney Springs. If you're wondering about the Briar Patch, it closed down shortly after getting swarmed by guests during the first day of reopening previews at the Magic Kingdom.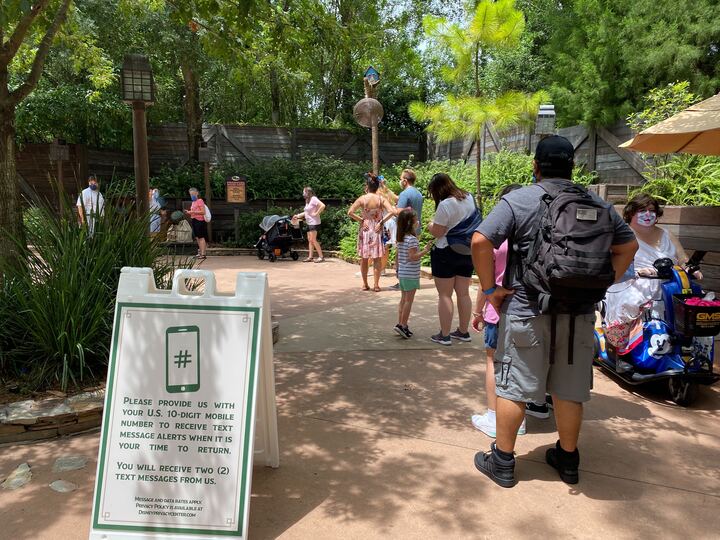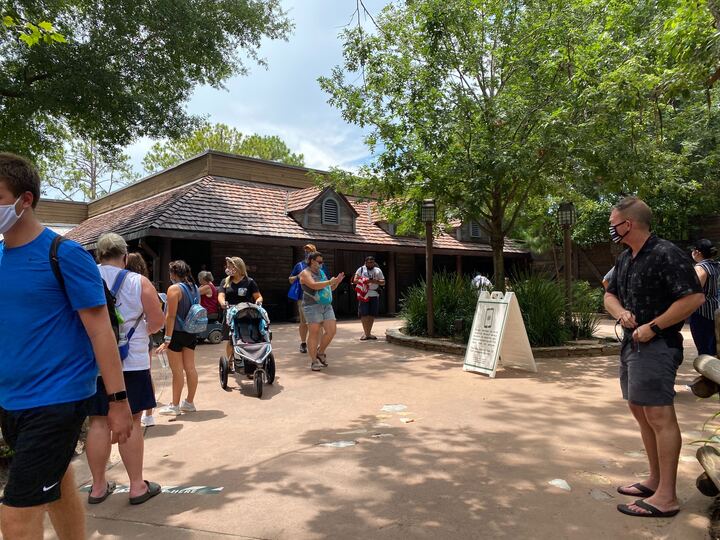 The first step to joining a Virtual Queue is joining a physical line. When we joined, there were only about ten other guests in front of us. As you see from the photo above, there are social distancing markers in place to help guests stay six feet apart.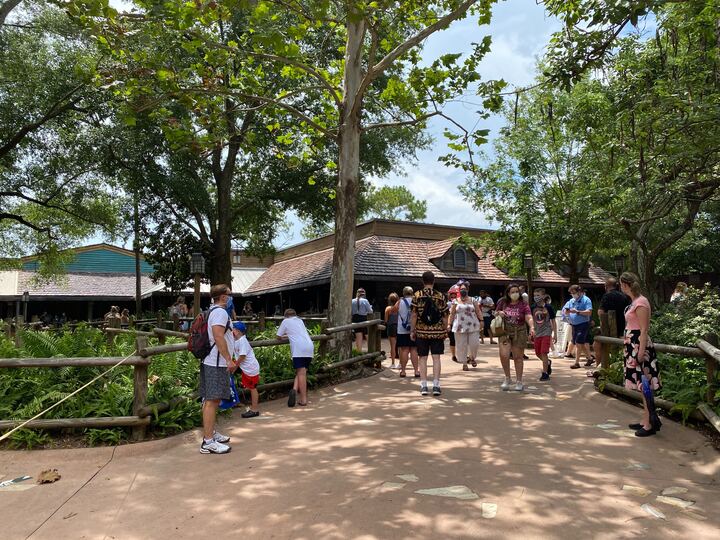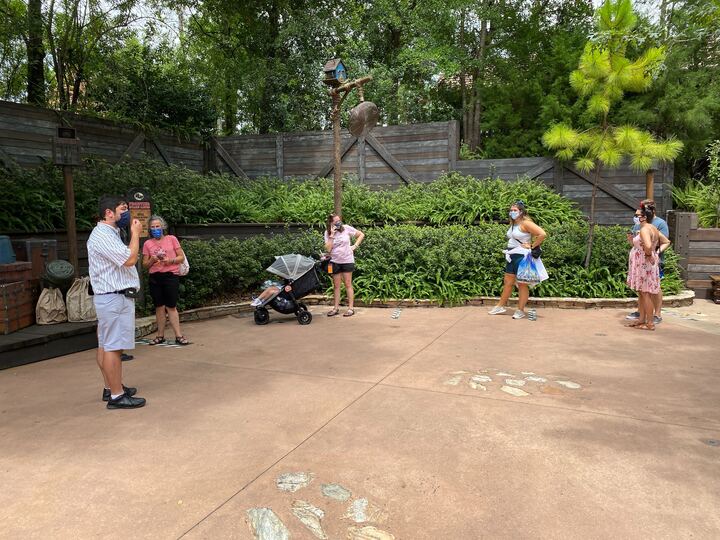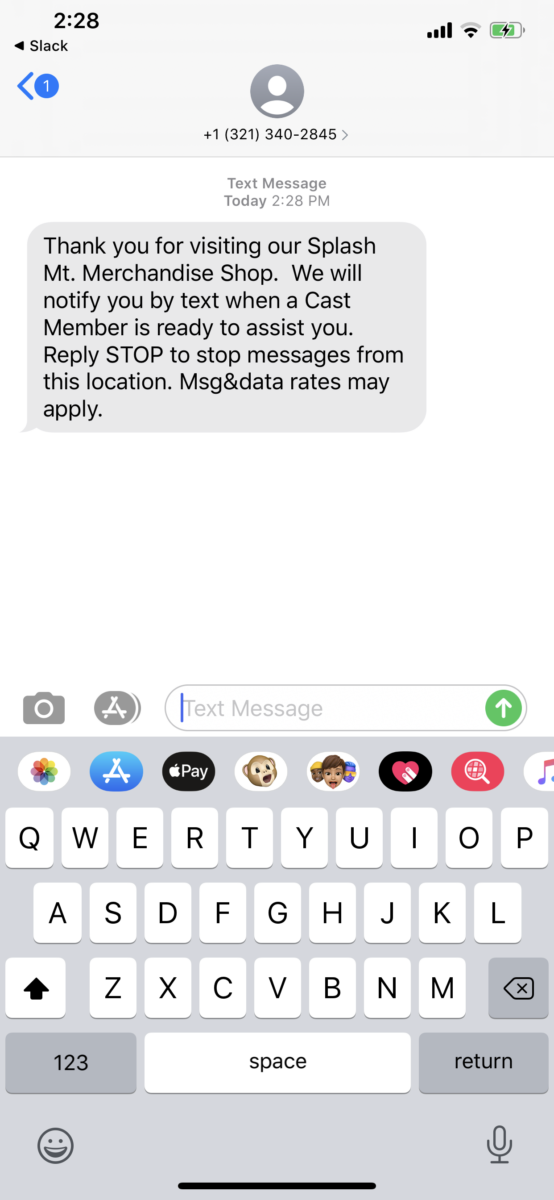 After joining the Virtual Queue, you'll receive a text message sent to your device confirming your entry into the system. A time slot will be assigned to you, and once you receive that slot, you have an hour to return and join the actual queue to enter into the store.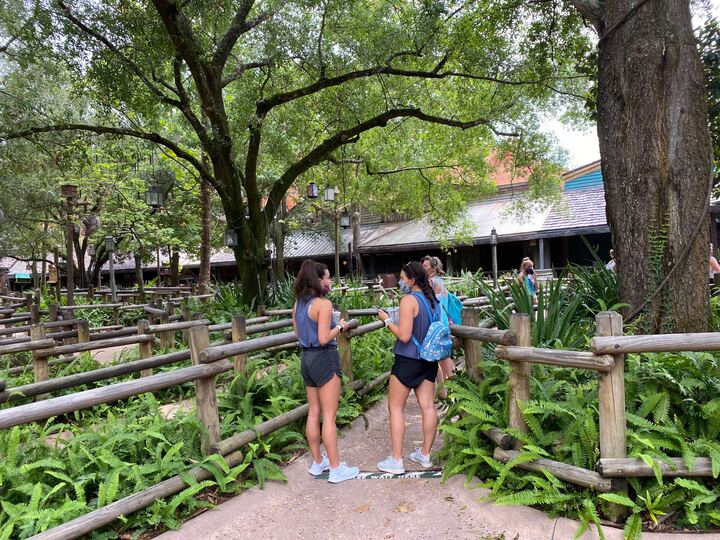 These guests have received their return time and are now waiting for their opportunity to shop.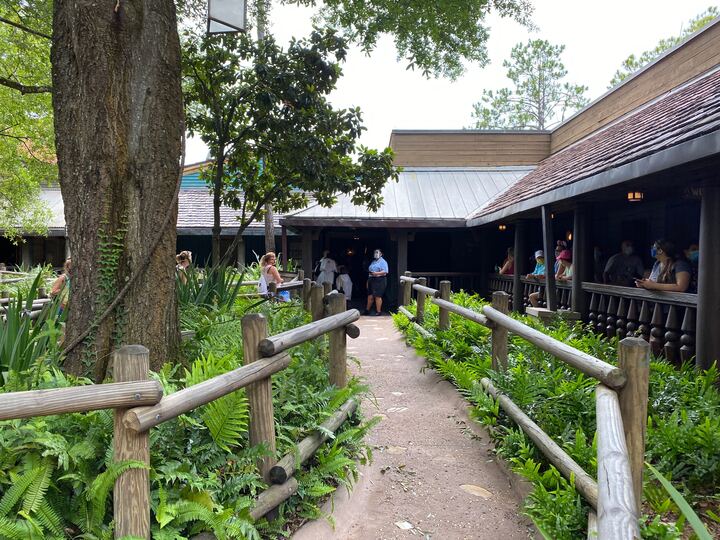 We were told by Cast Members that the Virtual Queue is technically full for the day, however they are still adding guests in case they are able to move people through the queue faster than expected. It's likely that the Virtual Queue will continue to fill to capacity on Sunday and for the weeks to come.
Currently, just pins and tees are all the Splash Mountain merch that remains at the popular shop, plus the new door hangers that debuted earlier today. It's unlikely we'll see more, unless Disney does a special line before the closure, which has yet to be assigned a date.
Were you able to join the queue and snag some Splash Mountain merchandise? Let us know in the comments below!