Walt Disney World's quick-service restaurants are reopening with altered procedures to keep guests and Cast Members safe during the COVID-19 pandemic. We stopped by Restaurantosaurus to see their new health and safety measures.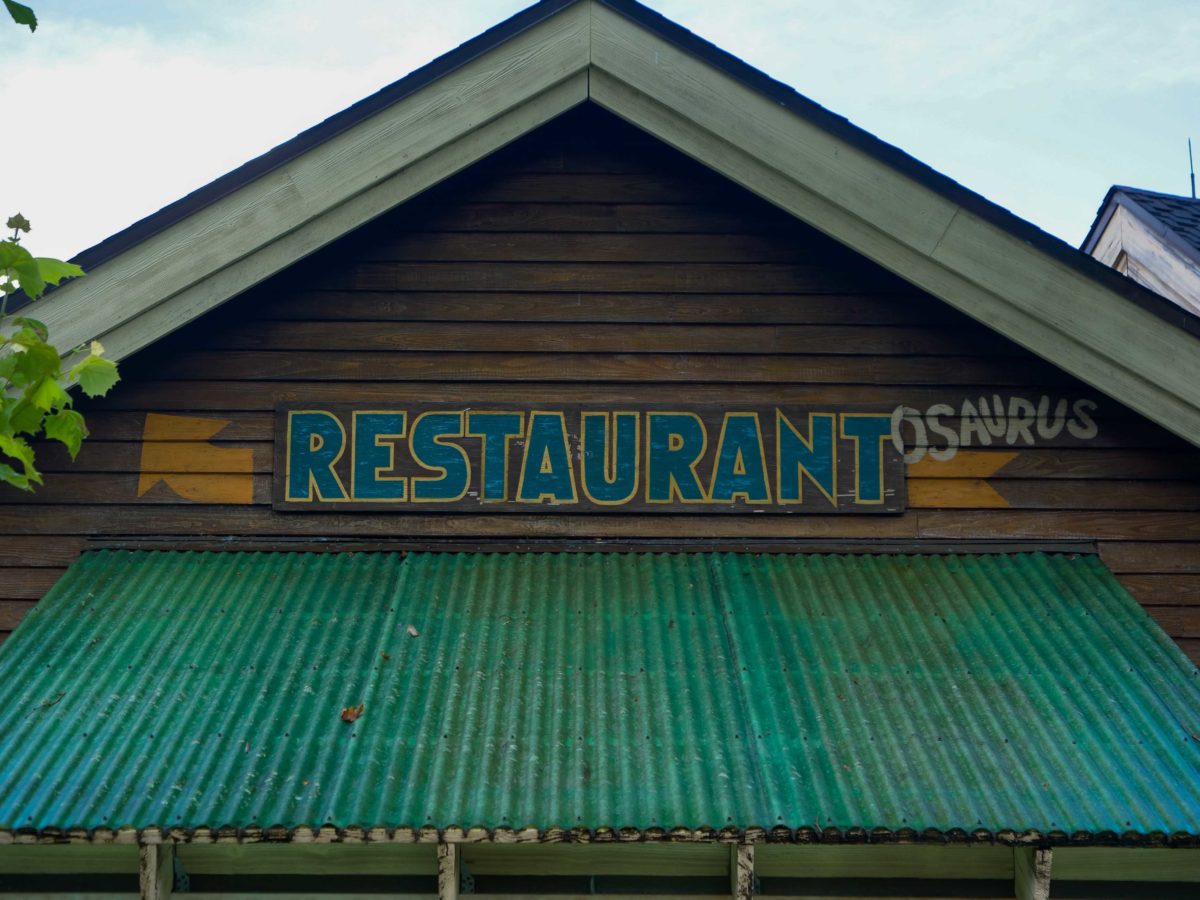 Restaurantosaurus is the major dining location in Animal Kingdom's DinoLand, U.S.A.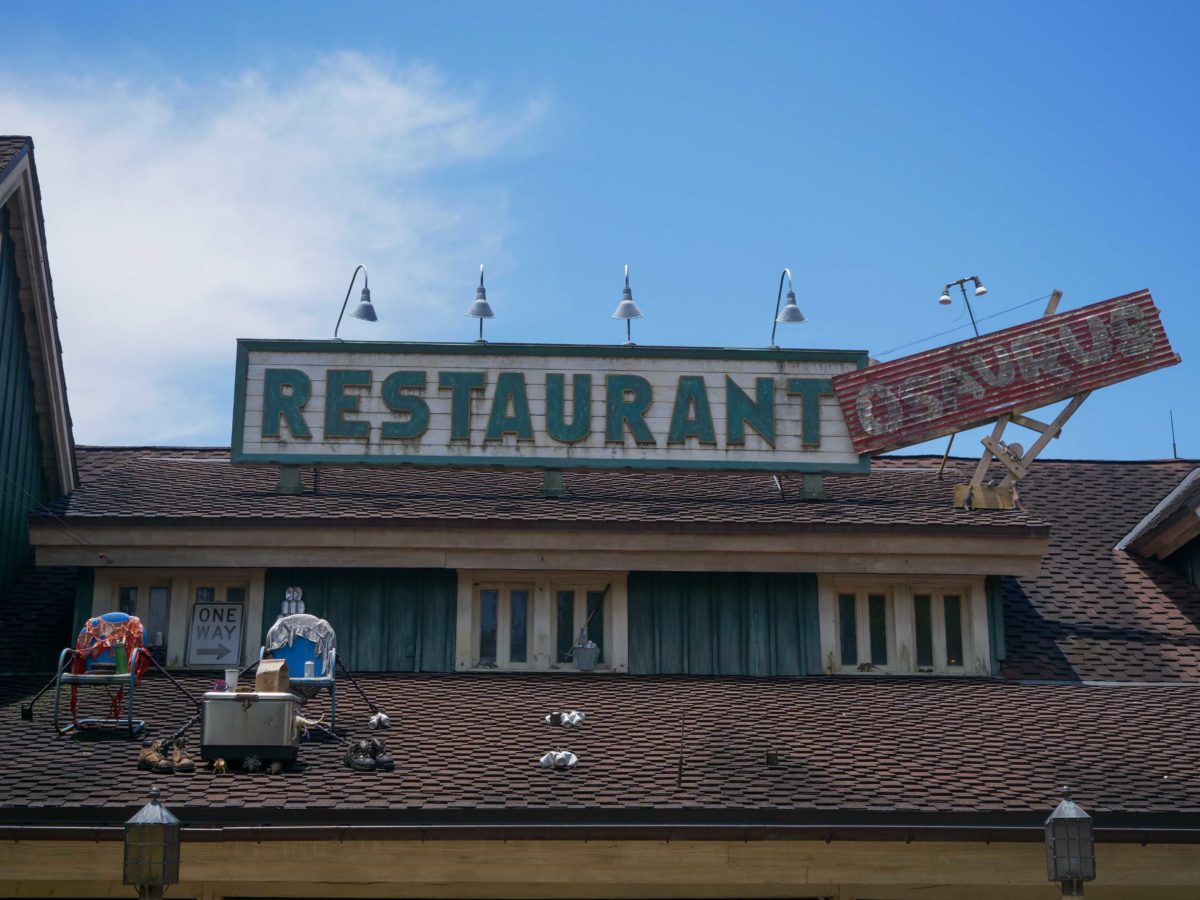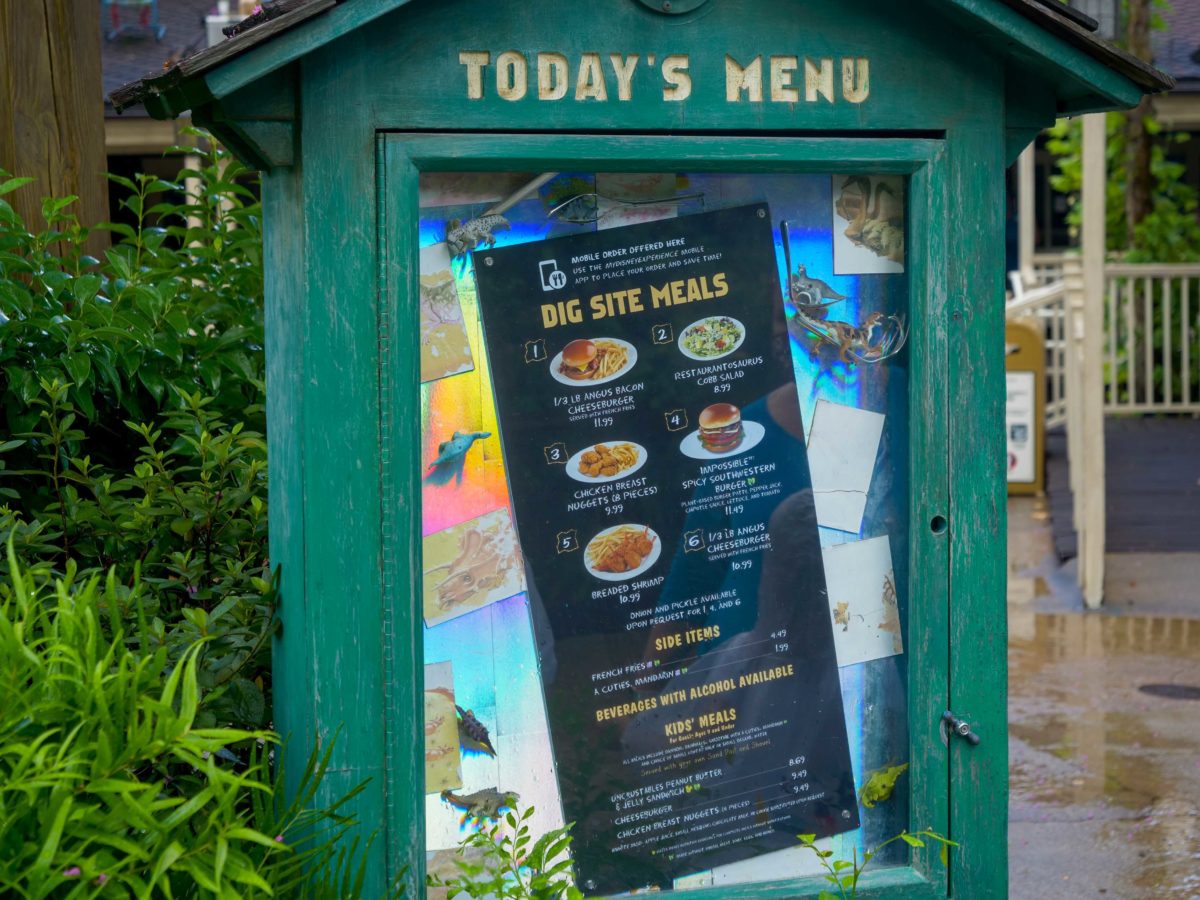 The menu is still available to view outside, so you can decide what you want before entering the restaurant or mobile ordering.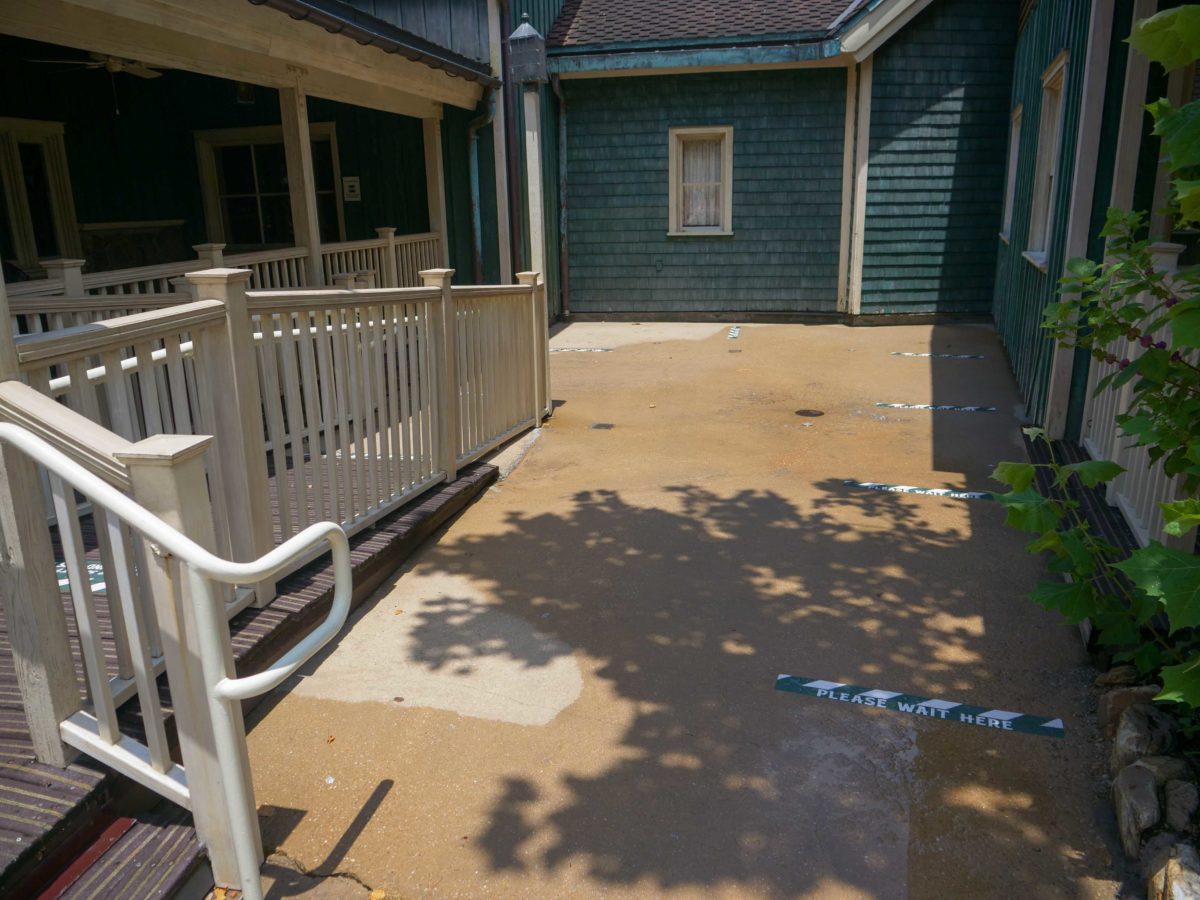 Like most areas, there are social distancing markers on the ground to keep guests six feet apart when lines form. These markers went down the exterior ramp and across the sidewalk. Cast Members outside were celebrating the reopening.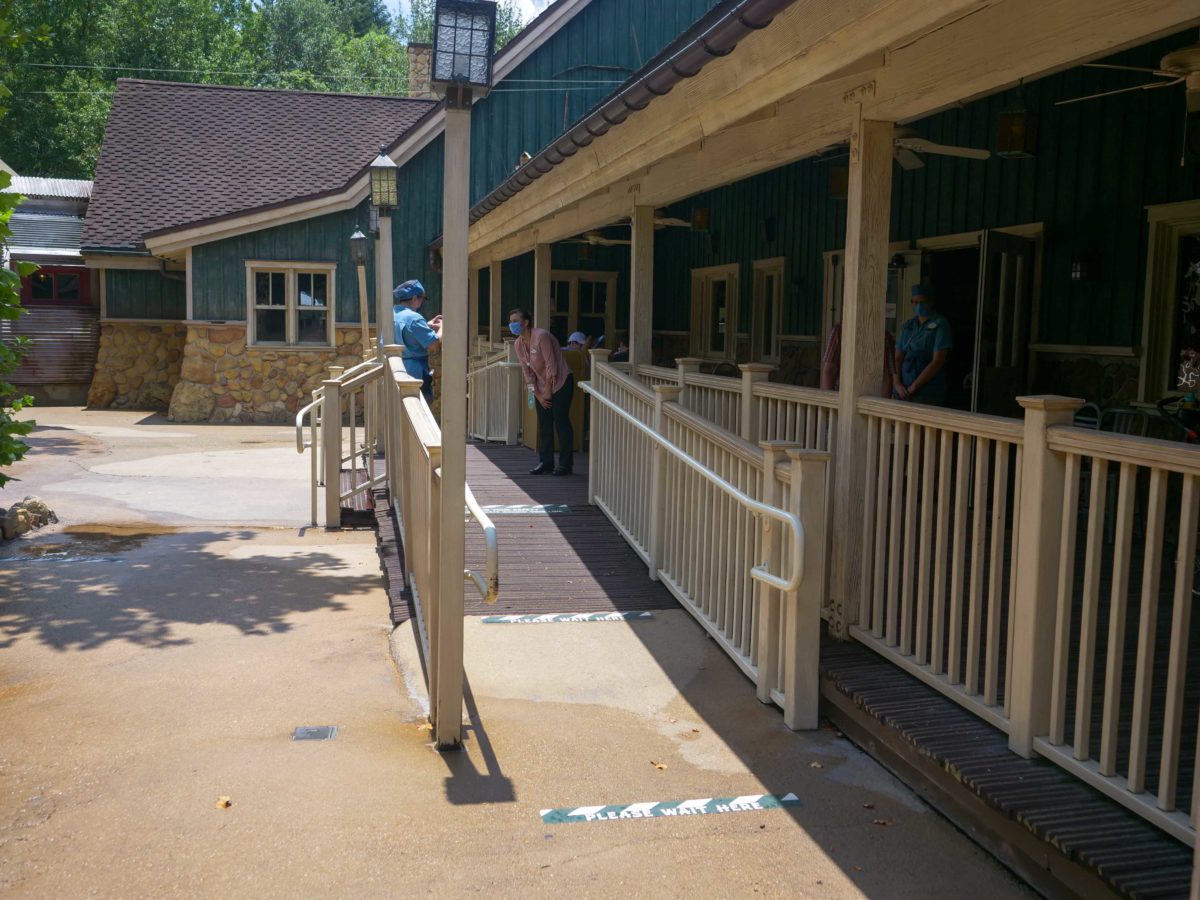 Inside, the social distancing markers continued, followed by arrows ensuring guests move in one direction through the queue.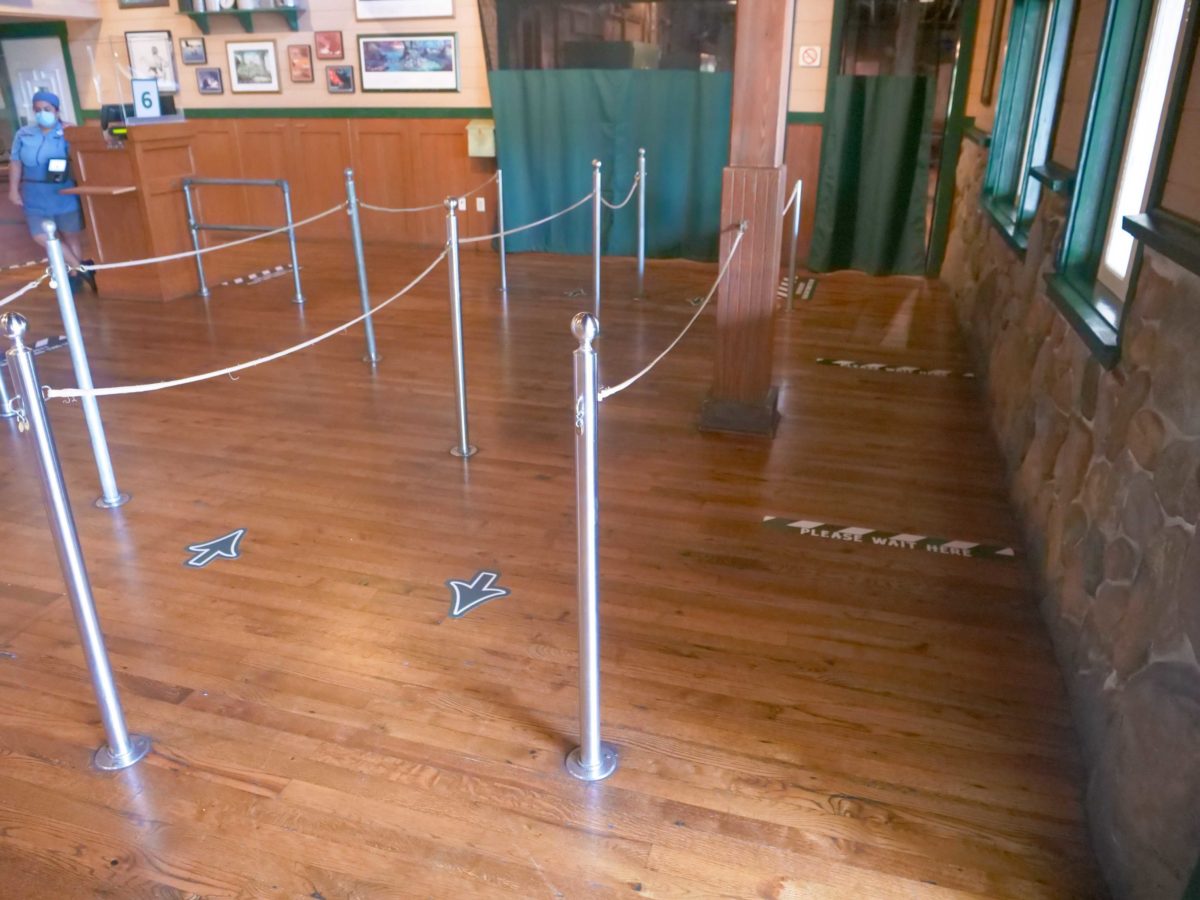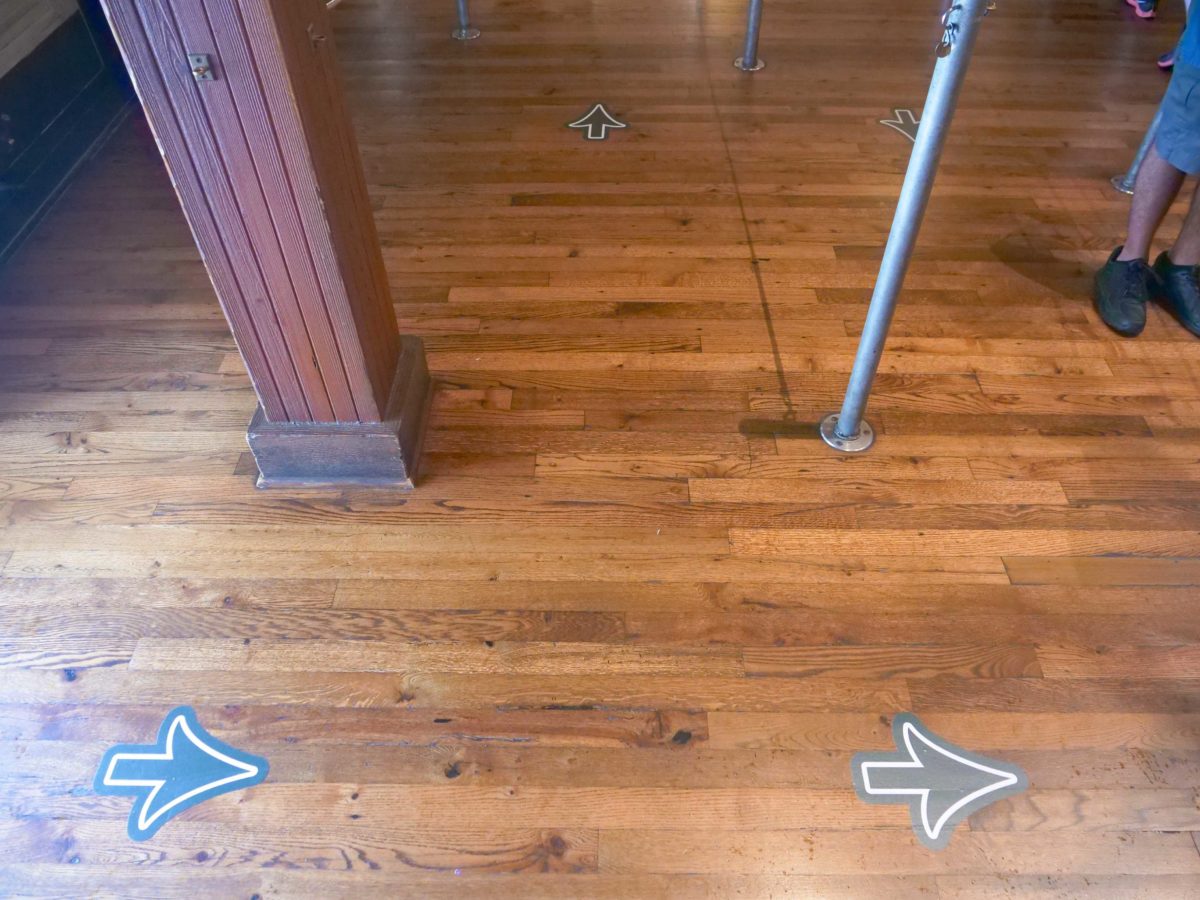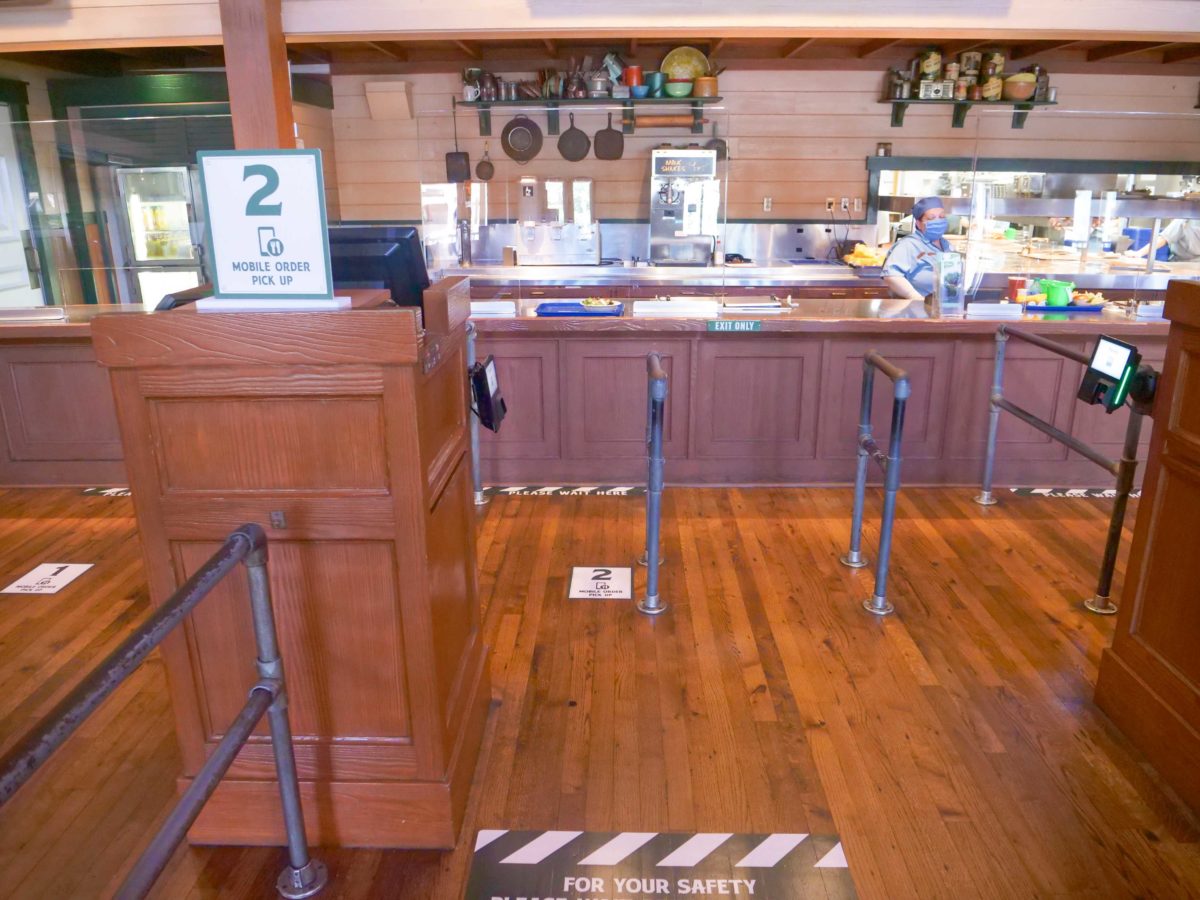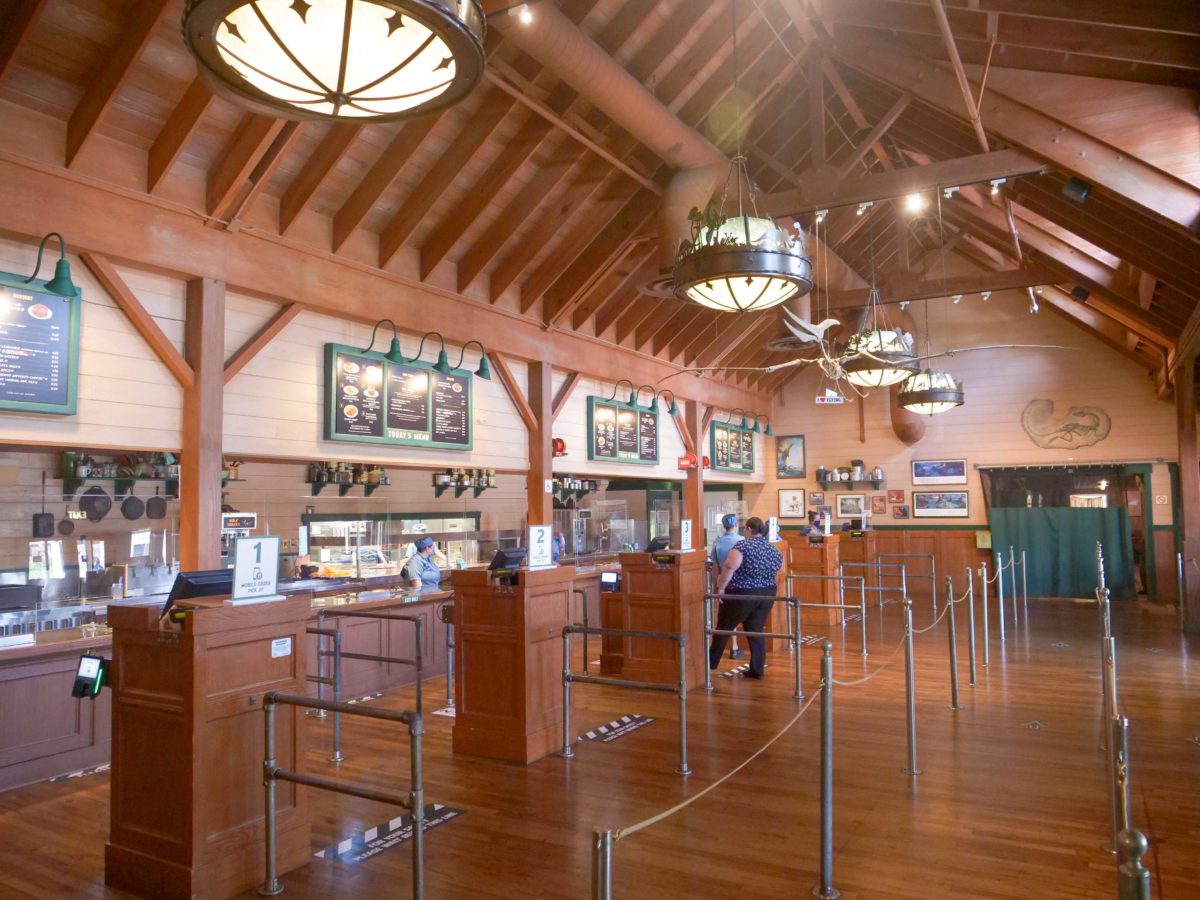 Most of the restaurant has been converted into a mobile order pick up location. If you don't have special food requests, mobile order is definitely the way to go. Plexiglass windows protect the Cast Members taking orders and handing out food.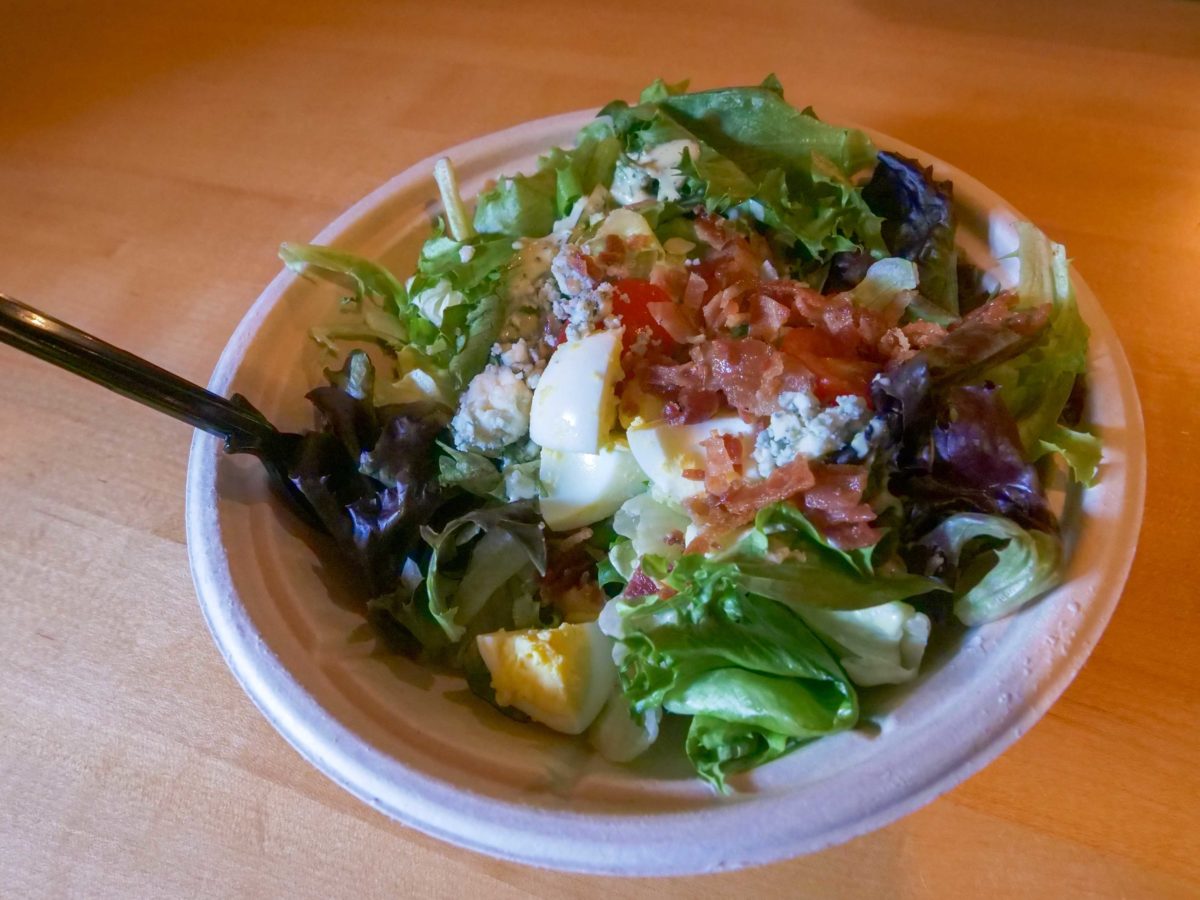 We got ourselves a salad and then checked out the rest of the dining area.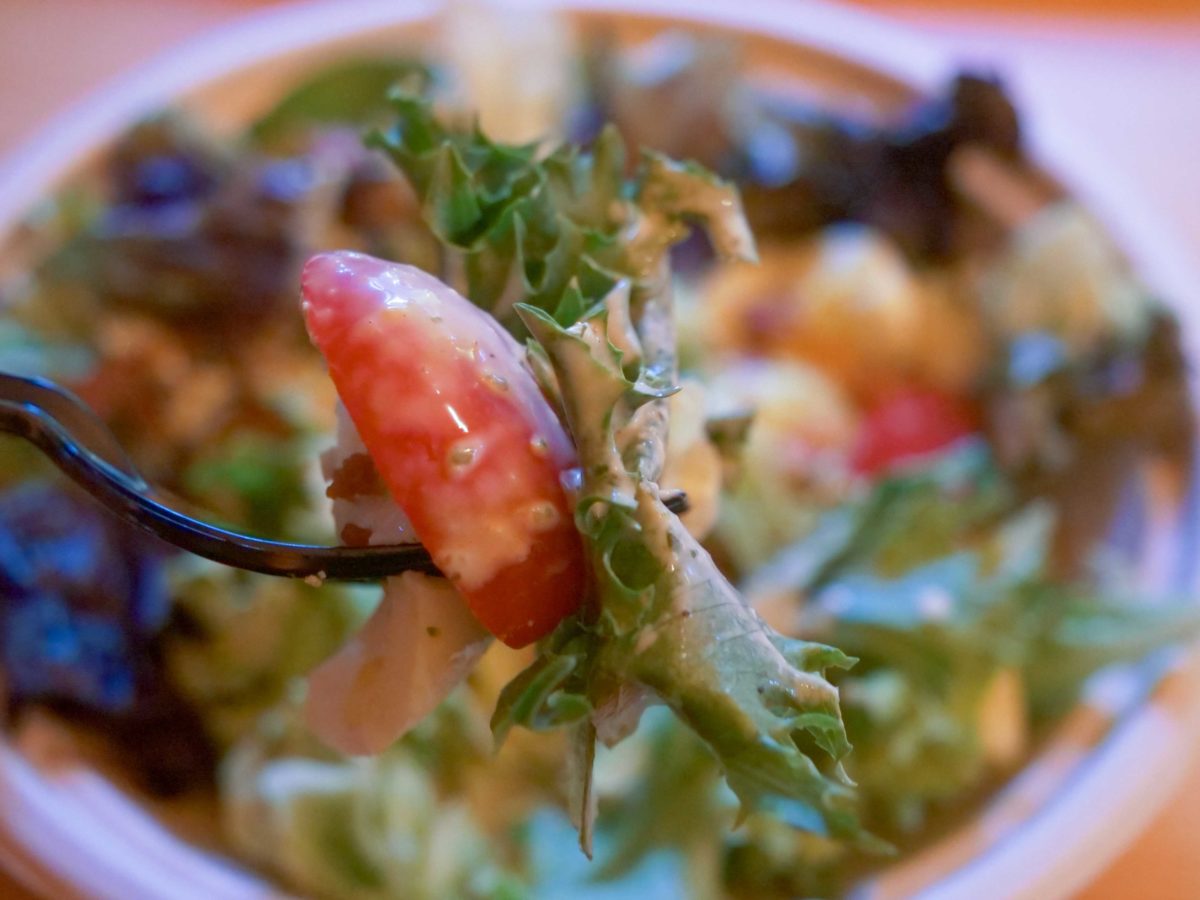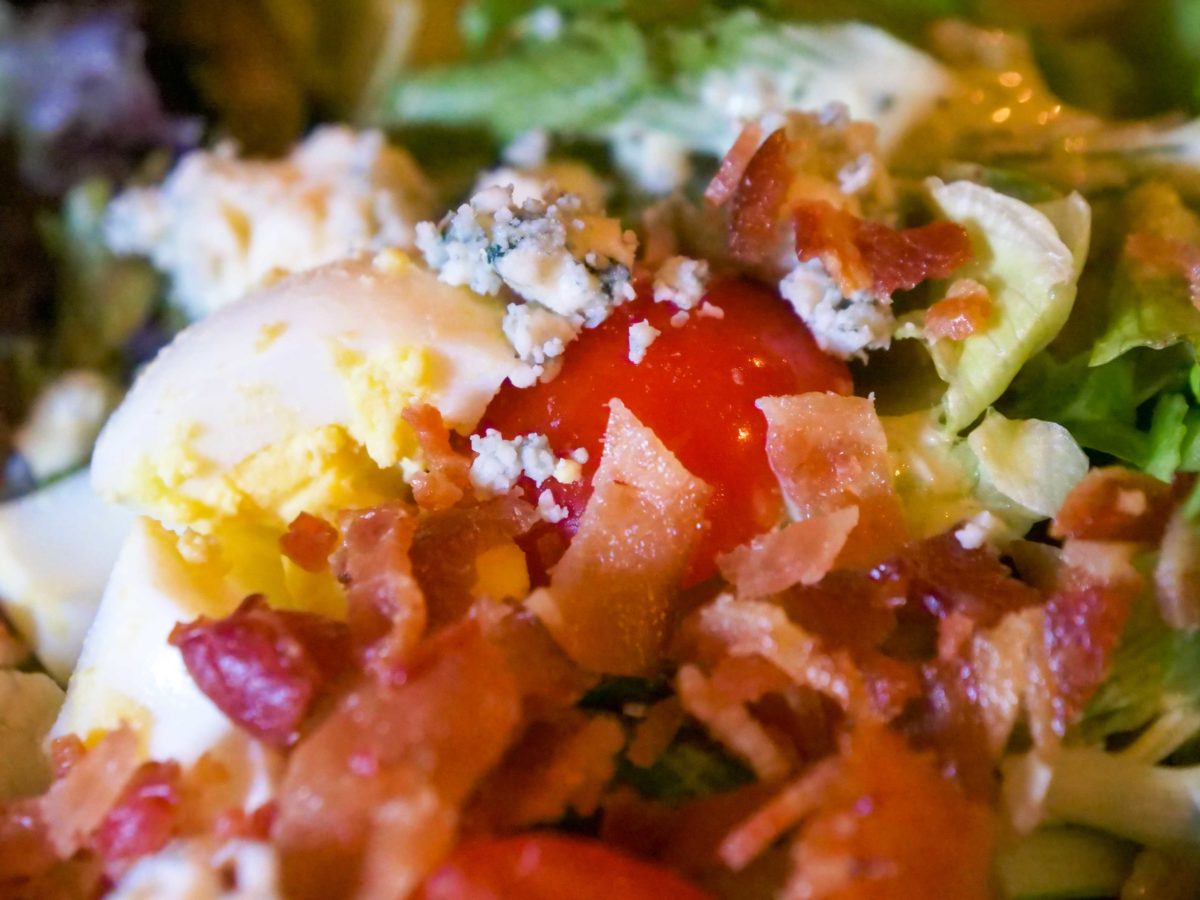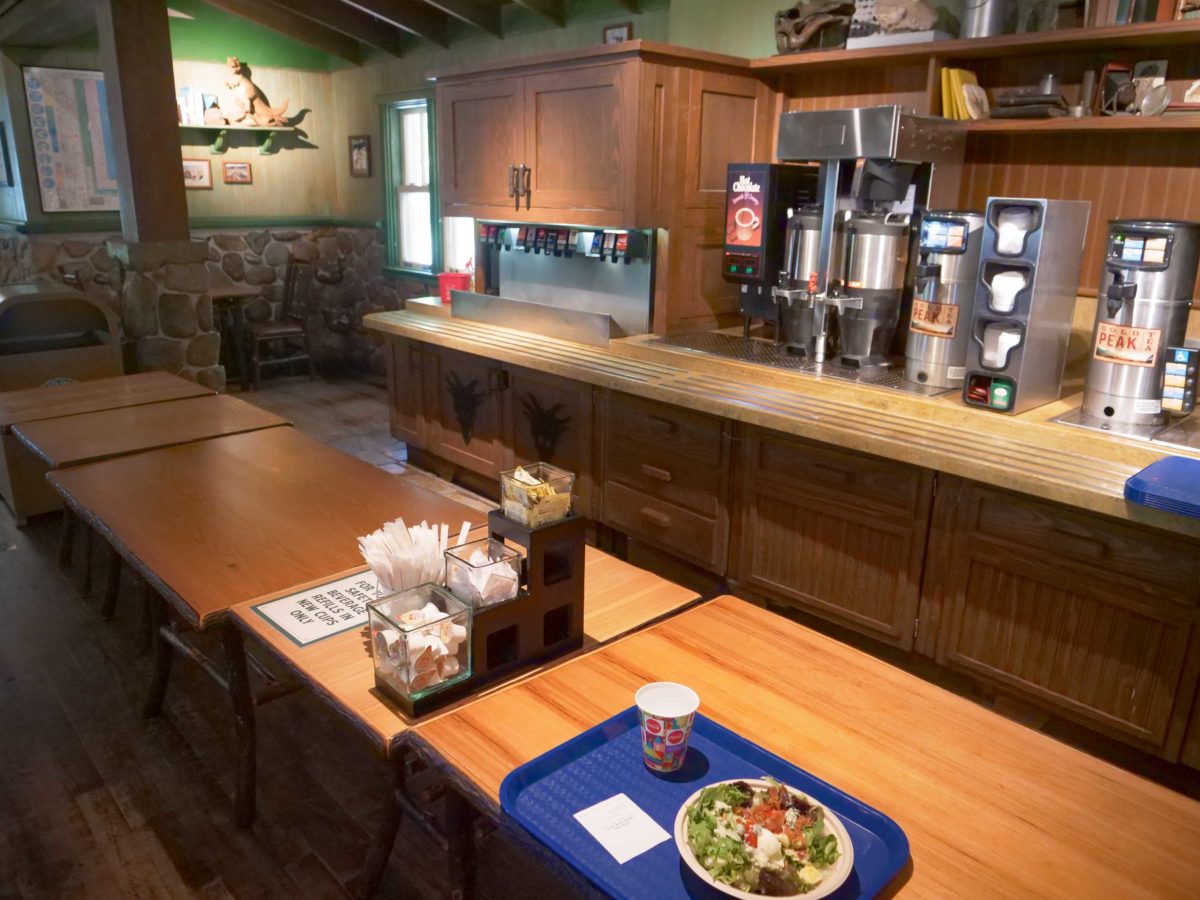 Tables line the self-serve beverage area to limit the amount of people approaching the counter. A Cast Member standing by was happy to show us the new setup.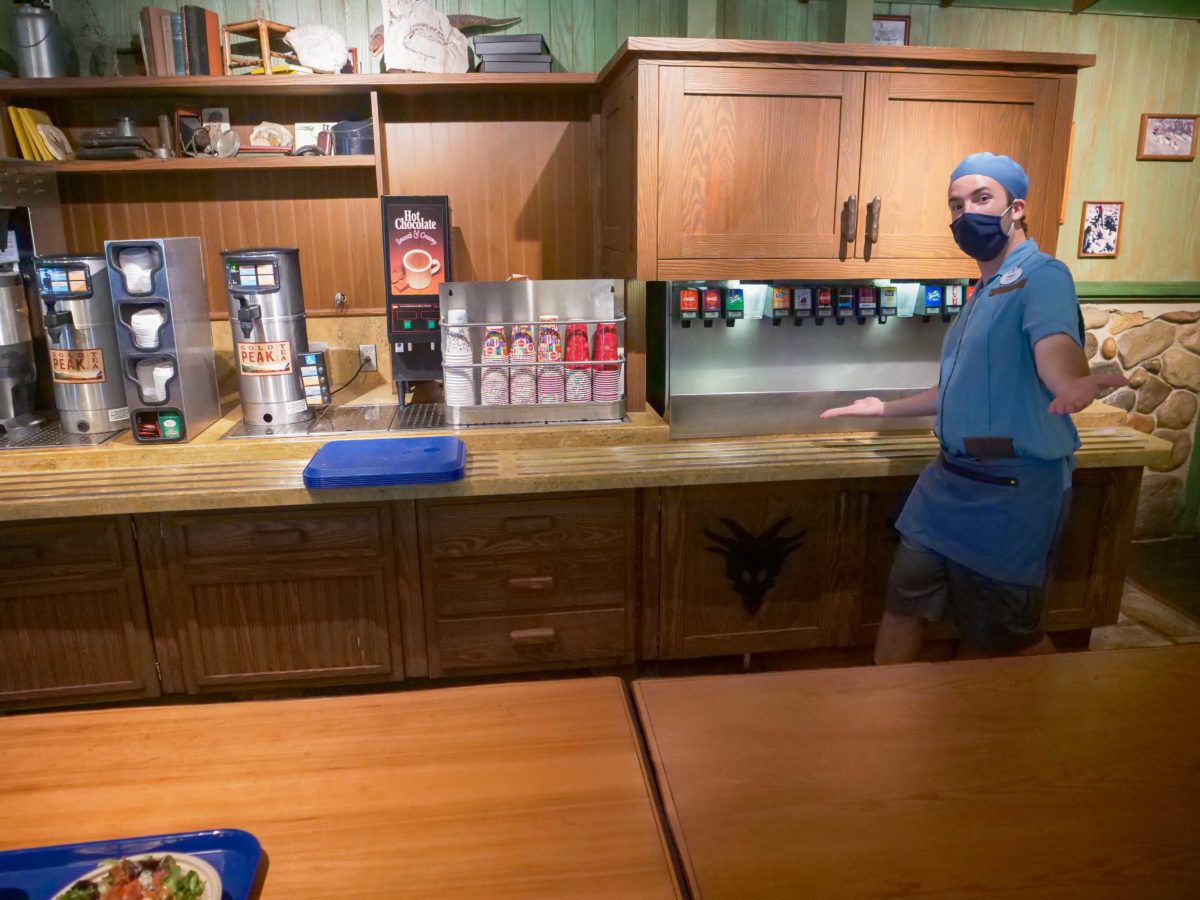 Pictured below is a sign informing guests that, while beverage refills are still available, they will need to get a new cup.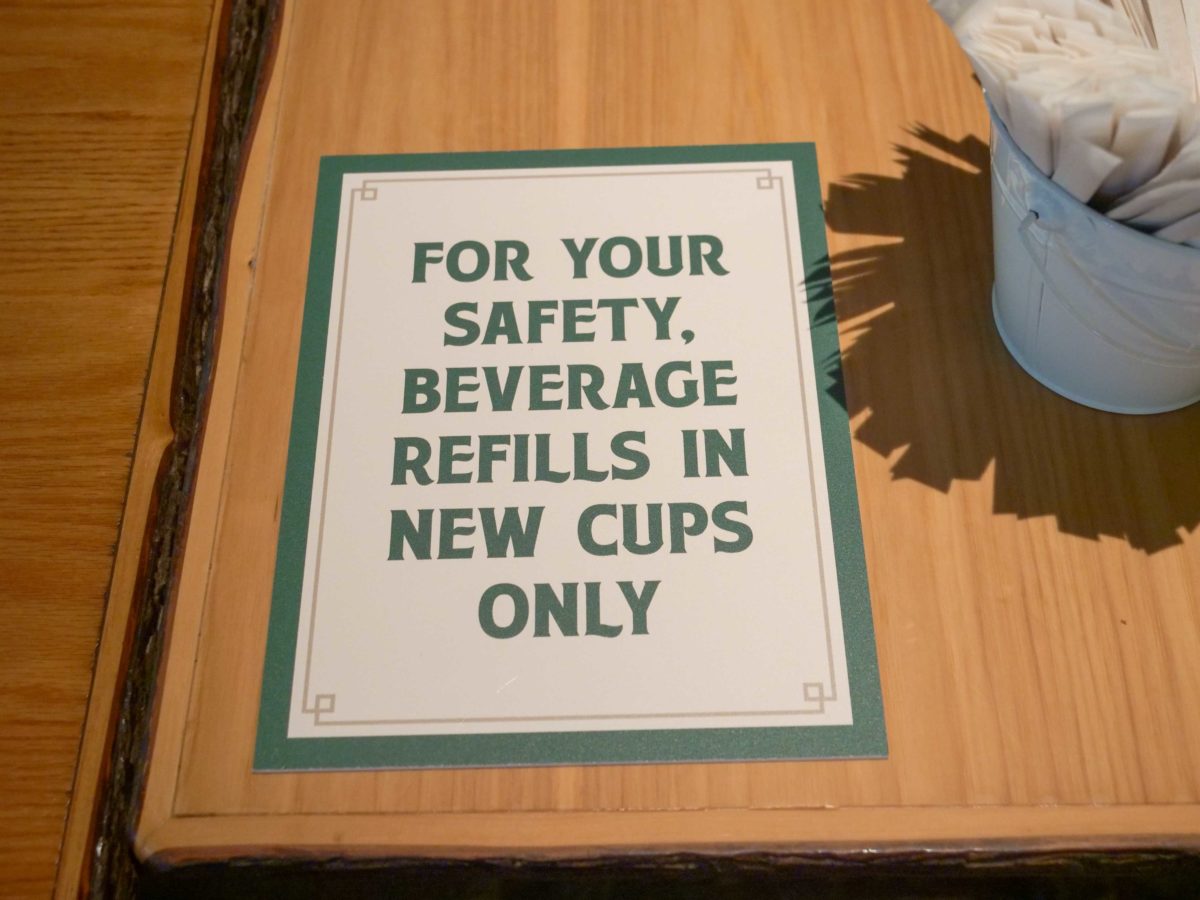 Restaurantosaurus has plenty of dining space, but every other table is still marked unavailable so parties can eat six feet apart.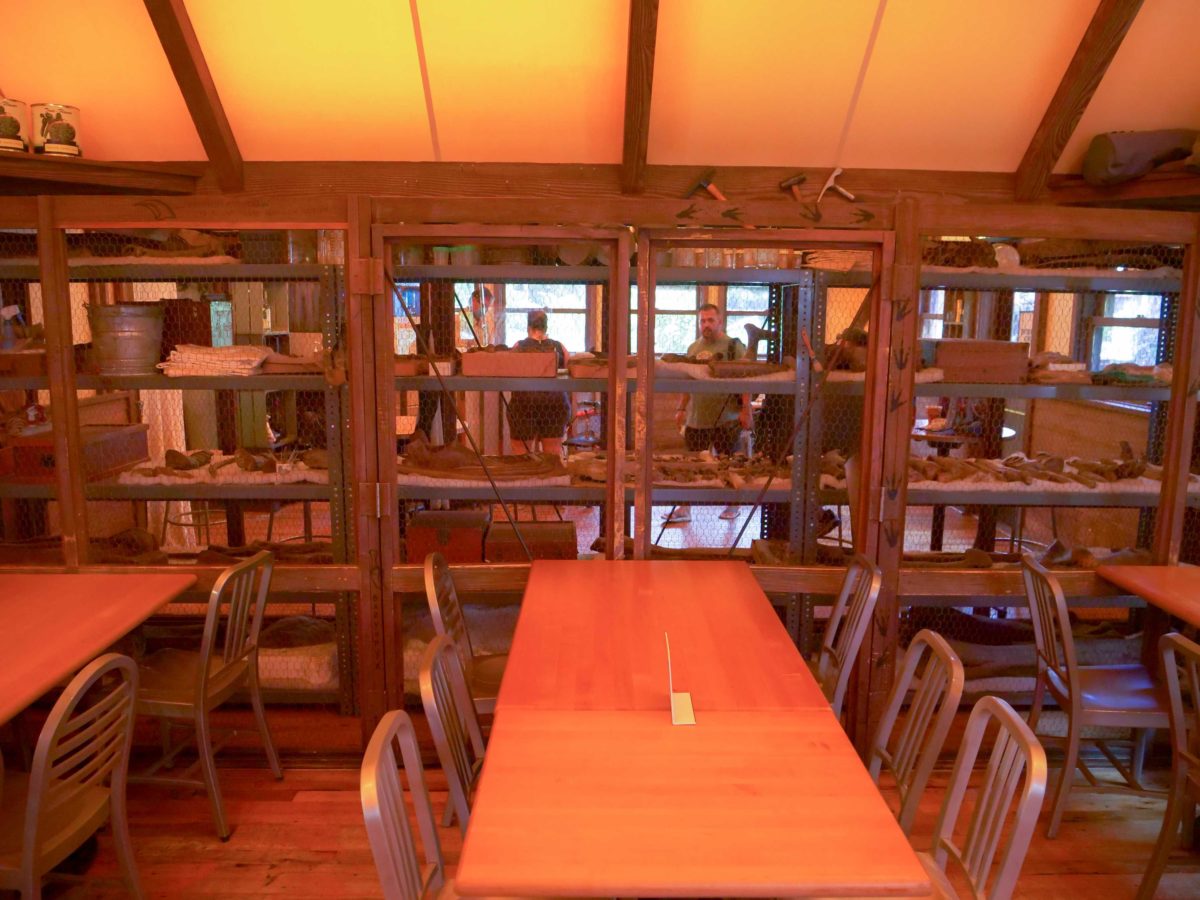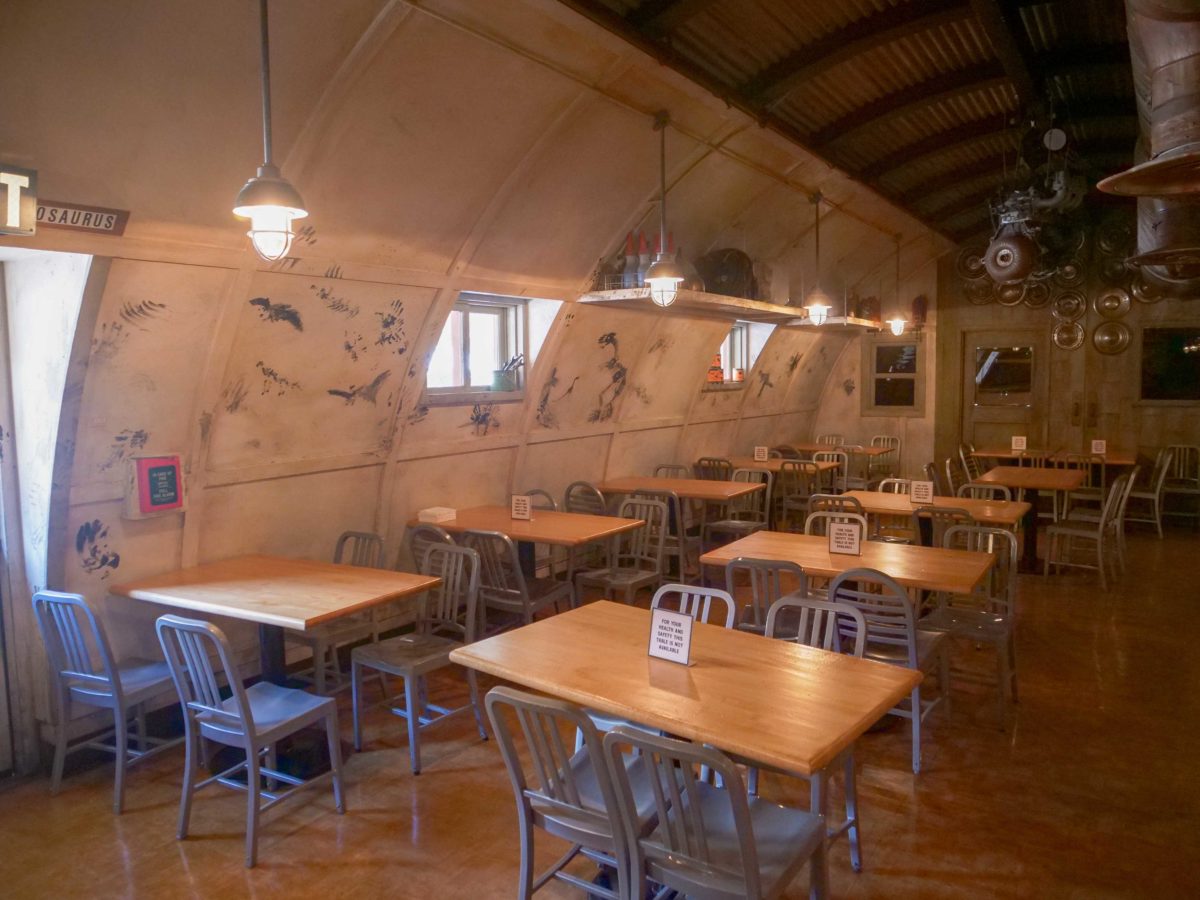 The silverware dispensers now allow guests to get what they need without touching the machine.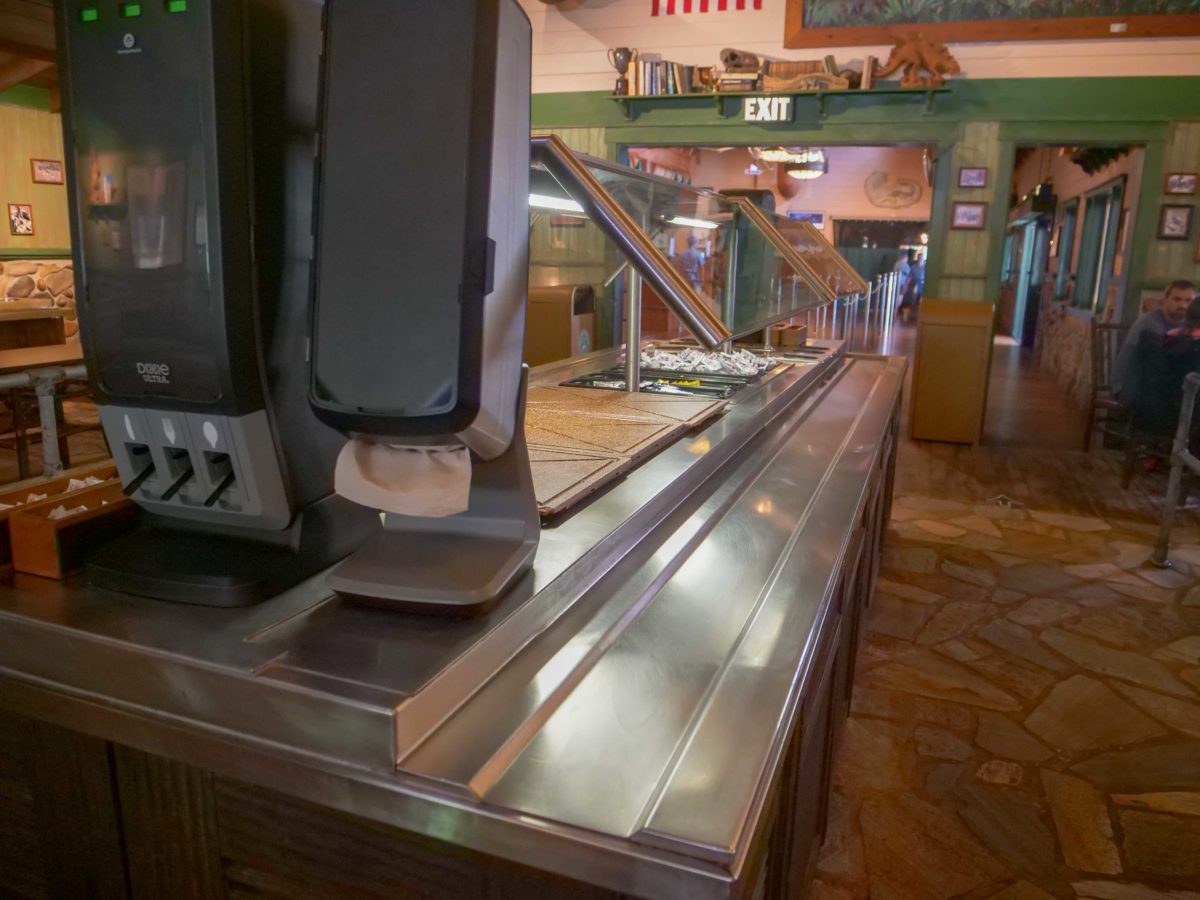 While there are no toppings at the topping bar, there are baskets of condiments that anyone can reach into.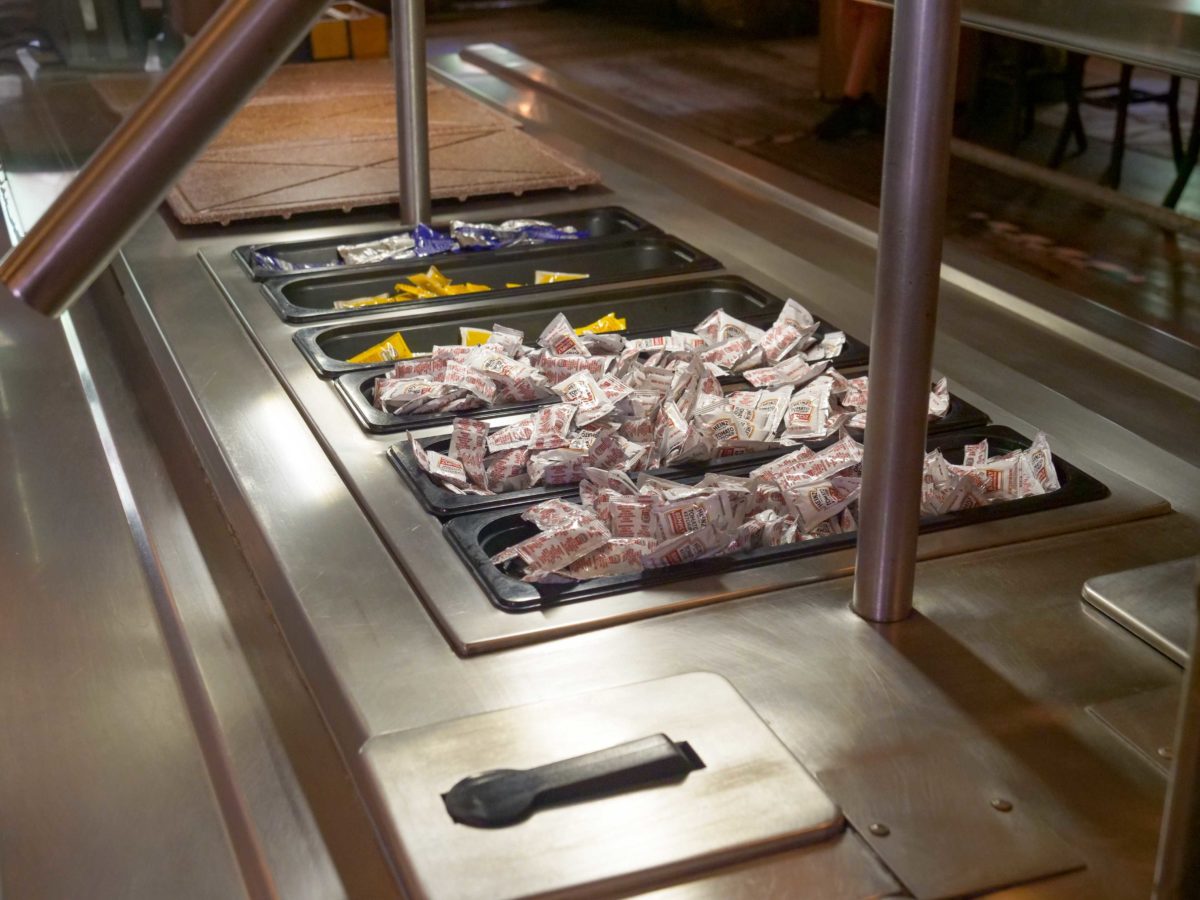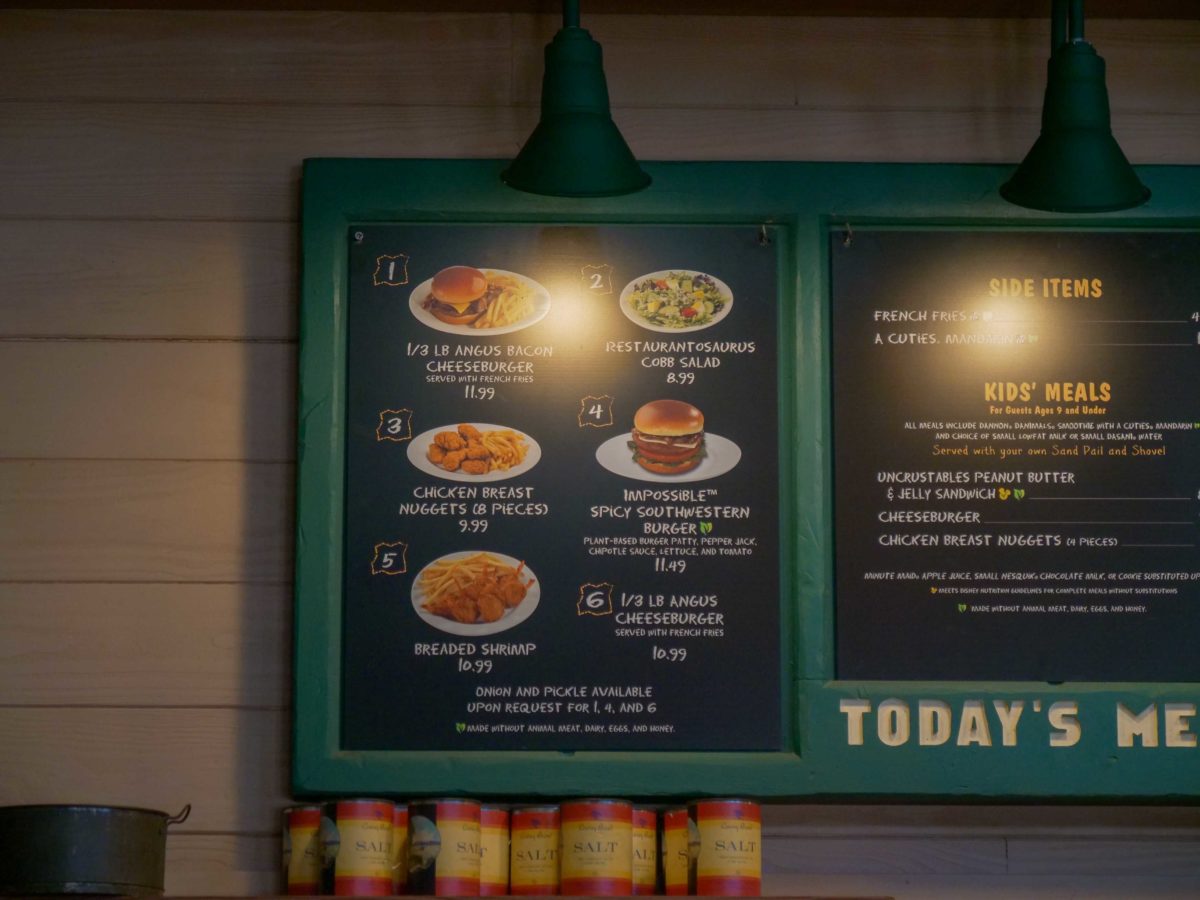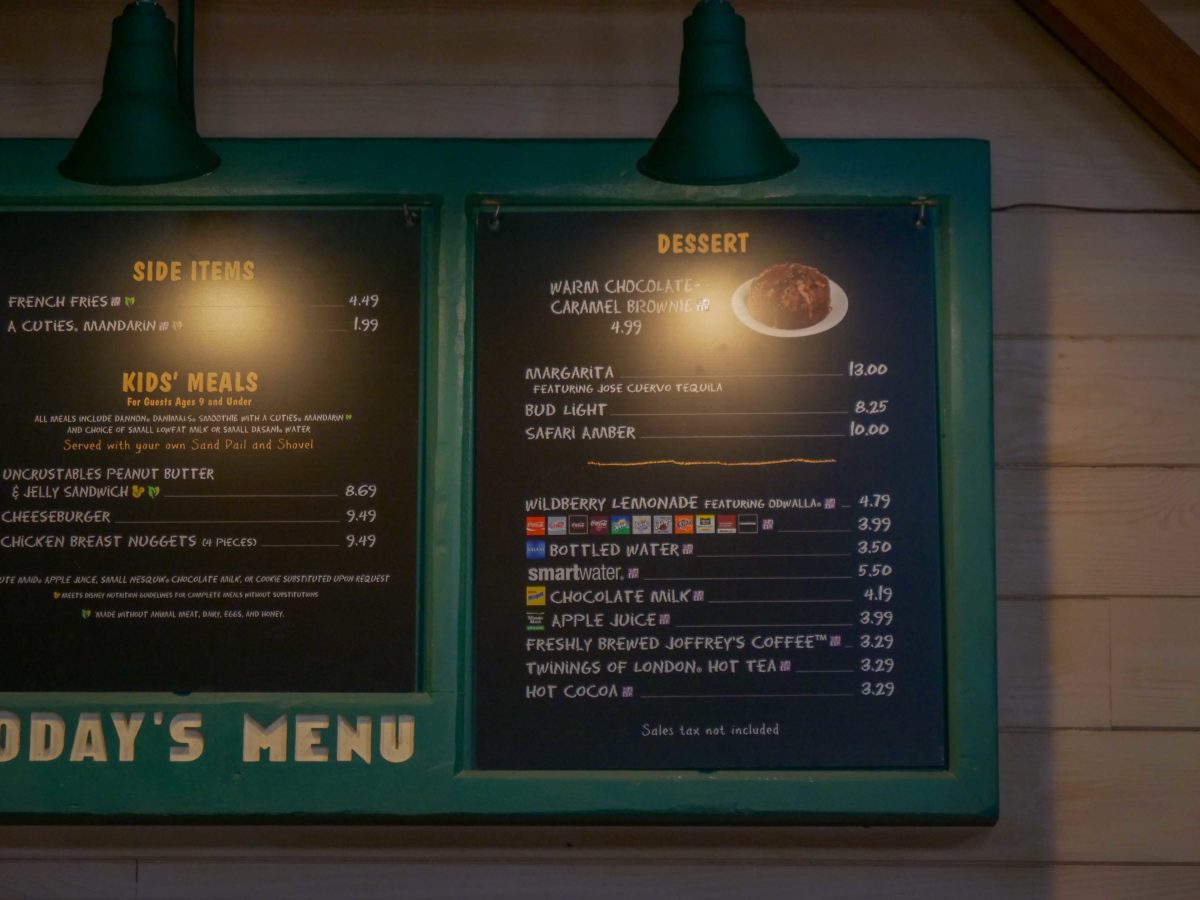 Curtains blocked off one area of the restaurant. Animal Kingdom hasn't been very busy on opening day, so they don't need that extra queue and dining space yet.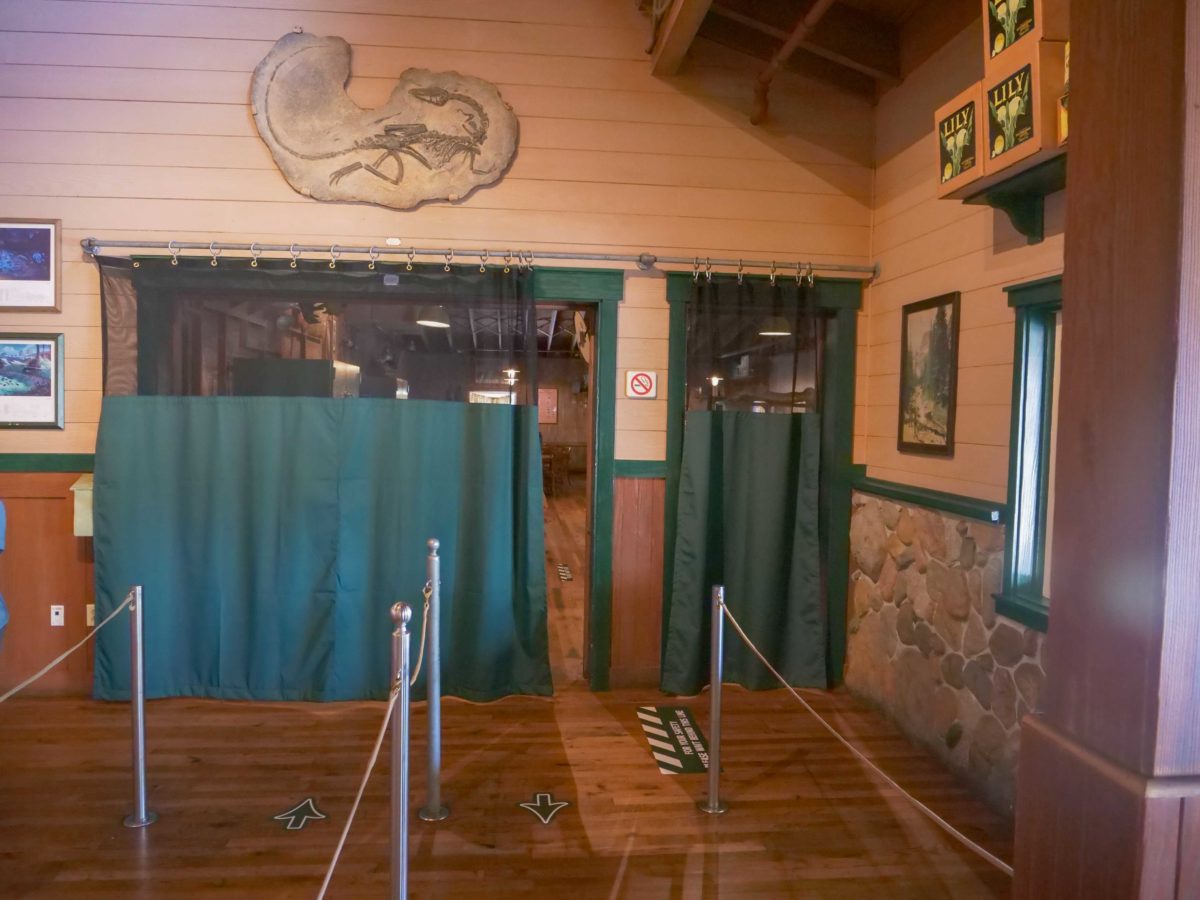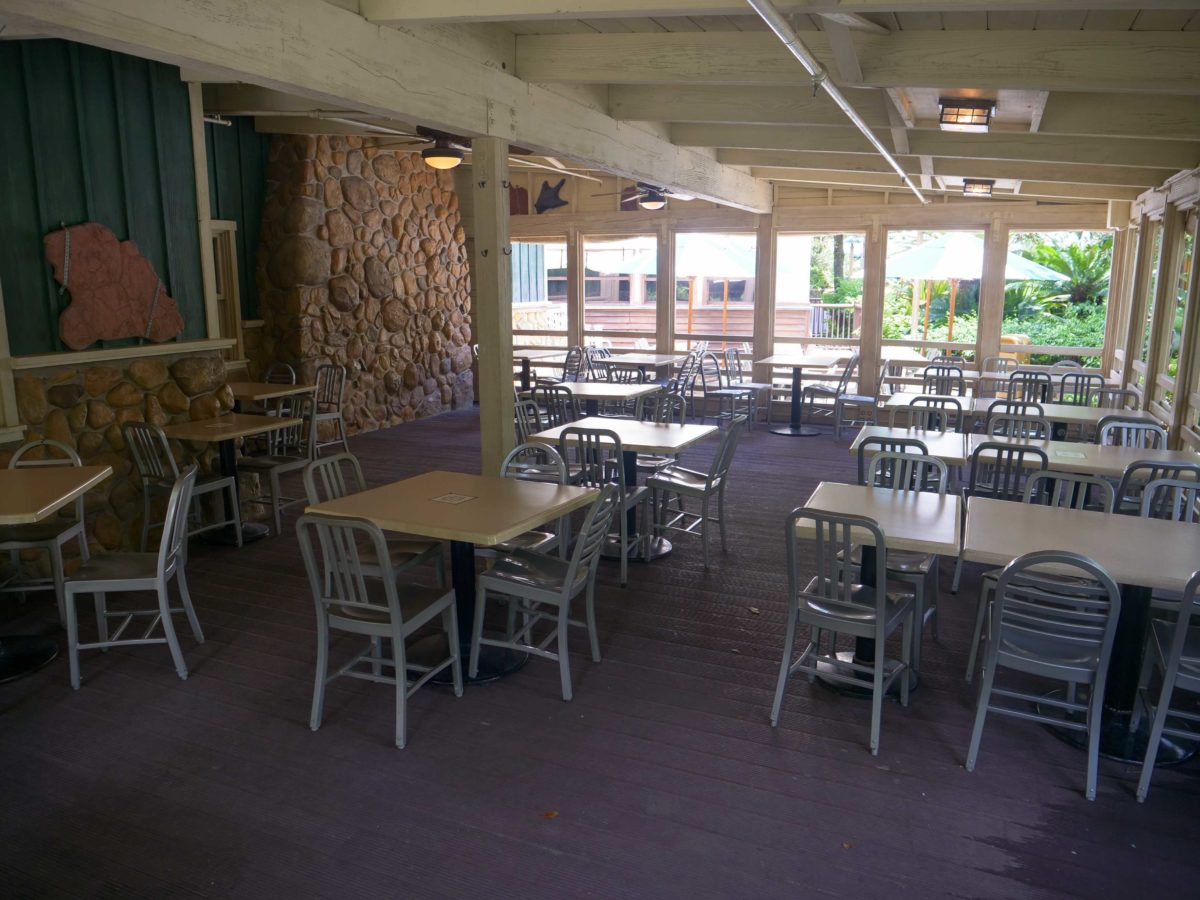 Outside, more tables have labels indicating that select seating is unavailable.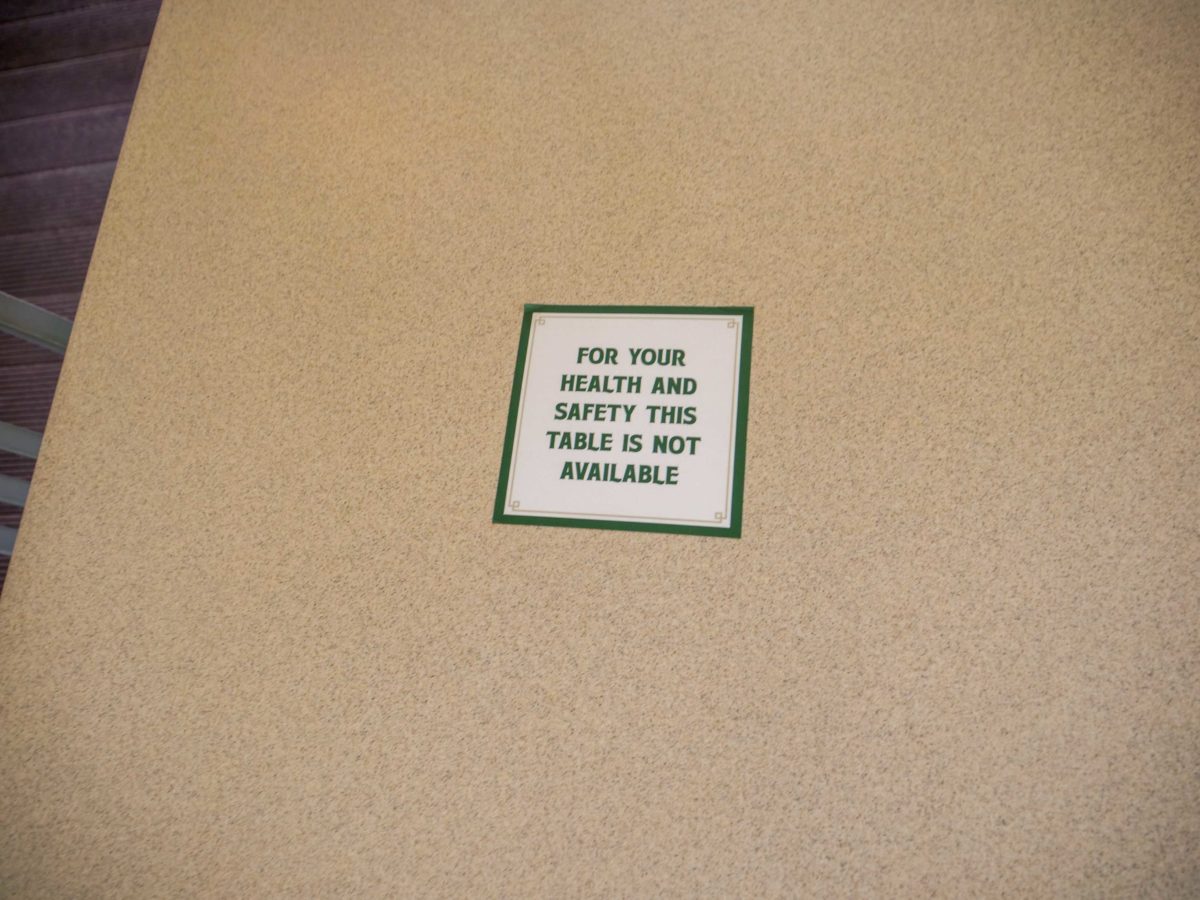 Are you visiting Disney's Animal Kingdom or Magic Kingdom during reopening weekend? Let us know what you think of the new health and safety procedures.