Kaltxì from Pandora – The World of Avatar at Disney's Animal Kingdom! With the park reopening to the public, we thought we'd take a look at what safety measures the land's eateries are taking.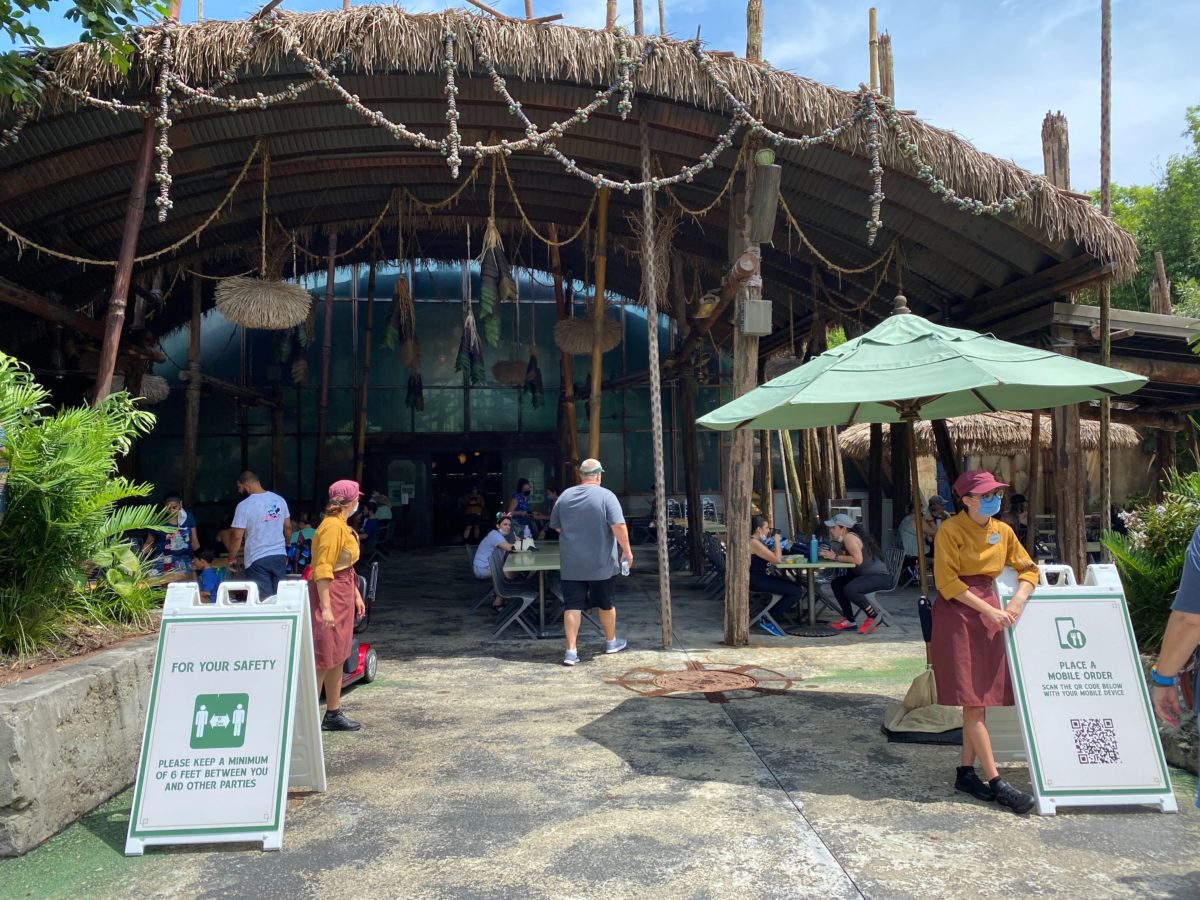 Outside Satu'li Canteen, signage is up promoting Mobile Order and reminding people to socially distance.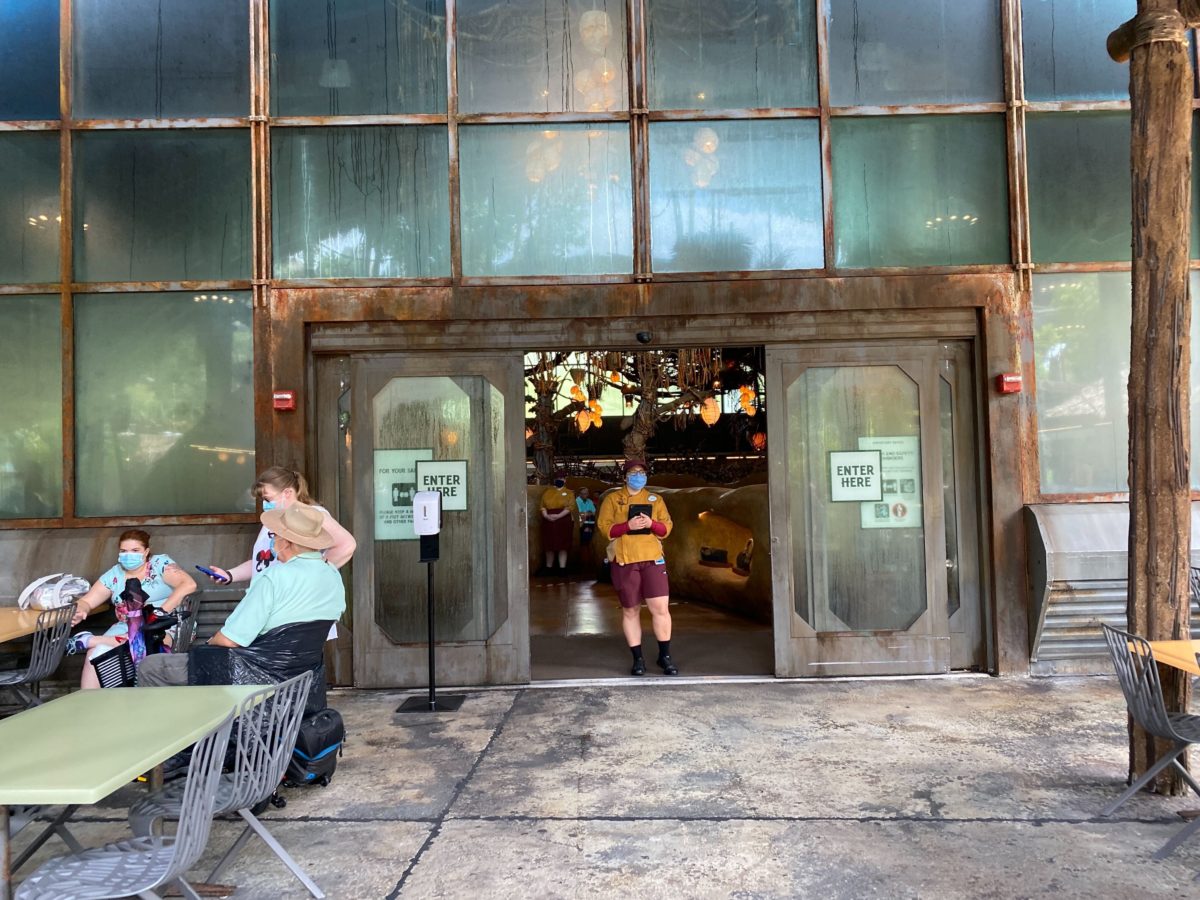 The doorways are also now clearly marked as entrances or exits only.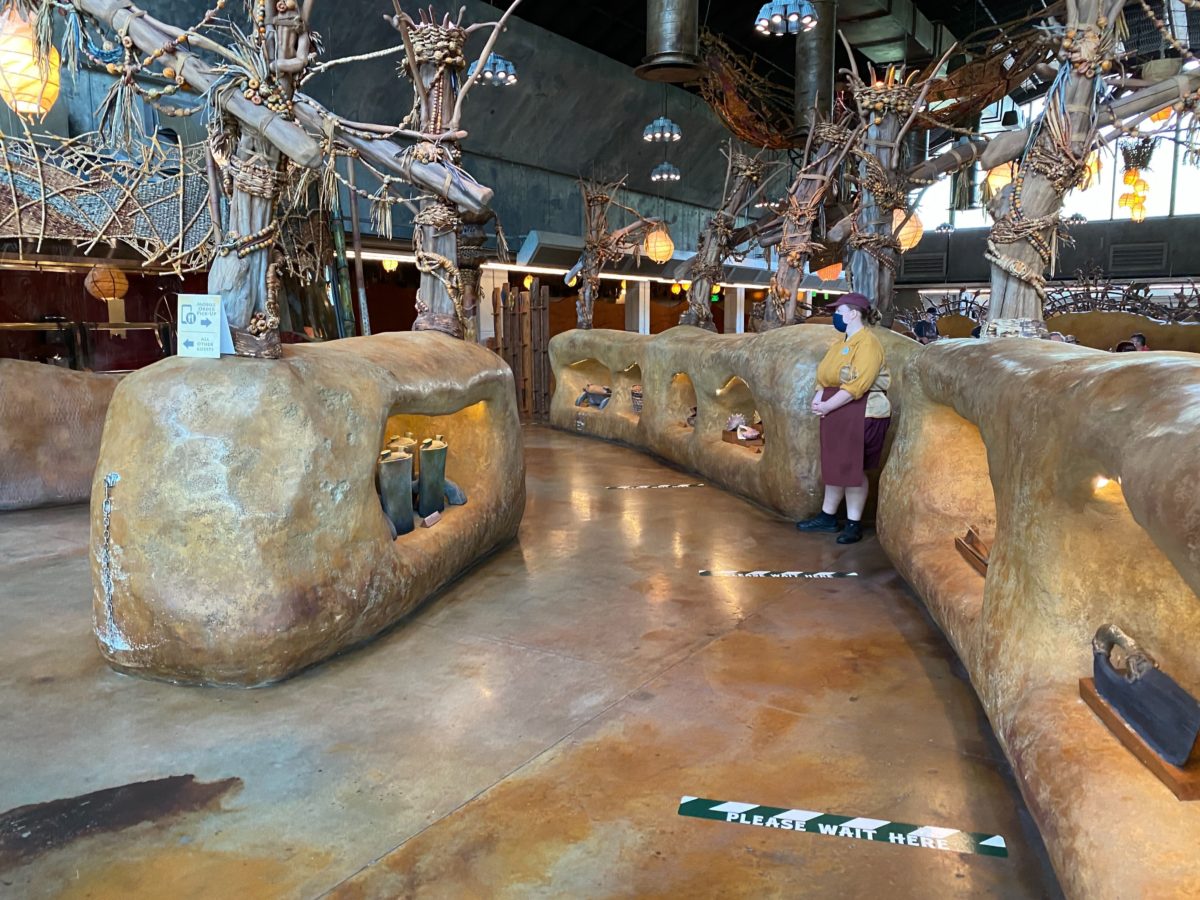 Social distancing markers line the floor leading to the counter, with a dedicated lane for Mobile Order pick-up.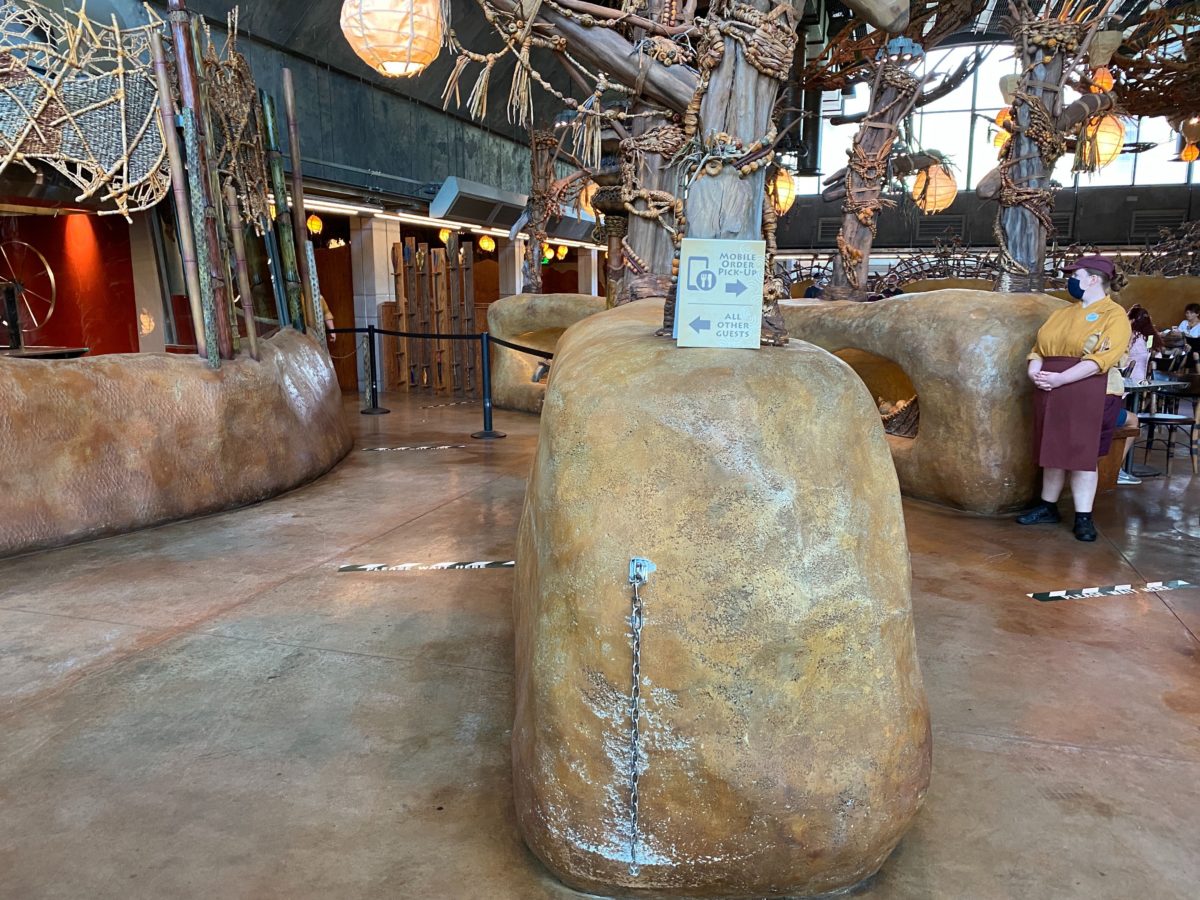 Like we've seen elsewhere, select tables have been made unavailable to maintain distancing.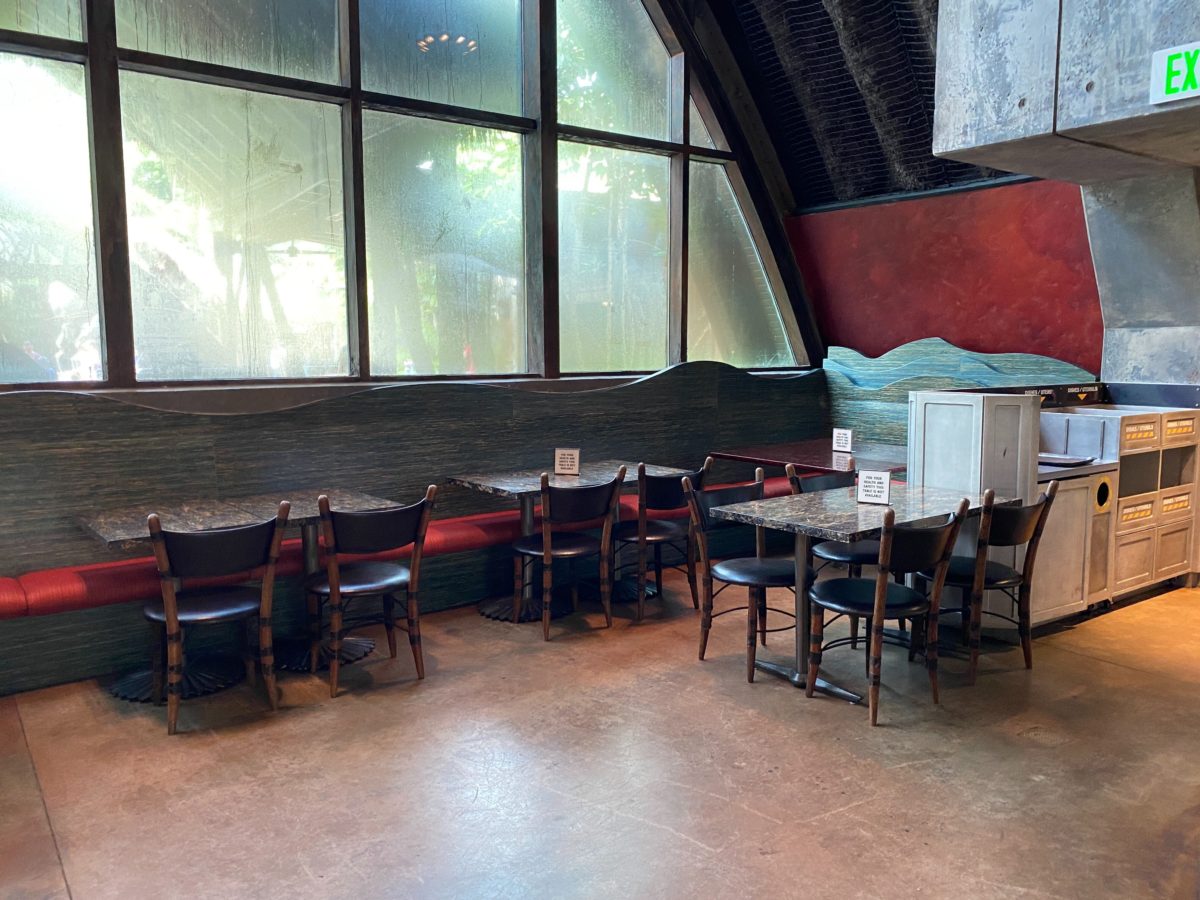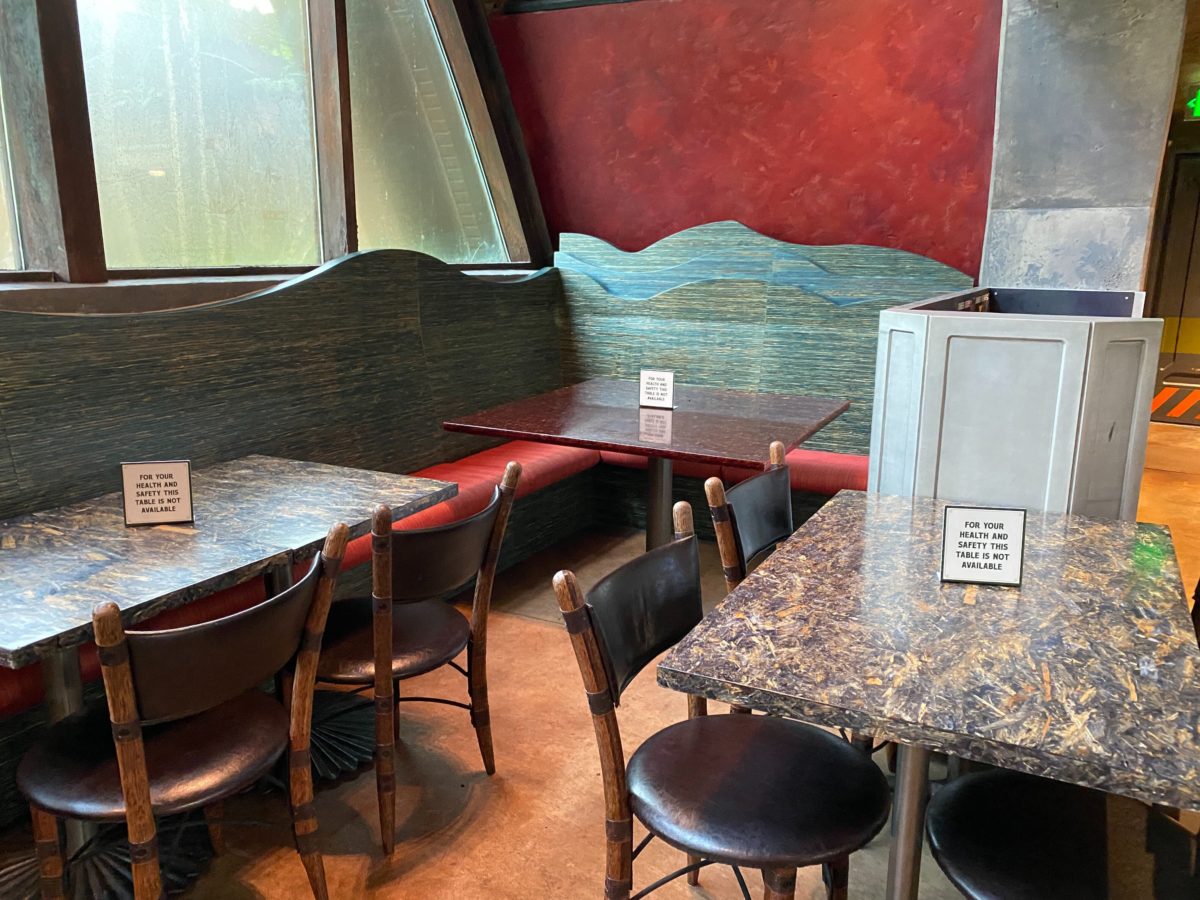 More markers appear as we get closer to the counter.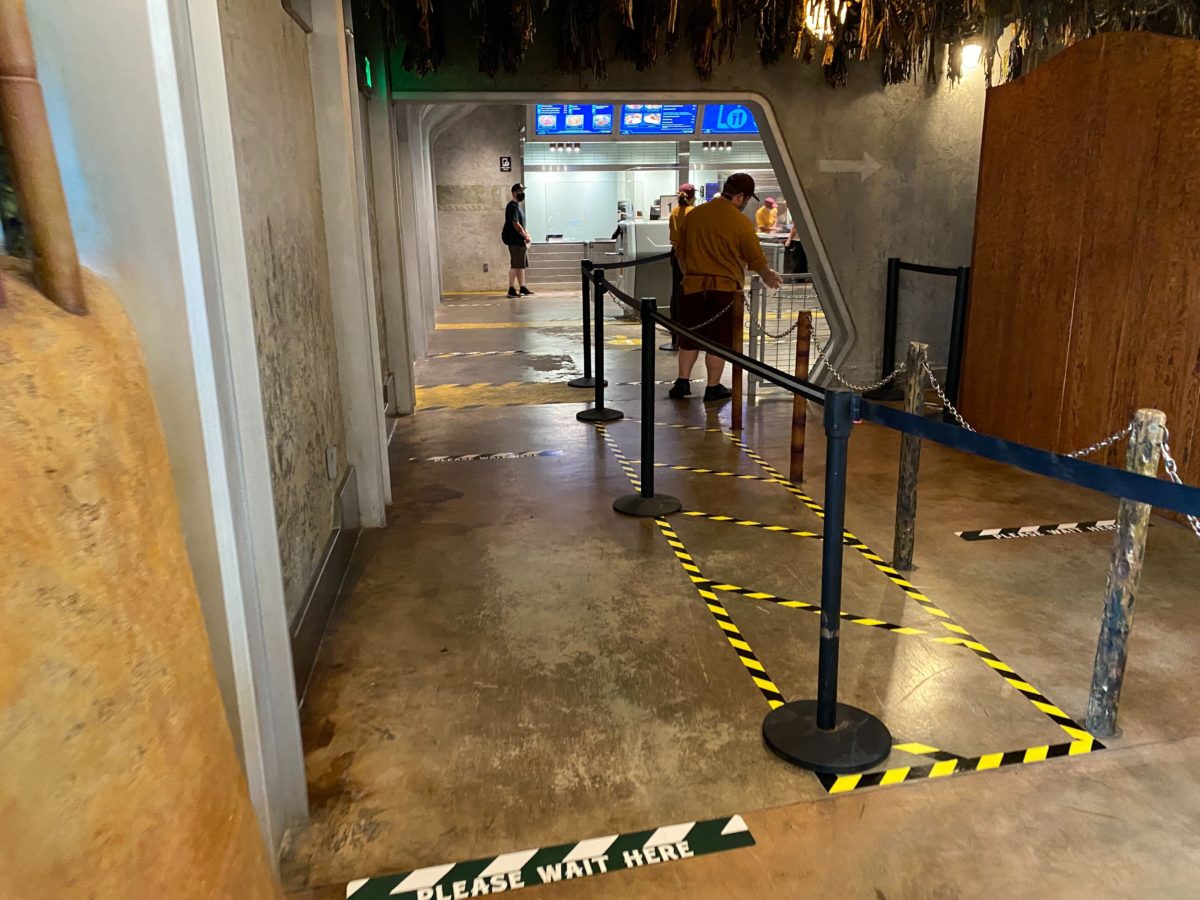 Plexiglas windows have been installed at both the pick-up counter and the cashier stands.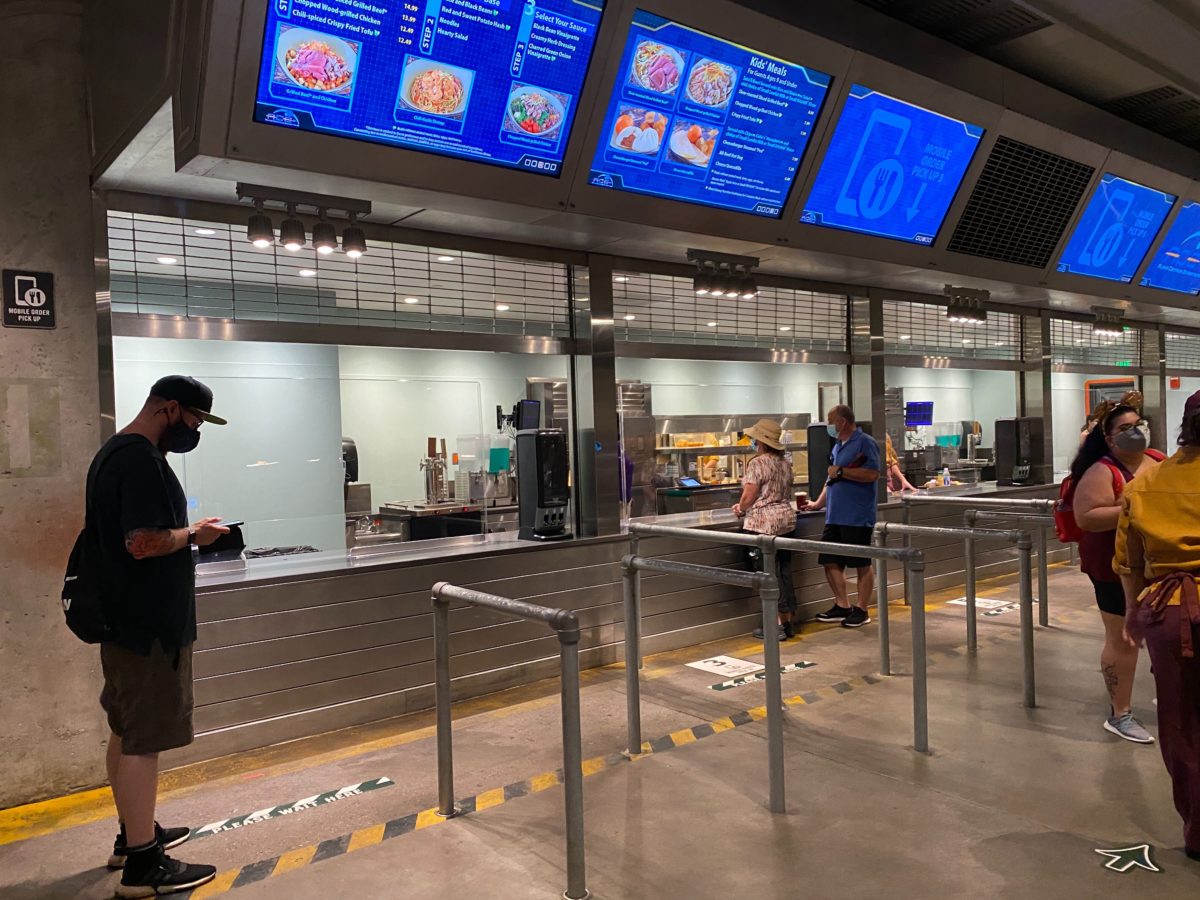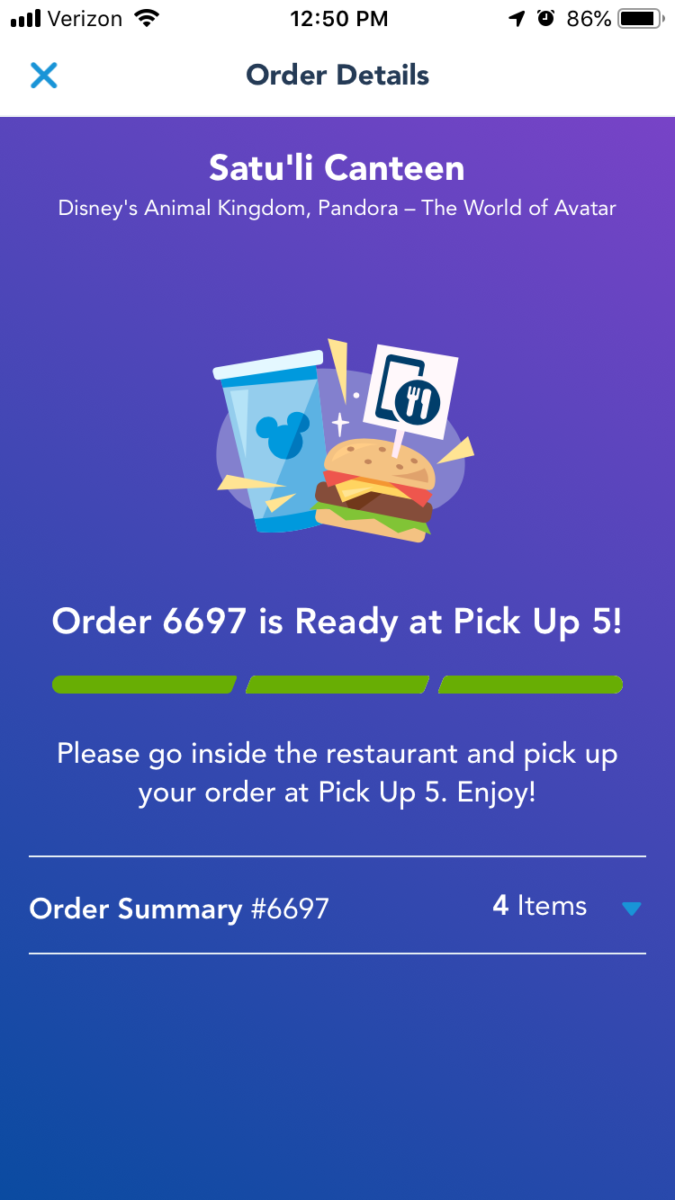 When your order's ready, Mobile Order directs guests to a specific window.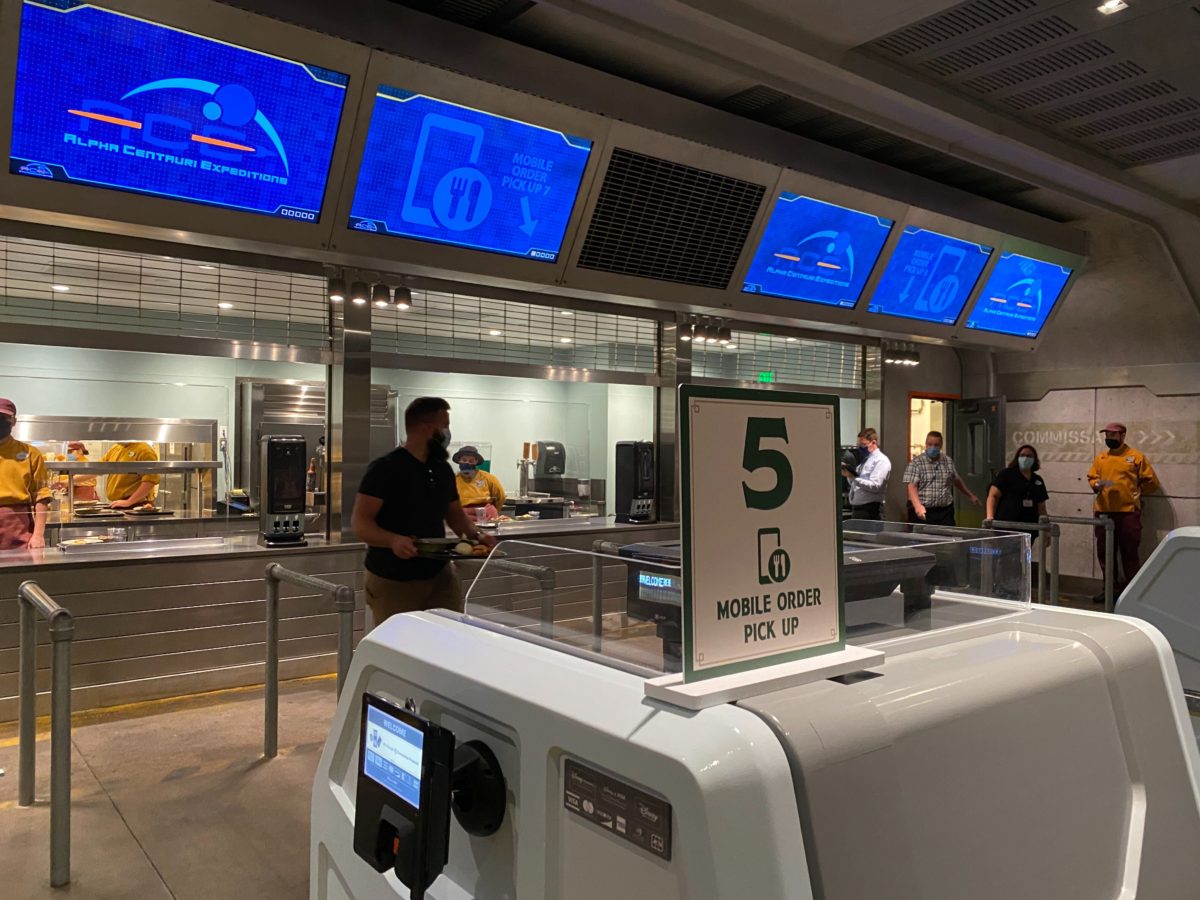 Food is delivered through a gap in the window.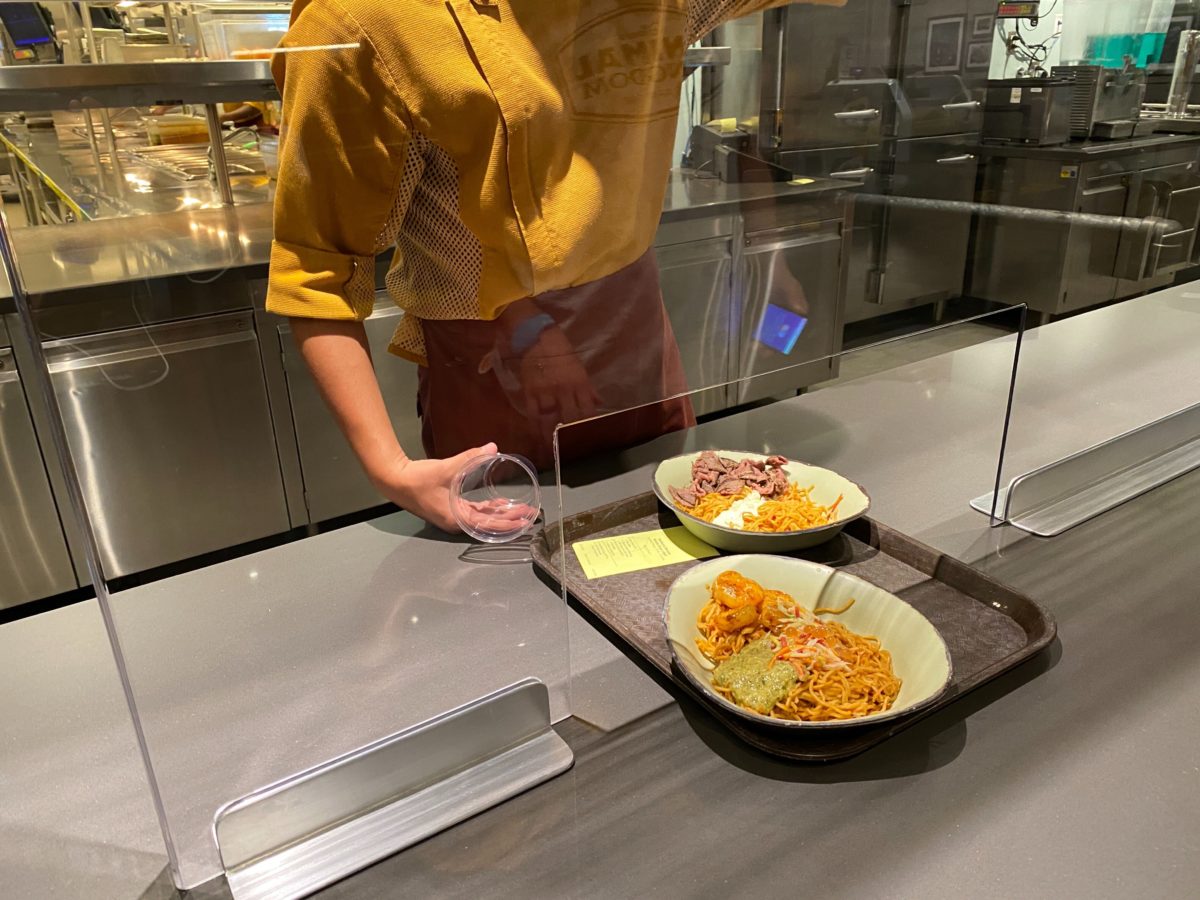 Guests are then directed to seating via arrows on the floor.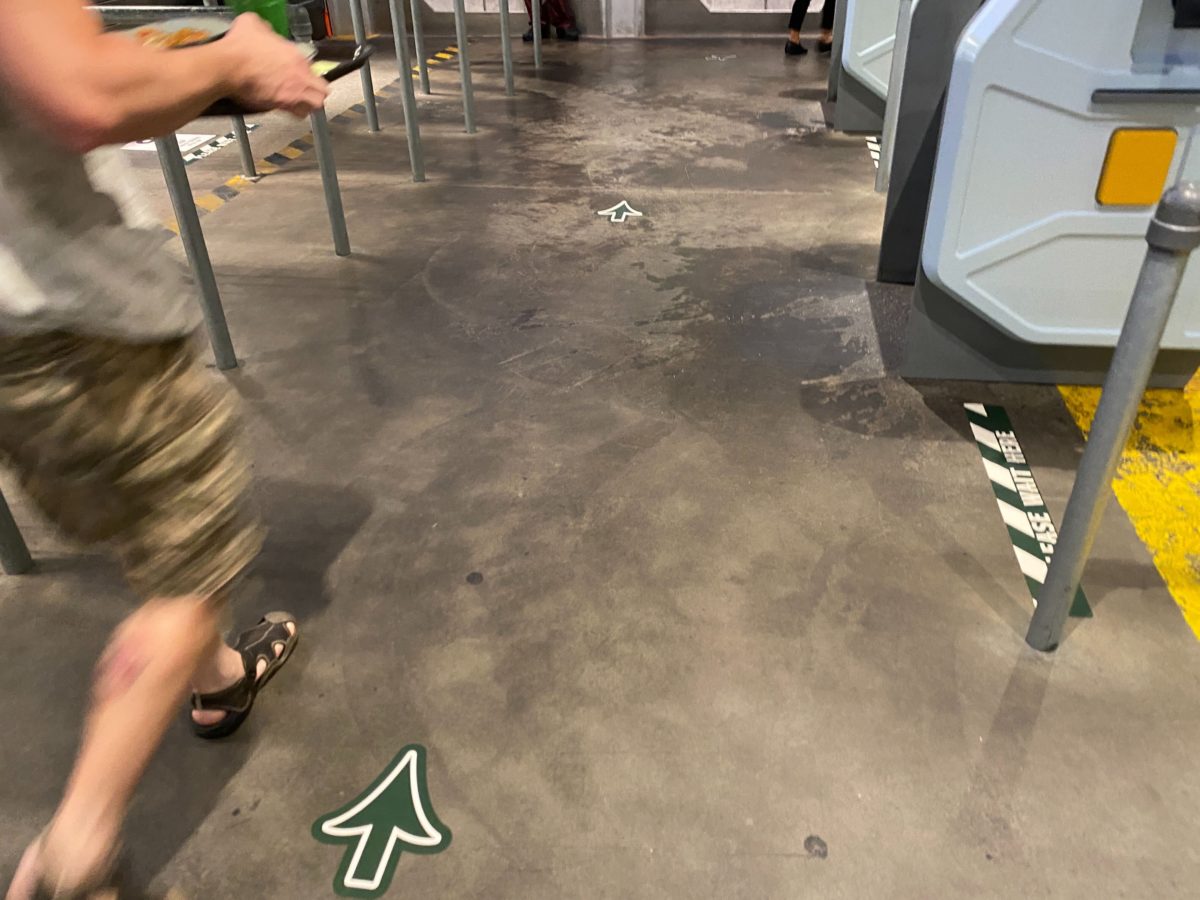 With guests unable to use soda fountains, Beverage Islands have been set up so that cast members can deliver drinks.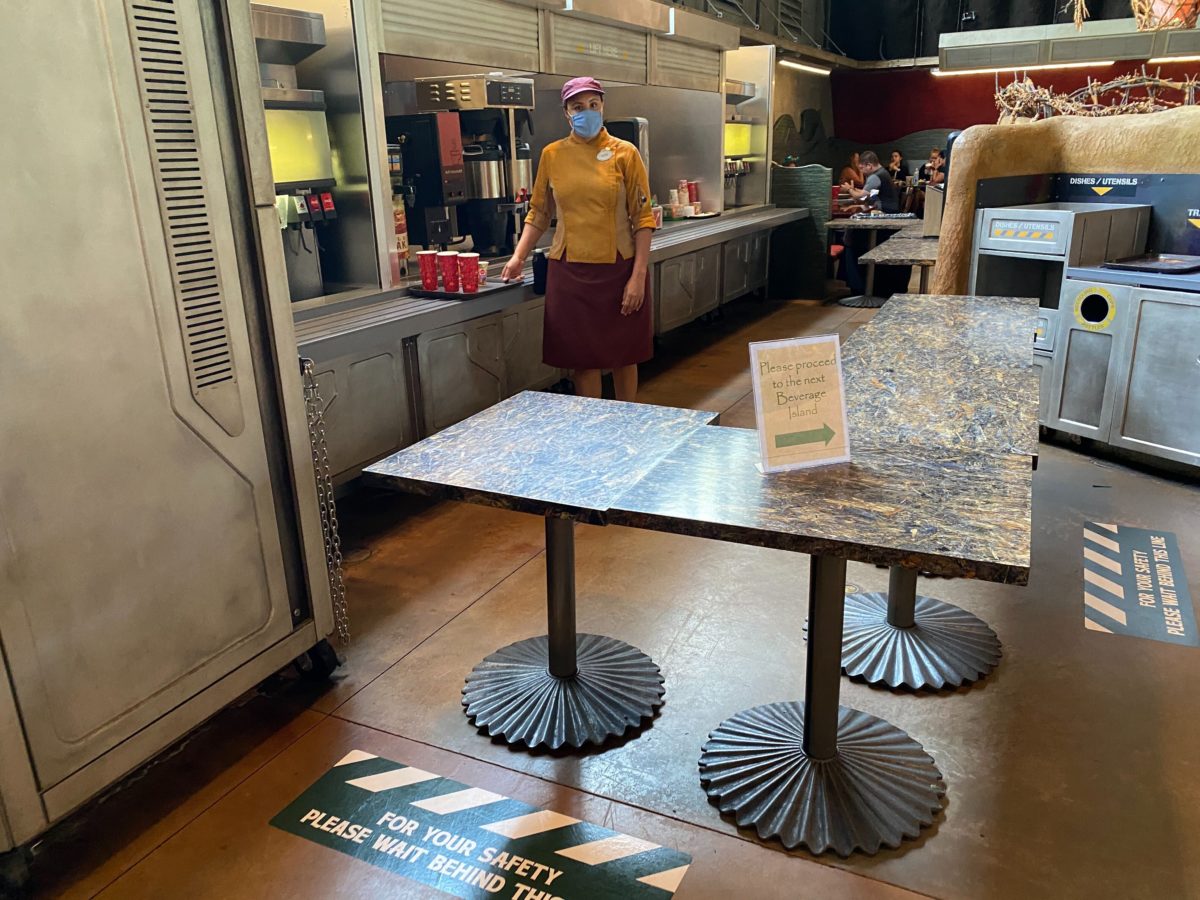 Finally, it's time to chow down on our Chili-Garlic Shrimp Bowl.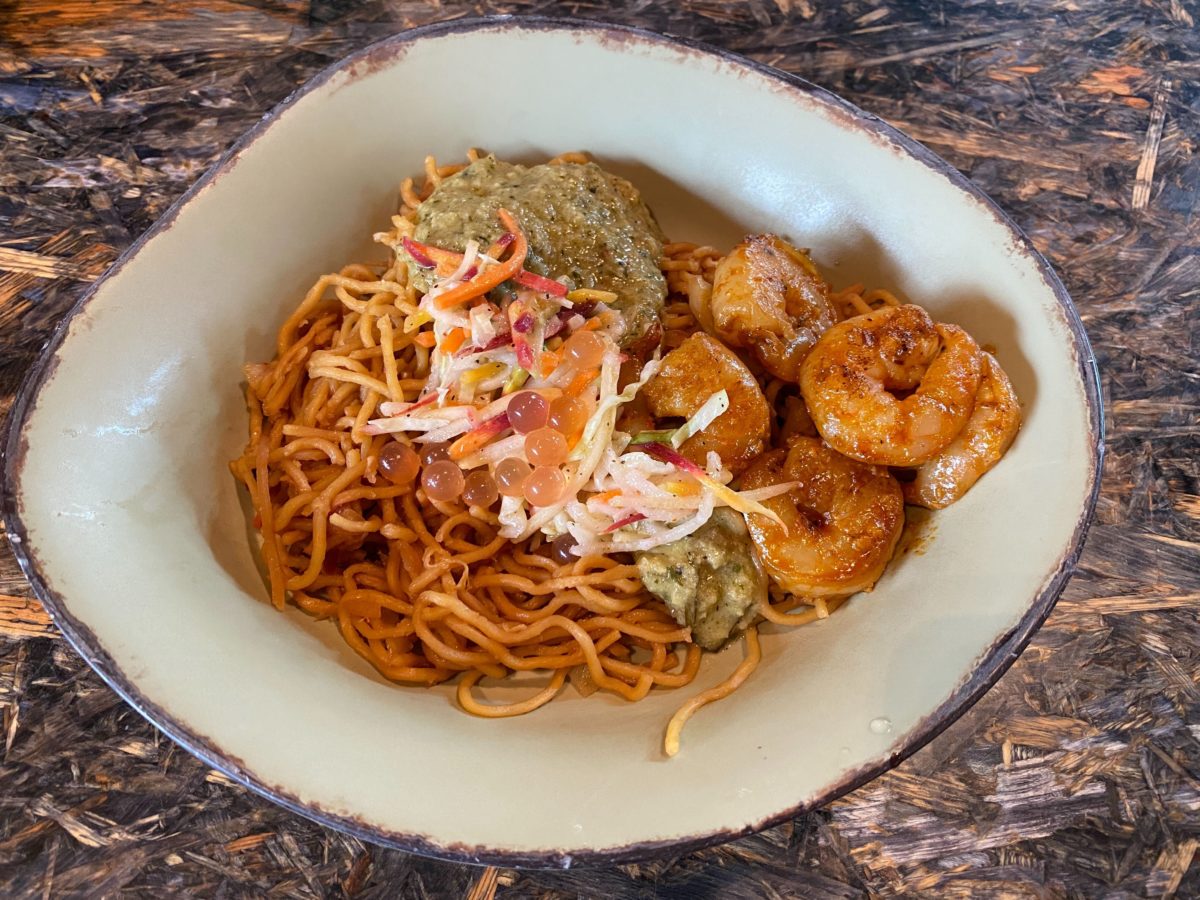 Similar measures have been employed at Pongu Pongu.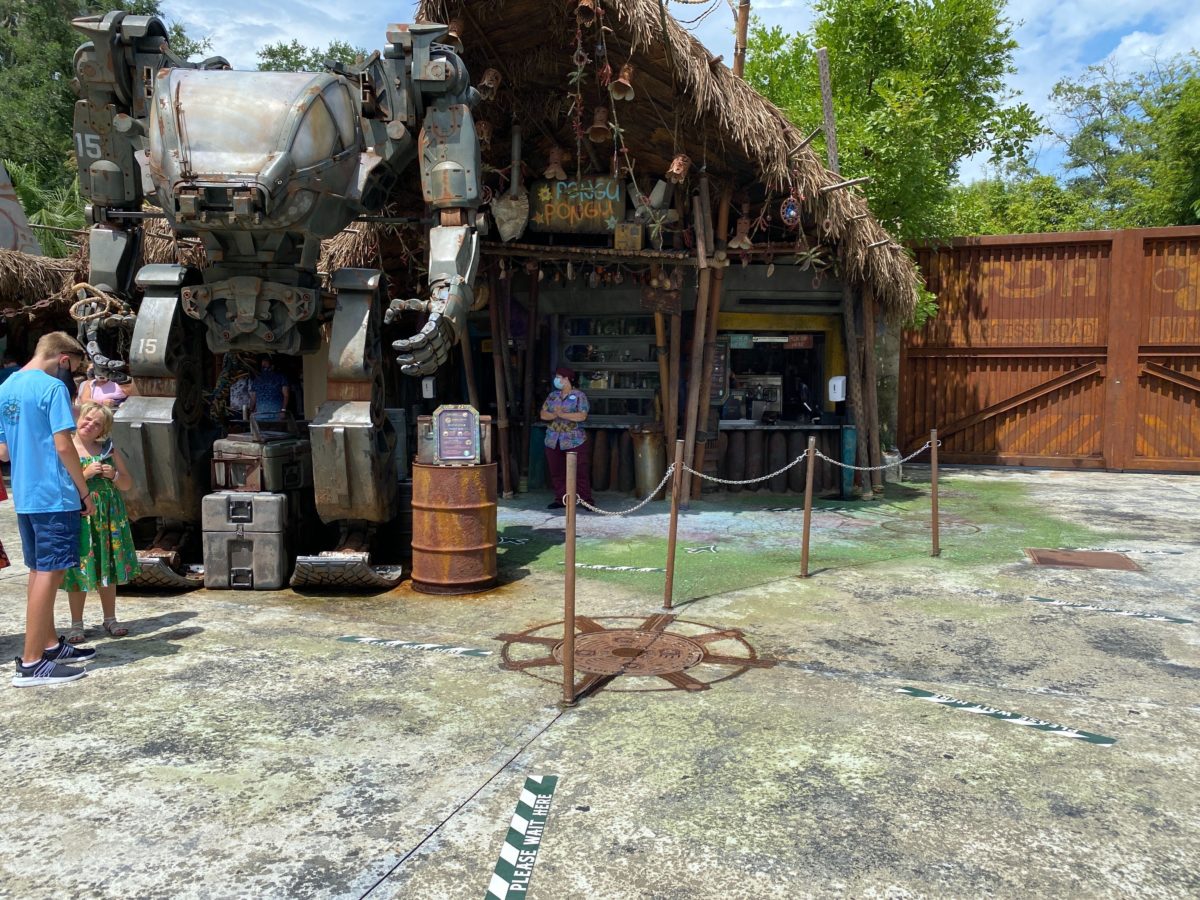 Markers give guests the outline of where the queue is located.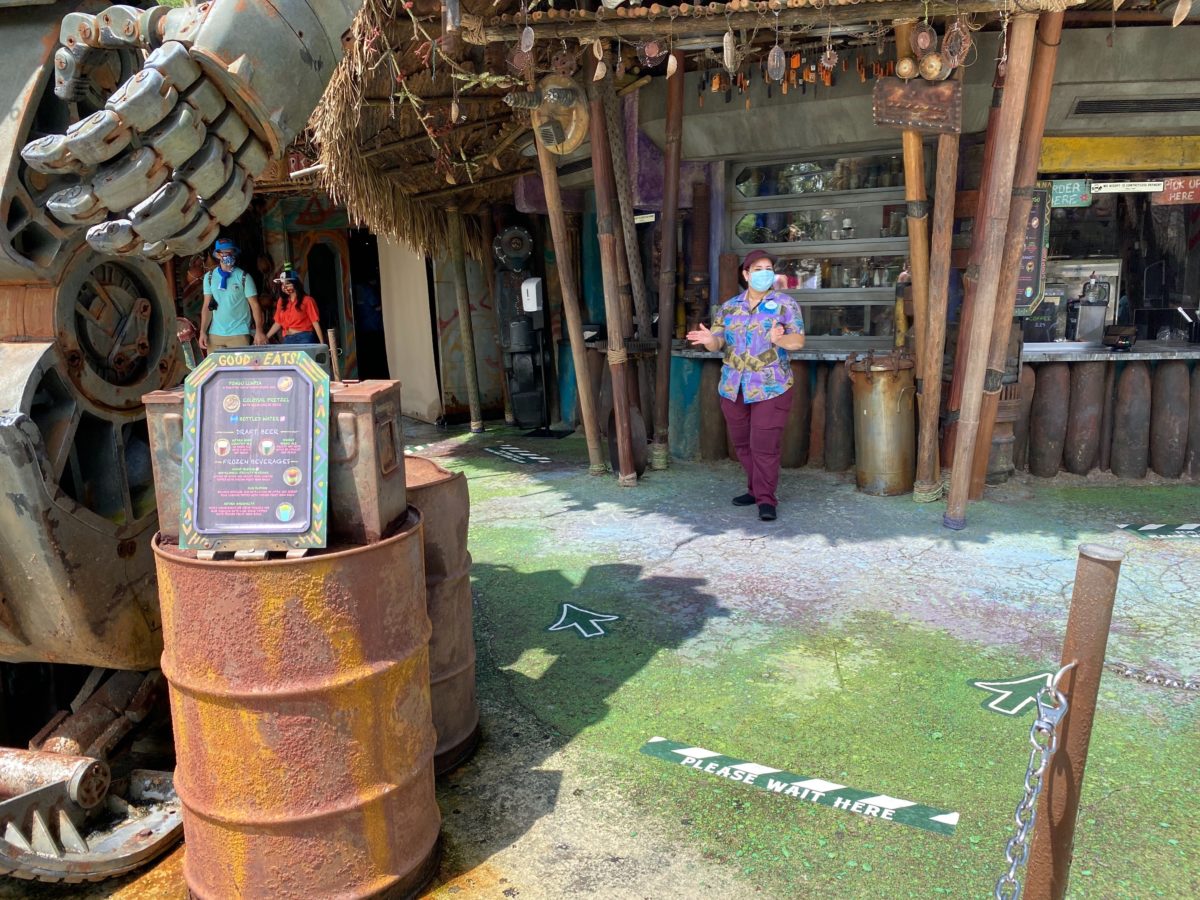 Arrows point the windows to both counters.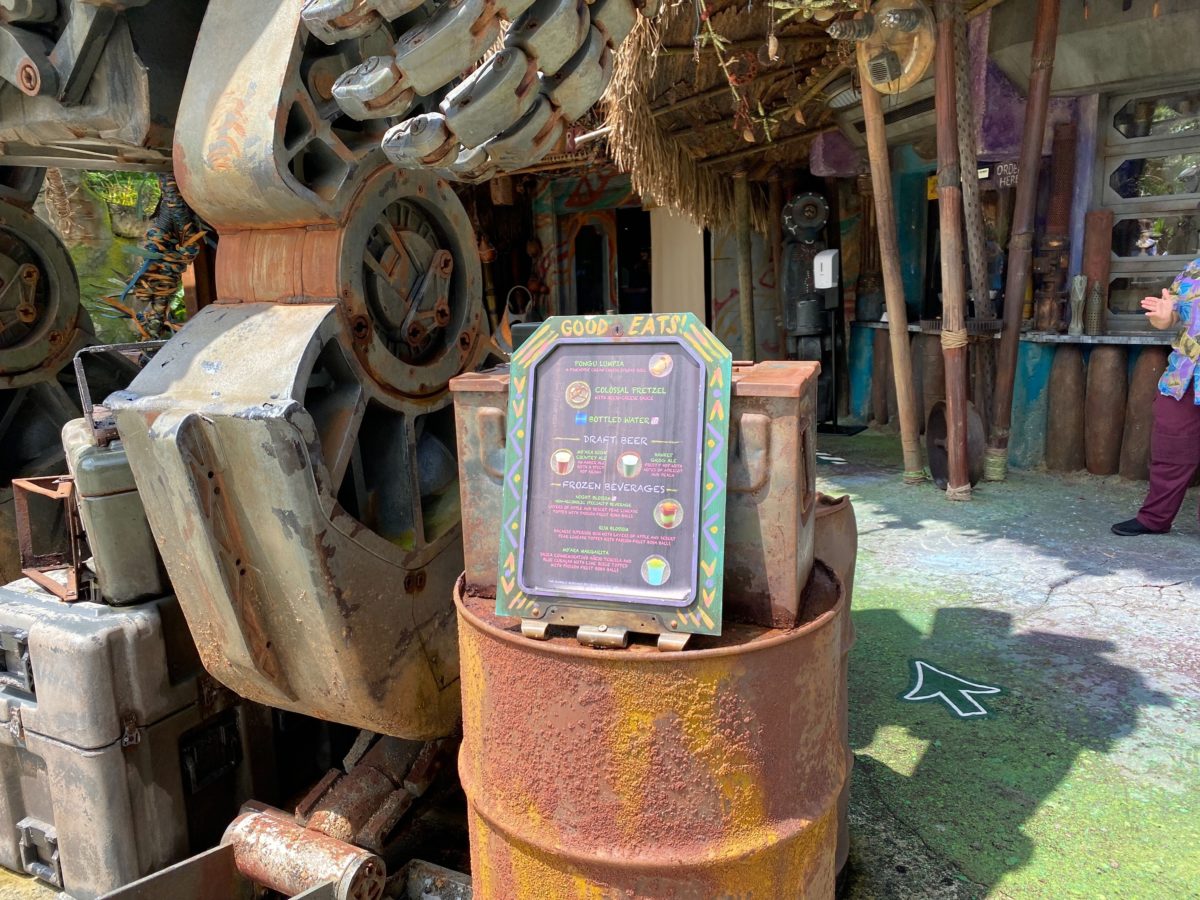 To help guests, a menu has been placed near the queue. And fear not, the Lumpia is still on the menu!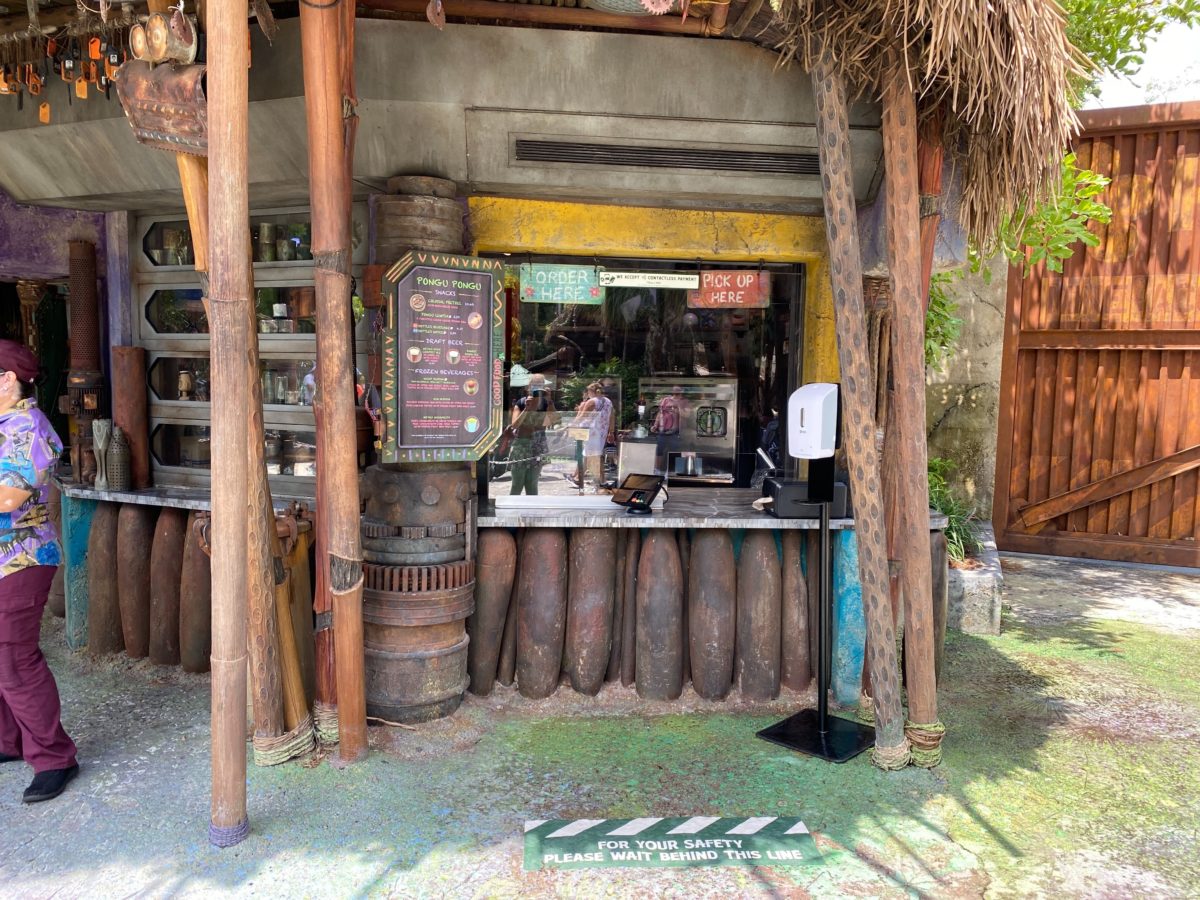 A Plexiglas window has been installed at the counter, with signage promoting the fact that contactless payment is accepted.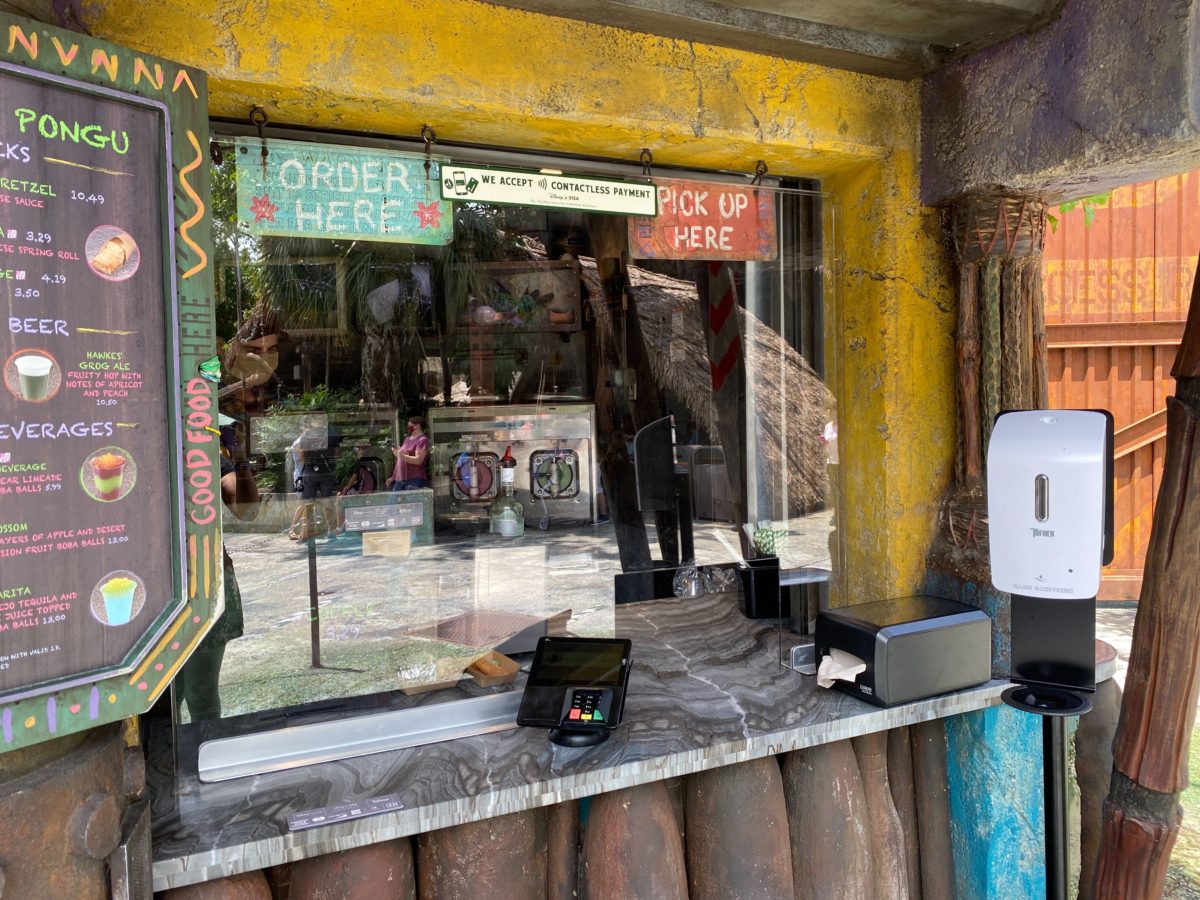 With all these measures in place, safety is paramount as guests seek great Pandoran grub.
Keep reading WDNWT for continuing coverage of the reopening of Disney's Animal Kingdom.