Jambo, everyone, and welcome to the first day of Annual Passholder previews at Disney's Animal Kingdom.
As our adventure begins, we're taking a closer look at the changes to the park entry process.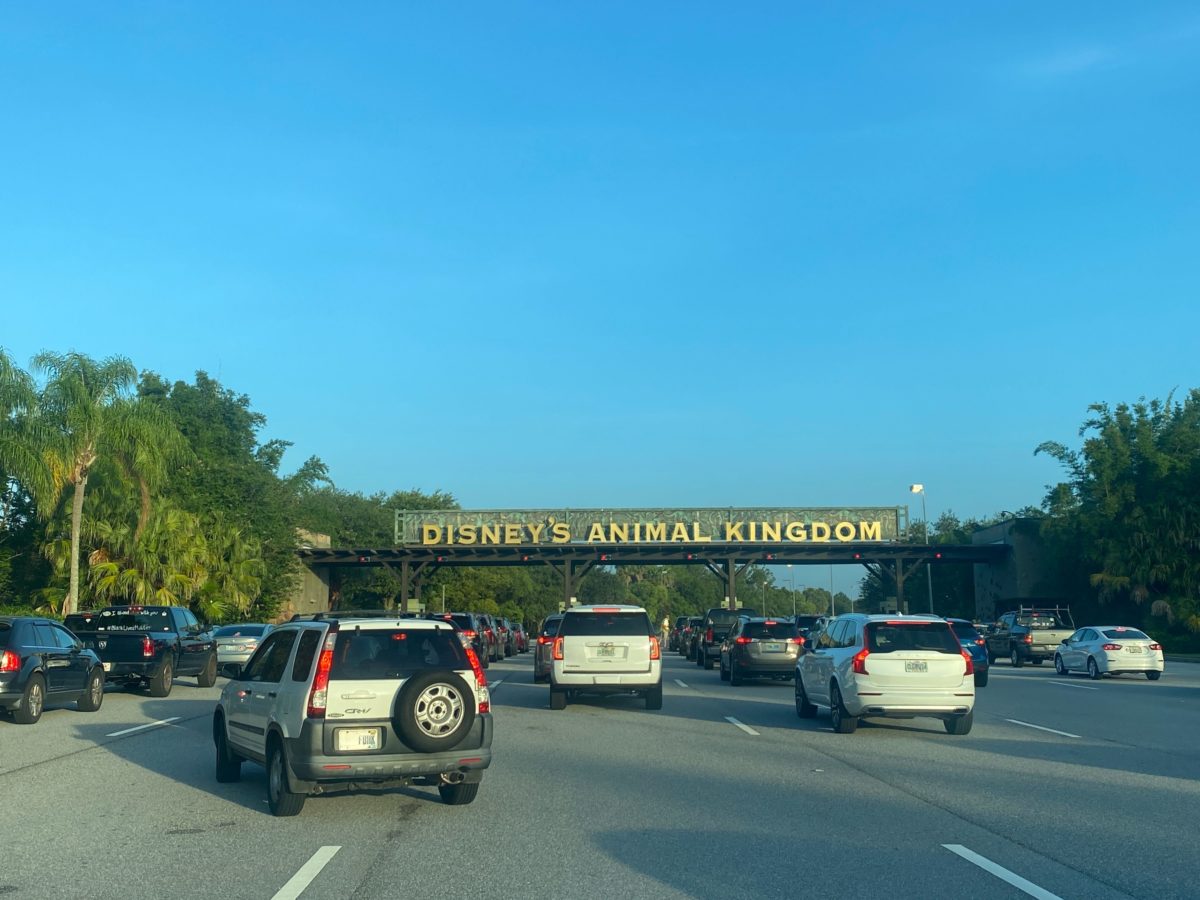 Our reporter was there bright and early, and by the looks of things, they were far from alone.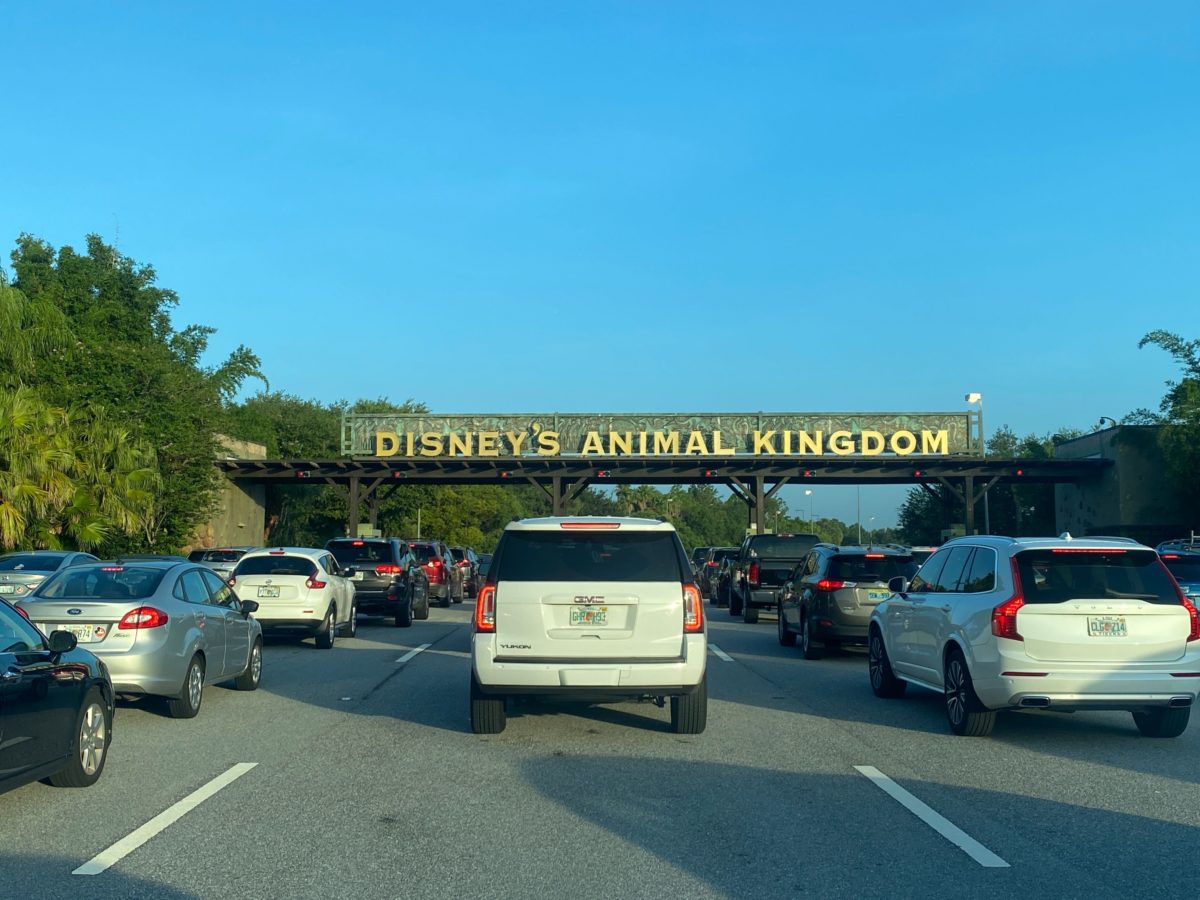 As cars pulled up to the parking gate, some of the overhead lights at the gate were green, but eventually they all turned red.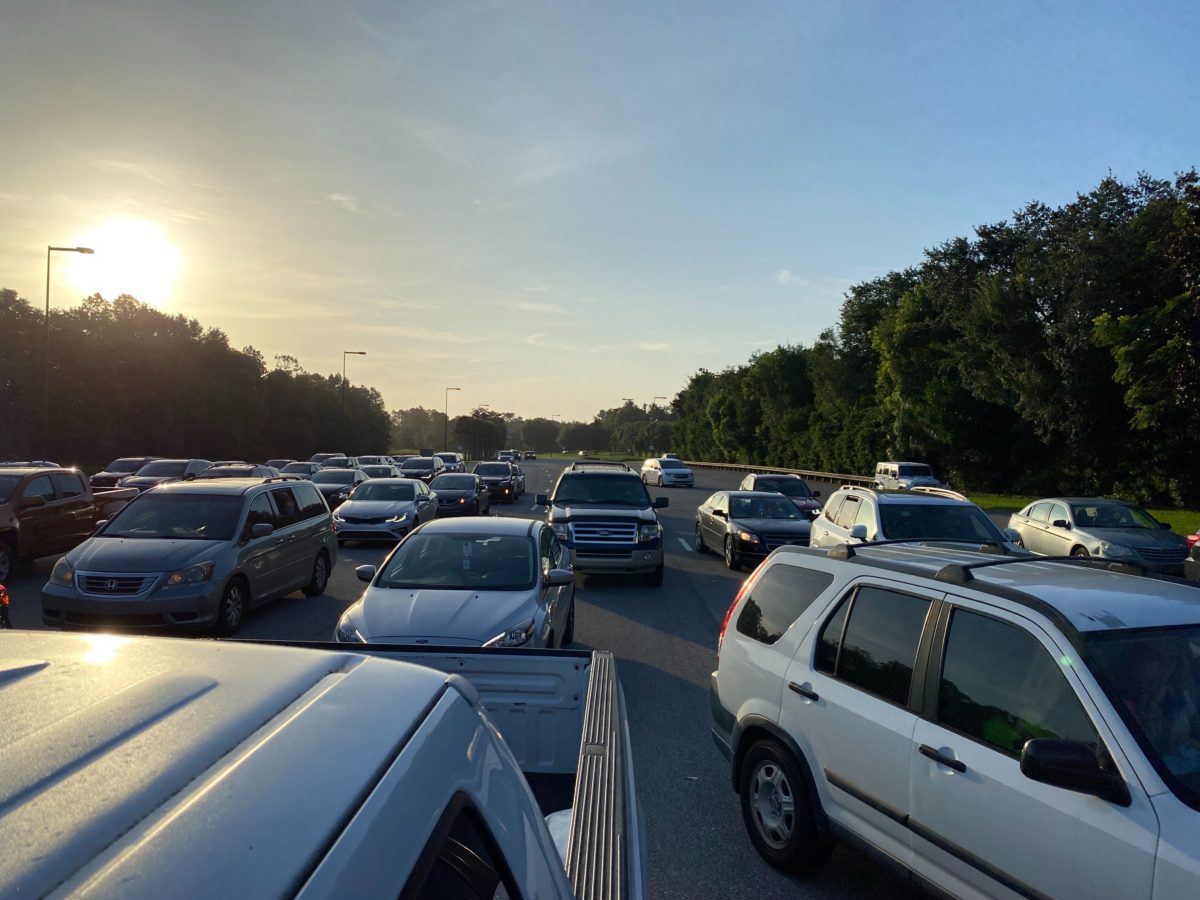 If this sea of cars is any indication, there are a lot of Annual Passholders excited to be back at the parks for the first time since it closed in March.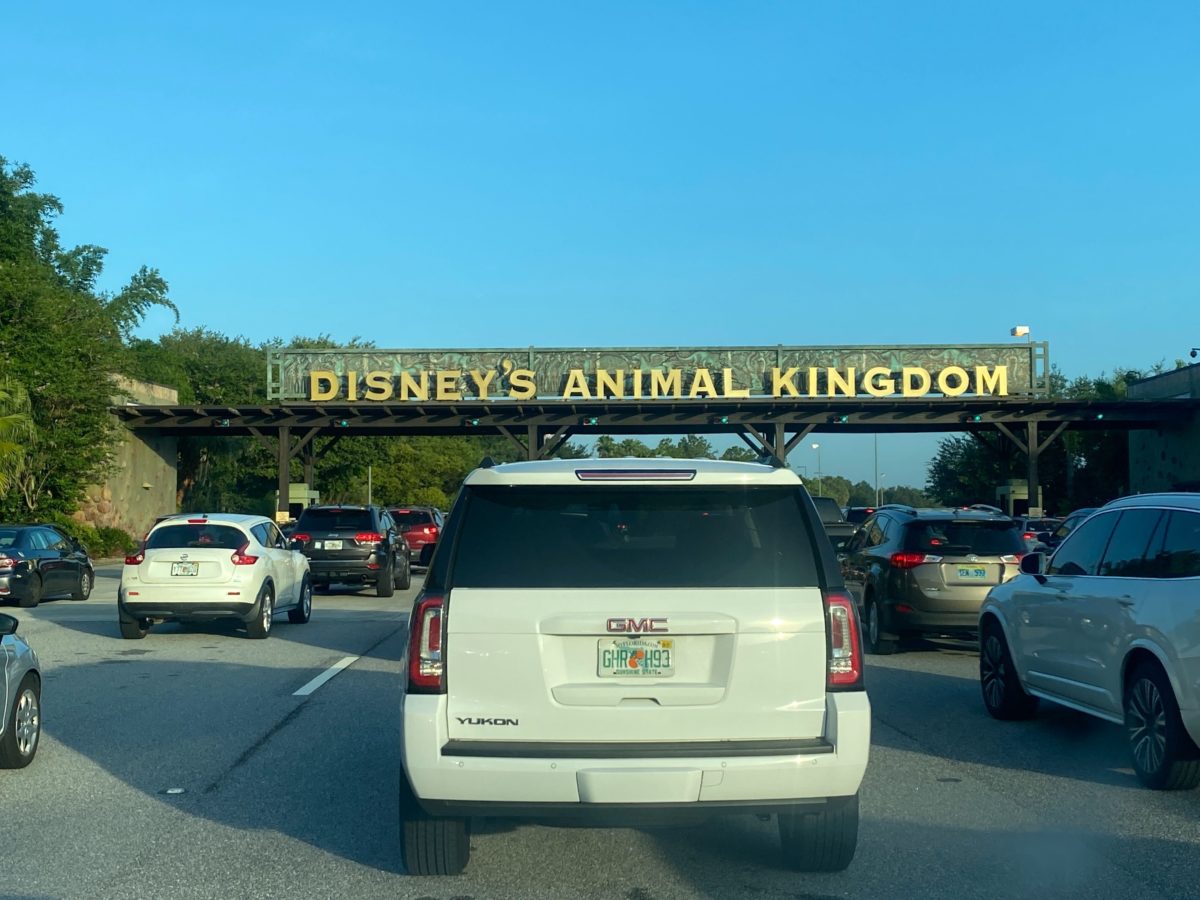 As the lights all turned green, we heard horns honking and guests screaming in a happy manner, showing how happy they were to be back.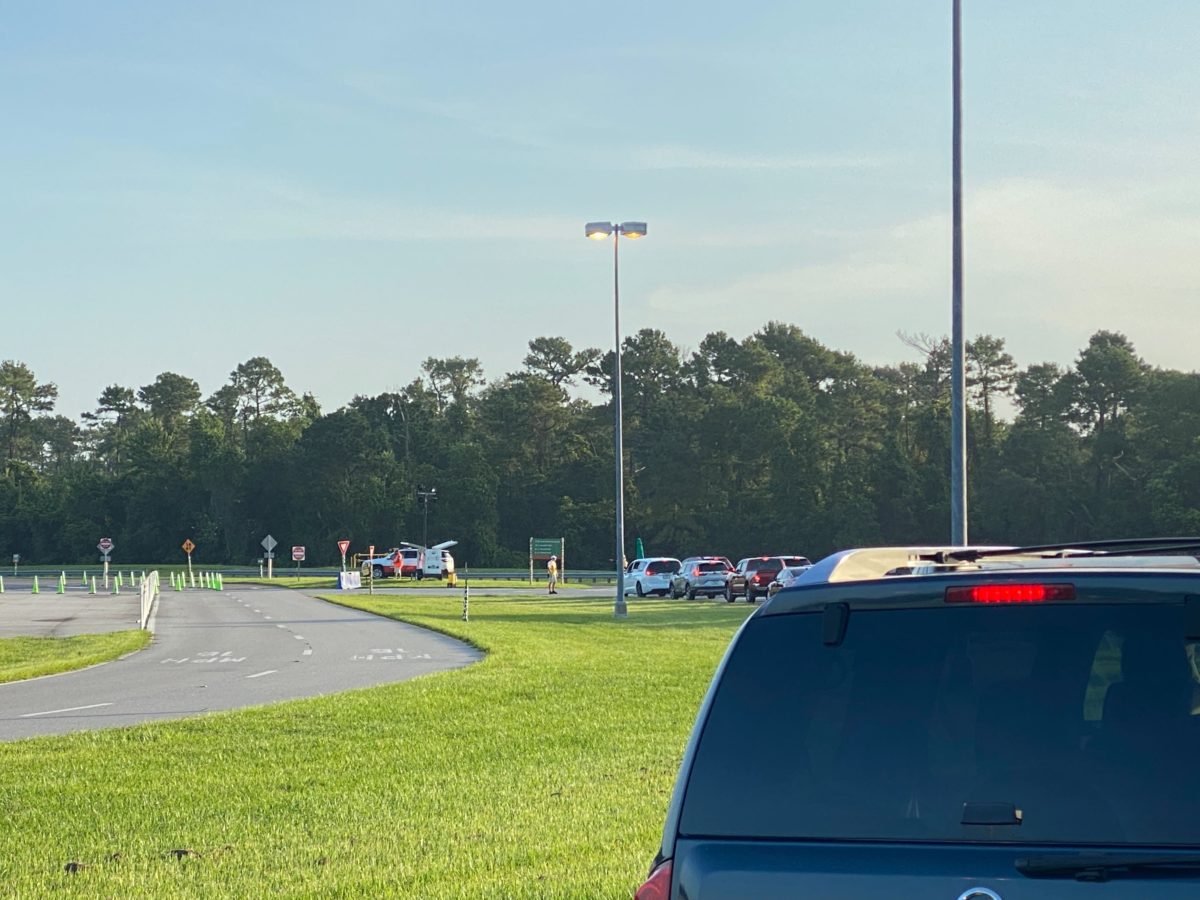 Our reporter was then held at the turn before the parking lot as attendants prepared to direct guests to park. Guests were still honking their horns to say hello to the Cast Members.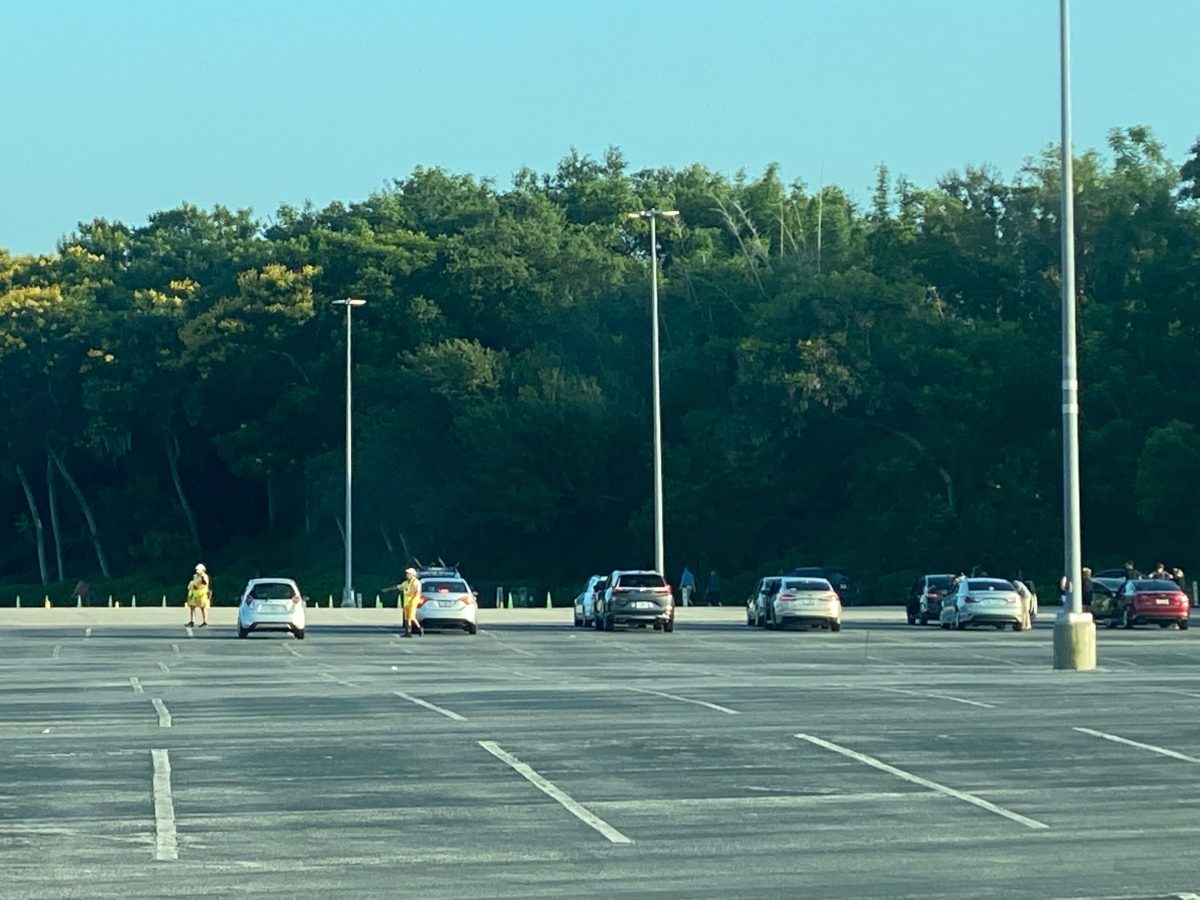 Initially, they were spacing out cars in every other space as Walt Disney World had said they would…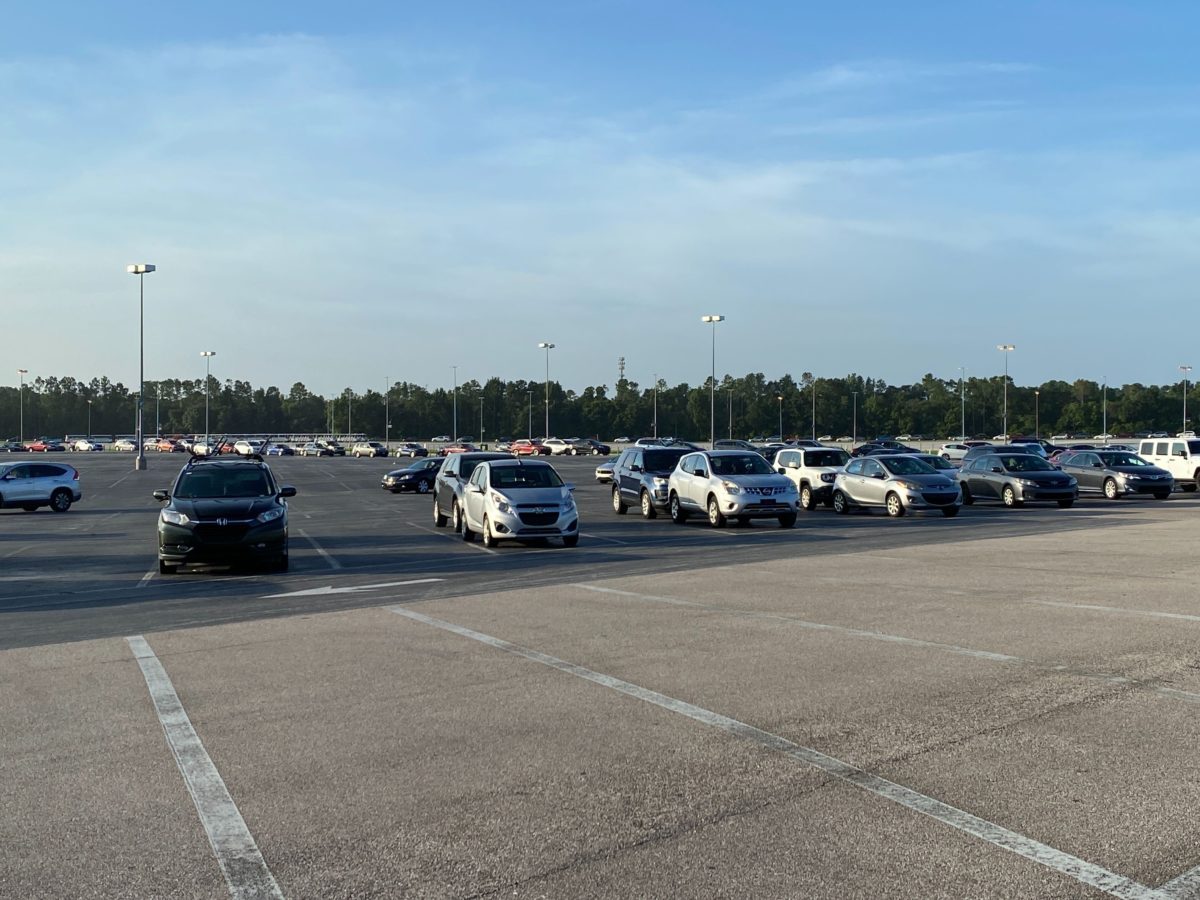 But not long after, cars appeared to be parked normally in anticipation of the crowds.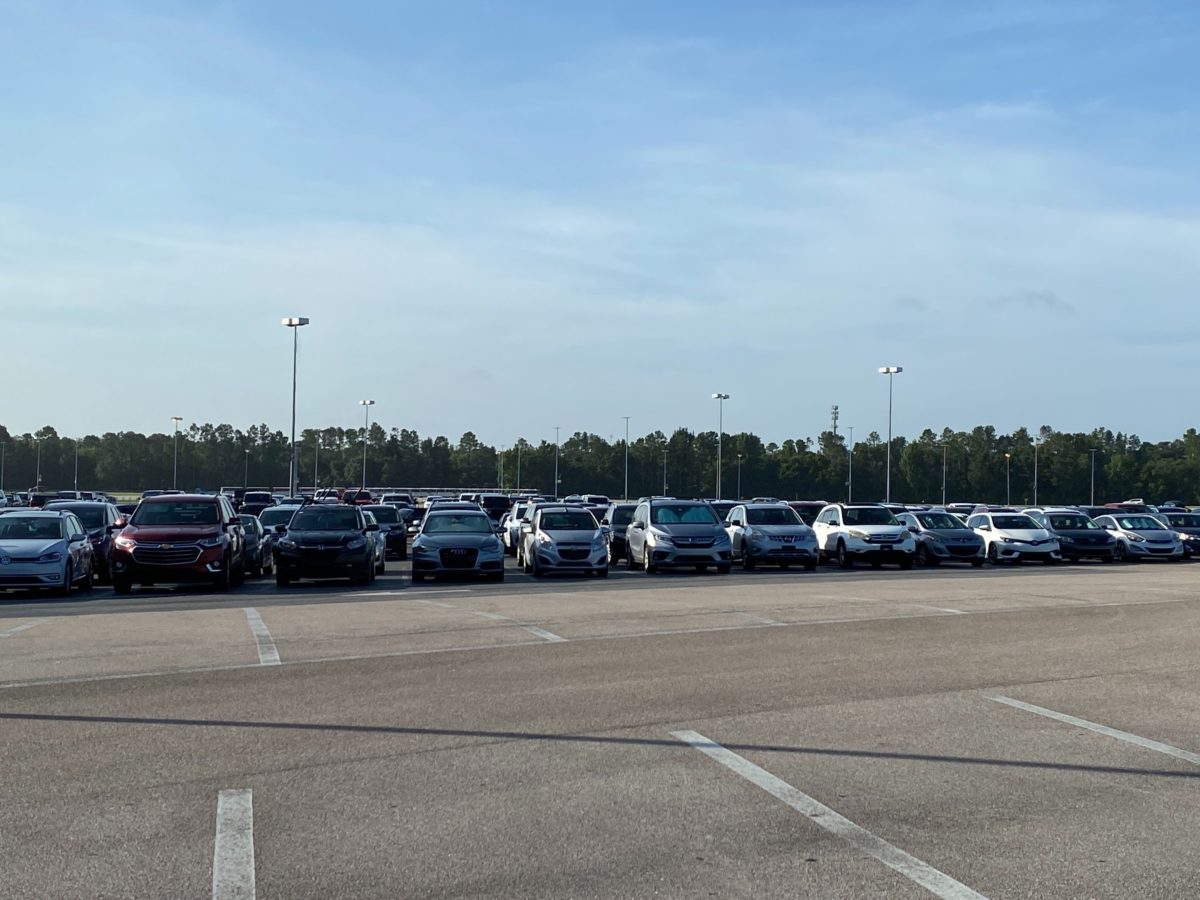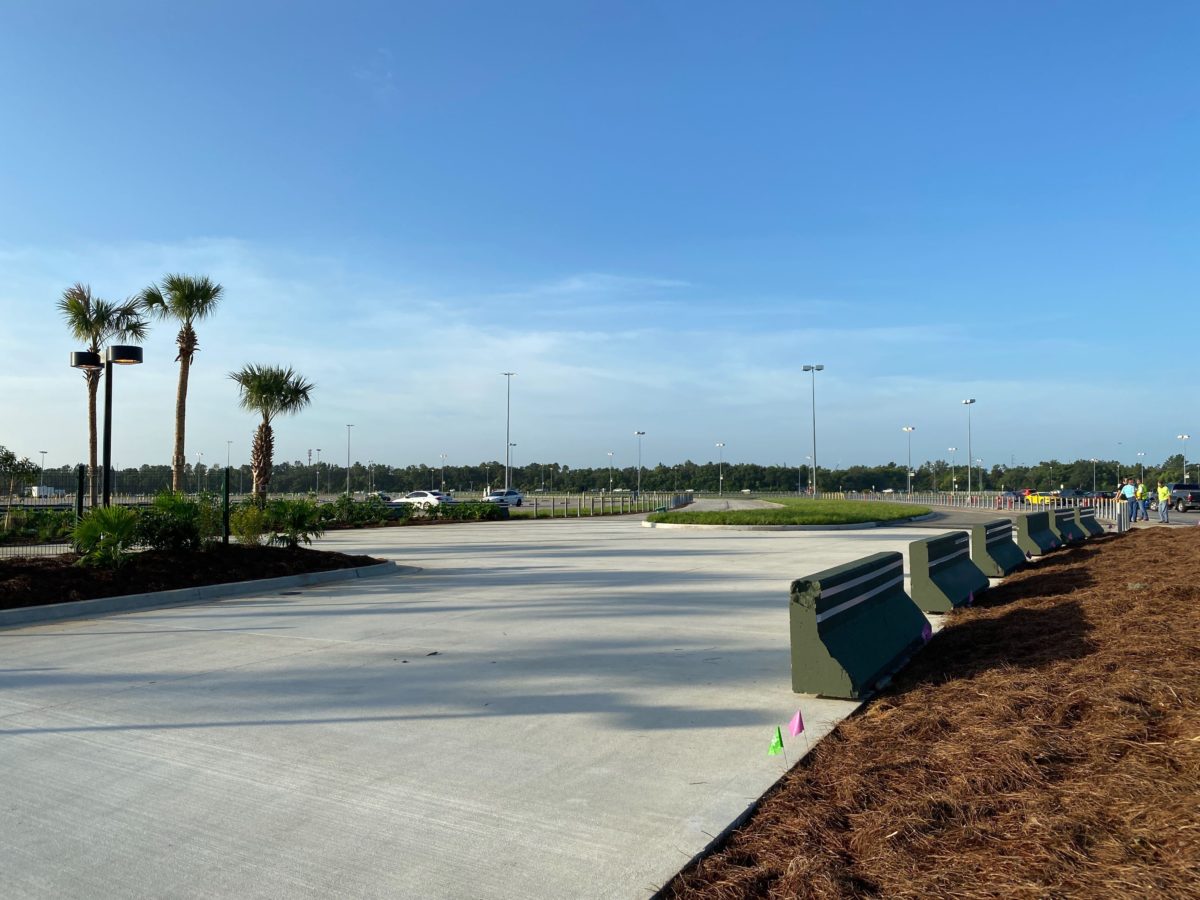 Now that we're parked, it's time to head to the temperature screening.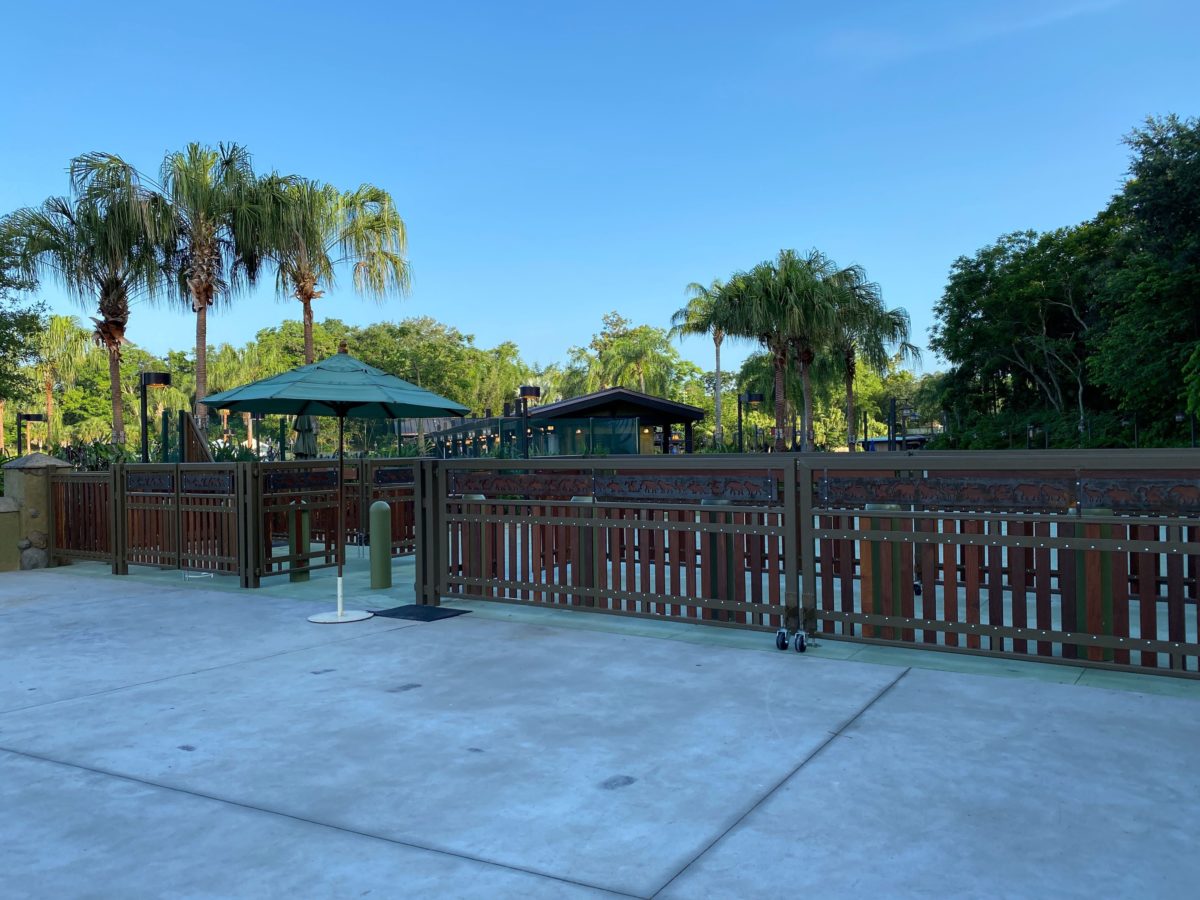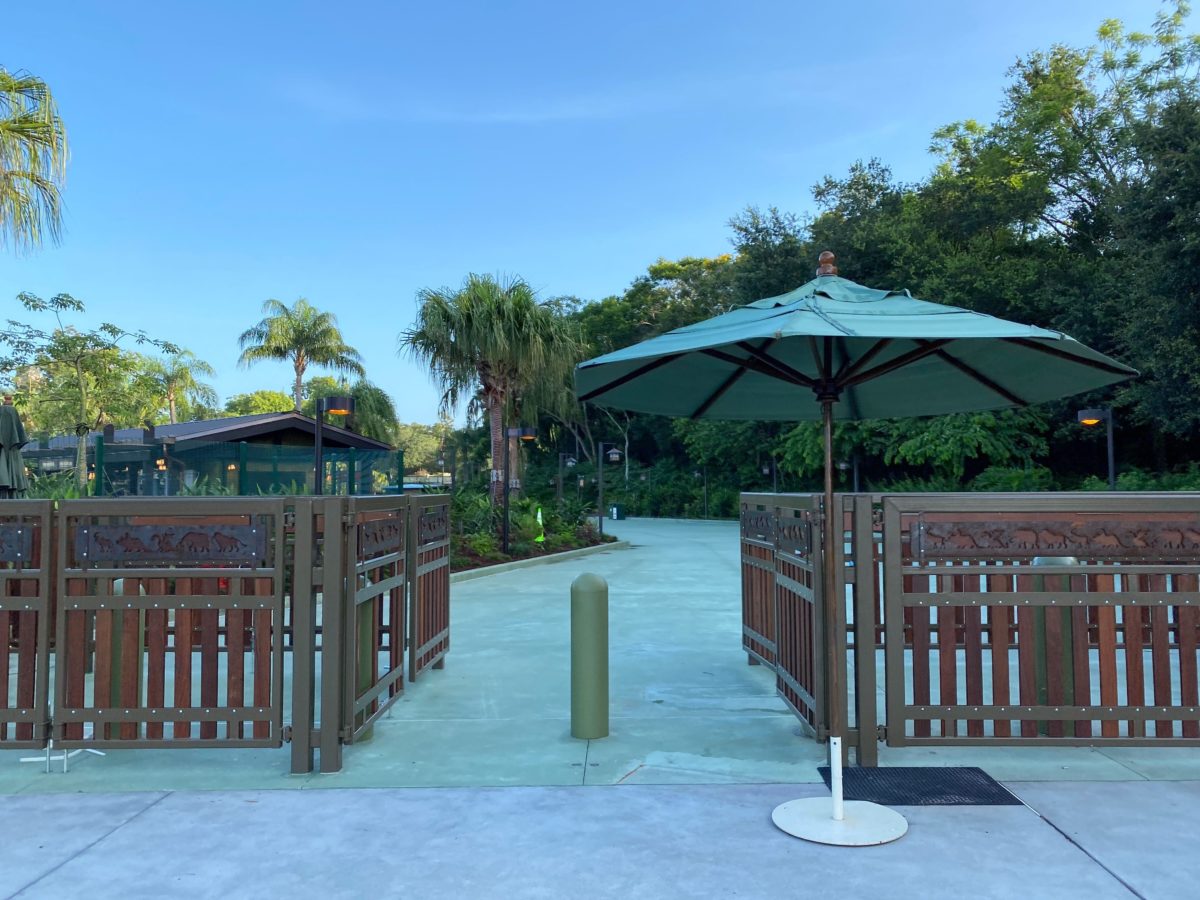 The gate is open, which is a welcome sight for guests.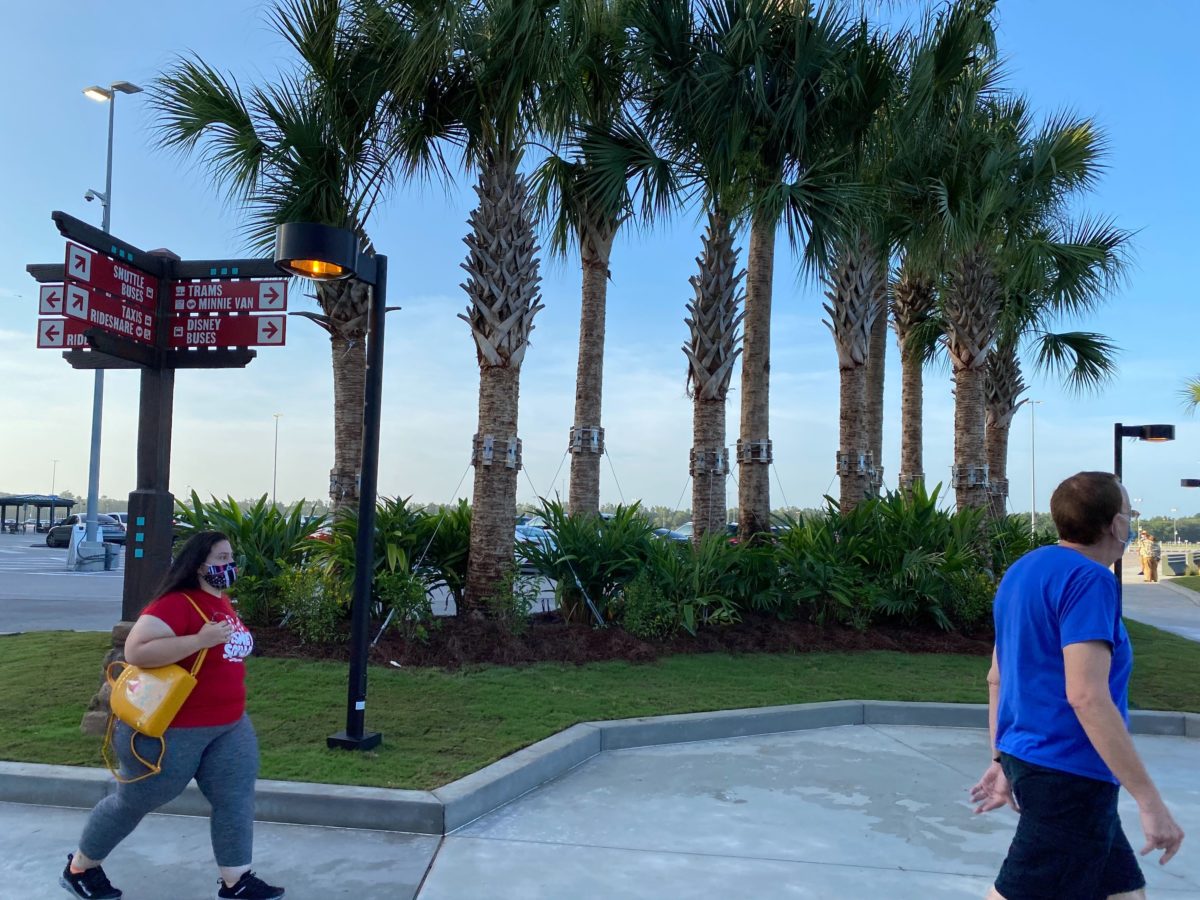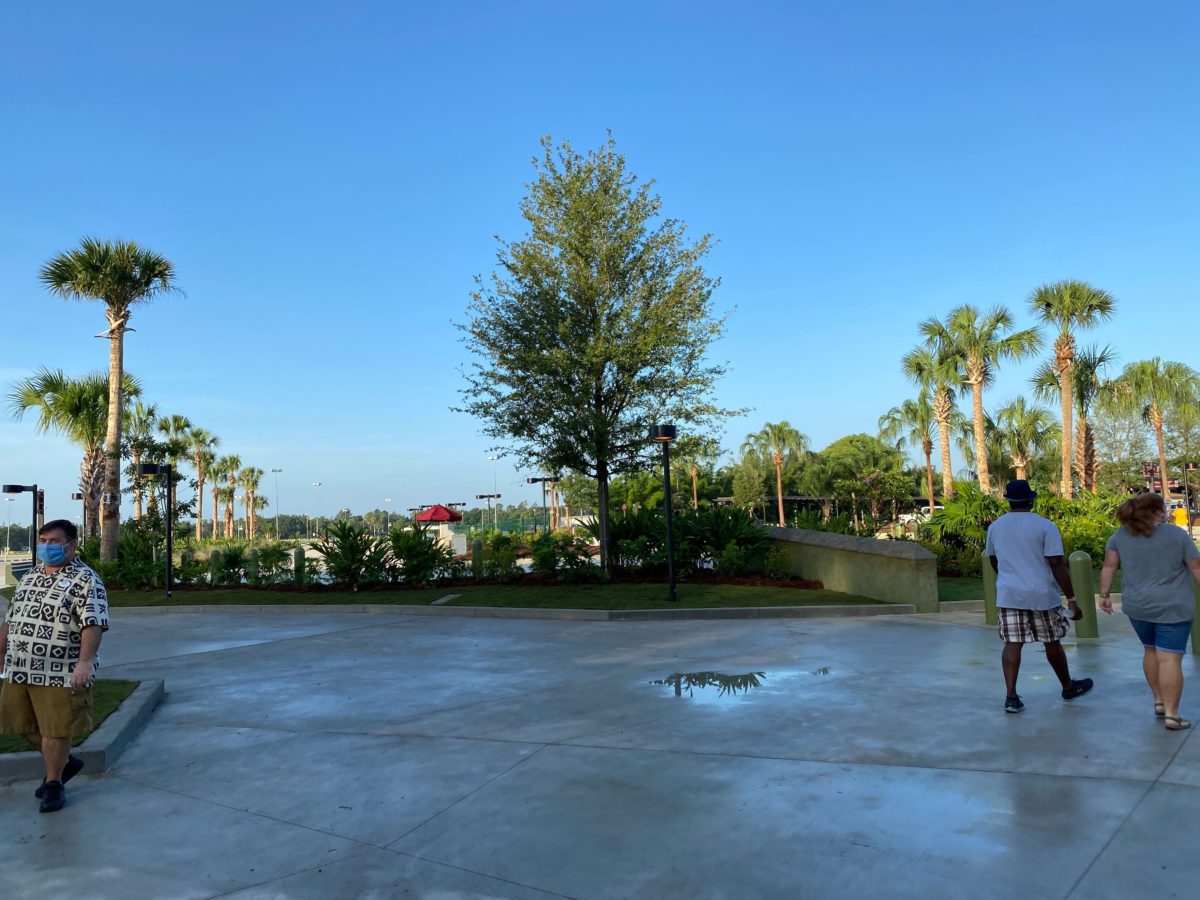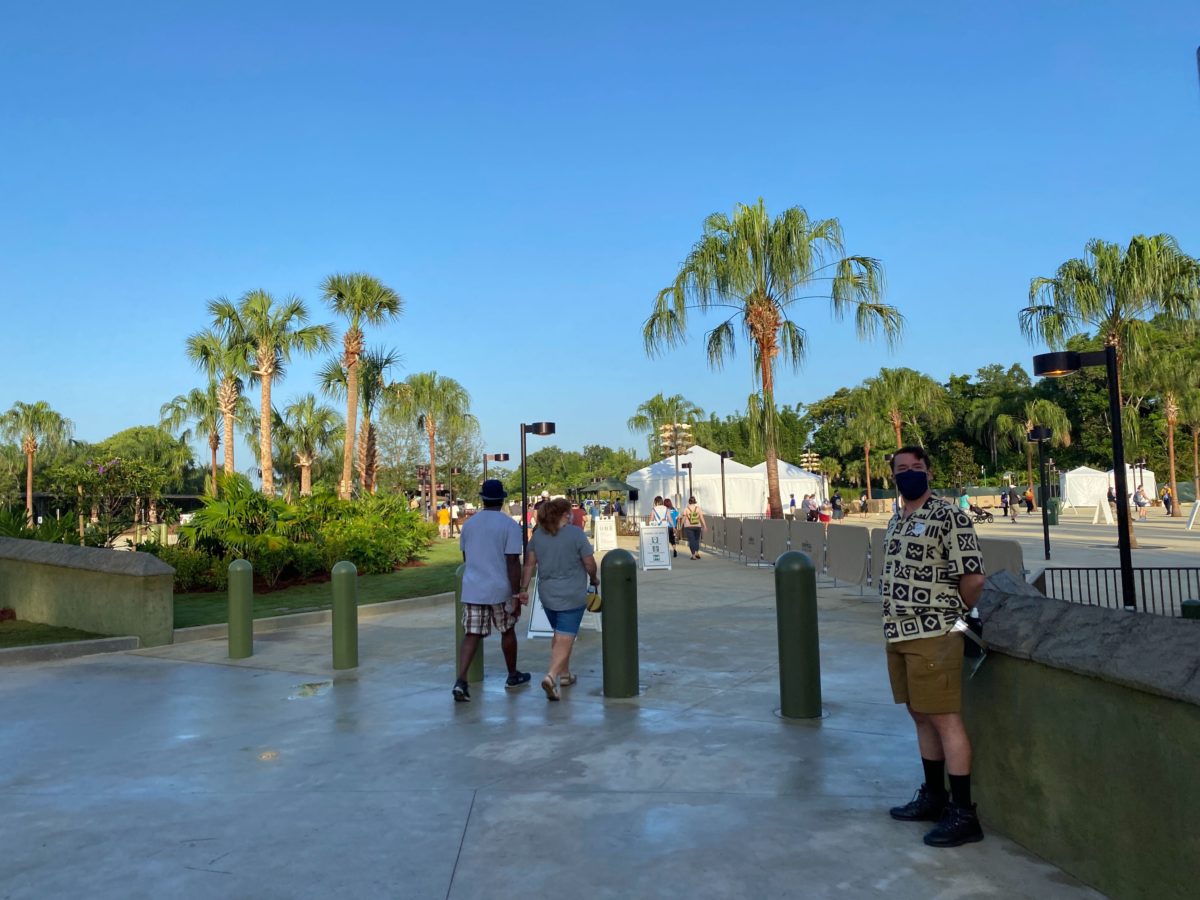 Signage directs guests to the white tents where the screenings are taking place.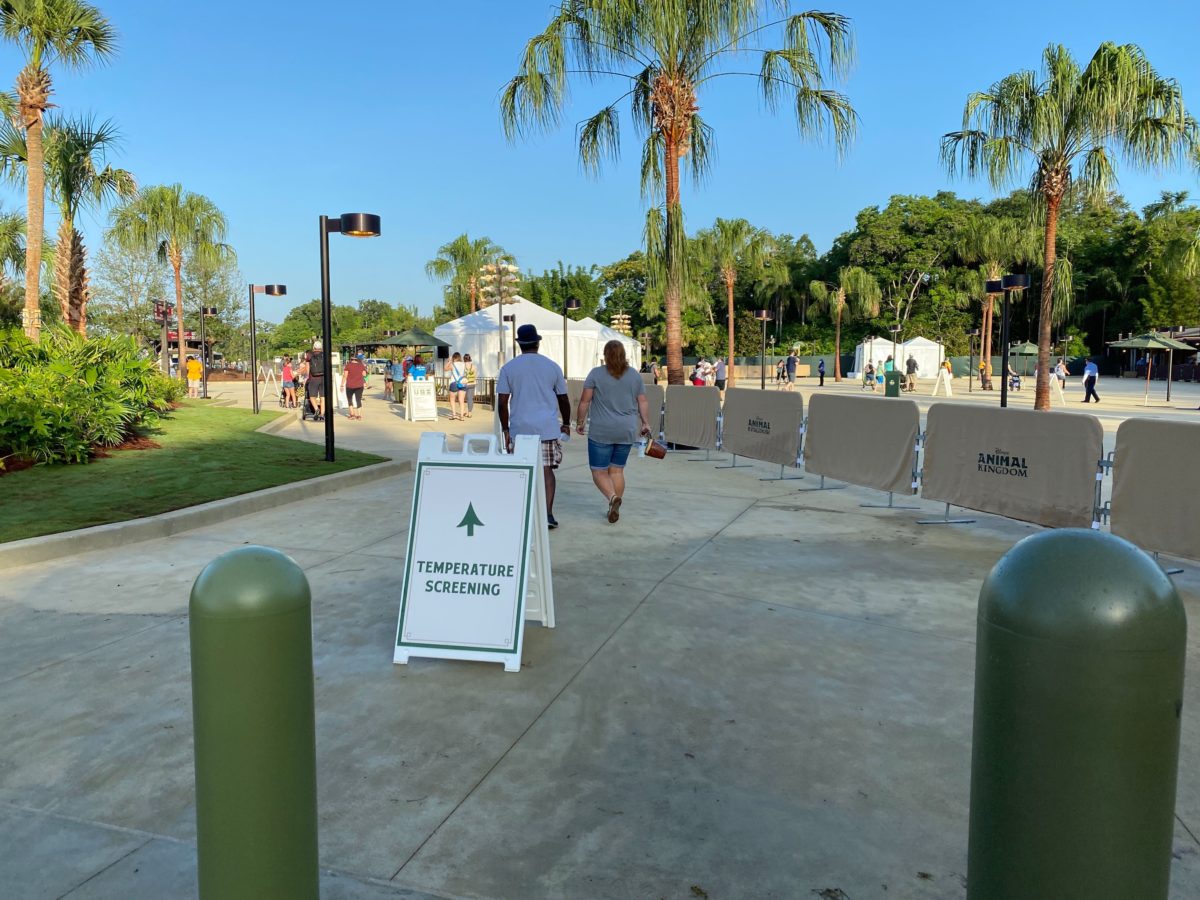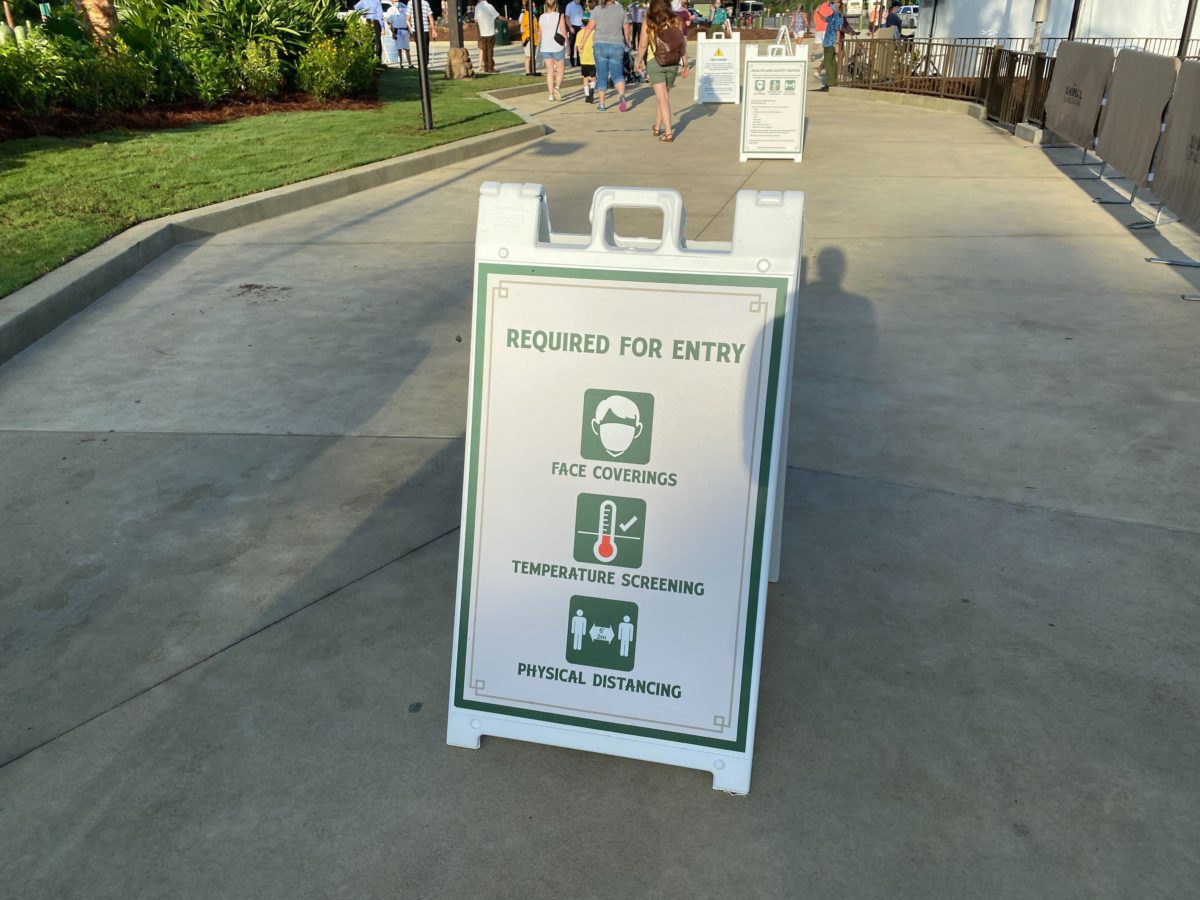 More signage reminds guests that face coverings, temperature screening and physical distancing are required in order to enter the park.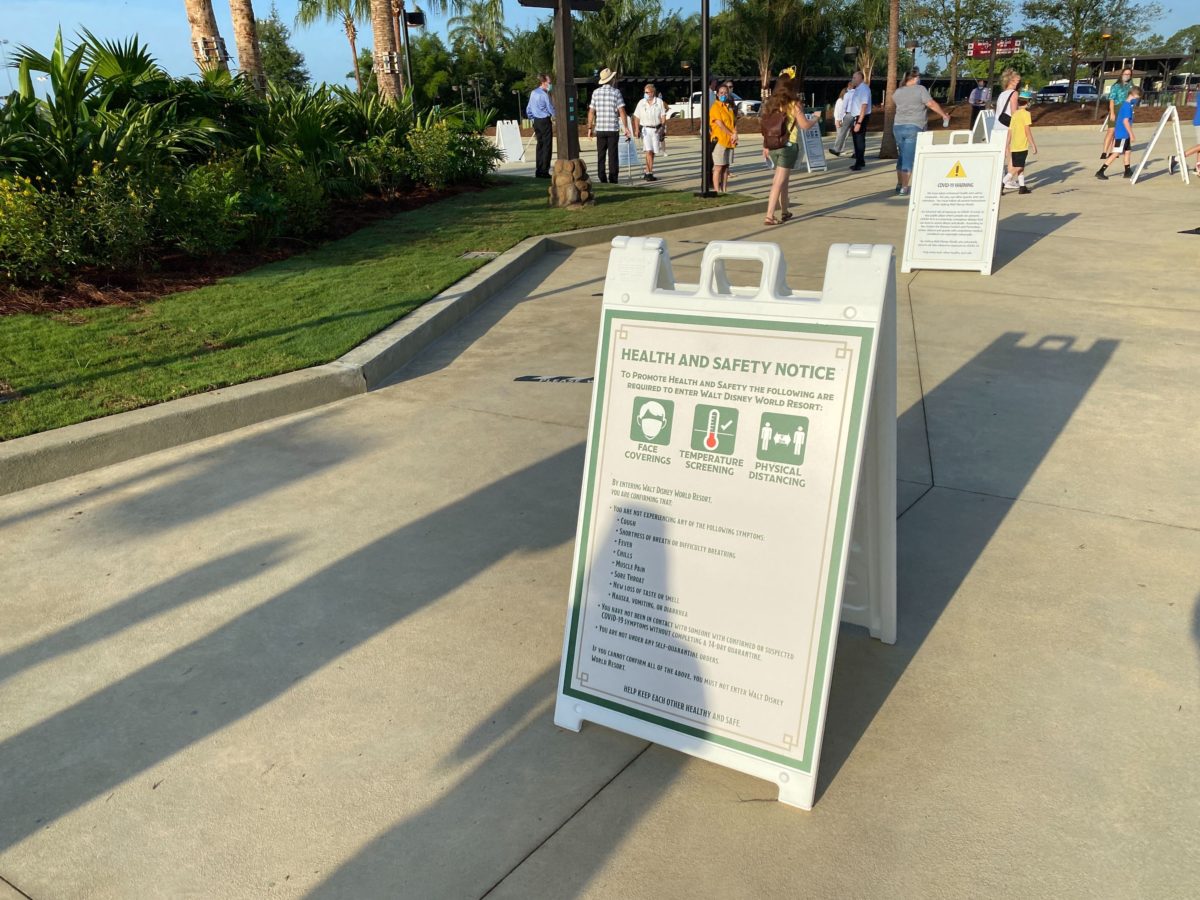 More information appears on a nearby sign.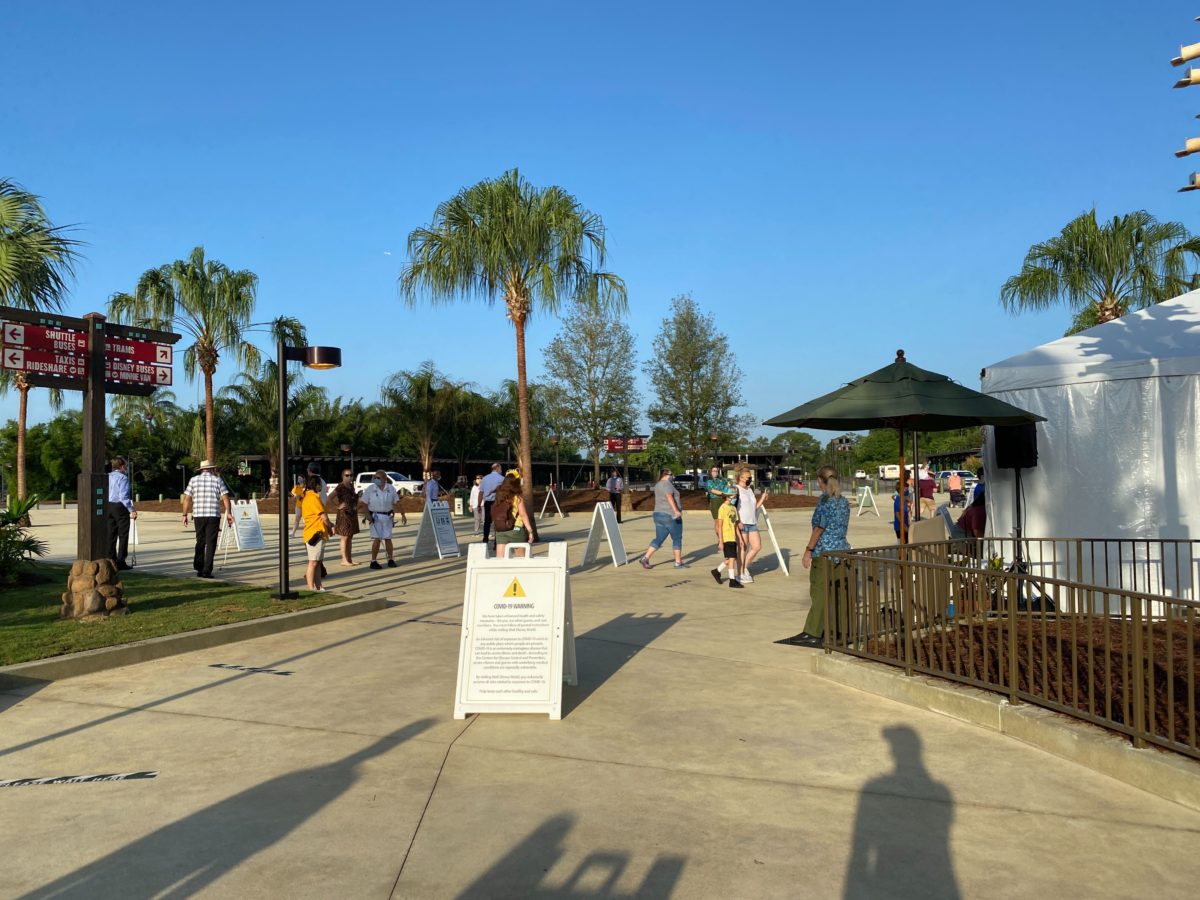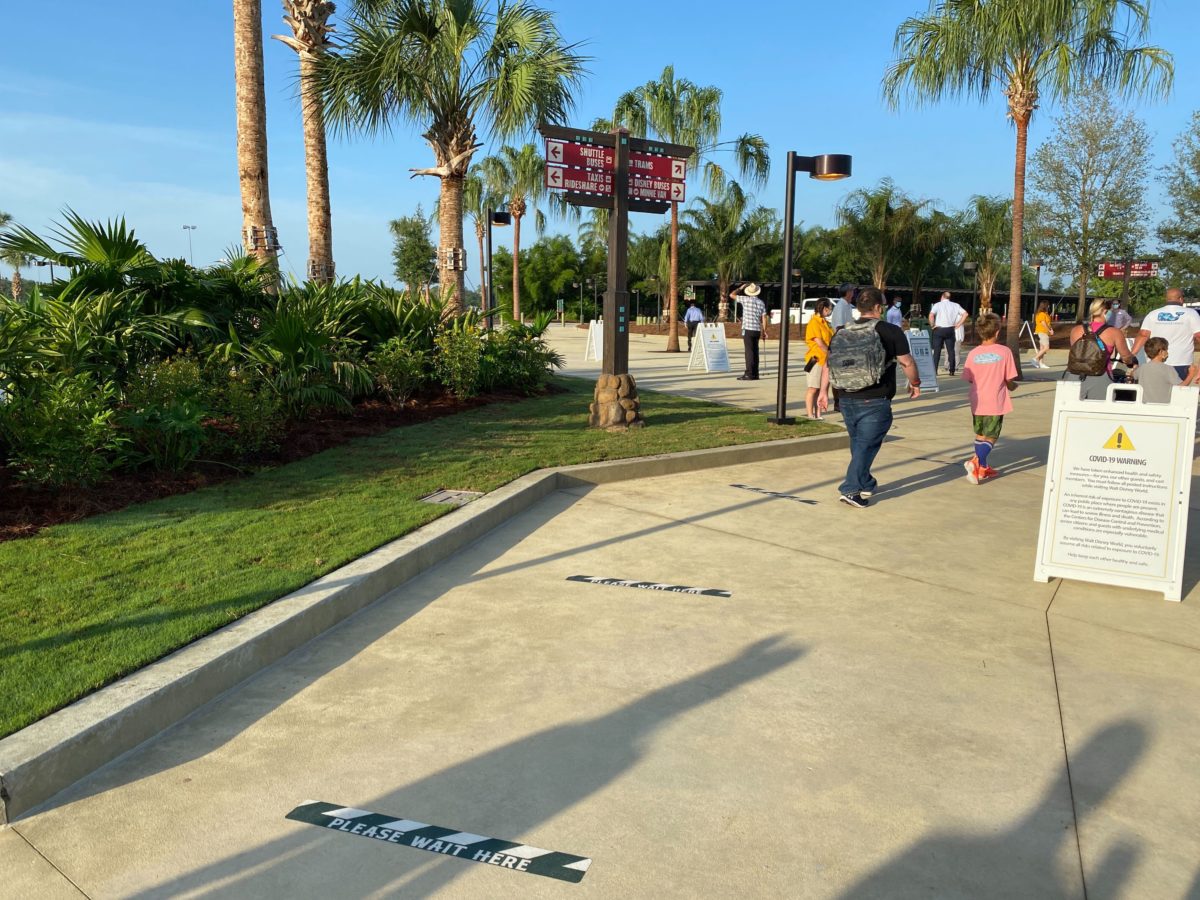 Social distancing markers appear near the tent to help space guests out as they wait to be screened.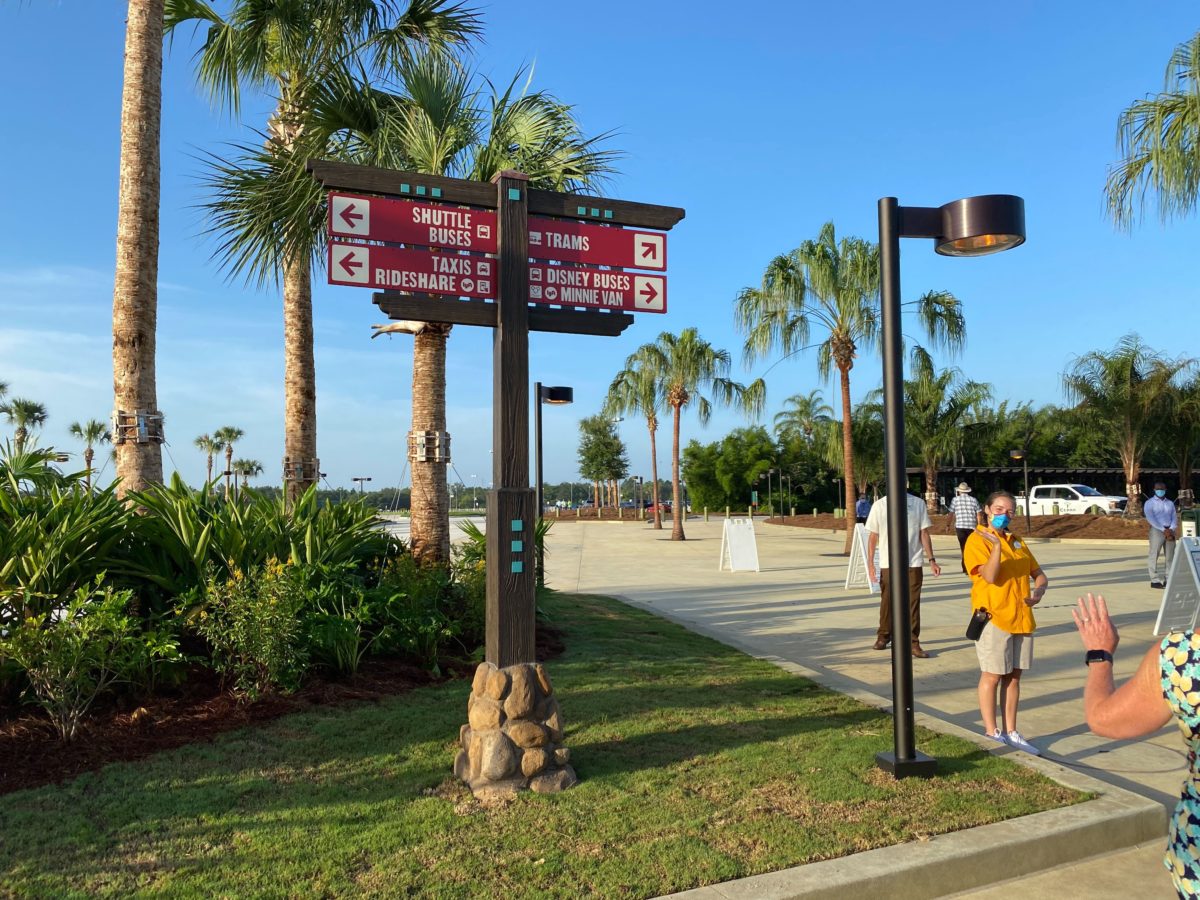 With trams and Minnie Vans suspended for now, this sign is a reminder of the parks as they were before their closure due to the COVID-19 pandemic.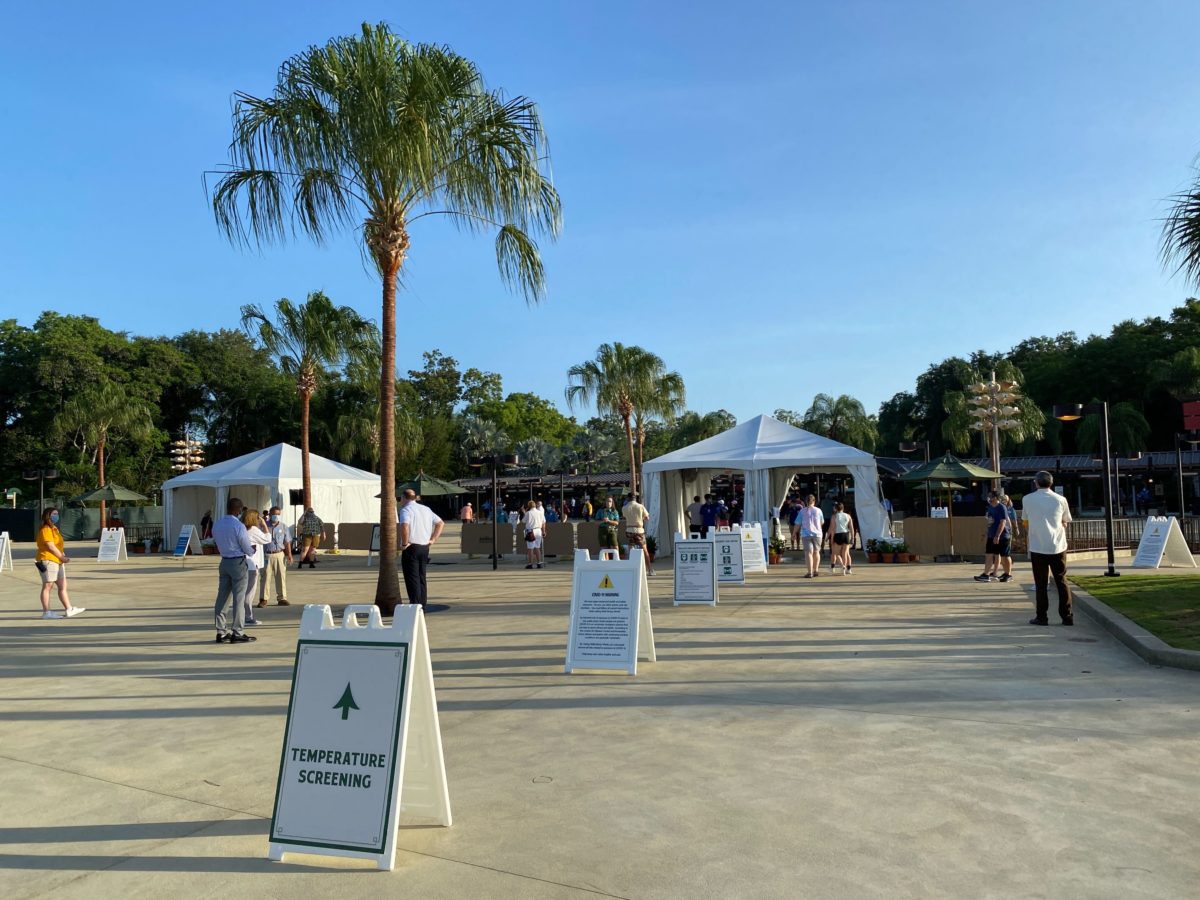 As we reported on Tuesday, a medical professional will be taking your temperature upon entry. If you or any member of your party has a temperature of 100.4 or higher, the entire party will be denied entry. Face masks will also be required for all guests over the age of 2, and must cover your mouth and nose at all times. A "cool off" period will be allowed if a Guest fails the screening the first time, just to make sure no environmental causes could be the reason for a high temperature.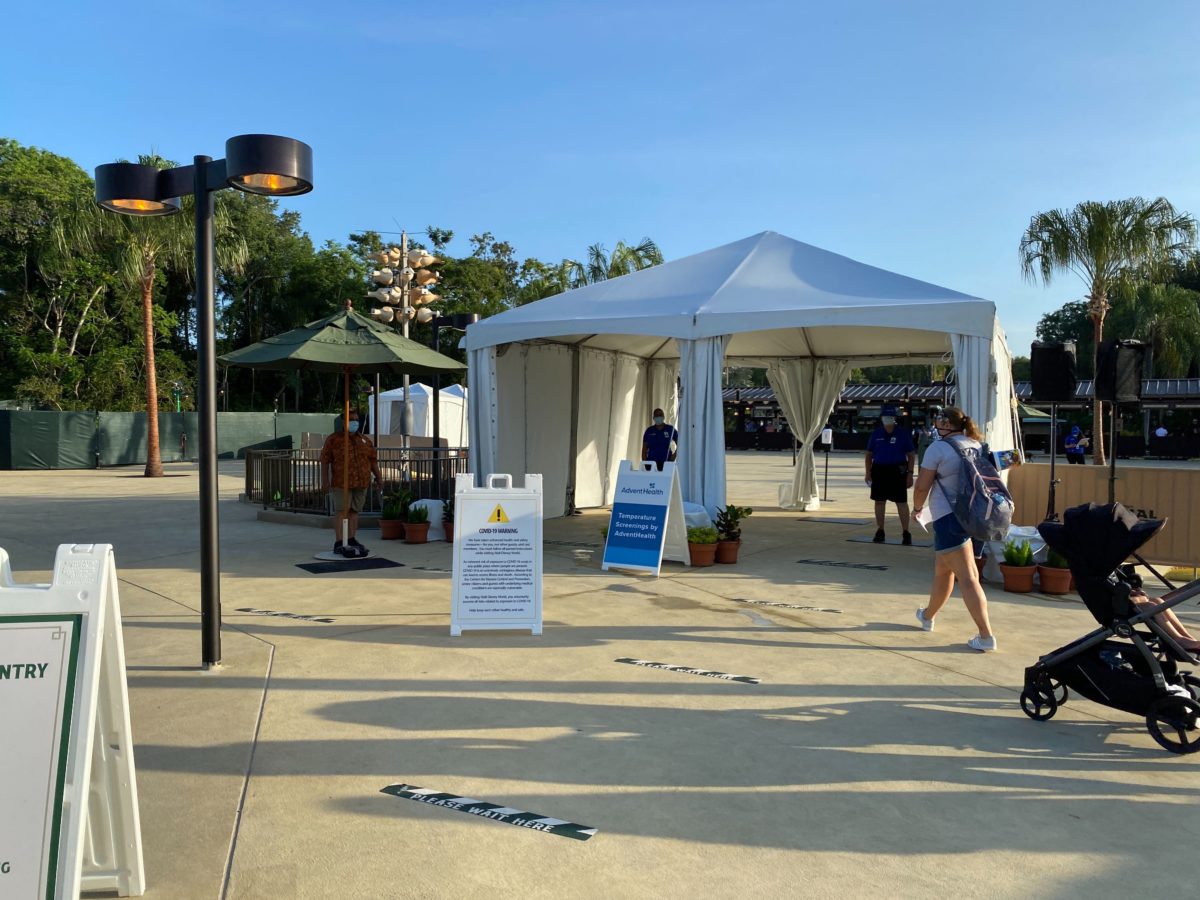 After our temperature check, we go through the bag check.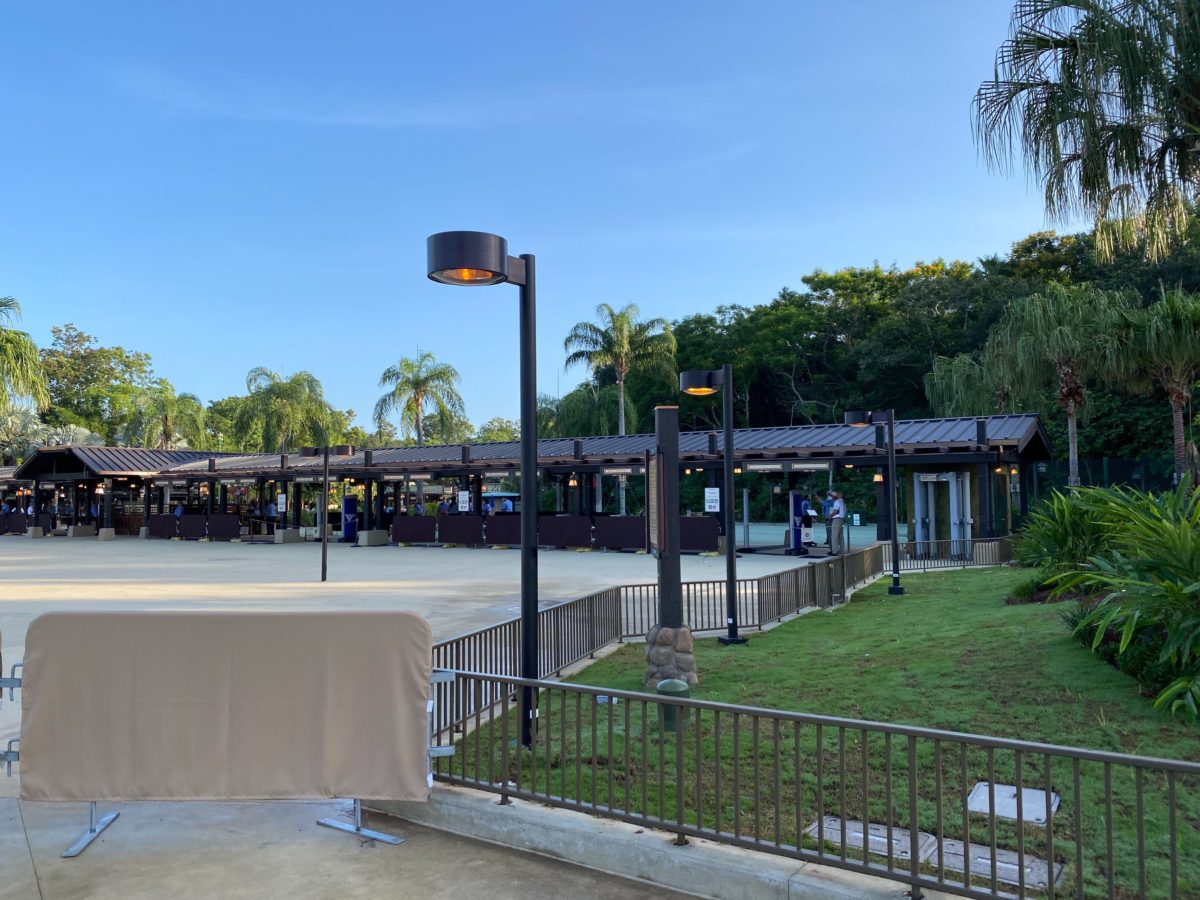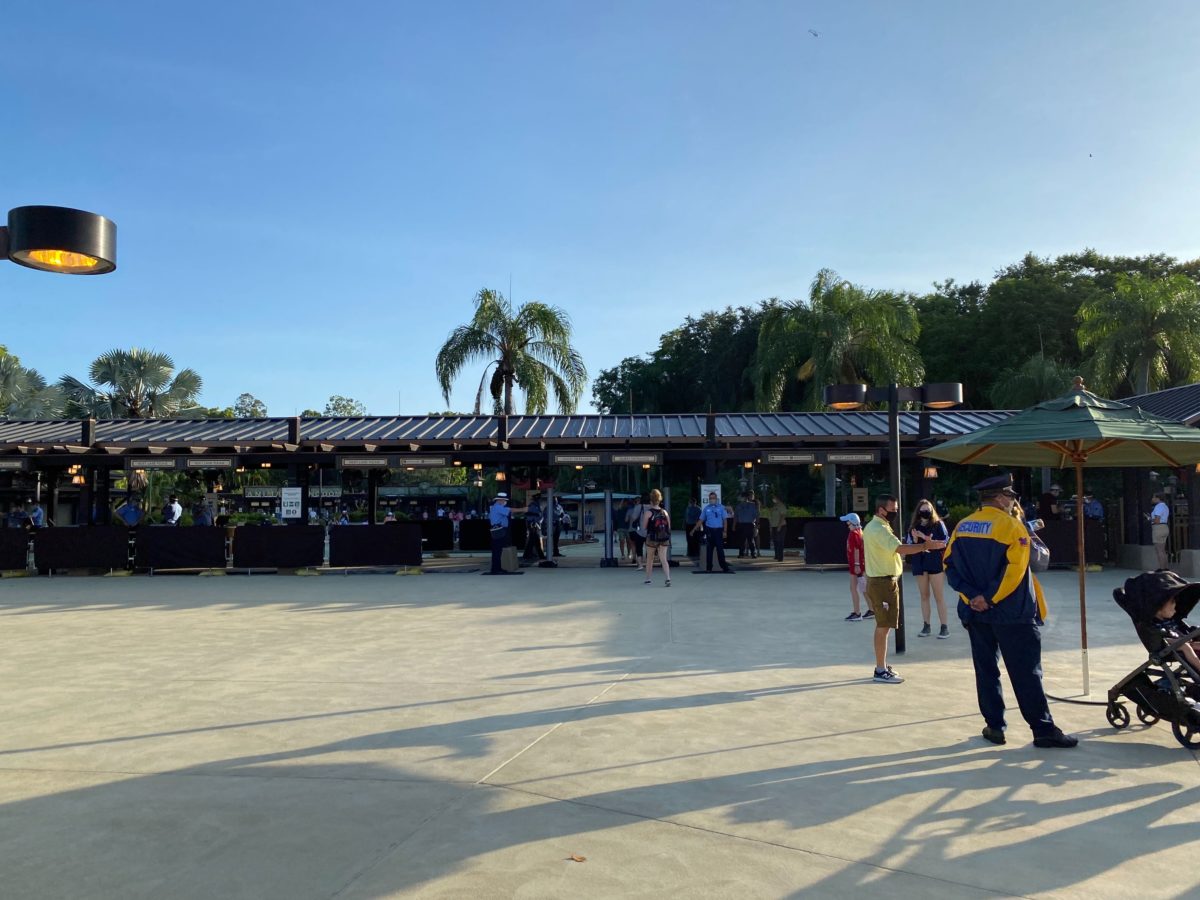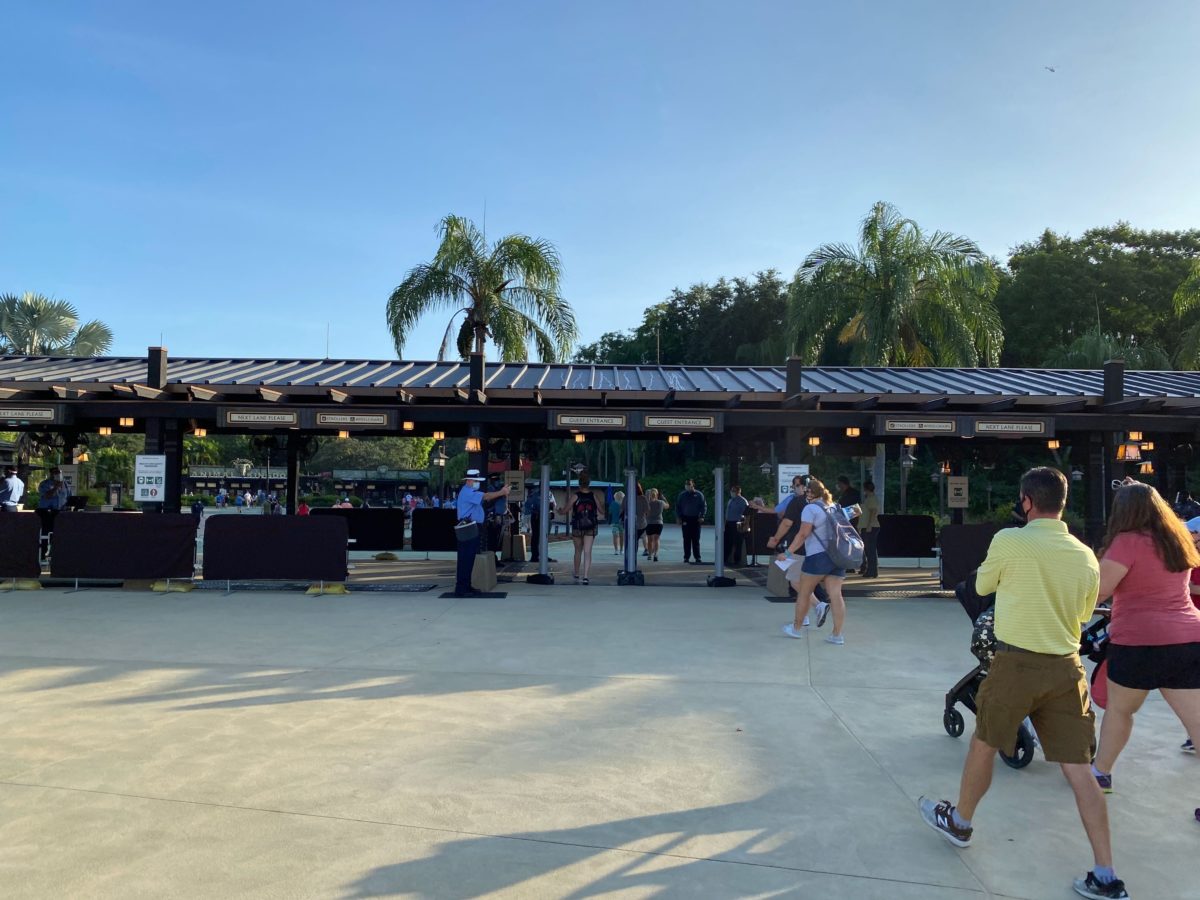 The Outpost Shop was closed when we passed by.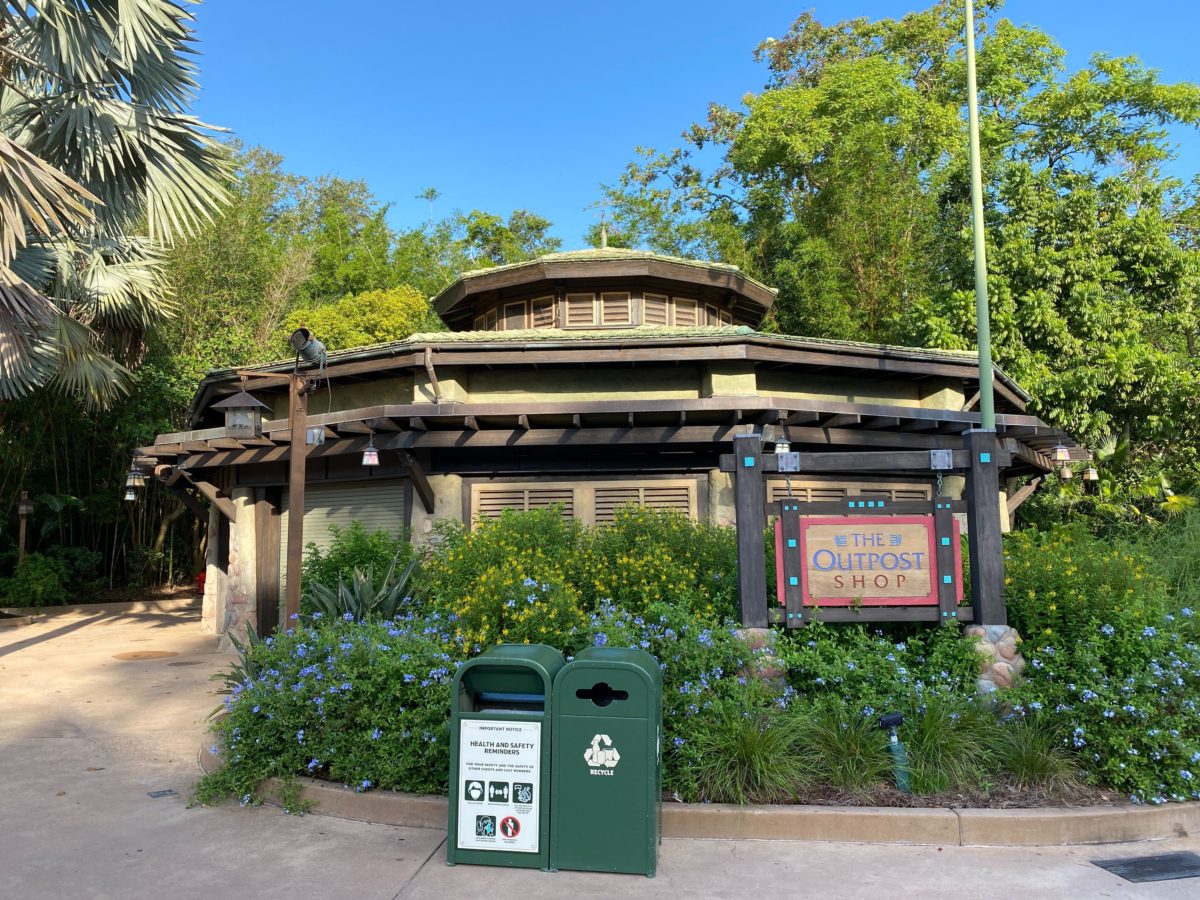 Finally, we're ready to head into the park!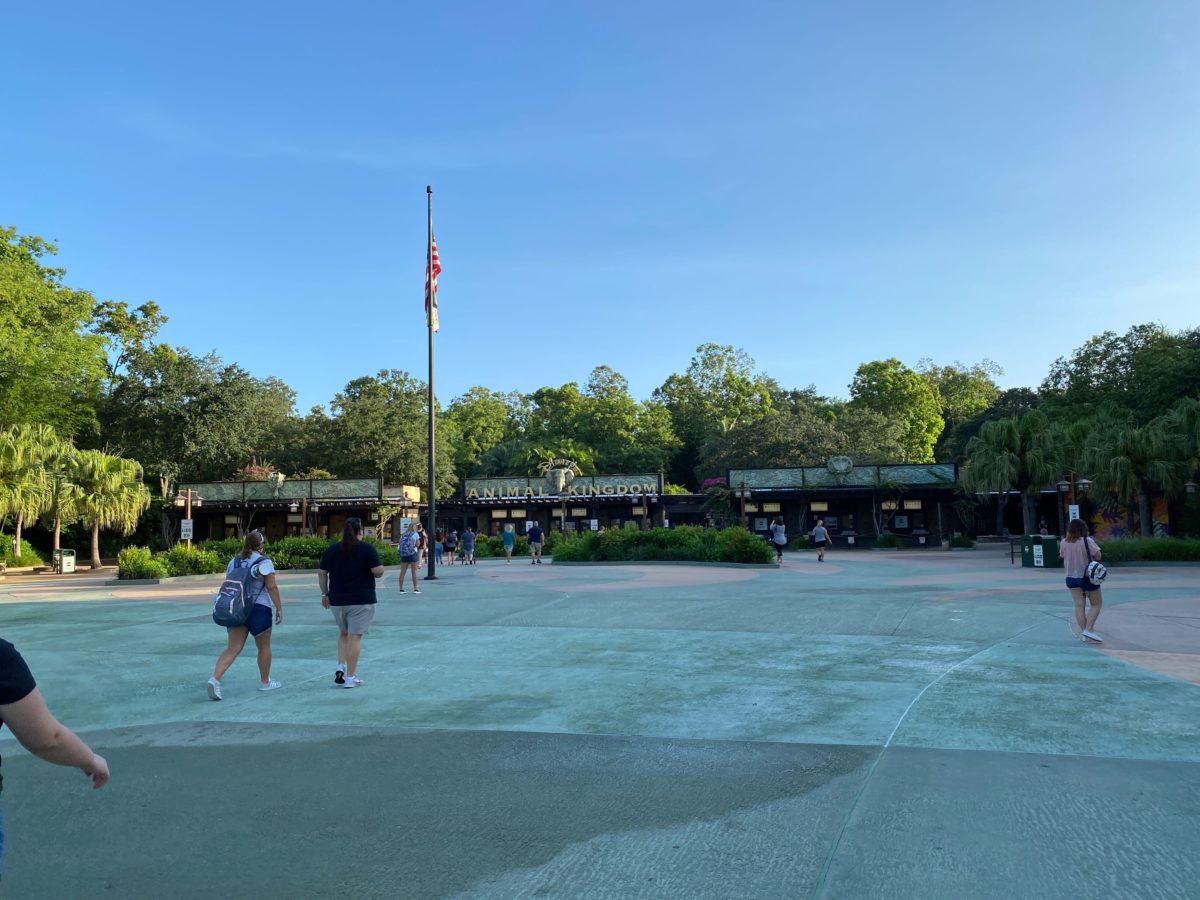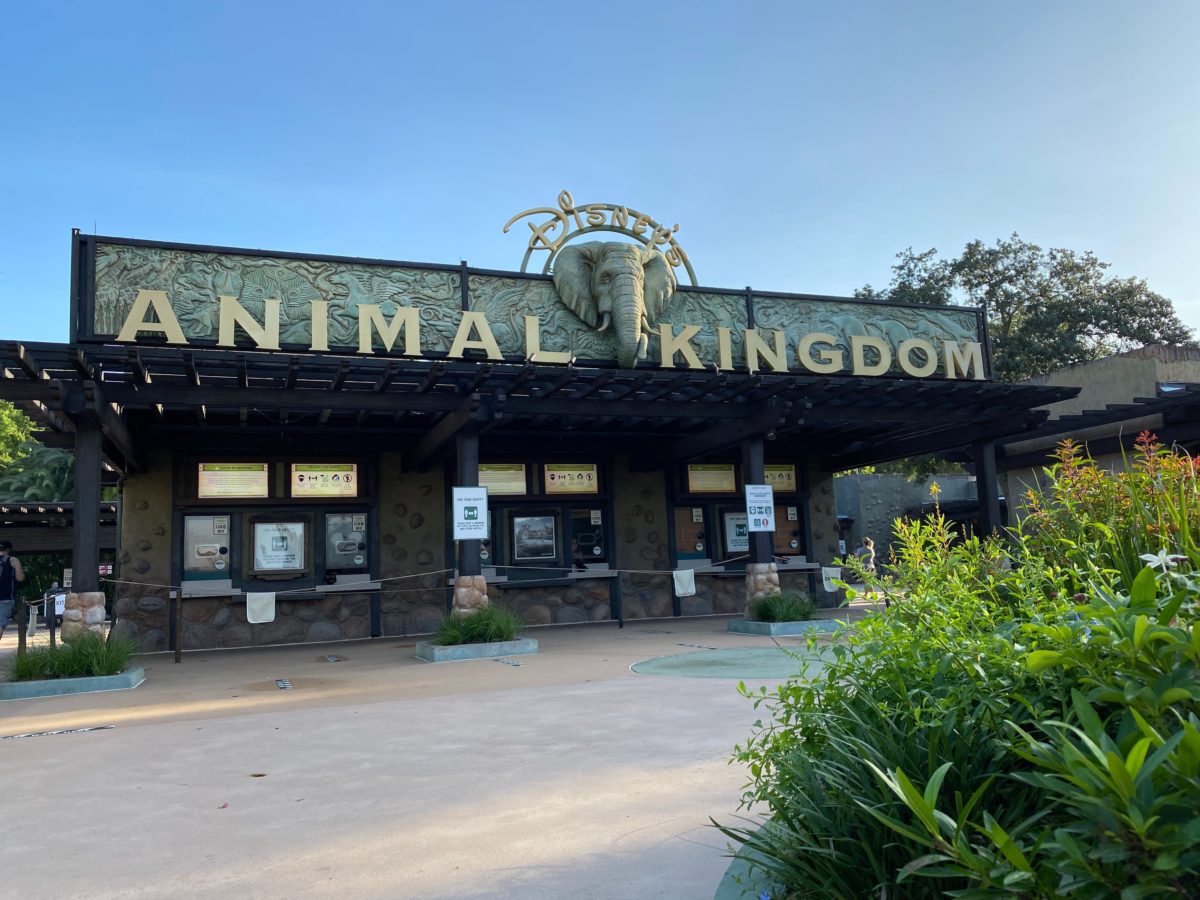 Social distancing markers line the queue for the ticket windows, with reminders appearing in signage.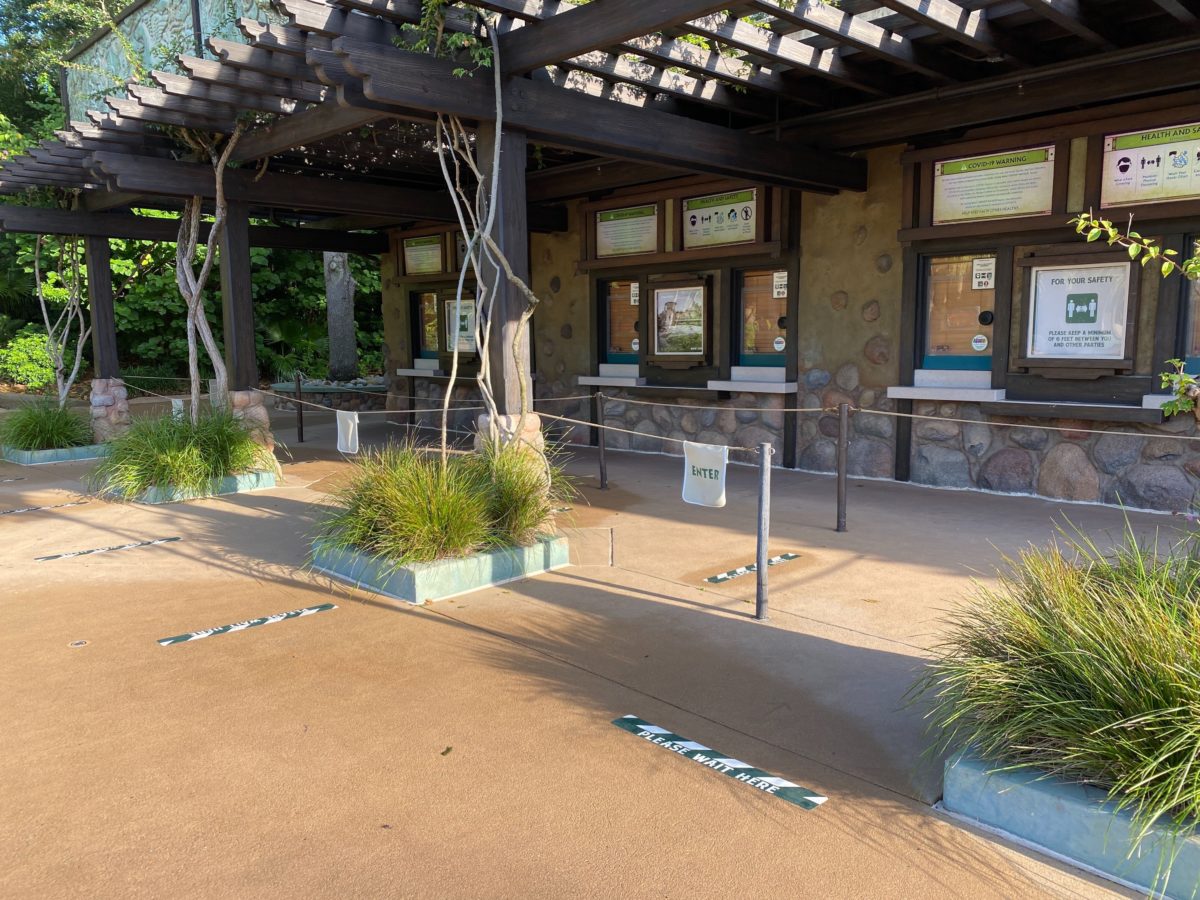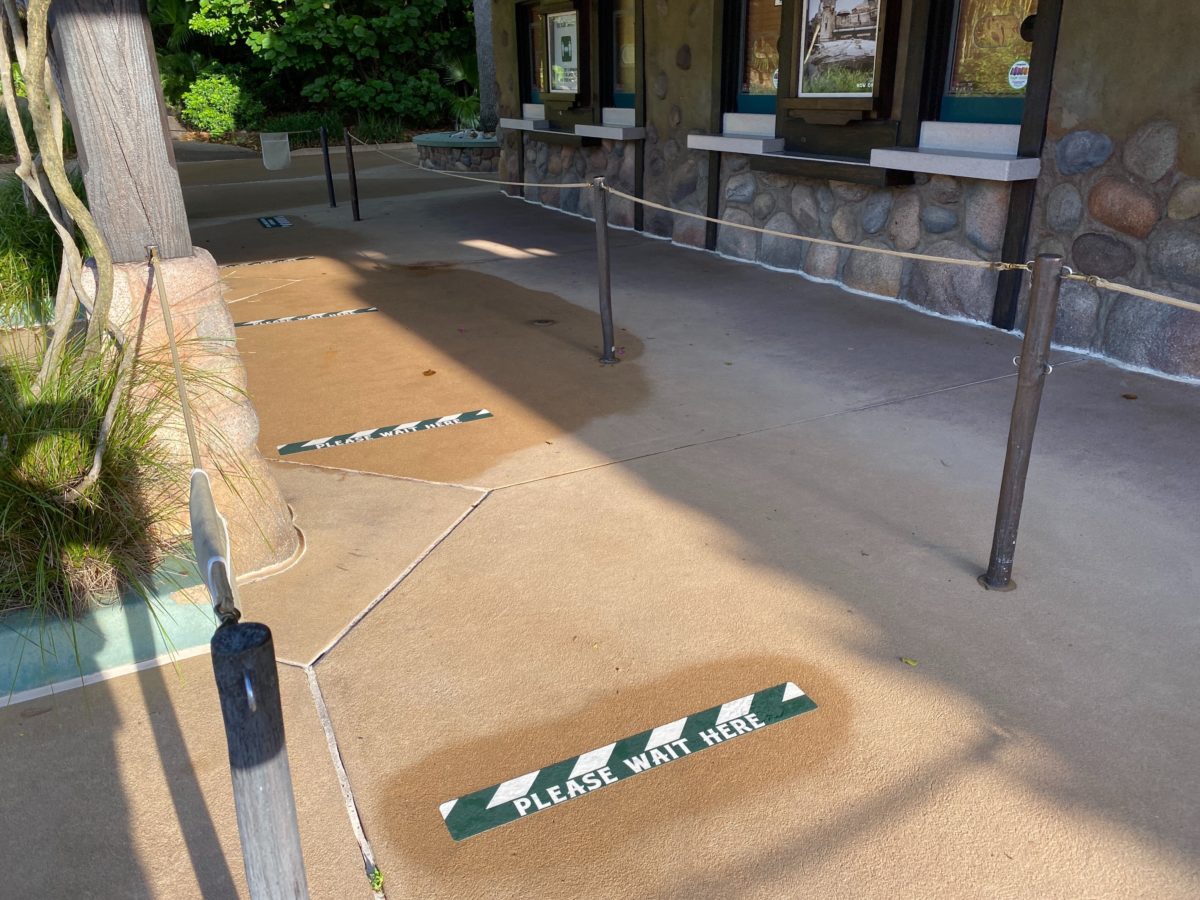 More signage reminds guests to frequently wash their hands and avoid touching their eyes, nose, and mouth.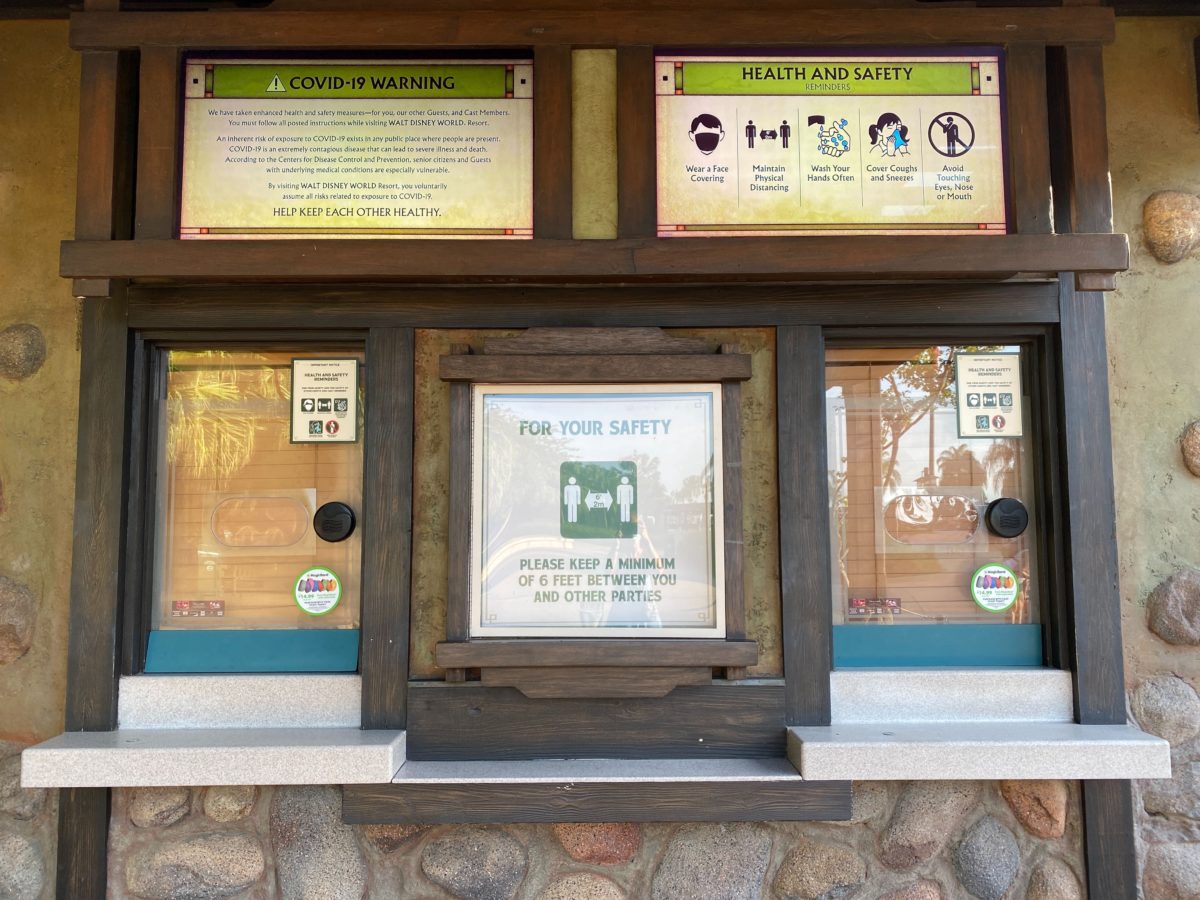 And all that's left to do is enjoy the adventures at Disney's Animal Kingdom! If you'd like to see more of the entrance process, check out our video below!