Are you heading for the Laughing Place? If so, you may need to leave a door sign outside your door letting everyone know you're out. If that's the case, we found a very special Splash Mountain themed door sign that should be perfect for you!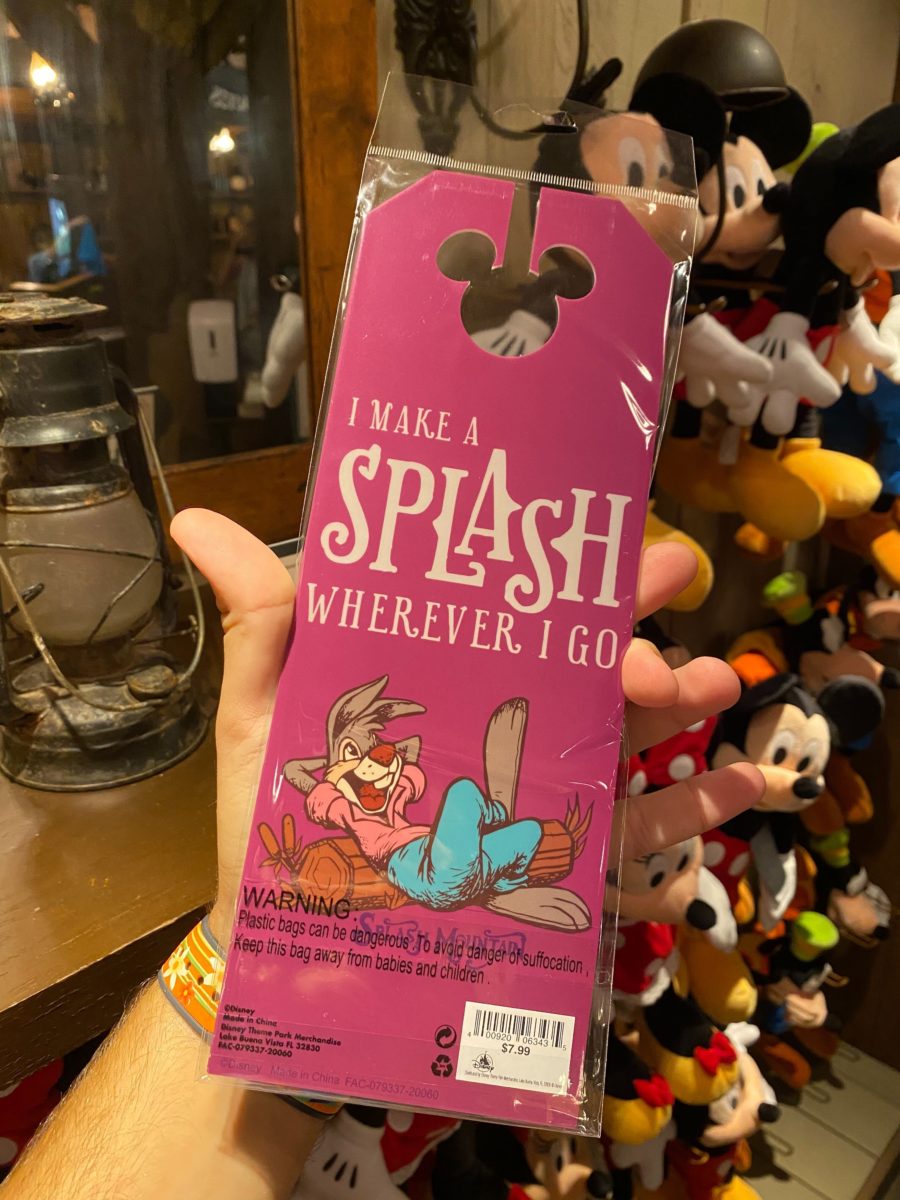 One one side, there's a drawing of Brer Rabbit lounging against a treetrunk with his feet kicked up. Set against a pink background are the words, "I make a splash wherever I go."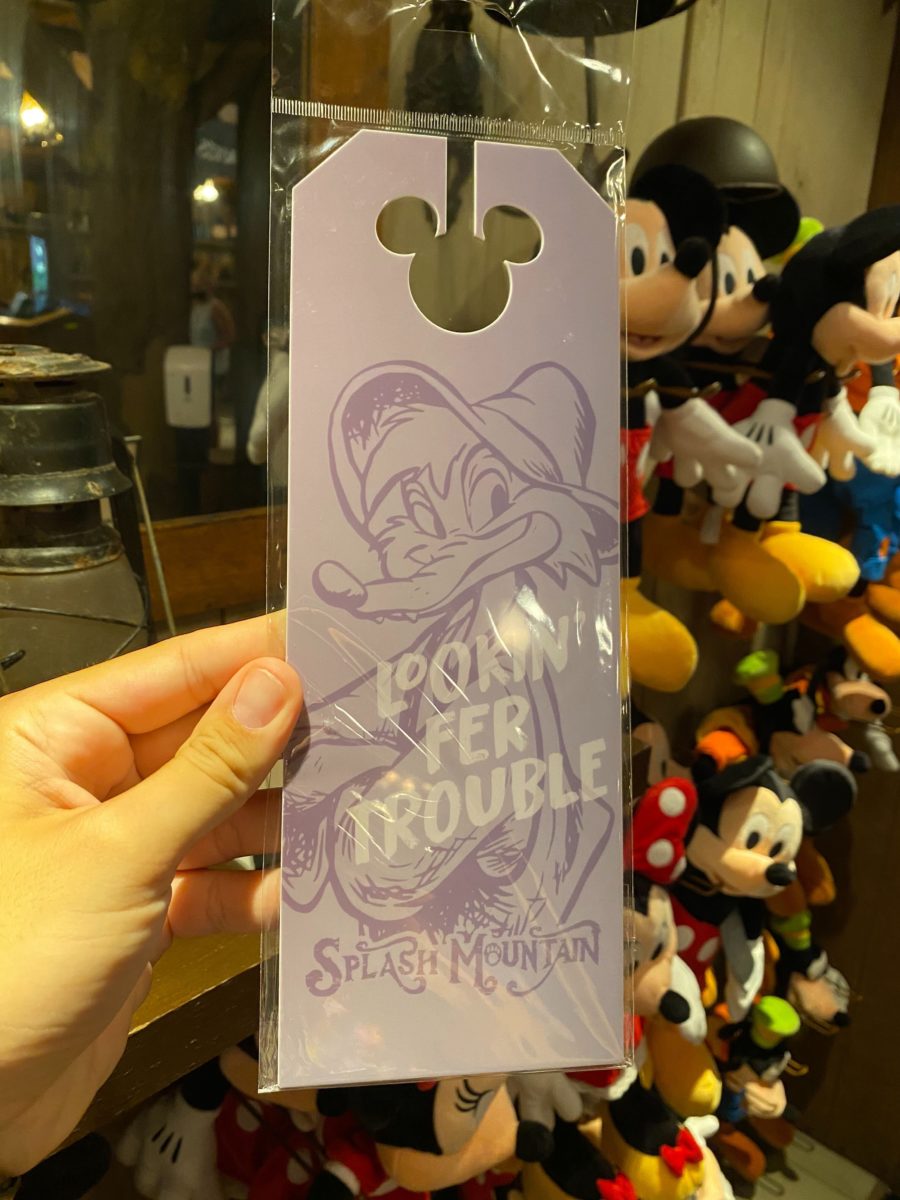 On the opposite side, we have a menacing looking Brer Fox with the text "Looking for trouble" underneath his portrait. The Splash Mountain logo can be found at the bottom and there's a cute Mickey cutout where the sign hangs from the door.
We found this door sign at the Briar Patch in the Magic Kingdom retailing for $7.99. As Splash Mountain merchandise has been flying off of the shelves ever since the Magic Kingdom reopened for Cast Member and Annual Passholder previews, now that the park is open to all guests we recommend grabbing this sign quickly before it sells out.