Today is a big day for the Walt Disney World theme parks as the Magic Kingdom and Disney's Animal Kingdom are officially open to all guests! While this should bring joy to some, for others it means visiting Guest Relations to solve various issues before heading into the parks and today is no exception.
While heading into the Magic Kingdom, we caught a glimpse of long lines as guests crowded together, waiting their turn to speak with a Guest Relations Cast Member.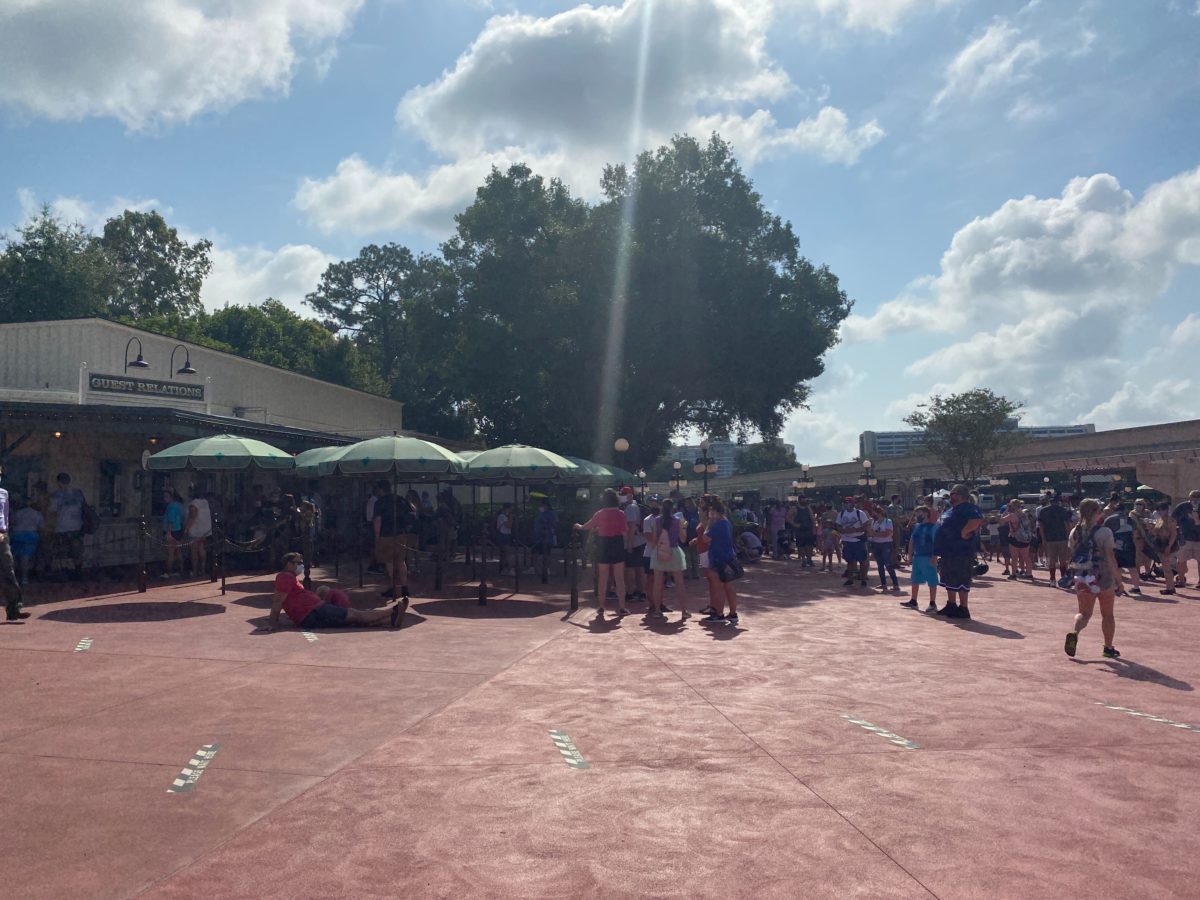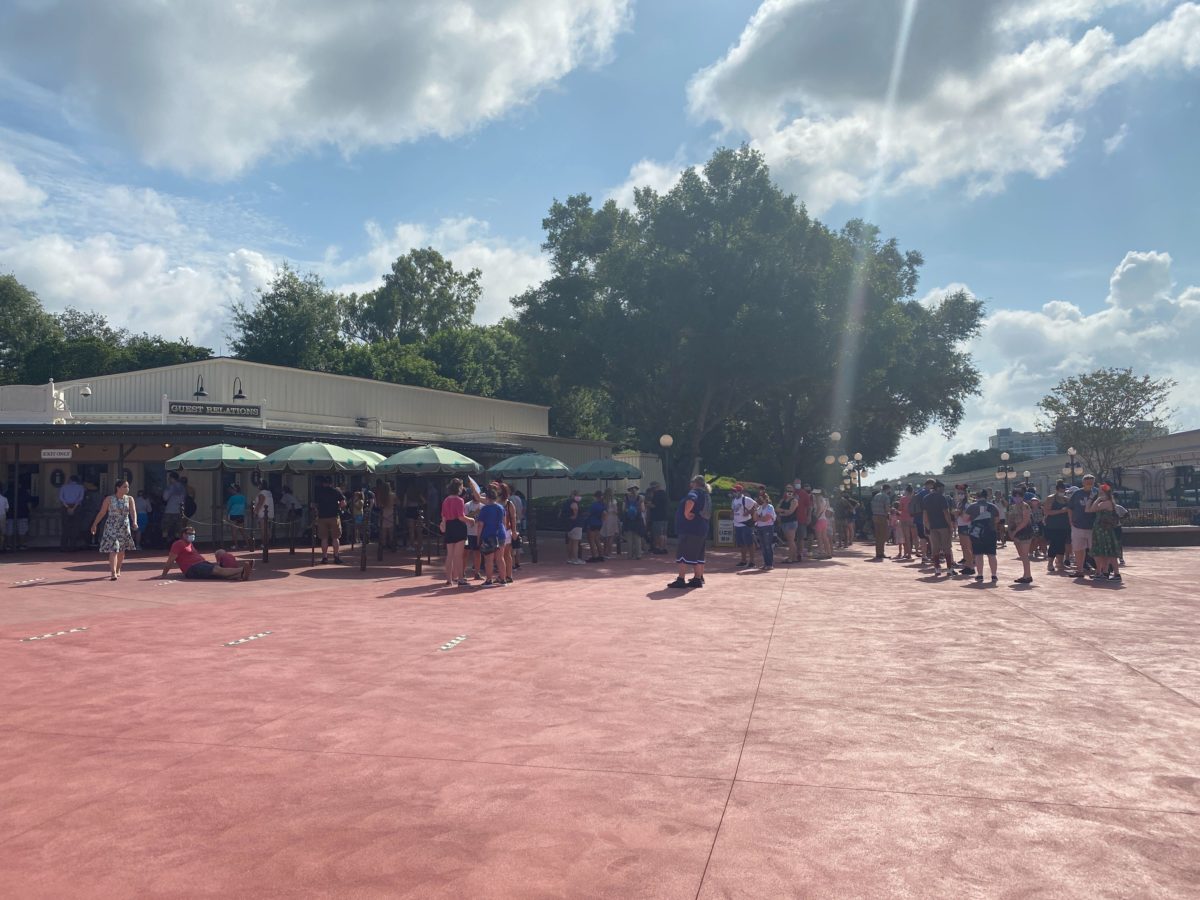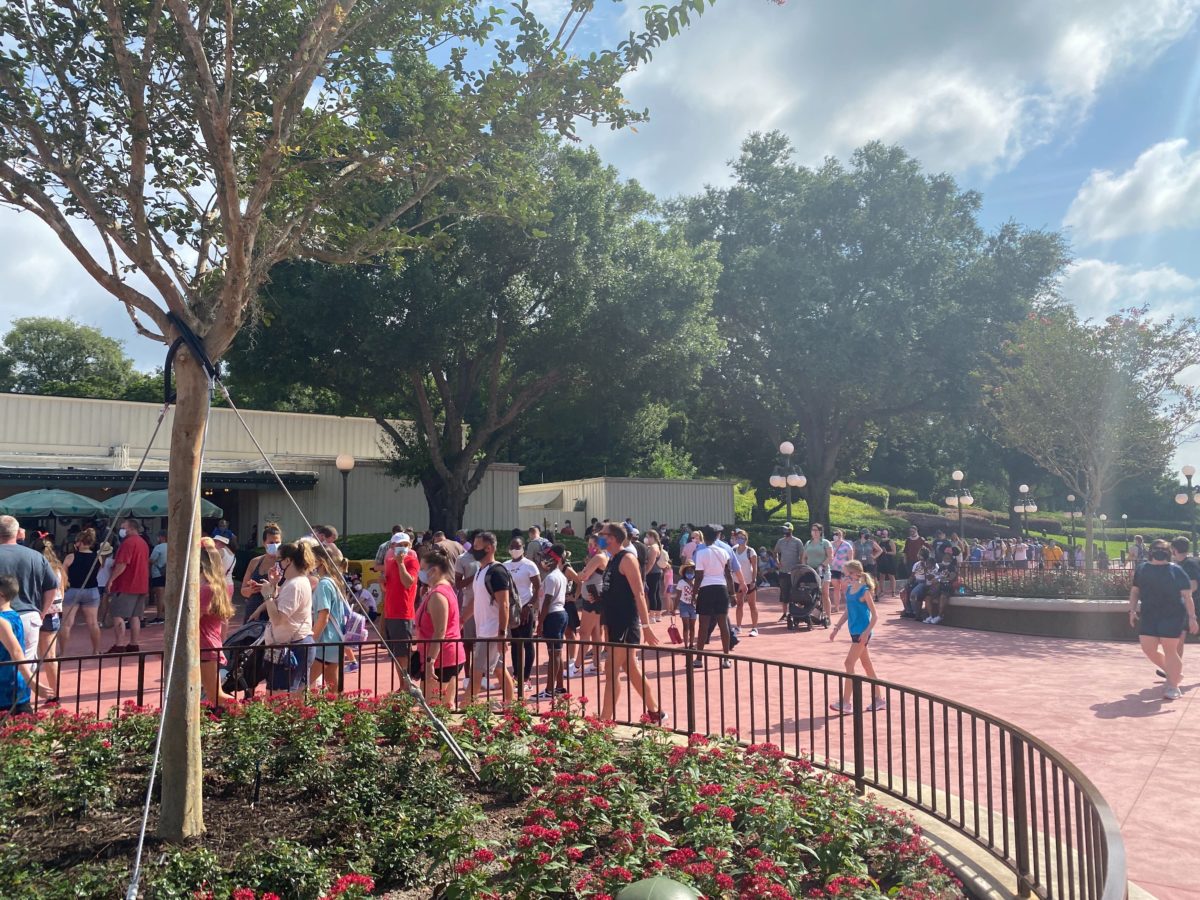 We watched as Cast Members did their best to walk throughout the line and manage the crowds, which spanned all the way back into the walkway for Disney's Contemporary Resort: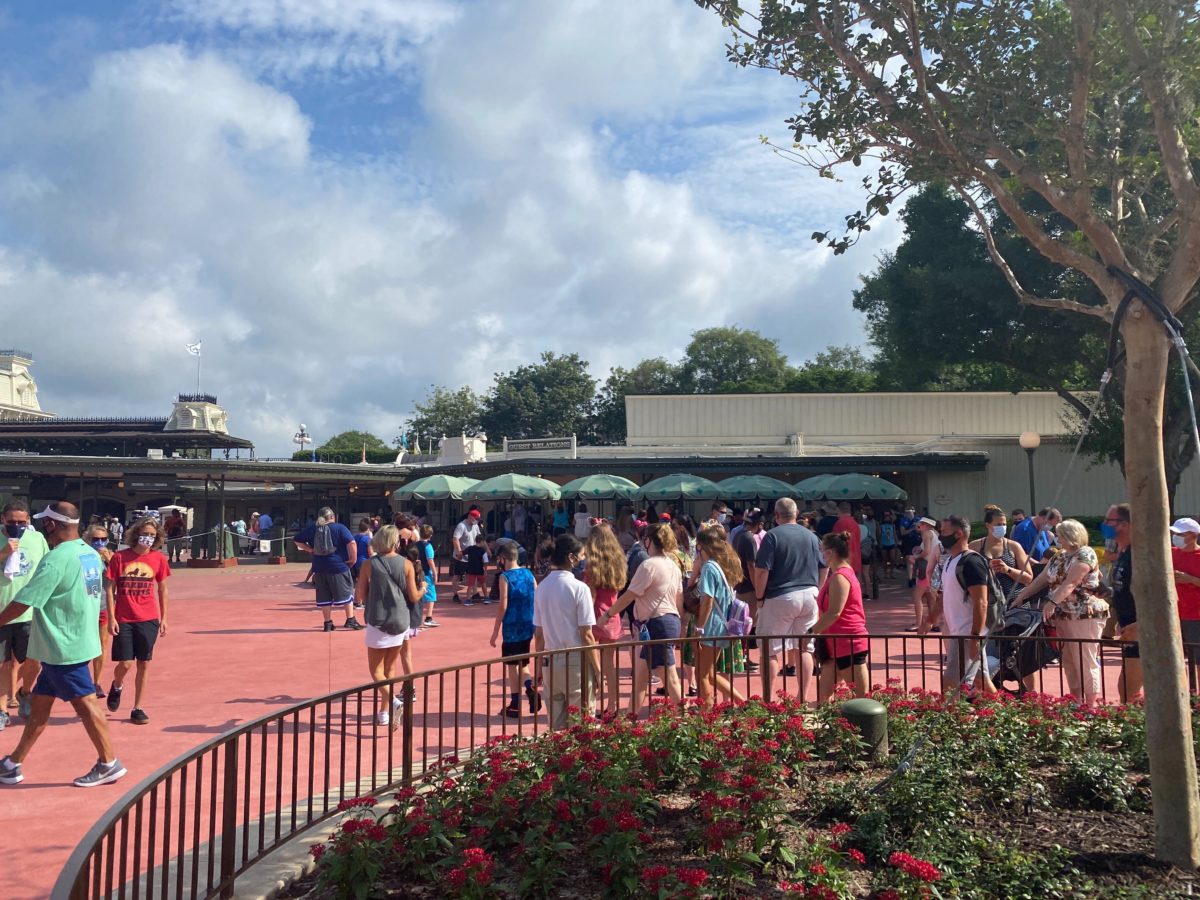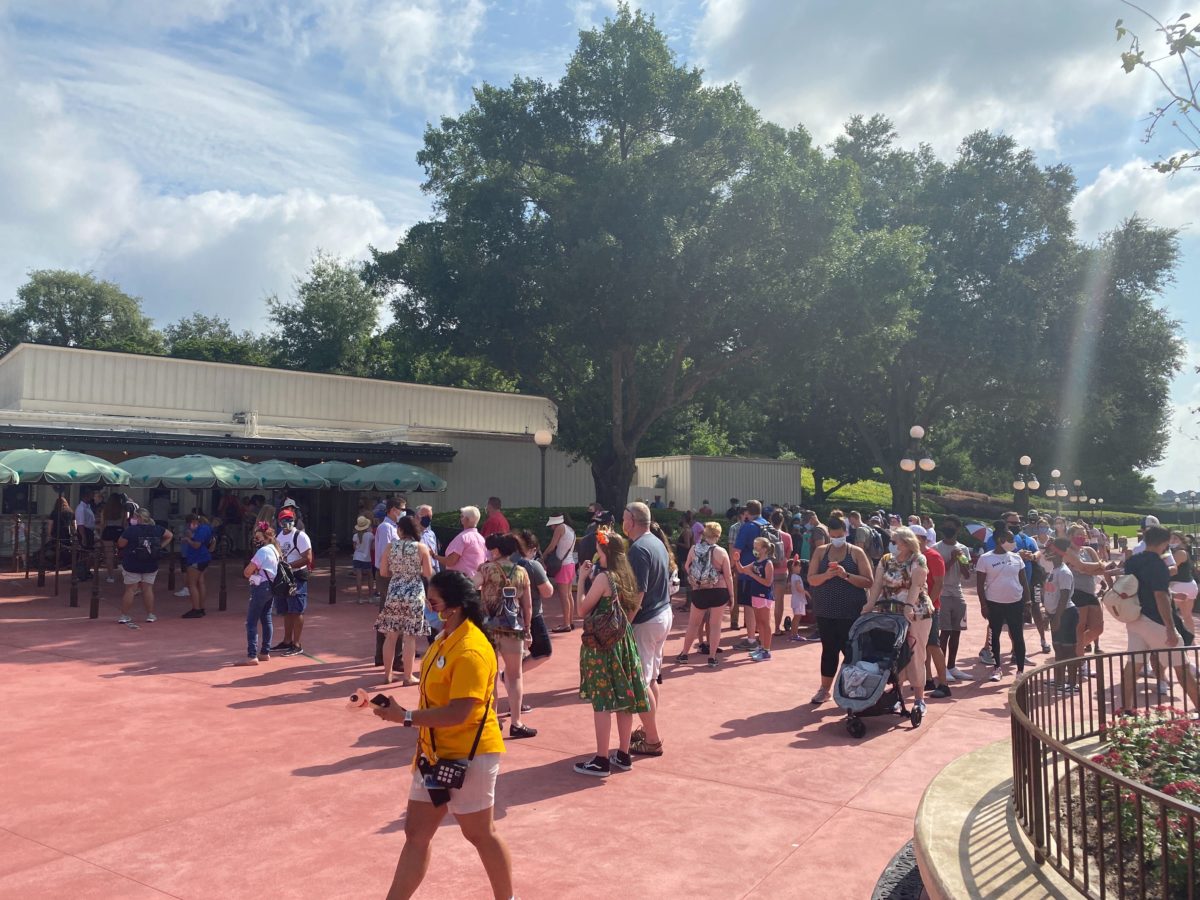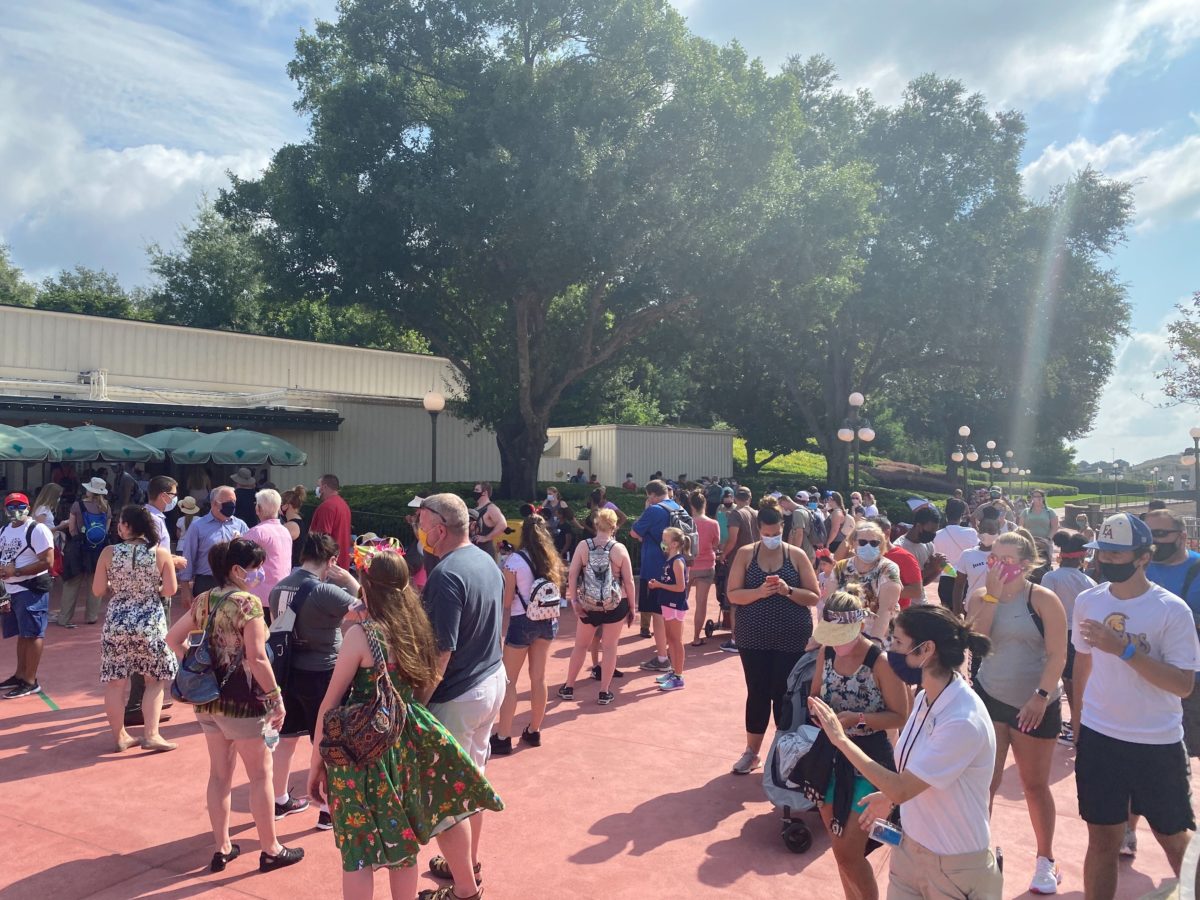 As a reminder, it's important to stay six feet away from other parties to help maintain social distancing guidelines.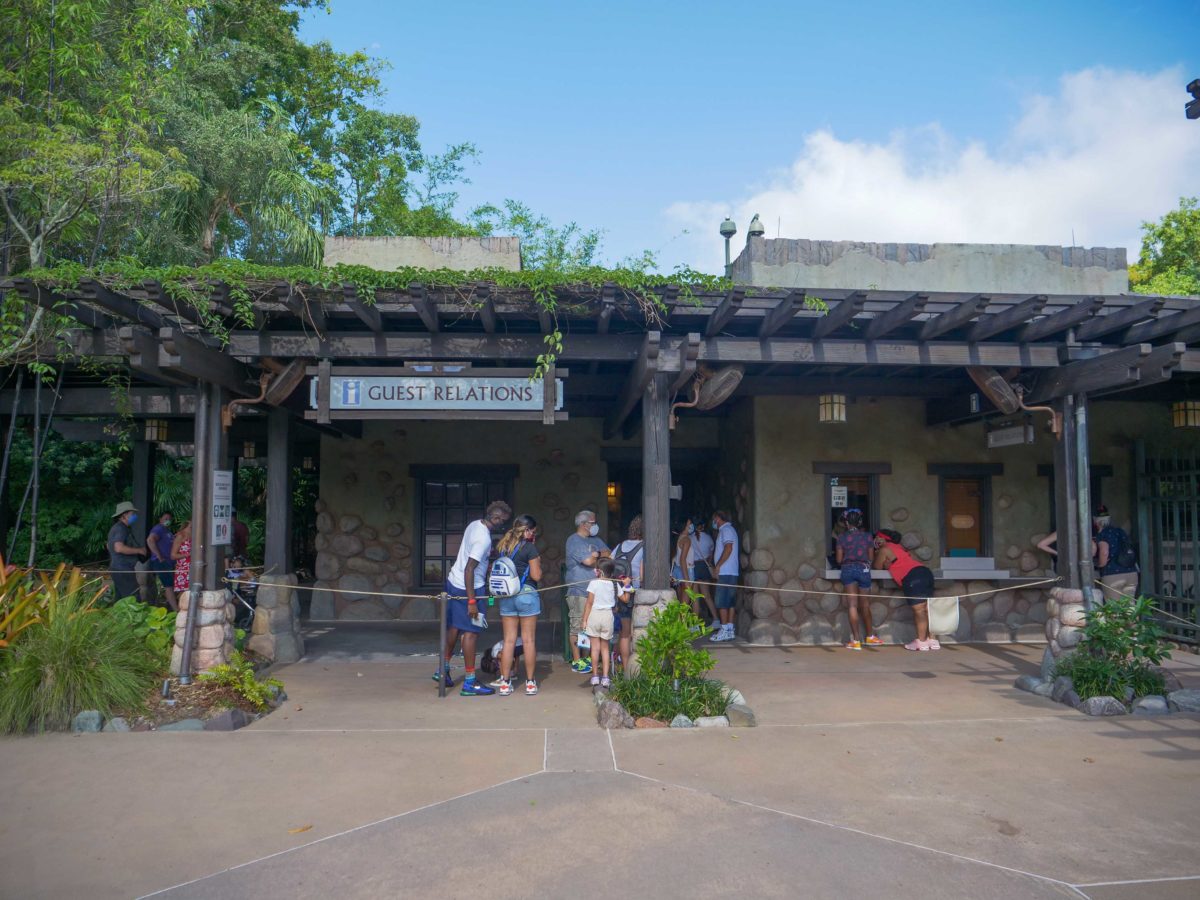 Conversely, over at Disney's Animal Kingdom, lines at Guest Relations were light.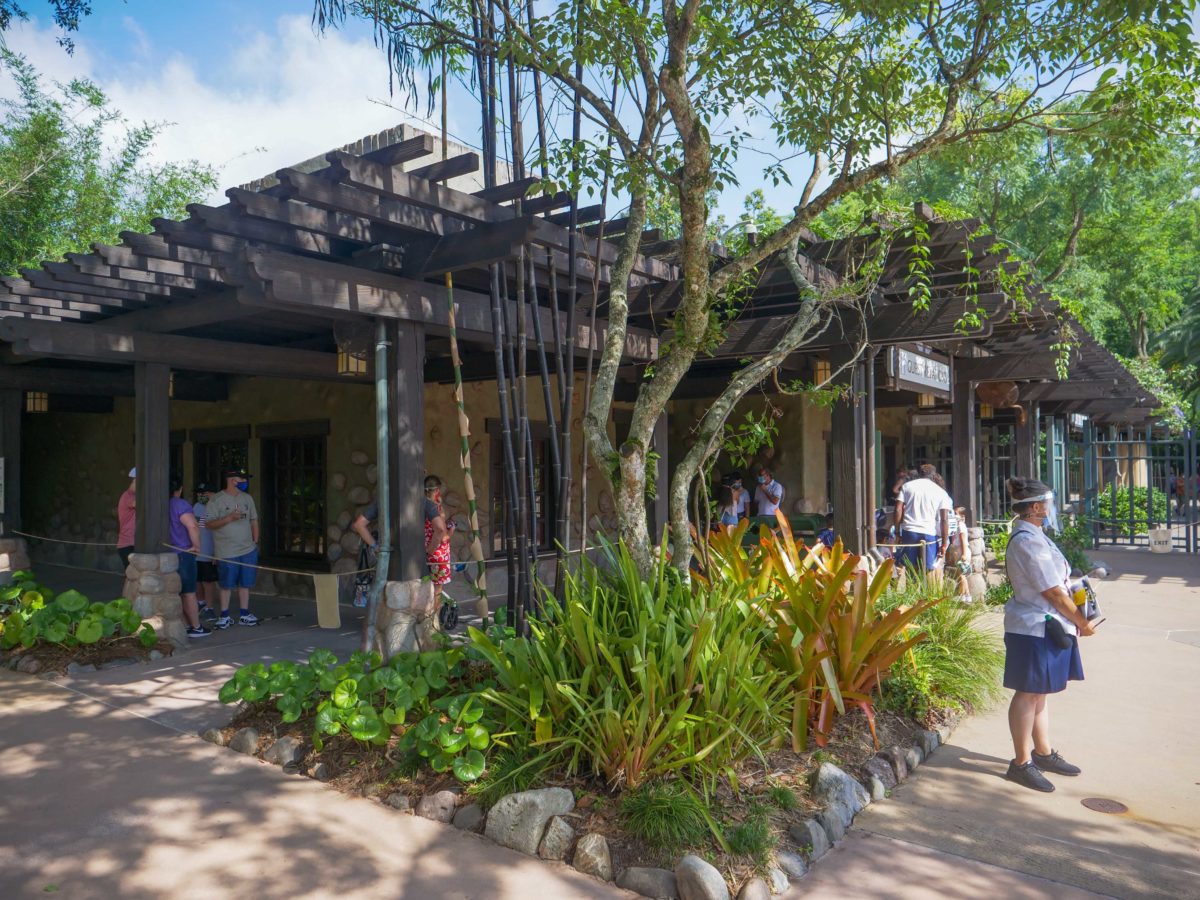 It's also worth noting that from what little line there was, guests did a great job maintaining distance between parties.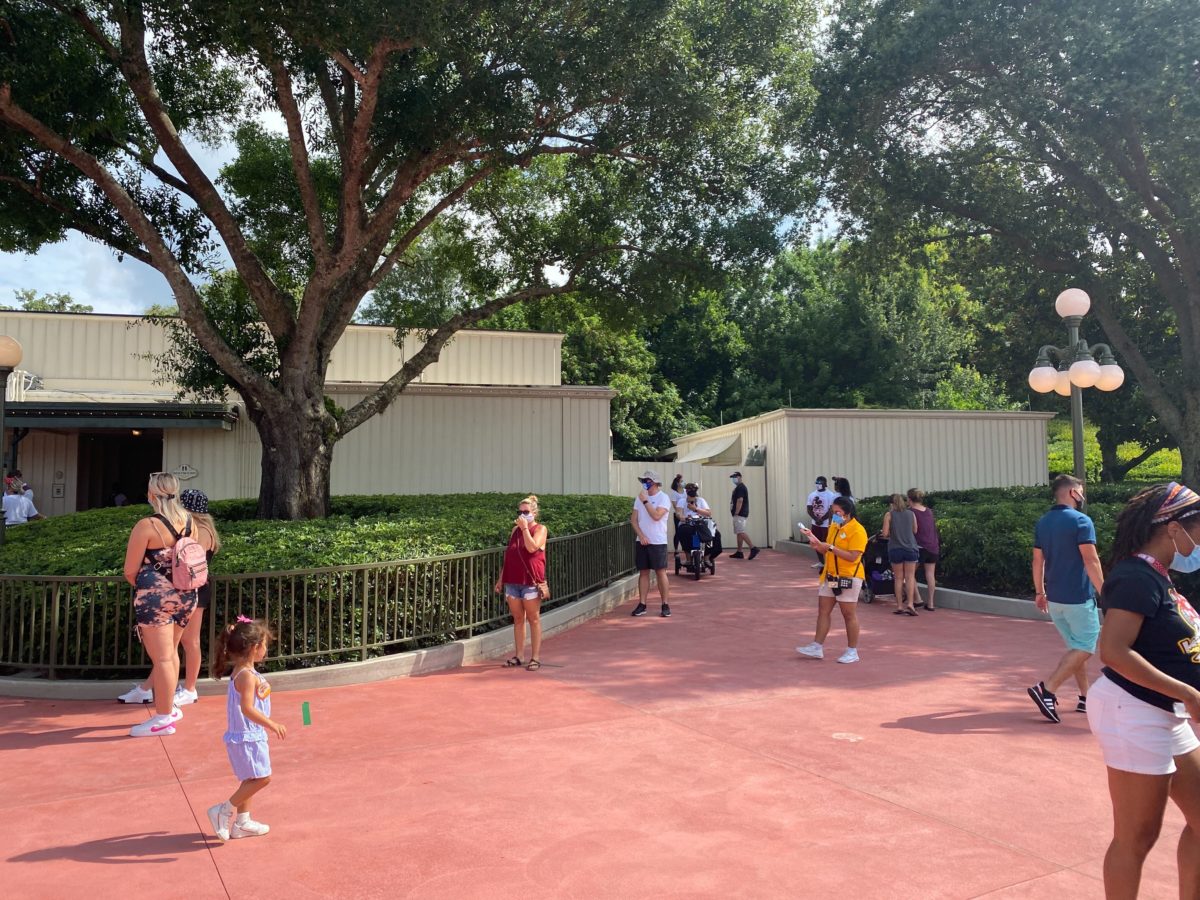 We did manage to swing back to Guest Relations at the Magic Kingdom around ten minutes later to check out the status of the line and we were pleased to see it had been properly spaced out. Most guests indicated having issues with their Disney Park Pass reservations, or existing tickets.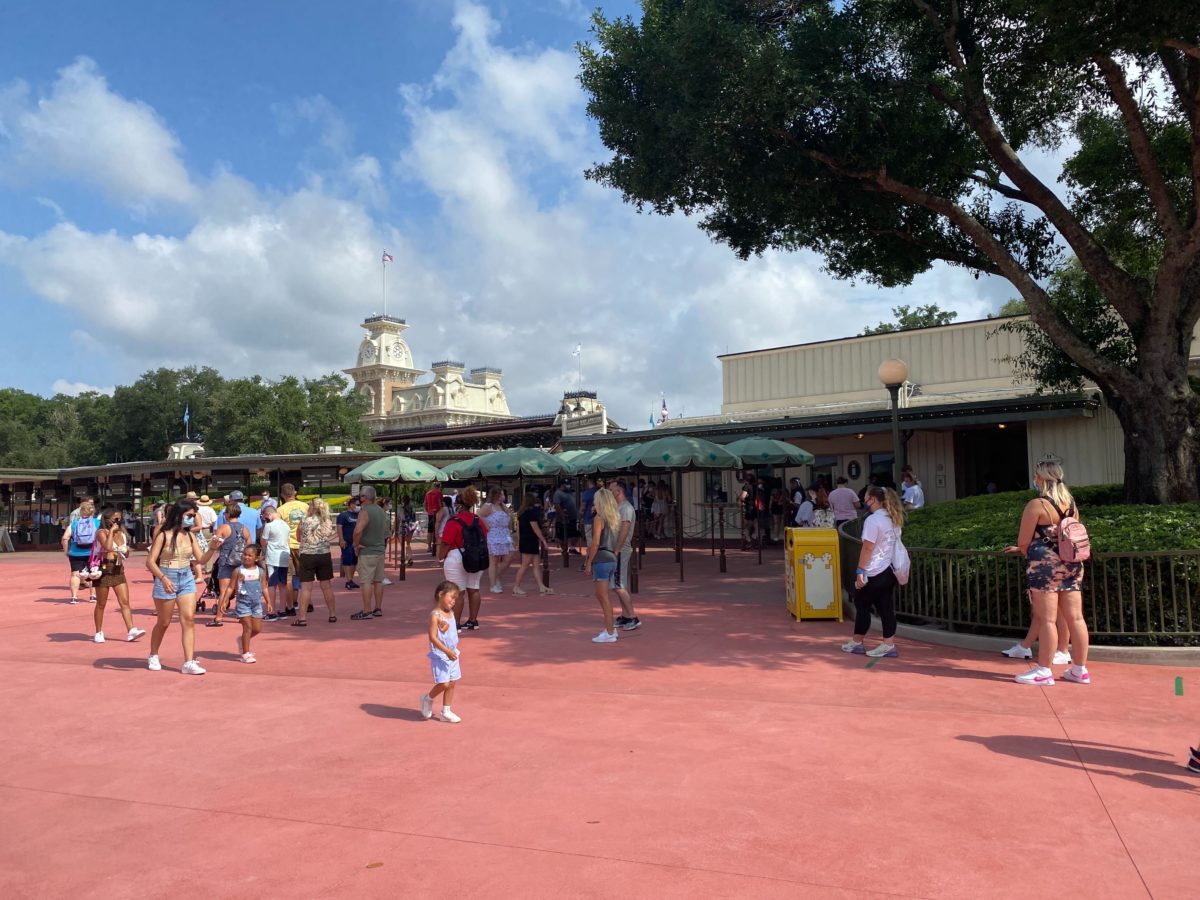 Now, instead of guests being pushed together and crowding the entrance area, the line wraps around the Guest Relations building.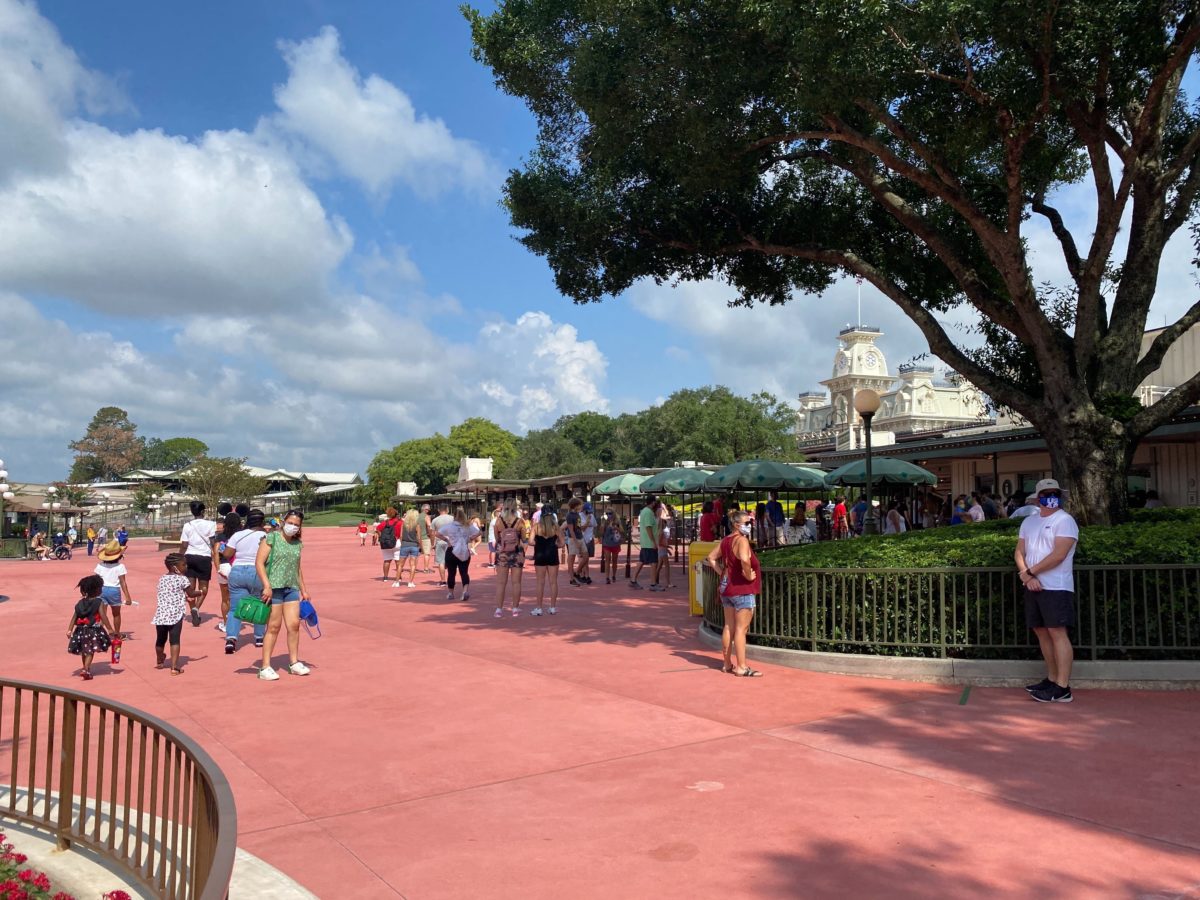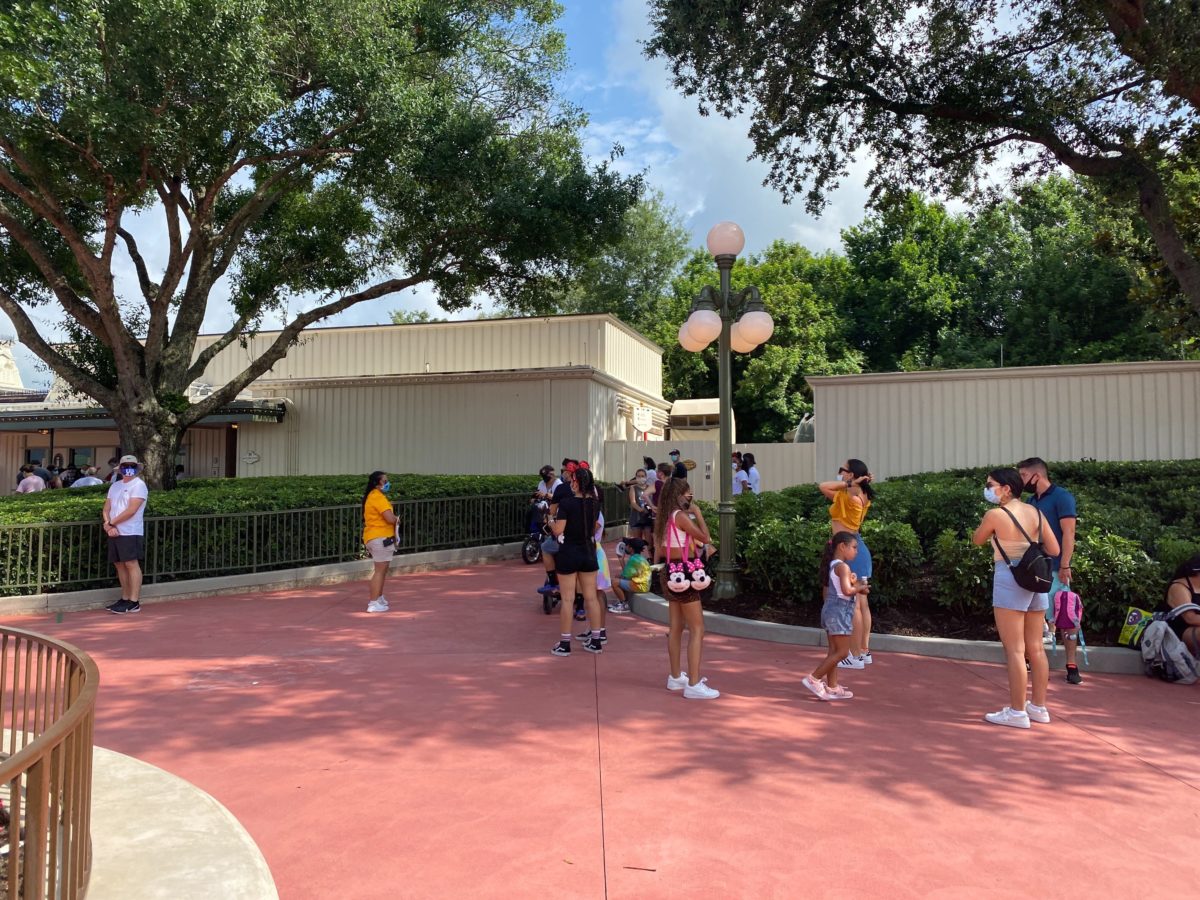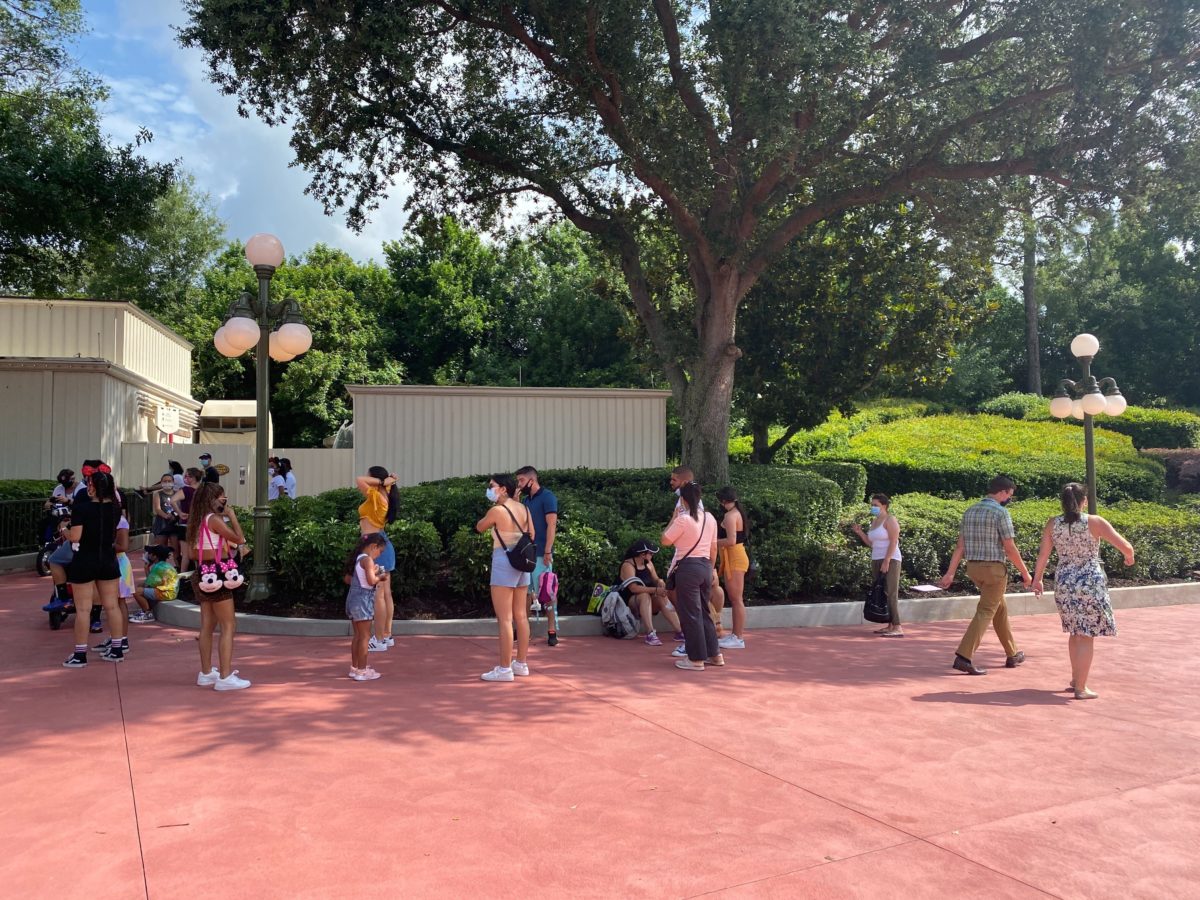 Will you be heading to the Magic Kingdom soon for its phased reopening? This is the first unwieldy line we've encountered so far, but were impressed at Cast Members' speed and agility in spacing it out and processing any guest requests quickly to have the line progress faster. Have you encountered any long lines at the parks today? Let us know in the comments.