Today marks the official reopening of the Magic Kingdom, and this morning we are visiting the park via the walkway connecting Disney's Contemporary Resort. We got a good look at the updated park arrival experience earlier in the week during the Cast Member previews, but let's take a look at the updated health and safety measures as we enter the Magic Kingdom on foot from this side of the resort. The Contemporary walkway was still under construction when the parks had to close down, but we're happy to show you it in its newly-completed state.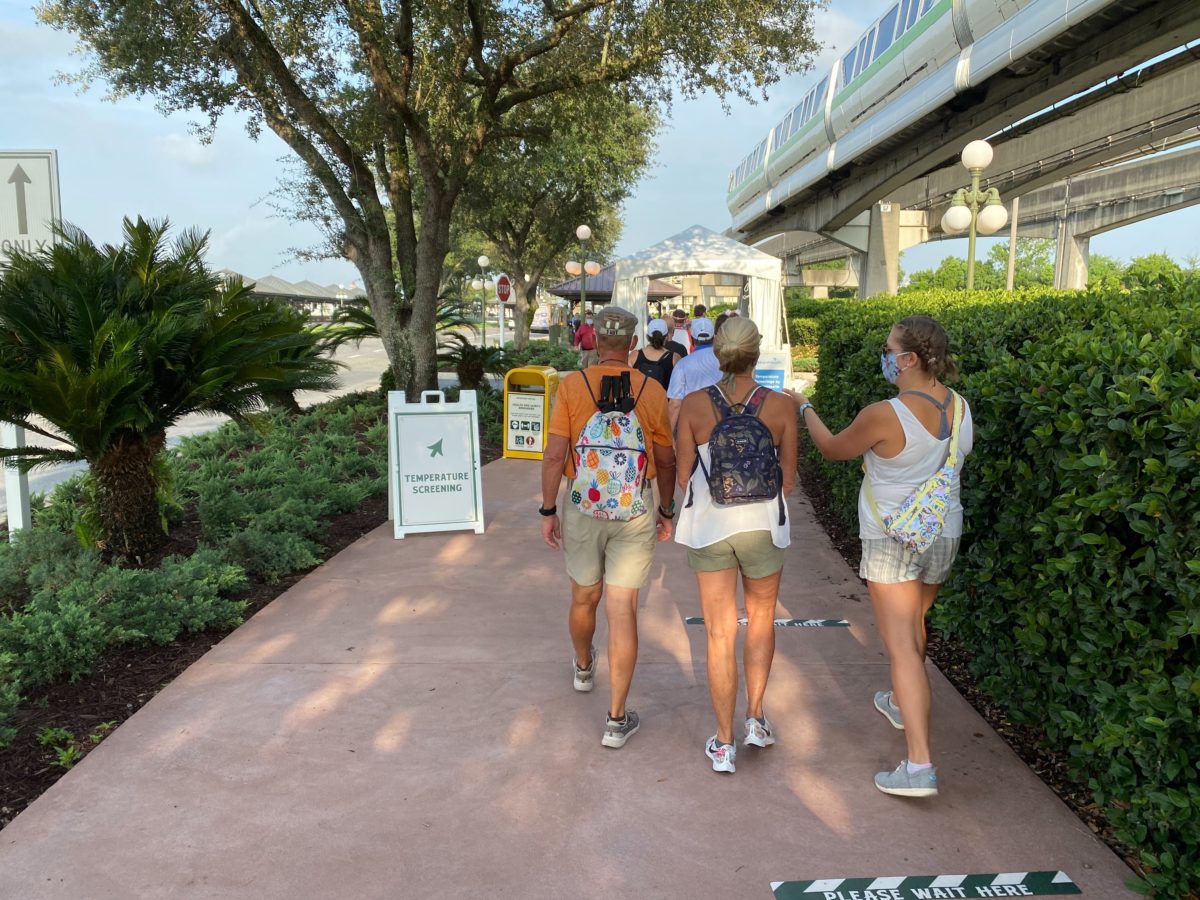 As we approach the end of the queue, we are met with a lot of brand-new features to ensure our arrival into the park is smooth, safe, and efficient. The first thing we notice is the addition of floor markers, which advise guests of where to wait, mindfully social-distancing from other guests.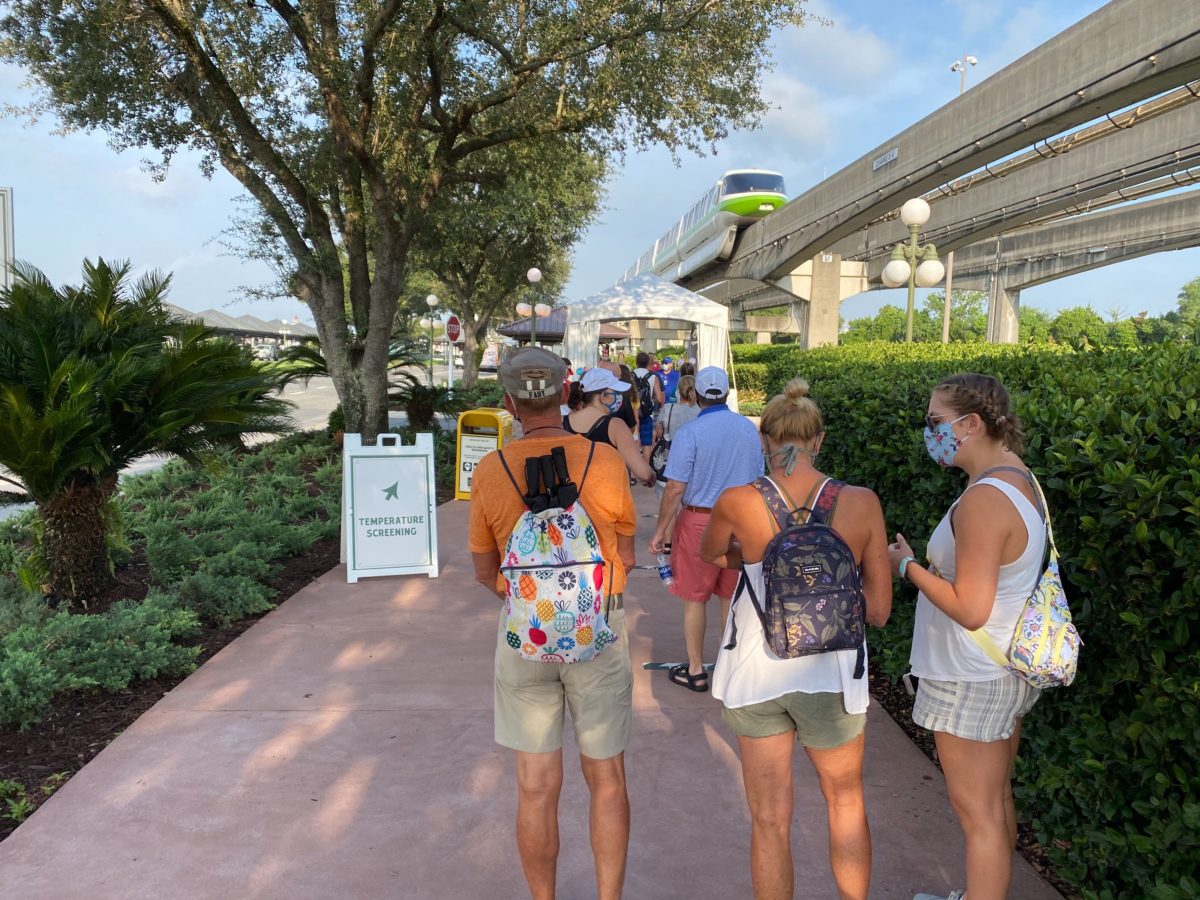 We can also see that new signage has been installed to point guests in the direction of the temperature screening, and that the trash cans are now sporting signs detailing health and safety guidance for the resort, too.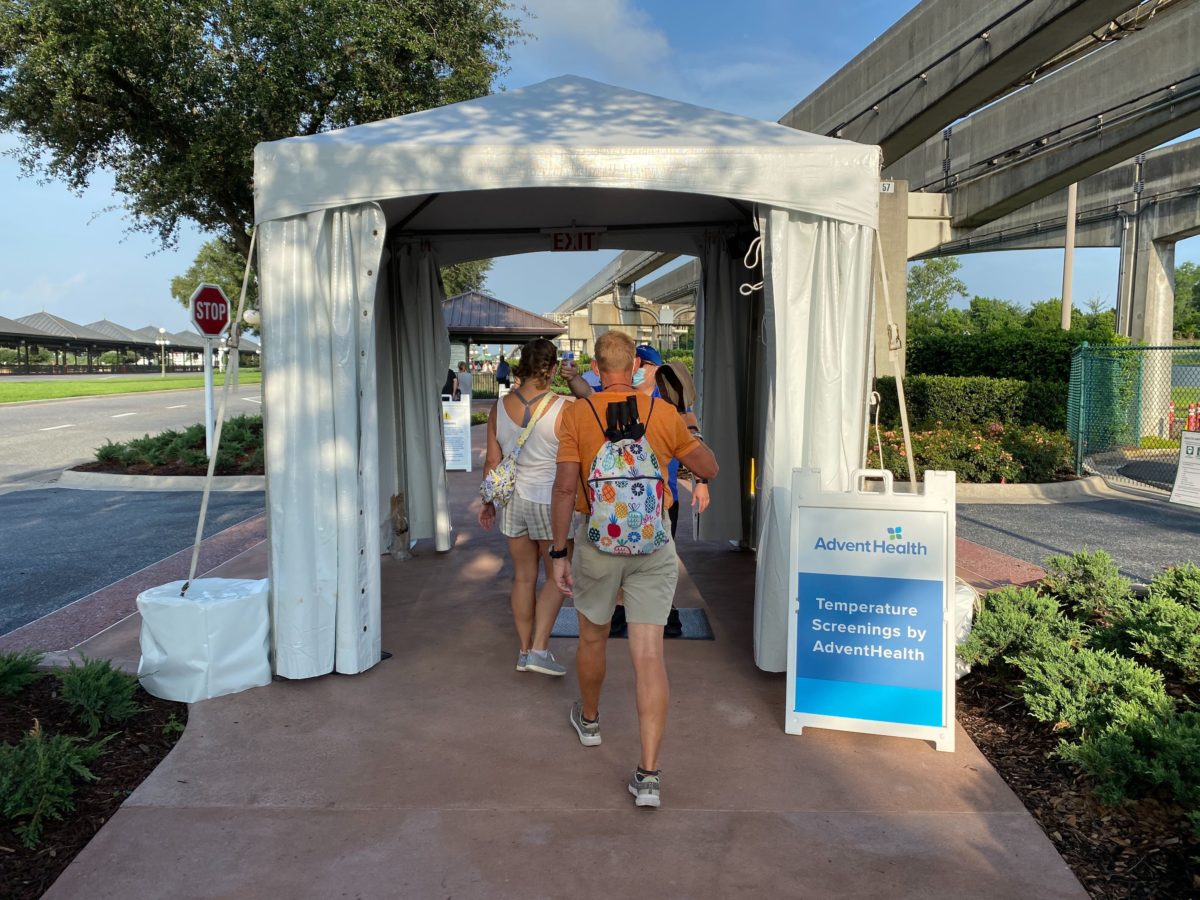 The first "checkpoint" we pass through is this white canvas tent, where temperature screening checks are being done to ensure no guests are showing symptoms of COVID-19.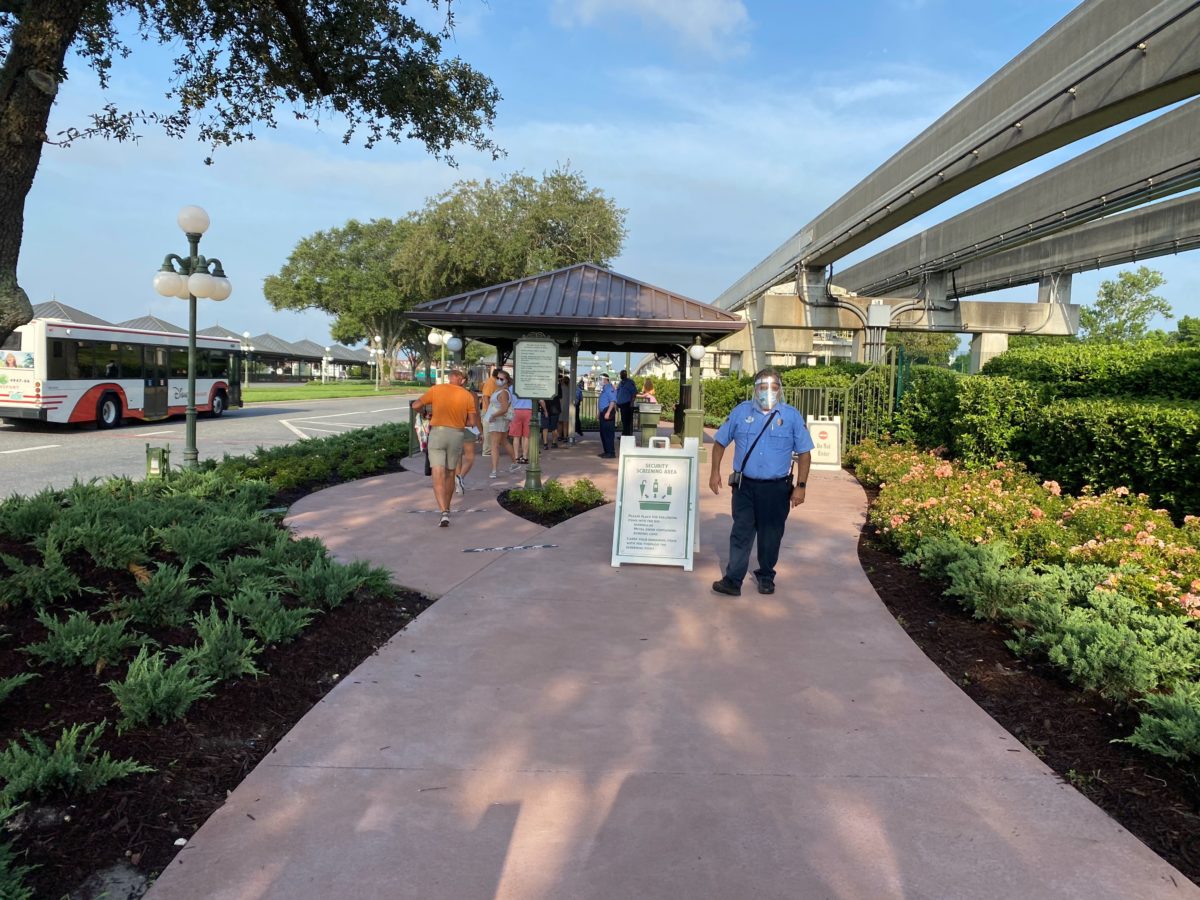 Once we have cleared the temperature check, it is time to approach the security screening.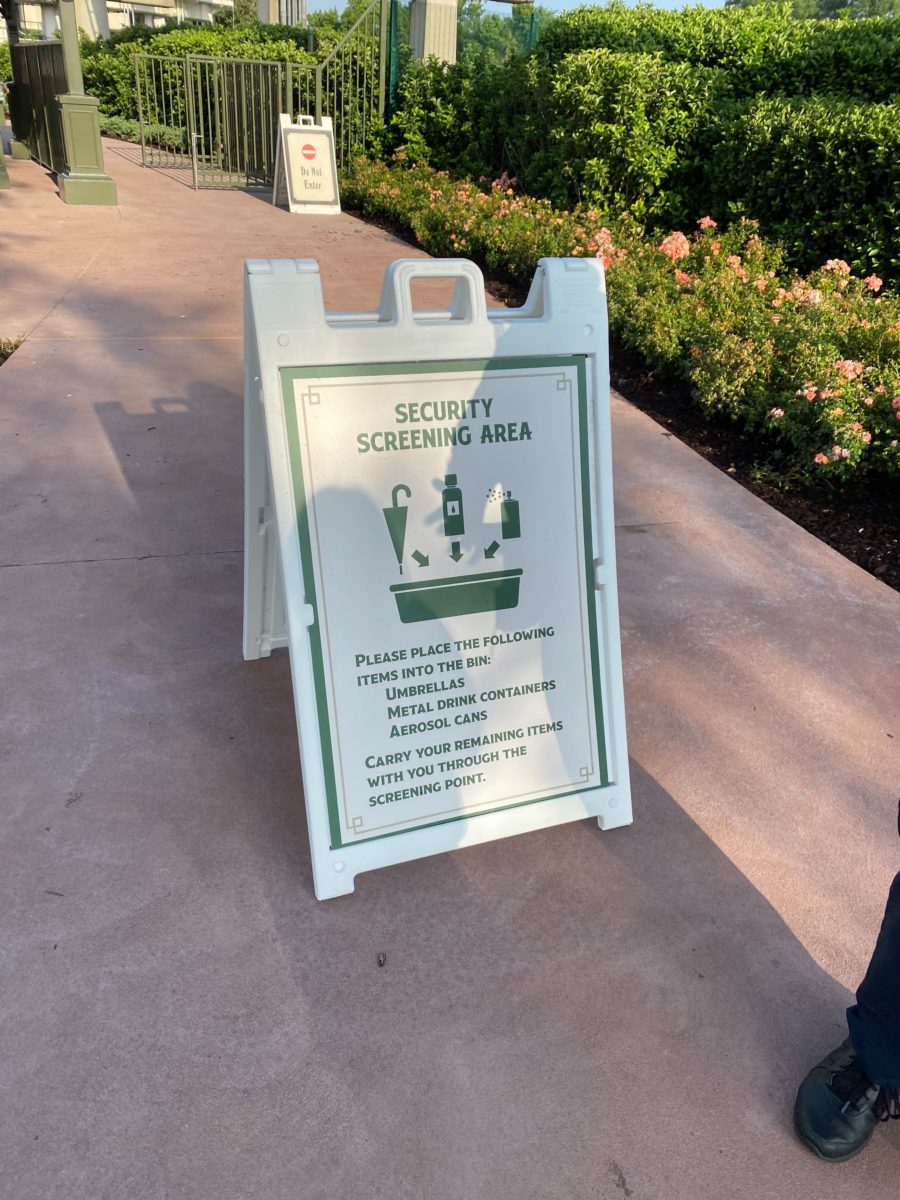 Guests are advised to put umbrellas, metal drinks containers, and aerosol cans into the bins for screening while other items should be carried through the screening detectors.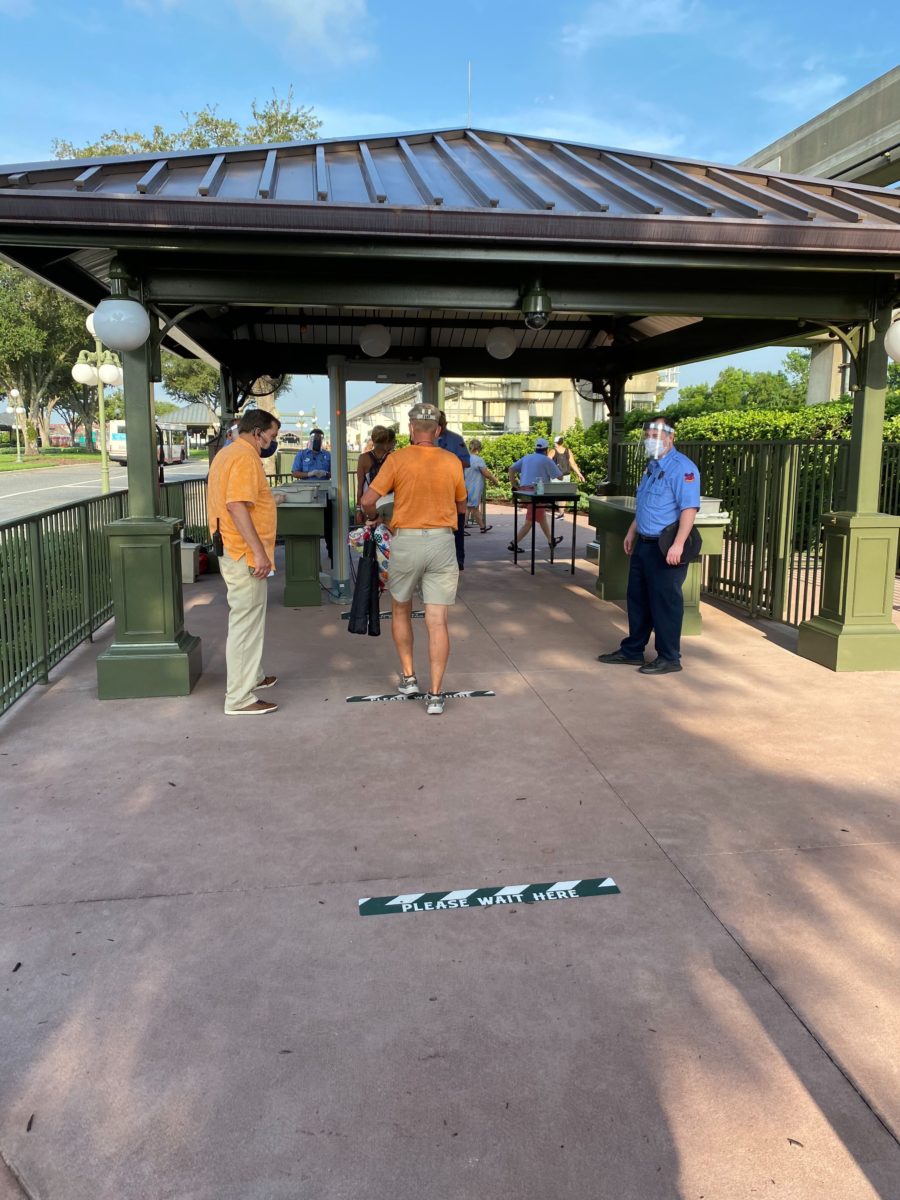 We can see more floor markers have been added leading up to the security station, and that Cast Members are all fully equipped with face masks and visors.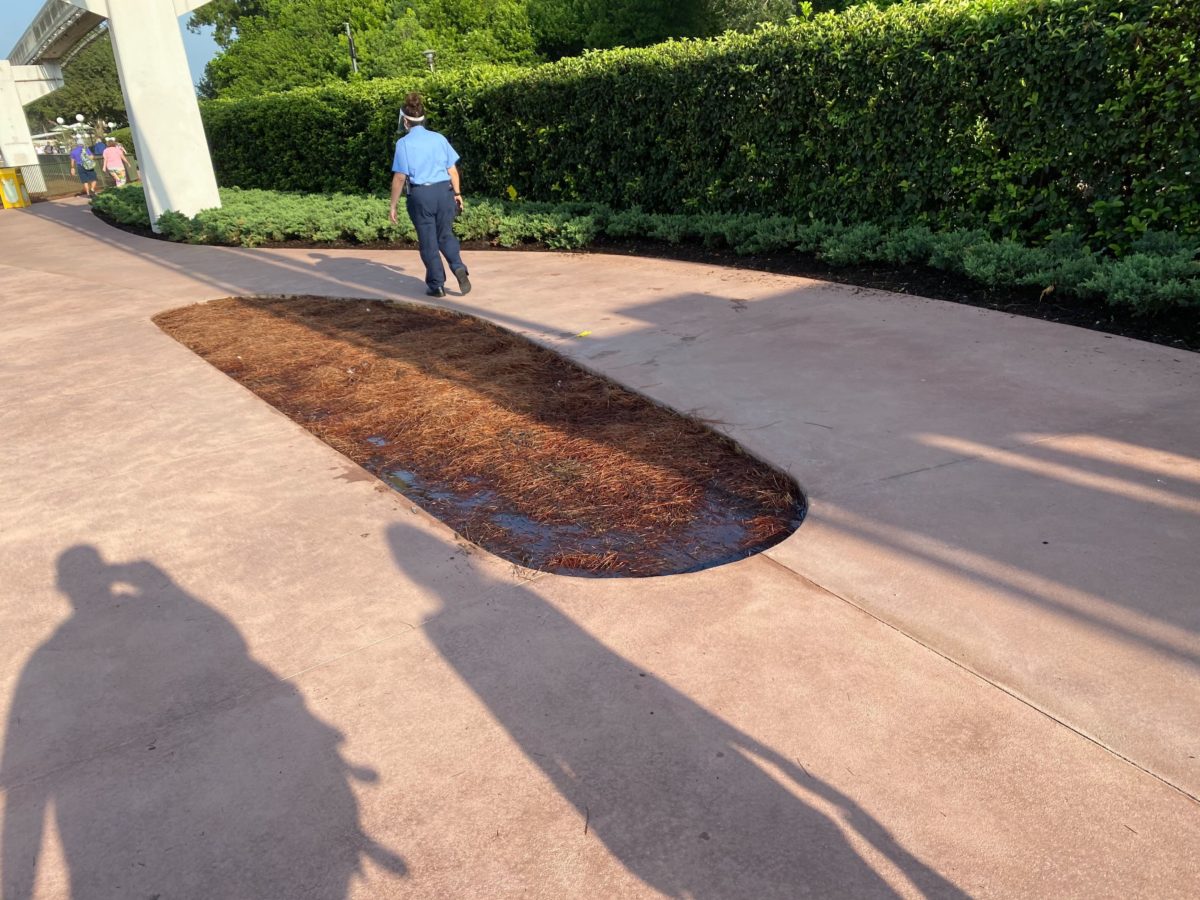 Now, let's walk down past the bus stations towards the park entrance.
This entire area has been newly repaved, with new side walls by the bus turnaround, which has also been slightly downsized to accommodate for the wider guest areas by the bus paths and the new security screening area.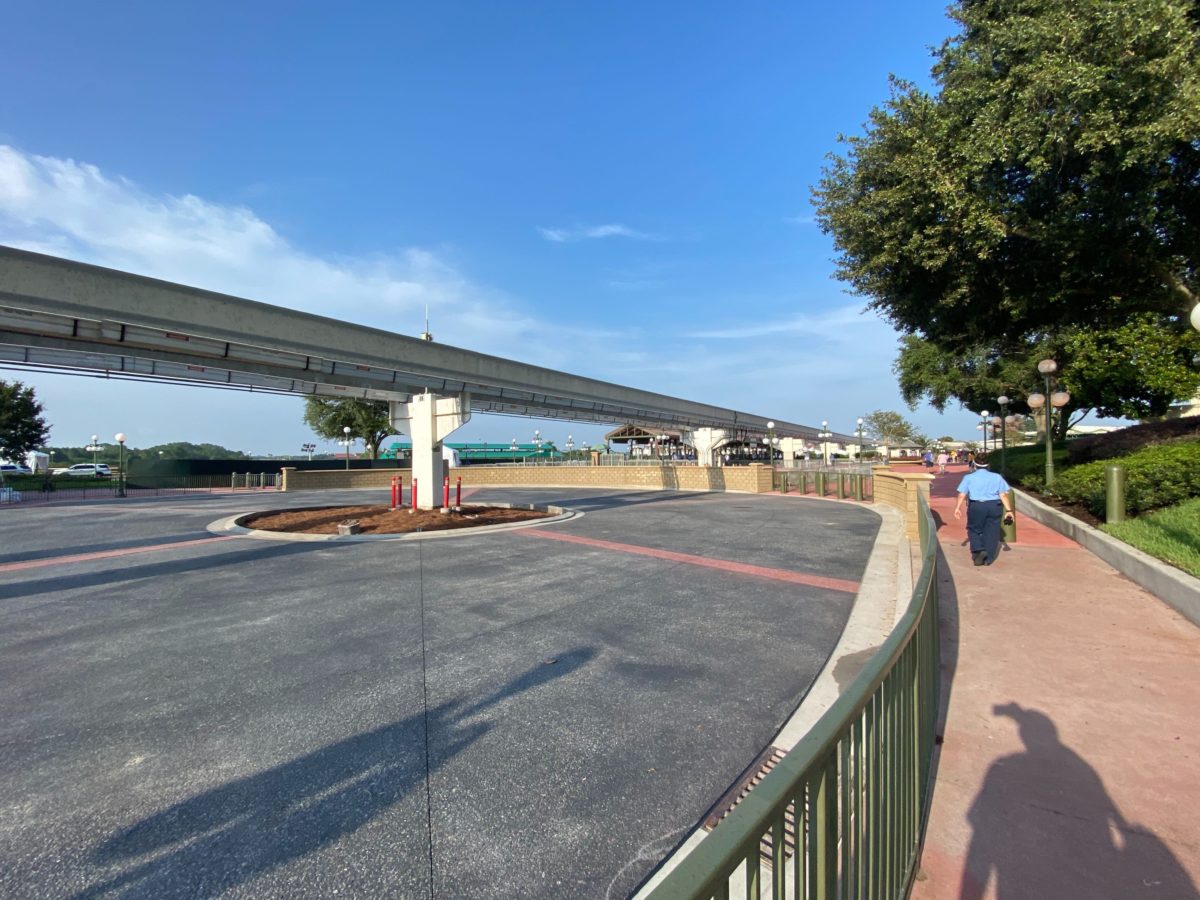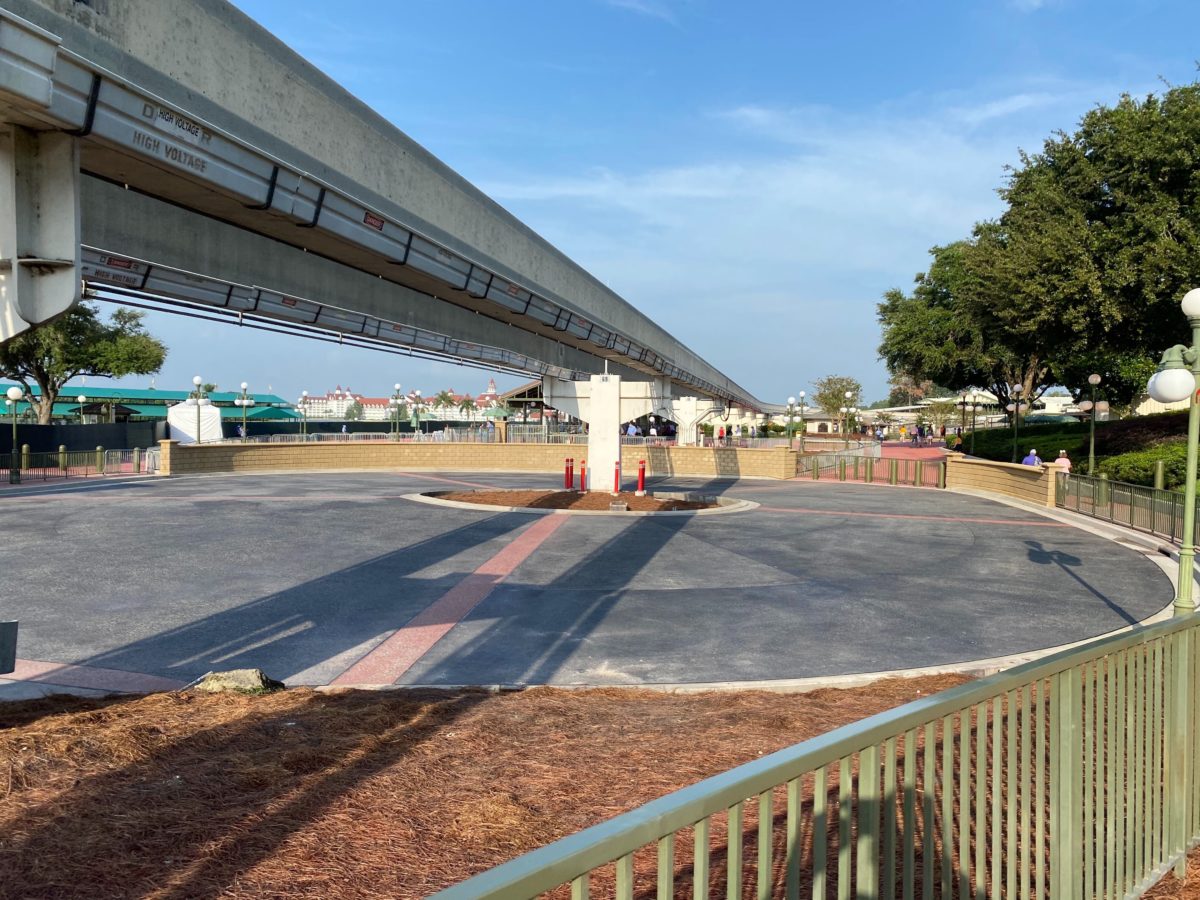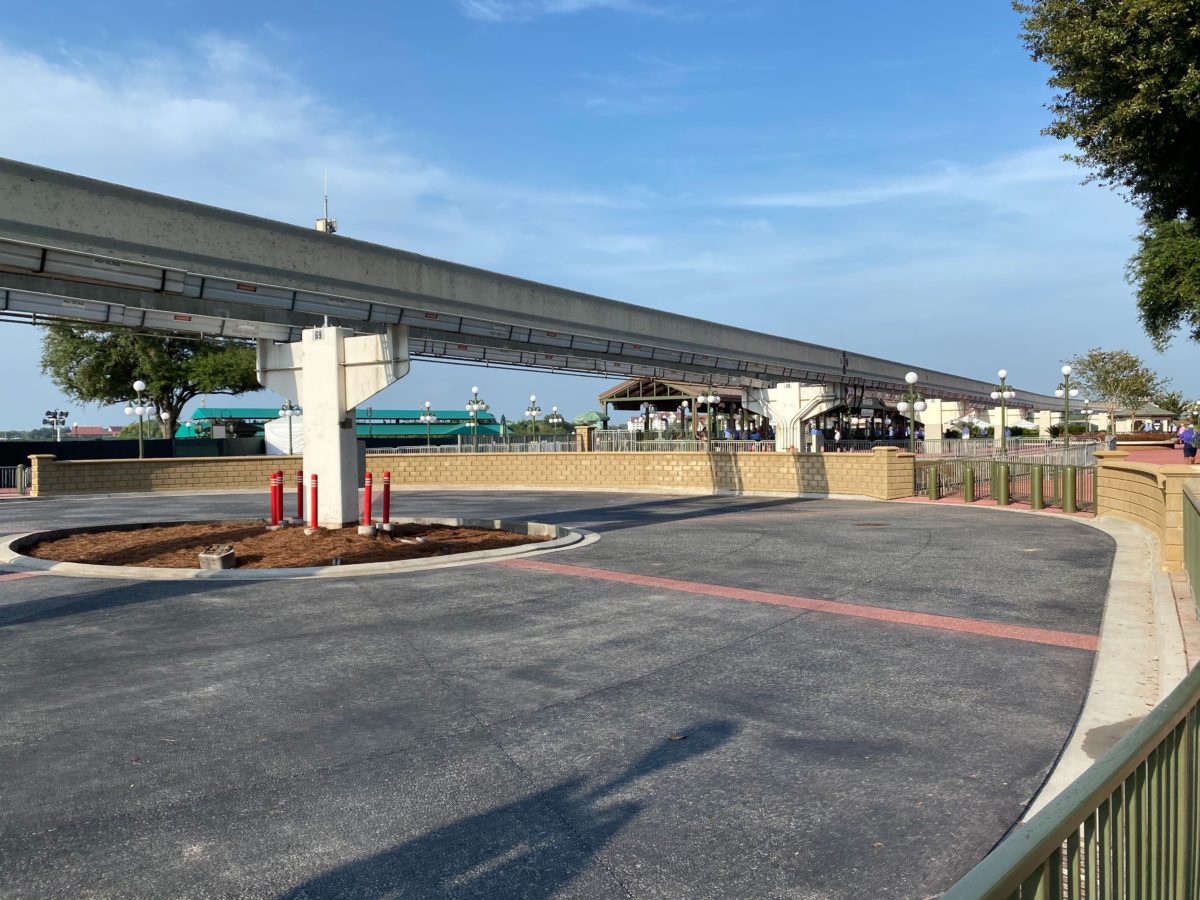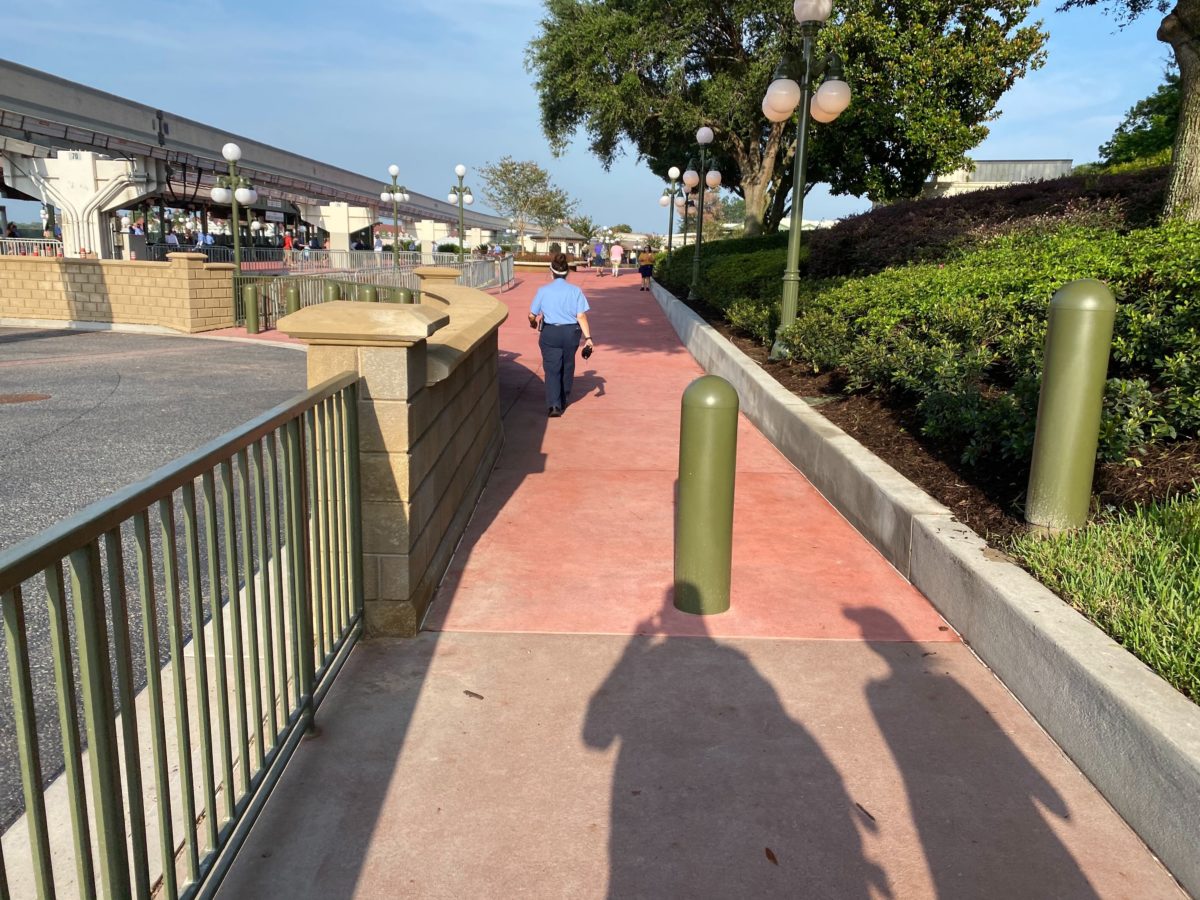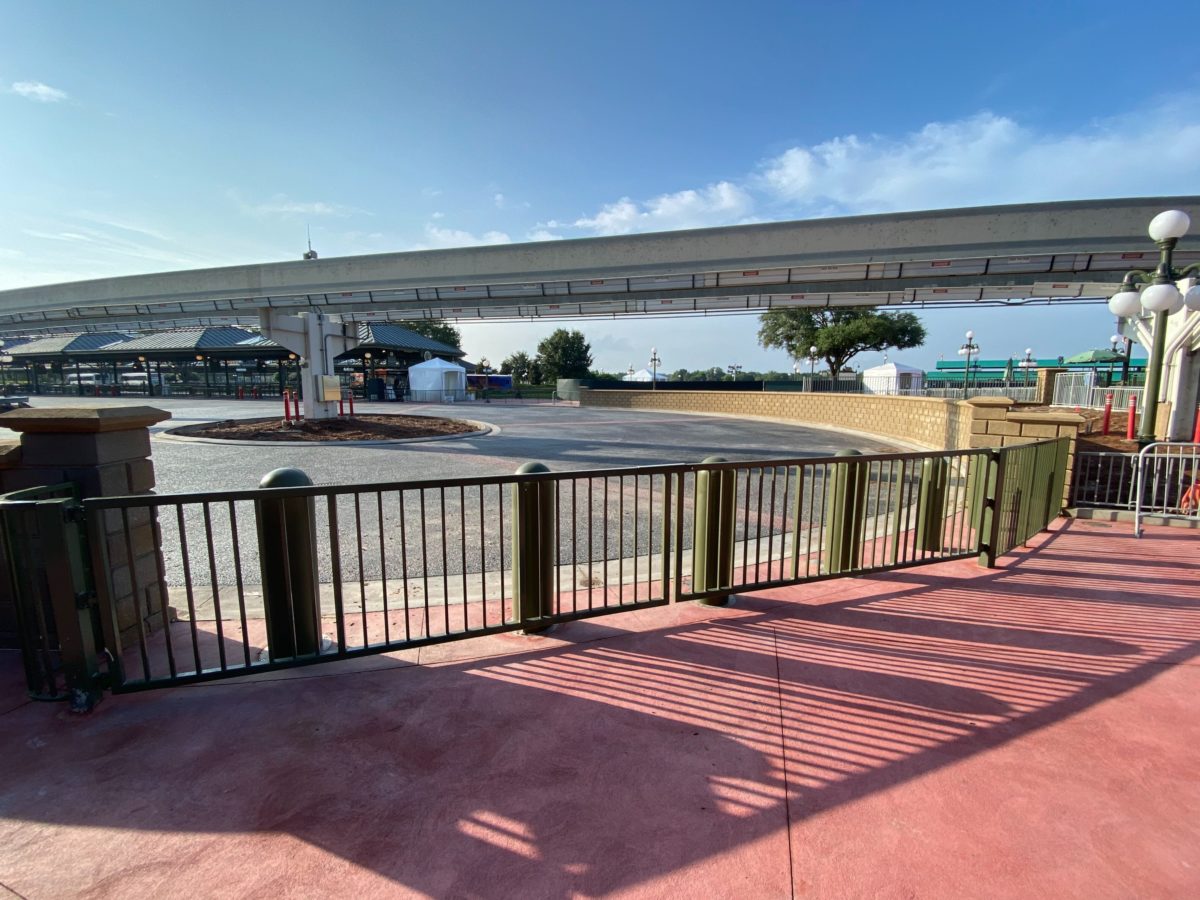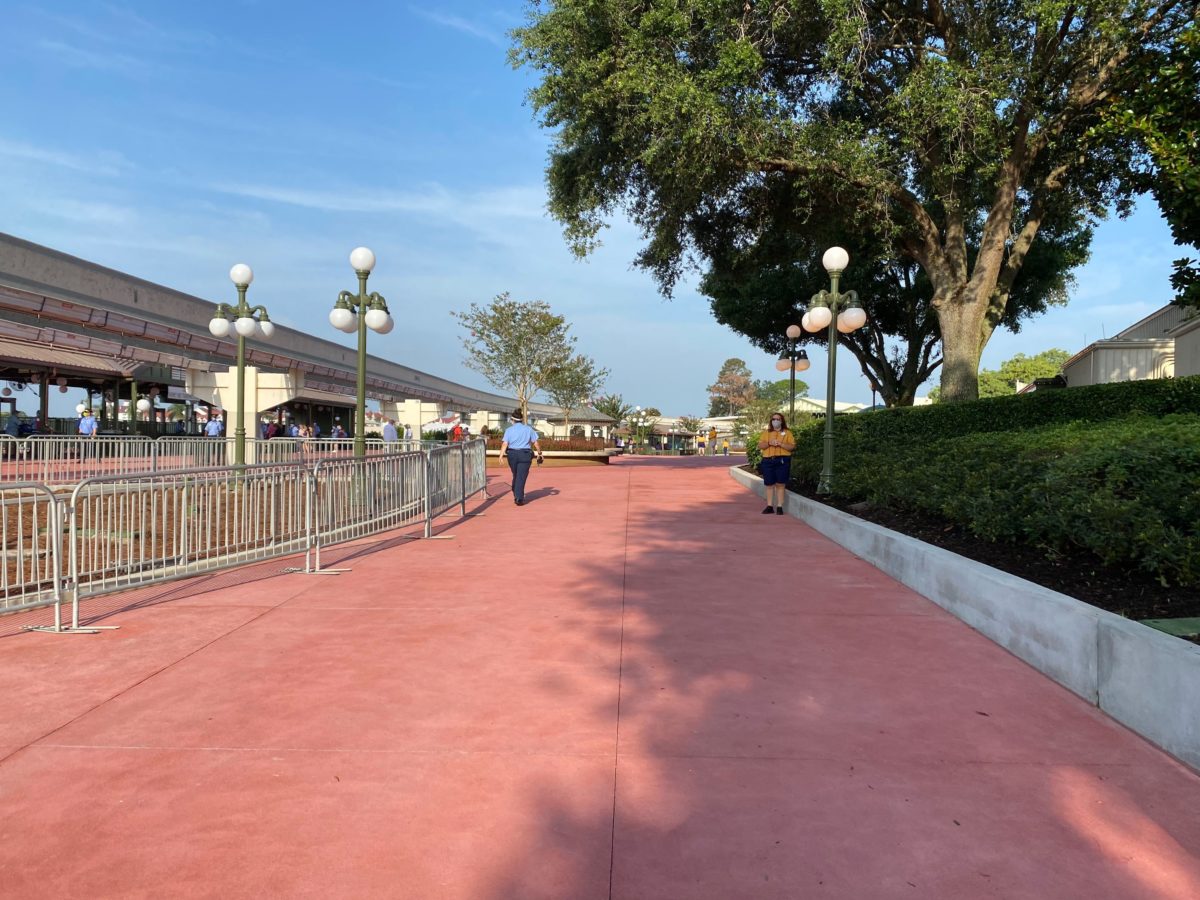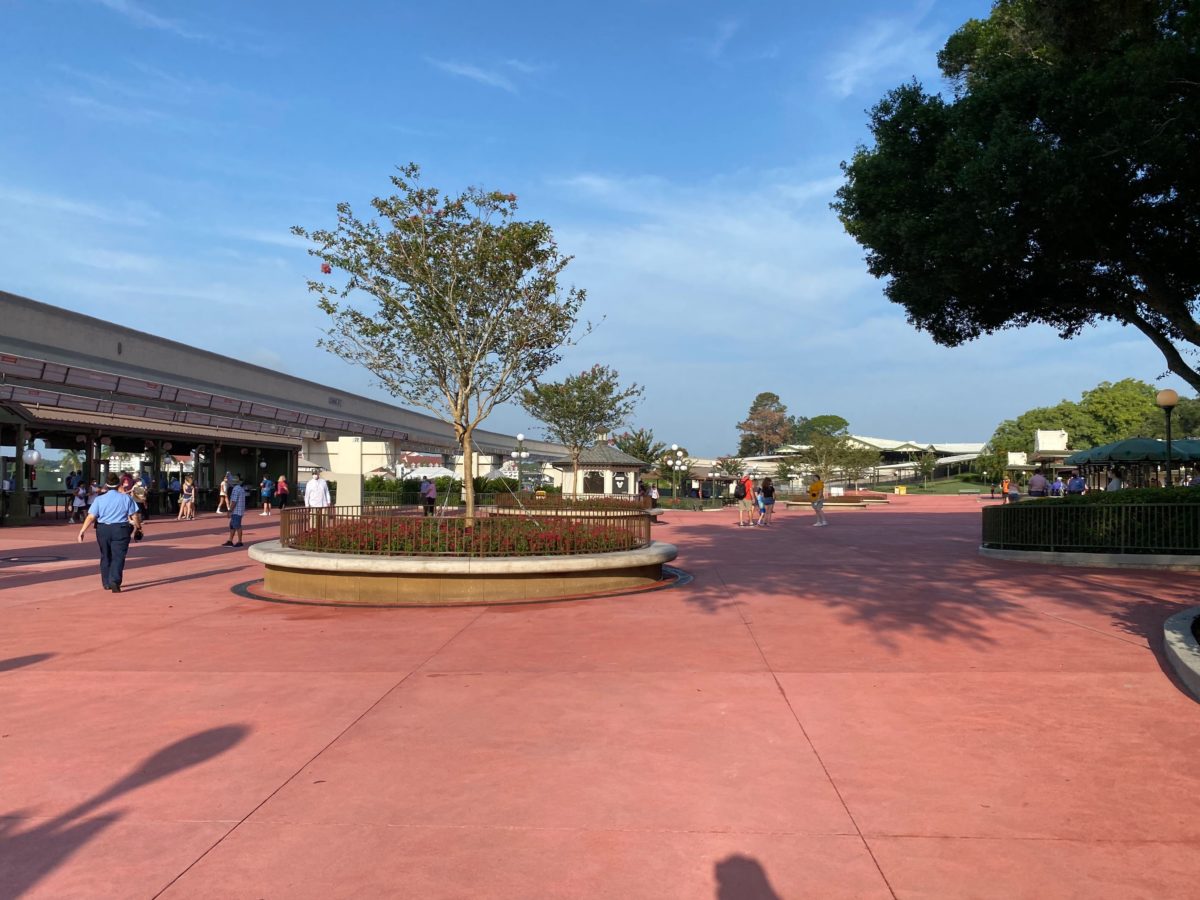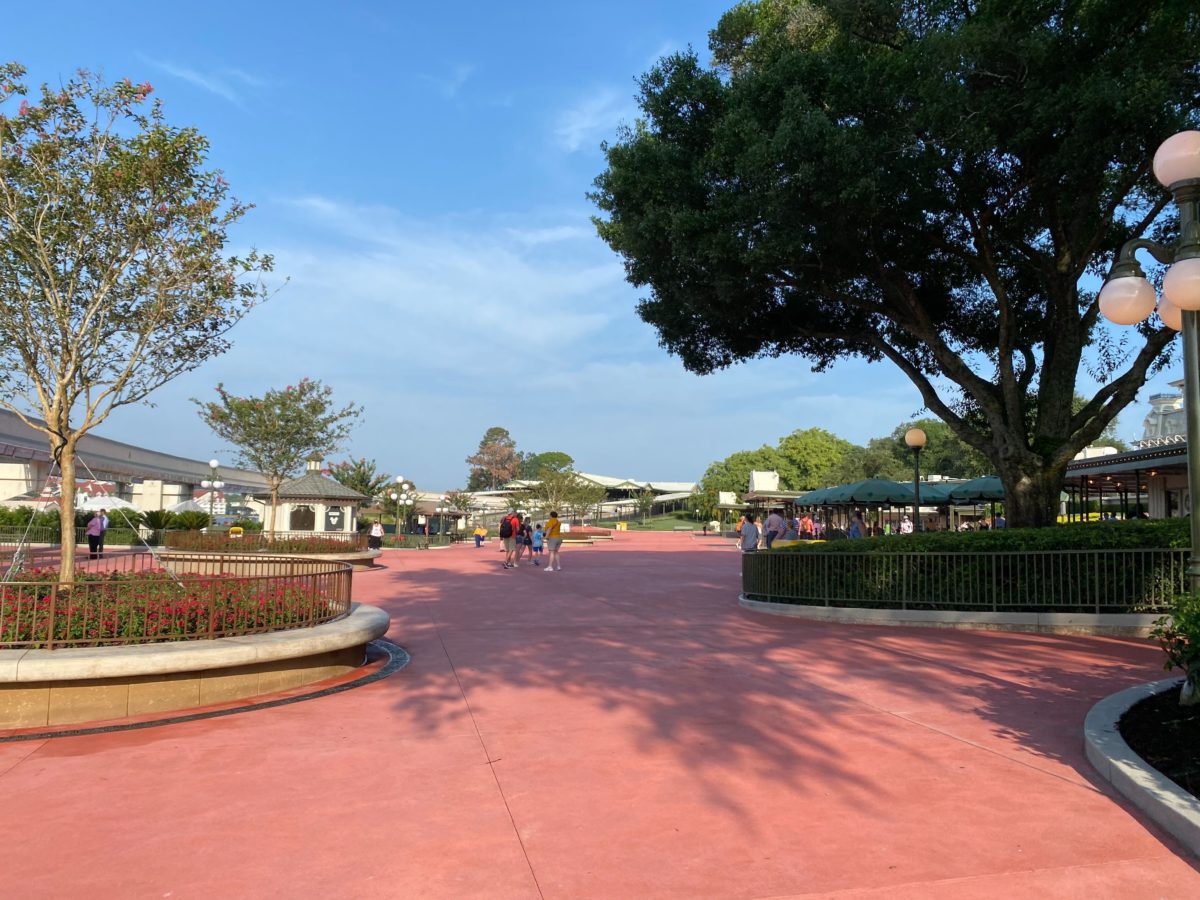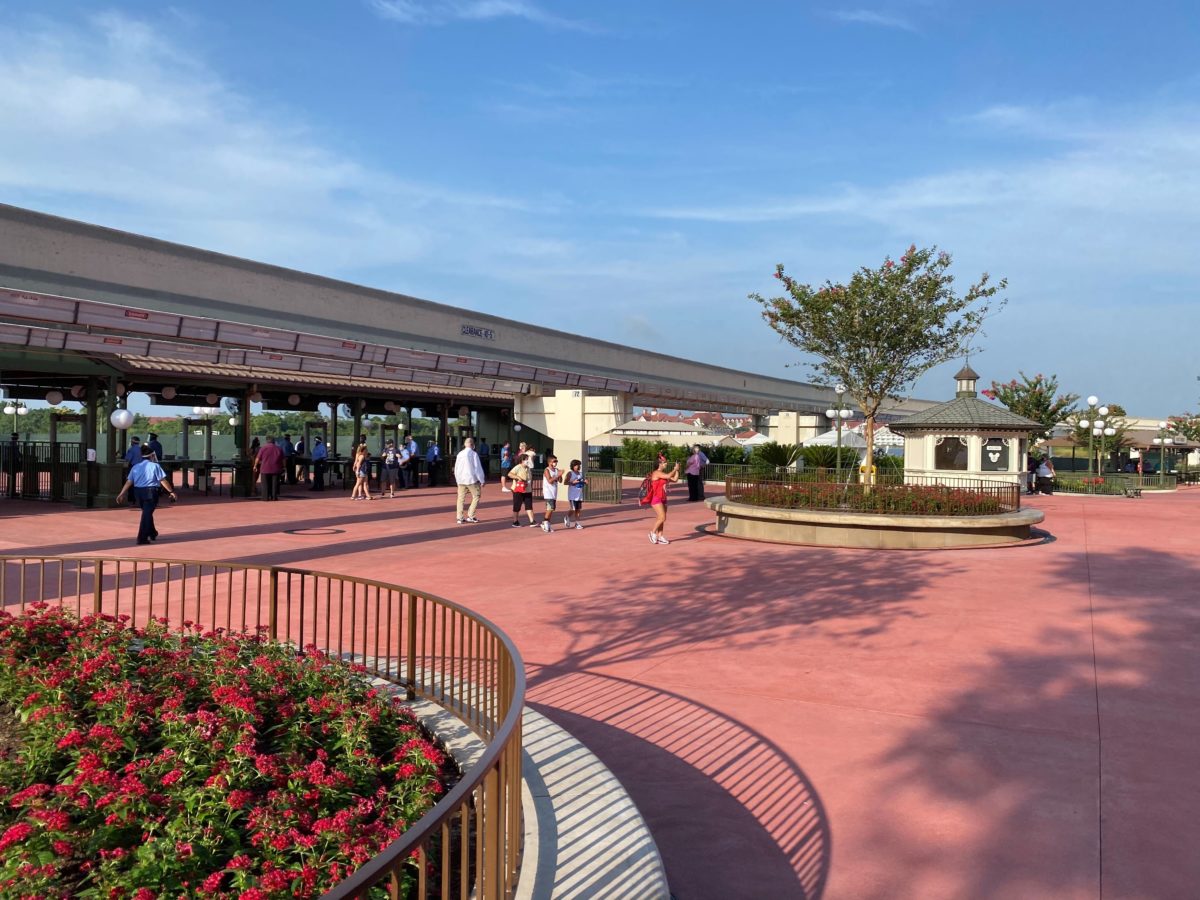 As we approach the park ticket checkpoint, we can see the full exterior to the park has now reopened following its construction. The former "Walk Around the World" bricks have now all been removed, and there is no longer a Magic Kingdom logo design on the floor in front of the turnstiles.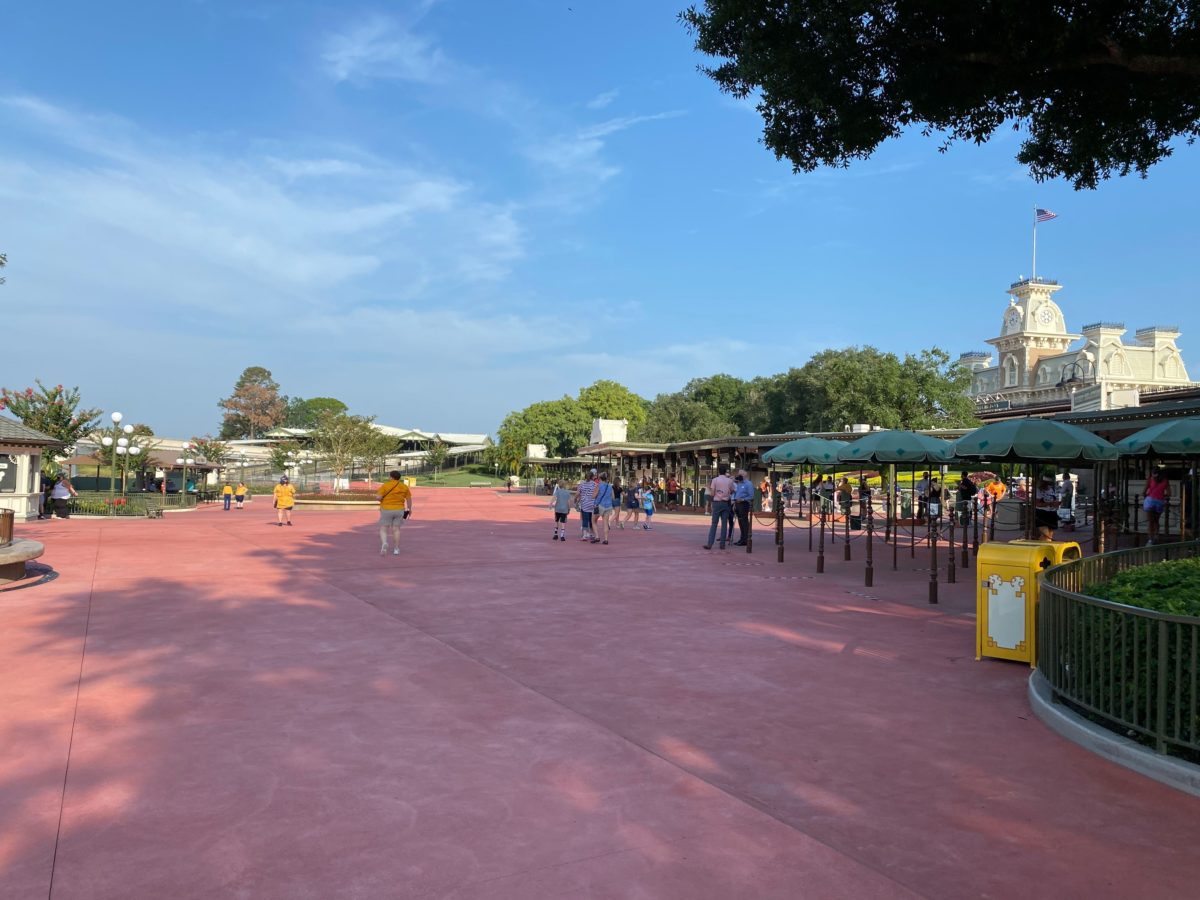 As we approach the turnstiles, it is important to remember that fingerprint scanning will no longer be used to check guests in.
Thank you for joining us for a look at the arrival experience to the Magic Kingdom this beautiful morning! Don't forget to stay tuned to WDWNT throughout the day for all the updates during the parks' reopening.