This post may contain affiliate links; please read the disclosure for more information.
There's nowhere quite like the Magic Kingdom to find new Disney style pieces, and we just came across four new t-shirt designs over at Star Traders in Tomorrowland which you're sure to love. Each with colorful, retro-patterned designs featuring characters from classic movies, these are the perfect tops to bring some Disney magic to your wardrobe this summer.
"The Hunchback of Notre Dame" T-Shirt – $36.99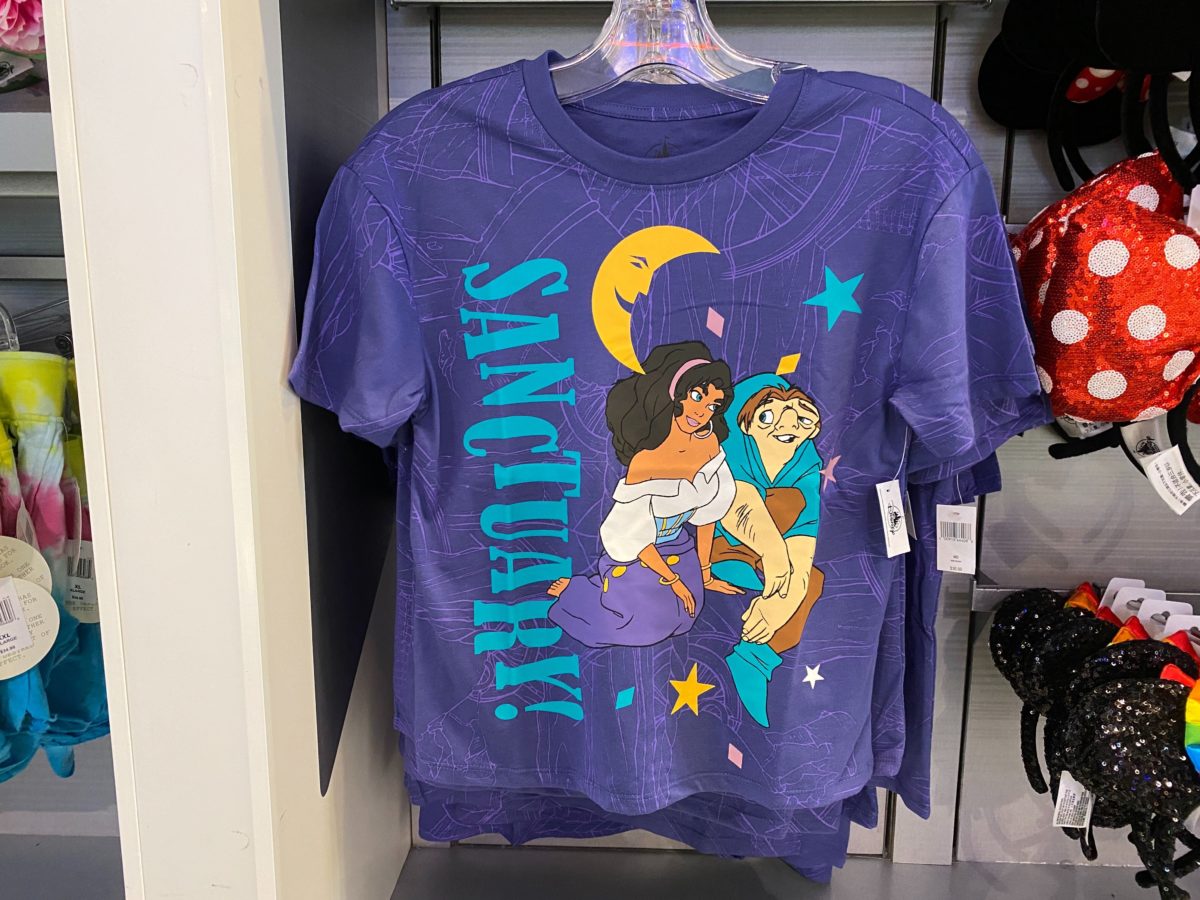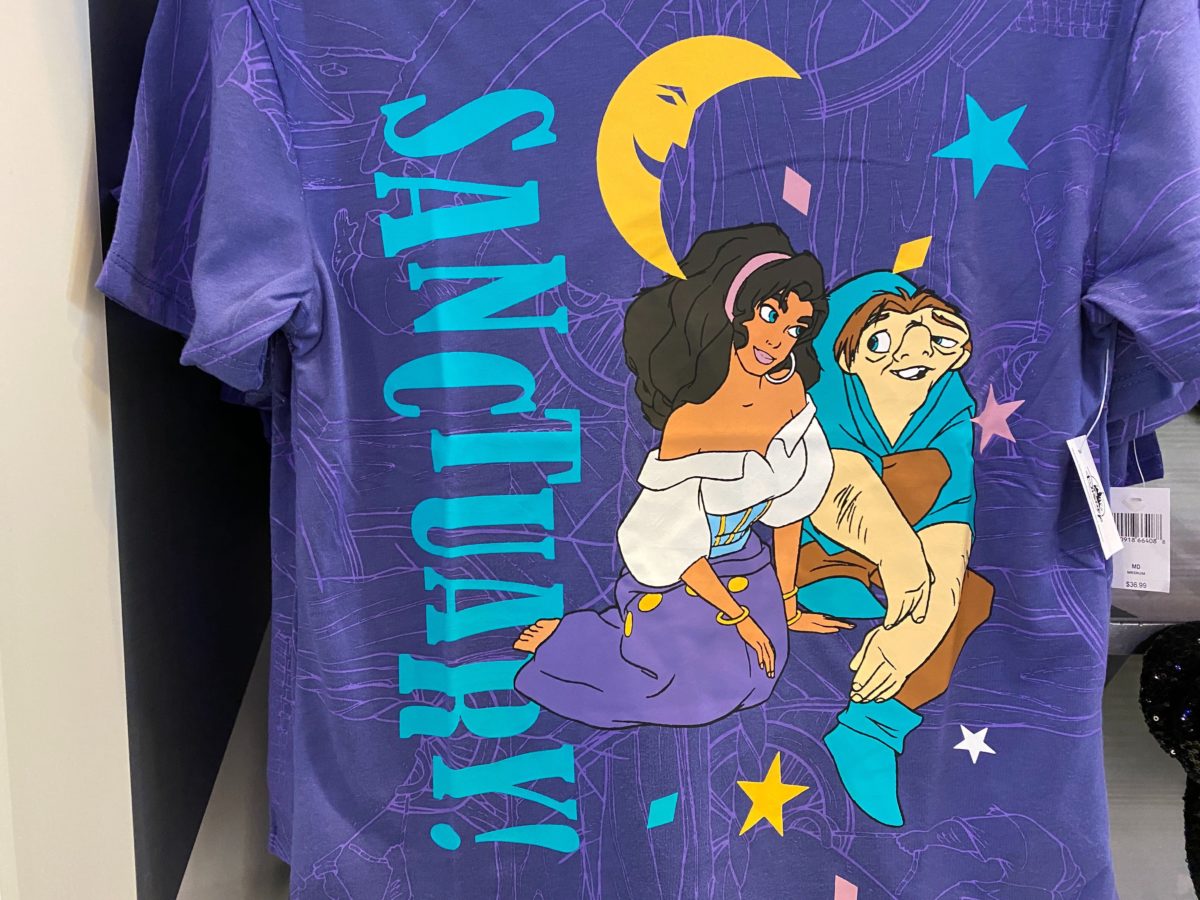 The first top is this deep purple t-shirt, which features a graphic of Quasimodo and Esmeralda from "The Hunchback of Notre Dame". Along the front is a bold "Sanctuary!" and a retro moon and stars design.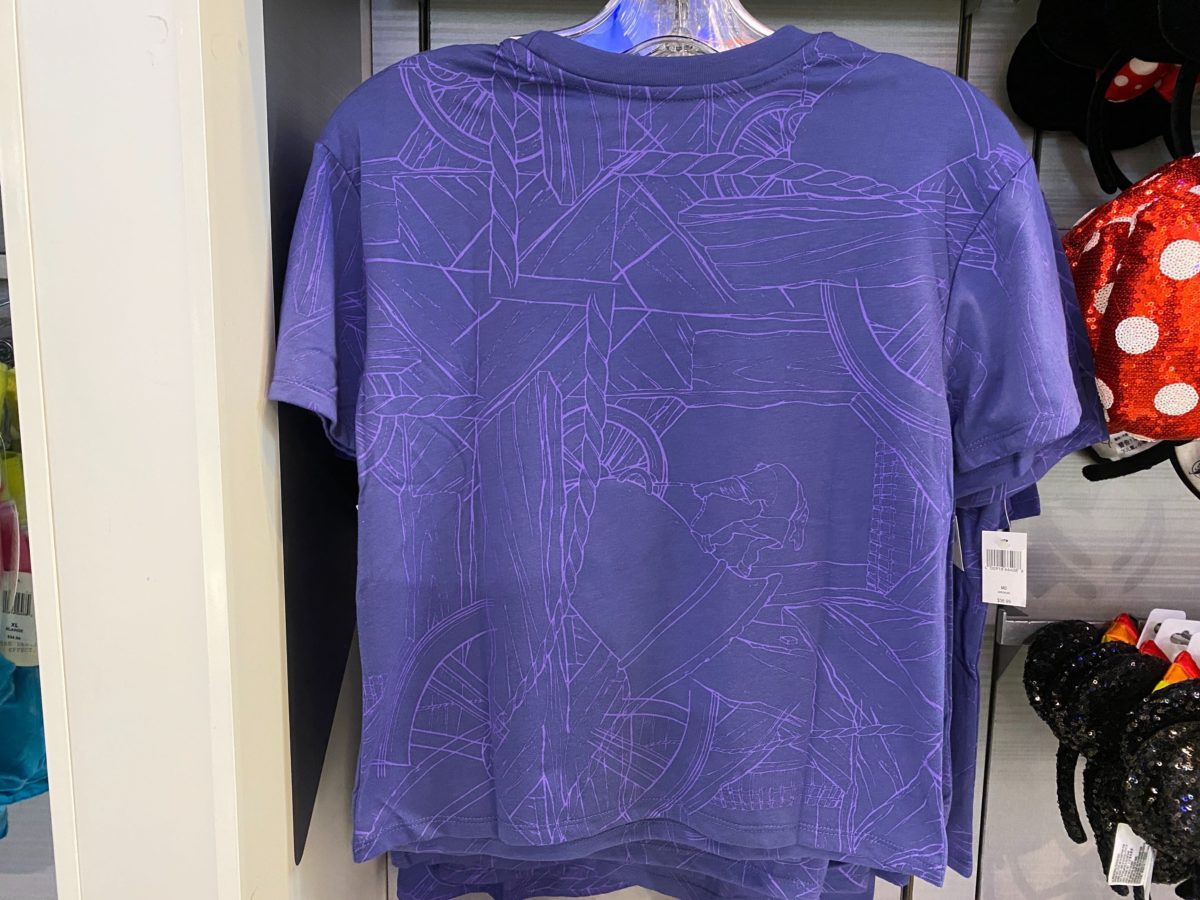 Looking closer at the pattern on the fabric, we can make out the ropes, mechanisms and bells of Notre Dame, in a fun extra detail.
"Tarzan" T-Shirt – $36.99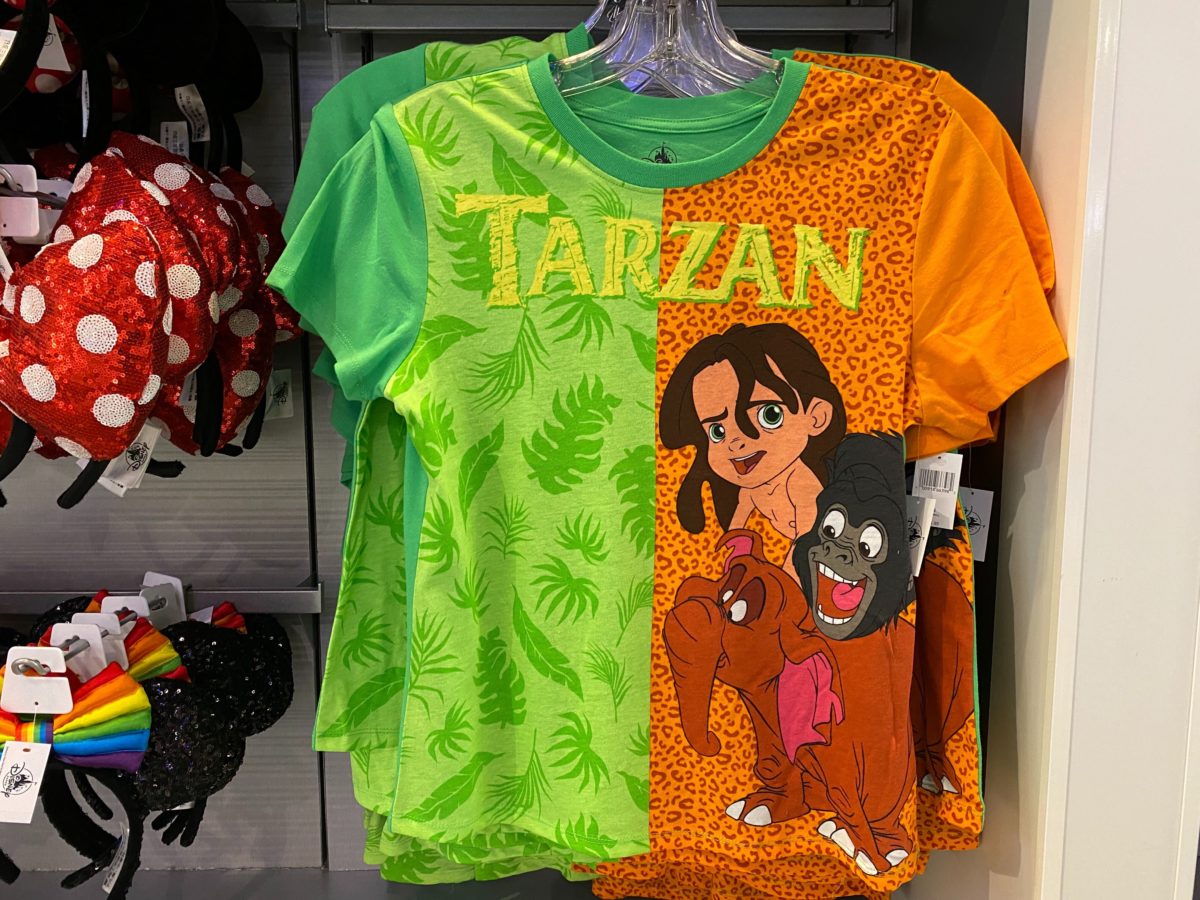 Next up is this wild "Tarzan" t-shirt.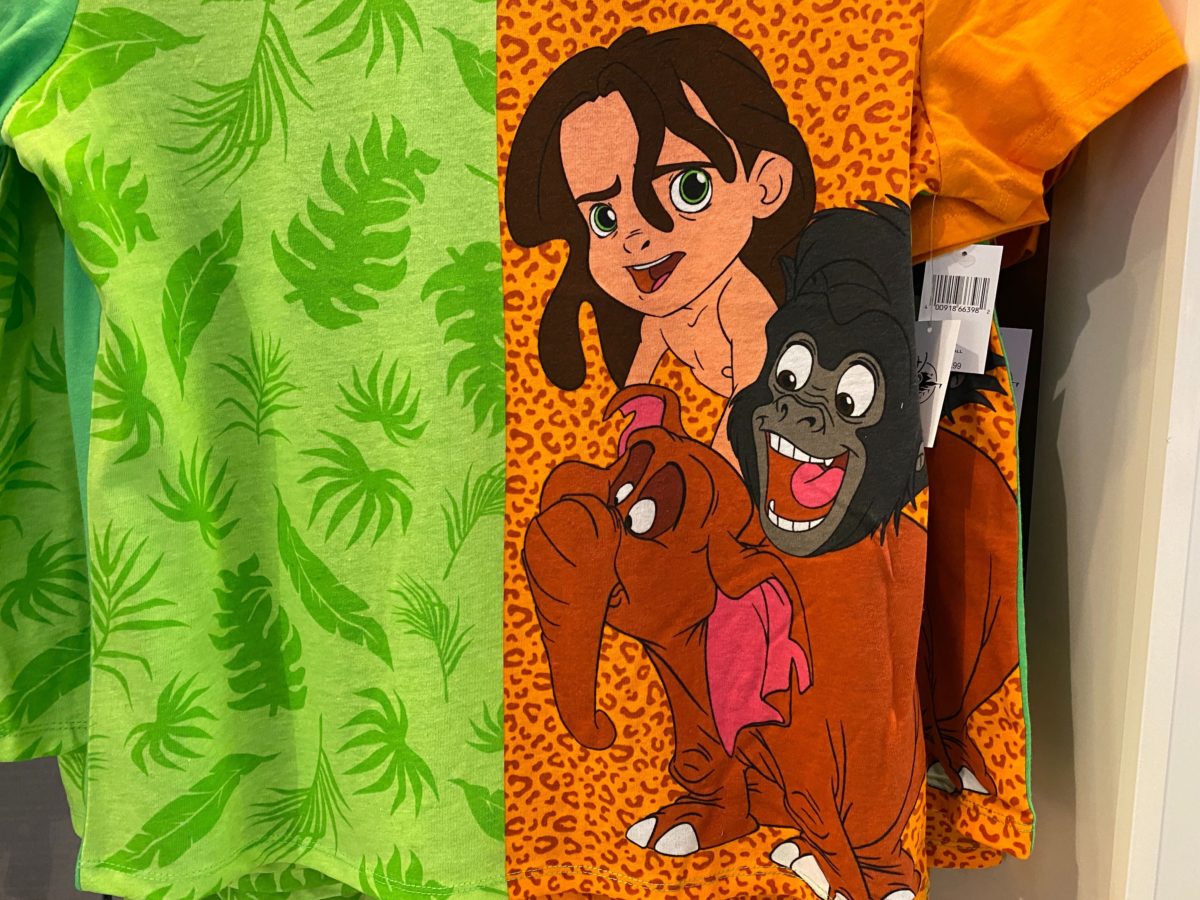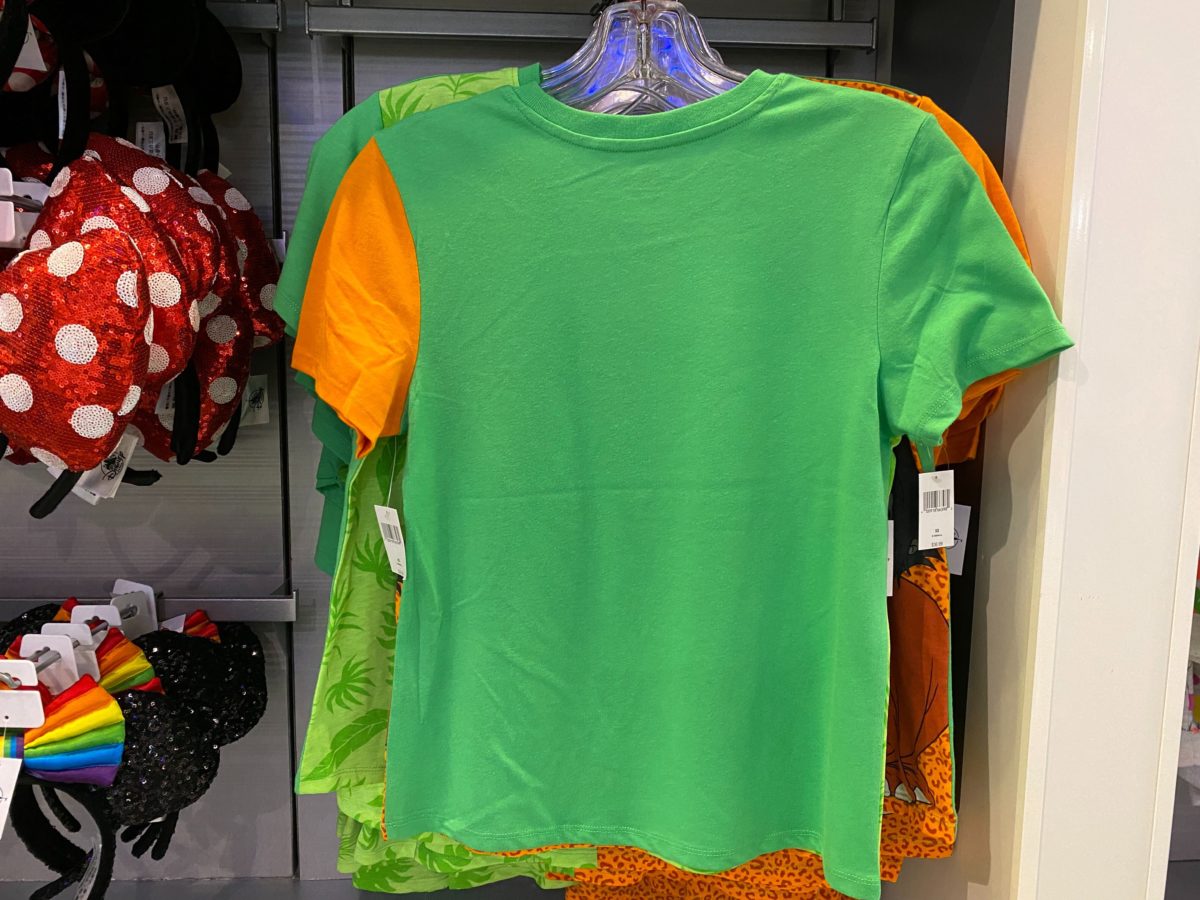 This bold green and orange top features a split design, with leaves, cheetah print and a big graphic of Tarzan, Terk and Tantor underneath the "Tarzan" title logo.
"Pocahontas" Shirt – $36.99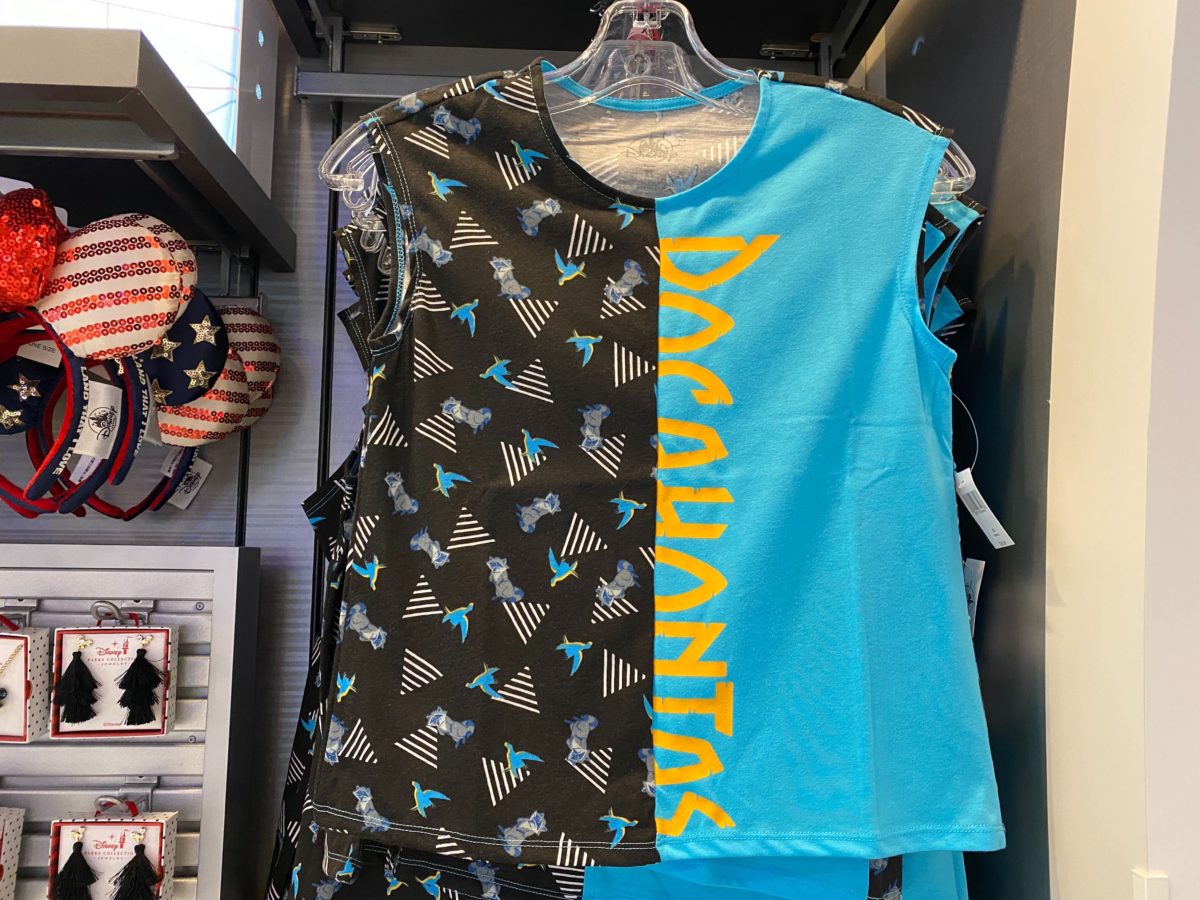 We also found this sleeveless "Pocahontas" top, which features a split in design down the middle. The left side of the shirt is an aqua shade of blue, with a bright yellow "Pocahontas" logo printed down the middle.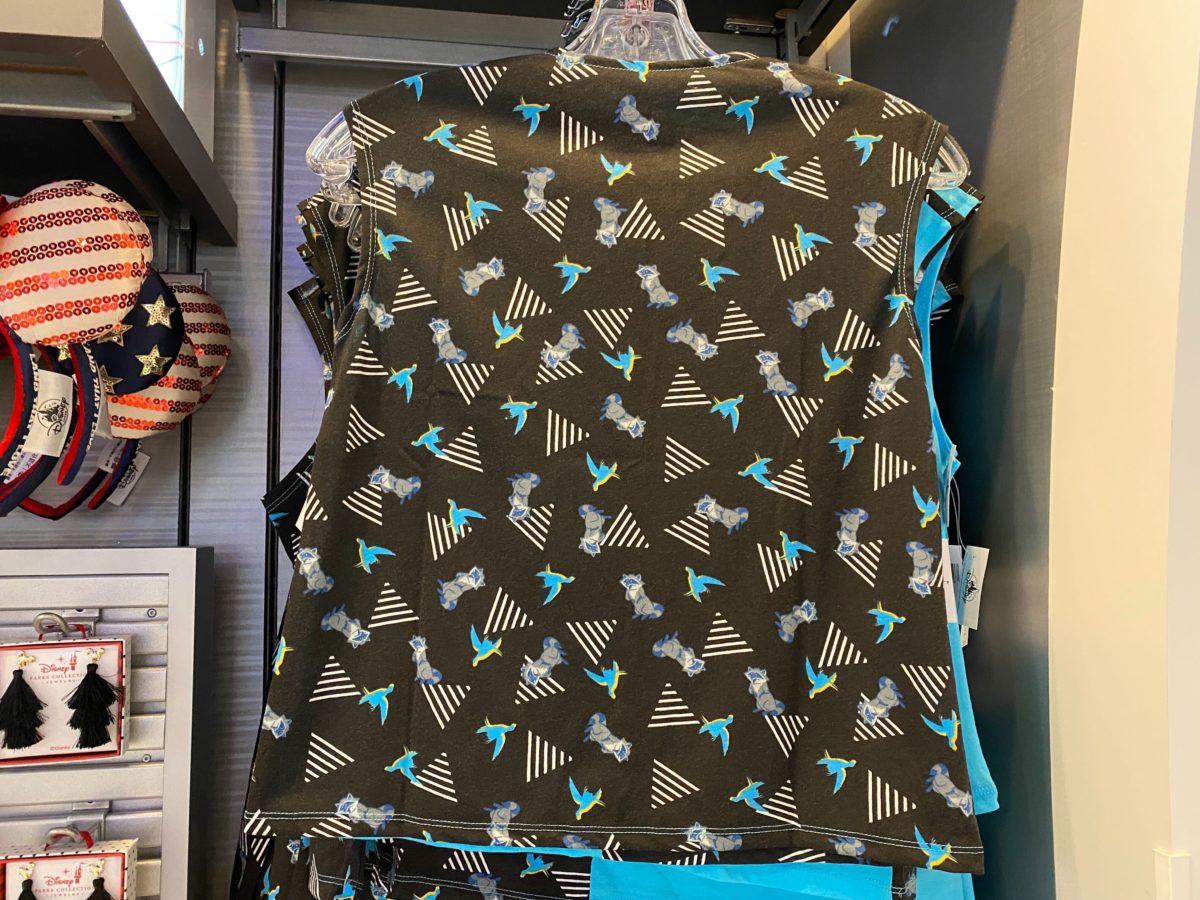 The right and back side of this shirt are black with a retro-inspired pattern which, upon closer inspection, features an adorable pattern of tiny Meeko and Flit icons.
"A Bug's Life" T-Shirt – $36.99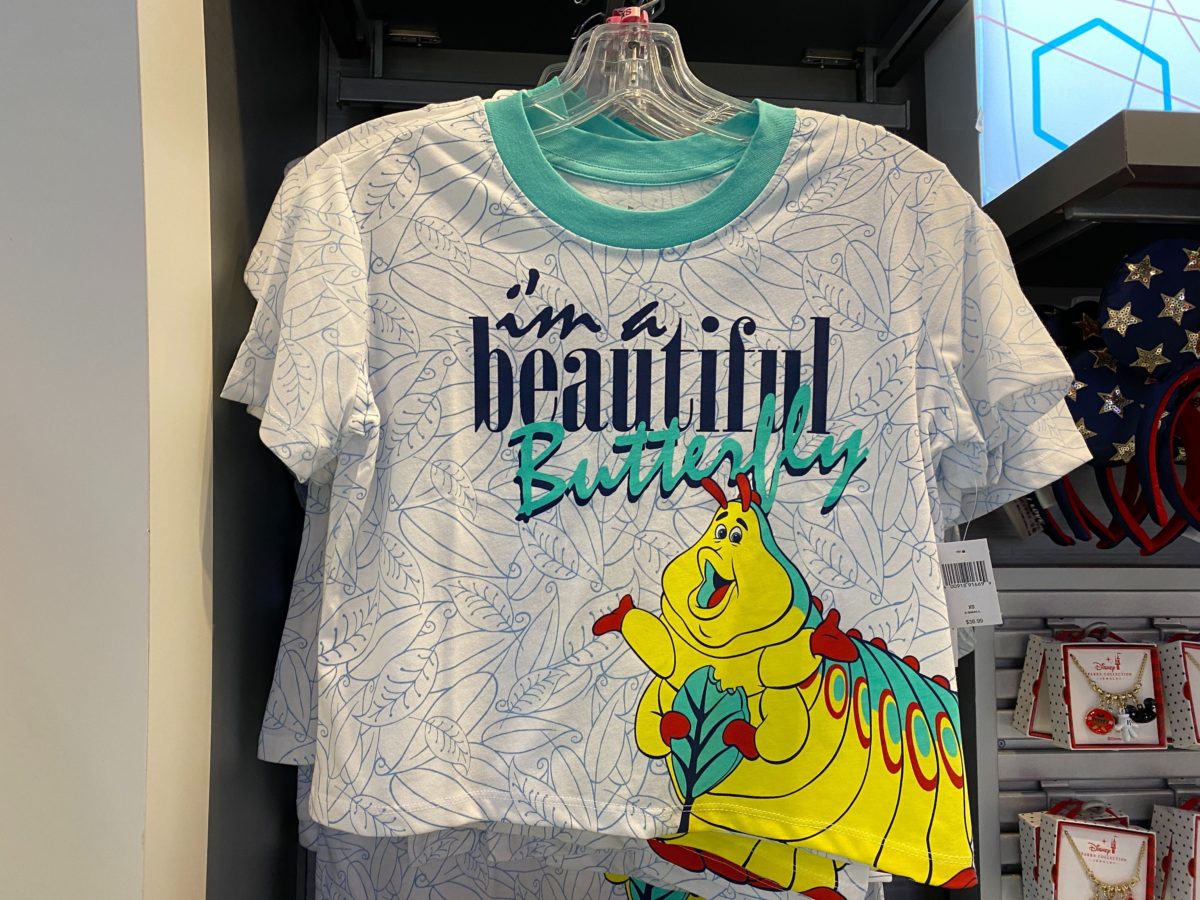 Last but not least, we found this amazing t-shirt, inspired by the movie "A Bug's Life".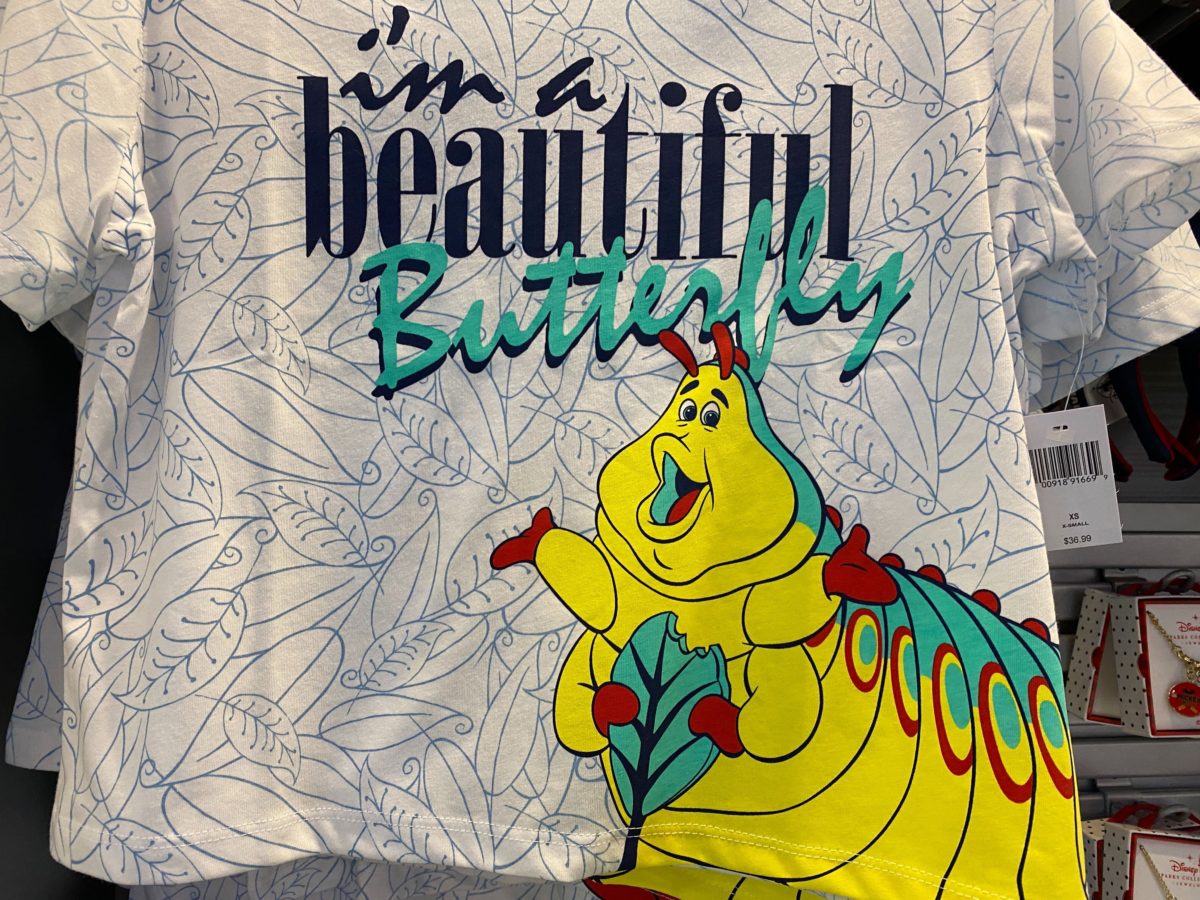 The front of the shirt features everyone's favorite caterpillar Heimlich, smiling brightly underneath his empowering quote "I'm a beautiful butterfly". You will be in this shirt!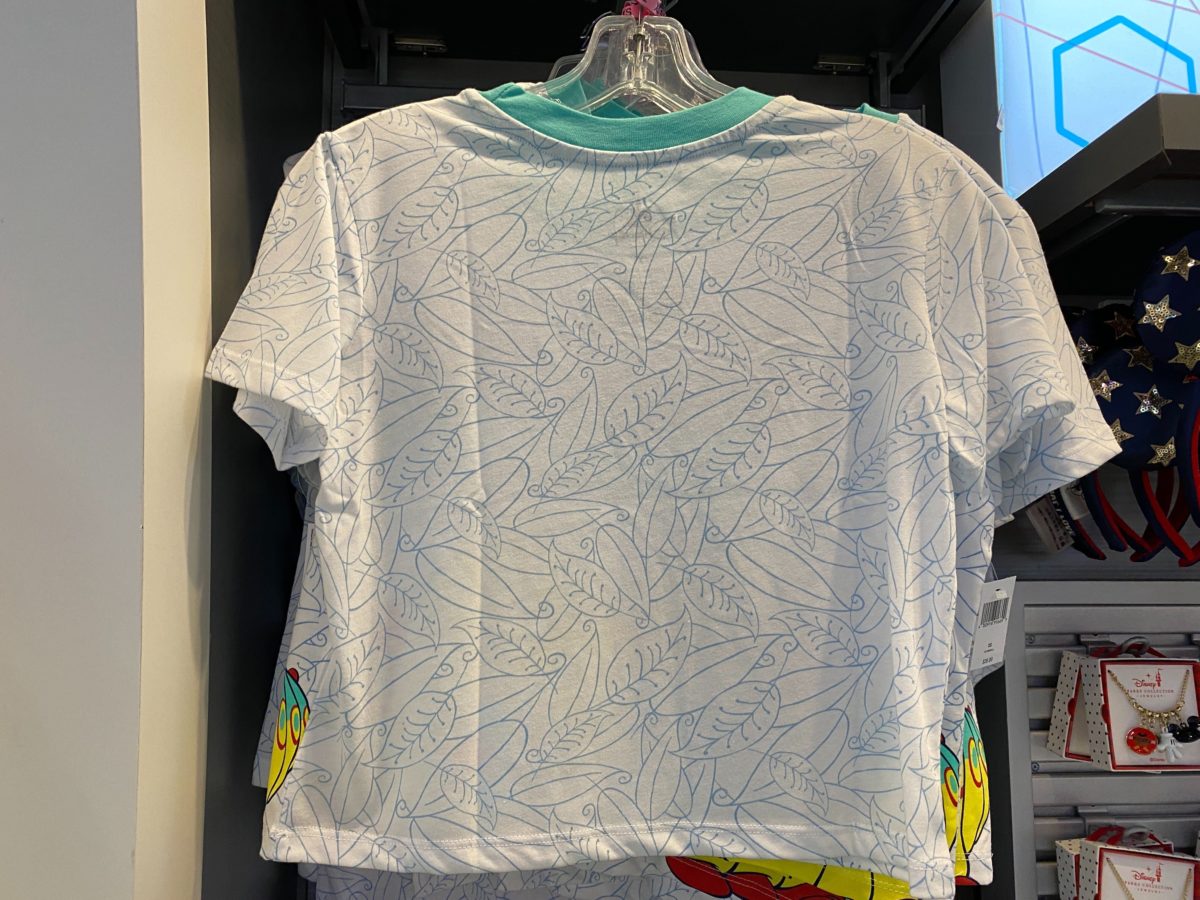 The rest of the shirt is white with an all-over leafy pattern, and a turquoise neckline.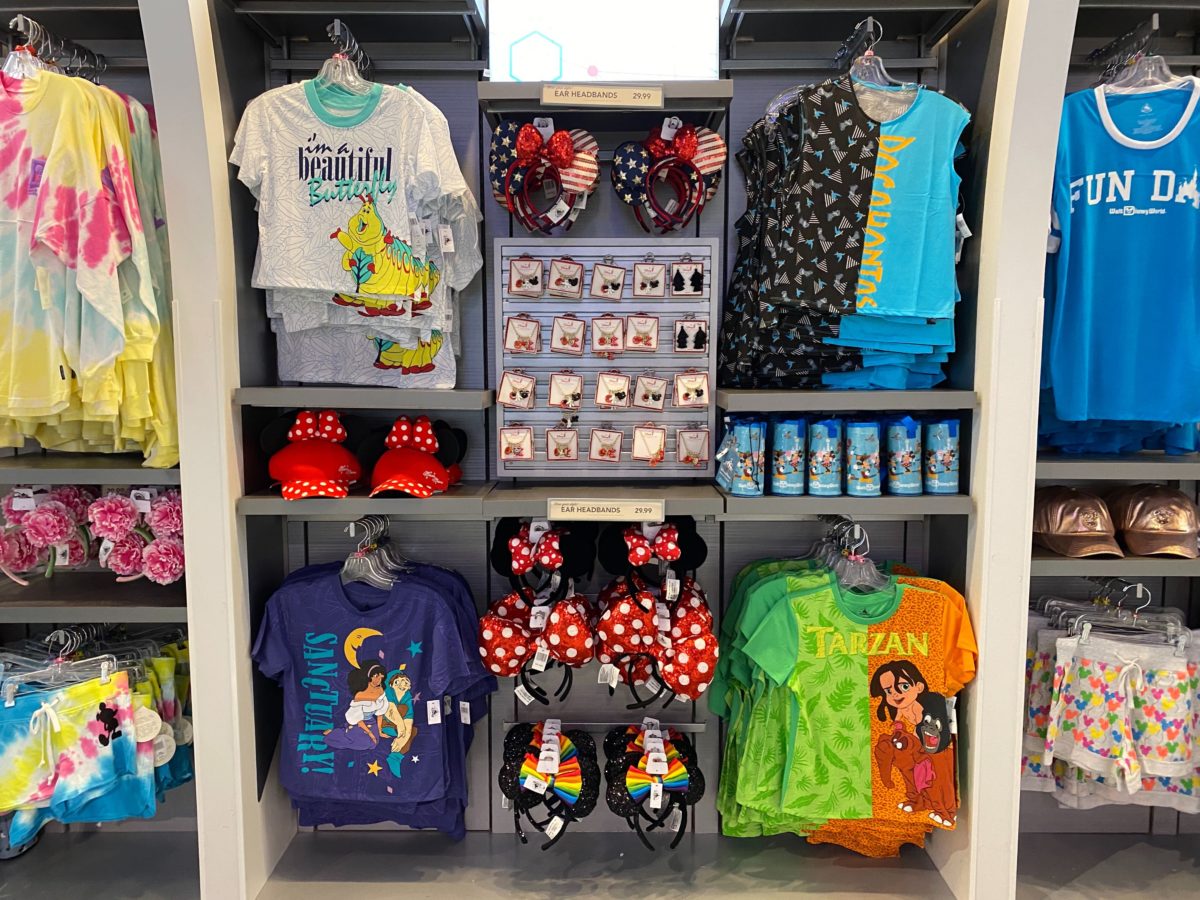 What do you think of this colorful new collection? None of these classic Disney movies tend to get much related merchandise, so we are pleased to see some representation. Also on the stand we found these new Americana Minnie Ears, so check those out next!