This post may contain affiliate links; please read the disclosure for more information.
If you're looking for something simple and stylish to keep you cool this summer while returning to the Disney Parks, you'll want to pick up this all new minimalist crop top!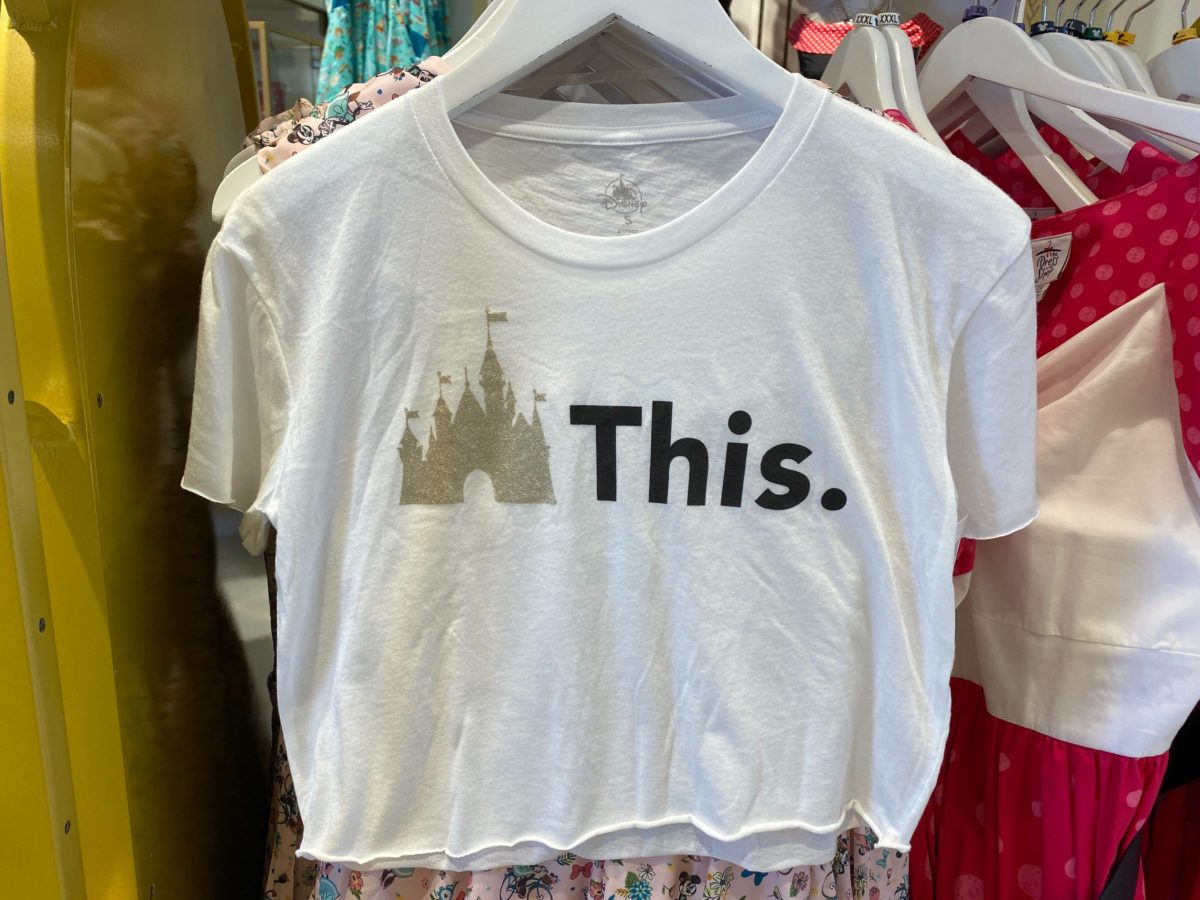 This lightweight white cropped top features a sparkly castle along with the bold black letters of "This." accompanying the silver glittery castle silhouette.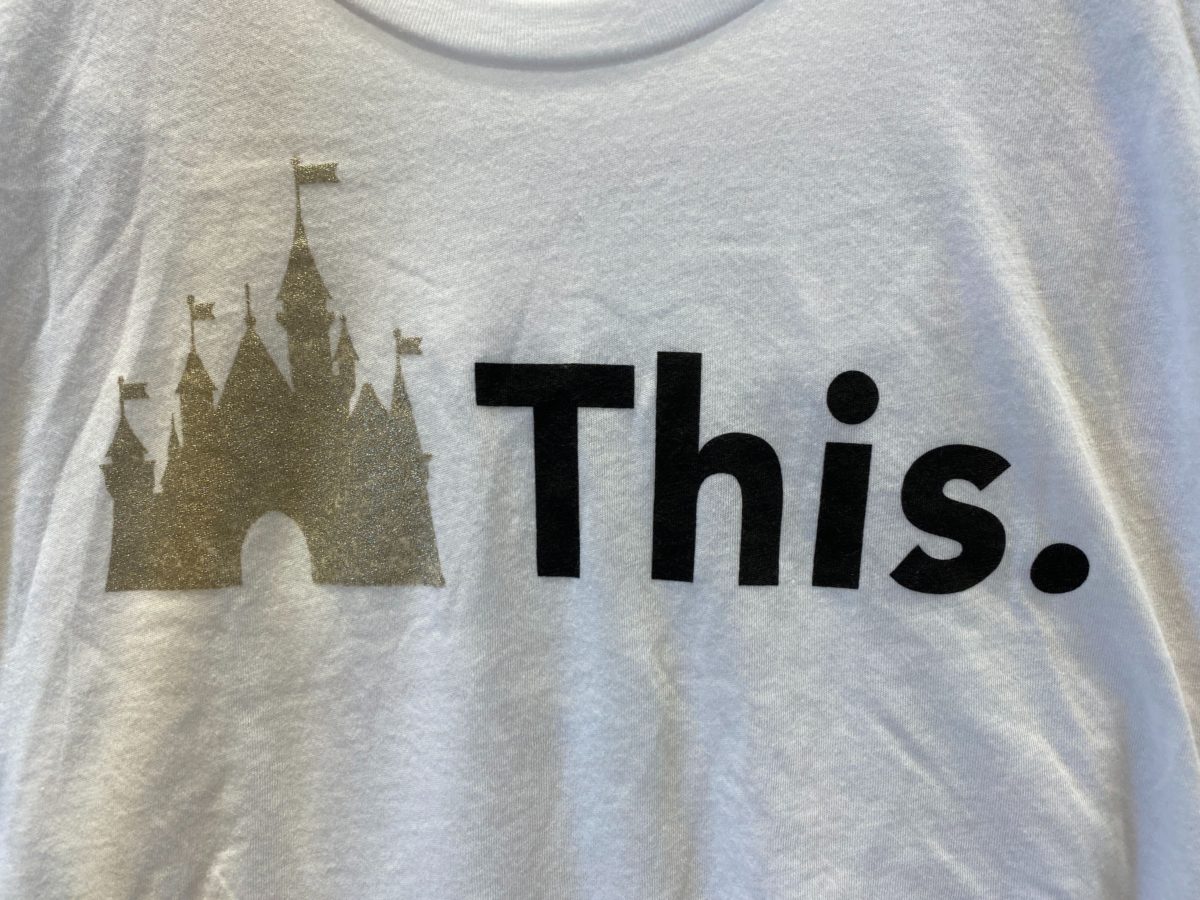 This simple style is sure to turn heads as you head back into the theme parks, making a bold statement that "This" is your magical place that you're finally returning to.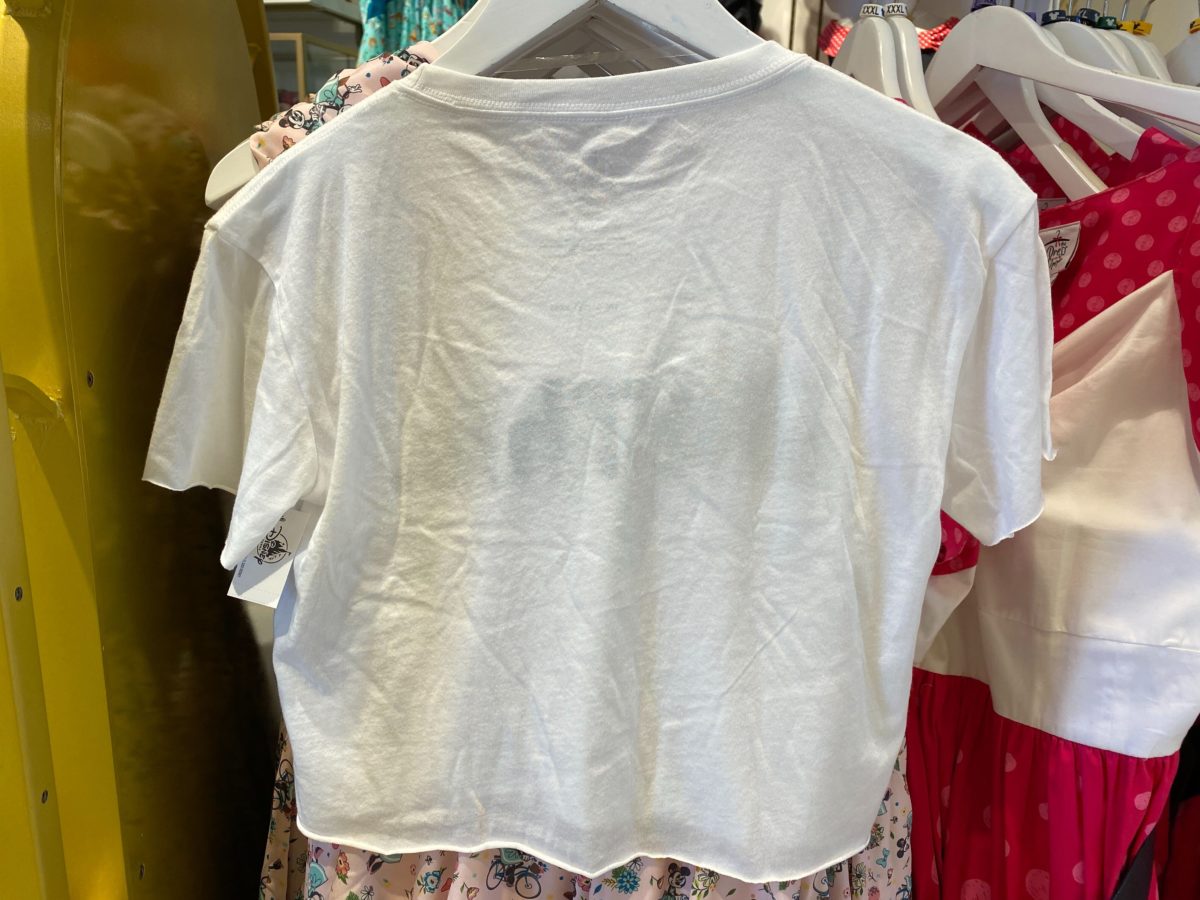 This cropped shirt costs $36.99 and was spotted at Legends of Hollywood in Disney's Hollywood Studios, where you can find plenty of fun and stylish accessories to pair with this simple shirt!