Fashionistas and fans of the latest trends in Disney merchandise are sure to head straight for Uptown Jewelers when taking a trip down Main Street, USA.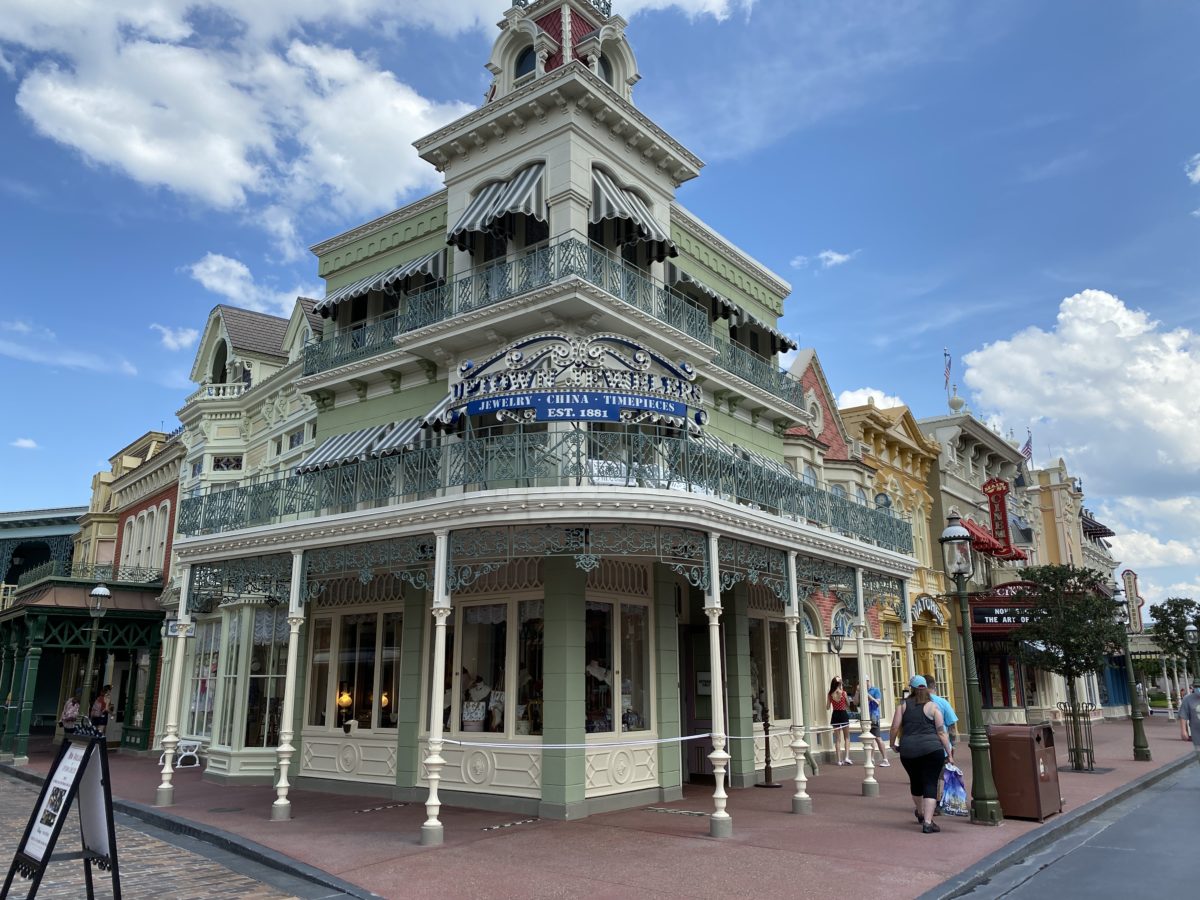 As part of the original group of stores to reopen with the Magic Kingdom officially on July 11, 2020, Uptown Jewelers, like all merchandise locations around the Walt Disney World Resort, needed to introduce social distancing into their shopping environment.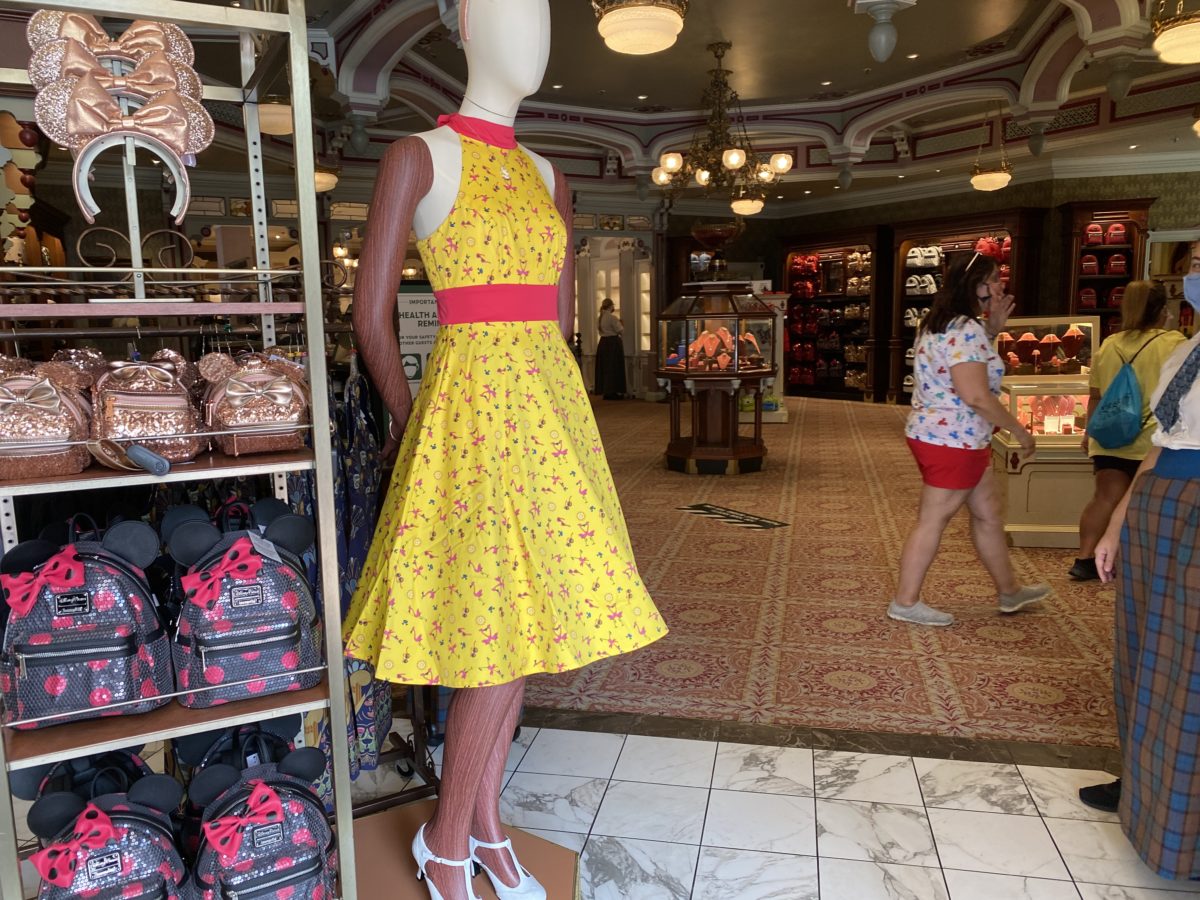 Currently, there are entrance and exit only designated doors and a traffic flow set up for the building. Also, as you enter inside, hand sanitizer is available just inside the store for guests to use.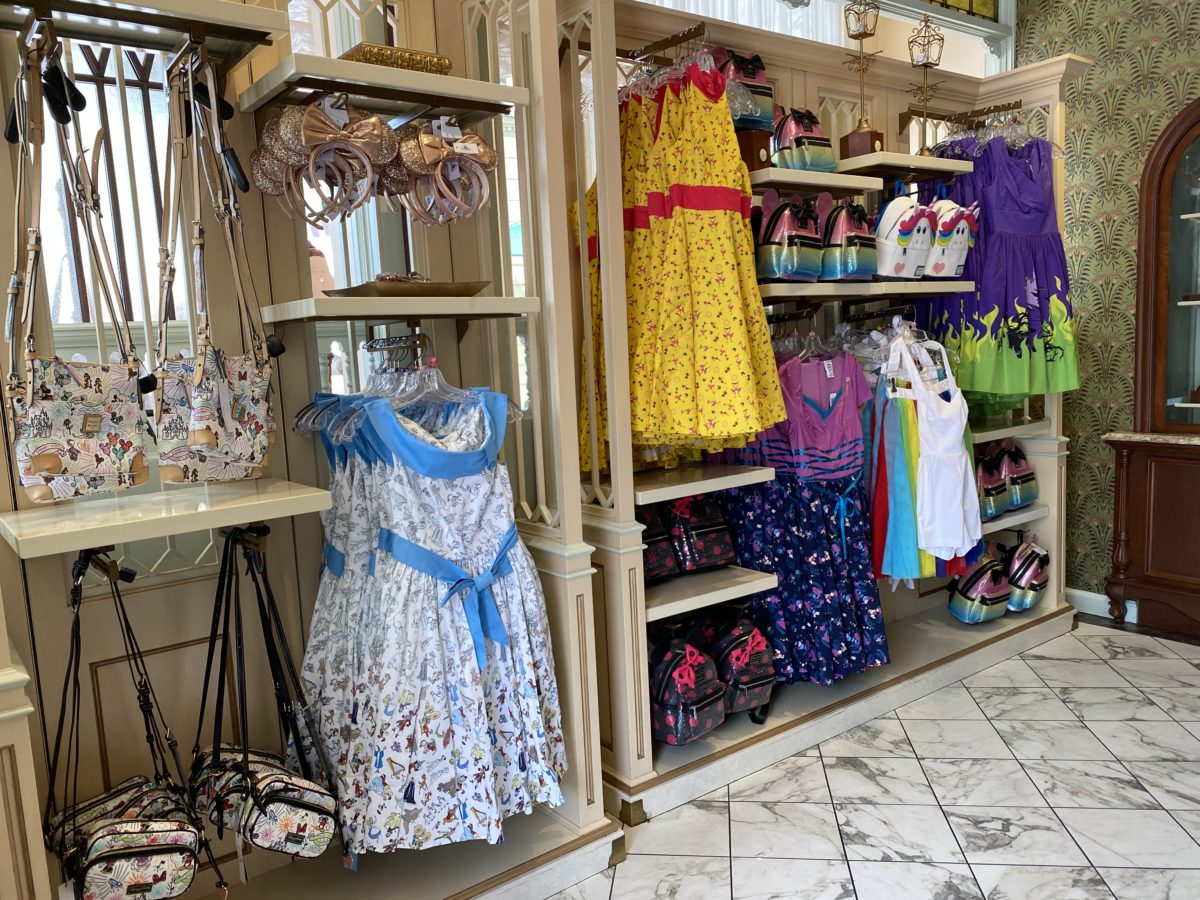 The popular Dress Shop dresses are still at the front of the store, enticing guests to come in and take a look at all of the stylish merchandise. Did you see the brand new dress featuring the classic attraction the Jungle Cruise?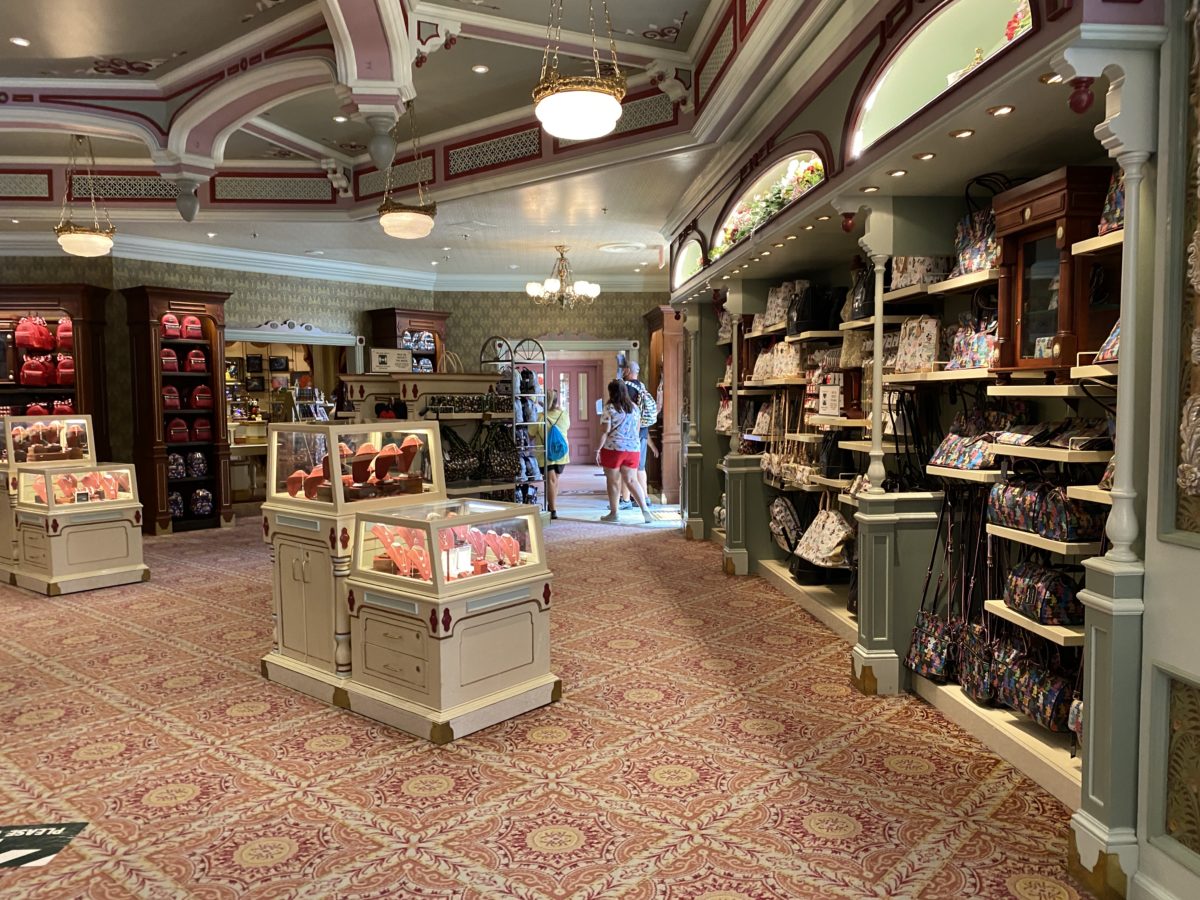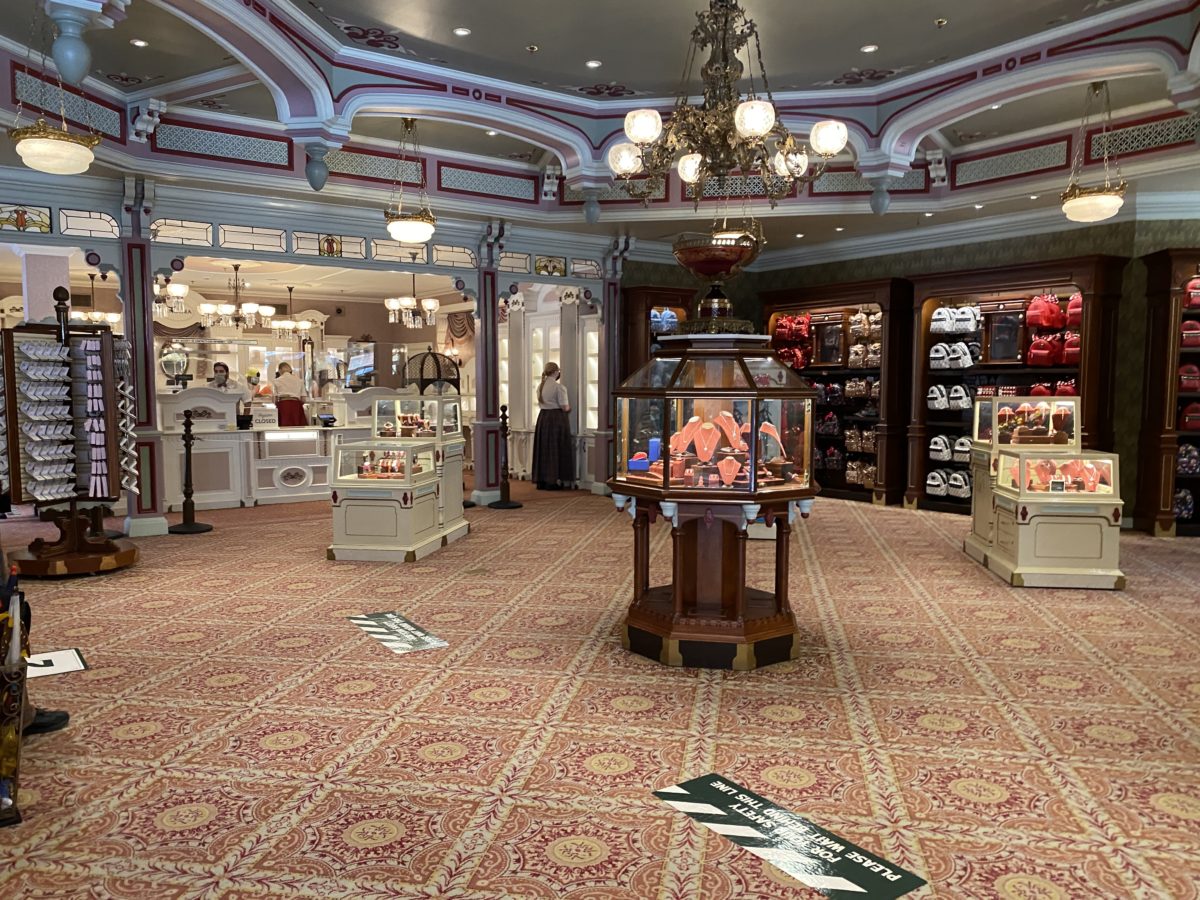 Merchandise displays have been spread out throughout the shop, giving guests a bit more room to move around and spread out from one another while shopping, giving them the ability to keep a safe six feet from one another while inside.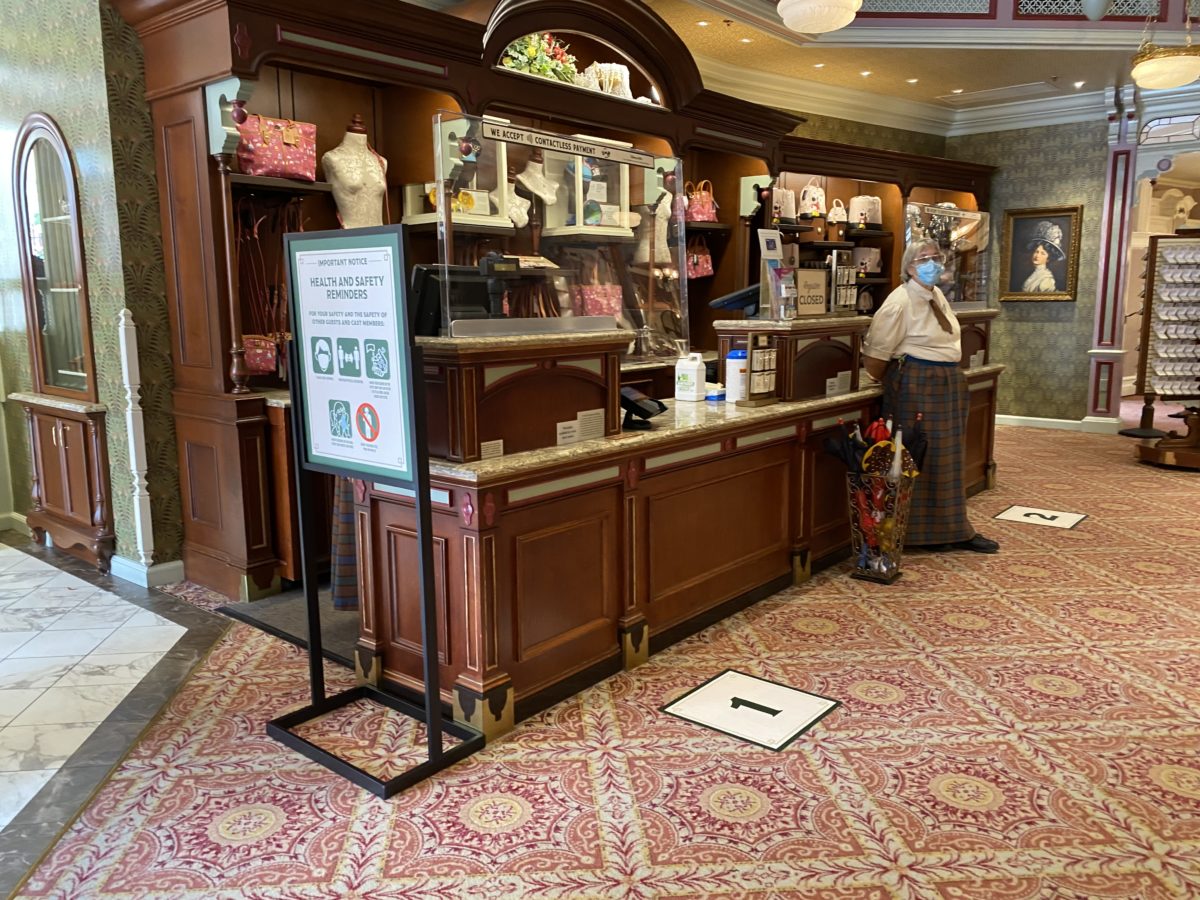 The register features social distancing guides showing guests where to stand as well as plexiglass dividers to separate Cast Members and guests. Contactless payment is encouraged.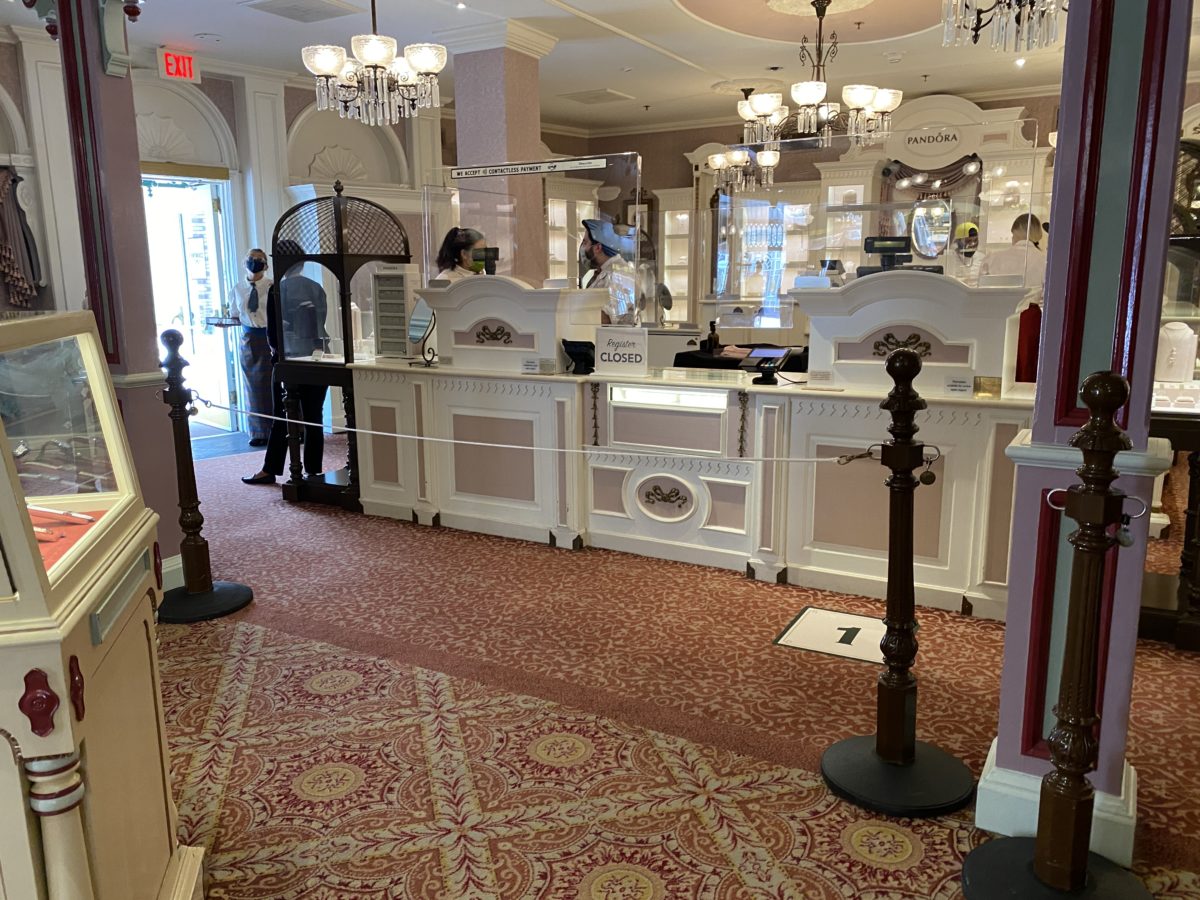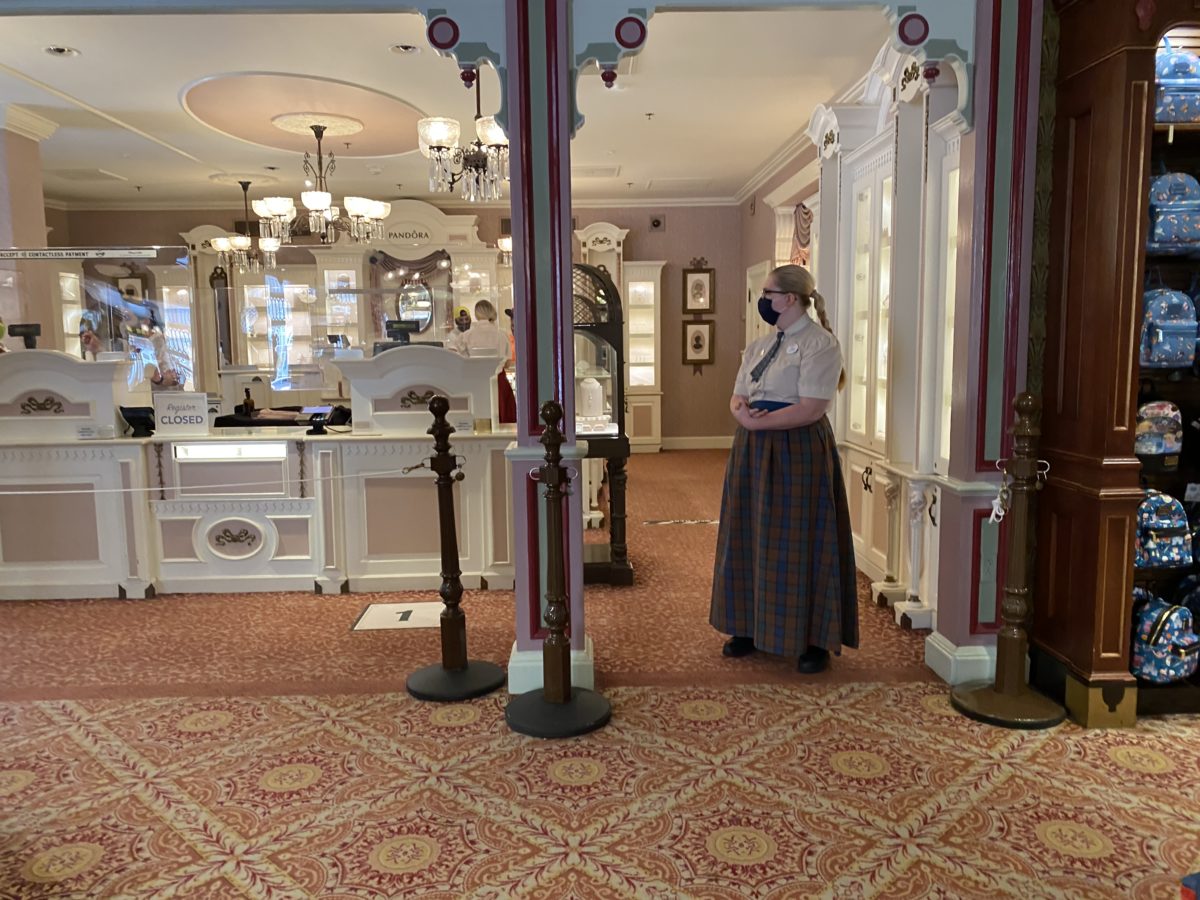 Pandora, while usually sharing a space with Uptown Jewelers, now has a rope barrier separating them from the store. This is the exit from the Pandora area, which leaves you in Uptown Jewelers.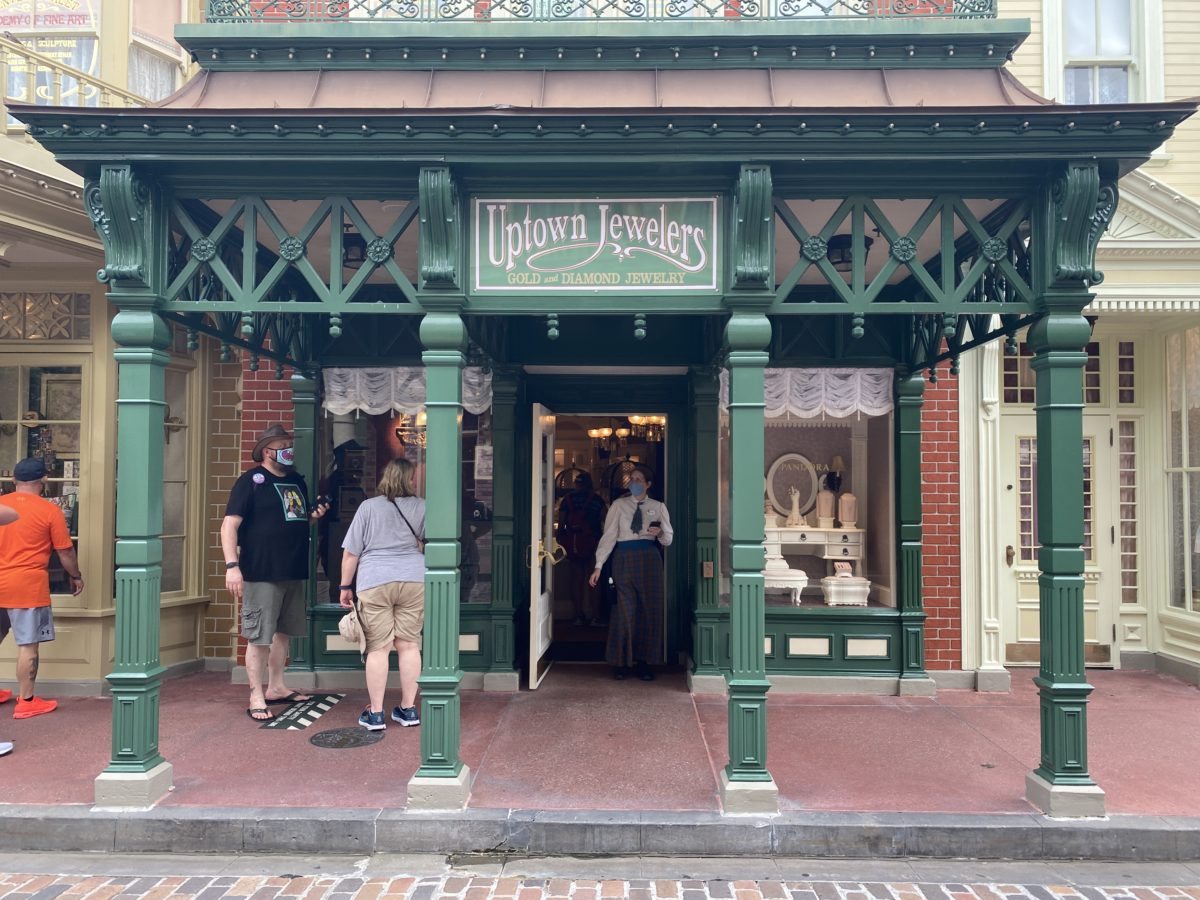 In order to shop at Pandora, you now have to enter from outside.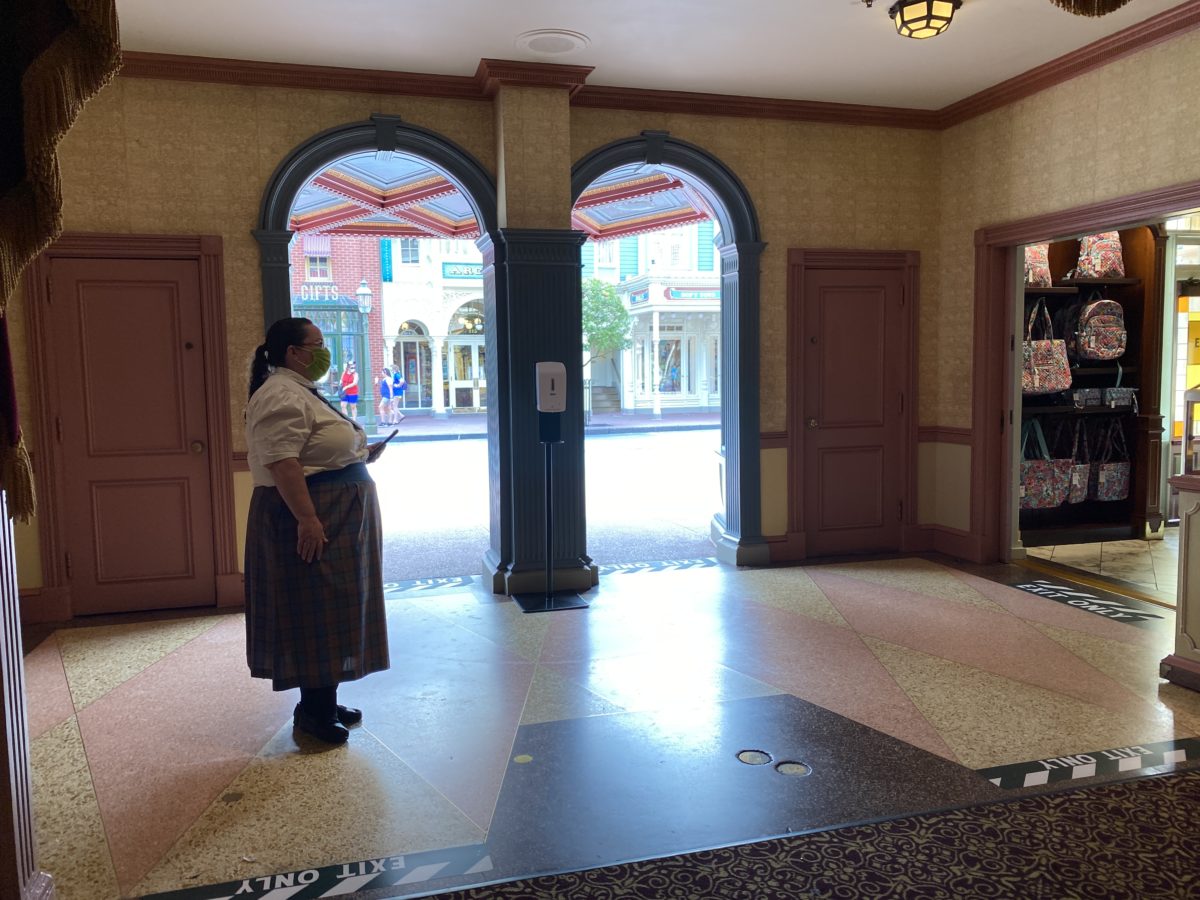 The exit for Uptown Jewelers and Pandora is also shared by Main Street Cinema, the Art of Disney Store that is part of this building.
What is your next must-have piece of fashion from Uptown Jewelers? Let us know in the comments!