This post may contain affiliate links; please read the disclosure for more information.
A new pin trading starter set featuring Winnie the Pooh and his friends has dropped into Disney Springs.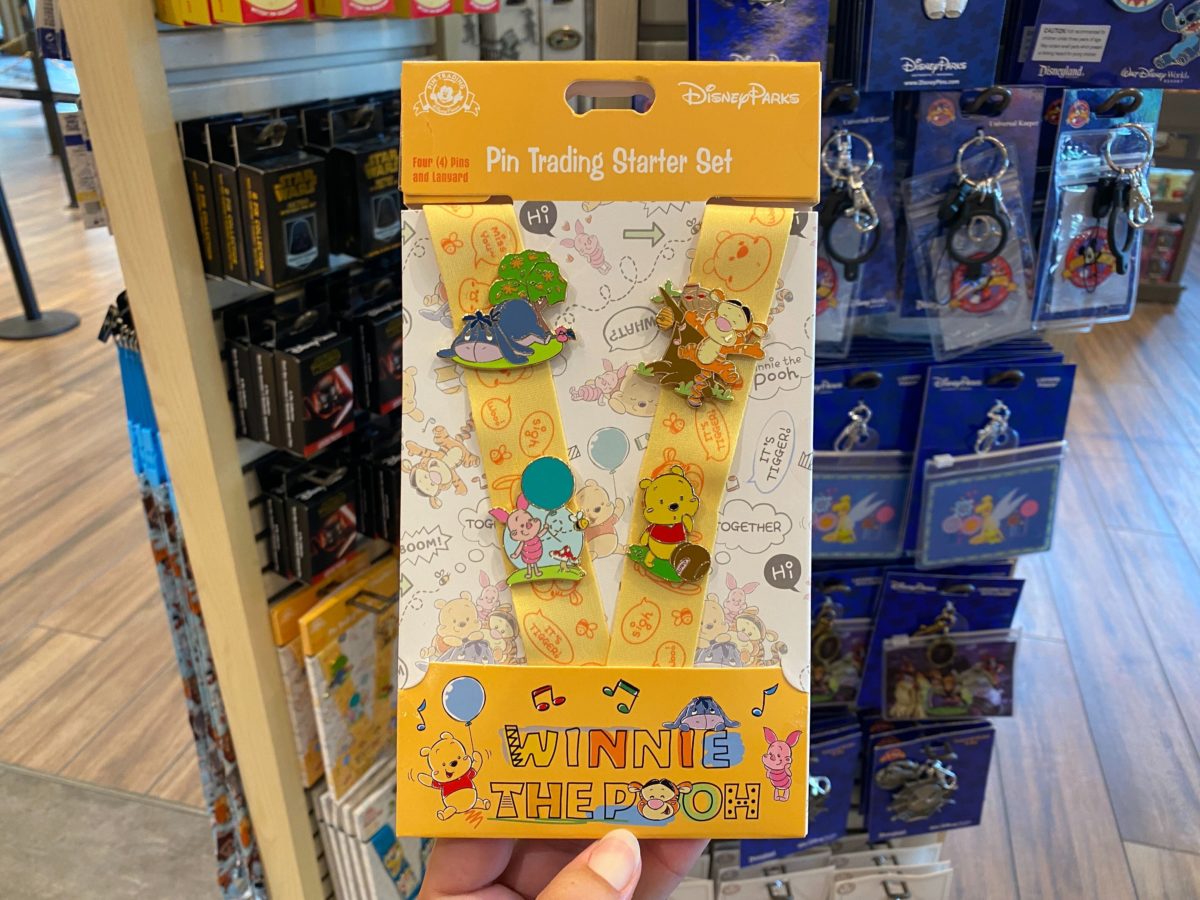 This starter set is perfect for any kids getting started with trading or adults who like the silly old bear. The pins feature extra cute versions of Eeyore, Tigger, Piglet, and Winnie the Pooh.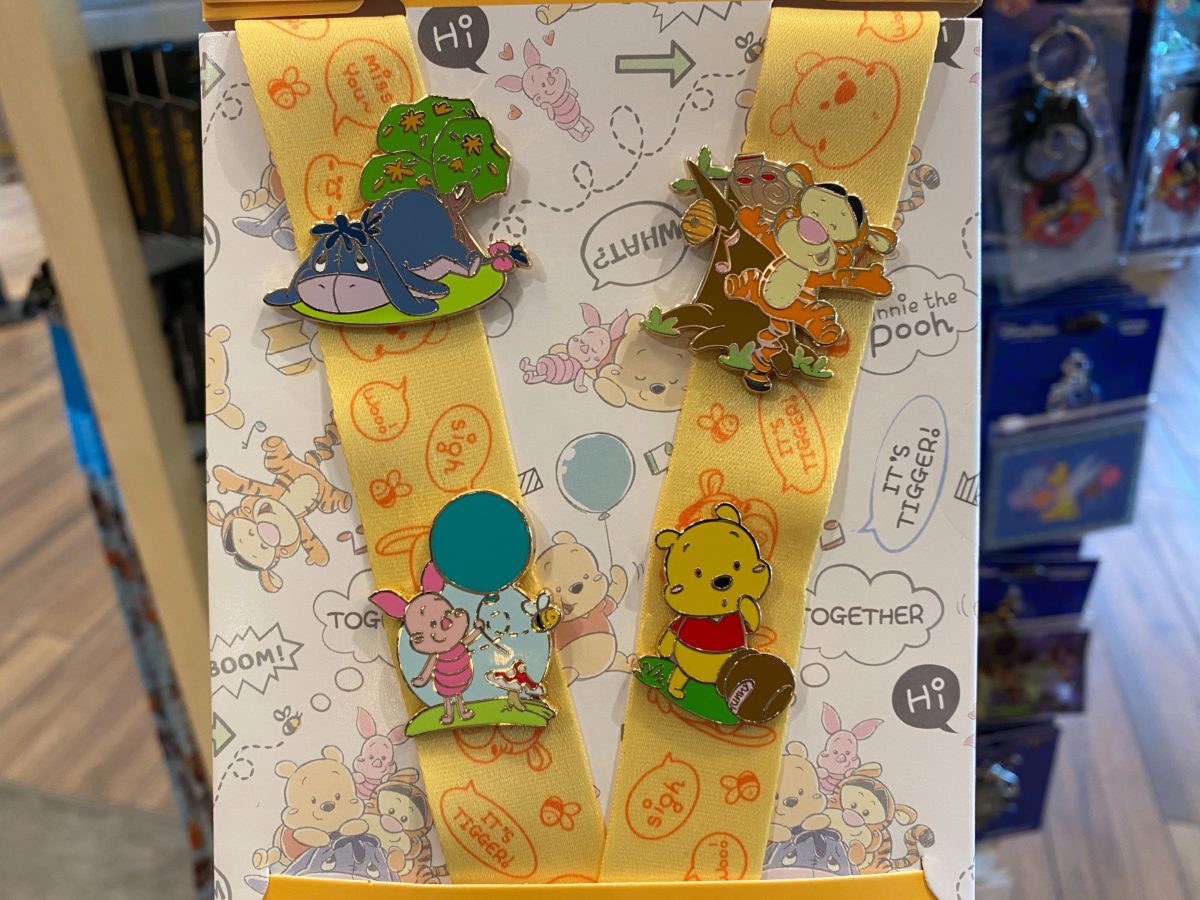 The yellow lanyard is covered with bees and speech bubbles.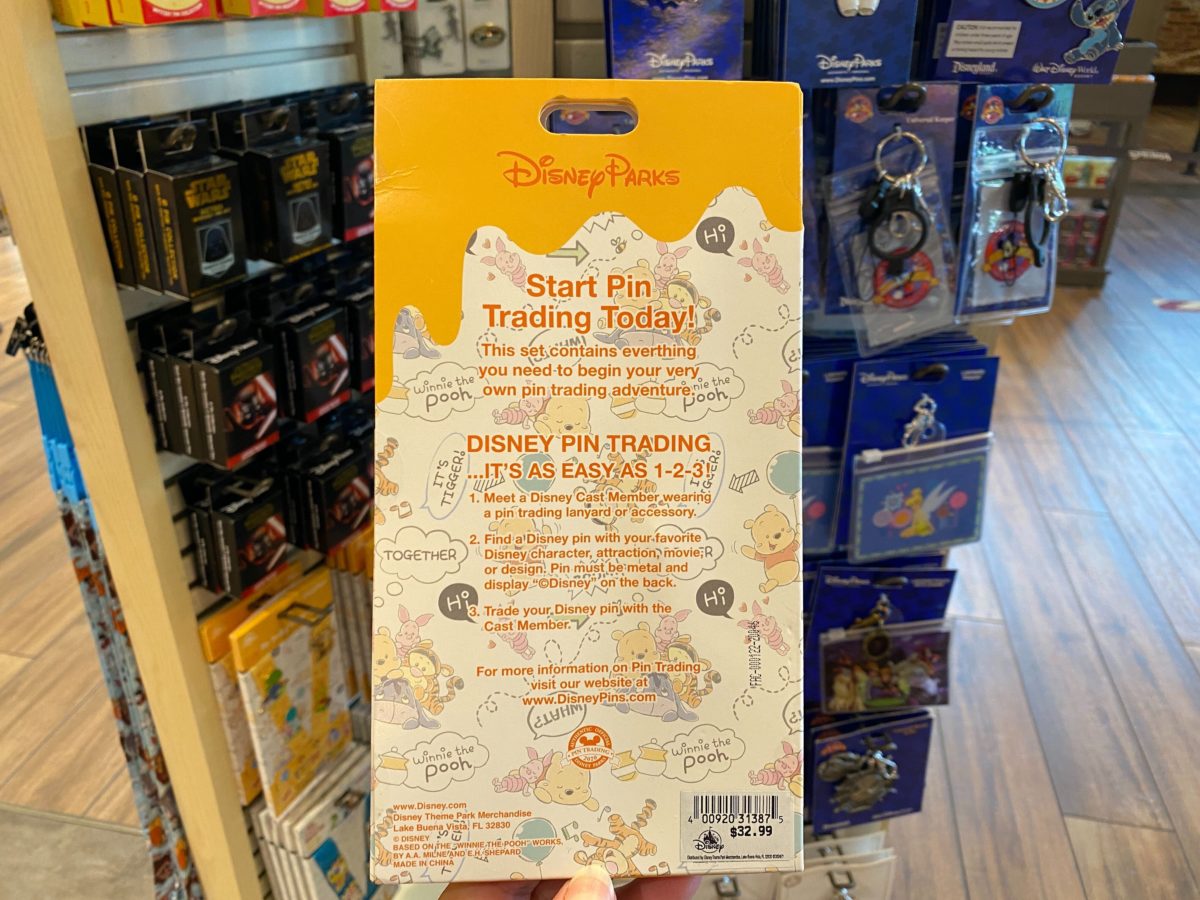 This set is $32.99 and includes four pins and a lanyard. We found it at World of Disney in Disney Springs. Will you be picking it up on your next visit?