Could Primeval Whirl not be reopening for a while? The latest park map from Disney's Animal Kingdom might suggest so.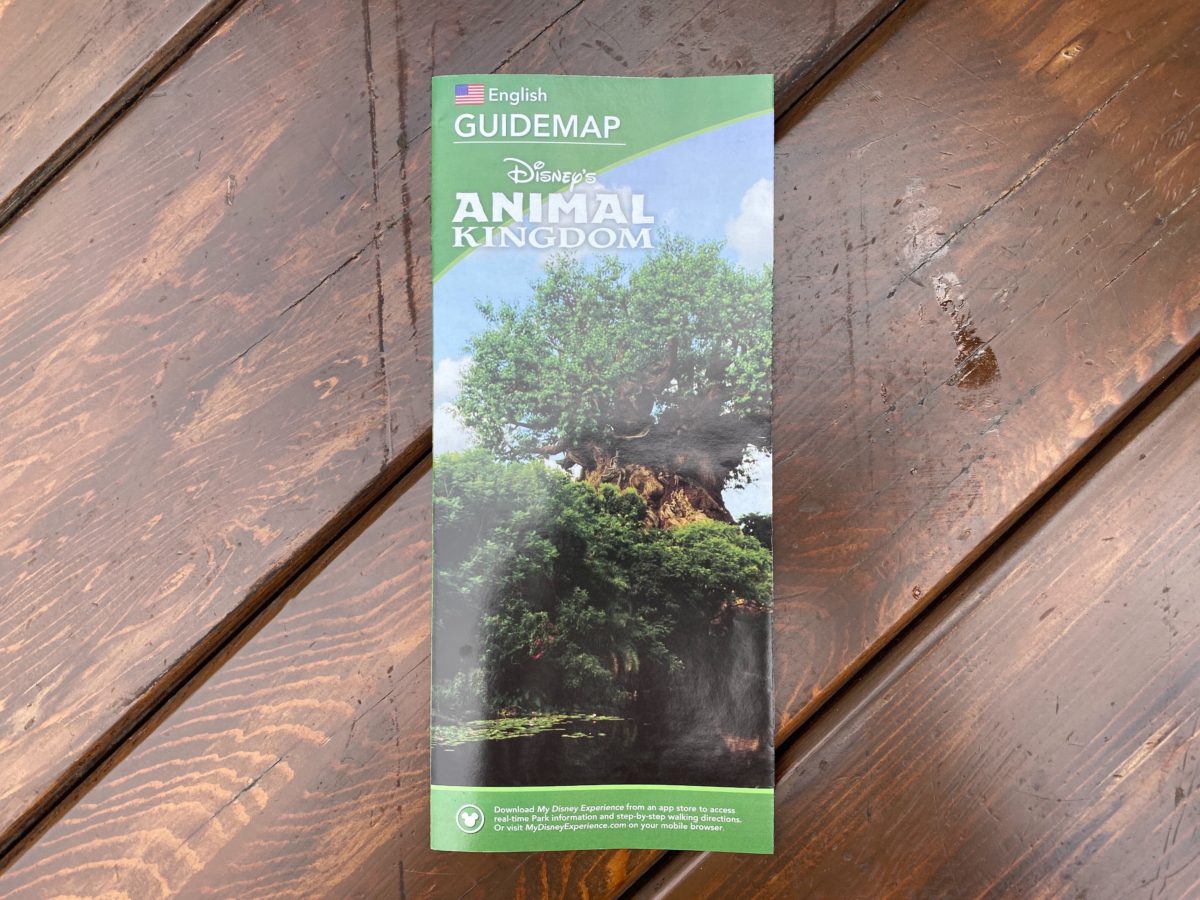 The attraction doesn't appear on the latest park map, nor is it listed in the descriptions.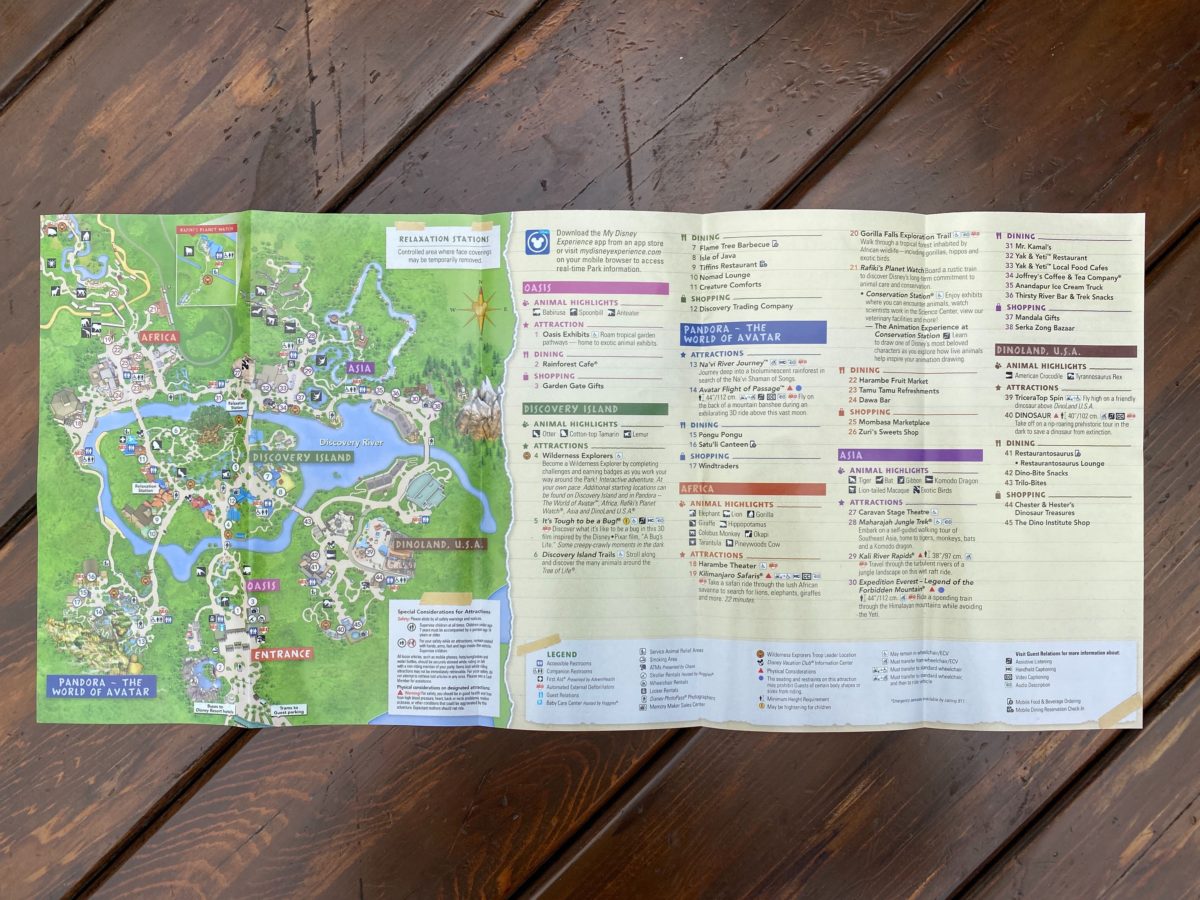 The attraction entered seasonal operation last Fall. Its removal from the listing could be an indication that with the park operating with reduced capacity due to the COVID-19 pandemic, Disney may prefer not to open the ride for the foreseeable future.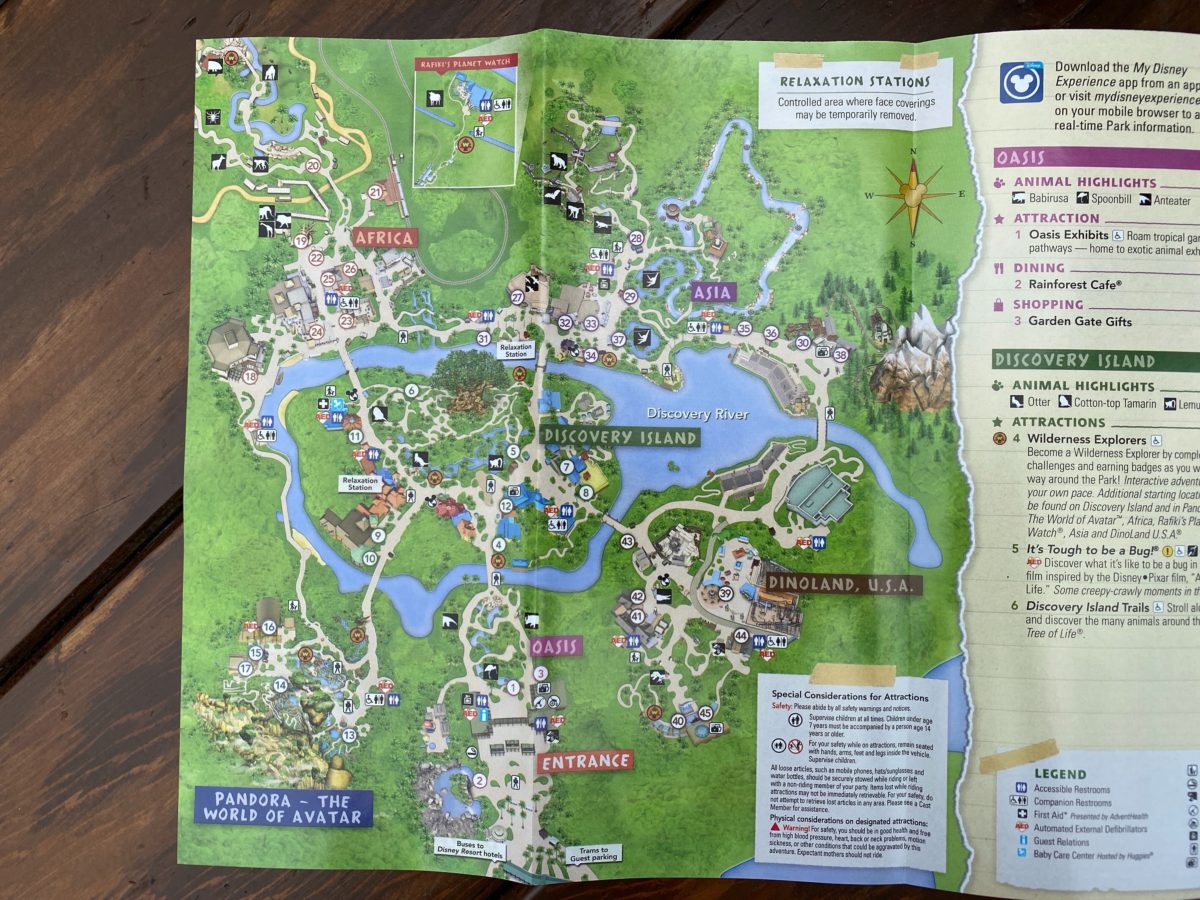 The structure itself is partially obscured by the name of DinoLand, U.S.A.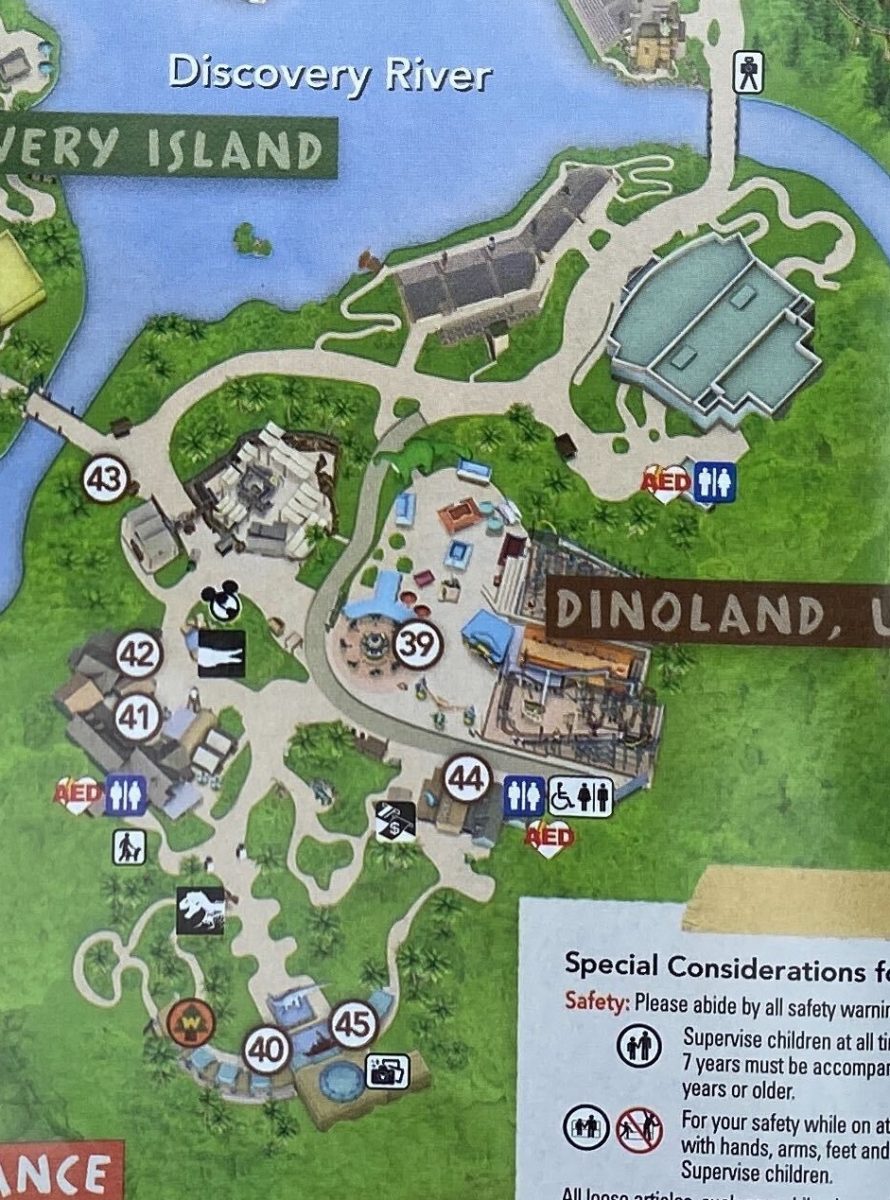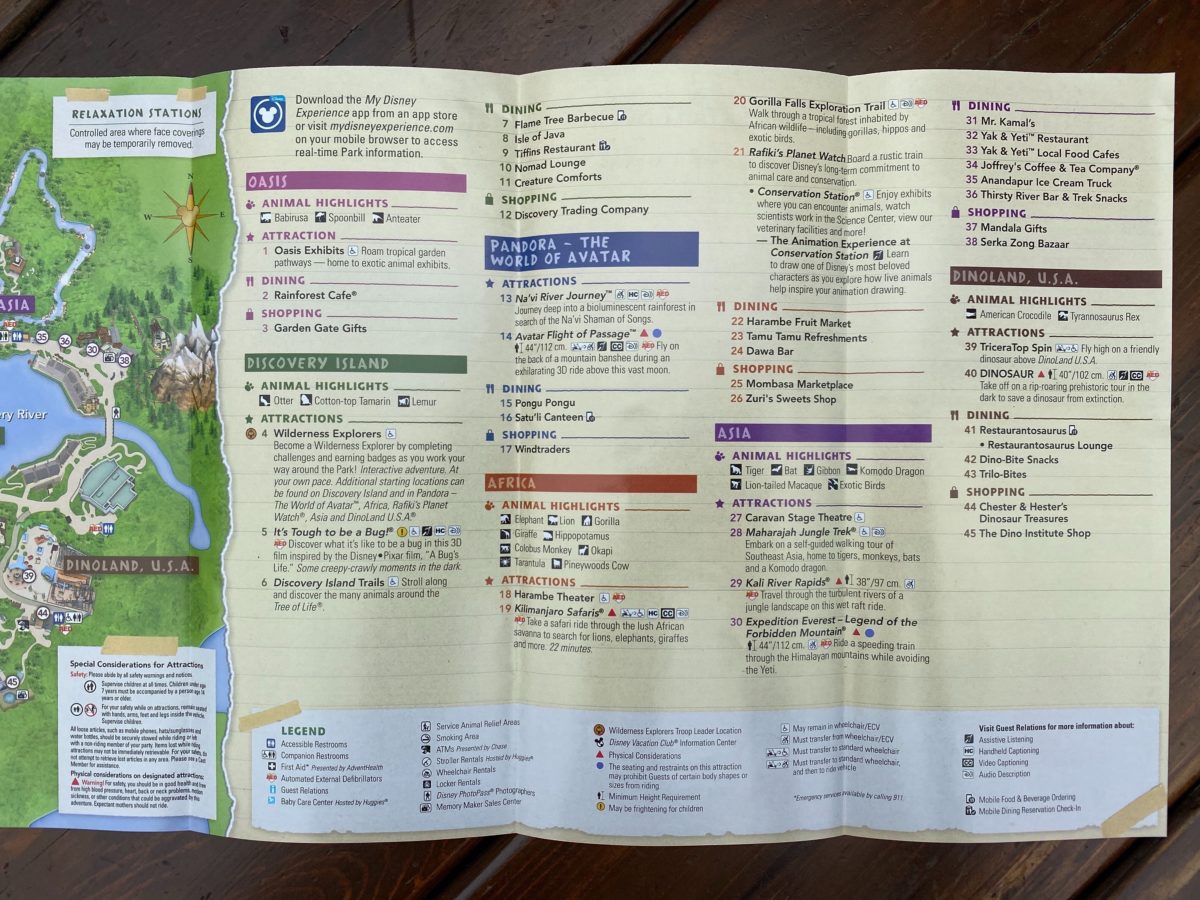 Meanwhile, DINOSAUR and TriceraTop Spin remain listed.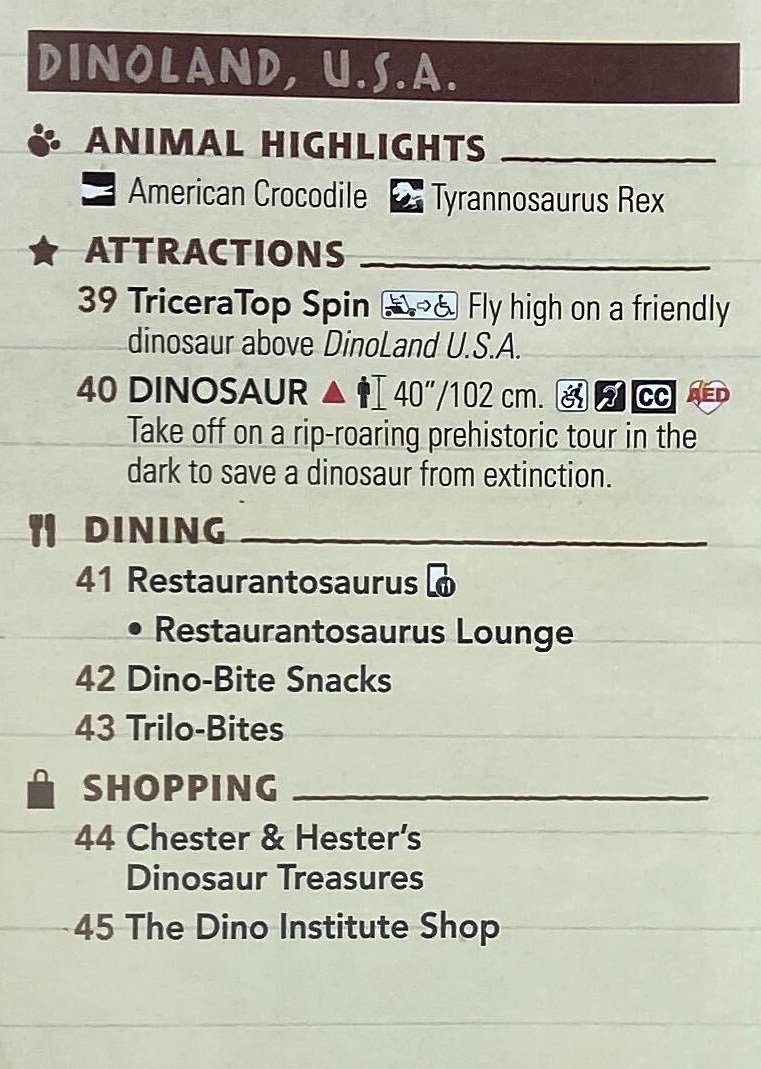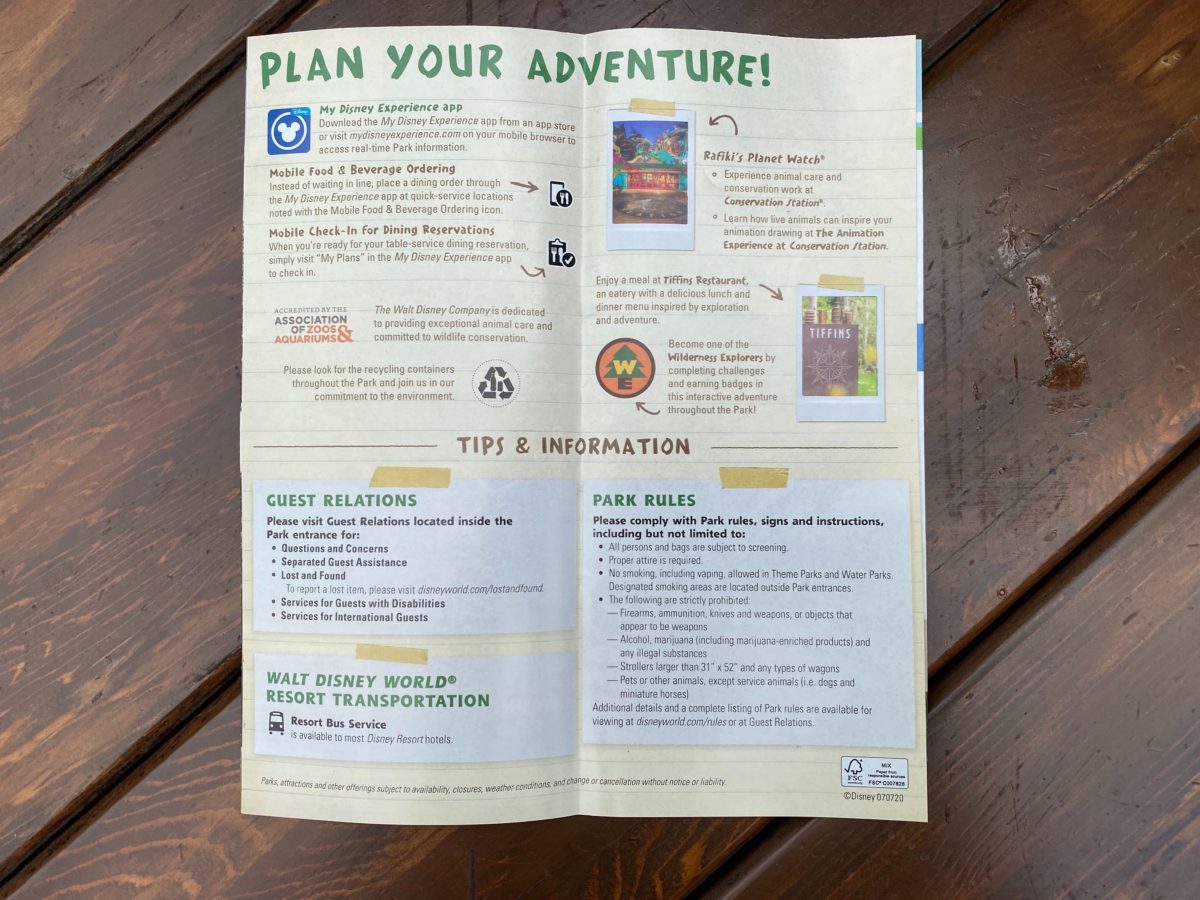 Meanwhile, the back of the map relays a COVID-19 warning and health and safety information.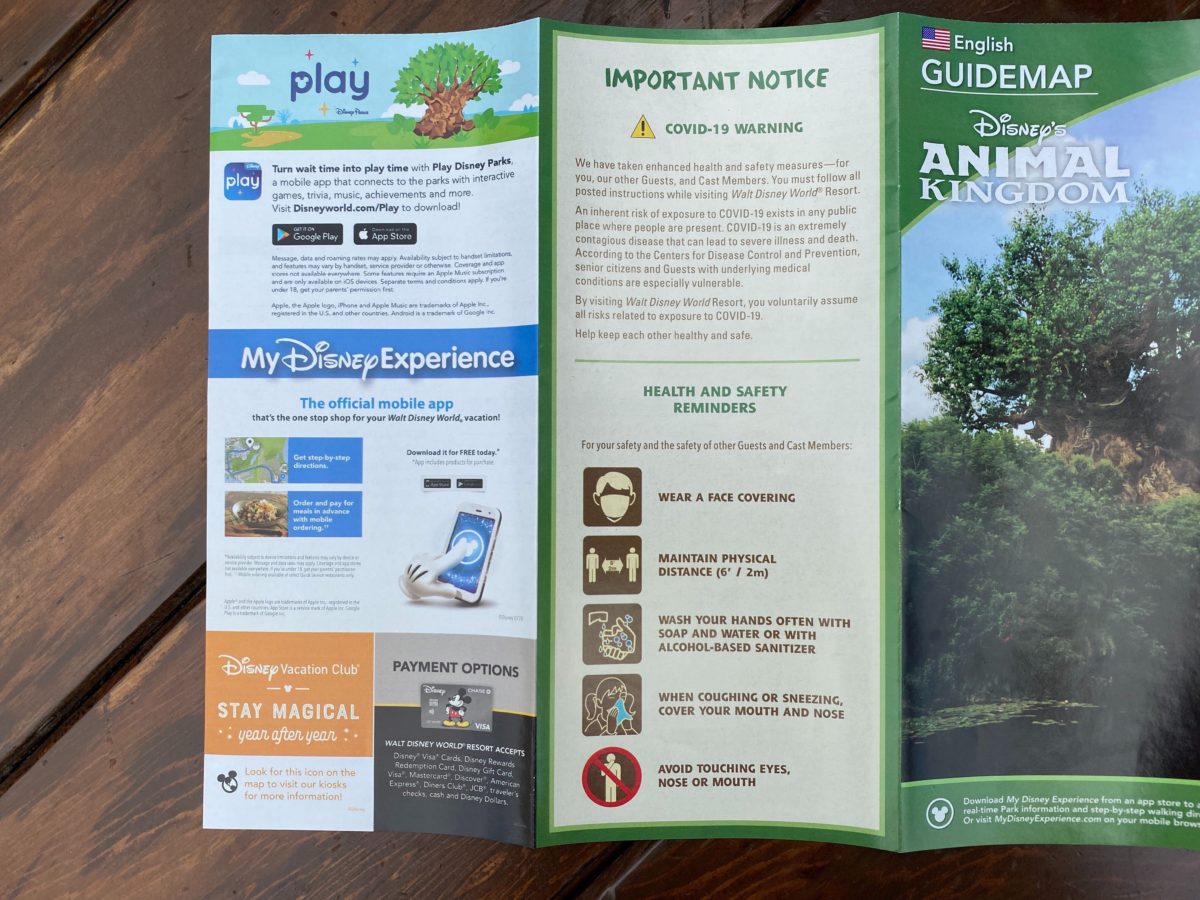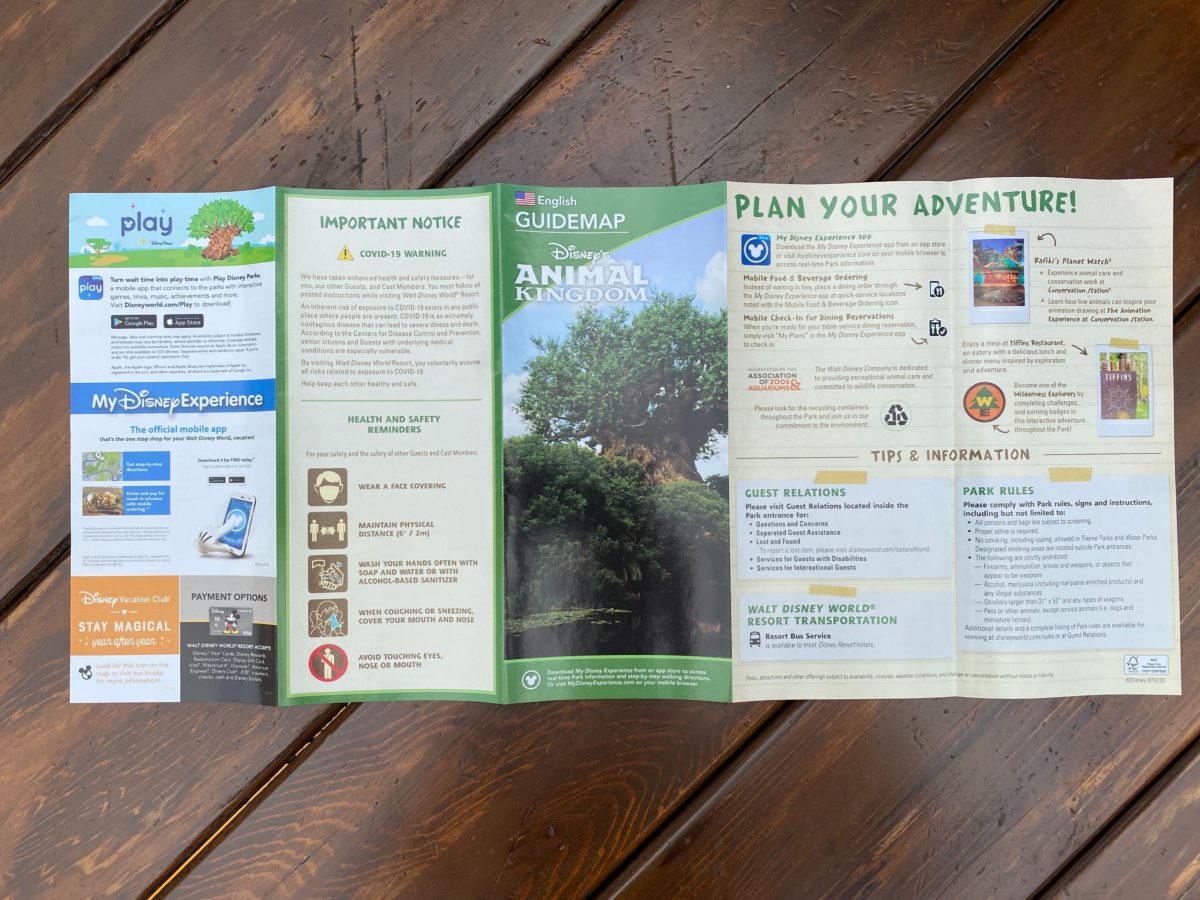 As our reporters visited Disney's Animal Kingdom today, the attraction remained closed, though the lights were on.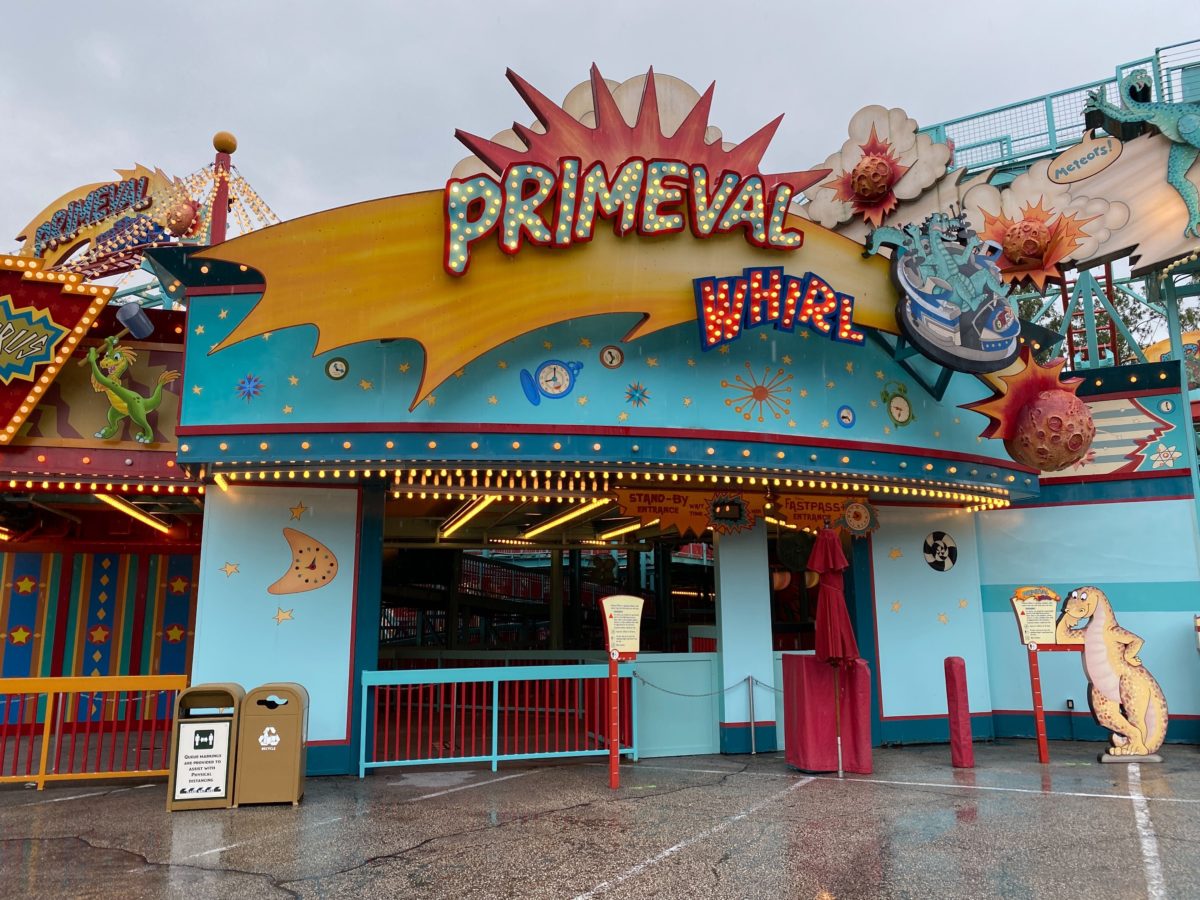 Keep reading WDWNT for continuing coverage of everything going on at Disney's Animal Kingdom.