Greetings from the China pavilion in the World Showcase at EPCOT! When we visited during the Cast Member previews, Reflections of China was the only thing not affected by the lack of cultural representative Cast Members. Still wanting to immerse ourselves into the culture, we decided to seek out some shade and head inside to view Reflections of China.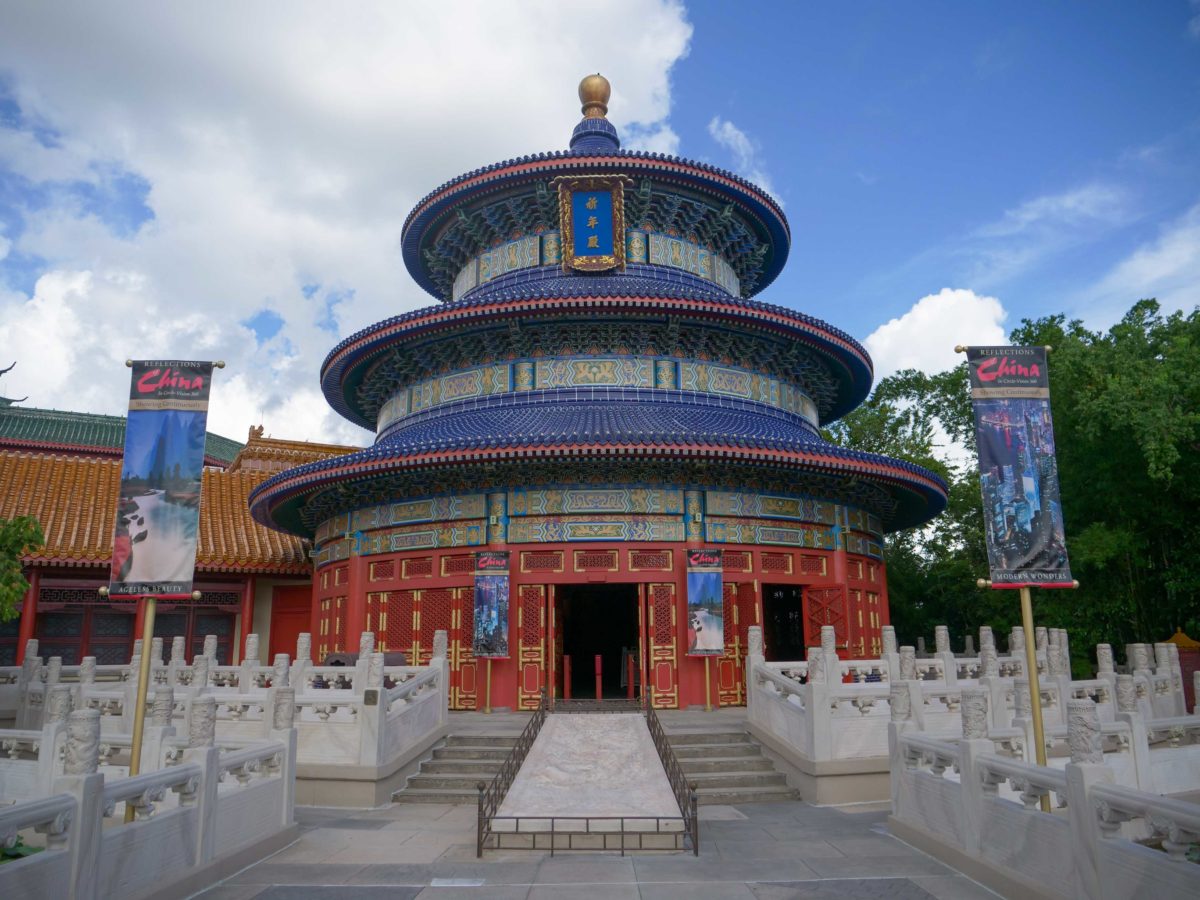 The wide open doors were a nice sight to see in this mostly closed pavilion.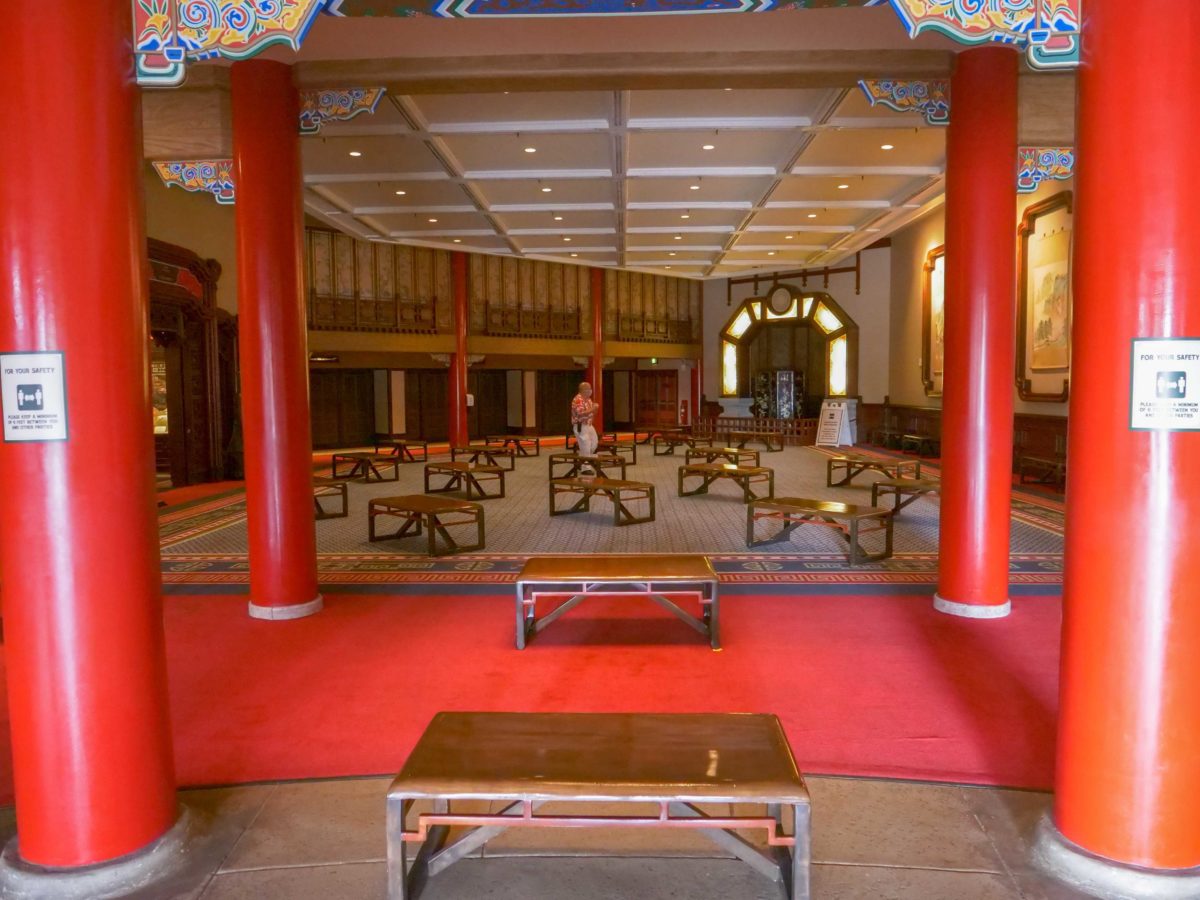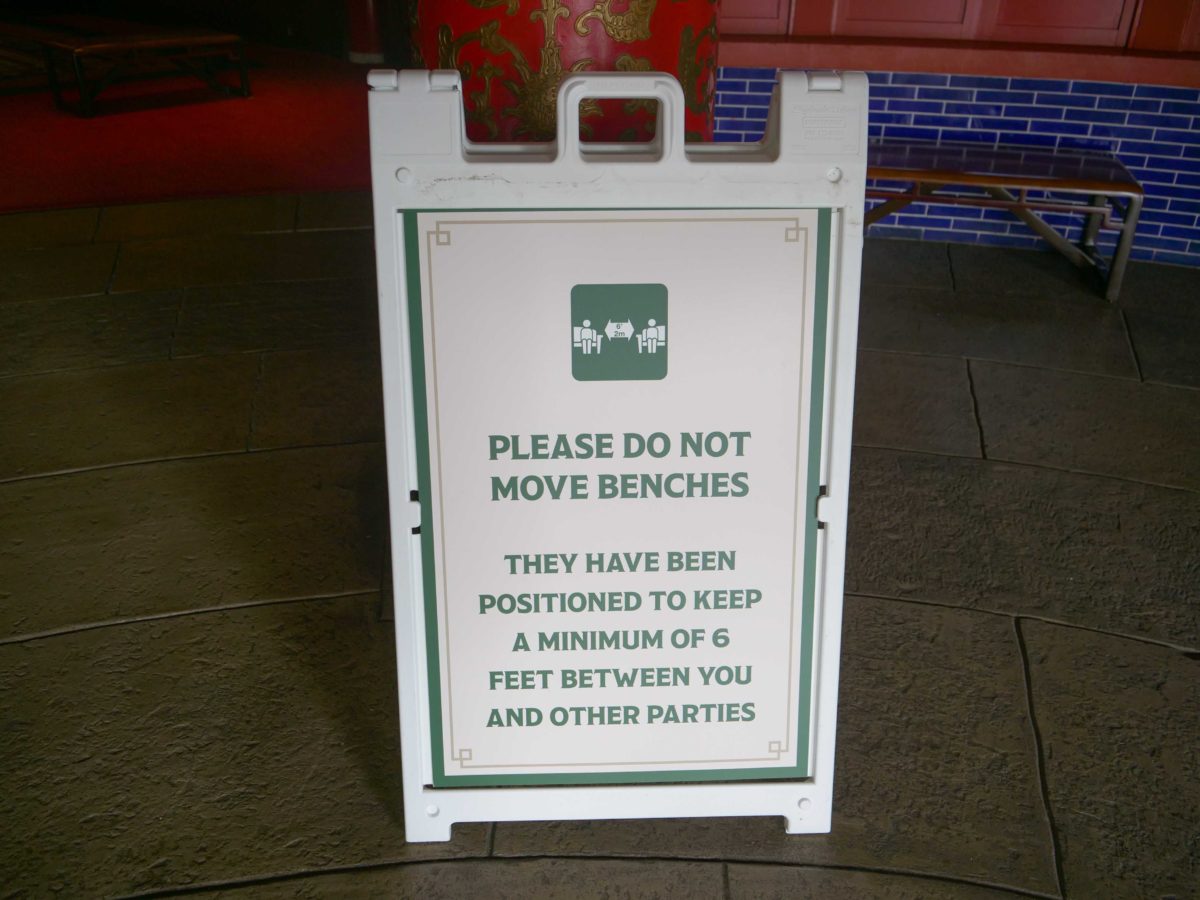 Right when we entered, we were greeted by many signs about social distancing throughout the waiting area.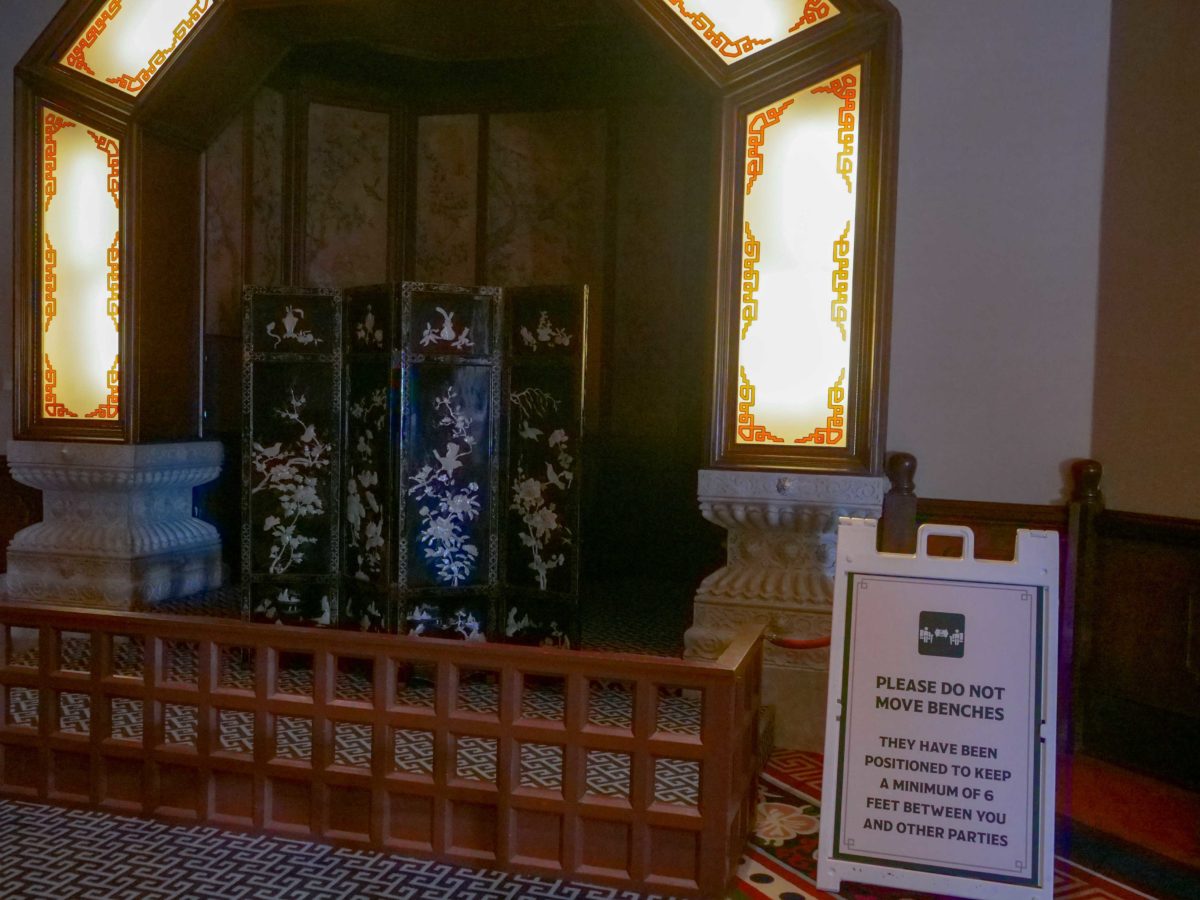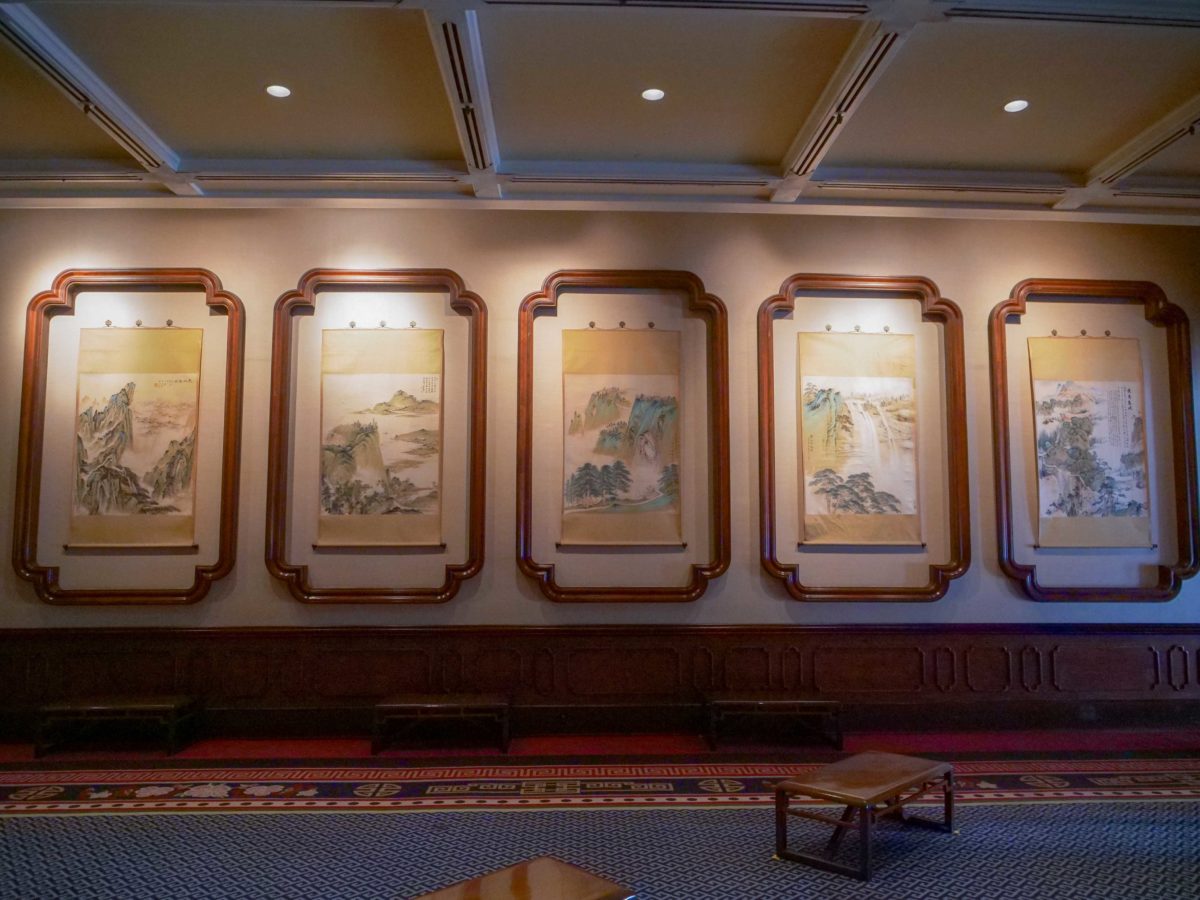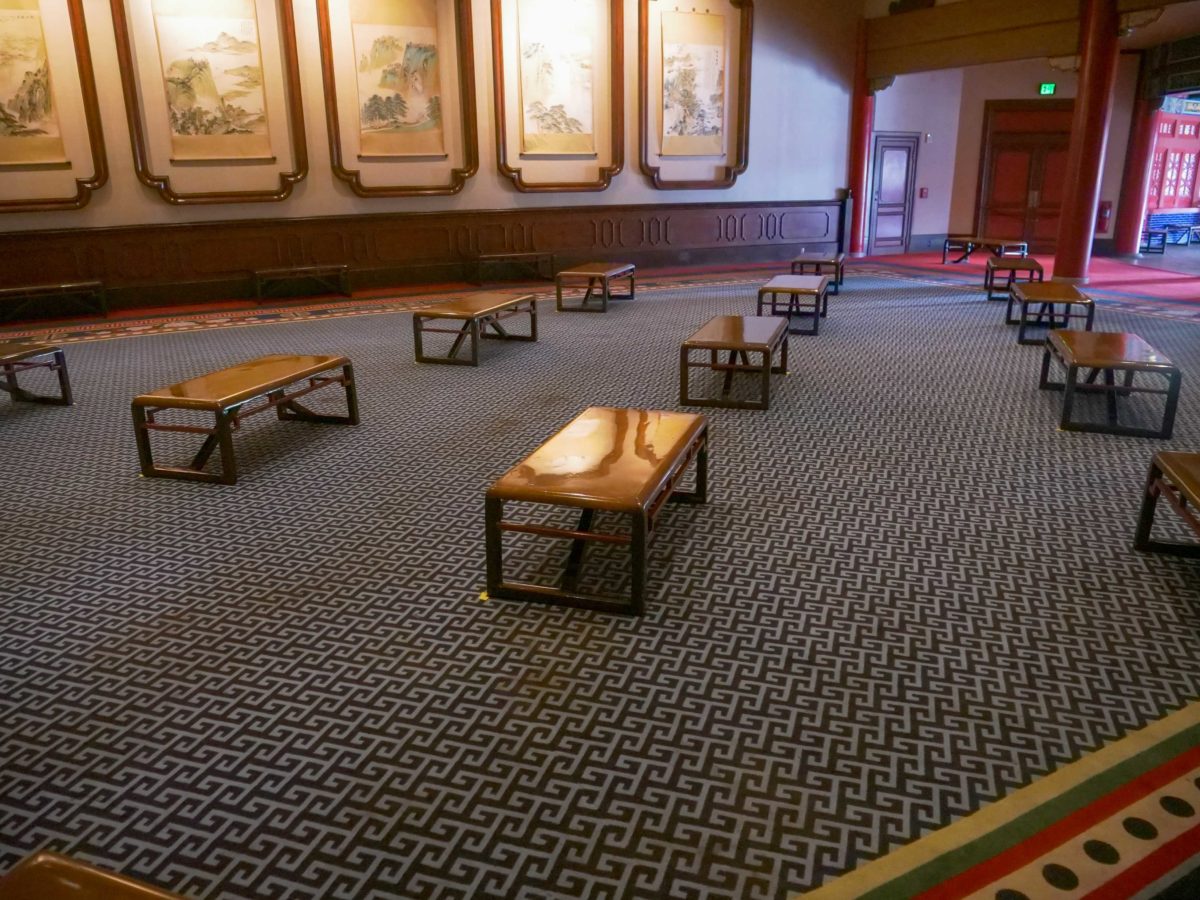 Signs were found throughout the area, as well as the benches spread out for guests to stay six feet apart.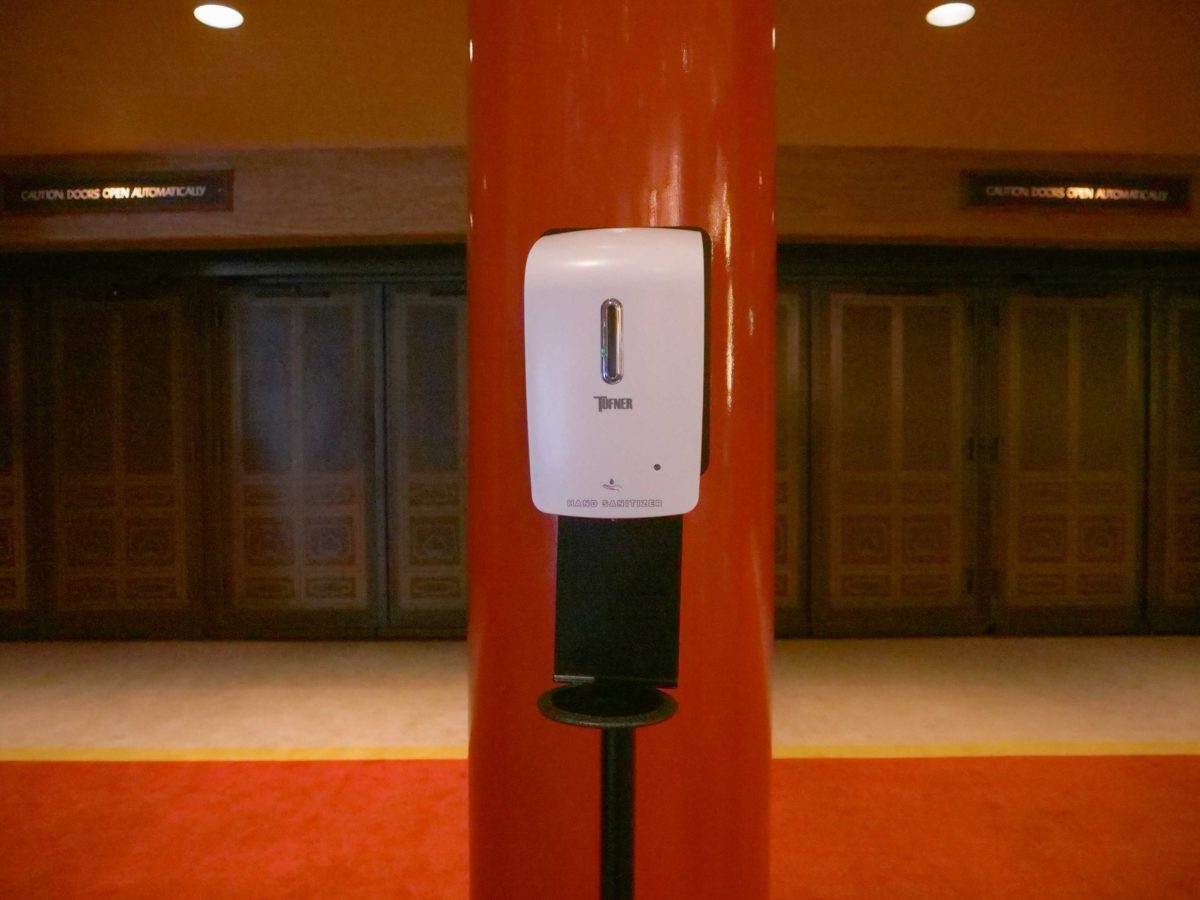 Before we entered the theater, a hand sanitizer station was set up for us to use.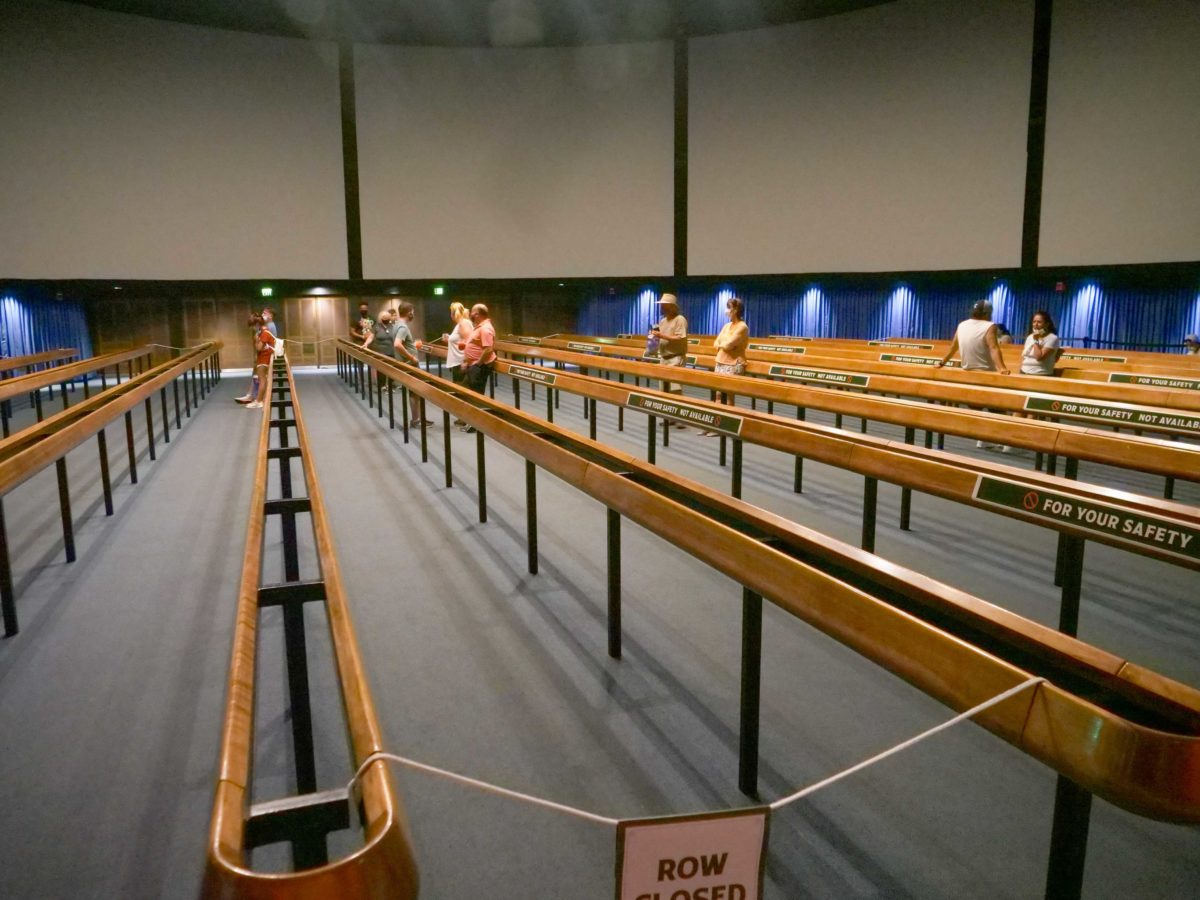 Like many of the theaters since reopening, we've see closed rows and areas to keep guests six feet apart while enjoying the show.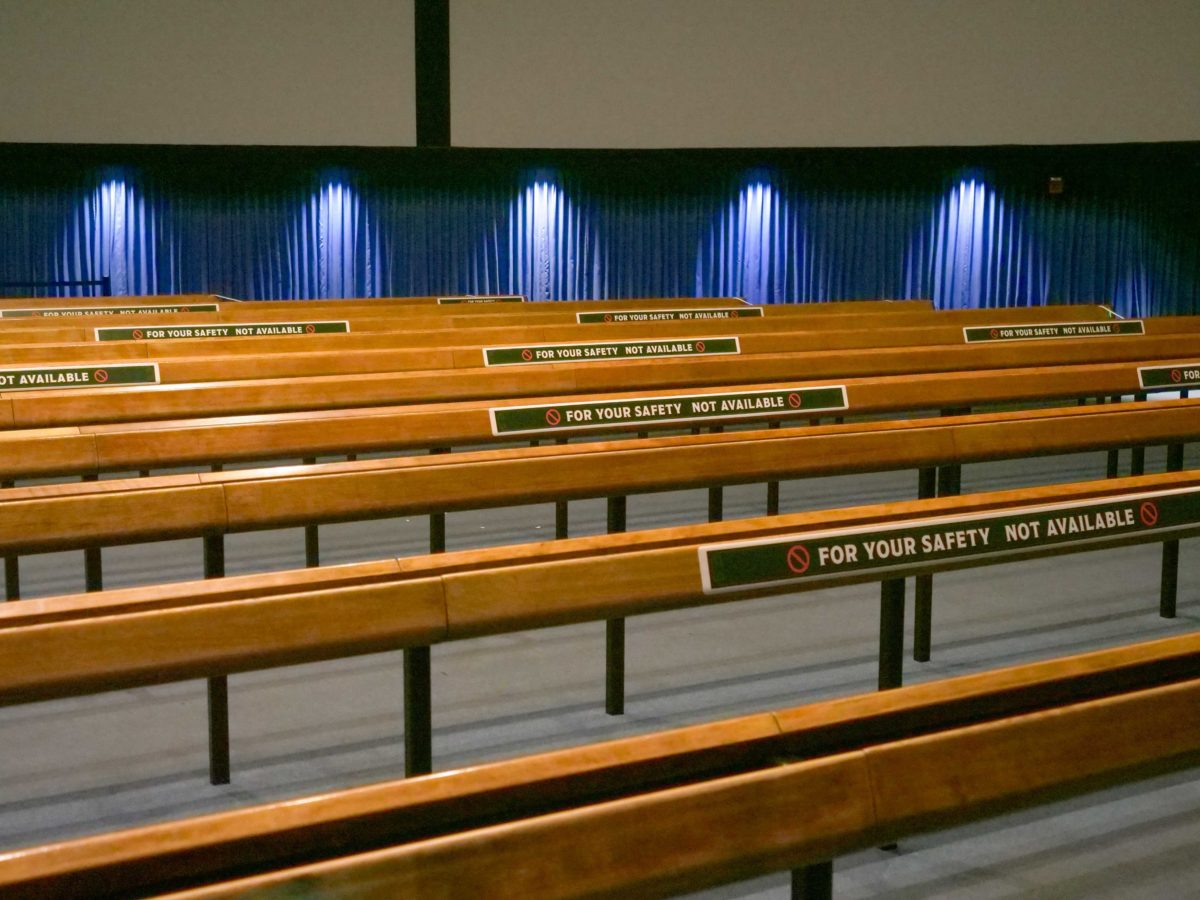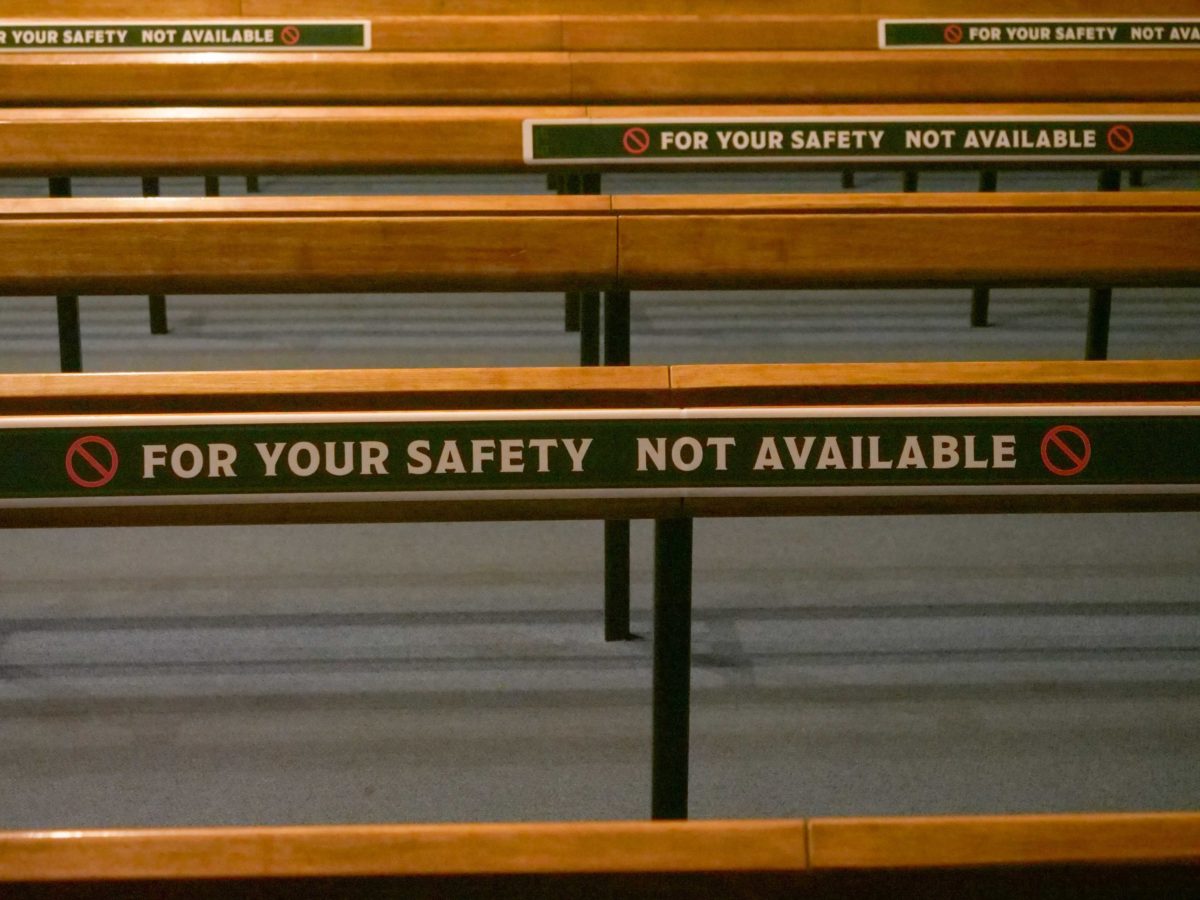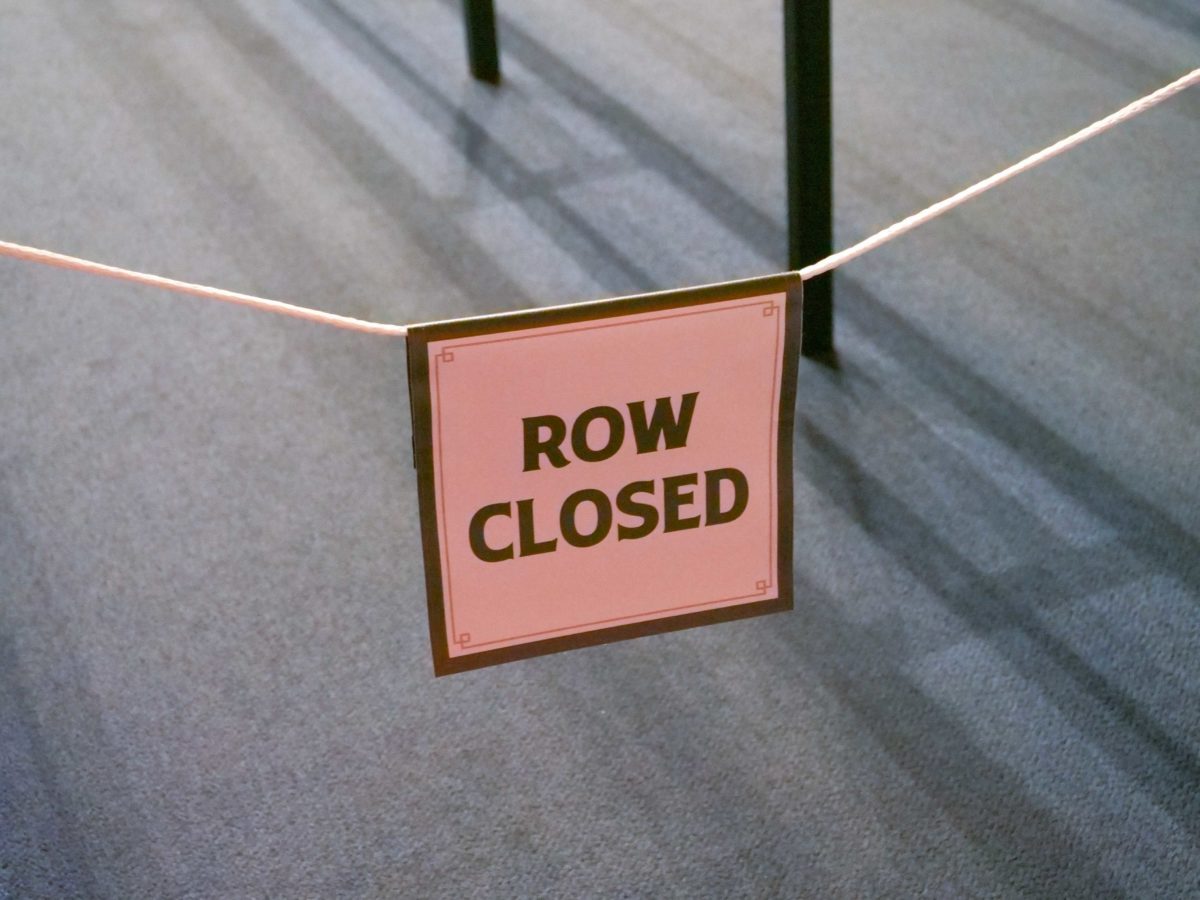 The theater wasn't that full when we stopped by, so social distancing wasn't an issue, but it's good to see that there are precautions set up for everyone to stay safe.
If you'd like to enjoy Reflections of China from wherever you might be, check out our YouTube video where you can watch it in a Full 360° 4K experience.