The Princesses of EPCOT are now traveling around the World Showcase in a horse-drawn carriage to greet guests in this new socially distant Princess Promenade Character Cavalcade.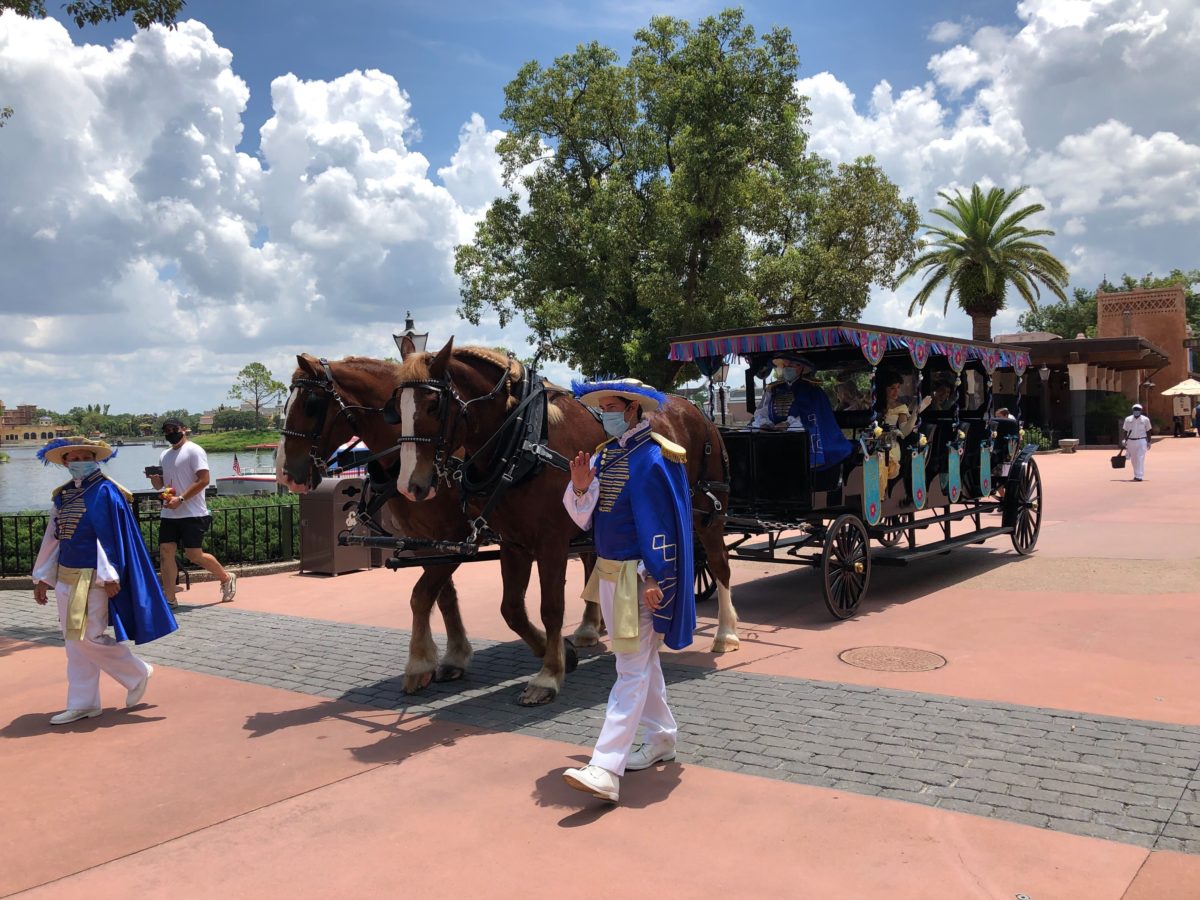 In lieu of the traditional meet and greets and character entertainment offerings, it was announced back in June that special character cavalcades would take place throughout the Walt Disney World parks instead.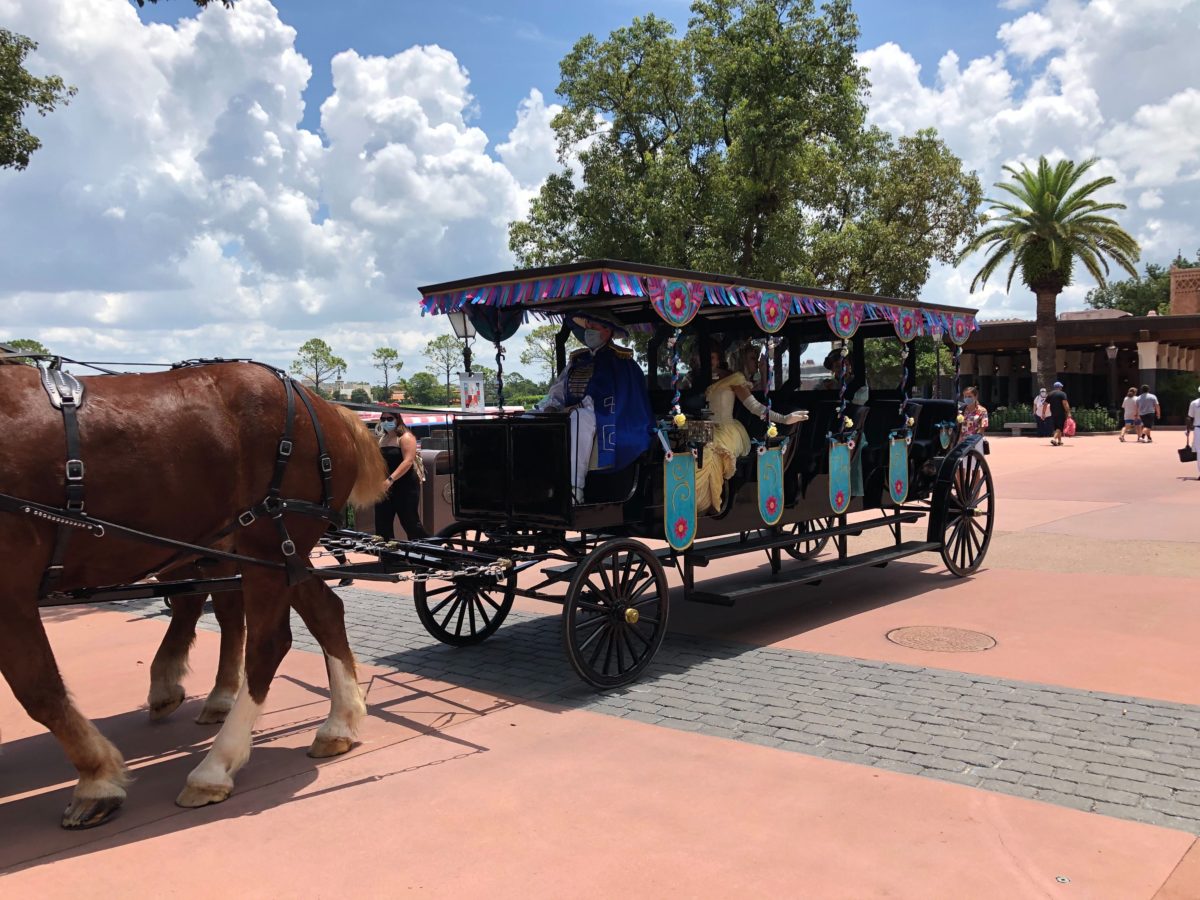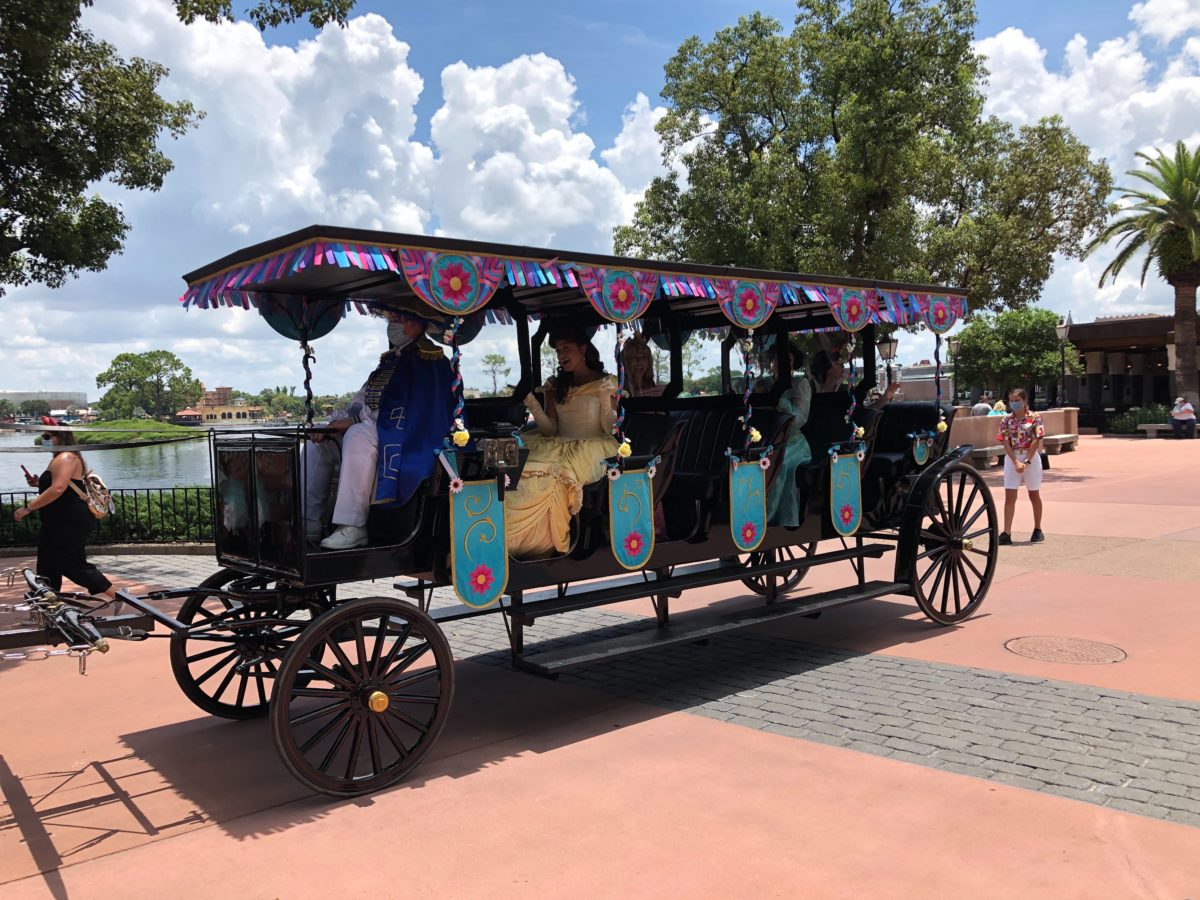 The royal guards wear masks, while the princesses aboard do not, but have plastic barriers in-between each row of the carriage.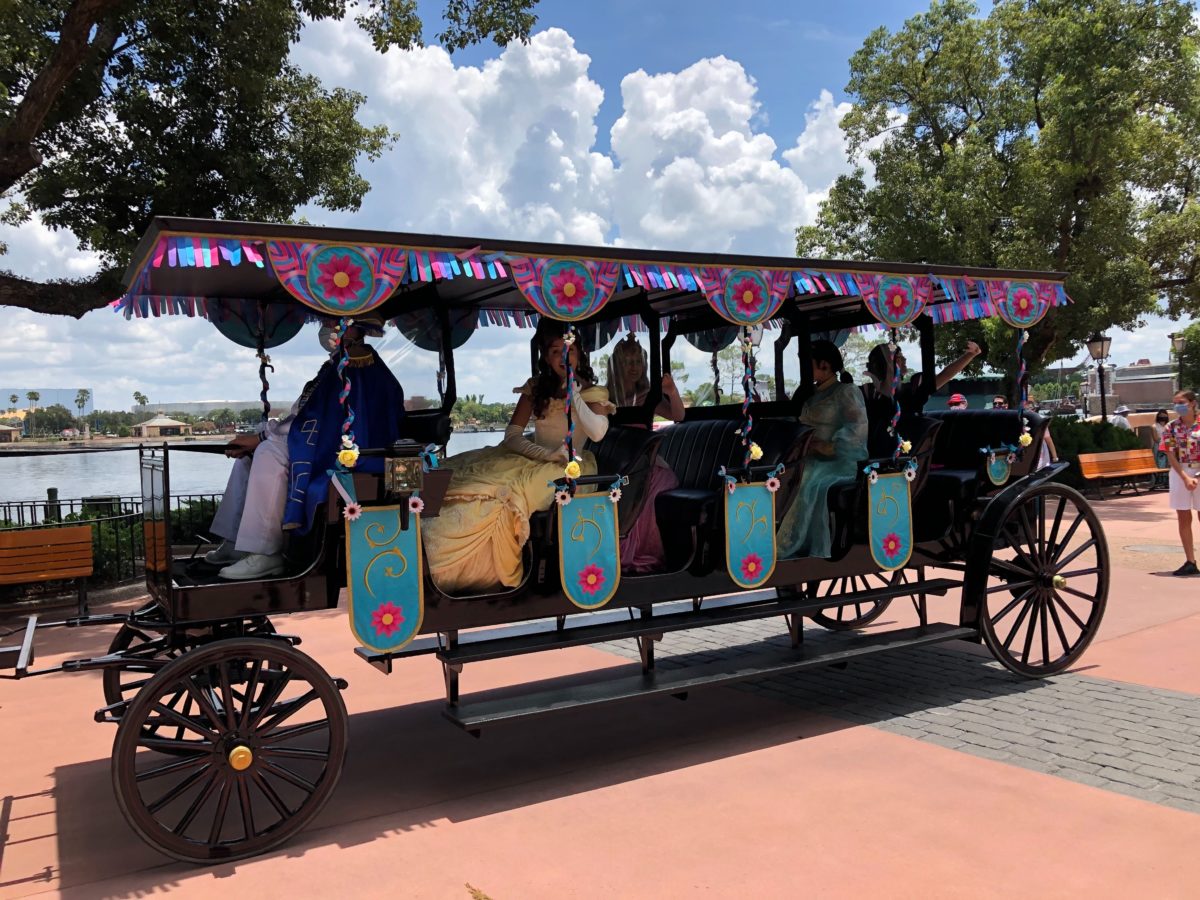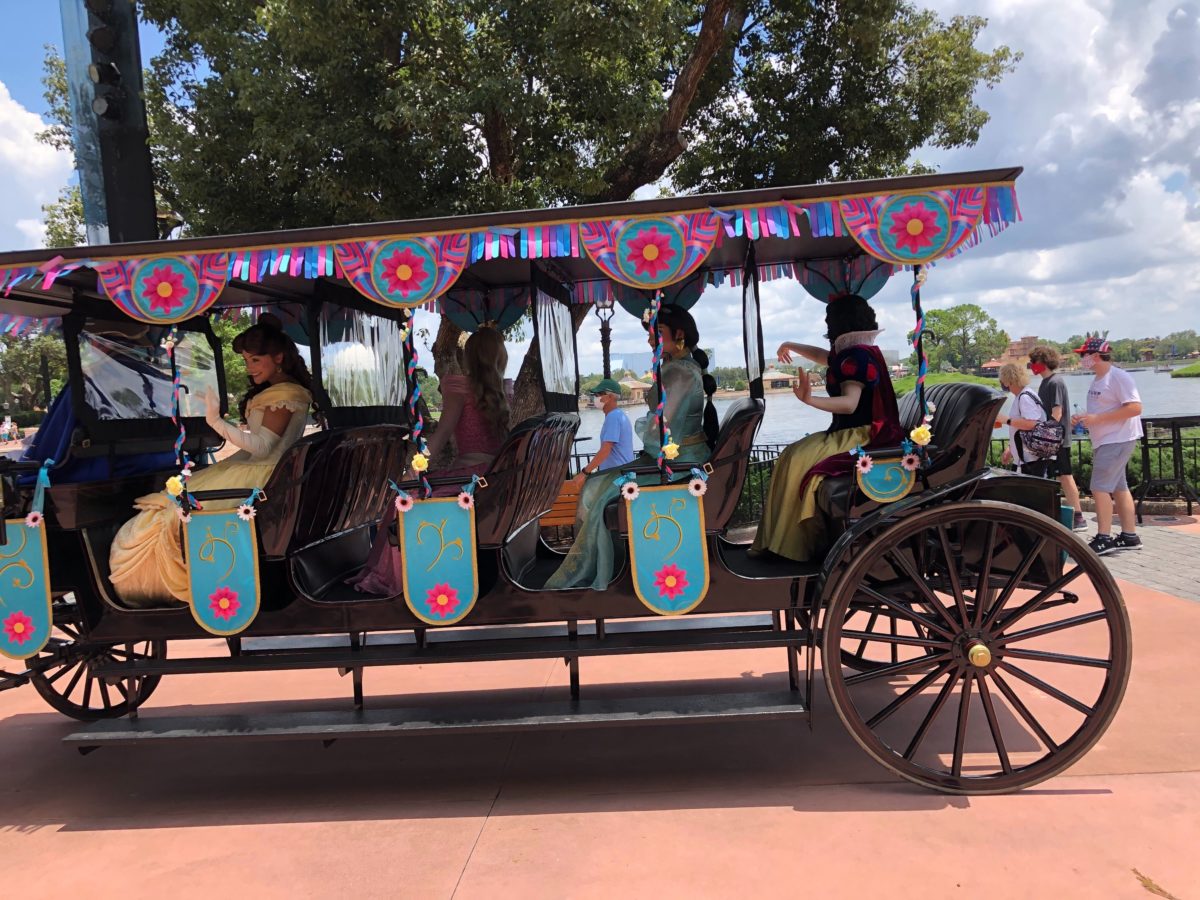 Belle, Sleeping Beauty, Jasmine, and Snow White wave and greet guests as they pass through the World Showcase.
You can watch the princesses make their royal rounds around the World Showcase in the all-new Princess Promenade in our YouTube video below:
We hope you enjoyed this royal greeting from the princesses! If you're looking for Queen Anna and Elsa of Arendelle, they appear in their own Frozen Promenade throughout the day.
Don't forget to stay tuned to WDWNT for more coverage from the reopening of EPCOT, and the other character entertainment offerings across the parks!