If you're looking for a bite to eat while down on Sunset Boulevard, you'll want to be sure to check out Sunset Ranch Market and Rosie's All American Cafe! The two locations have just reopened up and we were there to check out what's changed.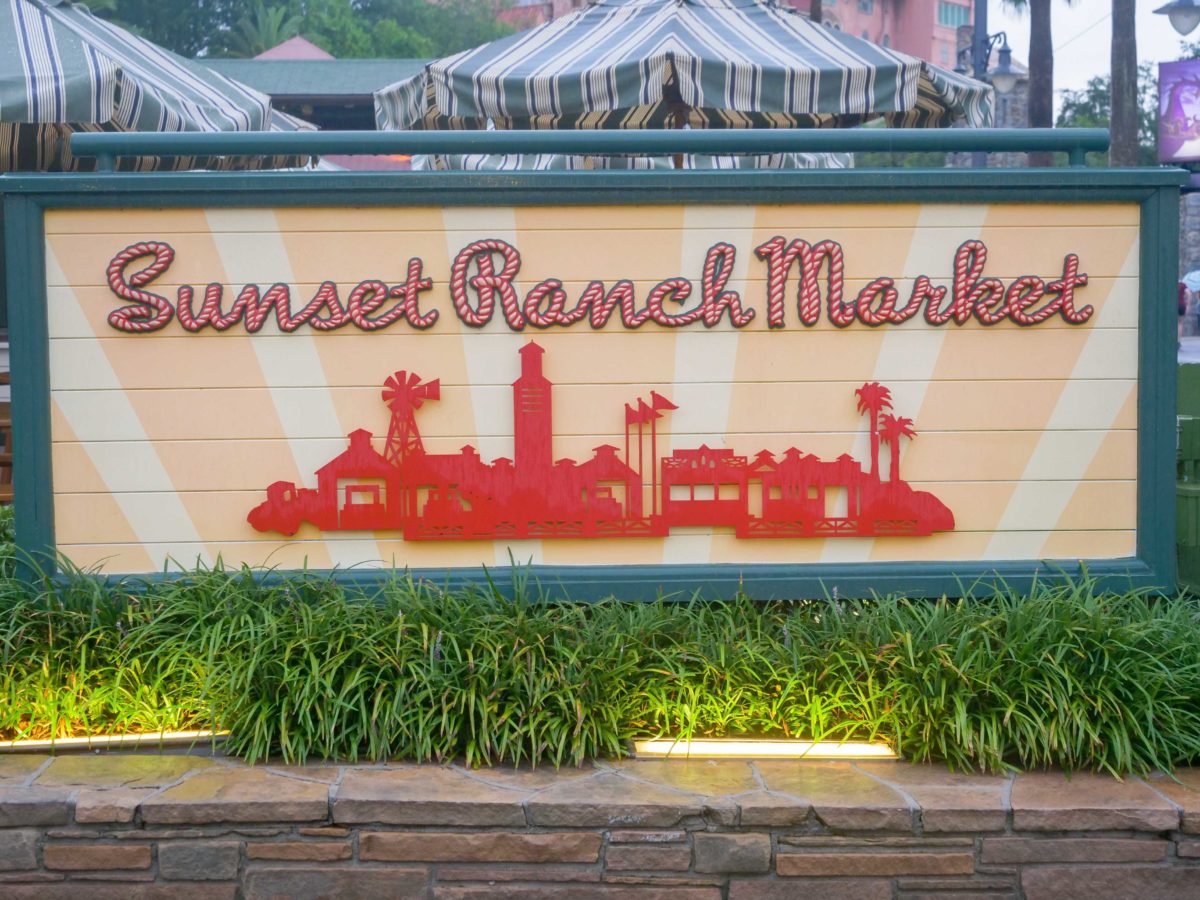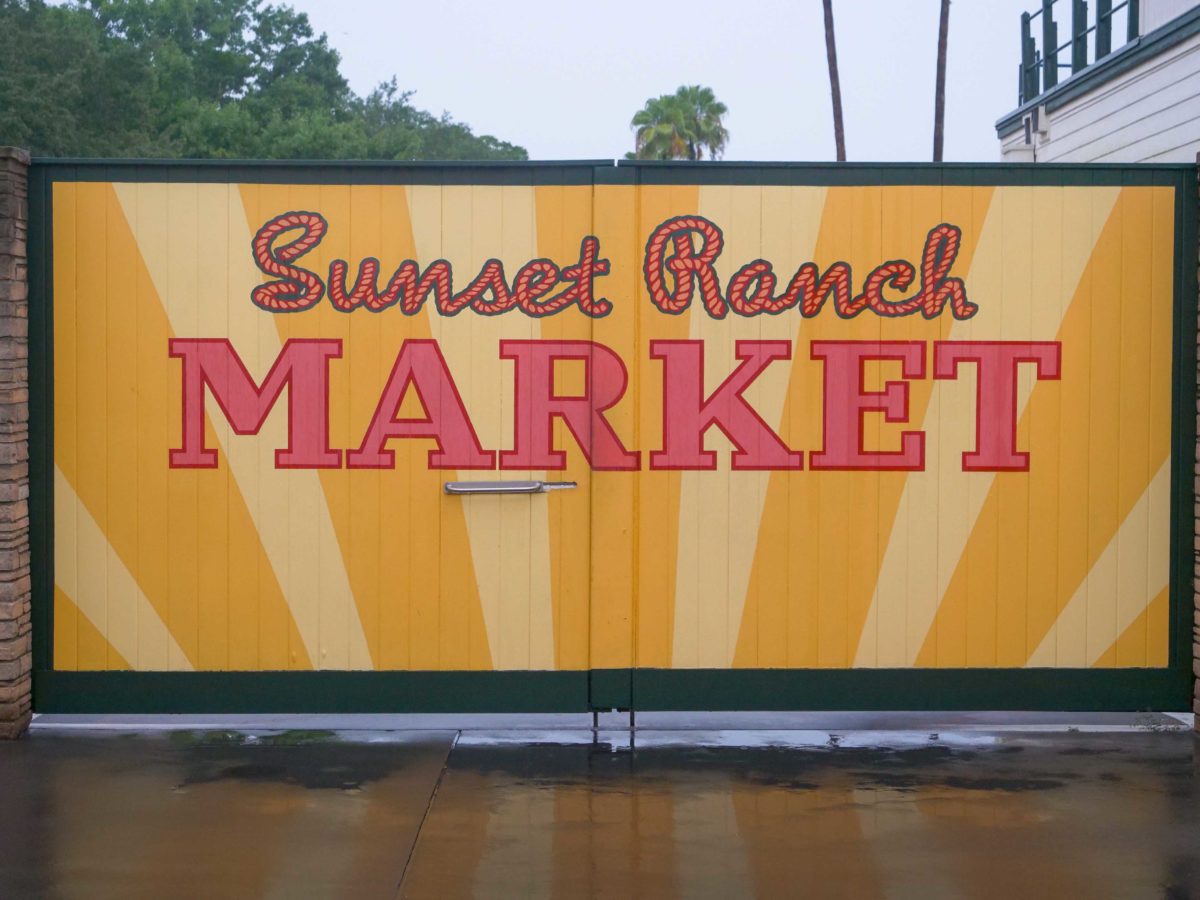 The bright signs for the Sunset Ranch Market will let you know you're in the right place. This outdoor quick-service restaurant is located on the right-hand side of Sunset Boulevard, right before you turn left to head to Rockin' Roller Coaster.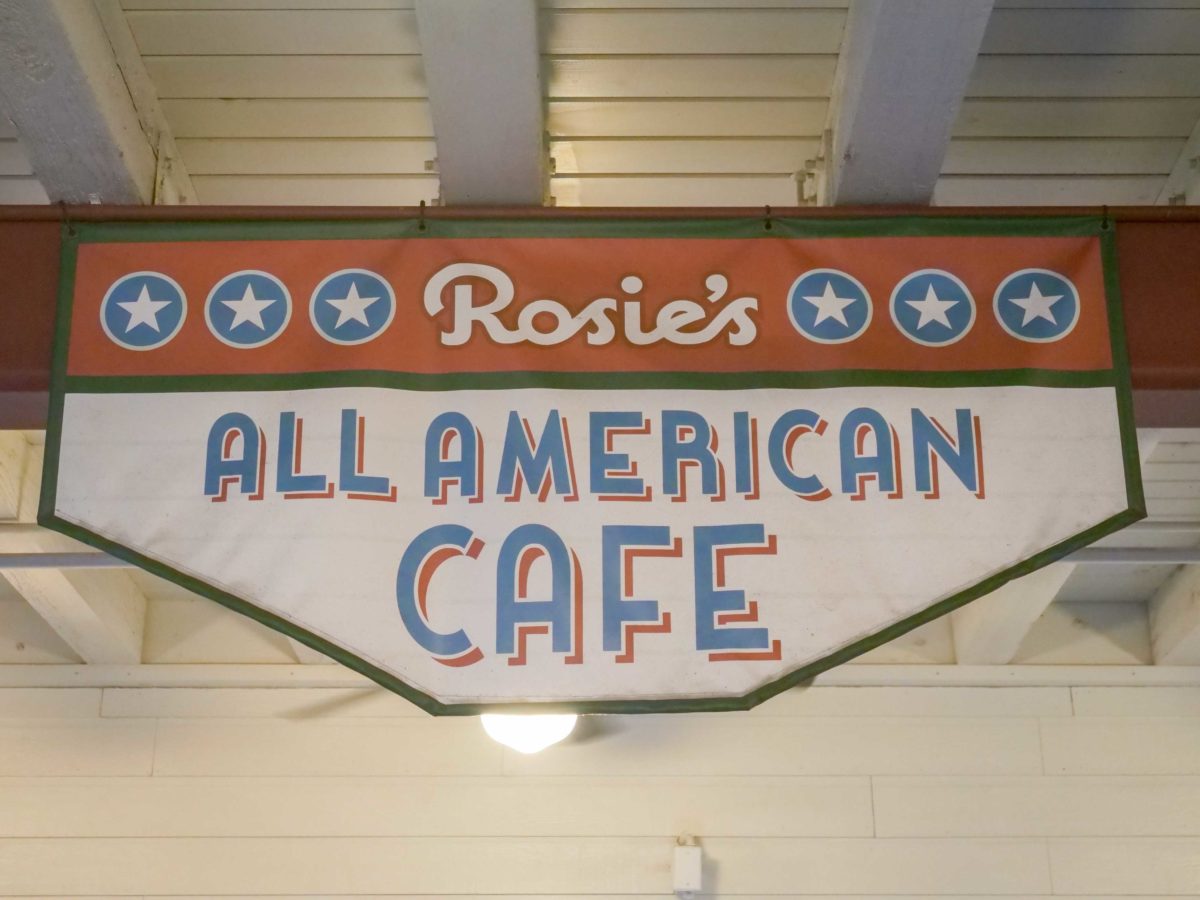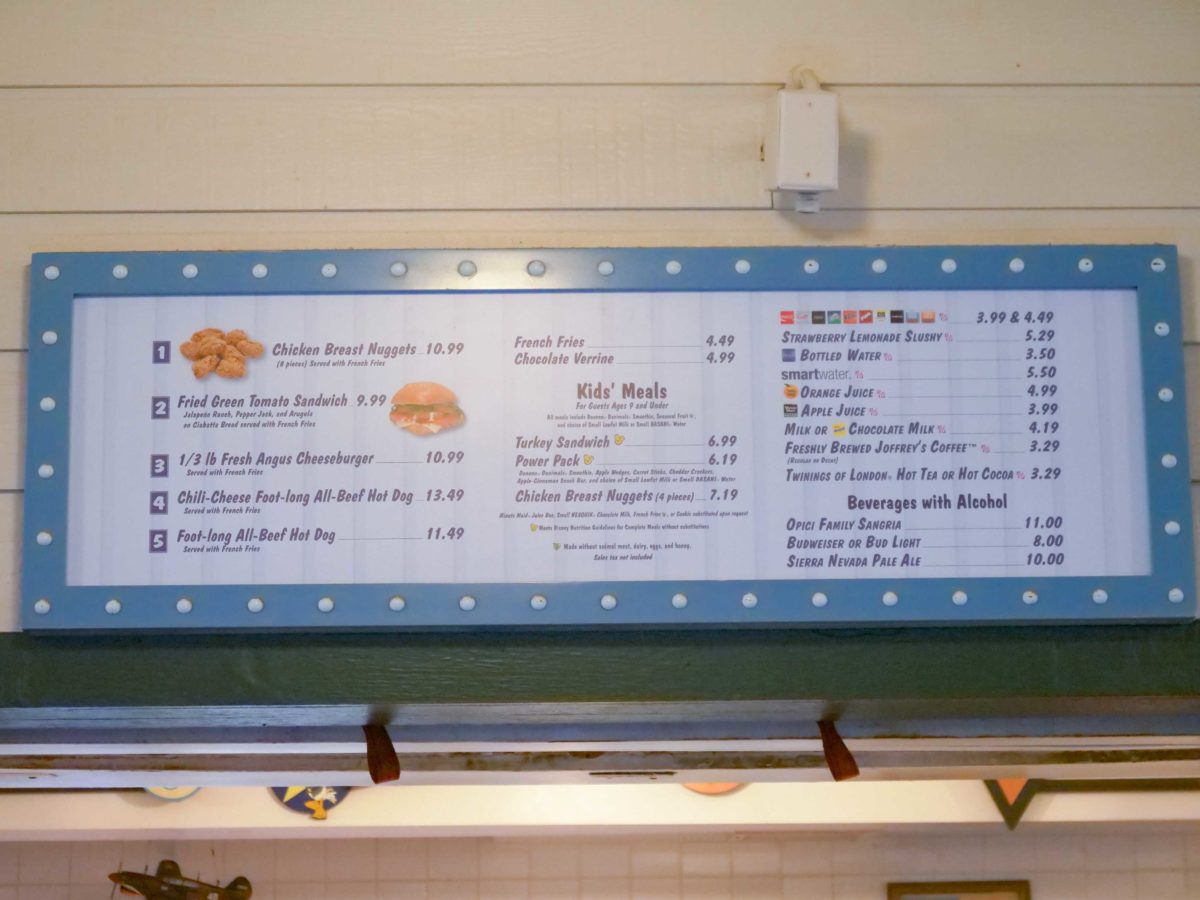 Within the Sunset Ranch Market is Rosie's All American Cafe, offering fan favorites like chicken nuggets, hamburgers, and hot dogs.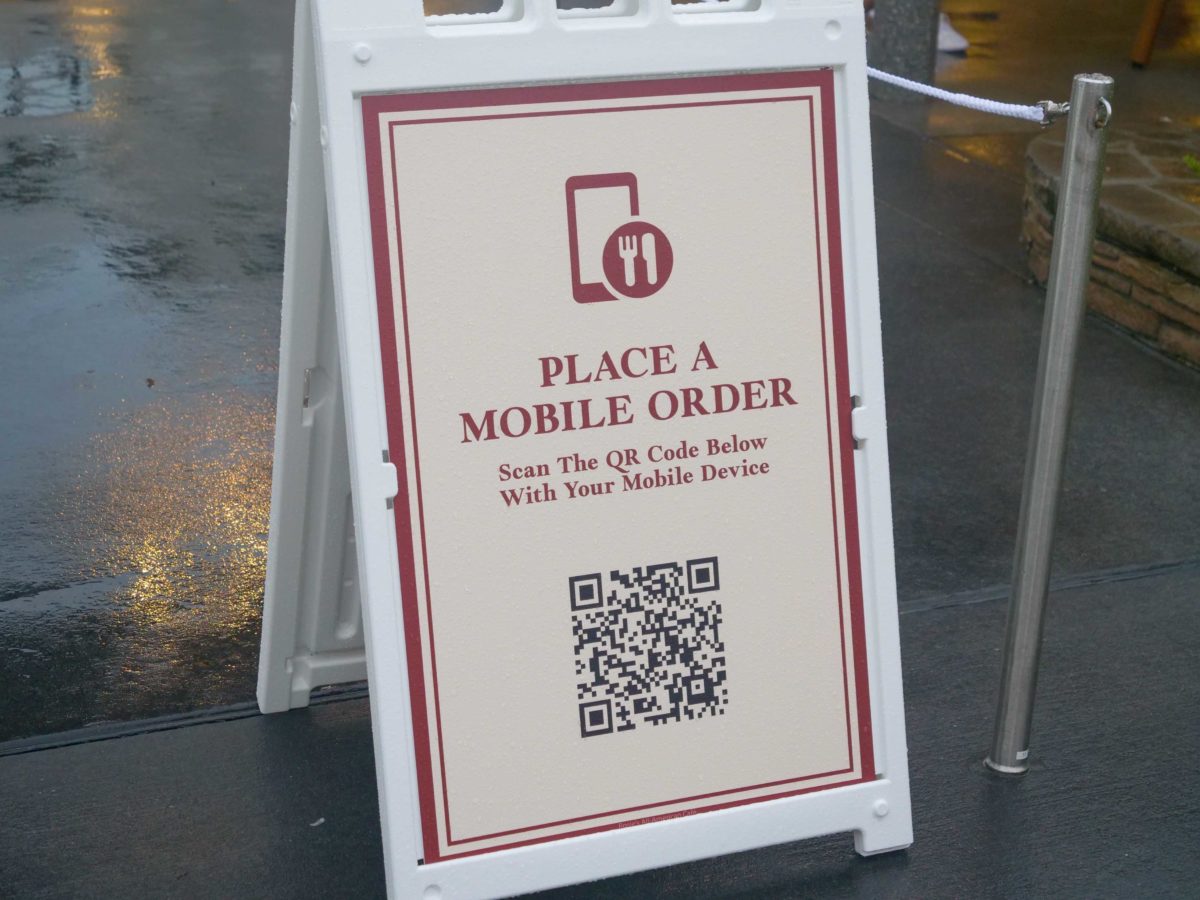 Like with most quick service locations now, you'll have to place a mobile order by scanning the QR code or ordering through the My Disney Experience app.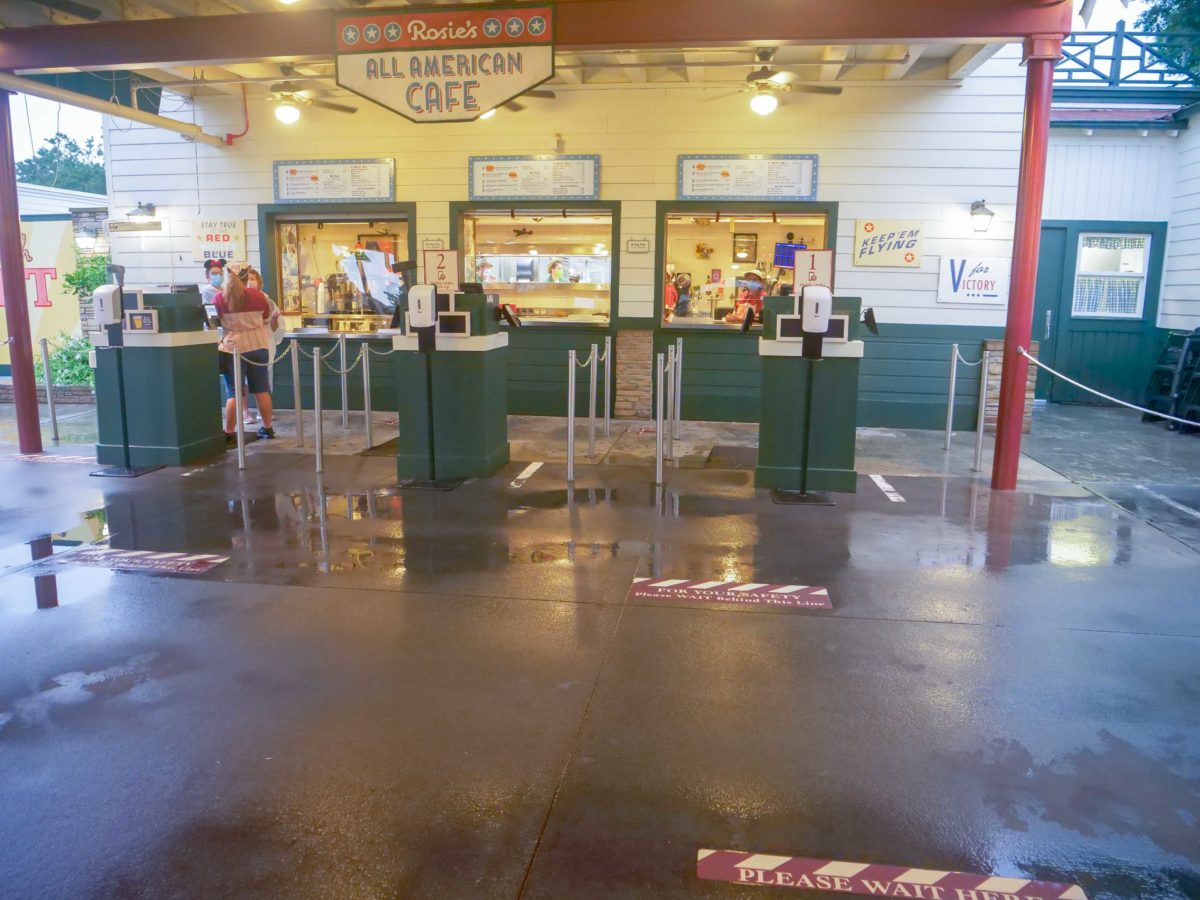 Once you've ordered, you'll be asked to step up to the corresponding number to have a Cast Member help retrieve your food.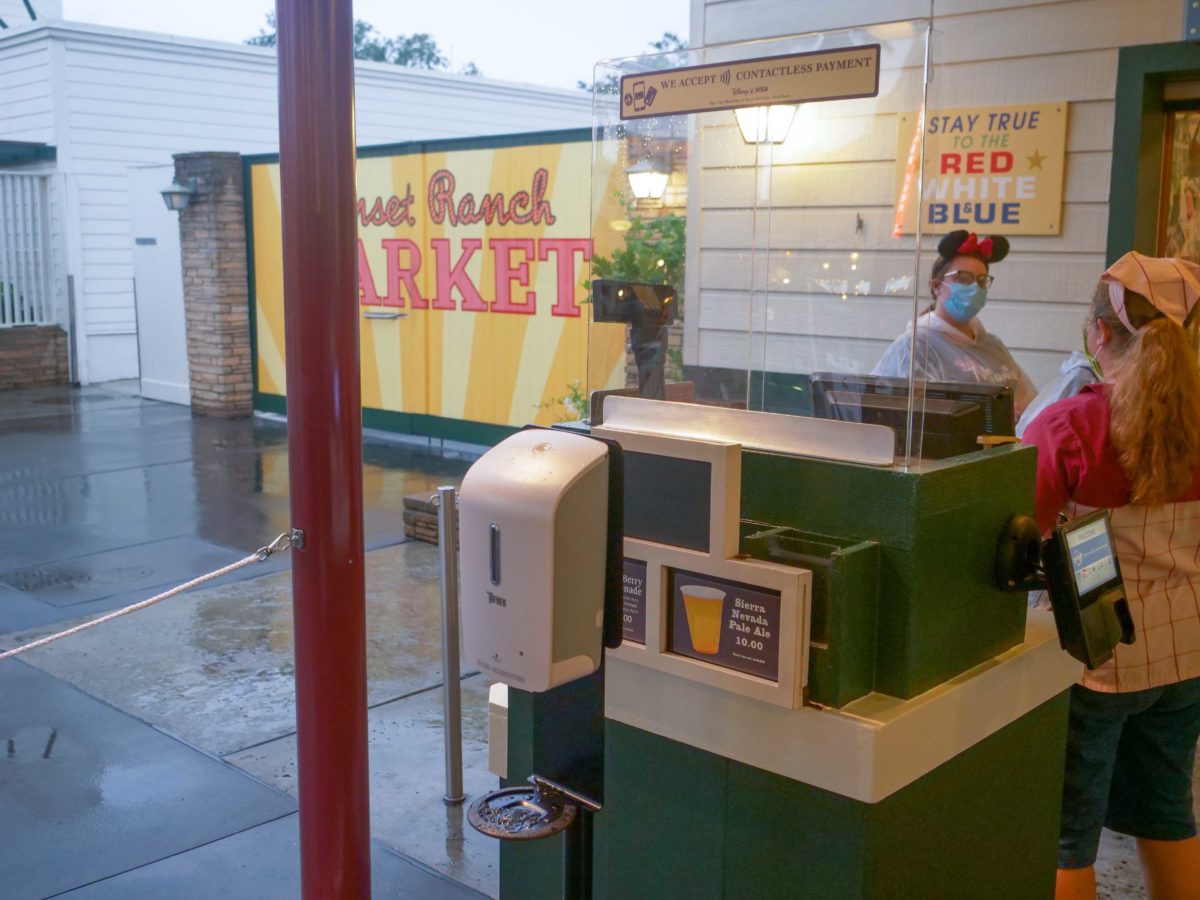 Hand sanitizer is available before each register for guests to use, as well as plexiglass installed above the register.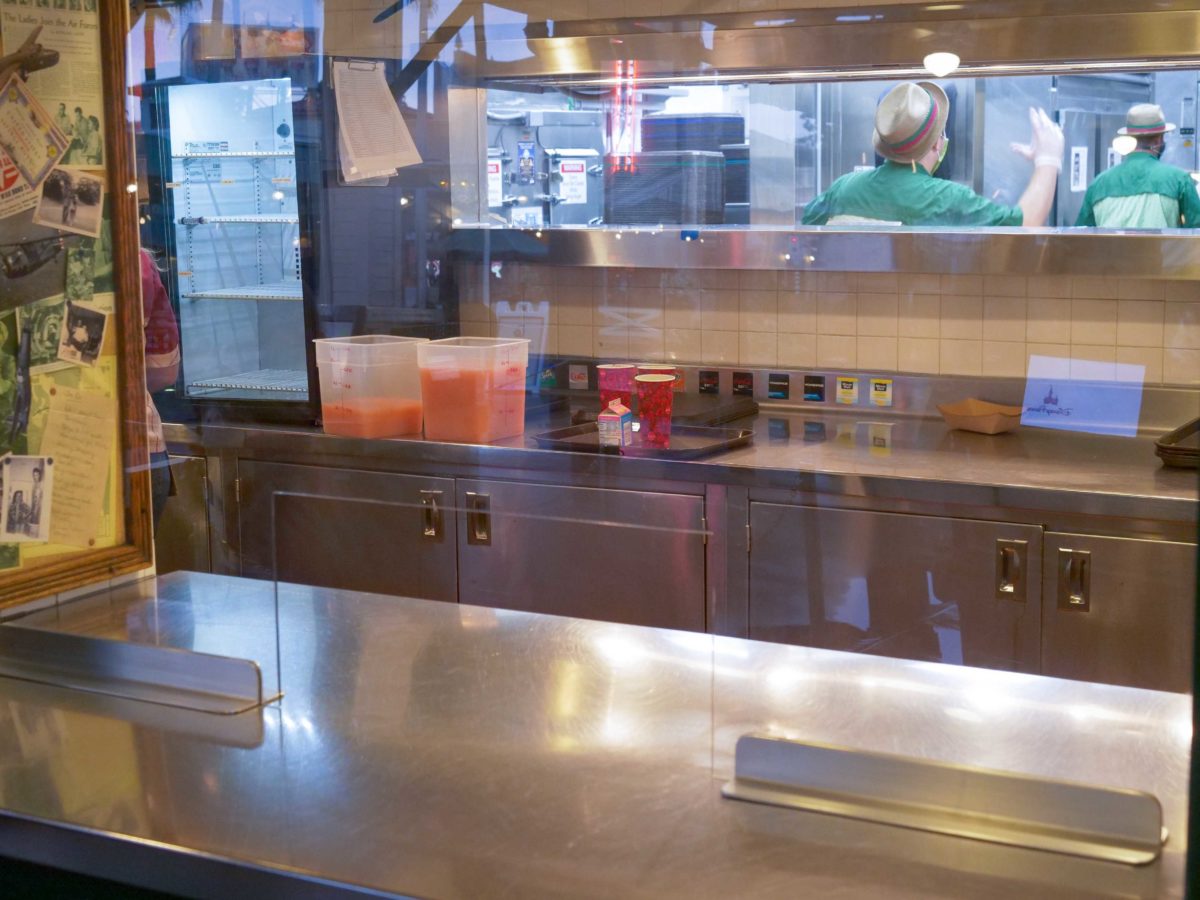 The pickup counter has also had plexiglass installed, leaving just enough space for a tray of food to be passed through.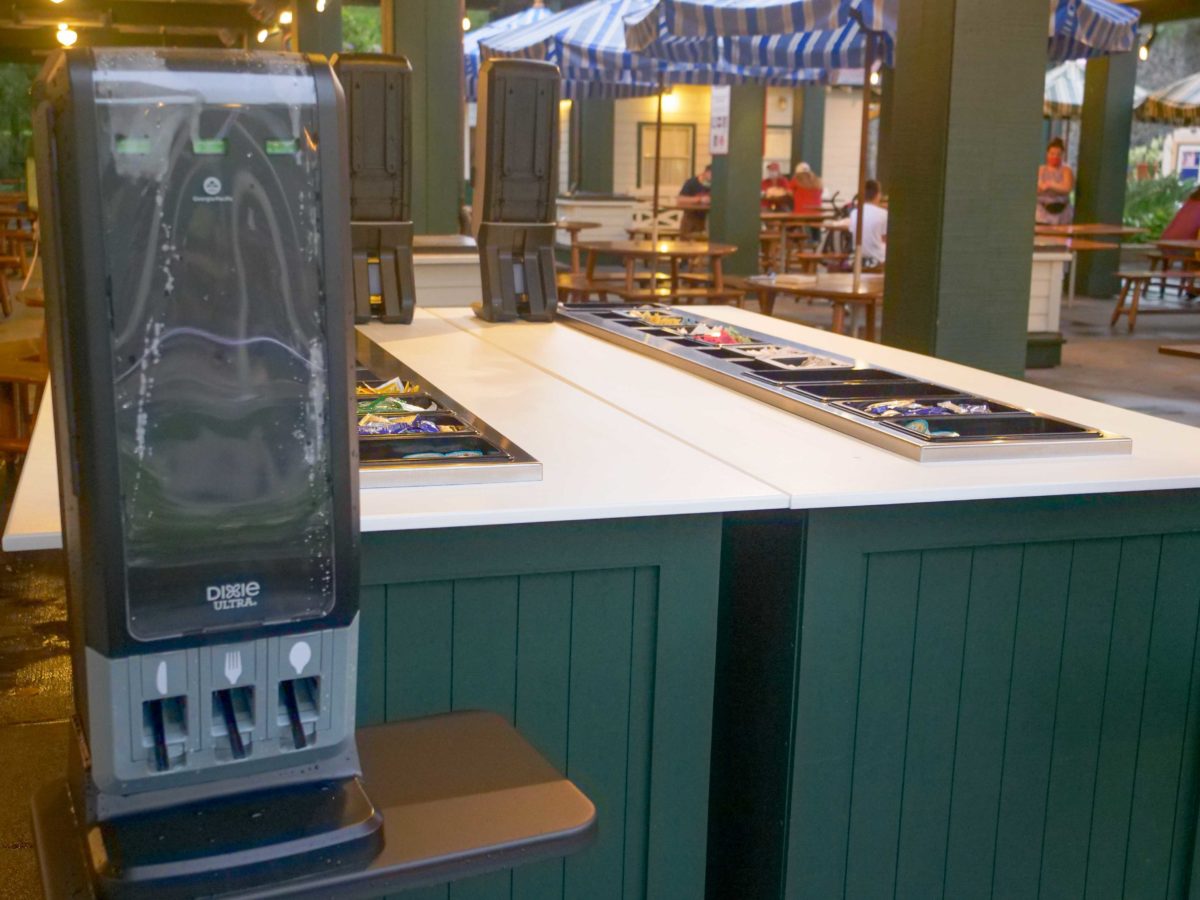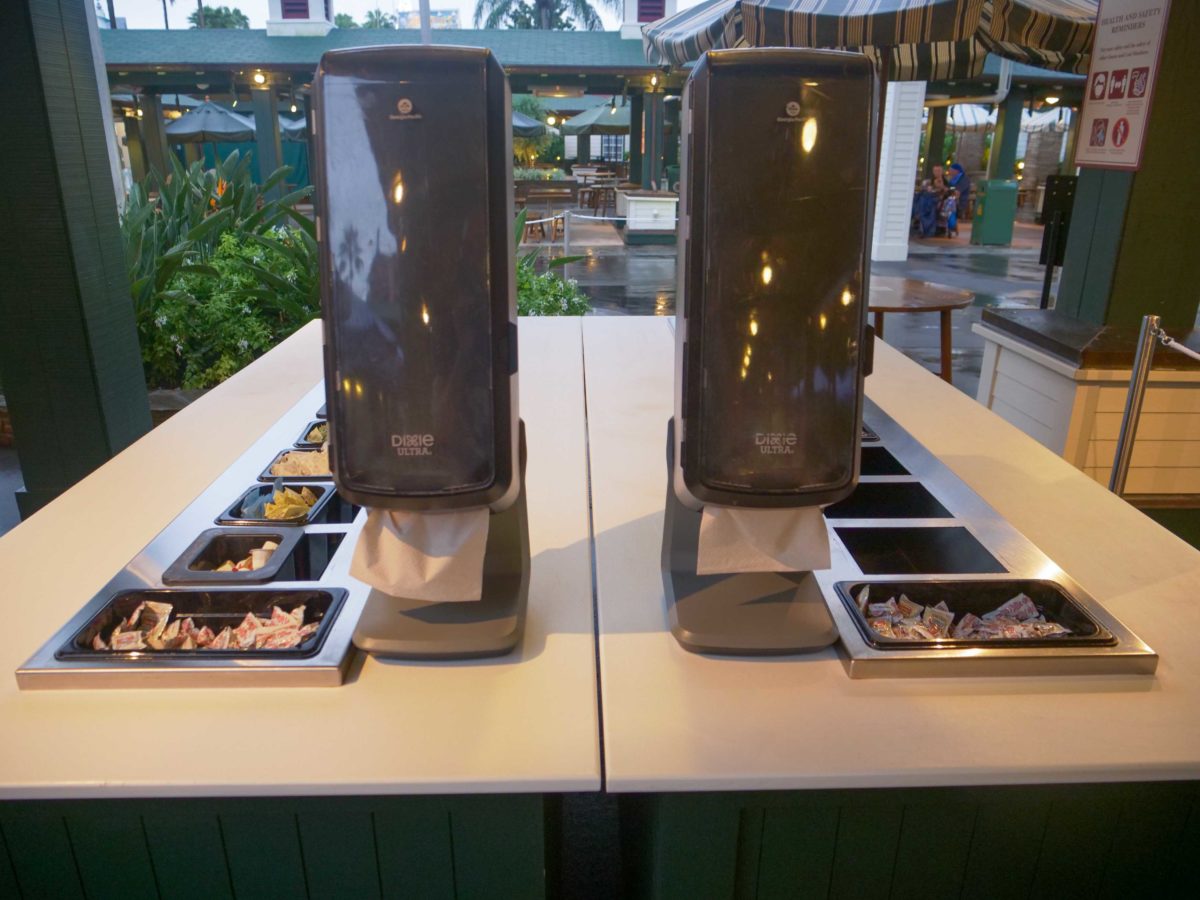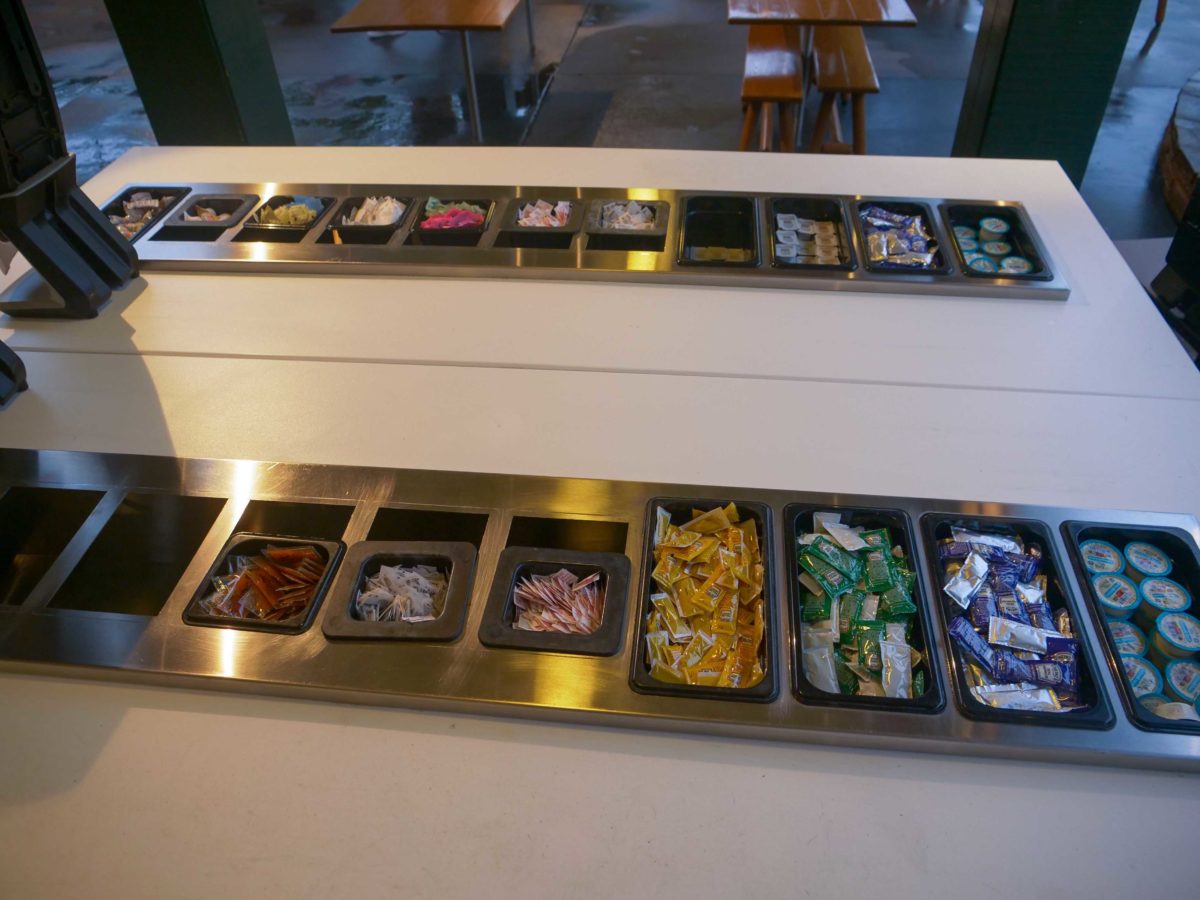 Once you've gotten your order, you can head to one of the open condiment bars to pick up your individually packaged sauces and seasonings.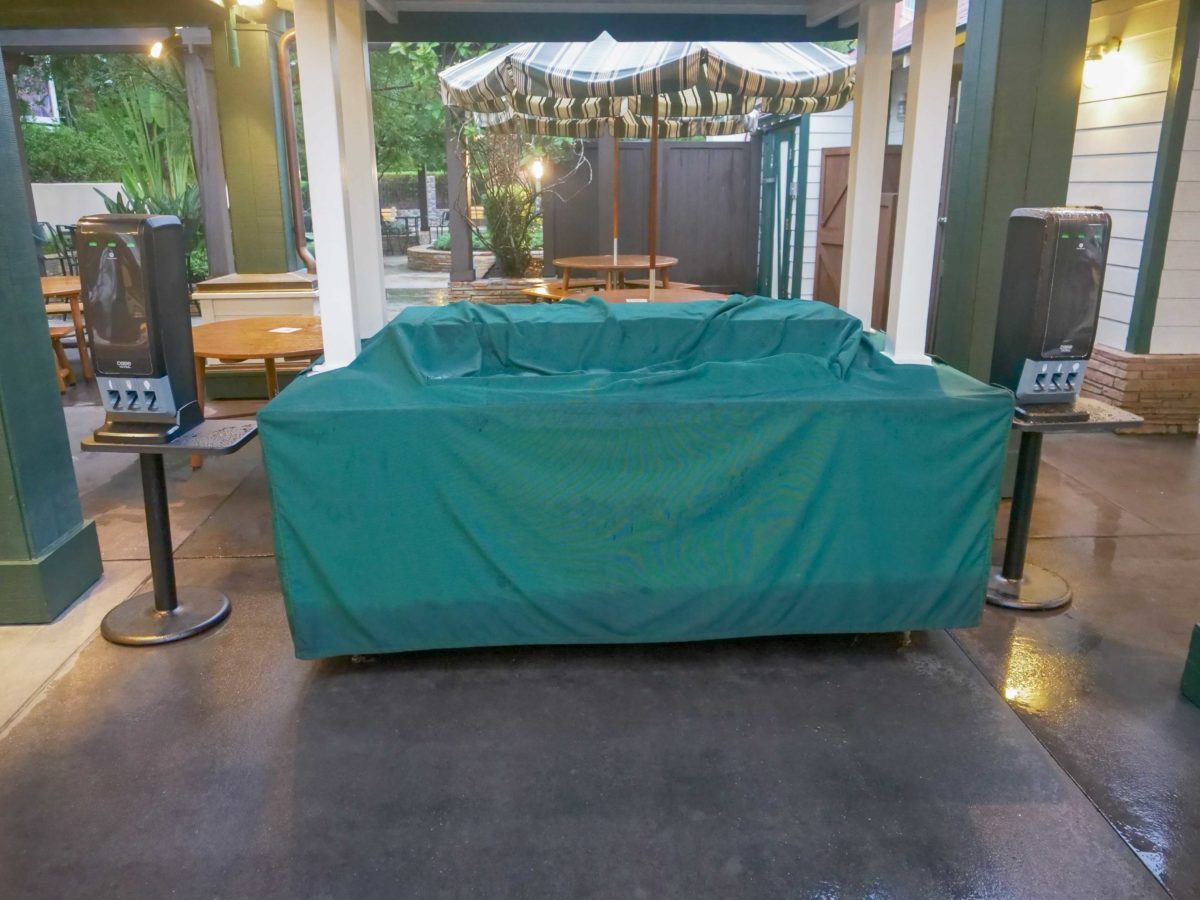 Some of them may not be open, so make sure to find the one that is. Utensils are individually wrapped in the dispensers as well for you to take.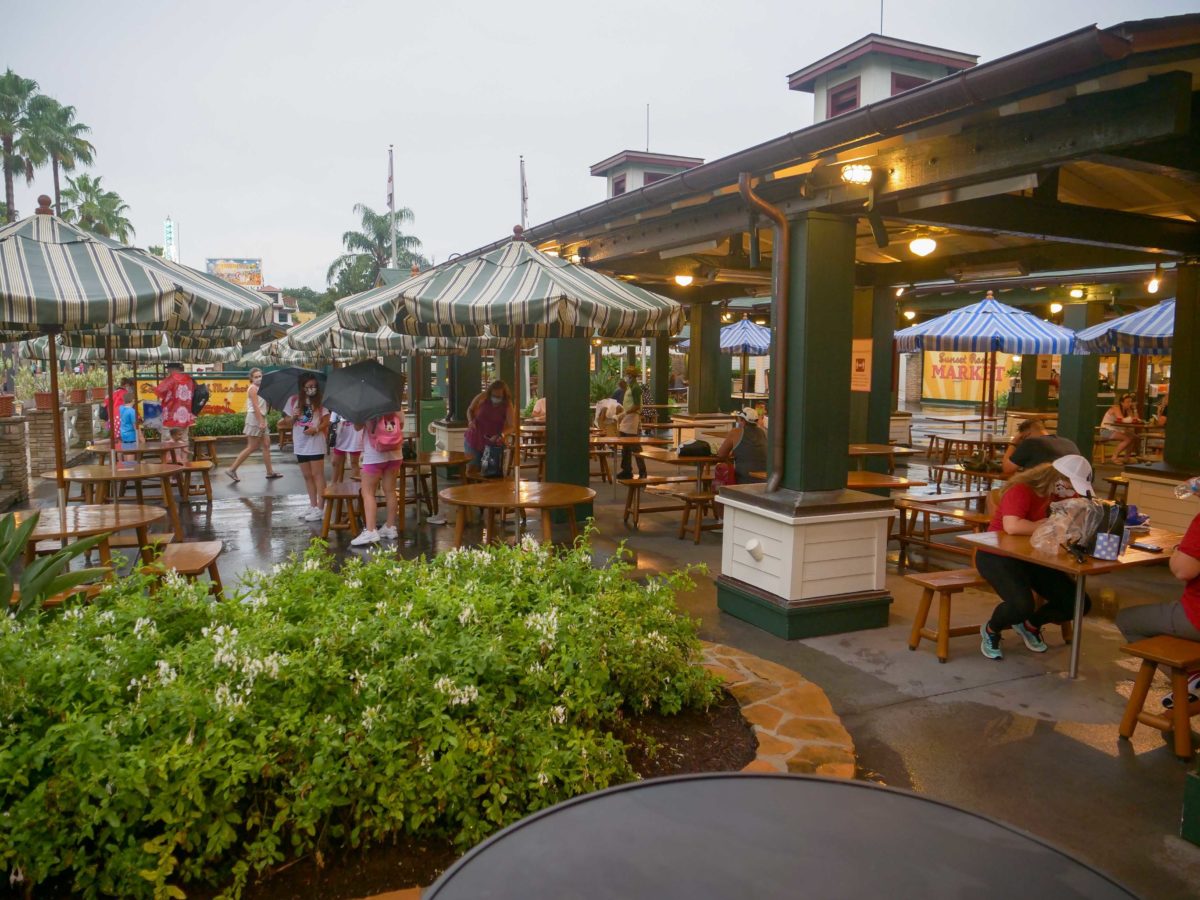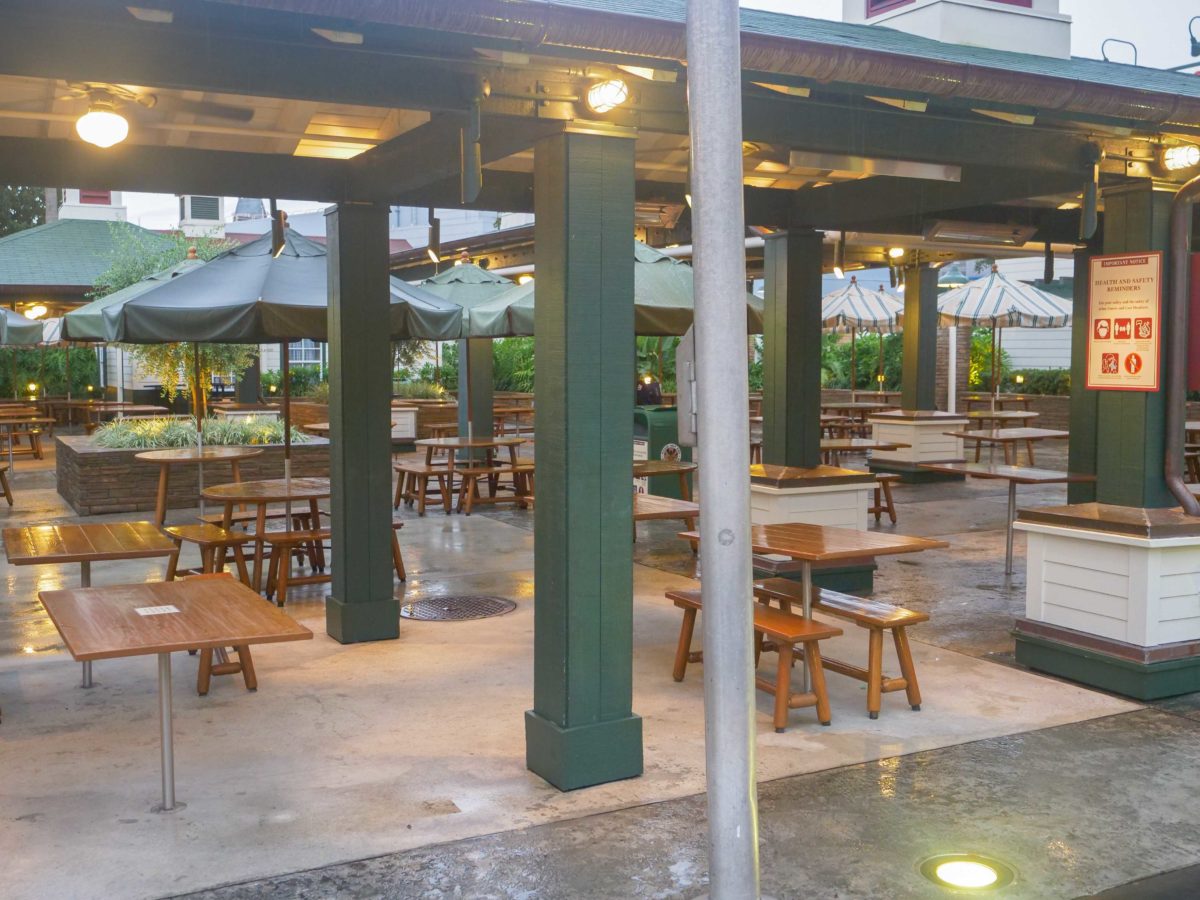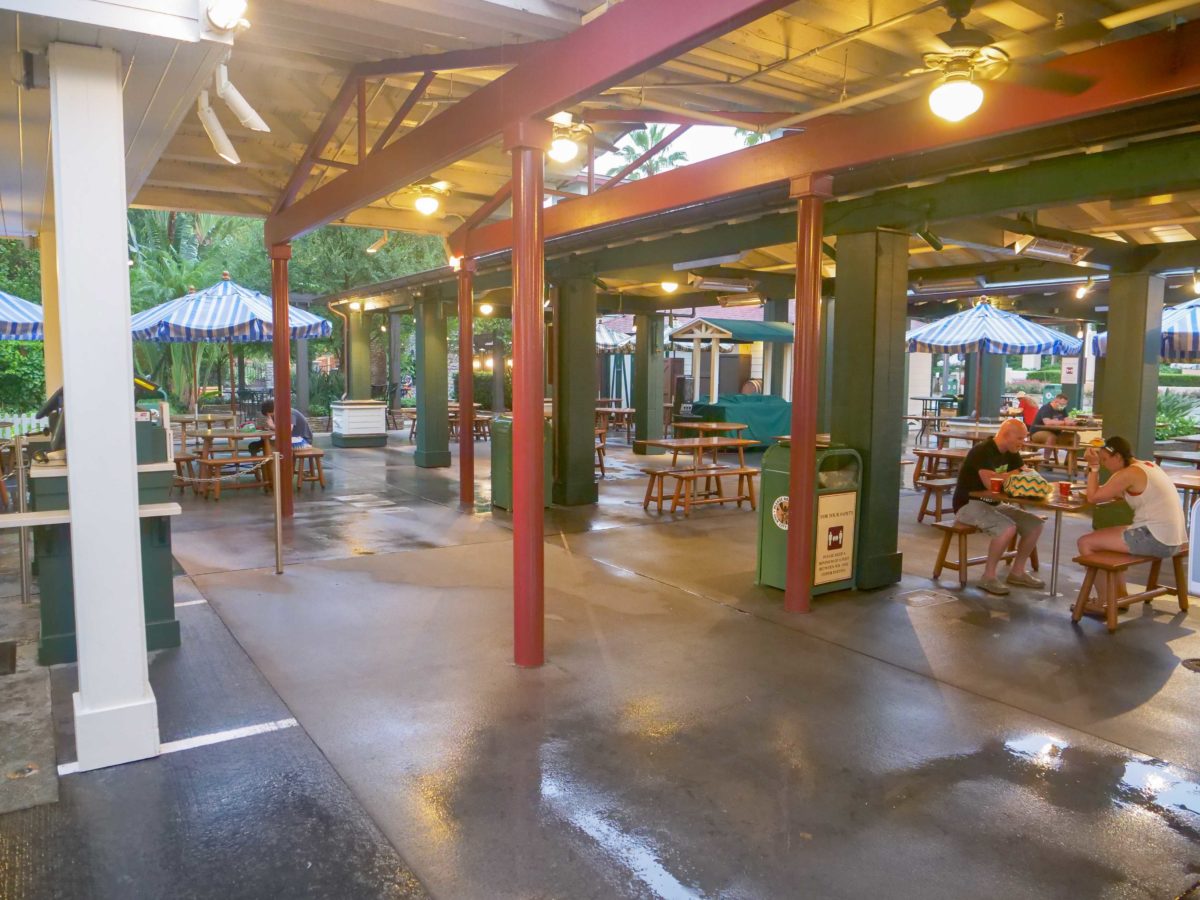 There's plenty of seating here at the Sunset Ranch Market, with some tables having overhead coverings and others with just umbrellas. If it starts to rain, you might be left searching for a dry table.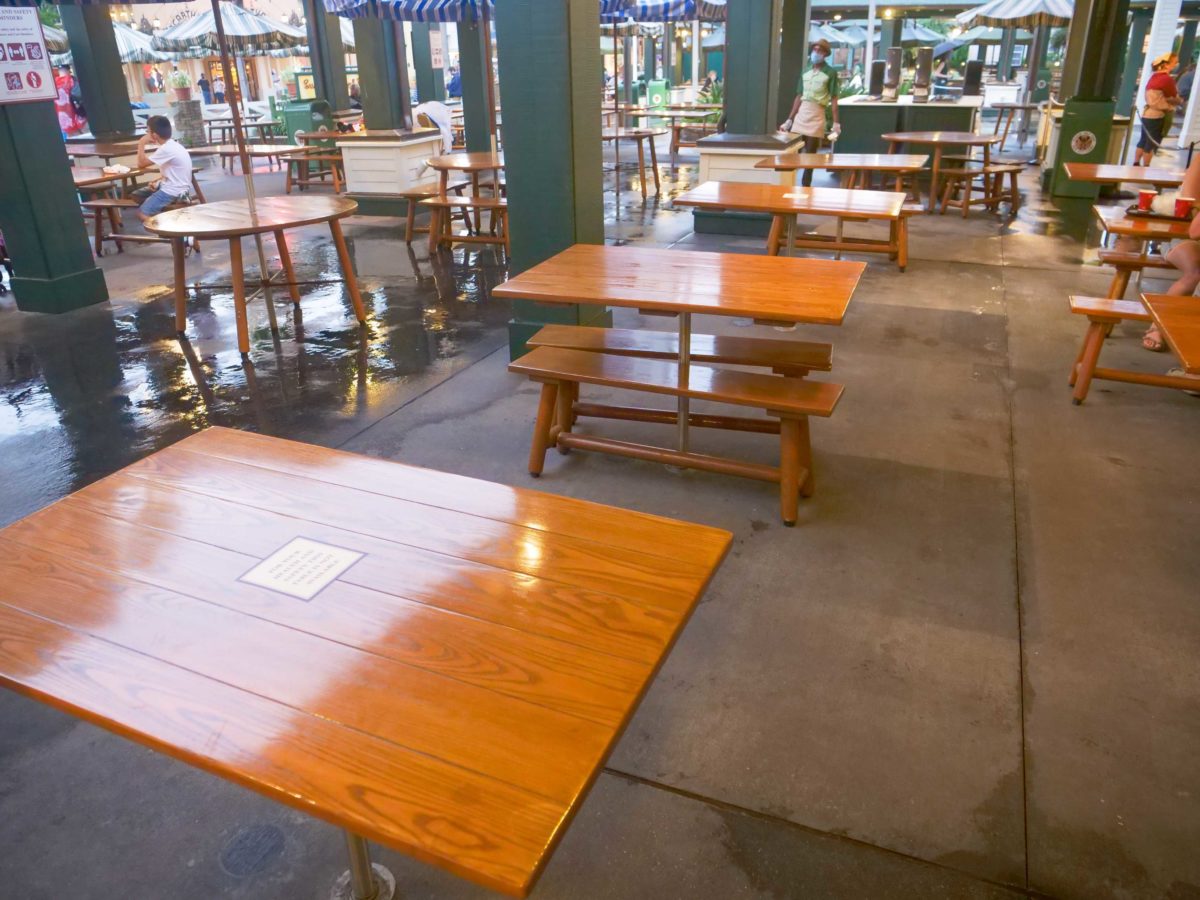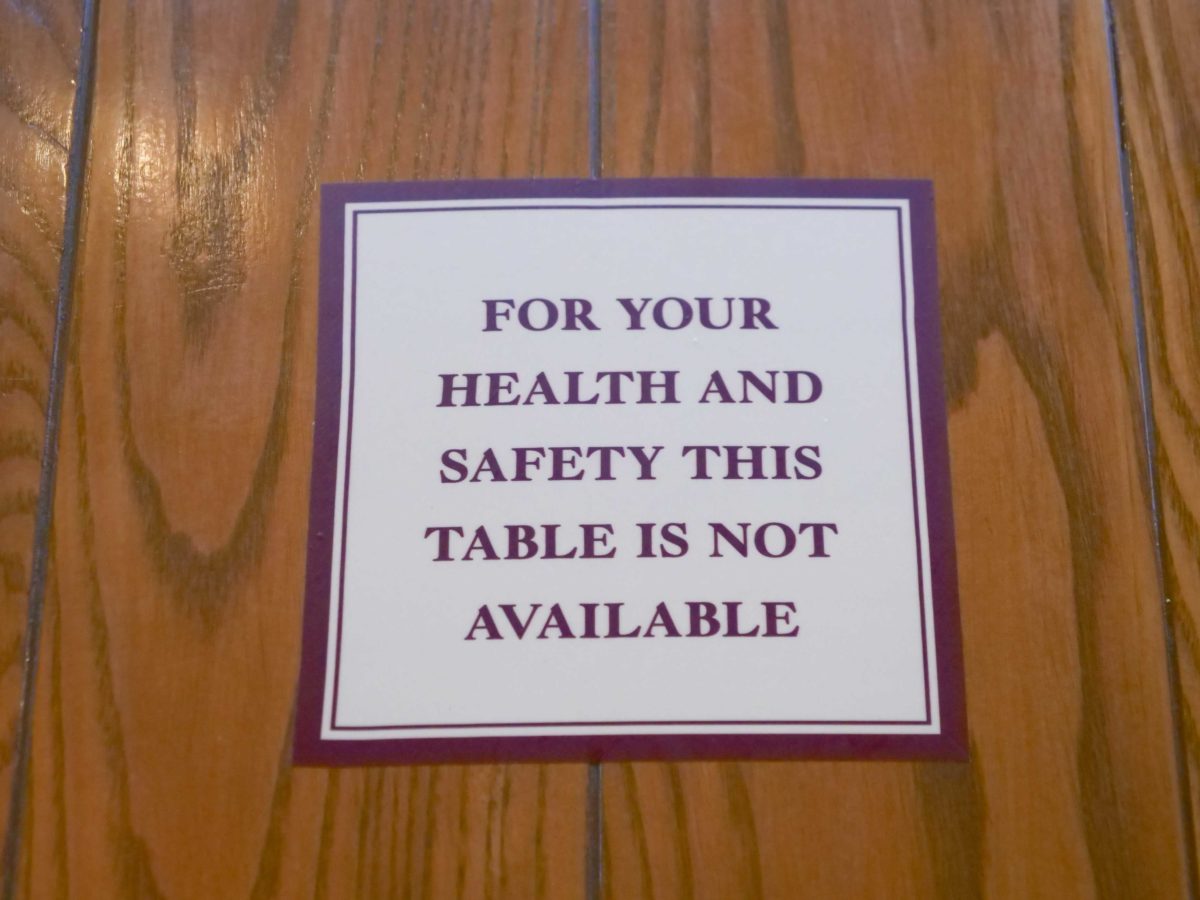 Some of the tables have been marked unavailable for guests to use at this time due to social distancing protocols, but there's still plenty of seating for guests to enjoy their meals.
Will you be stopping to grab a meal at the Sunset Ranch Market the next time you're at Disney's Hollywood Studios? Let us know in the comments!