"America, spread your golden wings…" If you're looking for a bit of a history lesson, or just a place to get out of the Florida heat and rain, you'll want to check out The American Adventure at EPCOT. This nearly half-hour-long show will keep you entertained and teach you all about the American Spirit.
Let's take a look at the new social distancing measures that were put into place so guests could safely enjoy this attraction.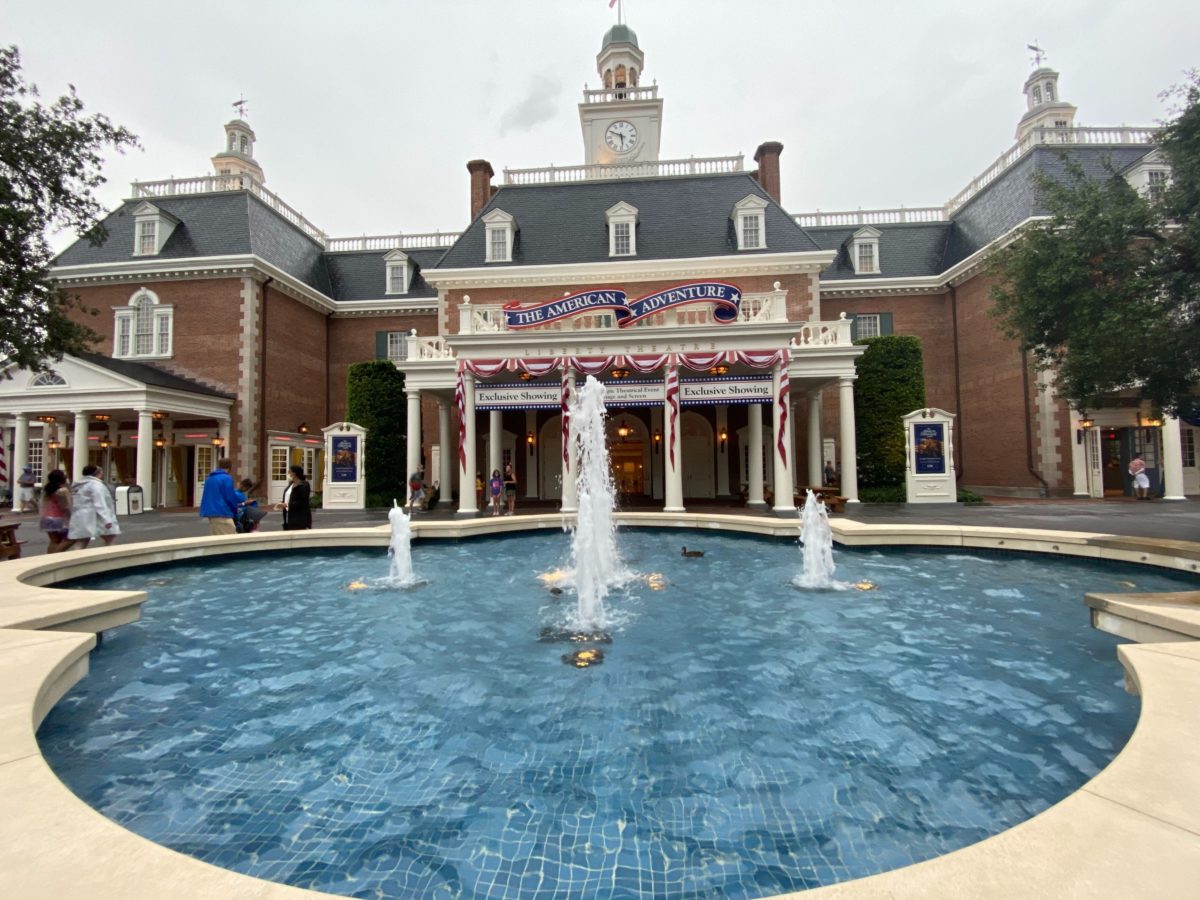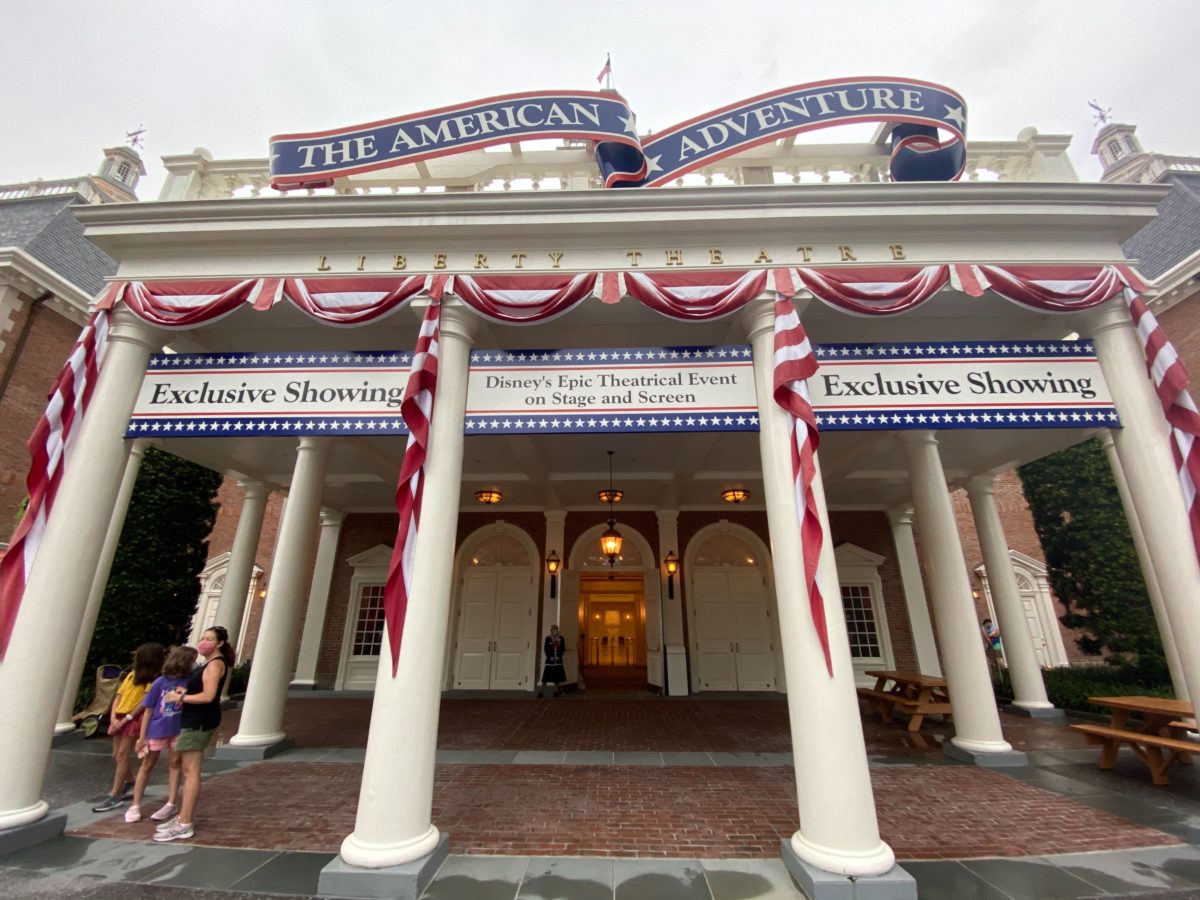 The outside of the pavilion is still as majestic looking as ever, with patriotic bunting decorating the Liberty Theatre.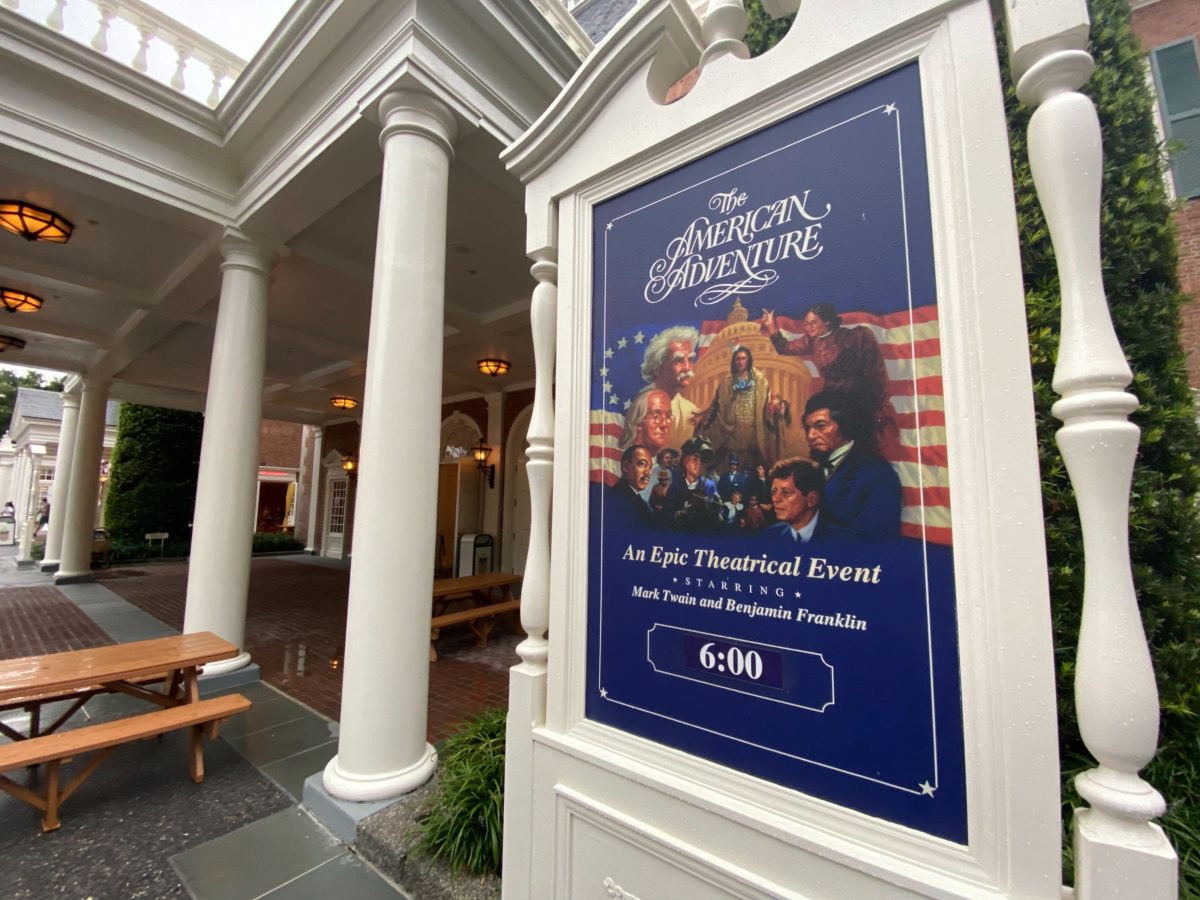 A sign remains outside on both sides of the entrance to let guests know when the next show will be. You can normally enjoy the show every hour after the World Showcase opens until an hour prior to park closing.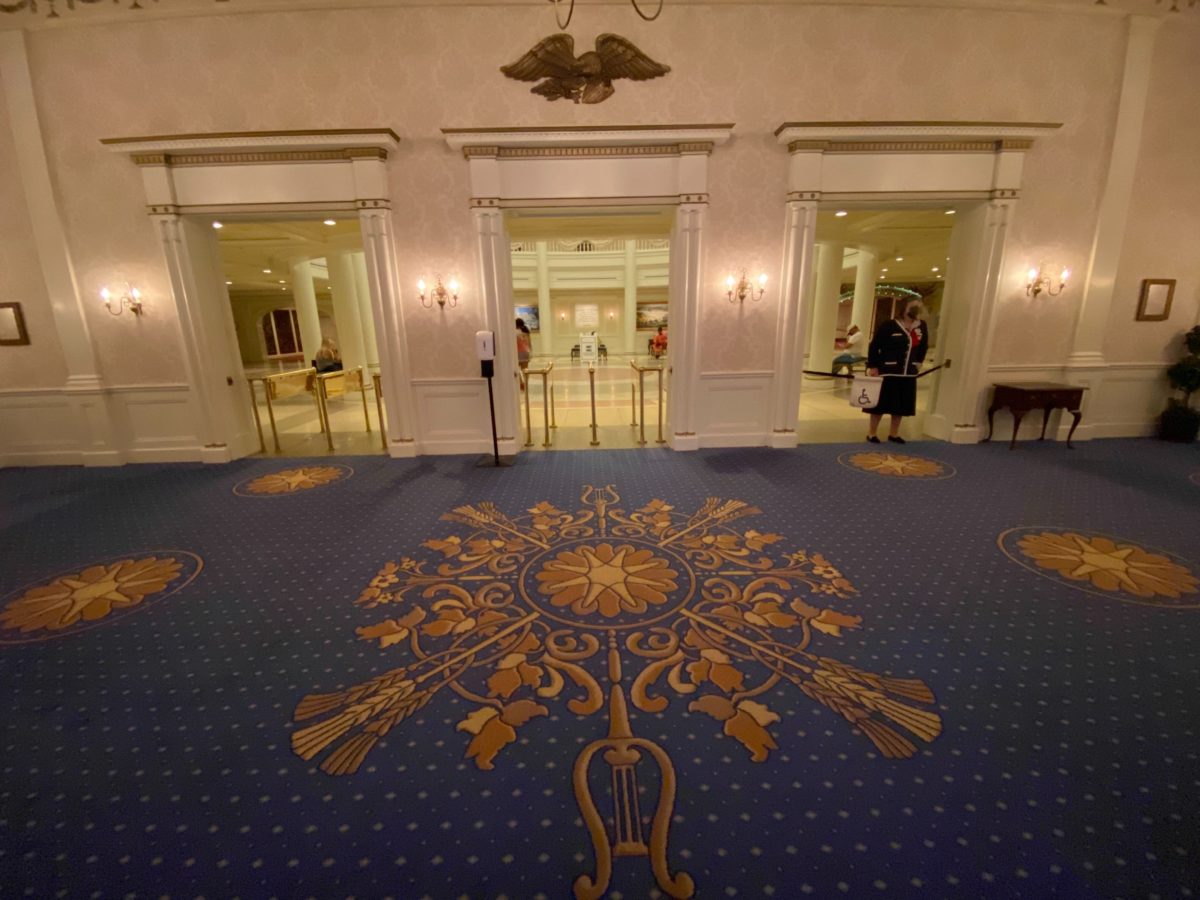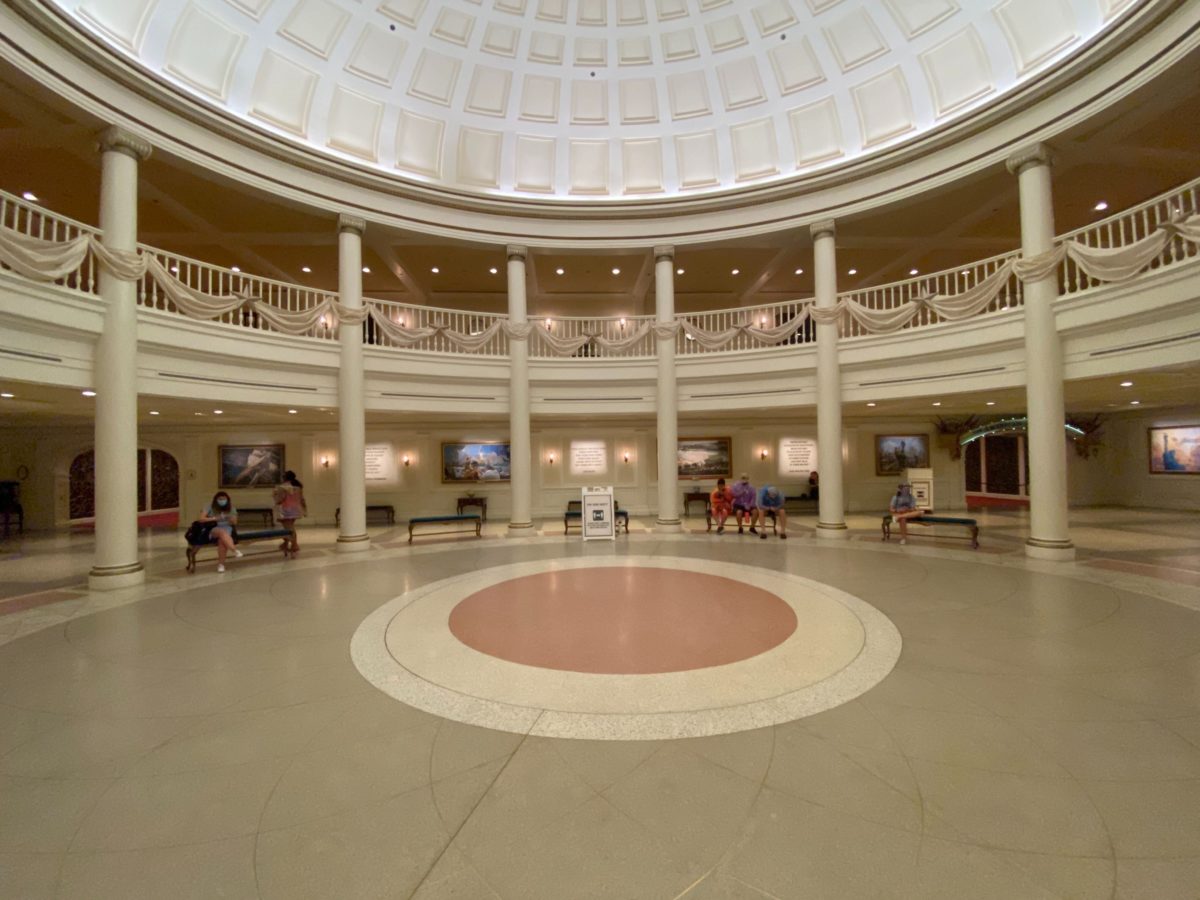 As guests enter the main atrium of the theatre, they'll find it to be awfully quiet as guests spread about.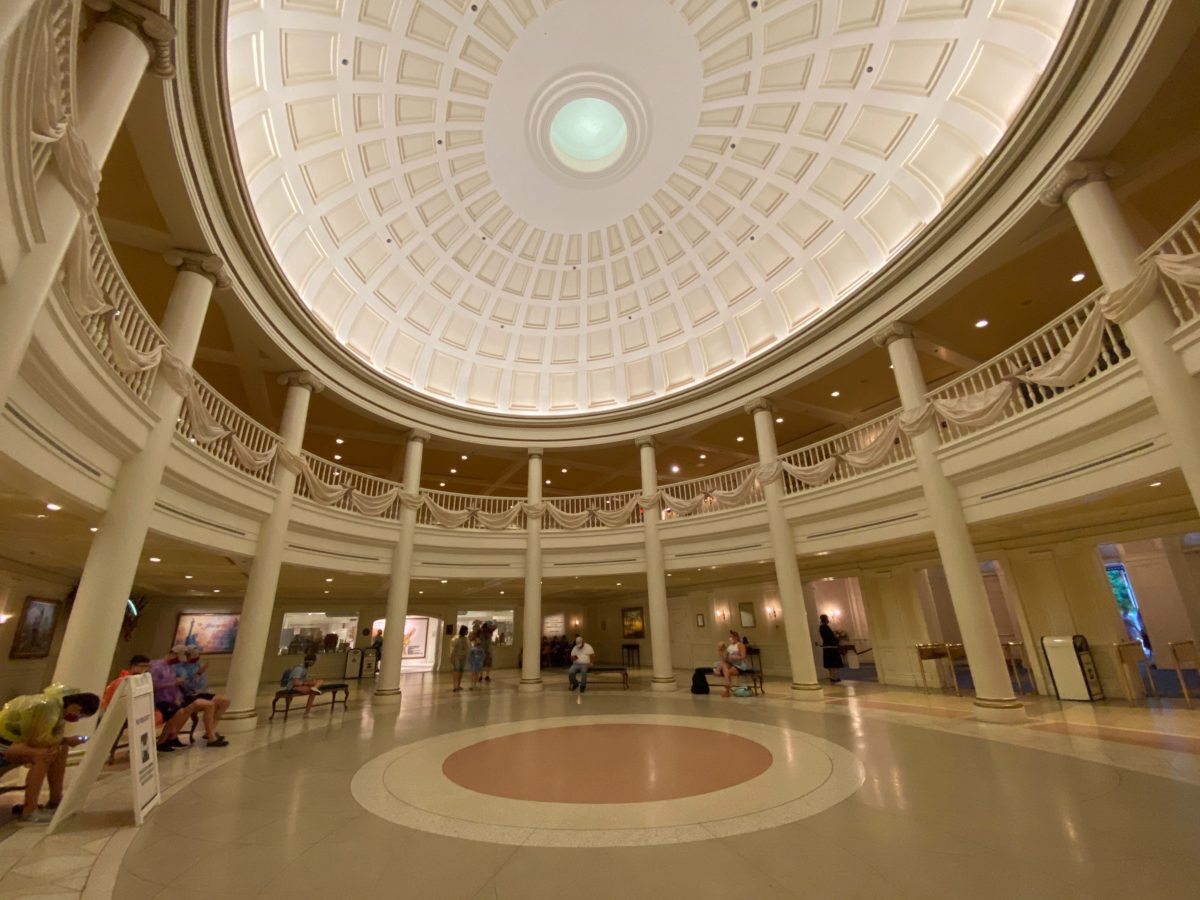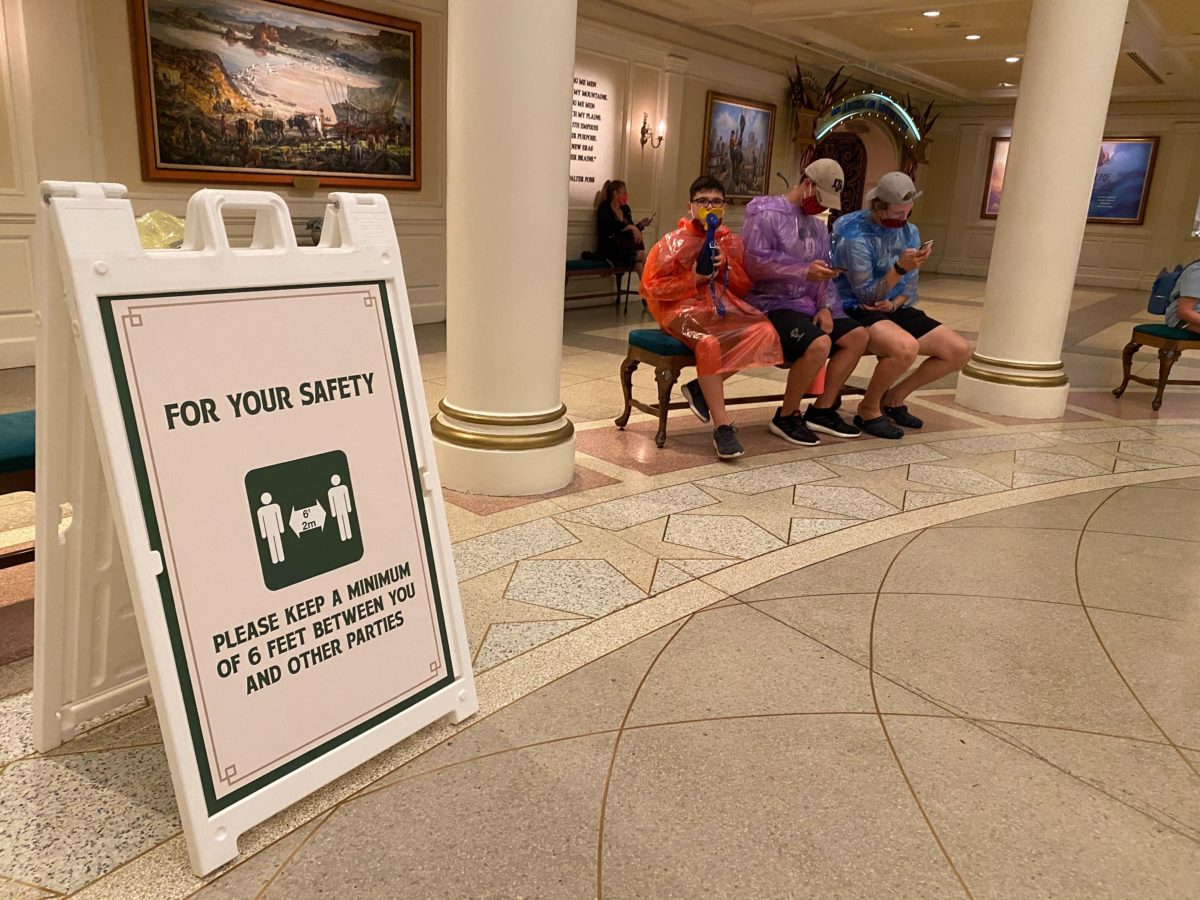 Guests are no longer seated around the center circle to hear the Voices of Liberty, as they are currently not performing before each show.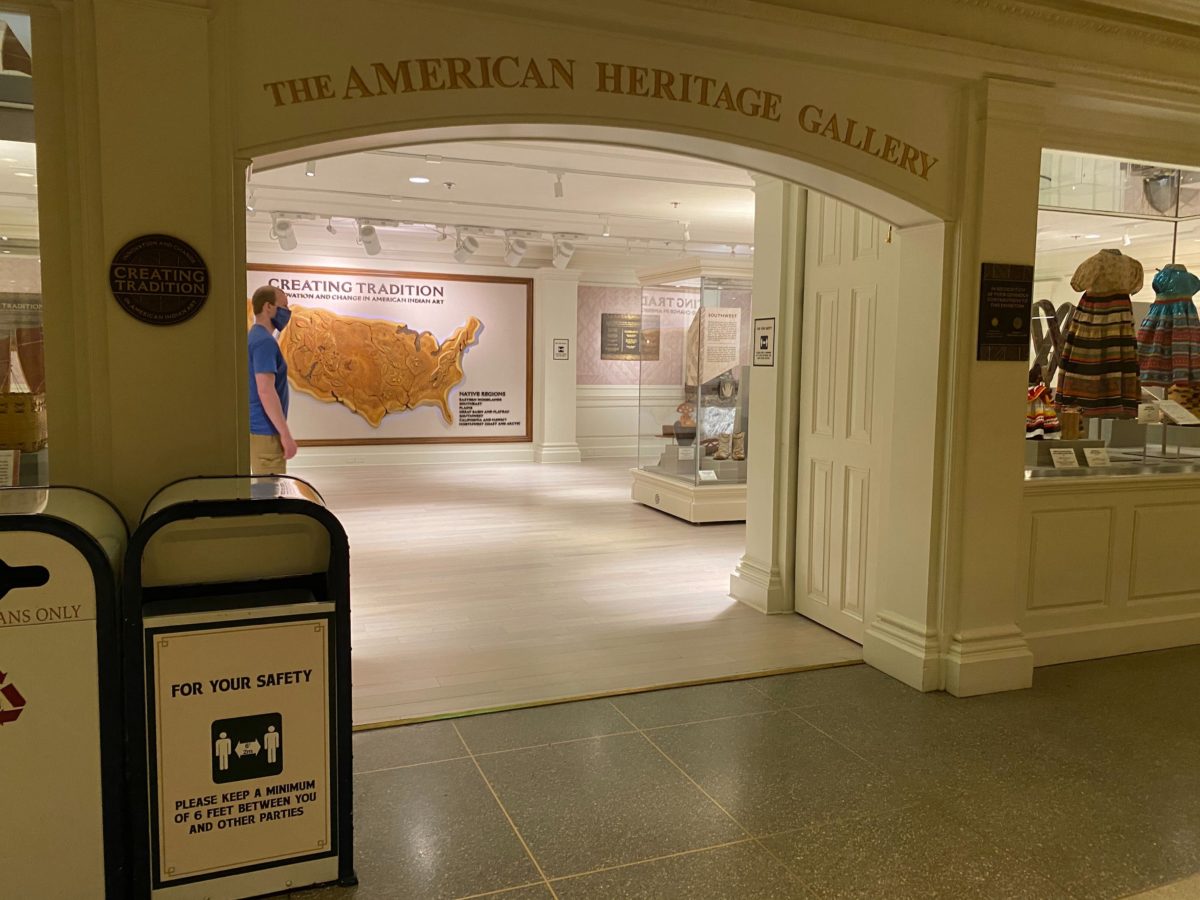 It makes the lobby not nearly as lively without their beautiful voices, but it does give us the opportunity to look through the American Heritage Gallery.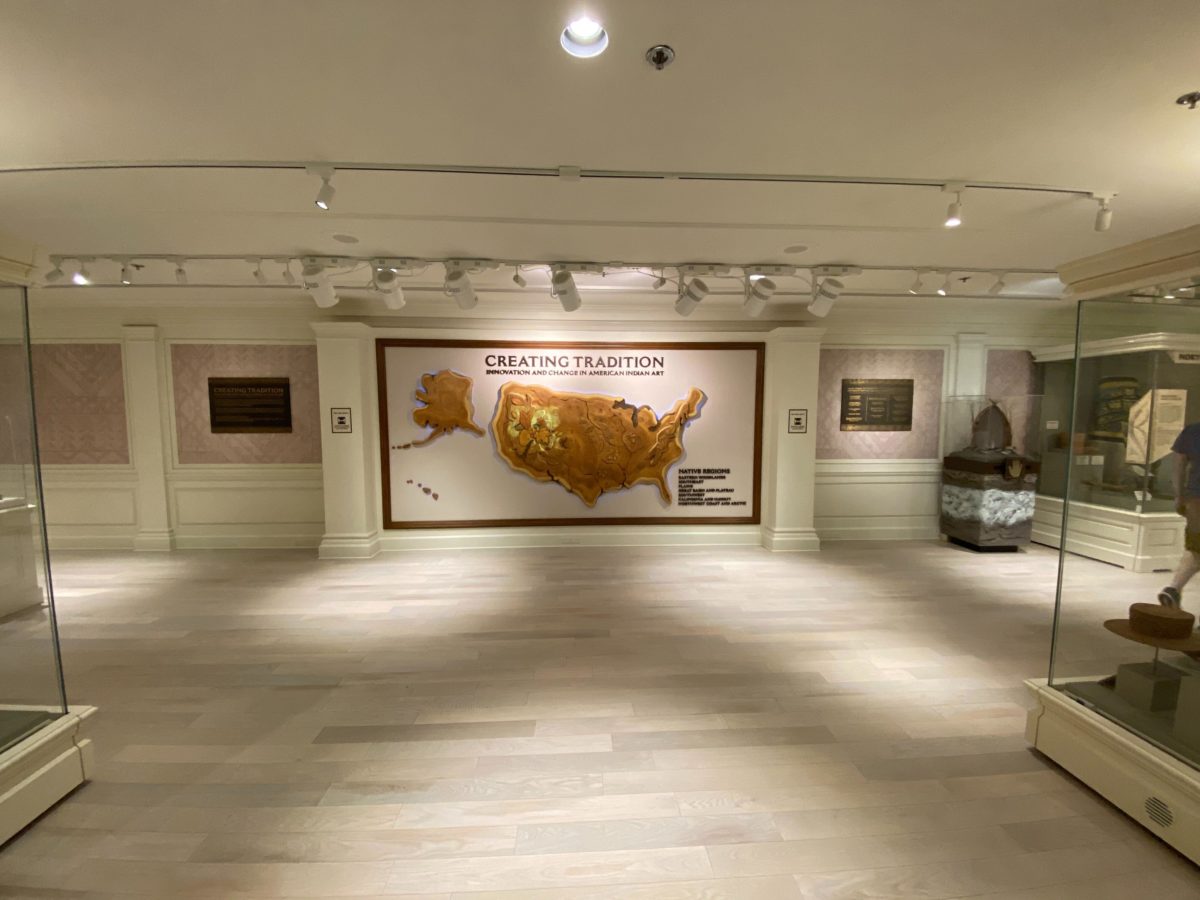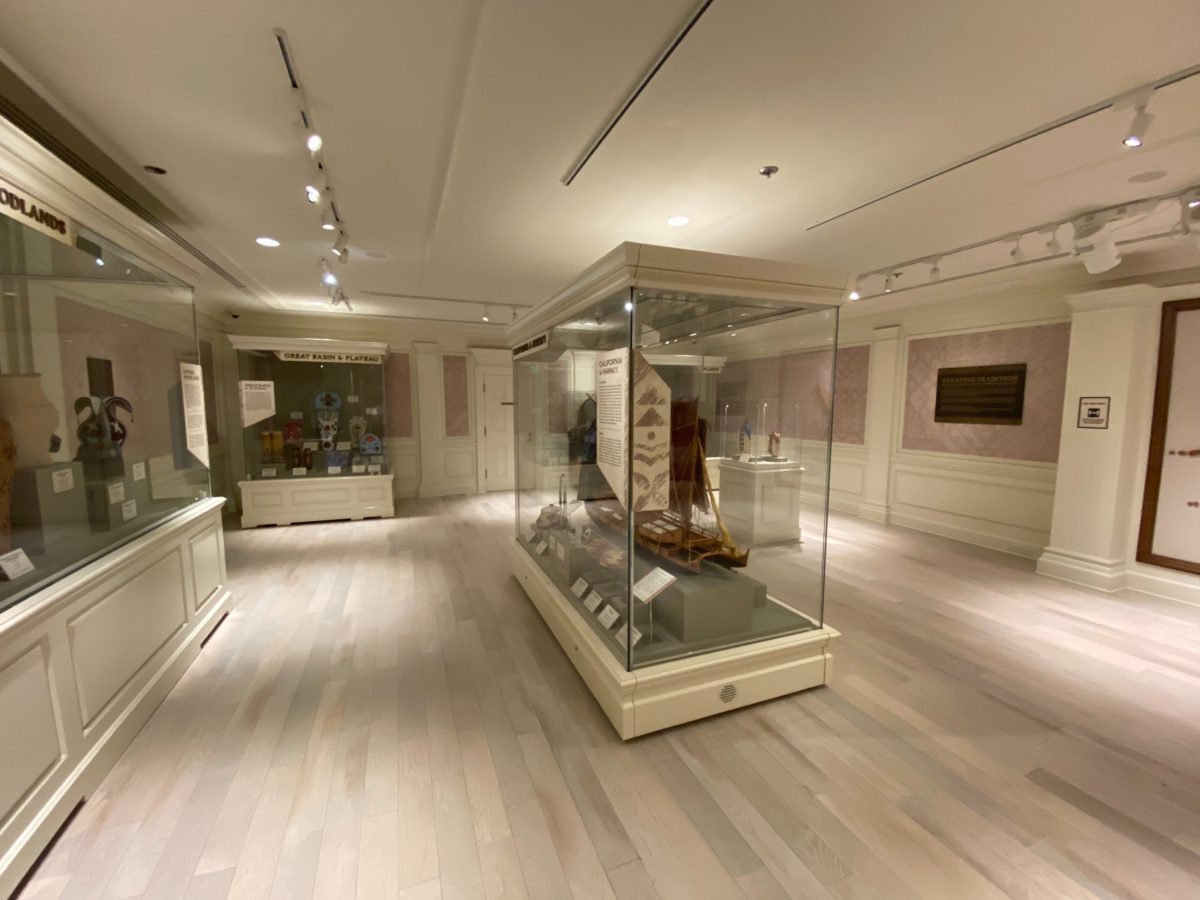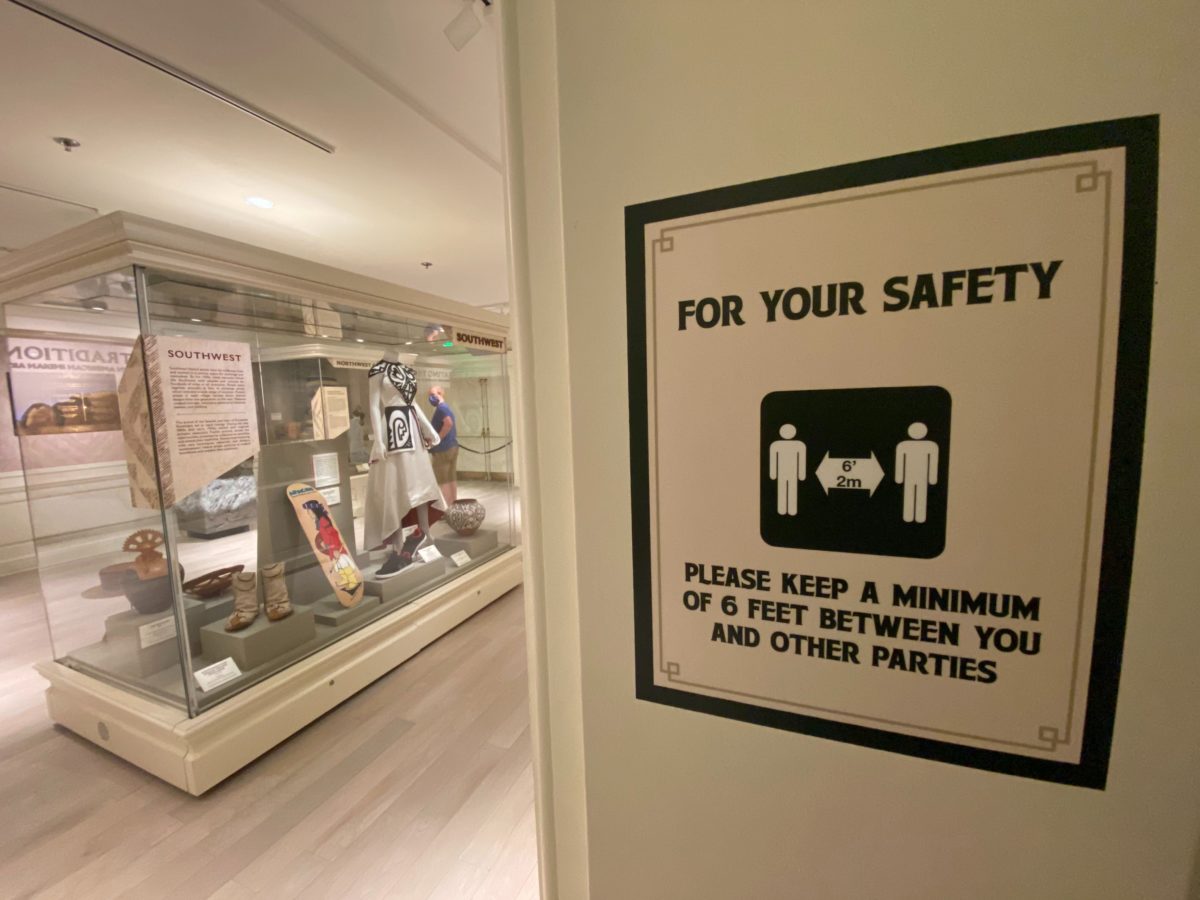 This gallery is wide enough for guests to enjoy without too much crowding around the exhibits, but social distancing signs are still displayed throughout to serve as a reminder.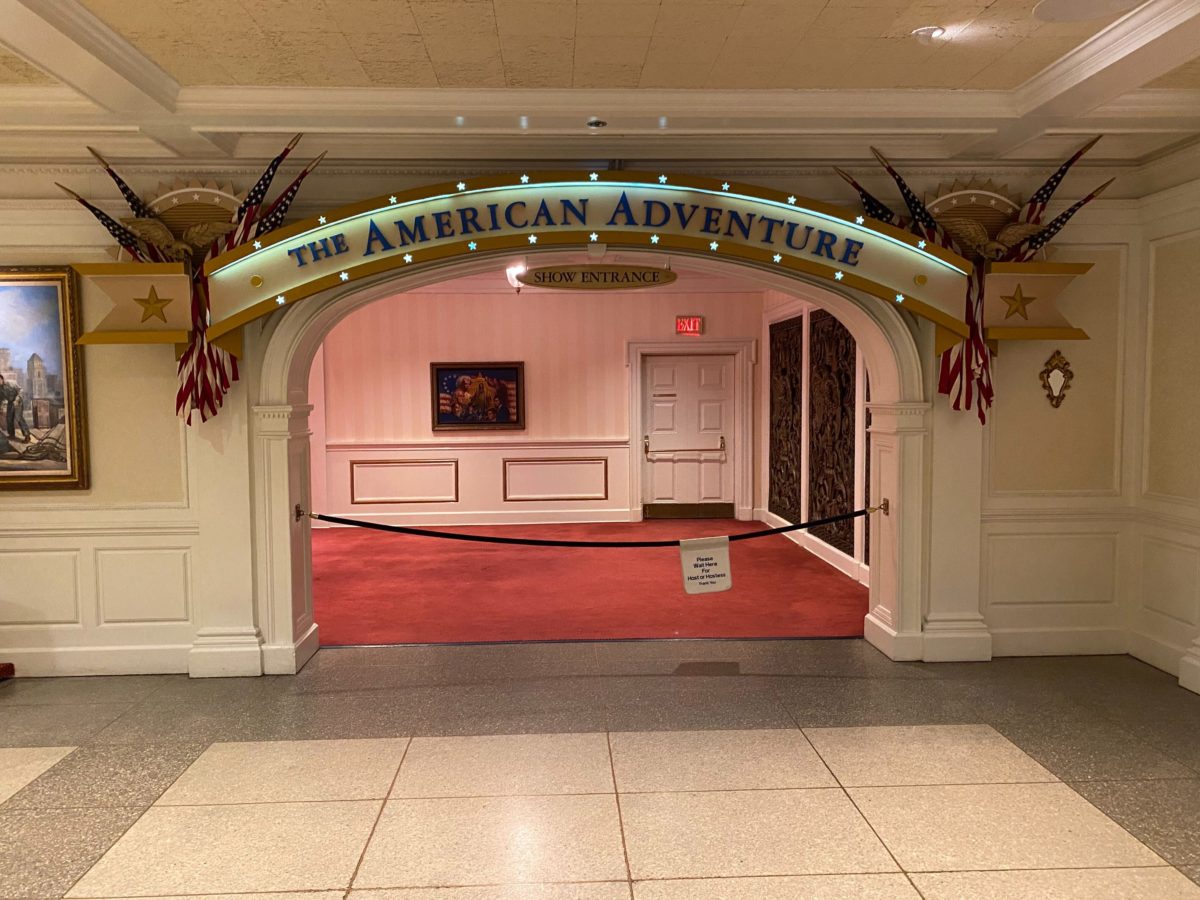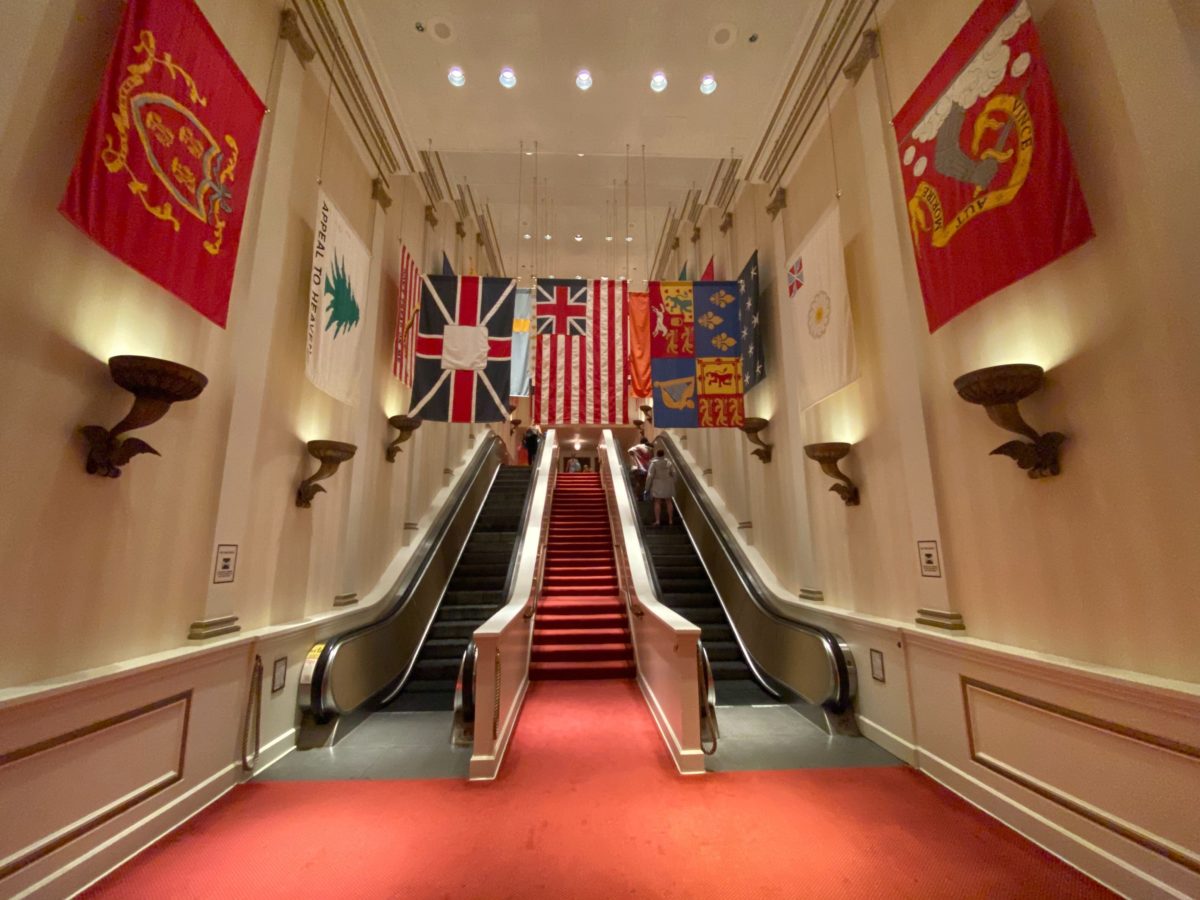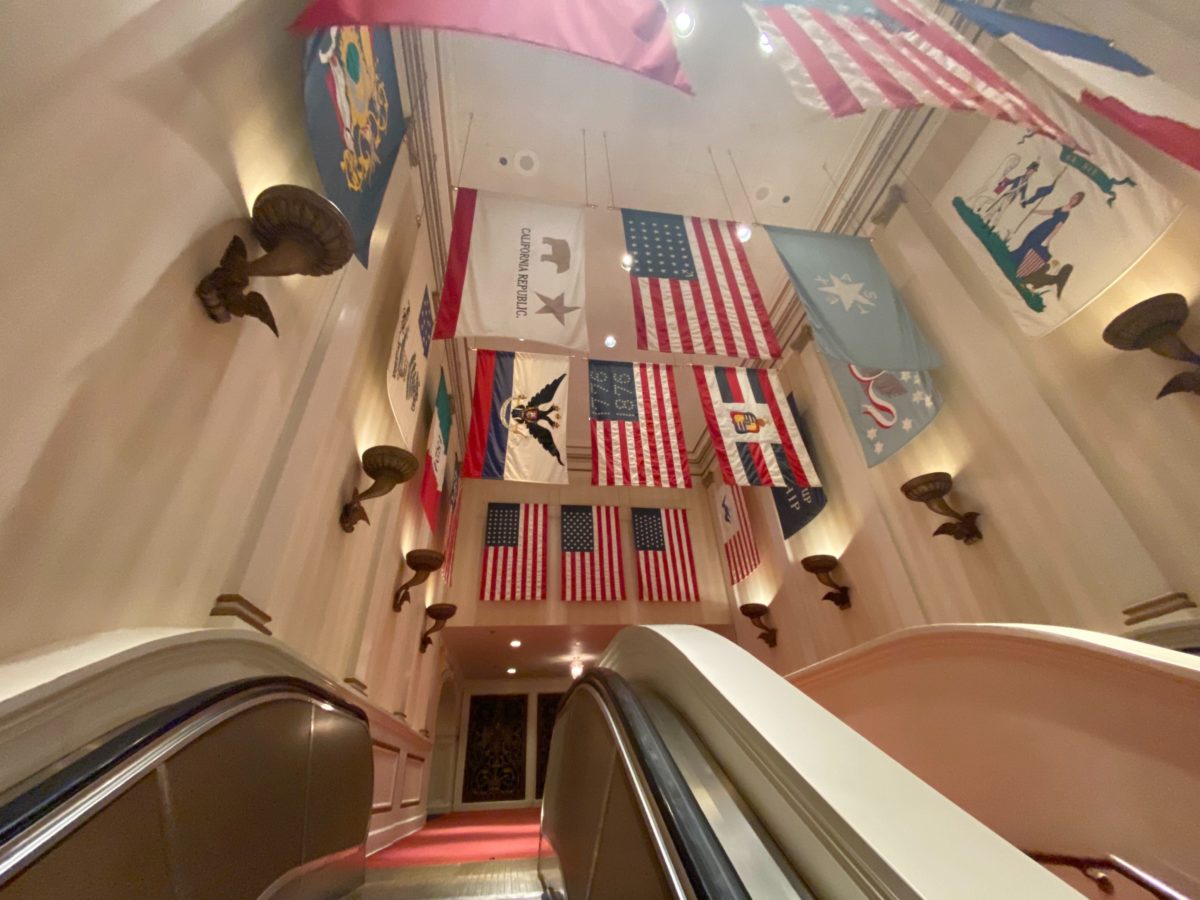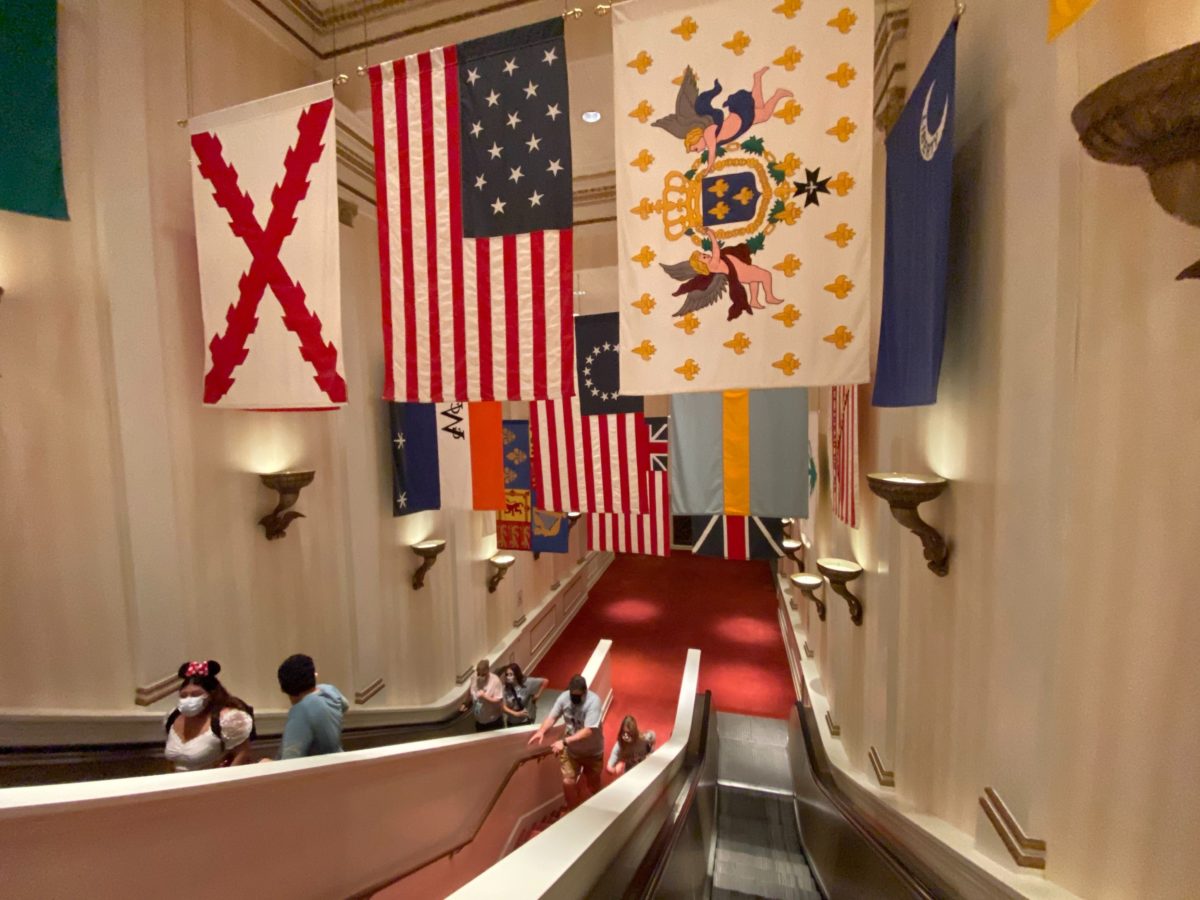 As you head upstairs through the Hall of Flags, a display of the different flags throughout U.S. history, guests are still expected to keep six feet apart from the party ahead of them. With two escalators and a set of stairs, guests have room to spread out as they journey upstairs.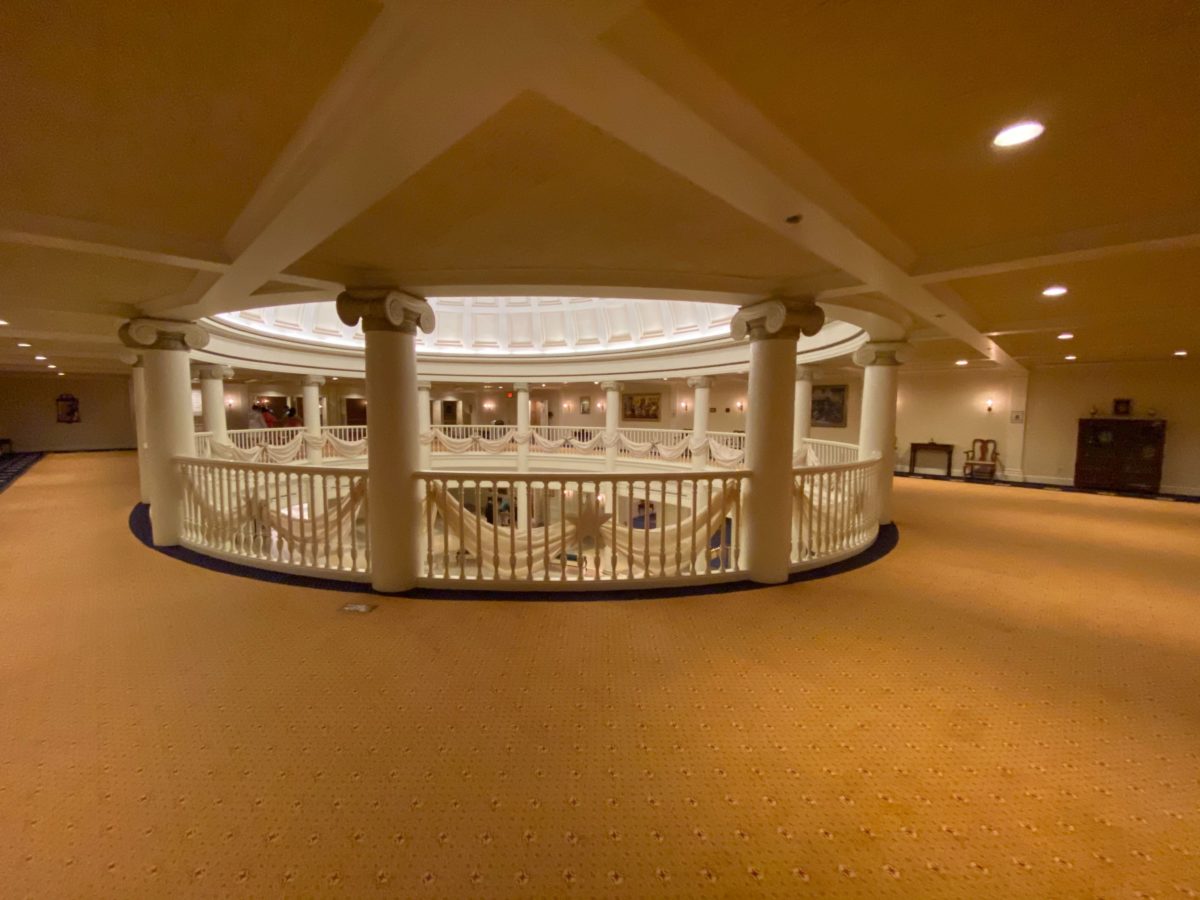 As guests wait on the upper level, there are no social distancing markers placed, but there's plenty of room for guests to wait before heading down into the theatre.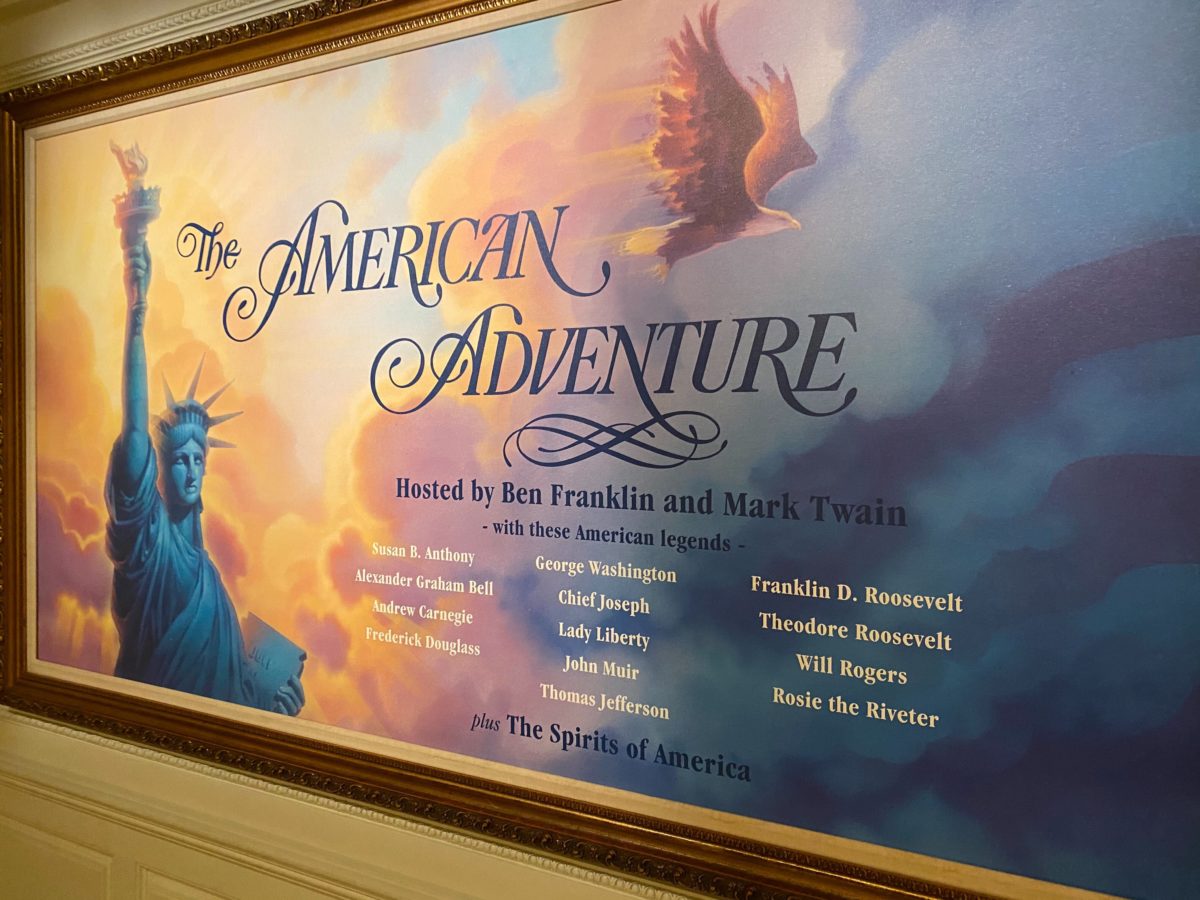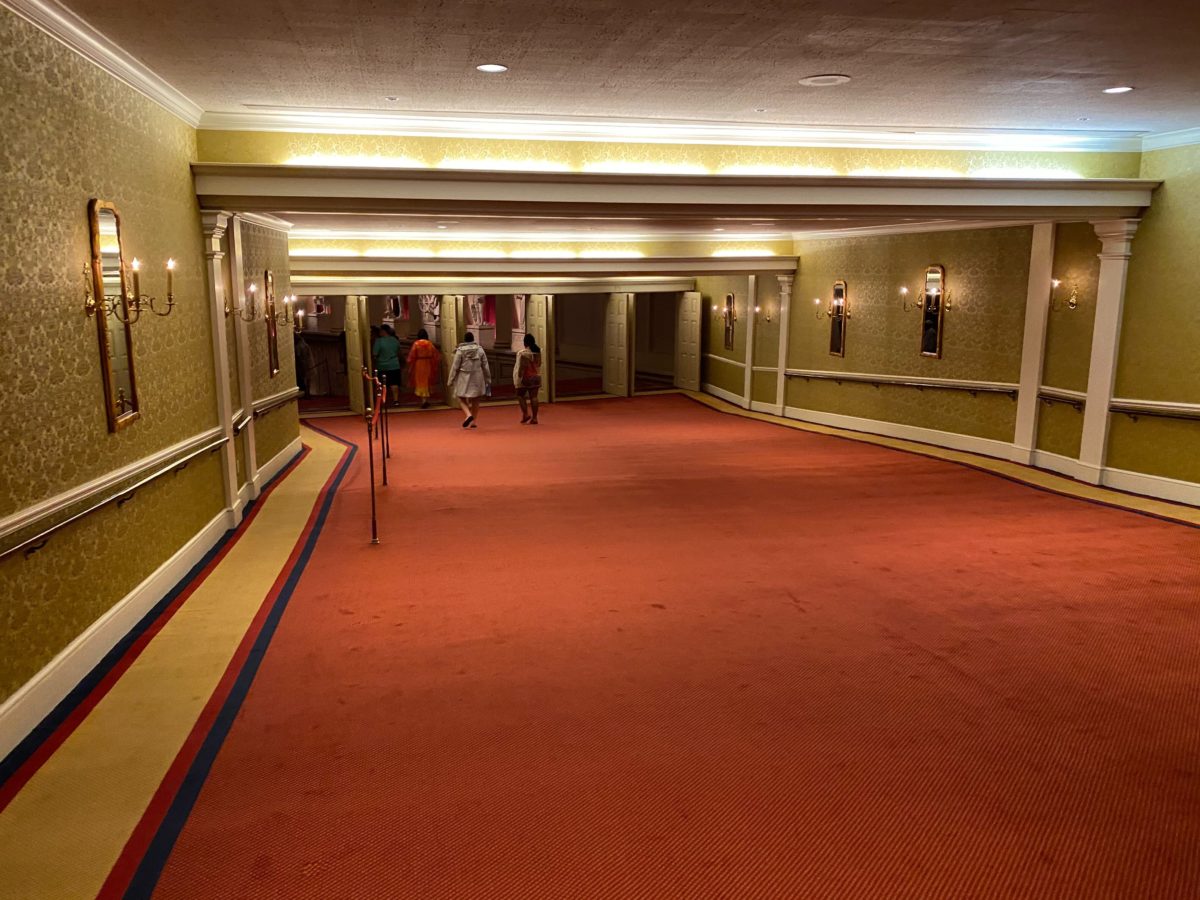 The long ramp down offers plenty of room for guests to enter into the theater.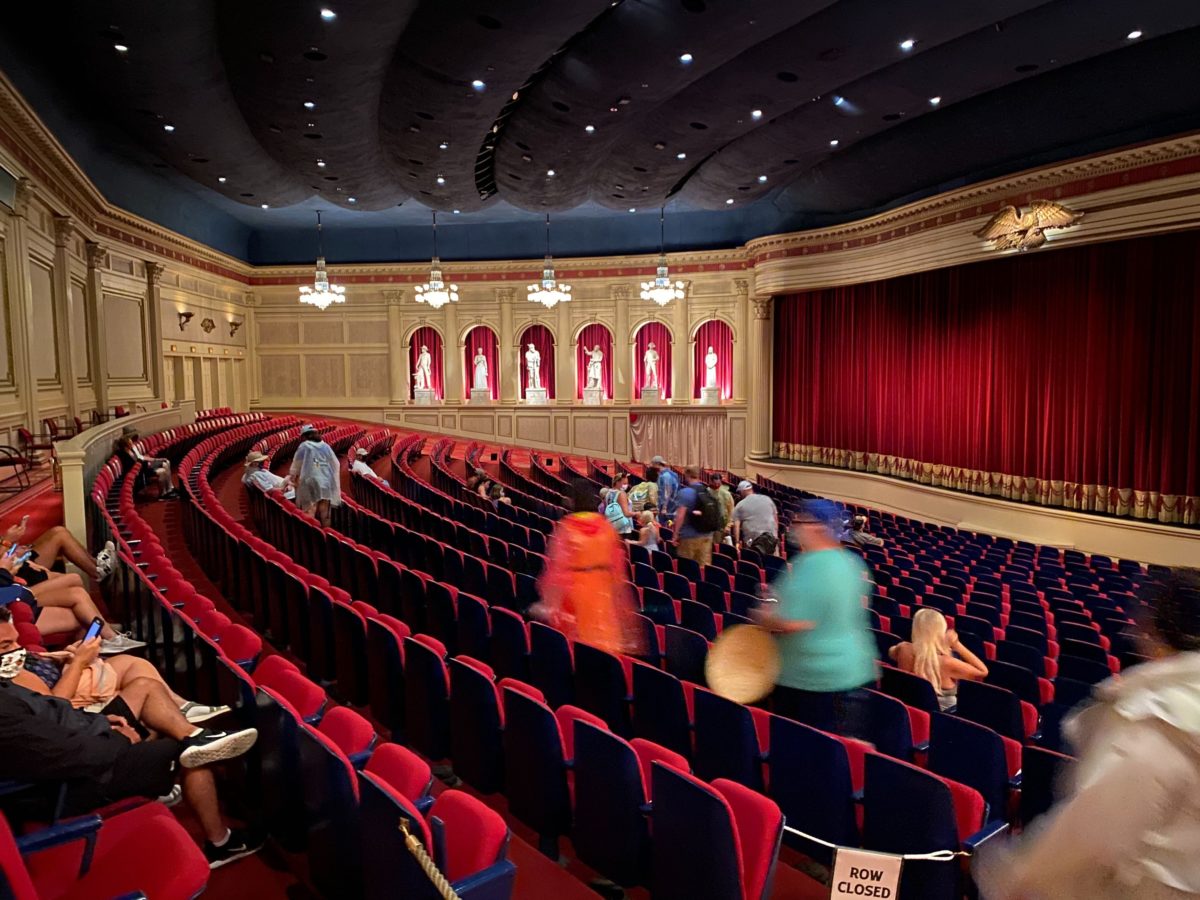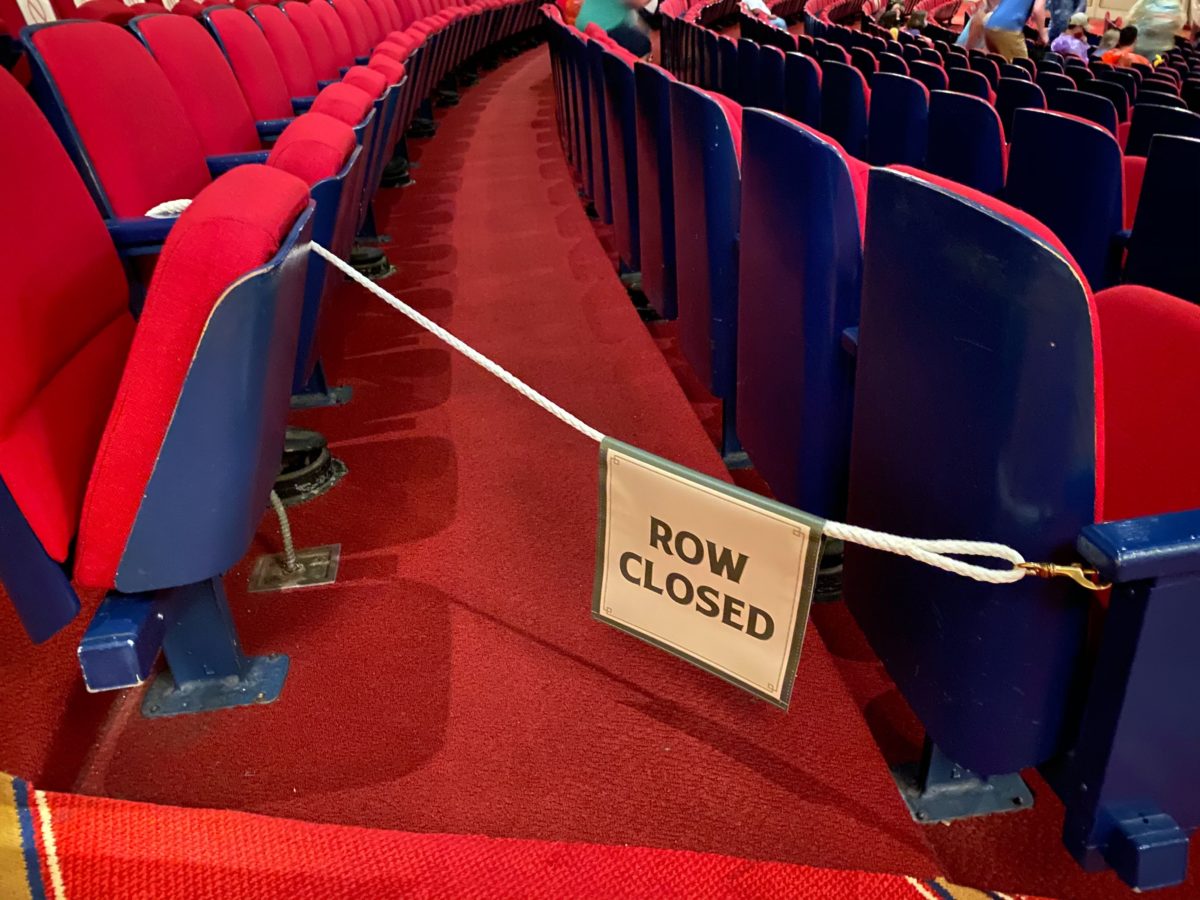 Some of the rows and seats are closed off to allow guests to social distance while enjoying the show.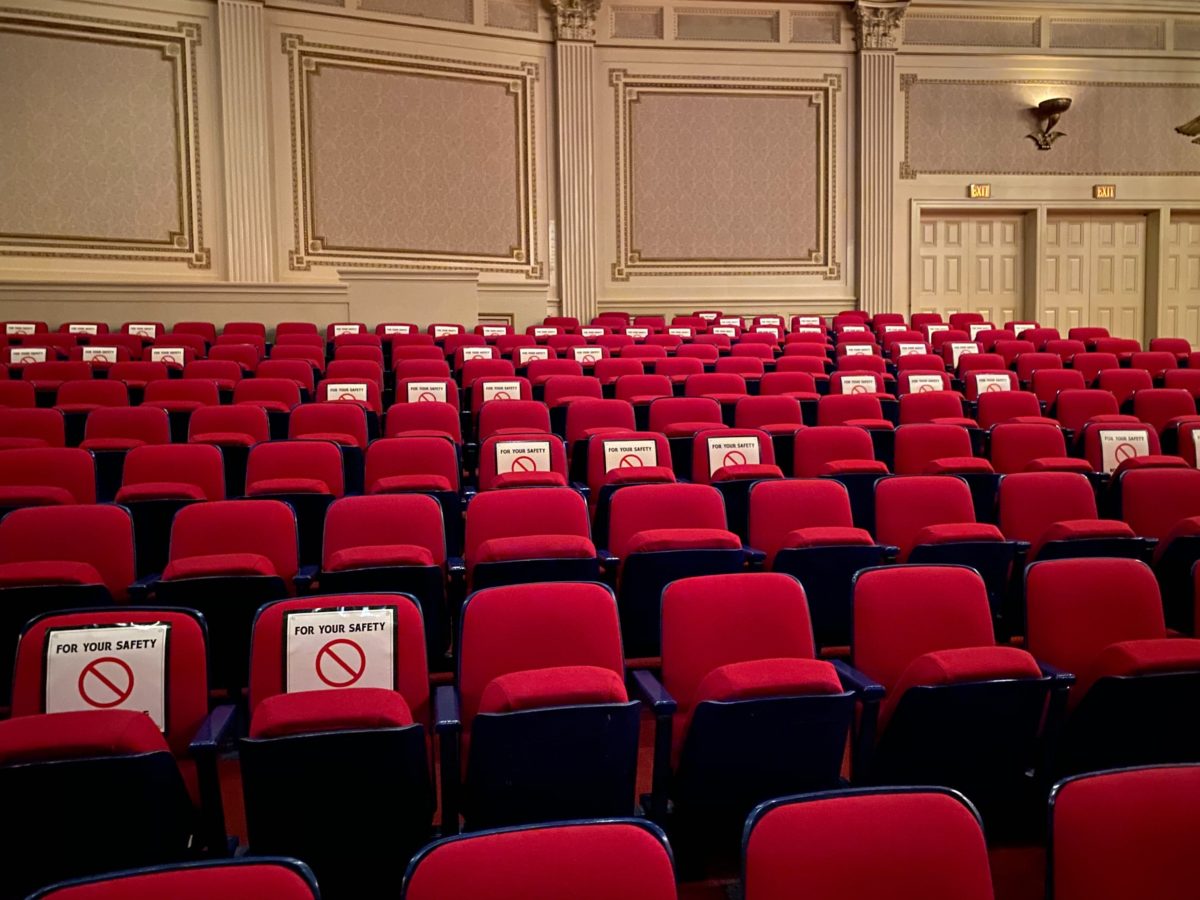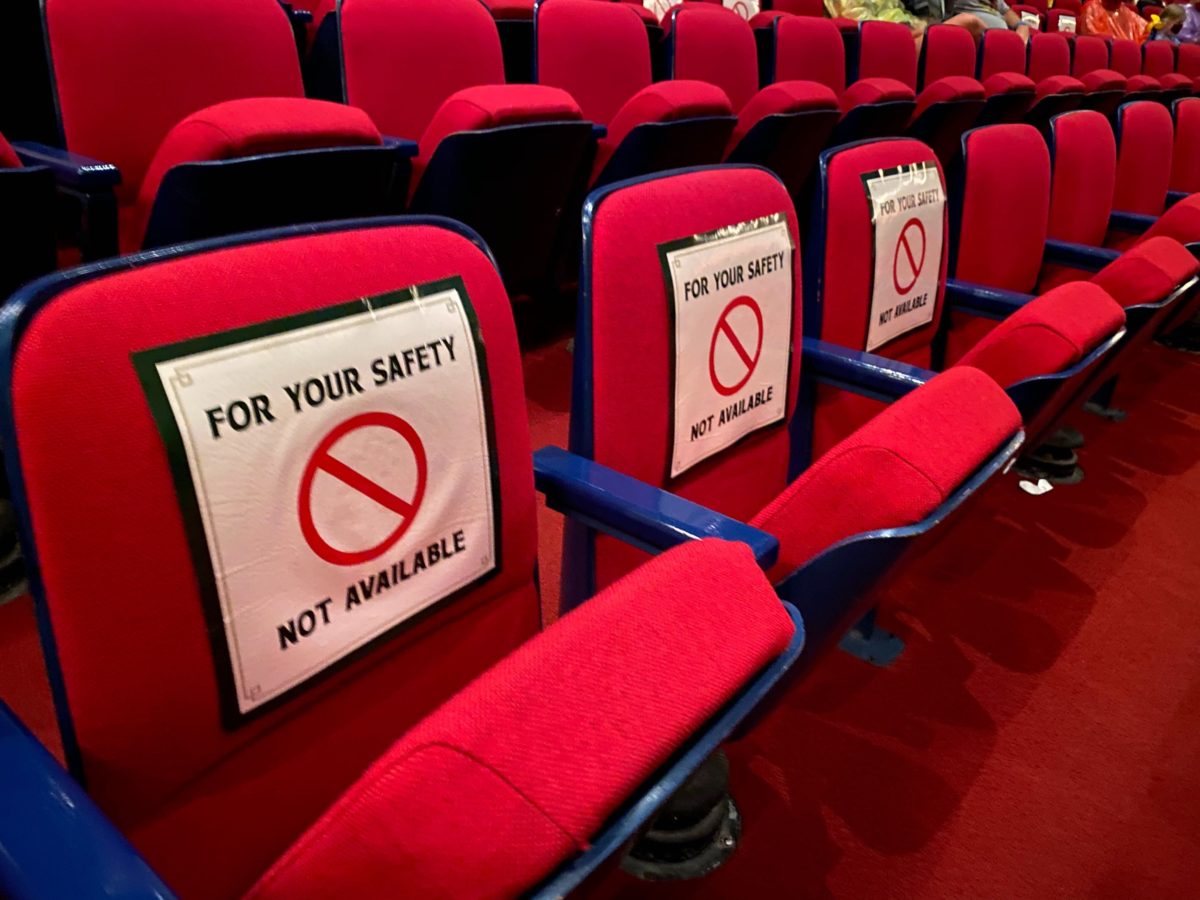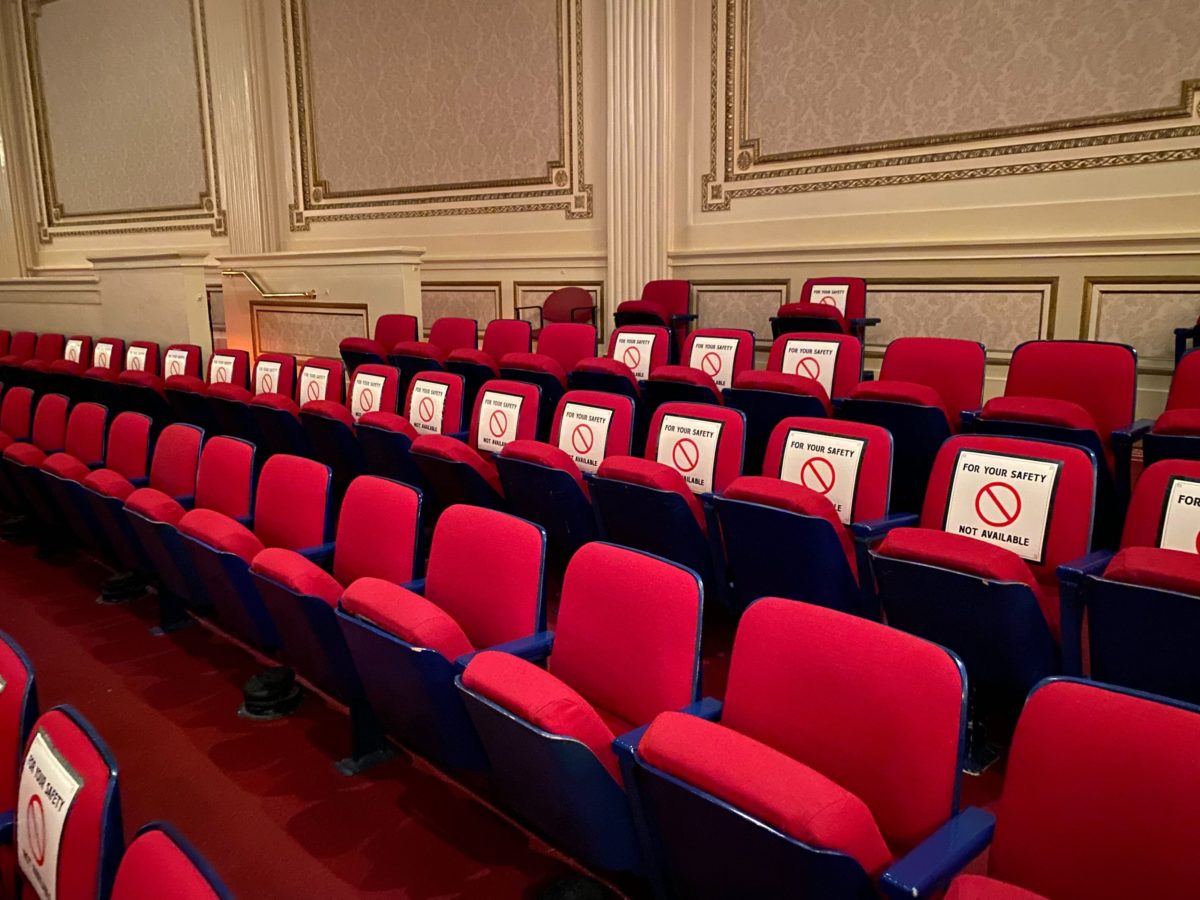 Even with these precautions in place, the Liberty Theatre is plenty big enough to hold large crowds and to accommodate social distancing.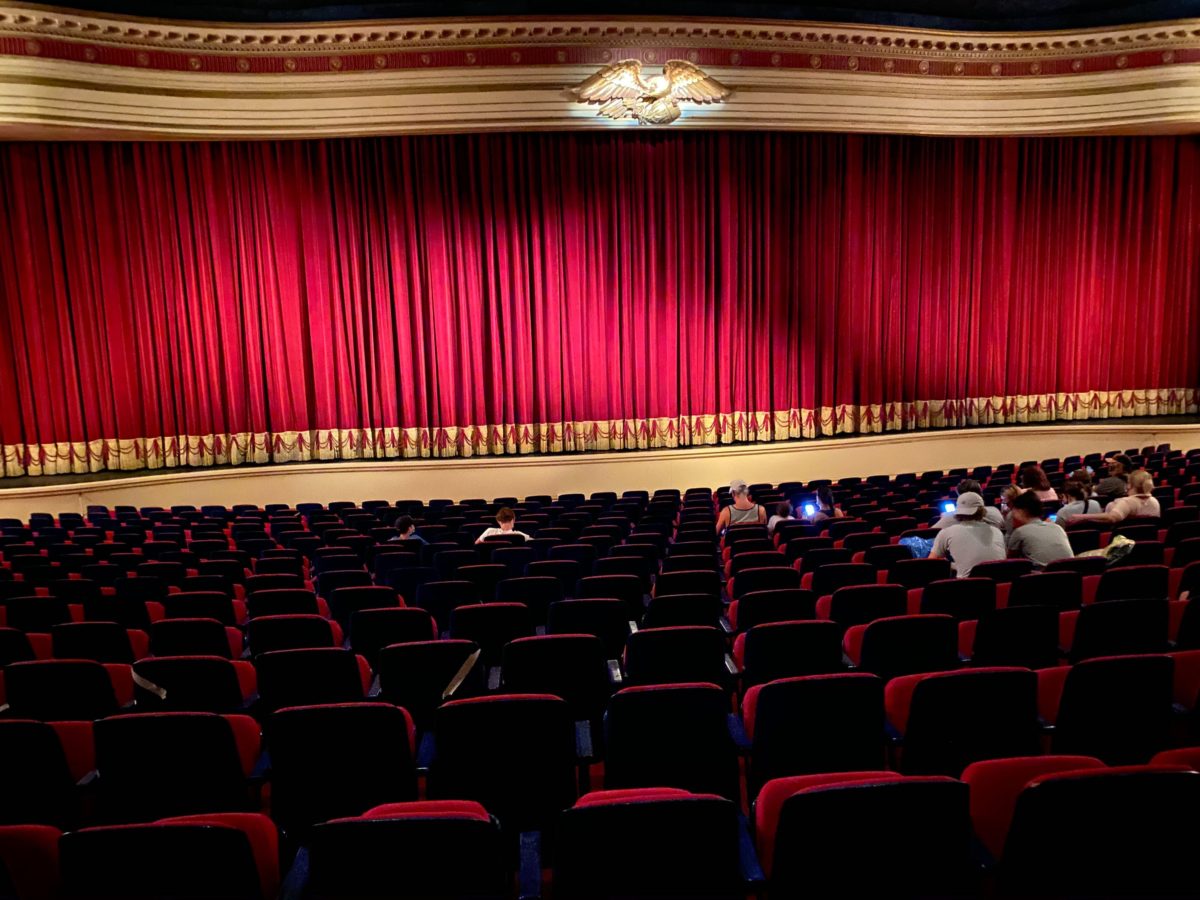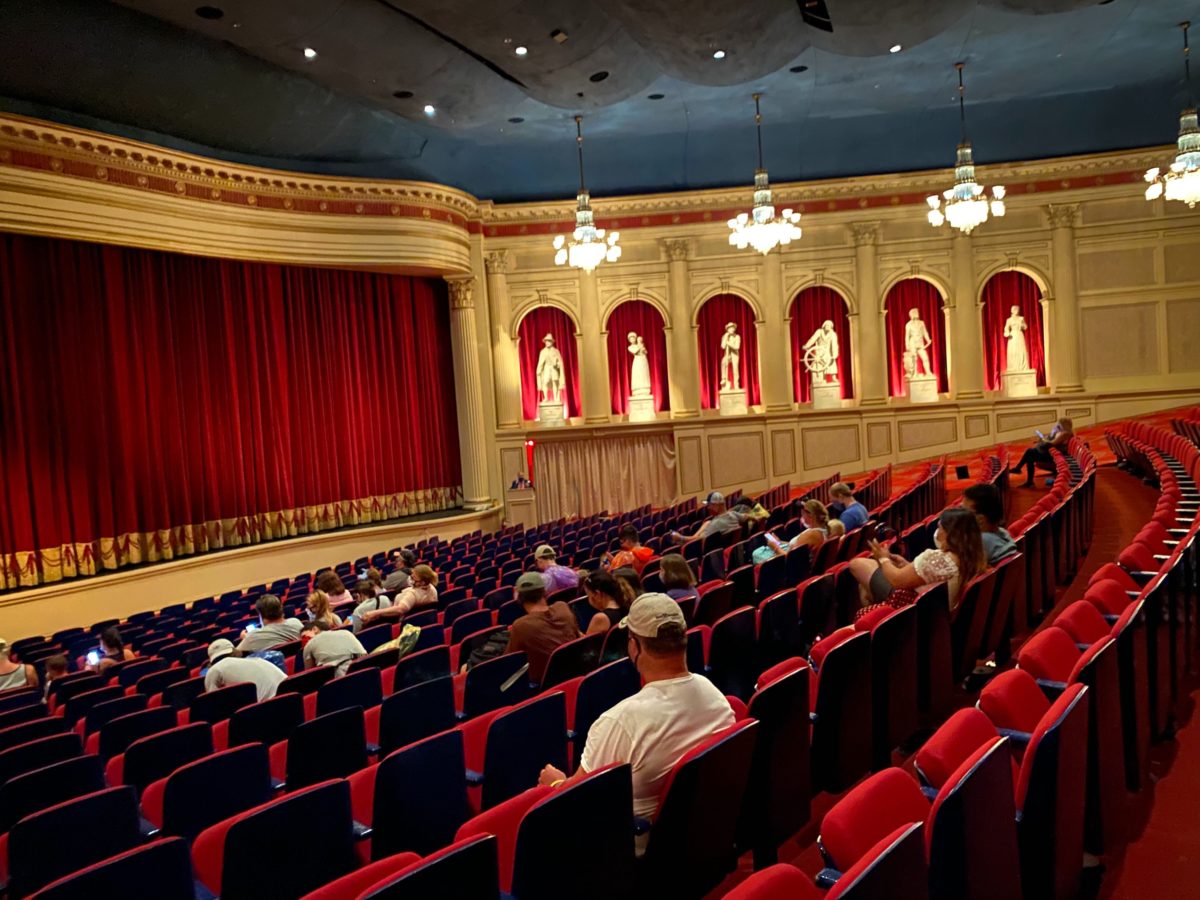 We caught a later showing so it wasn't nearly as crowded, but guests can still spread out, sit back, and enjoy the show.
Will you be returning to The American Adventure while you make your way around the World Showcase at EPCOT? Or are you more interested in trying the new Street Corn Funnel Cake at the Taste of EPCOT International Food & Wine Festival 2020 right outside of the theatre? Let us know how you'll fly high with the American Spirit in the comments!