The Haunted Mansion has made a spirited return at the Cast Member previews of the Magic Kingdom.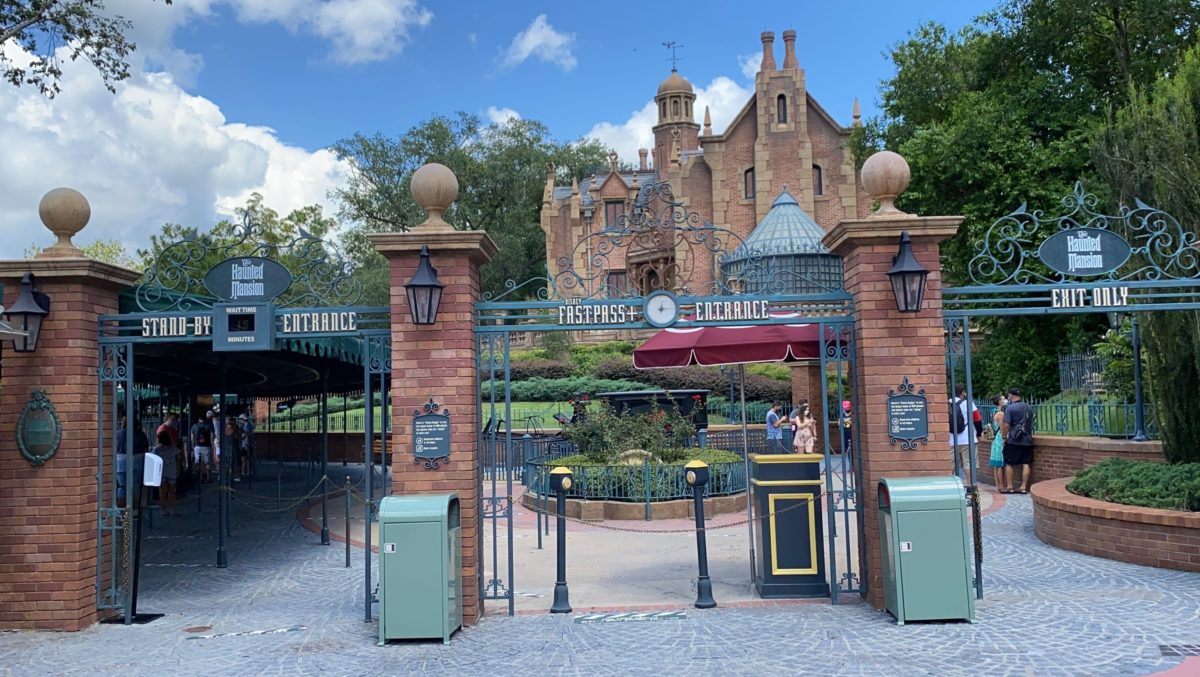 Certain modifications to the Gracey Manor tour have been made, leading to a grim change. First, let's see how safety precautions affected the queue.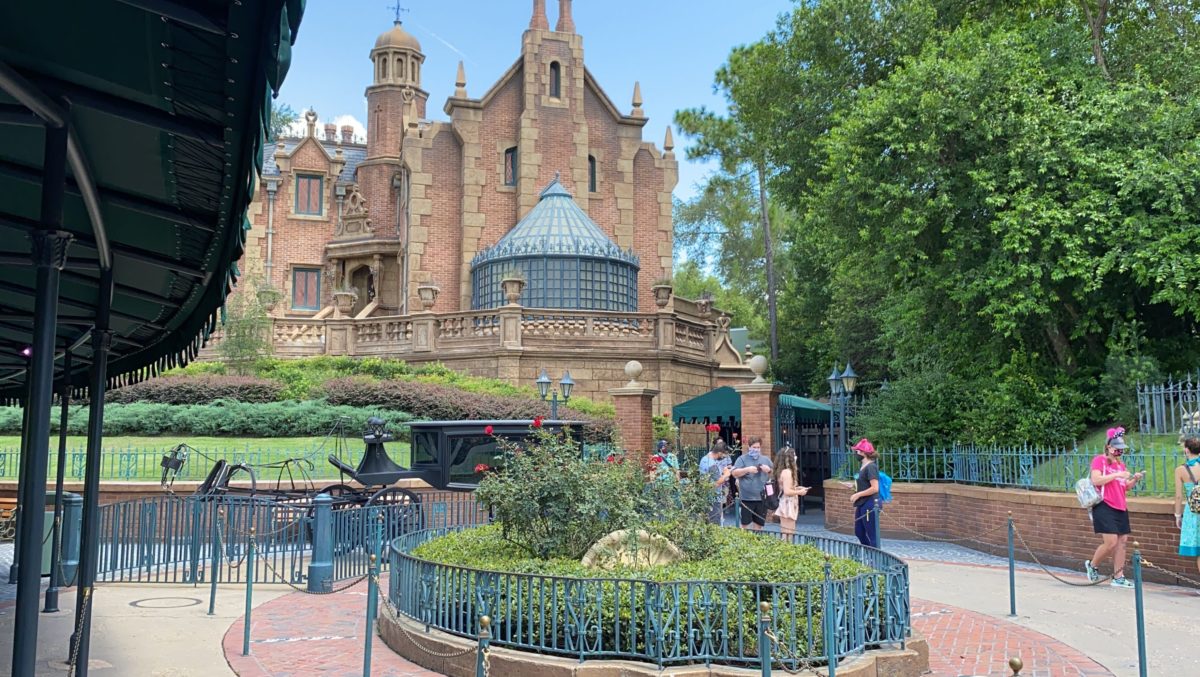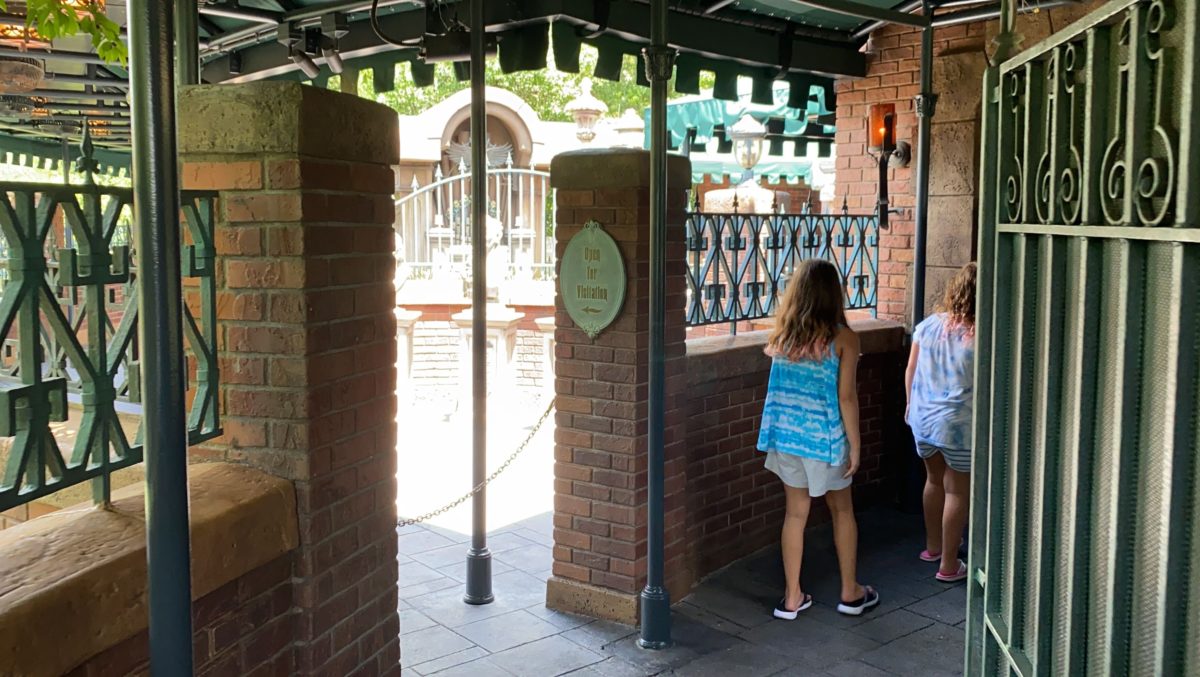 The interactive portion of the queue has been roped off for the moment, but social distancing markers visible on the ground suggests it could possibly reopen at a later date.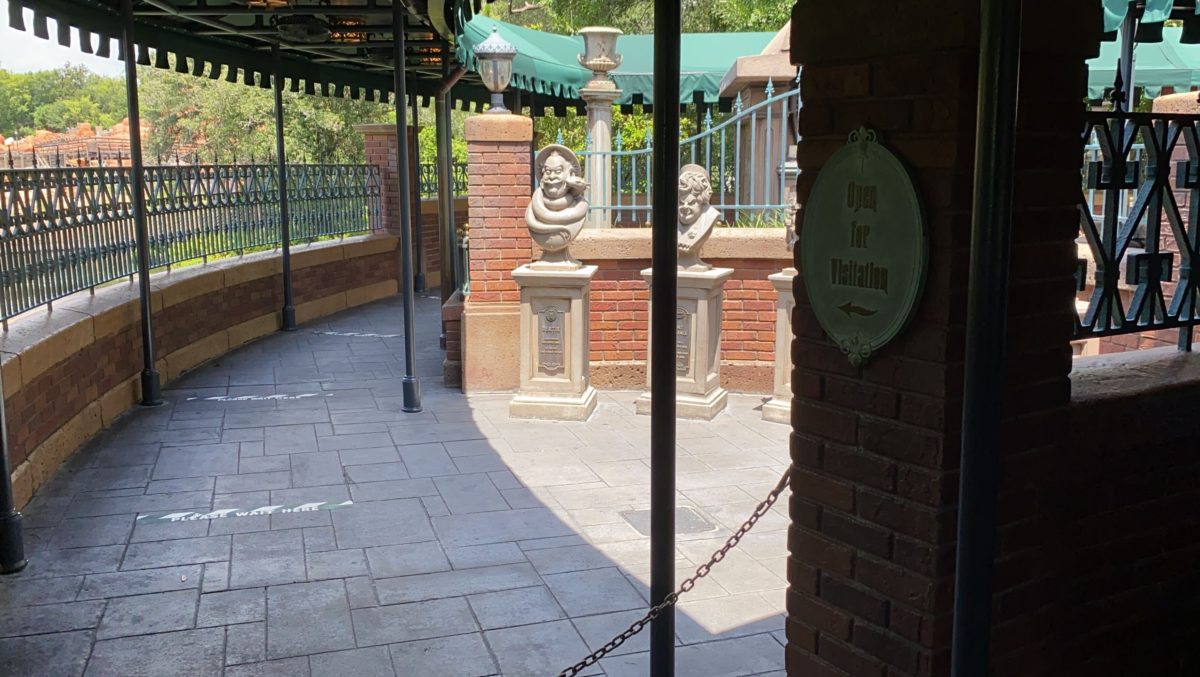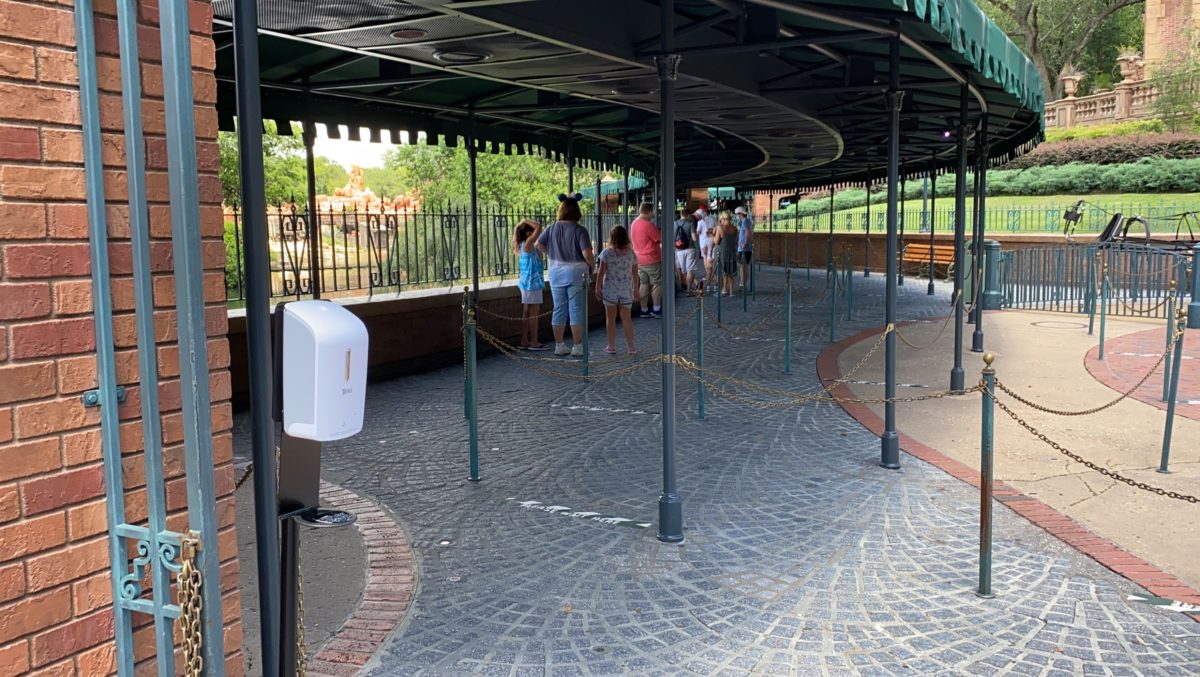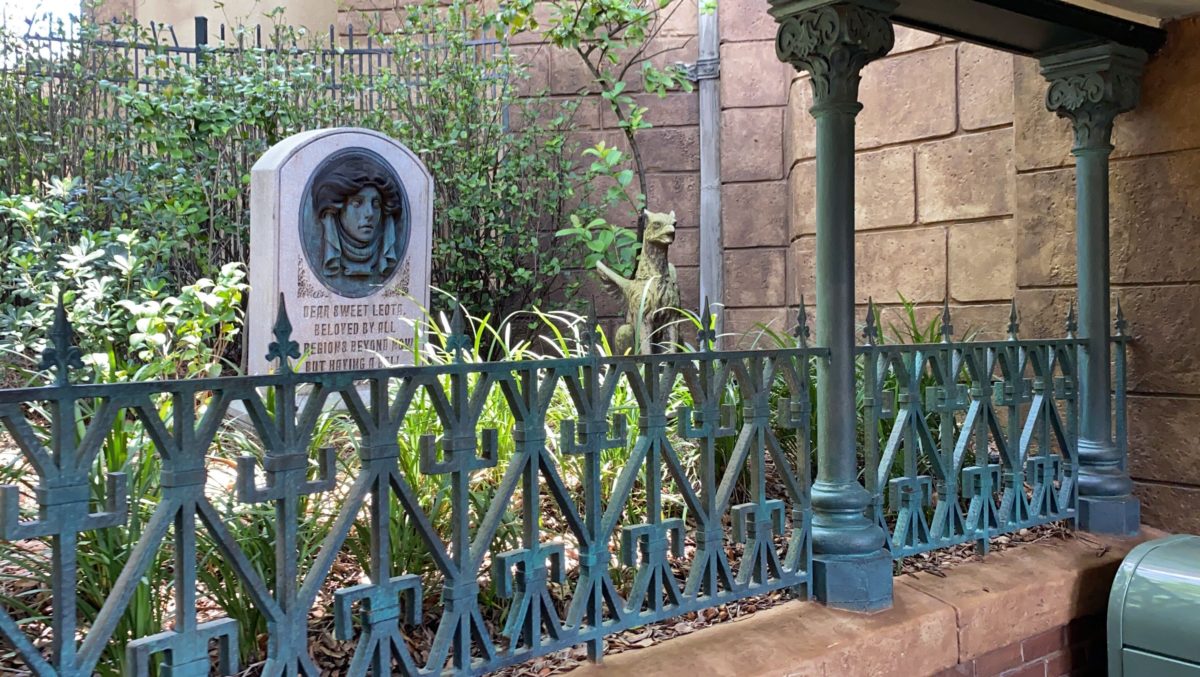 Be sure to keep your party six feet apart from others… Madame Leota sees all.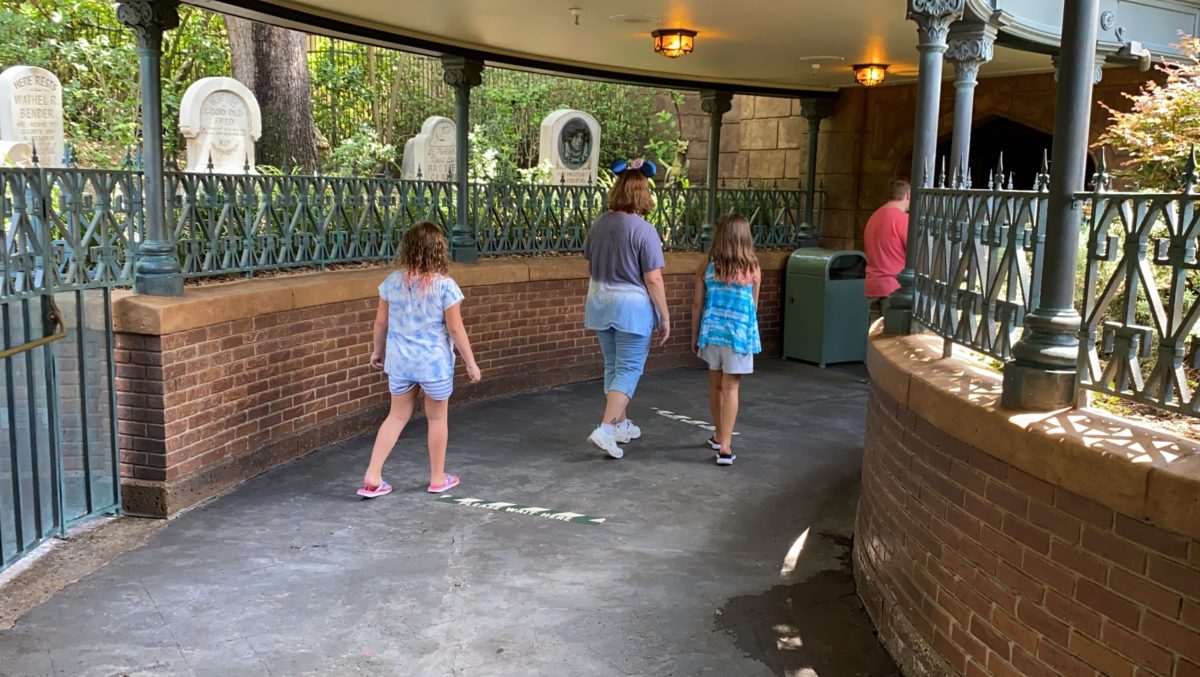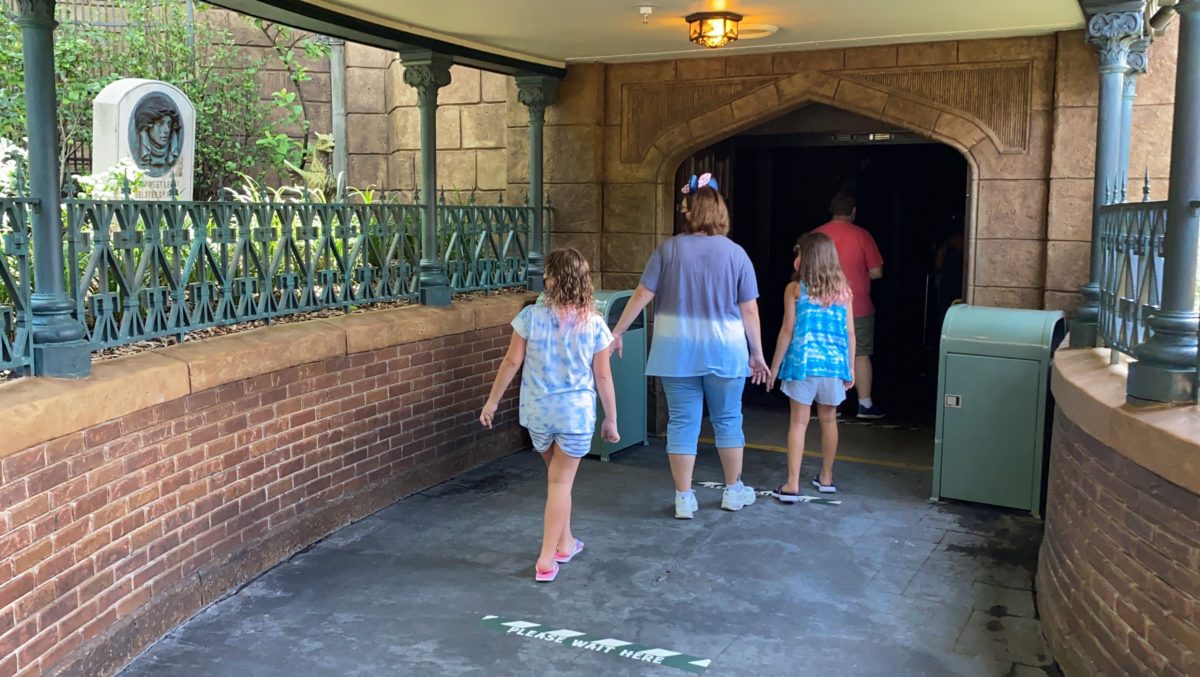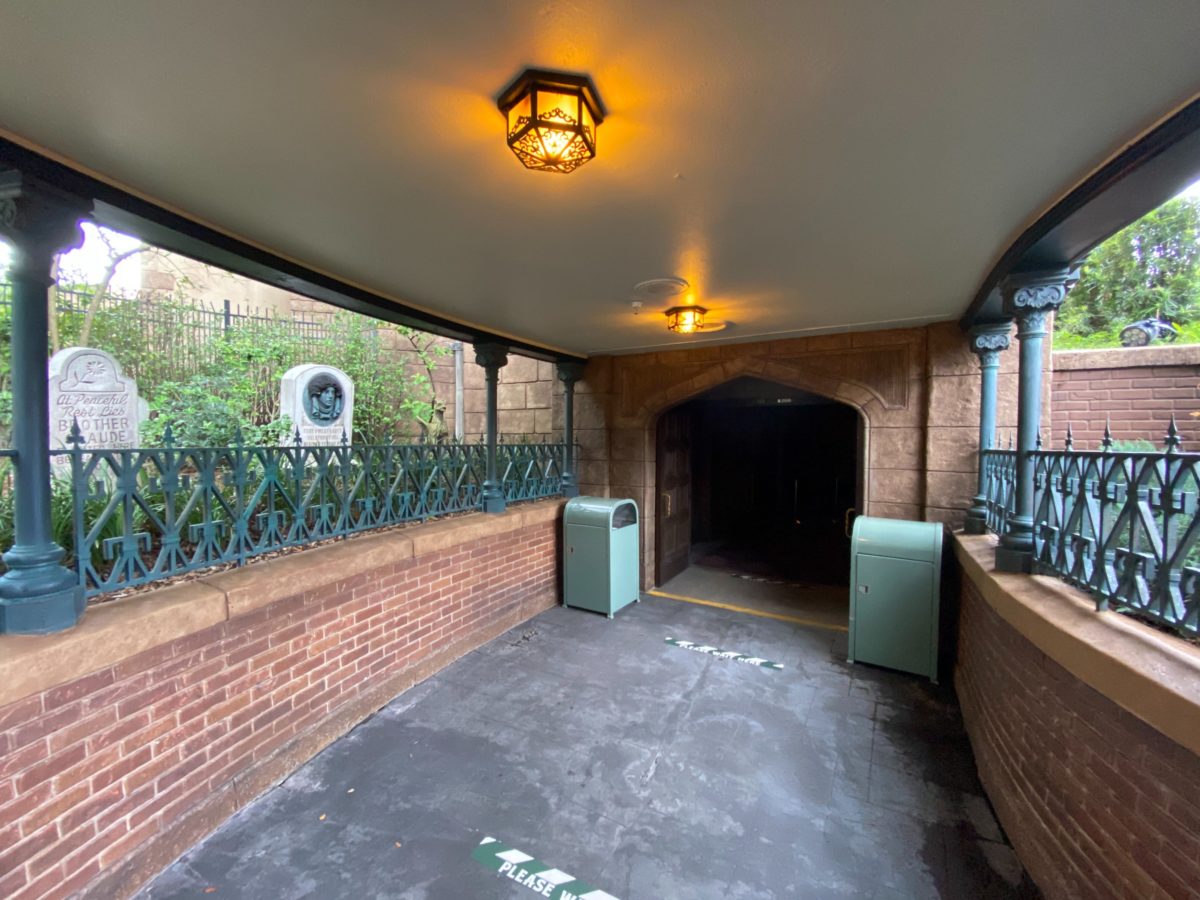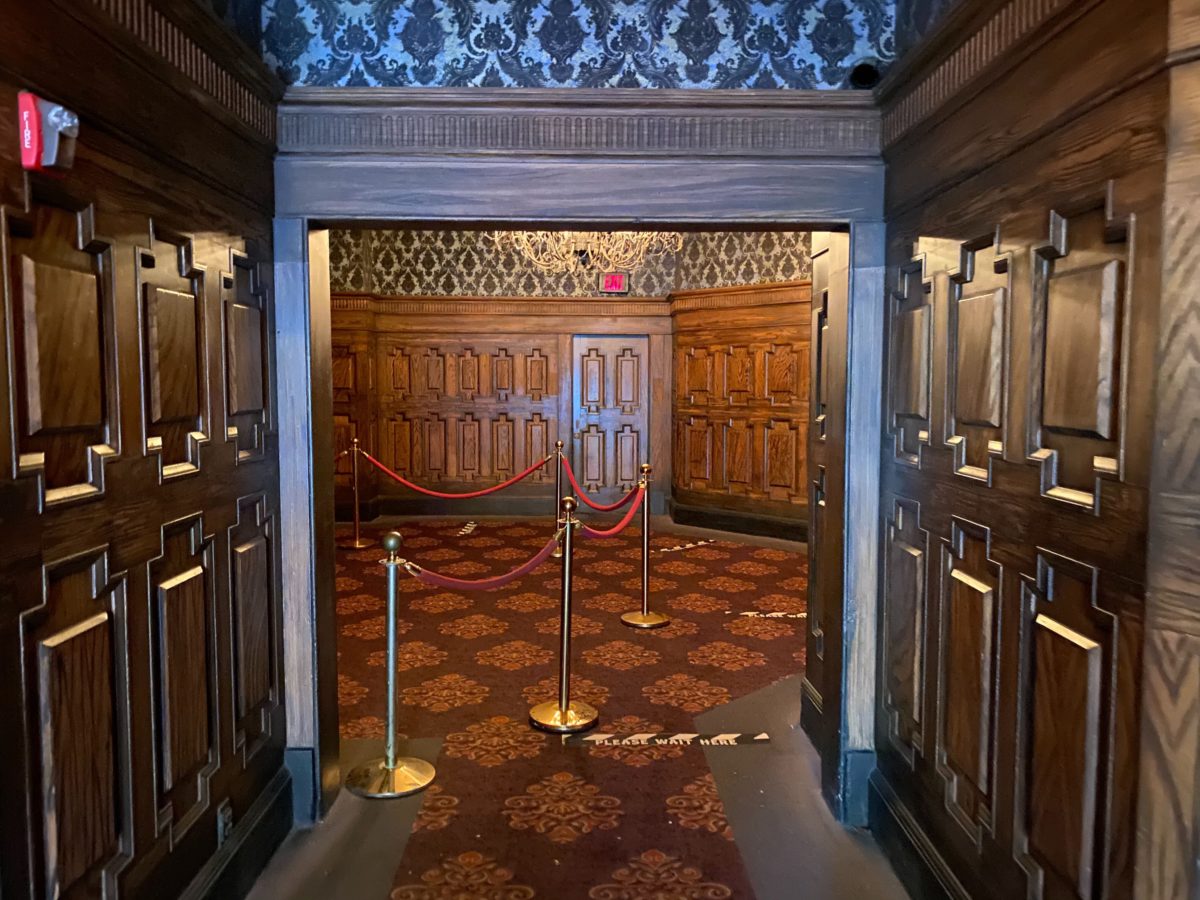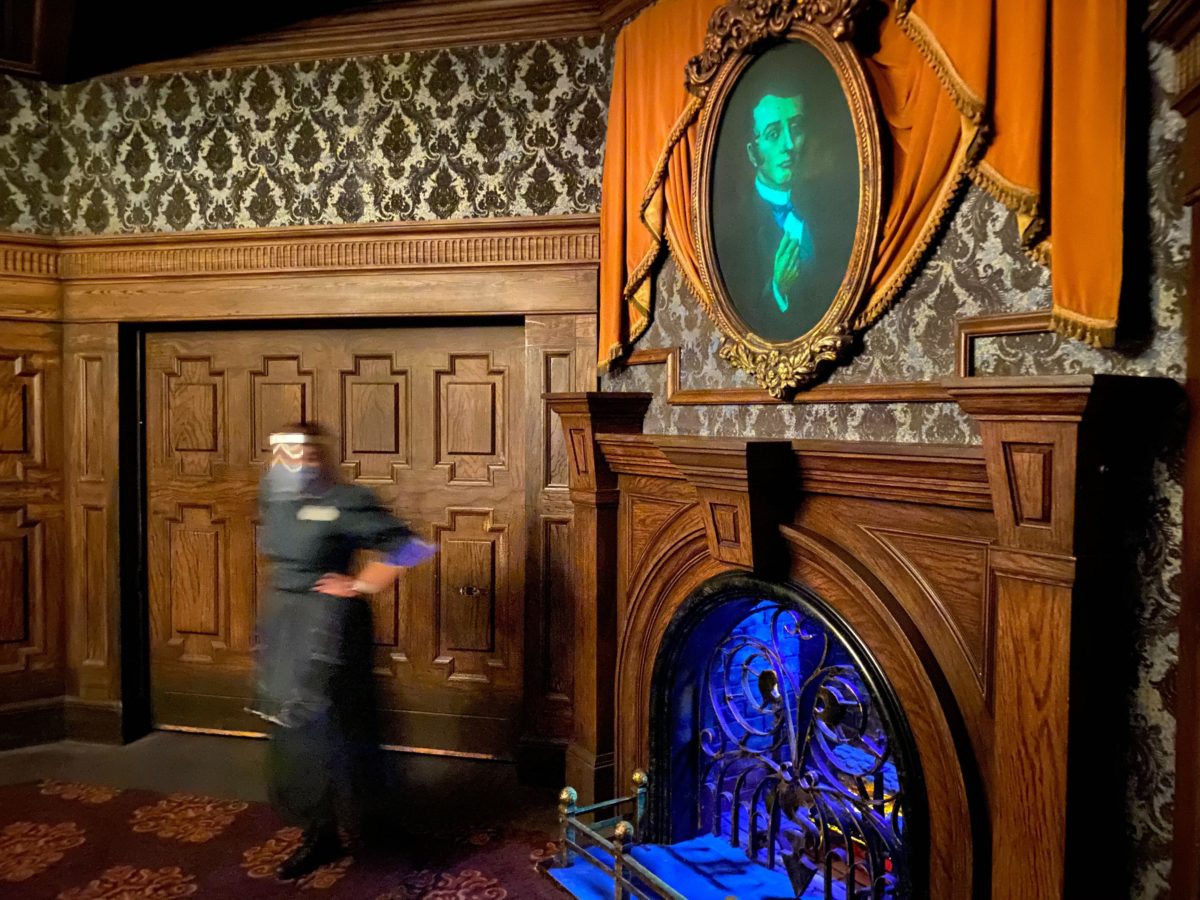 As we enter the mansion, we see that Cast Members are wearing face shields, as they're allowed to do when adequate social distancing isn't possible.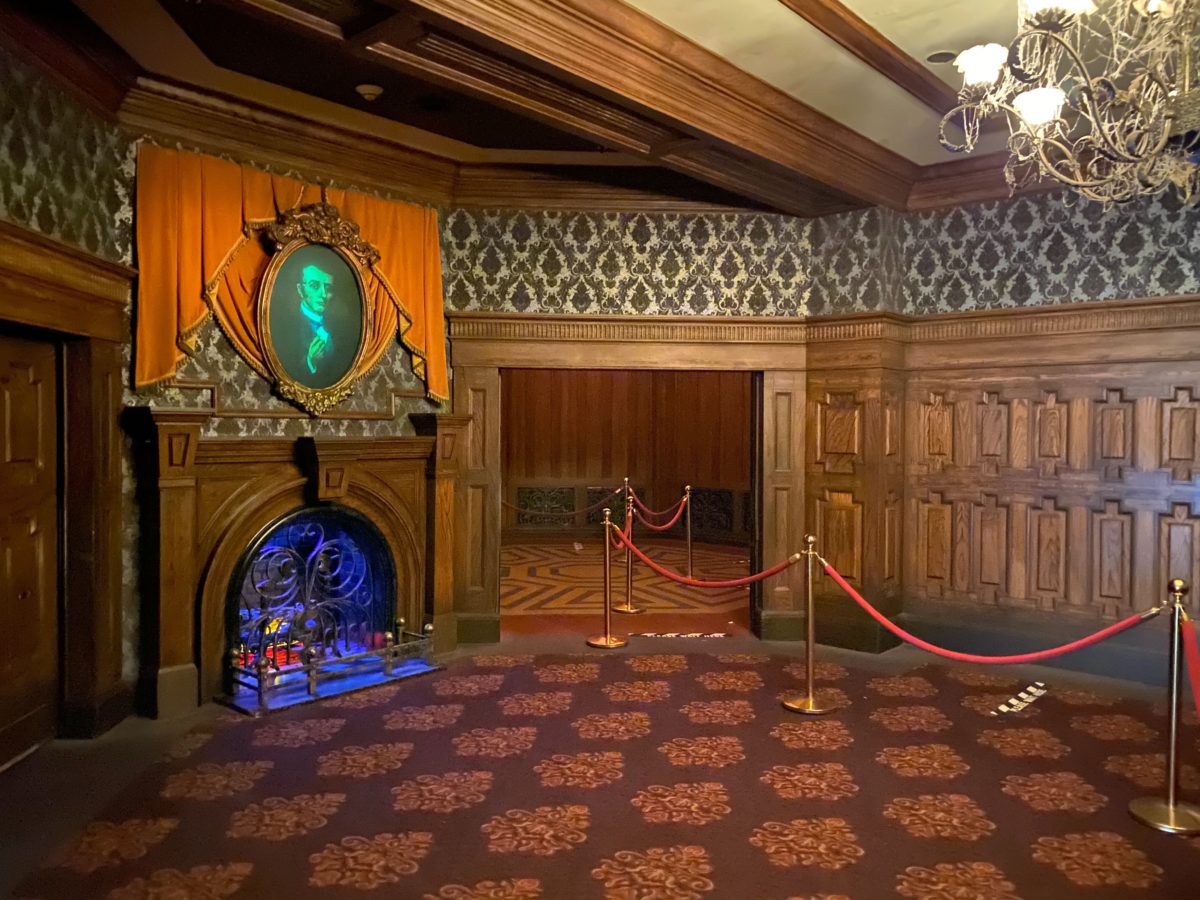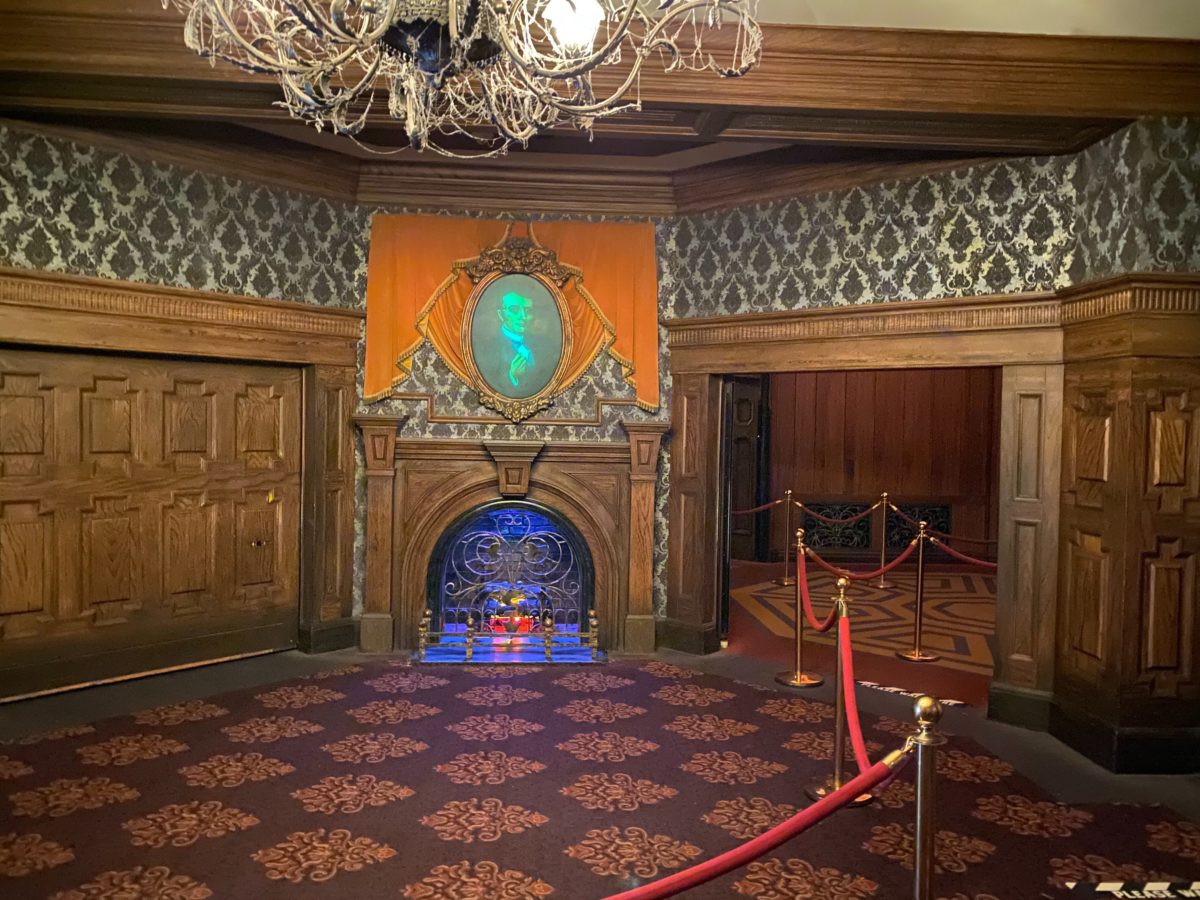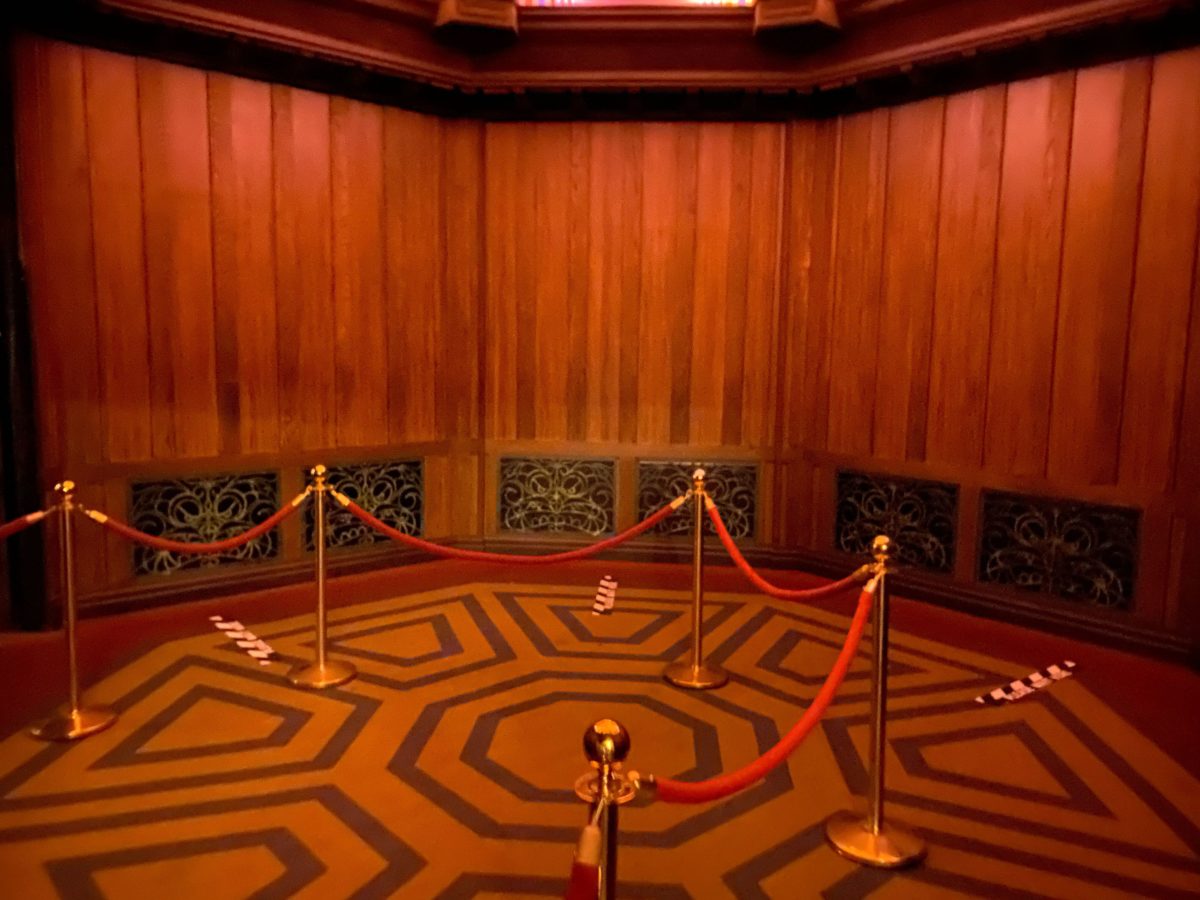 Unfortunately, social distancing has temporarily claimed the famed stretching room, which is currently being utilized as queue space.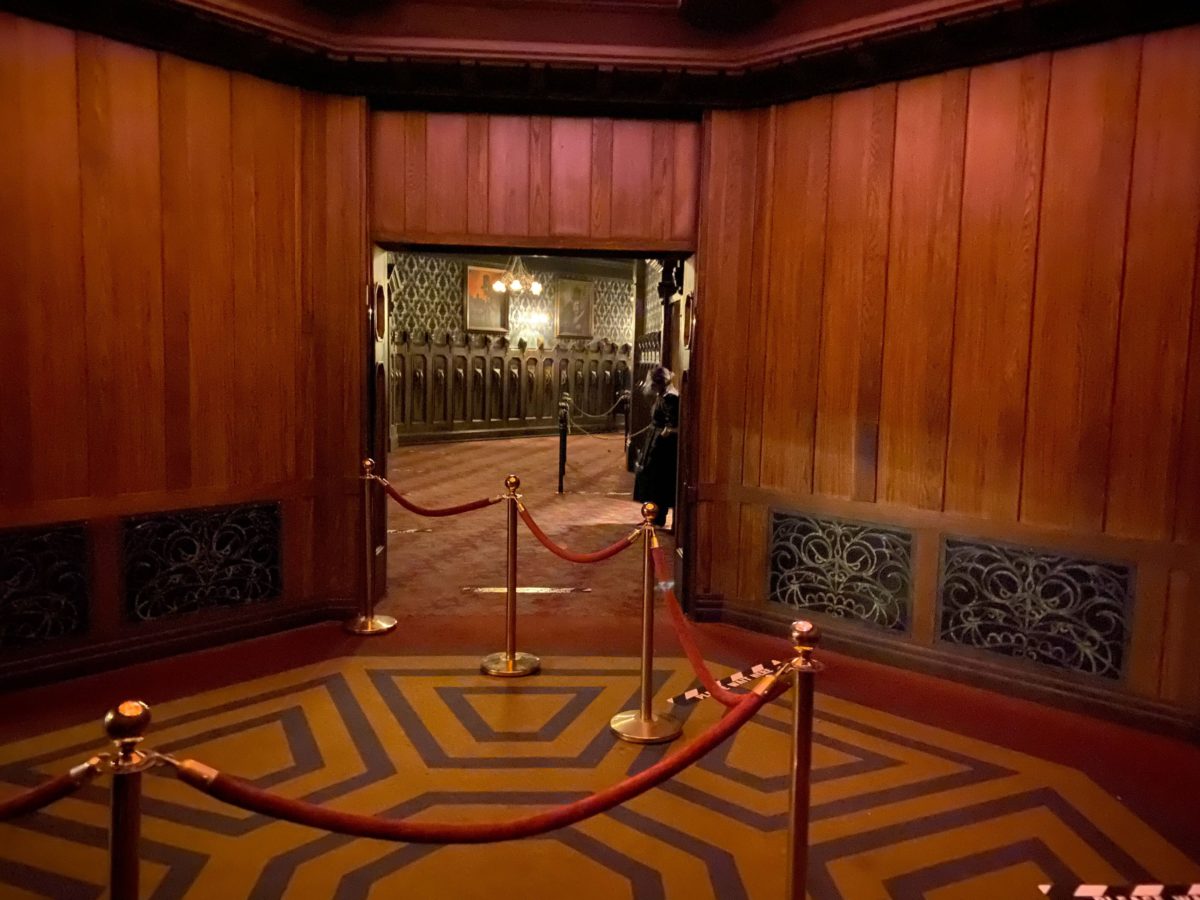 It's a sad sight to be sure, but for the health and safety of guests, even the Ghost Host must make some sacrifices. Guests can still take in the portraits in their fully stretched, corrupt mortal state: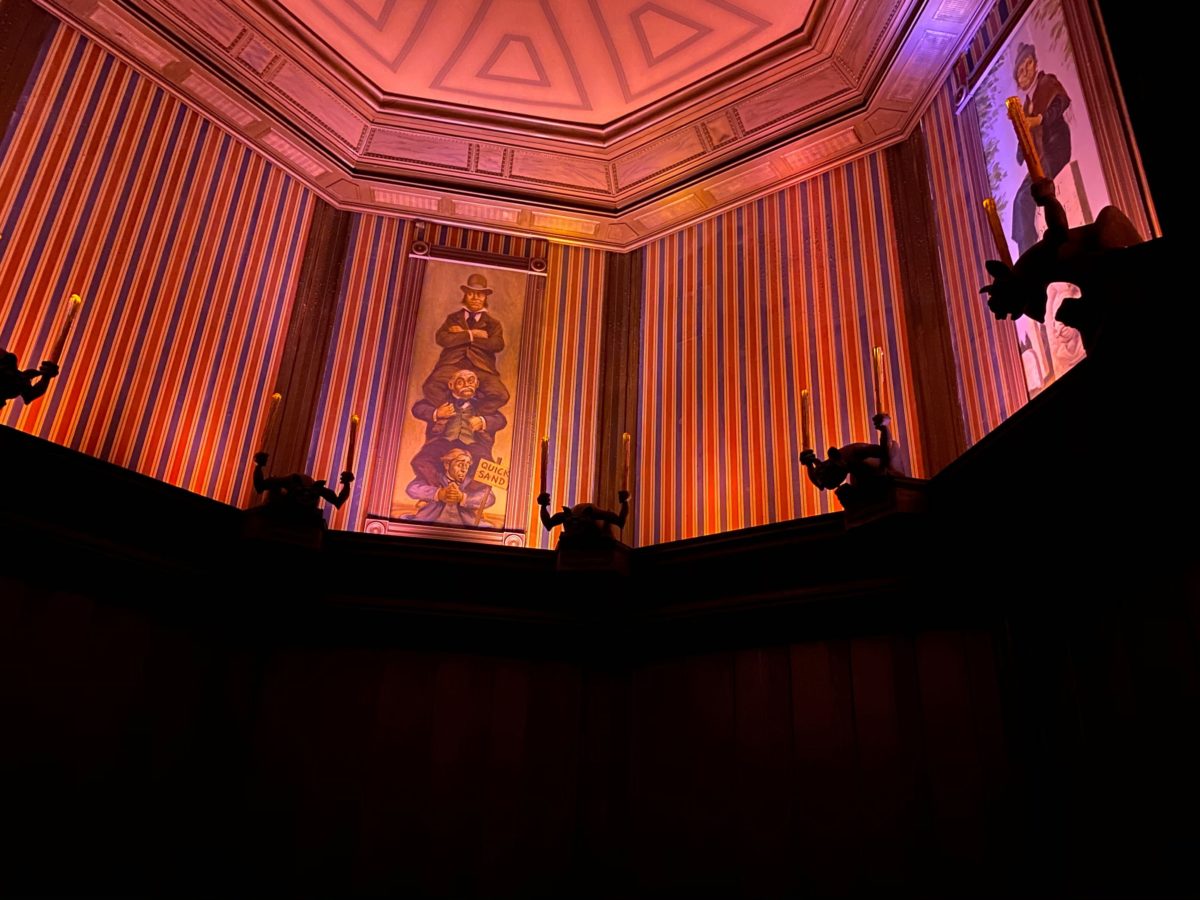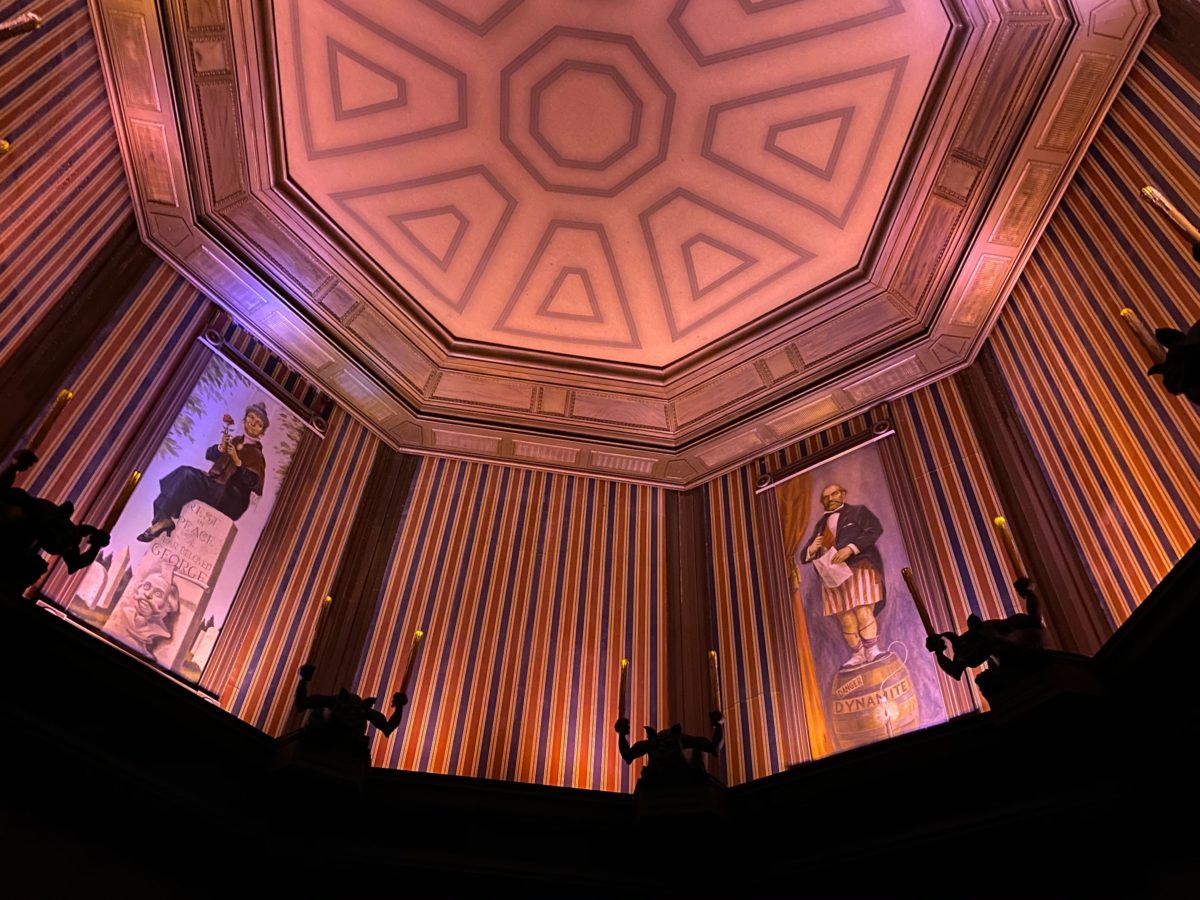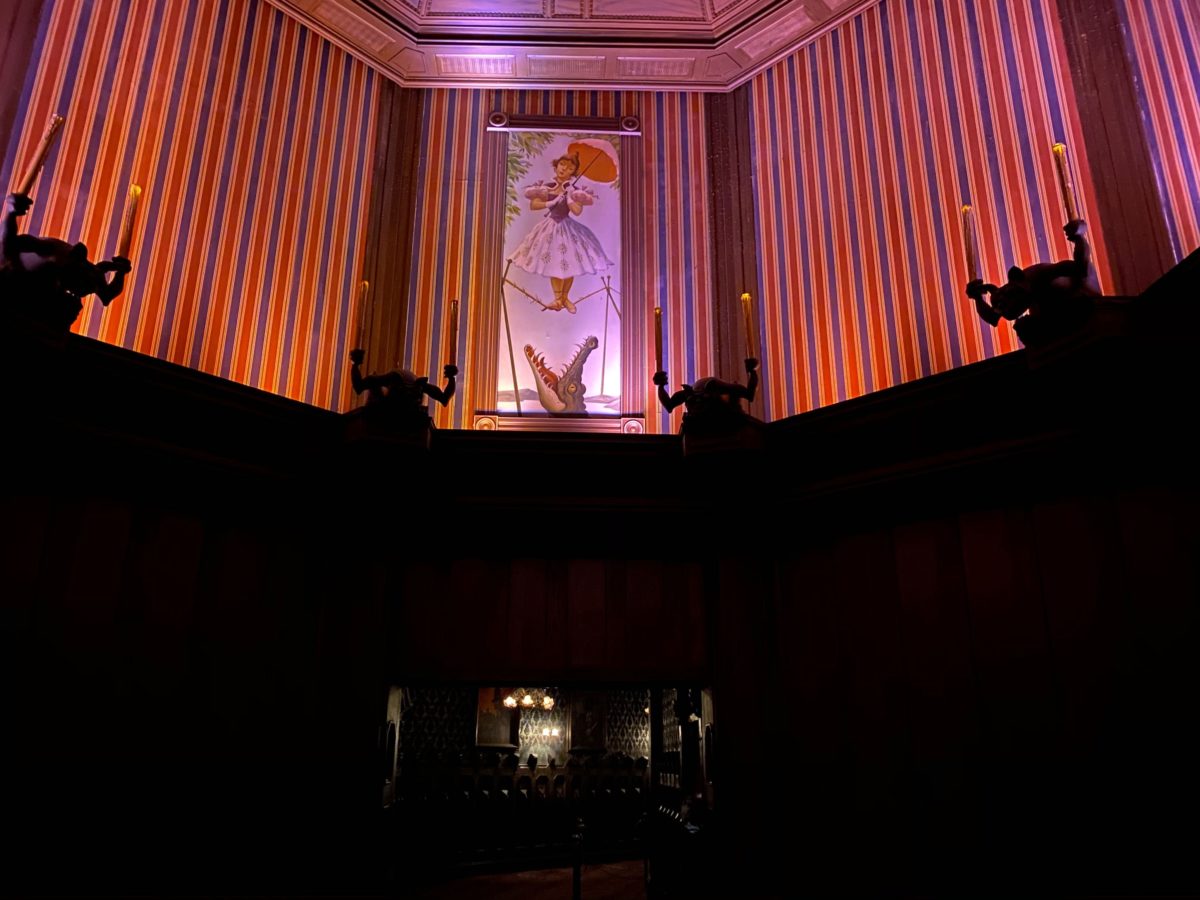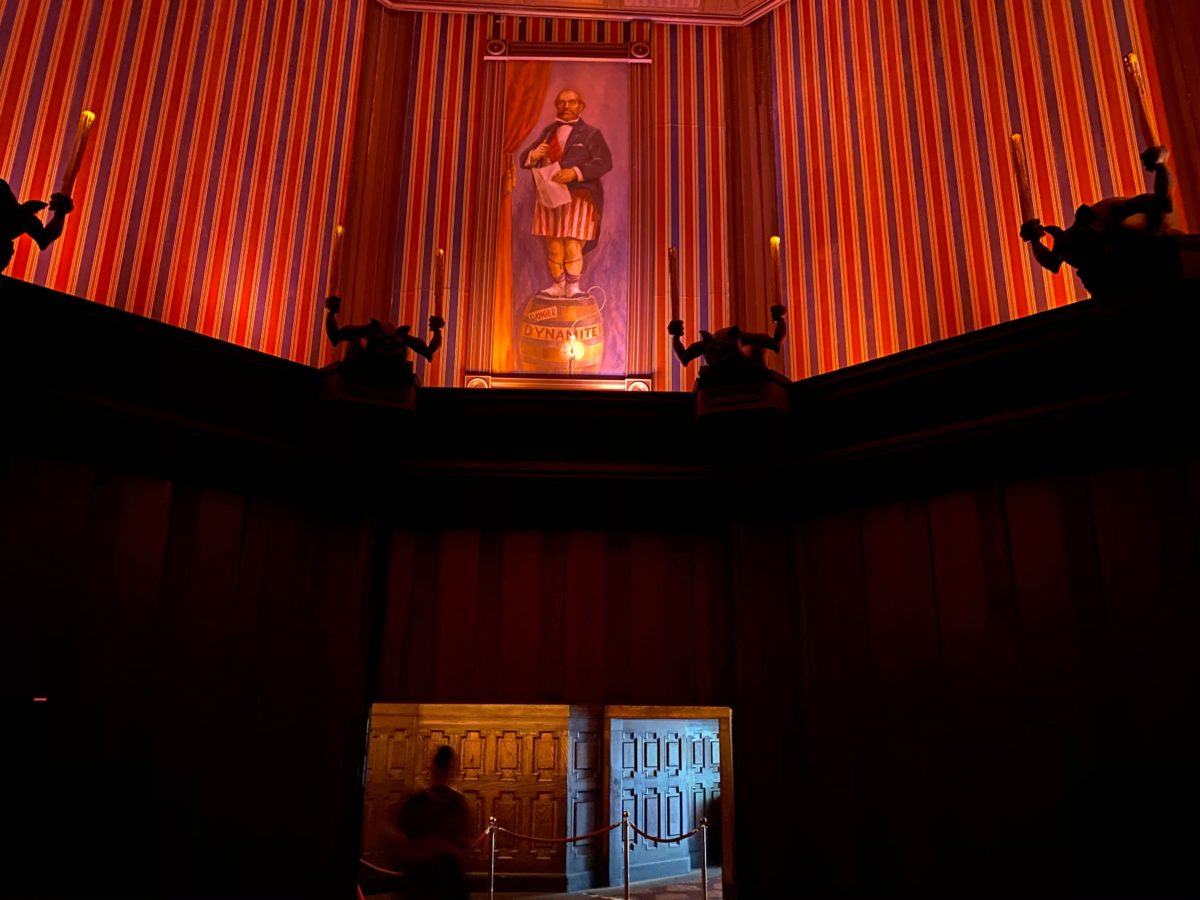 Will you be visiting The Haunted Mansion in the near future, or will you wait until the attraction is back at full frightening strength? Let us know in the comments!