With construction work on TRON Lightcycle Run having resumed just under two months ago, the project has been steadily progressing and inching closer to its opening, which was originally announced to be before Walt Disney World's 50th anniversary. While we can still hope the attraction, which is Now Programming according to the Magic Kingdom guidemap, will open at some point in 2021, that date is highly uncertain.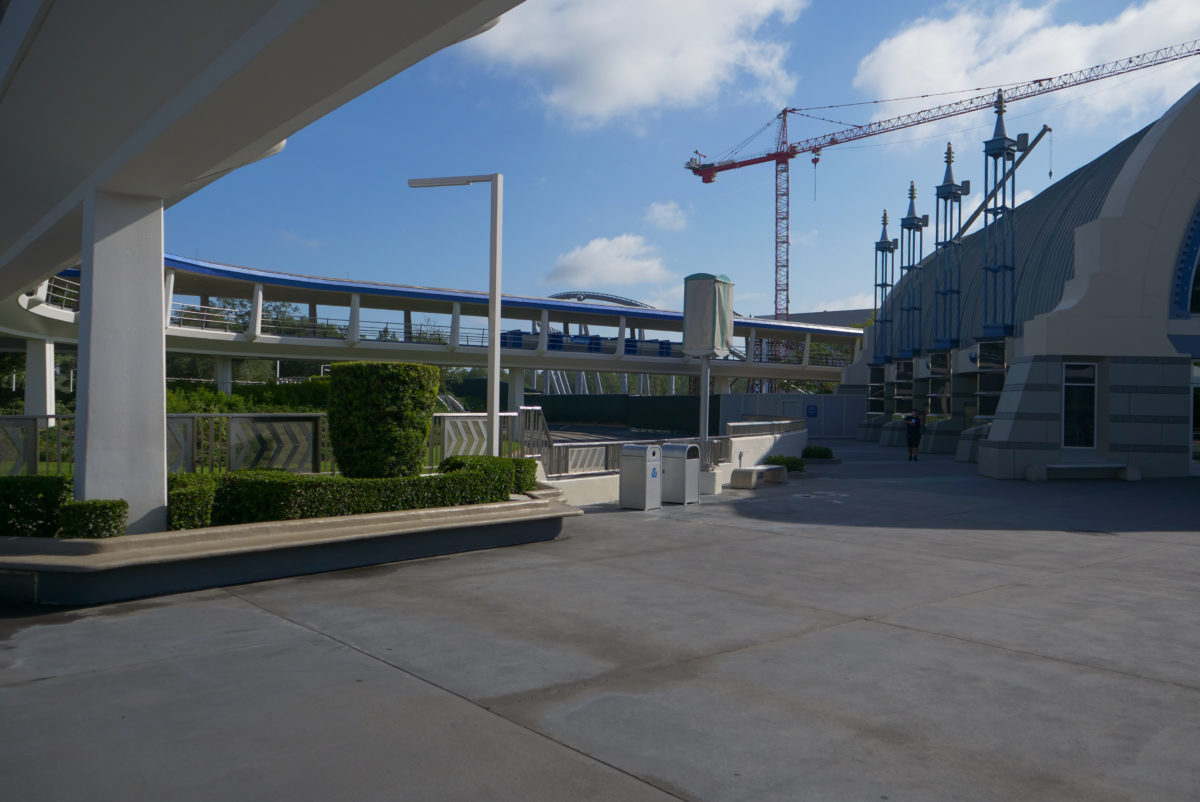 Before even getting to construction, one of the most guest-facing changes is that the ride vehicle photo op was removed before the reopening of the Magic Kingdom. Clearly this was done to eliminate these high-touch surfaces in a COVID-19 world, though other long-standing photo ops have remained.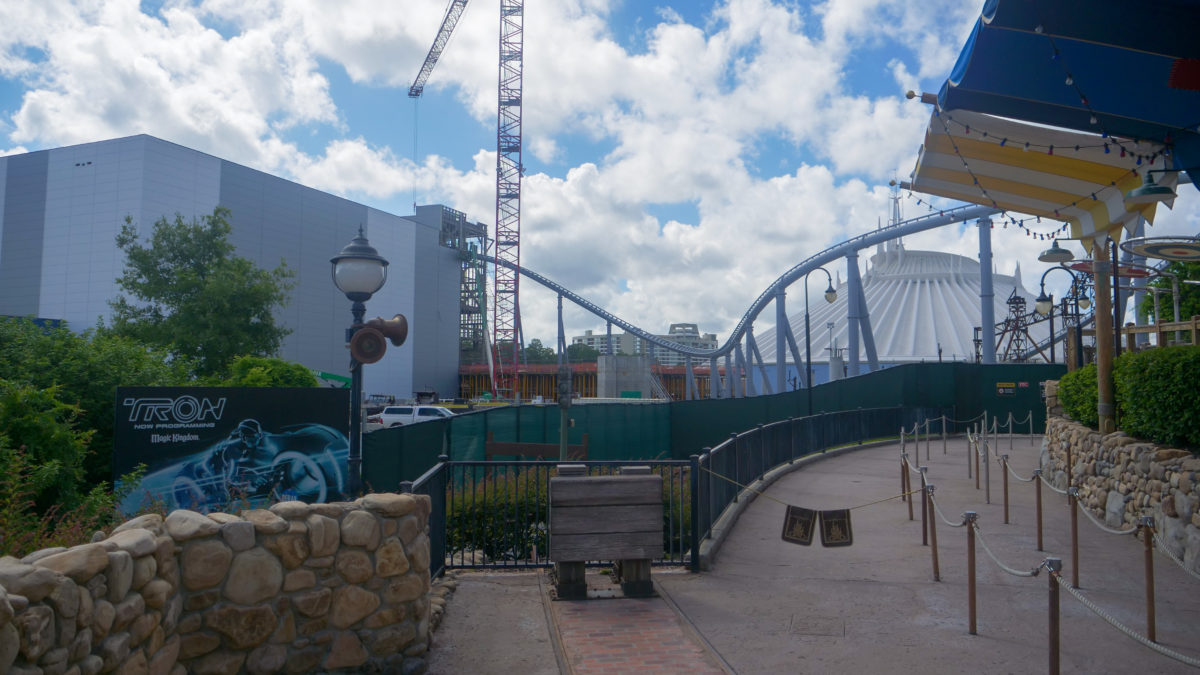 As for the attraction itself, progress has been made slowly but surely. Since the addition of paneling to the show building, followed by supports for the eventual canopy as shown in the concept art, the work has been gradual.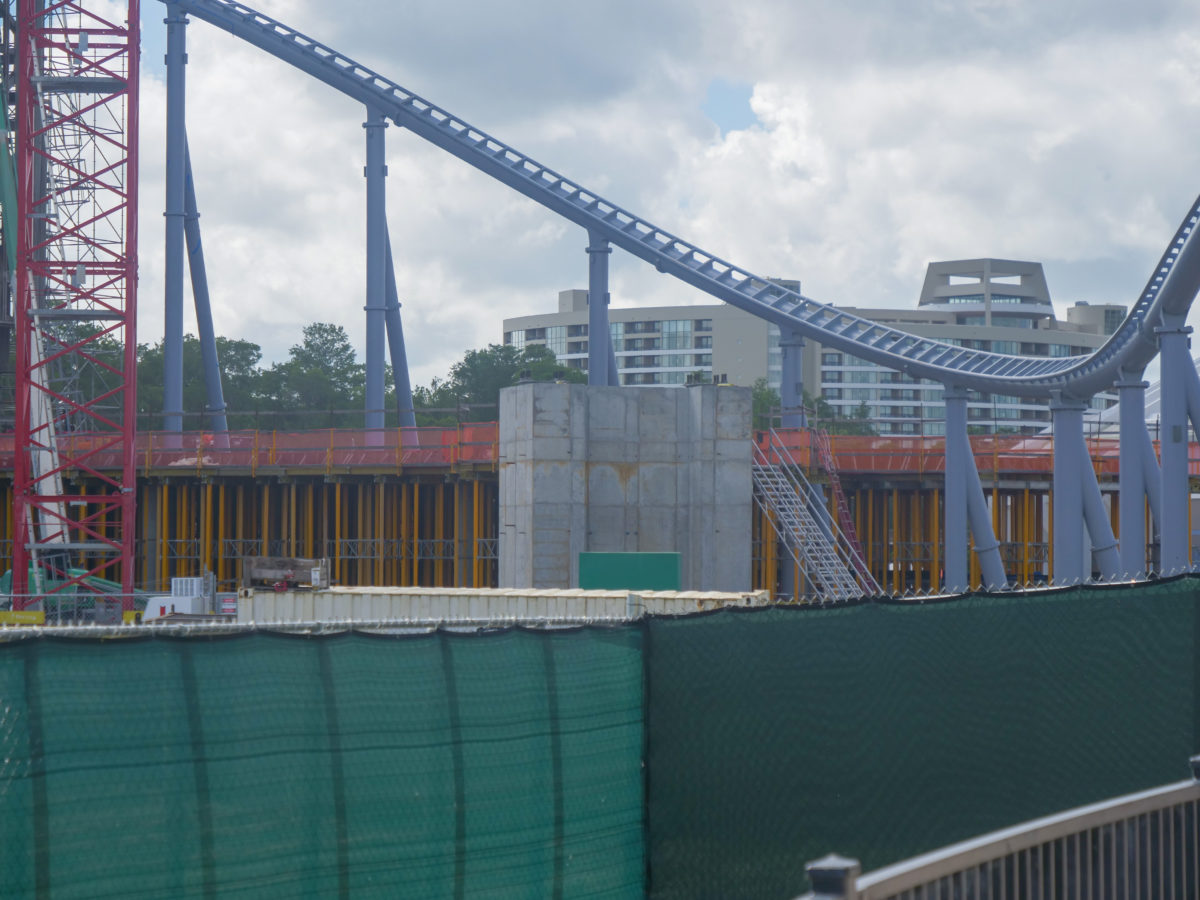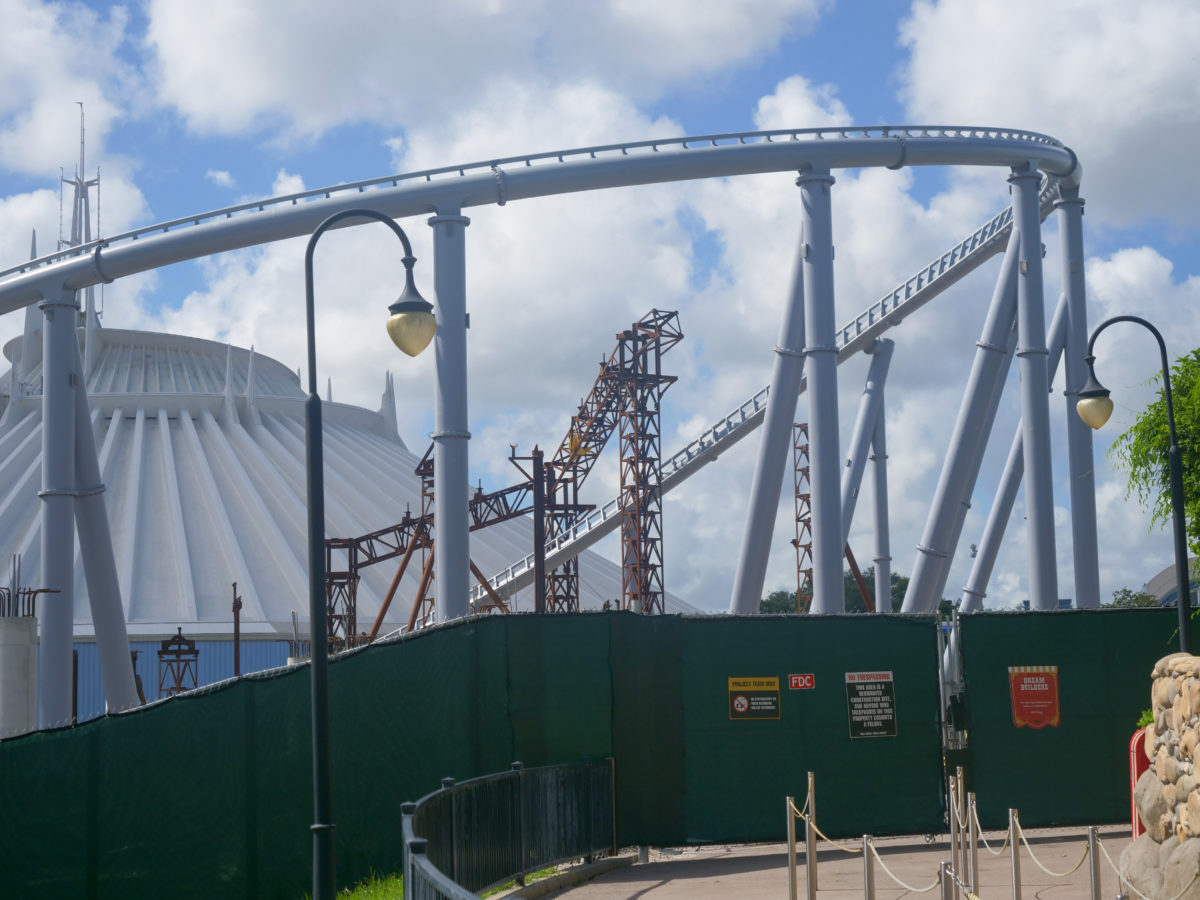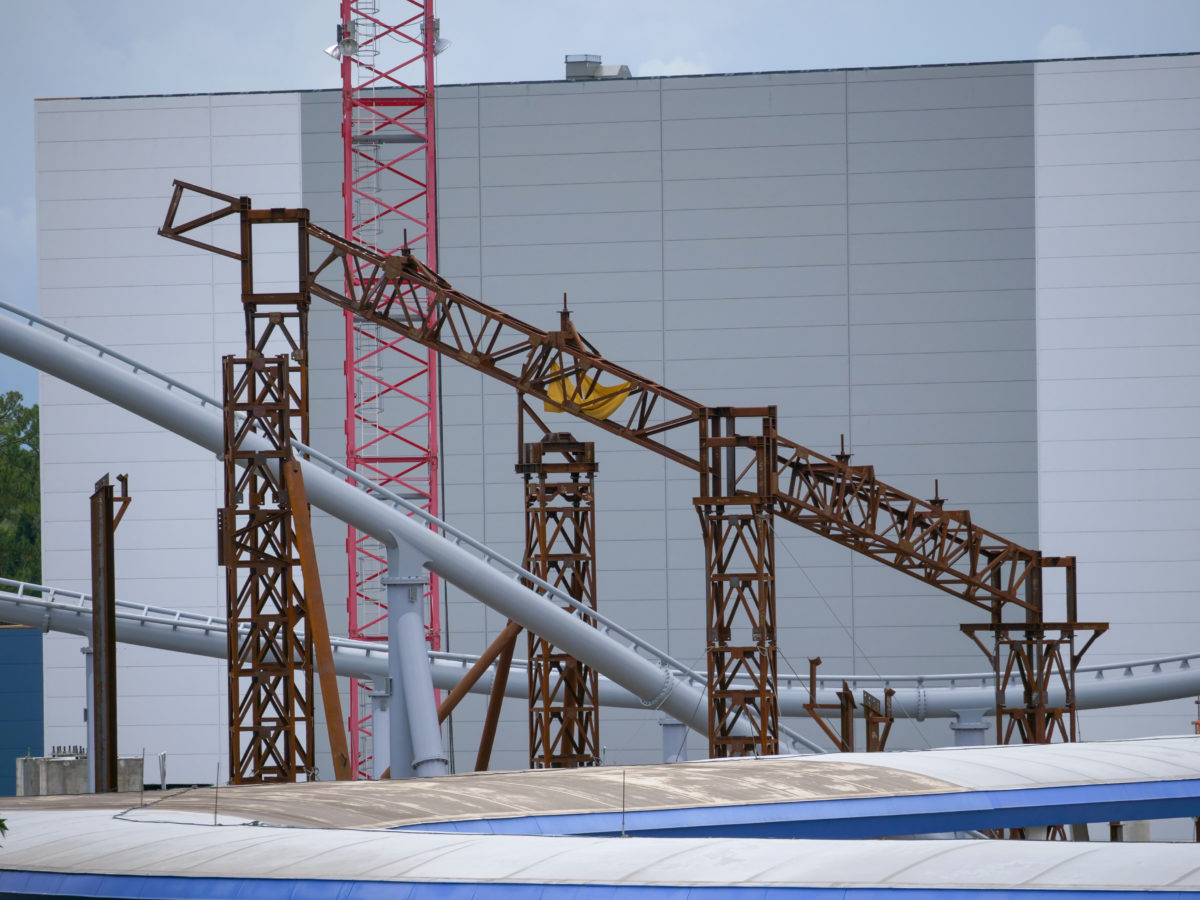 On the note of that canopy, concrete supports are in process of being former, and the steel supports built upon those have risen up to eventually carry the load of the canopy.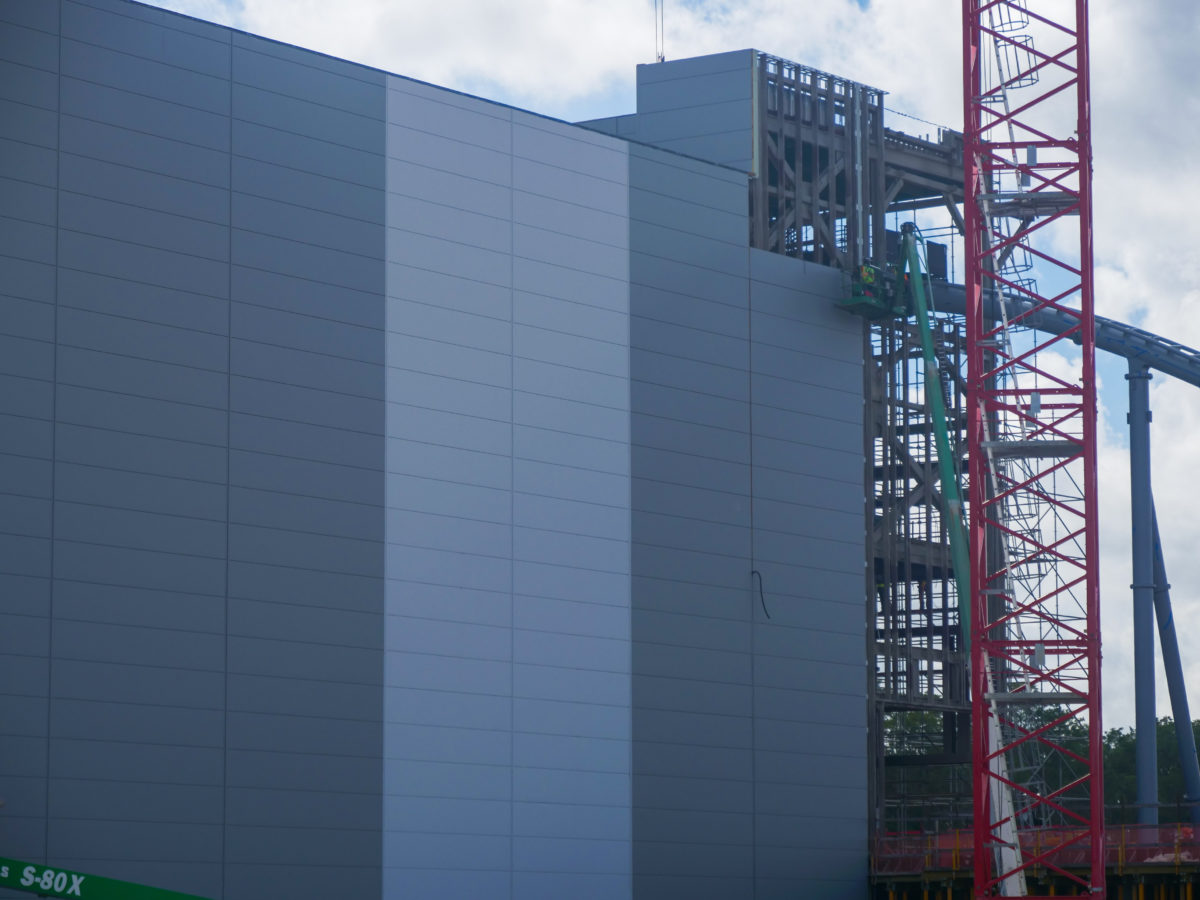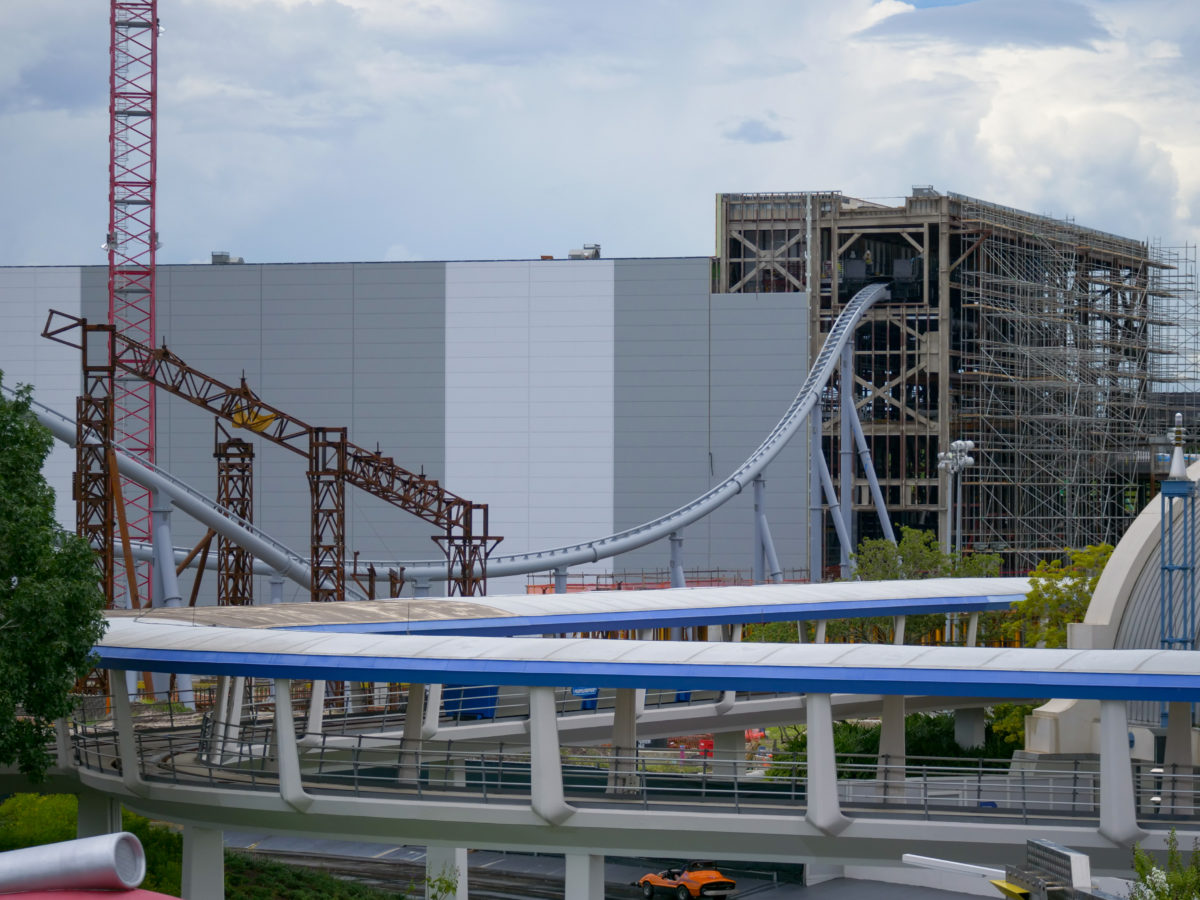 Turning our attention to the show building, a majority of the north and west sides of the structure have been covered in paneling, hiding the attraction within.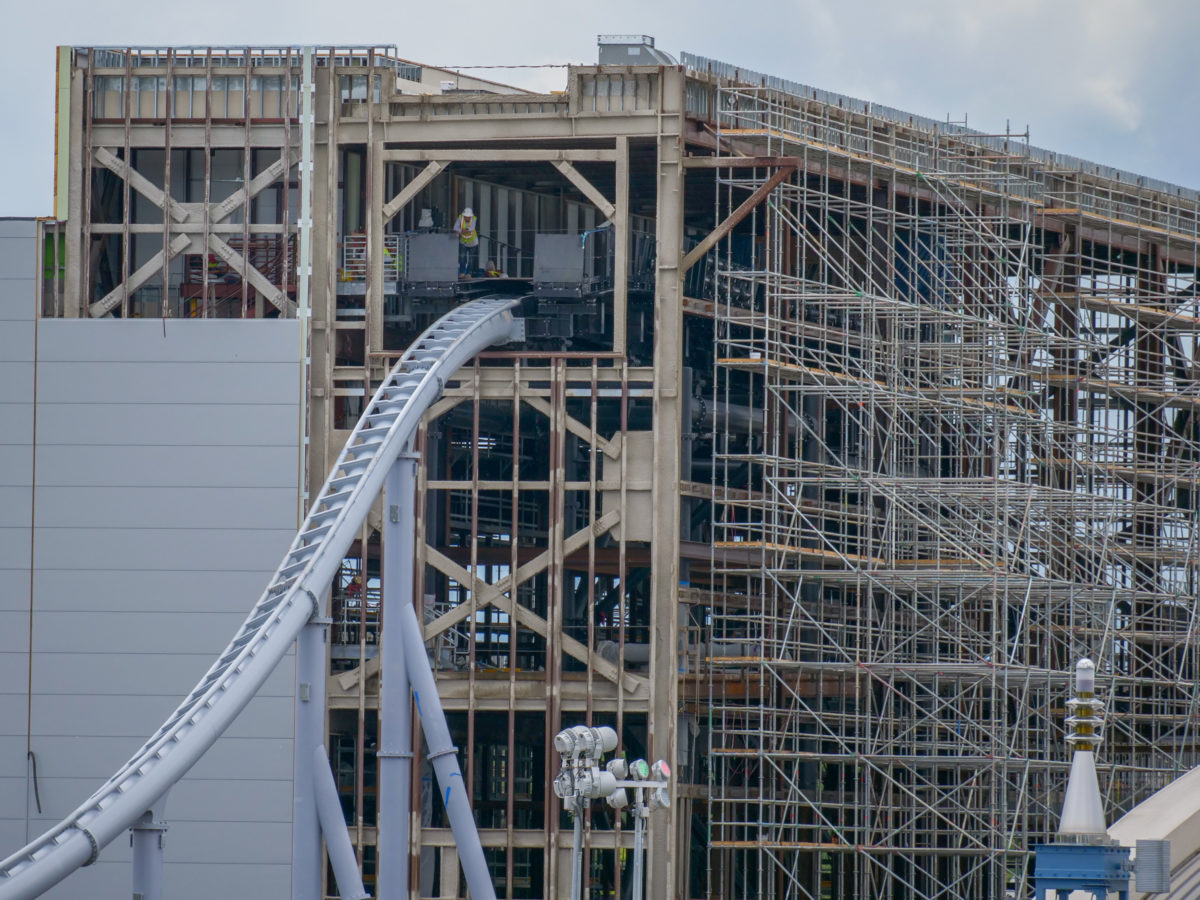 If we take a closer look at the return entrance into the building (that's right, that higher length of track will take the ride vehicle back into the structure), we can see that workers are high up and continuing some internal work on the attraction. Scaffolding still encompasses the entire south side of the building.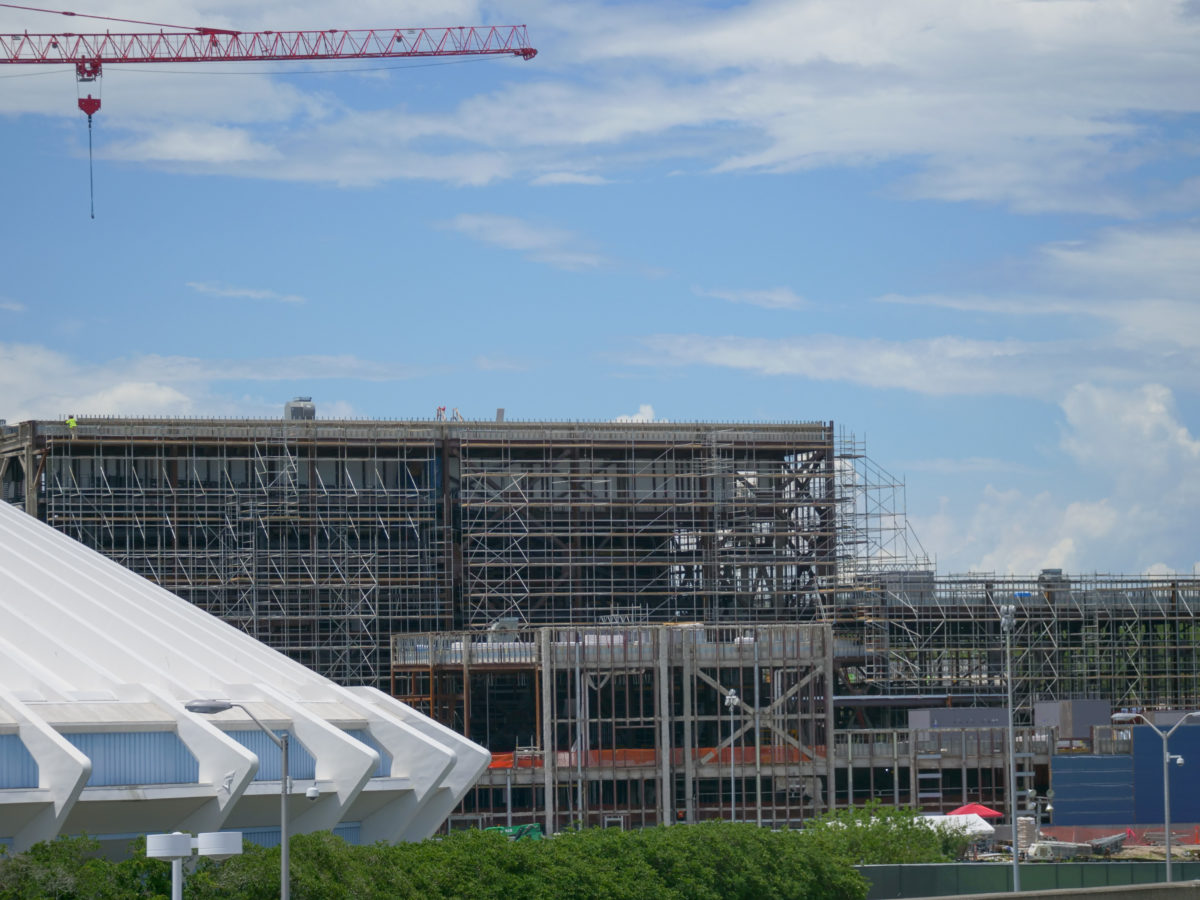 Taking a broader look at the Contemporary Resort-facing side, the scaffolding we just mentioned can be seen extending the entire length of the show building, and even the shorter attached structure.
Paneling, like on the main structure, has begun to be added near the ground level for this extended portion of the building. The panels here have a darker blue color, as compared to the grey and white panels on the primary structure.
Stay tuned to WDWNT.com for further updates on TRON Lightcycle Run's construction.