Another sign of Walt Disney World beginning to resume operations may be at the Magic Kingdom, where construction may be "rebooting" on TRON Lightcycle Run.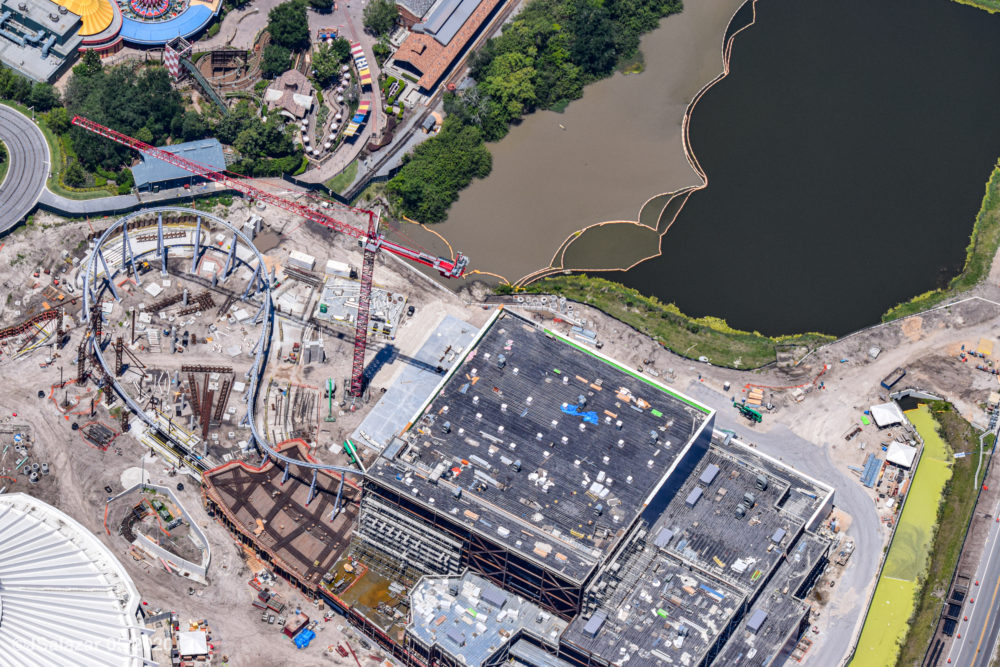 A WDWNT reader informed us that construction activity may be resuming at the park. Reportedly, there have been "multiple trucks hauling in items" near the site of the future attraction with security present, spotted while driving past the Magic Kingdom.
The aerial photo above, courtesy of Jonathan Michael Salazar, captures TRON Lightcycle Run as it stands during the construction freeze at Walt Disney World.
Construction at Walt Disney World's theme parks was effectively placed on an indefinite pause due to the Coronavirus (COVID-19) pandemic. With the reopening of Disney Springs beginning this week and Universal Orlando prepared to reopen its theme parks in early June, Walt Disney World's theme parks may not be far off from reopening to the public. If construction workers are returning to the job, it's an encouraging sign that more magic may be around the corner.
If you'd like to see more aerial photos of the Magic Kingdom while it's closed to guests, be sure to check out our report, or if you'd like to see our last construction update of TRON Lightcycle Run from March, check out at this link.
Featured Image: (C) Jonathan Michael Salazar