As part of Florida's ongoing transition into Phase 1 of the state's reopening, Disney Springs welcomed guests back for the first time since mid-March. As part of the reopening, guests were eager to see what the experience would be like. Today, we take a look at Disney Springs' Marketplace and West Side to see what visitors can expect.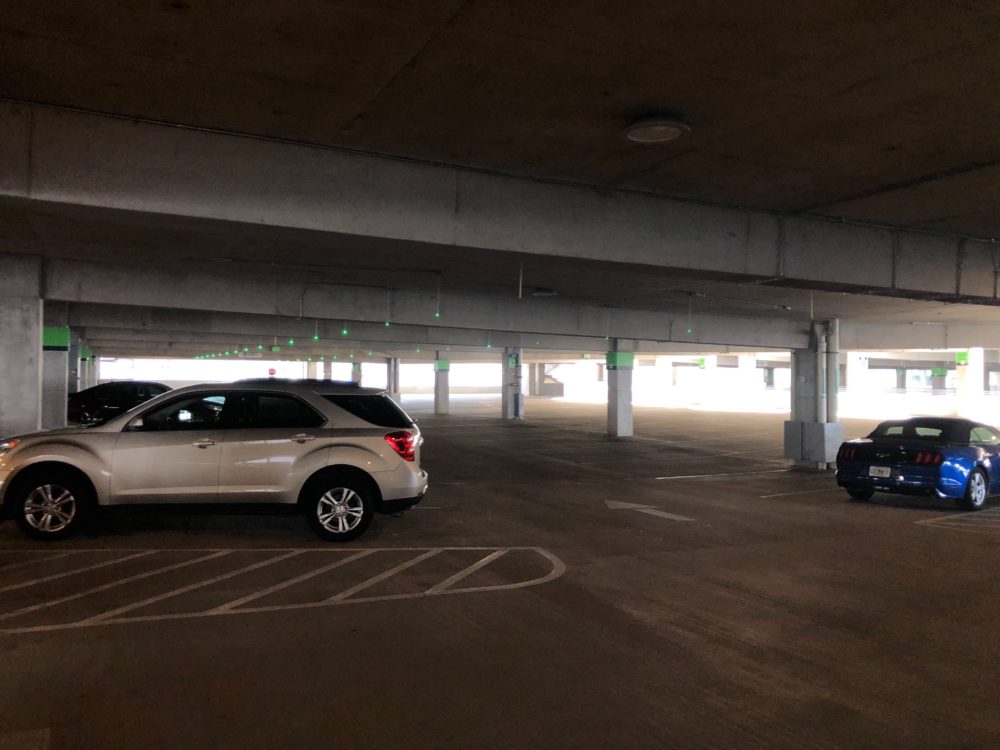 Arriving at Disney Springs, guests are initially directed to the Orange Garage, while Lime Garage opens up later in the day. Even after 2pm, parking was plentiful in the Lime Garage, with the third floor hosting no more than a handful of cars.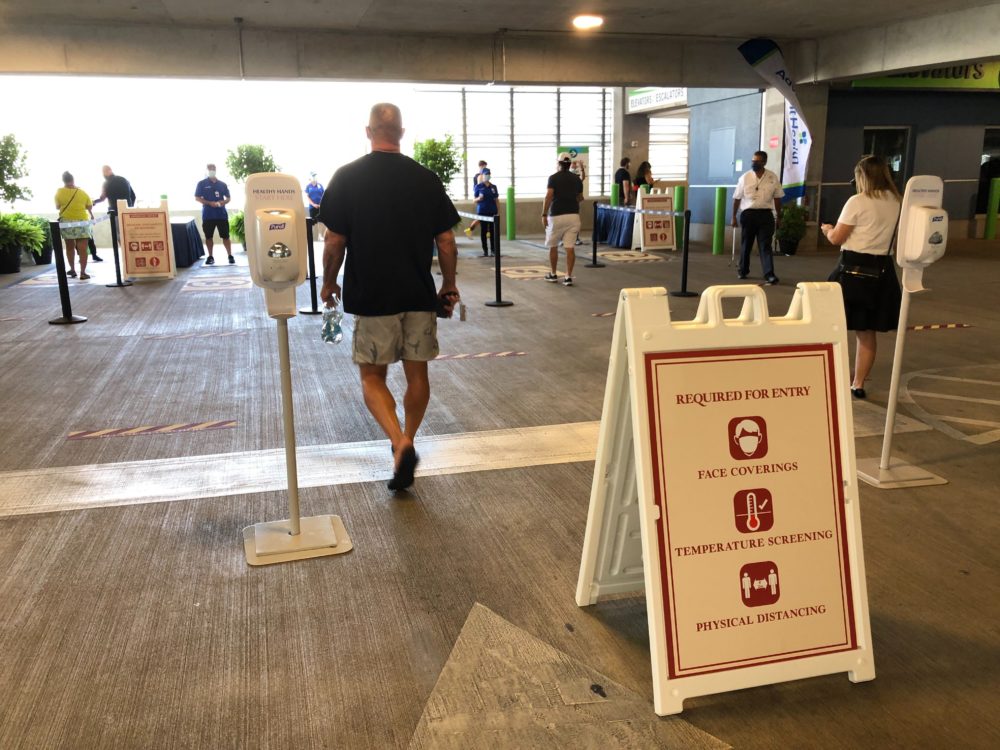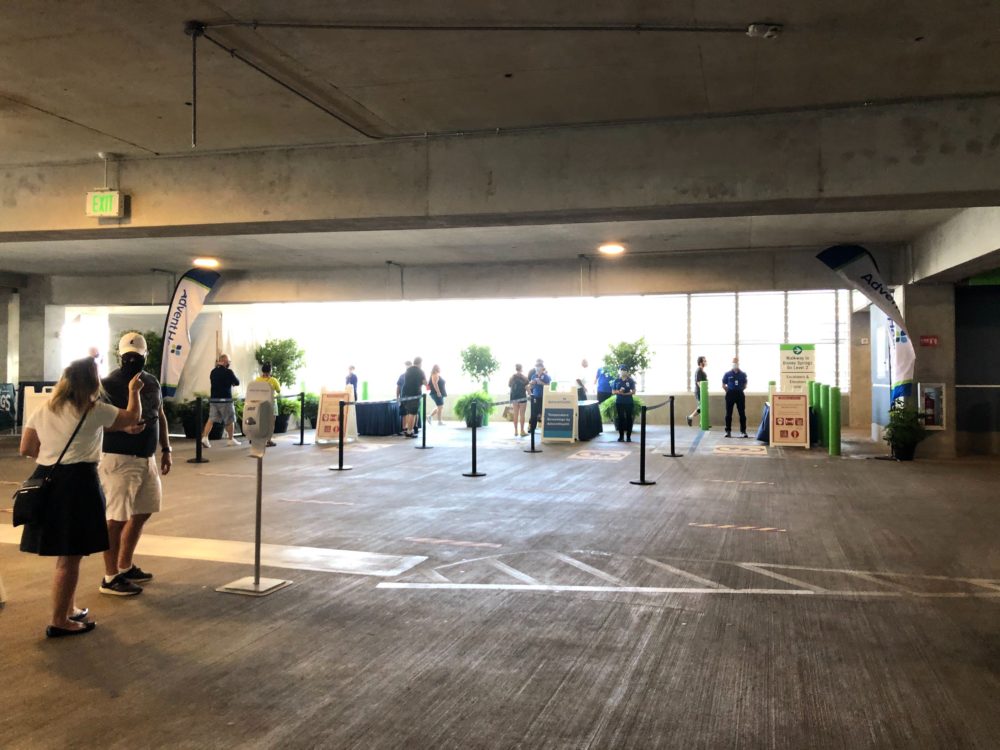 The temperature screening checkpoints are quick and hassle-free. You can check out our in-depth review of the parking and arrival procedures in our earlier article.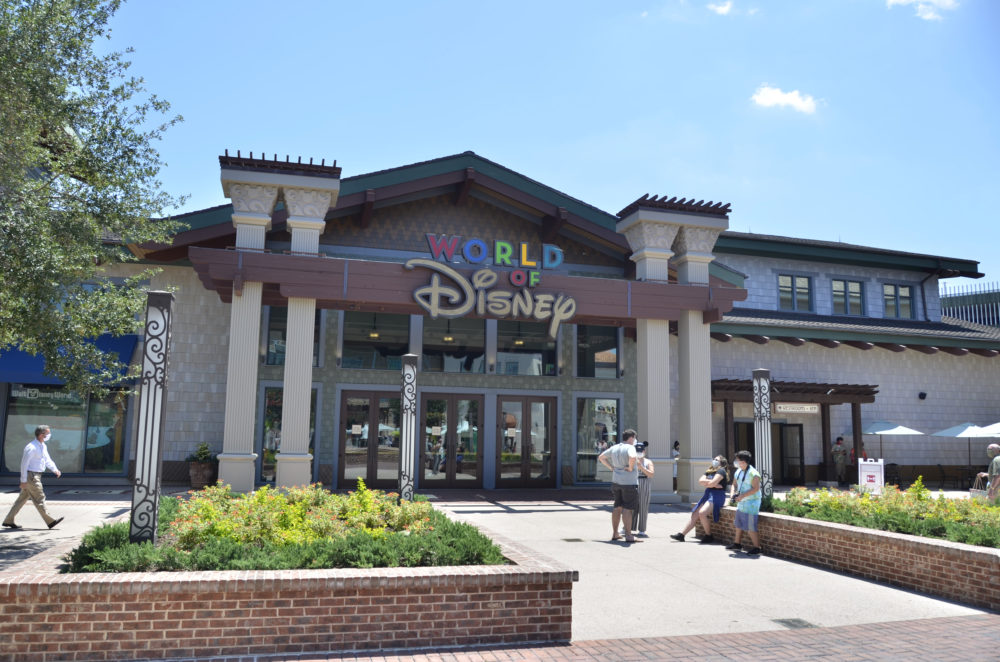 With World of Disney and many other Disney-owned stores not opening until May 27, the main Marketplace mainstay was quiet in the morning.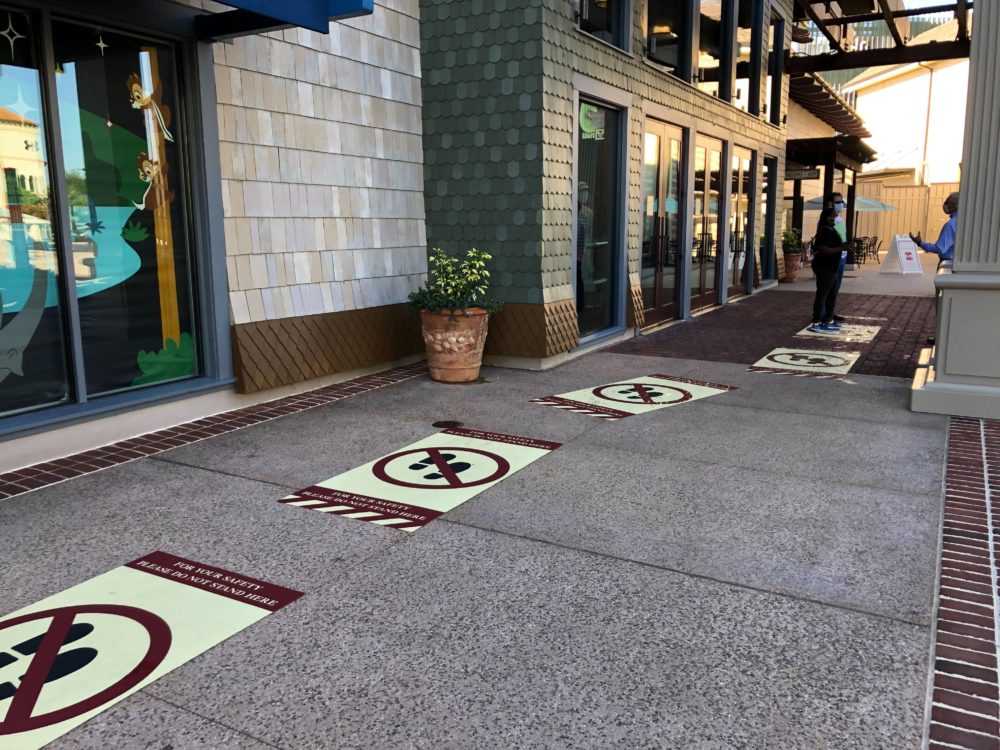 Nevertheless, guests got an up close view of the new social distancing signs outside of the now-dedicated entrance to the World of Disney store ahead of its reopening next week.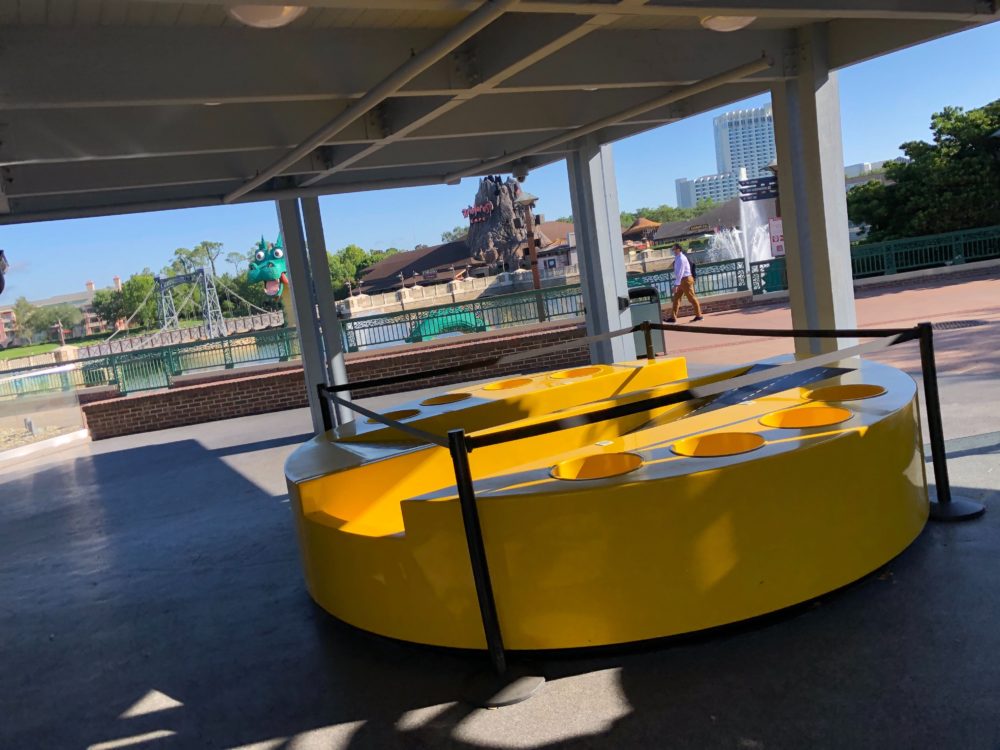 As part of the other closures, the LEGO Store remained shuttered today, with the often popular building pits closed off.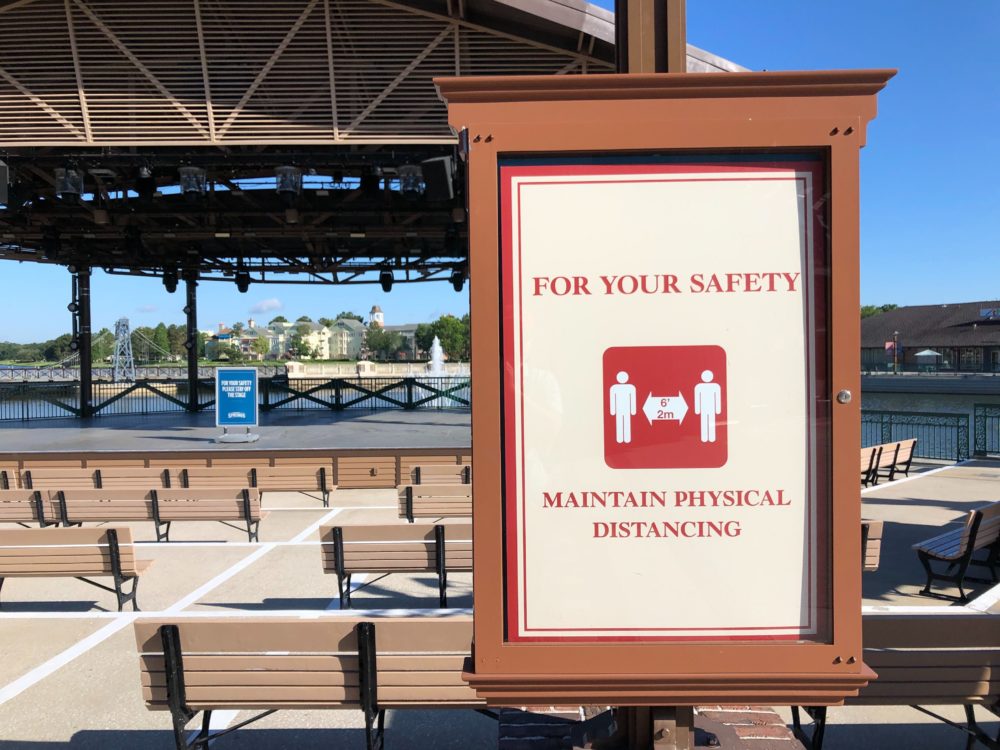 Social distancing signs are up all over Disney Springs.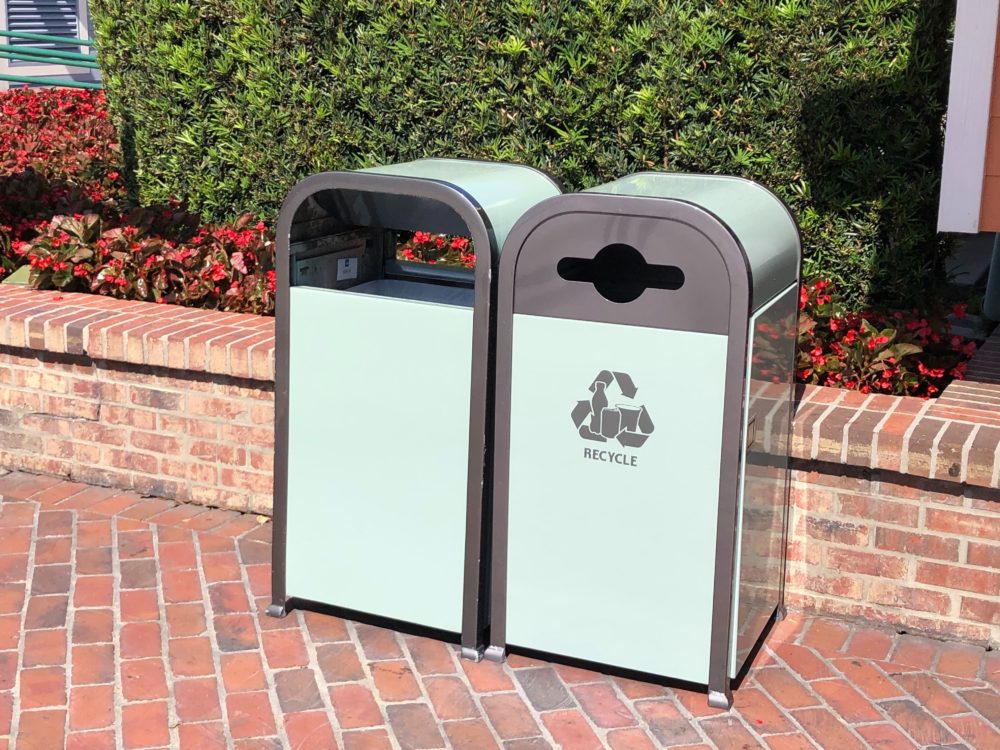 To reduce the high-touch areas across Disney Springs, the trash cans have all been propped open so guests don't have to touch the flaps to deposit their garbage.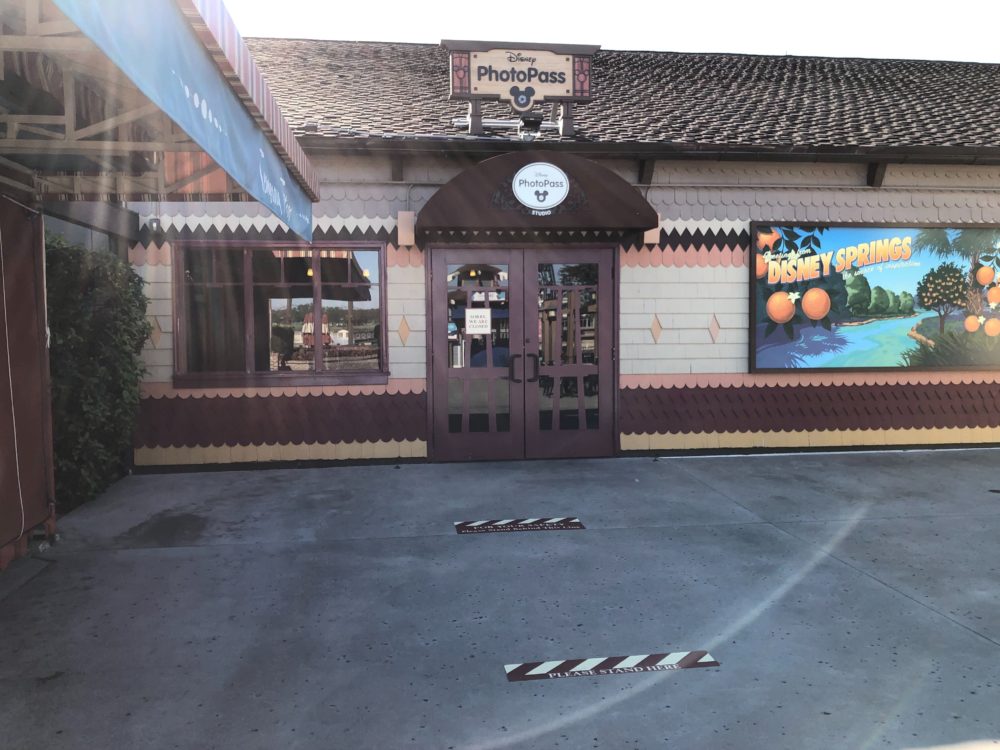 Outside of the Disney PhotoPass entrance, more markers are in place.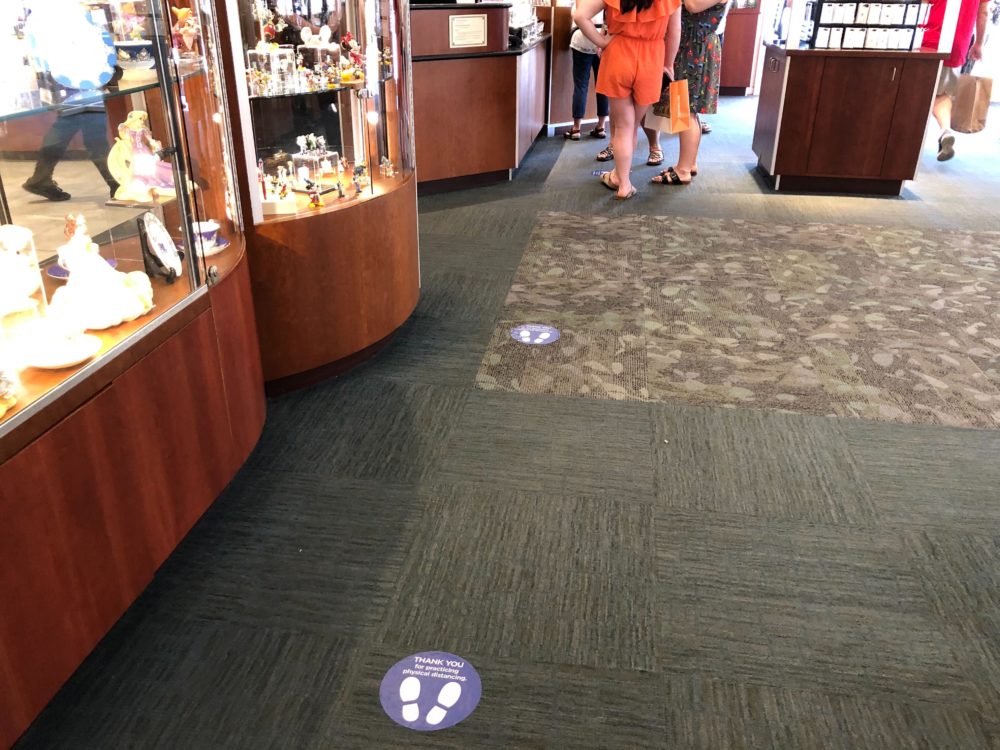 Next door, Arribas Bros. also featured social distancing markers inside the store for guests to queue up ahead of purchasing items.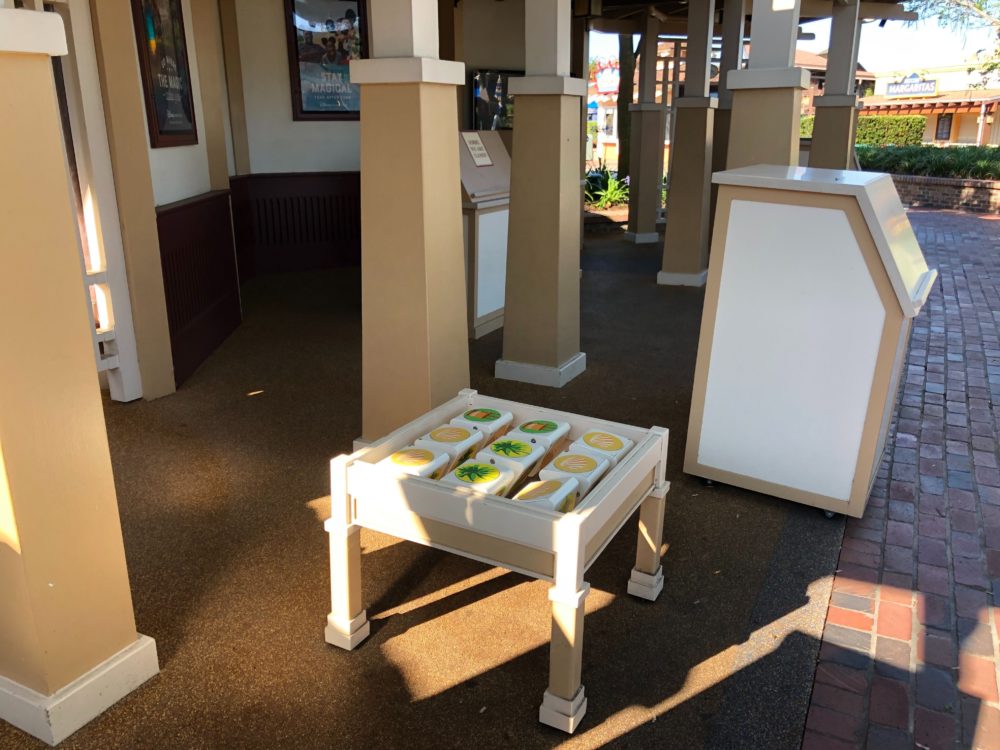 Despite several high-touch areas being off-limits, these spinning puzzle games at the Disney Vacation Club booths were not covered or roped off.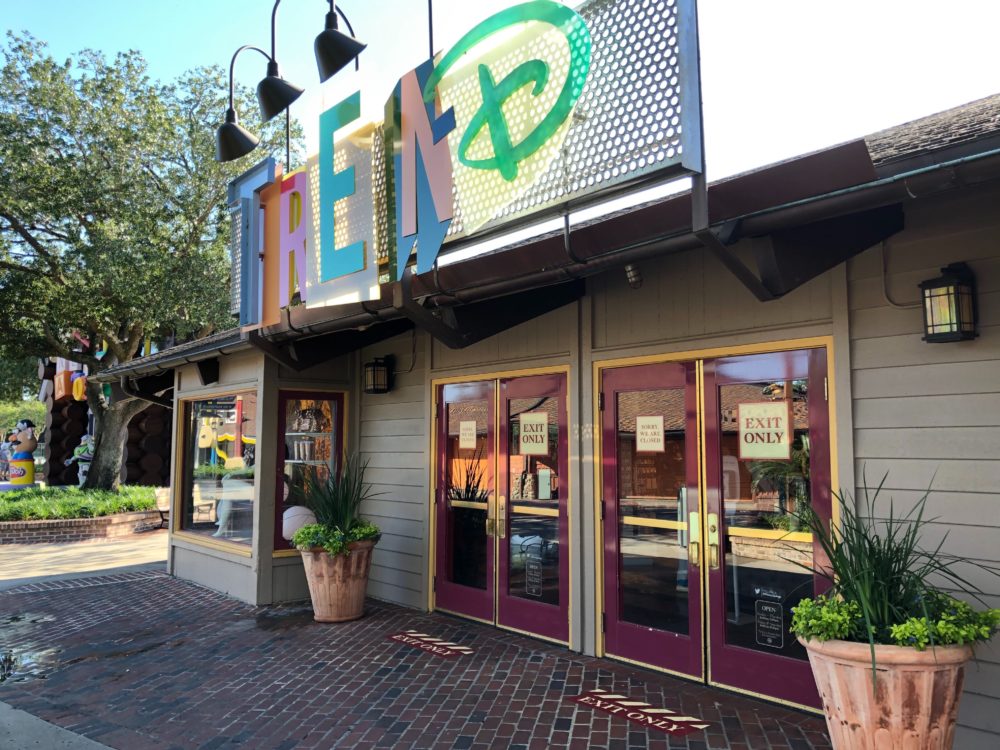 Signs on the doors for Tren-D indicate they will be exits only, as guests will enter through the main Marketplace Co-Op entrance first before exiting through here.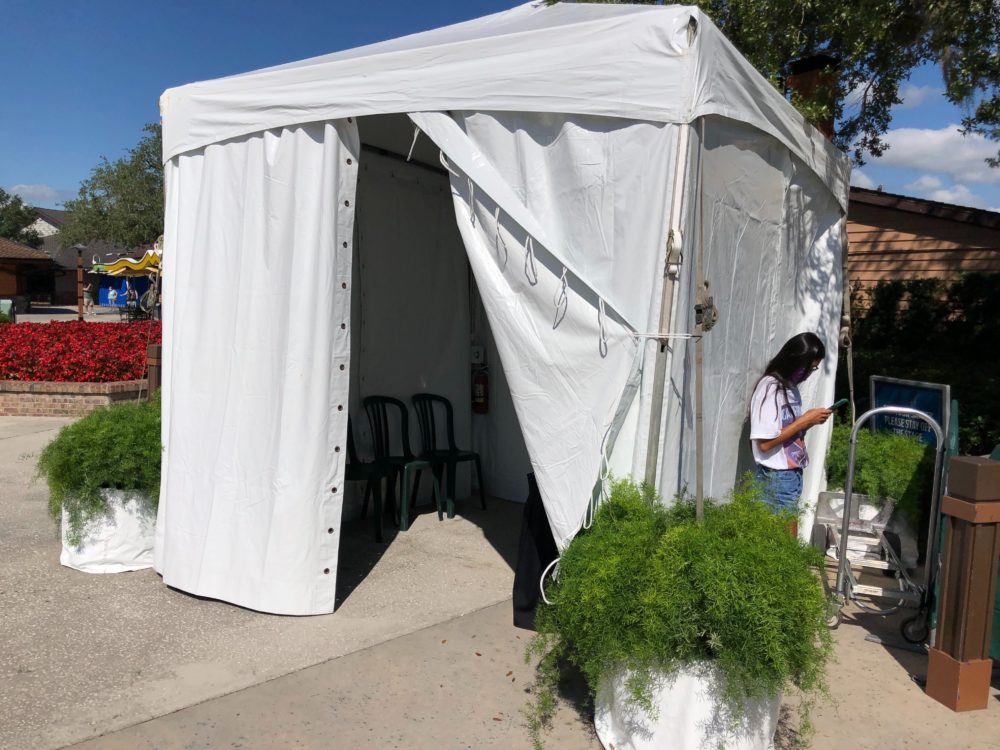 Over at the Marketplace entrance, a cool-off tent is in place for guests whose temperatures are over 100.4 in case they'd like to try for one more temperature screening. You can read more information in our earlier article here.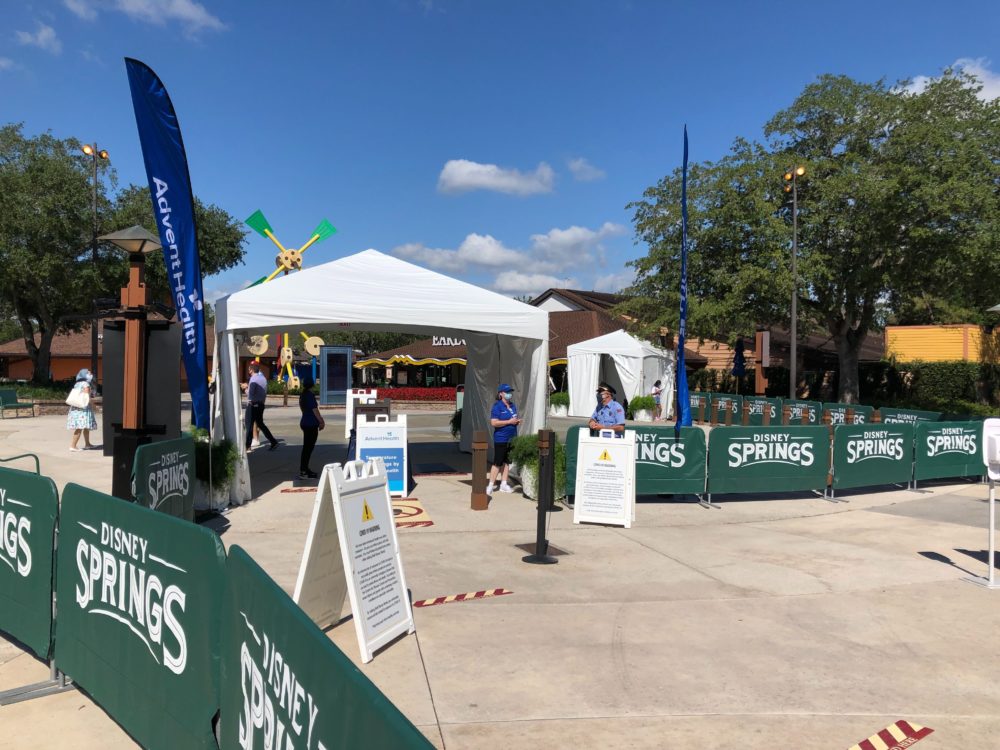 Guests can enter from the hotel pedestrian bridge into the Marketplace through another temperature screening point.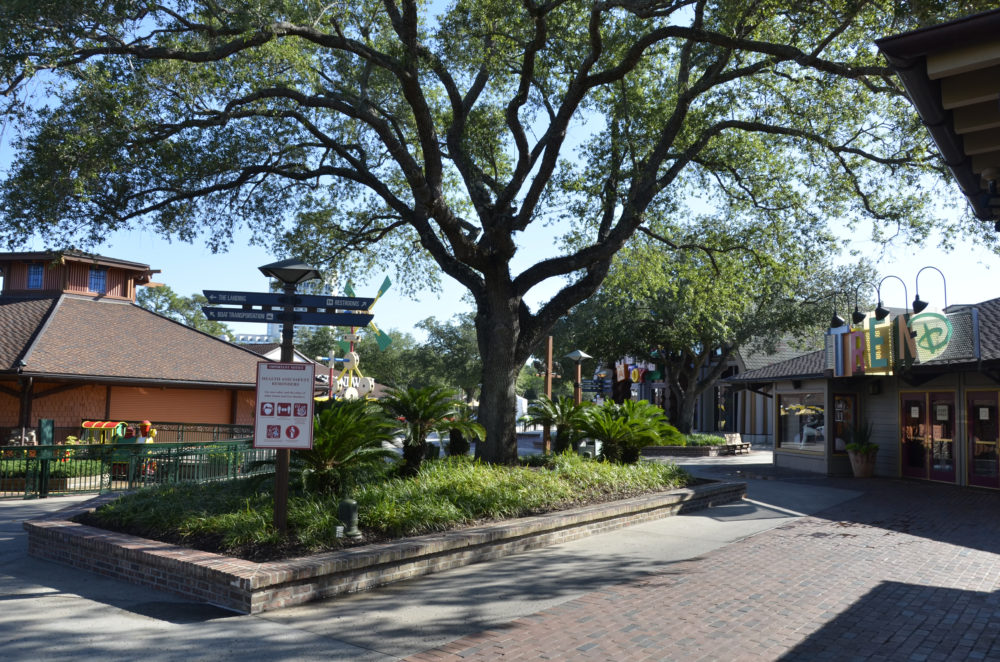 It is eerily quiet inside Disney Springs, even with the highly-anticipated phased opening.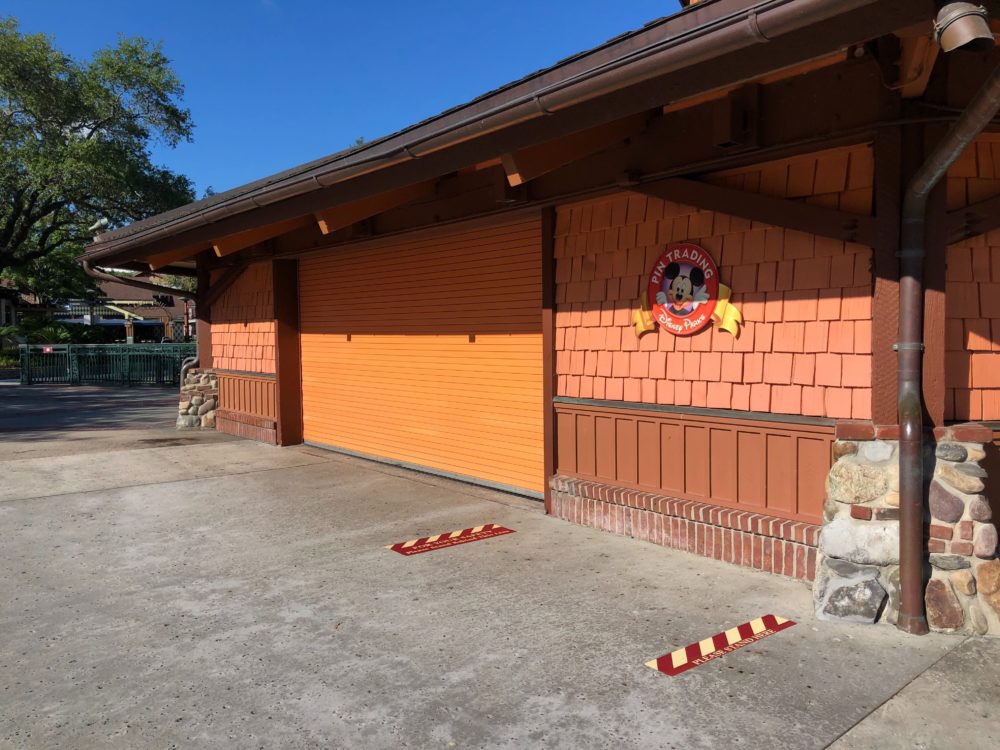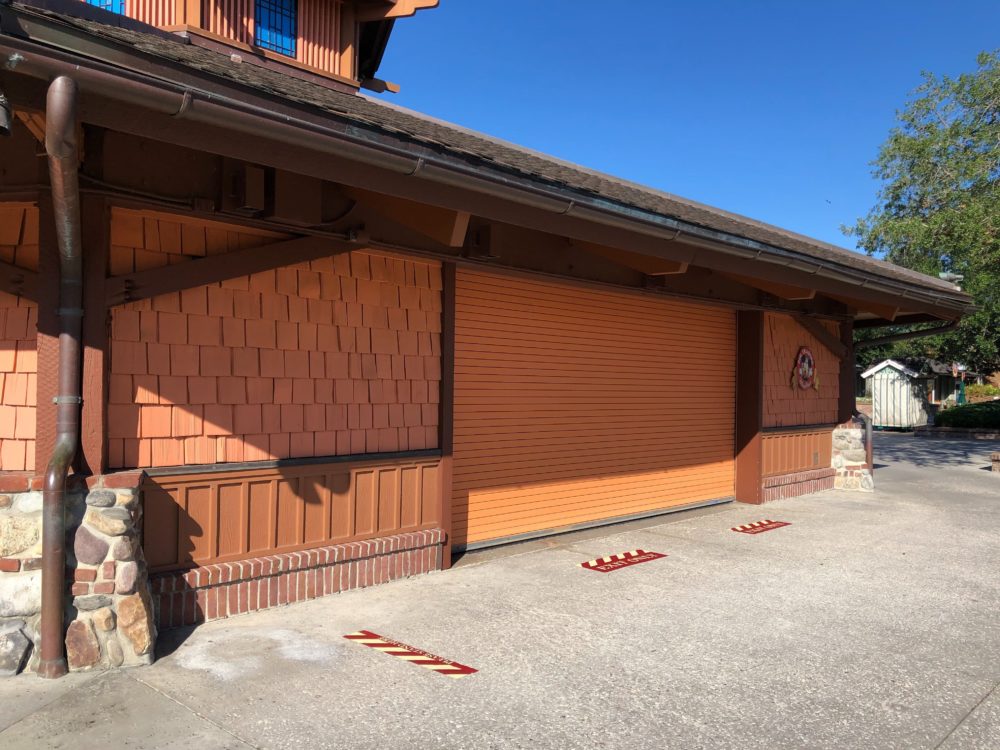 The Pin Trading store will also feature only one entrance, as the remainder of the openings will serve as exits only.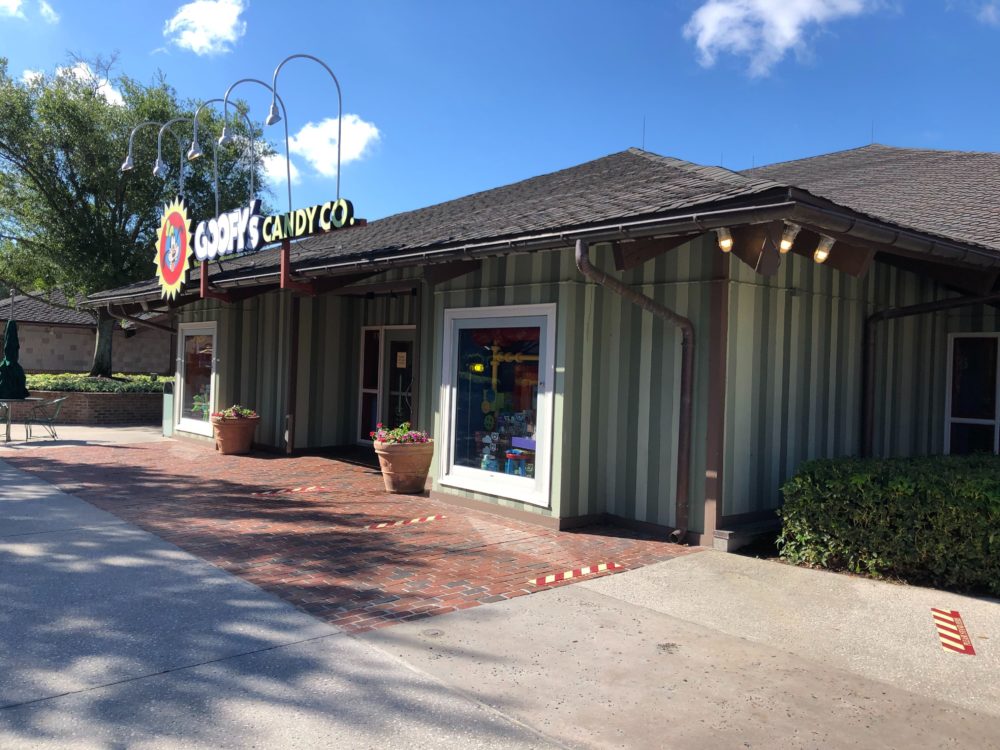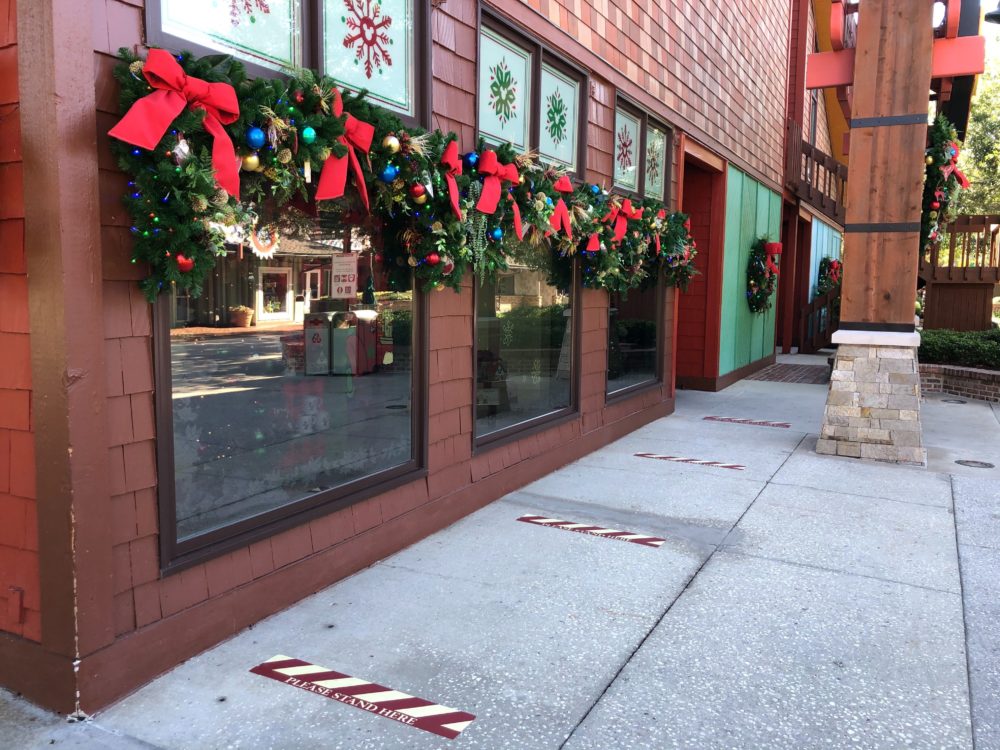 Many stores, such as Goofy's Candy Co. and Disney's Days of Christmas have social distancing markers in place ahead of their re-opening next week.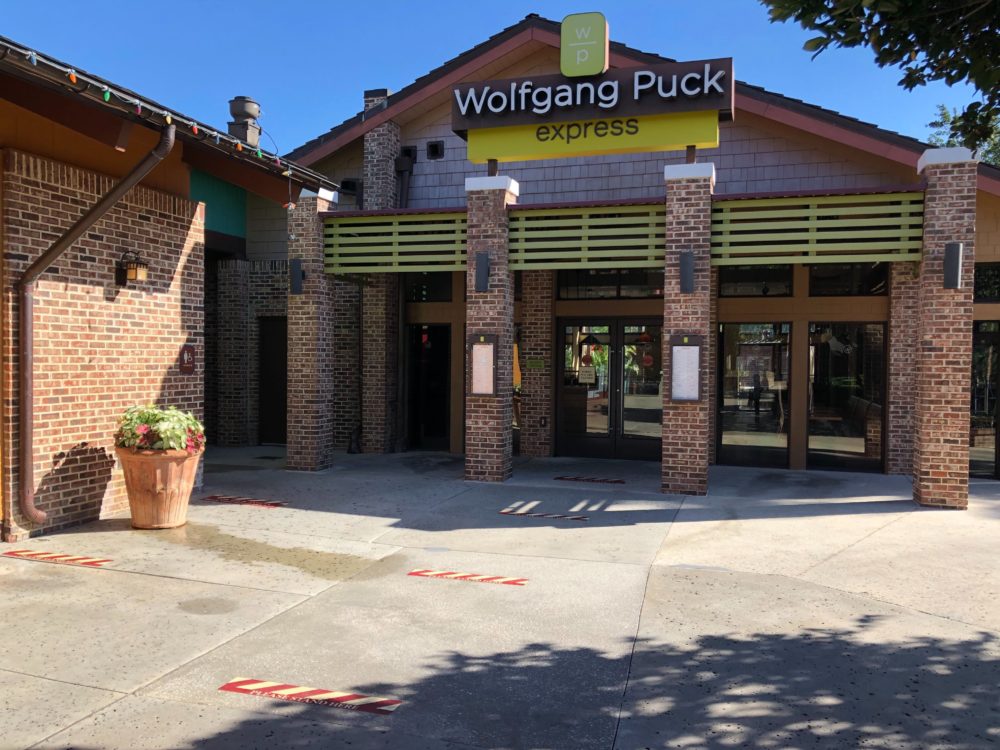 Wolfgang Puck Express was also well-marked for guests.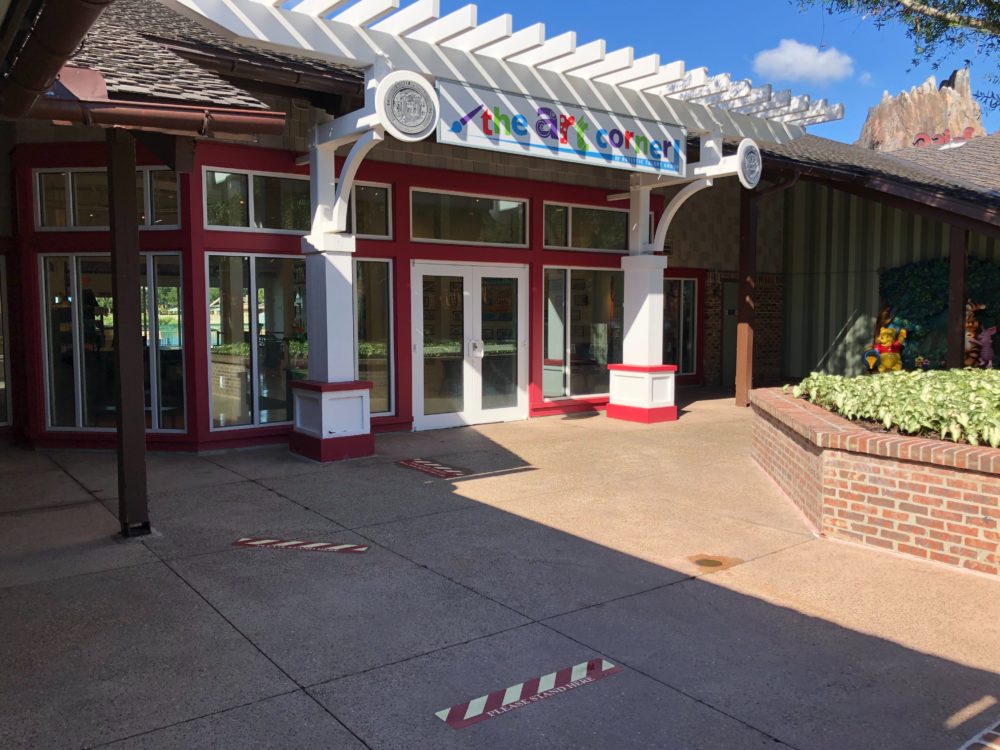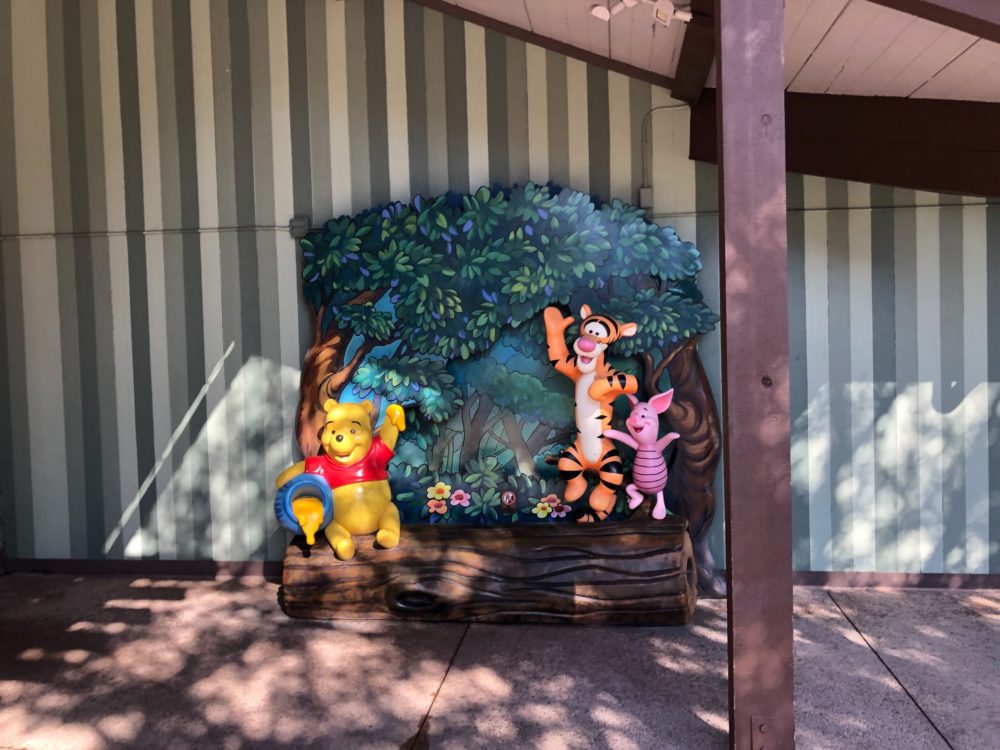 Despite social distancing markers for the entrance to The Art Corner, no markers are in place for the Winnie the Pooh photo background adjacent to the store.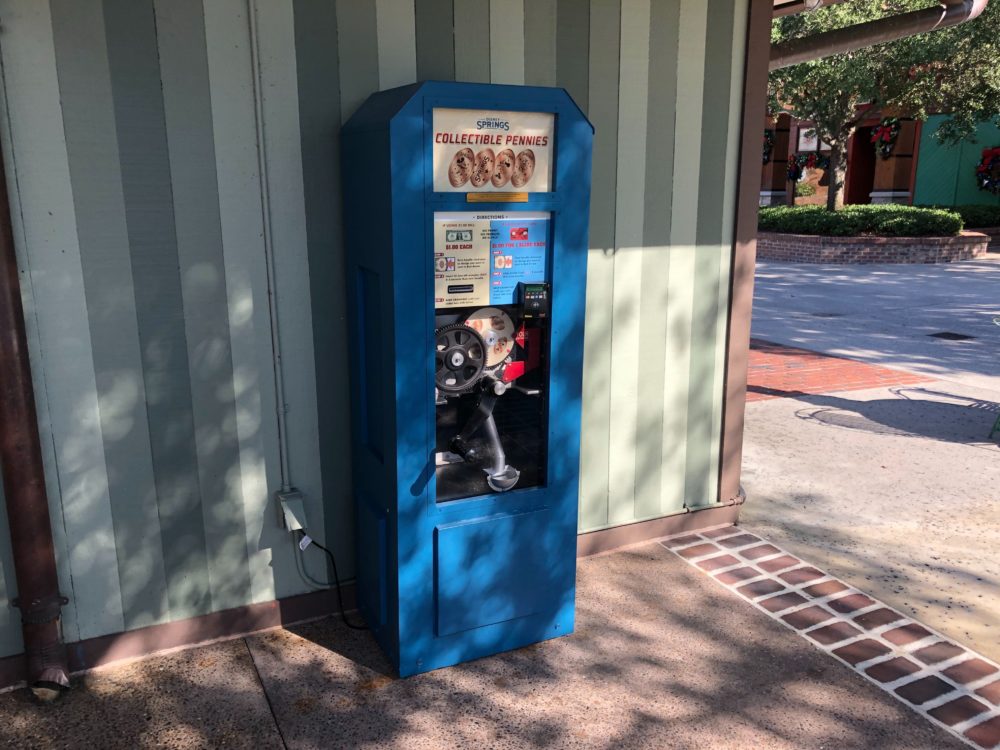 Penny Press machines are also still available throughout Disney Springs.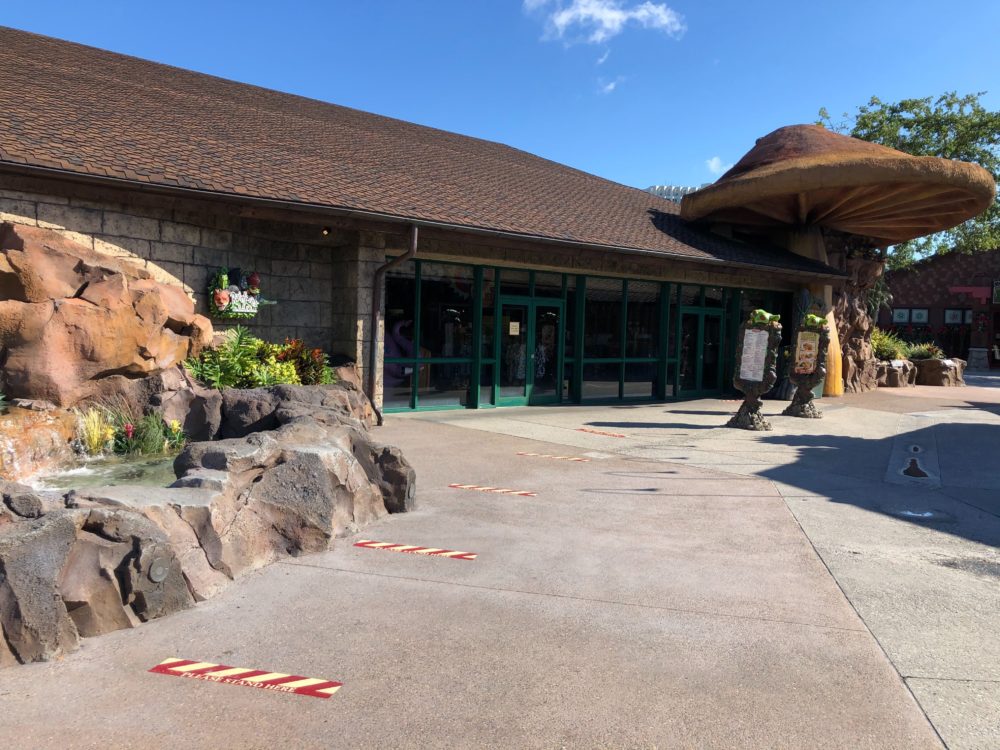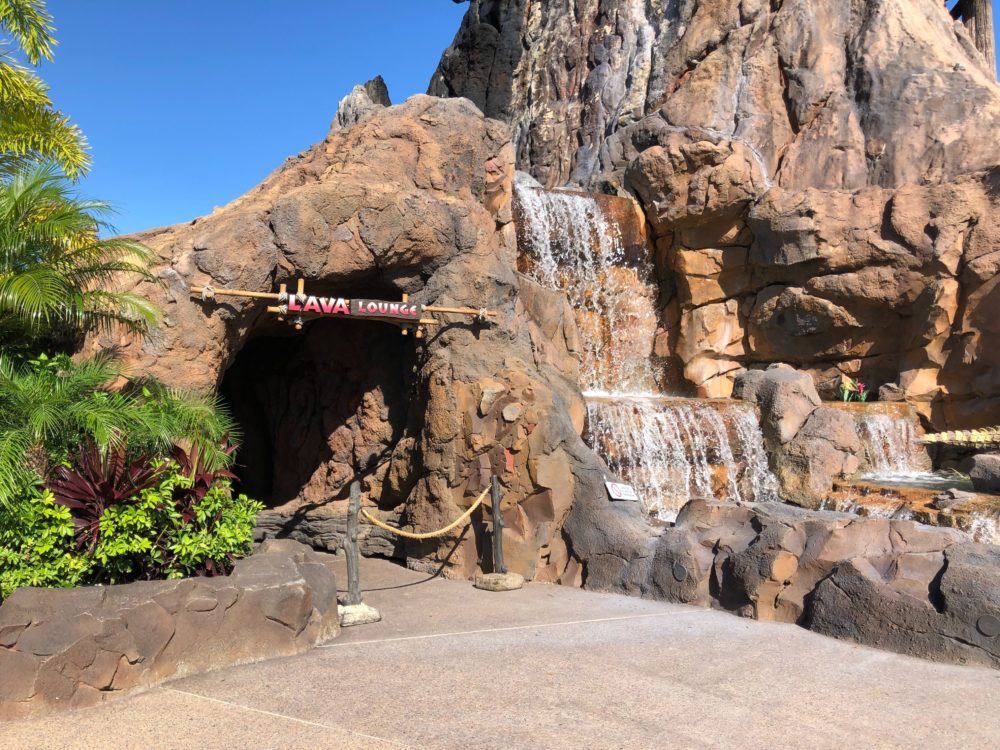 With uncertainty over the future of Rainforest Cafe in the air, the restaurant and Lava Lounge are both closed. However, markers are on the ground should they re-open.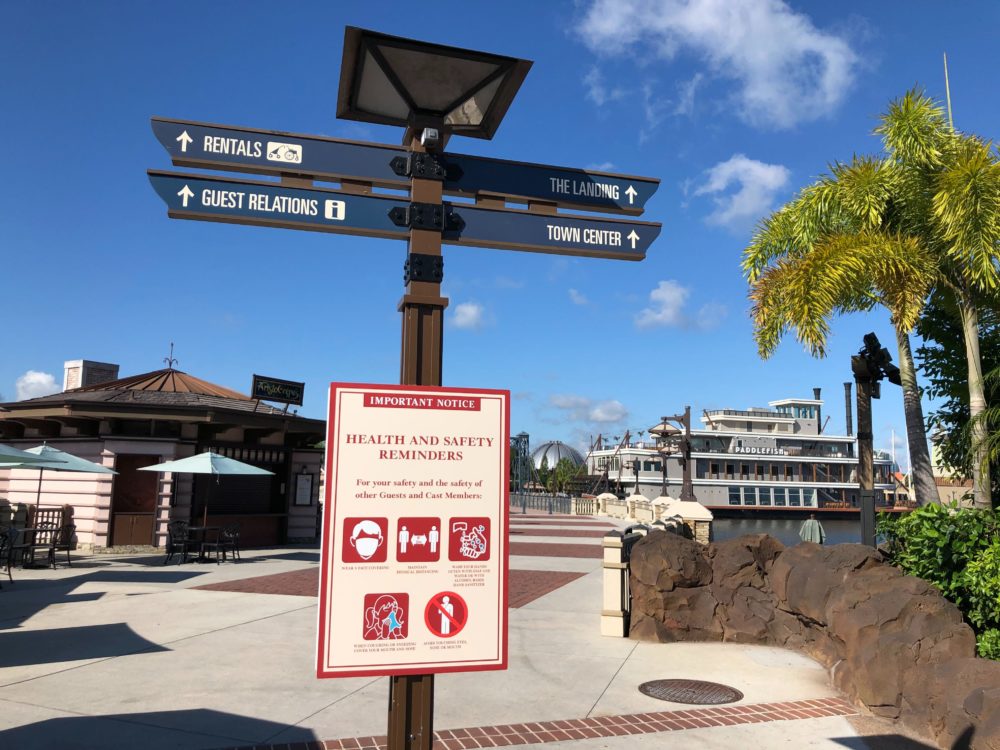 Large health and safety signs are prevalent around Disney Springs, with many directional posts housing these graphics.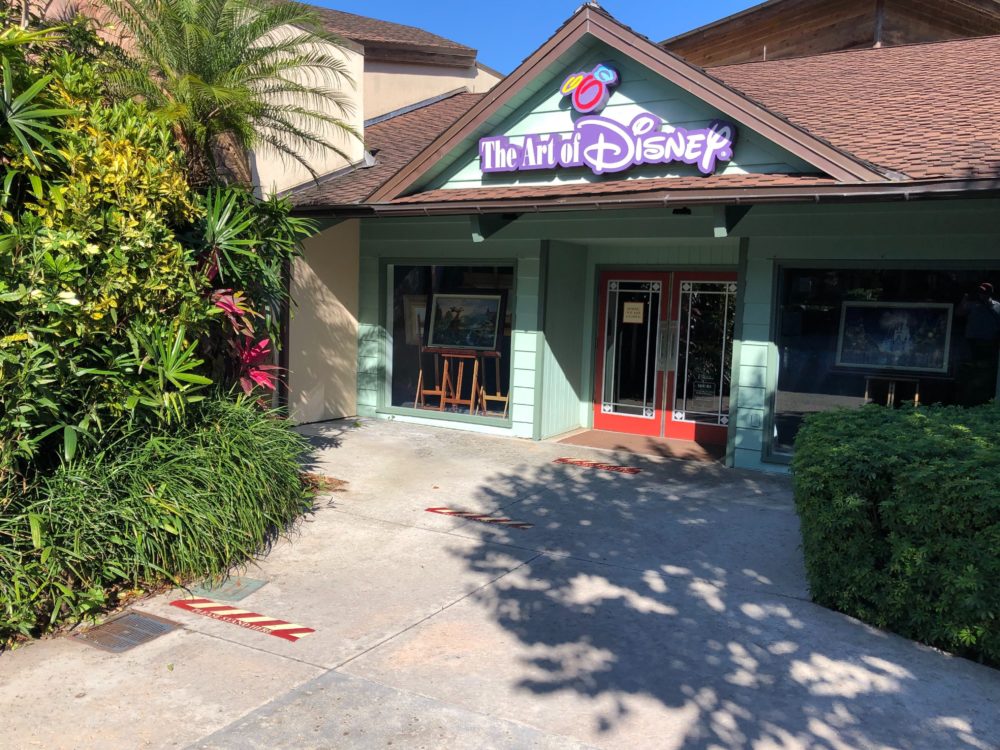 The Art of Disney will also feature a single entrance for guests entering, while all other doors will remain as exits.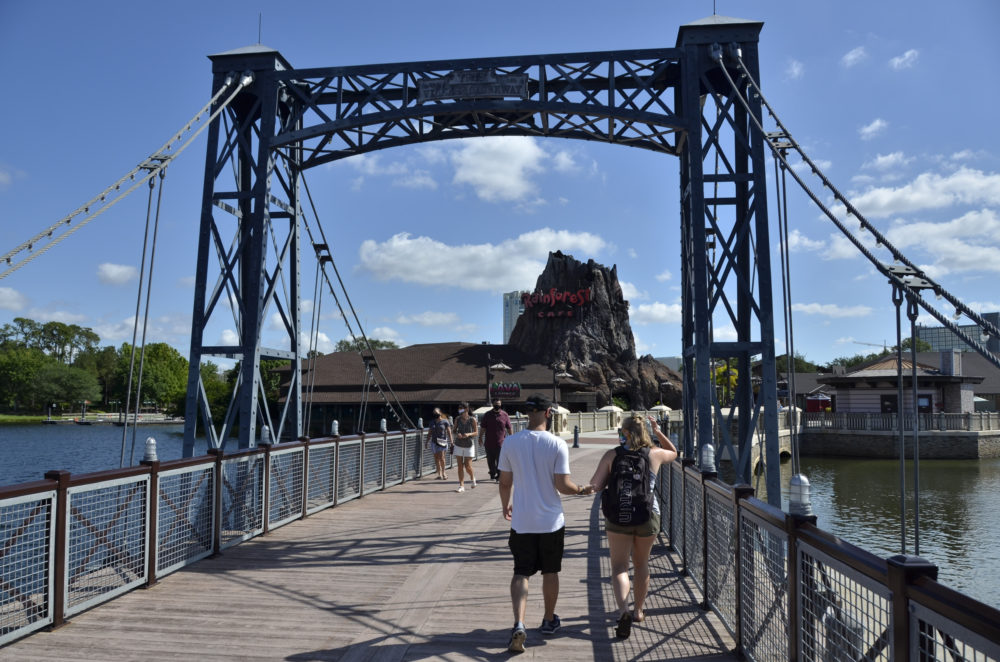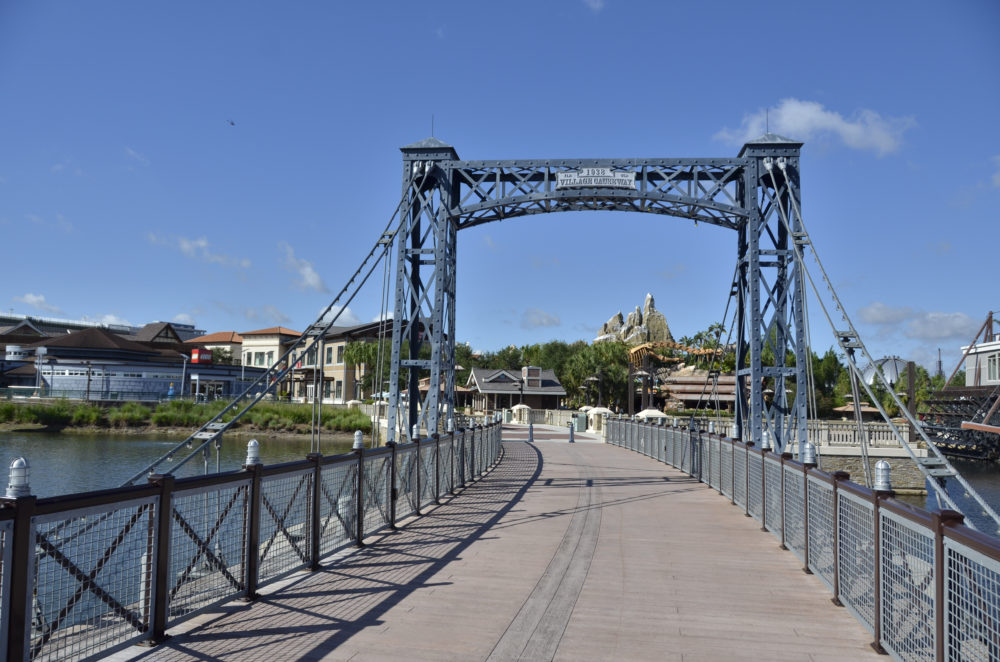 As the morning continued, guests began filing into Disney Springs. As seen above, not all bridges had one-way directional arrows.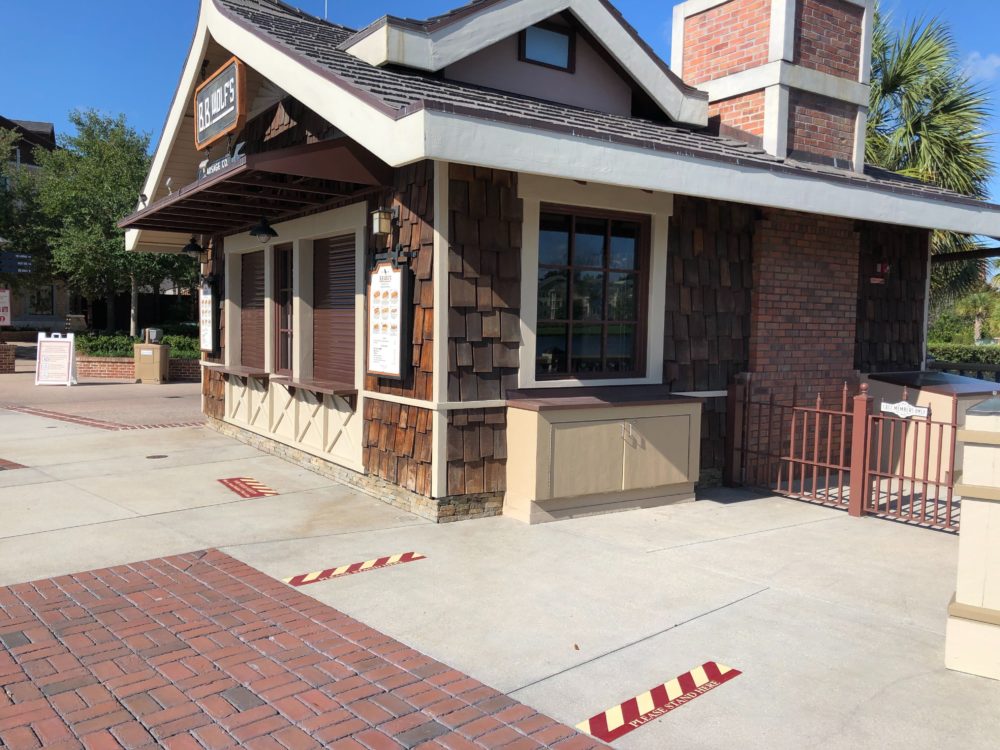 B.B. Wolf's is still not open, but markers are down for it as well.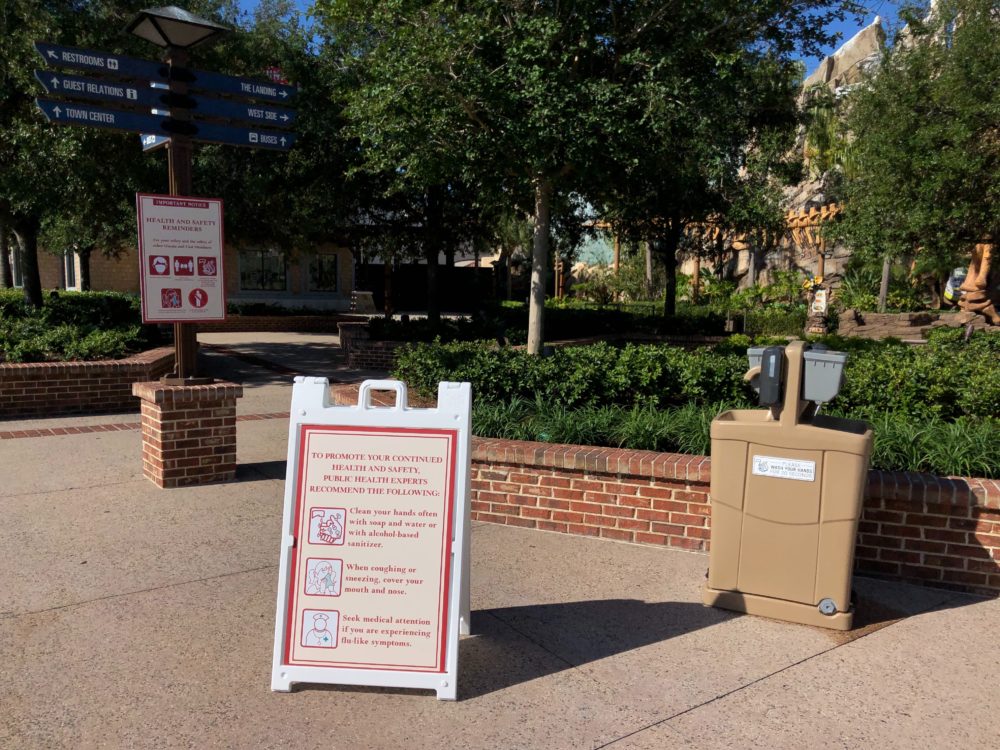 Mobile hand-washing stations are available at various locations around Disney Springs. This one is located outside T-Rex.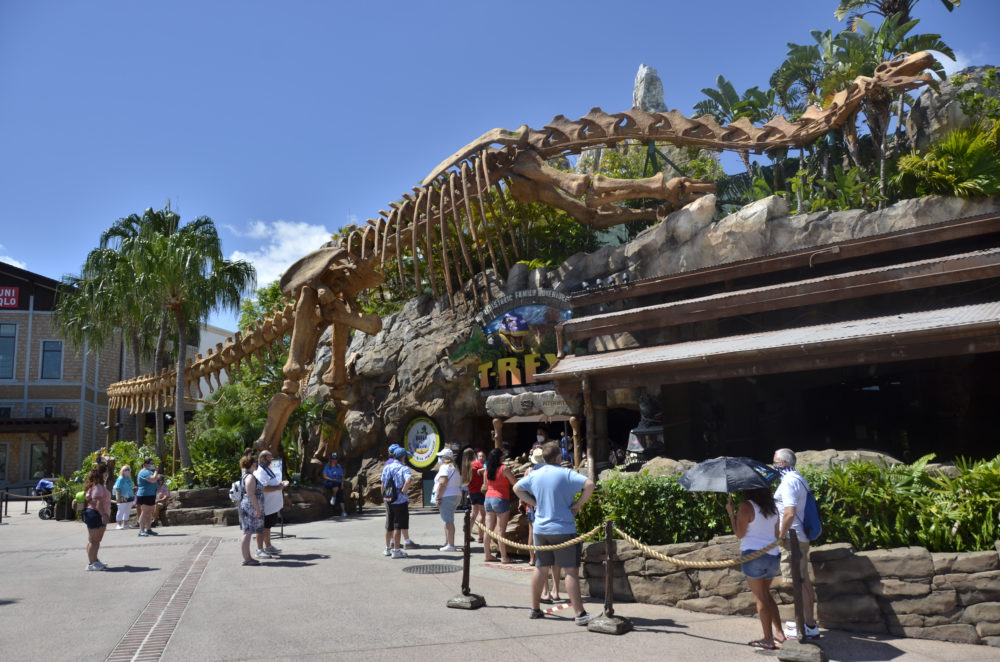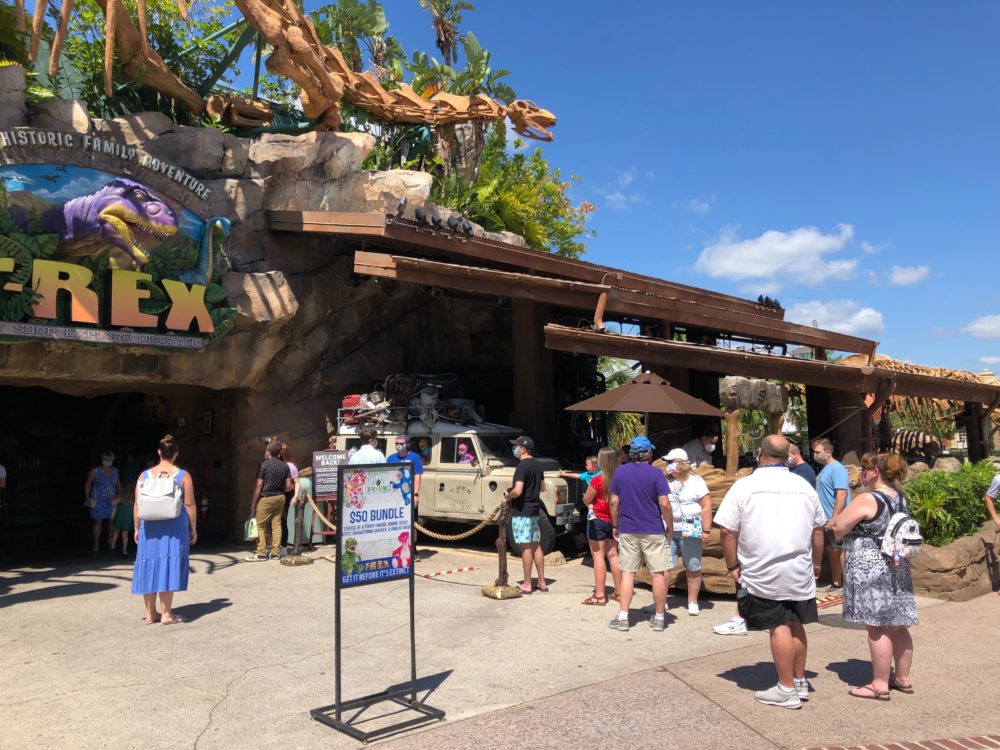 Speaking of T-Rex, crowds began to line up as the restaurant opened for lunch.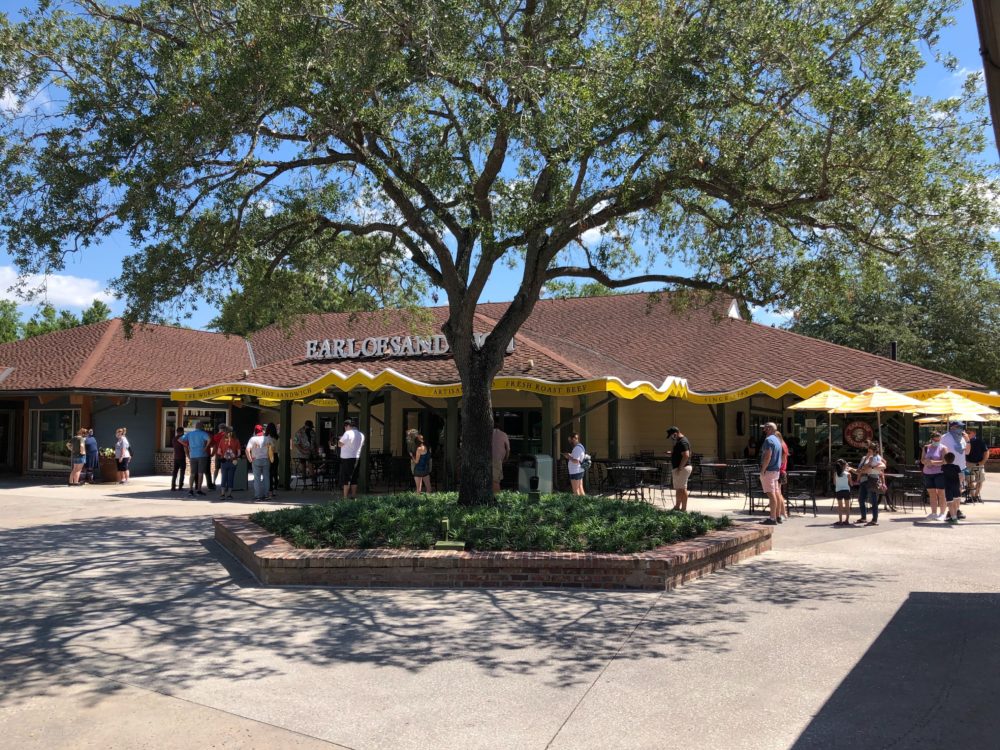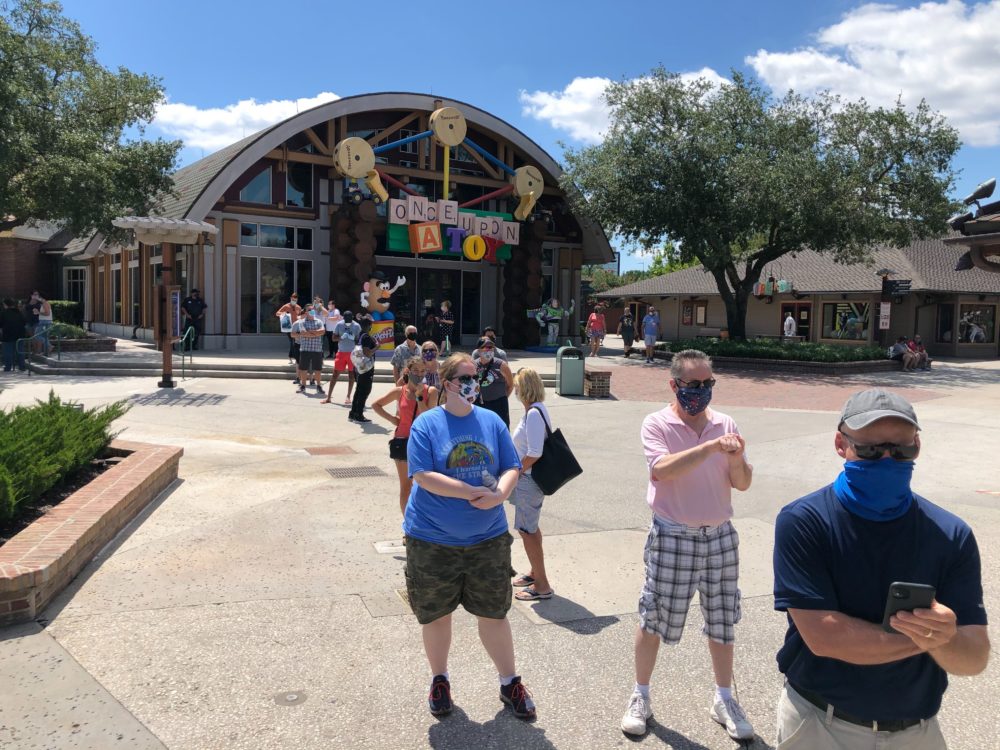 Over at Earl of Sandwich, a long line had formed ahead of its reopening.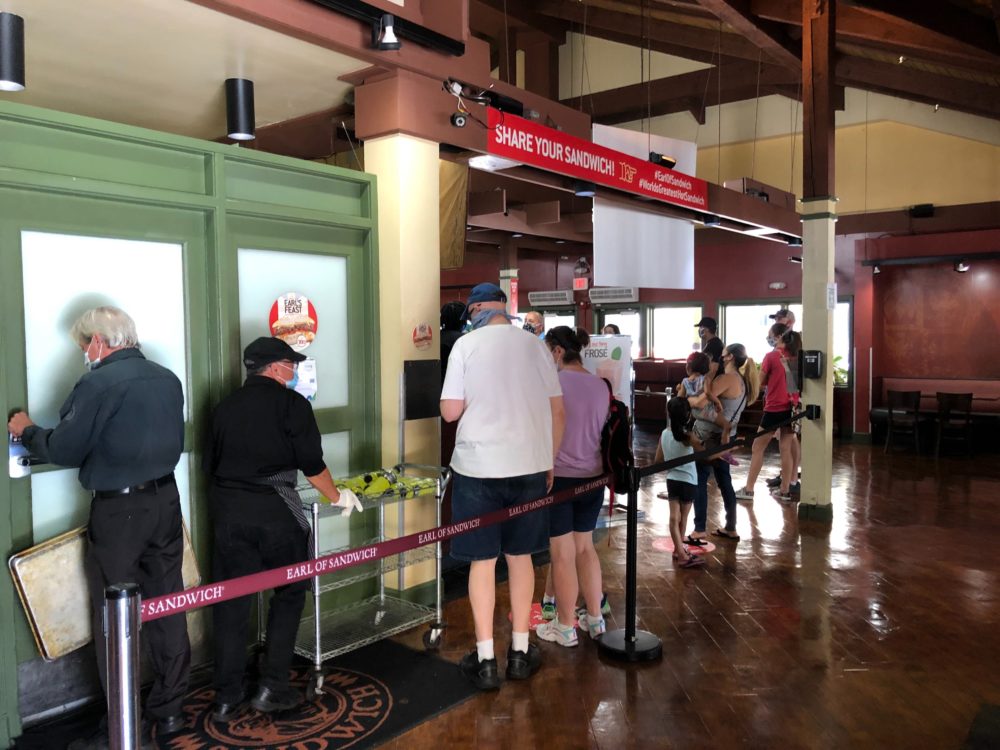 Once inside, distancing markers were well placed on the ground to separate guests.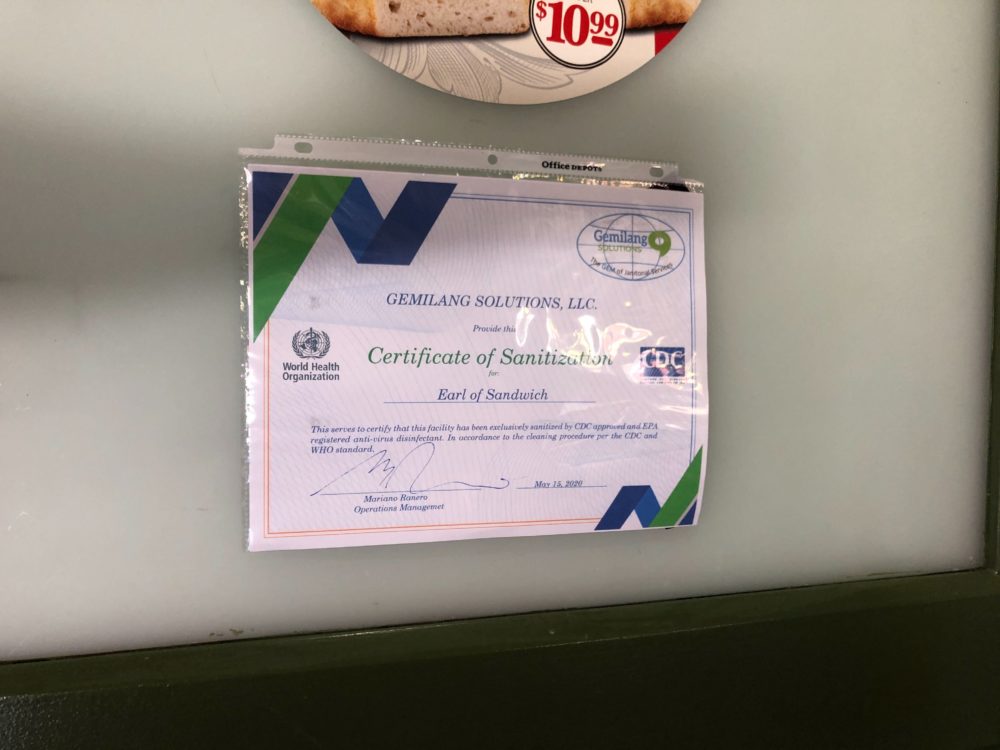 Sanitation certificates for the restaurant were prominently displayed as guests walked past the doors to the kitchen. For a full look at quick service restaurants at Disney Springs, you can check out our in-depth review.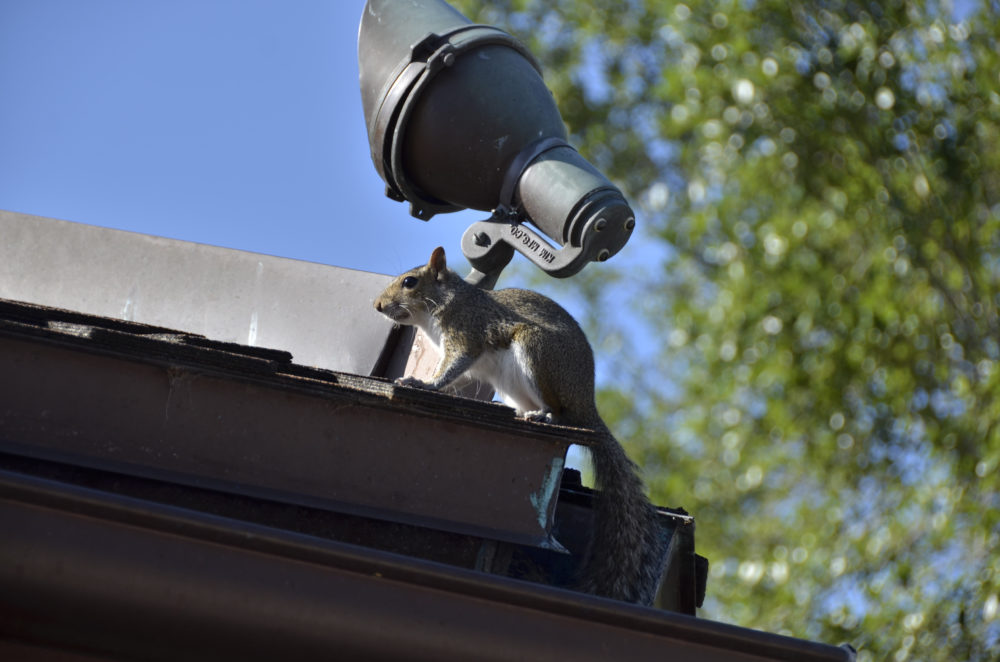 Not to be forgotten, the squirrels of Disney Springs are excited for food to be served again as well.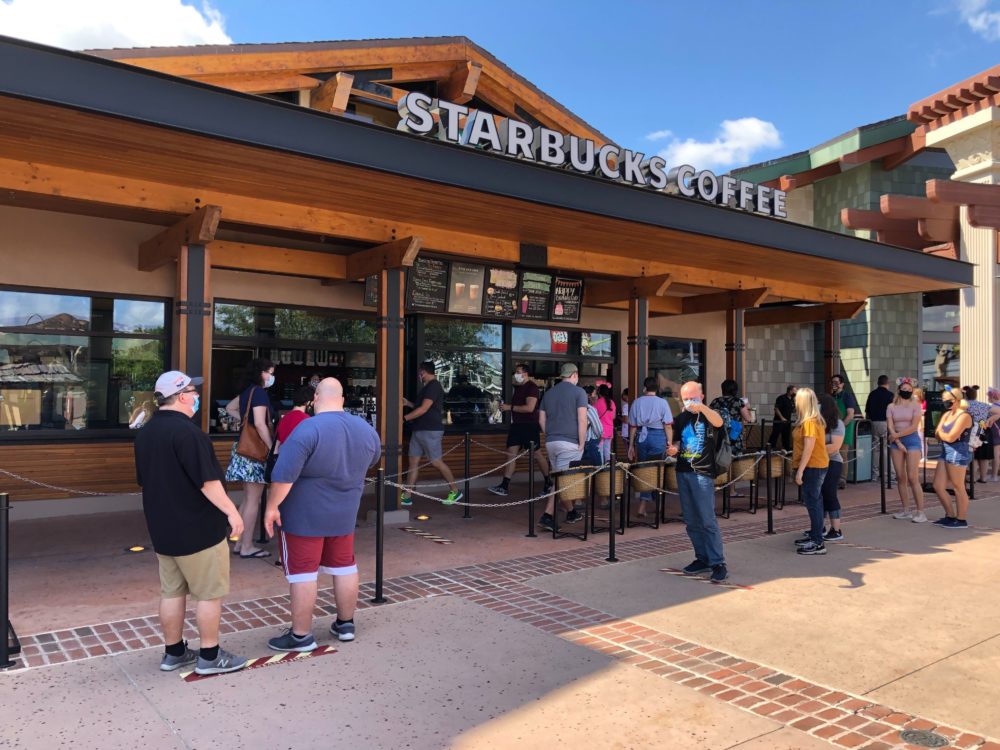 The line for the lone Starbucks location open at Disney Springs was long early in the morning. (The West Side location remained closed yesterday.)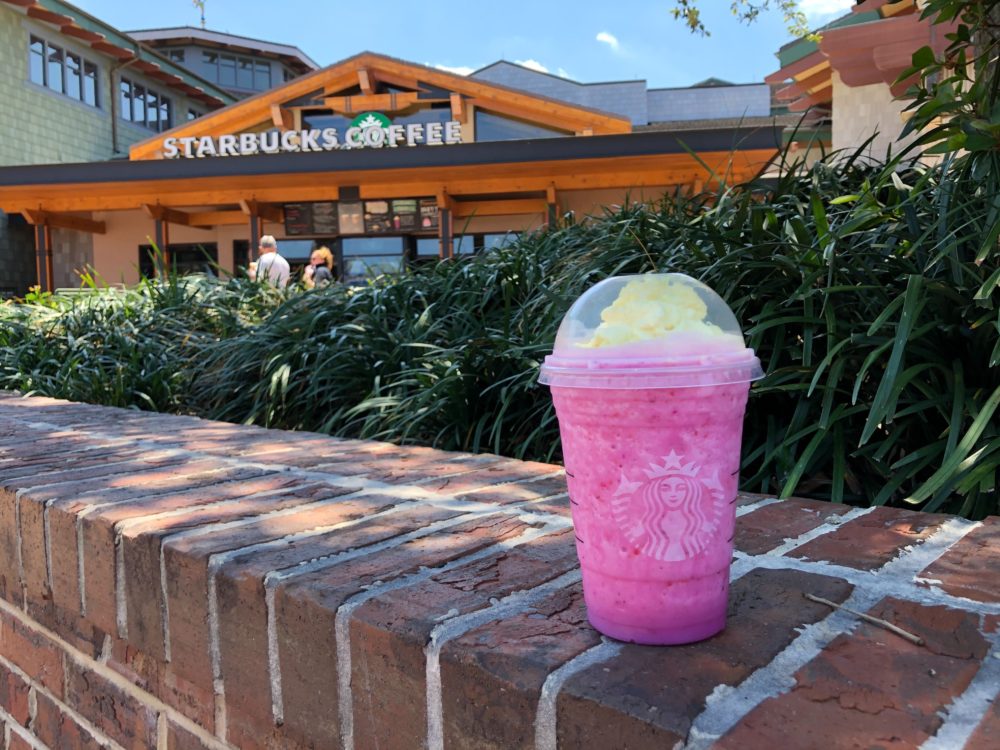 Don't forget to check out our review of the new "Welcome Back" drink that is available here for a limited time.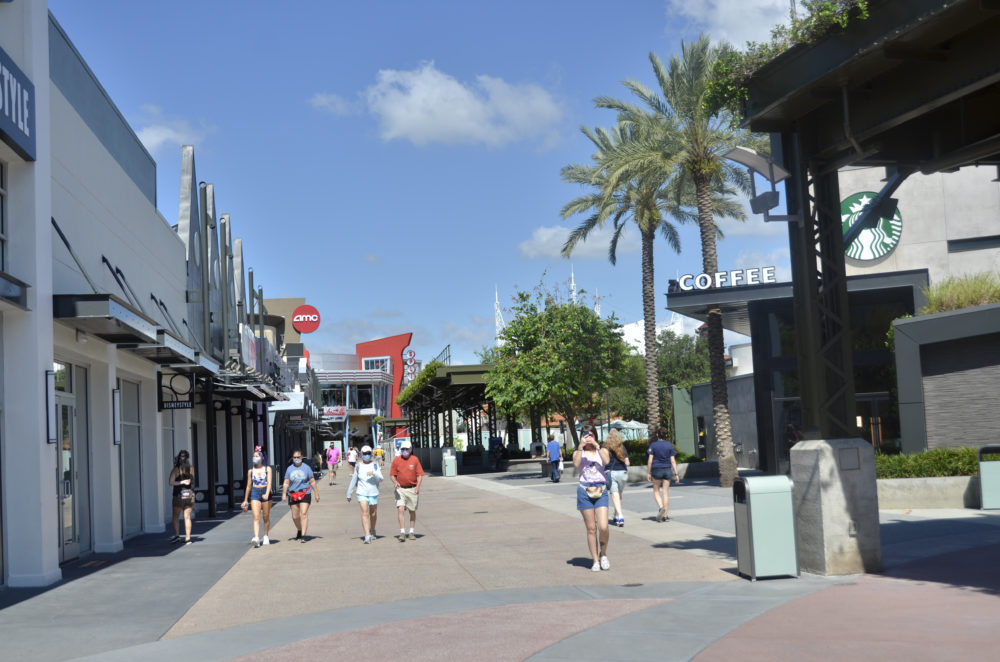 Next, we walked down to West Side.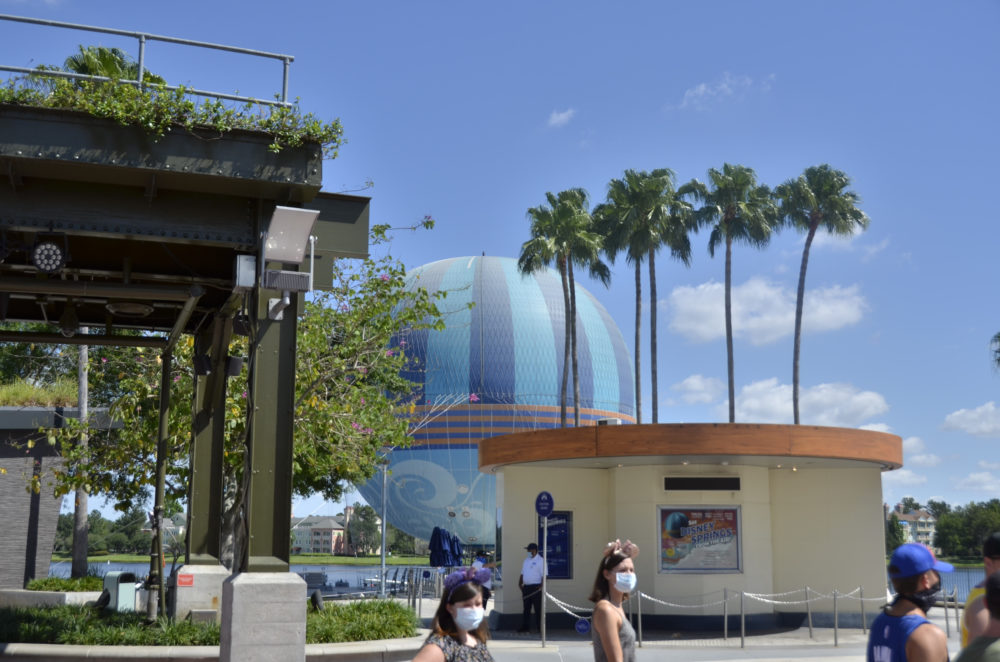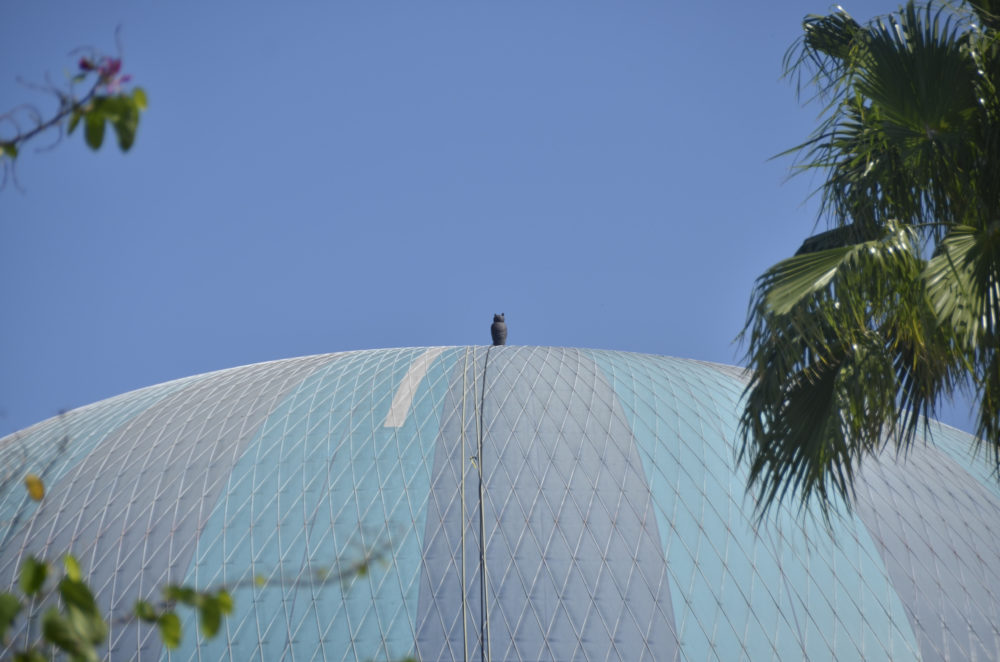 The plastic owl continues to watch over the West Side guests from the top of the Aerophile Balloon.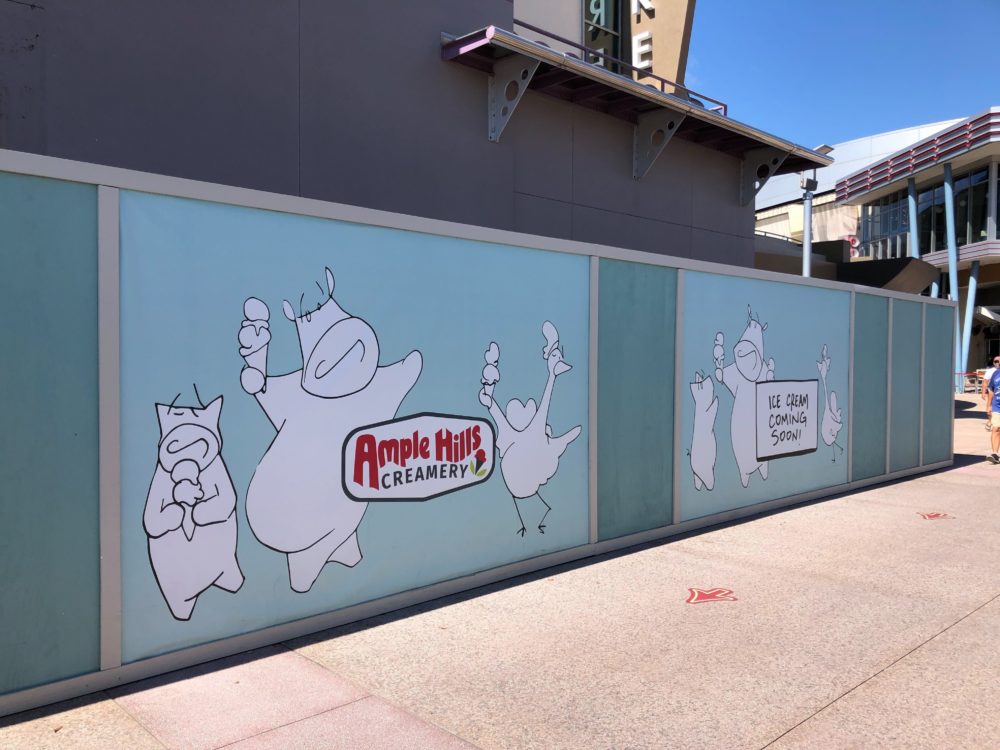 Despite filing for bankruptcy in March, signage for Ample Hills Creamery still adorns the construction walls outside of its future (?) location.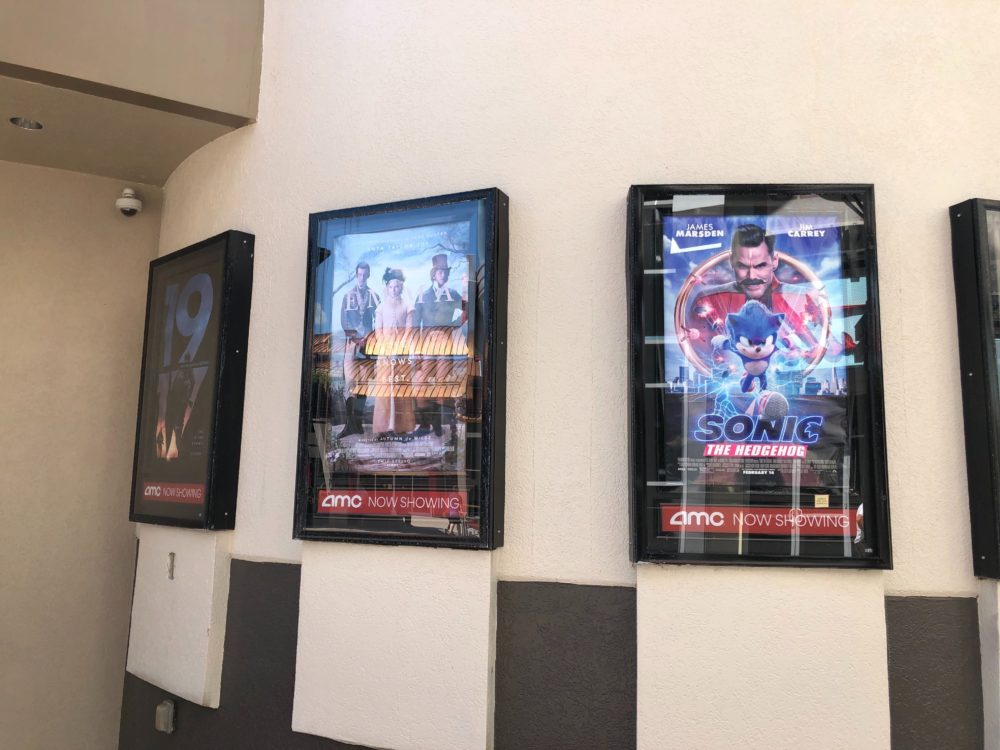 As if an eerie window into time, faded movie posters remained up for AMC Theaters featuring films that were showing pre-shutdown.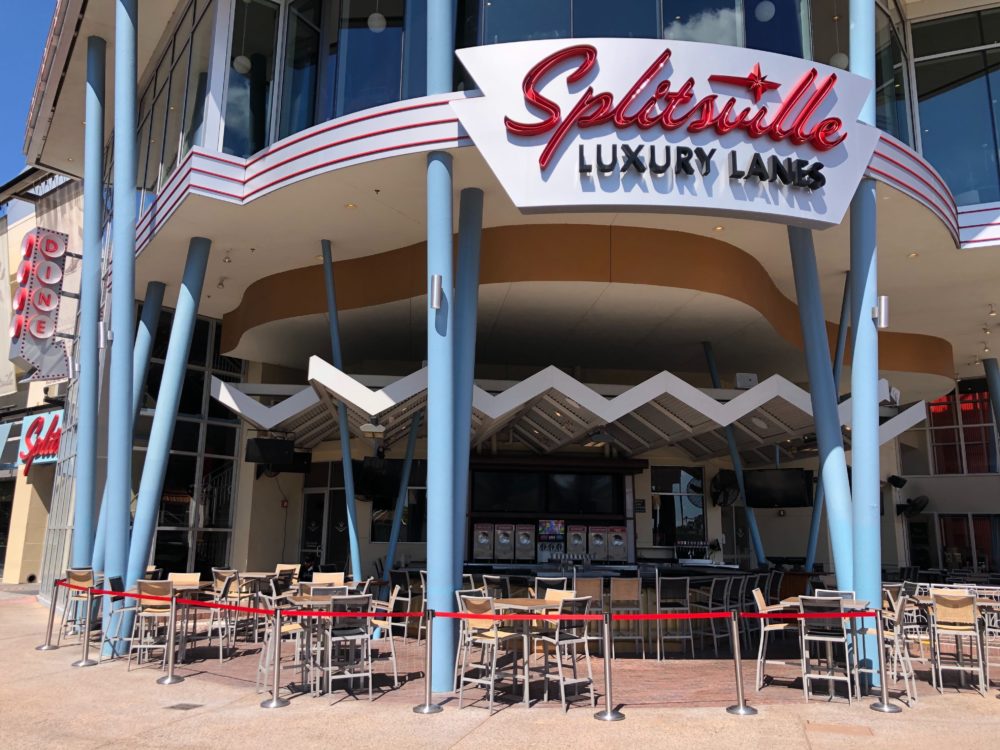 The outside bar for Splitsville is roped off to keep guests from entering the area while the restaurant and bowling alley remain closed.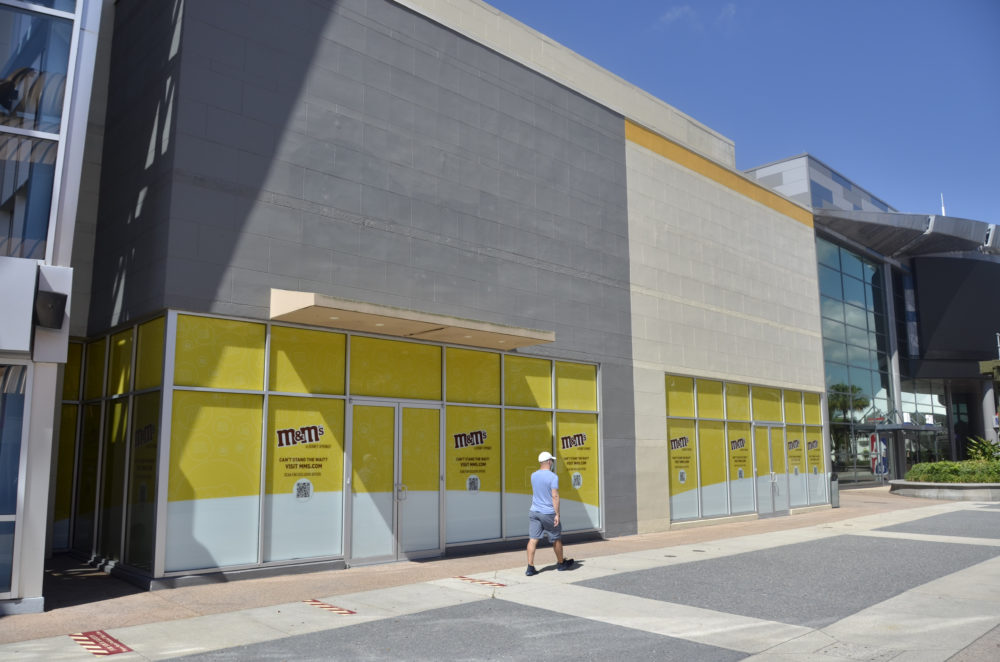 Themed windows have appeared at the future M&M's Store location.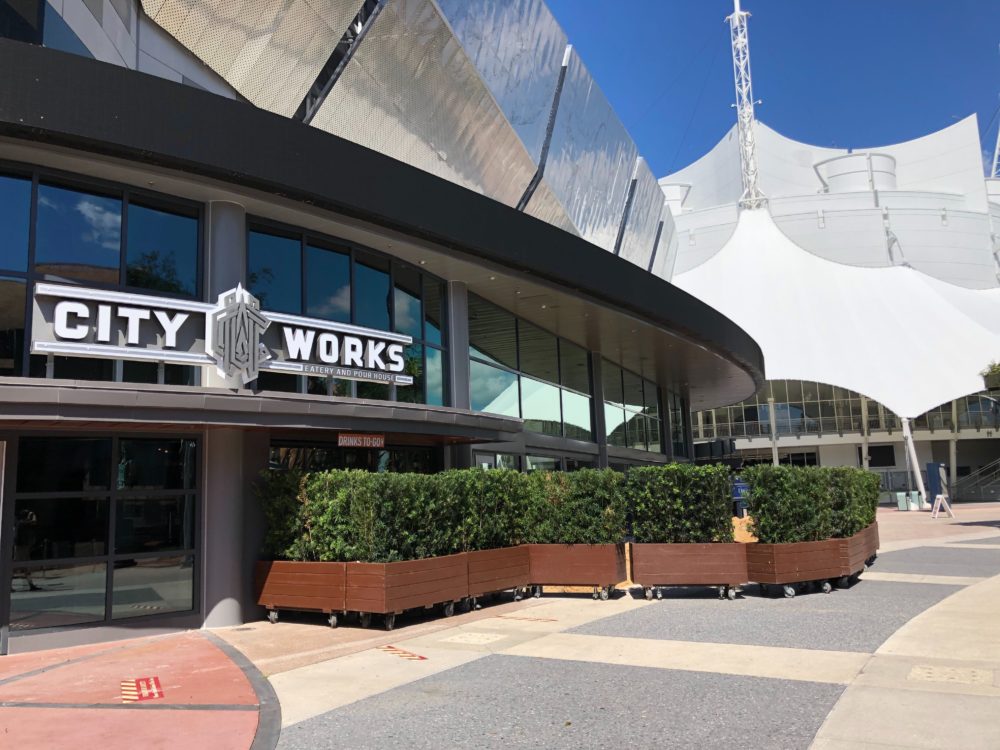 Construction work is also happening outside of CityWorks Eatery & Pour House during its closure.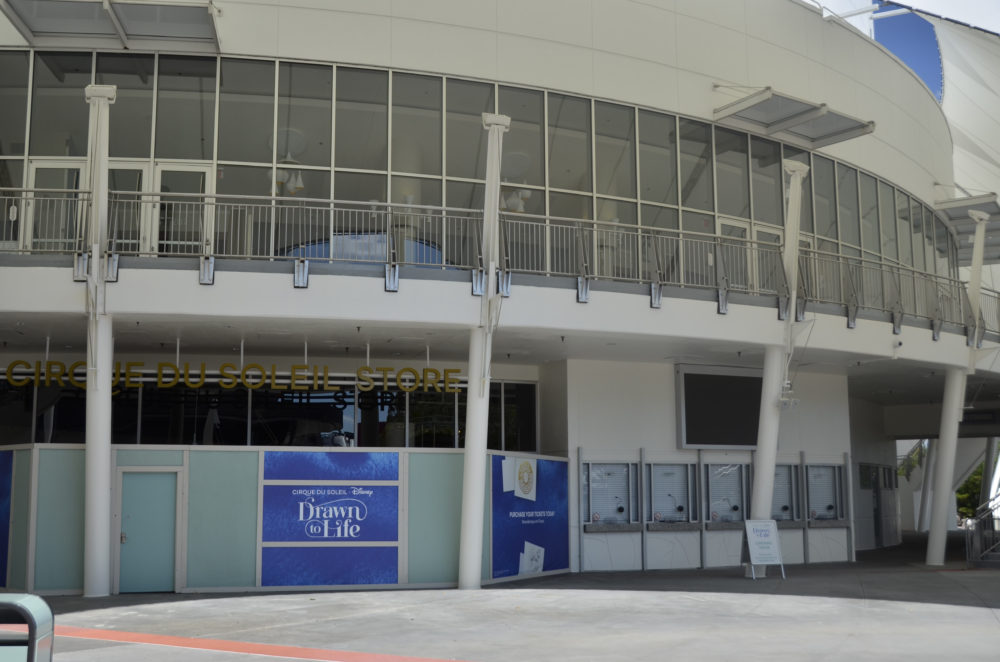 Over at the Cirque du Soleil theater, walls are up as preparations continue for the now-delayed premiere of "Drawn to Life".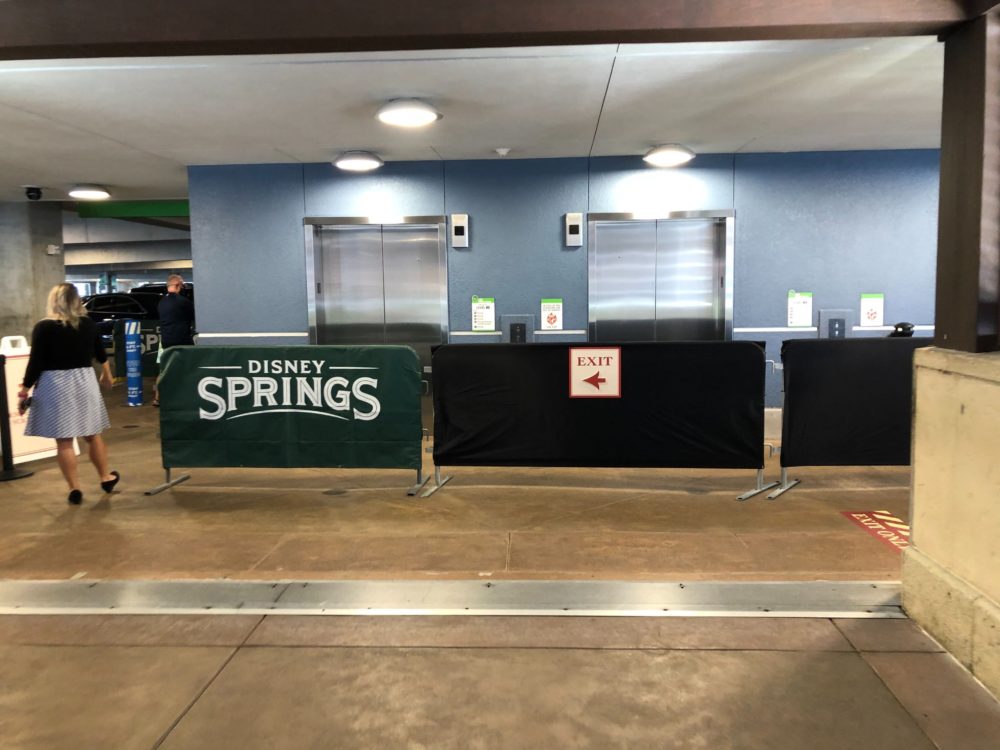 That does it for our visit to Disney Springs' Marketplace and West Side. Stay tuned to WDWNT as we bring you in depth coverage of the re-opening of Walt Disney World Resort.