With Disney Springs reopening during the COVID-19 pandemic, guests ages three and older are required to wear a face mask in an attempt to mitigate the spread of the disease. But there's nothing saying those masks have to be drab! You can stay safe and stylish with these new reusable face masks available at three locations around the complex!
American Threads – $15.00

In Town Center, American Threads is offering this reusable lavender face mask.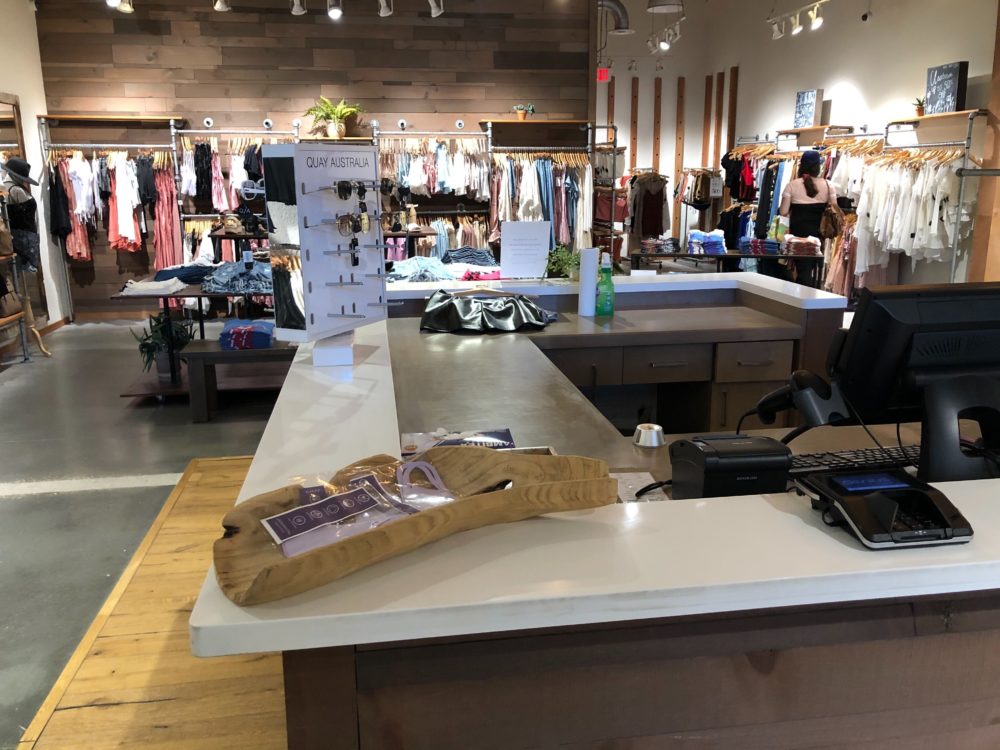 We found them on the counter, but be sure to ask if you don't see them.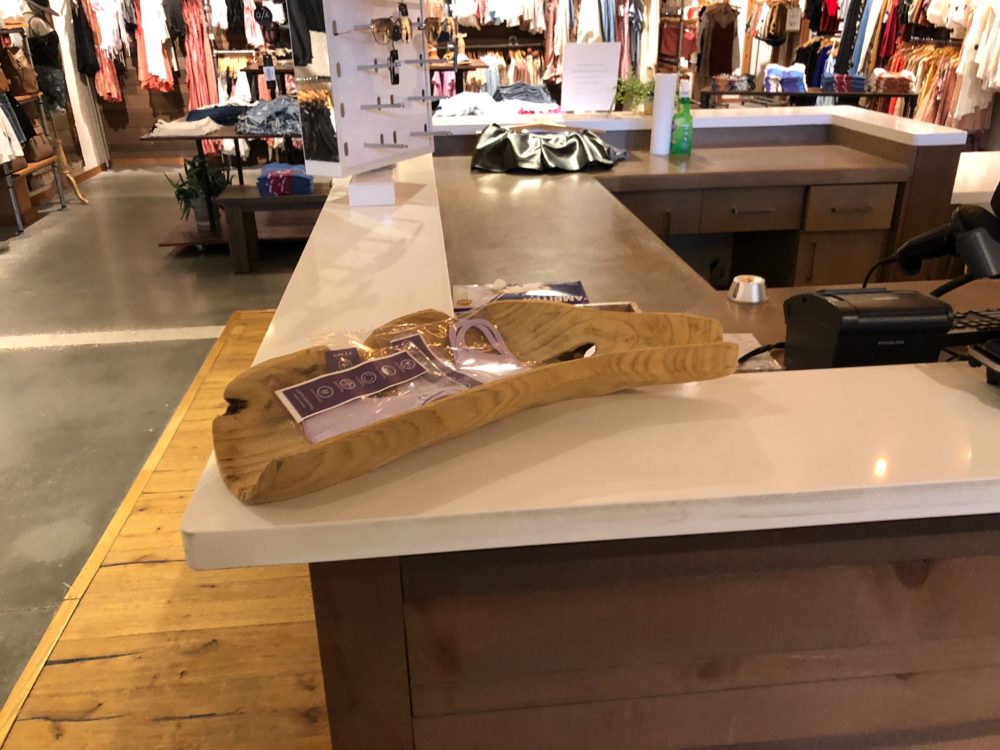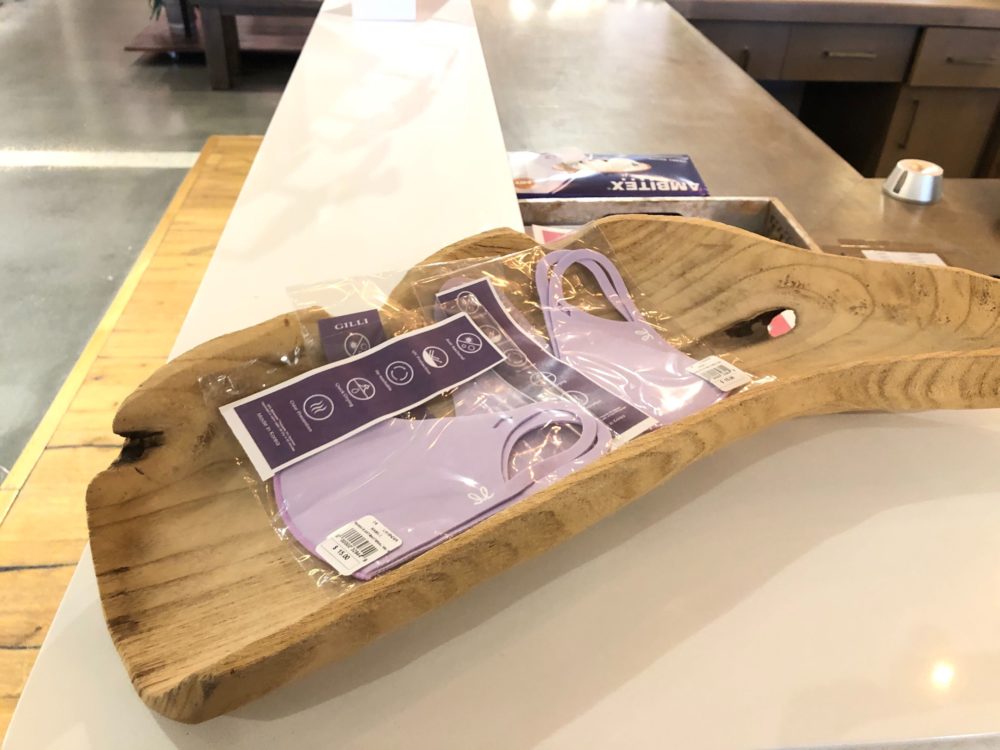 While wearing face masks certainly isn't fun, this at least brings a bit of color to the situation.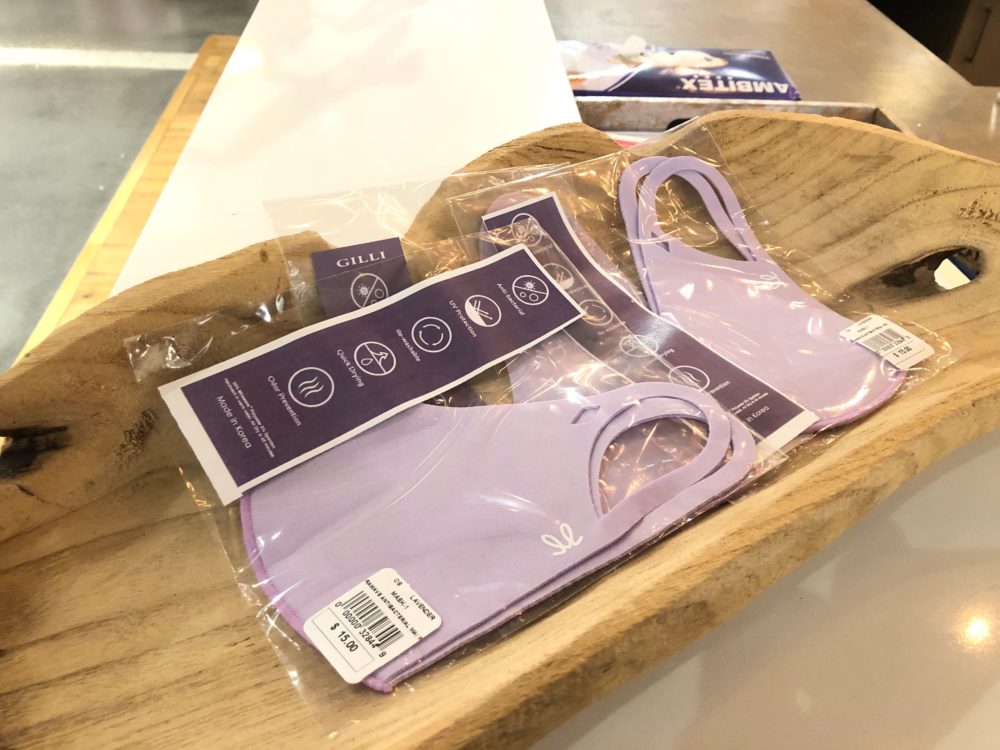 Not only is it anti-bacterial, it also offers UV protection for your face, which is important on those sunny Florida days.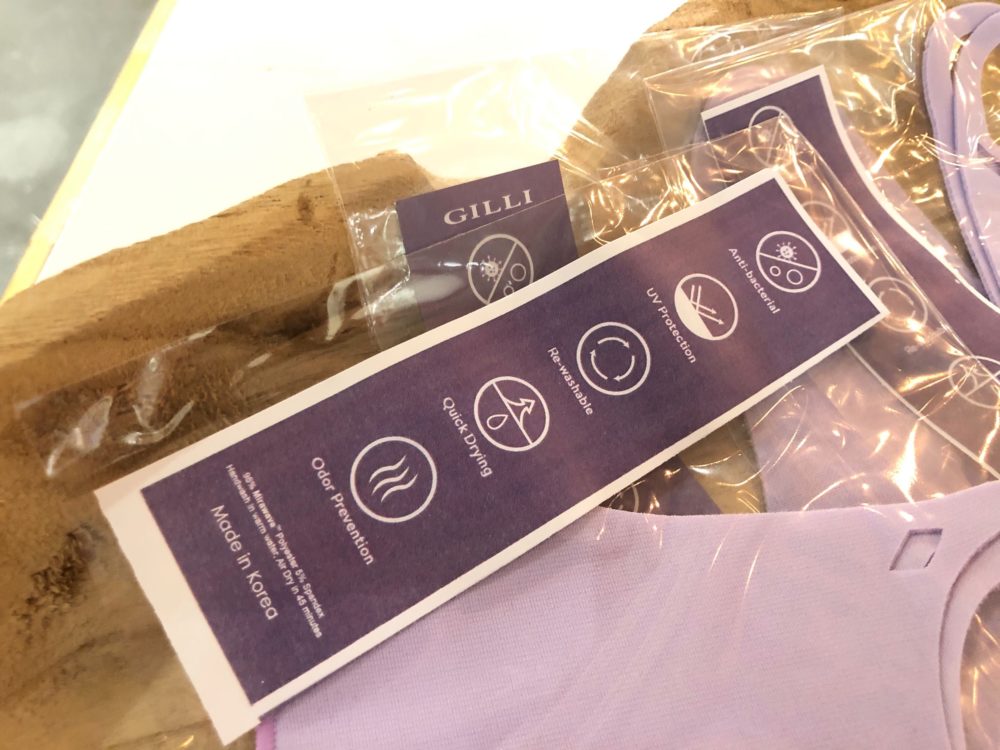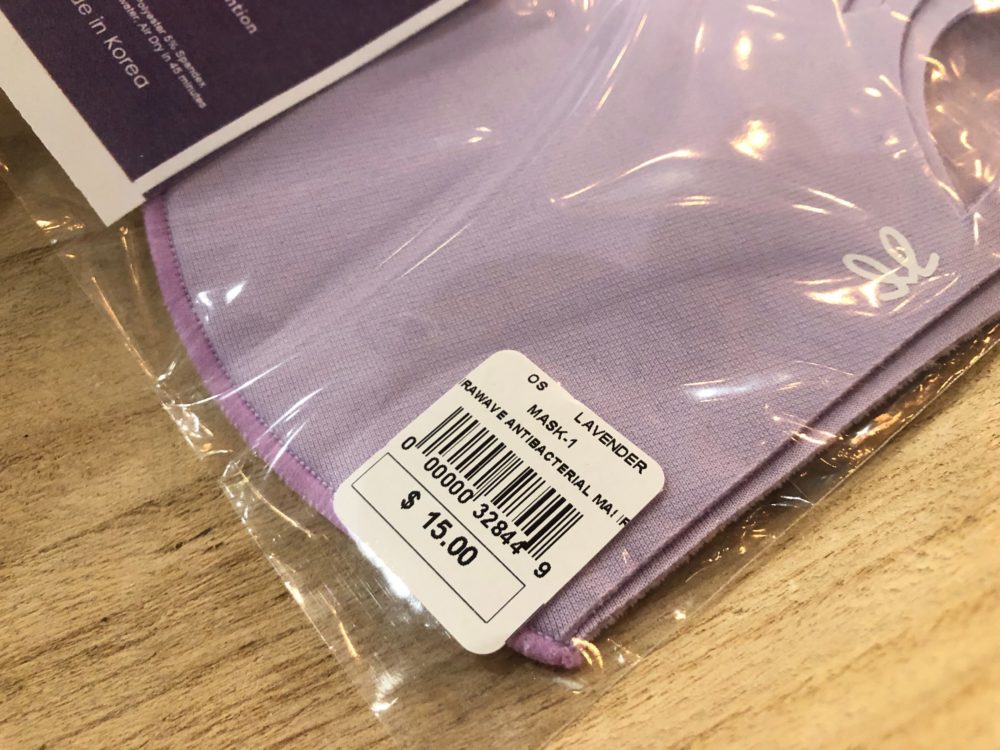 Vera Bradley – $8.00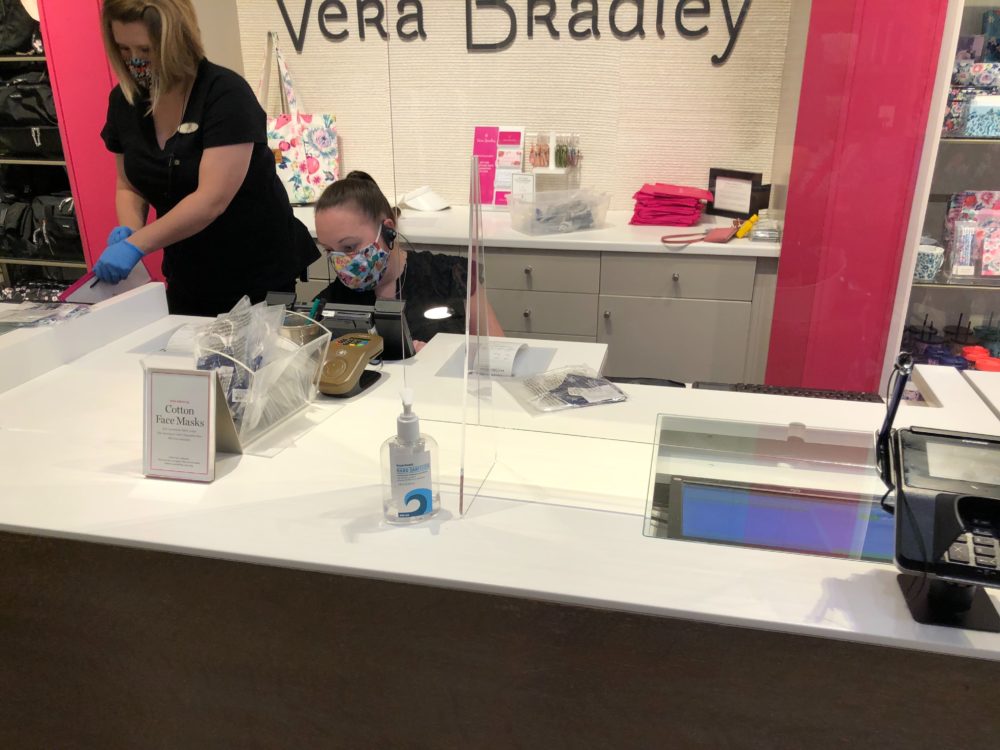 Nearby, at Vera Bradley, you can find cotton face masks. These masks come with a pocket for a filter, which is not included.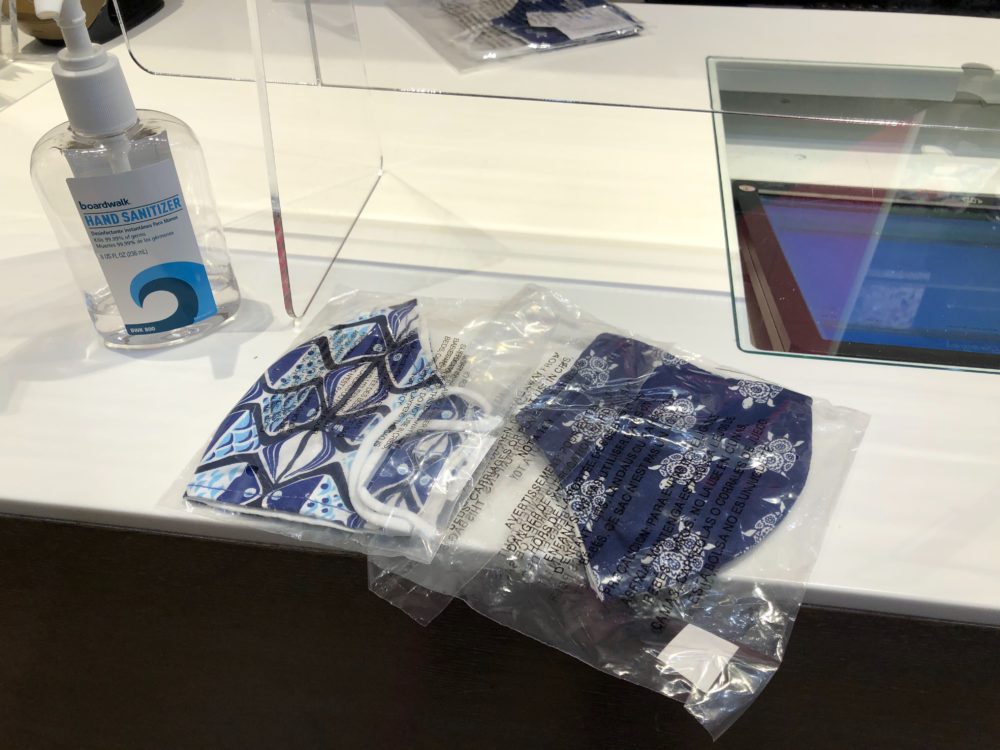 We spotted two different designs, each offering a bit of nautically-inspired flair to the safety garment.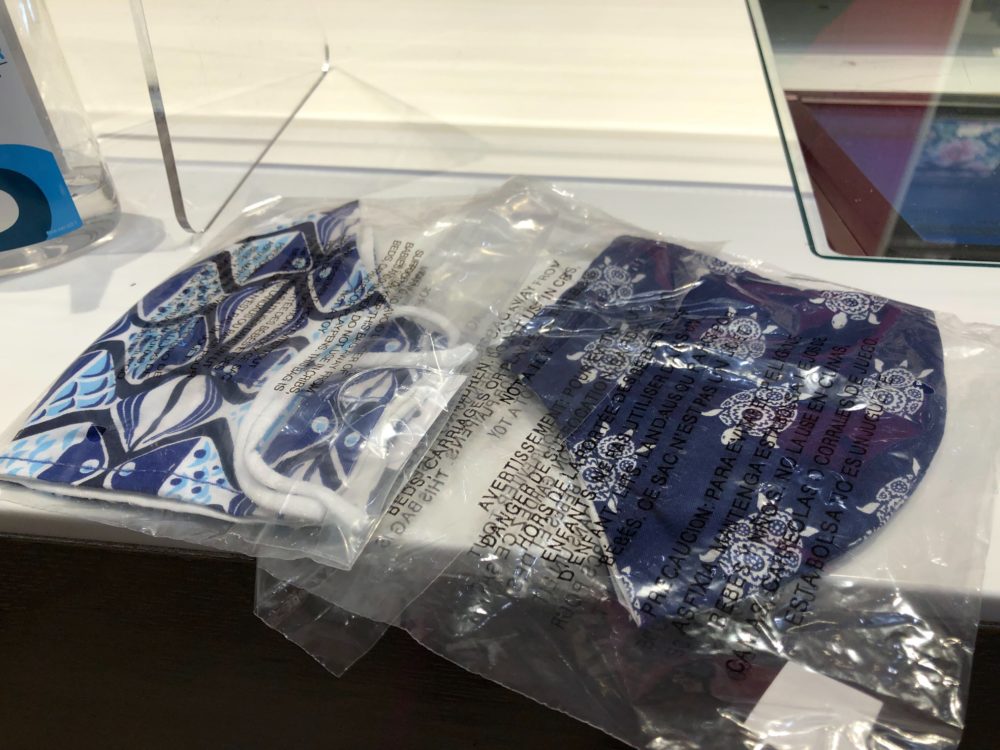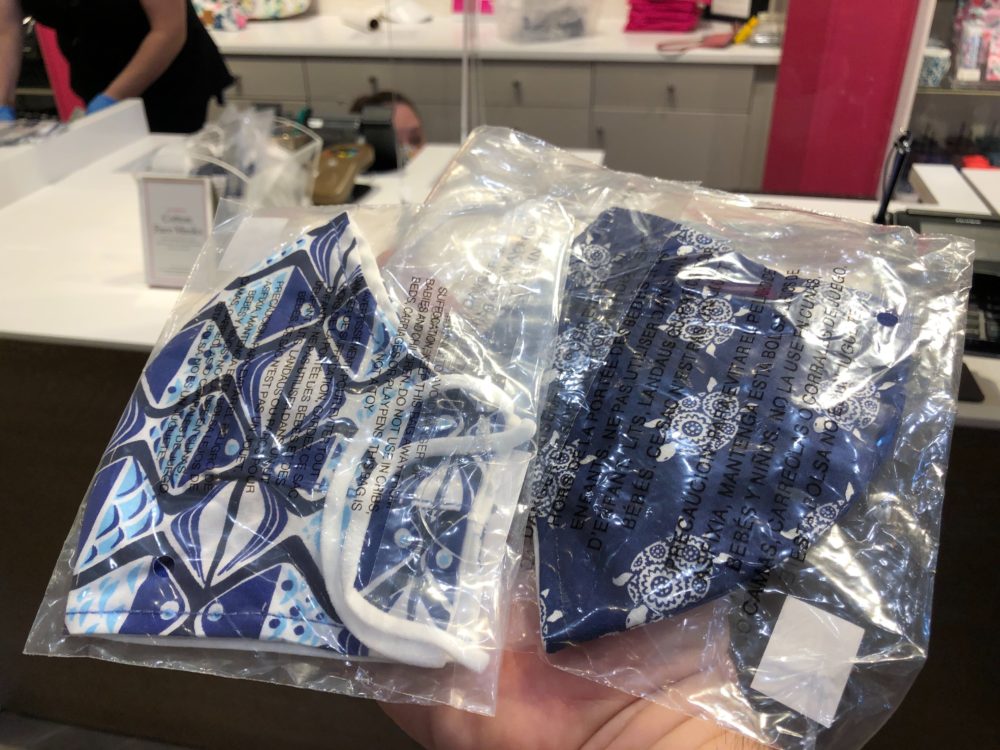 One has a wavy pattern in white and various shades of blue, while the other offers a navy blue and white sea turtle pattern.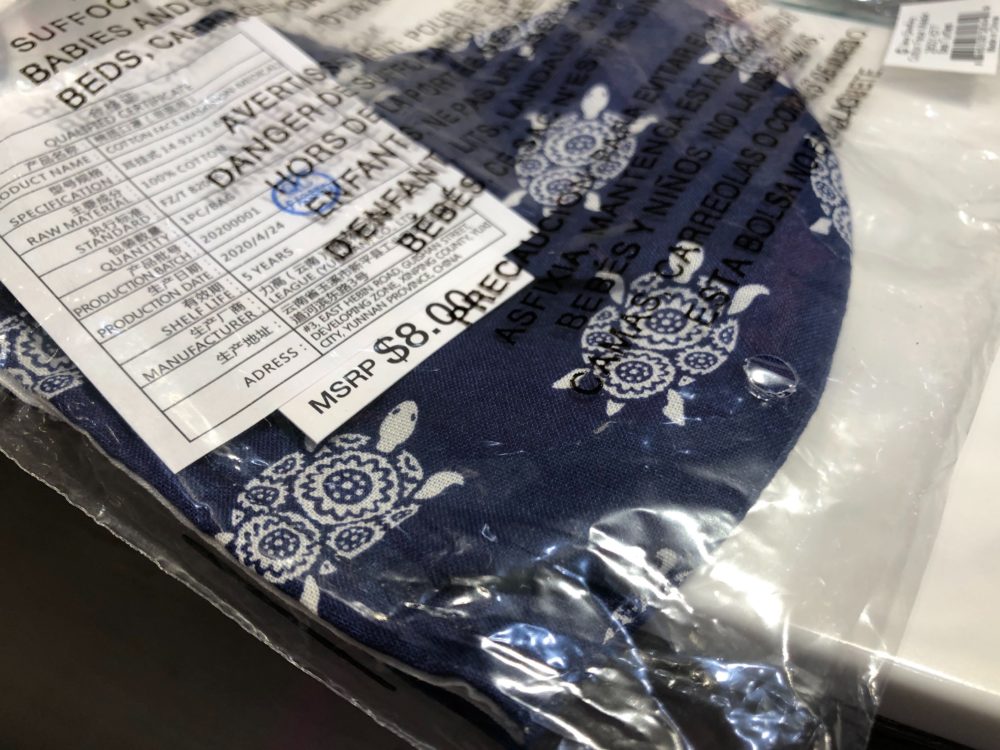 For those interested in purchasing these, be warned that Vera Bradley is limiting sales of the masks to four per customer.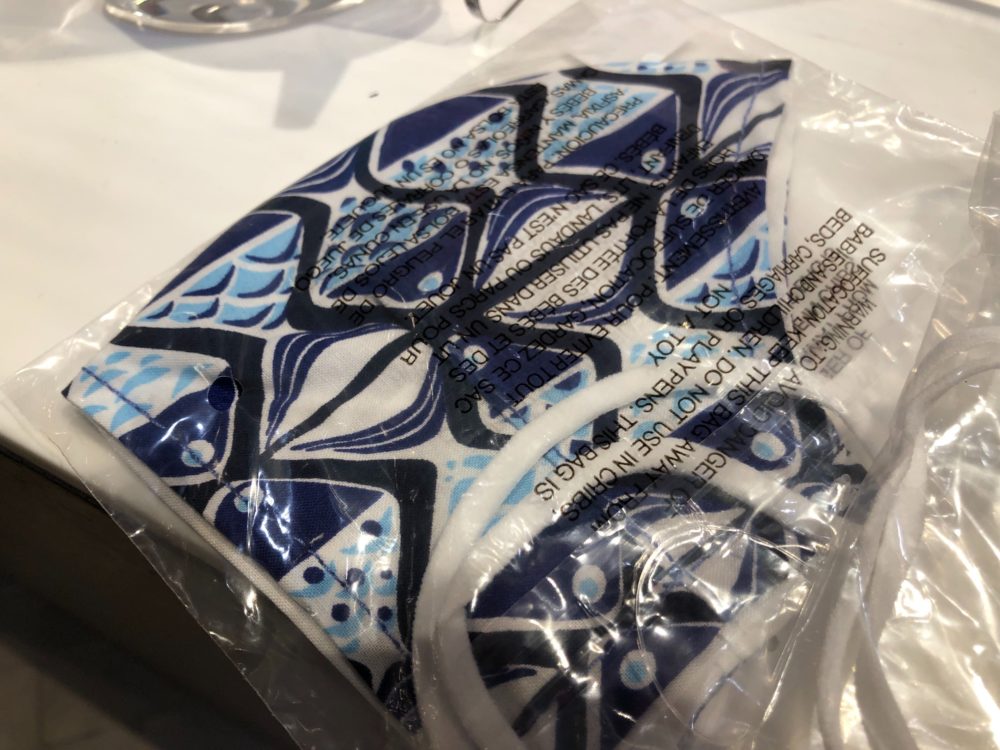 The Polite Pig – $12.50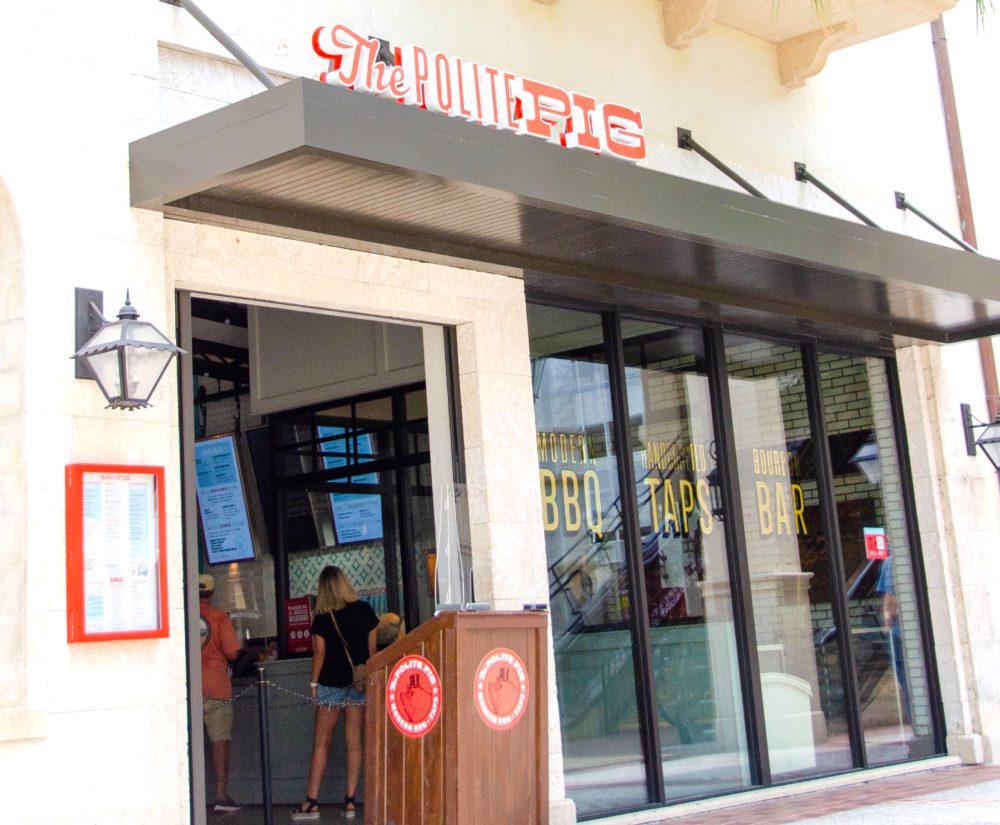 Perhaps the most unique face mask offering at Disney Springs isn't at a shop, but at The Polite Pig.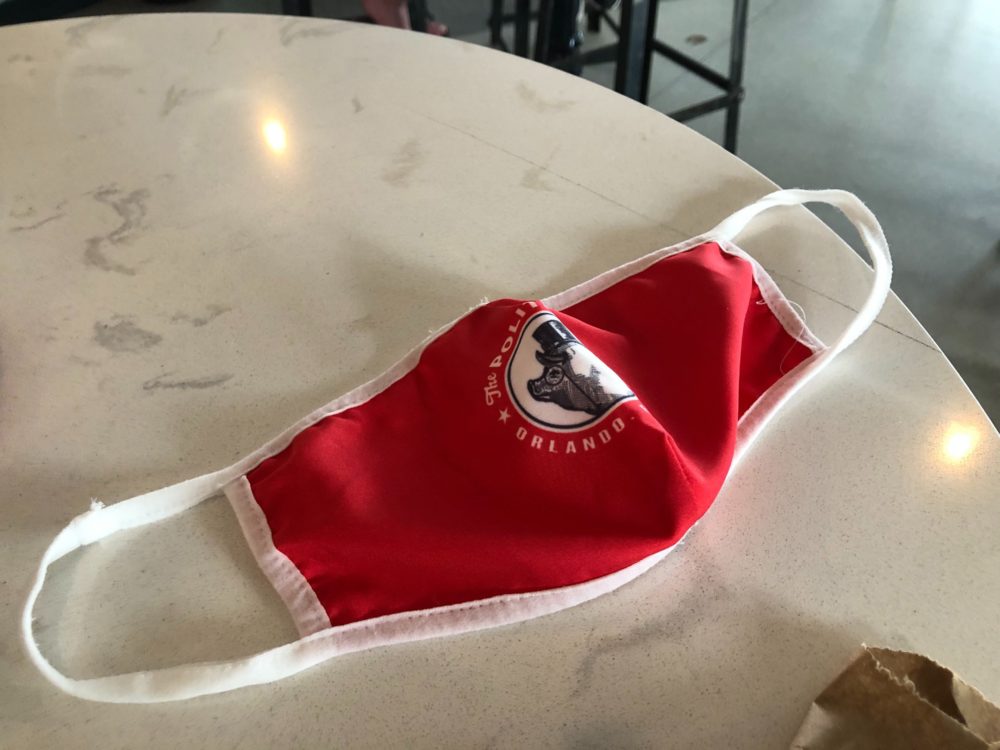 These branded masks, just like the ones restaurant employees wear, aren't advertised anywhere, but you can ask for them at the counter.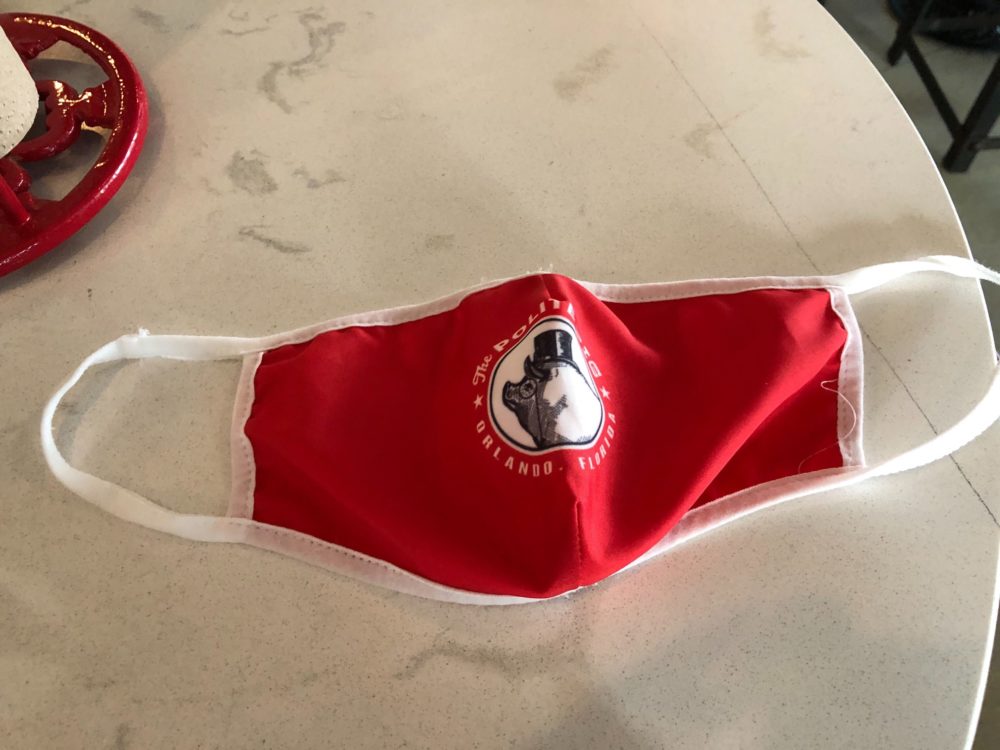 If you're a fan of the restaurant, it's a very timely souvenir. (Of course, be sure to take them off while you enjoy the many delicious offerings that The Polite Pig features.)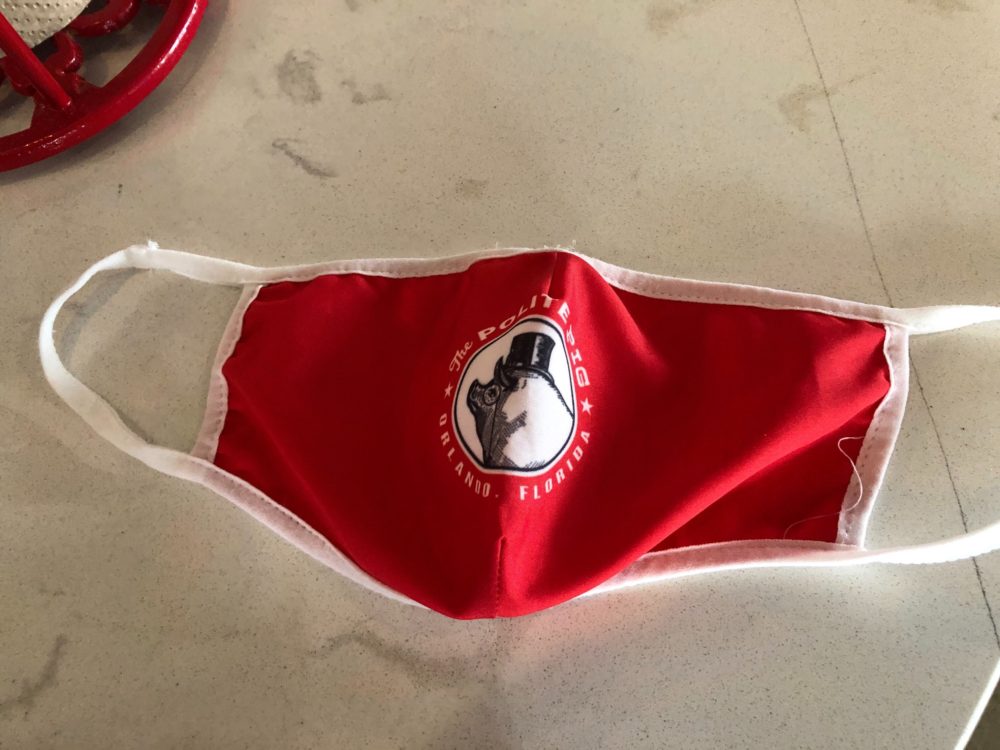 If you'd like to see what the rest of the eatery looks like with safety measures and the new menu items they're offering now that they've reopened, be sure to check out our latest review!
Keep reading WDWNT for updates on everything happening at Disney Springs!
MORE:
PHOTO REPORT: Disney Springs Phased Reopening 5/20/20 (Parking and Temperature Screenings in Lime Garage, World of Disney Prep, Social Distancing Markers, and More)
PHOTO REPORT: Disney Springs Phased Reopening 5/20/20 (Guest Relations Reopens, New Fitting Room Policies at Stores, COVID-19 Warnings, and More)
PHOTOS, REVIEW: The Polite Pig Reopens at Disney Springs with Branded Face Masks and New Menu Items Like Pork Rinds and a Chef's Special