Every time we visit Islands of Adventure at Universal Orlando, we're excited to see the latest progress on the construction in Jurassic Park. Let's check in and see what's new with VelociCoaster.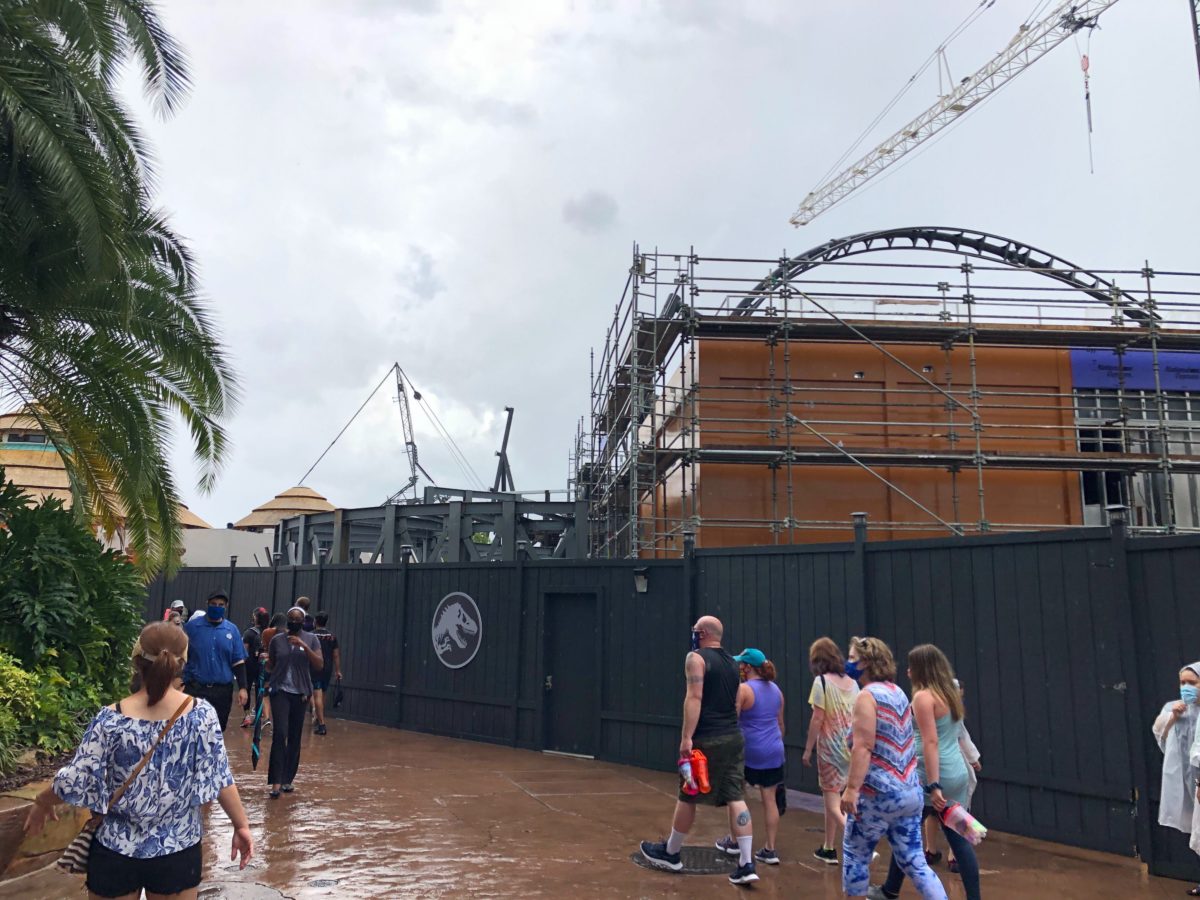 The show building has started to get enclosed with light brown walls.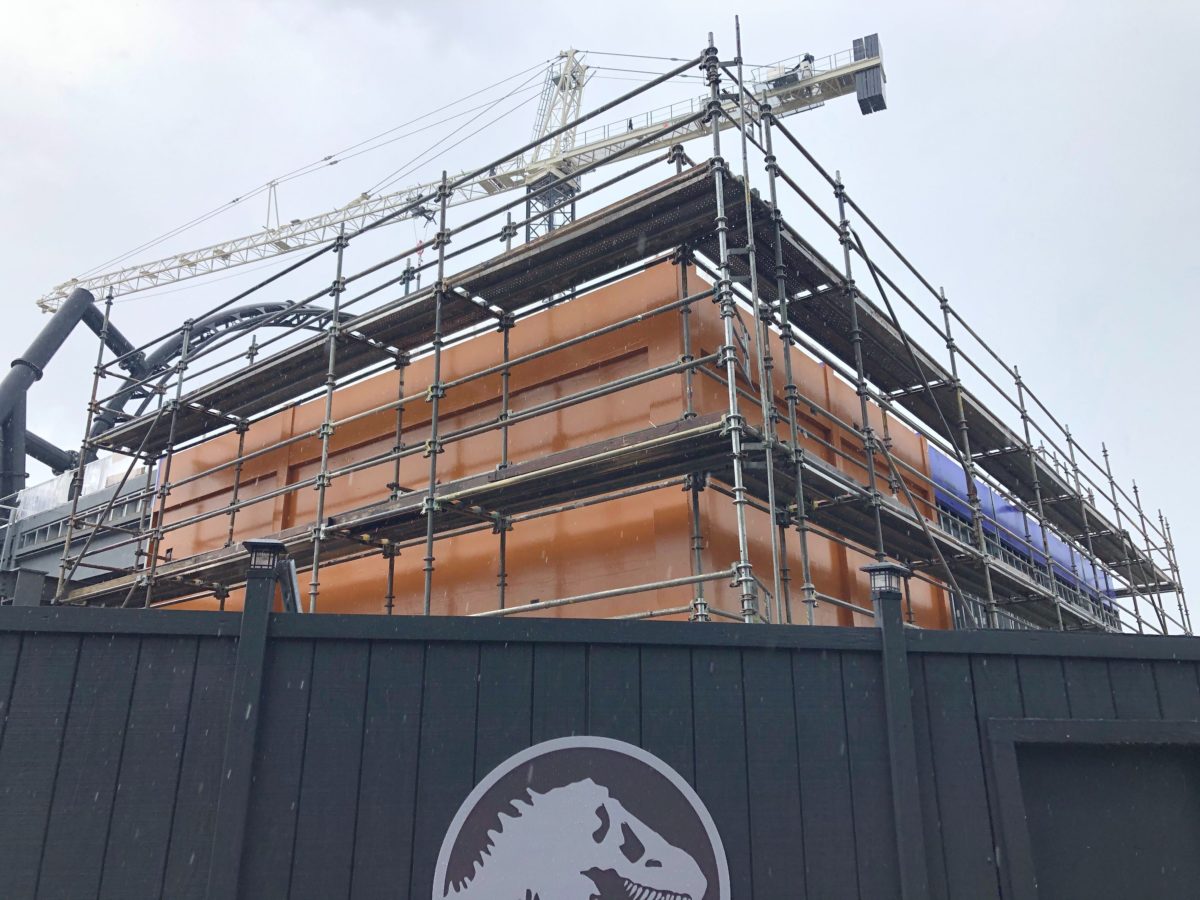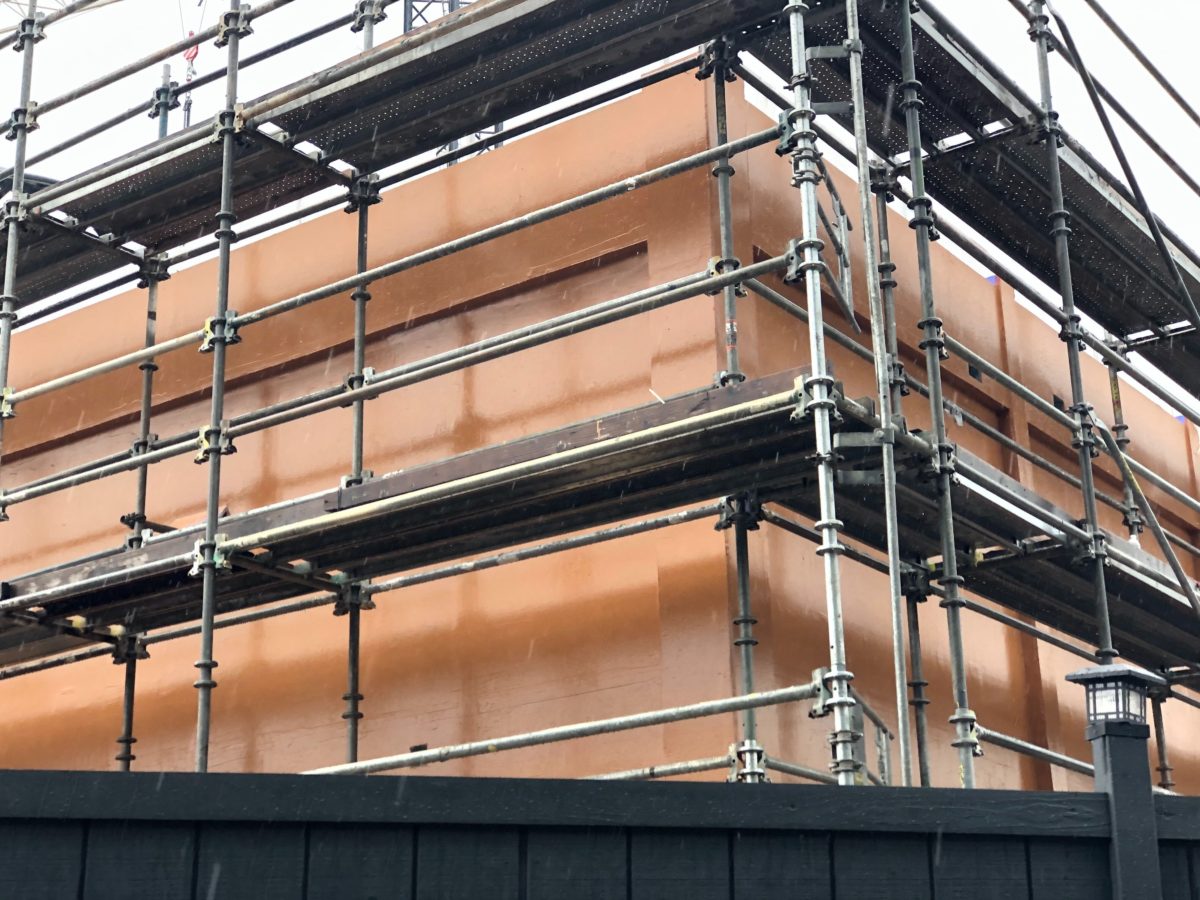 The molding design on the walls and the light brown coloring almost look like a crate. At this point, it's fun to speculate what this building might be. It could be part of the queue or even the entrance! We're keeping our eyes peeled for more details to show up around this area.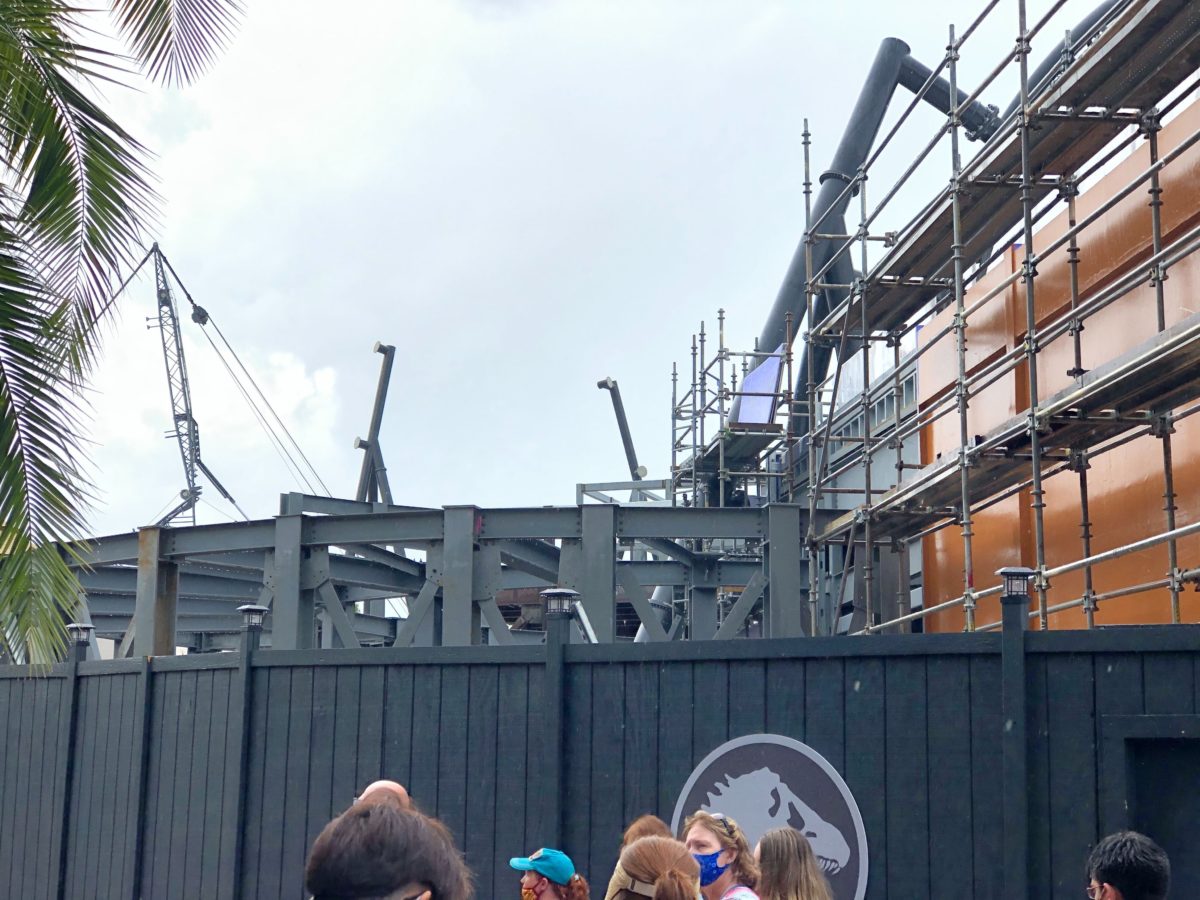 The building attaches to a shorter structure that is still just metal framework. This almost looks like it could be some sort of cage, but we'll just have to wait and see!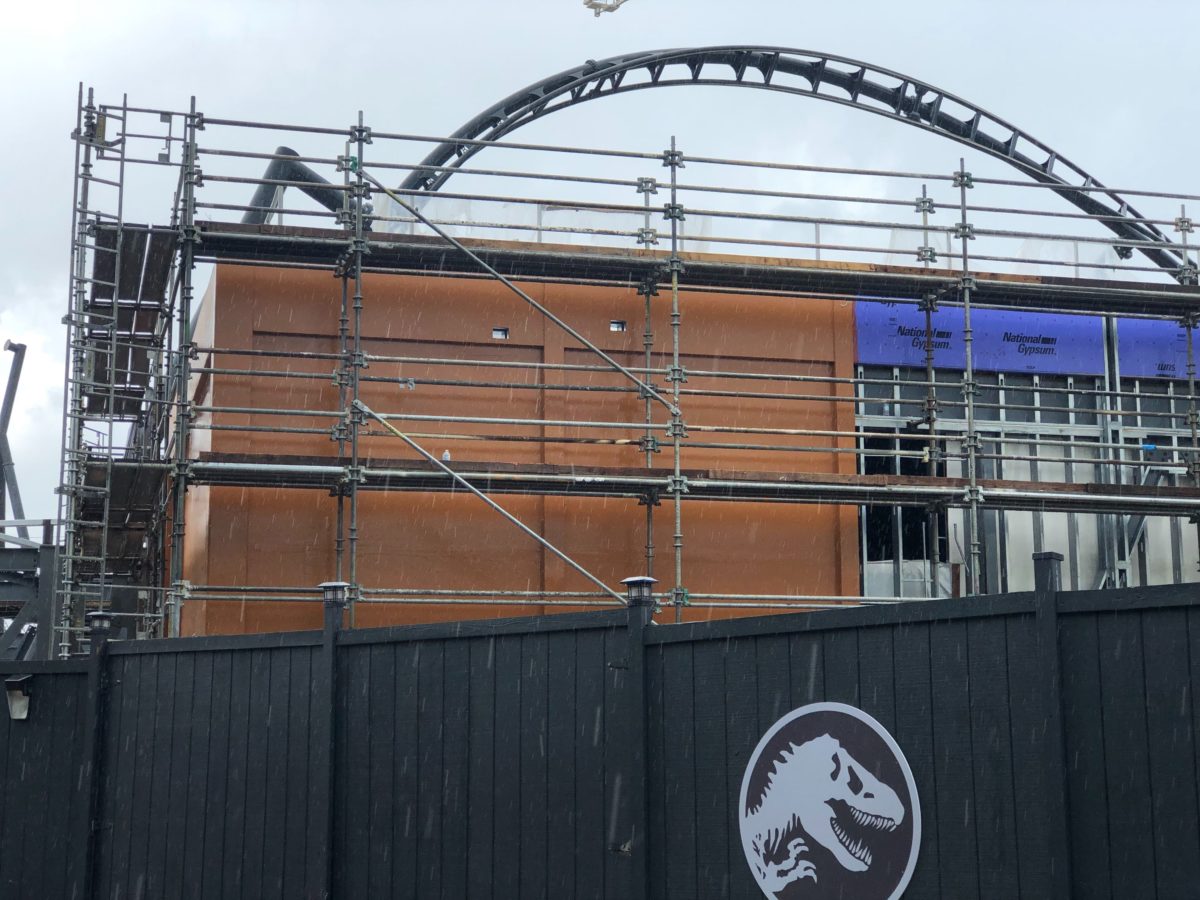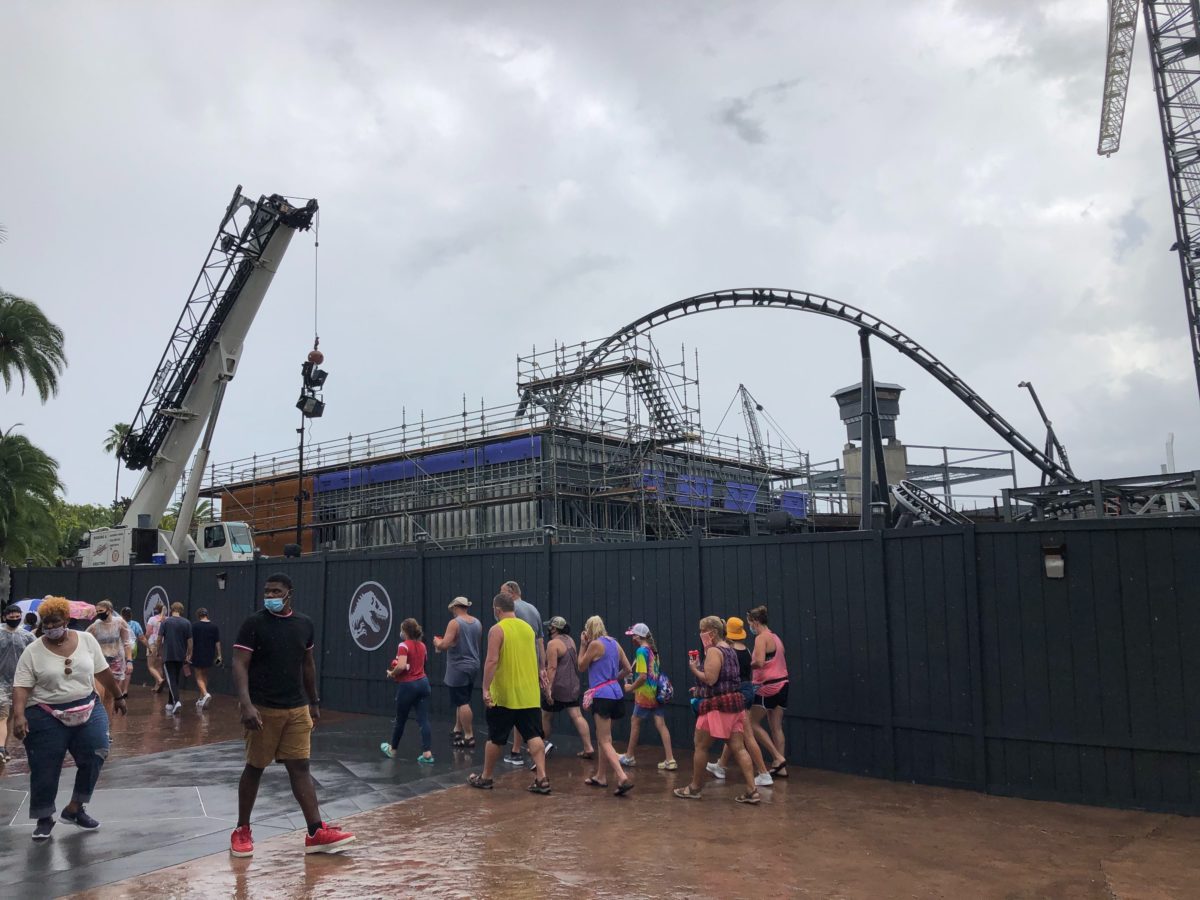 As you can see, it's just one small corner of the building at the moment, but they move quickly around here and we expect to see more of the walls finished soon.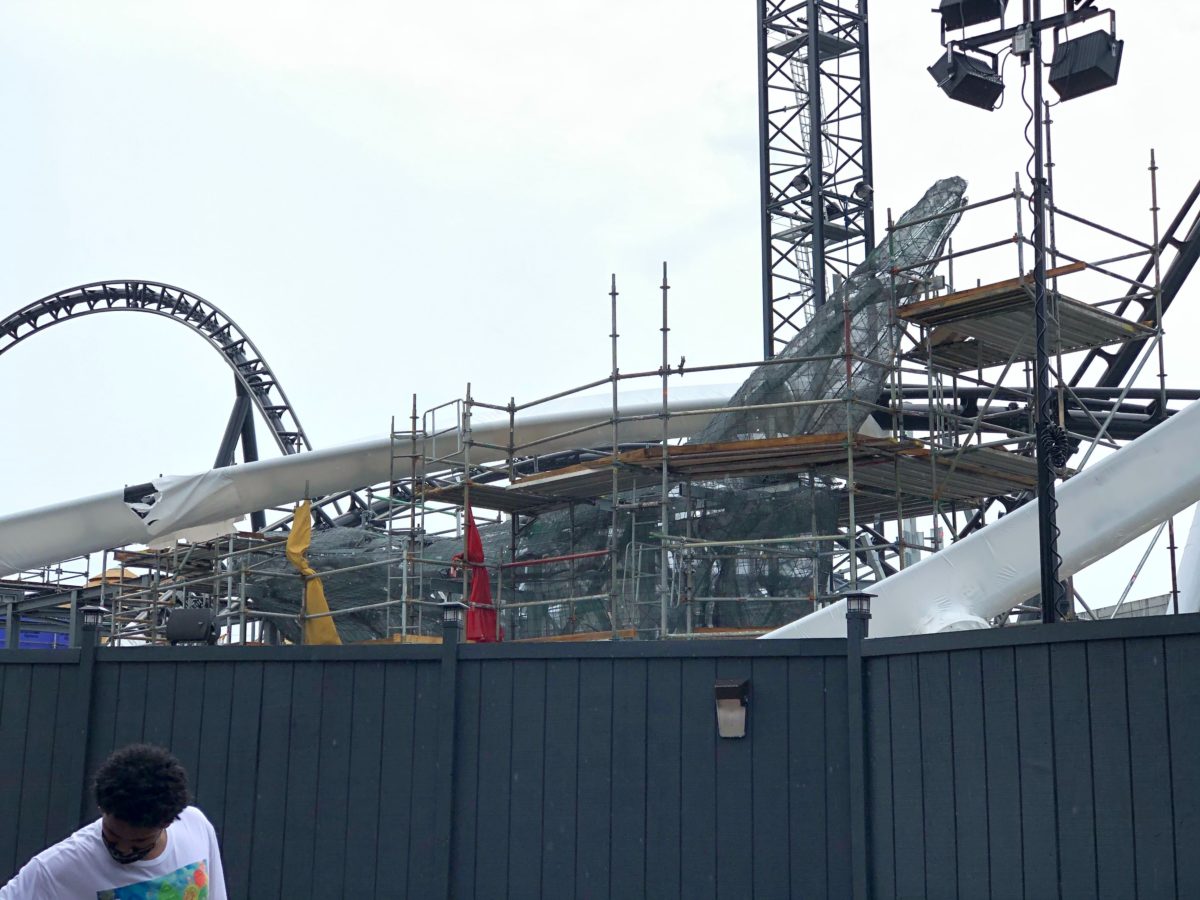 Not much has changed around the rock work.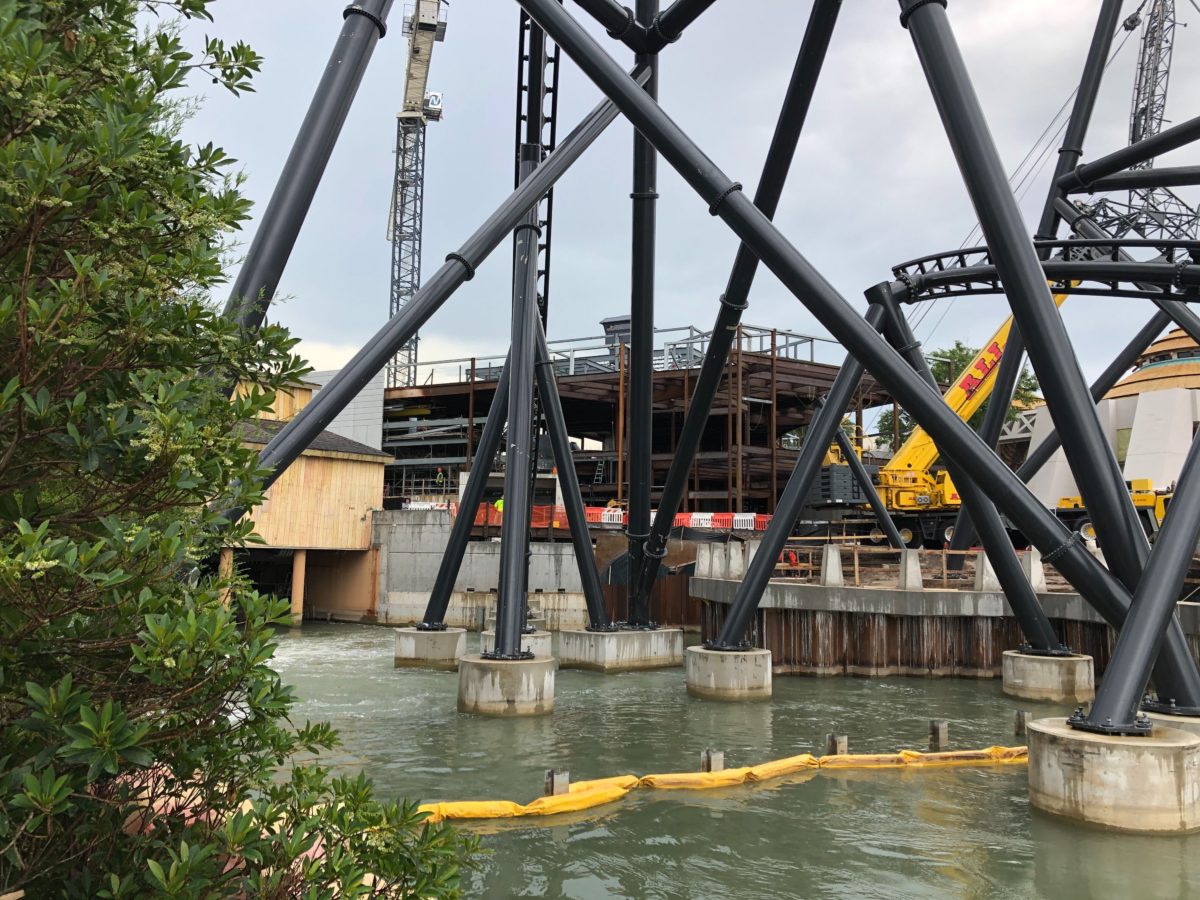 Let's take a look from another angle.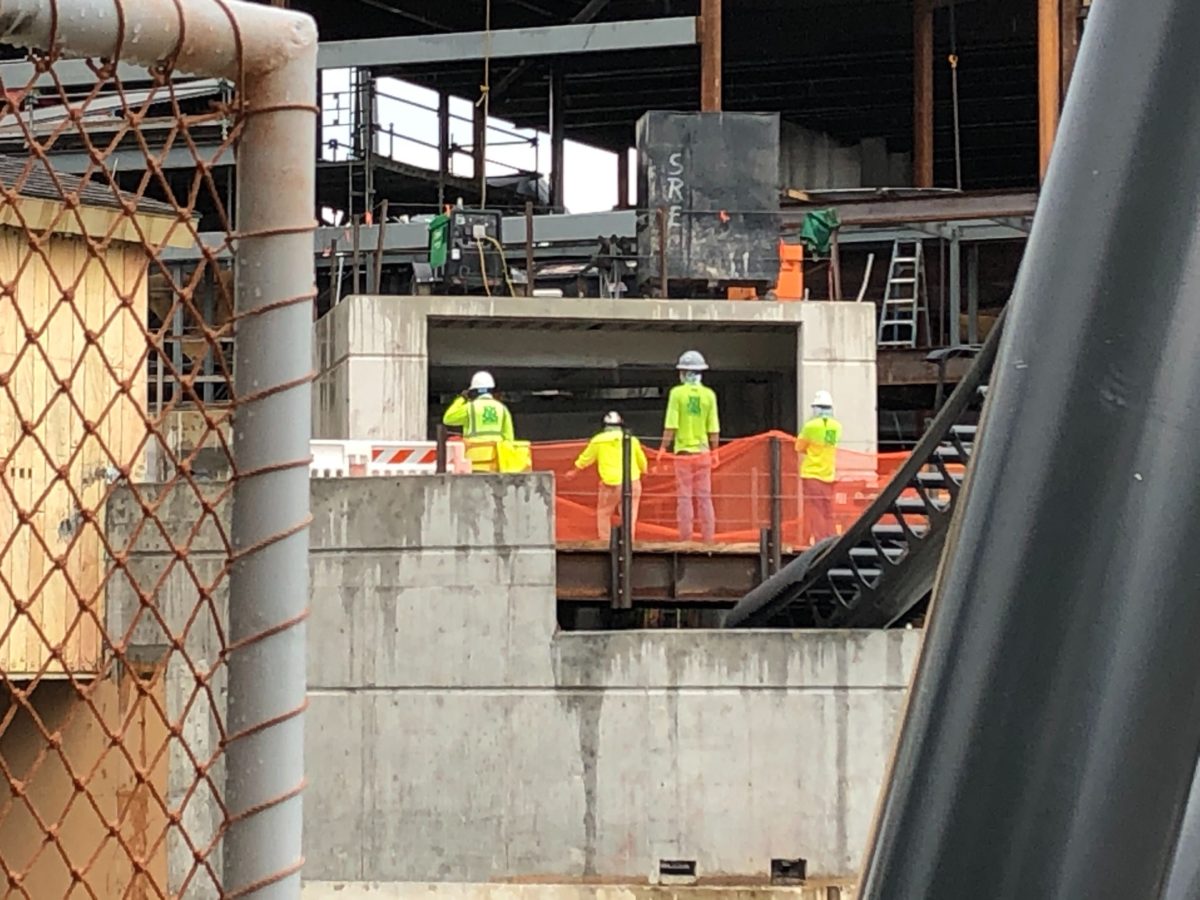 The track makes a sharp turn towards the sky, and appears to be coming from below the building, or possibly through the building. The metal bridge the workers are standing on is most likely temporary and will be removed later to make room for the coaster vehicle to fly through.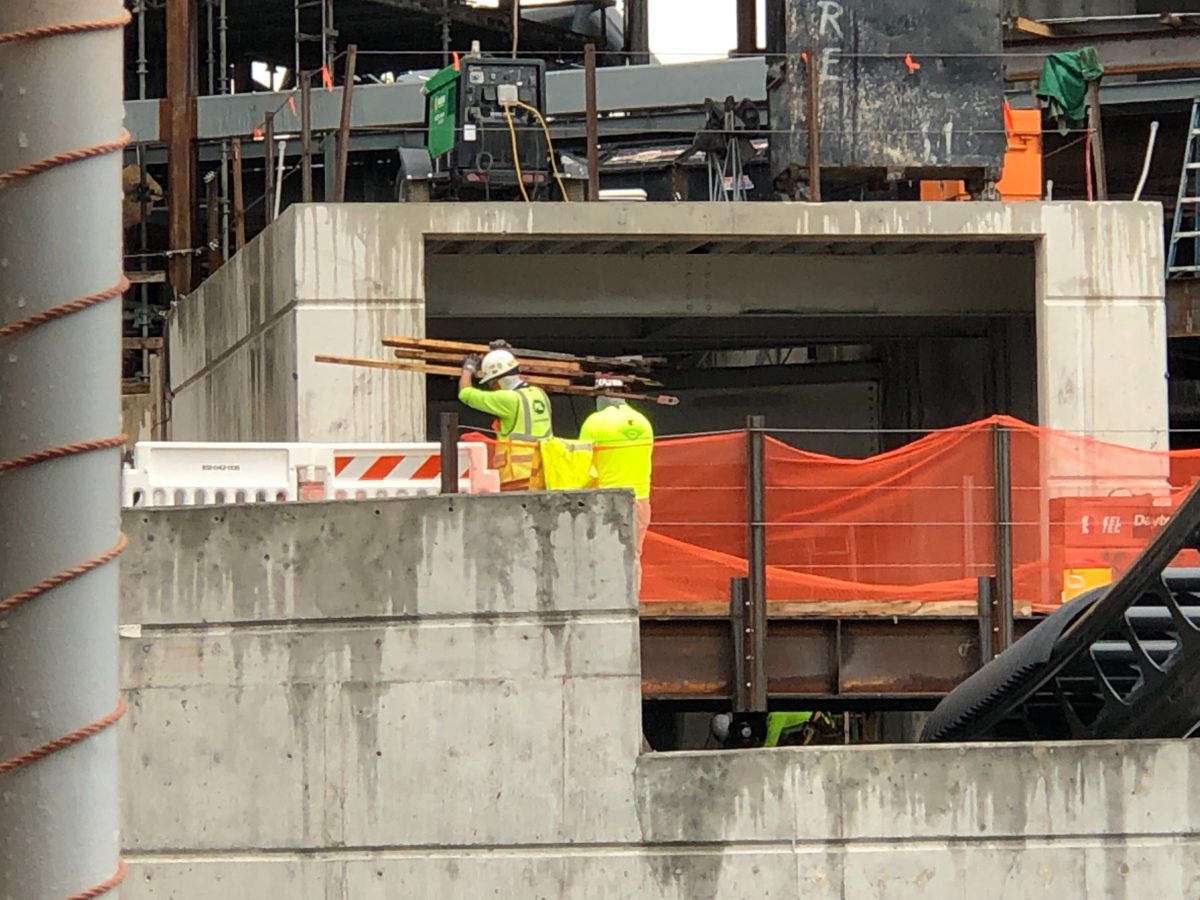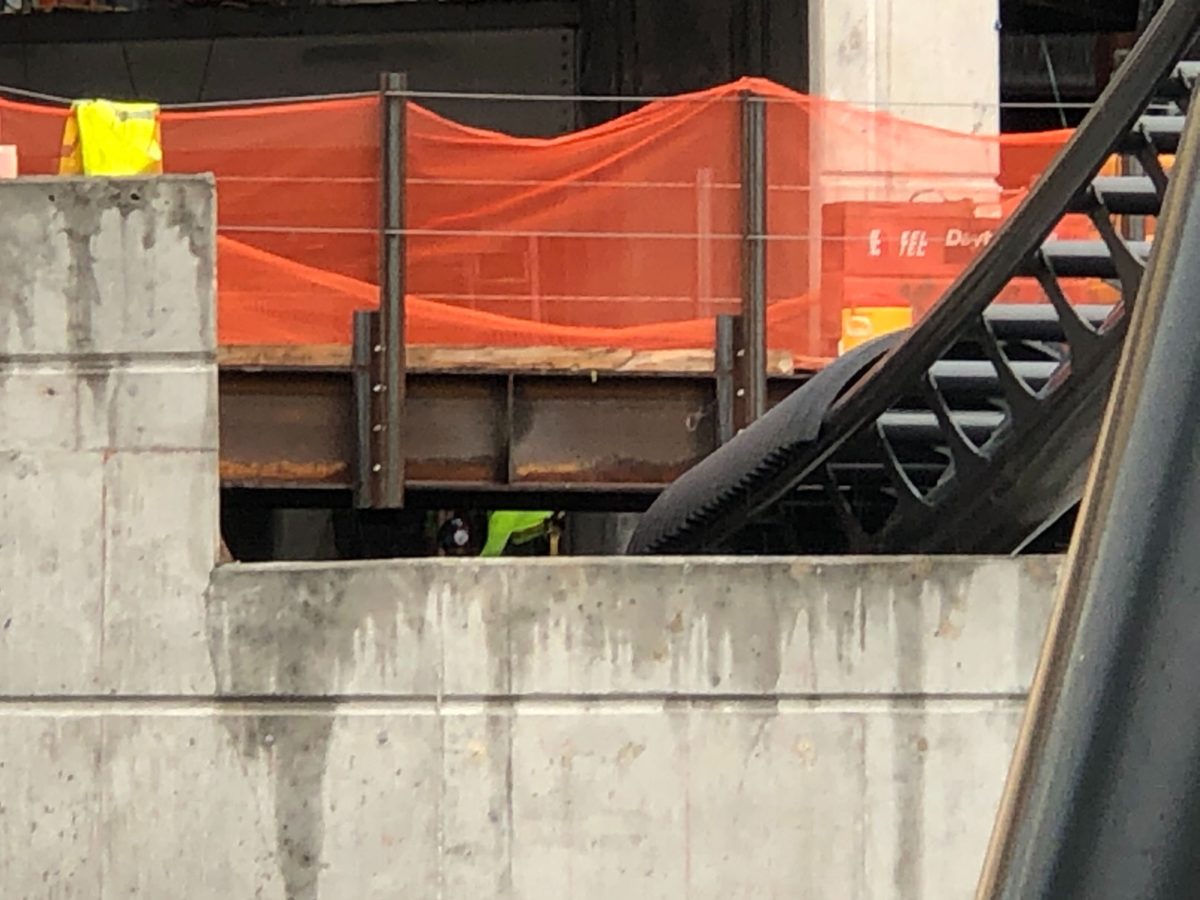 Through the opening of the tunnel, we could also see people below working near the track.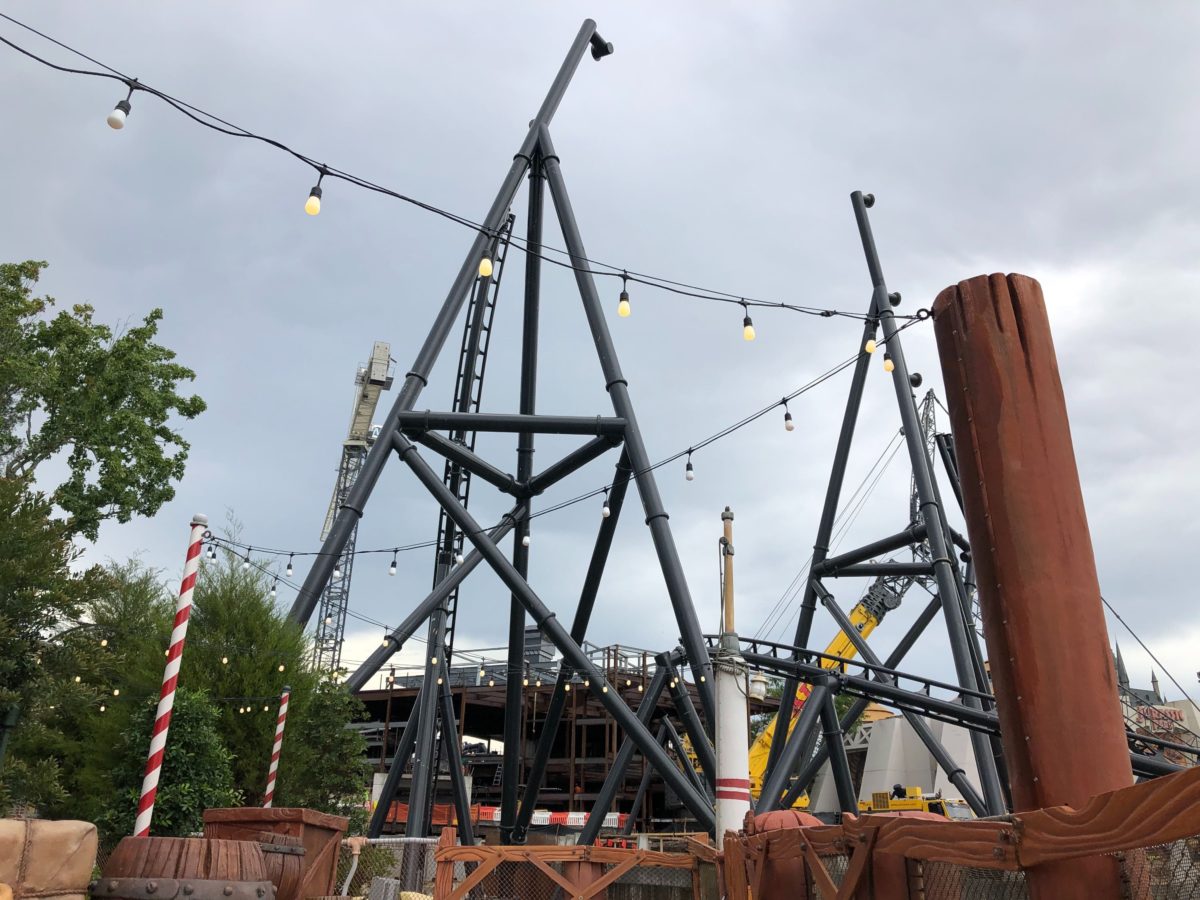 The track rising up from the tunnel makes an intense turn towards the sky. We can't wait to see that top piece of track installed.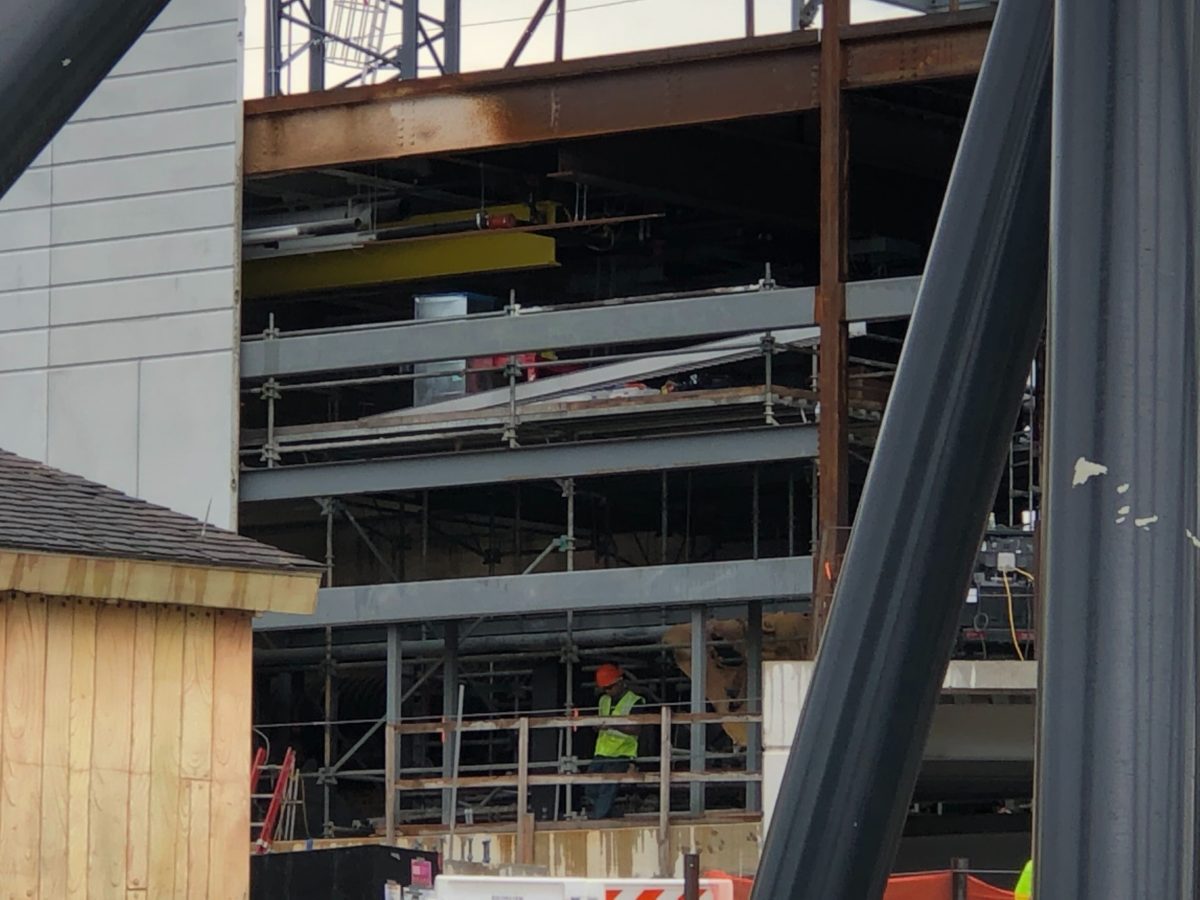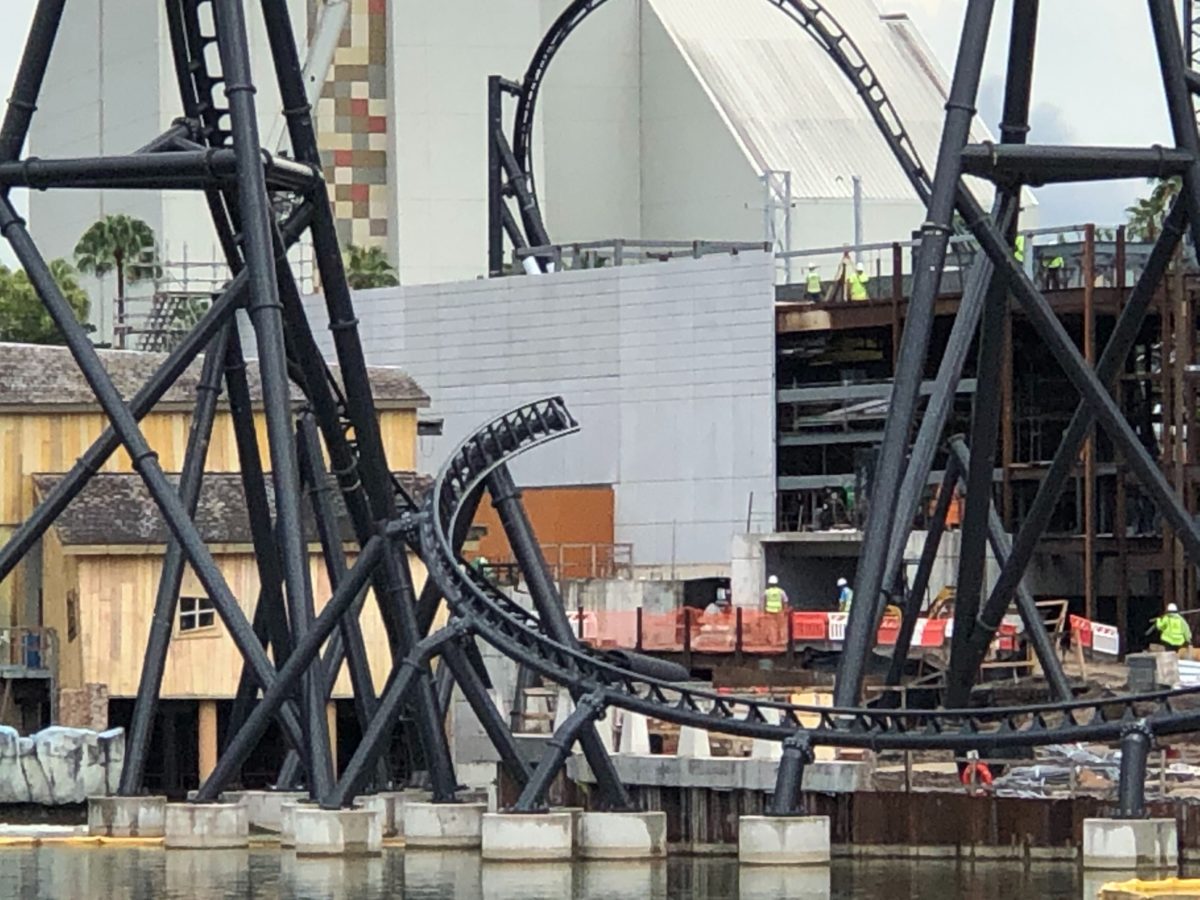 The large show building near the water is partially enclosed, but we can still get a peek inside for now.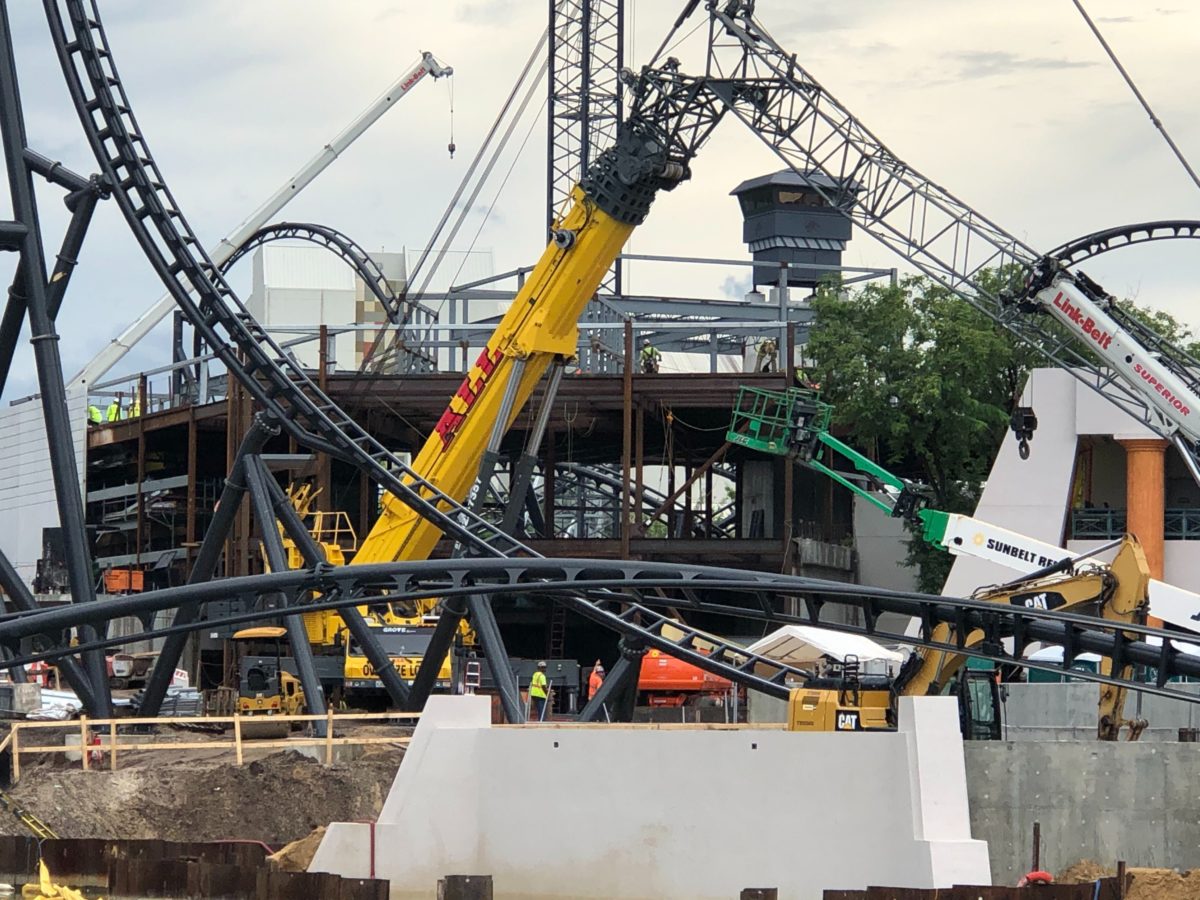 Looking through the open parts of the building, we can see more of the track twisting and turning on the other side.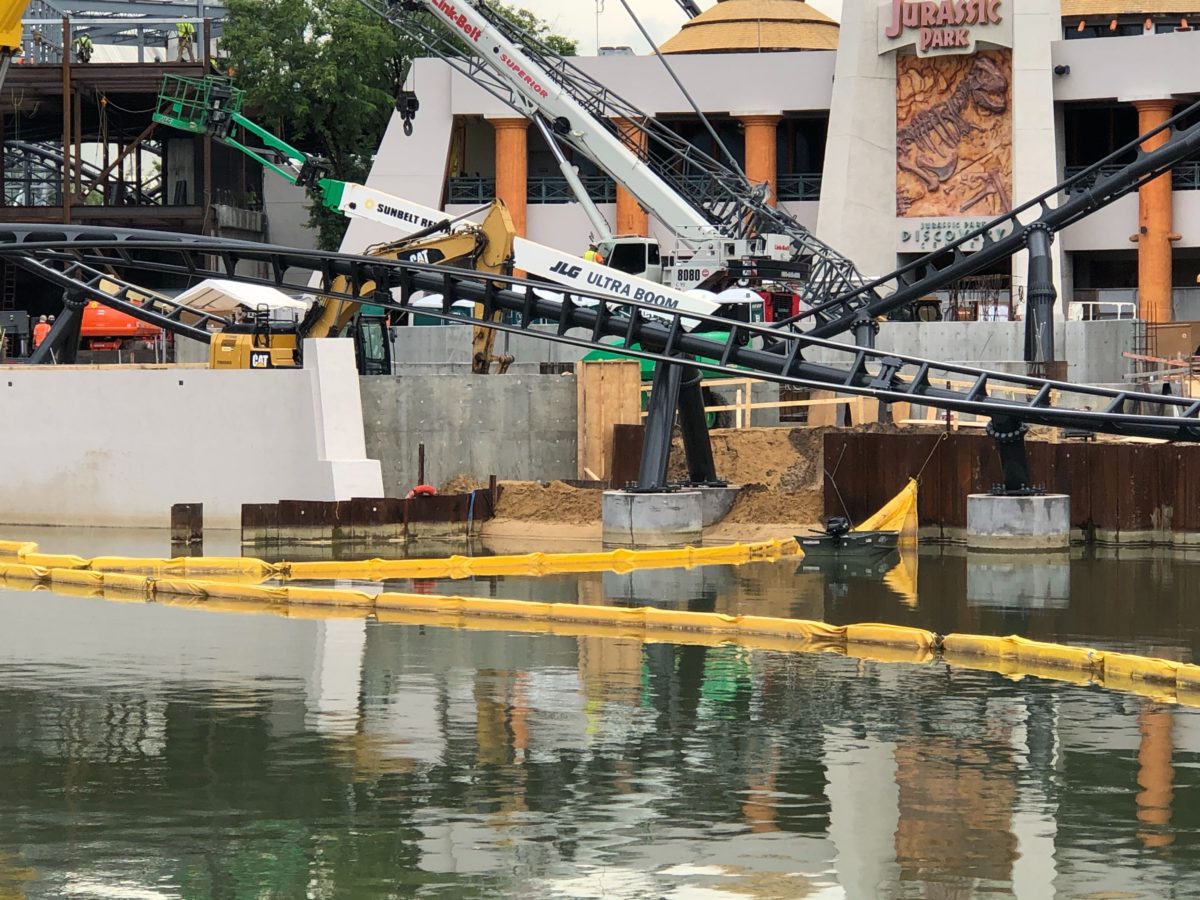 There appears to be some changes coming to the walls along the lagoon, too.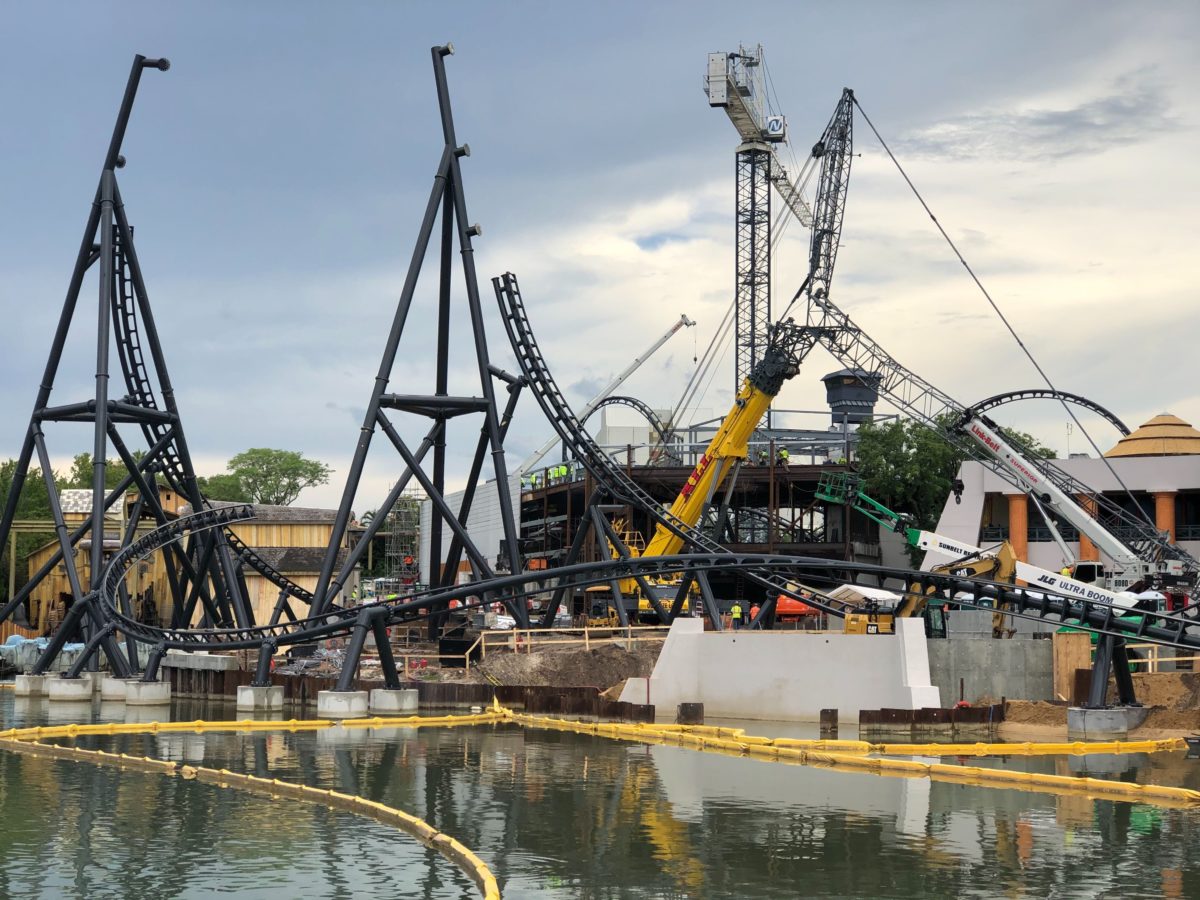 VelociCoaster is moving rapidly and you can expect us to bring you all the latest updates. Be sure to stay tuned to Universal Parks News Today for more!