We saw everyone's favorite silly old bear frolicking through EPCOT near the butterfly garden where we last saw Joy. Winnie the Pooh was carrying a butterfly net and checking a nearby tree for honey.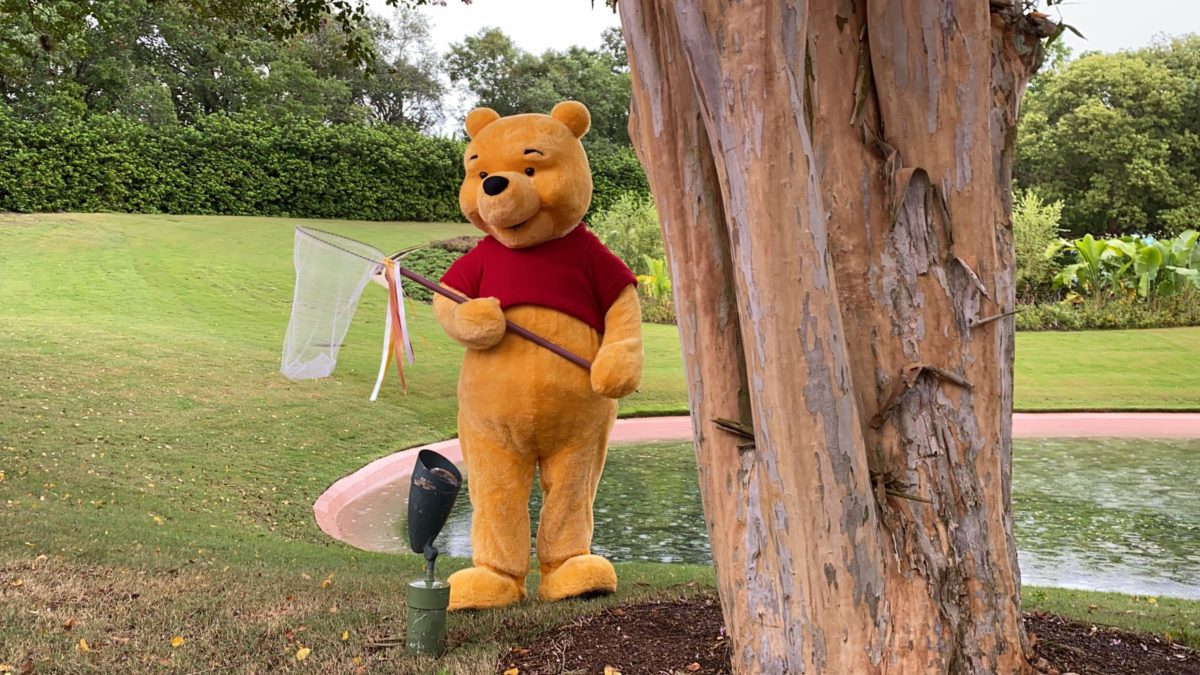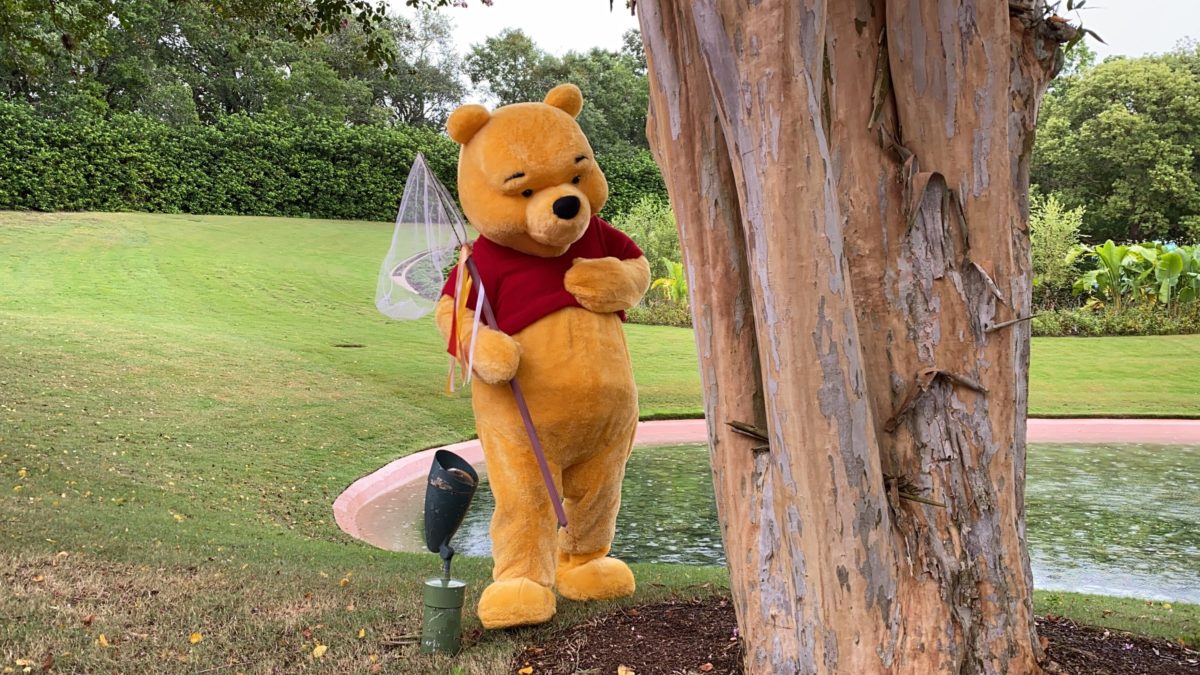 There must have been some honey we couldn't see, because he licked his paw after reaching into the tree.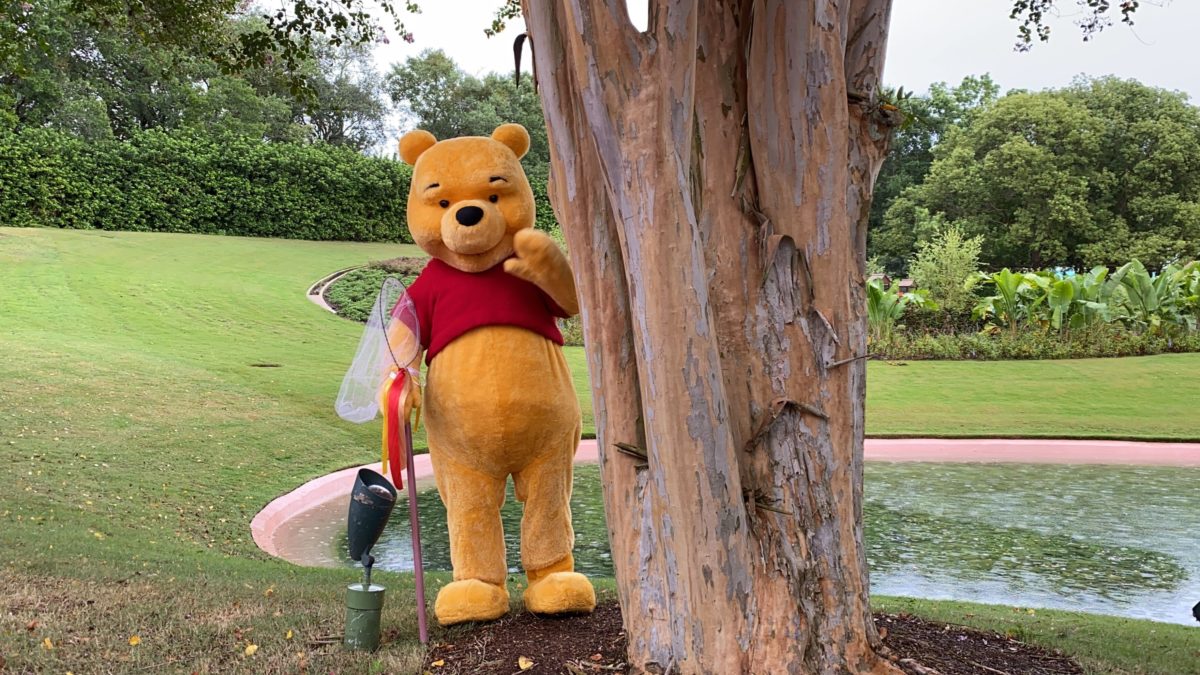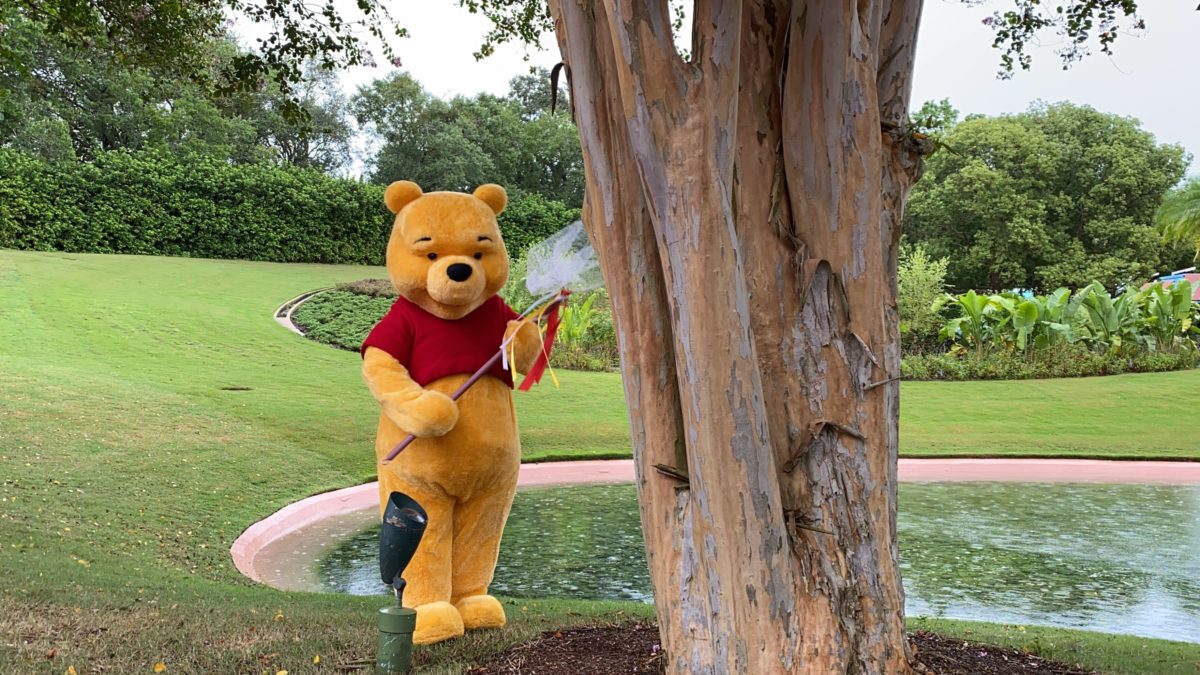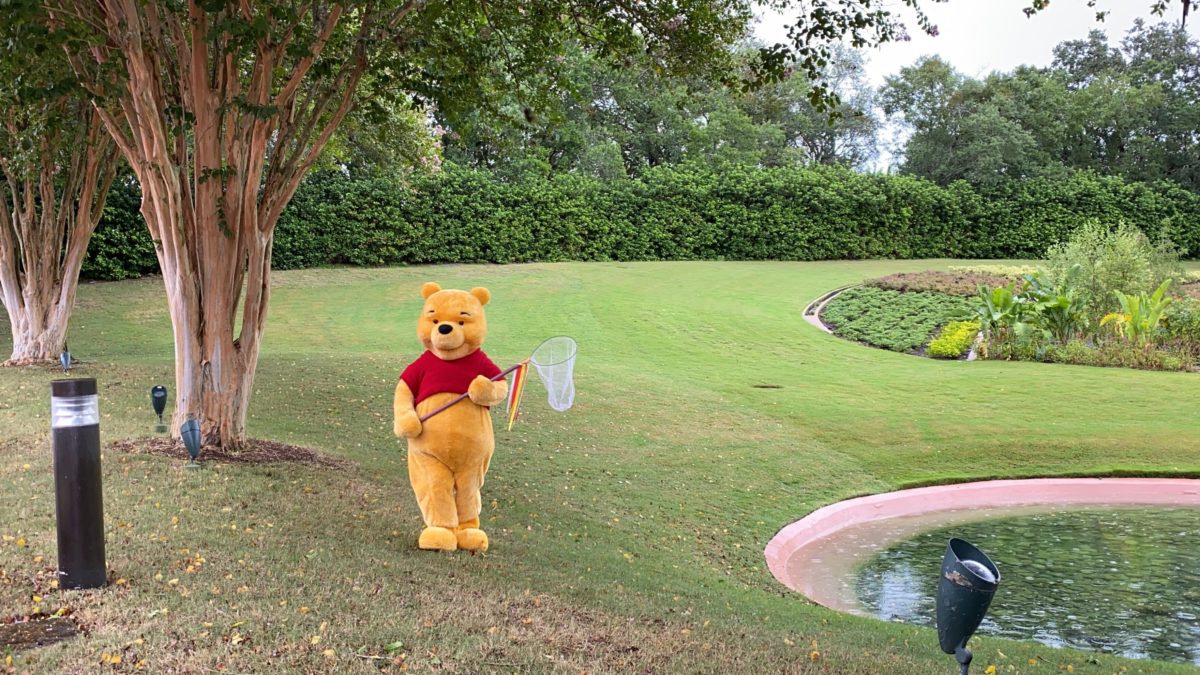 Pooh bear was also blowing kisses and catching kisses blown back at him with his net.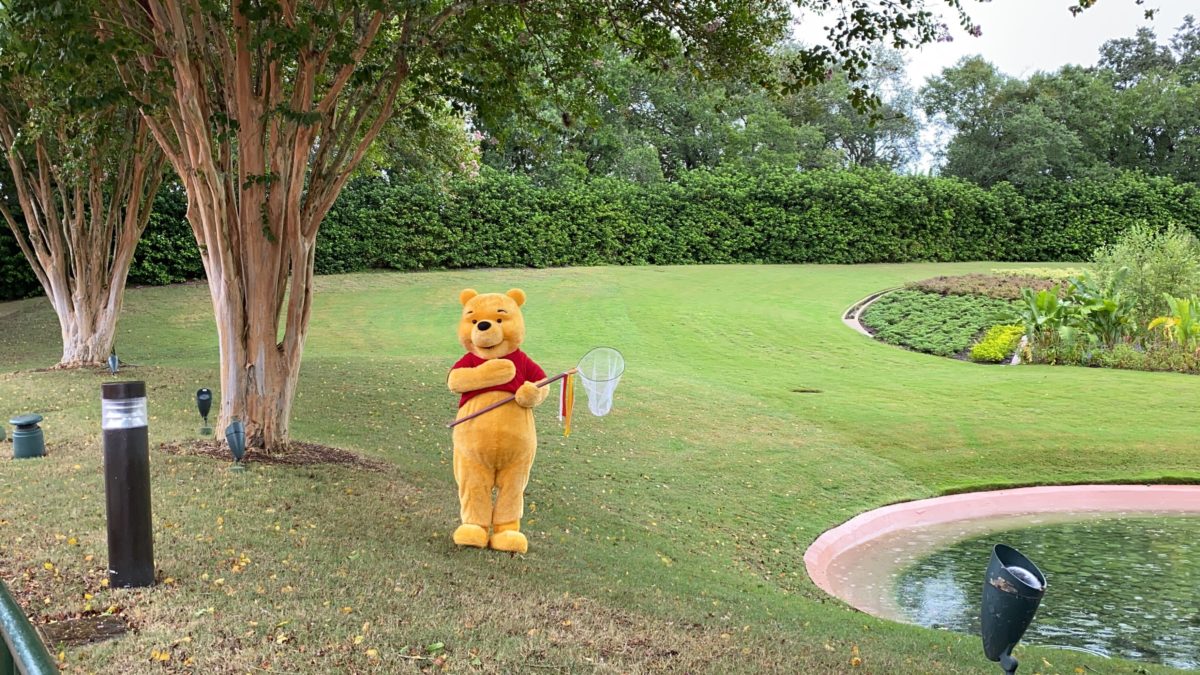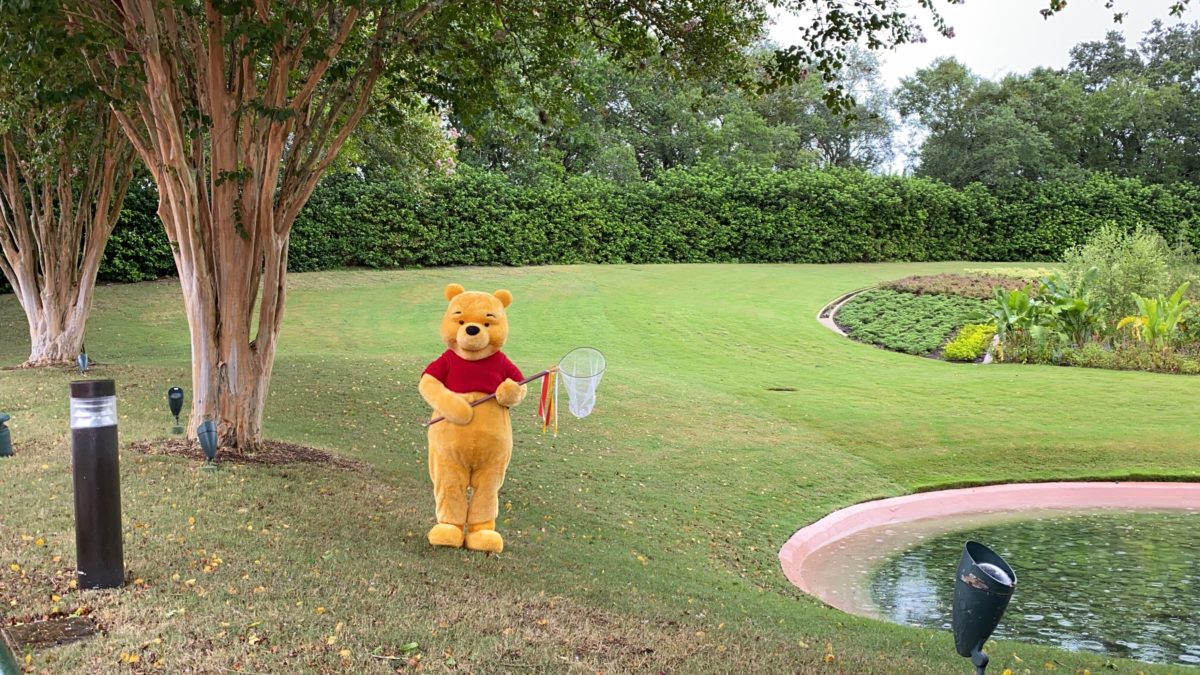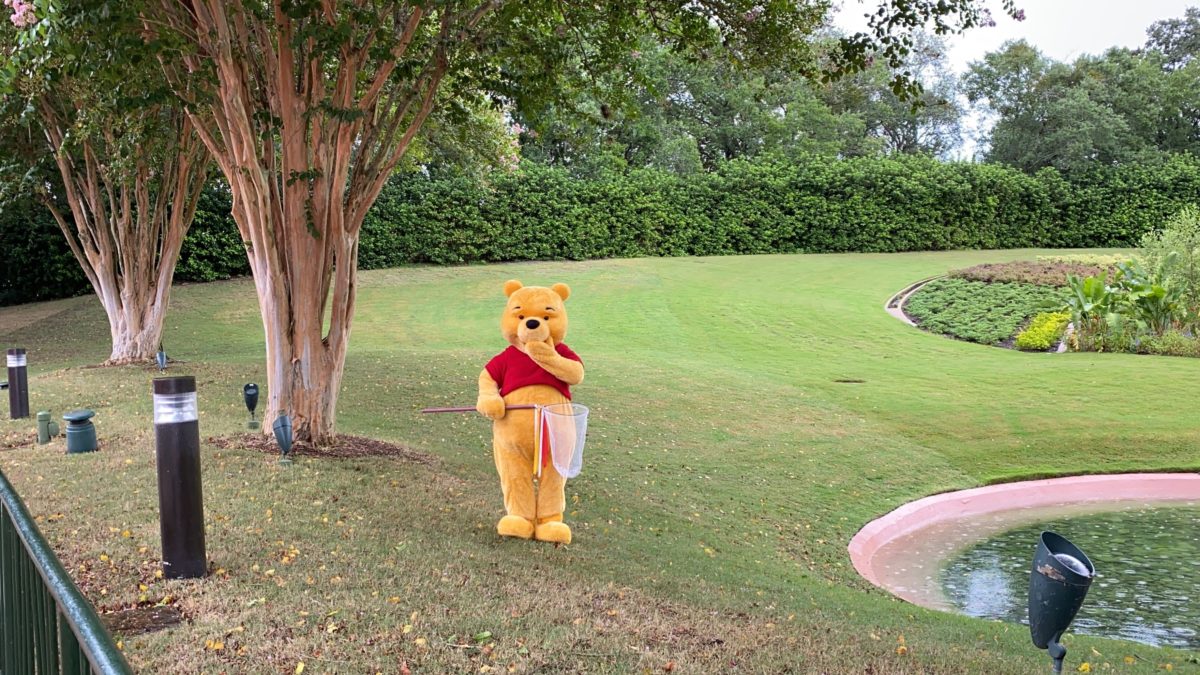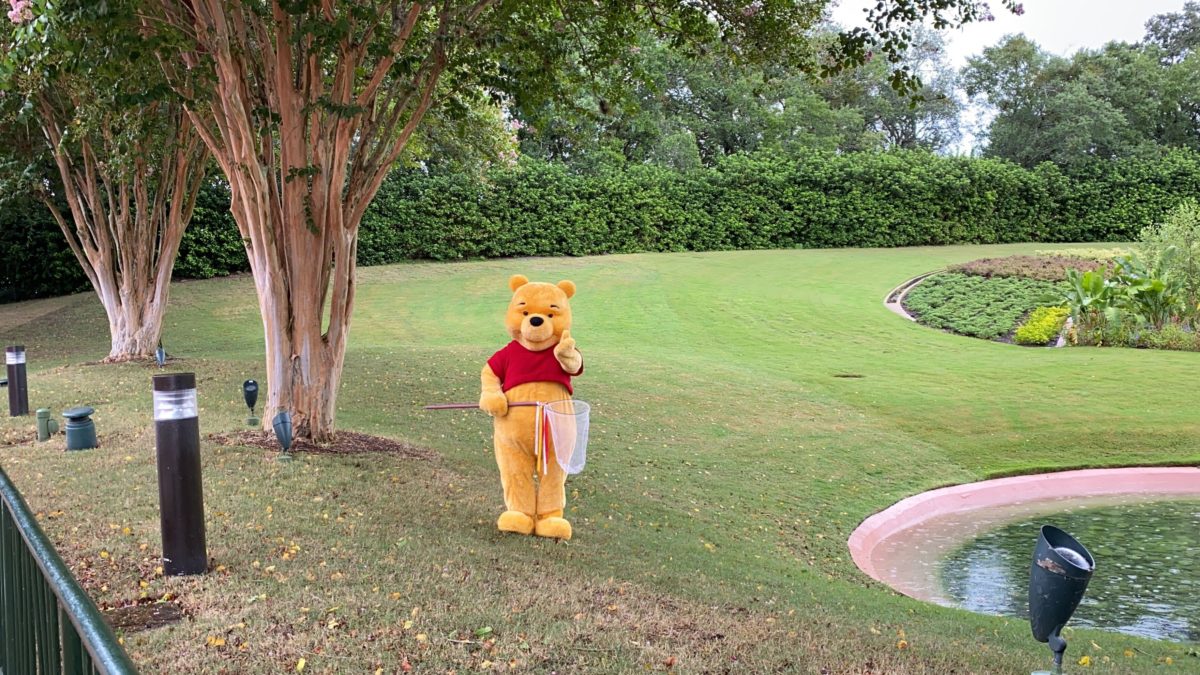 Watch our video of Winnie the Pooh below:
With meet-and-greets currently suspended, Disney has been finding clever ways to have characters still interact with guests, including socially distanced appearances and cavalcades. What do you think of this sweet new character interaction?