During our day at EPCOT, we decided to pop into The Land pavilion to see if anything had changed. Turns out, the pavilion now has designated one-way directions to follow throughout, mainly across the second floor of the pavilion for guests entering and exiting.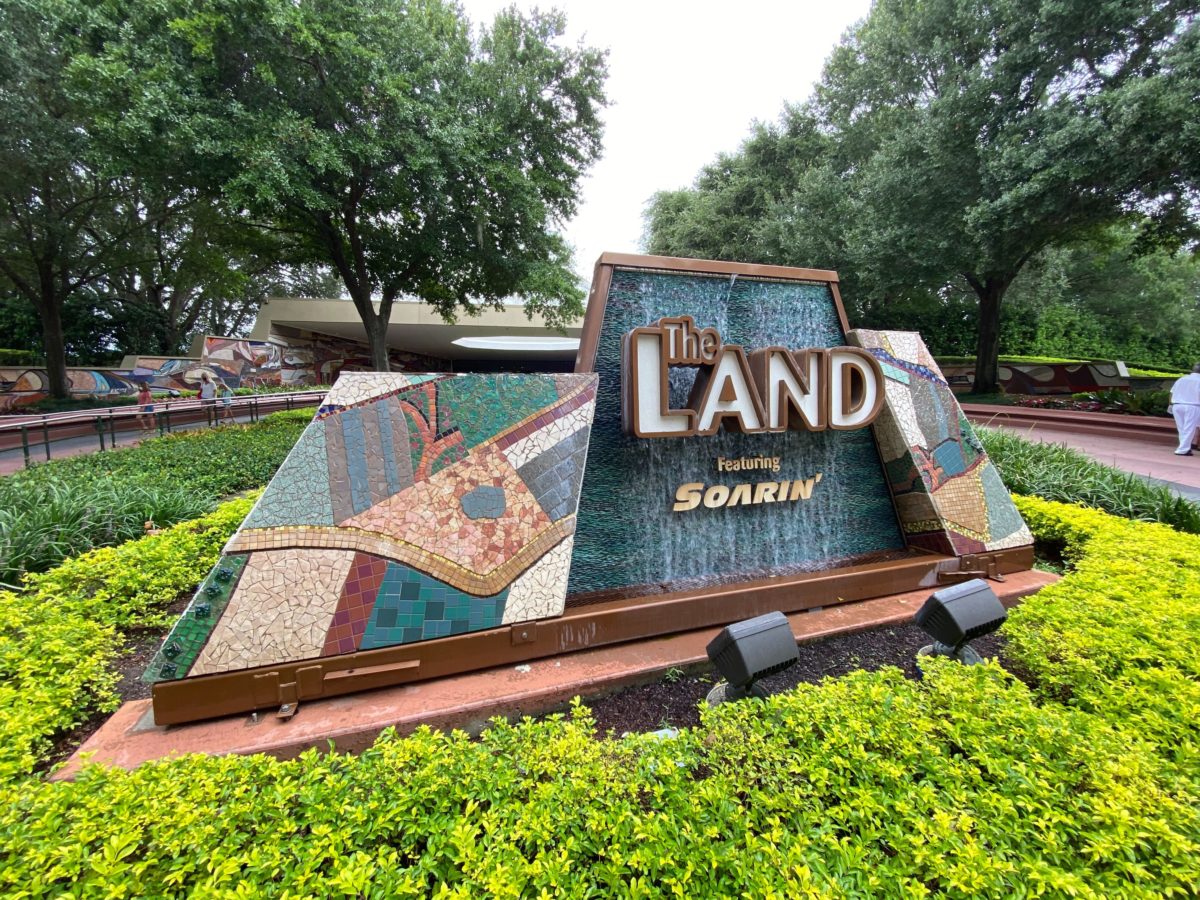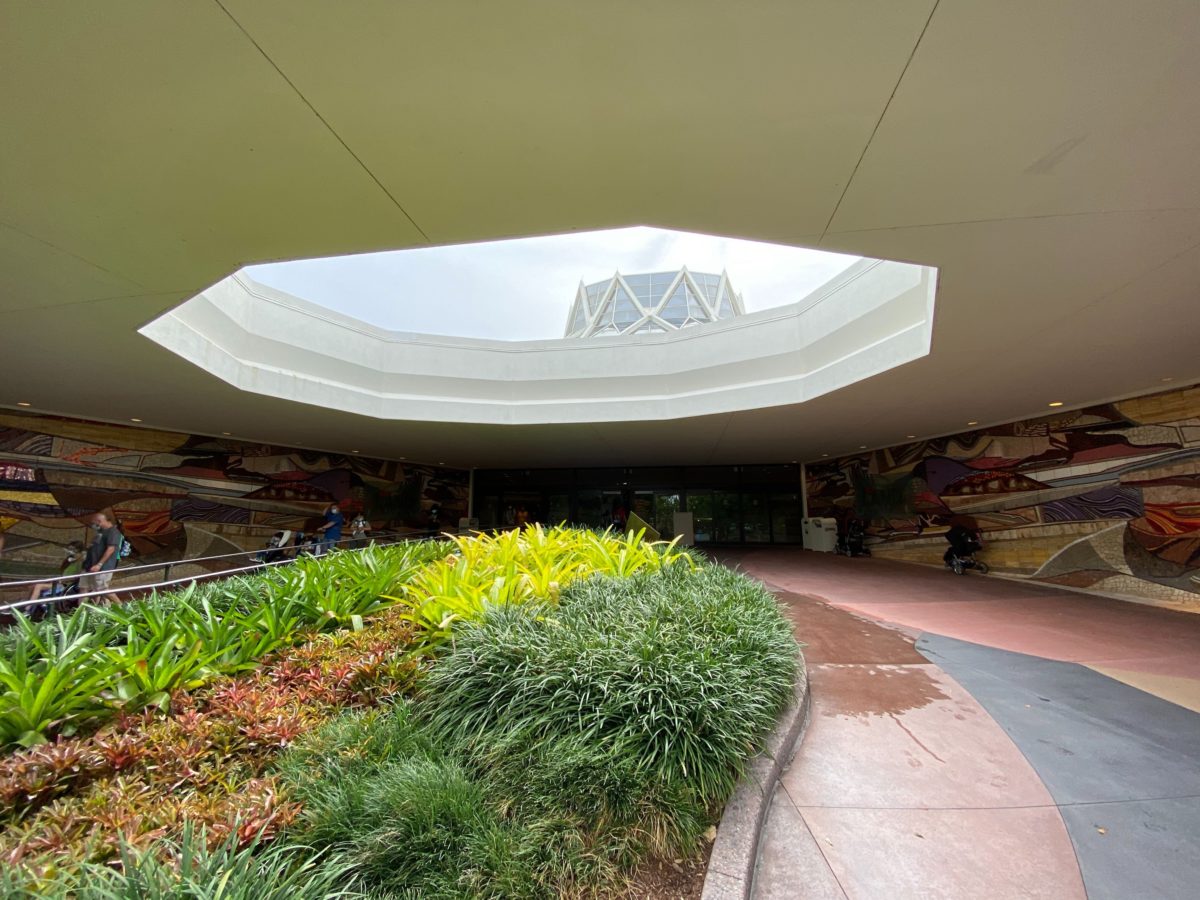 As we headed up to the entrance, we noticed these directional changes already being made, as guests are kept to the right side of the ramp to enter, and the left side to exit.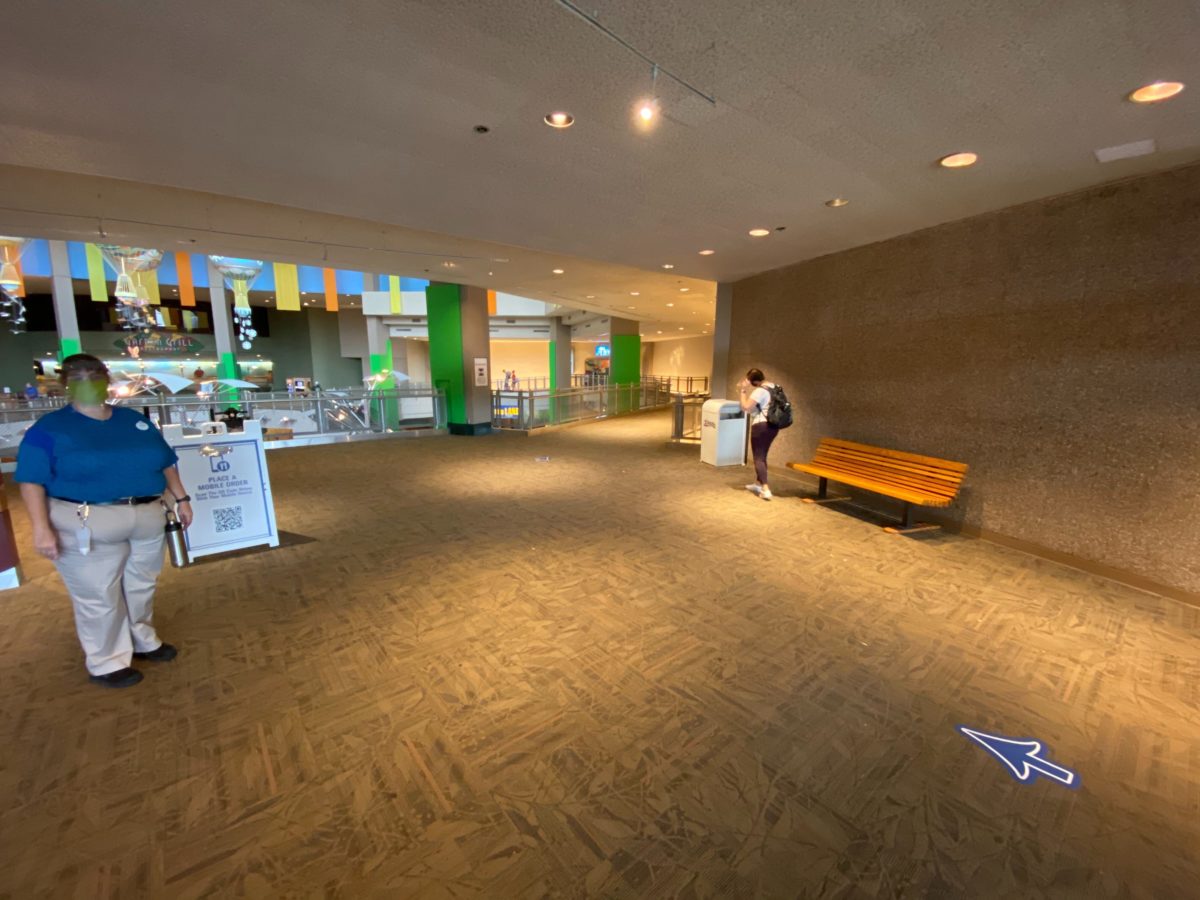 Once we stepped inside, we were greeted by a Cast Member, as well as seeing the new directional markers to keep us moving through the right side of the pavilion.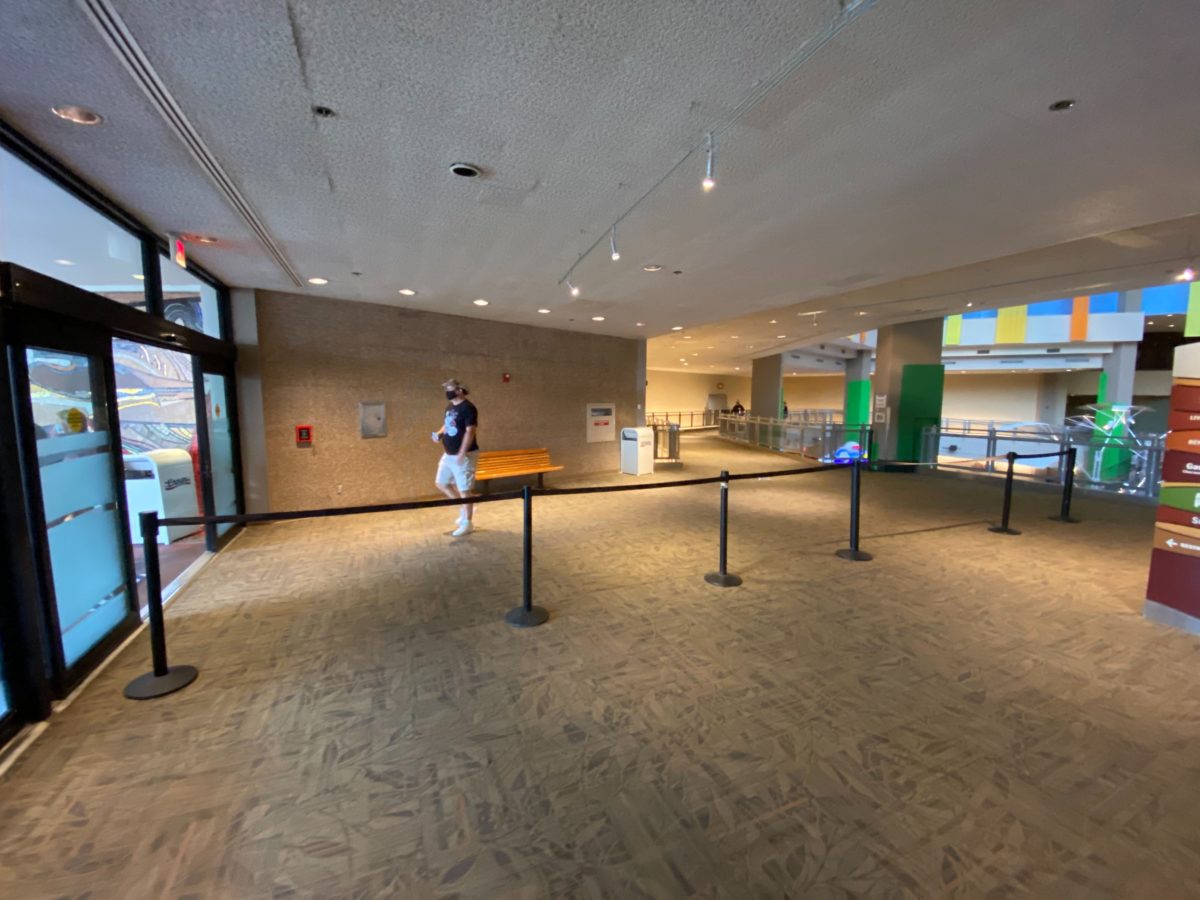 A stanchion barrier was placed to keep guests to the appropriate side of the pavilion.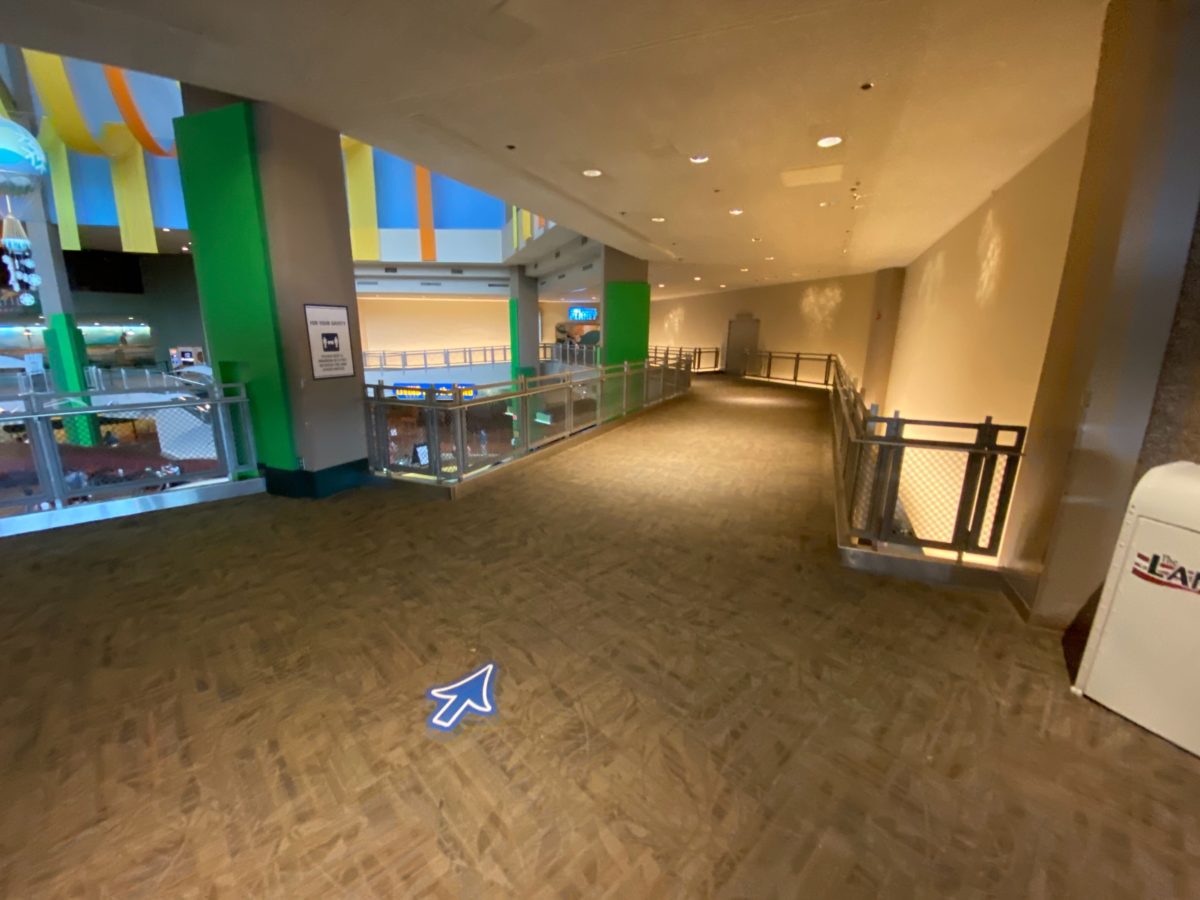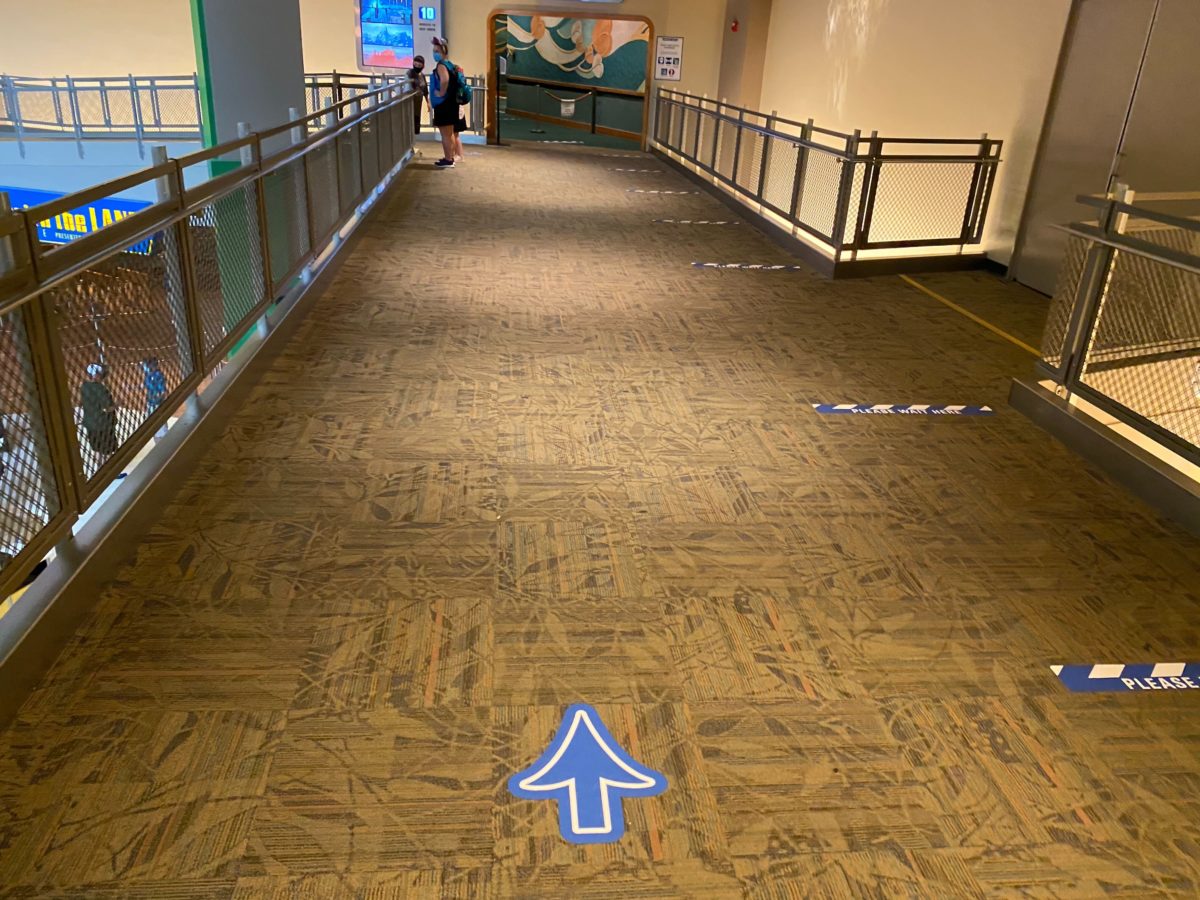 These one-way directions lead guests right by Awesome Planet, passing the extended queue outside of the Harvest Theater.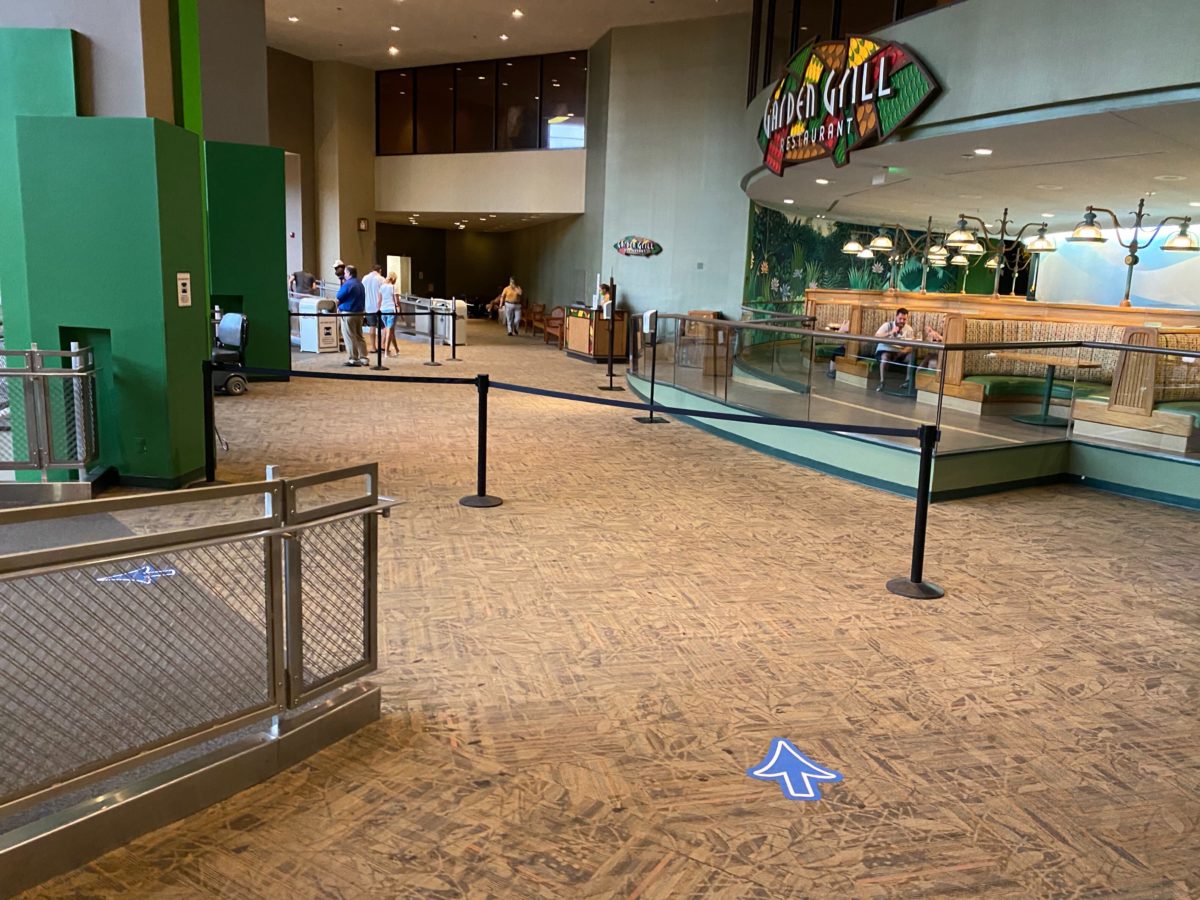 As we approached the Garden Grill Restaurant, we were met with another stanchion barrier, keeping guests moving down the escalators and stairs to the lower level of the pavilion.
Typically, this area becomes very congested with people traveling in front of Garden Grill to make it over to the restrooms, or down the other set of stairs. Now, this entire upper area has been cleared to avoid any unnecessary crowding.
This section in front of the Garden Grill now serves as stroller or wheelchair parking for guests eating at the restaurant, as well as offering them a safe place to wait six feet apart before their reservation time.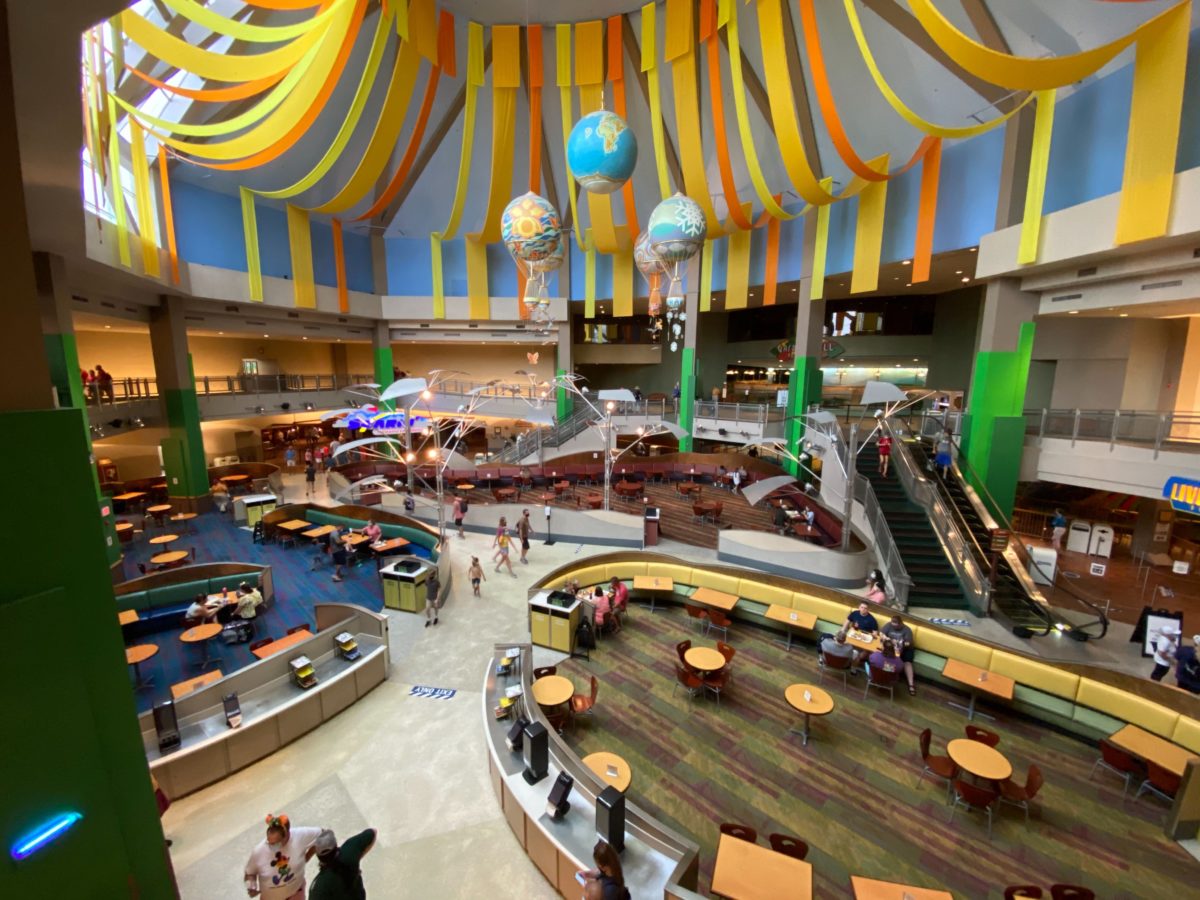 Once downstairs, the traffic pattern is slightly more lax in order to allow for guests visiting Sunshine Seasons to comfortably navigate the seating area. Living with the Land and Soarin' have also reopened to guests.
Although this doesn't change much for the overall operation of the pavilion, it does add that extra protection for guests and Cast Members at this time. What do you think of the new health and safety measures being taken throughout the park?