If you're looking for a quick break in your day, stop by the Harvest Theater within The Land Pavilion at EPCOT to view "Awesome Planet".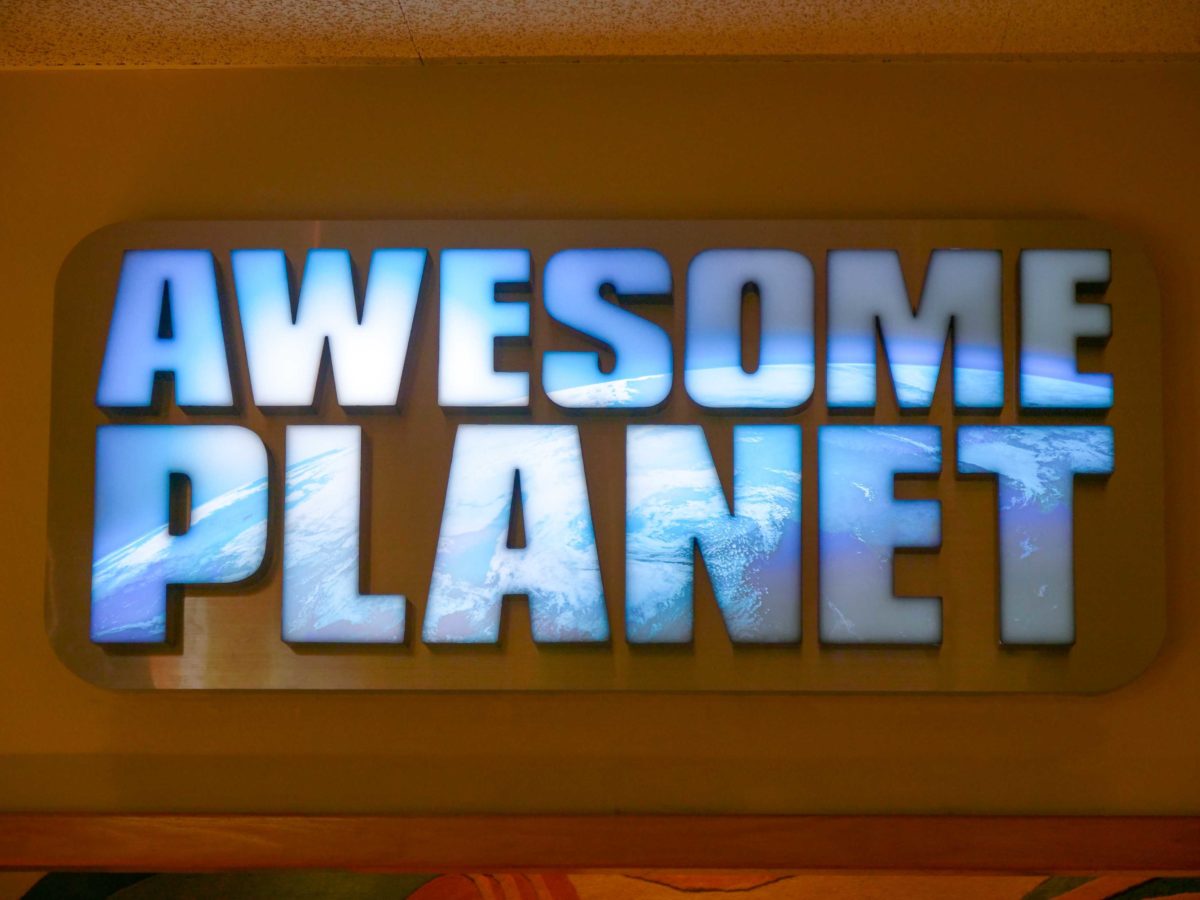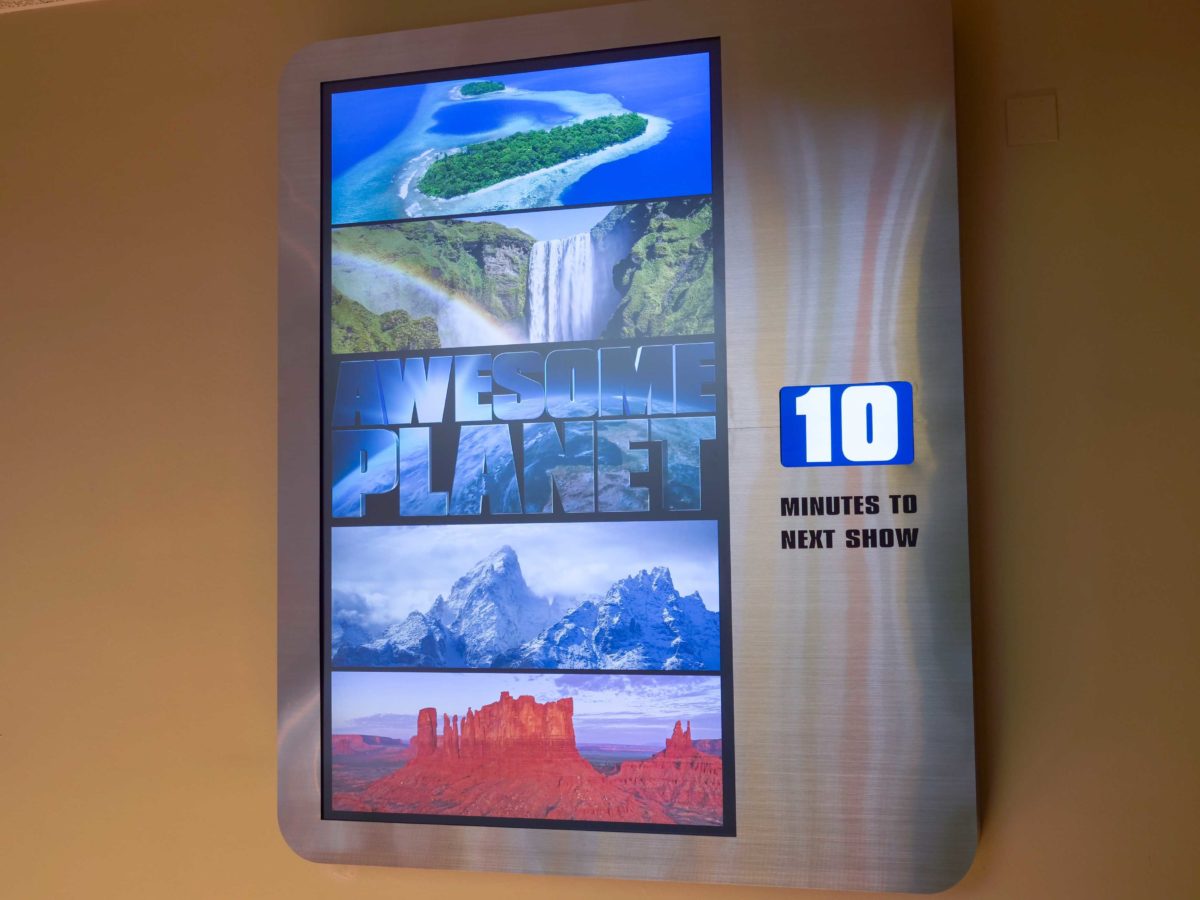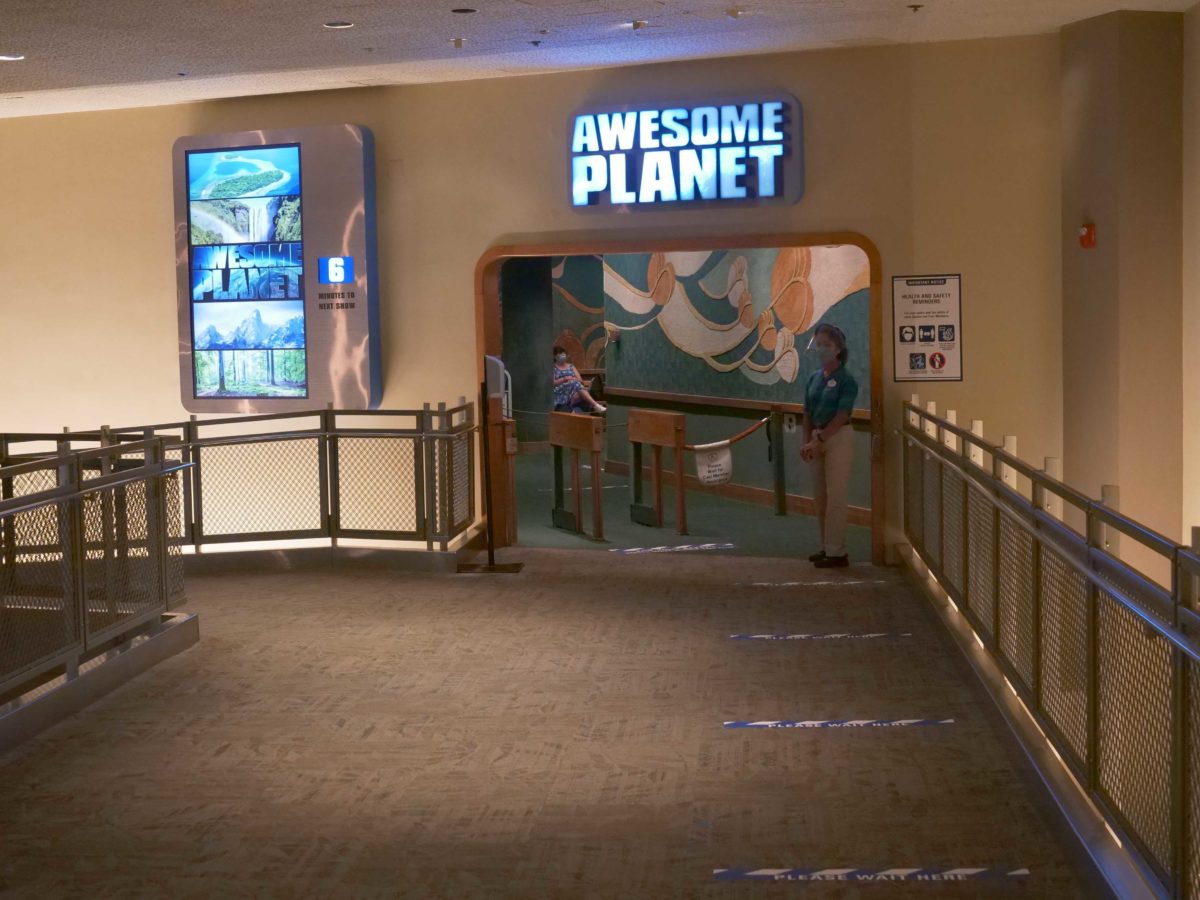 There are social distancing markers outside the theater to make a queue outside if the area gets crowded.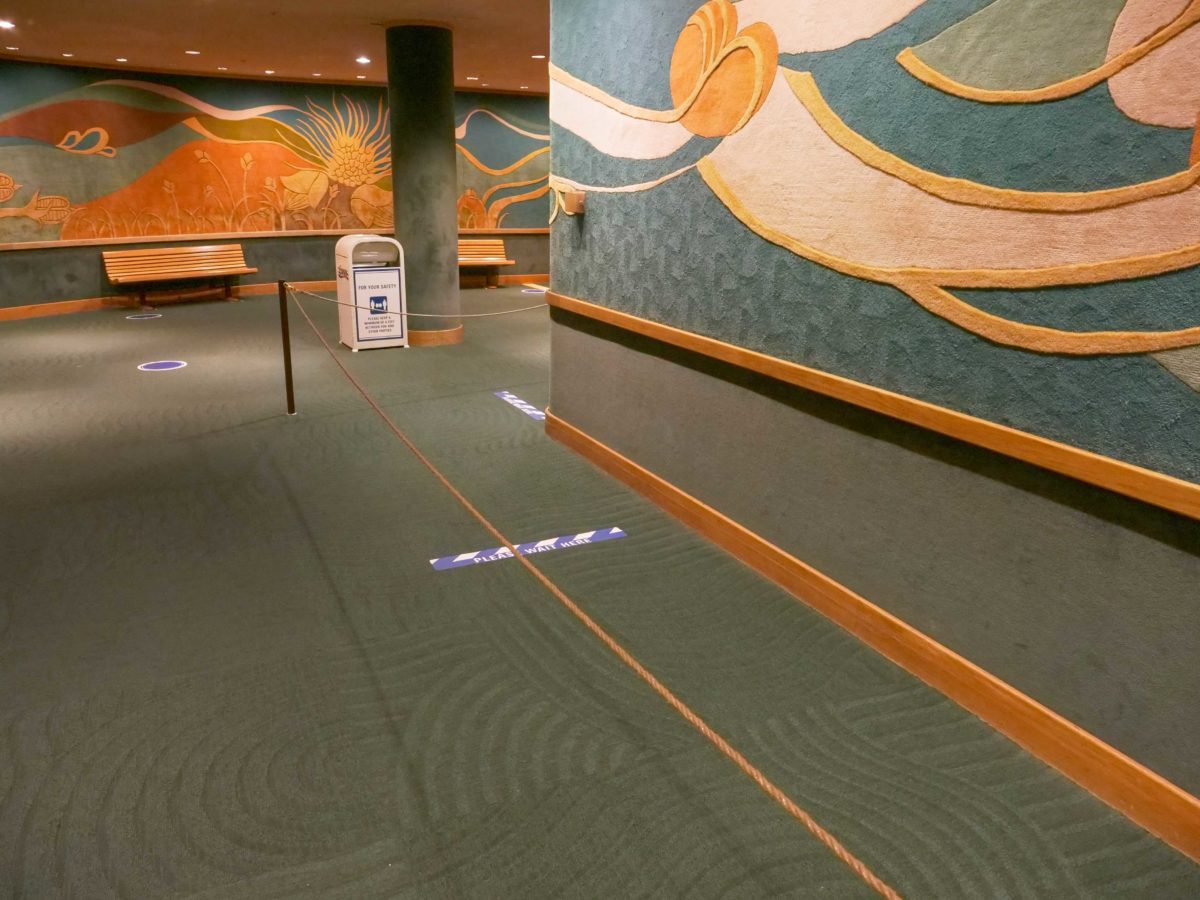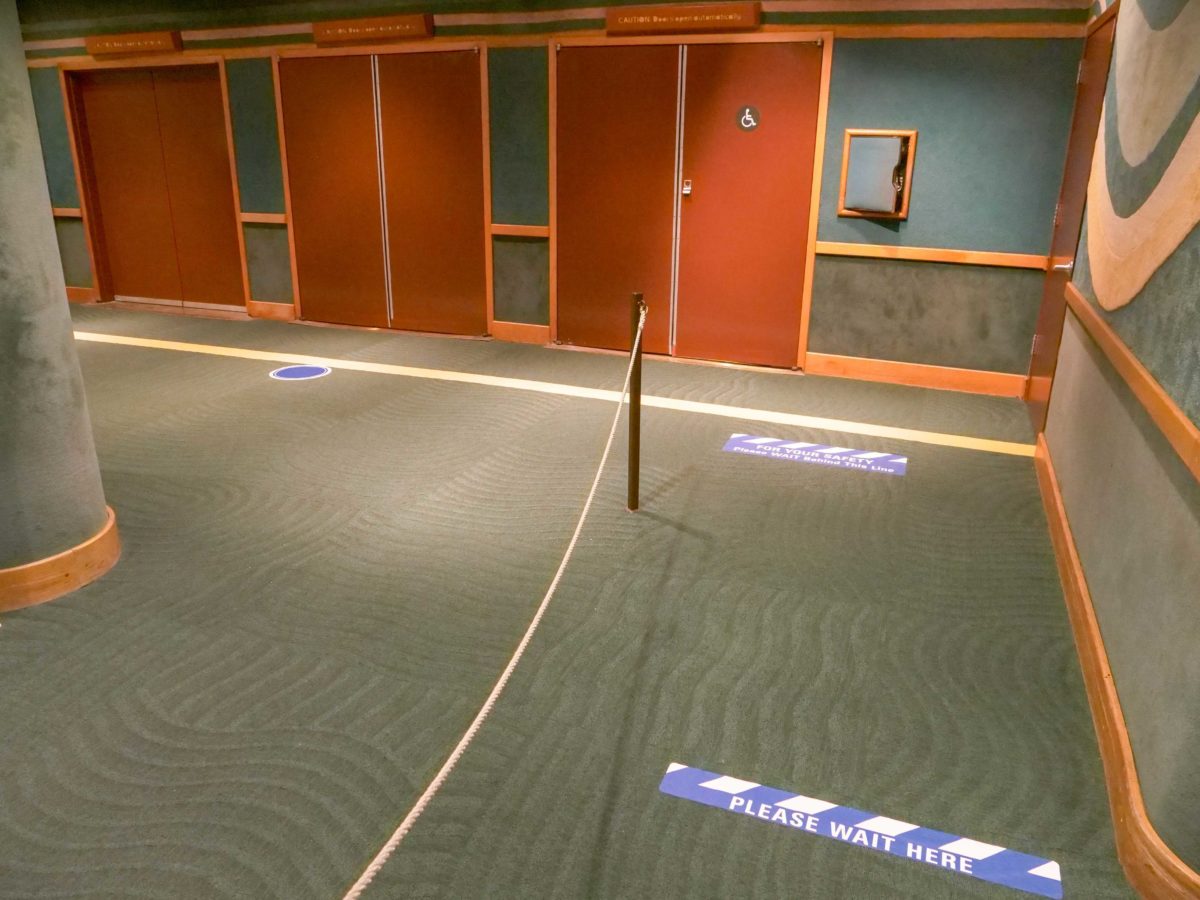 The roped-off section by the wall is meant for guests in wheelchairs and their parties. The lined social distance markers are for this queue line in particular.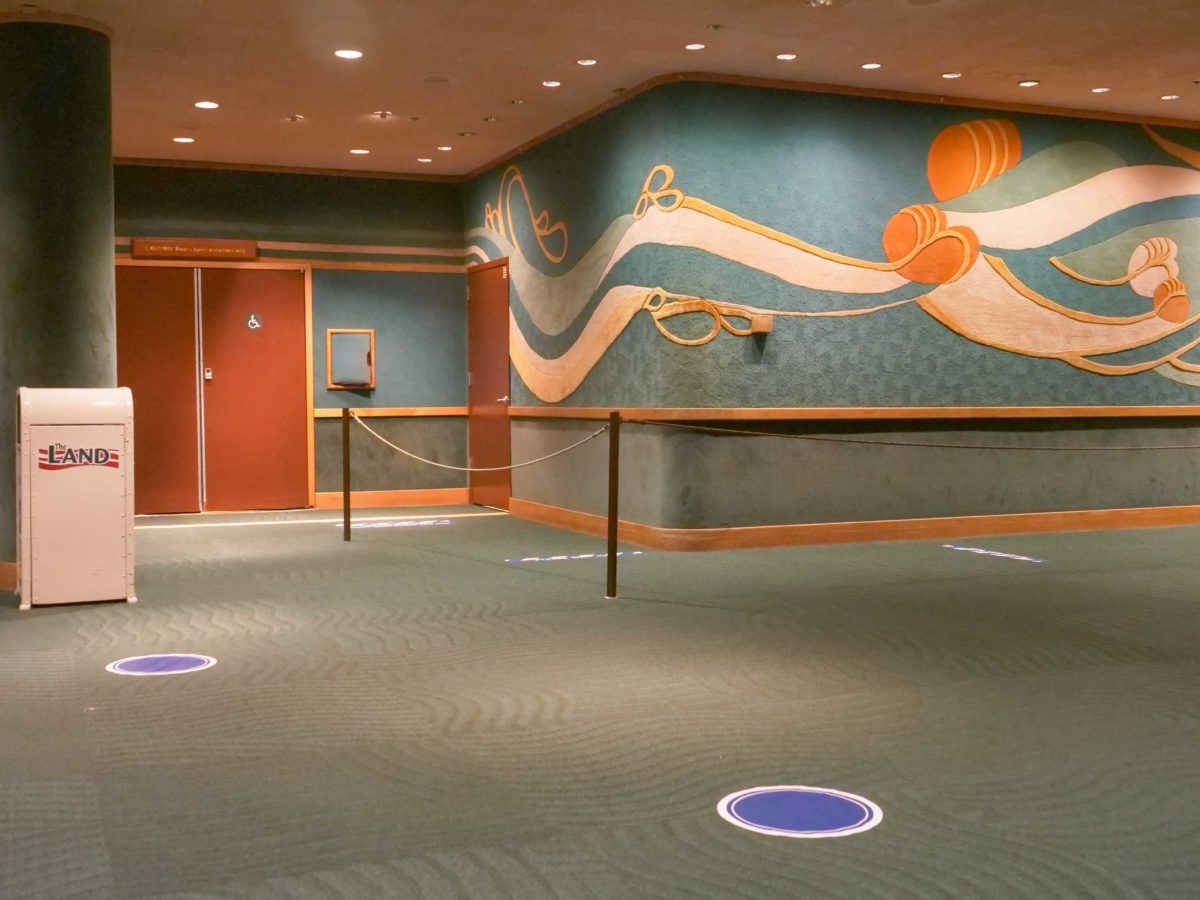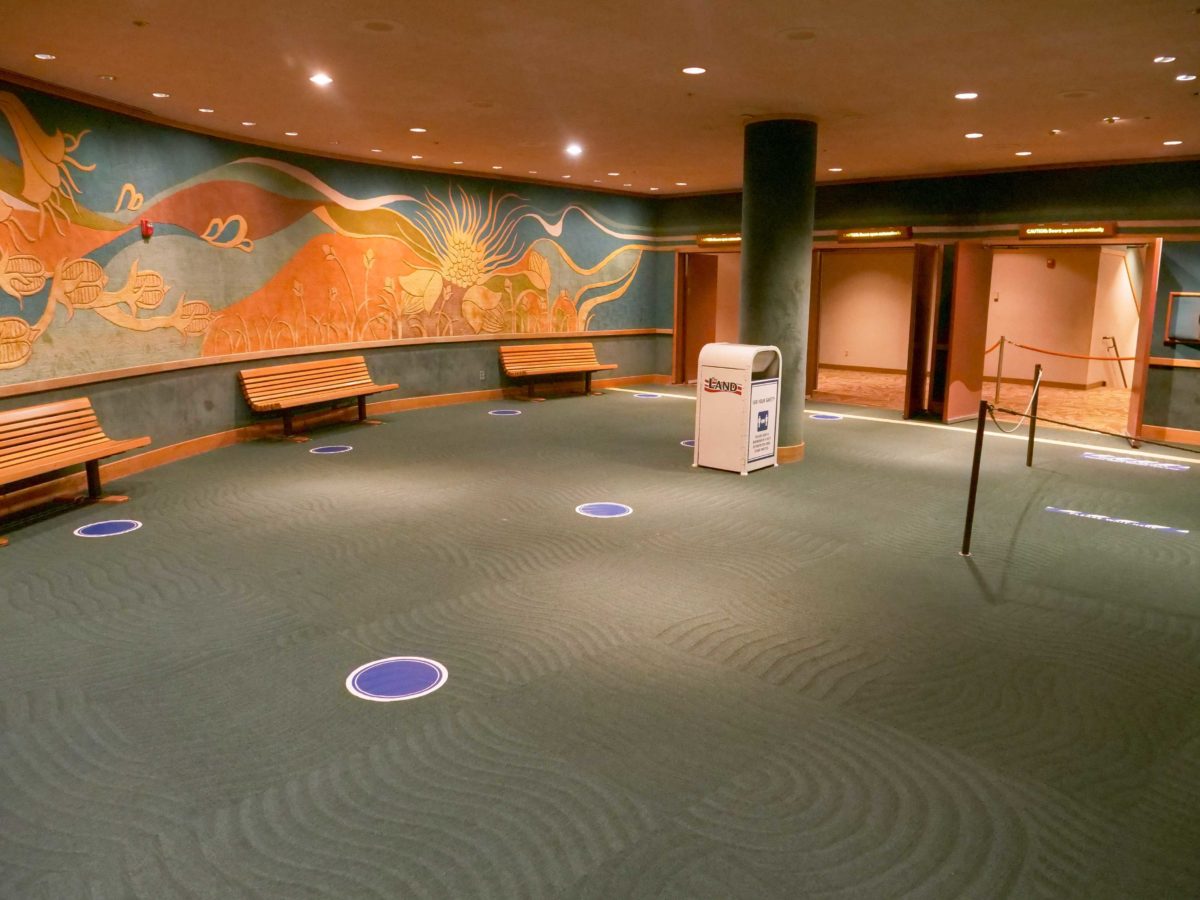 The circular markers are spread out throughout the rest of the waiting area for other parties to gather around while staying six feet apart.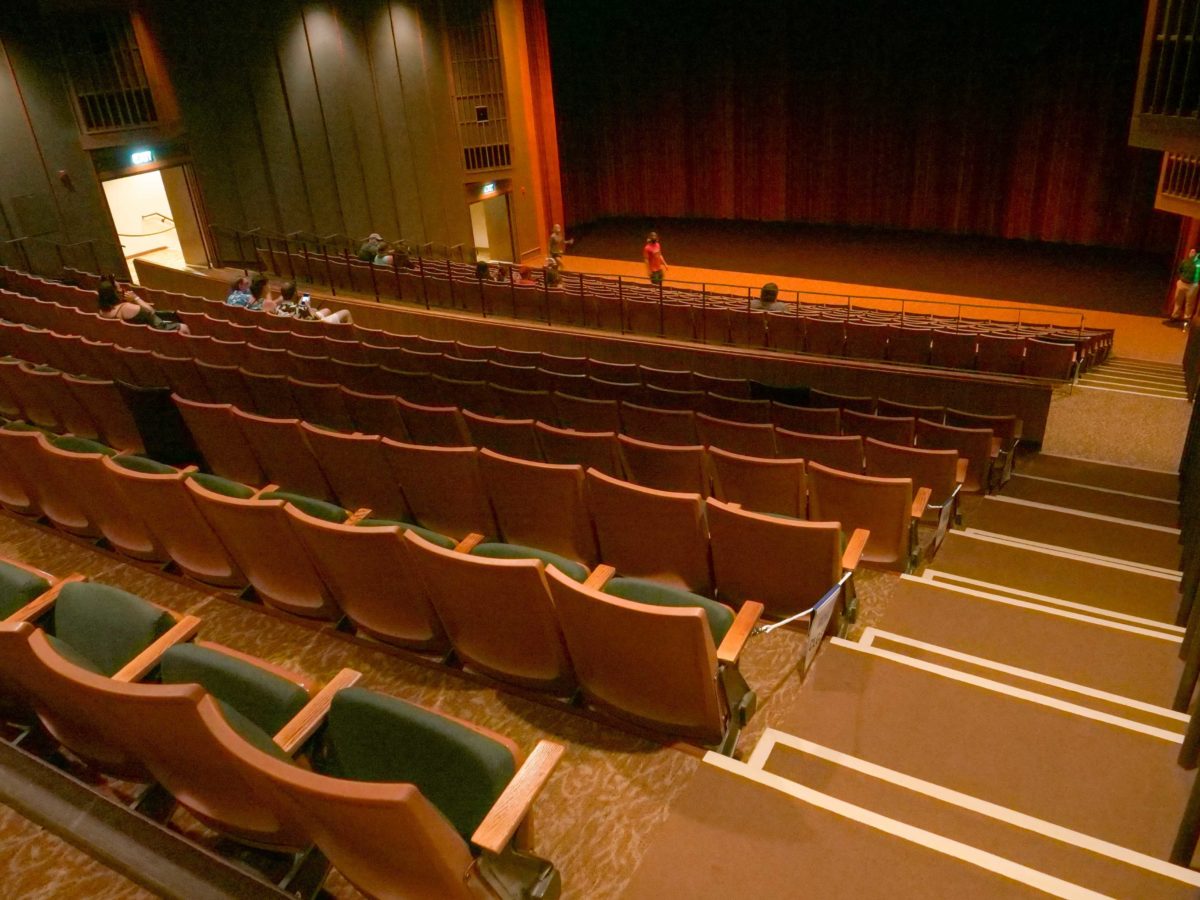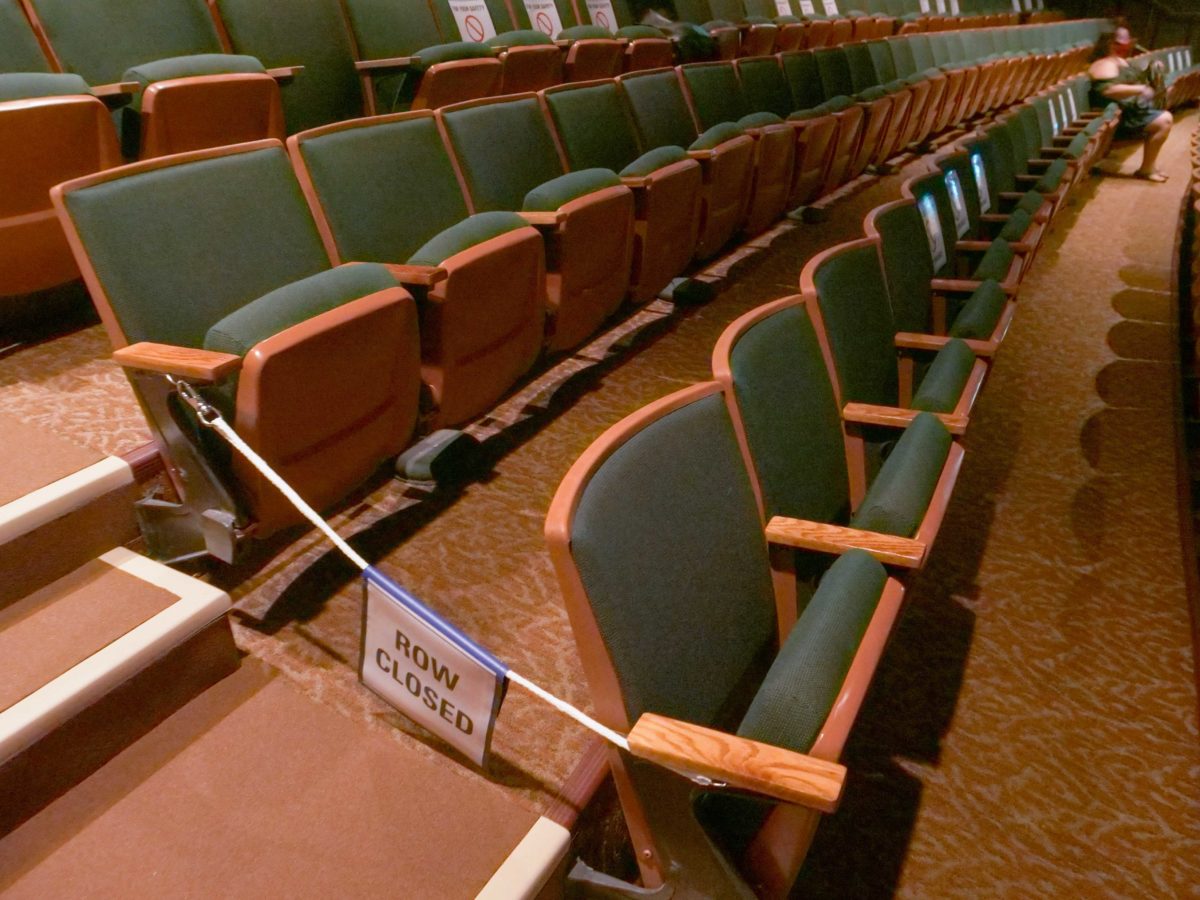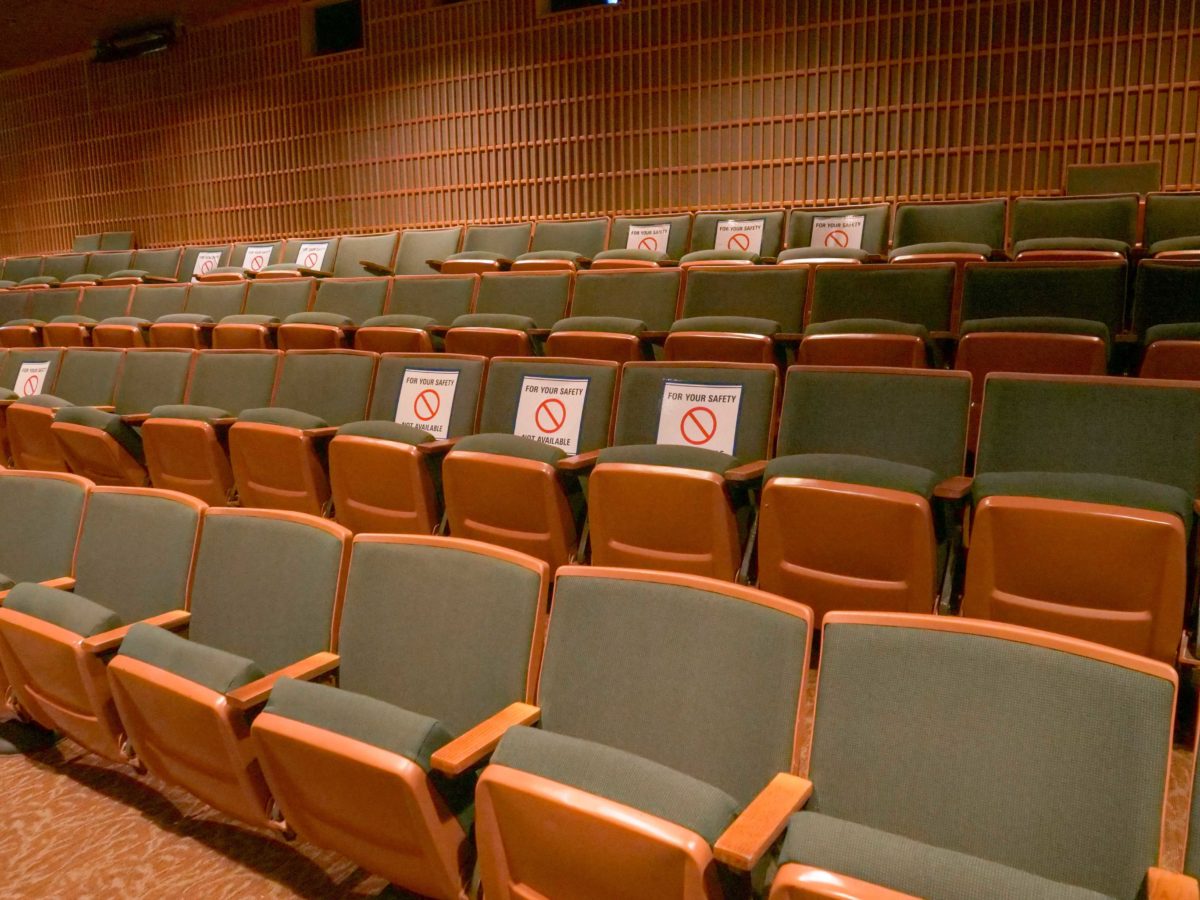 Once you enter this large theater, you'll find plenty of seating, even with rows closed and seats marked off to not be used.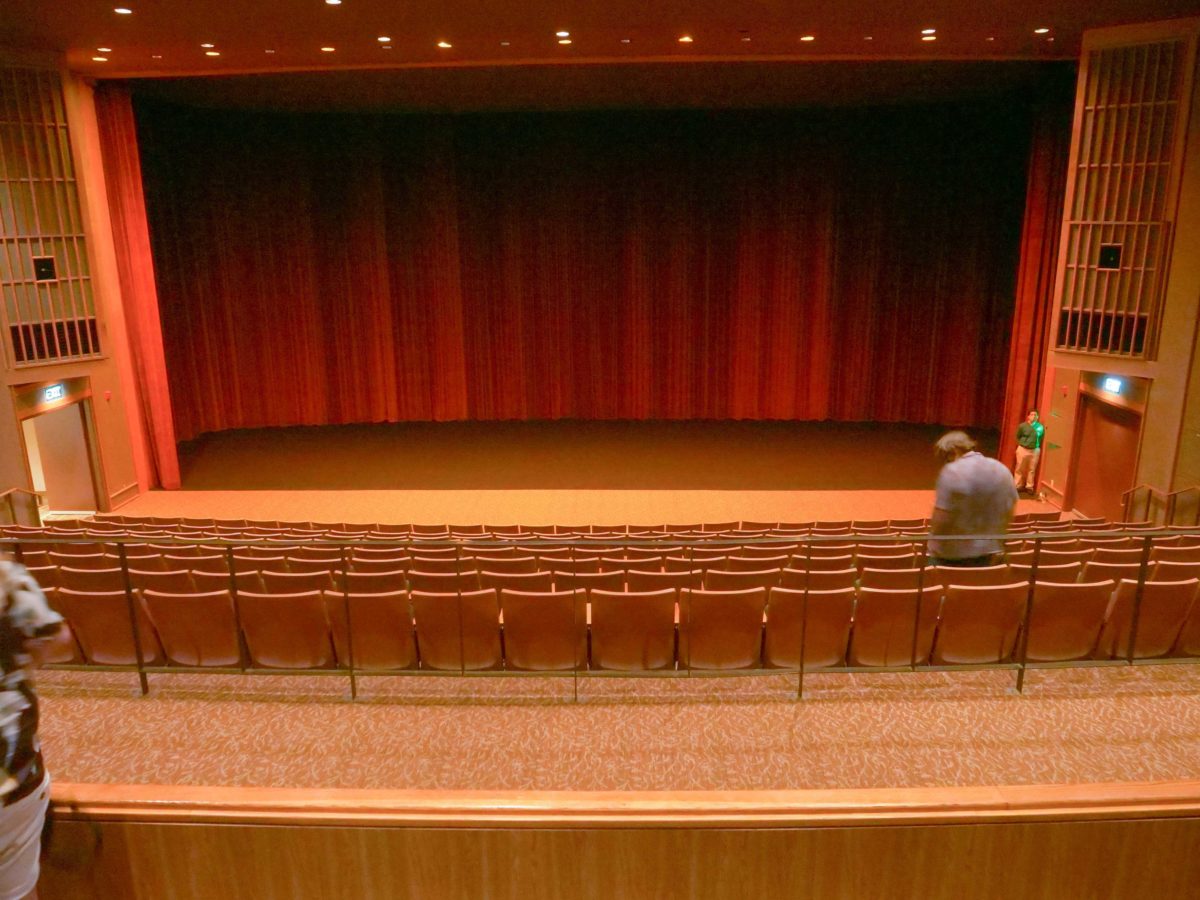 A plexiglass barrier has been installed behind this row of seats as well for added extra safety measures.
If you'd like to view the full show of "Awesome Planet", you can watch it in our YouTube video below:
Looking for more to do while in The Land? Make sure to check out Soarin' Around the World and Living with the Land, reopened with new health and safety measures.