After a months-long "flight delay," Soarin' Around the World has been cleared for takeoff at EPCOT!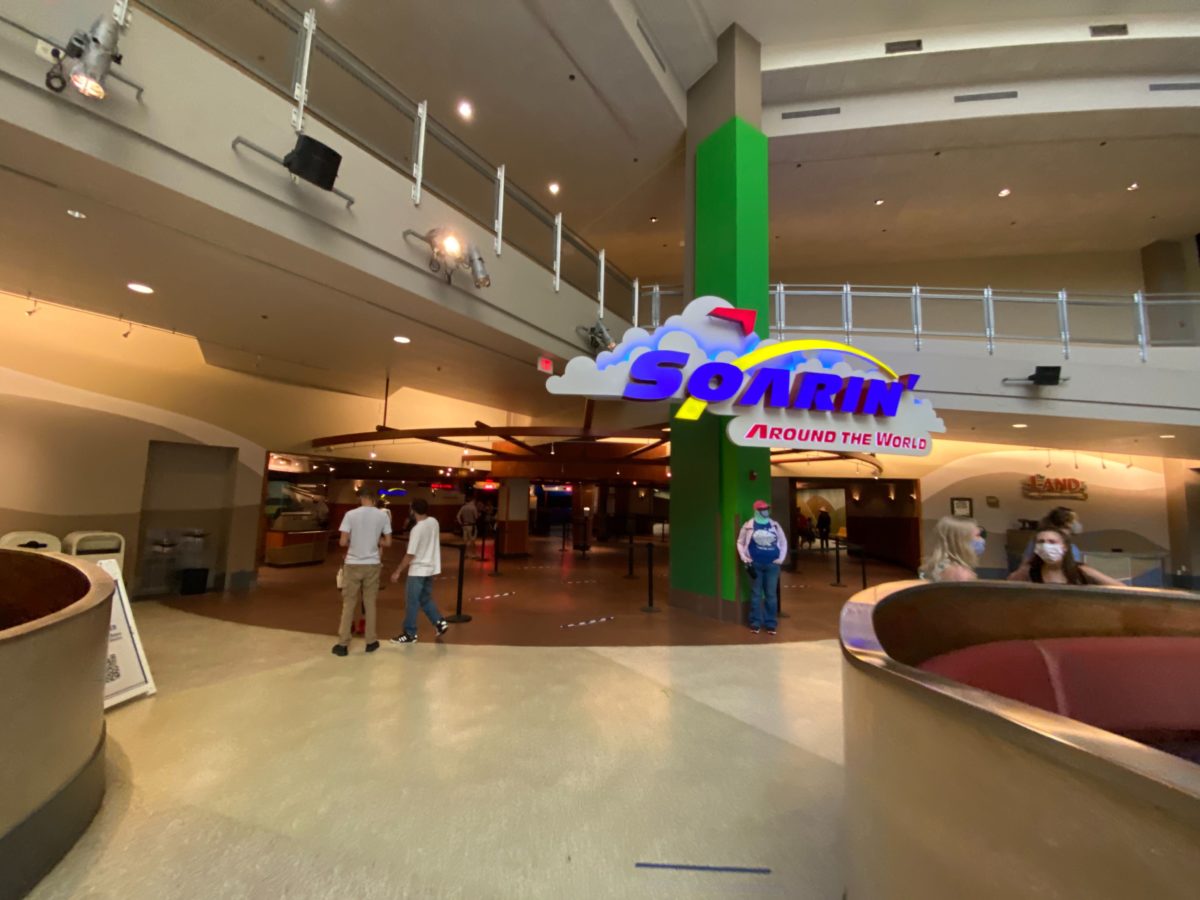 Naturally, adjustments have been made to the attraction to help prevent the possible spread of COVID-19.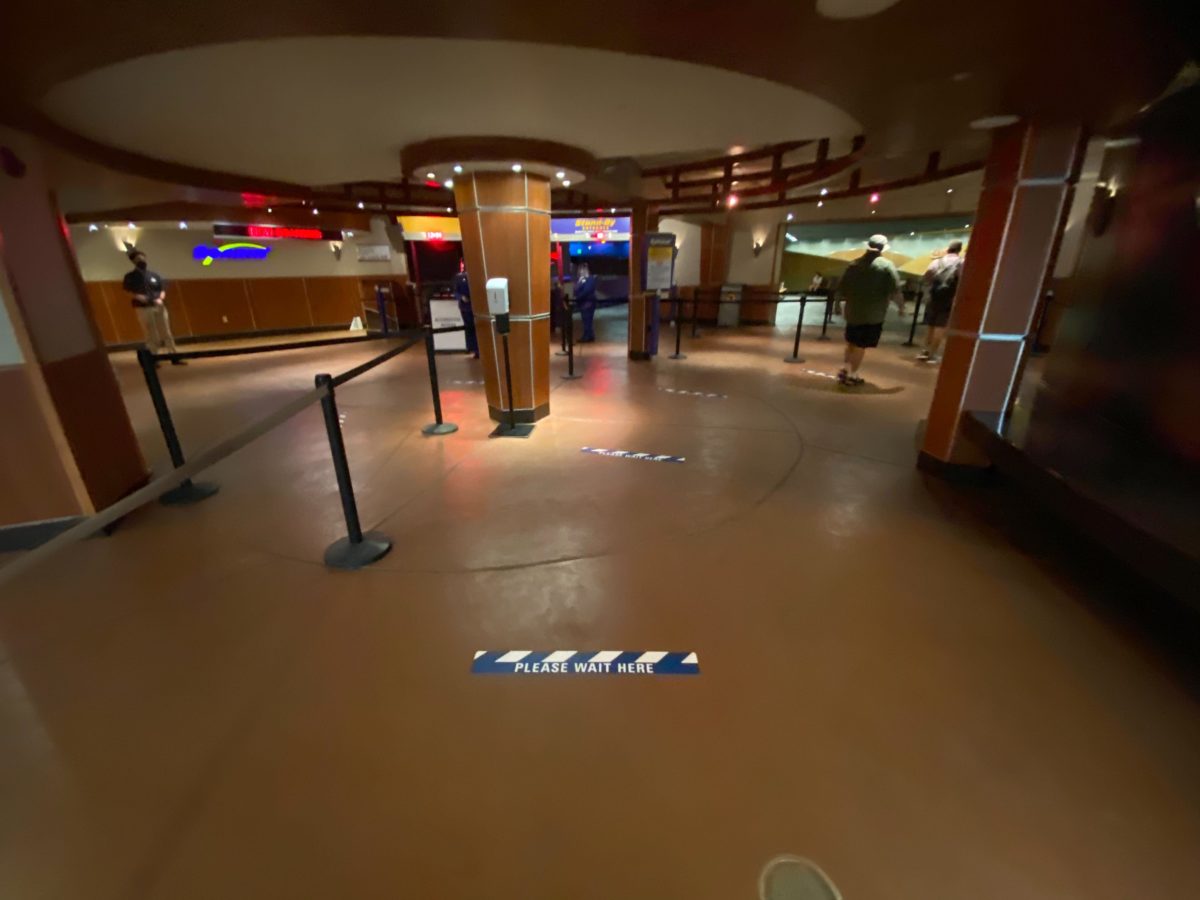 Social distancing markers are in place well before guests enter the actual queue in anticipation of large crowds looking to ride this popular attraction.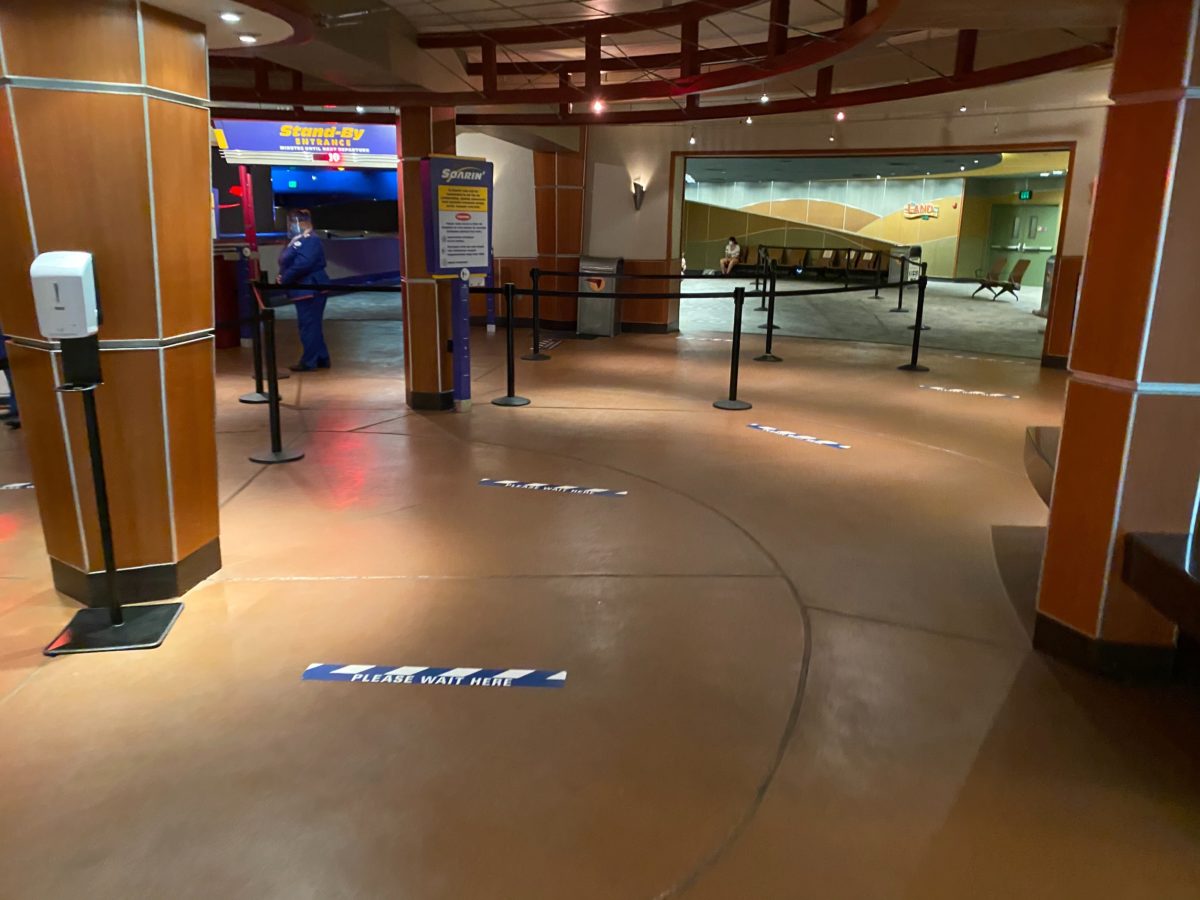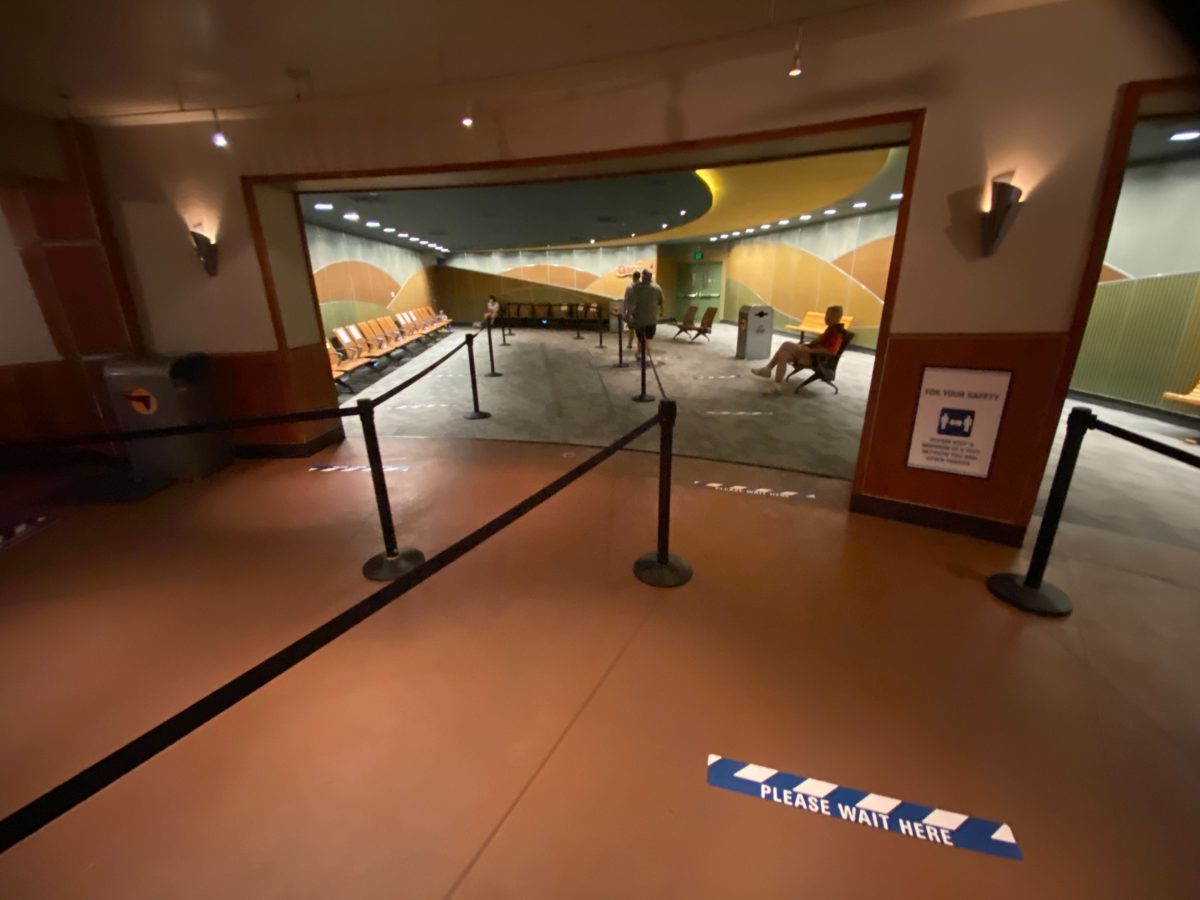 The line also extends into the nearby seating area, where non-riding guests can wait for the rest of their parties.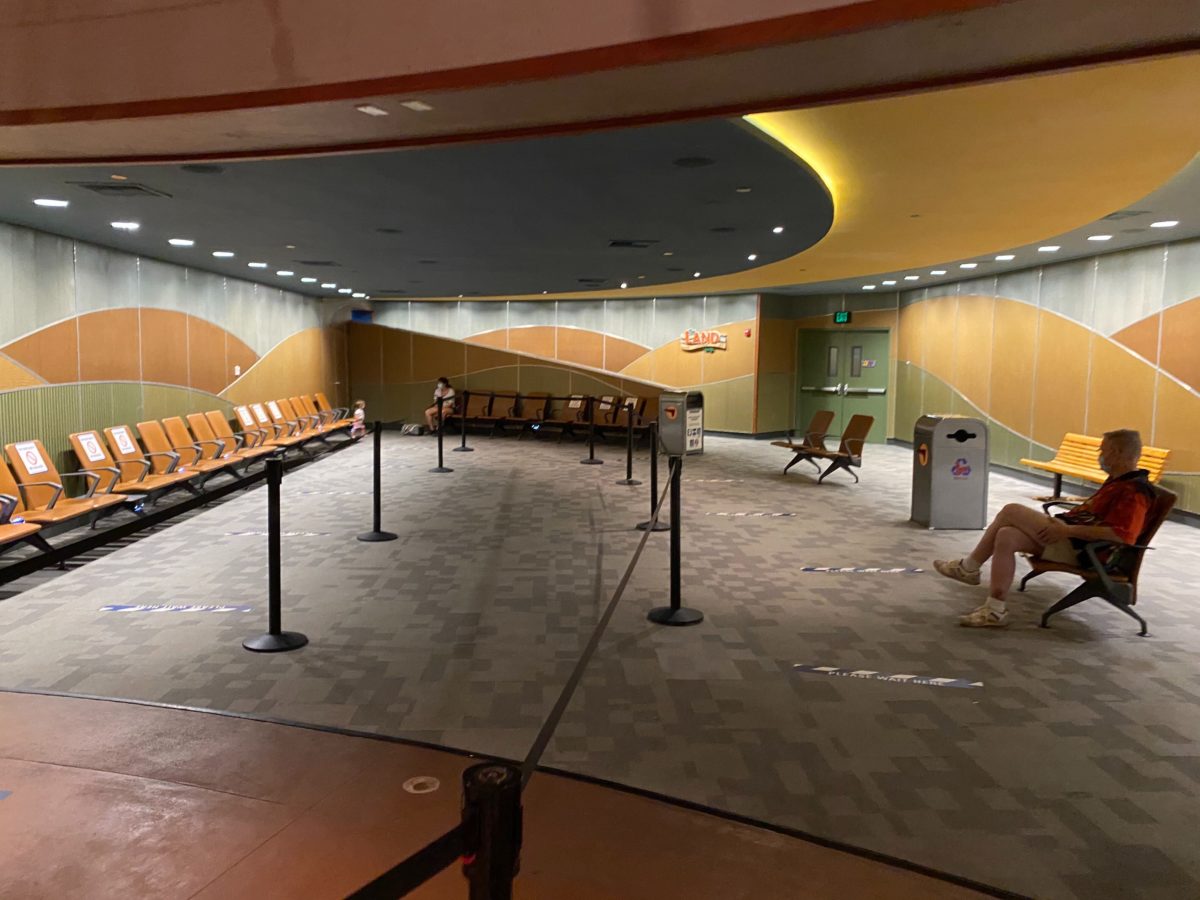 Seating is also socially distanced, with three chairs marked as unavailable for every four that are in use.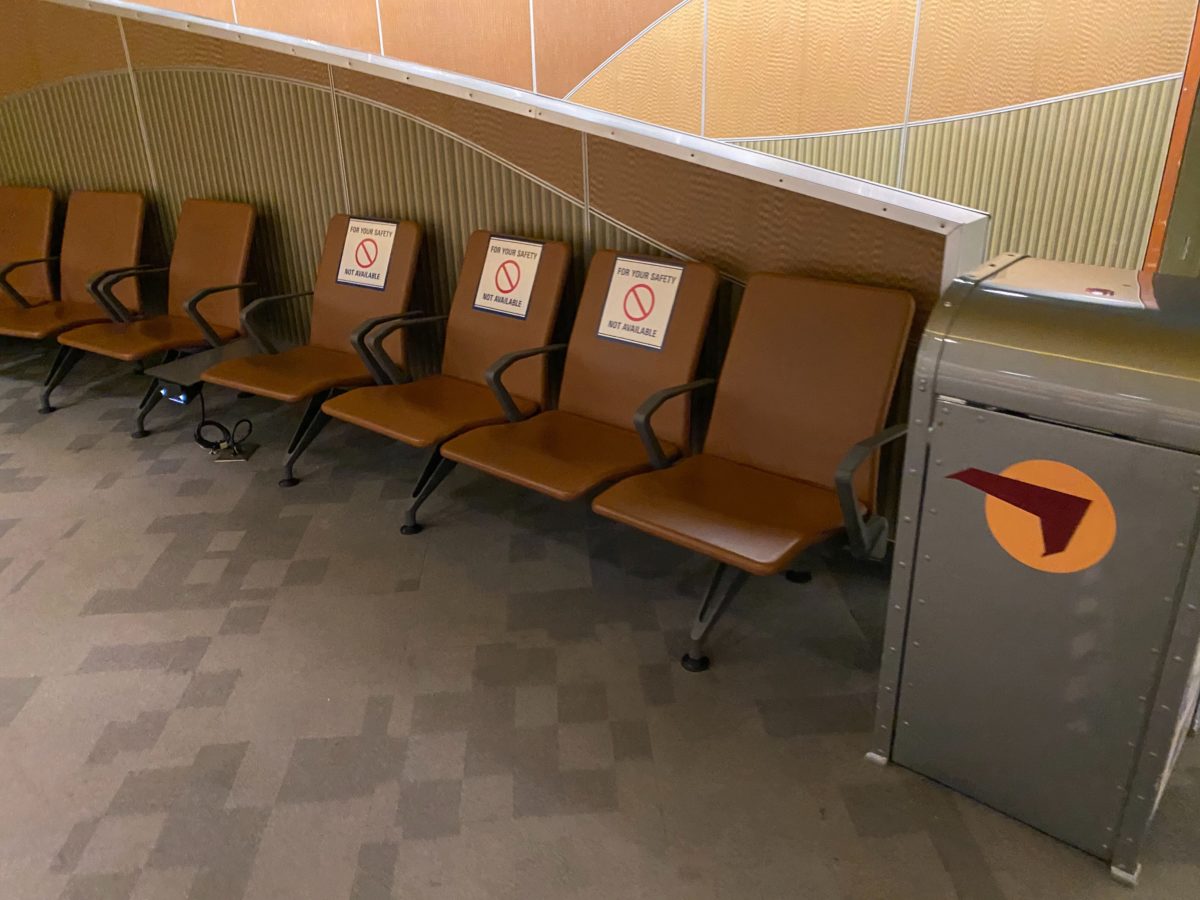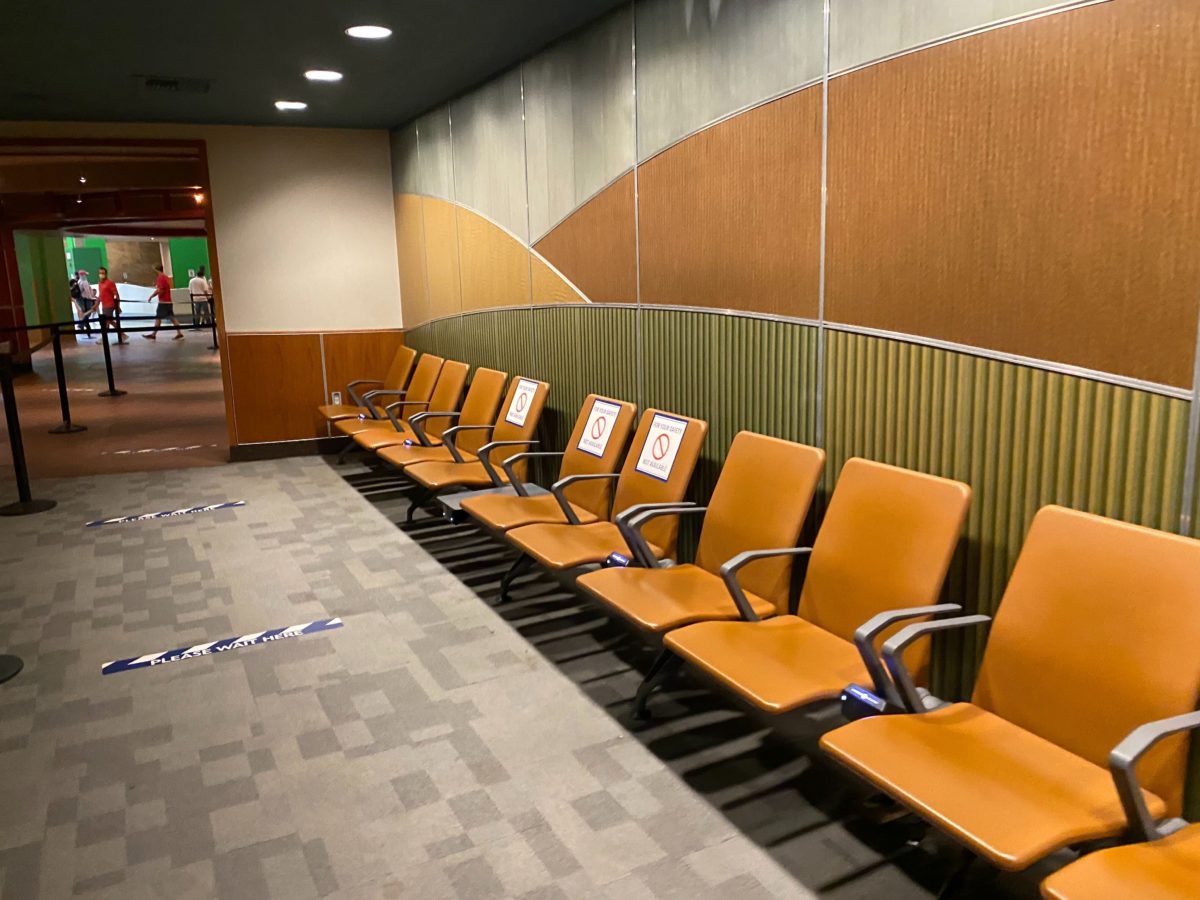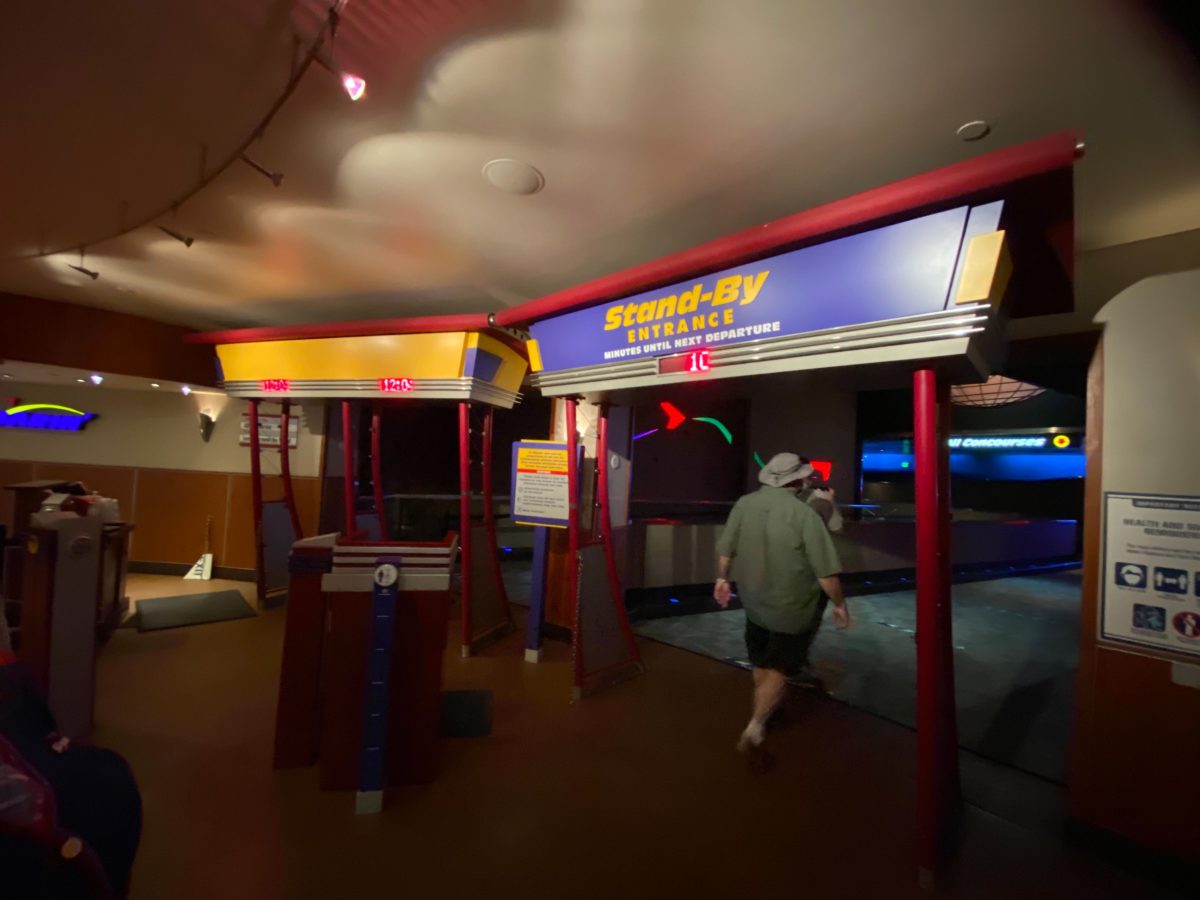 Entering the queue, the first obvious change is that the monitors in the first section have been turned off.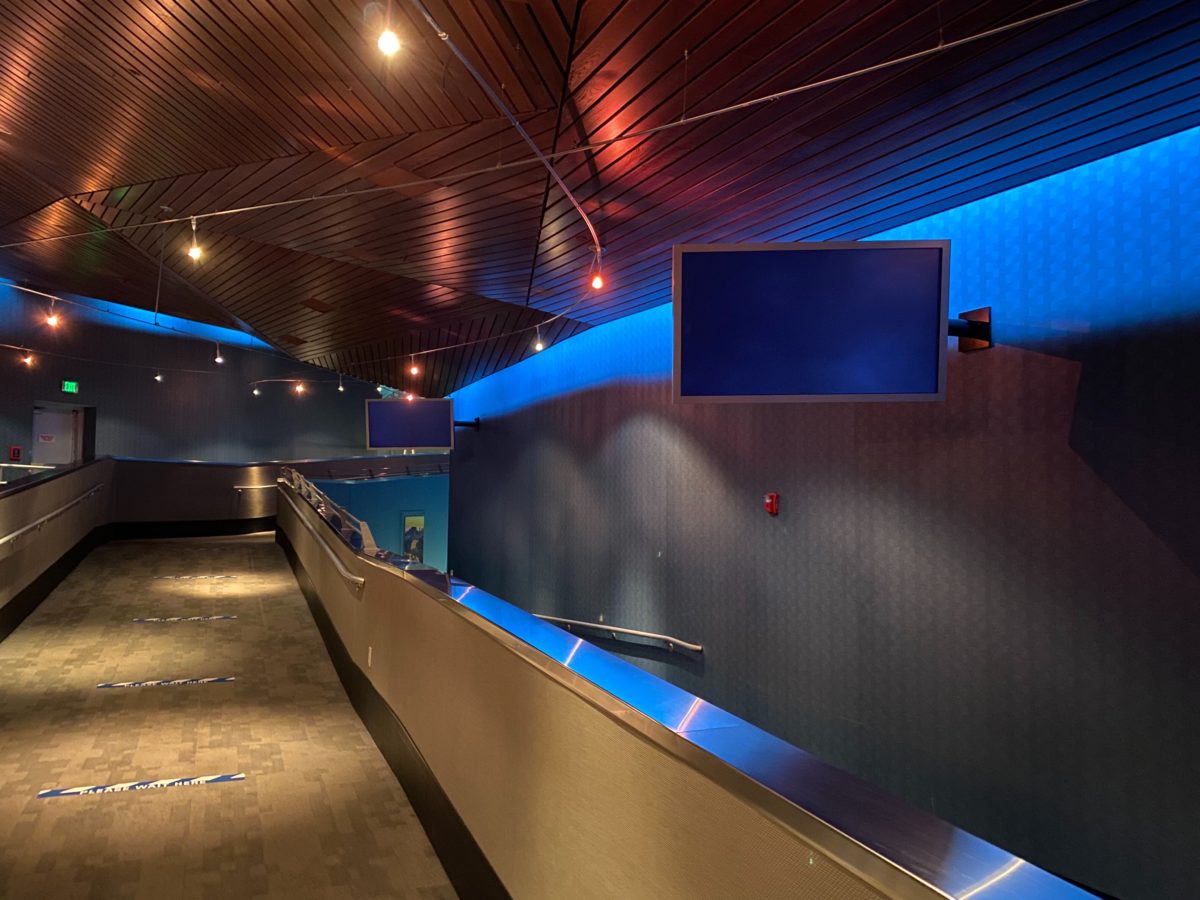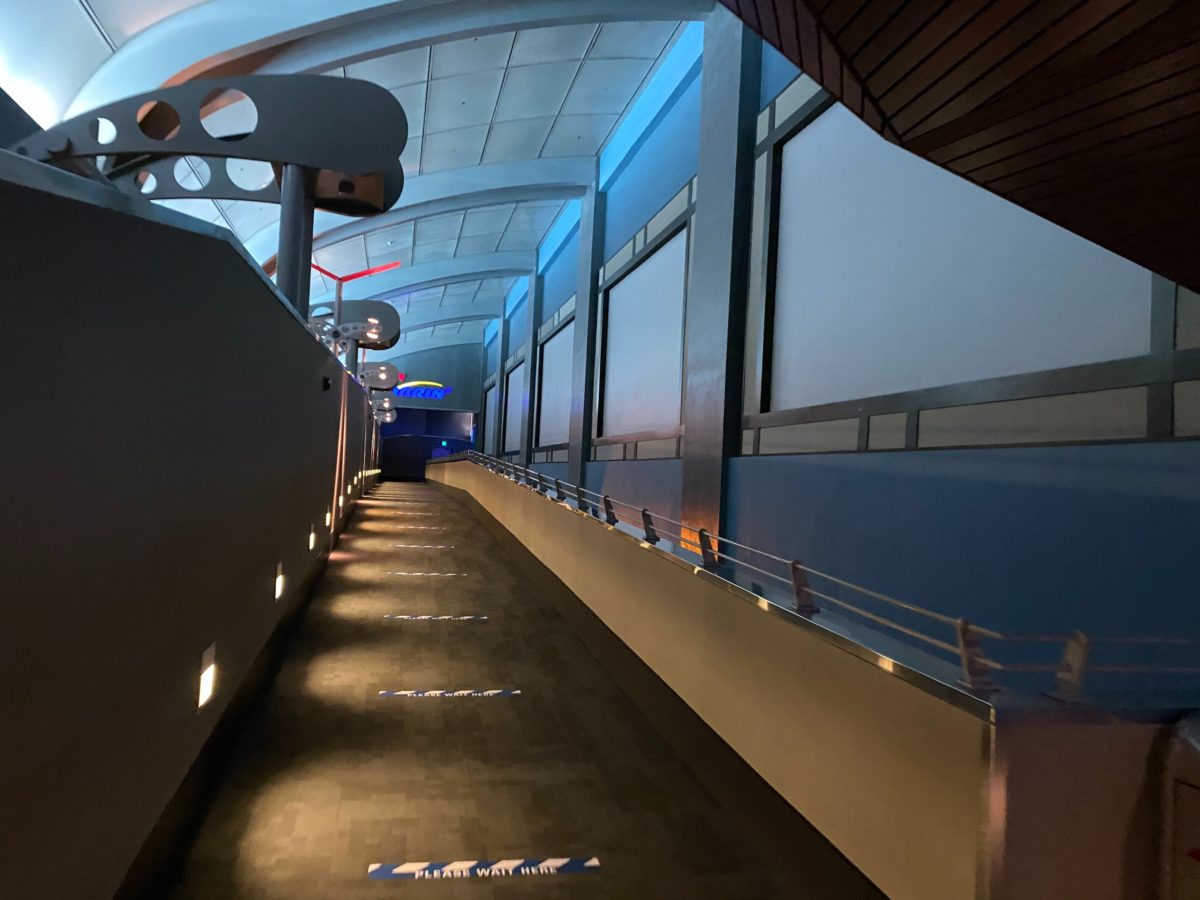 More markers line the queue.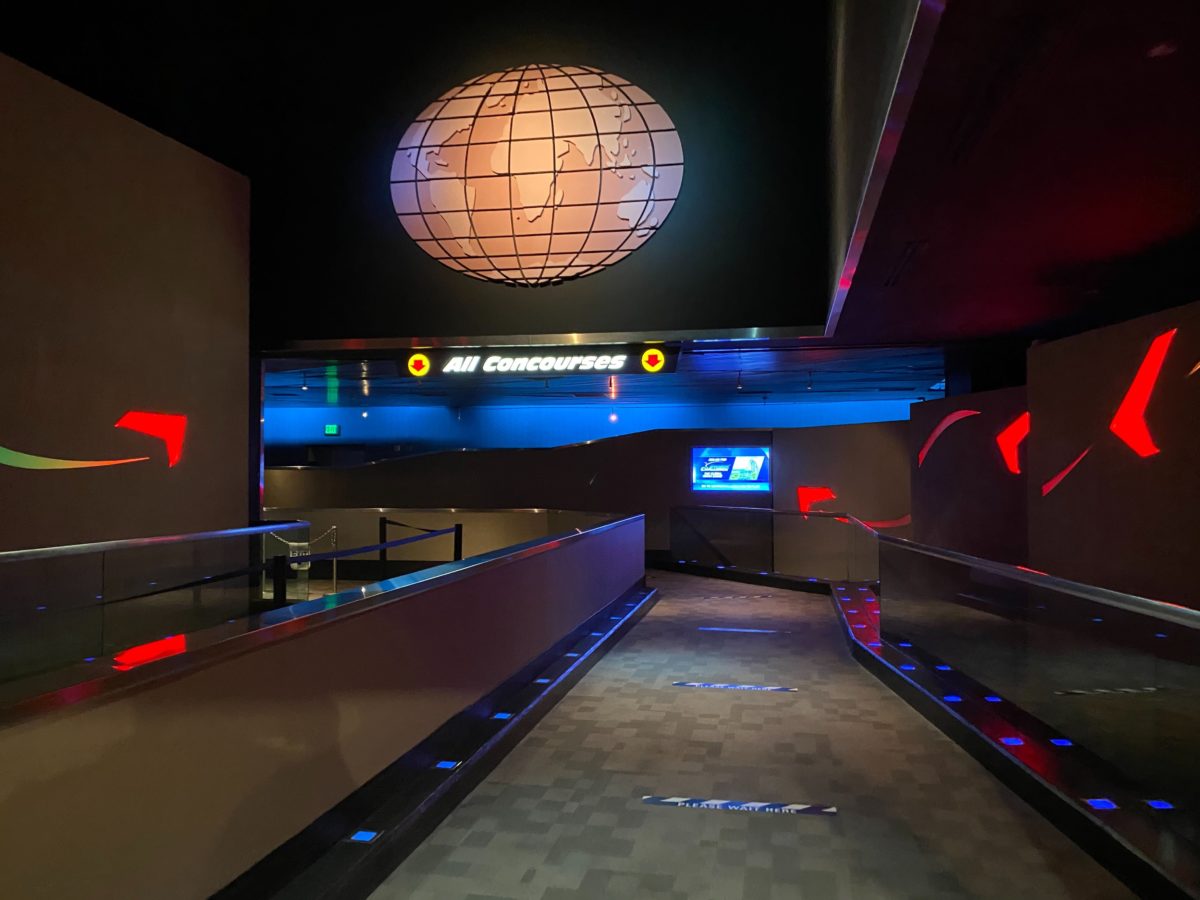 At least one screen is on in the "globe" section.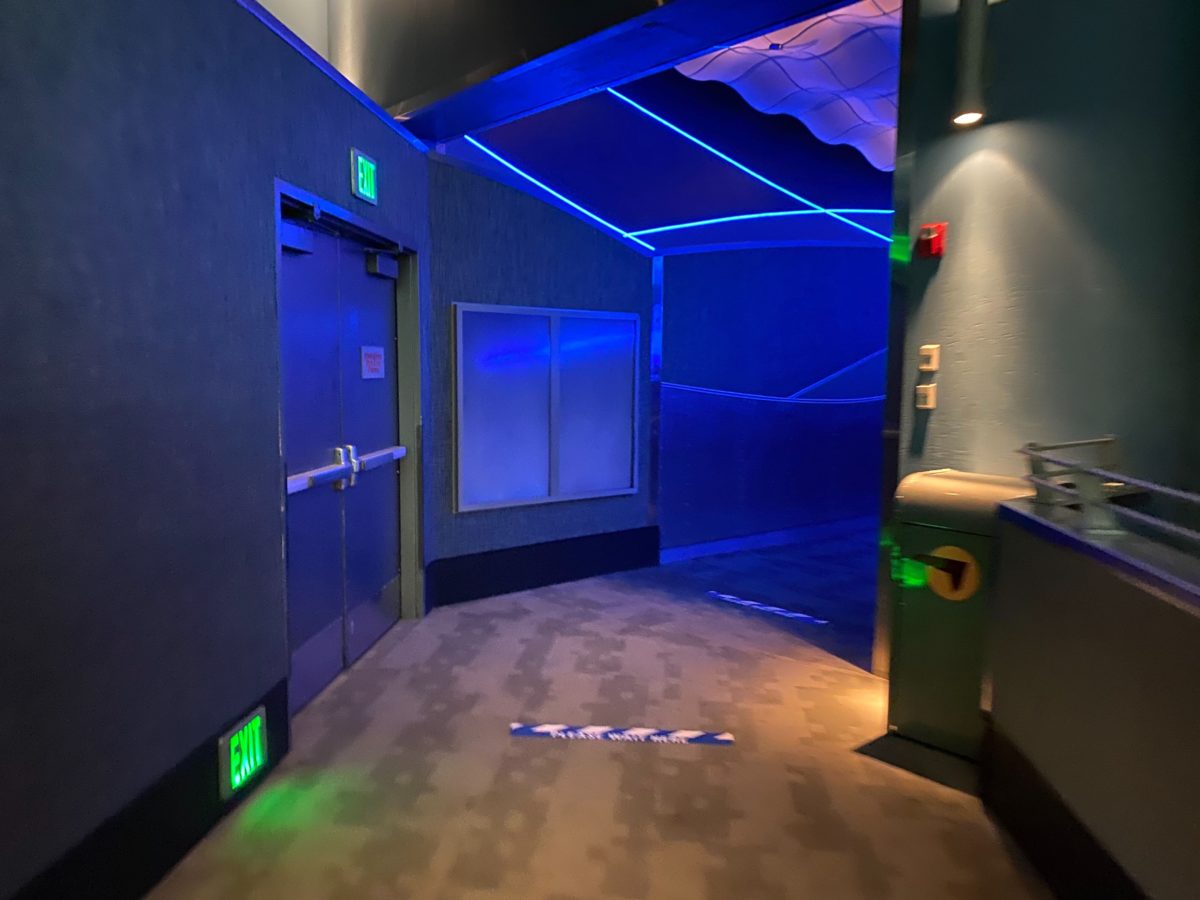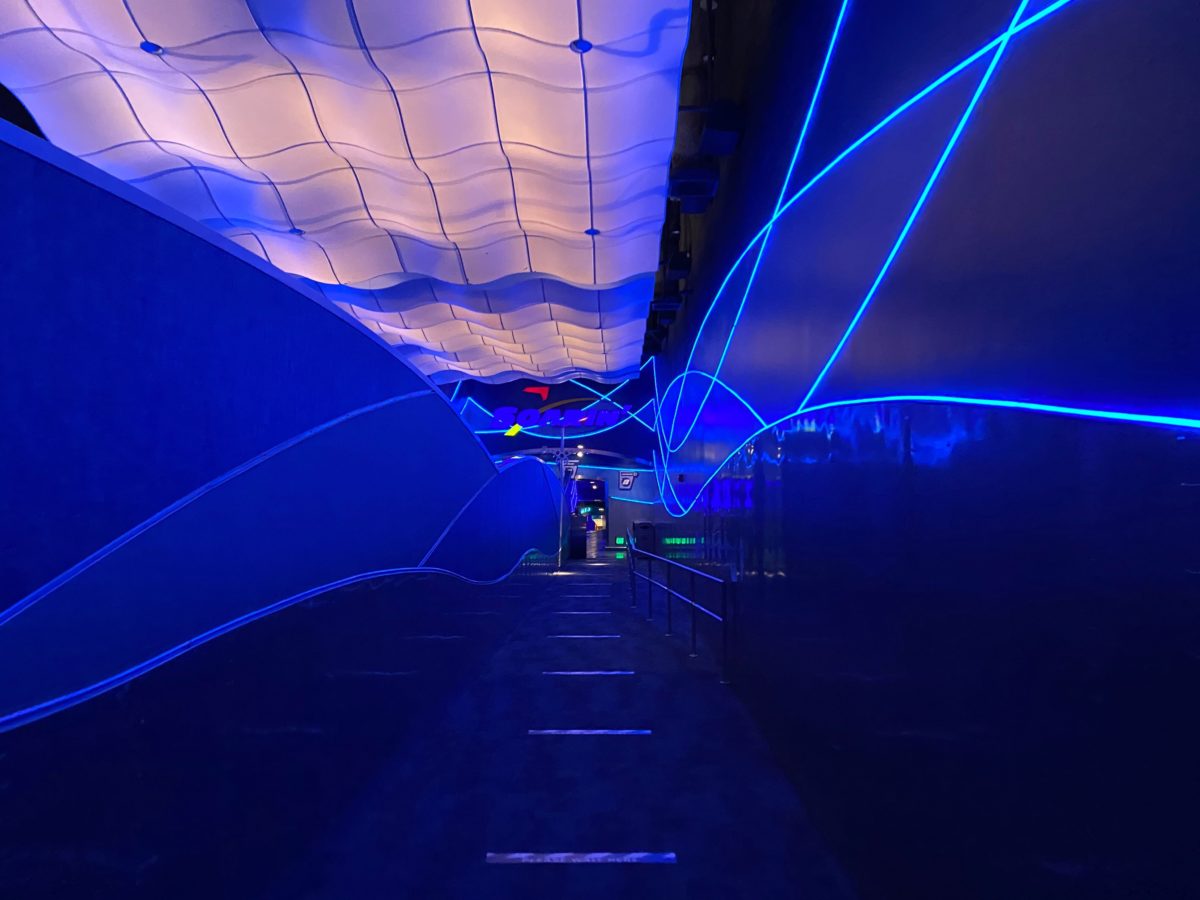 As we move closer to the loading area, there's… guess what?… more social distancing markers.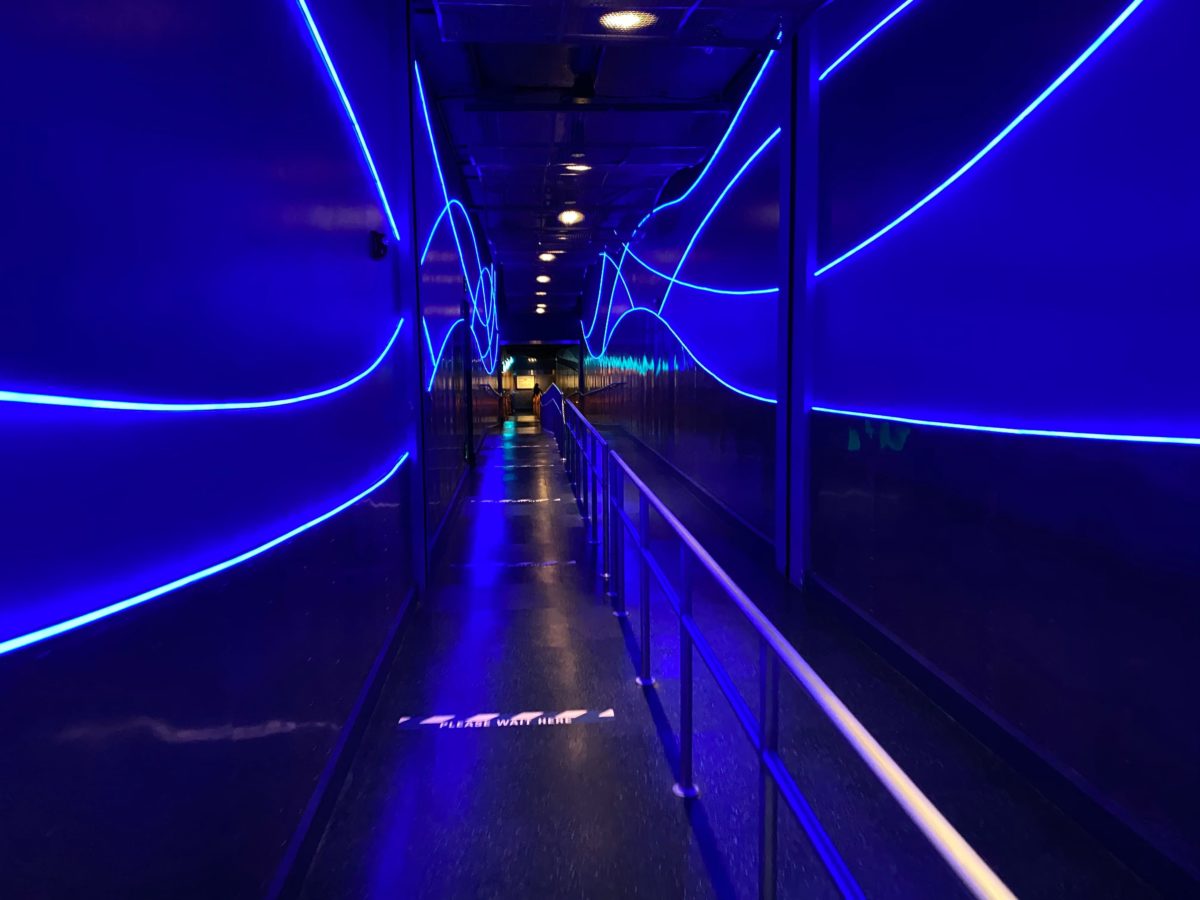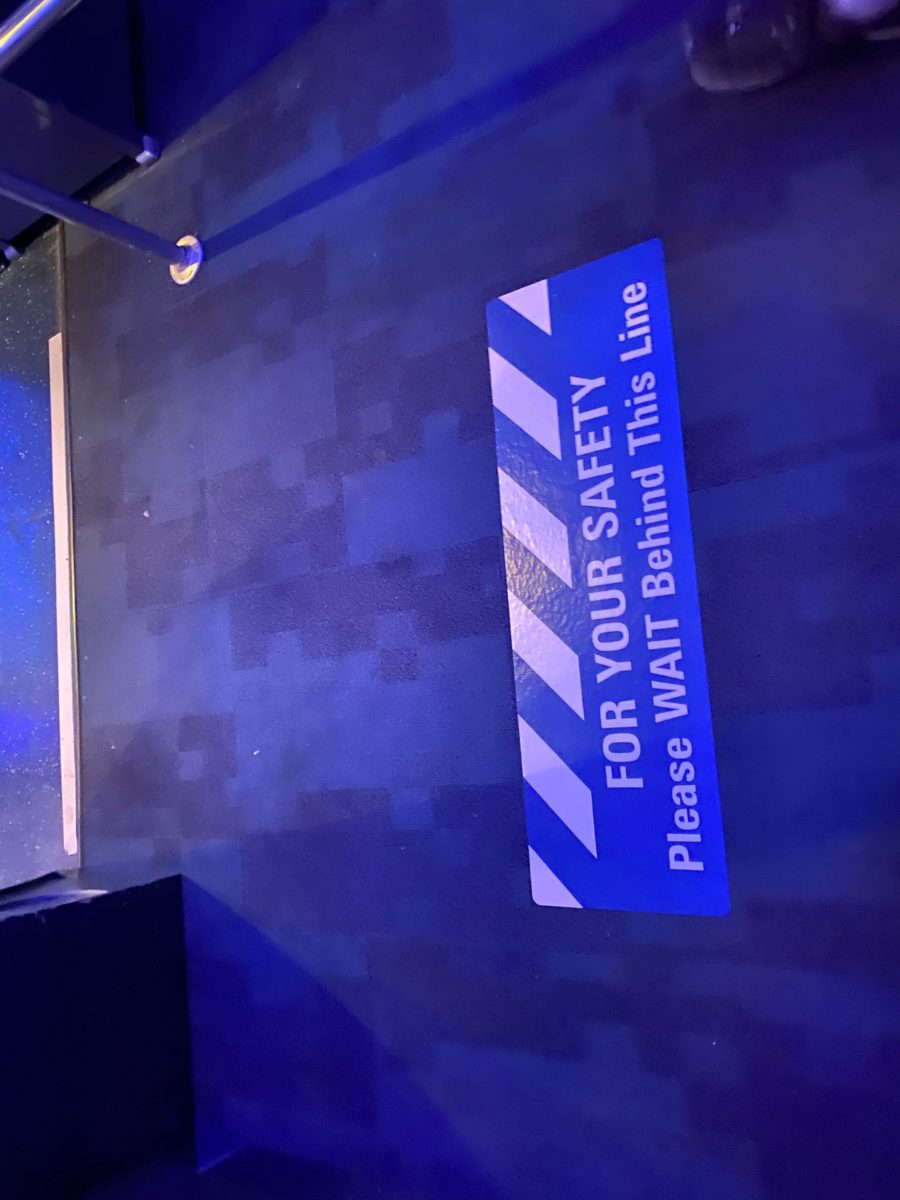 Guests are asked to wait behind the markers as they directed to their rows.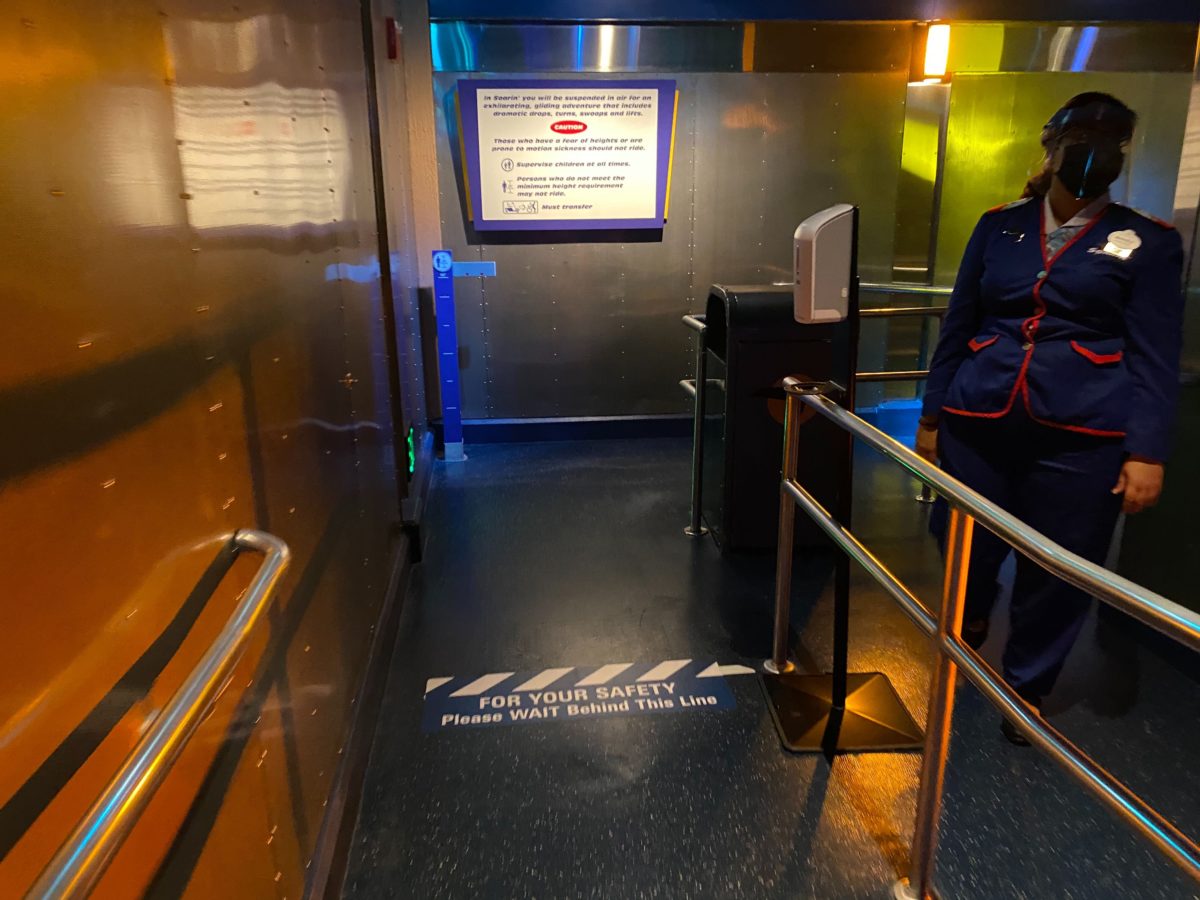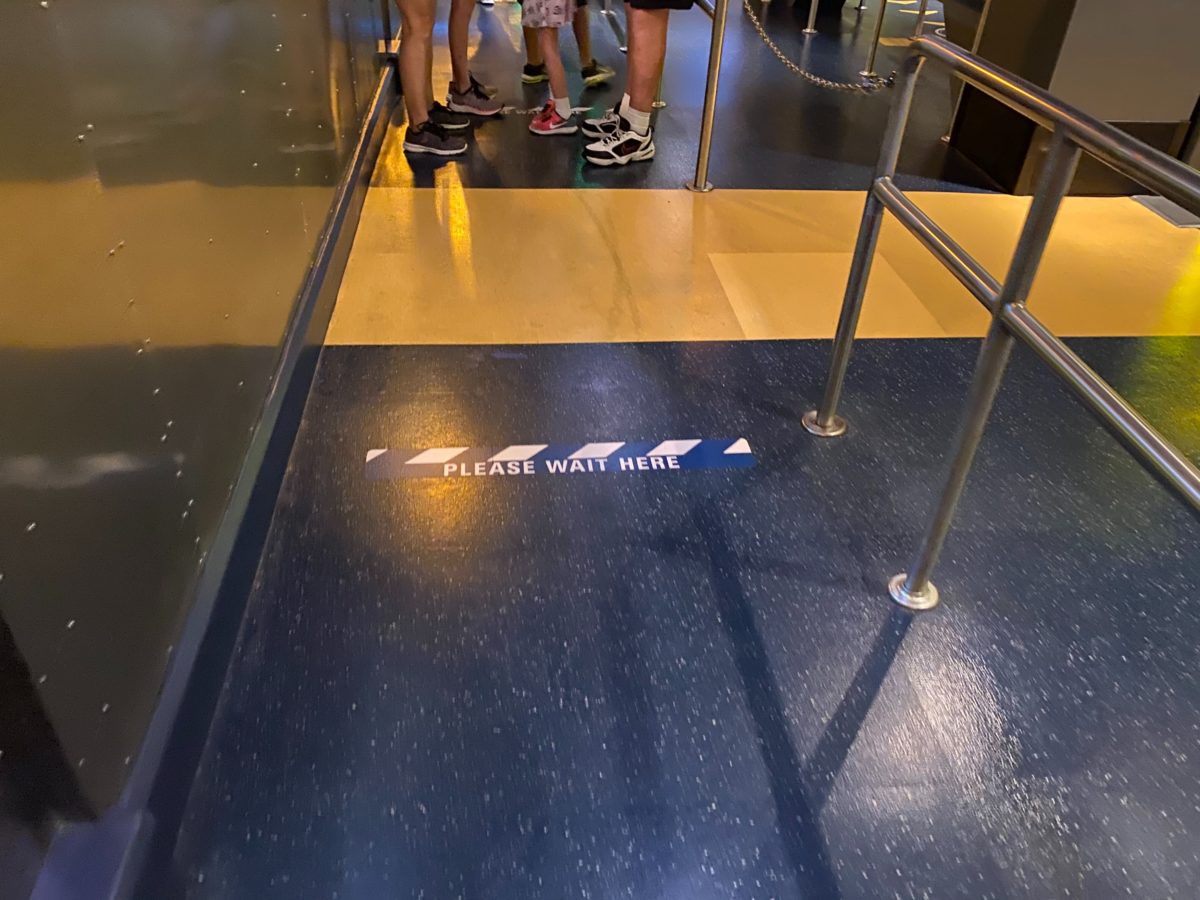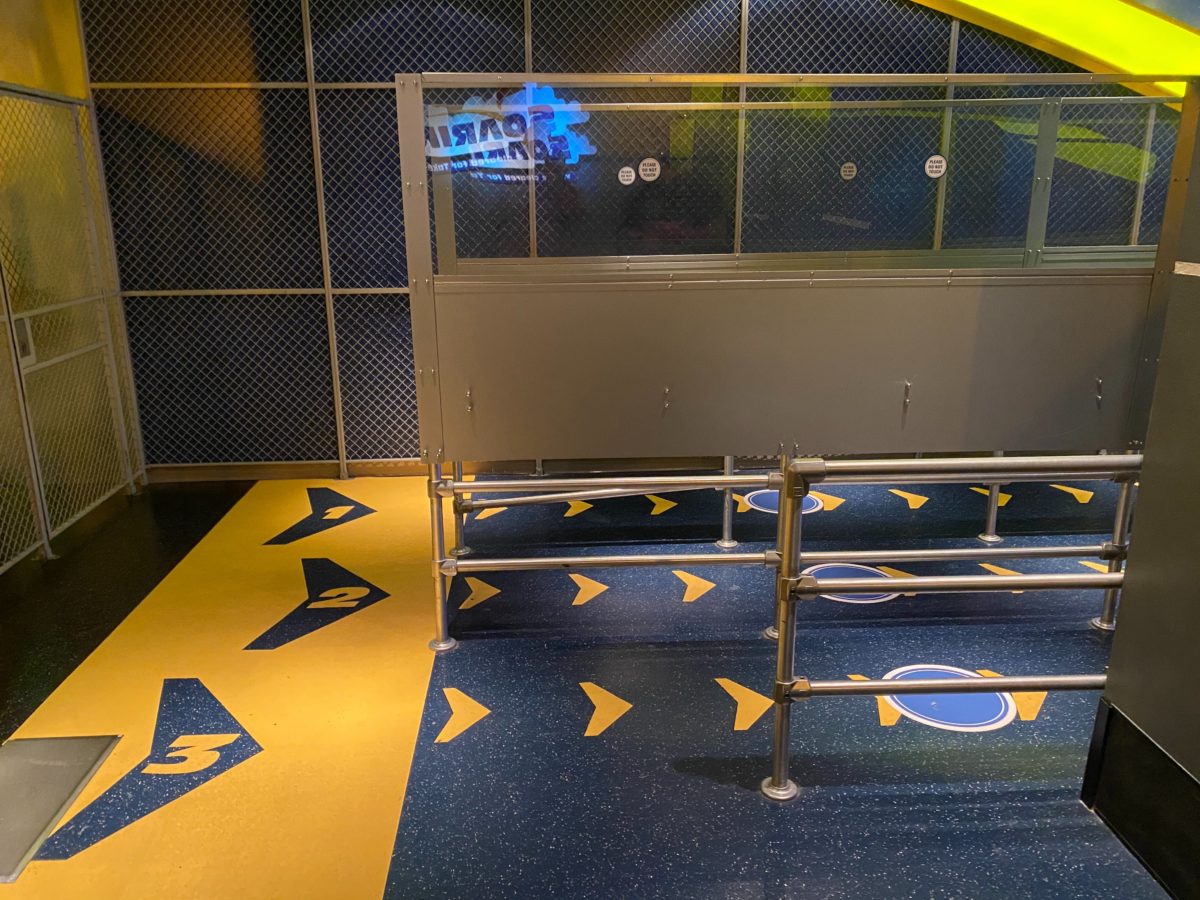 Once placed into rows, queue dividers have been put in place, with large markers on the floor to assist with loading.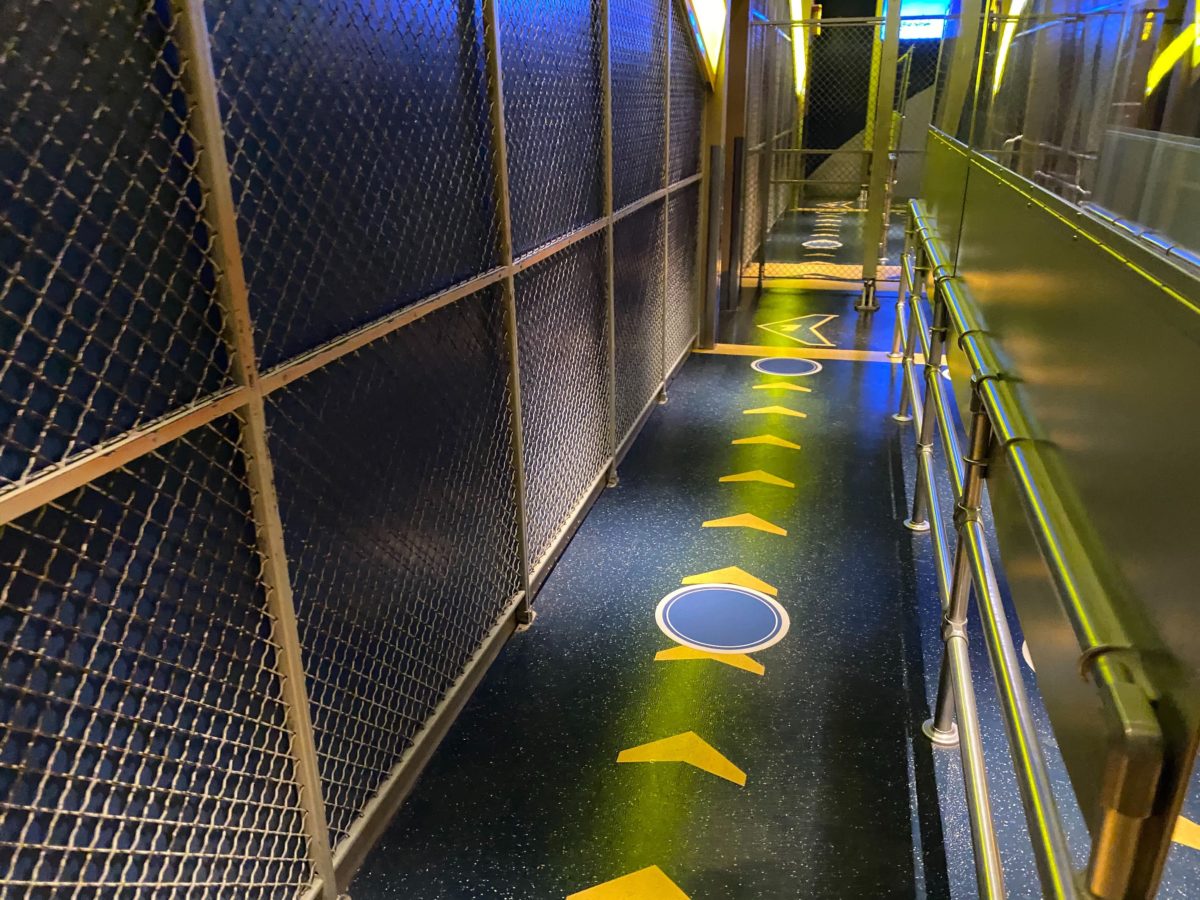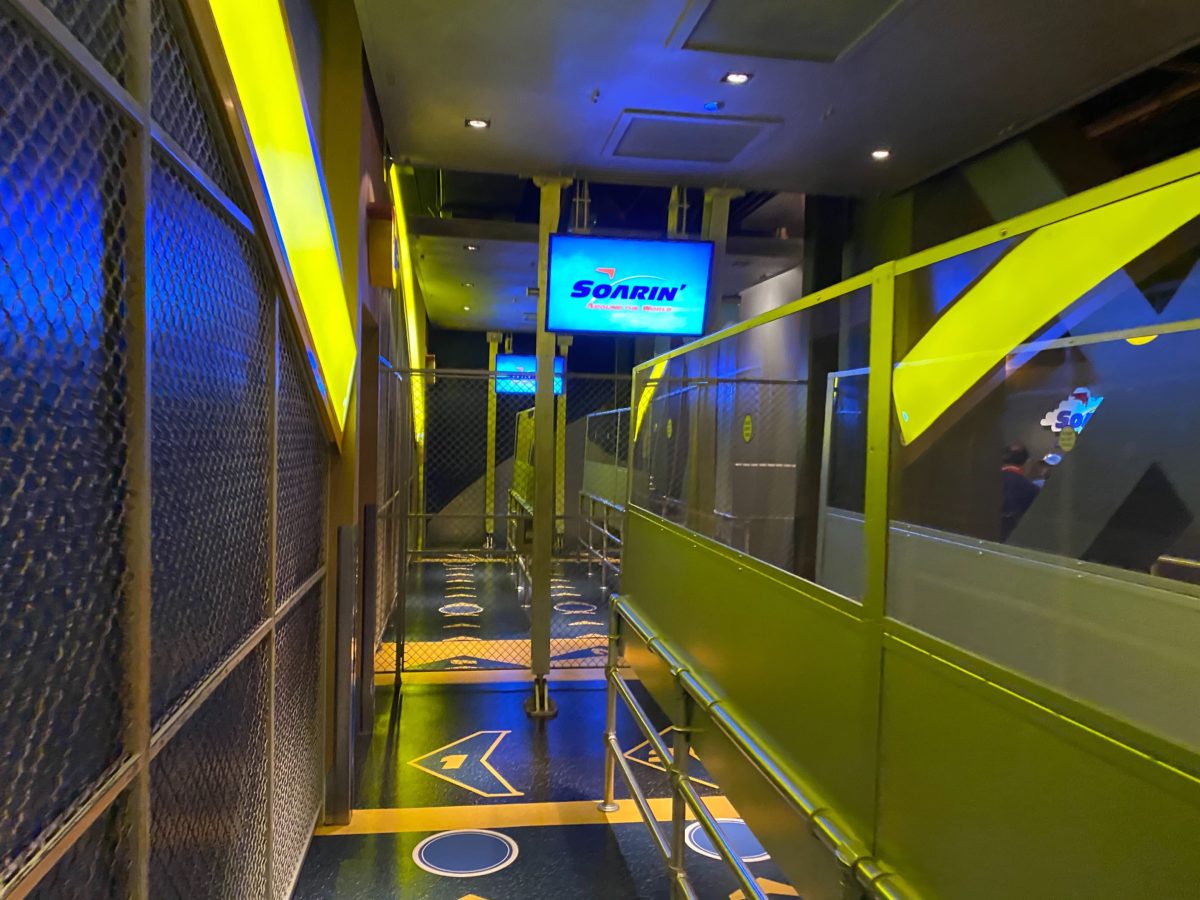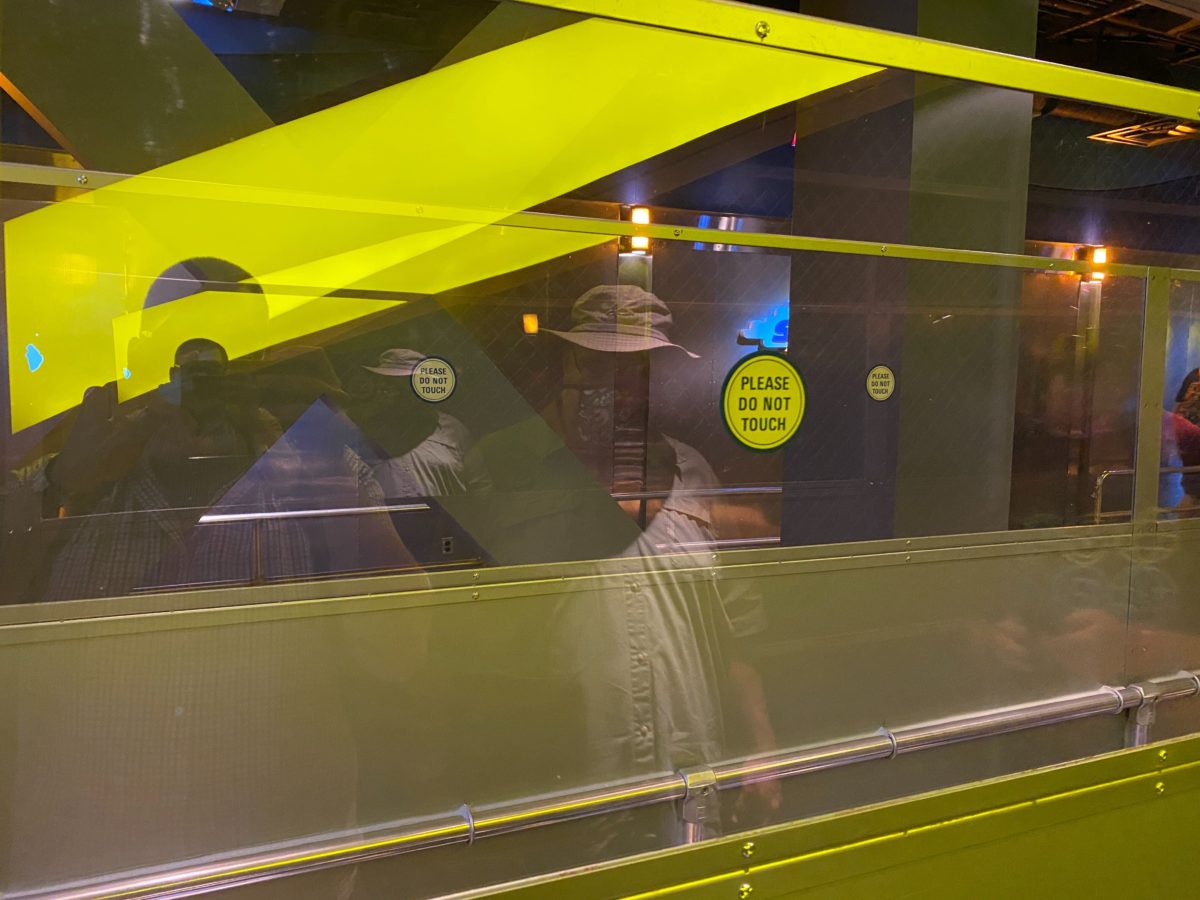 Thankfully, our flight attendant Patrick is still on the job.
"Staying distanced and wearing your face mask? Nice work, pal."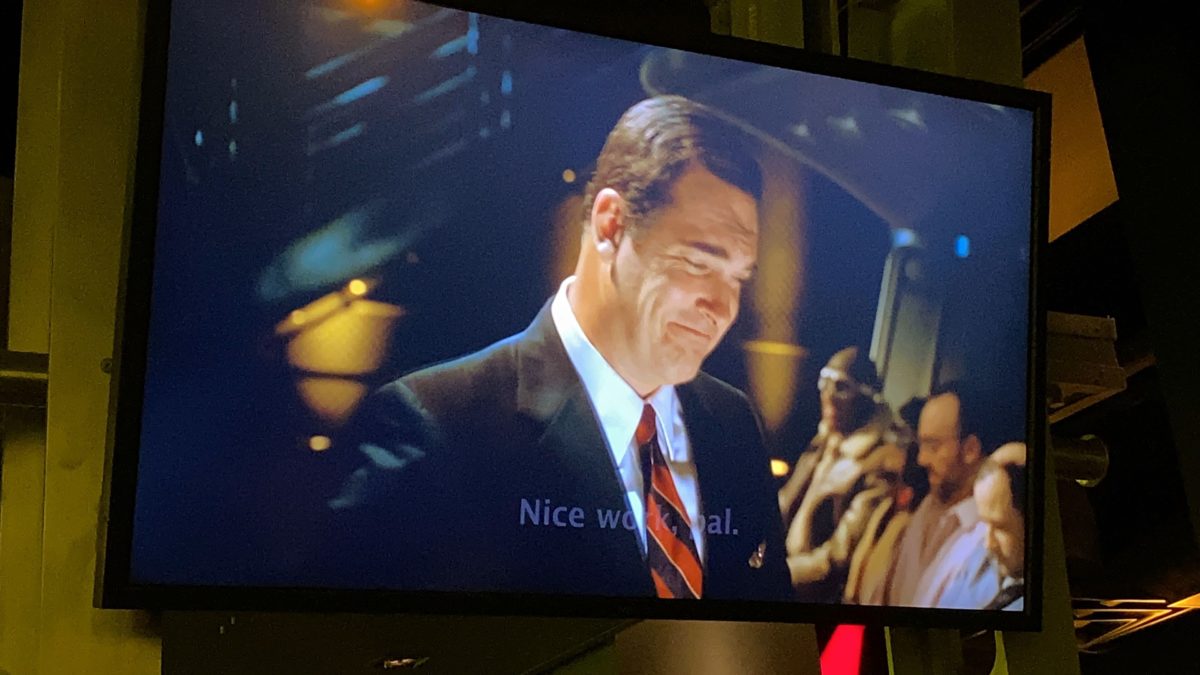 Inside the simulator, select seats have been disabled to put up small Plexiglas windows.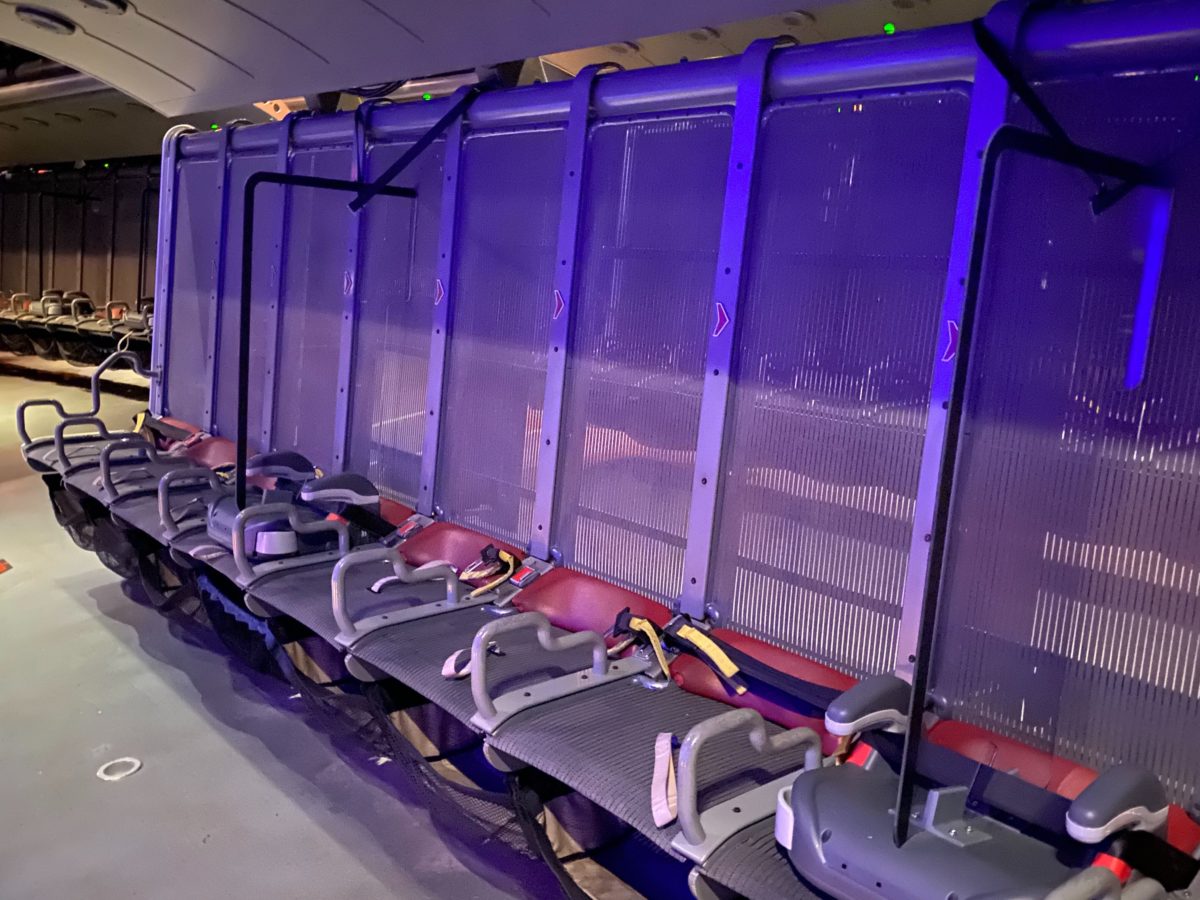 This way, you stay socially distance without it overly affecting your view.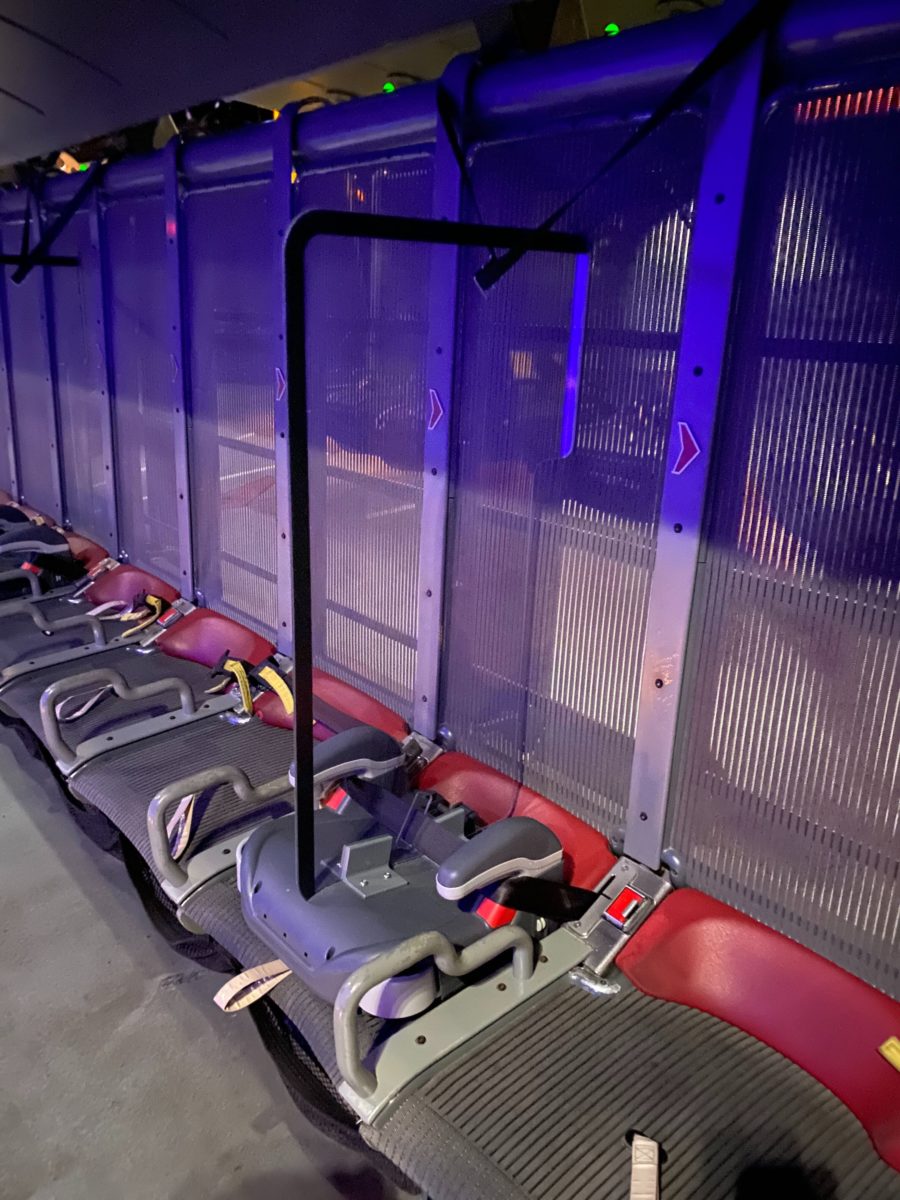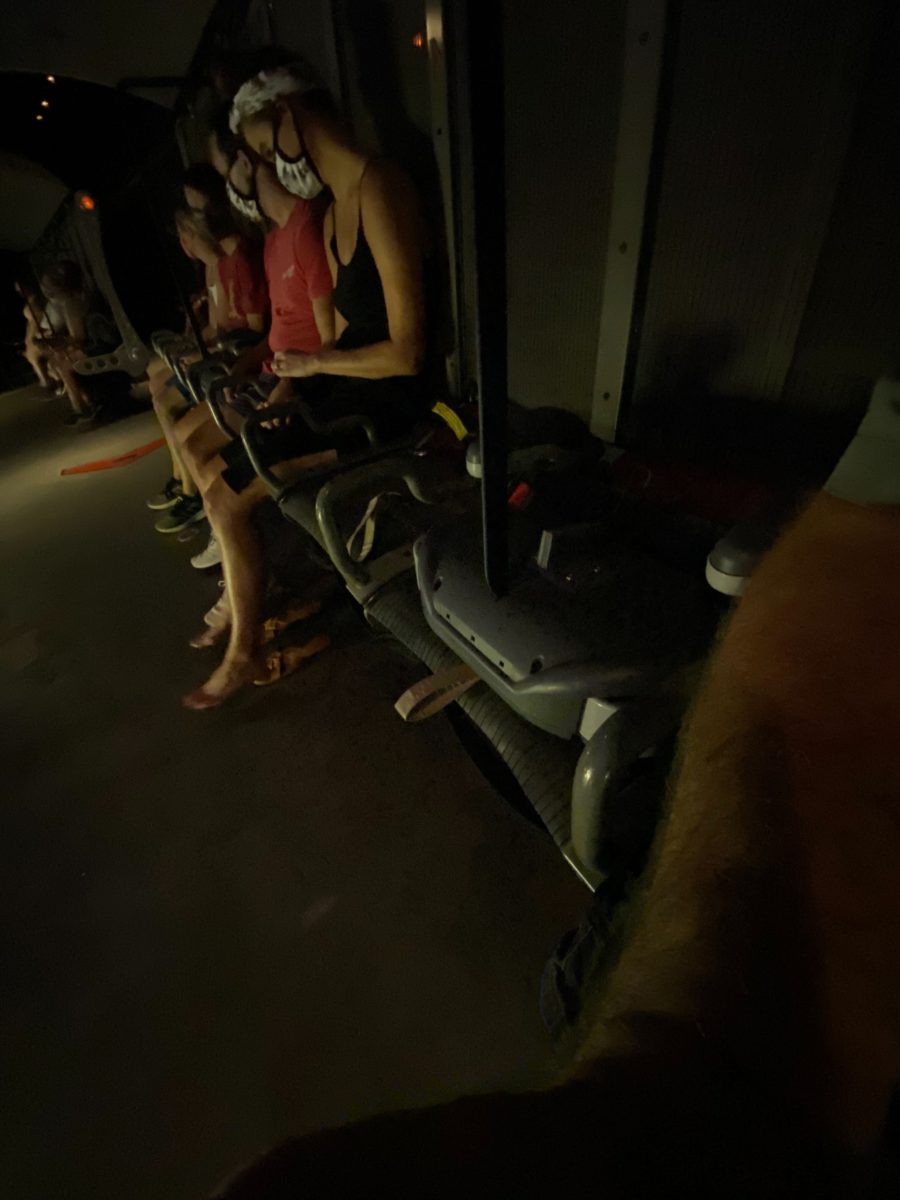 Finally, we get to enjoy our "flying" tour around the world. The biggest change in the ride itself is that scent effects have been disabled, so don't expect to smell any grass or plants for the foreseeable future.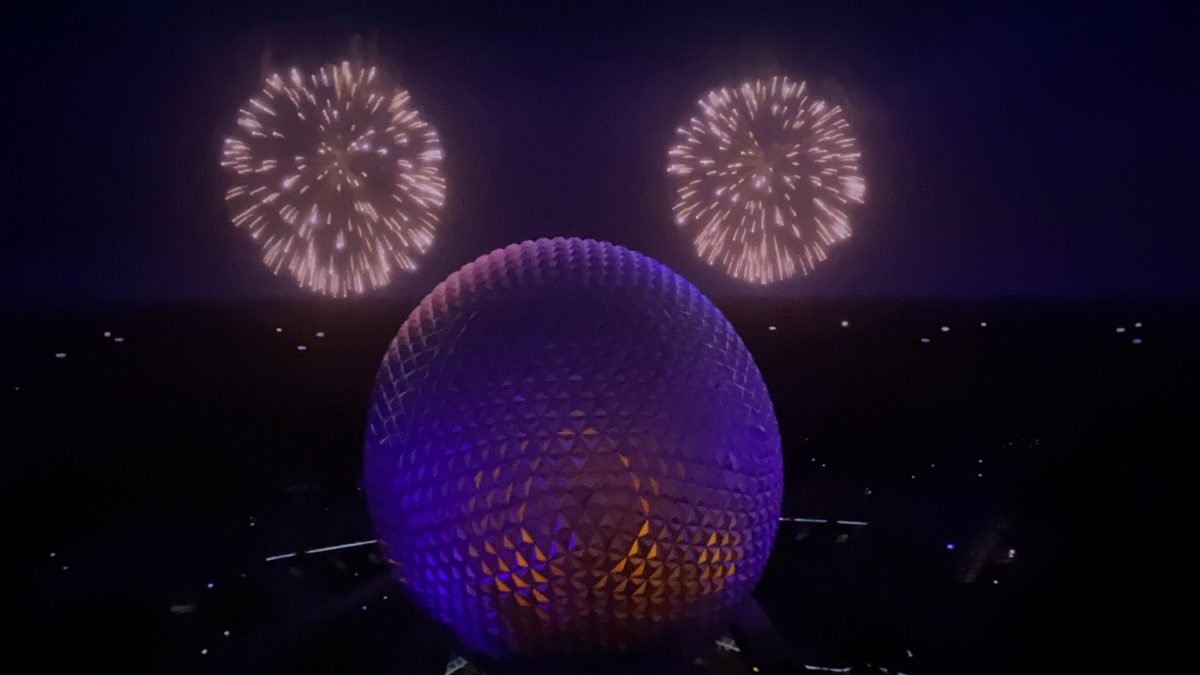 And with that, our report is cleared for landing. Keep reading WDWNT for continuing coverage of the reopening of EPCOT!